Looking for Greece travel tips and things to know before traveling to Greece? You have come to the right place.
The Greece travel tips in this guide have been compiled by an expat who has been living here since early 2017. The suggestions here will help you to make the most of your time in the country, prepare for any eventuality, and be a mindful traveller in the process.
Greece Travel Tips
It is estimated that over 30 million tourists travel to Greece every single year. This makes Greece one of the most popular destinations in the world. 
I have spent the last three years living in the charming Athenian neighbourhood of Pagrati. In that time, I've had the opportunity to explore Athens and wider Greece, pretty extensively.
This guide draws on my knowledge as a resident of Greece. It is fairly comprehensive and discusses a broad range of things to know before traveling to Greece for the first time. Feel free to use the table of contents to skip to the relevant sections.
Best Things to See and Do in Greece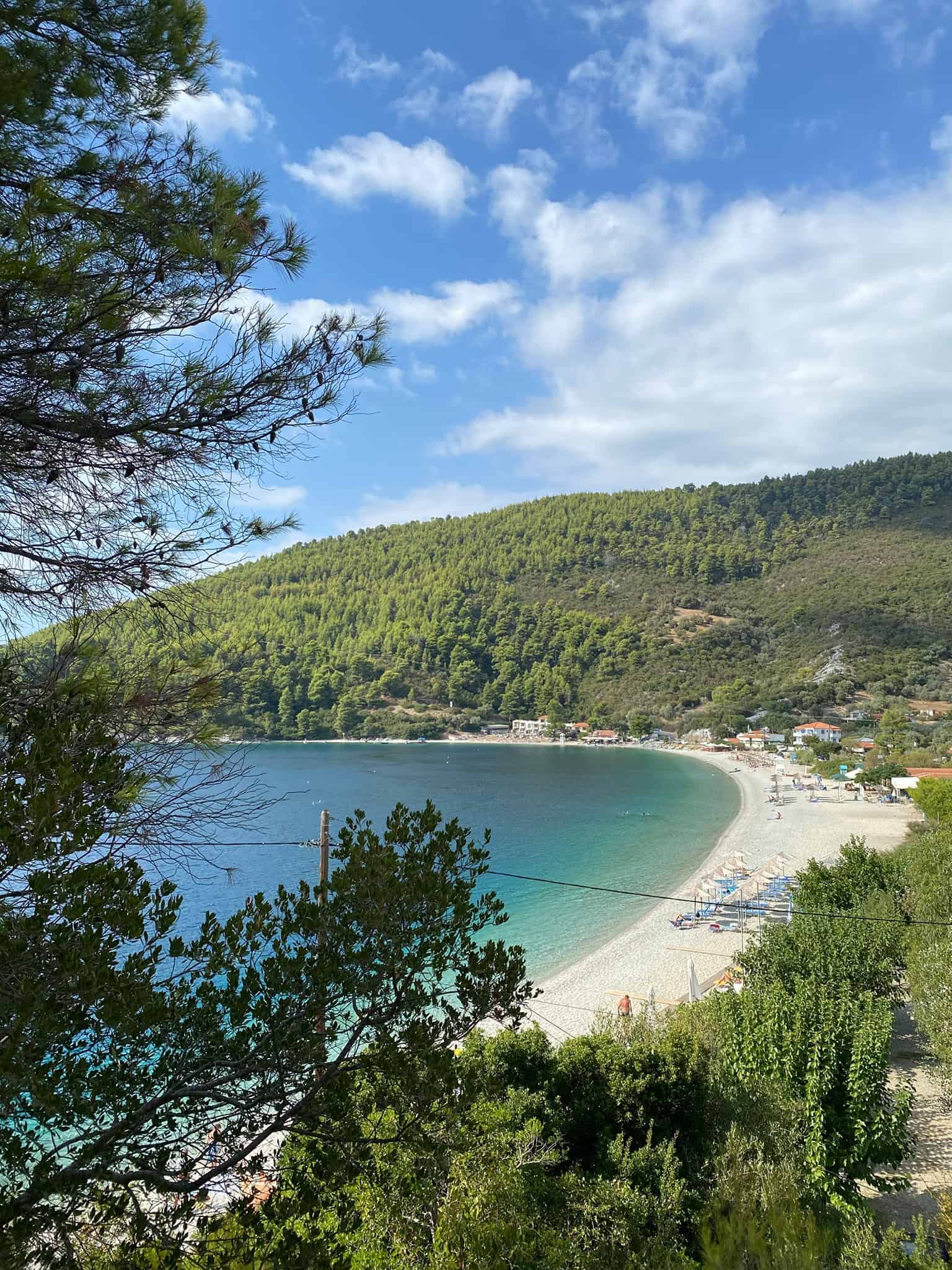 It is difficult to shortlist the best places to visit in Greece. The entire country just exudes beauty at every corner. It would take you a lifetime to discover all that Greece has to offer.
If you are planning your first trip to Greece, a few suggestions of places that you may wish to consider are detailed below.
Sail Around the Saronic Gulf
The Saronic Gulf is an archipelago of charming islands that float just an hour away from Athens and the mainland of Southern Greece. These islands are often overlooked by international tourists. However, they are a popular weekend getaway destination for Athenians wanting to escape the hustle and bustle of city life. 
Journey back in time in Hydra – an island that is considered to be home to the most beautiful port in Greece. Discover natural spas in Methana, and hike through the rugged nature and national parks of Spetses.
Uncover the Myths and History of Crete
The beautiful island of Crete is deserved of an itinerary all of its own. One or two weeks is enough to scratch beneath the surface of Crete and to uncover the island's charming villages and historical sites.
Start your Cretan adventure in Heraklion. Your first day can be spent at a leisurely pace frequenting the homely tavernas and coffee shops that line the seafront.
Be sure to take a day trip out to Knossos. This is an ancient Minoan palace where, according to Greek mythology, the minotaur was once trapped in a labyrinth. In the summer season, you can relax in the sleepy coastal town of Agios Nikolaos, and take a boat out to Spinalonga – the island of the lepers. 
Go Off the Beaten Path in Northern Greece
Northern Greece is one of the least explored, and most underrated regions of Greece. For that, it is also the most rewarding, especially if you prefer mountains, hiking, and traditional culture to islands and beaches.
Ioannina is the leafy, northern capital of the Epirus region of Greece. You could spend a wonderful weekend in Ioannina discovering the city's Ottoman past, and sailing out to the mysterious nameless island in the heart of Pamvotida lake.
In the winter months, charming mountain-top villages are a popular getaway destination among locals. Book a cosy retreat in the little Vlach village of Metsovo, or venture off-the-beaten-path to the old furrier city of Kastoria.
Hike the Vikas Gorge
Those with an affection for nature and the great outdoors will love treading along the footpaths and hiking trails that weave through Northern Greece's Vikas Gorge. The region is especially pleasant in the Autumn months when the summer crowds disperse and the trees are alive with the red and orange hues of fall colours.
The area is known as Zagorohoria, and is comprised of 44 little stonclad villages. The Gorge spans over 12km and it is possible to break the hike down into several small day hikes.
Consider hiking from Monodendri to Vikos, Vikos on to Papingo, and then from Monodendri south to Kipi, spending each night in a different village. The Vikas Gorge is one of the best places for hiking in Greece.  
Discover Cycladic Islands that AREN'T Santorini or Mykonos
Santorini and Mykonos may well be the most well-known islands in the Cyclades but they certainly aren't the only ones that are worth your while. There are more than 220 islands floating in this archipelago, each more beautiful than the last.
There's a Cycladic island for every travel style and budget. This is true whether you are seeking a luxury getaway, or a rugged camping adventure.
Andros Island
If you find yourself in Athens, and want to spend a few days escaping to an island, consider visiting Andros. This is one of the closest islands to Athens.
Andros is known for its sophisticated chora town centre, its secluded beaches that are only accessible by dirt trails, and the fishing town of Batsi. Batsi's ramshackle waterfront houses have been converted into eclectic independent businesses and capture the hearts of all those that visit. 
Folegandros and Kea
If you seek nature and hiking, head to the rocky outcrop of Folegandros. This is an underrated island home to just 700 people, and filled with pristine nature perfect for hiking and camping. Alternatively, the little island of Kea has more hiking routes than any other Greek island.  
Visit the Mysterious Island of Delos
The UNESCO protected island of Delos has to be one of the most mysterious sites in the Cyclades. Nobody is permitted to live on the island, and Delos has strong roots in Greek history and mythology.
Legend has it that the God Apollo and Goddess Artemis were born on Delos. The island was subsequently rendered as being sacred ground and no human was permitted to live on it.
Today, you can sail out here for the day from Naxos and other nearby Greek islands. The uninhabited island is filled with the crumbling remnants of old temples and ancient collonaded walkways. 
Celebrate Apokries Carnival in Patras
In the lead up to Orthodox Easter, Greeks celebrate "Apokries" or carnival. Bars and clubs across the country host themed costume parties throughout February.
This all comes to a crescendo at the Patras carnival when more than one million people take to the streets of Patras to party and celebrate with costumes and floats.
You can reach Patras in just a couple of hours from Athens. However, if you plan on attending the carnival, be sure to reserve your accommodation in advance as everywhere sells out months in advance.  
Laze on Secluded Beaches in Halkidiki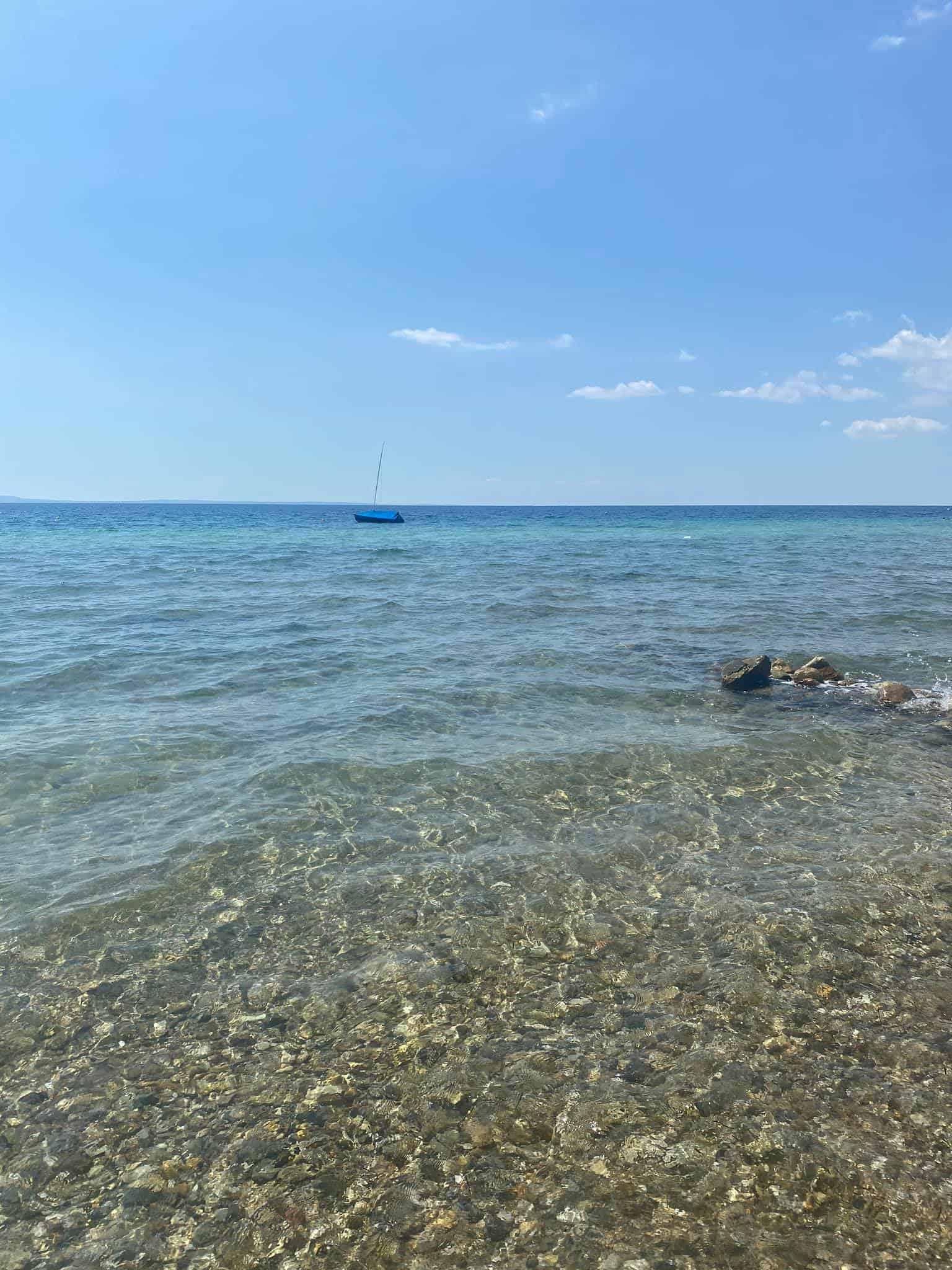 Gorgeous Halkidiki sits at the northeastern part of the Greek mainland. It juts out into the sea like Poseidon's trident and is made up of three regions: Sithonia, Kassandra, and Athos.
Halkidiki boasts countless whitesand beaches that offer the perfect place for relaxation in the summer months. However, Halkidki is more than just beaches and resorts.
There are mountains to be hiked, monasteries to be explored, and quaint villages that provide a glimpse into local life. Nikiti village is a charming little settlement with roots as a Monastic cmmunity during the medieval era.
It is mostly domestic tourists that visit Halkidiki as opposed to international travellers. For something a little different, rent a boat at Vourvourou and sail out to the uninhabited island of Diaporos, or take a tour of the monasteries at Mount Athos.
Marvel at the Sunbleached Ruins of Athens
Grittier and edgier than most European capitals, Athens is a city steeped in history. The Greek capital is a perfect place to spend two or three days as part of a wider Greek adventure.
Marvel at the sunbleached ruins of the Acropolis, wander the narrow cobbled streets of Ancient Plaka, and experience the Athenian Riviera – Greece's very own Cote d'Azur.
Visit Delphi, the Birthplace of Civilisation
The ruins of the city of Delphi have great importance in Greek history and mythology. This UNESCO world heritage site is a wonderful place to explore on a day trip from Athens, or on a cross-country adventure through Greece.
According to legend, Zeus tasked two eagles with finding the centre of the universe, and the point at which they met was Delphi. Today, the city is excellently preserved and filled with ancient temples, an amphitheater, an old stadium, and a treasury. The adjacent museum displays an array of artefacts retrieved from the region.
Live Out Your Mamma Mia Fantasy in the Sporades 
The islands of the Sporades float in the warm seas just off Greece's east coast. They can easily be reached by a short ferry ride from picturesque Volos. 
Each of the four main islands have their own distinct personalities. However, all of them boast cerulean waters and breathtaking coastlines.
Skiathos is arguably the most popular island, known for its cosmopolitan ambiance and its organised beaches. By contrast, Skopelos and Alonissos are less well-known. They provide a more laidback, slow pace with their secluded coves and laidback seaside towns. 
Things to Know Before Traveling to Greece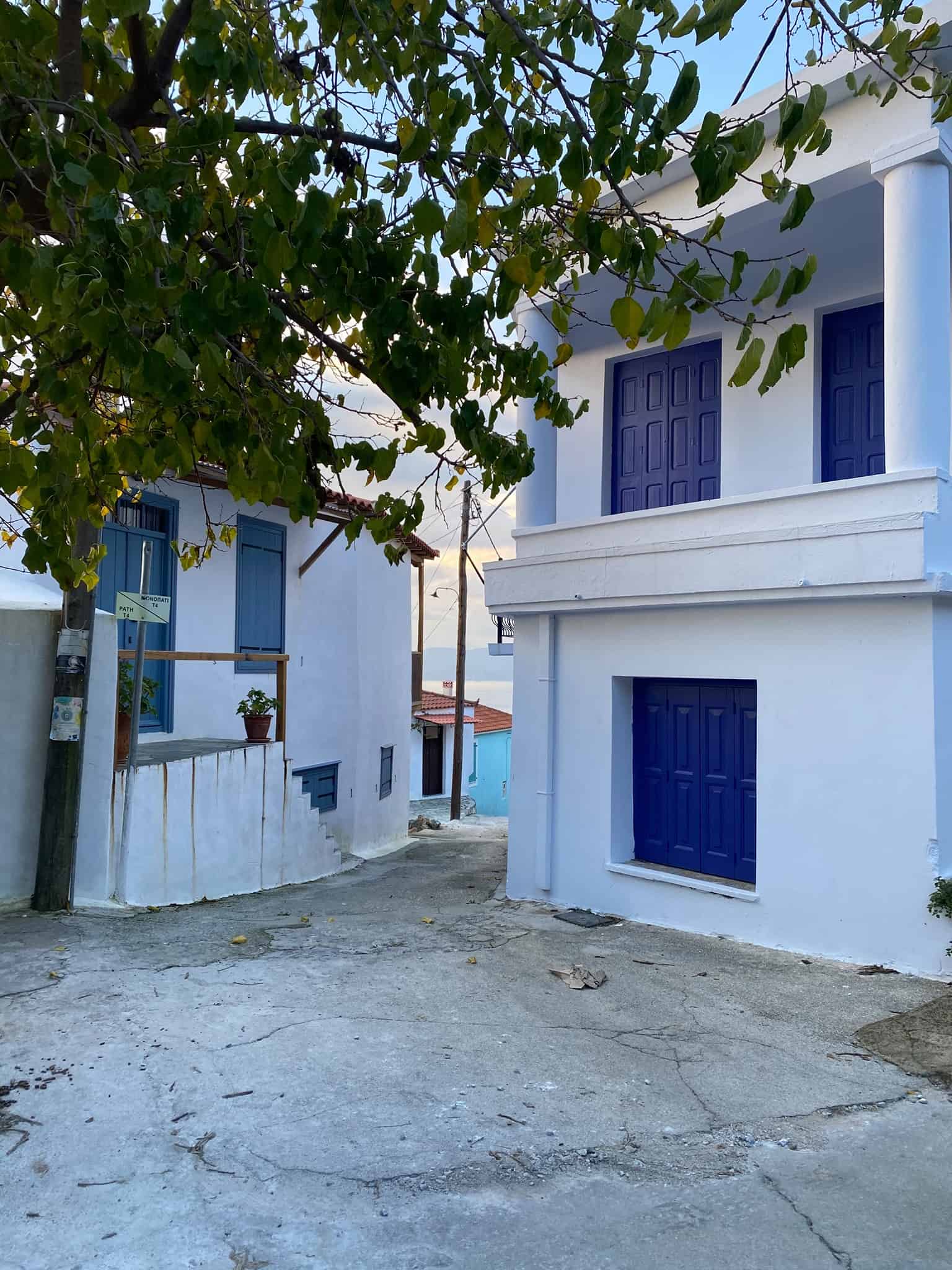 A collation of Greece travel tips are provided below. These include both cultural considerations, and things to help you plan your trip.
In Greece, Rules are Guidelines
Sometimes, Greece can feel a little bit like the Wild West in comparison to other countries. This is especially the case when you look at Greece against Western Europe.
Rules are in place, yes. However, they are there more as guidelines than as strict orders to be stringently followed. 
A car speeding through a red light? A daily occurrence.
Parking in the middle of the road while you dash off to quickly go and buy a coffee while the rest of the cars on the road have to drive around you and dodge incoming traffic? What's the big deal?
Just like everywhere, Greeks shouldn't drive without seatbelts or while on the phone with their friends. However, you'll find that rules are broken a lot anyway.
If you plan on driving around Greece or managing an independent itinerary, you just need to be mindful of the somewhat more chaotic way that things are handled here. At the end of the day, this organised chaos and contempt for rules may be just another thing that you learn to love about Greece. 
Renting a Car is a Good Way to Get Around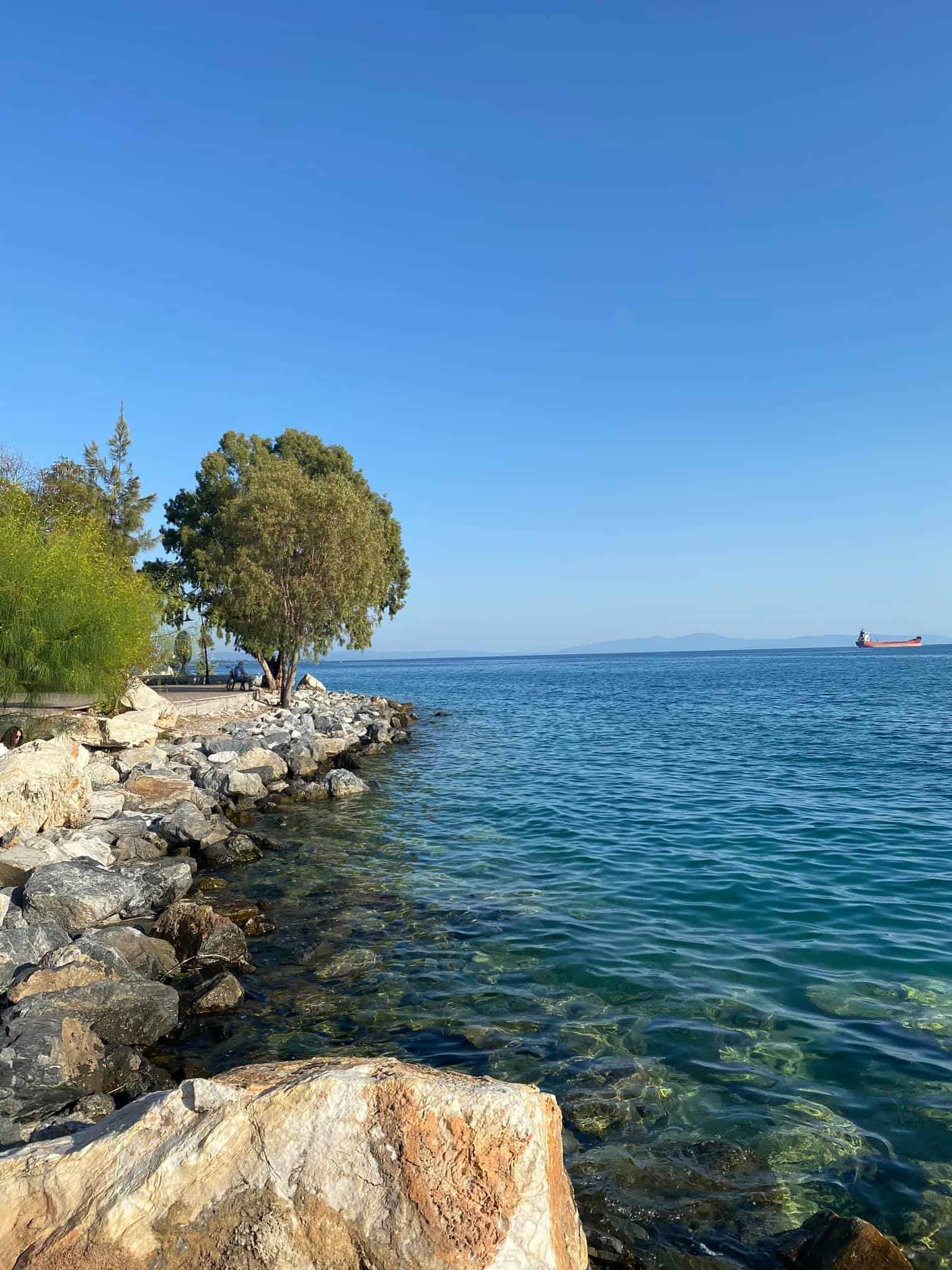 If you tell someone that you plan on renting a car and driving around Greece by yourself, they will probably look at you as if you have two heads! Refer back to the discussion of rules as being there to be broken and it's not difficult to see why!
The reality is that renting a car in Greece is a good way to see the country. For one thing, it gives you a lot more freedom and flexibility and you don't have to depend on public transport.
Some areas of the mainland are extremely difficult to get to without your own transport. For instance, Karpenisi, Evritania, and the Peloponnese.
Greeks drive on the right-hand side of the road like the majority of Europe. Roads are very well built and maintained.
One thing to be mindful of is tolls. You will pass through so many toll booths even just driving a few hours out of Athens that the price can really add up. I've written a comprehensive guide to driving in Greece here. 
Summer is Not Always the Best Time to Travel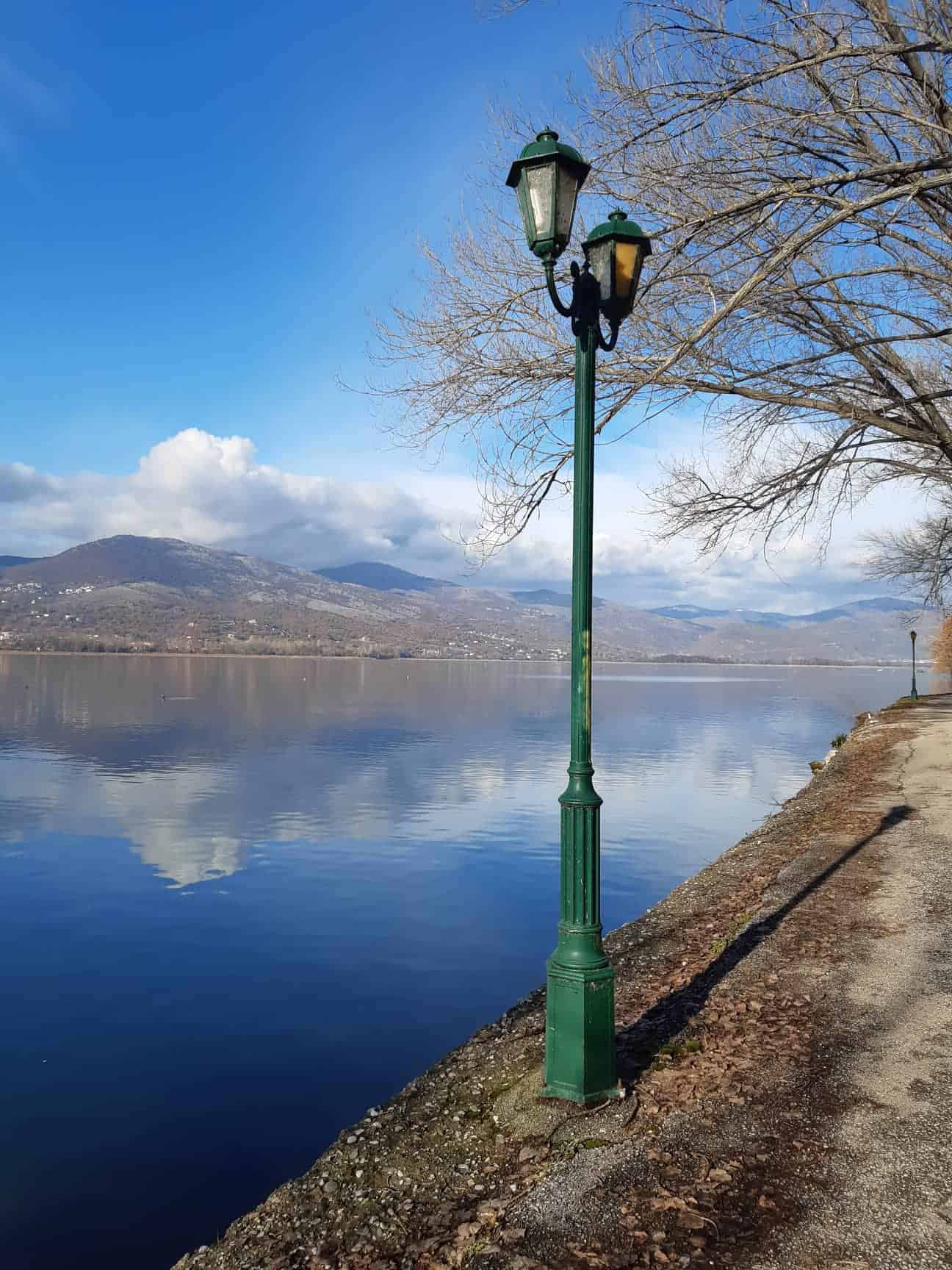 The months of July and August see Greece become practically overrun with tourists. In fact, there are probably more tourists than locals in Athens during this time!
If you choose to travel to Greece during the shoulder seasons of Spring and Autumn, the weather is still warm and pleasant. From October onwards, prices are often 50% lower than during the Summer. Additionally, tourist sites are much less crowded, and the temperatures are more bearable for exploring outside for extended periods of time. 
Arguably the best time to travel to Greece if you're looking for an island getaway is early June or late September to avoid the crowds. If you are looking to hike or go on a city break, realistically you could travel to Greece any time. Many of the traditional villages in the Peloponnese, Central, and Northern Greece are at their most charming during winter in Greece.
It is Possible (and Easy!) to Go Off the Beaten Path in Greece
Off the beaten path travel in Greece sounds like something of an oxymoron. Greece is SO popular among international tourists that it sometimes feels as though crowds are unavoidable. This could not be farther from the truth.
For every crowded and touristic Greek island, there are several destinations that the Greeks keep for themselves. Instead of traveling to busy Zakynthos, Kos, or Santorini, consider some of the lesser-known islands in the Cyclades. 
Tinos, Andros, Folegandros, and Kea are every bit as stunning as Santorini and Mykonos, yet fewer people know about them. Halkidiki and the remote villages of Northern Greece are another example of places that the Greeks have kept a secret. 
Be Strategic in Planning Your Itinerary
Planning your own Greece itinerary is a much better option than organising a trip through a travel company. Travel companies often hugely inflate their prices to take commissions from your trip.
It can feel as though there is so much Greece and not enough time. However, be mindful of how many destinations you try to fit into your Greece itinerary so you are not spending too much time in transit. 
If you have seven days to spend in Greece, try to allocate at least three days per destination. This is perhaps with the exception of some islands in the Saronic or the Cyclades where you can "hop" from one to another each day.
If you have fourteen days in Greece, try to fit in no more than 4-5 destinations. Check the distance between destinations and make sure that your route makes logical sense.   
Greece is a Majority Orthodox Country
The vast majority of Greeks (98%) are Greek Orthodox. This religion is deeply intertwined with people's traditions and culture.
On a Sunday, everything pretty much shuts down and all shops and supermarkets are closed. This even happens in Central Athens and even more so in smaller towns and villages.
Orthodox Easter and Christmas are incredibly important celebrations for Greek people. The former sees the cities become ghost towns as thousands of locals flock back to their family villages for several weeks to enjoy the Easter festivities.
There are also several religious celebrations throughout the year to be aware of. The Ascension of the Virgin Mary is celebrated every 15th August. During this time, devotees embark on a pilgrimage to their local monasteries, and festivals are hosted across the country. 
Make a Note of These Festivals in Greece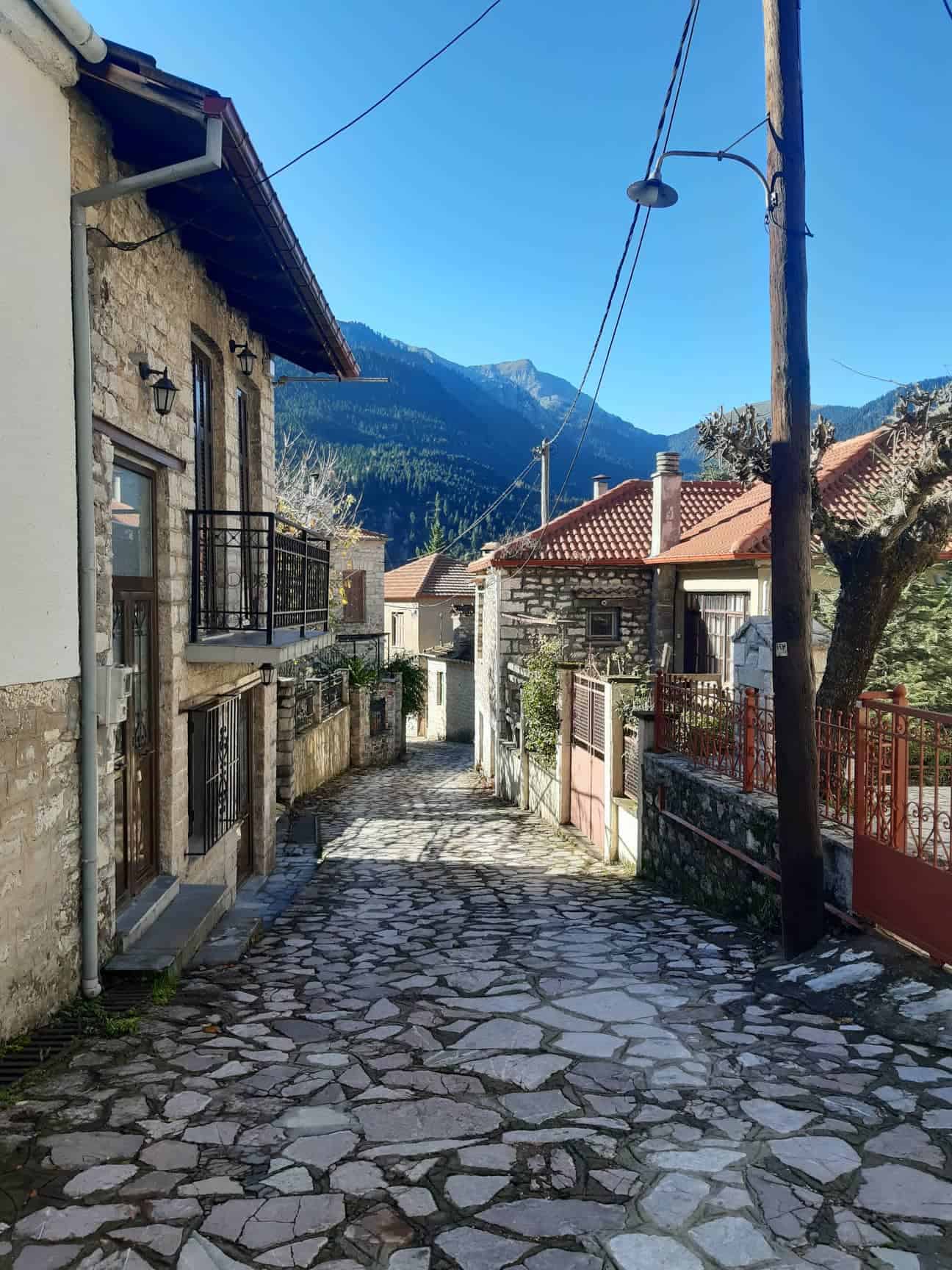 There are several festivals that take place throughout the year in Greece. If your vacation happens to coincide with the dates of these festivals, then attending can really enrich your trip.
January: New Year's Day


February: Apokries/Greek Carnival


March: Greek Independence Day


March/April: Orthodox Easter


May: Labour Day


June – August: The Epidaurus Festival


August: The Ascension of the Virgin Mary


October: The Day of No "Oxi"


November: Thessaloniki International Film Festival


December: Christmas
Getting Around by Taxi
You should download the BEAT taxi app before arriving in Greece. This is our answer to Uber. Uber has actually been banned in Greece since April 2018, and the government specified that only licensed taxis could be used.
The taxis on BEAT are official yellow city taxis. Howeer, it is better to order taxis via the app than to hail them in person in order to avoid scams. This way you know what the price of the cab is before you get in.
Taxi drivers are a breed of their own wherever you travel in the world. In Greece this is no different. 
Sometimes they will take you on a roundabout route to get from A to B because they think you don't know the way. Alternatively, sometimes they will take you to a wrong place and then keep the metre on while they correct themselves.  
Opening Times in Greece
Most stores and businesses in Greece are open from 9 am until 9 pm and closed on Sundays. Large retailers and branch stores will be open continuously throughout this time.
Conversely, many independent businesses will take a break in the middle of the day. This is commonly between 3 and 5 pm. 
The precise timing of the day break varies depending on the specific business. Supermarkets like Sklavenitis and AB Vassilopoulos close between 8 and 9pm depending on the day and season.
Public Transport in Greece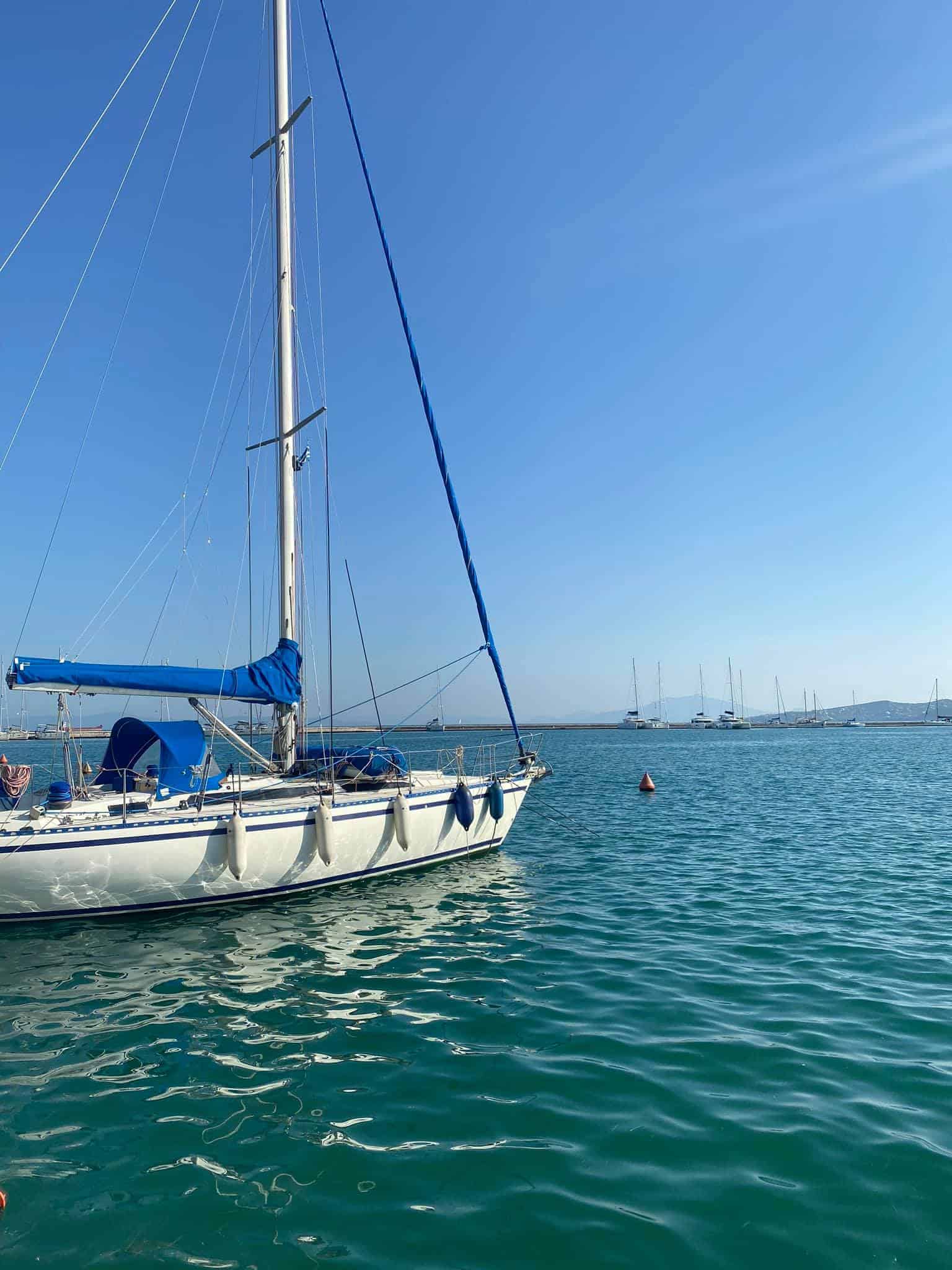 Public transport in Greece is generally very good. KTEL buses and trains service even the most remote parts of the country.
Trains in Greece
Train services in Greece have improved a lot over the last few years. Trains are fast, modern and efficient. If you are traveling between Thessaloniki and Athens, or from Athens to Kalambaka, it is generally faster to take the train than to take the bus.
Greek train prices vary depending on the season. You can check the latest prices and schedules here.

The only frustrating thing to note about train travel in Greece is that trains do not service all areas of the country. So, besides the main routes of Athens – Thessaloniki, or Athens – Kalambaka, you may find that you need to transfer buses and trains to get from A to B.
KTEL Buses
KTEL buses are a great way to get around Greece. They are also a very affordable way to travel. The headache lies in the fact that there is not just one main website that allows you to easily check all of the bus times.
There are different KTEL websites for different areas of Greece – ie Thessaloniki, Athens, etc. Sometimes the websites are not working or display incorrect schedules.
If this happens, you can check Rome2Rio for the schedule instead. In some smaller towns and villages like Metsovo, you may need to ask local businesses about the bus times and ensure you're waiting at a stop at a certain time. 
You can check the KTEL Attikis website for schedules in the Athens area here. The schedules for Thessaloniki and the north can be found on the KTEL Makedonia website here.  
The Athens Metro
The Athens metro is a convenient and cost-effective way to get around the Greek capital. A one way ticket costs just €1.40 or €2.80 return.
You can also buy weekly and monthly passes depending on how long you are sticking around. Construction on a Thessaloniki metro has been in progress for the last few years but it doesn't look like it's going to be completed any time soon. 
Domestic Flights in Greece
Domestic flights in Greece are very reasonably priced. You can get from Athens to Ioannina or Thessaloniki in under an hour, and from Athens to most of the islands in 1-2 hours. Sometimes this is much easier than taking overland/sea transport – especially if you are seasick!
Aegean and Olympic Air are two of the main domestic flight operators in Greece. Flights tend to be cheaper in the shoulder and off seasons (October to May). It's not uncommon to find flights from Athens to Santorini for €25 or so.
Getting From Athens Airport to the City Centre
It's very easy to get from Athens Eleftherios Venizelos Airport to the city centre. You can easily make the journey in under an hour, give or take a little extra time if you're traveling at rush hour.
By Metro
The easiest way to get into Athens from the airport is to take the metro. You need to buy a special "Athens and Airport" ticket for €10.
The train from the airport goes all the way to Syntagma central station. From there, you can easily transfer lines to Thissio, Monastiraki, Acropoli, or wherever else you need to go. 
By Bus
The X95 bus departs every 15-20 minutes from Athens Airport to Syntagma square. A ticket costs €6 per person and the bus can be found just outside Arrivals at the airport.
By Cab
It costs approximately €35 to take a cab from Athens airport to the city centre. If you need to travel to Piraeus, you should budget around €50.
Greek airport cab drivers tend to be pretty straight. You should encounter no tricks and scams if you simply hail a cab from outside arrivals.
Keep the above prices in mind as a frame of reference. You can always use the BEAT app if necessary. 
Traveling by Ferry in Greece
Ferries run between the Greek mainland and the islands all year round. However, the schedule varies by season.
Island tourism in Greece is very seasonal and only really runs between May and September. For the remainder of the year, there is a more limited schedule aimed to service the residents that live on these islands. 
You can generally get away with buying your ferry tickets on your intended day of travel. The only exception to this would be if you are traveling in the height of summer, particularly if you need to get the boat at a specific time.
If this is the case, it is advisable to buy the tickets at the relevant port a few days before. Alternatively, reserve them online in advance. 
How Safe is Greece?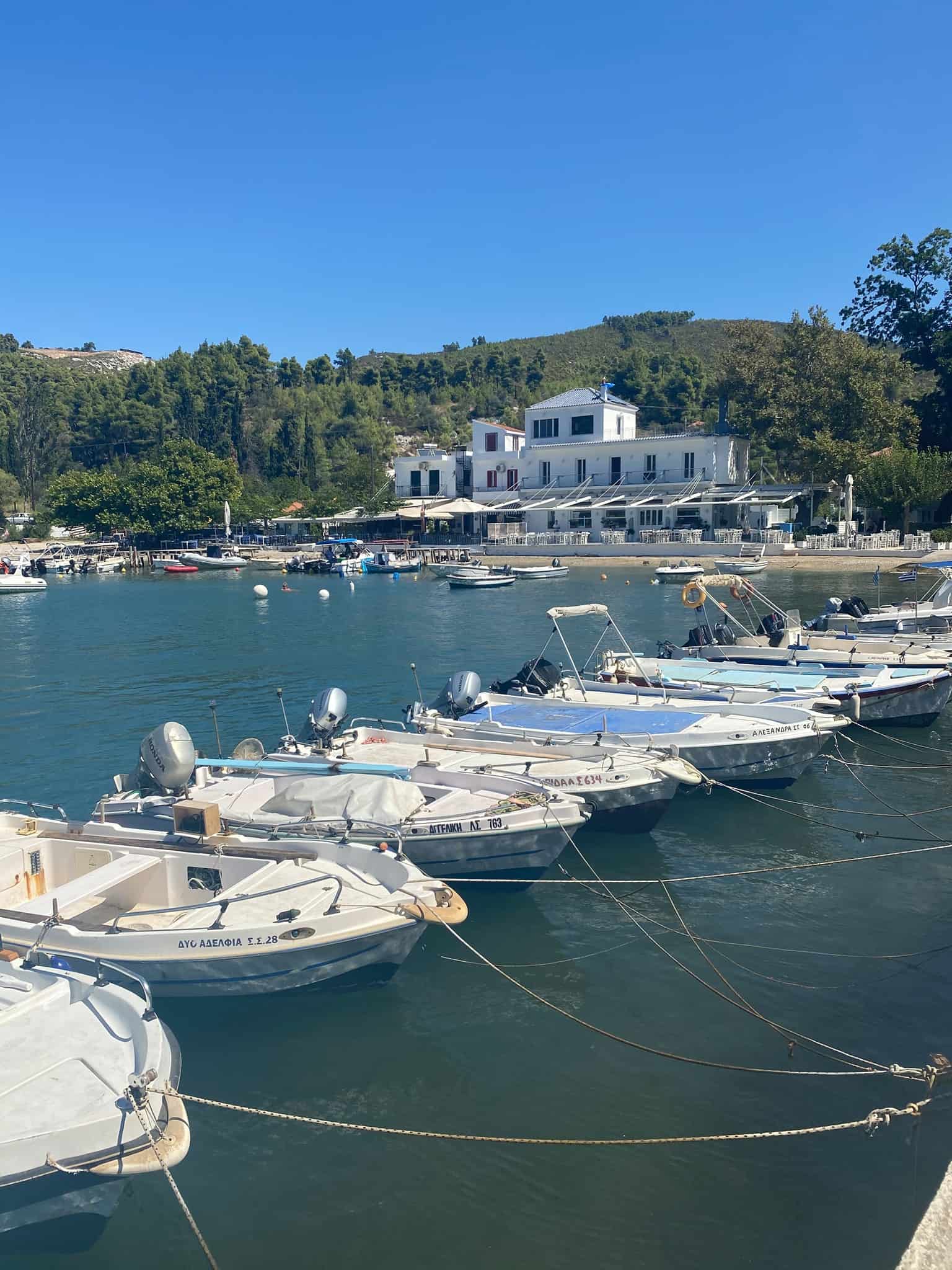 Greece is a very safe country and violent crimes are rare. The main things that you need to be aware of as a tourist are petty crimes such as pickpocketing.
Just like in any big city, there are areas in Athens where you should be mindful of your surroundings at night. Be careful in the areas of Omonia, Exarchia, Monastiraki and Syntagma after sunset and watch your belongings on the metro. 
Crime rates are generally low – especially on the smaller islands. I have travelled all over Greece on my own during my three years living here and have never once felt unsafe.
Greece is More Conservative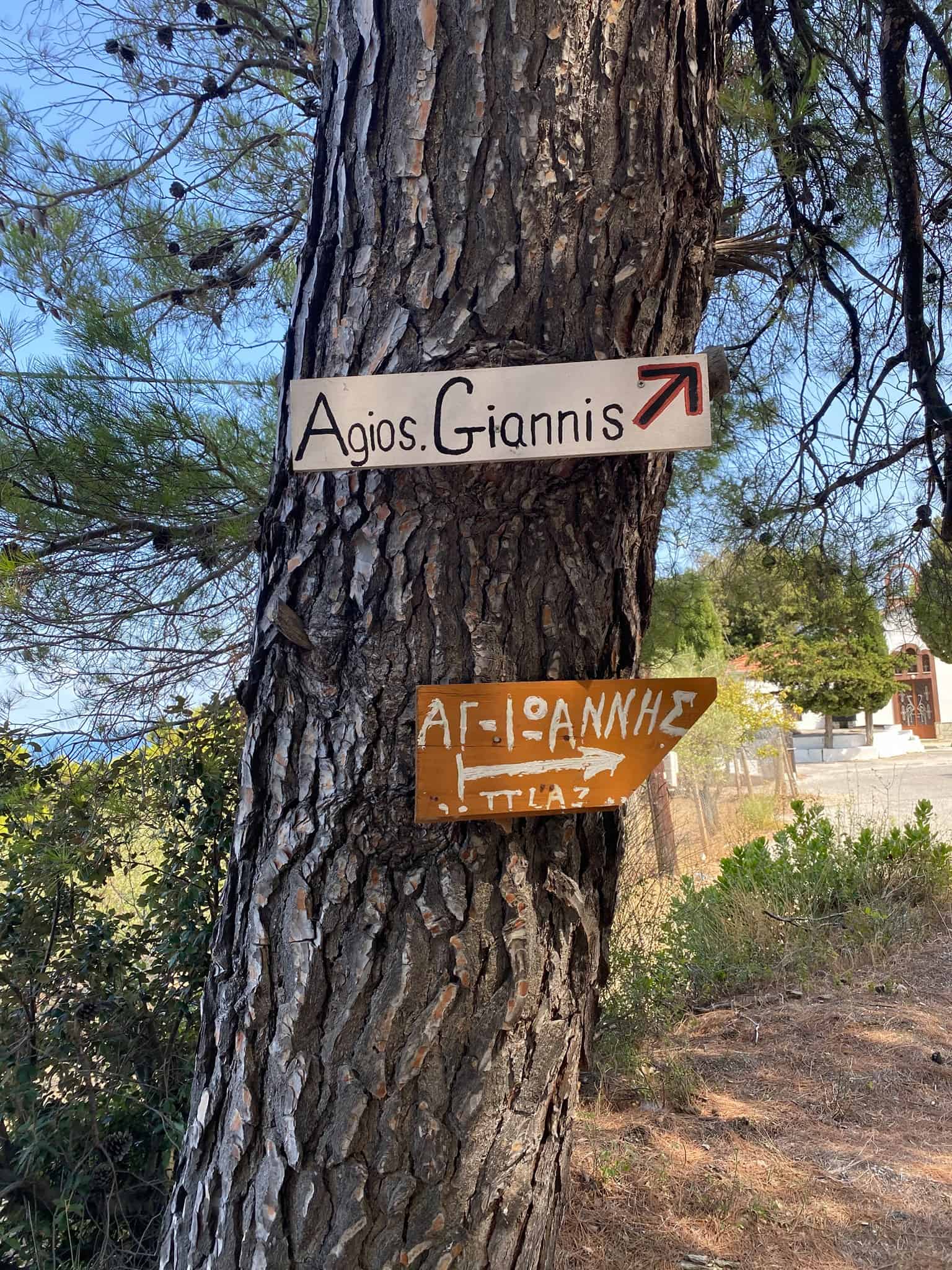 Greece is a lot more conservative than a lot of other countries in Western Europe – specifically when compared to the UK. This is something to keep in mind, as often you will see a lot of drunken British travellers singing, shouting, and generally acting obnoxiously.
It is a sad reality that the Greeks have to draft in specialist English police to help with the drunken debauchery of English tourists on some of the islands every summer. Keep in mind when you go out in Greece that measures are often stricter, and the local police have a lower tolerance for drunken and antisocial behaviour.
What to Wear in Greece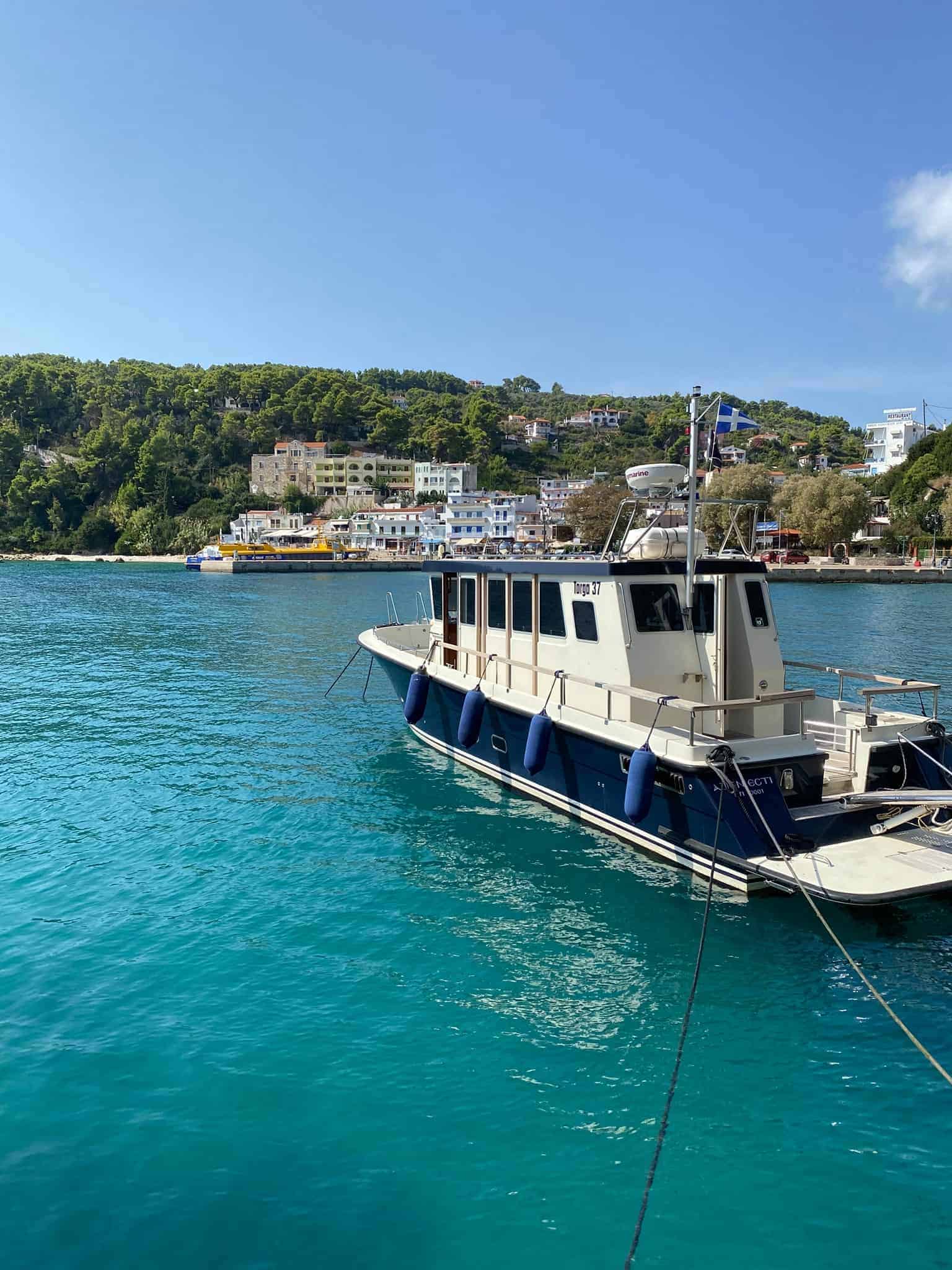 Mention Greece to anyone and they immediately envisage a Mediterranean paradise with warm climates, lemon groves, and romantic evenings spent dining al fresco in Cycladic villages. The reality is that temperatures in Greece dip quite a lot after late October.

Traveling to Greece in the summer months sees temperatures of 35 degrees Celsius and upwards. Whereas the period of October to March requires a more autumnal wardrobe. You should pack a thick coat and layers if traveling to Greece in winter.

A suggested summer packing list for Greece is provided below for your reference.
Suitcase or backpack


Comfortable walking shoes


Flip flops for hotel wear


Packing cubes for ease of packing


A 5L day pack for daily exploration


A filtered water bottle


Sunscreens for face and body


Toiletries bag and first aid kit


Aftersun lotion


A wide-brimmed hat for sun protection


Sunglasses that offer UV protection


Underwear


1-2 outfits suitable for evenings out


2-3 casual t-shirts for exploring in the day


2-3 shorts or skirts for wearing during the day


2 swimsuits or bikinis (take 2 so you can use one while the other dries!)


A beach cover-up


A lightweight beach towel


2-3 summer dresses or playsuits  (for ladies)


2-3 pajamas


A light sweater for evenings and air-conditioned places


Camera, GoPro, and other photo electronics


European two-prong travel adaptor


Phone, charger, and power bank


Paperwork for travel insurance, Schengen visa, and reservations (as applicable)
Should I Pack Toiletries for Visiting Greece?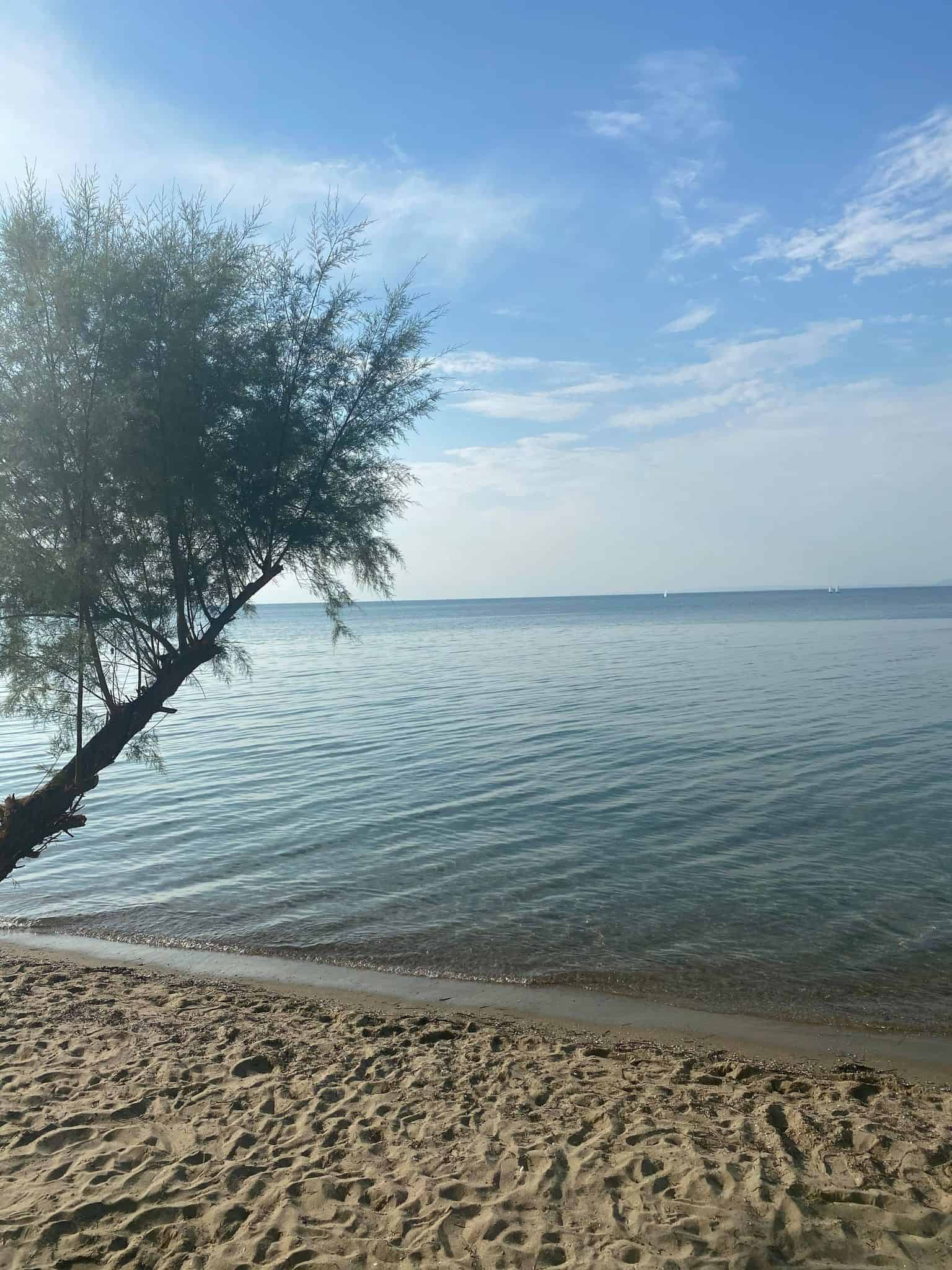 It is advisable to pack an amount of the toiletries that you often use for your trip to Greece. Most hotels, Airbnbs, and accommodations provide complimentary soaps, shower gels, and shampoos.
However, if you need something specific, for instance, shampoos and conditioners for dry/curly hair, consider packing it in your checked bag. Remember that if you are only traveling with carry-on luggage, your liquid quantities must not exceed 100ml per item and all liquids must be displayed in a transparent plastic bag.
Toiletries are easily available in Greek supermarkets and pharmacies. You will also find cosmetic and beauty items sold in Hondos Center and Sephora branches.
Most global cosmetic and toiletries brands are available in Greece. You will also find a lot of quality Greek brands like Korres and Apivita stocked in many local pharmacies.
Sunscreen is often more expensive in Greece than it is elsewhere so consider bringing your own. Pharmacies tend to sell higher end brand of sunblock products so if you are looking for a non-branded, more affordable sunscreen, try and shop at a supermarket.
Currency and Money Matters 
Greece uses the euro, just like the majority of Europe. You will find that cards are widely accepted as it is a requirement for most businesses to offer POS services.
That said, you should always carry an amount of cash with you regardless, as smaller shops and businesses may only deal in cash. 
If you need to use an ATM machine to make a withdrawal in Greece, always use an official one that is attached to a bank. Independent ATMs are more likely to have been tampered with. Do not exchange money at Airports and Ferry Terminals as the rate will be less competitive.
Language
Greek is the national language of Greece. I find it very tricky and after living here for three years, I still speak Greek like a five year old!
The good news is that the vast majority of Greeks (particularly in cities and tourist areas) speak a good level of English. Bars and restaurants usually have menus in English so it is not too tricky to communicate with locals. 
Cost of traveling in Greece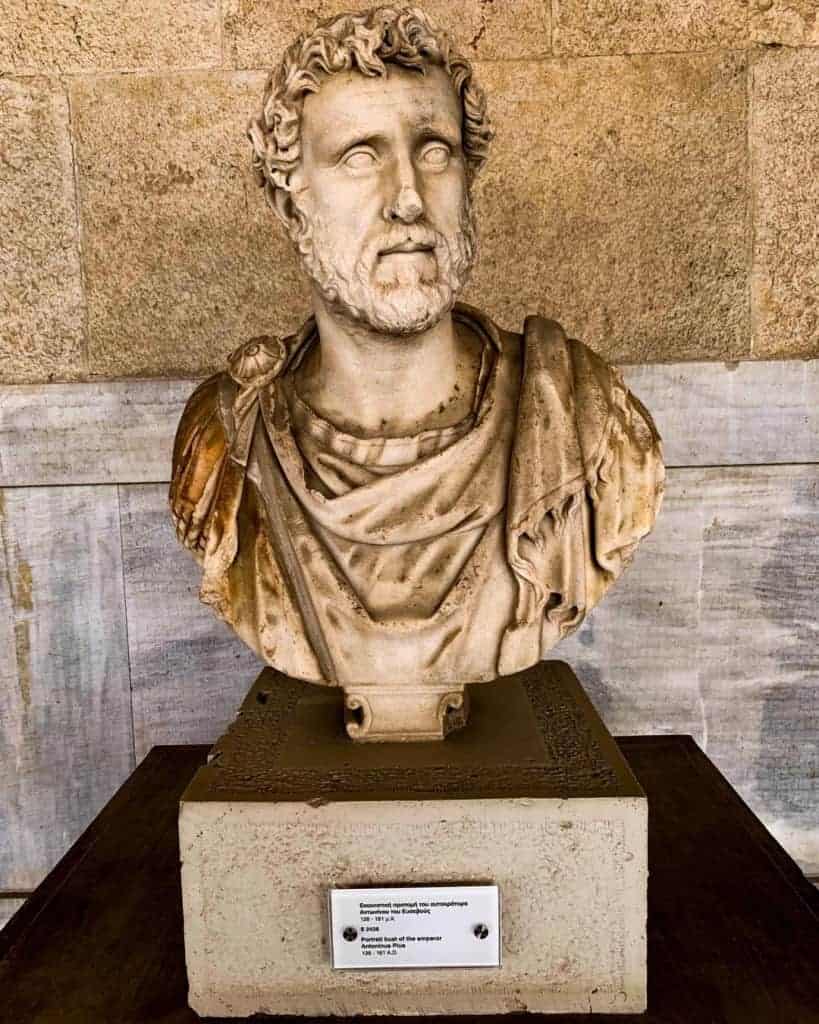 On the whole, Greece is a lot more affordable than other parts of Europe. However, the extent of this varies a lot depending on where you are. Mainland Greece is cheaper than the islands, for example. Thessaloniki is more affordable than Athens, and the exclusive islands of Mykonos, Santorini, and the upscale Athenian Riviera do not target budget travellers at all.
Greek Cuisine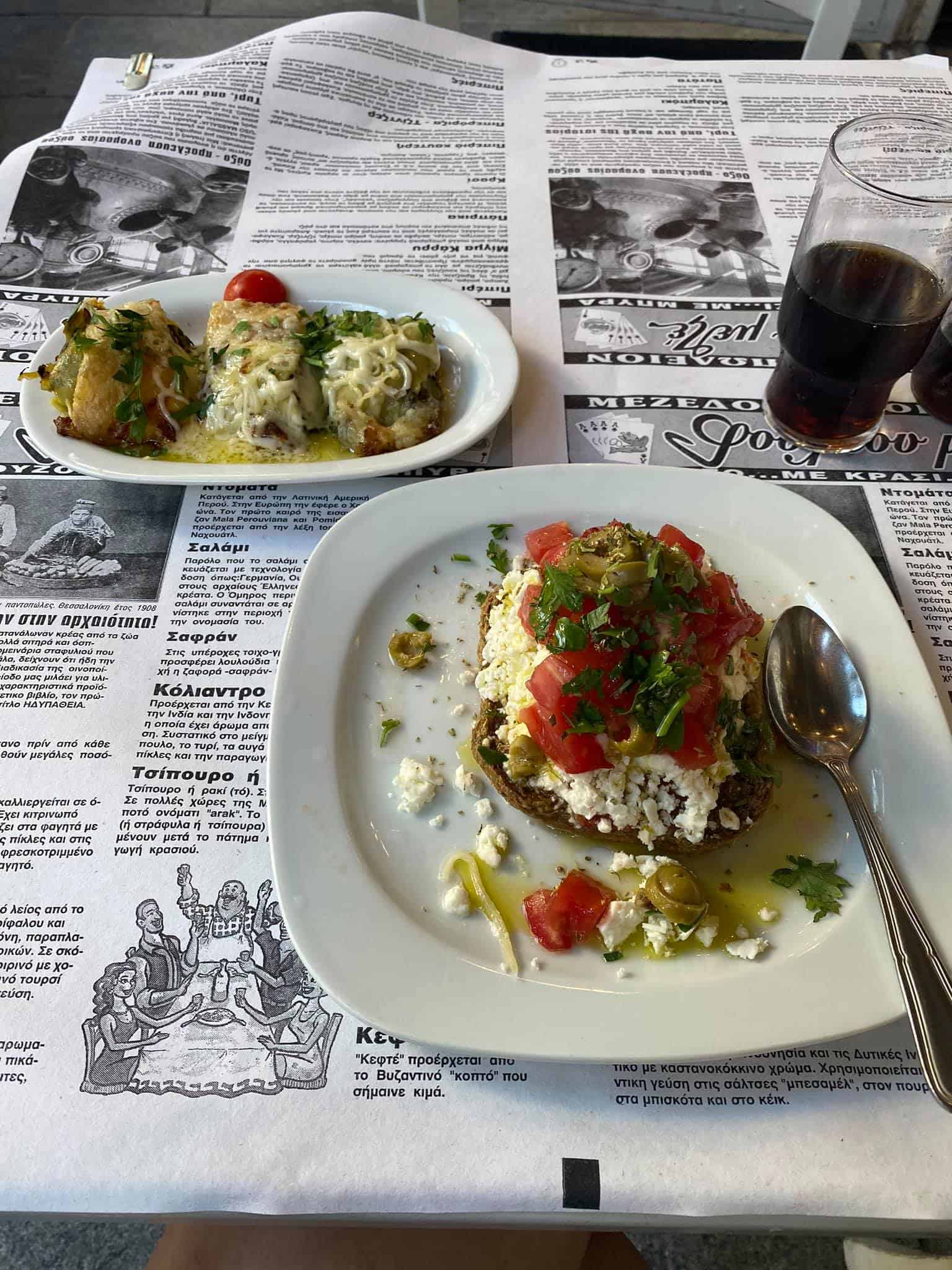 Greek cuisine is sumptuous and flavourful. Greece is renowned for being a meat lover's paradise with its marinated meats, kebabs, and gyros.
Fortunately, the local food is so much more than that. Even those with dietary restrictions or who follow a vegetarian/vegan diet will not struggle to find dishes they enjoy. 
Greeks follow a Mediterranean diet, characterised by fresh salads and excellent local produce. It's possible to dine in local tavernas and order up several meze dishes (small plates) for just a few euros.
As a rule of thumb, you can estimate prices of between €6-10 per person in a restaurant or tavern. Try to avoid dining near tourist attractions (i.e. Monastiraki square in Athens or Plaka) as the prices will be much higher. 
Street food is a huge part of Greek food culture. A souvlaki or a gyro is both cheap and filling – perfect if traveling on a budget!
You can find gyros for around €2.40, and souvlaki skewers for approximately €1.40 each. If you stay in self-catered accommodation, Efood is the Greek answer to Uber Eats! 
Do I Need Travel Insurance for traveling in Greece?
It is prudent to purchase comprehensive travel insurance before traveling to Greece, just like traveling anywhere else in the world. Most vacations are trouble free, but you never know what may happen. Try to purchase insurance coverage that offers at least €1 million of medical coverage just in case you should need medical attention overseas.
Always read the small print of travel insurance policies. Good insurance plans also cover things like repatriation, theft or loss of luggage, and cancellations. Check to see what activities are covered. For instance, renting mopeds or ATVs is popular on some Greek islands but this may not be covered by your insurance policy. 
Make a Note of Important Contacts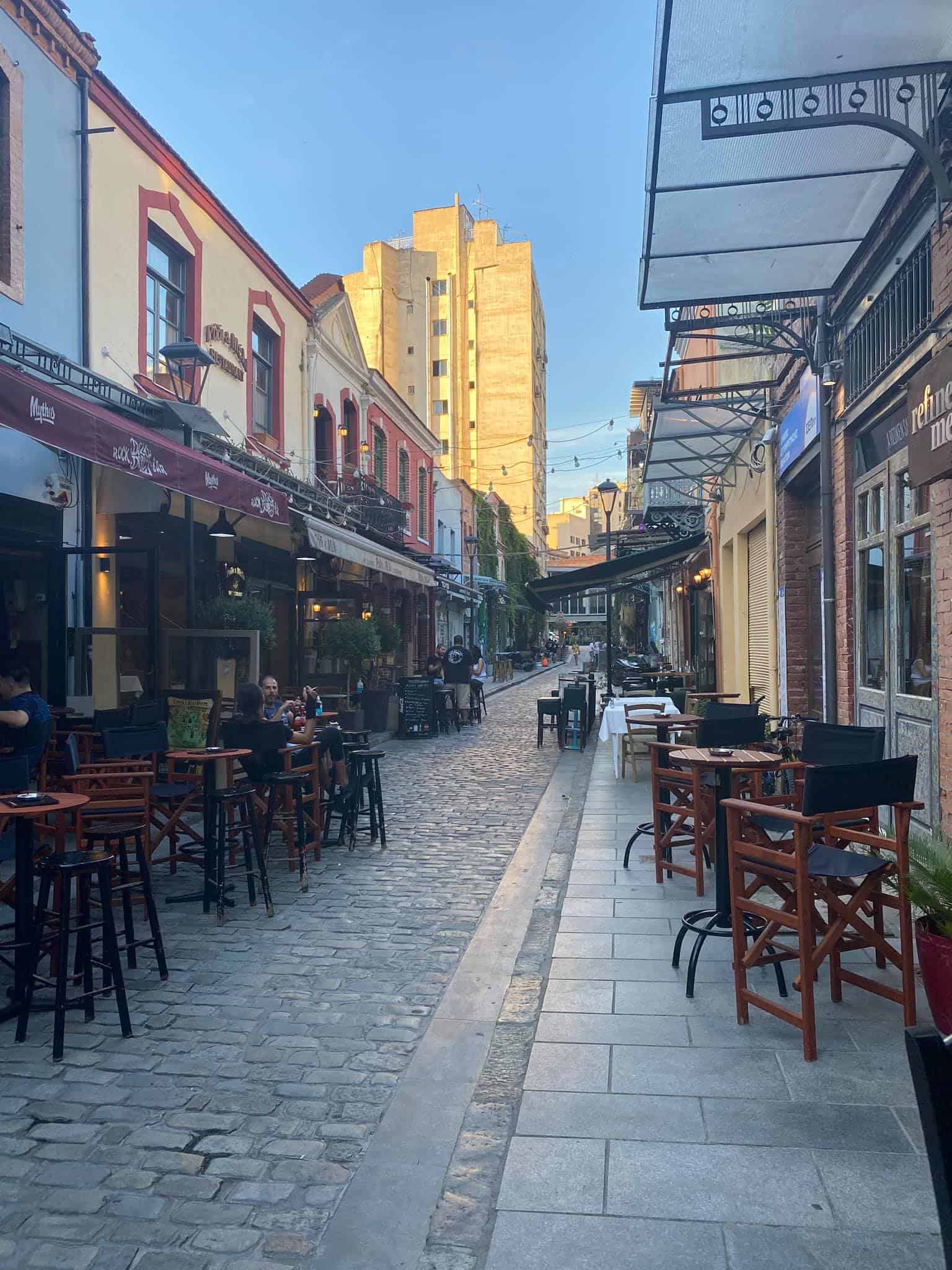 It's worth making a note of your country's embassy information, along with contact information for several key local contacts before traveling to Greece. Some contacts to be aware of are detailed below:
British Embassy, Athens: +302107272600


American Embassy, Athens: +302107212951


Emergency Police: 100
Traveling to Greece Alone
It is perfectly safe to travel to Greece alone, and your solo experience is likely to be a pleasant one. In my three years of living here, I've travelled all over the country by myself.
You should not worry about any assumed "stigma" of traveling to "romantic" islands and honeymoon destinations by yourself. You deserve it!
Nobody really cares and the locals will have seen this thousands of times before. If you are planning on traveling alone and you hope to meet other travellers, you can download apps like Couchsurfing and Meetup so as to meet people. 
Scams in Greece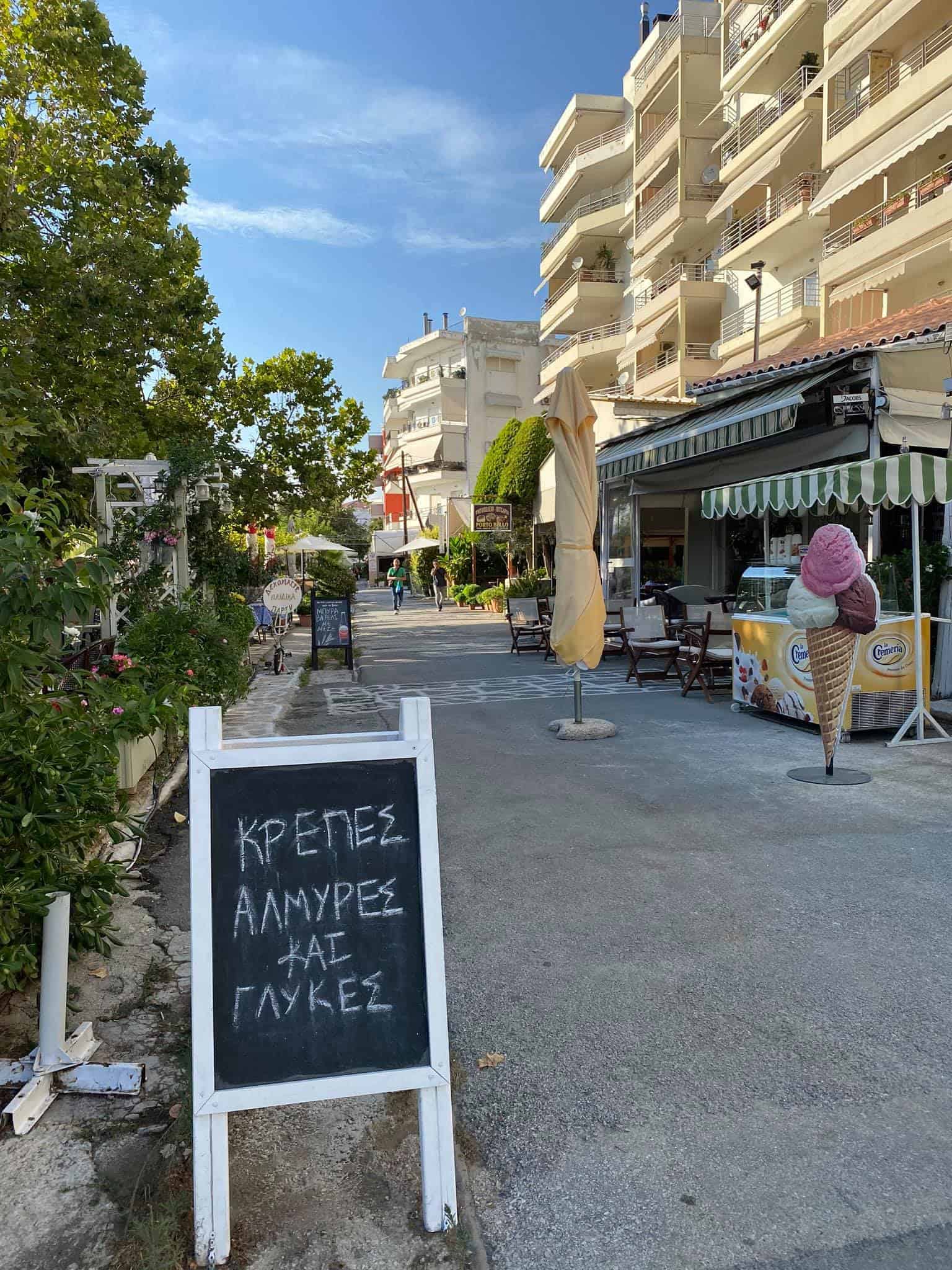 Greeks are generally very warm and welcoming people. However, it's not uncommon to encounter scams in Greece, just like with traveling anywhere in the world.
This is particularly the case in tourist areas close to popular attractions like the Acropolis, or old Plaka and Thissio in Athens. A few things to look out for are detailed below. 
Menus without prices
It is not uncommon to be cheated on the prices at touristic restaurants. If a taverna does not have prices listed, don't eat there! The waiter will invent a price on the spot.
Incorrect calculations on bills
Always check the prices of the items that you are ordering at restaurants and tavernas in touristic areas and islands. Sometimes, the bill will come and the price will be completely different to what was listed on the menu.
Other times, you may find that items that you did not order mysteriously appear on the bill or arrive at the table. Send them back or you will be charged!
Transport Touts
Confirm the prices before you take a water taxi, a rickshaw, a horse and carriage, or any other form of transportation in Greece. Sometimes, drivers will tell you one price, and then later tell you that that price was per passenger, and the cost transpires to be much more.
Bracelet Scam
There are often touts standing outside the Ancient Agora in Thissio, and in other touristic areas across Greece. They will tell you that they have a "gift", or they will try and tie a string bracelet around your arm.
While they are doing this, their companion may be pickpocketing you. Otherwise they may then insist that you pay a fee. 
Be Aware of West Nile Virus
The last couple of years has seen an emergence of the West Nile virus in Greece. This is a mosquito-borne disease that seems to pop up every summer and causes symptoms such as a fever, a headache, and body aches.
If you are traveling to Greece in the summer months, be sure to always use mosquito spray, and try to wear long sleeves and trousers in the evenings. Cases are usually few. However, it is always necessary to be prepared!
Parting Words
Have any further questions about things to know before traveling to Greece? I've lived in Athens for the last three years. Please don't hesitate to reach out to me if you need something and I'll do my best to get back to you as soon as I can.
Safe travels! Geia sou, Melissa xo 
---