"Is Athens safe?" This is likely to be one of the questions at the forefront of your mind when planning a visit to the Greek capital.
A visit to Athens can be safe, fun, and enjoyable for travellers of all ages and demographics. Even solo females can feel comfortable travelling here independently.
I have lived in Athens for the past four years now and I can tell you that yes, Athens is absolutely safe. Provided that you are always mindful of your surroundings and follow your common sense, you will have a wonderful, trouble-free time.
This is true of travelling anywhere in the world. This guide will take a deeper look into what to consider when visiting Athens and provide a few practical safety tips.
Falling in Love with Athens
Athens is set in a magnificent juxtaposition where ancient cultures meet modern, contemporary living. Here, you will see sun-bleached ruins of ancient monuments that sit beside glittering apartment complexes and chic, upscale bars and Athenian restaurants.
It is a shame that most visitors to Athens barely scratch the surface of what the city has to offer. While popular touristic sites such as the Acropolis, the Roman Agora, and Anafiotika Plaka are well worth visiting, Athens is so much more than that.
The various districts of Athens each have their own unique personality and character. There are plenty of opportunities to go off the beaten track in the Greek capital.
Athens Safety Statistics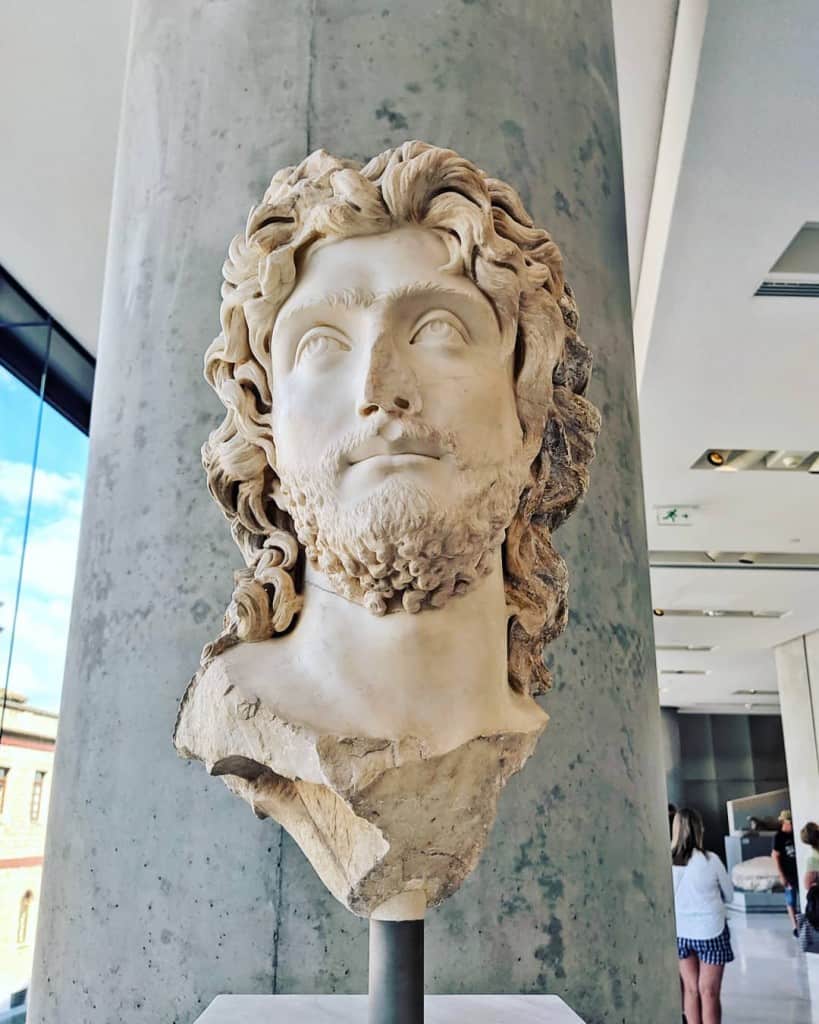 The biggest issue in Athens is petty crime, rather than anything sinister. There are certain neighbourhoods where the risk of being a victim of crime is heightened. You should be extra vigilant in the neighbourhoods of Omonia, Exarchia, Monastiraki, Syntagma, and Patissia – especially at night.

People committing acts of petty theft often work in groups. One person will try to get your attention by showing you some trick or another while their accomplice sneaks into your bag.
Rates of violence and sexual assault in Greece are low. The number of occurrences has been in decline since 2010. When you review the data, the risks of being a victim of crime in Athens are very low considering the city's size.
Is Athens safe?
5 Key Things to Consider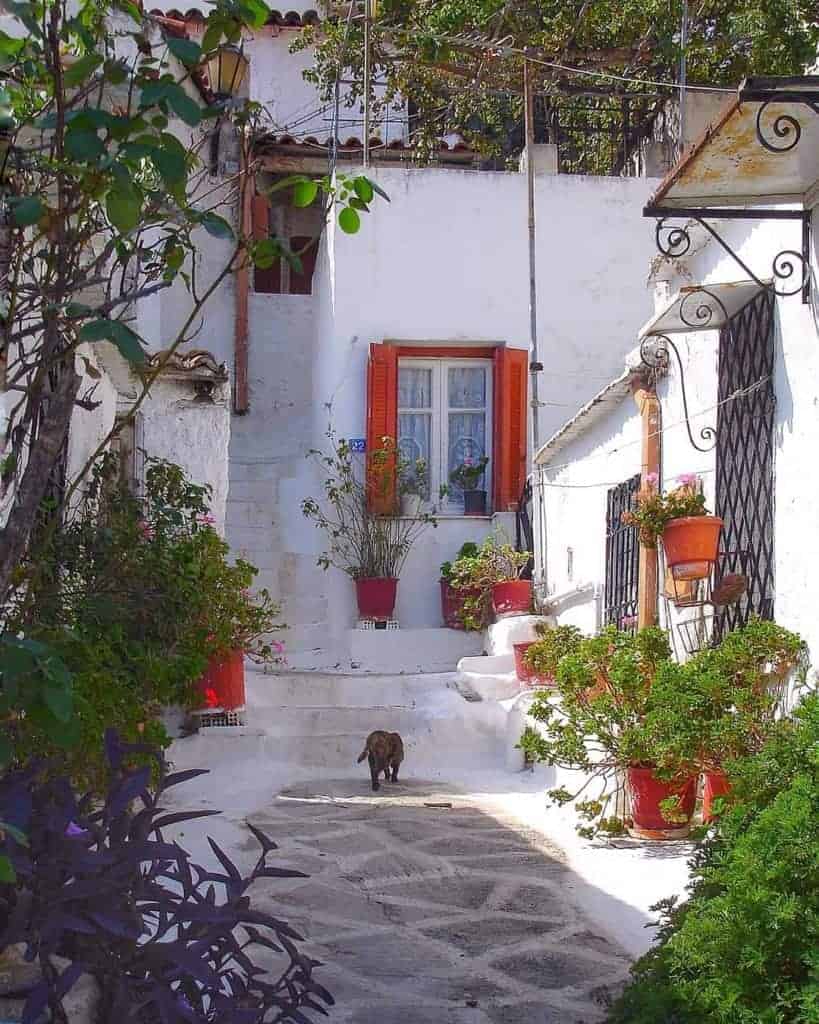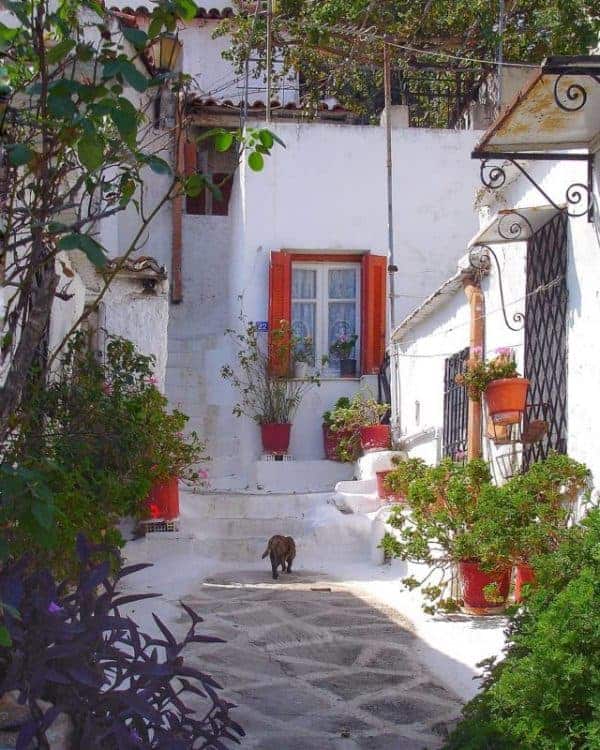 A few things to have on your radar before your trip to Greece are detailed below.
Consider taking a walking tour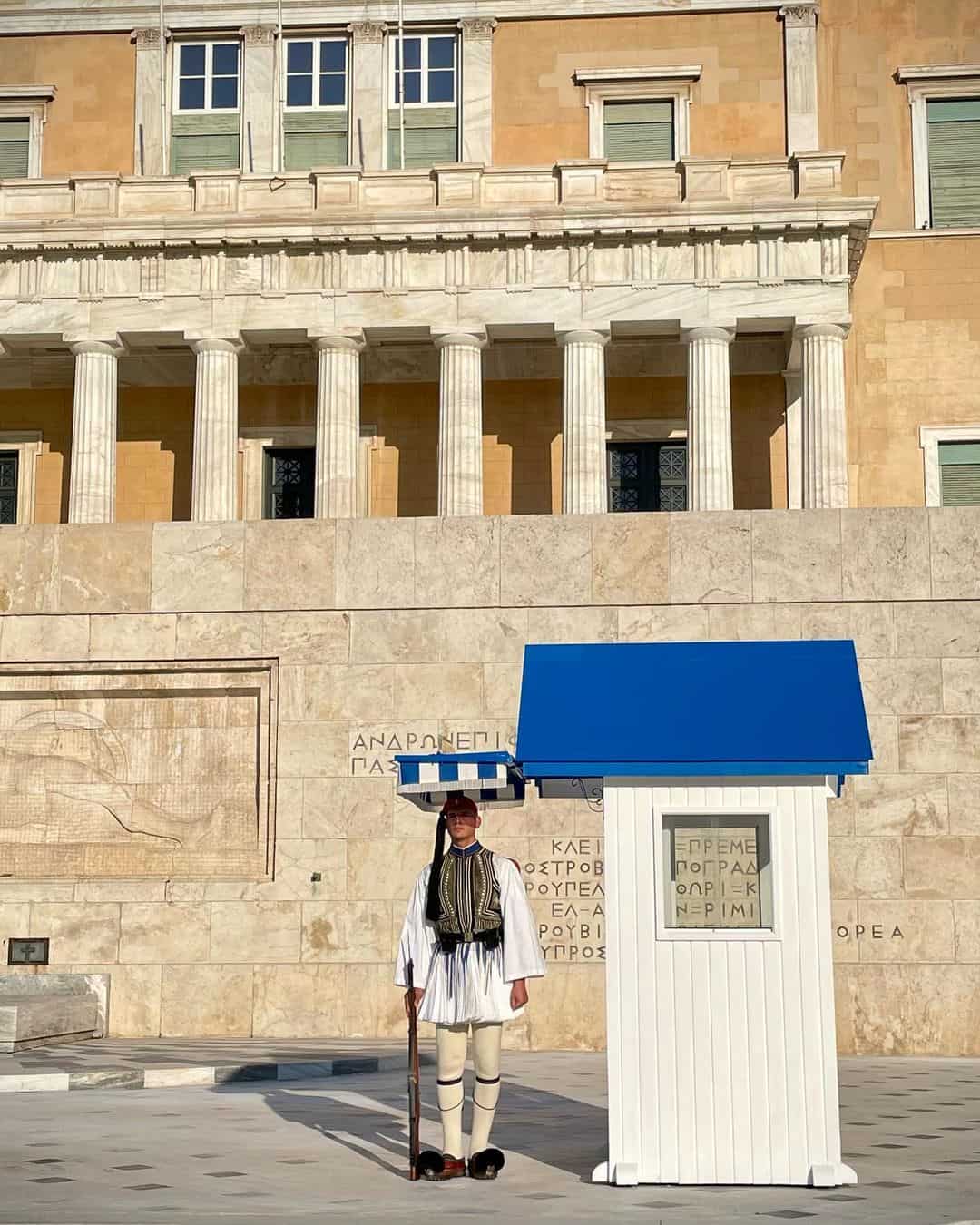 A walking tour is a good way to get your bearings in any new city. In Athens, this can help you get a feel for the Greek capital and its various neighborhoods.
You will discover places that you would likely not have stumbled across while walking around independently. Similarly, having an Athens expert guide on hand means that you have someone to ask for recommendations on the best places to eat, drink and hang out in Athens.
A selection of reputable Athens tours is detailed below for your consideration.
Demonstrations and Political Protests in Athens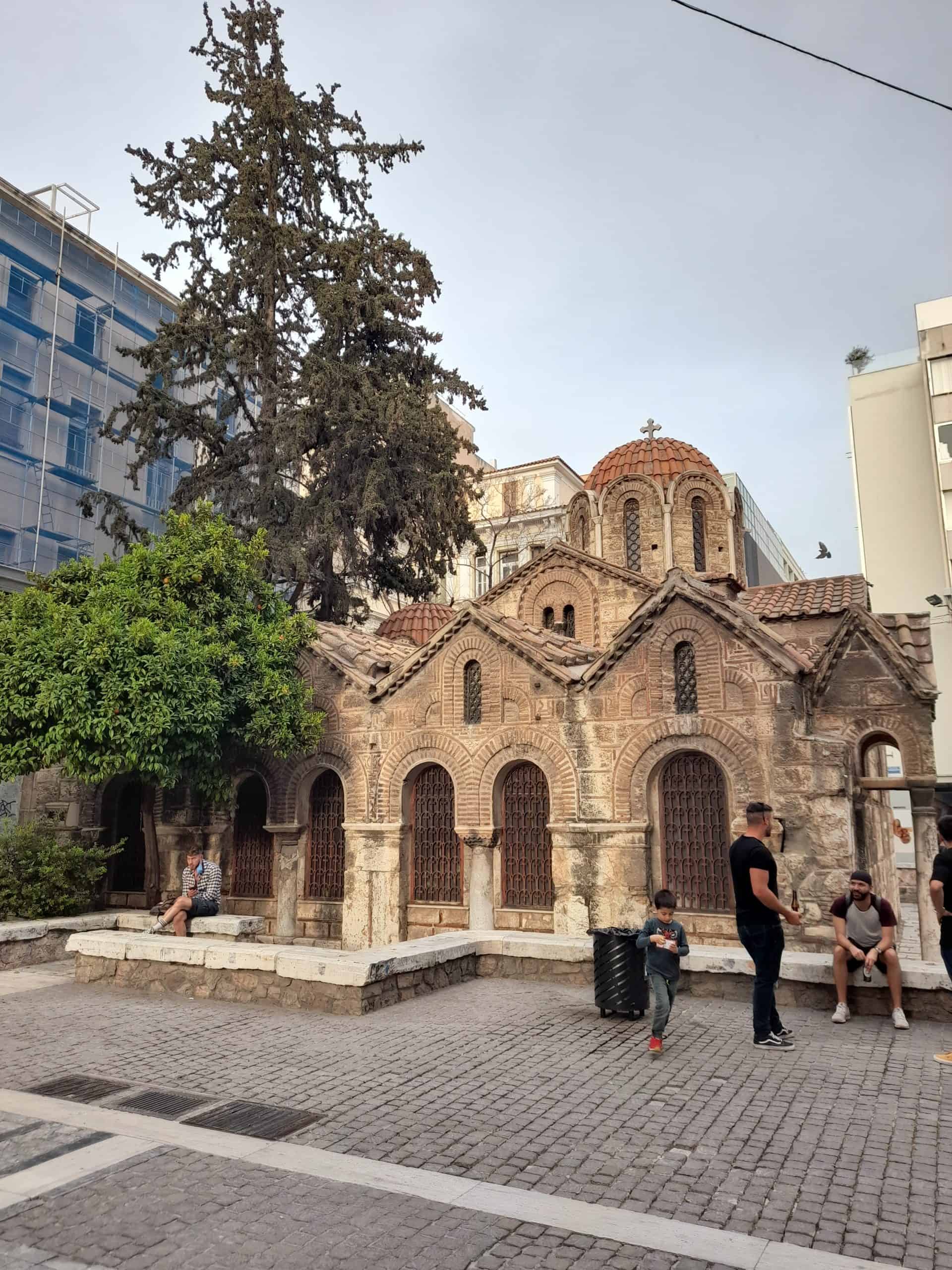 Political protests and demonstrations are regular occurrences in Greece. In 2018, 1300 protests were documented in Athens and its vicinity.
Most demonstrations are peaceful. However, you should avoid them where possible, and leave the area if you note a crowd gathering.
There are a couple of annual demonstrations that you should be aware of. These events have a tendency to turn violent.
Anarchist groups often clash with the police in a sea of Molotov cocktails and tear gas. You should avoid Omonia and Monastiraki on the below dates.
17th November – the anniversary of the Polytechnic uprising

6th December – the anniversary of the shooting of Alexandros Grigoropoulos in Exarchia
The Terrorism Threat in Athens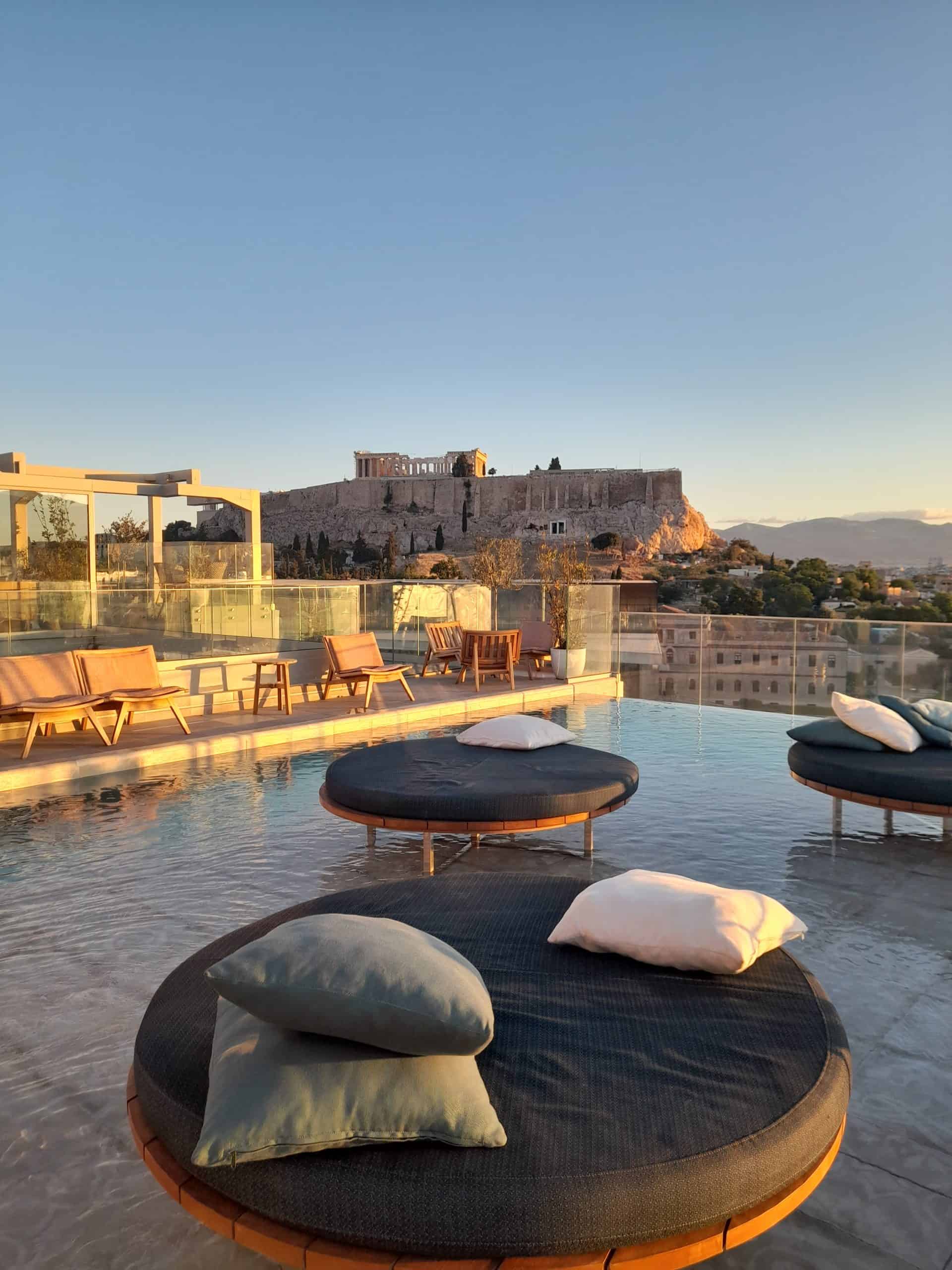 The terrorist threat in Athens is moderate. In recent years, there have been a couple of incidents where IEDs have targeted political embassies, large companies, and centres of economic importance.
No Athens terrorist attacks have targeted tourists. However, this risk cannot be ruled out.
Driving Considerations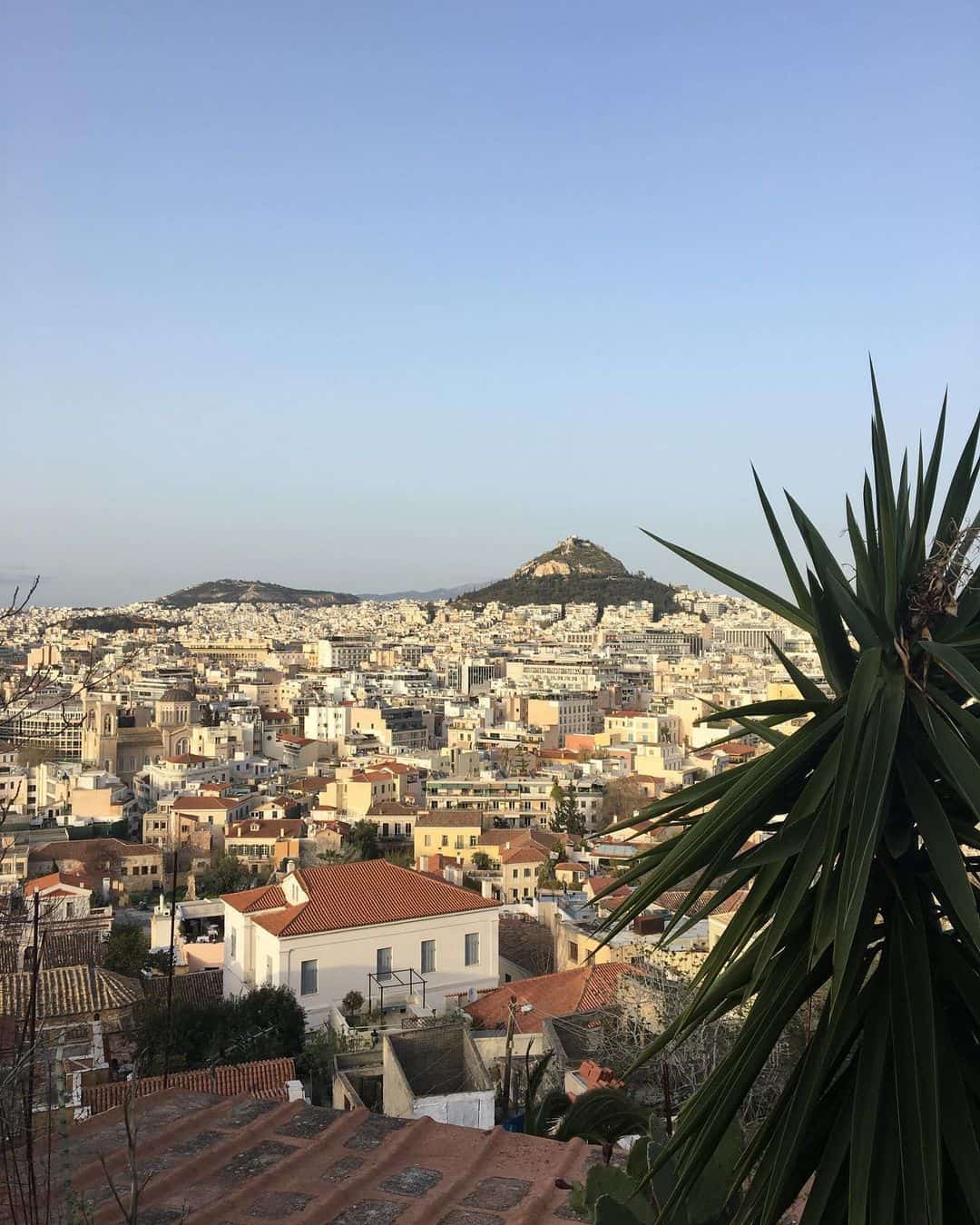 You may want to rent a car in Greece if you want to take day trips from Athens to nearby areas. For instance, cape Sounion, Delphi, or Nafplio.
Driving in Greece gives you a lot of freedom. However, you should keep in mind that road safety in Greece is a different ballgame from that in the US or the UK.

Greece has one of the highest rates of road fatalities in Europe. It is not uncommon to see drivers that do not wear seatbelts or motorcycle riders without helmets.
Speeding, driving drunk, and the use of mobile phones while driving are frustratingly common. You should be extra mindful of other drivers if you plan on exploring Athens and its surroundings by car.
If you are only planning to explore Athens and the Riviera during your trip, it is not really necessary to rent a car. Public transport here is excellent and getting around congested Greek cities can be a nightmare.
You only really need a car if you are planning to venture out further afield across the Greek mainland. Always purchase insurance and inspect the vehicle when you pick it up.
Tourist Scams Do Happen Occasionally
Tourist scams in Athens are not unheard of. Tricks and scams are especially common in touristic areas such as Plaka, Thissio, and Makrygianni.
Restaurant Scams
If you dine at a tavern in central Athens, always double-check the prices. Never sit at a restaurant where the menu doesn't have prices displayed as the owner will make them up on the spot! Sometimes the final bill comes to a completely different amount.
Being overcharged or short-changed is not uncommon in tourist areas. If you find that an item that you haven't ordered has found its way onto the table, send it back! You will be charged for that too.
Taxi Scams
Athens is rife with taxi scams and the local authorities are really trying to crack down on it. Order cabs via the BEAT app if you can, rather than hailing a yellow cab on the street.
If you take a street taxi, make sure that they use the meter. It is not unusual for Cab Drivers to take you on a roundabout route through the city.
Scams at the Roman Agora
You will find a lot of toots loitering around the Roman and Ancient Agoras. They will offer to show you a magic trick or make you a bracelet then demand money. Give them a firm NO and be on your merry way.
12 Local Tips for Staying Safe in Athens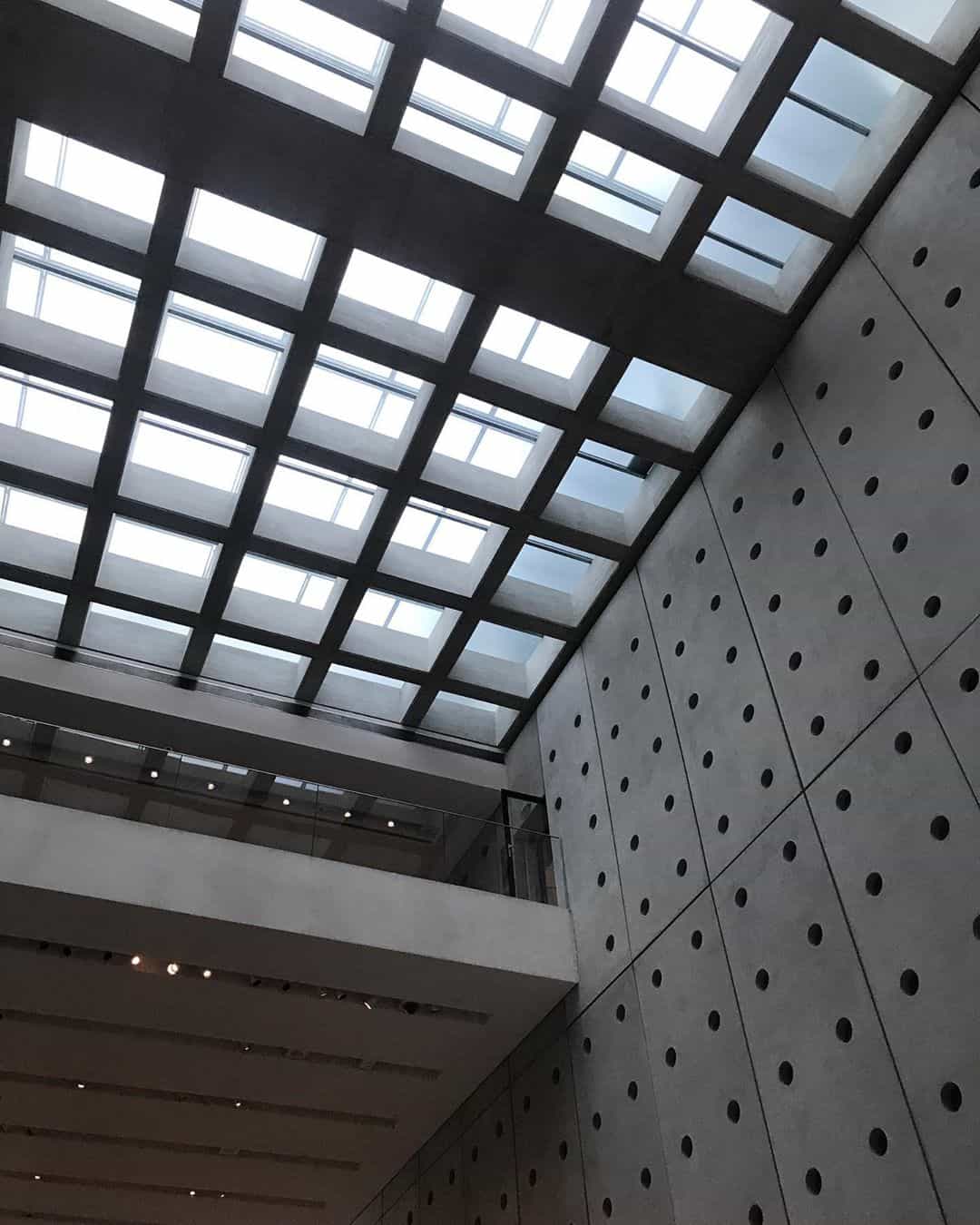 A few common-sense considerations to keep in mind for your Athenian adventure are detailed below. A lot of this advice is good practice for wherever you travel.
Always Watch Your Belongings
The main safety concern that you will face in Athens is the risk of pickpocketing. Always be mindful of your possessions – especially in crowds, when taking the metro, or in the neighbourhoods of Omonia and Exarchia.
Don't flash your cash and keep your expensive belongings out of sight. That means no fancy DSLR camera hanging around your neck, and no phone hanging out of your pocket on the metro.
If you are alone in a coffee shop or a bus/train station and you need to use the restroom, ask a waiter or a station guard to watch your things. You can also consider purchasing specific anti-theft bags and luggage that boast additional zips, locks, and RFID technology.
Backpacks and money belts like those offered by Pacsafe boast safety factors that other backpacks simply do not have. They come with TSA-approved locks and are made from materials that are both splash-proof and waterproof.
Most pickpockets are looking for an easy grab. As such, theft-proof luggage gives you extra peace of mind.
Ensure that You Have Comprehensive Travel Insurance
It is prudent to ensure that you have comprehensive travel insurance before you travel anywhere. Athens is no exception.
It is an unfortunate reality that accidents and illnesses can happen anywhere. The cost of medical treatment overseas is usually exorbitant.
What to look for in insurance policies
Look for a travel insurance policy that offers at least $1million worth of medical cover. You should look for policies that also include repatriation and cancellation.
Make sure that you always have your travel insurance details with you – even if you just write down the policy name and reference number. If you need treatment or assistance, you will be asked for your policy number first and foremost.
Know Which Areas Require Extra Vigilance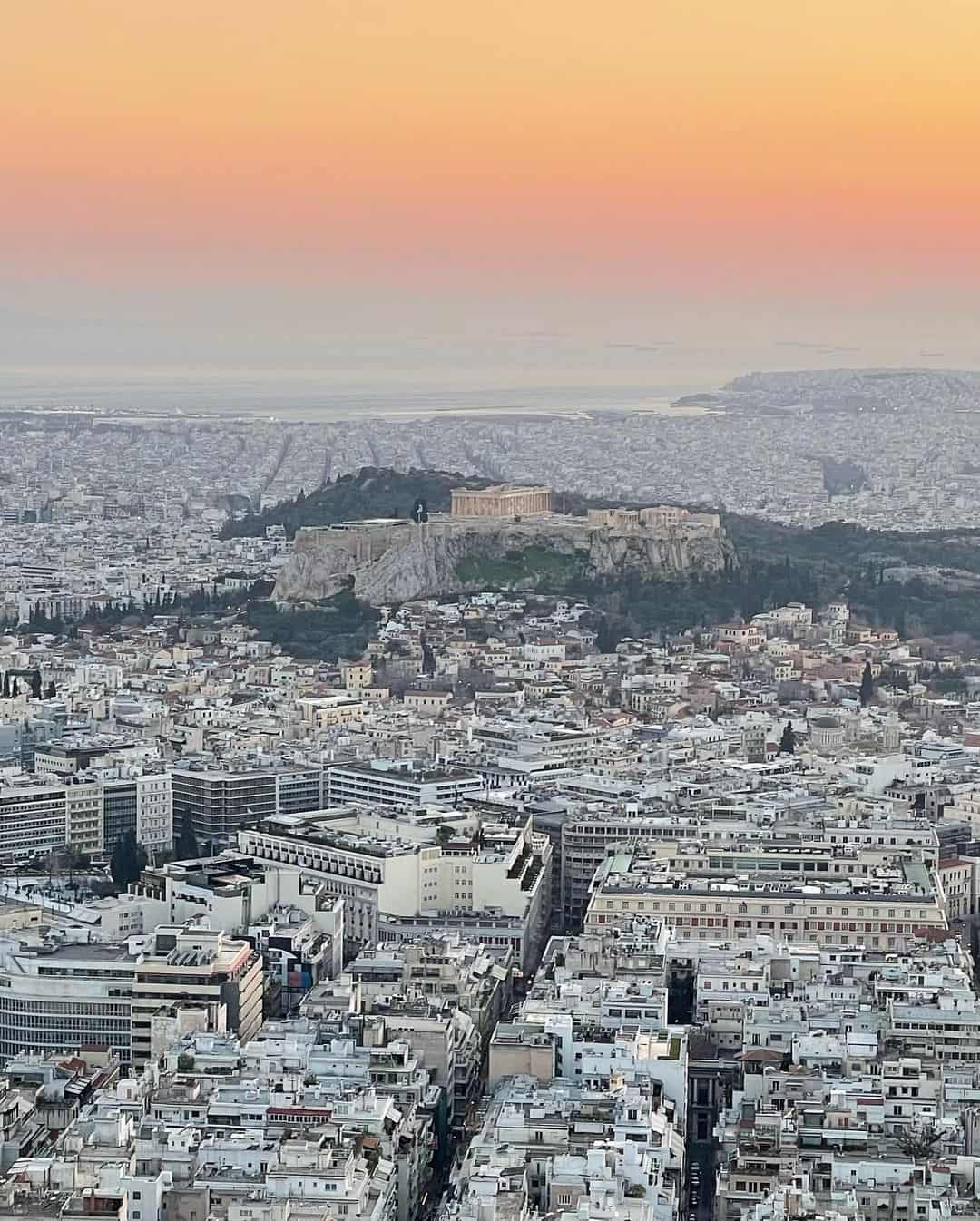 There are a few areas in Athens that require extra vigilance. As a tourist, it can be hard to know when one district starts and another begins. Try to avoid Patisia, Exarchia, and Omonia at night.

Many unsavory types loiter in Monastiraki square in the evenings so be aware of your surroundings. Never walk alone at night, especially after drinking. 
Exarchia has a bad reputation and is often linked to anarchist groups. By day, this is quite an interesting alternative district.
The streets of Exarchia are filled with rock bars, vinyl record shops, and politically motivated street art. By night, it is best avoided. Exarchia should be avoided during political demonstrations.
Make a Note of Important Safety Contacts 
Most visits to Athens are trouble-free. Hopefully, your trip will be too!
Regardless, it is always worth noting down emergency contacts "just in case". Useful contact information is detailed below for your reference.
Emergency services – 112


Hellenic police – 100


Athens tourism police – 1571


Domestic violence hotline – 15900


Racial crime reporting – 11414
There is a strong police presence in Central Athens. Tourism Police have a uniform that specifies "Tourism Police" on their uniforms.
Note Down Your Embassy's Contact Details
It is always worth noting the details of your country's embassy when you travel. The embassy information for British and American travellers is provided below.
British Embassy in Athens
Address: Ploutarchou 1, Athina 106 75, Greece

Embassy Reception:+30 21 0727 2600
American Embassy in Athens
Address: Leof. Vasilissis Sofias 91, Athina 115 21, Greece
Embassy citizen services: +30-210-720-2414
Embassy Reception: +30-210-720-2490
Carry a Copy of Your Passport
Travellers to Greece should carry a form of identification with them at all times. If you prefer not to keep your passport with you all day, consider making a photocopy.
Keep a photocopy of your passport in your handbag, and keep the original locked in your hotel safe. It is worth making a couple of copies just in case.
Money Matters
Businesses in Greece are required to have a POS machine. However, cash is still the preferred payment method.
Try to limit how much cash you have with you. Divide your funds between your hotel safe, and your backpack.
Ensure that money is kept in a secure wallet or money belt. It is a good idea to carry one card with you and keep the other, and some emergency funds, hidden deep in your suitcase.

Piraeus Bank, Alpha Bank, the National Bank of Greece, and HSBC are the main banking chains in Greece. Try to use official ATM machines where you can.
Non-official machines may have been tampered with. Keep a copy of your card numbers handy, and write down your bank's lost/stolen card helpline.
It is good to always be prepared for "worst-case" scenarios. Opting to travel with a borderless bank account can prevent you from having to pay fees everytime you make a purchase or a withdrawal.
Solo Female Travel Considerations 
Solo female travellers are a common sight in Greece. Greek people are warm, friendly, and hospitable and you do not have to worry about harassment from local men.
In the four years that I have lived in Greece, I have travelled all over Greece solo.
I have been everywhere from the Saronic islands to the Cyclades, and from Northern Greece to the Peloponnese. I have never encountered any major problems.
It is an unfortunate reality that women travelling alone anywhere in the world need to practice heightened vigilance. However, you shouldn't let this fill you with worry.
Just practice the same common sense as you would at home or when travelling elsewhere. Be wary of over-friendly strangers and if someone bothers you, don't hesitate to inform a local business owner.
Download the BEAT Taxi App for Emergencies
Athens has an excellent public transport network. Trains and buses run to all areas of the city.
The network even extends to Piraeus, the Northern Suburbs, and Vouliagmeni, and the Athens Riviera. That said, in case of instances where you are lost or miss the last train, it is worth having BEAT installed on your phone.
BEAT is Greece's answer to Uber and it is a quick and convenient way to call a taxi. This is arguably the best way to order taxis as the app tells you the price upfront. That way, you don't have to negotiate with the cab driver and you have less chance of getting ripped off.
Avoid Filopappou Hill at Night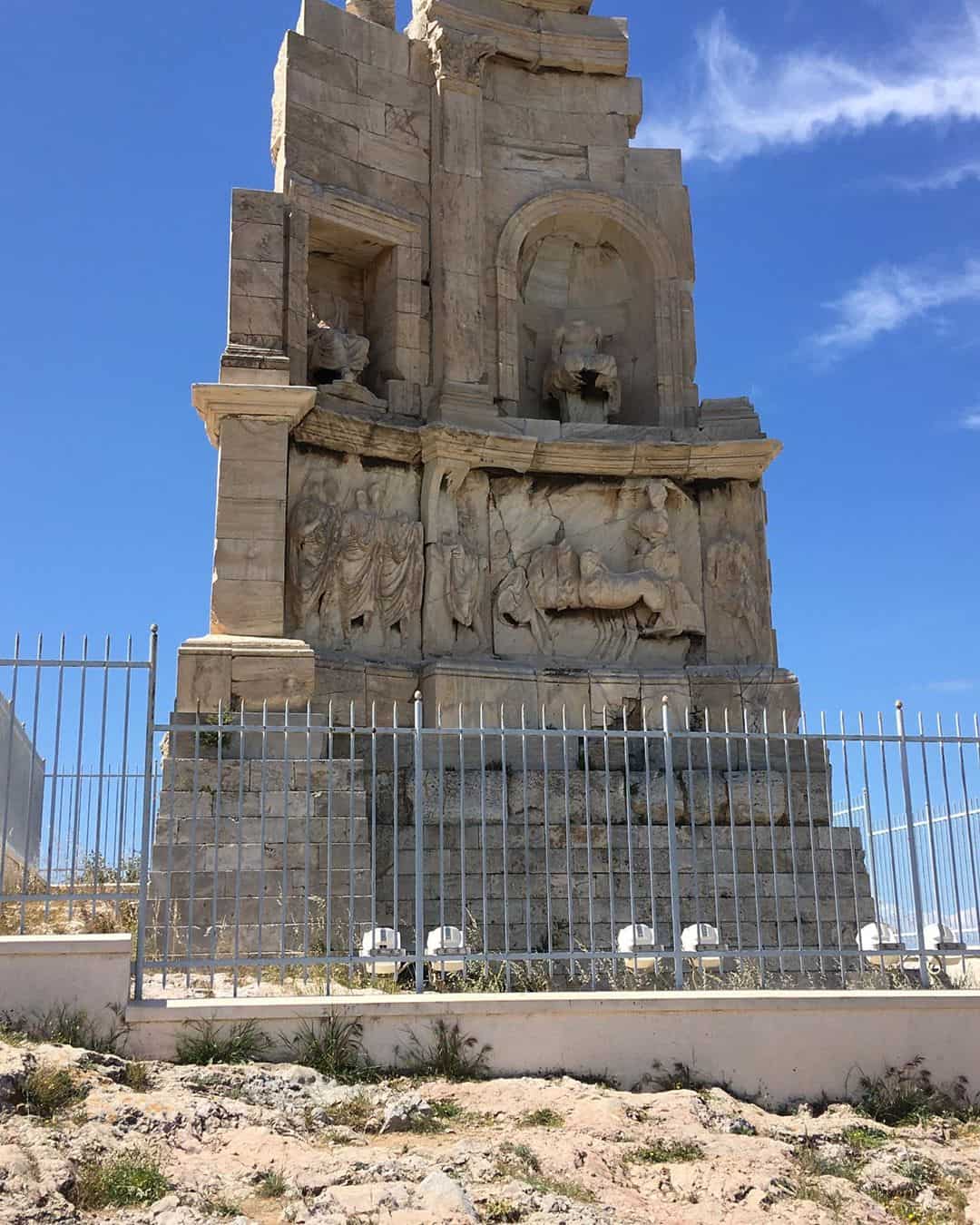 Filopappou Hill boasts incredible city panoramas and Acropolis views. The walk to the top is pleasant during the day and takes you past some other notable sites.
Socrates' prison and the quaint church of Agios Dimitrios Loubardiaris both sit on the slopes of Filopappou. The latter is one of the most quirky and unique churches in Athens.
By day, the Filopappou complex is fine. You will see a lot of Athenians meeting for an alfresco coffee and an afternoon stroll on their lunch breaks.
By night this area should be avoided. There have been several incidents and robberies reported here in recent years.
Carry a Business Card from Your Hotel
It is always useful to carry a business card from your hotel. This will contain the property's hotel and address.
You can show this to cab drivers when you need to order a taxi. Most Greeks speak a good level of English but this is useful in case there is any confusion when communicating your address.
Enjoy Your Trip 
It is easy to worry about safety matters when you travel. Athens does experience some petty crime but that is no different from other cities.

Take all of the advice above into account, but focus on drafting out your itinerary and enjoying your trip. You are travelling to the birthplace of ancient civilization, and one of the most beautiful and welcoming countries in the Mediterranean!
Where to Stay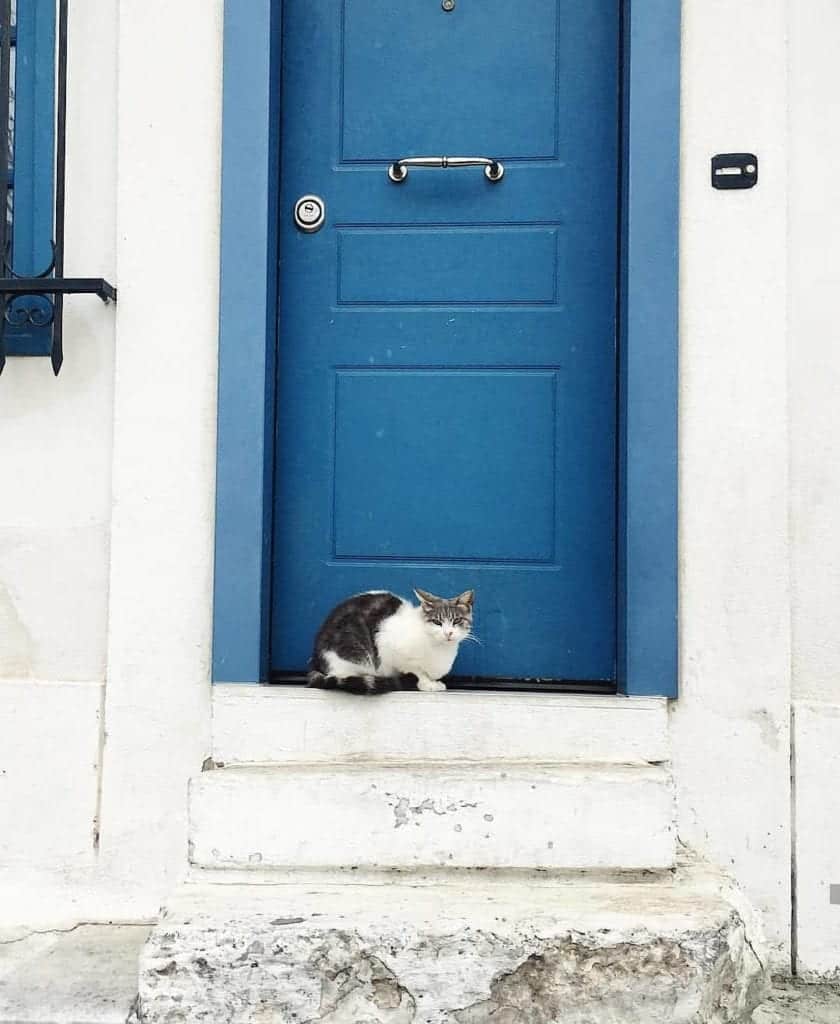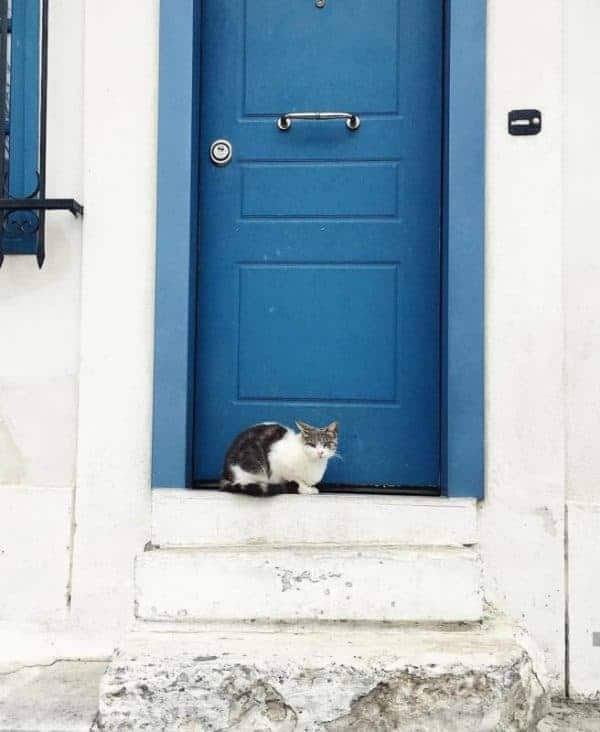 This comprehensive guide on where to stay in Athens details all of the various neighbourhoods in the city. It discusses what they have to offer, and the best hotels in the area for each budget.
If you are limited on time, or you are visiting the city for the first time, opting to choose a hotel with a central location means that you are in the heart of the action. Not to mention, this way you don't have a long trek to reach tourist sites like the Acropolis.
The neighbourhoods of Psiri, Plaka, Makrygianni, and Koukaki are all good choices in central Athens. Try to avoid staying in Monastiraki, Omonia, or Exarchia if you can as these areas are not ideal for walking back to your hotel at night.

Psiri and Plaka place you in the heart of the old part of town, surrounded by lively tavernas and bouzouki bars. Koukaki and Makrygianni sit in the shadow of the Acropolis, however, they are more low-key and peaceful.
Here you can find quaint coffee shops, vintage clothing stores, and crowded piazzas filled with locals sipping Elliniko kafes (traditional Greek coffee). In recent years, Koukaki has been recognised as being one of the very best Airbnb districts in the world.
That being said, it is not overly gentrified. From a safety perspective, this gives you some additional assurances as there are always plenty of people around, day and night.

A selection of some of the best places to base yourself is provided below. There is something in Athens for every budget.
Luxury Choice:
AthensWas Hotel
Where: Dionysiou Areopagitou 5, Athina 117 42, Greece

The AthensWas Hotel is a great choice if you want to travel in style. The contemporary design hotel sits on Dionysiou Areopagitou street.
This is one of the main pedestrianised streets in the city that is filled with excellent shopping and dining choices. From here, you are just a five-minute walk from the Acropolis and the Temple of Zeus.

Each of the rooms at AthensWas is tastefully decorated with plush modern furnishings and pieces of Greek art. Guests can enjoy a generous a la carte breakfast from their private balconies.
The Sense bar and restaurant that sits on top of AthensWas is one of the best rooftop bars in town. Furthermore, the views across to the Acropolis from here are second to none.
You can browse the latest availability and room rates at AthensWas here.
Budget Choice:
Zappion Hotel
With rooms starting from just 60 euros per night including breakfast, the Zappion hotel is a great choice if you are visiting Athens on a budget. The rooms are simple yet stylish, spacious, and clean.
The location is perfect. The Zappion hotel is situated right beside the Kallimarmaro stadium. This is a great base for sampling the eclectic coffee shops and restaurants of quirky Pagrati.
You can reach Syntagma square and the nearby attractions within 10 minutes of walking. Click here to review the latest prices and availability at the Zappion hotel.
Is Athens safe? Conclusion
Is Athens safe? Yes! Just follow the advice instructed above and you should have no problems.
If you still have concerns or worries about planning your trip to Greece, don't hesitate to reach out to me. I have been living here since early 2017 and I'm happy to assist if I can.
Safe travels. Geia sou! Melissa xo
---