Have you ever noticed that negative news – be it related to travel or otherwise, gets around much, much faster than anything positive? The question "Is Athens safe?" is something that is frequently asked when planning a trip to the Greek capital.
As someone who has lived in Athens for the last year and a half I can tell you that yes, Athens is safe. Provided that you use common sense and follow the handy tips I've outlined below to help you with your Athens itinerary.
Dusting Off a Negative Rep in Athens
Basically, it happens like this: One tourist, one time gets himself into an unfortunate predicament. Let's call him Dave. Maybe Dave's phone is taken out of his pocket on a busy subway. Maybe Dave met an intimidating fellow on a night out and got into a scuffle. After that, Dave runs home to his friends and tells them all about it.
Like a game of Chinese whispers, the tales pass from one person, to another, to another. Everyone is talking about this friend of a friend of a friend called Dave who got mugged. The story is elaborated and distorted each time it is passed on until eventually, the travel destination sounds like some lawless, apocalyptic, murderous no-go zone. It's a place where all those that enter shall perish, ahh!
The truth is that crime can happen anywhere, any time if you're unfortunate enough, but Athens is perfectly safe to travel to.
Is Athens Safe?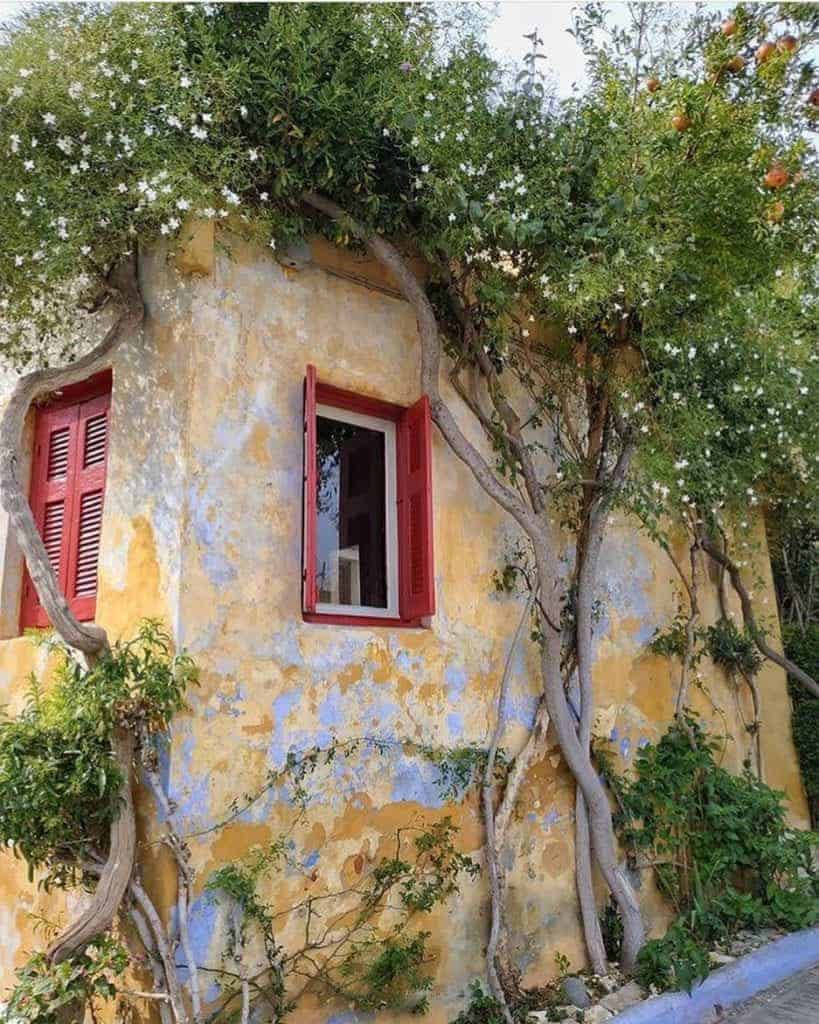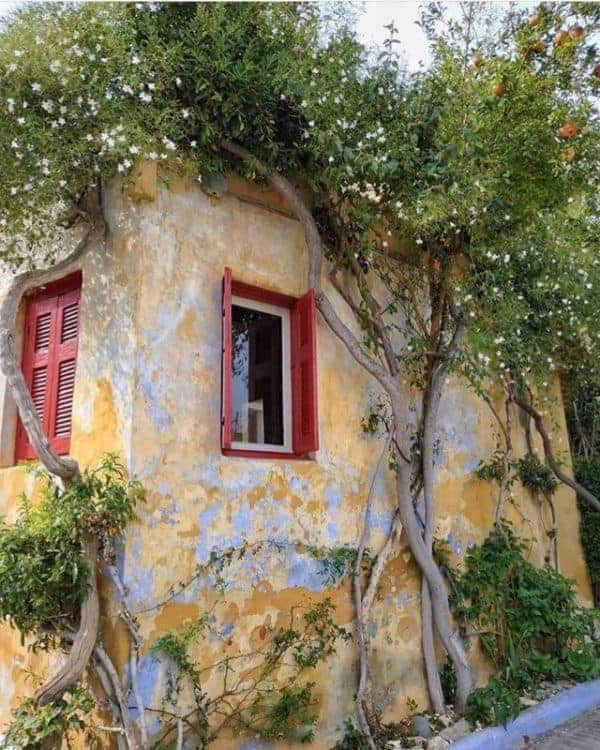 As I mentioned, Athens is safe but there are a few precautions that you should take when travelling here. Like many major cities, Athens certainly has its neighbourhoods that are best avoided. Similarly, there are often pickpockets, toots and tricksters operating near major tourist sites. The influx of refugees over recent years has not helped Athens either. Let's elaborate on all of those points.
Solo Travel in Athens
Athens is a great spot for solo travellers regardless of gender. I came here in September 2017 as a solo female traveller, fell in love and have lived here ever since. I have never once felt uncomfortable or unsafe in Athens and provided you use common sense, you shouldn't either!
Greek people are very friendly, warm and hospitable. Considering the fact that Athens is essentially the birthplace of civilisation, and that the city is home to the acropolis and some of the most impressive historical sites in the world, many travellers pass by here making it easy to meet others on your trip.
Best Areas to Stay in Athens
I've written a comprehensive guide on where to stay in Athens to help you make the best accommodation choices for your trip. If you want a local experience, I strongly recommend that you consider finding an airbnb or other rental accommodation in Athens quirky Pagrati neighbourhood, or the more upscale Kolonaki district. (Click here to get $30 off your first airbnb booking). Both of these neighbourhoods are away from the tourist crowds yet very close to the city centre.
In terms of the city centre, Psiri, Plaka, Hilton and Syntagma are all perfectly fine areas to stay. Syntagma is very central and houses many luxury and boutique hotels, though travellers should be mindful of walking back late at night.
Areas to Be Vigilant in Athens
As with many cities, there are areas in Athens that are less desirable than others. In some parts of the city, you can walk around late at night and feel perfectly comfortable. In others, you should not be there after dark. Unfortunately the latter category relates to a lot of areas in the Athens city centre and for tourists it can be difficult to establish where the lines are.
Monastiraki and Syntagma
Monastiraki and Syntagma are the beating heart of central Athens. In the daytime these areas are teeming with life. The cobbled streets are filled with shoppers, locals sipping freddo cappuccino and tourists gouging on souvlaki as they amble from one spot to another. By night, it's a little different.
Some of Athens best nightlife and bars are situated in these areas but the problem is that there are many homeless people and refugees here also. I don't mean to write refugees as a derogatory term, but the truth is that the Greek government don't have the funds or means to care for them so many are living on the streets and resorting to a life of crime. In Monastiraki square, you will find dozens of homeless people sleeping together in a line. There are also many tricksters here that will try and get your attention to show you some trick or another while their accomplice sneaks into your bag.
By no means do you need to avoid this area completely at night, just be vigilant, keep a close eye on your belongings and don't walk alone.
Exarchia
Exarchia is Athens punky, alternative neighbourhood. It has its charm but it isn't for everyone. Owing to past scuffles and clashes, the police do not go to this neighbourhood. On certain events (Like November 17 – anniversary of the Greek polytechnic rising), Exarchia can see violent riots and demonstrations.
Cool street art, heavy rock bars, vintage clothing and record stores and alternative music venues are just some of the reasons to appreciate Exarchia. I mean, this is not Gaza strip, there are not violent clashes going down here every day, but travellers should be vigilant.
Omonia
Omonia is arguably the Athenian neighbourhood with the worst reputation. A lot of cheap accommodation can be found here but I would advise you to look elsewhere. As a tourist in Athens, there really isn't an awful lot for you to see here anyway. Groups of people loiter around Omonia square in the day,and by night time even locals will not venture here. Omonia is considered a stomping ground for junkies and best avoided.
Zappeion and the National Gardens
Zappeion houses the fascinating archaeological museum and the botanical gardens here make for a lovely stroll as you venture from Syntagma square towards the panathenaic stadium. By day, this area is completely fine.
Once again, it is at nighttime you should avoid this area. I would hope you wouldn't take a shortcut through a park alone in the pitch black darkness wherever in the world you are. Unfortunately the National Gardens have become something of the chosen spot for male escorts and walking by here at night is a little uncomfortable.  
Pick-pocketing, Crime and Petty Theft in Athens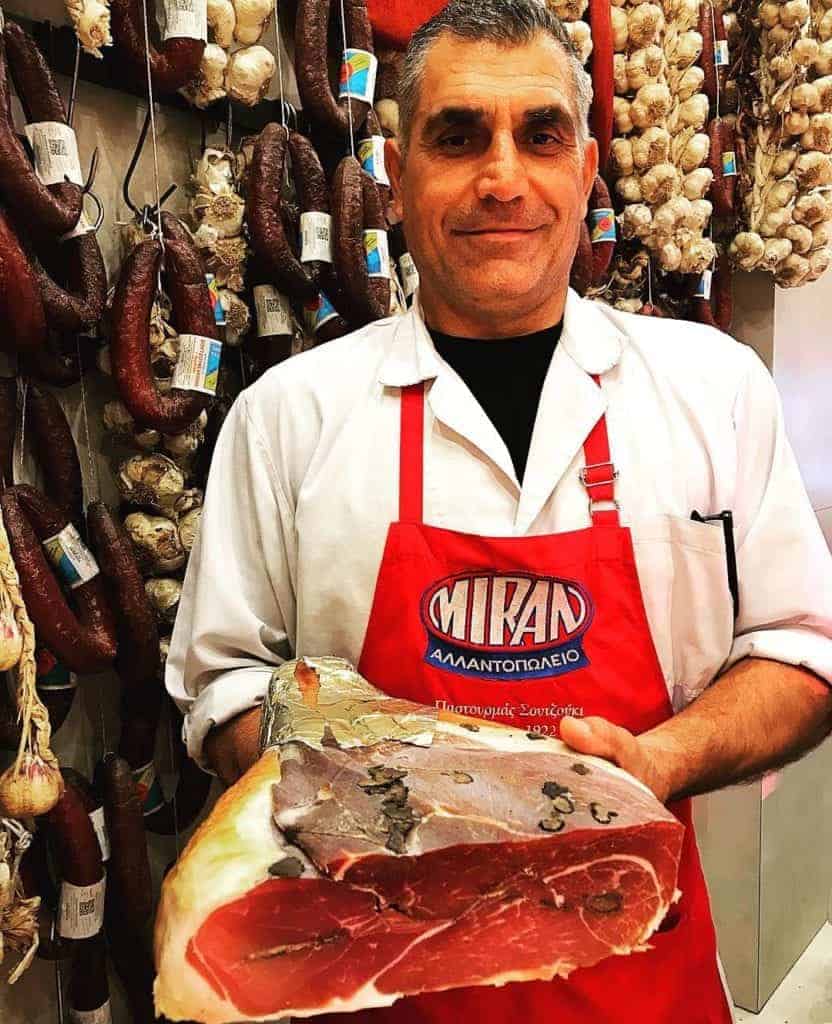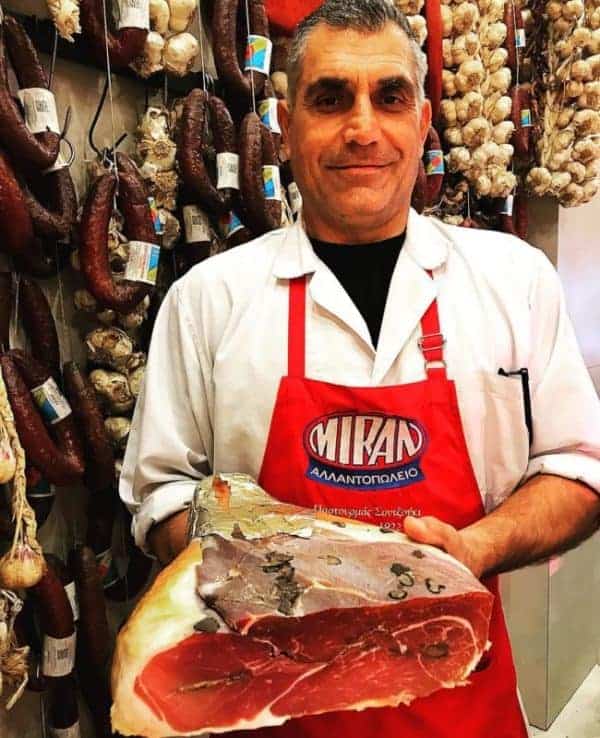 As indicated throughout this post, unfortunately pickpocketing and petty theft is on the rise in Athens. That's the case in most European city centres though. Athens is no less safe than Paris city centre, or Rome, or wherever else.
To avoid being a target, practice basic common sense: don't walk in undesirable areas late at night, keep a watchful eye on your bag and belongings, particularly in crowded areas, and keep your expensive DSLR safely out of view instead of draped around your neck.
Demonstrations in Athens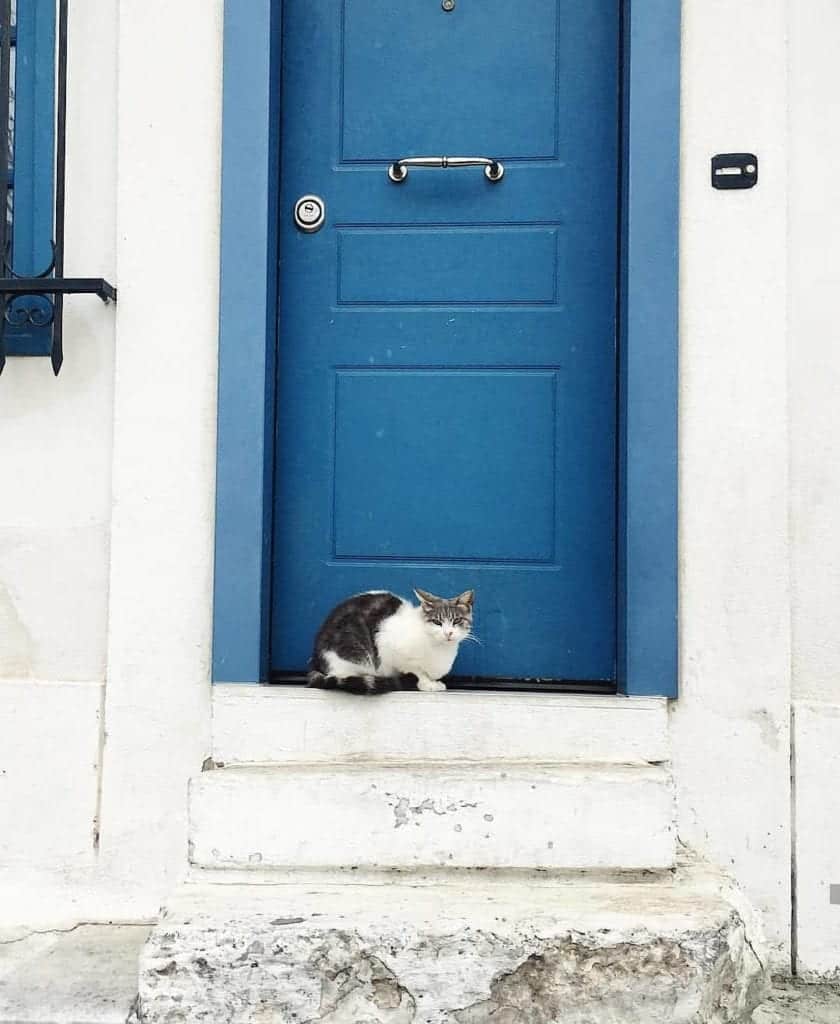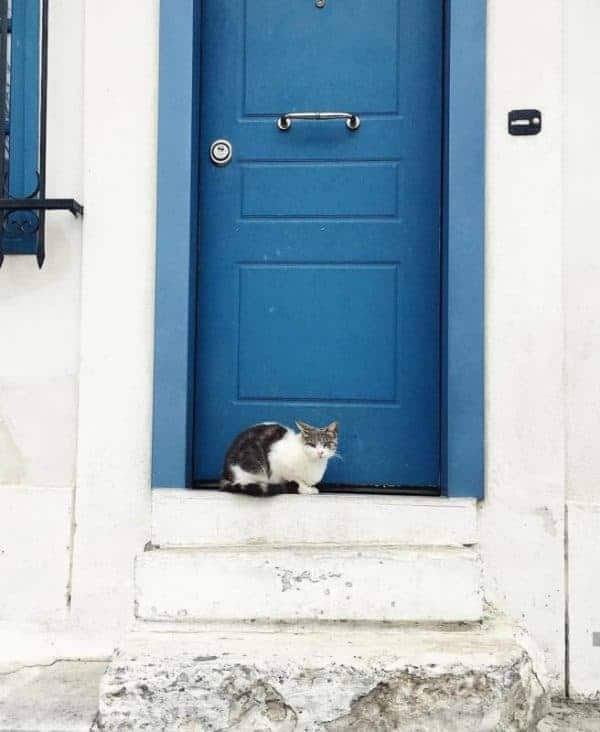 It's possible that you've seen some news coverage at some point or another about demonstrations in Athens. Let me reassure you by saying that these are not common, everyday occurrences. As of yet, I have not lost my vision to tear gas or had any violent brawls with the police. I don't mean to make light of it, obviously this happens more in Athens than in other places, but if you see a large gathering of people or hear of a protest/rally going on then just avoid it.
Tourist Scams in Athens
General Scams
Unfortunately scams and tricks directed towards tourists in Athens are quite common. Though I haven't experienced it personally (because I don't frequent these places), I've heard of people being overcharged or short-changed at touristic restaurants. If you can, avoid dining in tourist traps in Plaka or by the acropolis and always check the bill. If the waiter brings a dish that you didn't order, that's likely to magically appear on your bill also!
Taking Taxis in Athens
My biggest annoyance living in Greece has been with taxi drivers. Often they will try and take you a roundabout route to your destination and rack up a nice fat bill for you. Other times I've found that they take you to a completely different place and pretend they have misunderstood you. Check google maps and be clear on where you are going and ask them to use the meter.
Unfortunately Uber is now banned in Athens but you can download BEAT taxi app. The app calls up the local yellow taxis but the good thing about it is that it tells you the price in advance meaning no chance for opportunists to trick you.
Is Athens Safe?




Parting Tips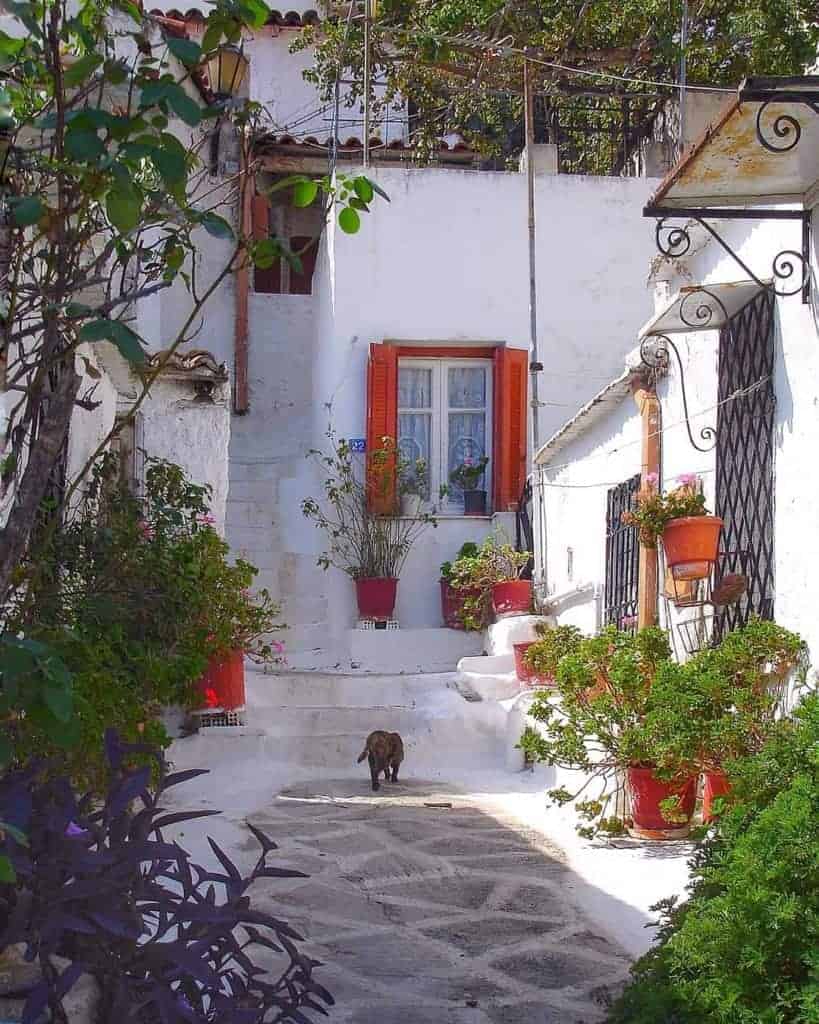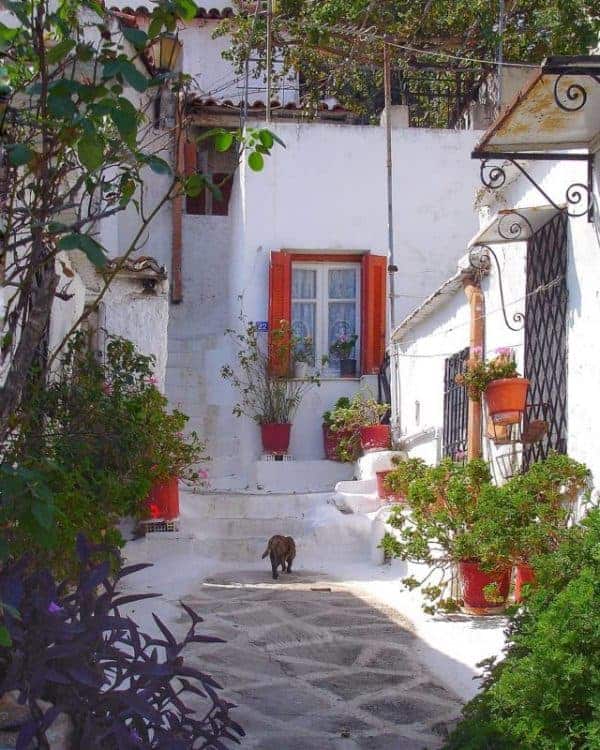 I hope that at this point you can see that the question of "Is Athens safe?" depends on a person's luck and common sense. I am sure that you will have a wonderful, feta-cheese fuelled, zorbas dancing packed time in the Greek capital.
As parting advice, here are the things to remember when travelling in Athens to stay safe:
You can wander around most of Athens carefree in the day – no tour guide required! Just be mindful as the sun sets.

Don't walk alone at night, especially not in the centre and never in places like Omonia.

Keep your expensive belongings out of view and keep an eye on your possessions, especially in crowded places.

If toots approach you close to the acropolis, next to the Roman agora or in other tourist areas to show you a magic trick or something else, give them a firm "No!" and be on your way.

Keep a business card from your hotel with you at all times incase you get lost.

Never fear to ask locals for help, Greeks are very friendly and welcoming to tourists!

Be aware of taxi scams, check the address and ask them to use the metre.
Is the question "is Athens safe?" still rolling around in your head? I live here in the Greek capital so if you have any concerns, feel free to drop me a comment below or an email!
Disclaimer: This article on "Is Athens safe?" may contain affiliate links. In other words, if you choose to buy something once you click on the links, I will receive a small amount of commission at no cost to you. This helps me keep up with managing the costs of this site. Thank you.
---