Planning a Greece itinerary? It sounds like the perfect Mediterranean escape to me!
Greece is a travel destination that offers blue skies, sunny climes and charming culture all year round.
I have lived here for three years now. I'm sure that you will fall in love with the food, the culture, and the scenery just like I have.
This article features a Greece travel itinerary to suit every taste – from those who want to simply lounge around on the pristine beaches of idyllic islands, to those that prefer more adventure and exploration.
Greece Itinerary Highlights
Visiting Athens, the birthplace of modern civilisation and seeing world-famous archaeological sites such as the acropolis.


Sampling the local Greek delicacies – from sumptuous moussaka to indulgent, chocolatey loukoumades.


Visiting mysterious cliff-top monasteries and traversing along scenic hiking trails in Meteora and Central Greece.


Lounging on the pristine sandy beaches, and wandering through the narrow streets of quaint old towns on beautiful Greek islands.
When to Travel to Greece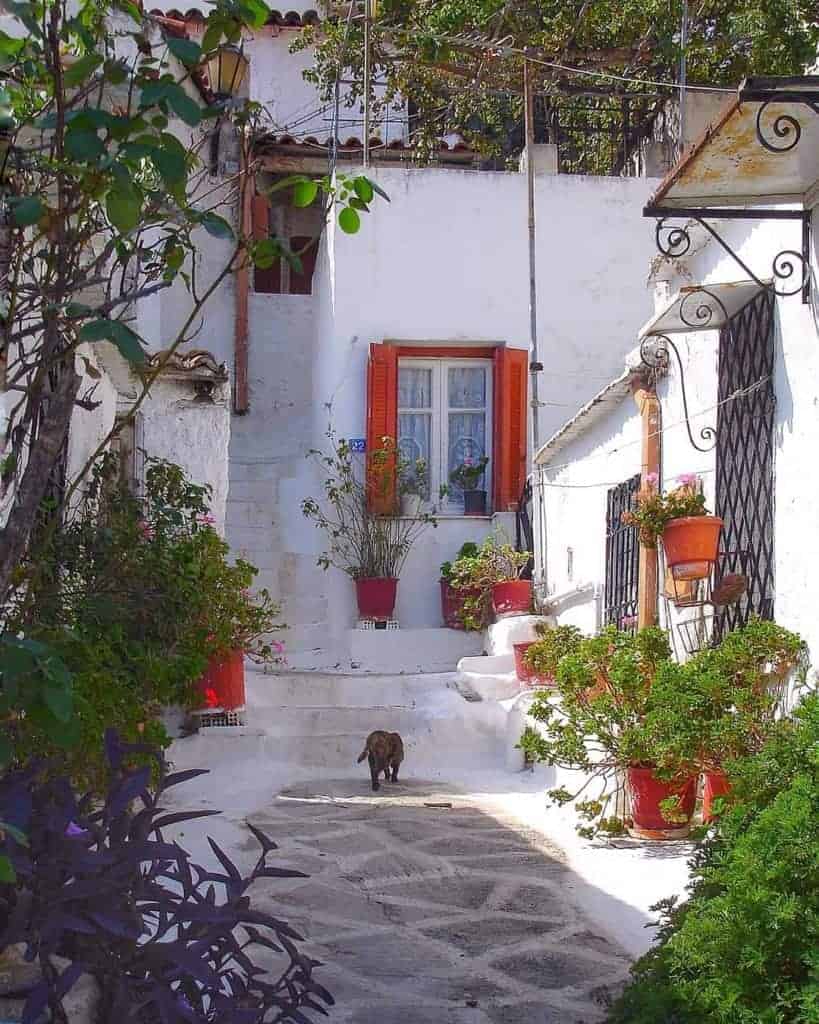 Many people associate Greece with being a summer travel destination. Actually, depending on your specific interests, Greece is a wonderful spot to spend your vacation time all year round.
Spring (March to May)
Spring and Autumn are the shoulder seasons for travelling in Greece. Temperatures are warm and pleasant – typically between 25 and 30 degrees.
Travelling at this time offers visitors the chance to enjoy the sunshine and hot weather without the crowds.
Summer (June to August)
Summer in Greece is swelteringly hot and temperatures often soar above 30 degrees celsius. This offers the perfect conditions for topping up your tan on island beaches but hiking and city exploration is a little less pleasant due to the humidity.
This is the most popular time of year to travel to Greece and so, tourist sites are more crowded and hotels and tours should be reserved in advance.
Autumn (September to November)
With conditions similar to Spring, Autumn is also a pleasant time to travel to Greece. Temperatures linger around the late twenties (degrees Celsius) and the humidity subsides.
Winter (December to February)
Winters in Greece can become very cold and snow is not unheard of in the central and northern parts of the country. The islands are essentially shut down from a tourist perspective (though of course, locals live there) and boats from the islands to the mainland run at a much more limited schedule.
If visiting Athens in winter, expect temperatures of 10 degrees and below.
Greece Travel Itinerary Budget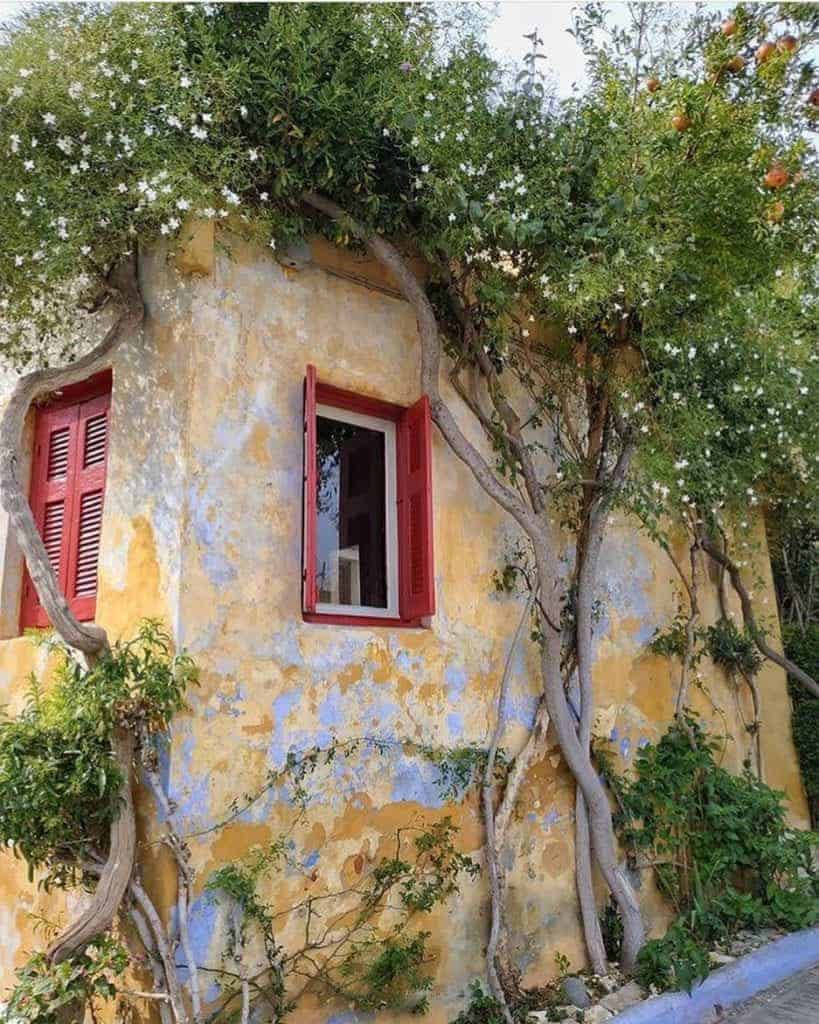 Greece is generally a very affordable country to travel in, however establishing an appropriate budget for your trip depends on the specific regions that you wish to venture to and the activities that you hope to do when you arrive.
For example, Santorini and Mykonos are quite pricey, whereas Athens and mainland Greece will not break the bank.
It is also advisable that you travel to Greece outside of the peak season (July and August) which is when prices skyrocket.
Average Costs in Greece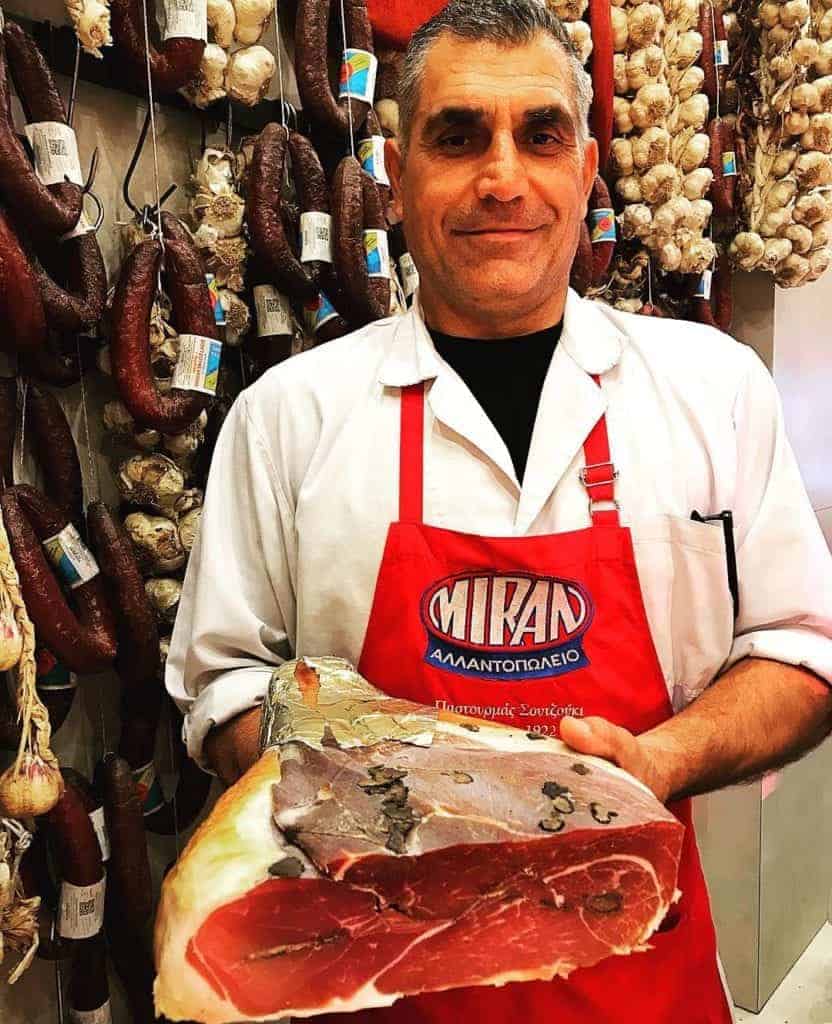 For your reference, the average costs of various different aspects of your Greece itinerary are detailed below.
Entire Airbnb apartment in Athens or Thessaloniki: $15-$20 per night

Boutique Hotels in Mainland Greece: $40 per night (Meteora, Delphi, Athens, etc)

Hotels and Airbnbs in Mykonos and Santorini: $80-$100 per night
Souvlaki, gyro or Greek fast food: $2-3

Meal at a local taverna: $5-6

Meal at a "nice" restaurant: $10-$15 per person

500ml of local beer (Alpha, Fix, Mythos): $2

A glass of house wine: $2

Acropolis entrance fee: $20 in summer, $10 in winter
As you can see, it is wholly possible to enjoy your Greece itinerary with a budget of $25 a day, possibly less.
Getting Around Greece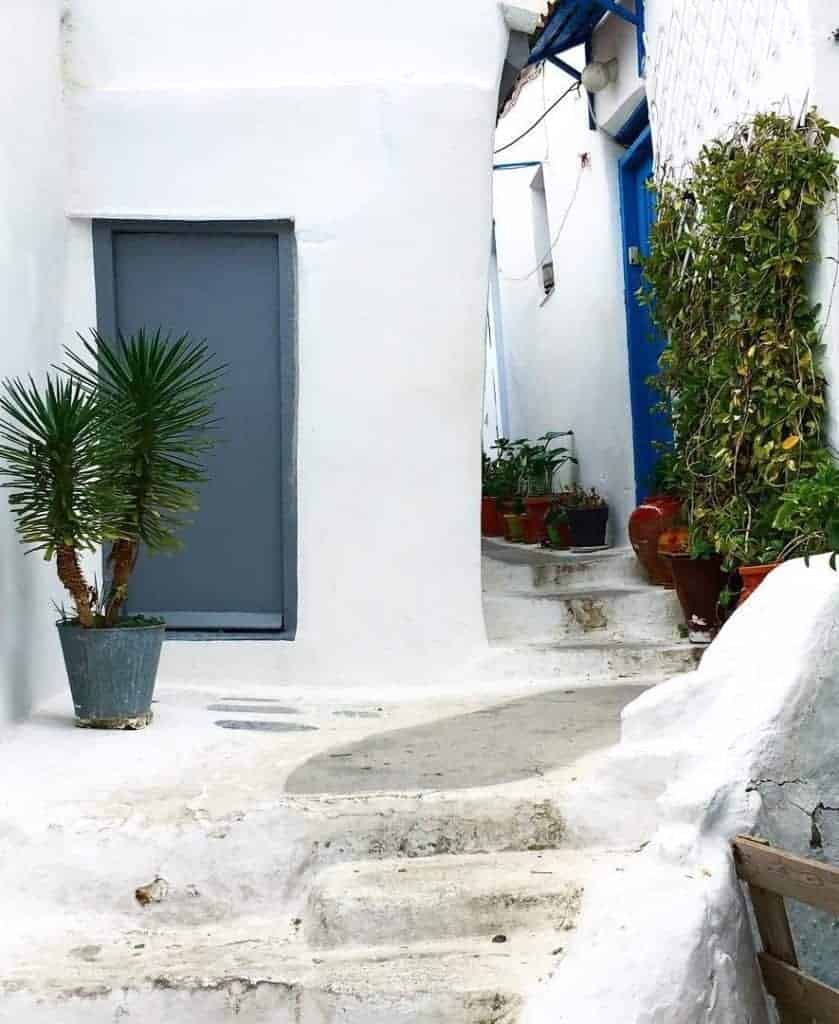 Public transport in Greece is both affordable and reliable. It is also possible to rent a car here though travellers should be warned that road conditions here are a little wilder than the average!
There are excellent rail and bus links on the mainland connecting Athens to Meteora, Patras, Thessaloniki and beyond, however domestic flights can often be purchased through Aegean air and other Greek airlines for 20-30 euros.
Greece Itineraries for Every Travel Style
Greece is a very diverse country. Your trip here is going to be substantially different if you are a history buff than if you consider yourself a beach bum.
Two different Greece itineraries have been drafted below which offer something to suit everyone.
Both proposed itineraries last 10 days, however, you have the option to chop and change as you see fit.
Greece for Culture Vultures (Athens, Meteora, Delphi, Thessaloniki)
Greek Island Hopping Itinerary (Athens, Santorini, Koufonisia, Mykonos)
10 Day Greece Itinerary:
Greece for Culture Vultures
Perfect for: Culture vultures, history buffs, city slickers
Best time to travel: Autumn and Spring
Home to some of the oldest cities in the world and considered the birthplace of civilisation, Greece has plenty to offer those with an interest in world cultures and history.
Here, amid the sun-bleached ruins and beneath the canopy of perfect blue skies, travellers can walk in the footsteps of Socrates and Aristotle as they venture to some of the most important archaeological sites in the world.
Days One to Four: Athens
Since Athens is where Greece's main international airport is situated it makes sense to start your Greece itinerary here.
Athens is arguably not one of the most beautiful cities in Europe but it certainly has its charm. Behind the gritty outer exterior, Athens boasts a plethora of quirky neighbourhoods, cute tavernas, and quirky coffee shops. You just have to know where to look.
The Greek capital is teeming with history and with its ramshackle streets dating back over 5000 years, it is one of the oldest cities in the world.
Things to Do in Athens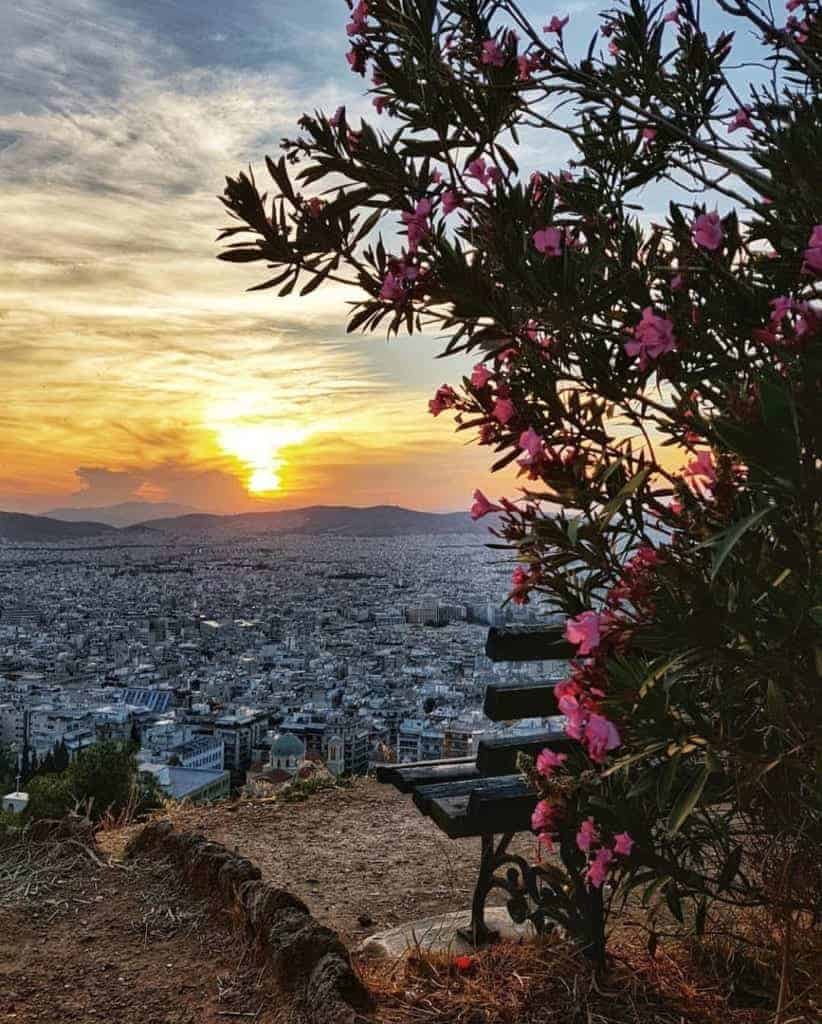 I've spent the last year and a half living here in Athens. This Athens itinerary helps you cross off all of the most important sites in the city, in addition to scratching beneath the surface and exploring some of the more "off the beaten path" areas and neighbourhoods.
While in the Greek capital, you shouldn't miss:
A Sampler of Island Life in Anafiotika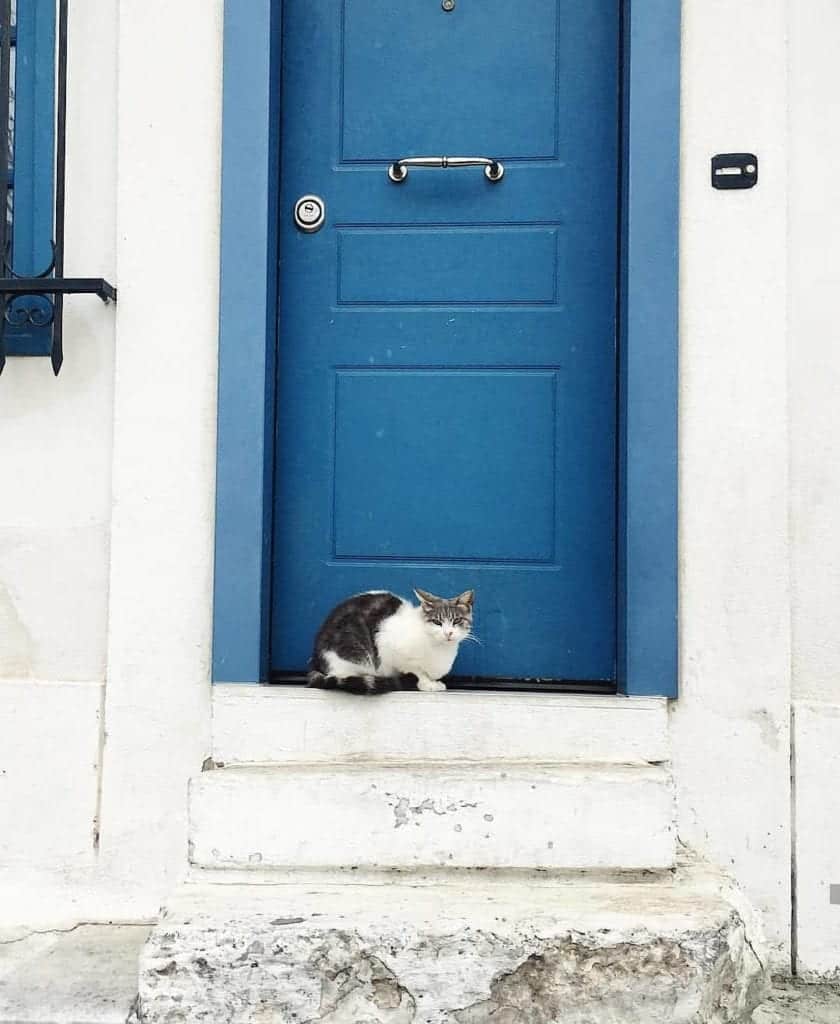 Anafiotika is one of the most charming spots in Athens. The best part? Very few people actually know about it.
Cascading down the slopes of Acropolis hill, Anafiotika is a charming little village whose houses are decorated in quintessential Greek island style – quaint whitewashed structures with blue roofs.
To get to Anafiotika, you can follow an unsuspecting path that leads upwards from Plaka. The area was created in the 18th century by residents of the Greek island Anafi who relocated to Athens and designed their houses in a style reminiscent of their island homes.
Be a Tourist at the Acropolis
Perched almost precariously atop a craggy, rocky hilltop, the acropolis is visible from virtually all corners of Athens. This is arguably the most important historical monument in both Greece and the western world.
The shimmering marble structure of the Parthenon is a magnificent remnant of the grand city of Pericles that was constructed at the site thousands of years ago.
There are also numerous other important buildings in the area that should not be missed – including the excellently preserved Herodes Atticus Roman Amphitheatre. Admission to the acropolis also includes entry to the worthwhile acropolis museum.
Do a Victory Lap at the Panathenaic Stadium
Dating way back to 566 BC, Athens Panathenaic stadium (kallimarmaro) is the world's only marble stadium in existence. It was renovated in the 18th century and became the site of the first modern Olympic games.
Today, musical and sporting events are often hosted at kallimarmaro and visitors can enter to wander around the stands or do their best Usain Bolt impression and conduct a victory lap around the grounds (people literally do this!).
The Panathenaic Stadium also features a museum of Olympic history that displays Olympic torches and memorabilia from across the globe.
Embark on a Hike up Lycabettus Hill
Standing proud in upscale Kolonaki, Lycabettus Hill is a slice of tranquility in an otherwise hectic and chaotic cosmopolitan city. Walk through the woodlands and fragrant flower gardens as you ascend the hill to the quaint little orthodox church that awaits at the top.
From up here, you have excellent views across Athens and over to the acropolis. The perfect time to visit is in the evenings as the sun begins to set and the historical monuments of Athens are illuminated with beautiful twinkling lights.
Sip Tsipouro in Charming Plaka
Picturesque Plaka is one of the oldest parts of Athens. This is the heart of the city's tourist district, sure, but Plaka is so charming that it is quickly forgiven.
The neighbourhood boasts a labyrinth-like network of winding alleyways, crumbling Greco-Roman ruins and eccentric markets and boutiques. It's hard not to fall in love with Plaka. Don't miss wandering the perimeter of the Roman agora while you're here.
While I would recommend that you don't dine out at the tourist traps that line the streets here, many of the bars and coffee shops in Plaka are quite charming and offer the chance to sip your freddo cappuccino with a view.
Venture Off the Beaten Path
While I kind of agree with the notion that a lot of central Athenian neighbourhoods like Syntagma and Monastiraki are somewhat unsightly and nothing to write home about, the same doesn't ring true for charming neighbourhoods like artsy Pagrati, swanky Kolonaki or chic Kifissia.
With three or four days in the city, you have ample time to explore the secret beauty of Athens that the locals have been keeping for themselves.
Where to Stay in Athens
The neighbourhoods of Syntagma, Koukaki and Makriyianni will put you in the heart of the action and close to the main tourist attractions and sites of interest in Athens whereas venturing a little further afield gives a better insight to local life and culture.
I've written this guide on where to stay in Athens which gives a runthrough of the best possible options.
Day Five: Delphi
The ruins of the ancient city of Delphi are a UNESCO world heritage site and a must-visit for those interested in Greek history. According to legend, Zeus sent two eagles on a quest to find the central point of the universe and they flew to Delphi, which is why this city was built here.
There are several notable sites and ruins at Delphi, including the temple of Apollo, an ancient amphitheatre and a fascinating museum displaying various artifacts recovered from the region.
Delphi is easily accessible by bus from Athens. It also places you just a short drive away from the next stop on this cultural Greece itinerary: Meteora.
Days Six and Seven: Meteora
Translating to "suspended in the air", the monasteries at Meteora are a breathtaking sight to behold. The first monks arrived here around the 14th century and crafted 24 stunning Orthodox monasteries on the edges of the craggy cliffs.
Today, only six of the original structures remain, though the scenic hiking trails that wind between the sites, and the stunning natural scenery make Meteora a highlight of any Greece itinerary.
Many beautiful hotels are located in nearby Kalabaka, most of which offer impressive views over the monasteries for sunrise and sunset.
Days Eight to Ten: Thessaloniki
Thessaloniki is a city of remarkable history, sumptuous cuisine, and incredible sea views. Regarded as being Greece's second city, the streets and promenades of Thessaloniki are teeming with life and activity.
Dating back centuries, Thessaloniki was once regarded as a major settlement of the Ottoman Empire along with Constantinople (Istanbul).
Start your Thessaloniki itinerary by stopping by the white tower – the city's most notable landmark. Enjoy a leisurely stroll alongside the seafront and when the sun sets, check out the vibrant tavernas and restaurants at the Ladadika district. For drinks, head to the upscale bars that overlook the sunken gardens of Agios Ioannis.
Thessaloniki airport offers onward flight routes to numerous destinations across Europe. Alternatively, you can find a cheap flight back to Athens with a Greek domestic airline for your return flight onwards.
Greece Itinerary 2:
Ancient Civilisations & Beautiful Islands
Perfect for: Beach bums, socialites, those looking for a relaxing break
Best time to travel: Shoulder season months (May, June and September)
With translucent cerulean waters, miles upon miles of pristine sandy white beaches, and adorable quaint white-washed buildings, the Greek islands are a paradise on earth.
It's no secret that the main reason that Greece tops the travel bucket lists of most people is because of the country's countless island oases.
This Grece itinerary takes you to all of the classic Greek island destinations – the romantic sunsets of Santorini, the glamorous beaches of Mykonos, and the secluded paradise of Koufonisia.
Days One and Two: Athens
In order to experience the best of both worlds in terms of what Greece has to offer, head first to the country's ancient capital of Athens.
Two days is enough to get a taster of the city's culture and explore the charming central neighbourhoods as outlined in this Athens itinerary written by a local. This enables you to ensure maximum sun, sea, and fun on your Greece travel itinerary. From Athens, fly or take the ferry to Santorini.
Days Three to Five: Santorini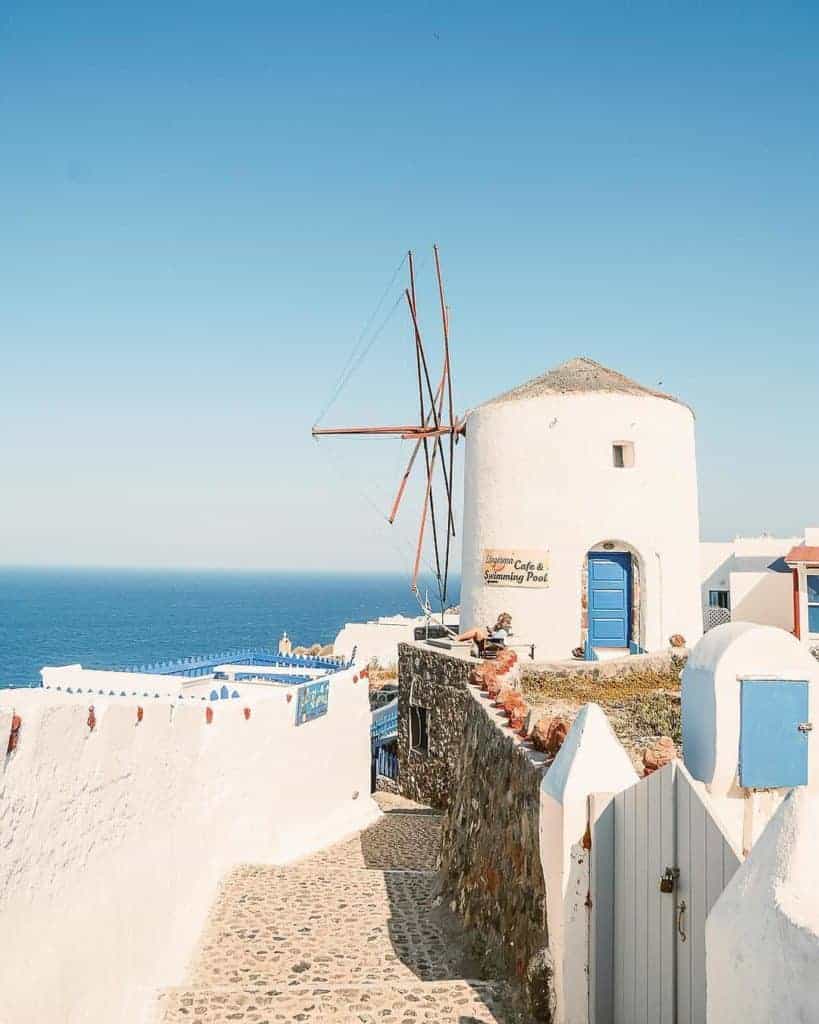 As a romantic and inspiring travel destination, Santorini's reputation precedes it. The Greek isle is instantly recognisable around the world for its iconic white Cycladic buildings that cascade down cliff faces, its multicoloured cliffs and its volcanic sand beaches.
Santorini is likely the main image that springs to mind at any mention of travelling to Greece. There may be a lot of hype around Santorini but this is for good reason. Santorini, with its dazzling sunsets and panoramas is one of the most beautiful travel destinations in the Mediterranean.
Things to do in Santorini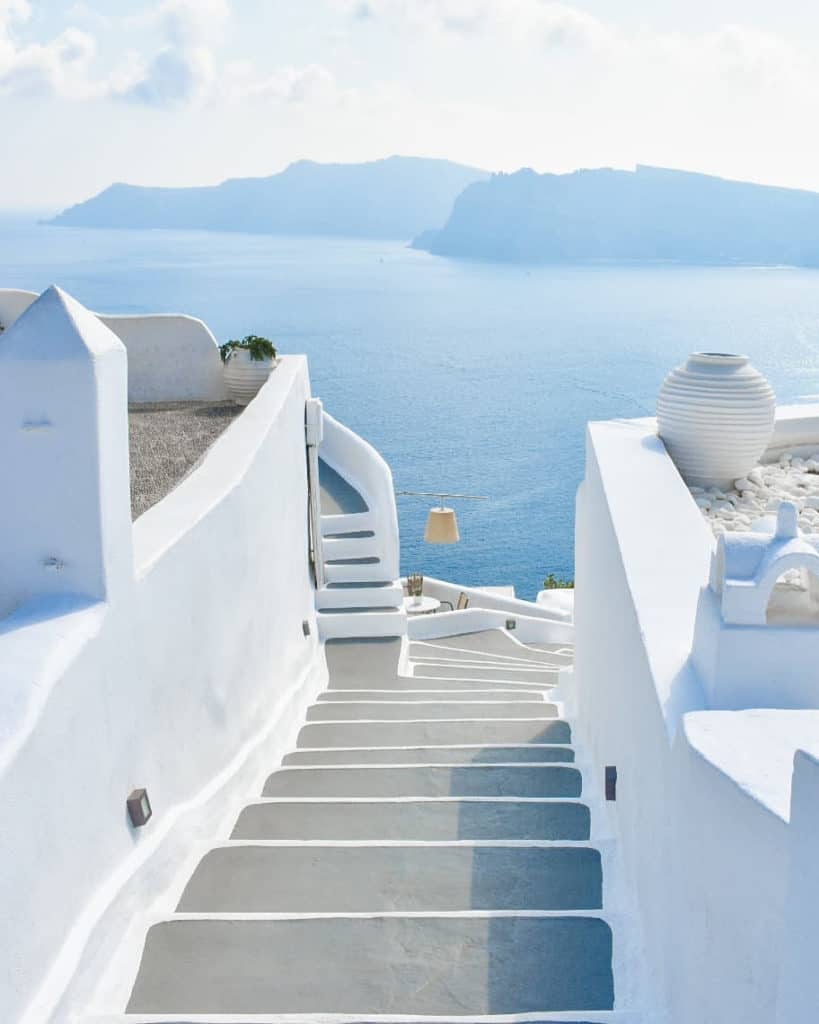 Hike from Fira to Oia
The walk from Fira to Oia is an absolute must on this Greece itinerary. The 10km volcanic hike leads you through stunning volcanic landscapes that look like something from another worldly plain.
Along the route, walk along the edges of volcanic cliffs, through the beautiful villages of Fira, Imerovigli, Oia and Firostefani. The long-distance can be broken up with stops along the way to drink locally sourced wine and take photographs as you admire the views over the caldera.
Browse the Quaint Streets of Fira
The quaint streets of Fira are filled with elegant boutique stores that showcase the creations of local designers. They are the perfect choice for treating yourself to a little retail therapy while taking in the beautiful atmosphere.
Visit the Akrotiri Ruins
The ancient city of Akrotiri dates back to 1630 BC. The bronze age settlement was destroyed by a volcanic eruption on Santorini and what remains of the site is somewhat similar to Pompeii (though Akrotiri predates it!) The ruins here are rumored to have inspired Plato's story of the lost city of Atlantis.
Enjoy an Afternoon in Ammoudi Bay
Ammoudi Bay is a great place to enjoy a relaxed afternoon. A charming port filled with red cliffs and whitewashed tavernas that serve excellent seafood dishes, Ammoudi is relatively off the beaten path as far as Santorini travel goes. Situated 300 step below Oia, the port here is for boats that depart for Thirassia.
The seafront eateries are every bit charming, but the highlight of Ammoudi is the secluded swimming spots that are tucked away from view. A weathered path leads you towards Agios Nikolaos rock – a favourite among locals for cliff jumping and swimming.
Explore the Byzantine Castle Ruins
The Byzantine castle ruins in Oia are certainly worth stopping by. Not only for the matter of exploring the ruins themselves but also for the incredible panoramas and viewpoints available out across the island and the sea from up here.
Visit the Beaches
In all honesty, Santorini is not renowned for its beaches. There are in fact many Greek islands and travel destinations with more beautiful spots than Santorini.
That said, the island does boast some unique coastal destinations. The Perissa black sand beach is a nice place to relax and grab lunch. So too is the Red Beach – awarded its name on account of the unusual red shade of the volcanic rock here.
Where to Base Yourself in Santorini
Fira and Oia are the most popular towns in Santorini. The best place to stay depends somewhat on your personal preferences. Oia is the classic town that you see in most photographs and postcards of Santorini.
Arguably this is the most picturesque spot and is home to the most famous sunset in the world. Fira is the main town of Santorini and is filled with plentiful bars, restaurants and entertainment options though the sunset here doesn't quite compare.
Days Six and Seven: Koufonisia
The appeal of Santorini and Mykonos is indisputable, however, so too is the draw of venturing off the beaten track to quiet Cycladic islands that escape the eyes of most tourists. The small island of Koufonisia is one such place and is a perfect spot to escape the crowds.
The island is less than 4km in length yet the paradisiacal beaches, inspiring landscapes and chic hangouts here have won Koufonisia the title of being the "Mykonos of the Mini Cyclades". Koufonisia has been attracting trendy Greek locals for several decades yet remains relatively undiscovered on a more global scale.
Don't expect beaches lined with taverns, bars, and nightlife here. Koufonisia is the place to escape from all of the buzz of modern life and enjoy coastlines that are relatively quiet and secluded, particularly if travelling during the shoulder season months of May, June and September.
Soak in the ambiance of the white sand Pori beach, and enjoy the home-cooked Greek dishes that are lovingly prepared in local tavernas that offer views out across to the nearby uninhabited islands.
Days Eight to Ten: Mykonos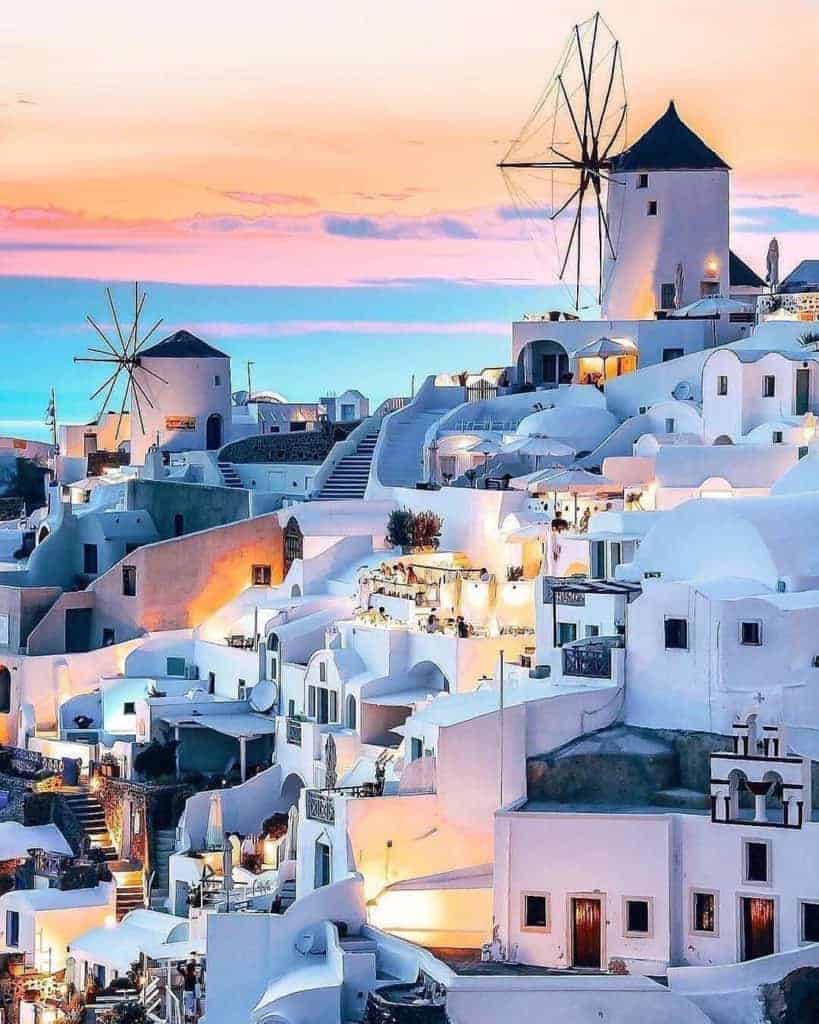 The Greek island of Mykonos is synonymous with glitz, glamour, and the idea of living the good life. You could envisage Mykonos as having the elegance of the south of France, with the same party-hard spirit as Ibiza.
That said, you don't have to be a night owl to appreciate the appeal of the island. With some of the most beautiful scenery in the Cyclades, Mykonos caters to everyone. Some of the best activities to enjoy on the glamorous isle of Mykonos are listed below.
Things to Do in Mykonos
Head to Chora to Check Out the Windmills
The windmills at Chora are perhaps the most recognised landmark of Mykonos – a little like their version of the acropolis if you will. The Chora windmills were used for centuries to refine grain, using the high winds that blow across the island.
Though there were originally dozens of windmills, now only seven remain. Some of these have been renovated into quirky residential homes. Kato Myloi are the most famous windmills in Chora. They are situated atop a hill that offers incredible views over the sea. The hill is well worth the walk, and this spot is one of the best places on the island to watch the sunset.
Enjoy Dinner and Cocktail Hour at Little Venice
Little Venice is an area of Mykonos where houses are built right on the edge of the sea, with gentle waves lapping up against them. Painted in the traditional Greek blue and white shades, the houses have been renovated into chic upscale cocktail bars and eateries.
Little Venice is one of the best places to enjoy gourmet food with a view during your Greece itinerary.
Visit Delos, Birthplace of Apollo and Artemis
History buffs visiting Mykonos during their Greece travel itinerary will thoroughly enjoy a day trip to Delos. This small UNESCO protected island is considered as being one of the most important archaeological sites in all of Greece!
Though now uninhabited, Delos houses the crumbling ancient ruins of old civilizations, along with many well-preserved mosaics. According to Greek mythology, Delos was the birthplace of Apollo and Artemis. Boats depart daily from Mykonos to Delos.
Stroll Around Mykonos Town Centre and the Old Port
Mykonos' town centre is comprised of an intricate network of labyrinth style narrow alleyways and quaint cobbled streets. Enjoy getting lost among the colourful buildings, and browsing through the various boutique and bougie stores that are scattered around the town centre. For dinner and drinks, head to Matogianni – the place to be in Mykonos.
Trendy town centre aside, the old port also brings in its share of charm. Filled with beautiful churches and cute coffee shops where locals sip freddo cappuccino, it's a lovely place to walk, take photos and people watch – especially as the sun sets behind the fishing boats.
Go Organic Wine Tasting and Sample Greek Agro Products
Mykonos is home to dozens of vineyards that offer tours and tastings to visitors. Sample exquisite organic local wines along with fresh, homemade Greek delicacies such as kopanisti and ladotyri cheeses, charcuterie boards filled with local hams, cold cuts and of course, fresh Greek salads.
Possible Extensions for Your Greece Travel Itinerary
I've tried to create these Greece itineraries with the idea of fitting as much as possible into your vacation time off work without having to hurry from A to B.
Honestly, there are so many stunning places here in Greece that it is hard to just shortlist a few. However, if you have a little longer to spend in this Mediterranean paradise, additional destinations that you could consider are detailed below.
Arachova
If you are travelling to Greece during the winter, Arachova is a worthy destination to add to your cultural Greece itinerary. The small mountain village is a popular romantic getaway for Greeks during the Christmas period.
Arachova is famed for its reputation as a ski resort, however it also boasts fascinating archaeological sites, beautiful nature, and the chance to have a more "local" travel experience. It doesn't get any cosier than snuggling up by the fire in a log cabin in the Greek mountains does it?
Nafplio
Nafplio is the former capital of Greece and has to be one of the most underrated travel destinations across the entire country. Accessible as a day trip from Athens, Nafplio's charming old town filled with cocktail bars and charming tavernas easily captures the hearts of those who visit.
Crete
The island of Crete is filled with enough scenery, history, and culture to warrant an entire two-week itinerary all of its own. On a limited schedule though, 3-4 days in Heraklion is well worth incorporating into your Greece travel itinerary.
Heraklion's charismatic harbour boasts plenty of charming guesthouses overlooking the Mediterranean. Using Heraklion as a base, it's possible to access some of Crete's most important sites within a few days – including the fort at Knossos and the picturesque town of Agios Nikolaos
The Saronic Gulf Islands
The islands of the Saronic Gulf may well be among the most underrated travel destinations in Greece. Reachable within just a few hours of sailing from Athens' Piraeus port, these islands boast beautiful secluded beaches and coves, and quaint fishing villages void of tourists.
Explore the quaint port and narrow shopping streets of Hydra – an adorable island where cars do not exist and people get around by horses and donkeys. Alternatively, revel in the rugged natural beauty of Spetses.
Lefkada
With dramatic cliffs, translucent azure waters and endearing traditional villages, Lefkada is one of the most underrated island destinations in Greece.
Situated on the western coast of the country, the large island is connected to mainland Greece by several bridges, making it an extremely convenient travel destination for those who want to relax along the coast as part of a wider Greek adventure.
Those hoping for a little R&R during their travels can enjoy sinking their toes into the sands of Lefkada's beautiful beaches. Porto Katsiki, Milos, Kathisma, Agiofili, and Egremni are but a few that are beloved among locals and well worth adding to your Lefkada itinerary.
Lefkada also makes a good jumping-off point for taking boats out to the islands of Itaka or Kefalonia for a day.
Have any questions about these Greece itineraries? I live in Athens and will be happy to answer any questions that you may have about planning your trip to Greece. Feel free to reach out by email or drop me a comment below. Safe travels! Geia sou! Melissa
Disclaimer: This Greece itineraries article contains affiliate links. In other words, if you choose to make a purchase through some of the sites linked here, I will earn a small amount of commission at no additional cost to you.
---