The Crete to Santorini ferry is a popular route that is serviced by several, frequent ferry services during the summer months. Crete, Santorini, and Mykonos are three of the most popular island getaway destinations in Greece.
So, it only makes sense that getting between them is relatively easy. Taking the ferry is generally the easiest and most convenient way to get from Crete to Santorini (and vice versa) independently.
However, there are also other options available. You can also choose to fly or take an organised tour. The most convenient choice depends a lot on you, your travel preferences, schedule, and budget.
Crete to Santorini Ferry Information
Ferries from Crete to Santorini depart frequently, particularly in July and August. Services leave four times a day from Rethymno and Heraklion.
There are currently no services from Chania and Agios Nikolaos ports, although these have operated in the past. If you are basing yourself in Chania or Agios Nikolaos, you need to travel to Rethymno or Heraklion to board a boat.
The precise Crete to Santorini ferry schedule changes depending on the season and can often change with little or no prior notice. Check Ferryscanner ahead of your trip to view the latest ferry timetables, prices, and routes.
Crete to Santorini ferry services operate all year round. However, during winter in Greece, there are far fewer services and sometimes, there is no direct boat, meaning you have to transfer elsewhere.
Taking the ferry from Crete to Santorini is arguably the best option if you are island hopping in Greece and will be spending several days in Santorini. If you want to visit Santorini briefly while in Crete, it is better to take a tour.
Purchasing Crete to Santorini Ferry Tickets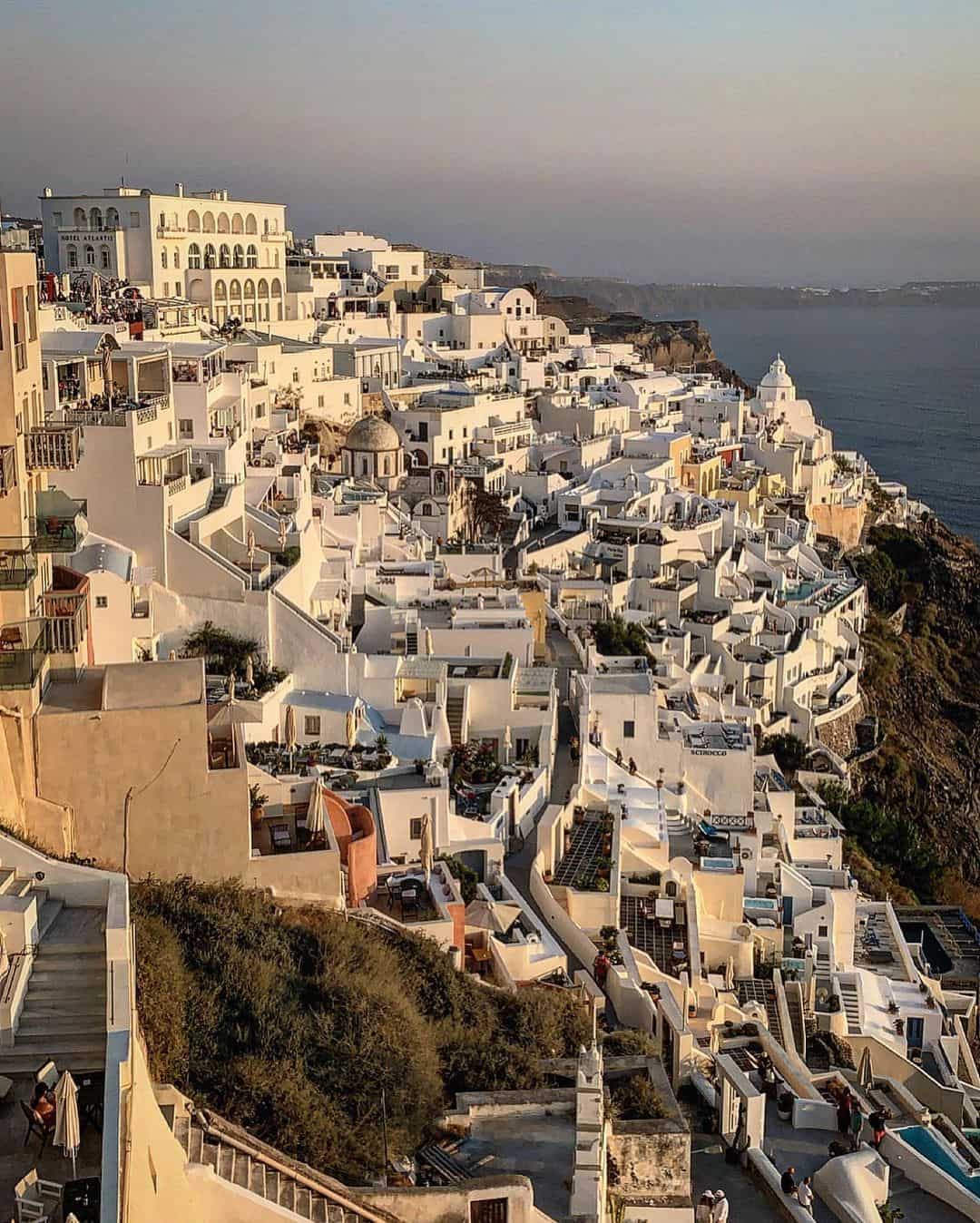 It is advisable to purchase your Crete to Santorini ferry tickets online in advance, particularly if you are travelling during the summer months. It is not unheard of for tickets to sell out for certain services and early morning ferries.
Not to mention, opting to purchase your ticket online saves you the stress and hassle of queuing at a crowded port in the height of summer. Use Ferryscanner to check the latest prices, schedules, and routes.
Taking the Crete to Santorini Ferry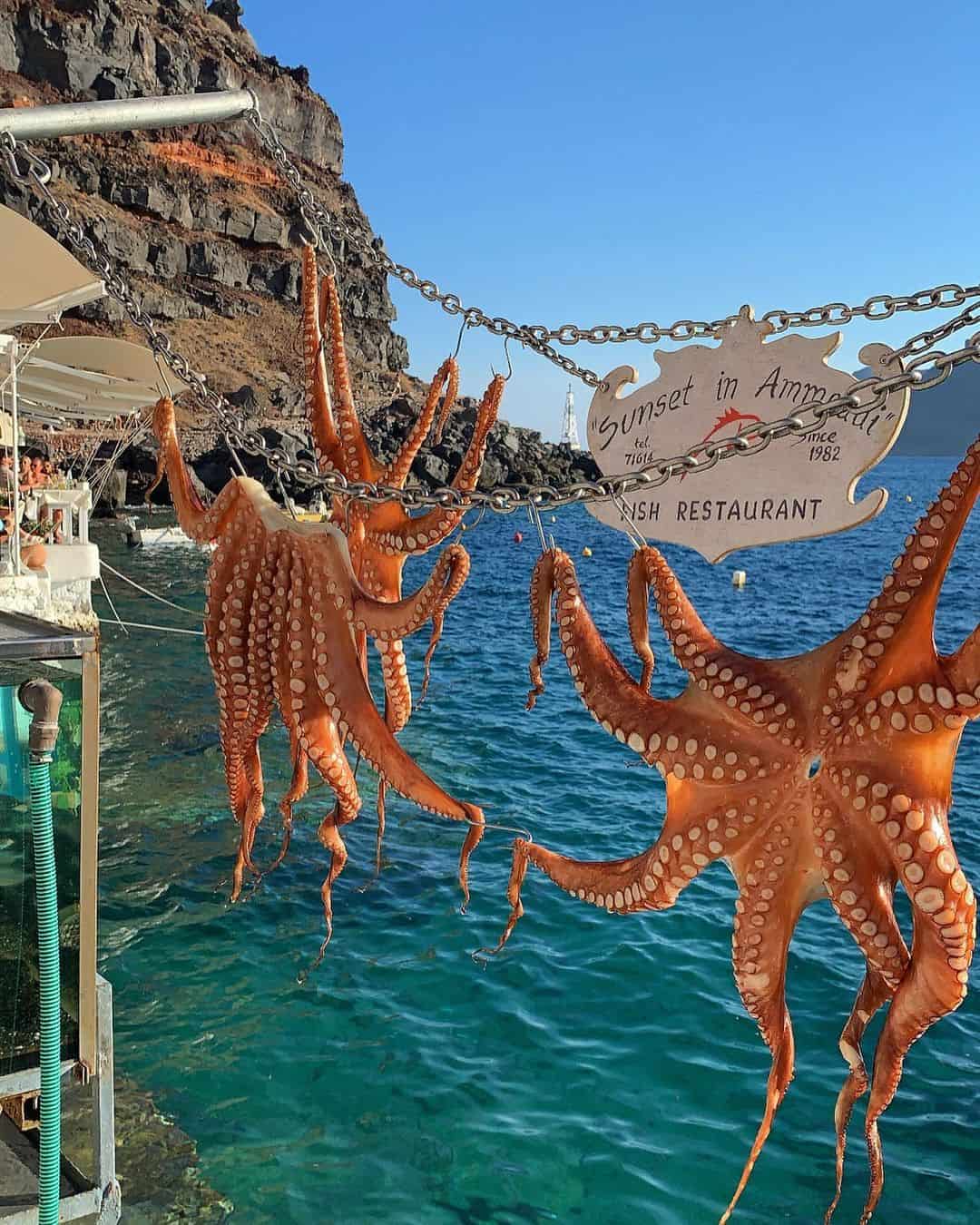 Different boats service the Crete to Santorini ferry route. The quickest option is to take the high-speed catamaran (Champion Jet 2).
This takes approximately 2 hours and a one-way ticket costs around €80. The slow ferry takes approximately 3.5 hours and tickets are approximately €40.

Both services boast onboard cafes that serve an array of Greek coffees, snacks, and meals. Ferries generally depart early in the morning before returning to Crete in the early evening.
Arriving at Santorini Port
There are two ports on Santorini island: Skala and Athinios. Athinios is also known as "New Port" or "Thira Port" and is the port that all passenger ferries pull into – including the Crete to Santorini ferry.
Skala port is only used by private boats and a few cruise ships. Athinios Port is small and typically gets unbearably crowded in the summer season.
To get from Santorini port to Fira, Oia, or your hotel on the island, your best option is to organise a transfer car or a cab in advance. There are a few buses but they run on a very limited schedule and usually become full.
Similarly, as everyone piles off the boat to the taxi rank, taxis are snapped up immediately and you can be waiting a while. Booking a private transfer ensures someone is waiting for you on arrival and will guarantee a swift transfer to your accommodation.

The one KTEL bus that operates from Athinios port runs only to Fira. So, If you are staying in Oia, or in other areas across the island, you need to transfer to another bus at Fira central station.
Crete to Santorini Tours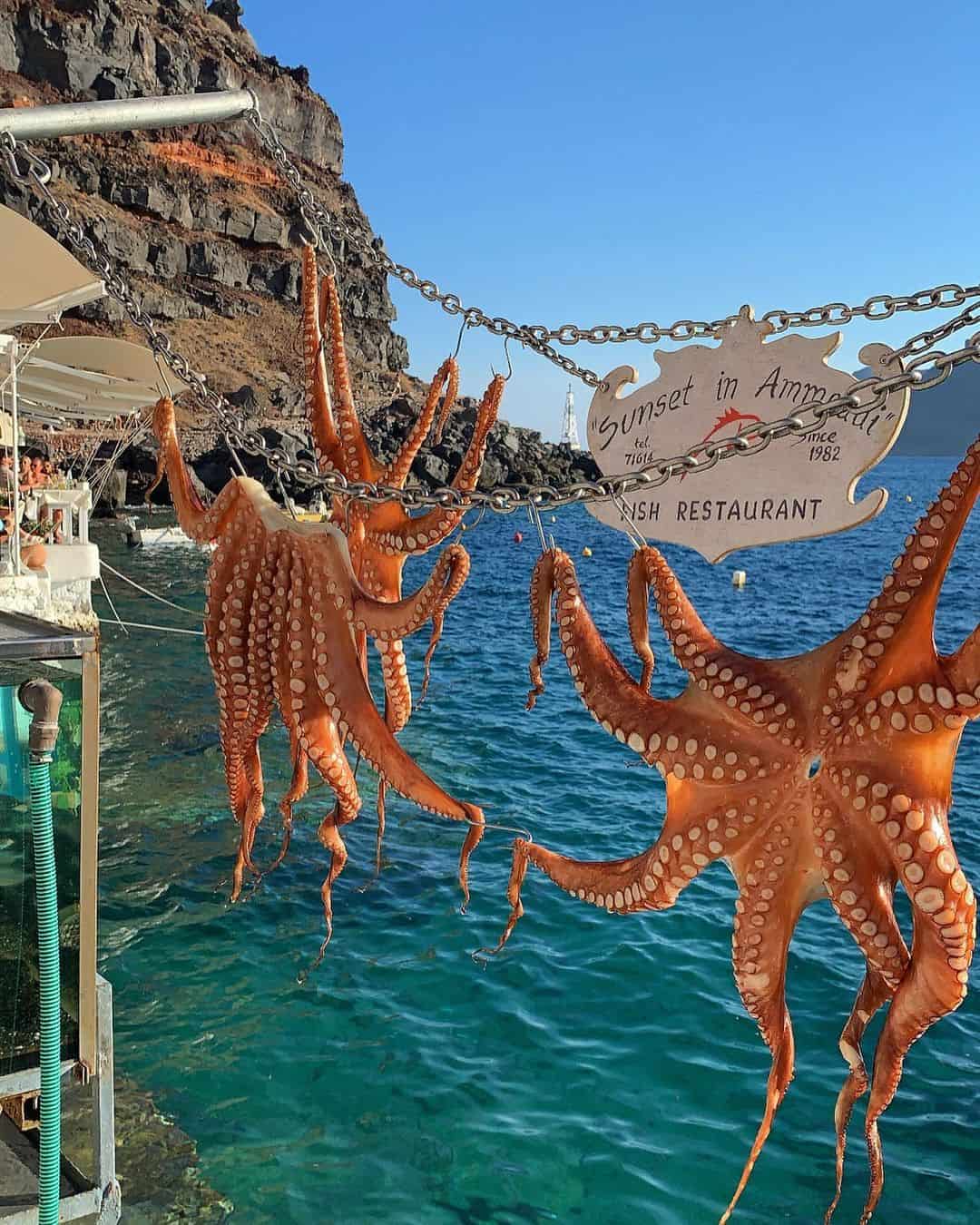 Opting to take a Crete to Santorini tour like this one is the best choice if you are short on time. For instance, if you are basing yourself in Crete and you have only one day to dedicate to Santorini, it is better to visit on a tour.
Trying to organise this day trip independently is a logistical nightmare in terms of coordinating and researching ferries. Tours take a lot of stress out of planning your trip and include pickup from your hotel.
The tours usually include a pleasant sailing adventure along the coast of Santorini. So, you can admire Fira and Oia from unique viewpoints and get wonderful photos in the process.
Once you arrive in Santorini, you have free time to explore as you like. Opt to hike, sample sumptuous Greek food in a local taverna, or get lost among the narrow streets of Fira. At the designated time, you will meet your guide ready to start the return journey back to Crete.
Crete to Santorini Flights
There are no direct flights from Crete to Santorini. Sure you can fly.
However, doing so means having to change flights in Athens. So that is both illogical and a massive waste of time and carbon.

If you did decide to do this, the journey, including flight transfers, would take around 2 hours and 20 minutes. As such, the best option remains to be taking the ferry from Crete to Santorini if you will be spending a few days on each island. Otherwise, take an organised tour.
---