If you are planning how to get from Chania to Heraklion in Crete, there are a couple of options available to you. Of course, the best way to make the journey would be to do so by car.
However, if you cannot drive or prefer not to, you can also make the journey by bus. The various options for getting from Chania to Heraklion and their prices are discussed below.
How to Get from Chania to Heraklion in Crete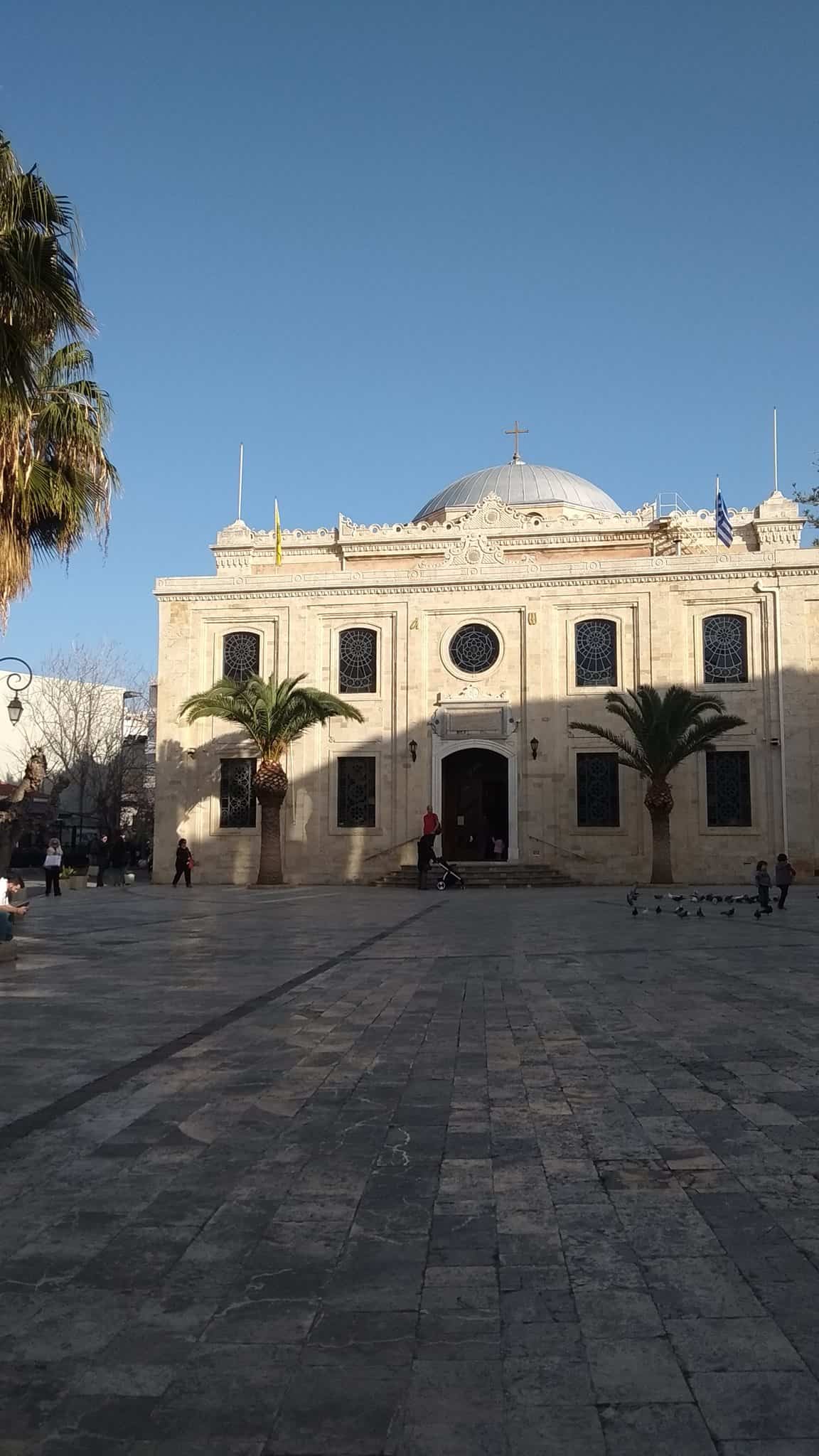 It is important to note that Chania and Heraklion are essentially at opposite ends of the island to each other. They, together with Rethymno, are among the most popular travel destinations in Crete.
Each city is distinctly different and has its own unique charm and appeal. If this is your first time visiting Crete and you are hoping to get around by public transport, you may want to consider basing yourself in one part of the island or another.

For instance, plan an east Crete itinerary, or a west Crete itinerary. This saves stress, hassle and transit time in getting from one part of the island to another. Crete is the largest island in Greece and has an area of 3,219 square miles.
So, it isn't a quaint Greek island that is easy to get around. It is a far cry from places like Paxos or Skiathos that you can explore predominantly on foot.
Rent a car
By and large, the easiest way to get from Chania to Heraklion in Crete is to do so by car. Renting a car in Greece is not as intimidating as it may sound.
Opting to do so allows you a lot more freedom and flexibility than you have when you depend on public transport. You have the opportunity to stop off at quaint Cretan villages, secluded beaches, and country tavernas on your route, etc.
Roads in Crete, and Greece generally are well-built. Greeks have a reputation for driving a little fast and not paying too much attention to road rules. If you are aware of your surroundings and mindful of your own driving, you will be fine.
Crete is an extremely popular travel destination so it should come as no surprise that there is an abundance of rental places in both Chania and Heraklion. Sixt, Enterprise Rent-a-Car, Global, and other reputable car rental companies have branches in these cities.

It is also possible to collect your car from the airport on arrival in Crete. It is advisable to book your rental in advance. 
This is particularly true if you are travelling during the busy summer months of July and August. Rental prices vary from company to company, season to season.

However, they generally start from around €40 a day. Greeks drive on the right-hand side of the road like most of Europe and most rental vehicles here are manual.

If you prefer to drive an automatic, you may find that options are limited and again, you should book in advance of your arrival. If you are not an EU citizen, you must possess an International Driving Permit to drive in Greece.     
There is a distance of 142km between Chania and Heraklion. This journey will take you just over two hours.
Take the bus
Public transport in Greece is generally pretty good and this applies to the island of Crete. There is no rail network on the island so intercity travel needs to be done by bus.

KTEL is the national bus network in Greece. However, confusingly, there is not one main website for all buses. Instead, there are different regional collectives.

So for instance, Heraklion area buses are operated by KTEL Heralio, and Chania/Rethymno buses are organised by KTEL Dromologia. It is not entirely logical but, welcome to Greece!
The journey from Chania to Heraklion takes around 2 hours and 40 minutes by bus. Buses here are usually reliable and have both air conditioning and wifi on board.

That being said, delays are possible depending on traffic. You should aim to arrive at the bus station at least 30 minutes before your departure time.

Tickets can be purchased online in advance or in person at the bus station ticket offices. A one-way ticket from Chania to Heraklion and vice versa costs €13.80. 
Chania bus station is located at Partheviou Kelaidi 24. Meanwhile, Heraklion bus station is situated at Ikarou 9.
Organise a cab or private transfer
You may prefer to organise a cab or private transfer to get from Chania to Heraklion in Crete. This is the priciest option.
However, if there are several of you, the cost is not too bad. A one-way taxi from Chania to Heraklion and vice versa is approximately €150.

You should try and pre-arrange a taxi in advance or have your hotel organise it for you. Try not to hail taxis on the street if you can. Unfortunately, this leaves you open to scams and excessive fares. 
Private transfers in Crete cost similar prices to taxis, usually in the realm of €160-€180. Numerous reputable companies offer these, including Get Your Guide.
Can you fly from Chania to Heraklion?
There are no direct flights from Chania to Heraklion. The distance between the two cities is not great enough to constitute flying.

You can find flight routes online. However, they involve flying back and forth to Athens. This is both a waste of time and carbon.  
Chania & Heraklion Highlights
Chania and Heraklion are two very different cities. Both are charming in their own right and equally very deserved of your time.
Heraklion, Crete
Heraklion (Irákleio in Greek) is the largest city in Crete and the island capital. It acts as a great base for exploring the nearby fortress at Knossos: a Minoan palace that according to Greek mythology, was the home of the labyrinth and the minotaur.

Heraklion is a great blend of old meets new. The modern city has grown around traditional architecture and the remnants of a scattering of crumbling ruins.

You will find a thriving cafe and restaurant scene here. Whichever season you choose to travel in, you will find simple joy in sitting in one of Heraklion's many plateias (squares) with a Greek coffee and people watching. 
The Archaeological Museum of Heraklion (Chatzidaki 1) is a must-visit. It is widely regarded as being one of the most important museums in Greece and is known for its extensive collection of Minoan art and artefacts.

Heraklion, generally, is not a pretty city. Although compared to Athens it's a beauty! One of the most picturesque areas is the old town and harbour. 
Be sure to visit the 16th-century Venetian Fort of Koules. The fortress is interesting in itself, and from this point, you have great views/photo opportunities of the city skyline. 
Heraklion Tours
If you are in Heraklion for a limited amount of time, you may want to make the most out of your visit by seeing the city on a guided tour. A number of reputable options are detailed below for your consideration.
Chania, Crete
Chania is one of the most beautiful cities in Crete and arguably, all of Greece. Different civilisations have ruled Crete over the centuries and nowhere is that more evident than in Chania.

Here, grand Venetian buildings sit beside quaint, pastel coloured Ottoman houses. Many of the latter have been converted into eclectic coffee bars, traditional tavernas, and chic cocktail bars. All of this adds to the overall quirky feeling of the city.
Chania's Venetian quarter is particularly special and worthy of a few hours of exploration. Take the time to get lost among its labyrinth-like network of winding narrow streets and passageways.
Chania Tours
---