Summer in Greece is the most popular time to travel. Spending the months of July and August lazing on white-sand beaches and swimming in translucent, turquoise waters is a dream for many.
Spending summer in Greece conjures up images of island-hopping adventures and sunkissed bronze skin. Not to mention, indulging in sumptuous local food and meze plates in cute little restaurants with blue and white tables by the sea.
But is this really the best time to visit Greece? Honestly, it depends.
Summer in Greece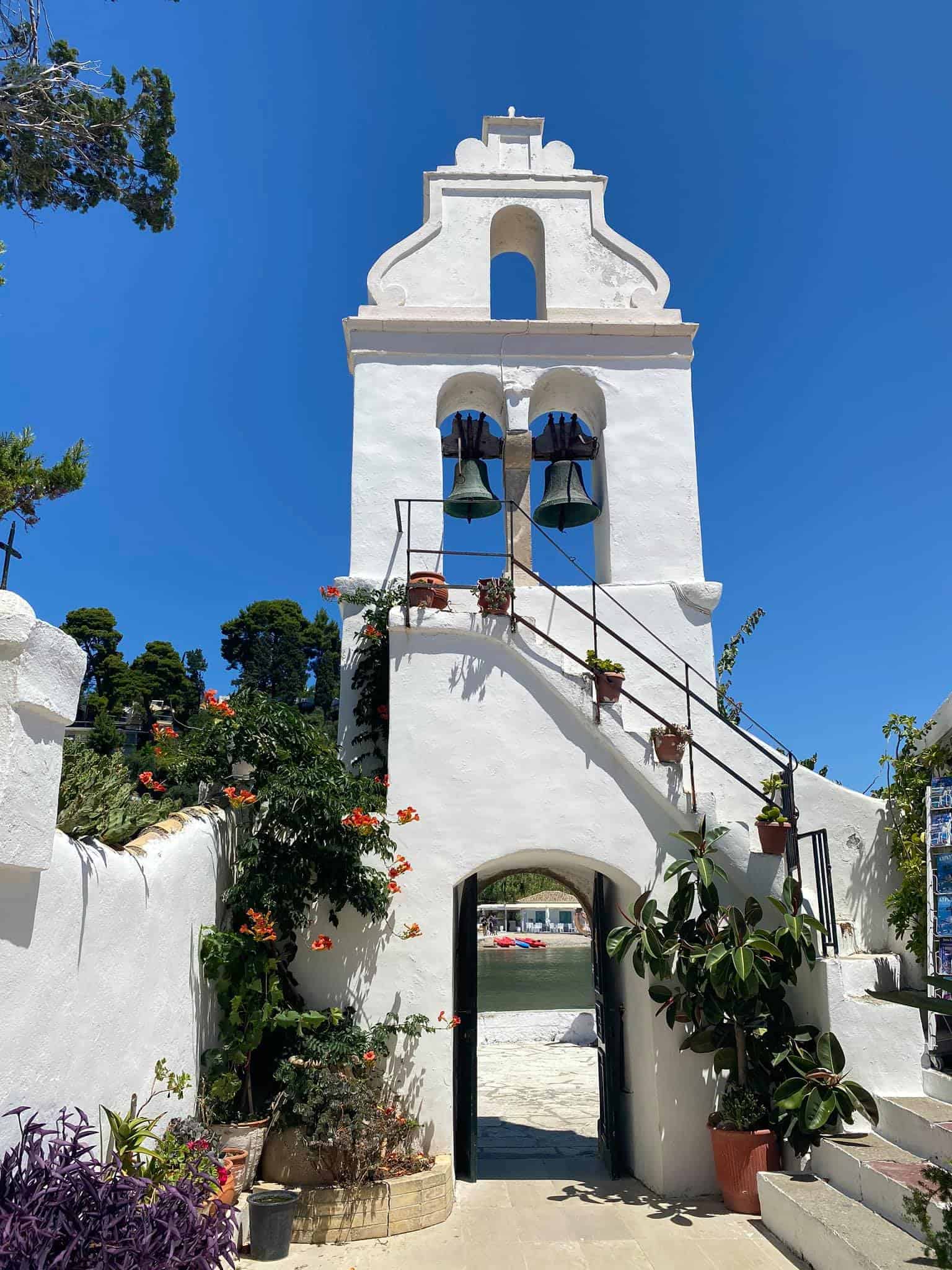 Being a Mediterranean country in Southern Europe, Greece, on the whole, is much milder than most European destinations. Naturally, the summer months of July and August are among the hottest of the year.
Summers here have always been hot. But the last few years have seen temperatures reach record highs – an unfortunate result of global warming.
It is not uncommon to see temperatures soar well above 40 degrees Celsius in the summer months. At a minimum, you're looking at around 30-35 degrees Celsius on the islands.
On an exceptionally hot day? Think upwards of 42 degrees plus.
Sure, you may want to experience blue skies, warm seas, and conditions that are better than those in your home country. But keep in mind that both Spring and Autumn in Greece are also warm, and perfect for swimming and visiting beaches.
So, think carefully about what you want to do, and the kind of temperatures you can handle while planning your trip to Greece. There is arguably no such thing as a bad time to visit Greece. Every season brings something a little different.
Important Things to Know About Summer in Greece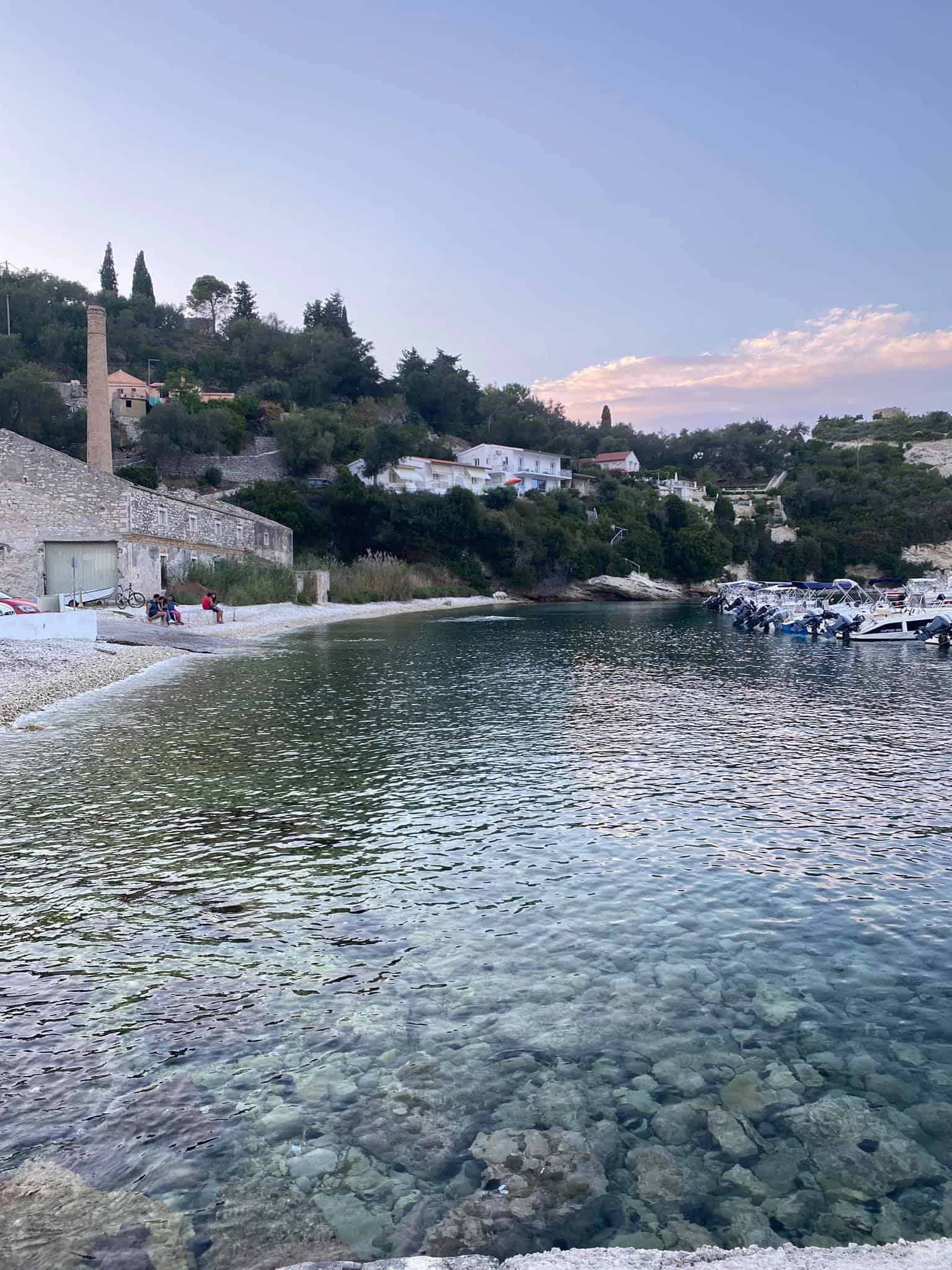 Summer in Greece is the most popular time to travel. However, with increased demand comes increased prices.
Browse the website of any local hotel and observe the prices in August and September. It is likely that the August prices that they offer are as much as 60-70% higher than those in September.
Visiting Greece in the summer may be the only option if you are travelling with children. But if you have more flexibility, particularly if you want to see Greece on a budget, consider travelling out of season.
If you are a solo traveller, a group of friends, or a couple, consider adults-only hotels. Some hotels, particularly in popular islands or seaside resort towns like Parga, are often overrun with families and children.
You need to remember that the sun is a real danger when the temperatures are so high. Heatstroke, too, is another genuine concern.
If you plan on doing any hiking in Greece, sightseeing, or exploring outdoor archaeological sites, you want to be strategic about how you plan your day. Try to get up early to avoid being outside during the height of the midday sun.
You could consider exploring between 8 and 11 am, take an afternoon lunch or siesta out of the sun. Then, spend the afternoon on the beach.
Summer in Greece 2022 entry requirements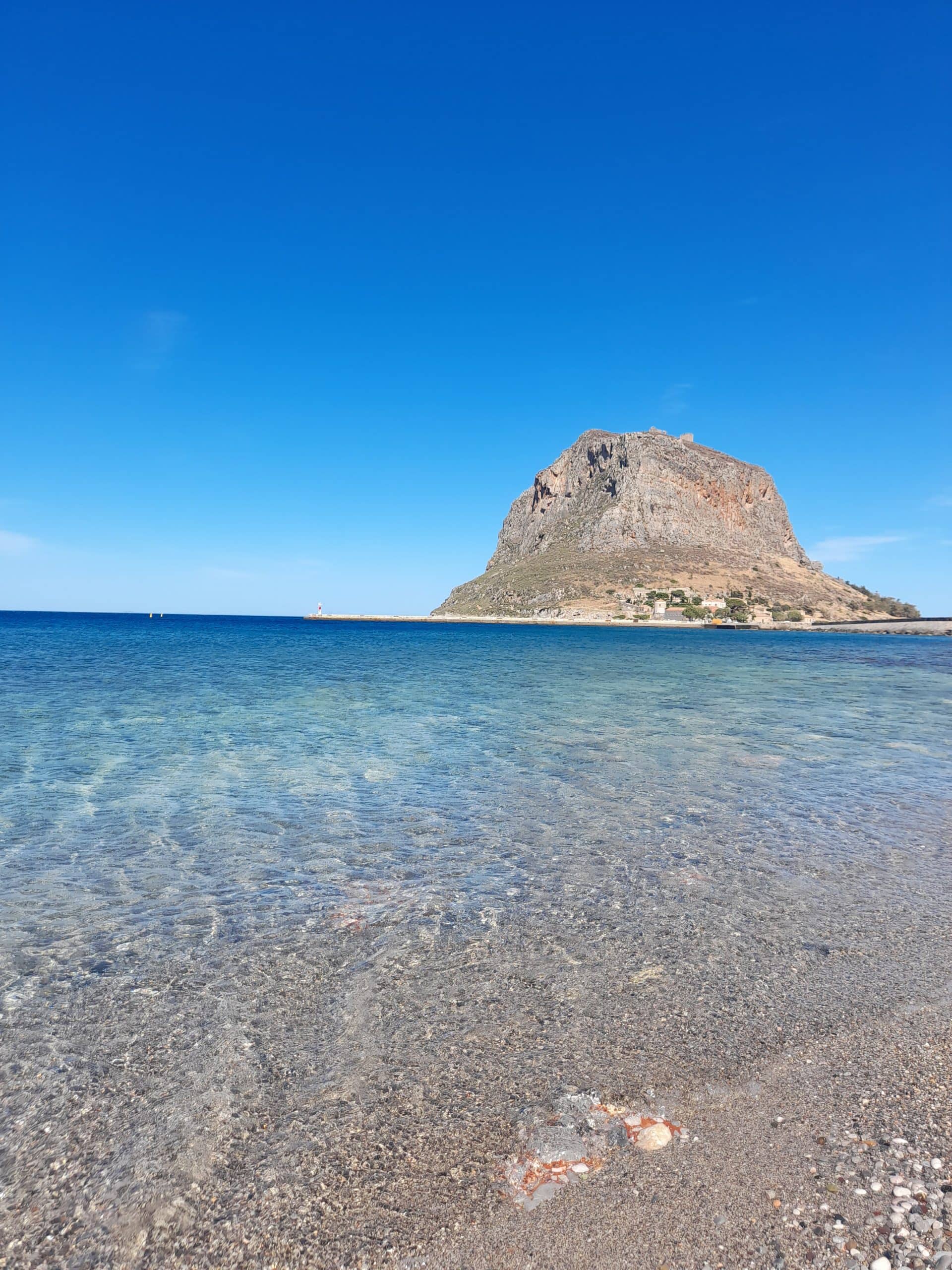 The ongoing global pandemic has caused major disruptions to international travel for the last couple of years. Greece, as a country that is extremely dependent on tourism, has done its best to reassure travelers that it is a safe destination.
However, there has still been a lot of paperwork and testing required to enter the country and travel between islands by ferry. Finally, there is light at the end of the tunnel and things are getting easier.
You do not need to be fully vaccinated to enter Greece. Depending on your vaccination status, you can demonstrate one of the following in order to be permitted entry to the country.
A valid vaccination certificate. There must have been at least 14 days, and not more than nine months, since the completion of your primary vaccination for COVID-19


Certificate of recovery


Proof of a negative PCR test, undertaken within the 72 hour period before arrival in Greece


Proof of a negative COVID-19 rapid antigen test from an authorized laboratory, undertaken within the 24 hour period
As of the 15th of March 2022, travelers to Greece are not required to complete a PLF (Passenger Locator Form). You should double-check what requirements your own country has in place in terms of testing/paperwork before reentering your country.
Greece Summer 2022 Ferry Requirements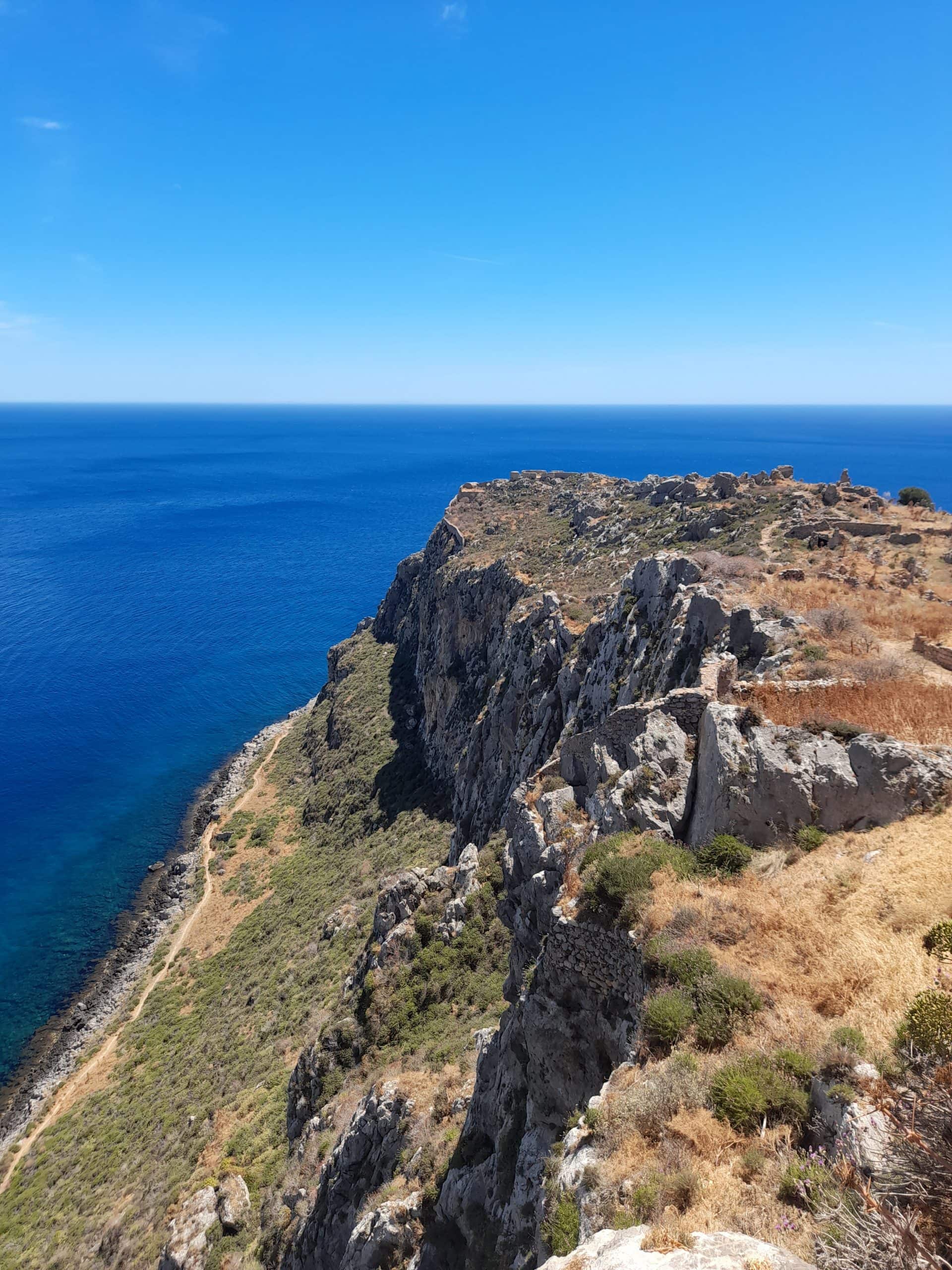 You need to have a negative Covid-19 test or vaccination/recovery certificate to travel between the Greek mainlands and islands by ferry. This is checked when you are boarding.
You can demonstrate your vaccination status using your QR code or by printing out your proof of vaccination. If you are unvaccinated and you need to show you have completed testing, you can show one of the below:
PCR test carried out up to 72 hours before departure at a private medical center or pharmacy


Rapid test carried out up to 48 hours before departure at a private medical center or pharmacy


Self-test 24 hours before departure (only for passengers aged 4-17)
You also need to complete a small health form before boarding the ferry. This will be handed to you when you purchase your ticket and it is just a simple checklist.
As the global pandemic finally comes to an end, it is likely that some of these measures will change in the future. Keep an eye on your government travel advice prior to your trip as things can change at a moment's notice.
Where to travel during summer in Greece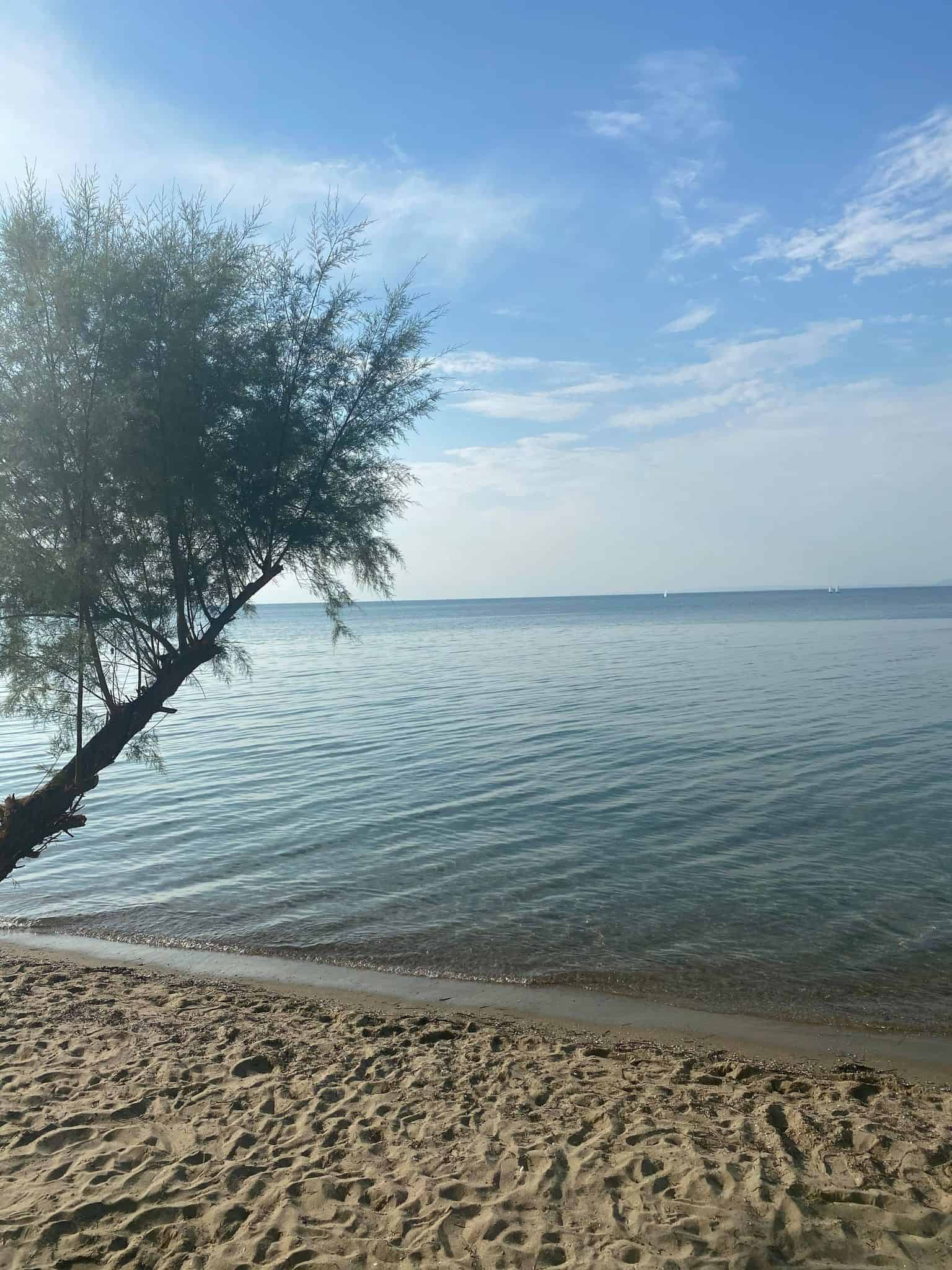 Since Greek summers are so hot, this is not the best time for spending days and days outside hiking or trekking through ruins with no shade. A couple of days in Athens is manageable for sure.
But there is a reason that the Greek islands are among the most popular places to spend summer in Greece. Some destinations, like Monemvasia or Mystras in the Peloponnese, are just too hot to be enjoyable at this time.
Athens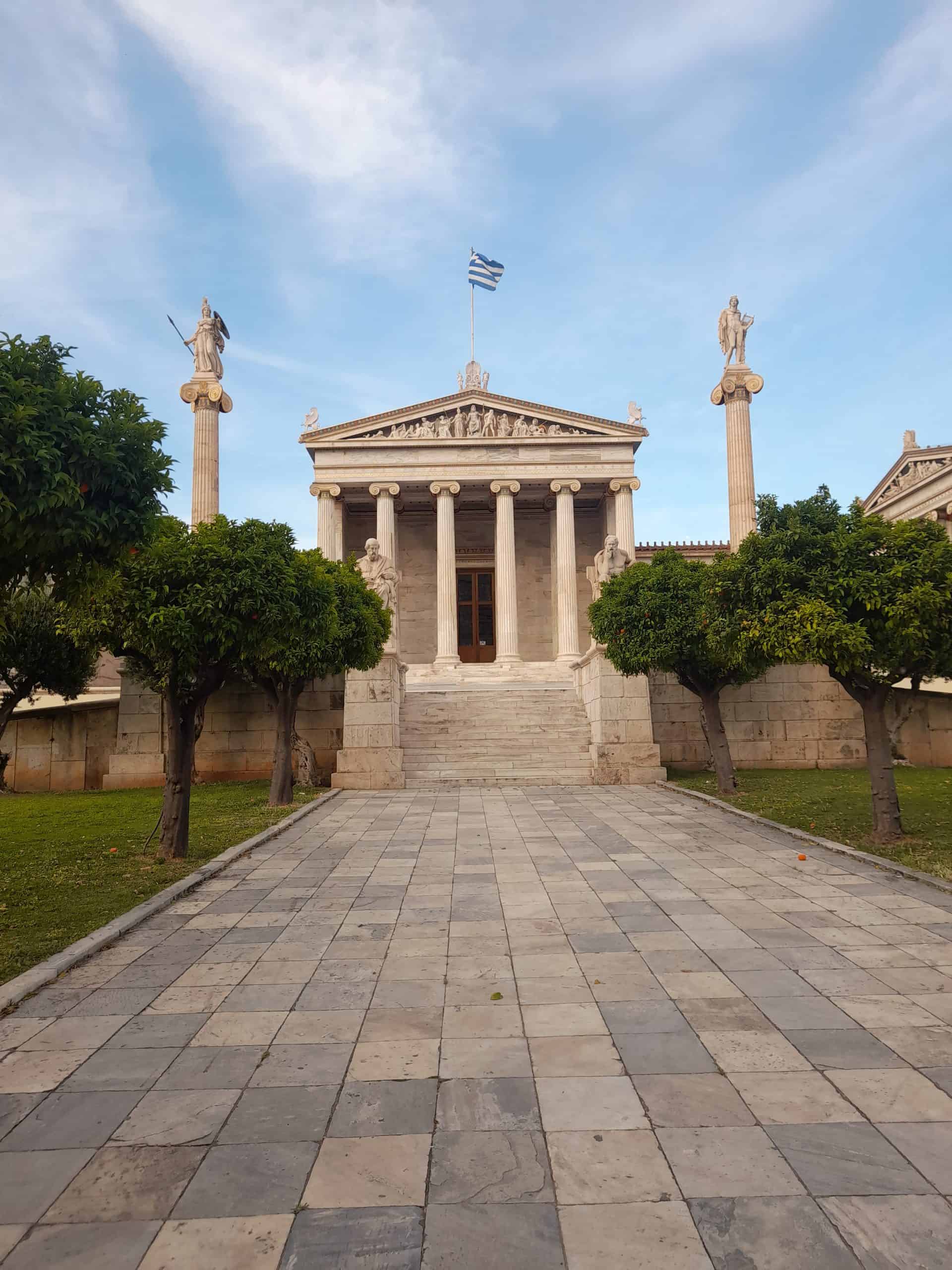 If you decide to spend a day or two in Athens as part of a wider Greek travel itinerary, you can manage your schedule accordingly. Head to the Parthenon and the Ancient Agora early in the morning before the sun (and crowds) are in full force.
If it gets too hot, stop for an iced Greek coffee in one of the many quirky cafes of Koukaki, Psiri, Plaka, or Kolonaki. Athens is home to dozens of excellent museums and fortunately, many of them are air-conditioned!
Stop inside the National Archaeological Museum of Greece, the National Historical Museum, and the "New" Acropolis Museum if it gets a little too hot outside. The covered markets of Monastiraki are a great place to go shopping in Athens and pick up some quintessentially Greek souvenirs.
The Greek Islands
It is estimated that there are between 1,200 and 6,000 Greek islands. These gorgeous destinations are divided into six Greek island groups. Namely, the Dodecanese, the Sporades, the Ionian, the Cyclades, the Saronic, and the North Aegean.
Whatever your interests or travel style, you will certainly find a Greek island that suits your preference. Some islands offer a party atmosphere and raucous nightlife, others offer peace and tranquility.
One nice thing about visiting Greek islands during the summer is that the temperatures are often slightly cooler than on the mainland. This is particularly true of visiting the Sporades islands such as Skopelos, Skiathos, Alonissos, and Skyros. Or venture to the North Aegean islands and Thassos.
Greece may see an average of 30 million visitors a year. But it's easy to escape the crowds if you know where to go.
Venture outside the popular islands and you can have beaches and coves all to yourself. Yes, even in the middle of July!
The standard route that a lot of tourists follow during their first trip to Greece is to fly into Athens and then sail from Athens to Santorini and Mykonos. All of these destinations are beautiful, that's a given.
However, a tranquil Santorini sunset isn't quite so tranquil when you are admiring the view with 15,000 other tourists. If popular Cycladic destinations are on your list of places to visit in Greece, consider whether you really can't wait until September to travel.
Halkidiki
Breathtaking Halkidiki may well be one of the most underrated travel destinations in all of Greece. It soared in popularity as a package holiday destination in the 1980s. However, since then, it has somehow fallen out of vogue and been forgotten.
This isn't necessarily a bad thing. For all of its beauty, there are many parts of Halkidiki that are only visited by Greek domestic tourists. Again that means the opportunity to escape the crowds.
Halkidiki exists in the form of three "prongs" of land that jut out into the sea like Poseidon's trident. The first, Athos, is a holy peninsula.
The second two, Sithonia and Kassandra, are home to beautiful beach towns and luxury resorts. It can be overwhelming to plan a trip here as the area is so vast.
Consider visiting the quaint historic village of Nikiti, Sithonia, sailing around the Athos monasteries, spending a day at Ammouliani island, and exploring the villages of Parthenonas and Afitos.
The closest international airport to Halkidiki is in Thessaloniki. Consider spending a few days exploring Greece's second city.
Thessaloniki is quite the gourmand and is often referred to as being Greece's foodie capital. Stop by some of the high-rated Thessaloniki restaurants while you're in town.
Μαιτρ & Μαργαρίτα, Full Tou Meze, and Toixo Toixo are particular local favourites. Like Athens, Thessaloniki consists of several different neighbourhoods, each with their own personalities.
Take a walking tour of the Ottoman old town of Ano Poli, experience nightlife in Ladadika, and cycle along the seafront to the White Tower. You can also take a boat across the Thermaic Gulf down to the beach town of Peraia.
Lakonia and the Peloponnese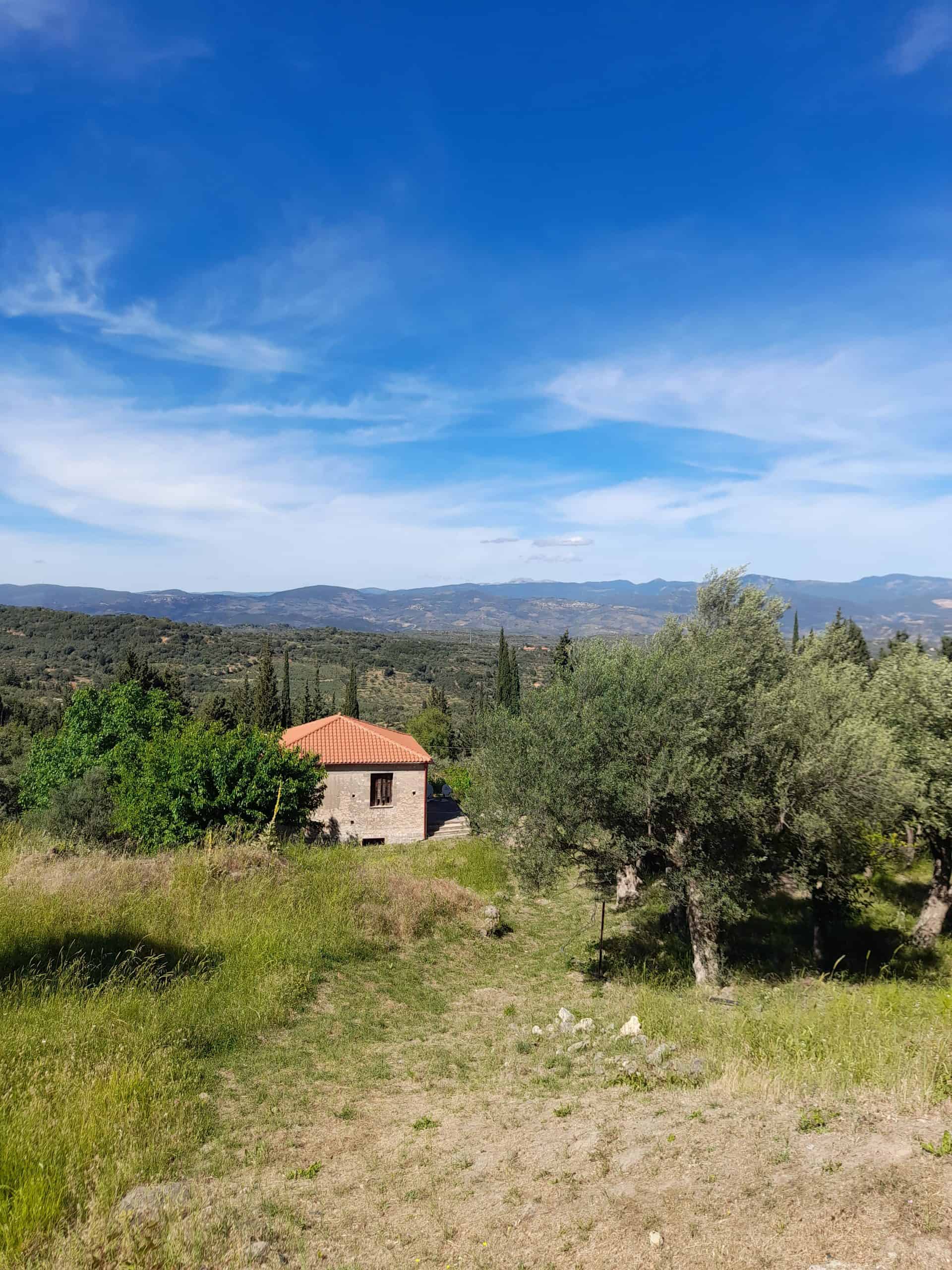 The rugged Peloponnese in western Greece is simultaneously one of the most beautiful and underrated parts of the country. If you are interested in renting a car or a campervan and doing a Greece road trip, this is the place to venture to.
Start your itinerary in Nafplio – the former capital of Greece. Today, it is one of the country's most popular romantic getaway destinations. The narrow cobbled streets and quaint tavernas of old Nafplio present a stark contrast to cosmopolitan Athens.
Stroll along the main promenade of Vasileos Konstadinou Street, have coffee in Syntagma Square and catch a birdseye view of the city from Palamidi castle. From here, continue onwards towards Lakonia.
Sparta is the capital of the Lakonia region. Despite the fact that the ruins of Ancient Sparta are very poorly preserved, the modern town is charming.
Some 15,000 people call Sparta home today. Visit the Archaeological Museum of Sparta (71, Osiou Nikonos St), check out the crumbling remnants of the Acropolis and the amphitheater at the Ancient Sparta site, and enjoy a meze lunch at Κεχριμπάρι ("Amber").
The main draw of visiting this part of the Peloponnese is the charming Byzantine towns of Mystras and Monemvasia. The 13th-century settlement of Mystras is one of 18 UNESCO-protected sites in Greece.
It was the capital of the region before Sparta and once upon a time, 40,000 people called it home. Mystras, in the foothills of Mount Taygetos, is incredibly well-preserved.
Several incredible monasteries and palaces are scattered throughout the settlement. Pantanassa Monastery (1428) is still inhabited by elderly nuns to this day.
Parga
Parga is a quaint little seaside town that sits on the west coast of Greece, in the Epirus region. Few international tourists have even heard of Parga.
However, this is a very popular summer travel destination for Greek domestic tourists. The town becomes very crowded with Greek families during the summer months, yet that somehow adds to the appeal.
Parga is a truly Greek seaside experience. The town, like many others in Greece, has passed through various hands over the centuries.
It has been under Venetian, French, and Ottoman rule. Each of these civilisations has left its mark on little Parga.
There is an old 15th-century Venetian castle on the hill above Parga that can be seen from the town's beaches. From up here, you have incredible views over the town and across the Ionian.
The main draw of coming here is obviously to relax and unwind on Parga's beaches. Valtos and Licnhos beaches are two of the most stunning coastal areas in Epirus.
They both exude desert island vibes and sit against a backdrop of lush green pine trees. You can also hike or take a boat to Sarakiniko beach.
Sarakiniko is quite an effort to get to, even by boat but this naturally stunning cove is absolutely worth it. If you choose to walk here, you can check out the eerie abandoned monastery of Vlacherna in the woods en route.
Parga offers accommodation choices to suit every budget and travel style. You will find both family-friendly resorts, and adults-only luxe boutique hotels here.
Festivals and Events During Summer in Greece
Some of the best festivals in Greece take place during the Greek summer. The religious celebrations that are held throughout this period are interesting to observe whether you are religious or not.
The Epidaurus Festival
Greece's annual Epidaurus Festival has been taking place for more than 60 years now. It is hosted between the months of May and October.
It exists to celebrate the country's culture, heritage, and tradition. The festival sees musical and theatrical performances hosted in an array of ancient settings across Epidaurus and Athens.
What could be better than watching a Greek tragedy hosted in the 160AD Odeon of Herodes Atticus? It is advisable to book tickets online in advance. However, they can be purchased in person from various kiosks and ticket offices around Athens.
The Ascension of the Virgin Mary
The 15th of August marks one of the most significant dates in the Orthodox calendar – Ascension day. It is believed that on this day, centuries ago, the Virgin Mary fell into an eternal sleep and ascended to heaven.
Expect to see ceremonies hosted at various churches in Athens and wider Greece. Devout Orthodox locals make pilgrimages to specific monasteries. For instance, the Proussos Monastery in Evritania.
This day is a public holiday. Many Greeks head to their family's villages to celebrate. Large feasts complete with music and dancing are often hosted in village squares.
Parting Words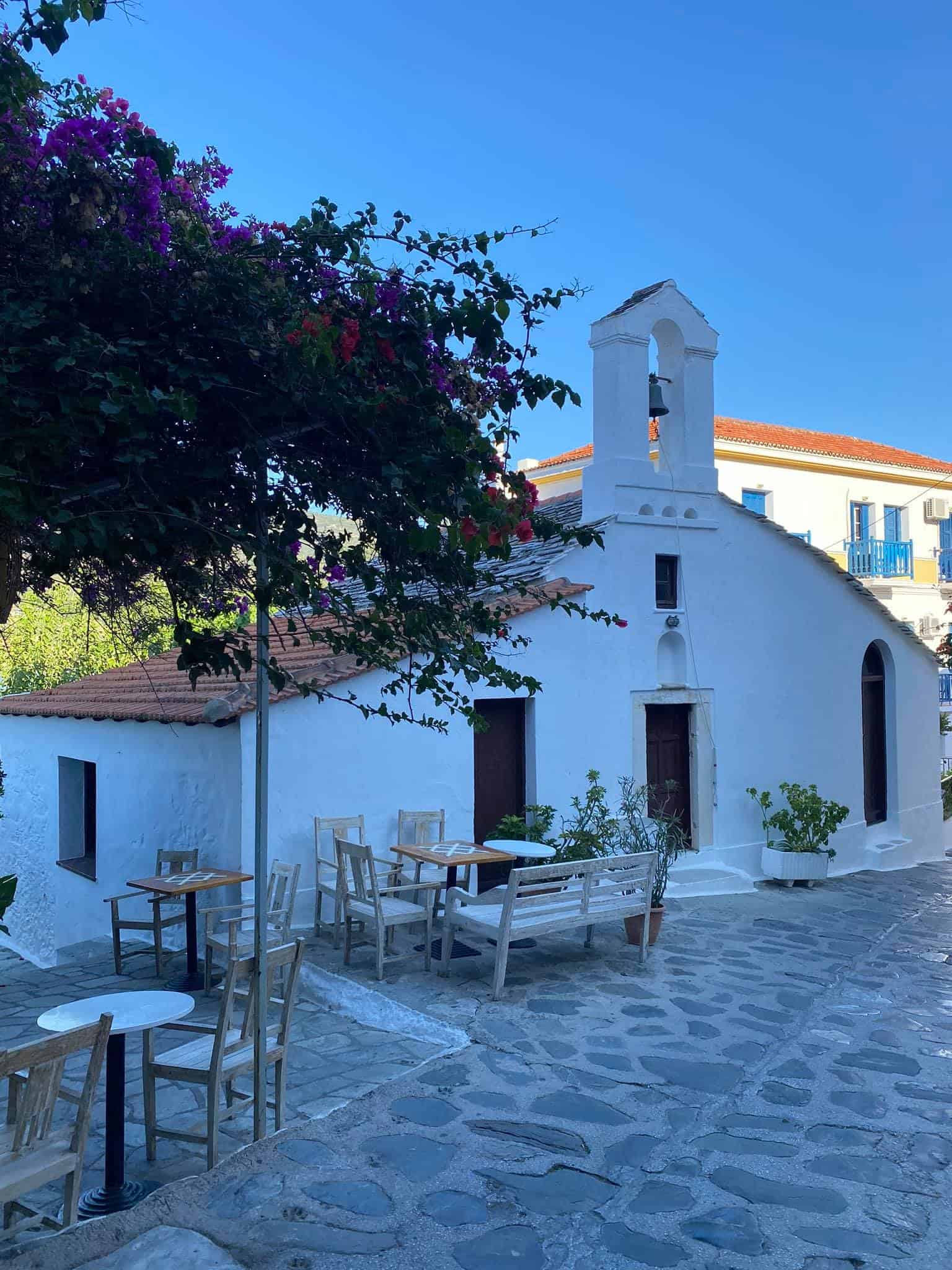 Do you have any additional questions or queries about spending the summer in Greece? I have lived here since 2017 and I am happy to assist with any questions you may have.
Feel free to reach out to me via the comments box below. I will get back to you ASAP.
Safe travels! Geia sou! Melissa xo
---