Planning a trip to Greece? Gorgeous Greece and its islands feature high on most people's travel bucket lists but it can be overwhelming to know where to start when planning a trip here.
After all, there are more than 6,000 Greek islands to choose from, as well as countless beaches and resort towns with each one claiming to be more beautiful than the last. Not to mention all of the wonderful historic Greek cities, Ancient Greek ruins and sunbleached archaeological sites.
Phew! This guide on planning a trip to Greece has been written by someone who has lived in Greece for five years (me!) and aims to break down the process step by step.
Planning a Trip to Greece
The first step to planning a trip to Greece is deciphering where in the country you want to visit. There are countless variations of Greece itineraries that you can create and the best Greece itinerary for you is subjective. It all depends on what your personal preferences and interests are.

For instance, do you dream of lounging upon the paradisical white-sand beaches of remote islands that are overlooked by tourists? Or do you want to visit a Greek island with a vibrant nightlife scene where you can meet other travellers?

If you are interested in nature, hiking and the great outdoors, the rugged Peloponnese may be right up your street. Meanwhile, if you are seeking history and culture, you could consider embarking on a Greece road trip across the mainland – from Athens in the south, past Delphi and Meteora and up to Thessaloniki.
The possibilities are endless and it all depends on what you are looking for. There are a lot of travel companies that offer island hopping excursions. However, planning a trip to Greece independently is often more economical as many of these providers charge a phenomenal premium for their services.
The Stages of Planning a Trip to Greece
There's a lot more involved in planning a trip to Greece than you may think. A step-by-step guide is provided below to help you through the various stages of planning.
Being realistic about planning a trip to Greece


Choosing where to travel in Greece


Consider travelling off the beaten path


Making a budget


Take the time to research travel resources and blogs


The best season to travel to Greece


Drafting out an itinerary


Planning local transportation in Greece


Consider renting a car in Greece


Searching for accommodation in Greece


Purchase attraction tickets in advance


Know what to pack for Greece


Check your visa requirements


Purchase comprehensive travel insurance


Exchange some Euros ready for your trip


Learn a Few Words in Greek


Book your flights to beautiful Greece!


Purchase a local SIM card on arrival
Step one: Choose the destinations that interest you
The first step in planning a trip to Greece is deciding where you want to travel. There are plenty of resources that you can use to search for inspiration. However, if you are considering visiting the country, chances are you have a vague idea of the places that you'd like to see.

Many people that visit Greece for the first time fly to Athens and base themselves in the Greek capital for a couple of days before travelling onwards to the islands. There are six different Greek island groups and the culture and scenery differ significantly from one region to another.

The Ionian islands of Corfu (Kerkyra), Paxos and Antipaxos are a great choice if you are seeking gorgeous beaches and quaint fishing villages bordered by translucent blue waters. The Cyclades are home to the famous and beloved islands of Mykonos, Santorini and Milos, while the Sporades islands of Skopelos and Alonissos are wonderful choices if you want to venture off the beaten path and escape the crowds.

Over 33 million people visit Greece every year. Yet despite the country's popularity, there are still plenty of opportunities to go off the beaten path.
You will note that although some areas get very crowded (like Skiathos island, Santorini or Zante), most people tend to flock to the same few places. So by choosing a destination a little differently, it is easy to escape the hordes and still have a wonderful experience.
Step two: Establish how long you have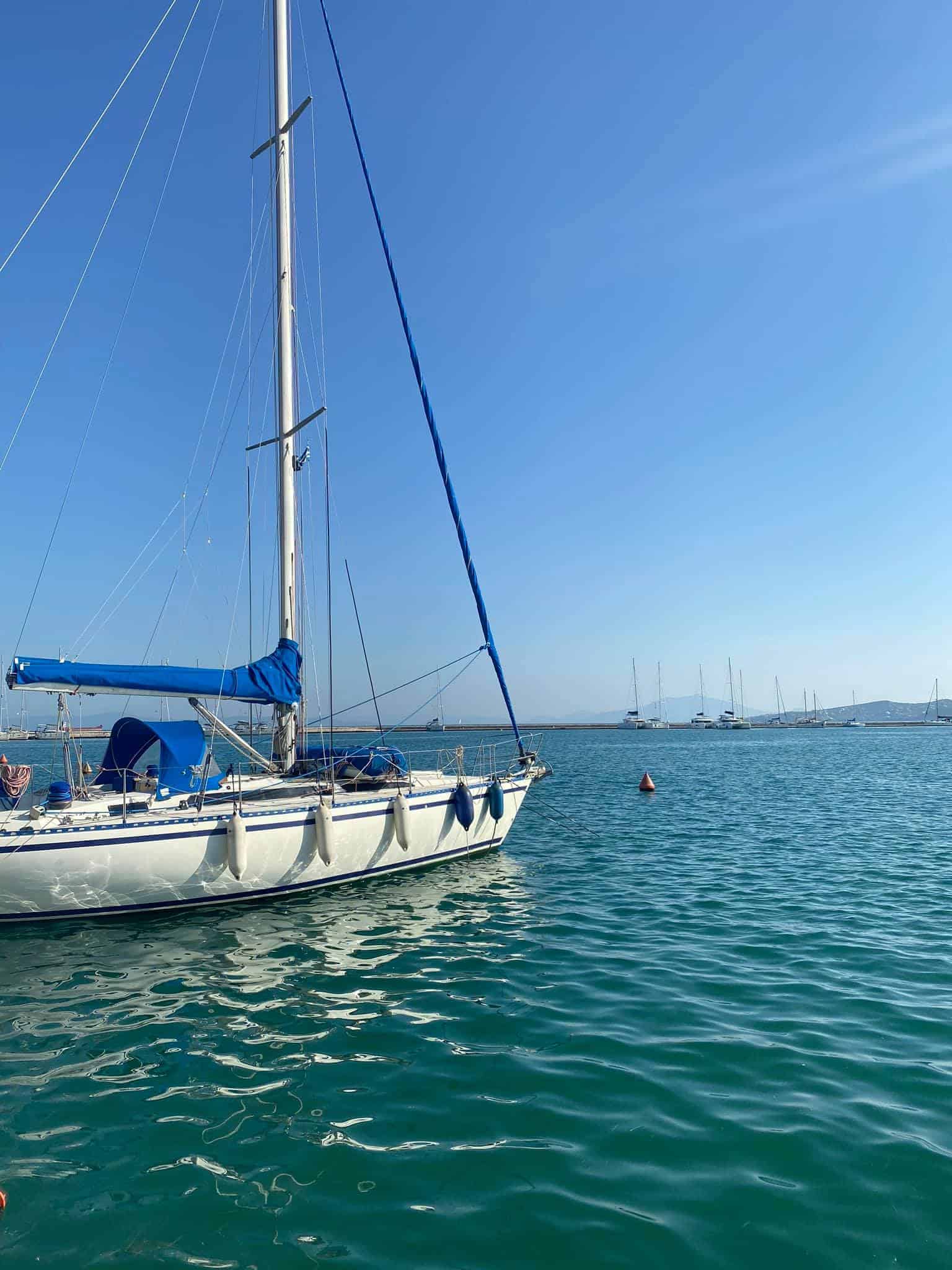 There is arguably no such thing as spending too long in Greece! You could easily spend a month in Greece and still feel that you have barely scratched beneath the surface of everything the country has to offer.
Generally speaking, 7-14 days is a nice amount of time for your trip. You could spend an entire week or fortnight relaxing in one specific part of the country, or you could dedicate that time to a more adventurous itinerary where you move locations every few days.

It is important to be realistic when planning a trip to Greece in terms of how long you have and the places that you want to travel to. For instance, visiting a remote island, spending some time in Athens, spending some time in Thessaloniki, and visiting the Saronic Gulf all sound great.
However, these places are all very spread out and a trip that encompasses them all would mean spending a lot of time travelling from A to B. Try to concentrate your itinerary on a certain region of the country and don't try and cram too much in.
If you are looking at planning a city break, 4-5 days is ample for a first trip. With a little longer, you can take day trips out from Athens or day trips from Thessaloniki. For instance, you can visit Cape Sounion and the Temple of Poseidon, Mount Olympus, etc.
Step three: Plan an itinerary and work out the logistics of your trip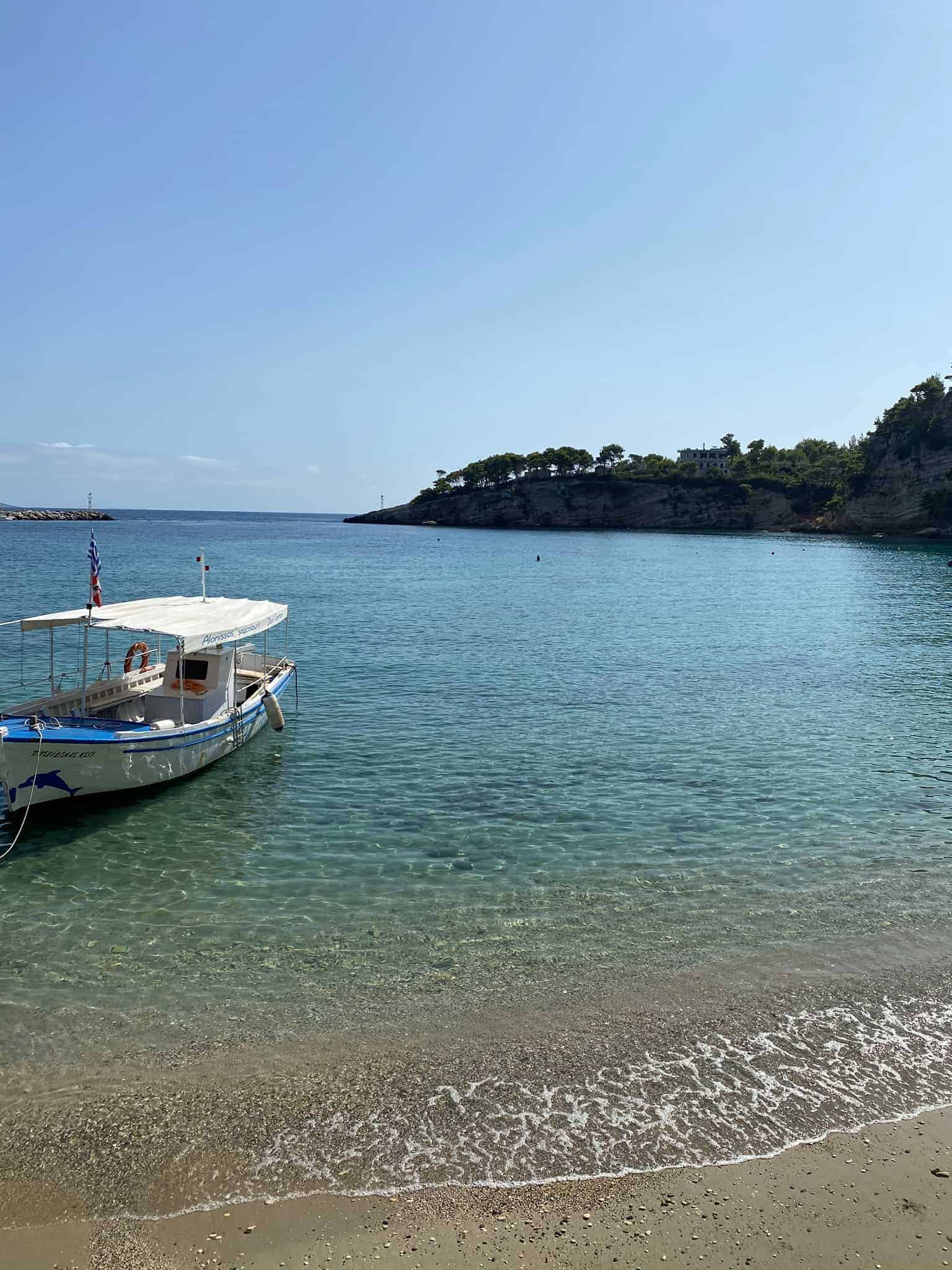 Once you have established where you want to visit in Greece, the next step is pulling it all together and creating an itinerary. You can use Google maps to craft a logical route.

Once you have decided where your various stopping points will be, you need to decide how long you want to spend at each location and figure out how to get from A to B. Public transport in Greece is very good on the whole, particularly in terms of getting between major cities and from the mainland to the islands.

In more remote areas like the Mani peninsula in the Peloponnese, transport links are virtually nonexistent so, in certain parts of the country, you really do need access to your own vehicle. Renting a car in Greece is not as daunting as it may sound and it does offer you a lot more freedom and flexibility for your itinerary. Depending on your route within the country, it may be the best way to get around.
Renting a car in Greece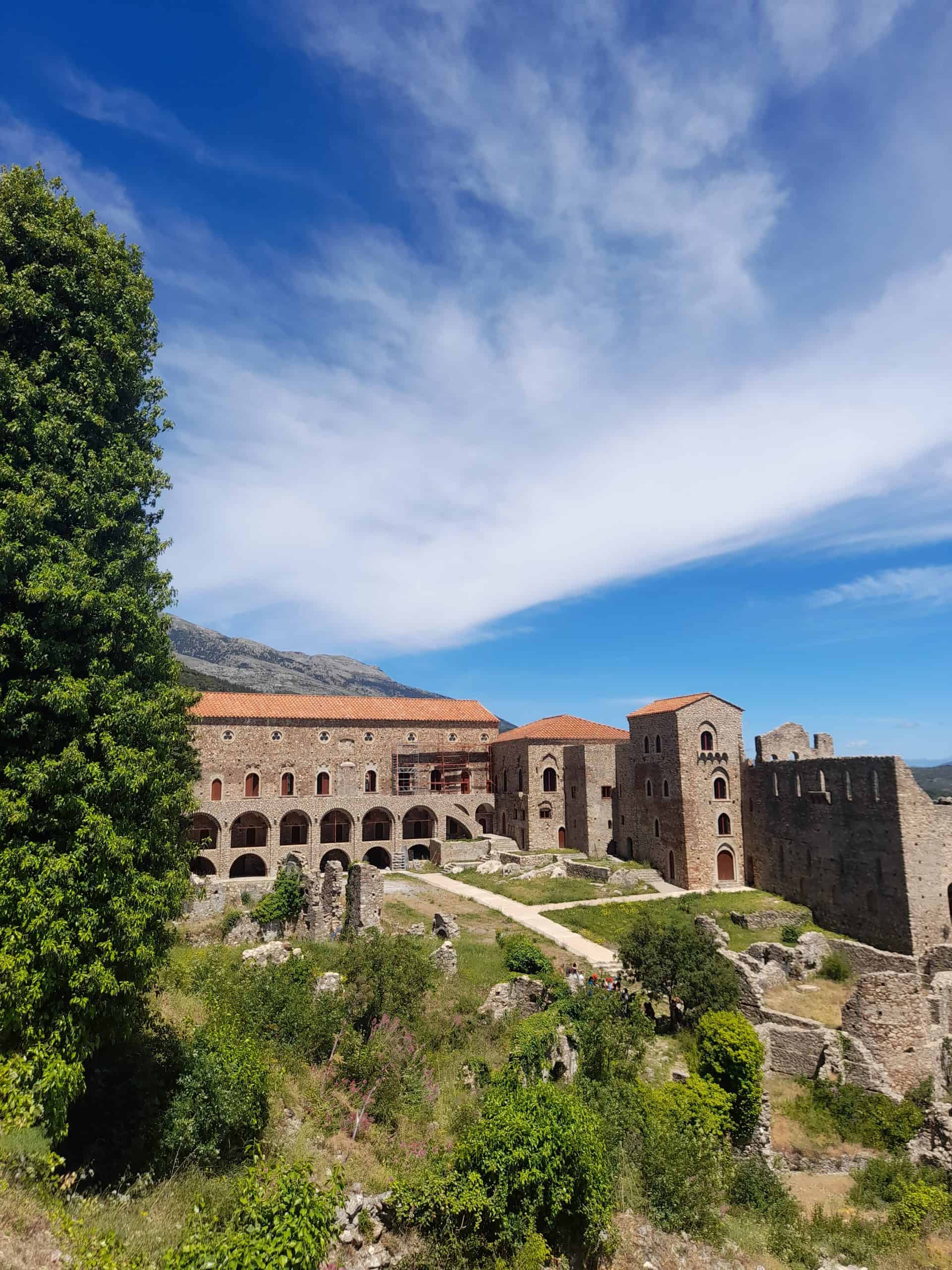 Several reputable international rental companies operate in Greece including Avis, Sixt, and Europcar. You can easily rent a vehicle here for as little as $30-$40 a day including insurance. Vehicles can be picked up on arrival from various international airports, islands and Greek cities.

Roads in Greece are generally well maintained and modern, with signposts displayed in both English. In Greece, people drive on the right-hand side of the road like in most of Europe and the world.

Greece does have a reputation for being a bit of a chaotic place to drive, with plenty of people speeding and paying little attention to road rules. (E.g. as far as most locals are concerned, seatbelts are an optional annoyance!)

However, for the most part, things aren't as bad as people make out. Just be aware of your own driving and surroundings and follow the rules.

Highway speed limits in Greece are 120 km/h. The speed limits outside cities are 110 km/h and the speed limits within cities are 50 km/h. It is illegal to drive while under the influence, drive without a seatbelt, or use a phone at the wheel.
Driving in Greece makes it easier for you to reach offbeat villages, Greek hiking trails and ruins. Some of which are not easily accessible by bus.

Car booking platforms like Discover Cars are great for searching for car rental deals, and comparing the prices/vehicle selections between different companies. It is a good idea to reserve your vehicle in advance, particularly if you wanted an automatic car (they are in limited supply) or you are travelling during the Greek summer months.
Taking buses in Greece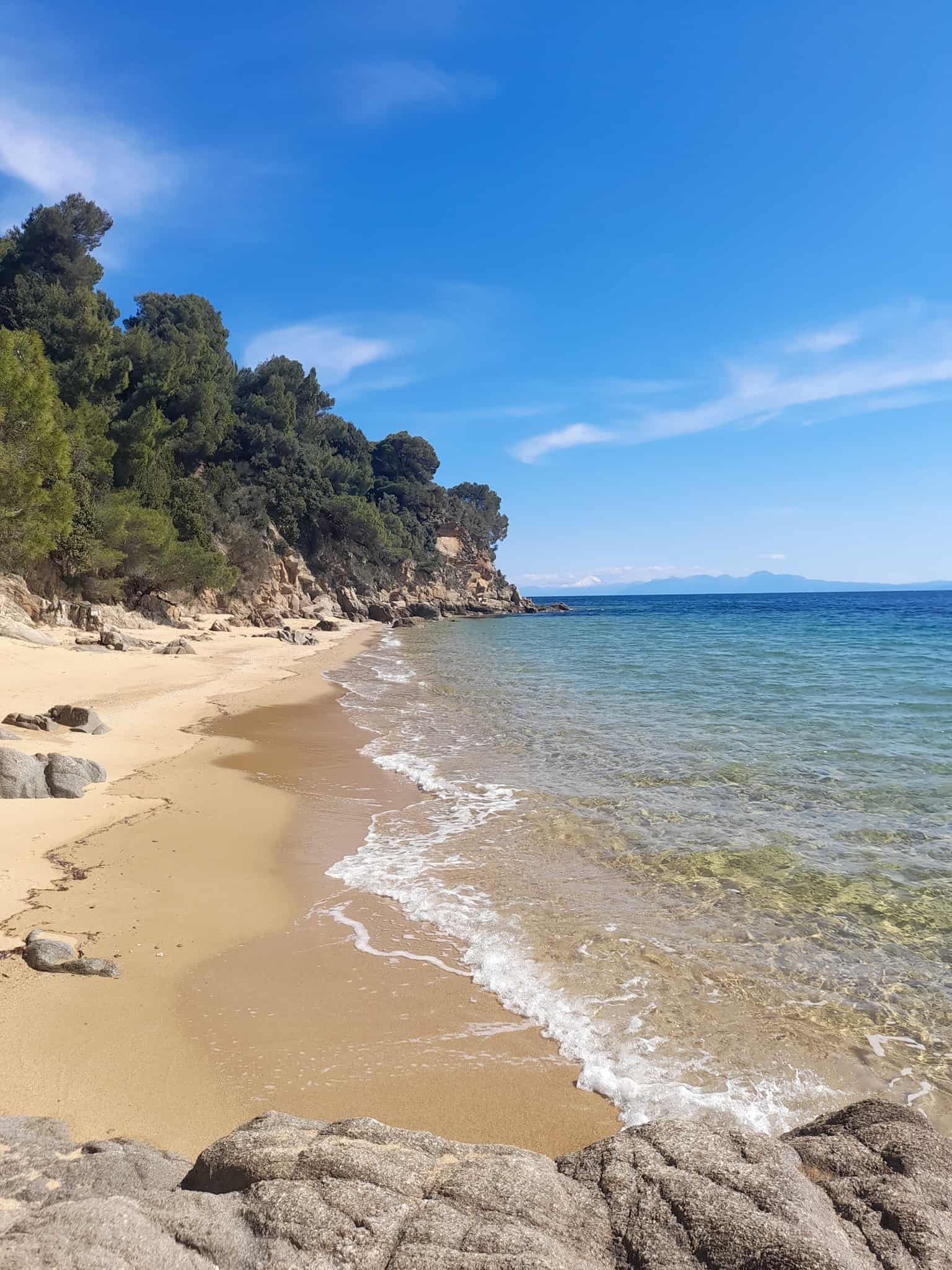 Buses are a great way to get between towns and cities in Greece. They are the best way to travel overland as the country's train network is not very extensive.

KTEL are the main bus company. You can view their website here.

Buses are typically reliable. (I.e. you can generally trust that they will depart at their scheduled times, and there are plenty of services between major destinations).

The only confusing thing is that all of the KTEL bus schedules are not displayed on one central. Website. Instead, you need to check the KTEL website for the specific region you are travelling in.

For instance, in Athens and Southern Greece, you should use KTEL Attikis. In Thessaloniki and Northern Greece, it's KTEL Macedonia.
Services seldom sell out (with the exception of some public holidays and festivals in Greece). You can typically buy your ticket in person from the ticket office at the station, just try and arrive an hour before your departure time.
Trains in Greece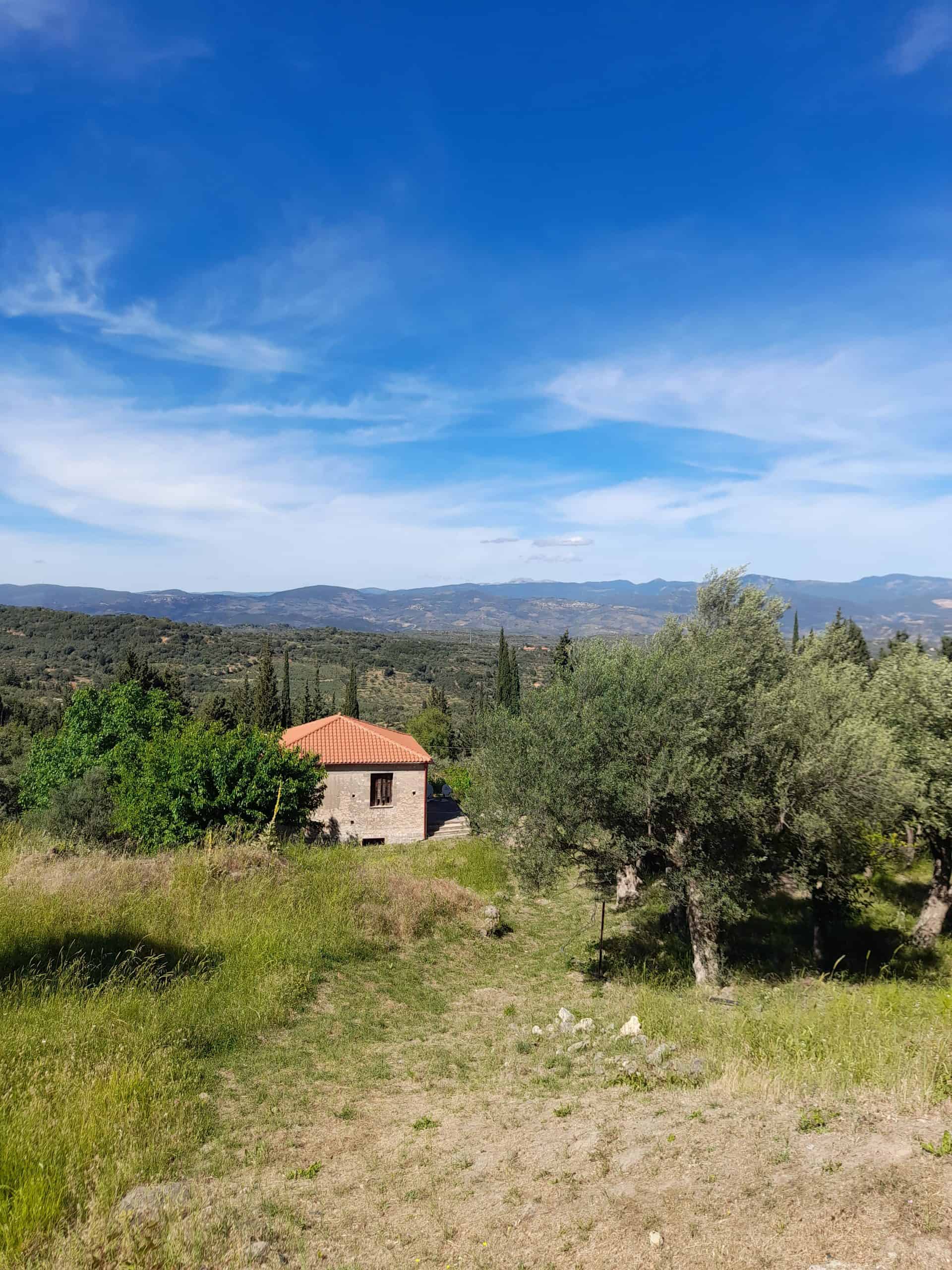 The train network in Greece is extremely limited and leaves a lot to be desired. Currently, there are only a couple of train lines in the country.

They run from Athens to Thessaloniki via Larissa and Kalambaka. Hopefully, in the future, more rail networks will be developed to make it easier to get to cities like Ioannina.

That being said, the train networks that do exist in Greece are excellent. The trains are all very modern, having been developed in recent years by the Italian rail company Trainose.
Domestic flights in Greece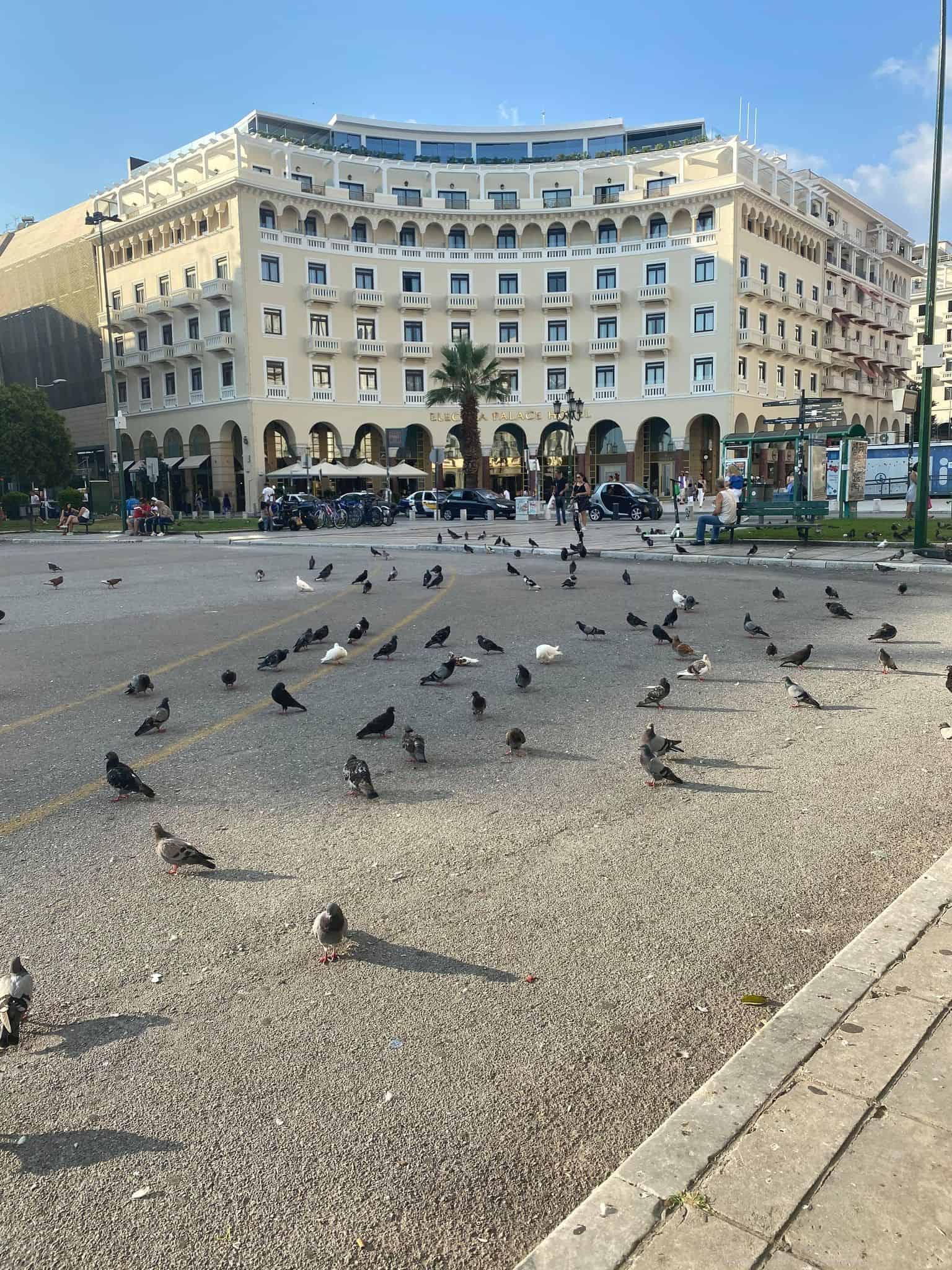 Domestic flights in Greece can be a good way to get to destinations at opposite ends of the country to each other (e.g. Athens to Ioannina). If you get seasick, they can be a preferred way to get to some islands rather than taking the ferry.

Several domestic airlines operate within Greece. This includes Aegean Air, Olympic Air, and Sky Express. You can often find flights from one side of the country to the other for as little as €35-40, particularly if you travel out of season or book your tickets in advance.
Taking ferries in Greece
If you are planning on island hopping in Greece, you will likely need to take a ferry at some point. Only a handful of Greek islands have airports whereas others are only accessible by boat.

There are dozens of ferry companies operating in the country. Hellenic Seaways, Seajets, Minoan Lines, Blue Star, Golden Star and Fast Ferries are the largest operators that offer the most routes.

You can use Ferryscanner to search for ferry schedules and prices between destinations. It is usually a good idea to purchase your tickets online, in advance to avoid disappointment.

You are generally fine to arrive at the ferry port on your intended day of travel and buy your ticket there and then. However, there are often queues, and specific ferries on popular routes do sell out (e.g. Athens to Santorini).
Step four: Establish your travel budget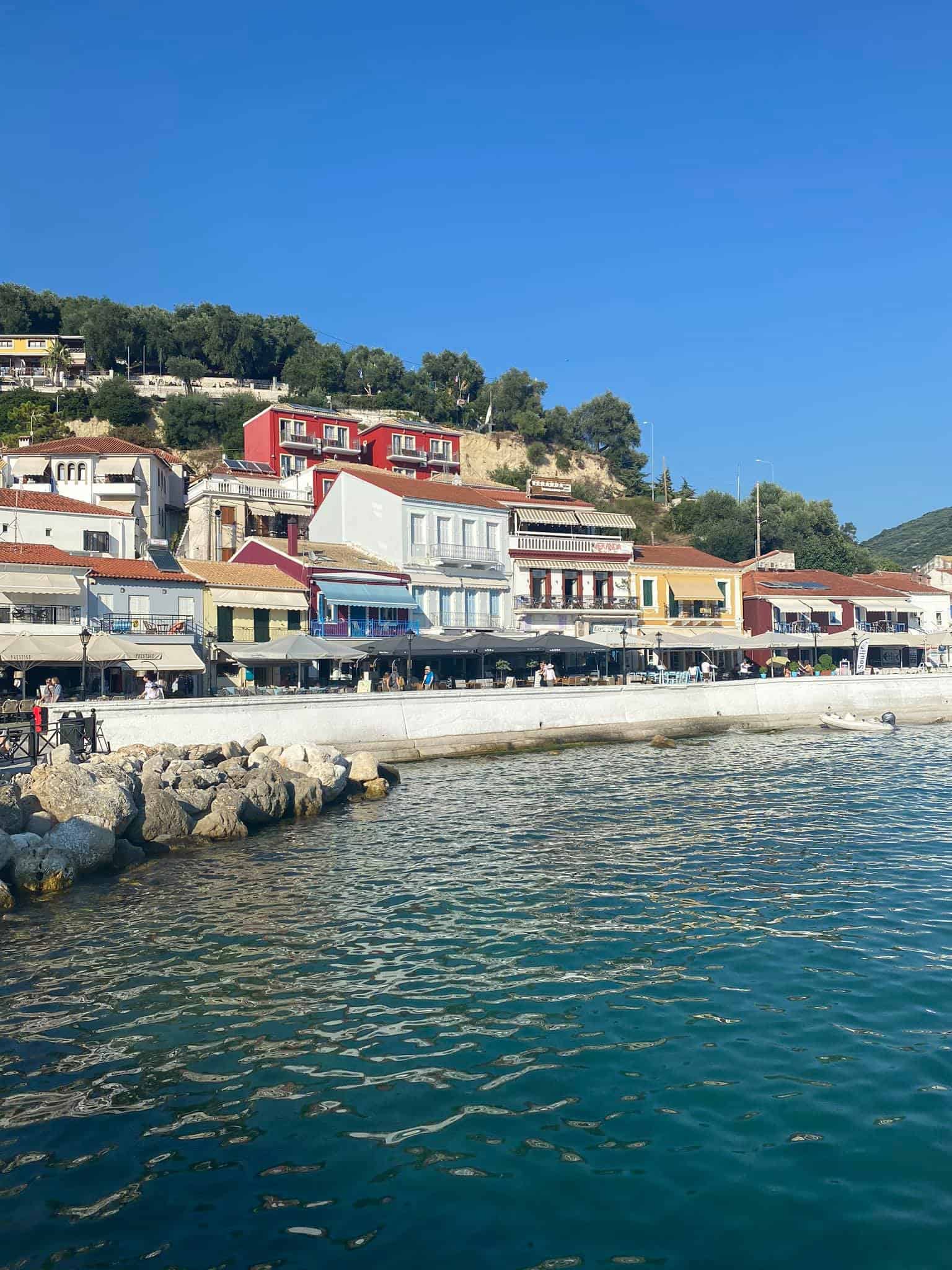 Greece is one of the most budget-friendly travel destinations in Europe. You can easily travel to Greece on a budget of as little as €60 per day, especially in the off-peak season.
That said, the time of year really does play a huge factor in how much things cost. Hotels, flights, car rentals, and local excursions can often cost as much as 50% more between June and September.
You can save a lot of money by planning a trip to Greece during the shoulder season or the off-season. Still, prices within Greece vary substantially and it is tricky to generalise how much things cost.
Prices vary substantially from one part of the country to Another. For instance, in popular islands like Santorini or Mykonos, it is tricky to find a hotel for less than €90 a night during the summer or to have a meal for less than €15-20.
Meanwhile, in Athens and Thessaloniki or quieter Greek islands, you can rent entire Airbnb apartments for around €25 a night, or meals in tavernas for just €6-7.
A budget of around €800-900 is usually enough for a week in Greece for one person. However, you should always have a buffer for any unforeseen costs that may arise.
Step five: Decide when you want to travel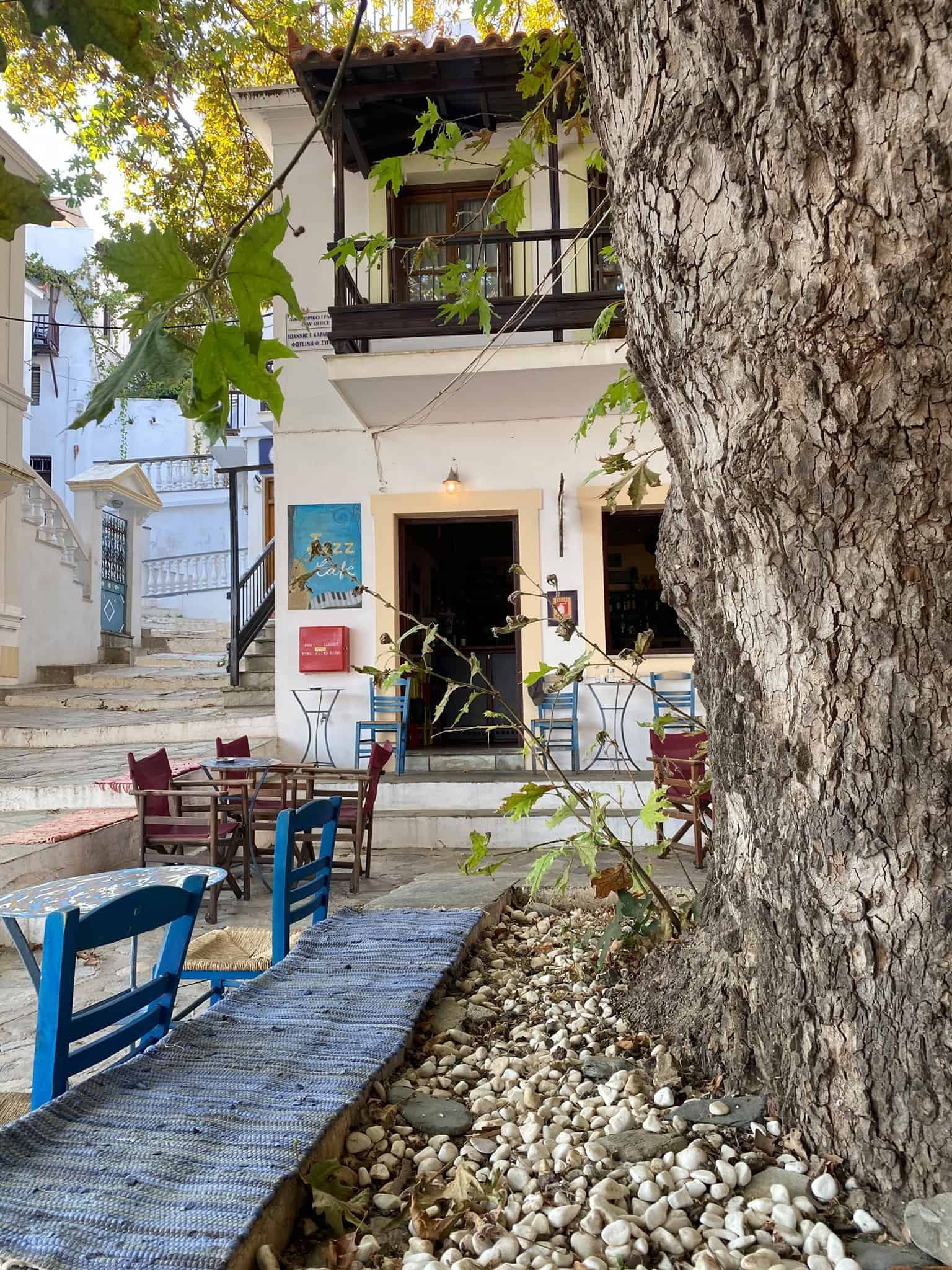 The best time to travel to Greece will depend on your personal preferences and the types of things that you are hoping to do on your trip. Most people tend to visit the country between the peak months of June through September.
However, at this time, prices are at their highest and tourist destinations are at their most crowded. The Spring and Autumn months are also very hot in Greece, and you might find that you actually prefer travelling at this time.
During the summer, temperatures often soar as high as 42° Celsius. This can make walking around outside for extended periods of time feel unbearable.
In April, May, September and the first half of October, you can still expect temperatures in the high twenties and early thirties, in terms of degrees Celsius. This is plenty warm enough for swimming and enjoying the country's islands and beaches.
If you are looking for an itinerary that focuses on exploring ruins, UNESCO sites, and walking trails, you may prefer planning a trip to Greece in the Spring or Autumn. Winter tourism in Greece is massively underrated.
At this time, you can experience the country's ski resorts or travel to lesser-known quaint stone villages. For instance, the mountain villages of Arachova, Zagori, Metsovo and Karpenisi.
Step six: Search for flights to Greece
Once you have planned out your itinerary and decided when you want to visit Greece, it's time to start looking at flights. There are several large international airports throughout the country.
Athens Eleftherios Venizelos (ATH) is the main and largest international airport in the country. However, Thessaloniki International (SKG) is also served by several flight routes within Europe, as are some of the airports on larger Greek islands (e.g. Rhodes, Corfu, Crete).
Use a flight comparison website such as Skyscanner or Google Flights in order to search for the best flight deals. It is easier to find cheap flights than you might think. Instead of specifying an end destination, search for flights from your departure country to "Greece" as a whole.
This way, you can find out which is the cheapest part of Greece to fly into first. If your travel dates are somewhat flexible, you may be able to find better deals. Prices sometimes vary significantly from one day to the next.
Flying from the USA to Greece
There are now several direct flight routes operating between Greece and the USA. American travellers can fly direct to Athens from New York, Chicago, Philadelphia, Newark and Washington DC.
If you are planning a trip to Greece from the USA, you might find that it works out substantially cheaper if you fly into Athens first, rather than booking a flight to one of the islands.
Budget Flights to Greece from Europe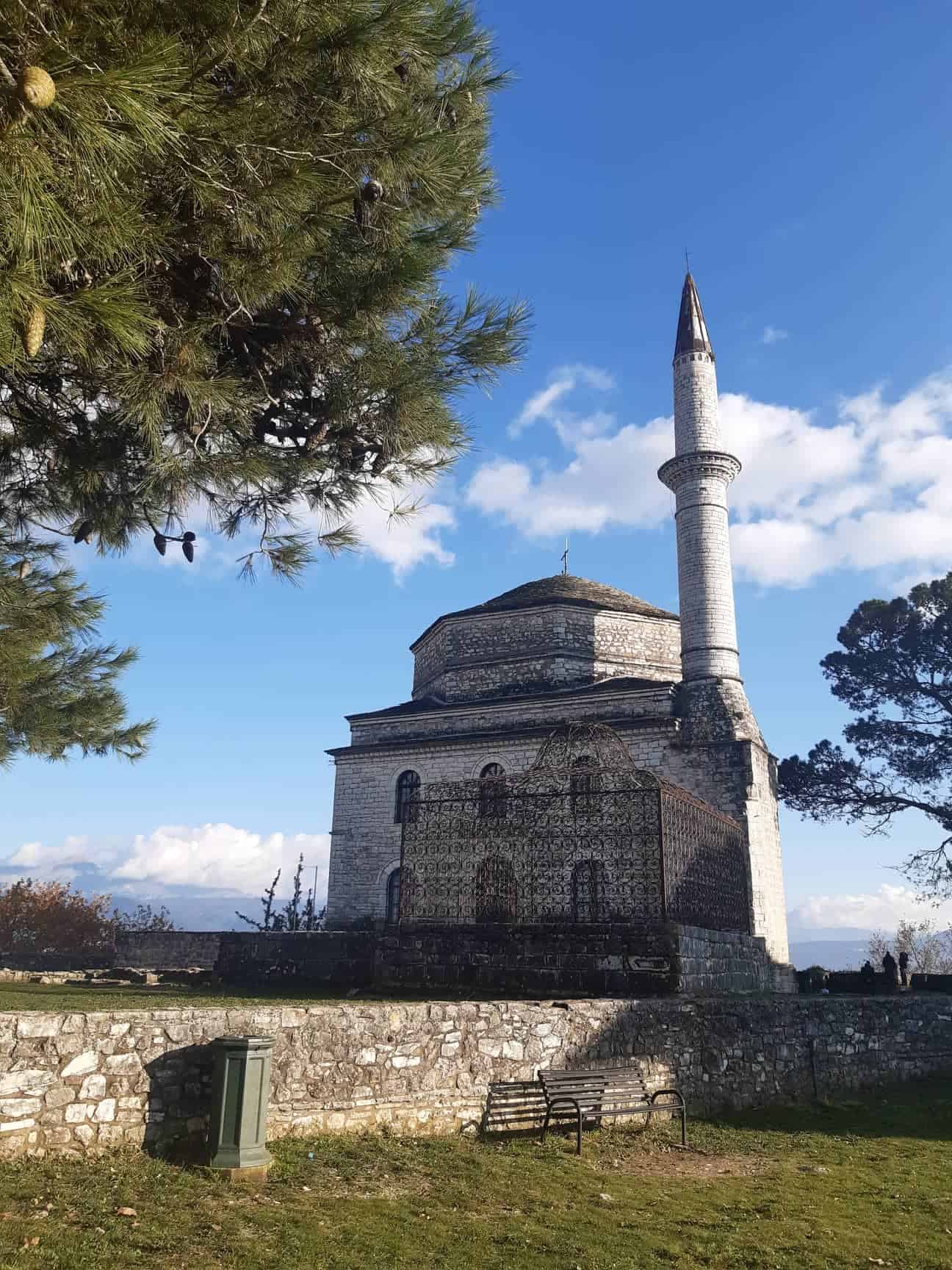 You can easily find deals from London to Athens for as little as £25! Flights from the UK to Corfu, Crete, and Thessaloniki can be purchased for just £50-£60, even in the height of summer.
Numerous budget airlines operate flight routes to Greece, including RyanAir, Wizz Air, Jet2, and Aegean Airlines. Athens Eleftherios Venizelos is Greece's main international airport. Thessaloniki, Heraklion (Crete) and Corfu also operate as major hubs.
Step seven: Search for hotels and accommodation options
When planning a trip to Greece, you will find that the country has a plethora of accommodation options for every taste, travel style and budget. Backpacker hostels are available for as little as €10-€15 a night in major destinations, while large cities and popular islands have luxury hotel rooms available for around €100-€150 a night, and homely budget choices for between as little as €30 and €50.
Browse booking.com and other hotel comparison sites to review some possible accommodation options ahead of your trip. Some accommodation platforms offer deals.
For instance, you may get a free night's stay after you have booked a certain amount of trips with them. Or in the case of Booking.com, you get discounts of between 10% and 20% if you are a "Genius" member.
If you are travelling during the summer months, you should try and book your accommodation several months in advance. If you are travelling out of season, you have a little more flexibility.
One tip is to consider making reservations at hotels that have free cancellation up until a certain date. That way you have some flexibility.
Then, if you decide that you would like to spend a little longer in a certain city, you can do that. If you are likely to stay in one place for a month or longer, consider looking for rental options on Airbnb.
A lot of hosts offer substantial discounts to guests that stay longer than a week or longer than 28 days. This can often be to the tune of 40% or more. Not to mention, staying in self-catered accommodation means that you can prepare your own meals and save money that way.
Step eight: Book tickets for popular attractions and excursions in advance
Many tours, excursions, and cultural experiences can be booked once you arrive in Greece. However, if there is a day trip or a particular tour that you are really interested in, consider reserving your spot in advance while you are still in the stages of planning a trip to Greece.
Opting to take a walking tour can really help you get your bearings in a new city. In Athens, you can take a food tour, a street art tour, or a tour of a specific neighbourhood. In the Cyclades, you can take journeys out to Delos or other lesser-known archaeological sites. Such tours can really enrich your travel experience.
You may also want to consider purchasing admission tickets to key historical sites, Athens landmarks and attractions in advance to save yourself from having to queue on the day. (For instance, your tickets for visiting the Acropolis and the Acropolis Museum, the Ancient Agora, etc).
Recommended tours and tickets to purchase in advance
Step nine: Pack and prepare for your trip
Knowing how to prepare for a trip to Greece includes finding out what to pack (and what to leave behind). The climate between different seasons can vary significantly in Greece.
So, it's a good idea to learn the approximate temperature for the time of year you're visiting. You can then pack accordingly from there.
You should include good, sturdy footwear in your Greece packing list, regardless of where you are travelling. The pavements in many Greek cities are often uneven.
Greece is not an overly conservative country when it comes to general fashion sense. You can comfortably wear whatever clothes you like to wear here.
The only time that you need to cover up is if you visit a monastery or religious site. In places like the Meteora monasteries and the monasteries of Mystras, you will need to cover your shoulders and knees.
If you are travelling to Greece during the summer months, your standard go-to summer wardrobe will be fine. A suggested packing list is included below for your consideration.
Greece is a modern country and shopping in Athens and beyond is excellent. So, if you do happen to forget anything when planning a trip to Greece, you can pick it up locally.
What to Pack for Your Trip to Greece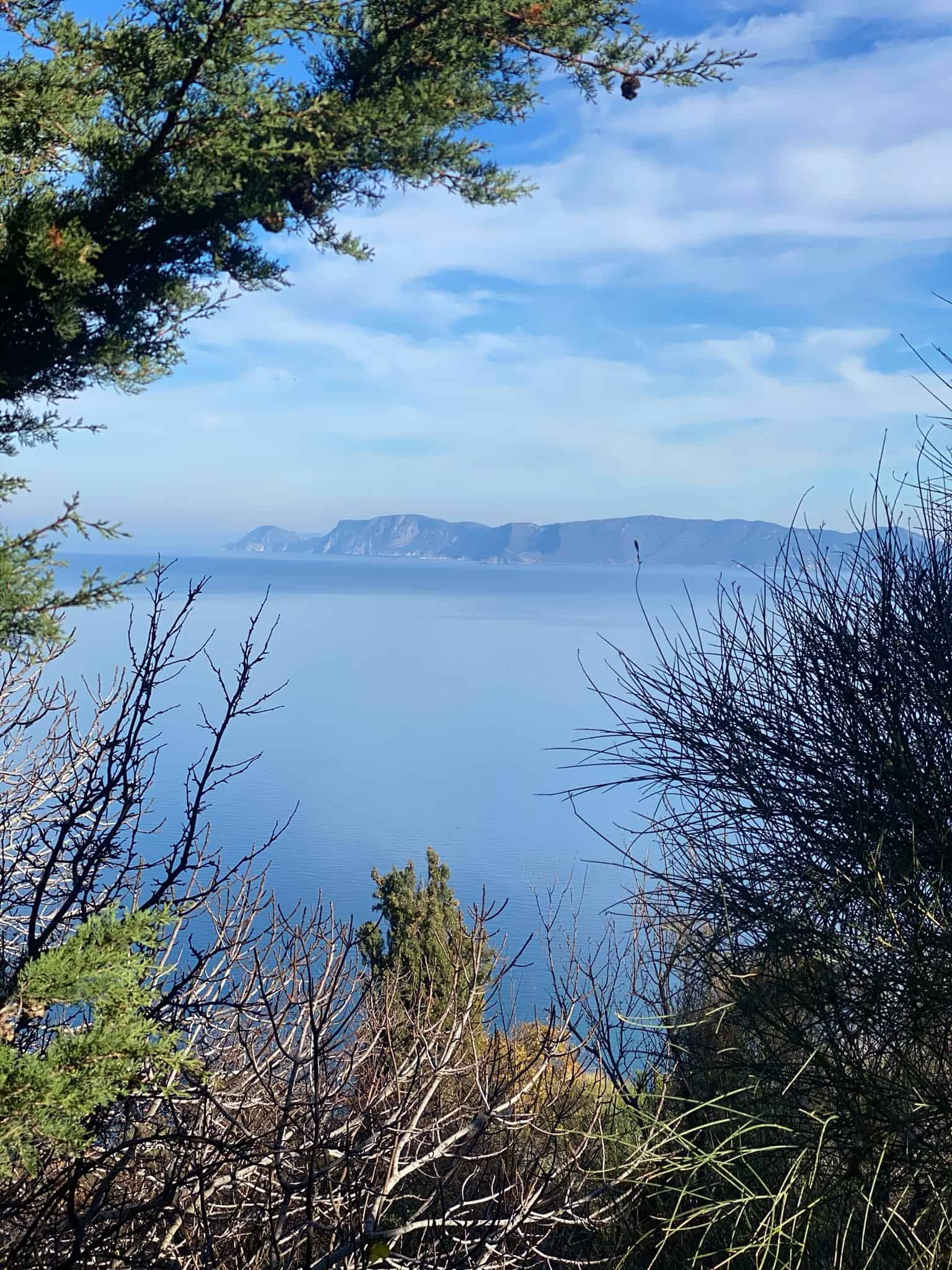 Comfortable walking sandals


Flip flops for use at the hotel/the beach


Camera and tripod, selfie stick with tripod feet


7 x underwear


7 x socks


Sunglasses


2-3 sundresses (for women)


2-3 pairs of cargo shorts (for men)


3-4 t-shirts


2 outfits for evening wear


Heels/dress shoes for going out


Light cardigan


1-2 pairs of jeans


2 swimsuits (1 to wear while the other is drying)


Euros and borderless bank account cards to access money in Greece

Step ten: Purchase comprehensive travel insurance
Travel insurance should be considered an essential purchase for travelling anywhere and planning a trip to Greece is no different. You never know what may happen, and medical costs abroad can be extortionate.
Ensure that you purchase a comprehensive travel insurance package that provides adequate medical cover (a minimum of $1 million is advisable). Your policy should also offer additional benefits such as repatriation and theft.
Always check the fine print and make sure that you understand exactly what is covered. Most sports (including hiking!) are not covered by the standard insurance coverage.
Once you have purchased your travel insurance for Greece, print out the first page of your policy or at least write down the policy number. This will be the first thing that you are asked for if you need assistance overseas.
Step eleven: learn some useful phrases in Greek
It's always polite to learn one or two phrases of the local language before you travel. A few words of Greek are always appreciated but don't worry about conquering the language too much.
Almost everyone in Greece speaks English, even in the more remote areas. Regardless, if you are able to just introduce yourself in Greek and order food/Greek coffee, it will be much appreciated.

Duolingo is a free, easy-to-use app that uses games to teach you Greek words and phrases. It is also useful to download Google Translate on your phone.
Google Translate works offline. It can be a useful tool to have available for the worst-case scenario if you need to communicate with someone and you are struggling.
Useful Greek words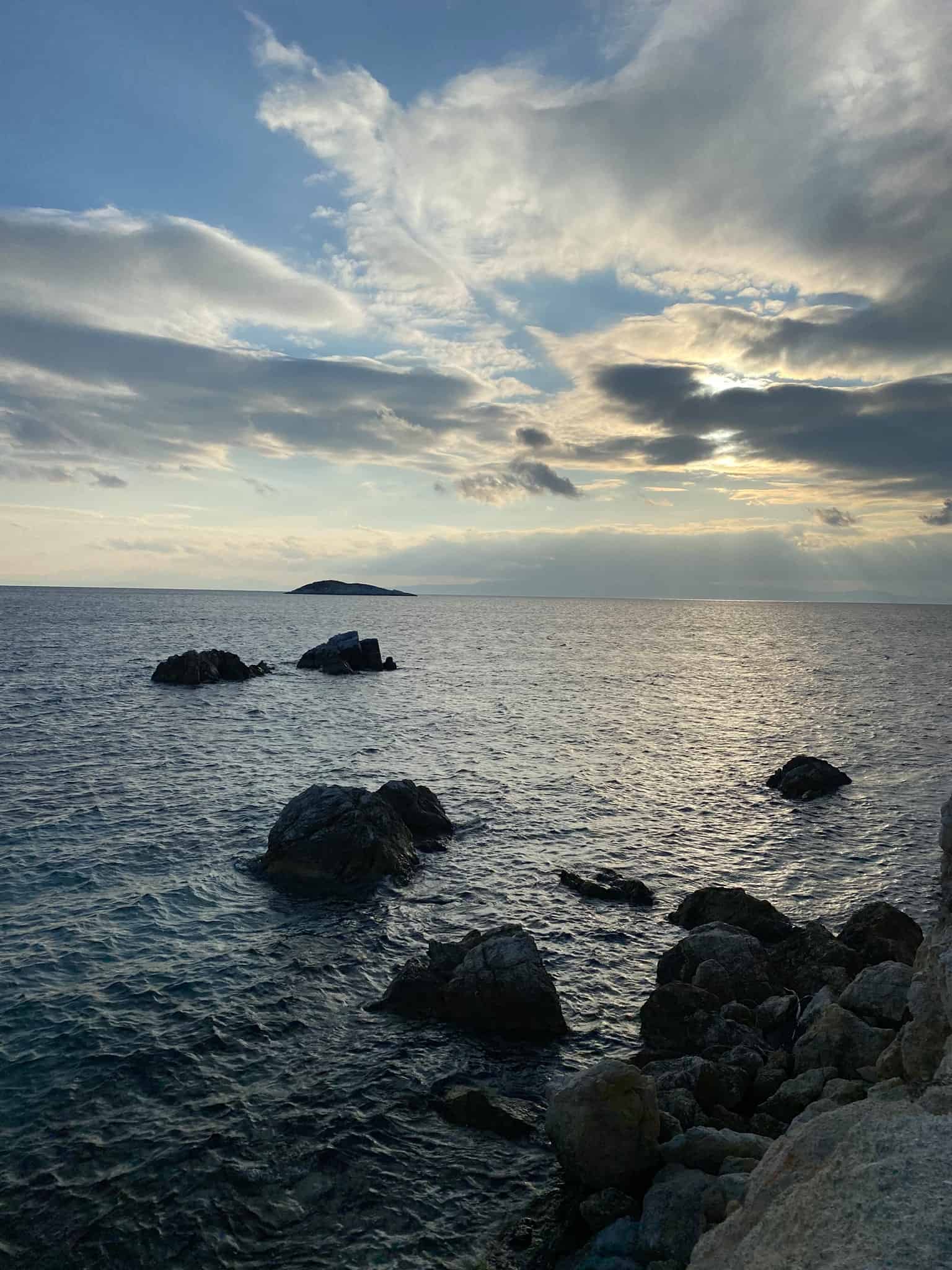 Yassas (Yass ass) – Hi


Kalimera (Kali Mera) – Good morning


Kalispera (Kali Spera) – Good evening (also used in the afternoon/any time after 3 pm)


Kalinichta (Kali Nichta) – Goodnight


Efcharistó (Ef Hari Sto) – Thank you


Tikanis? (Tee Kah Nis?) – How are you?


Parakalo (Para Kah Lo) – You're welcome


Nai (Neh) – Yes


Oxi (Oh hee) – No


Yamas (Yah mas!) – Cheers
FAQs about Planning a Trip to Greece
Do you have any additional questions or concerns about planning a trip to Greece? Hopefully, you will find the answers you are searching for below.
How long should you plan for a trip to Greece?
One or two weeks is a nice amount of time for an initial trip to Greece. If you are planning a city break somewhere like Thessaloniki, Athens or Volos, 4-5 days is ample.
How should I start planning a trip to Greece?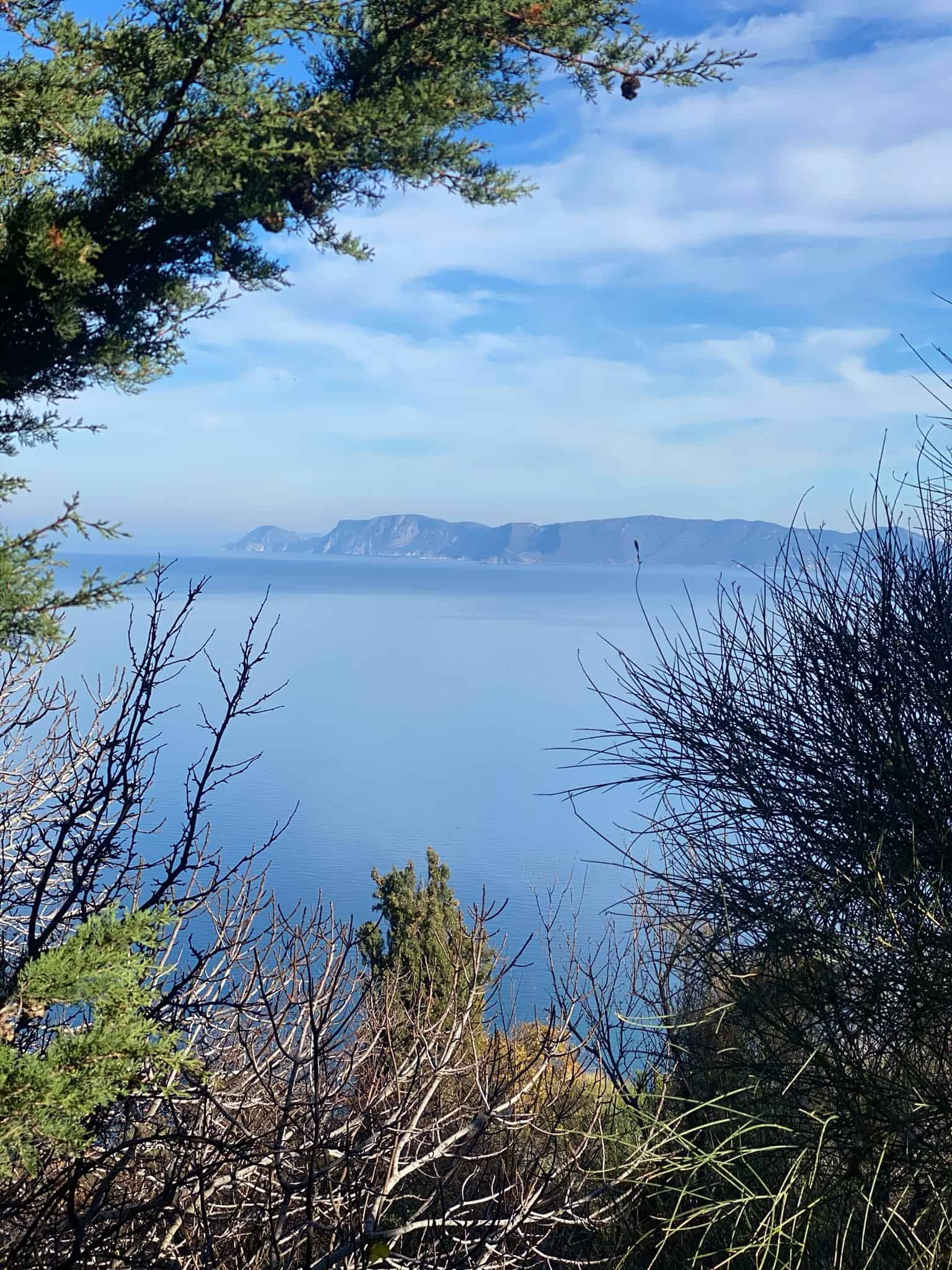 Start planning a trip to Greece by outlining the islands and destinations within the country that you would like to visit. Greece travel blogs, guidebooks, Facebook groups and social media pages can provide inspiration.
Once you have chosen the regions that appeal to you, you can start planning the logistics of how to get there, how to get between destinations, where to stay, etc.
What part of Greece is the best to stay in?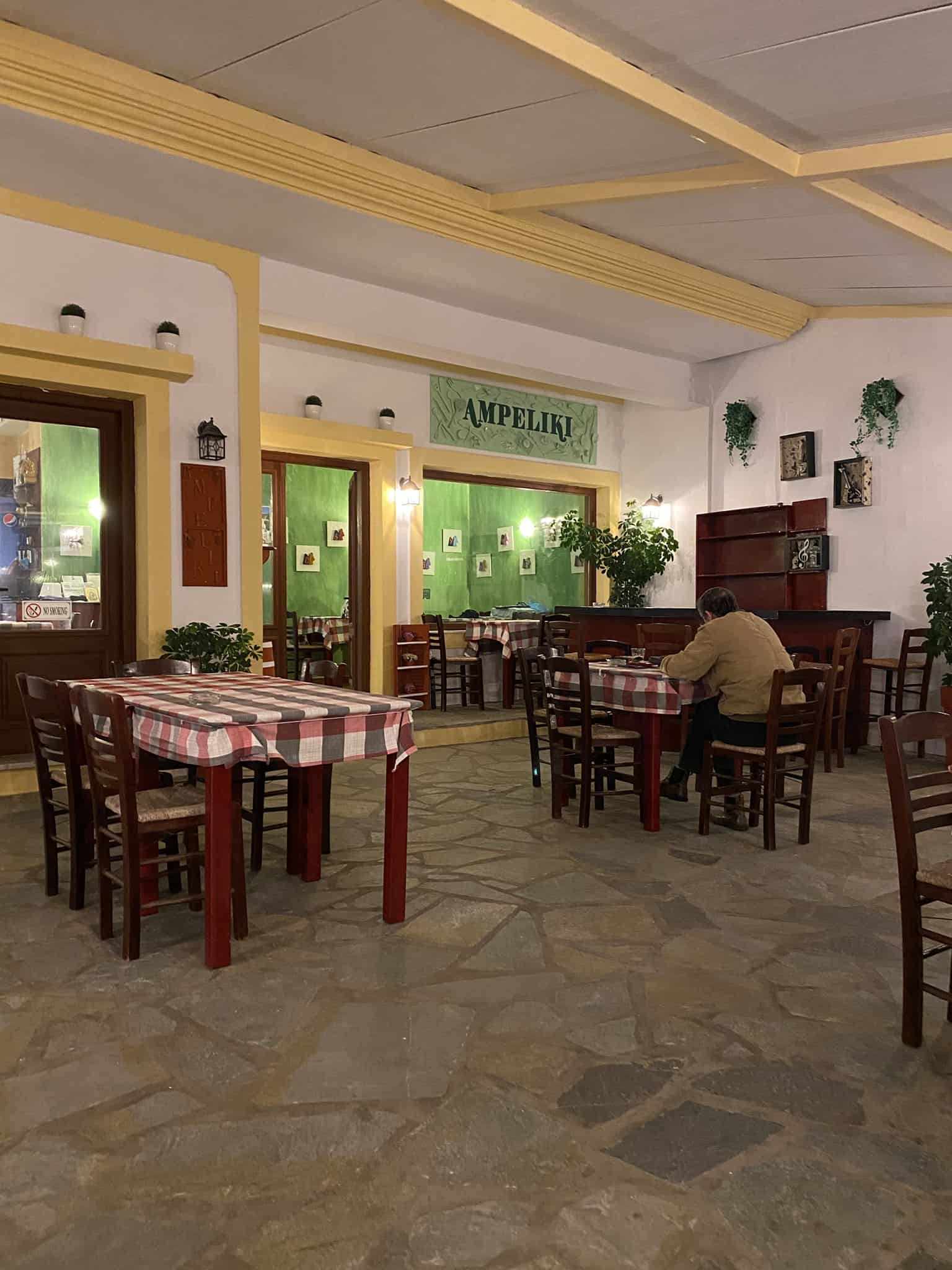 There are over 6,000 islands in Greece, as well as the mainland regions. There is arguably no such thing as a bad place to travel to in Greece.
It all depends on what you are looking for. If you want to explore historical sites and get a feel for Greek culture, you will enjoy planning an Athens itinerary or spending a few days in Nafplio.
The Cyclades islands offer the quintessential postcard images of Greece, with their blue and whitewashed houses and buildings. If you are looking for the best Greek party islands, you will enjoy Skiathos, Zante, or Crete.
What is the prettiest place in Greece?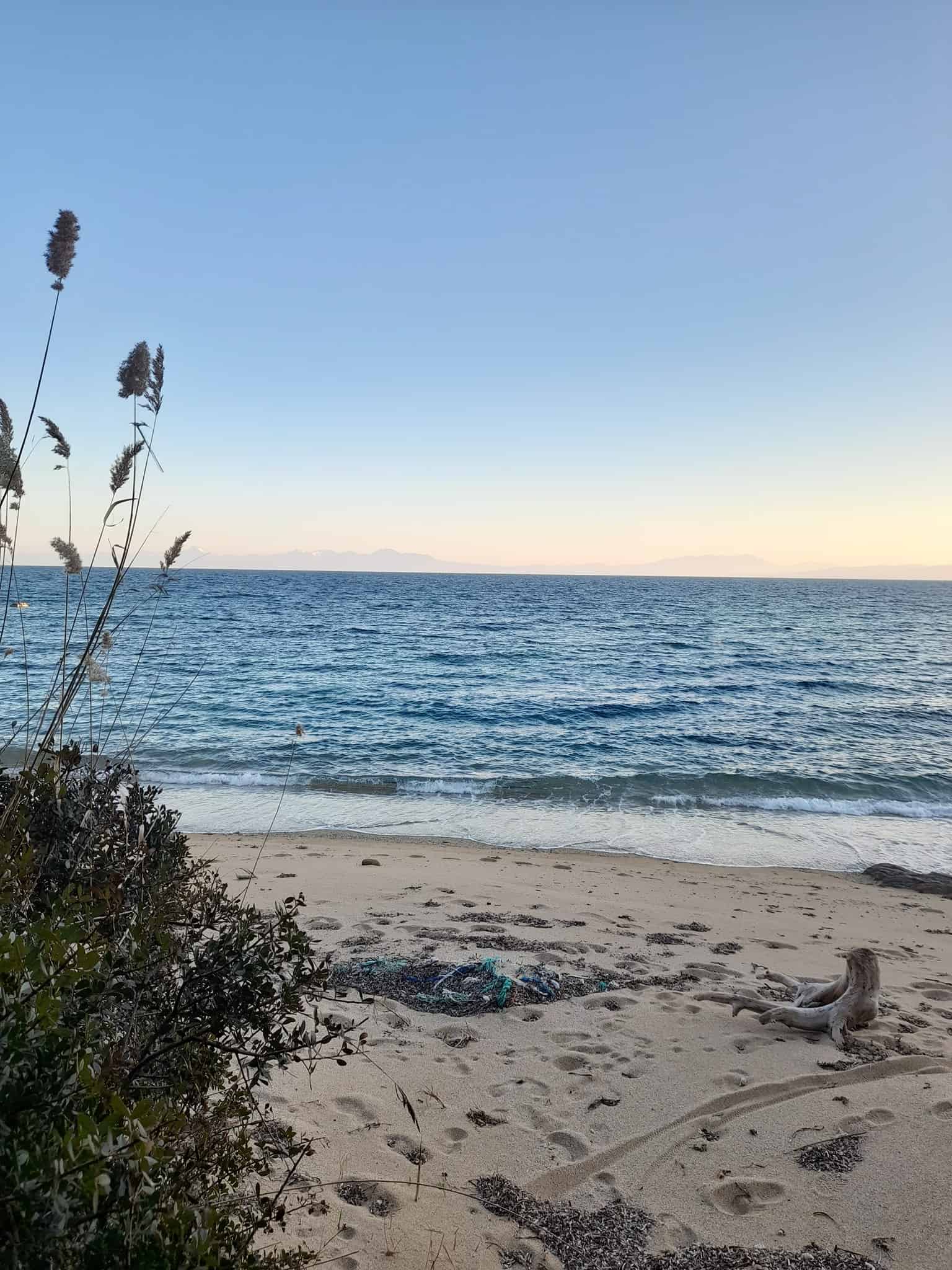 Lots of places in Greece are very pretty and deserving of your time and attention. Skopelos is the greenest island in the Mediterranean, famous for its Mamma Mia filming locations and the clifftop church of Agios Ioannis Kastri.
Hydra, Spetses and Poros are some of the closest islands to Athens, known for their cute fishing towns and coastal walking trails. The Dodecanese and the Ionian islands boast gorgeous beaches that rival what you would expect to see in the Caribbean
Final Thoughts on Planning a Trip to Greece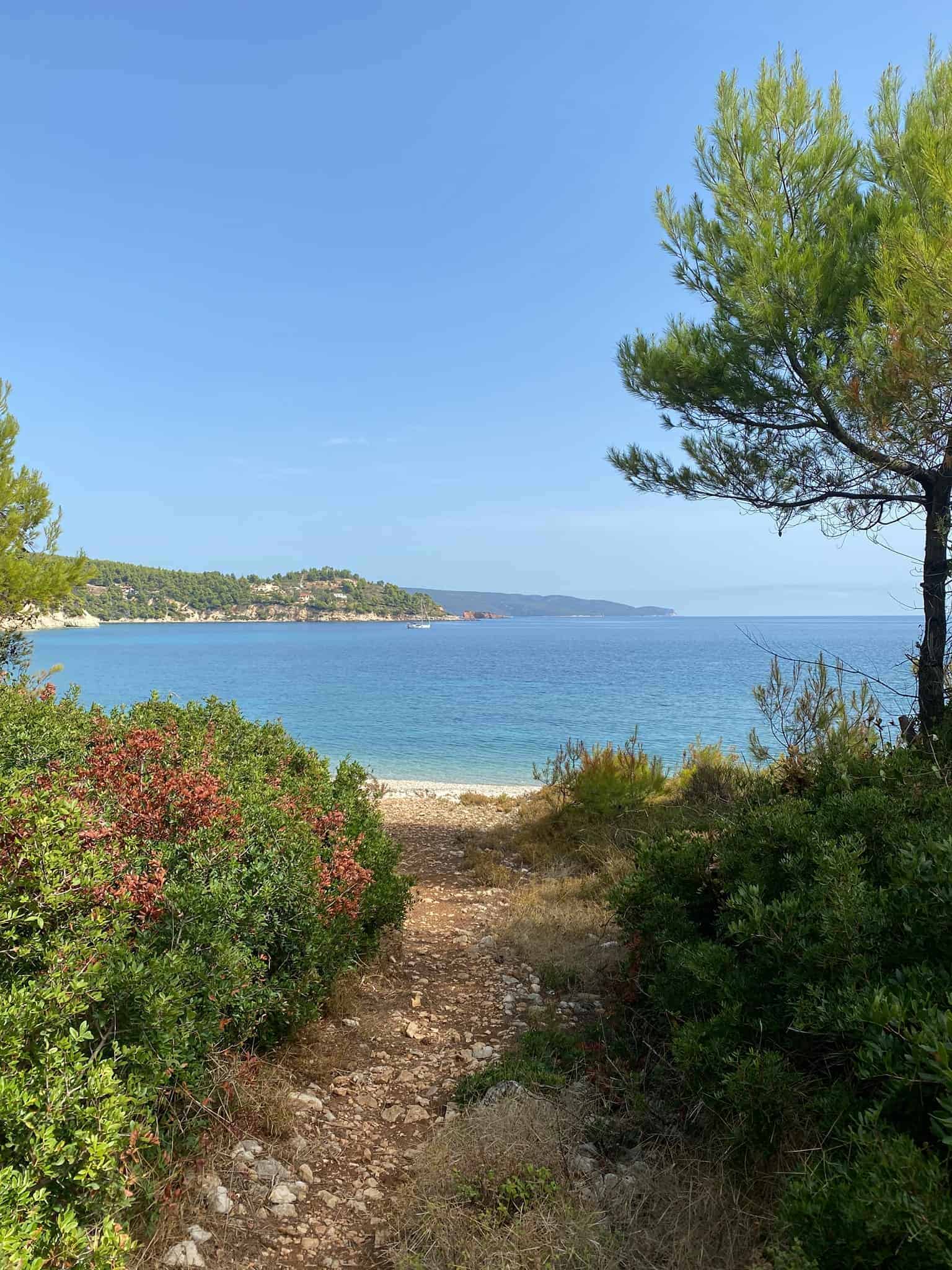 Do you have any further questions about planning a trip to Greece? I've lived here since 2017, in the Pagrati district of Athens. I am happy to assist with any queries you may have.
If you are travelling to Greece for the first time, you might also enjoy reading these books about Greece, or watching these movies about Greece. Safe travels!
Geia sou, Melissa xo
---