Planning a trip to Greece? You've come to the right place! I have lived in this beautiful country for the past three years. Lucky for me, I've had the privelege of exploring Greece pretty extensively during that time.
Planning a Trip to Greece
There are hundreds (possibly thousands?) of forums and Facebook Groups out there that are dedicated to planning a trip to Greece. I'm a member of many of these groups and the sad thing is that I see tourists repeat the same mistakes again and again.
Why?
Many travellers take advice on planning a trip to Greece from other tourists. They all wind up going to the same, overcrowded places and they don't necessarily have the magical Greek experience that they deserve.
Furthermore, many people book a trip to Greece with a tour company or a travel agent. Yes, this can take some of the stress out of planning a trip to Greece individually. However, they are certainly charging you a premium for that service!
Greek tour companies often sell tours and itinieraries that cost several times more what the trip would cost if you organised it independently. That is not a marginal increase.
The Stages of Planning a Trip to Greece
There's a lot more involved in planning a trip to Greece than you may think. A step-by-step guide is provided below to help you through the various stages of planning.
This guide is pretty beastly so feel free to use the Table of Contents to navigate to the relevant section. This guide will cover:
Being realistic about planning a trip to Greece


Choosing where to travel in Greece


Consider travelling off the beaten path


Making a budget


Take the time to research travel resources and blogs


The best season to travel to Greece


Drafting out an itinerary


Planning local transportation in Greece


Consider renting a car in Greece


Searching for accommodation in Greece


Purchase attraction tickets in advance


Know what to pack for Greece


Check your visa requirements


Purchase comprehensive travel insurance


Exchange some Euros ready for your trip


Learn a Few Words of Greek


Book your flights to beautiful Greece!


Purchase a local SIM card on arrival
Be Realistic About Your Trip
When a lot of people are planning their trips to Greece they want to go everywhere. I can't say I blame them! This is a beautiful country and there is a reason that I have chosen to live here for the last two years. That said, Greece is also extremely vast.
You may want to realise your own fairytale at the Mamma Mia island of Skopelos, hike up to the ancient monasteries of Meteora, sip coffee on the scenic seafront of Thessaloniki, and sail around the islands of the Cyclades. That sounds lovely. However, there are huge distances between these destinations.
Accept that you may not be able to do everything in one trip to Greece but feel happy in the notion that that means that you have a reason to come again to lovely Greece in the future.
Make a list of the places that you want to visit in Greece, observe their locations on a map, and be practical about what is possible.
Choosing Where to Travel in Greece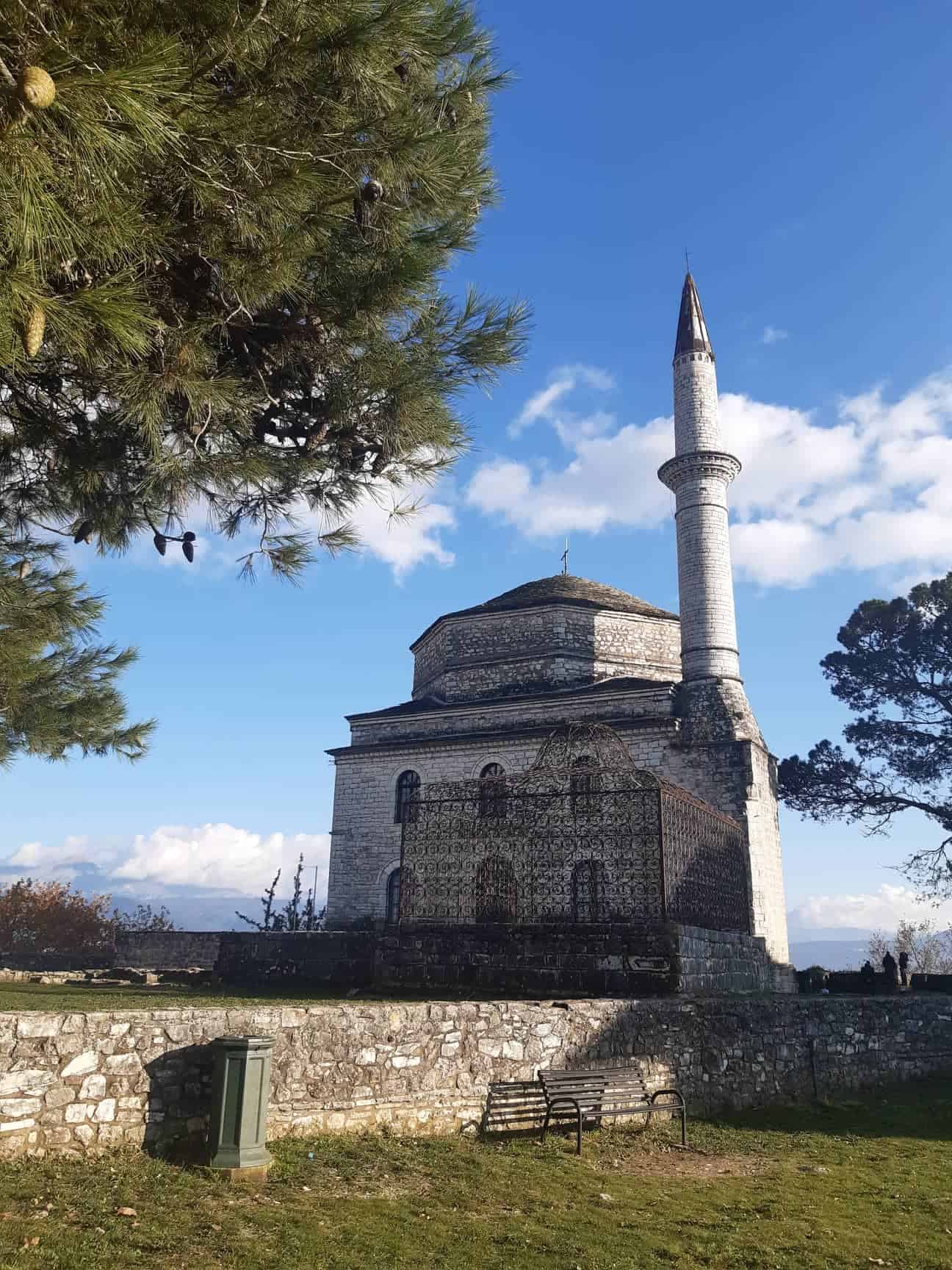 It can be overwhelming choosing where to go when you are planning a trip to Greece. There are just SO many options to choose from.
The best places to travel depend a lot on you and your personal preferences. For example, do you prefer sleepy idyllic Cycladic islands or places known for all-night parties?
Do you prefer relaxing on the beach or exploring archealogical sites? There are so many options in this breathtaking Mediterranean country. However, some of the most popular travel destinations in Greece are discussed below for your consideration.
Athens 
The Greek capital of Athens is one of Europe's grittiest capital cities yet it certainly has its charm. With its sunbleached ruins and ramshackle streets that play host to countless traditional tavernas and quaint coffee shops, Athens is considered by many as the starting point of modern civilisation.
Since Greece's largest airport (Eleftherios Venizelos) is situated in Athens, it makes sense to start your Greek adventure here. Don't miss the Acropolis, the historical sites of ancient Plaka, and a chance to take a trip to the nearby Athenian Riviera.
The Cycladic Islands 
The islands of the Cyclades are probably what springs to most people's minds at the thought of spending a summer in Greece. Mention of the Cyclades conjures up images of white-washed walls and blue-domed roofs of quaint Cycladic houses, and a backdrop of breathtaking coastlines and volcanic sand beaches.
Santorini and Mykonos are no doubt the Cycladic islands that make an appearance on most people's travel bucket lists, however, there are other lesser-known yet equally beautiful alternatives to consider – including the isles of Naxos, Syros, and Sifnos.
Thessaloniki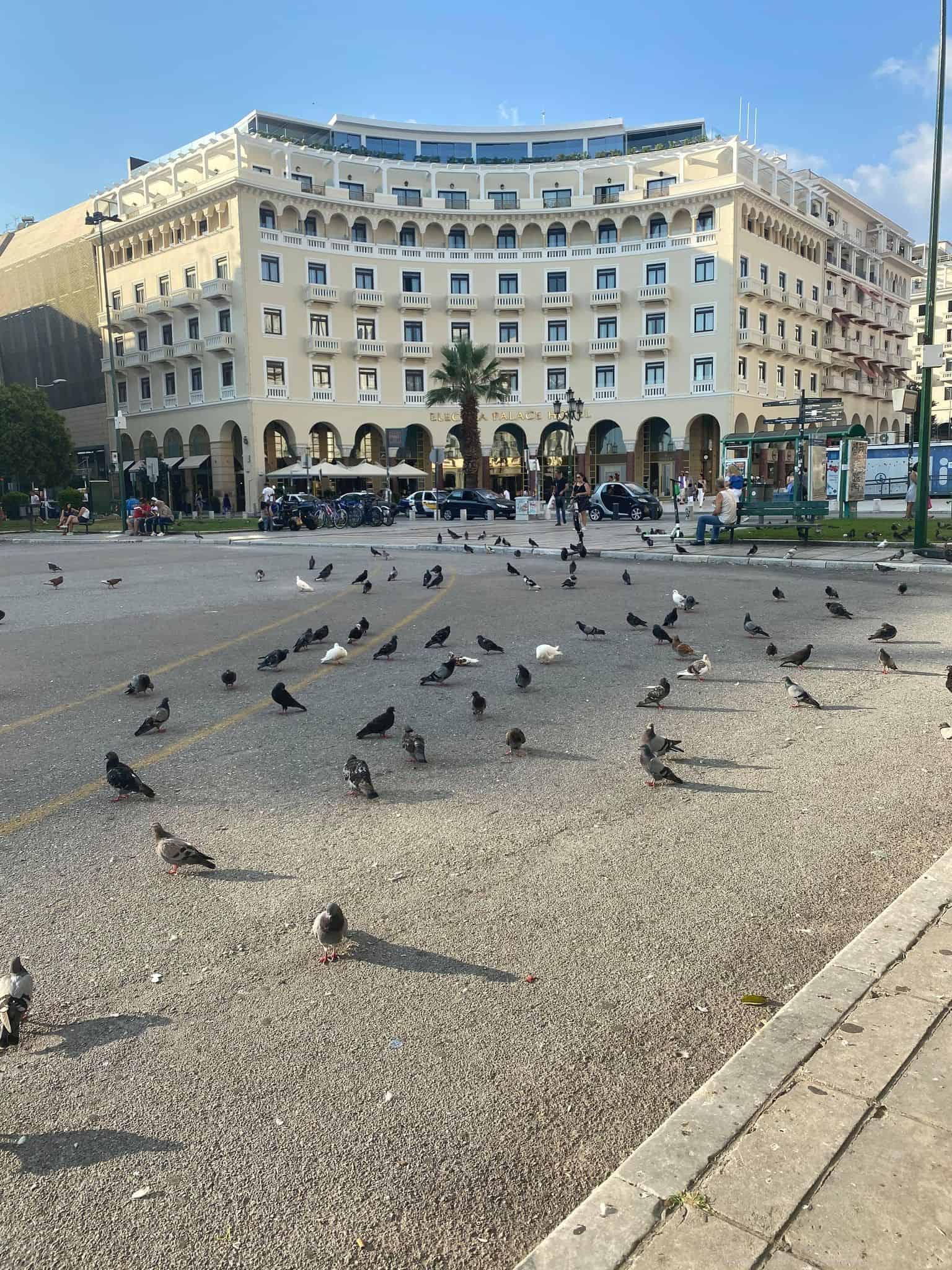 Greece's second city is located a little farther north than most tourists care to venture. However, Thessaloniki, with its seafront location, beautiful views over the water, and rich history, also has plenty to offer. Thessaloniki's restaurants are some of the best in the country.
Thessaloniki's neighbourhoods each have their own unique character. It is hard not to fall in love with the pastel-coloured promenades of Ladadika, or the hip Navarinou Square. The city also makes a great base for taking day trips to places such as Kerkini Lake or Halkidiki.
The Islands of the Saronic Gulf 
The Saronic Gulf islands may well be one of the most underrated places in Greece. This beautiful archipelago awaits in the cerulean waters of the Aegean sea.
The islands are easy to reach via ferry from Athens. This makes them the perfect destination for those who want to combine an island getaway with some exploration of the mainland.
Each island offers something a little different. Rugged Spetses is predominantly comprised of national parks making it the perfect spot for hiking and outdoor adventure.
Hydra island feels like a journey back in time. It consists of several quaint fishing villages that can only be reached on foot or by horseback. Vehicles are strictly prohibited in Hydra.
Lefkada 
Floating in the Ionian sea, yet connected to the mainland, Greece's large western island of Lefkada is a popular summer travel destination among locals. Lefkada is often affectionately referred to as being "the Caribbean of Greece" on account of its exotic landscapes and beaches. 
Various towns and villages are scattered throughout Lefkada. They make a nice base for exploring the wider region. Nidri Lefkada and Agios Nikitas Lefkada are two lovely seaside towns to consider.
Zakynthos 
Zakynthos (Zante) is one of the most popular summer getaway destinations in Greece. The island has become almost synonymous with large resorts and package holidays. However, there is a lot more to Zakynthos than initially meets the eye.
Once you travel away from the touristic southern part of the island, you are greeted with traditional rural villages, dense forests, rugged wilderness, and breathtaking coastlines. Here, jagged limestone cliffs meet clear turquoise waters.
The Peloponnese 
The Peloponnese is a region of Greece like no other. With its snow-capped mountains, vast gorges and wild landscapes, the Peloponnese is a perfect destination for those who love the great outdoors.
Numerous vineyards are located here. The area also has a unique culinary culture, thus makes Peloponnese a wonderful foodie destination.
A popular day trip from Athens is to visit the ruins of Ancient Olympia. Equally mesmerising is the ancient village of Monemvasia, the undisturbed beauty of The Mani, and the rewarding Menalon hiking trail.
Go Off-the-Beaten-Path in Greece
Greece is one of the most popular tourist destinations in the entire world. More than 33 million people travelled to Greece in 2018.
Some areas of the country do get very overrun with tourists. This is especially the case during the summer months when some islands and parts of Athens seem to see more foreigners than Greeks!
However, it is easier than you think to travel off-the-beaten-path in Greece. Most tourists seem to stick to the same few places. Instead of visiting Santorini or Mykonos this summer, venture to the lesser-known islands of Kea, Milos, and Tinos. Instead of Athens and Thessaloniki, book a trip to Ioannina or Kastoria.
The Benefits of Off-the-Beaten-Path Travel in Greece
The perks of travelling off-the-beaten-path in Greece are plentiful. For one, you don't have to contend with annoying crowds everywhere you go.
You can take photos outside of beautiful monasteries and lounge on pristine beaches without having to share the experience with thousands of others. From an ethical travel standpoint, travelling off-the-beaten-path enables you to spread your euros to smaller, local businesses. That's great for the Greek economy!
Travelling to places less-frequented by tourists also guarantees that you will have a more rewarding, genuine experience. There are many places that I have travelled to in Greece where I have been the only tourist in town!
Some less-visited destinations in Greece include Northern Greece, the Peloponnese, Volos, Parga, and Trikala, to name a few.
Do Plenty of Research When Planning a Trip to Greece
There are two extremes of travellers: the type A kind of travellers that like to plan out every last detail of their trip (*raises hand*) and those who prefer to live with spontaneity.
Arguably a happy medium is somewhere between the two. Doing at least some reading while planning a trip to Greece will help you to plan out your schedule and make the most of your time.
There are a plethora of free resources and travel blogs abut Greece online. Sometimes flicking through a good travel book is even better!
Some high-rated travel books about Greece that you may want to consider are:
Lonely Planet Greece


Rick Steves: Athens and the Peloponnese


Fodor's: Essential Greece


The Complete Idiot's Guide to Ancient Greece


Lonely Planet: Greek Islands
Draft Out a Budget
Greece is one of the most budget-friendly travel destinations in Europe. You can easily travel to Greece on a budget as little as $40 per day, especially in the off-peak season.
That said, the time of year really does play a huge factor in how much things cost – supply and demand and all that. The main aspects to consider when drawing out your Greece travel budget are outlined below.
When Are You Planning a Trip to Greece For?
The summer months of July and August are the "peak" season for visiting Greece. At this time, millions (literally) of travellers from across the world flock to the various islands and coastal areas in search of a slice of paradise.
During the summer season, accommodation, flights, tours, and ferry tickets in Greece can be as much as 60% higher than during the shoulder season. I'd generally advise avoiding the extra expense of visiting at this time if you can. If it's unavoidable, make sure that you are aware of how much things cost so that you don't get a shock upon arrival.
Where Will You Be Travelling?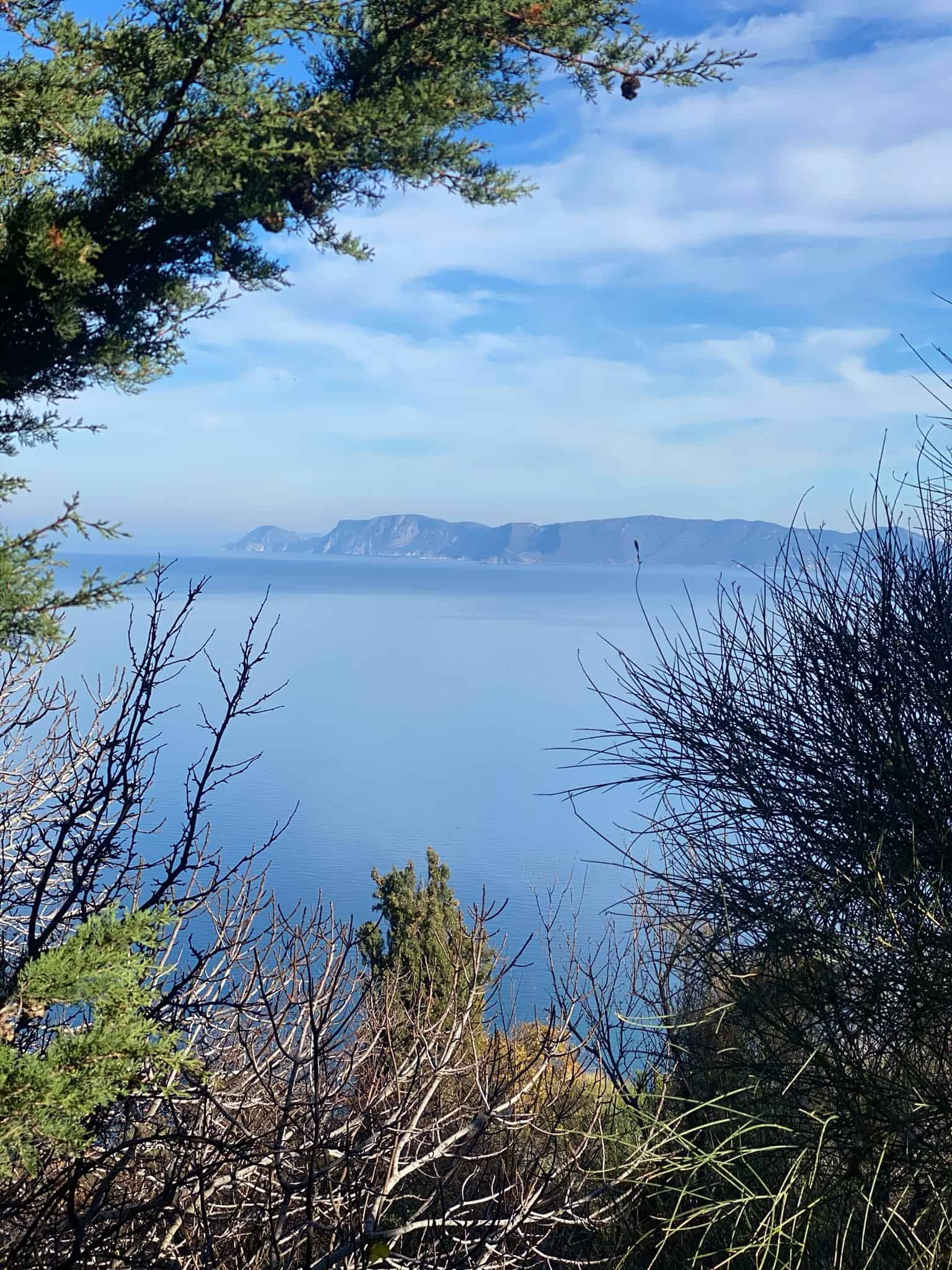 It is impossible to provide one broad generalisation as to how much things cost in Greece. Prices vary substantially depending upon where you are going.
In major Greek cities such as Athens and Thessaloniki for example, you can find an entire Airbnb apartment for as little as $15 per night. Boutique and mid-range hotels here cost as little as $30 per night. Prices are similar on some of the lesser-known islands, especially during the off-peak seasons.
Some Greek travel destinations such as Santorini or Mykonos are more upscale and it is impossible to find anything for less than $80 a night.
What Will You be Doing? 
If you are going to be basing yourself in one or two places, staying in an Airbnb accommodation, eating out at tavernas, and generally doing free or low-cost activities, a budget of $40 per day is more than enough. This assumes that you are walking everywhere, cooking a lot of your own meals and occasionally visiting a museum or archaeological site.
On the other hand, if you want to make use of local tour guides, take cooking classes, visit theatrical performances, and visit private beaches or upscale restaurants, your daily budget will be much more.
When to Travel to Greece
When is the best time to travel to Greece? That is the million-dollar question.
The best time to travel to Greece varies significantly depending on where you plan on going, and what you plan on doing when you arrive. It is important to note that Greece is not a hot Mediterranean paradise all year-round. It does get cold here during the winter and tourism in Greece is extremely seasonal.
The Best Time to Visit the Greek Islands
If you are planning on visiting the islands, it is best to do so in May, early June, or late September so as to avoid the crowds and the higher prices. This also means that you can enjoy more pleasant temperatures.
In the shoulder season, average temperatures range from 25 to 30 degrees Celsius. This is much more bearable than the 30-40 degrees climates that you will see in July and August.
Spring in Greece
Ferries between the mainland and the Greek islands start running on a more regular schedule from March onwards. This is the shoulder season and temperatures range between 20 and 25 degrees Celsius during this time.
The spring season is a nice time to go hiking in Greece before it gets too hot. Some touristic businesses on the islands do not open until the end of May/early June. However, the weather is pleasant enough to go swimming and enjoy the beaches.
Summer in Greece
Summer is the high season for travel to Greece. Tourists from across the globe flock to the Greek islands en masse to live out their Mamma Mia fantasy.
Prices are at their annual high during July and August. Accommodation, ferries, and attraction tickts for the summer months should also be reserved in advance.
Expect long queues when passing through major airports such as Athens Eleftherios Venizelos. The headaches of travelling during the high season can be mostly avoided if you travel off the beaten path.
Autumn in Greece
September and October in Greece are still very pleasant. From late September, the number of tourists n Greece starts to subside dramatically.
The conditions in Greece in Autumn are similar to Spring. This is also a great time to go hiking. Prices drop significantly from October onwards.
Winter in Greece
Winters in Greece can become bitterly cold with temperatures that dip well below 10 degrees. We have even had a lot of snow in recent years!
Autumn and Winter are a nice time for city breaks to Athens and Thessaloniki. You can visit all of the main sites without the crowds.
The temperatures may be low. However, the skies are usually blue and it doesn't rain excessively. You could also consider some of Greece's lesser-known winter travel destinations such as the mountain villages of Arachova, Zagori, or Karpenisi.
Important Dates in Greece
When planning a trip to Greece, it is helpful to know some important dates and festivals. It can really enrich your Greek adventure if your trip coincides with major celebrations such as Apokries or Christmas in Athens.
New Year's Day: January 1st


Apokries: Greek carnival celebrations (changing dates in February)


Orthodox Easter: Changing dates in March or April


Greek Independence Day: March 25th


Labour Day: May 1st


The Epidaurus Festival: An annual musical and theatre festival that takes place between May and October


The Ascension of the Virgin Mary: August 15th


Ohi Day (The Day of No): October 28th


Thessaloniki International Film Festival: November 5th – 15th


Christmas: December 25th
Draft Out a Greece Itinerary
Once you have made a final decision on where you want to go, it's time to draw up your itinerary. I have written several cross-country and island hopping Greece itineraries.
There are lots of things you want to consider when drafting out your itinerary. You may wish to ask yourself questions such as:
Am I more interested in Greek history and mythology or relaxing on a beach?


Do I want to explore one part of Greece in depth?


Do I want to hop around different islands and see what they have to offer?
Allow Yourself Time to Relax
To reiterate again – don't try and cram too much in! If you have to rush through each stop on your itinerary, it will not be as enjoyable as it could be. Allow enough time to truly immerse yourself in the surroundings and culture of each place you visit.
As a general rule, if you have two weeks to spend in Greece, try to add no more than 4 or 5 stops on your itinerary. If you have just four or five days, try to base yourself in one city and then take day trips out from there.
Plan Your Local Transportation Around Greece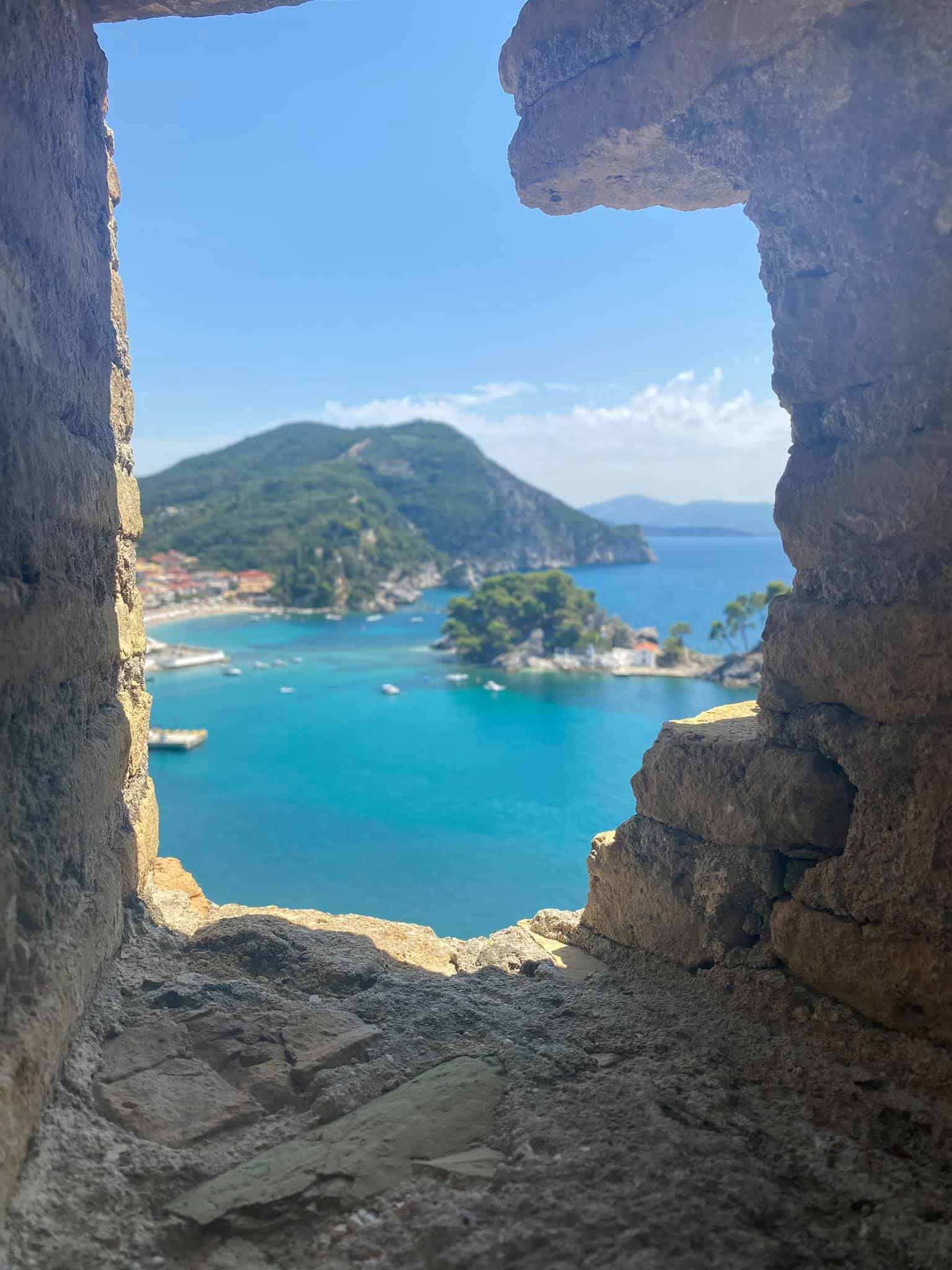 Once you have mapped out your itinerary, the next stage is to establish how you are going to get from one place to another. Public transport links in Greece are very good.
Local trains, buses, and ferries are very modern and efficient. This helps make Greece a great destination for independent travel.
Train Travel in Greece
Trains are arguably the best way to get around Greece. They are often more affordable than buses.
Greek rail services are operated by the Italian-run OSE company. There are two types of services that you can travel on – regular trains and "IC" fast services.
There is a moderate price difference between the two. The regular trains are relatively slow and stop at every station along the route.
However, the intercity (IC) services speed along to the major stations. You can check the latest timetables and fares here. 
Buses in Greece
KTEL buses are the largest bus network in Greece. There are also some smaller, local companies that operate in and around various towns and cities.
Frustratingly, there is not one central website for all Greek buses or all KTEL buses. There are different websites for each region. For example, KTEL Attikis for Athens, KTEL Thessalonikis for Thessaloniki, etc.
The best way to find the routes and information that you want is by goolging "KTEL" and the name of the city. For example, KTEL Meteora. Here's hoping this process is made easier in the future!
Ferries and Boats in Greece
Ferries and hydrofoils are a popular way to get between the islands and the mainland. Schedules and ticket prices vary depending upon the season.
If you are travelling to Greece during the summer, you are strongly advised to purchase your ticket in advance. Check the ferry schedules here.
Consider Renting Your Own Car in Greece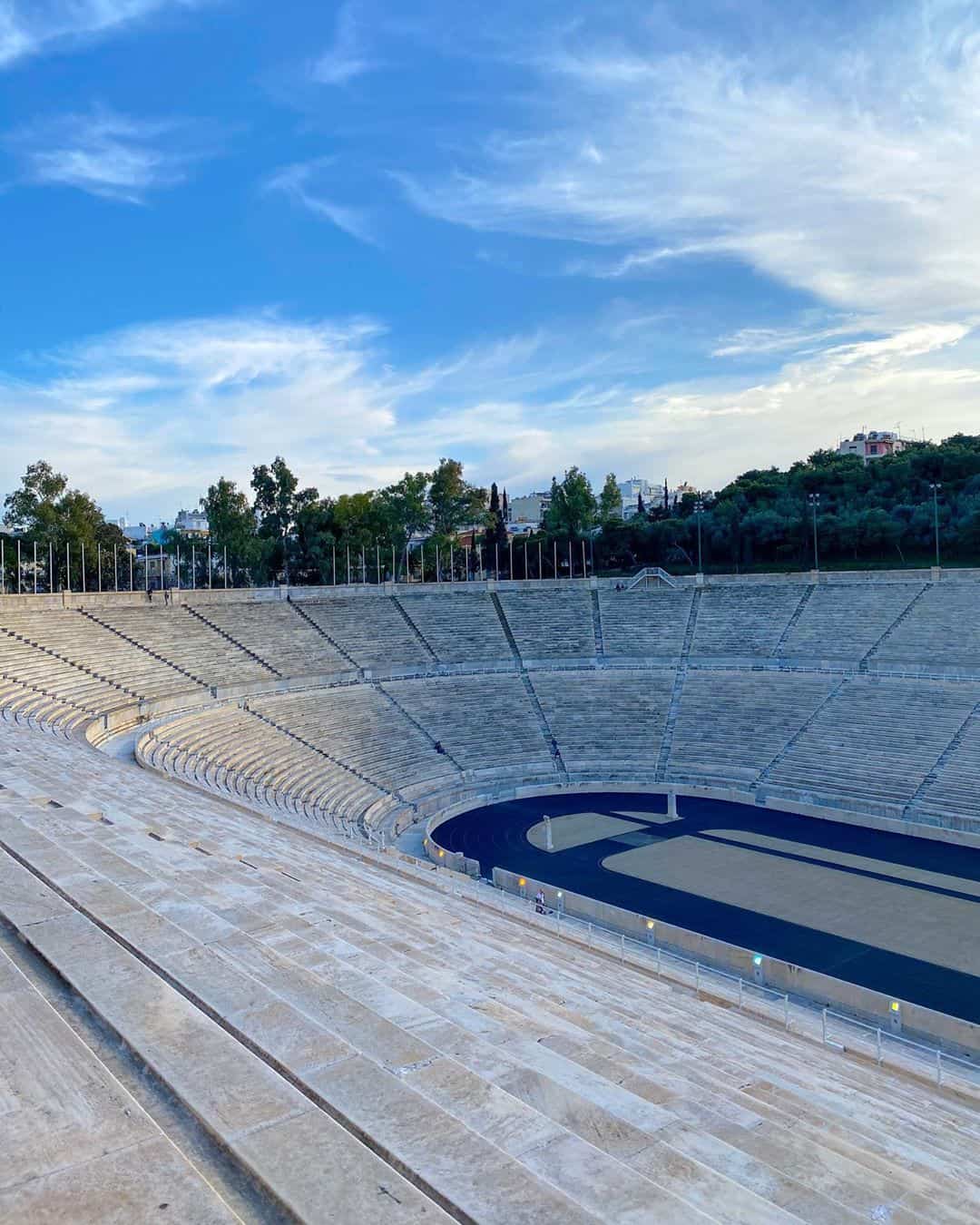 Tell anyone that you're thinking about driving in Greece and they look at you as if you have sprouted a third head. However, renting a car in Greece is actually much easier than it may sound.
This is a nice choice if you want a little more freedom and flexibility in your schedule. Many small towns and villages across the mainland are tricky to get to if you do not have your own transport.
It is advisable to book your rental in advance, especially if you will be travelling during the summer months. Various reputable rental companies offer collection from airports across the islands and the mainland.
Shortlist Some Accommodation Options
Browse booking.com and other hotel comparison sites to review some possible accommodation options ahead of your trip. This needs to be booked in advance if you are travelling during the summer months.
One tip is to consider making reservations at hotels that have free cancellation up until a certain date. That way you have some flexibility in your Greece trip if you desire it. If you decided that you would like to spend a little longer in a certain city, you can do.
Buy Tickets to Popular Activities in Advance
Many tours, excursions, and cultural experiences can be booked once you arrive in Greece. However, if there is a day trip or a particular tour that you are really interested in, consider reserving your spot in advance while you are still in the stages of planning a trip to Greece.
Tours and Excursions in Greece
While I am certainly not a fan of "traditional" tours that entail following a Tour Guide around as she waves a red flag and 42 other travellers follow, I do see the value in more "intimate" tour experiences.
Small tours with local guides can enable you to really scratch beneath the surface of a country's history and culture. For example, you might be interested to do a food tour in Athens or take a traditional Greek cooking class.
One really nice tour company to have on your radar is Get Your Guide. The company organises intimate cultural experiences with local guides in various destinations around the world. You can also purchase airport transfers and ferry tickets with them too, which is nice because then you can keep everything in one place ready for your trip.
Tickets to Buy Ahead of Arrival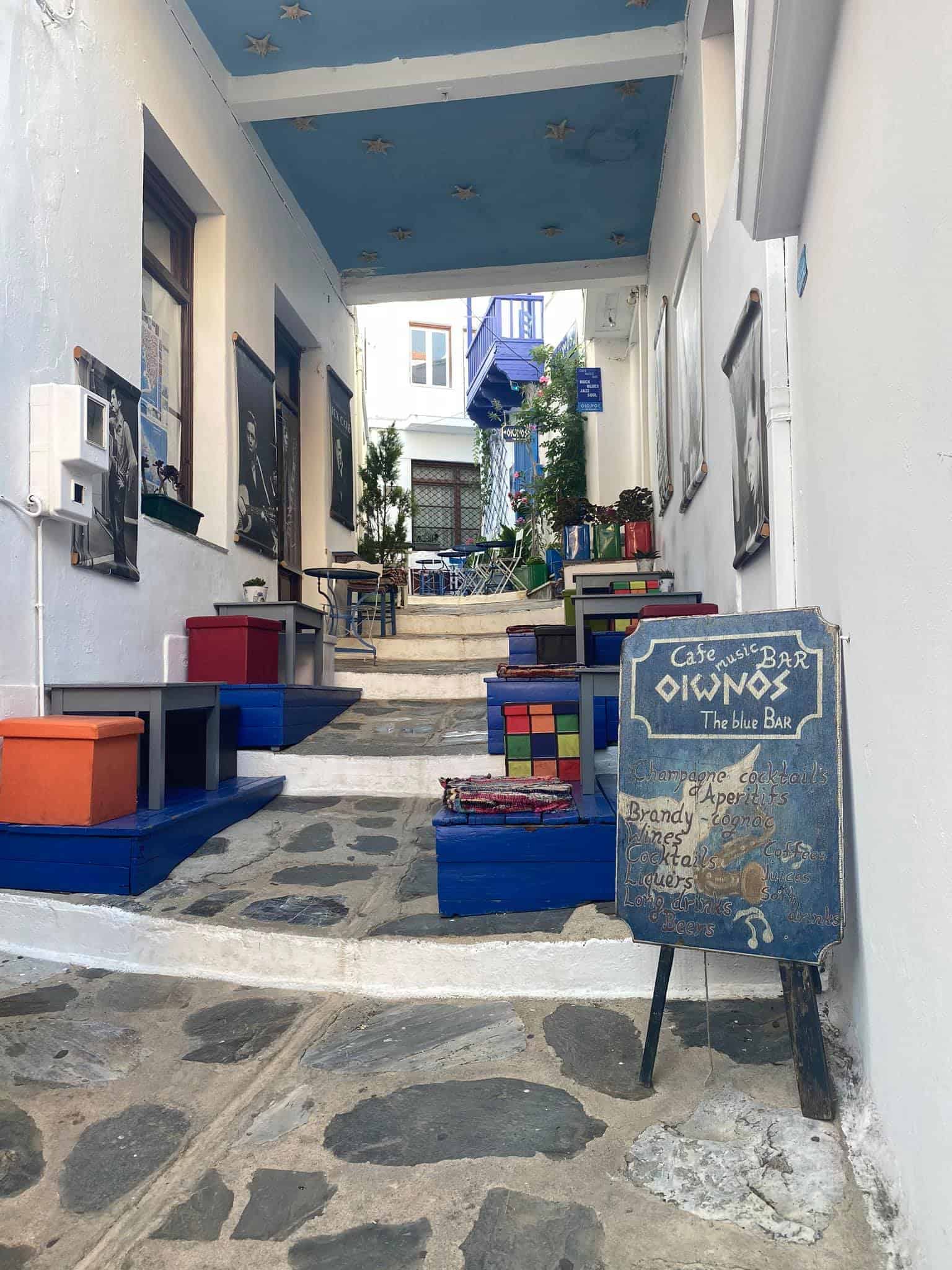 When planning a trip to Greece, it is worth getting some things organised in advance. You may wish to pre-purchase the below tickets to save yourself from having to endure long queues on arrival in Greece.
Know What to Pack for Greece
Knwoing how to prepare for a trip to Greece includes finding out what to pack (and what to leave behind). The climate between different seasons can vary significantly in Greece, so it's a good idea to learn the approximate temperature for the time of year you're visiting. You can then pack accordingly from there.
You should include good, sturdy footwear in your Greece packing list, regardless of where you are travelling. The pavements in many Greek cities are often uneven.
Check Your Visa Requirements
Check your government's local travel advice when planning a trip to Greece. Visa requirements vary depending on the type of passport that you hold.
Greece is part of the Schengen Zone. The residents of most European countries, in addition to all twenty-six Shengen zone countries, do not require a visa to visit Greece.
People who hold a passport from the following countries are permitted to enter the Schengen Zone without a visa for 90 days in any 180 day period:
Albania, Andorra, Antigua and Barbuda, Argentina, Australia, Bahamas, Barbados, Bosnia and Herzegovina*, Brazil, Brunei, Canada, Chile, Colombia, Costa Rica, Dominica, El Salvador, Georgia, Grenada, Guatemala, Honduras, Hong Kong S.A.R*, Israel, Japan, Kiribati, Macao S.A.R*, Macedonia*, Malaysia, Marshall Islands, Mauritius, Mexico, Micronesia, Moldova*, Monaco*, Montenegro*, Nauru, New Zealand, Nicaragua, Palau, Panama, Paraguay, Peru, Saint Kitts and Nevis, Saint Lucia, Saint Vincent, Samoa, Serbia*, Seychelles, Singapore, Solomon Islands, South Korea, Taiwan**, Timor Leste, Tonga, Trinidad and Tobago, Tuvalu, Ukraine, United Arab Emirates, United States of America, Uruguay, Vanuatu, Venezuela
Those nations that are marked with an asterisk above have special requirements to be allowed visa-free travel to the Schengen zone so check with the government accordingly. This information is subject to change, and High Heels and a Backpack provides no guarantees about its validity. Always double-check the latest travel updates with your local government before travelling.
Overstaying a Schengen visa can result in deportation and fines. Always ensure that you have enough days remaining.
Purchase Comprehensive Travel Insurance
Travel insurance should be considered an essential purchase for travelling anywhere and planning a trip to Greece is no different. You never know what may happen, and medical costs abroad can be extortionate.
Ensure that you purchase a comprehensive travel insurance package that provides adequate medical cover (a minimum of $1 million is advisable), in addition to other aspects of cover such as repatriation and theft.
Always check the fine print and make sure that you understand exactly what is covered. Most sports (including hiking!) are not covered by standard insurance cover.
Dust Off Your Greek Phrasebook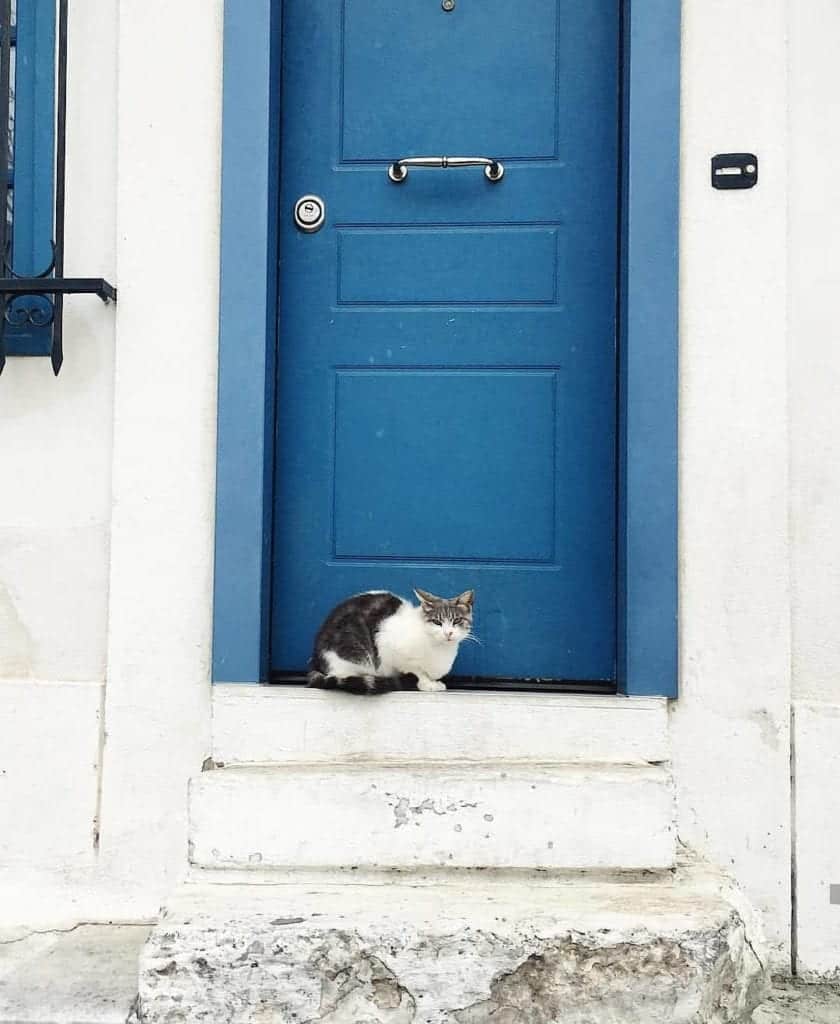 It's always polite to learn one or two phrases of the local language before you travel. A few words of Greek are always appreciated but don't worry about conquering the language too much – almost everyone in Greece speaks English!
I actually know a fair few ex-pats that live in Greece yet still cannot speak a word of Greek after several years. It is ignorant, yes, but that just reiterates how wide spoken English is!
Anyway, as I mentioned, it will be much appreciated if you are able to master just a few words in Greek. I once saw a Waiter let an English tourist have her coffee for free because he was so impressed that she ordered it in Greek!
Useful Greek Words
Yassas (Yass ass) – Hi


Kalimera (Kali Mera) – Good morning


Kalispera (Kali Spera) – Good evening (also used in the afternoon/any time after 3 pm)


Kalinichta (Kali Nichta) – Goodnight


Efcharistó (Ef Hari Sto) – Thank you


Tikanis? (Tee Kah Nis?) – How are you?


Parakalo (Para Kah Lo) – You're welcome


Nai (Neh) – Yes


Oxi (Oh hee) – No


Yamas (Yah mas!) – Cheers
Book Your Flights and Head to Greece!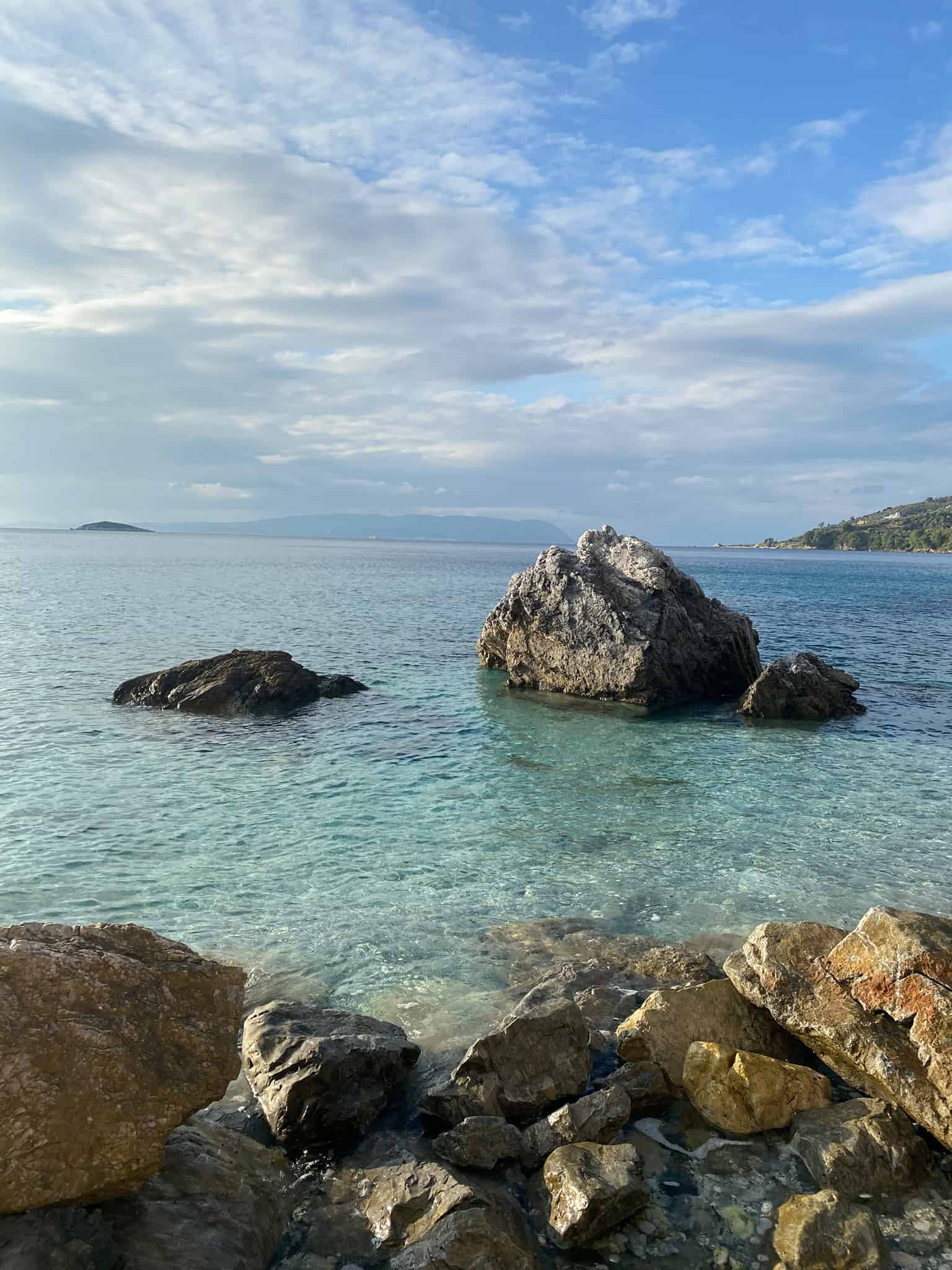 Once you have mapped out your travel plans, you can finalise your trip by booking a flight to Greece. Fortunately, flights to get to Greece from within Europe and the Middle East are incredibly good value.
Budget Flights to Greece
You can easily find deals from London to Athens for as little as £25! Flights from the UK to Corfu, Crete, and Thessaloniki can be purchased for just £50-£60, even in the height of summer. 
Numerous budget airlines operate flight routes to Greece, including RyanAir, Wizz Air, Jet2, and Aegean Airlines. Athens Eleftherios Venizelos is Greece's main international airport. Thessaloniki, Heraklion (Crete) and Corfu also operate as major hubs.
Many of the smaller islands do have their own airports too. Depending on your schedule it may be preferable to fly to them directly or to fly into Athens and then take an internal flight, or a ferry from Piraeus.
Flying to Greece from the USA
If you are planning a trip to Greece from the USA, you might find that it works out substantially cheaper if you fly into Athens first, rather than booking a flight to one of the islands. Use a comparison website such as Skyscanner to compare the various prices. You can search for flights from your departure city to "Greece" as a whole to find out which is the cheapest part of Greece to fly into first.
Parting Words
Do you have any further questions about planning a trip to Greece? I've lived here for the last three years. I am happy to assist with any queries you may have. Feel free to drop me an email or a comment below. Safe travels! Geia sou, Melissa xo
Disclaimer: This guide on planning a trip to Greece may contain the occasional affiliate link. This means that I may obtain a small amount of commission at no additional cost to you if you decide to make a purchase through any of the links contained on this page.
---