Establishing what to have, and what not to have in your Greece packing list can be overwhelming. I mean… Let's be honest with ourselves – packing is a nightmare wherever we decide to travel.
Most of us find ourselves not knowing how best to dress for the local climates. We pack items, and then unpack them again, leave packing until the night before the flight because we hate it so much, and so on. 
By the end of it all, we probably have to sit on top of our suitcases to get them to close because we just couldn't decide what to take with us and now the wretched case is overflowing with outfit options that we will probably never wear. Sound familiar? 
Greece Packing List & What to Wear in Greece for Women
Drawing up a Greece packing list, of course, depends somewhat on the time of year that you are going to be travelling, and the type of activities that you are going to be doing. I'm going to assume that you are planning on venturing out to the idyllic Cycladic islands, or wandering around the crumbling ancient sites of mainland Greece during the warm Summer months (May to September). As such, I have given you some handy suggestions accordingly. 
By the way, I have lived in Greece for the last three years so I am well poised in handling the various climates and conditions. Feel free to use the table of contents below to scroll to the relevant sections. 
Comfortable Walking Shoes
I cannot stress enough how important it is that you have a really comfortable pair of shoes that you can wear while exploring Greece. This applies regardless of where you are going.
Sometimes flip flops just don't provide you with enough support! I have a pair of North Face walking sandals which, though admittedly are not the epitome of international chic, are incredibly comfortable. They are kind of like a supportive sandal if you like.
Tennis shoes are also okay. However, walking sandals are arguably better as they let your feet breathe.  
Suitcase
Whether you prefer a suitcase or a large backpack is something that comes down to personal preference. However, a suitcase can save your back from having to deal with the strain of carrying large weights.
A four-wheel suitcase is the easiest option for getting your things from A to B. Opting to buy a case with a built-in, TSA-approved combination lock also helps to ensure security. If you are only travelling with carry-on luggage, be sure to double-check the dimensions that your airline allows.
Packing Cubes 
I have provided a suggestion of what clothing to include in your Greece packing list here to help you avoid overpacking. That said, I understand if you have a tendency to pack a few extra clothes than you need, or if you are travelling to Greece as part of a wider European trip and need to accommodate for several destinations in one case.
In instances where you need to pack a little extra and your suitcase contents start to become quite bulky, packing cubes become a godsend! These little wonders help you to compress your clothes down so that you can fit more in a smaller space.
A 5L Day Pack for Exploring
A little 5L day pack offers ample space for everything that you need for exploring during the day. Your camera Go-Pro, sunscreen, purse, water bottle, and any necessary cosmetic items should fit easily inside a bag of this size while still leaving room for any additional items you may need.
A Filtered Water Bottle
Considering the plastic crisis that is affecting our oceans, I am strongly averse to purchasing individual bottles of water while travelling. I say this double fold in Greece. This is a country that has a lot of work to do on improving its recycling efforts. 

You can pick up a filtered water bottle from a reputable brand like Brita on Amazon for a little as $10. Tap water in Greece is drinkable, and the filter on these bottles adds an extra level of purification. Fill the bottle up in the evening and leave it in your fridge overnight so that you have some nice cool water to take sightseeing with you.  
Sunscreens for Face and Body 
The Mediterranean sun is no joke, especially during the summer months. Temperatures in Greece often soar above 35 degrees Celsius. Sometimes, stepping out of my apartment feels as though I am stepping into an oven because I can literally feel the impact of the sun on my skin – yikes!
Sunscreen doesn't block you getting any colour, but it does offer protection from the intense sun. Opt for both a separate body and face sunscreen. (Body sunscreens are often too oily for the face).
Aftersun Lotion
Aftersun lotion is not just for soothing sunburns, but also for moisturising skin that is dry after being out in the sun all day, and for prolonging the tan that you've gotten during your Greece vacation. Try and opt for an aftersun that has soothing aloe vera inside.
A Wide-Brimmed Hat for Sun Protection
The Greek sun is ferocious and your scalp is ultra-sensitive so ensure that you have sufficient protection by taking a stylish wide-brimmed hat on vacation with you.
Travel Medikit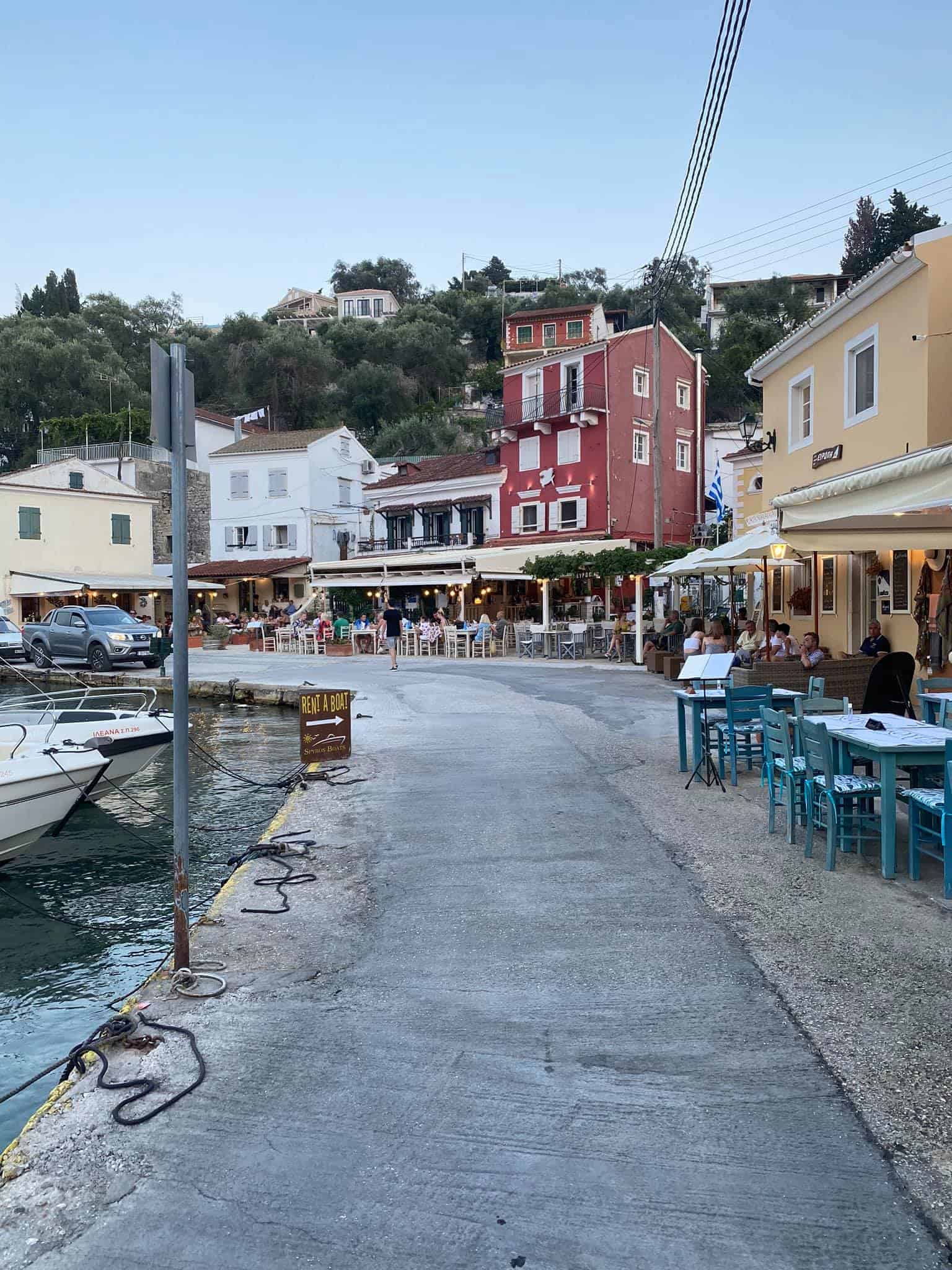 A comprehensive travel medical kit should be part of your Greece packing list as it helps you to be prepared for any eventuality – be it a bought of Montezuma's revenge, or a hiking injury. It's worth noting that pharmacies can be found on virtually every street in Greece and the people working in them usually have a good grasp of English.
If you forget anything from your travel medical kit, rest assured that you will easily be able to find everything that you need, just like you would at home. The main kind of painkiller in Greece is Depon (pure paracetamol) and Panadol (paracetamol with caffeine). You can also find Ibuprofen/Nurofen.
Plasters/band-aids


Painkillers


Imodium


Mosquito repellent


Anthisan cream for mosquito bites


Antiseptic cream (e.g. Germoline) for cuts and scrapes


Feminine hygiene products (sanitary pads/tampons) – note that tampons are not widely available in Greece and most places stock only pads.
Travel Toiletries Bag
What goes into your travel toiletries bag comes down to personal preference. Some suggestions are detailed below. You can pick and choose what suits you.
It's worth keeping in mind that a lot of hotels and Airbnbs in Greece do not provide shampoo and conditioners, or the ones that they provide are of terrible quality and may not be suitable for your personal needs. A small travel-sized bottle of each should be enough for a week in Greece.
Baby wipes


Hand sanitizer


Packet of tissues


Skincare products as needed – cleanser, toner, moisturiser, etc


Makeup items as needed


Shampoo and conditioner


Toothbrush, toothpaste, and dental floss
Additional Shoes to Pack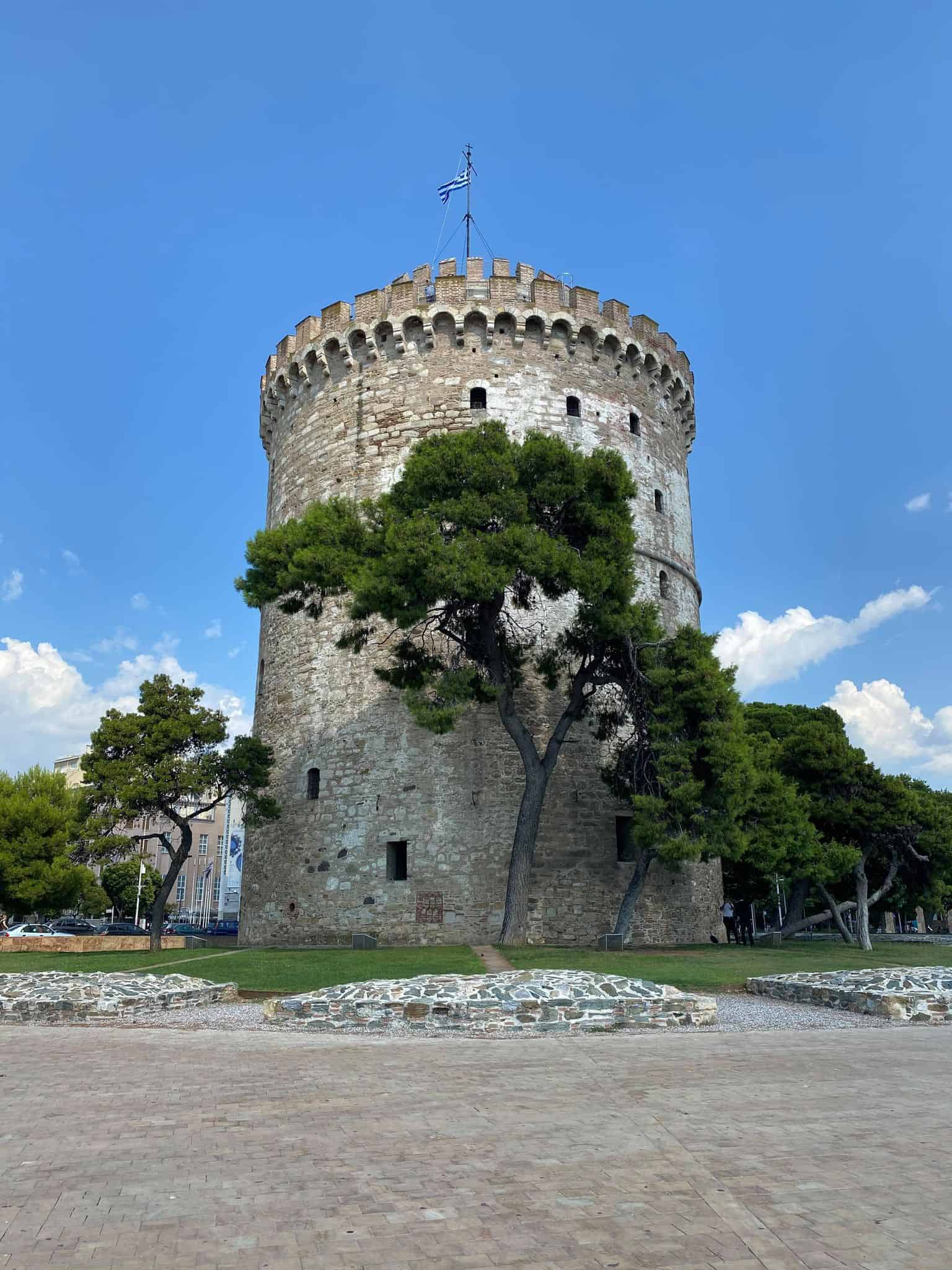 While I am a firm believer of the handiness and comfort of the walking sandals I mentioned, I acknowledge that you may want some other stylish footwear options to take with you to Greece, as well as some shoes for wearing in your hotel. With that said, I'd recommend including the below in your Greece packing list:
1 x Pair of flip flops for meandering around your hotel 1 x Pair of nice sandals/gladiator sandals
If you want to also pack a pair of more evening-appropriate shoes then, by all means, go ahead, but I would suggest avoiding stiletto heels as travelling in Greece often means cobbled streets or uneven pavements.
Clothing Items to Pack
Whether you are travelling to Greek cities such as Thessaloniki or Athens, or you are going island hopping in the Saronic, the following clothing suggestions should be suitable for your Greece packing list during the Spring, Summer, and early Autumn months.
2-3 pairs of casual shorts (perhaps one pair that is more formal and can be worn during the evenings) 

2-3 casual tees or tops for exploring during the day 

3 summer dresses or jumpsuits 

1-2 formal outfits for evenings out 

2 swimming suits/bikinis – Take at least two so that you always have an alternative while one of them is drying out! 

A beach cover-up or sarong 

A lightweight microfiber beach towel (microfiber towels are great for their fast-drying properties!)

A stylish mini handbag for evenings or formal lunches (because let's admit that there are times where the 5L daypack just doesn't look right!) 

A light cardigan for evenings and air conditioning (don't underestimate the chill of the air-con!) 

Underwear (Some element of personal preference here in terms of what you bring and how much). I tend to pack a pair of knickers for every day that I'm travelling as well as a few extras. For bras, I will pack 2-3 for one week of travel. 

Sunglasses for protection from the sun
Electronics to Take with You to Greece
Suggestions for electronics and photography equipment to incorporate into your Greece packing list are provided below.
Camera -I really like the Sony Alpha A7rii. 

Sim cards for your camera so that you never run out of memory
 
Phone & phone charger (be sure to pick up a local SIM at a Cosmote store while in Greece) 

European travel adaptor (Greece uses the two-pronged circular sockets like most of Europe) 

Power bank (very handy for ensuring that your phone has juice when you're out all day)
Paperwork for Travelling to Greece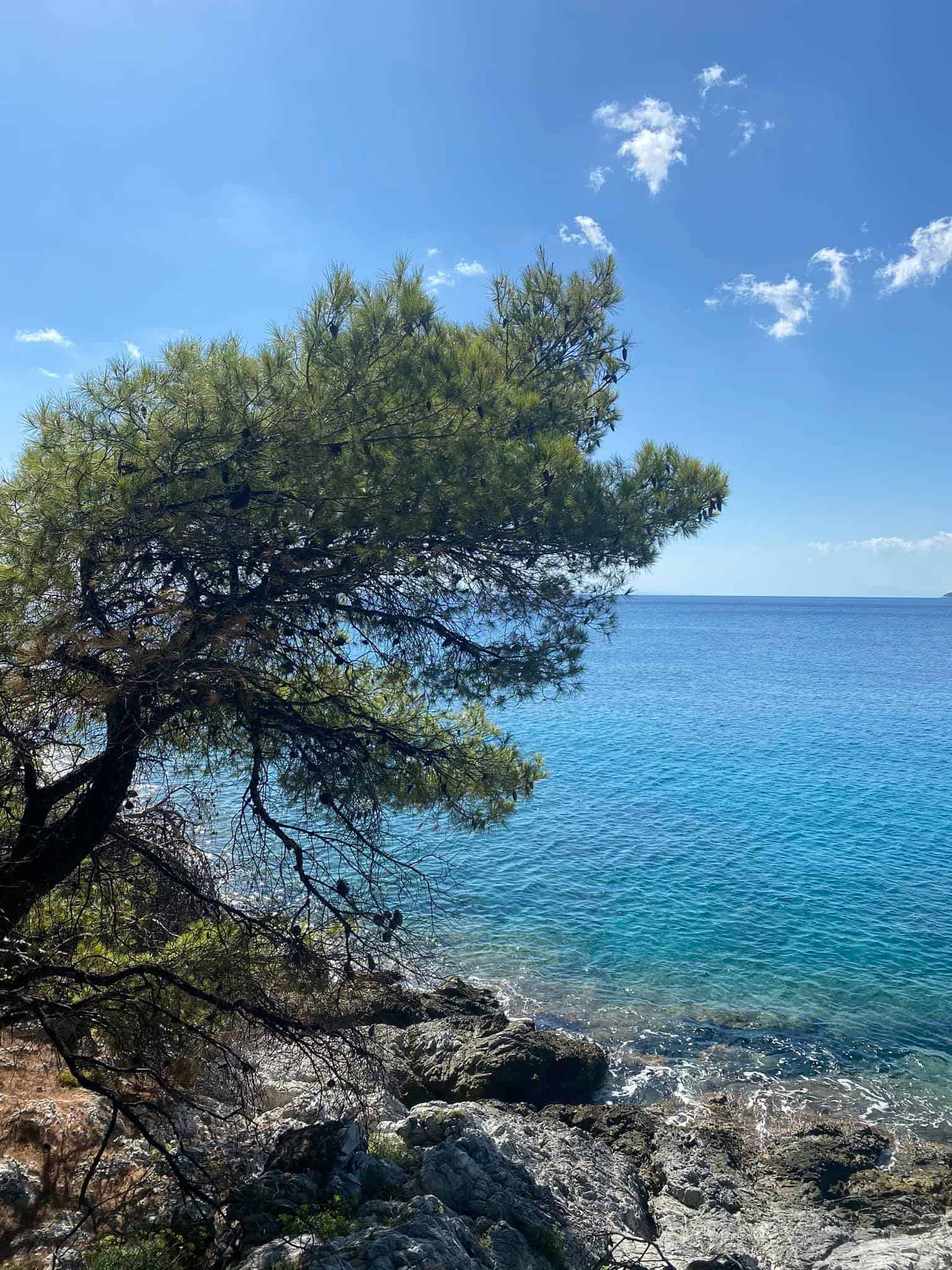 As with travelling anywhere, there are a few pieces of paperwork that you need to have with you when visiting Greece. Some of these documents can also be stored electronically so as to reduce your paper use.
Passport


Schengen visa paperwork (where applicable)


Photocopy of your passport (very useful to have with you)


International Driver's License (if renting a car in Greece)


Print out of travel insurance policy number


Boarding passes for flights 
Parting Words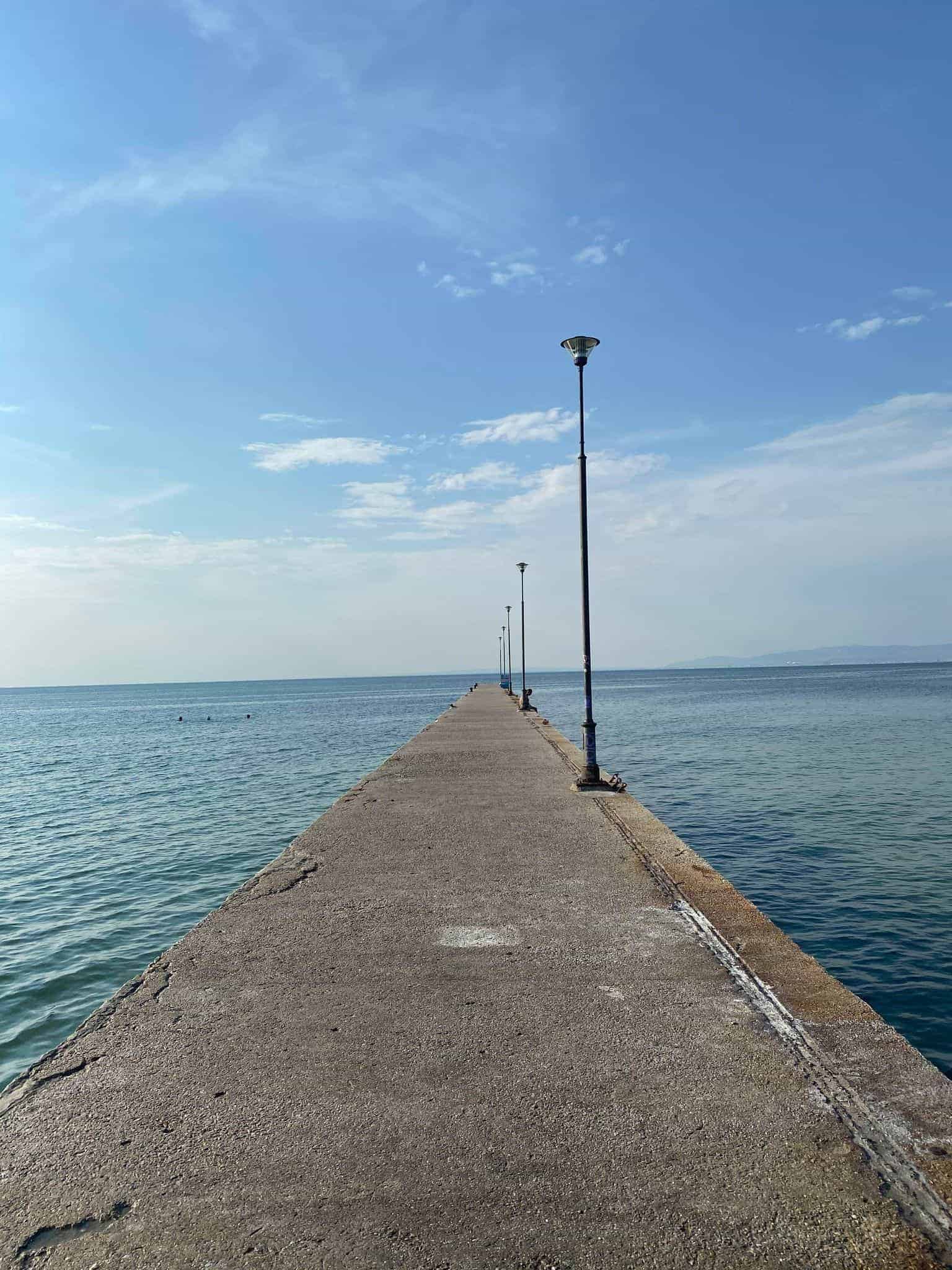 Have any additional questions about this Greece packing list or planning an adventure to Greece in general? I'm based in Athens and would be happy to assist you more if I can.
Safe travels. Geia sou! Melissa xo 

---