Spring in Greece is a pleasant time to visit. The weather is warm and sunny without being overbearingly hot.
At this time, Greece sees a fraction of the crowds that it does during the summer months, and prices are as much as 50-60% lower than in July and August. When could be a better time to travel?
Spring in Greece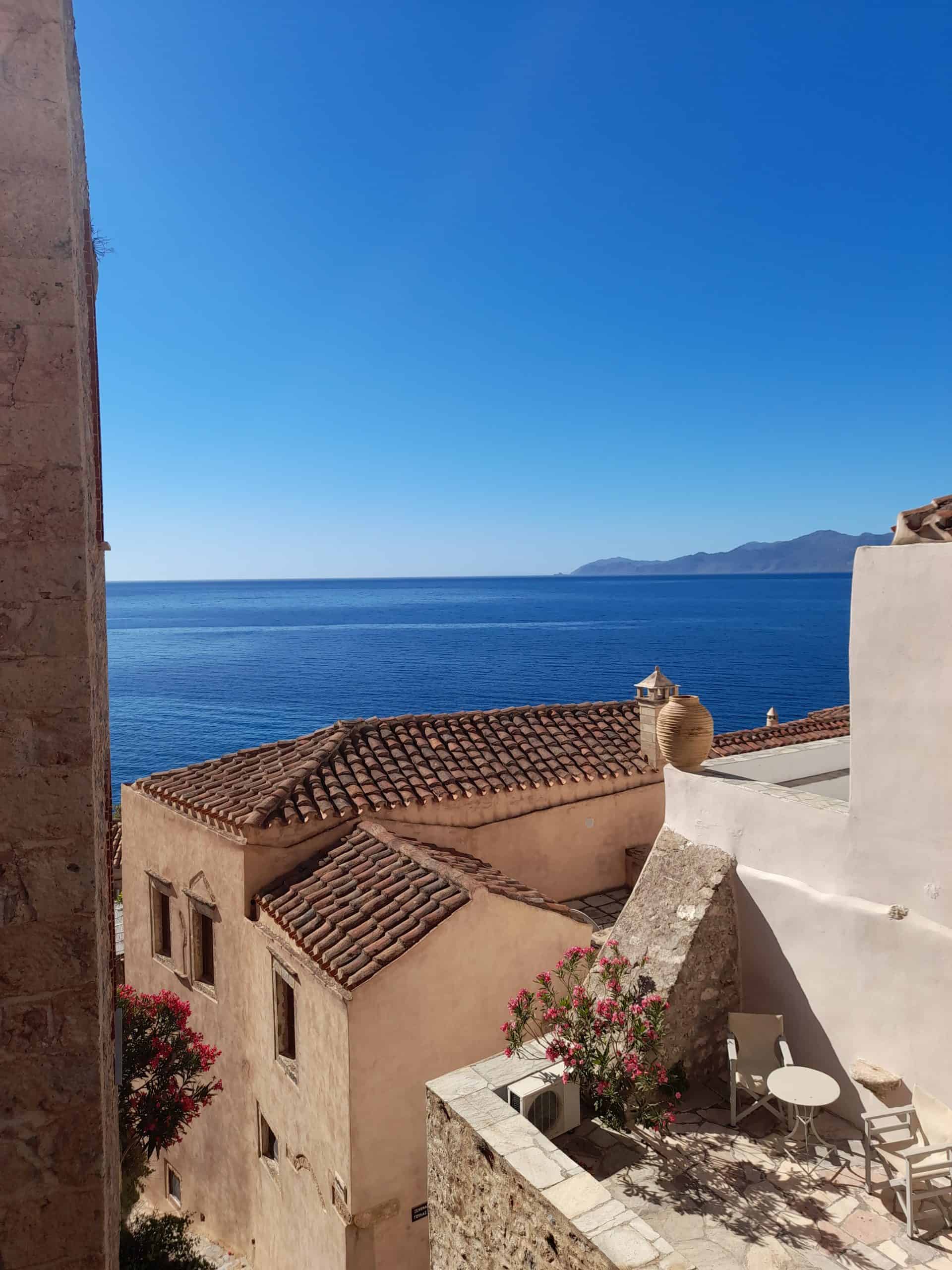 Spring in Greece takes place between March and May. By the end of March, temperatures start really warming up – particularly in the south.
You can expect temperatures in the early twenties, in terms of degrees Celsius, in early March. Towards the end of Spring, they soar above 25 degrees. These conditions are perfect for swimming and enjoying Greece, her islands, and the country's many pristine beaches.
If you like hiking, Spring and Autumn are the best periods to plan a Greek trekking adventure. Rainfall is minimal, and it is warm without being too hot to spend extended periods outdoors.
At this time, wildflowers are in bloom, buds are blossoming, and Greek nature is at its very best. The evenings can be a little cooler, so be sure to pack layers. Sunset during spring in Greece takes place between 6.30 and 8 pm. 
Where to Travel During Spring in Greece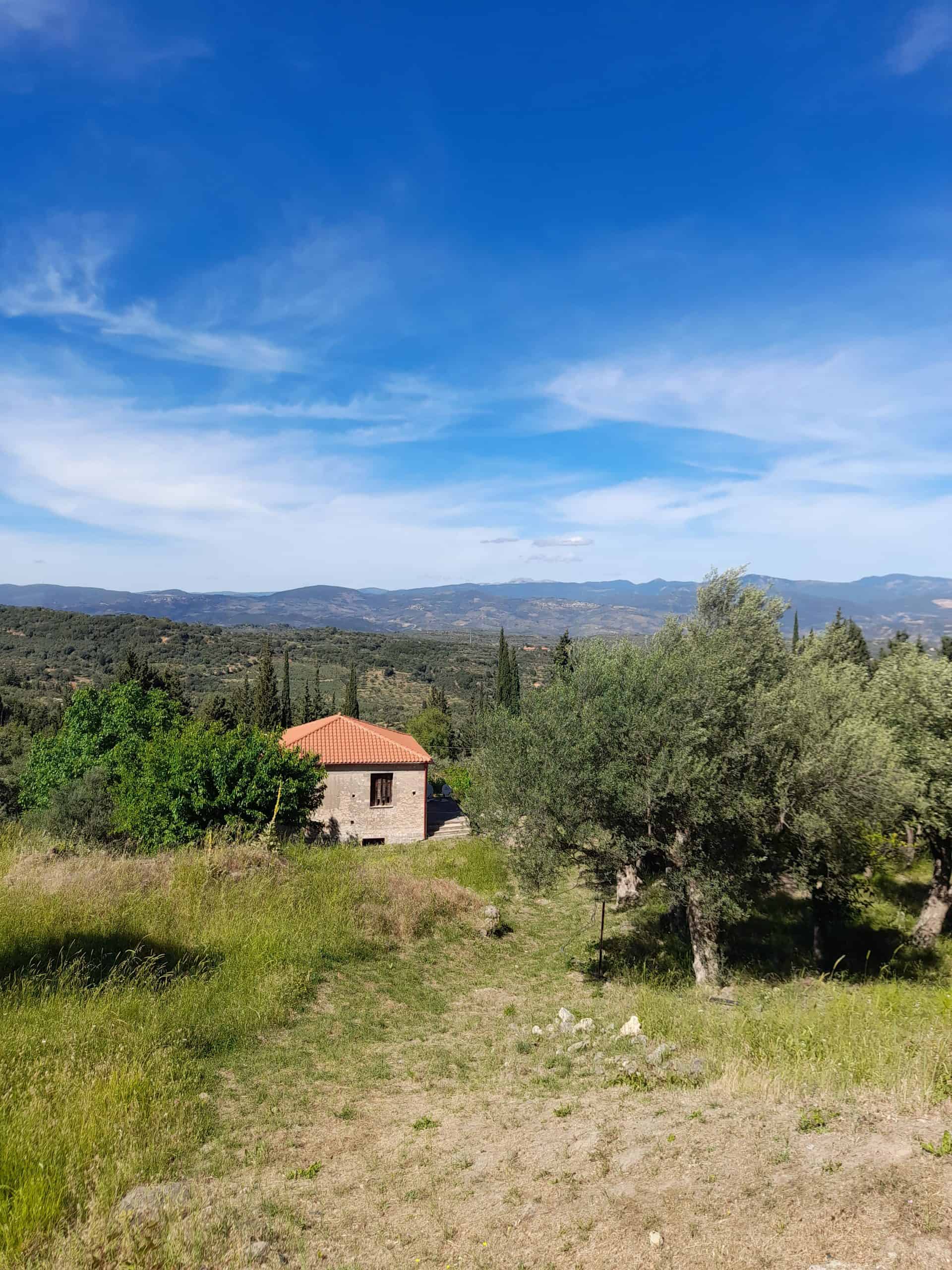 Spring in Greece is a pleasant time to travel, particularly if you are interested in outdoorsy activities, visiting archaeological sites, or enjoying a city break. If you are hoping to go Greek island hopping, some consideration needs to be made with regard to where you want to go. 
Visiting Greek Islands in the Spring
Most Greek islands operate on a very seasonal schedule. Many island businesses close in the winter and hotels, restaurants and stores do not reopen until mid-April at the earliest. Some islands don't open fully until the summer months. 
It all depends on your personal preferences. If the main draw for you visiting islands is to go on walks, explore quaint villages, catch a glimpse of local life, and enjoy secluded coastal areas, spring in Greece may be perfect for you.
However, if the main focus of your trip revolves around beaches and nightlife, you may want to reassess. "Serviced" beaches in Greece don't typically open their sunbed rentals and beach bars until around June. So, travelling to them in March or April provides a very different experience! 
Keep in mind that ferry companies operate on seasonal schedules. Services are more limited out of the peak season, especially to "offbeat" and remote island destinations.
Check the precise schedules online for your trip dates. Ferry timings are subject to change with little notice. Domestic flights are another option for getting to some of the larger islands.
Greek Islands to Visit in the Spring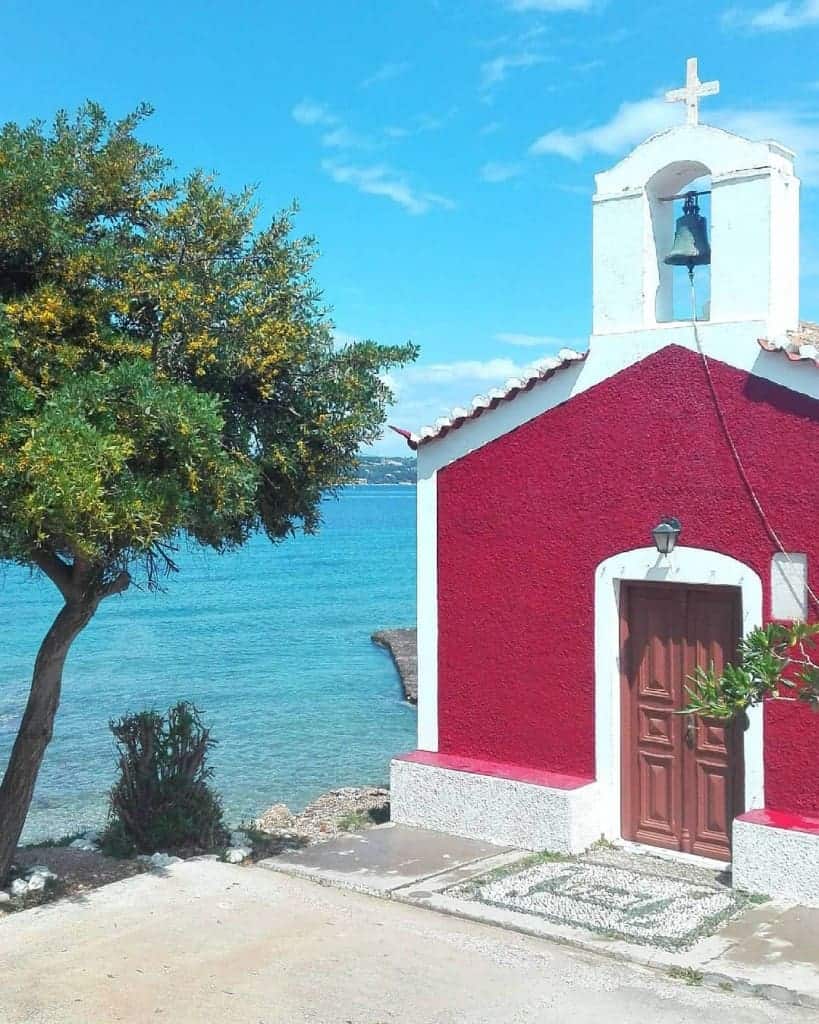 If you are considering visiting Greece in the spring, consider visiting some of the islands close to Athens. The islands of the Saronic Gulf are brimming with culture.
Each Saronic island is unique, differs from its neighbour isles, and has a distinct personality. The little island of Hydra is a wonderful place to spend a few days whatever the weather.
The colourful port here is widely regarded as being the most beautiful in all of Greece. Spend a few hours meandering its maze-like network of narrow streets, indulge in some meze plates and traditional Greek food in its homely tavernas, and then follow the coastal paths to the nearby fishing villages.
The Saronic island of Spetses is another underrated gem. Cars are prohibited on both of these islands. From Spetses town, rent a bicycle or an ATV and cycle around the island.
When you leave the town limits, you quickly discover that Spetses is essentially one big national park. There are dozens of short, beautiful trails through the woodland here that lead you to hidden monasteries, secluded coves, and clifftop churches.
Out of season, you share the island with virtually no other tourists. From there, you soon realise the appeal of spending Spring in Greece.
Mainland Greece in the Spring 
Springtime, like any season, is perfect for a Greek city break. In the summer months, there are more tourists in Athens than there are locals!
If you want to avoid crowds, chaos at Eleftherios Venizelos airport, and snaked queues to get into The Acropolis, consider visiting Athens and Thessaloniki in the spring.
In the winter months, many Athenian attractions and landmarks are free to enter on the first Sunday of the month. March is the final month for this.
Depending on the specific month that you travel, it may not be warm enough to enjoy the white sand beaches of Vouliagmeni and the Athens Riviera. However, for sure, you can take some pleasant walks along the coast of the riviera, and sip Greek coffee by the sea in the beach towns of Glyfada, Voula, and Vari. 
The Peloponnese is a wonderful region to take a road trip during the spring months. Focus your exploration on the Lakonia region and the rugged Mani peninsula.
This region is well deserved at least a 10-day itinerary. Don't miss the Byzantine castle towns of Monemvasia and Mystras, along with the little seaside town of Gytheio. 
Festivals and Events During Spring in Greece 
Cultural and religious festivals in Greece take place every season. Some of the most important occur during the spring. Most notably, Greek Easter.
Greece is a deeply religious country with more than 90% of the population identifying as Orthodox. Here, Easter is just as important as Christmas.
Greek Easter
Orthodox Easter typically takes place in either March or April. Like Christian and Catholic Easter, the dates vary every year.
Greek Easter commences with "Clean Monday". This marks the beginning of the 40 days fast in Greece, and a period whereby no animal products should be eaten. 
It is common to eat seafood dishes such as shrimp, octopus, mussels, and crayfish on this day. Many Greeks prepare this at home but as a tourist, you will find plenty of great seafood restaurants where you can eat out and experience this tradition.
As Greeks prepare for Holy Week, they dye eggs red and indulge in a local sweet bread called tsoureki. You will find this sold in patisseries and bakeries across the country if you are interested to sample it.
Candlelight processions often take place on Easter Saturday. At this time, locals follow a route through their neighbourhoods to and from their local church. Tourists are welcome, provided they are respectful.
The period of mourning and fasting ends just after midnight on Easter Saturday, Easter Sunday is a day for family and feasting.
Lamb or goat is the meat of choice. Greeks typically prepare it themselves at home by cooking a whole lamb on a spit. Chicken on skewers (kotosouvlaki), cheese pastry cups (kalitsounia) and Greek Easter biscuits (koulourakia paschalina) are other popular dishes.
Greek Independence Day
Greece is a beautiful country with a complicated and troubled past. The country struggled under Ottoman (Turkish) occupation for centuries.
It wasn't until the 25th March 1821 that Greece was finally able to celebrate its independence. It goes without saying, this is a hugely celebrated event in the Greek calendar.
If you happen to be in Greece on this date, check local listings to see what is going on. Large cities and towns often have parades. Celebrations at Athens' Syntagma Square are particularly impressive.
Parting Words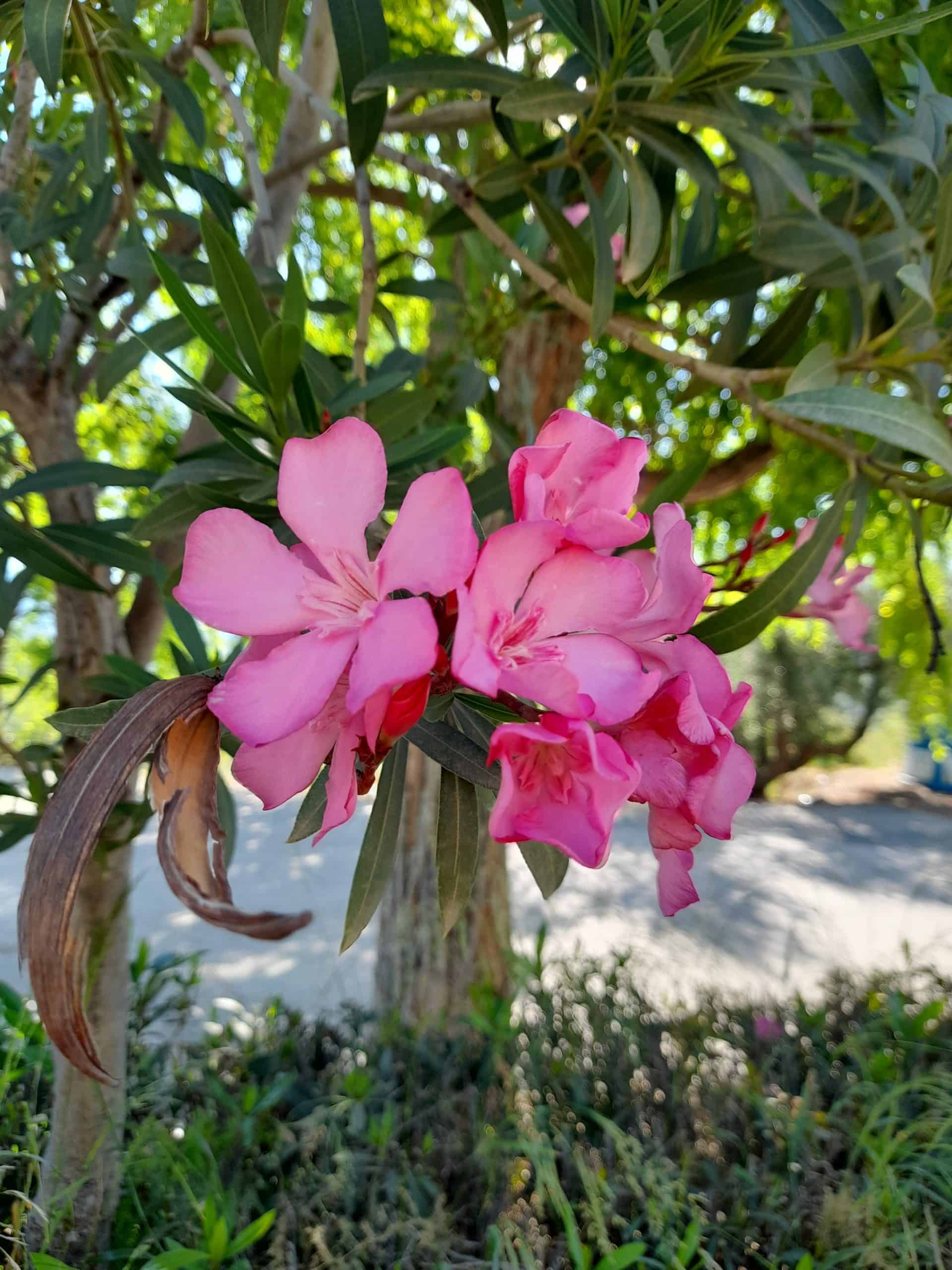 Do you have any additional questions about spring in Greece, or planning a trip to Greece in general? I have lived here since 2017.
I am happy to assist with any queries you may have. Feel free to drop me a comment below and I'll get back to you ASAP.
Safe travels! Geia sou! Melissa xo
---