Taking a Greece road trip is a wonderful way to experience this gorgeous Mediterranean country. Nothing beats being out on the open road and when you have your own transportation, it is much easier to get to archaeological sites, historic ruins, secluded beaches and quaint villages that are difficult to reach by public transport.
Greece Road Trip Ideas for 2023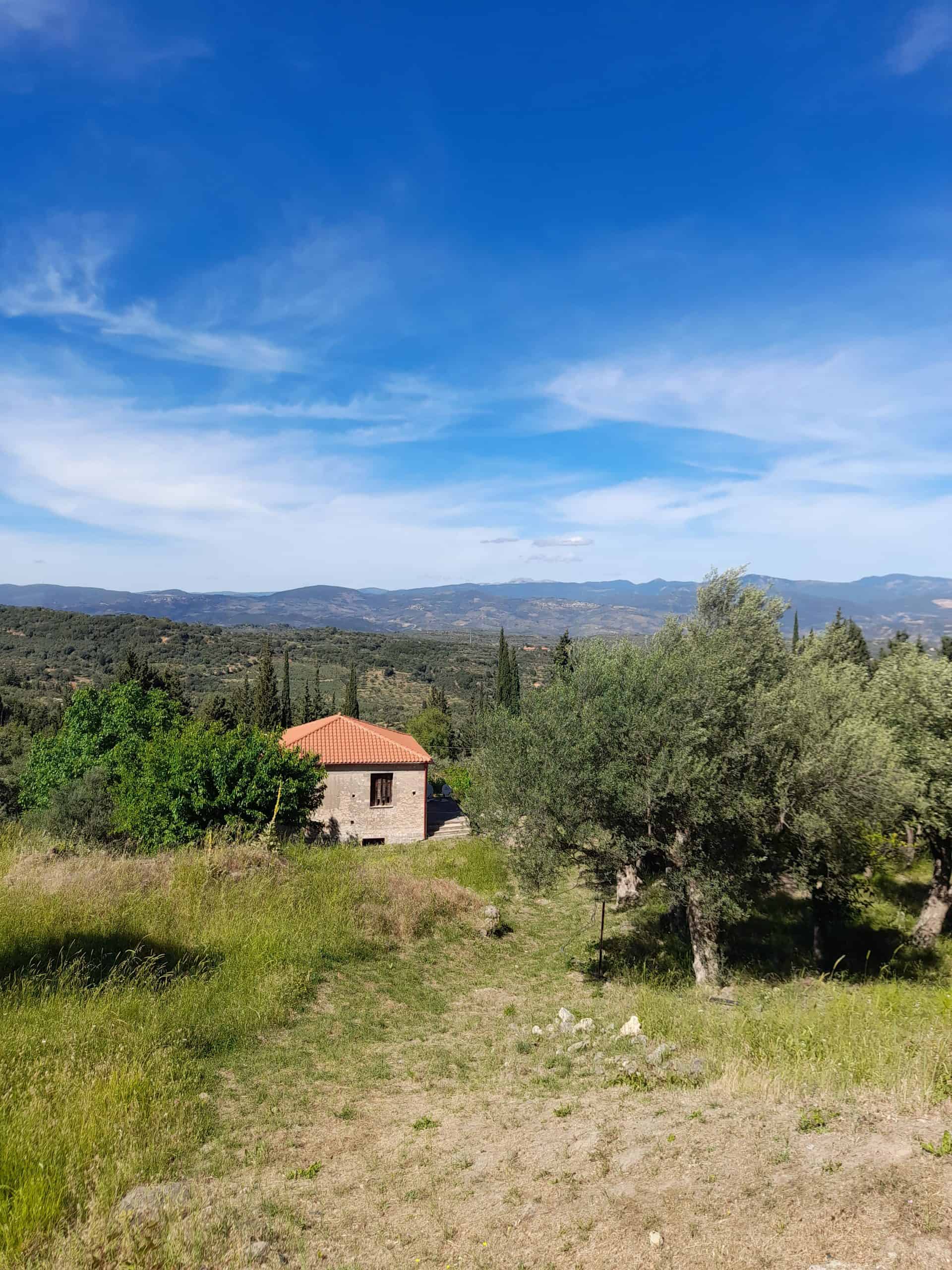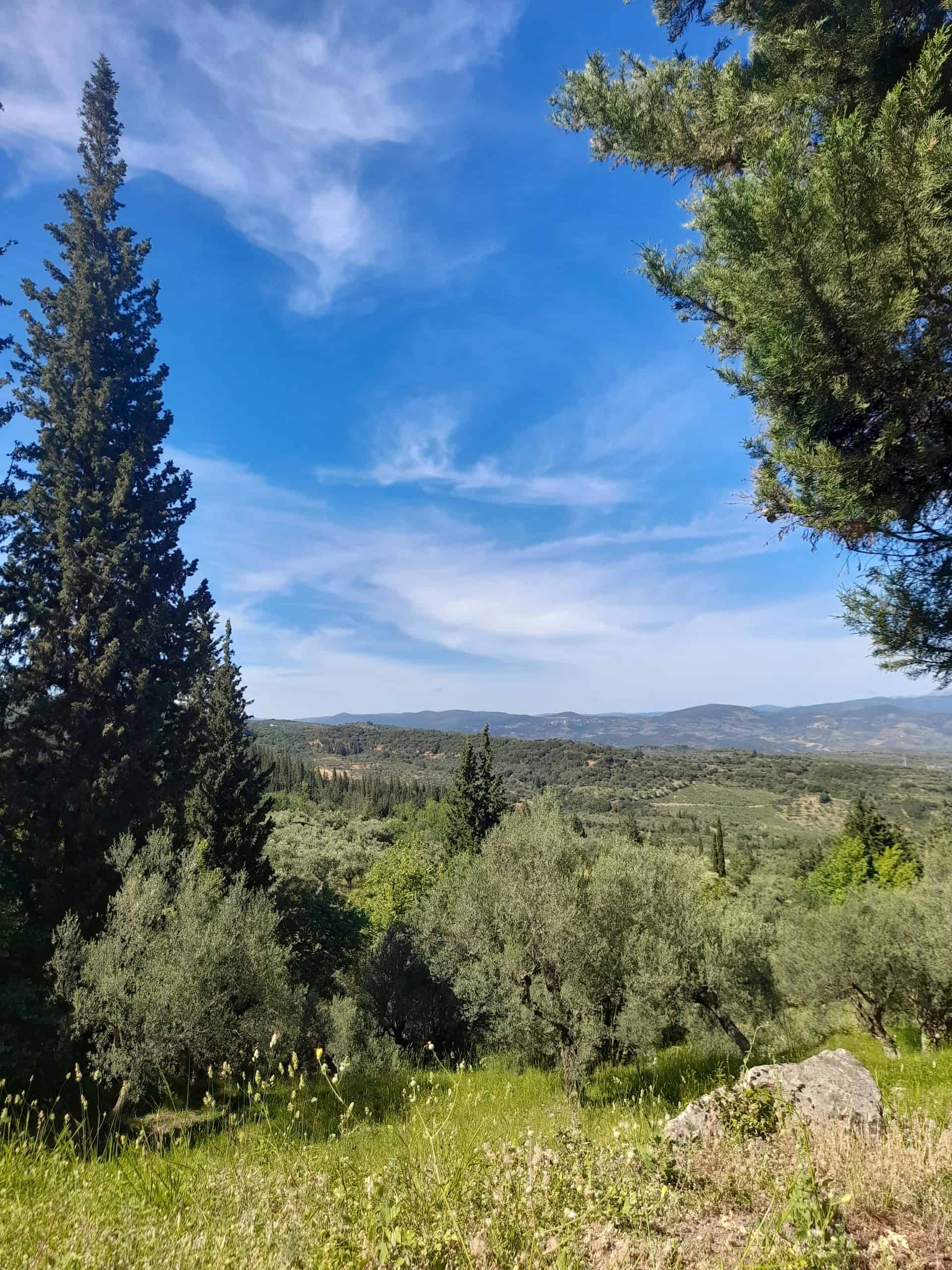 Mainland Greece is massively overlooked. Despite the fact that more than 30 million (!) tourists venture to Greece every year, most travellers stick to the same few places.
You might be surprised to hear that some parts of the country actually have very little tourism infrastructure in place. Take the Peloponnese for example.
This is an area that is notoriously very difficult to get around if you don't have your own car. Some areas boast breathtaking natural beauty and there are some charming little villages here that look like something straight out of a fairytale.

The same applies to Zagorohoria or Evritania, Central Greece. Greeks love these areas but very few people have even heard of them internationally.

Because there is little international awareness, transport in these areas is limited. This makes a Greece road trip the best way to explore them.
Better still? The fact there are fewer crowds and travelling to these areas makes for a more authentic Greek experience.
Taking a Greece Road Trip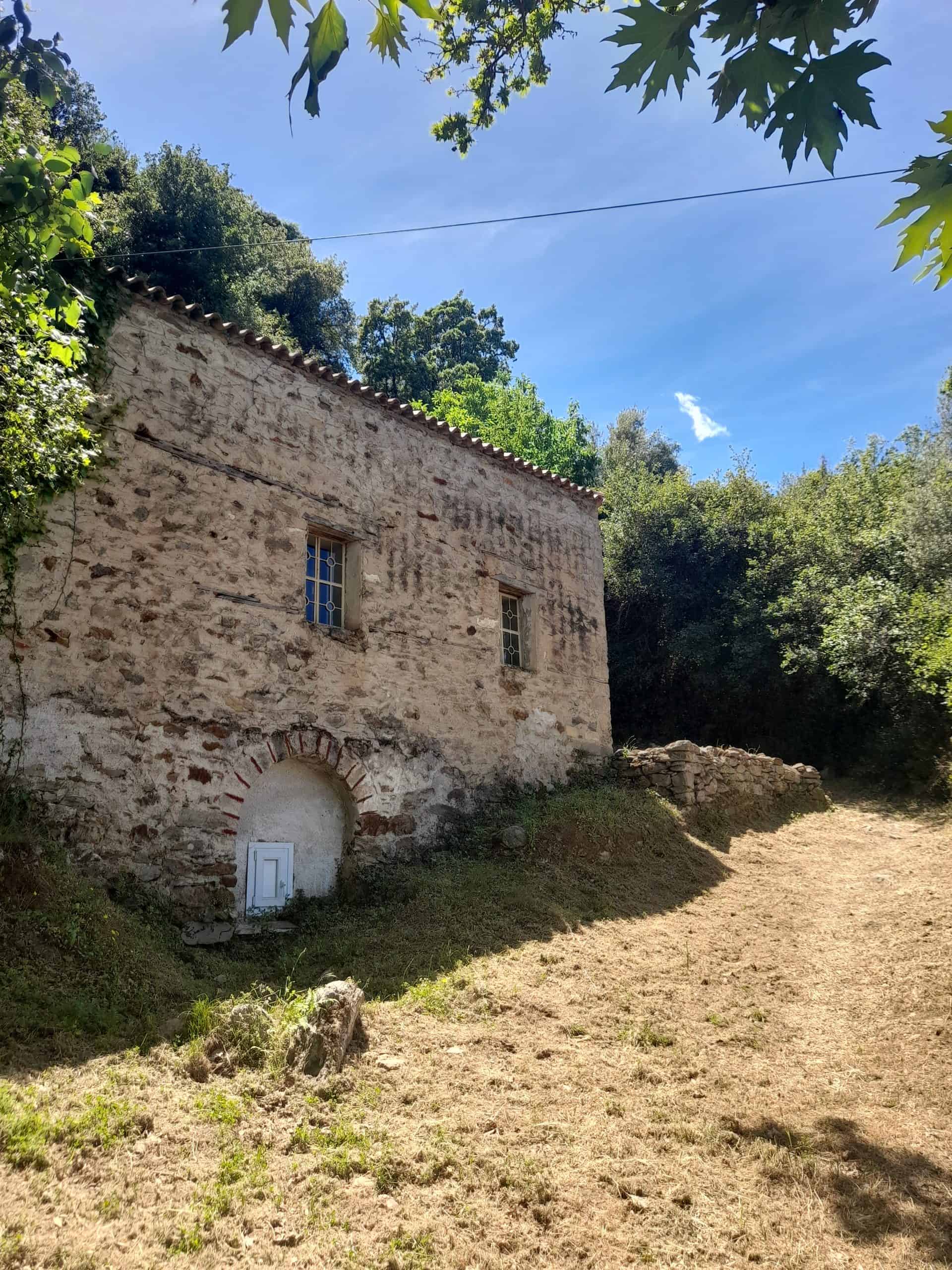 A Greece road trip can be as long or as short as you want it to be, depending on the amount of time you have available. You can do pleasant Greece road trips over just one or a couple of days and dedicate your time to a certain region.

Alternatively, you can travel across the country by road, moving to a different town or village every few days. There are so many possible areas to explore and options to choose from. One thing is certain, if you do decide to do a Greece road trip, it will likely not be your last.
Greece Road Trip Ideas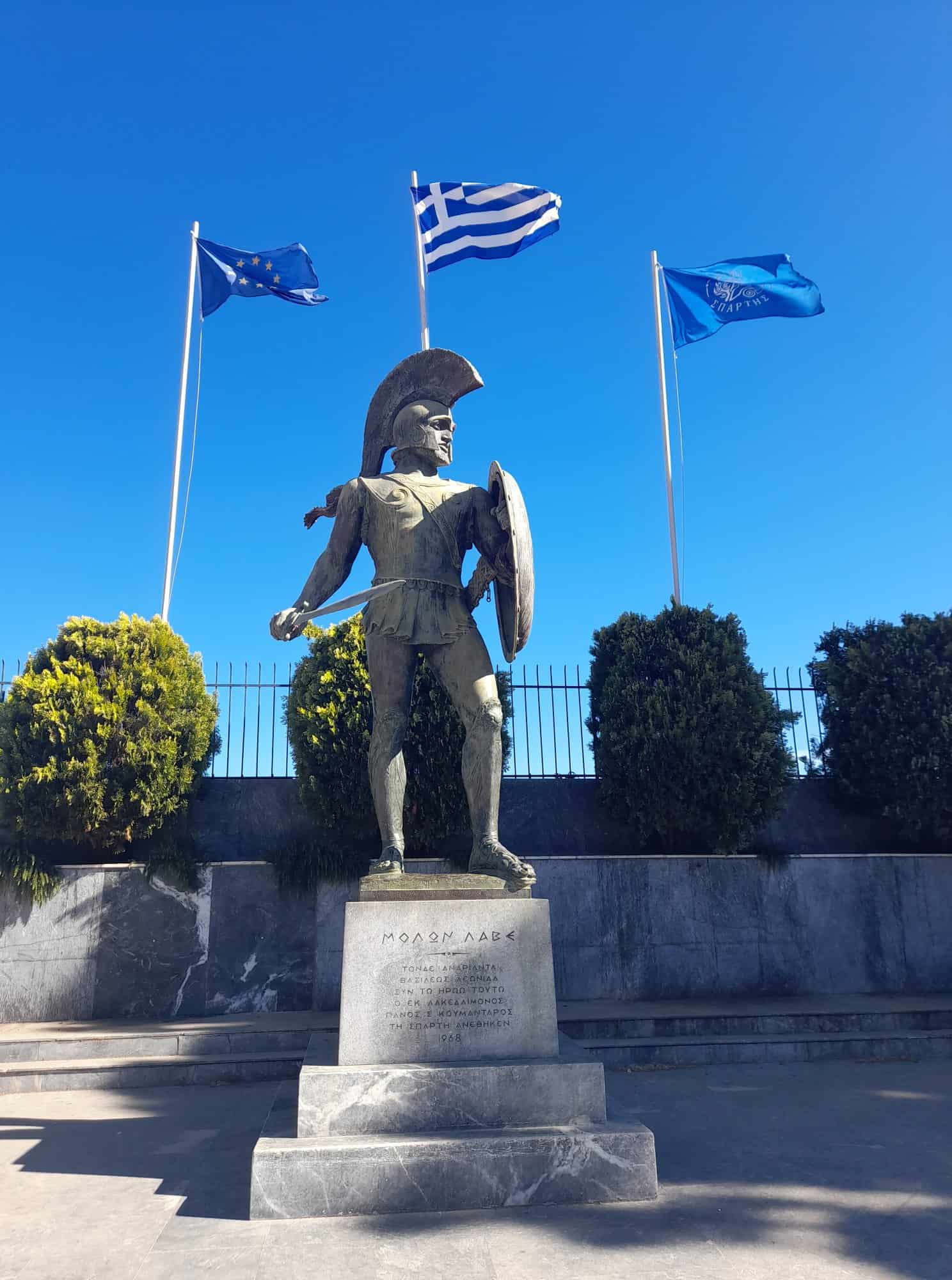 An overview of some of the best road trips in Greece is detailed below.
Peloponnese Road Trip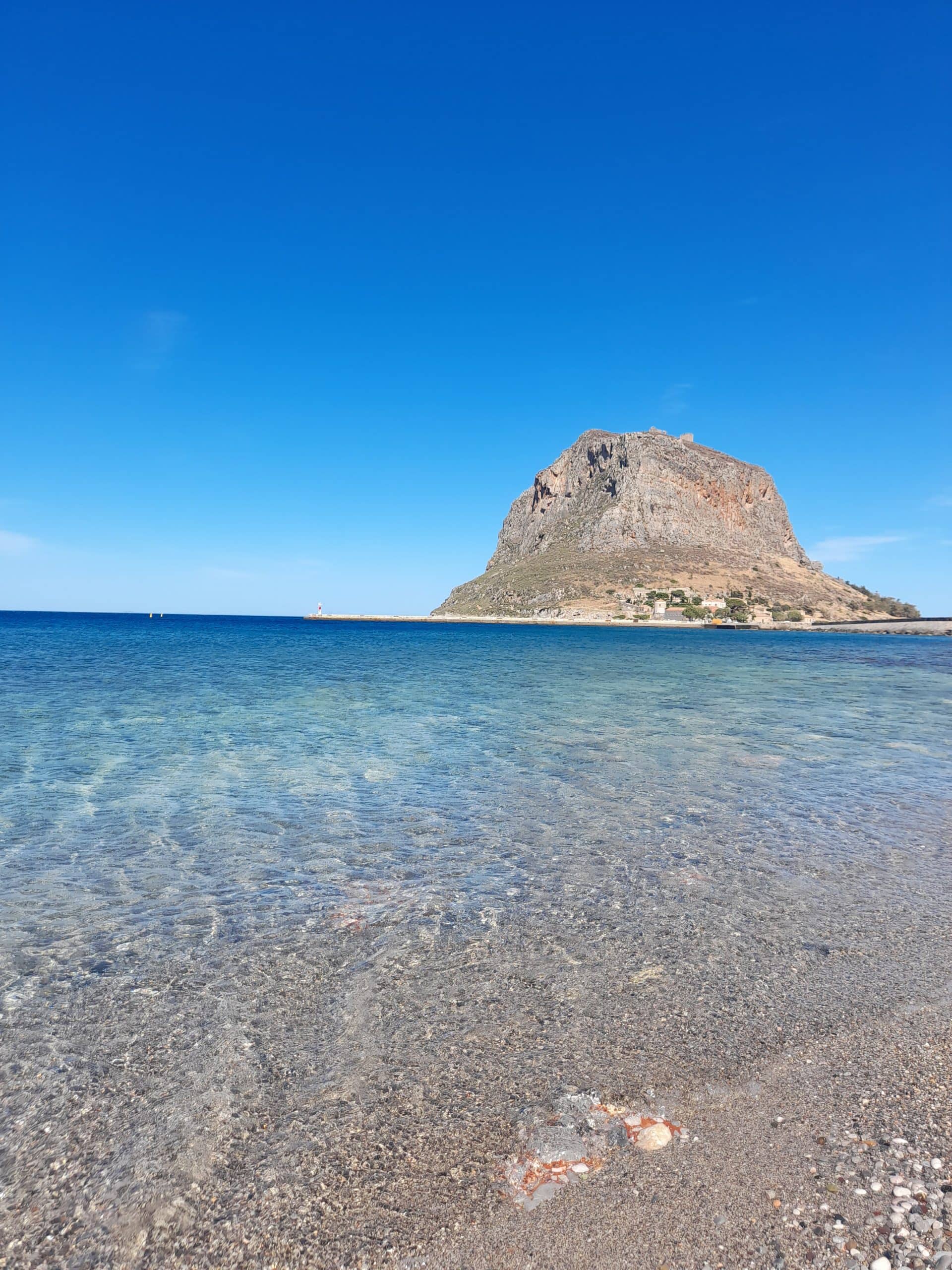 Route: Athens – Corinth -Epidaurus – Nafplion – Sparta – Mystras – Monemvasia – Athens
A Peloponnese road trip offers the ultimate off-the-beaten-path Greek adventure. You will discover some of the most incredible hiking trails in Greece, and a culture that is distinctly different from the rest of the country.
This area is actually pretty vast. You could easily dedicate a month to exploring the Peloponnese and still feel as though you have barely scratched the surface.

This Peloponnese road trip starts in Athens and concentrates on the Lakonia area of the region. Fly into Greece via Athens Eleftherios Venizelos airport and dedicate one or two days to exploring the Greek capital.

During this time, you can check all of the famous Athens landmarks off your Greece bucket list. Visit the Acropolis and admire its magnificent Parthenon, climb to the top of Mount Lycabettus for unparalleled panoramas of the city, browse the stalls of Athens Central Market and enjoy evening drinks on the steps of old Plaka.

You don't need a car to get around Athens so pick up your vehicle on your final day in the capital. On the first day, head from Athens to Nafplio, the former capital of Greece.

Stop by the magnificent Corinth canal to revel in the views and snap some pictures before making a brief stop at Epidaurus. Epidaurus is the site where the annual "Epidaurus" festival is hosted every summer in Greece.
It is home to an impressive temple and theatre, both of which date back to the 6th century BC. The former is actually one of sixteen UNESCO world heritage sites in Greece.

Dedicate a few days to lovely Nafplio, with its Venetian fortresses and unique architecture. Then, venture onwards to Sparta, and the Byzantine towns of Mystras and Monemvasia.
Cross Country Greece Adventure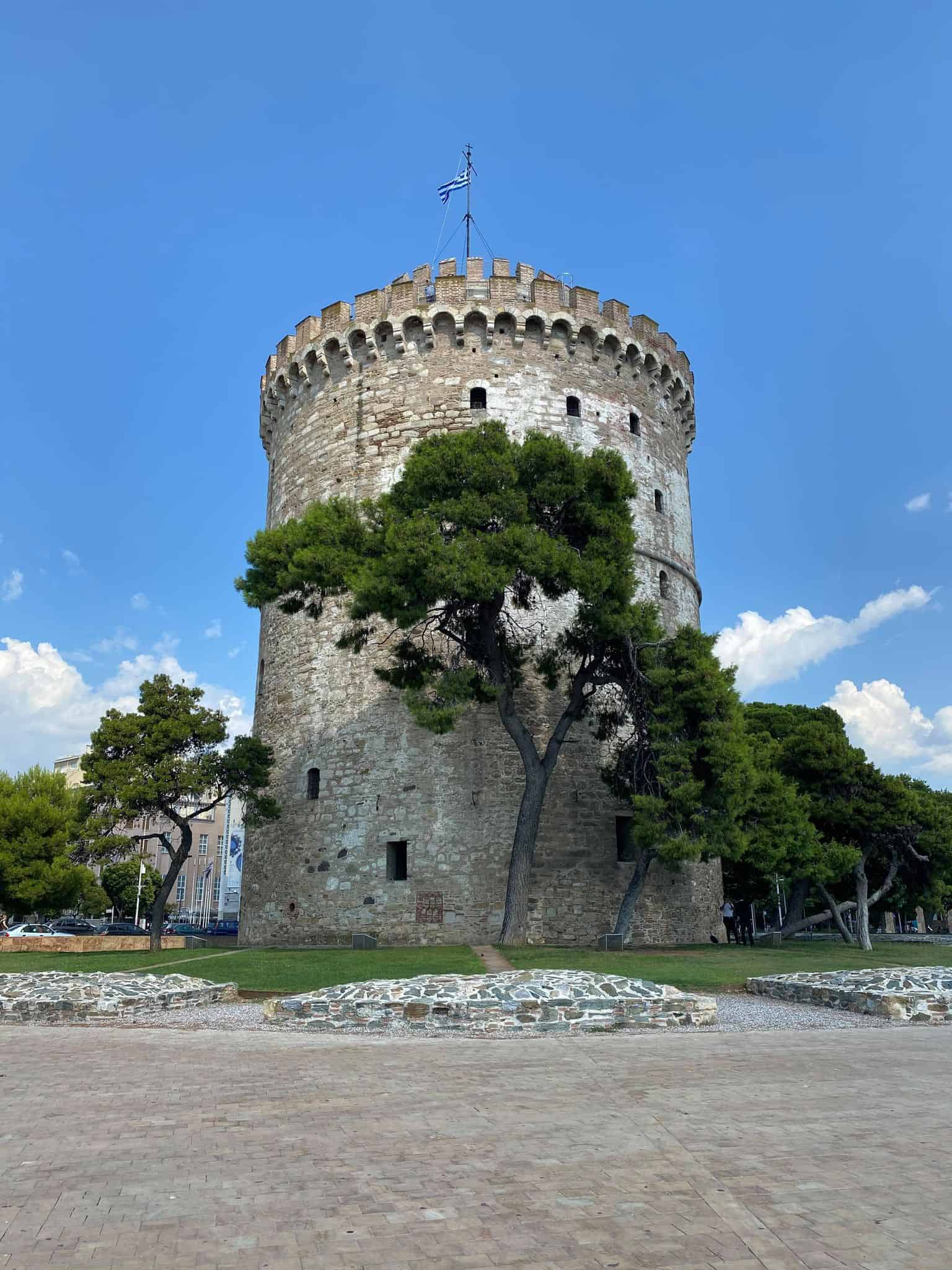 Route: Athens – Delphi – Meteora – Mount Olympus – Thessaloniki
Taking a Greece road trip from the southern part of the country to the north (or vice versa) allows you to explore some of the most famous sights on the mainland. Start your itinerary in Athens.

From here, drive up to Delphi and spend a night in the village close to the ancient ruins. The settlement dates back thousands of years and is of great importance in Greek history and mythology.

Legend has it that Zeus sent two eagles to fly in opposite directions and find the centre of the universe. The place that they met became Delphi.

The ruins at Delphi were developed in the 8th century BC and were an ancient religious sanctuary dedicated to the Greek god Apollo. This was also home of the Pythian Games, the second most important game in Greece after the Olympics.

From Delphi, continue northwards to Kalambaka for Meteora. Meteora means "suspended in the air".

This is a fitting name for the site. This is the second-largest Monastic community in Europe and is home to several 11th-century monasteries that are balanced dramatically on the top of craggy clifftops.

The interiors of the monasteries are every bit as spectacular as their exteriors. It is worth spending a night in a luxury hotel in the area in order to enjoy the spectacular golden sunrise behind them.

Continuing north, make a brief stop at Mount Olympus. Experienced hikers may welcome the opportunity to conquer Greece's tallest peak.

However, if that's not for you, you can enjoy one of the shorter walks in the foothills. Here, you will also find several natural thermal springs so be sure to pack your swimsuit!
This Greece cross country road trip ends in Thessaloniki, Greece's second city. Check out the White Tower and sip Greek coffee in one of the lovely seafront cafes along the Thermaic Gulf, before taking a walking tour of Ano Poli and Ladadika.
Evritania, Central Greece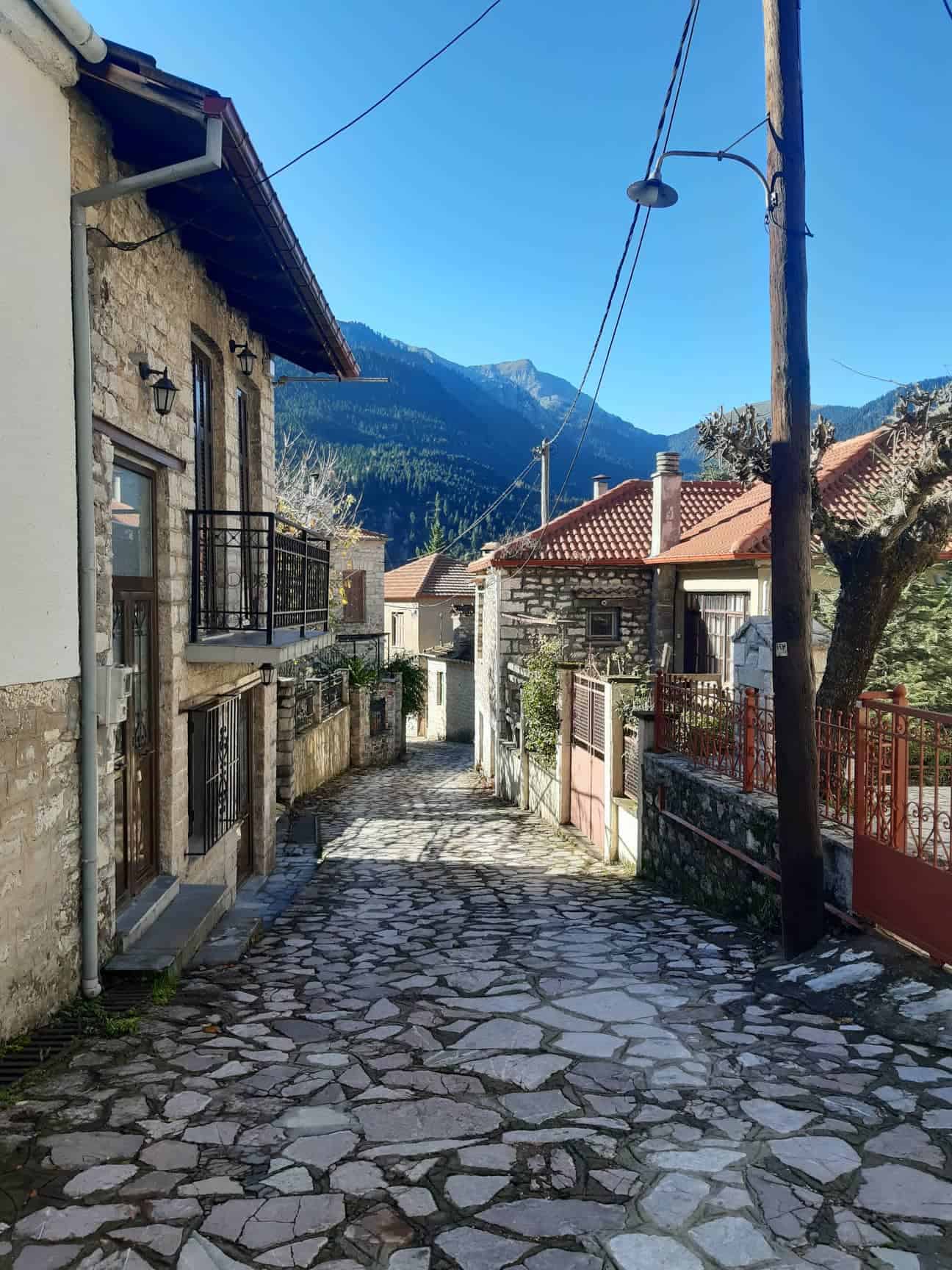 Route: Athens – Karpenisi – Megalo Chorio – Palio Mikro Chorio – Proussos

Evritania is a stunning region in the centre of the mainland that is often referred to as the "Switzerland of Greece" on account of its dramatic scenery and incomparable natural beauty. This is the perfect place for a Greece road trip.

The winding roads here take you along the edges of mountains, through valleys and dense forests, and around the foothills of Mount Timfristos. Velouchi, one of the main ski resorts in Greece, is located here and so many Greeks will often venture to Evritania during the Autumn and winter months.

Drive from Athens to Karpenisi via Lamia. The journey takes a couple of hours but there are plenty of places to stop along the way to grab Greek food or coffee.
Karpenisi is a gorgeous mountain town deserving of a couple of days' attention. Travel here between late October and March for the best experience.

At this time, you can truly immerse yourself in Greek winter travel and opt to stay in a cosy cabin with a log fire. Explore the neighbouring villages of Mikro Chorio, Megalo Chorio, and Gavros and then head onwards to Proussos.

Proussos Monastery is one of the most important monasteries in Greece. It dates back to 829AD and Greek soldiers rested here during the Greek war for independence in the 19th century.
Thessaloniki and Halkidiki Road Trip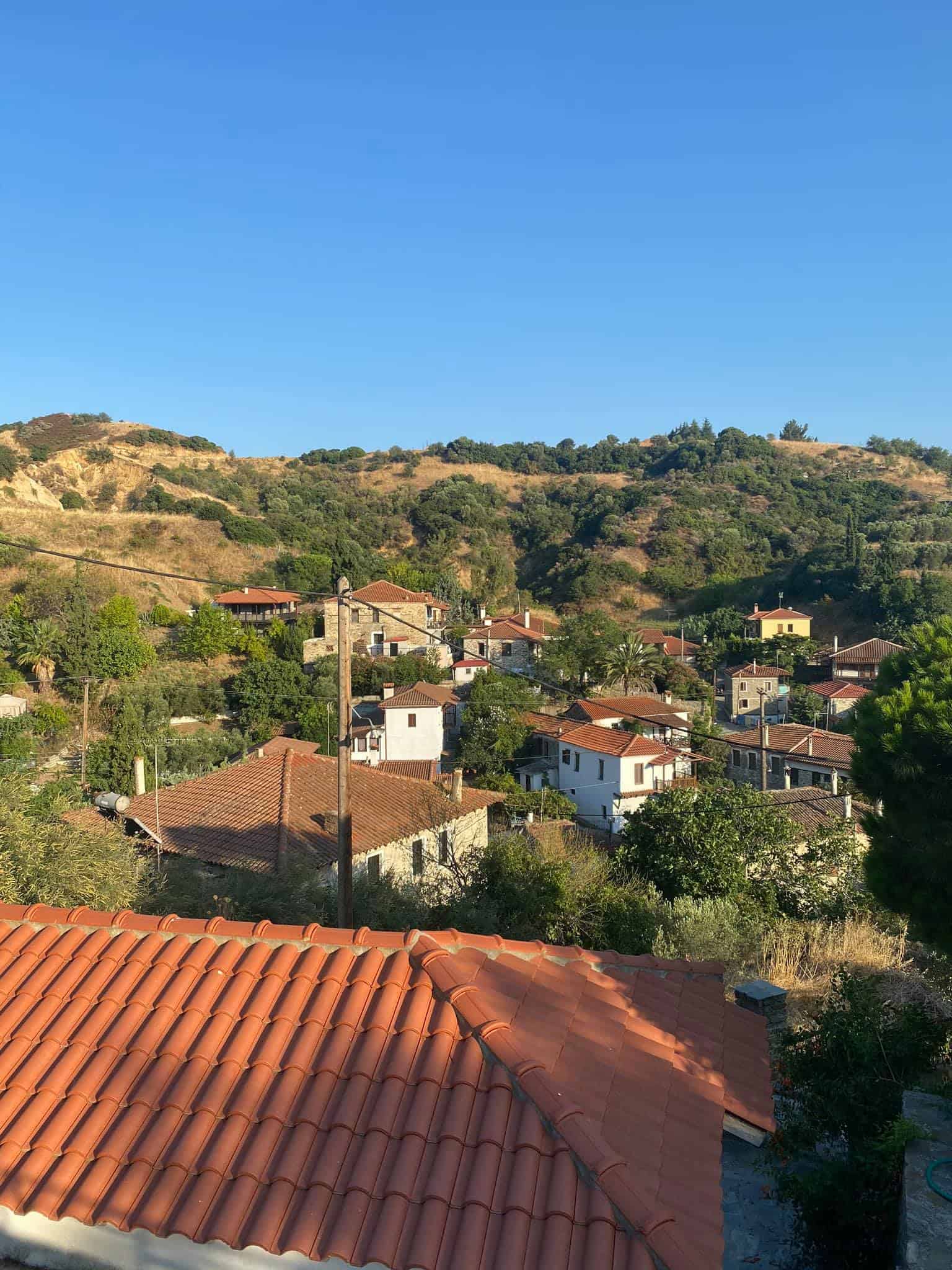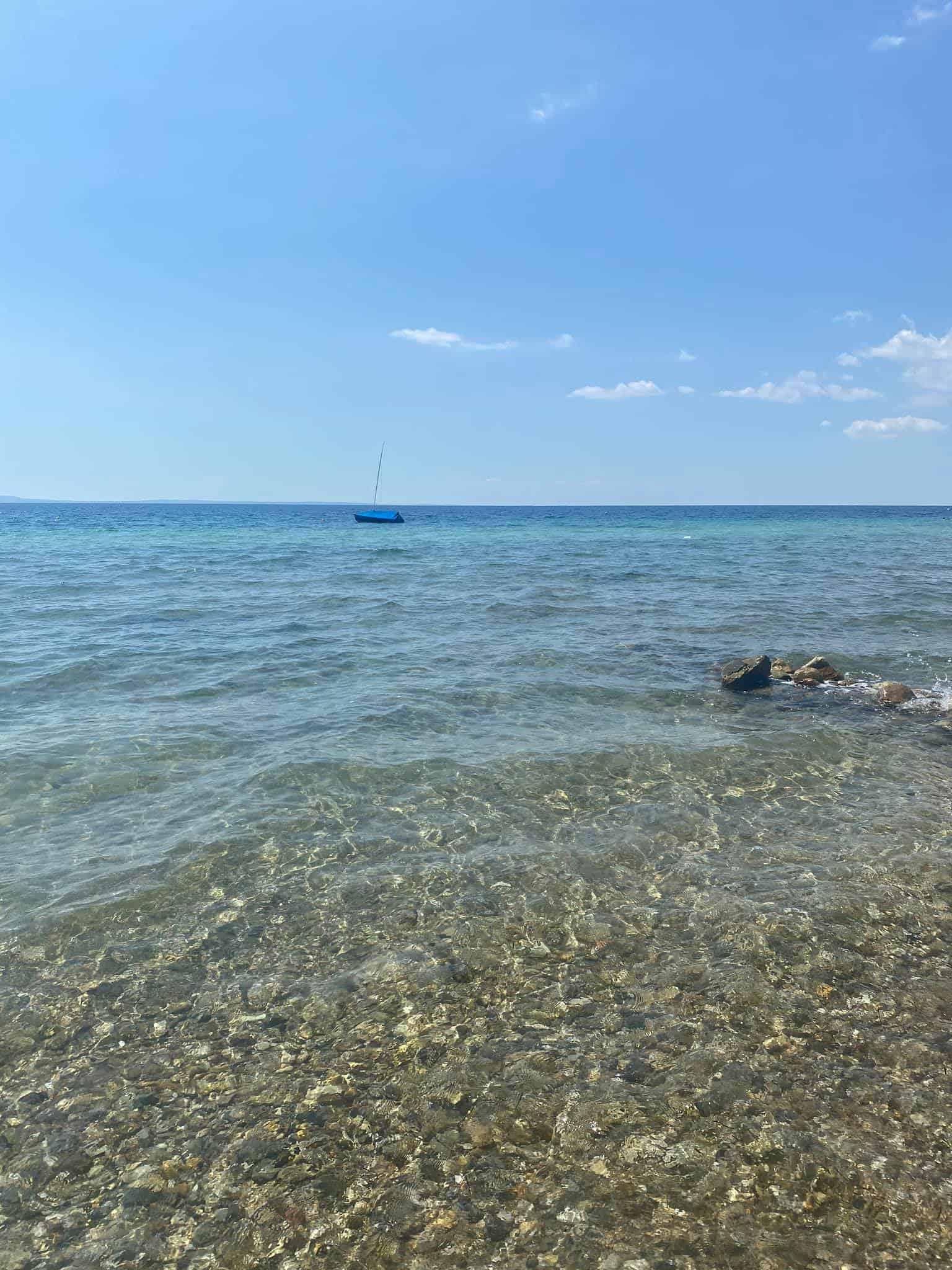 Route: Thessaloniki – Kassandra – Sithonia – Thessaloniki

Start this Greece road trip by flying into Thessaloniki. The city's Makedonia airport has excellent low-cost links to several countries and cities across Europe and beyond.

After spending a day or two uncovering the treasures that the city has to offer, set out towards Halkidiki. This is a beautiful coastal region in Northeastern Greece that is formed of three different prongs or "fingers" that jut out into the ocean like Poseidon's trident.

You will dedicate the first few days to exploring the Kassandra region of Halkidiki. Swim in the crystal clear cerulean waters at Glarokavos and then stop for dinner and settle down for the night at a boutique hotel in Paliouri.

Possidi and Afytos are not to be missed and if your schedule permits, you can dedicate several days to driving around Kassandra and exploring its traditional villages at a relaxed pace. From there, head onwards to the second prong of Halkidiki: Sithonia.

Nikiti village will be your first stop. Little is known about the settlement's early days but it is believed that it was founded as a monastic community.

Nikiti is divided into two areas: the old part of town, and the new part. However, it is the old part of town, with its narrow cobbled streets and stone houses, that is especially charming.

Be sure to have dinner at Platanos taverna. This is a local eatery that places a contemporary twist on Mediterranean classics.
The fishing village of Porto Koufo, protected by the natural bay and surrounded by pine trees is as worthy of your attention as its paradisiacal beach. If you enjoy hiking, nature, and the great outdoors, consider attempting the trail from Porto Koufo to Mt Kapros or to Akrotiri Drepano.

Before looping around and heading back towards Thessaloniki, stop by Vouvourou. Here, you can rent a boat for the day and sail out to the uninhabited island of Diaporos.
Skopelos Island Loop Road Trip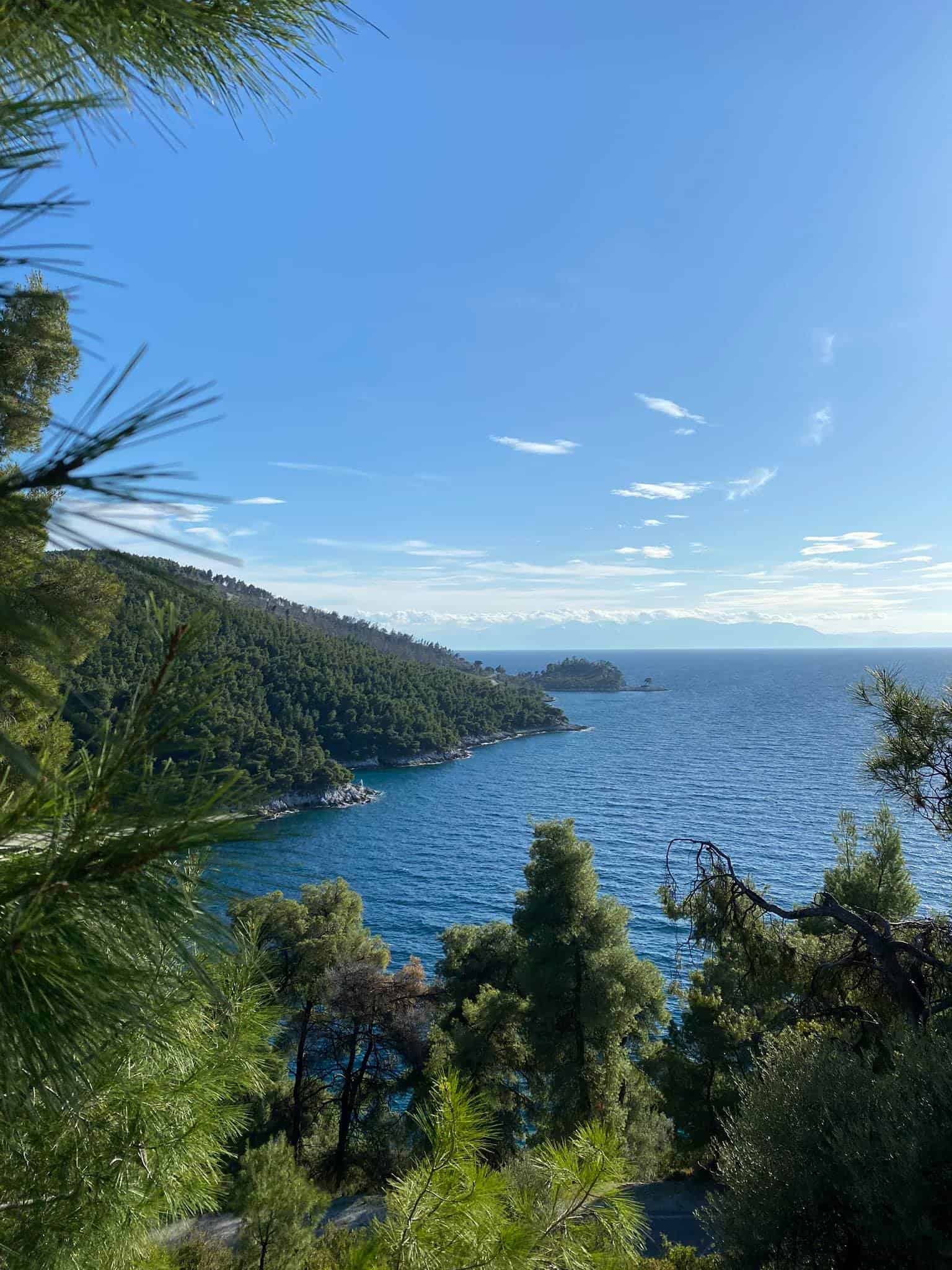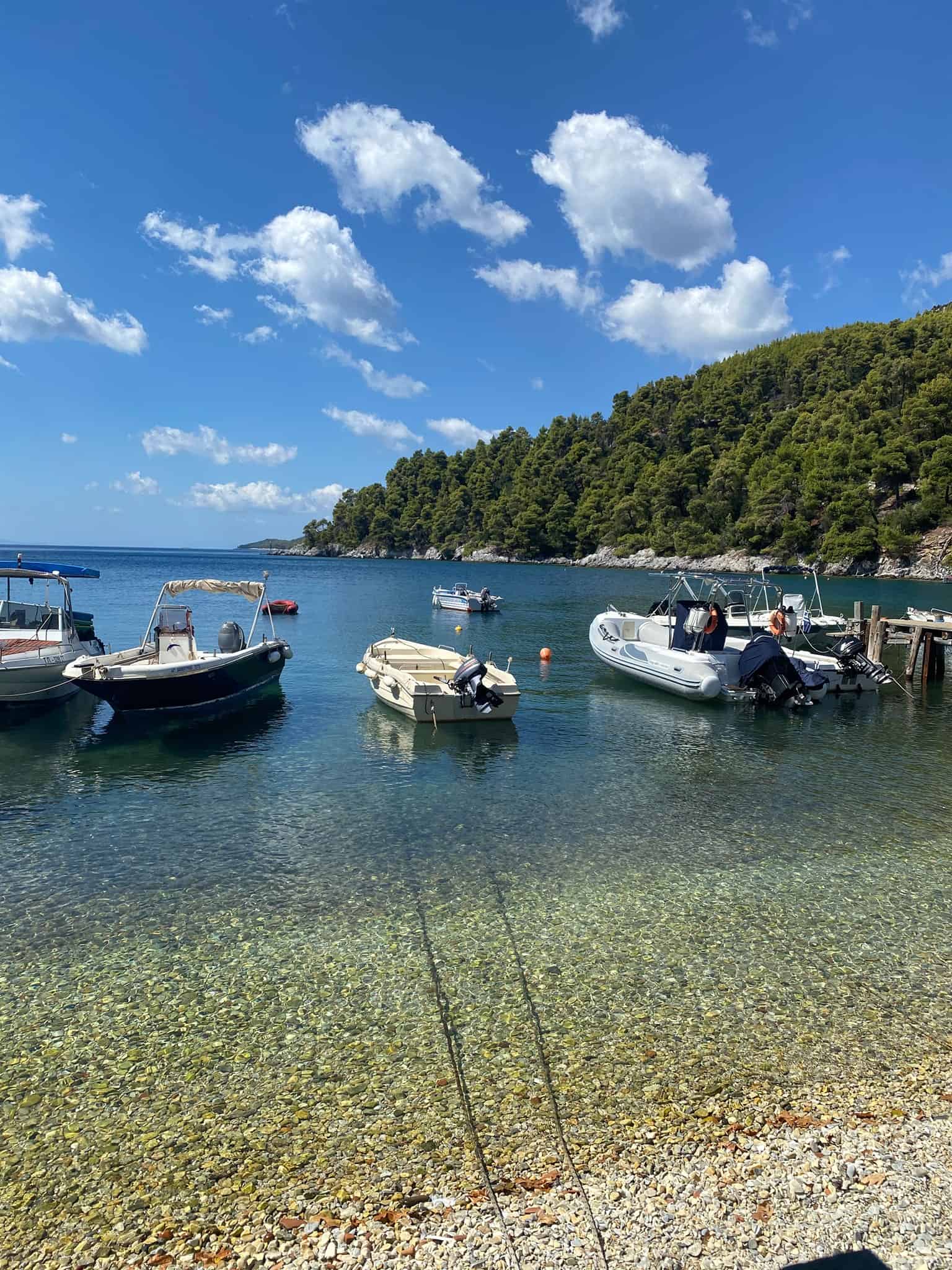 Route: Skopelos town – Stafylos – Agnontas – Panormos – Hovolo Beach – Glossa

The blue-green island of Skopelos awaits in the heart of the Sporades archipelago. People became more aware of the island following the success of the Hollywood movie "Mamma Mia" which was filmed here.

However, despite that, it still remains off the beaten path. This is, in part, because the island is relatively isolated and tricky to get to.

Regardless, it helps Skopelos to remain as a sleepy Greek island idyll. Skopelos is arguably one of the last Greek islands that have fully retained their authentic charm and character and have not been over gentrified for tourists.

You can rent a car in Skopelos town. Alternatively, if you are already in Greece, you may be bringing your vehicle across on a ferry from Volos.

The island is large enough for an adventure but not too difficult that you could get lost. You essentially just need to follow one coastal road around the island.

Set out from Skopelos town and drive across to Stafylos – home to Velanio, one of the best beaches on Skopelos island. From there, continue onwards to Agnontas hamlet and depending on your mood, either stop at M Coffeehouse for coffee and pancakes or at Mouria fish tavern for the catch of the day.

A short walk through the woods takes you to Cape Amarandos – a rocky coastal area with natural rock pools where the locals come to swim. Cool off in the waters here and then continue along the coastline.

Make brief stops at Panormos beach town and Neo Klima (for Hovolo beach) before finally ending in Glossa. You can opt to take the coastal route back, or drive through the centre of the island for more dramatic scenery.
Ioannina to Metsovo Road Trip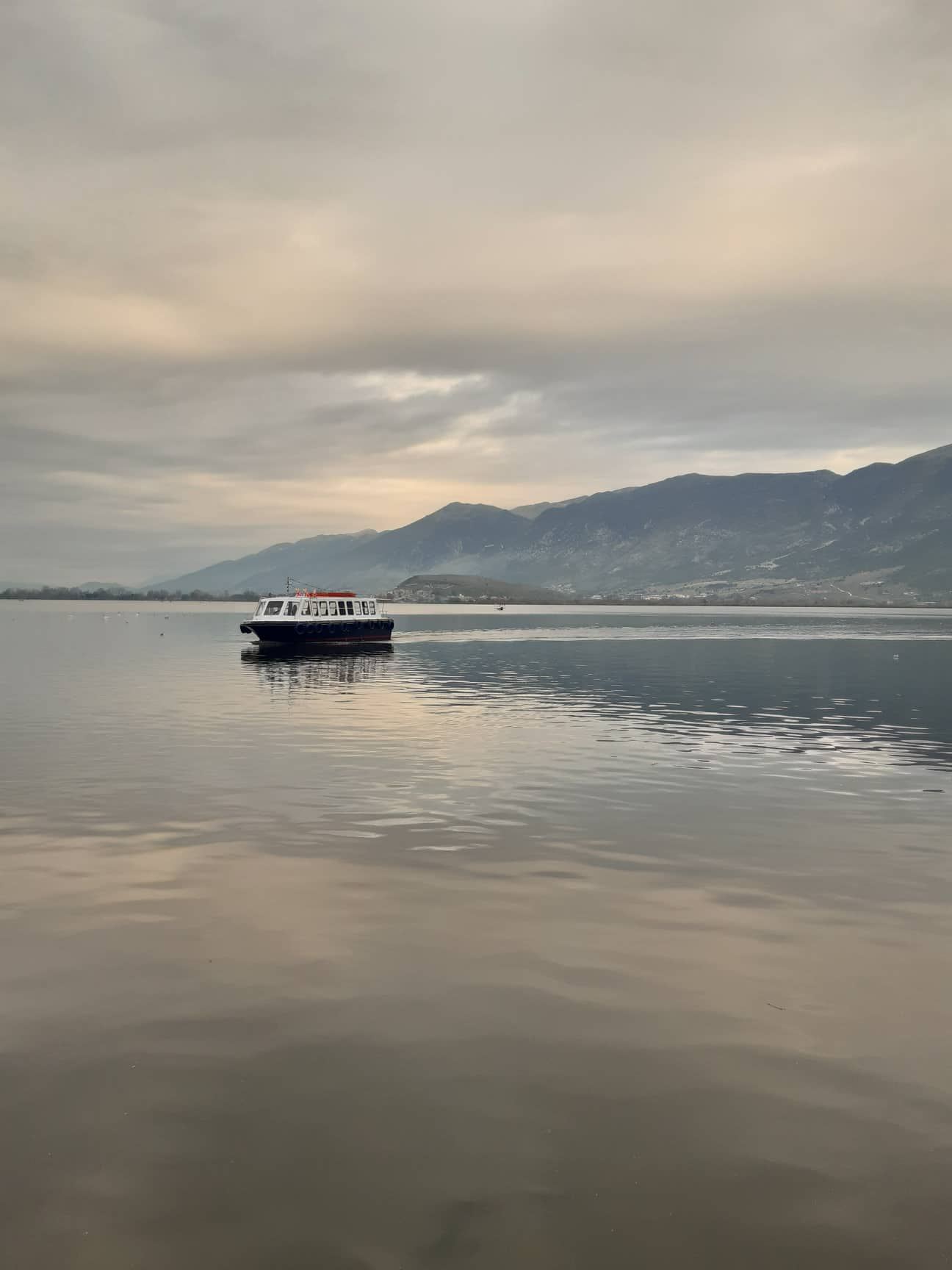 The roads that connect the Epirus capital of Ioannina with the little Vlach settlement of Metsovo are arguably not for the faint-hearted. Think hairpin curves and roads that hug the sides of cliffs and are often wide enough only for one car to pass.

Then again, this road is taking you up into the Pindus Mountains. The mountain air up here is crisp, fresh and clean, and the views are second to none.

The journey takes just under an hour. If you would like to explore more of Northern Greece, you could also continue onwards from Metsovo to Kalabaka and Meteora, Trikala and Karditsa.
Zagorohoria Road Trip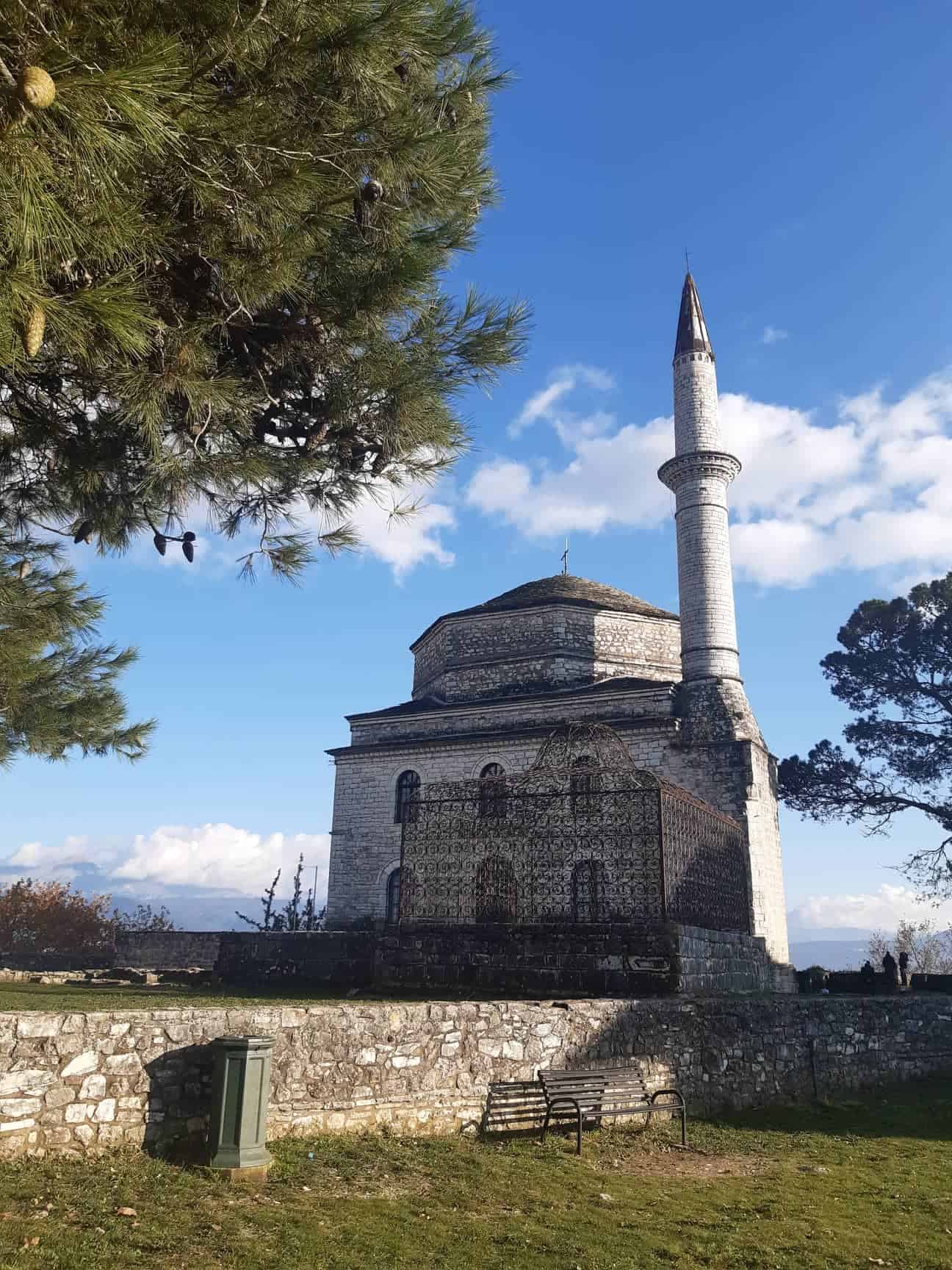 Route: Ioannina – Monodendri – Oxia – Dilofo – Vitsa – Papigo – Kolymbithres

Zagorohoria is one of the most charming travel destinations in mainland Greece. This region consists of more than 60 idyllic little settlements.

The roads here are not the easiest to navigate. They consist of sharp bends, winding country lanes, and steep mountain slopes.

But for your efforts, you are rewarded with some of the most magnificent natural scenery in all of Greece. Start this Greece road trip by spending a few days in Ioannina and uncovering all of the treats that the leafy Epirus capital has to offer.

Sail out to the eerie, unnamed island in the centre of Pamvotida lake and learn the history of notorious Ottoman leader Ali Pasha. A casual stroll around the circumference of the lake is a pleasant way to while away an afternoon in the presence of local joggers and dog walkers.

When you depart Ioannina, head first to the village of Monodendri. This is one of the most beautiful villages in the area and Mondendri has been declared as a national historical monument.

The village dates back to 1753. Some gorgeous two-story mansions and traditional stone architecture can be found here but the main draw is to hike a portion of the dramatic Vikos Gorge.

You can opt to spread your Zagorohoria road trip over several days/weeks as preferred. If you choose to do so, you can stop at traditional guesthouses in each village as you go.

Alternatively, you could simply do this as a day trip from Ioannina! From Monodendri, make a brief stop at the Monastery of Agia Paraskevi just outside of town. Then, continue onwards to the villages of Oxia, Dilofo, Vitsa, Papigo, and finally, Kolymbithres.
Corfu Road Trip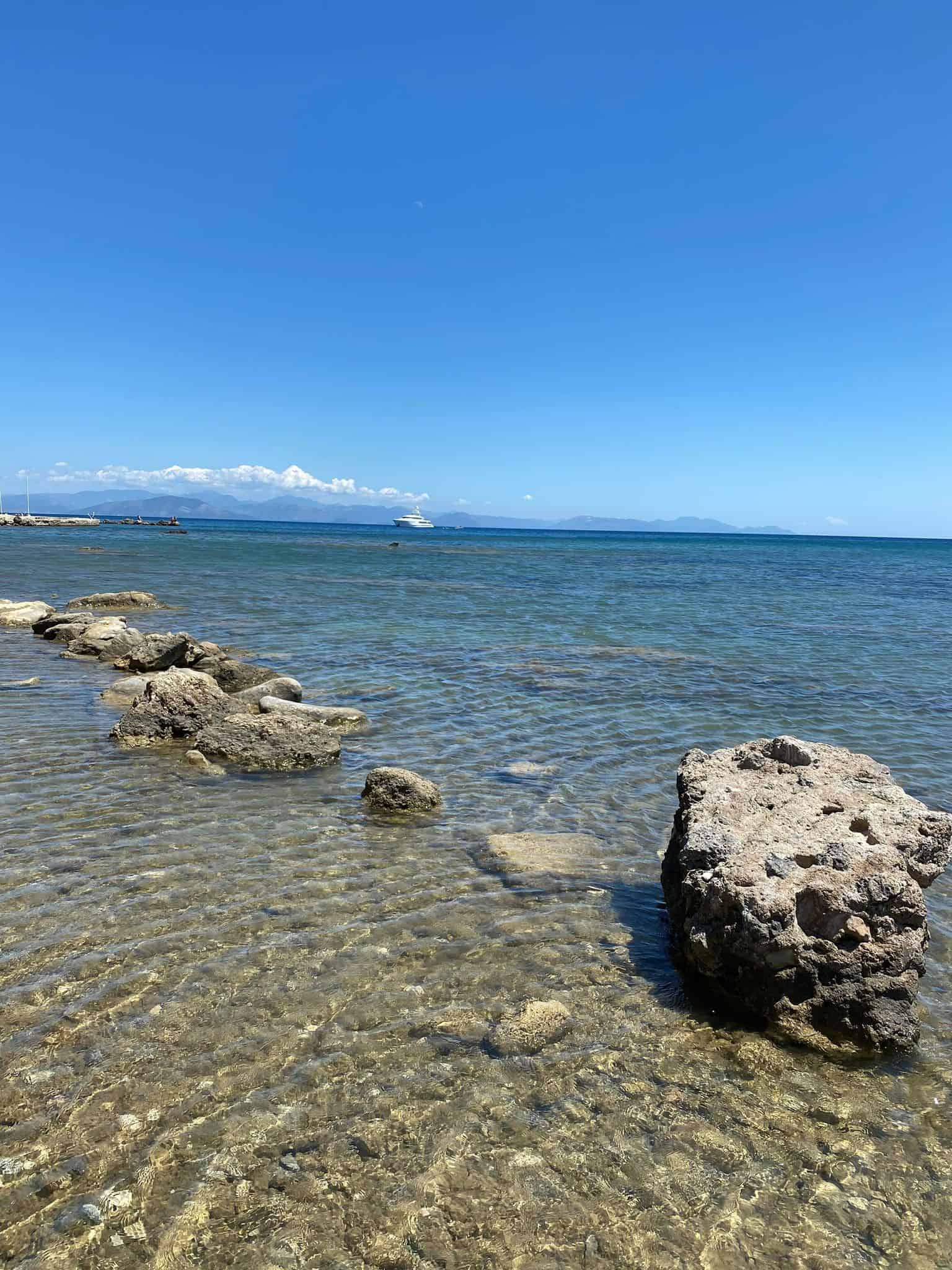 Route: Corfu – Paleokastritsa – Lakones – Angelokastro – Afionas

Should you decide to visit the popular island of Kerkyra (Corfu), there are several Greece road trips that you could take around the island. You could opt to drive across the island from North to South, explore a particular section of the island, or drive in a loop around it.

Many of the coastal roads here are spectacular and run parallel to the crystal clear turquoise waters of the Ionian. The total length of Corfu is only 64km/39 miles. So, it is fairly easy to see the best of the island's highlights in a short period.
Spend a few days at Corfu old town, navigating your way through the narrow cobbled passageways and admiring the colourful Venetian architecture and fortresses. Various civilisations have invaded and occupied Corfu over the centuries and each has left its mark on the island's culture, cuisine, and architecture.

You don't really need a car while you are in Corfu old town, so pick up your rental on your final day here. Follow the signs from Corfu to Paleokastritsa and spend a few days relaxing at the beach town.

From Paleokastritsa, narrow winding roads lead you uphill to the little village of Lakones. The panoramas from up here are second to none. Not only can you see across the Aegean to the East, you can also see across the various settlements to the west of the island.

On a clear day, you can see all the way across to Corfu town! Drive past the villages of Makrades, Vistonas and Prinilas before reaching the beach town of Agios Georgios north or Pagi.
The sunsets from here are among the best in the Ionian. Travelling on, stop by the clifftop village of Afionas before preparing to head back to Corfu town. On your journey back, drive through the luscious Trombeta Pass.
Southern Greece Road Trip
Route: Athens – Glyfada – Vouliagmeni – Cape Sounion
There are numerous day trips from Athens that enable you to see a relative amount of Southern Greece's highlights in a short space of time. One Greece road trip itinerary idea is to head out from Athens to the coastal villages of Glyfada, Vouliagmeni, and Cape Sounion, stopping at secluded beaches and coves as you go.

Take the scenic route south from Athens by joining Leof Poseidonos. You will pass by the affluent coastal neighbourhoods of Palaio Faliro and Alimos before arriving at Glyfada.

This upscale beach town is often referred to as being the "Hellenic Hamptons". You are still within the Athens municipality here.

However, the tree-lined streets, filled with chic restaurants and bakeries, and the elegant boutique stores of independent Greek designers, are a far cry from the higgledy-piggledy congested streets of Monastiraki and Syntagma. Park up your car for some short exploration, grab a Greek coffee, and continue down the coast to Vouliagmeni.

Vouliagmeni is the heart of the Athenian Riviera. Its namesake Vouliagmeni Lake is a brackish thermal lake known for its healing properties.

Swim in its waters, indulge in a hot stone massage at its on-site spa or conquer the 8-mile hiking circuit that runs around the lake. From here, continue on towards Cape Sounio and the dramatic Temple of Poseidon.

There are many secluded, unmarked beaches along this route known as "Limanakia". These are not serviced and some of them require an amount of clambering down rocks to get to.

However, they are some of the best beaches near Athens. Better still, you may find that you have a stretch of coastline entirely to yourself!

Before looping back to Athens, stop for dinner at the village of Kalayvia Thorikou. This cute settlement is known for its chophouse restaurants.
Epirus and Lefkada Road Trip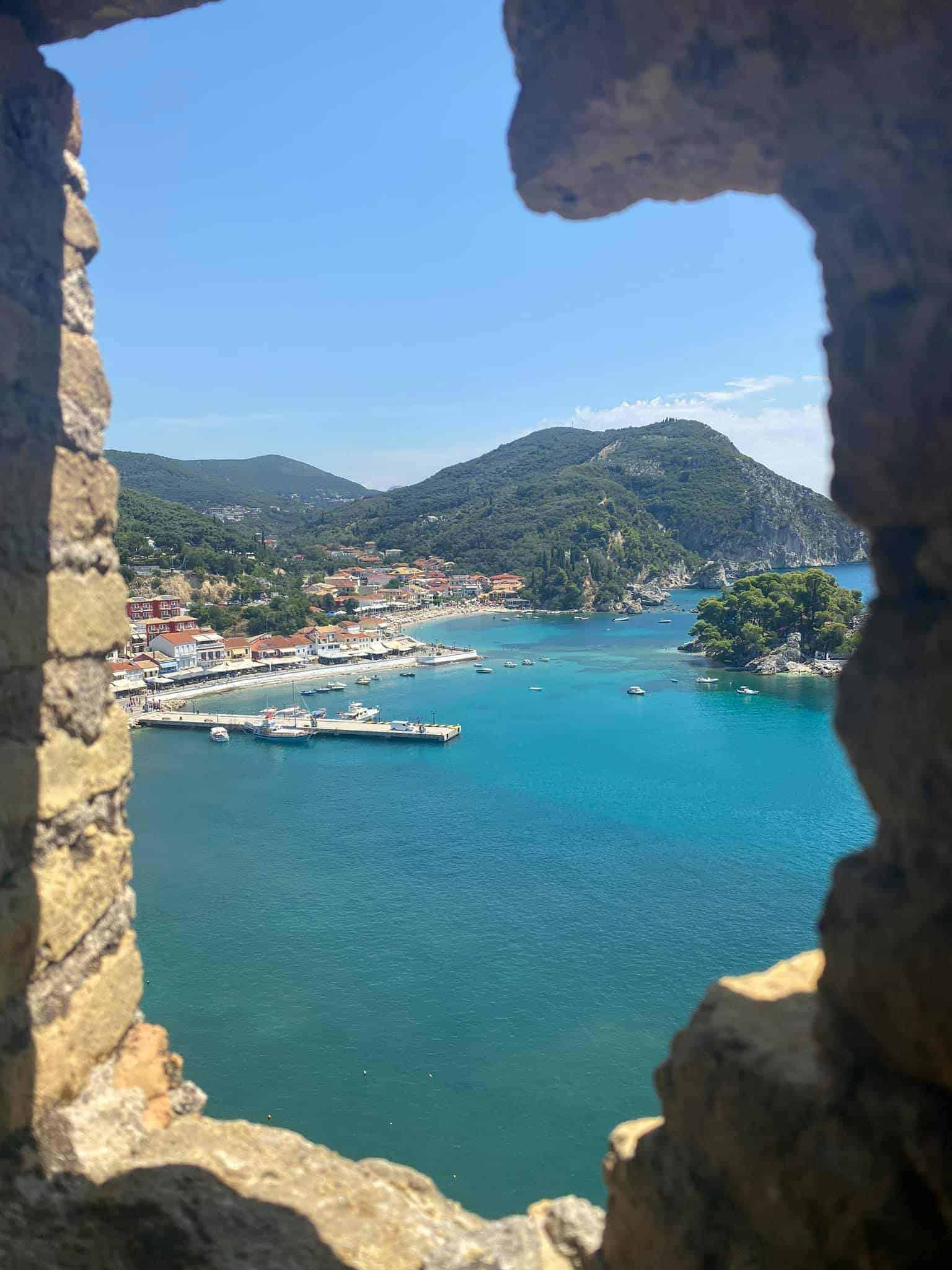 Route: Parga – Preveza – Lefkada

Epirus is a rugged and mountainous region on Greece's west coast. It isn't on most people's Greece travel radars which is a shame as it offers a little something for every type of traveller.

Start your Epirus adventure in the charming beach town of Parga. This is a favourite summer getaway for domestic Greek travellers.
However, despite becoming crowded during July and August, nothing can take away from Parga's charm. Admire the views over the town from the old Venetian castle, relax on the shores of Valtos and Lichnos beaches, and discover the abandoned monastery of Vlacherna.

If your schedule permits, you can also take a day trip out to Paxos and Antipaxos from here. Boats depart regularly from Parga port and take you to and from the Paxoi islands in a day.

Departing Parga, head south along the coast to Preveza city. The journey takes less than an hour by car.

Preveza is a charming pastel-coloured town at the mouth of Amvrakikos Gulf. There are a plethora of lovely cafes, tavernas, museums, and grand traditional buildings in Preveza old town.

Spend some time on Preveza's beaches and explore the castles of Agios Andreas, Laskara, and Pantokratoras. Then, continue on to Lefkada.
Renting a Car in Greece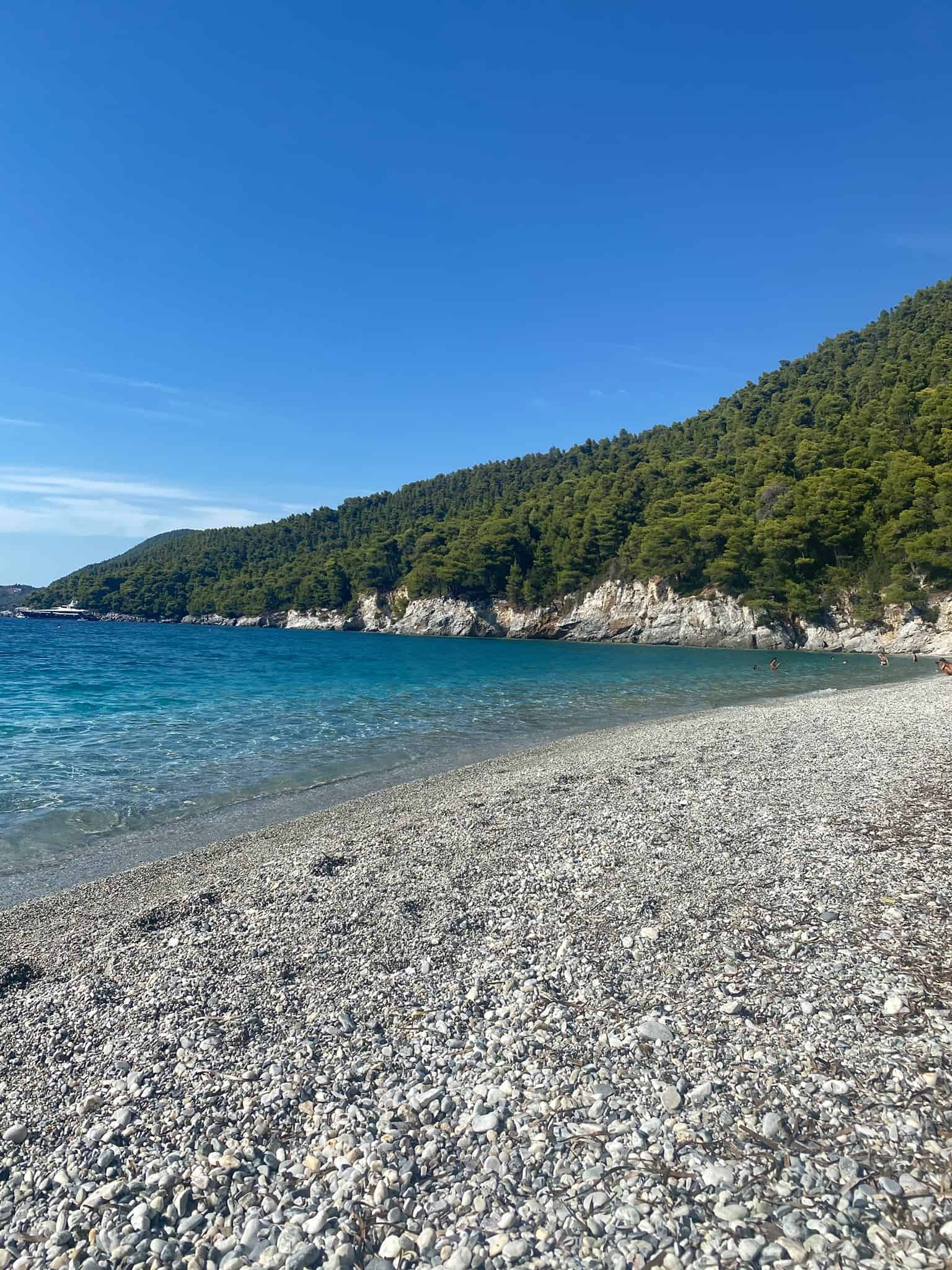 Renting a car in Greece is not as daunting as it may sound. A number of renowned international rental companies operate here, including Hertz, Sixt, and Enterprise Rent a Car.
Greek rental companies operate in major cities, towns and tourist destinations. You can also organise to pick up your car immediately upon arrival at the airport if that suits you.

You must be at least 21 to rent a car in Greece and drivers under the age of 25 may have to pay a premium. Different rental companies differ with their requirements, and it is not unheard of for some to only rent people of ages 23-25 and older.

The maximum age for renting a car in Greece is 70. Travellers from the EU can rent a car with their EU driving licence.
However, travellers from other countries (including British travellers as of January 2021), must present an international driver's permit. Insurance is essential.

When you collect your car, you will typically be asked to sign a document that confirms the condition the vehicle was in when you collected it. It is prudent to also take photos of the vehicle before you leave the rental office.

This is good practice wherever in the world you rent a car, and prevents you from being the victim of any form of scam. Be mindful of the route that you want to drive. A lot of companies charge extra if you are dropping the vehicle off in a different location from where you collected it.
Driving in Greece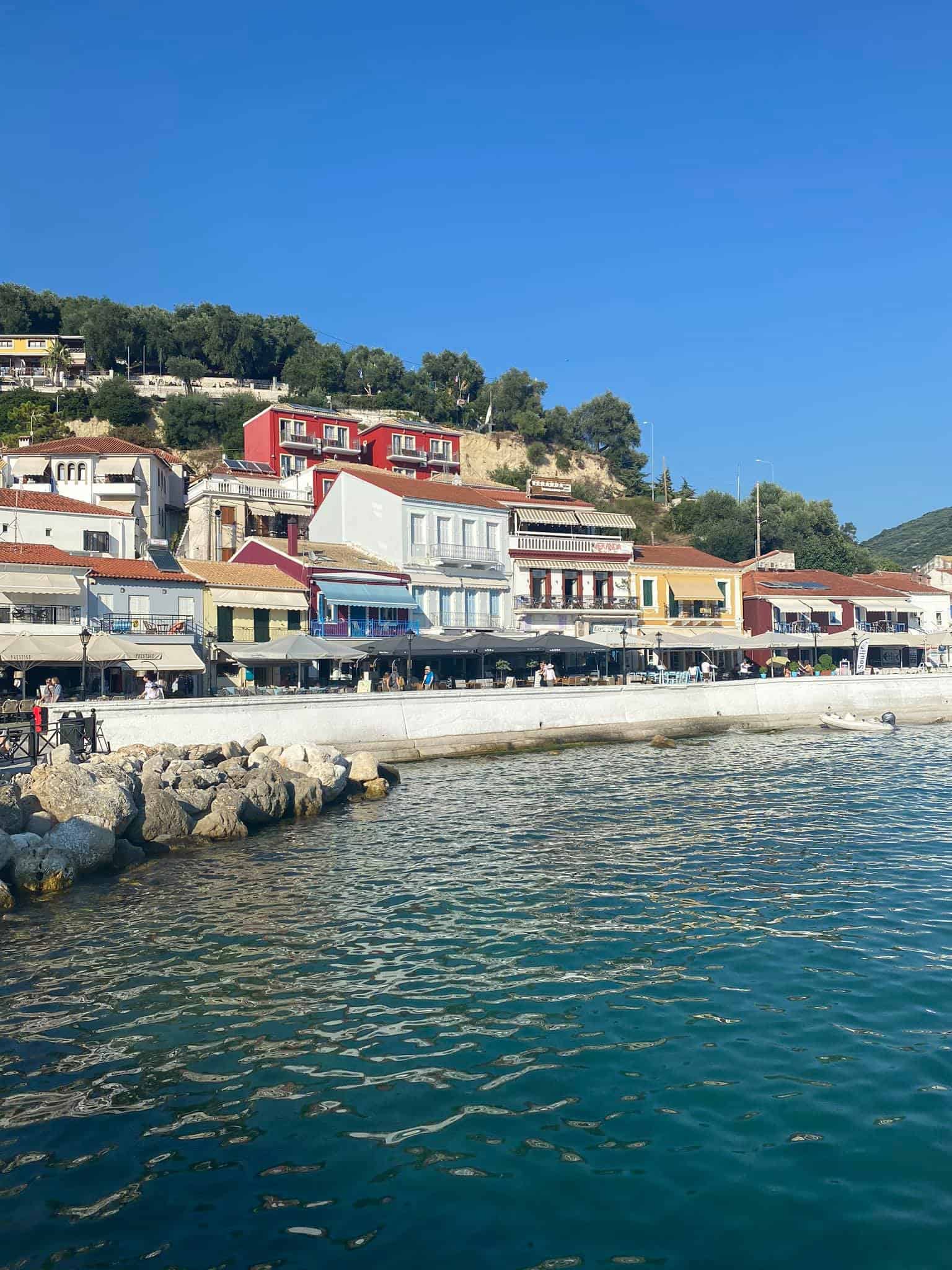 Driving in Greece is a great way to explore this Mediterranean country and to have complete independence and flexibility while you do. Like the majority of Europe, in Greece, you drive on the right-hand side of the road and overtake on the left

Most of the same laws that you see across Europe are also applicable in Greece. For example, no texting at the wheel, no speeding, no driving while intoxicated, etc.
That being said, you may notice a lot of reckless driving in Greece. Just be conscious of what is happening around you, mind your own driving, and follow the same practices that you would at home. 
Parting Words 
Do you have any additional questions about doing a Greece road trip? I have lived here since 2017 and have done more than my share of adventures in Greece during that time.

Drop me a comment below if you need anything and I'll do my best to get back to you ASAP. Safe travels!

Geia sou, Melissa xo
---