Psiri Athens is one of the Greek capital's quirkiest and most vibrant districts. Situated just a short walk away from Monastiraki, Syntagma, and the ancient Acropolis, it is also one of the most centrally located.

Most people at least pass through Psiri during their Athens itinerary. However, this little area is worthy of far more than just a fleeting visit.
The streets of Psiri are lined with eclectic themed bars, cosy coffee shops, artisanal stores, and some of the most thought-provoking street art in the city. Many independent boutique hotels encompass the central "Heroes' Square". This is a great place to base yourself if you want to be at the very heart of the action in Athens.
A Little History of Psiri Athens
Psiri, in some form or another, has existed in Athens for several thousand years. Like Plaka, this is one of the oldest neighbourhoods in the city.

Indeed, the nearby Ancient Agora was once the main rendezvous-point for Ancient Greeks. Even the likes of notable Greek Philosophers such as Socrates would meet here.
Psiri as it stands today has existed for more than one hundred years. Although during the Ottoman era, the borders of Psiri also included nearby Thissio and Monastiraki. Today they are identified as separate areas.
The area has a reputation of being very "anti establishment". As such, the old buildings paired with the modern hipster attitude of Psri and its businesses combine to make an Athenian neighbourhood like no other.
Safety in Psiri
Today, Psiri Athens is relatively safe. Like any European capital, you should be mindful when walking alone at night in Athens and always keep an eye on your possessions.
Historically, this was not so much the case. During the 19th century, Psiri was one of the most crime-ridden parts of the city.

Undesirable types known as koutsavakides spent their time on the streets of Psiri. These individuals were involved in crime – both petty and organised. Concentrated police efforts were necessary to transform Psiri into the creative hub it is today.
Psiri Athens Today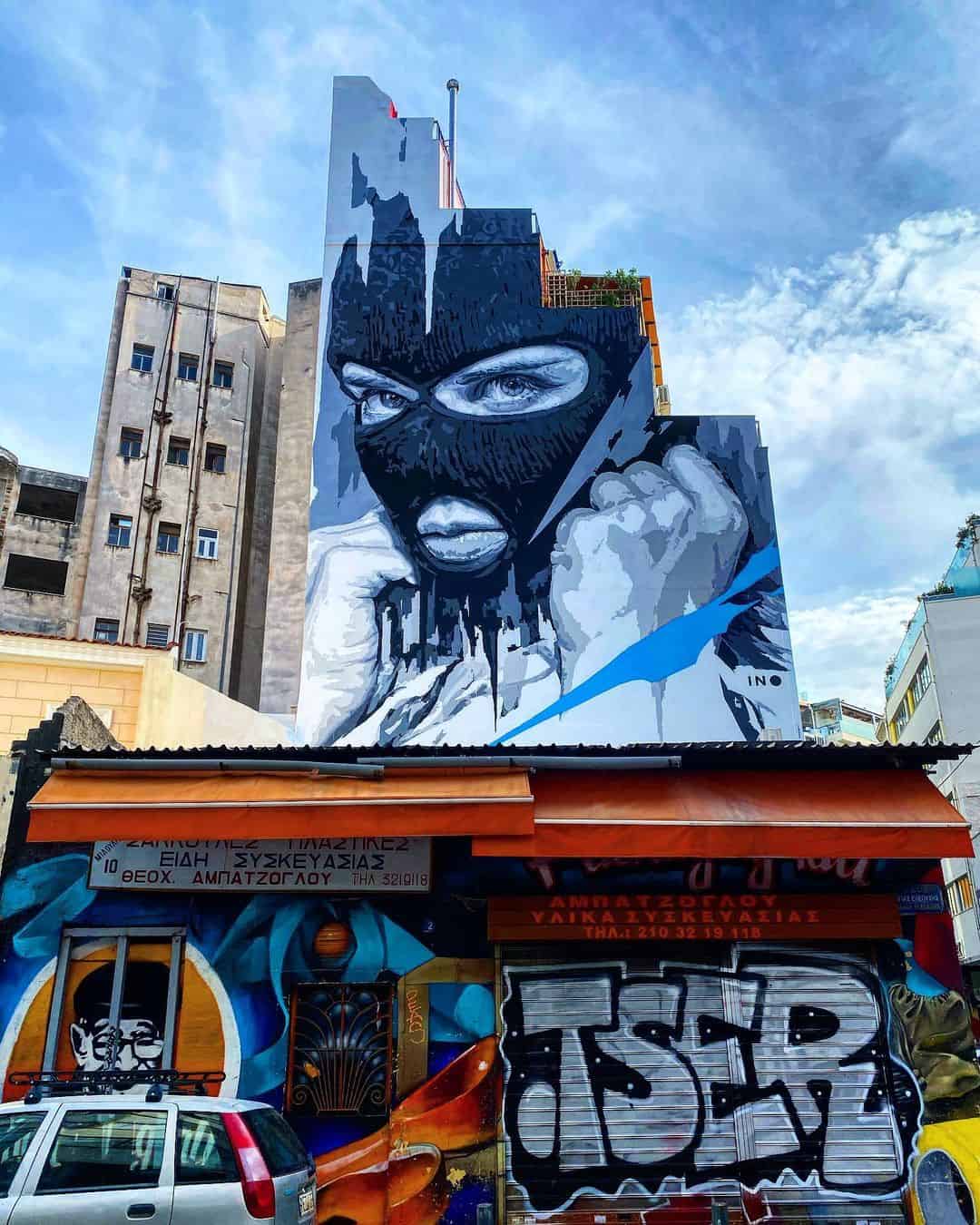 Five main streets comprise Psiri. Each of these with links to notable Greek figures.
Miaouli and Karaiskakis Street are situated either side of the central "Heroes Square". These streets are named after two of the most beloved heroes of the Greek Revolution.

Meanwhile, Aeschylus street takes its name from an ancient playwright, Ag. Anargyron takes its name from Christian Orthodox Saints, and Aristophanes from an ancient Greek comedy playwright.
Athenians will often head to Psiri when they are going on a night out. Along with Gazi, this is one of the main nightlife districts in Athens.

You can find everything in Psiri from rock bars to rooftop lounges where you can sip cocktails with a view of the Acropolis. Due to Psiri's "anti establishment" persona, a lot of the music venues and nightlife spots here are alternative, grungy and somewhat "underground".
Things to do in Psiri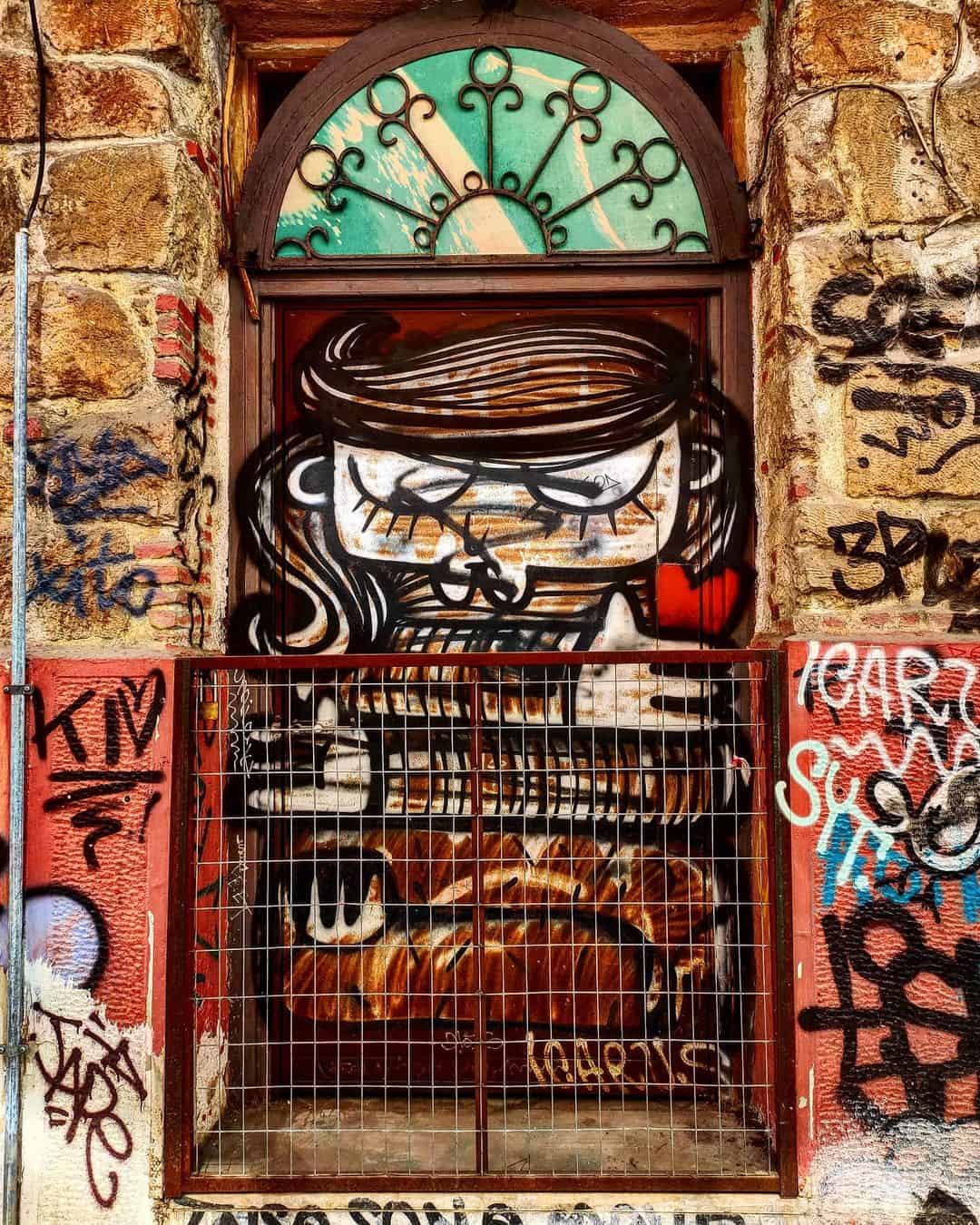 There are plenty of things to do in Psiri. If your schedule allows, try to dedicate at least an afternoon of your trip to exploring its narrow winding passageways and cobbled backstreets.
Psiri Athens Highlights
Browse the local antique stores


Watch the pastry chefs make bougatsa in Iroon Square


Embark on a self-guided tour of the Psiri street art scene


Tuck into a charcuterie board at Karamanlidika or Miran


Admire the exhibits at Psiri's independent art galleries


Sample the Psiri nightlife scene


Stop for coffee or drinks at Little Kook


Take a walk to the Athens Central Market


Treat yourself to a homely taverna lunch
Browse the Antique Stores of Psiri
Once upon a time, Psiri was renowned for its antique stores. Valuable old furnishings, trinkets, jewelry, paintings and collectors items were bought and sold in the area.

Today, antique stores still comprise a lot of the retail shops in the area. However "antiques" is a term to be used loosely here.
Some Psiri stores sell ornate furnishings and Greek art pieces. Others sell old records, second hand books, and other knick knacks. Regardless, Psiri is one of the most interesting places for shopping in Athens.
Watch the Pastry Chefs Make Bougatsa at Iroon Square
Bougatsa is a sweet breakfast pastry that is often enjoyed in the mornings alongside a strong cup of Greek coffee. The treat originated in Thessaloniki. However, you can also find some very good bougatsas in Athens and other Greek cities.

Bougatsa consists of sweet semolina custard wrapped within layers of hand-prepared Phyllo pastry. A generous sprinkling of icing sugar and cinnamon is then added on top of the pastry.
The sweet bougatsa is the most common. However there are also savoury versions available that are prepared with minced beef or ricotta cheese in place of semolina.
One of the best places to try bougatsa is the little pastry shop that sits on the corner of Iroon Square. This place is bustling with tourists and locals alike whatever time of day you happen to swing by.

Not only is the bougatsa here delicious, the highlight of this place is the open kitchen. As soon as you step through the door, you will see the bakers and chefs preparing the day's treats.

If you are lucky, if you happen to pass by in the mornings, you will see the bougatsa being made. The process is particularly interesting to watch as it entails rolling out large squares of dough that the bakers then spin around their heads!
Embark on a Self-Guided Tour of the Psiri Street Art Scene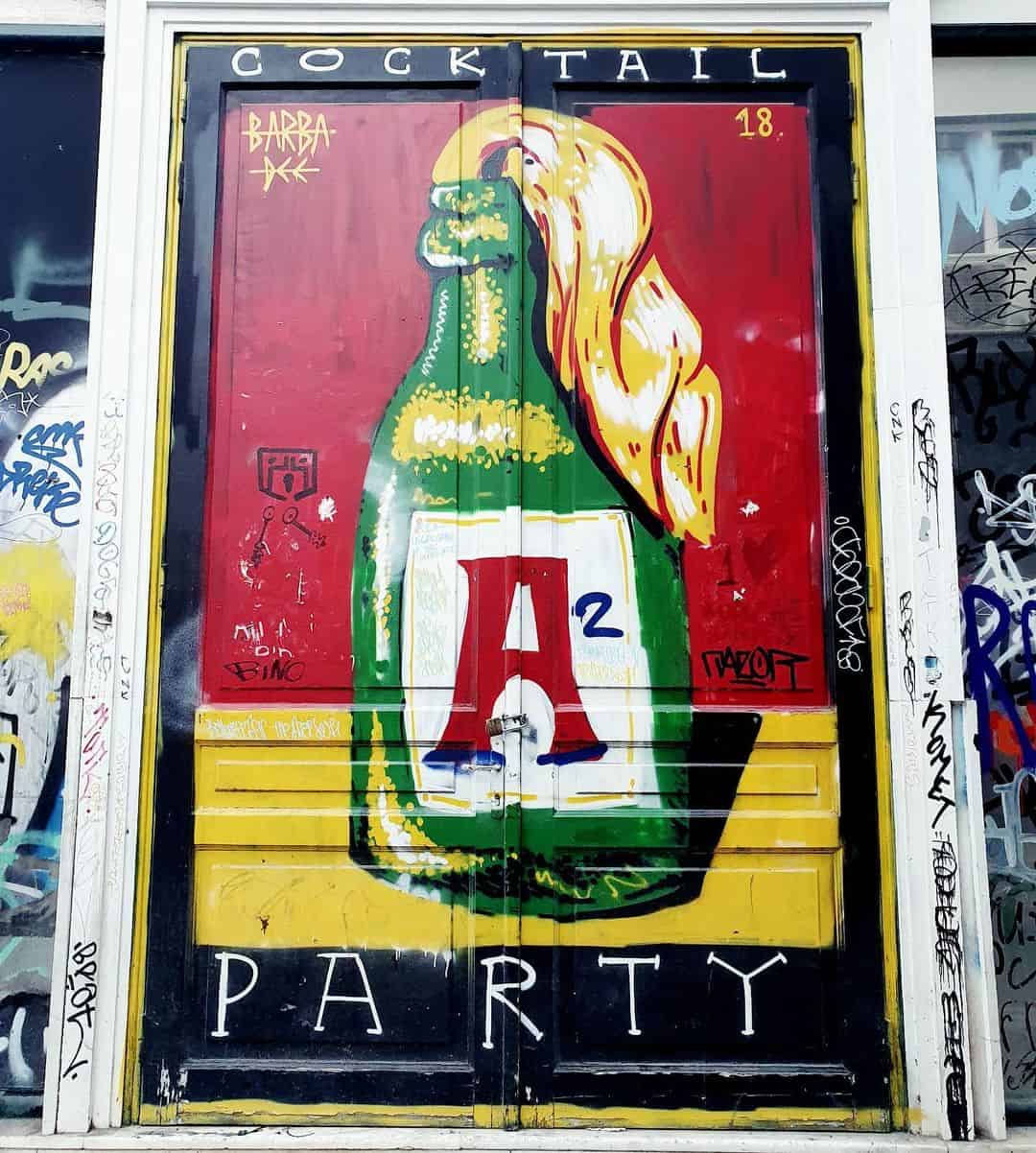 Psiri is one of the best places in Athens to check out street art. This is one of the city's creative hubs afterall. As such, the bars, coffee shops, and apartment rentals here are occupied by Writers, Painters, Musicians and the like.

Some of the pieces here are thought provoking. However most are simply beautiful murals that are nice to look at.

Louka Nika and Sarri streets are two of the main spots that you should start at. Many of the little alleys that veer off from here are also laden with street art. For more controversial, political pieces, head to Exarchia and Metaxourgio.
Tuck into a Charcuterie Board at Karamanlidika or Miran 
Sampling local products should be high on your list of things to do during your Greece itinerary. There is no better place to do this in Athens than at Karamanlidika or Miran.

Both spots are interesting local delicatessens that serve a wide range of cold cuts and cheeses sourced from across Greece. Miran serves produce that mostly originates in the Kerkini and Serres region of Northern Greece.

Meanwhile, Karamanlidika predominately sells deli products from the charming village of Drama in Thessaly. If you only have time to visit one of these spots, head to Karamanlidika.
Karamanlidika is the more taverna-style of the two. You can choose a charcuterie board and wine pairing from the extensive menu, or have a bespoke one crafted based on your personal preferences.
Admire the Exhibits at Psiri's Independent Art Galleries
Several museums and art galleries can be found throughout Psiri. A. Antonopoulou Art, the Project Gallery, Alpha Delta Gallery, and the Alibi Gallery are all worth adding to your radar.

The majority of the galleries here focus on contemporary art. They showcase the works of local and international artists – both renowned and emerging.
Sample the Psiri Nightlife Scene
Psiri was once the definitive place to go on a Friday night in Athens. In recent years, clubs and bars have popped up in Gazi, and beachfront hangouts have emerged in Alimos and Glyfada, competing for people's attention.

While Psiri may not be what it once was, it is still one of the best places to experience Athenian nightlife. The Clumsies, Transistor and Seven Jokers are particular favourites among locals. These bars are managed by some of the best Mixologists in town. Thus making them the perfect place for your Saturday night negronis and margaritas.

Six d.o.g.s is a charming, unpretentious spot that boasts a scenic courtyard where you can sip craft beers beneath twinkling fairy lights and the canopy of trees. DJs, live music performers, and events are often hosted here.
Stop for Coffee or Drinks at Little Kook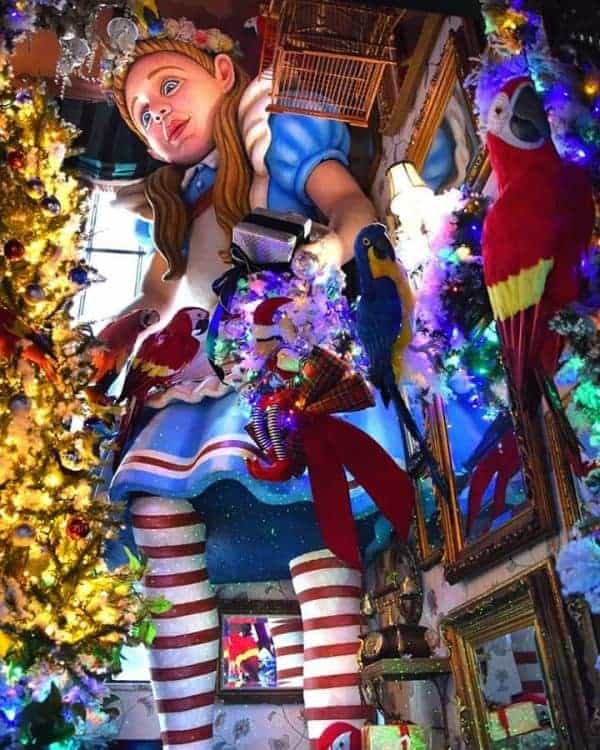 Little Kook is arguably the most original bar and coffee shop in Athens. This eccentric establishment was somewhere that locals would visit to take photos before being "Instagrammable" was even a thing.

The bar is revamped throughout the year and always follows a particular theme – be it Mary Poppins or Alice in Wonderland. Larger than life decorations transport Little Kook guests into what feels like a fairytale.

The menu at Little Kook changes regularly to reflect the theme. This place is especially magical during Christmas time in Athens.
Treat Yourself to a Homely Taverna Lunch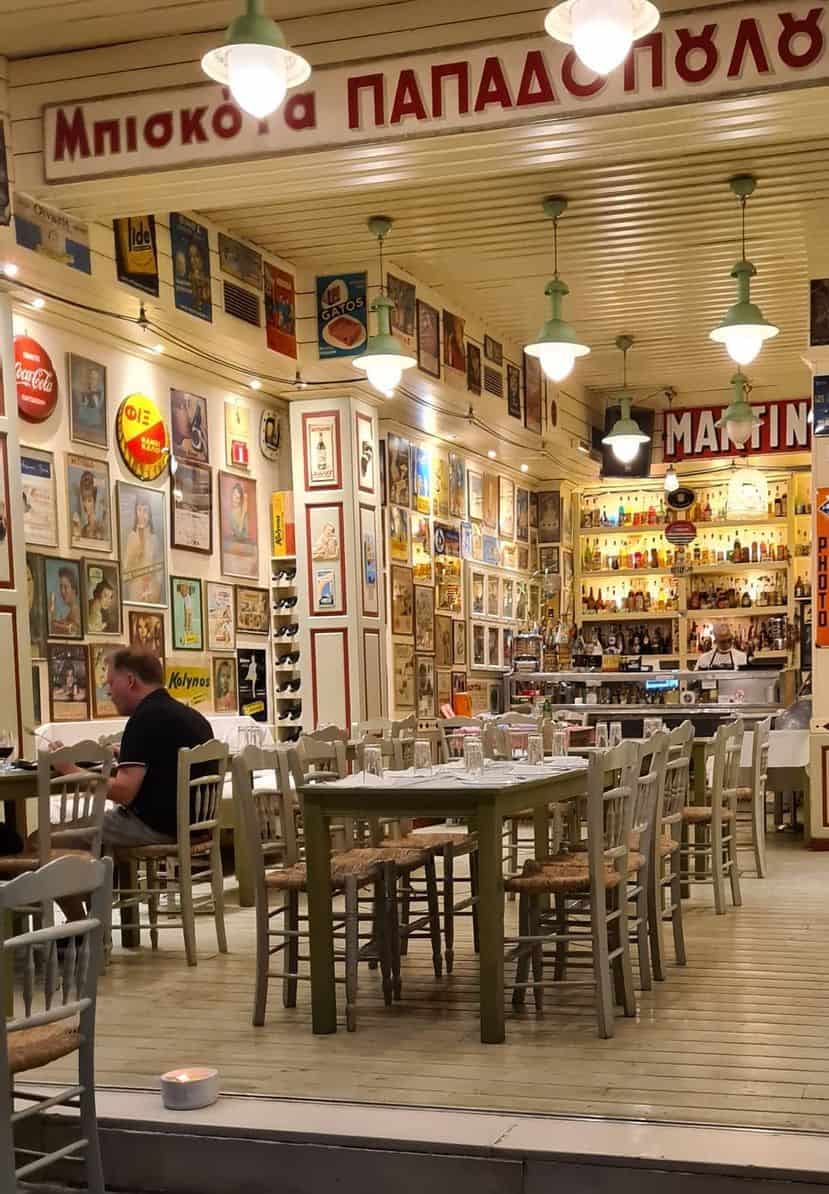 Psiri may be one of Athens' most centralised districts. However that certainly does not mean that all restaurants here are tourist traps.

Indeed, many excellent family-owned tavernas can be found in Psiri. For classic Greek dishes with a modern twist, head to Zampano – arguably one of the best restaurants in Athens.

Zampano is open for brunch, lunch and dinner. Treat yourself to slow cooked eggs prepared with fresh tomatoes, feta and spinach to pair with your morning coffee. Alternatively, stop by in the evenings to enjoy reasonably priced high end dining options paired with exquisite local and international wines.
For dessert, its ice cream at Kokkion. This artisanal ice cream parlour can be found at the end of trendy Protogenous street.

Kokkion is far more than "just another" ice cream shop. The flavours here range from the classics, to obscure taste pairings that somehow just work. Vegan options are available.
Walk to Athens Central Market
The Athens Central Market (Varvakios Agora) and nearby Evripidou street are among the most fascinating places to go window shopping in Athens. The former is both the largest, and oldest, traditional market in the city.

Here you will find halls filled with meat, fresh vegetables, fresh seafood, spices, and virtually every food item that you can think of. Even if you don't plan on buying anything, you ought to visit for the people-watching opportunities alone.

Watch on as restaurant owners haggle over the prices of meat, and sweet yiayias potter around to find the ingredients for their upcoming Sunday dinner. Nearby Evripidou street feels more like an Arabian souk than something you expect to find in Greece.

The stalls and shops of Evripidou are owned by vendors from all over Europe, Central Asia, and the Middle East. You will find spice shops selling every herb and spice imaginable, stacked high in colourful jars.
Where to Stay in Psiri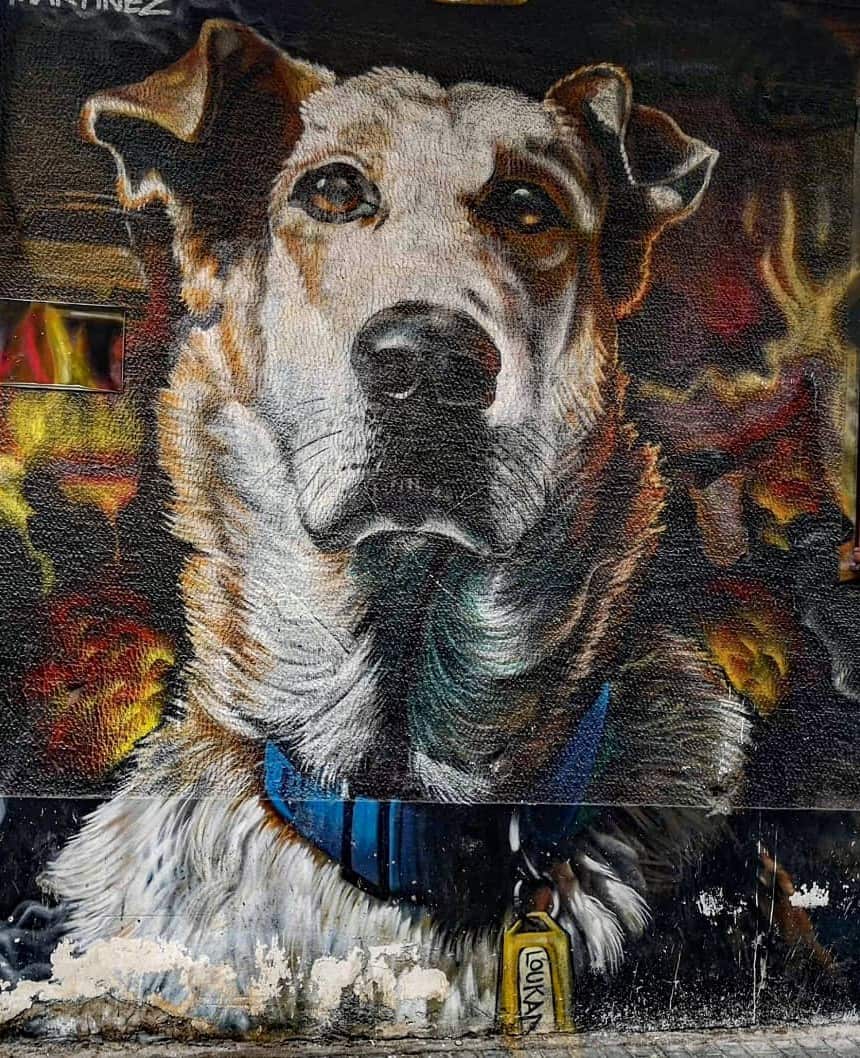 There are a plethora of accommodation options to choose from in Psiri. You can opt to stay at one of the area's intimate boutique hotels and guesthouses, or base yourself in an apartment or rental within a converted neoclassical mansion.
There is something in Psiri to suit every budget and travel style. A selection of reputable accommodation options are discussed below.
The Artist Athens
Where: Kalamida 7, Athina 105 54
The Artist Athens is a beautiful contemporary boutique hotel in the heart of Psiri, Athens. The spacious rooms have been equipped with plush furnishings and decorated in a tasteful, monochrome style.

This is a great choice if you are looking for a luxury stay that doesn't break the bank. When the sun goes down, enjoy dinner and drinks at the Artist's rooftop bar and restaurant.

Browse the latest room rates and availability at The Artist Athens here. 
18 Micon Street
Where: Esopou 14, Athina 105 54
18 Micon street is the perfect embodiment of Psiri's personality and creative flair. The hotel is set inside a renovated, abandoned warehouse and the owners have made the most of the space around them.

Rooms boast exposed brick walls, handmade furnishings, and floor to ceiling windows that offer unparalleled views of the Parthenon. This is one of the newest faces on the Athens hotel scene. 
Everything is brand new and recently renovated. Guests can choose from an array of rooms and suites – including those with their own private terraces and jacuzzis.
Browse the latest room rates and availability at 18 Micon Street here. 
Getting to Psiri
It is easy to walk to Psiri from Monastiraki, Syntagma, Thissio, or Omonia. This unconventional district is less than a ten minute walk away from each of these neighbourhoods.
Psiri itself does not have a metro station. The closest stop is Monastiraki station which is less than 5 minutes away.
Parting Words
Do you have any additional queries or concerns about visiting Psiri Athens or planning a Greece trip in general? I've been living in Pagrati Athens for almost four years now. 
I am happy to answer any questions that you may have. Please don't hesitate to drop me a comment below.
Safe travels! Geia sou! Melissa xo
---