Kerkini Lake is a large man-made lake in Northern Greece. It is the largest of its kind in the country and a rare example of an instance where human interventions have actually had a positive impact on the environment. Although Kerkini may not be one of the best-known tourist destinations in Greece, it is worth a visit if you find yourself in nearby Thessaloniki or Halkidiki.
About Kerkini Lake, Greece
Kerkini lake is home to over 300 species of birds, 1300 plants, and dozens of species of fish. These factors combine to make it one of the best destinations for birdwatching in Europe.
Most of the marketing and travel information about Kerkini Lake focuses on Kerkini as a bird-watching destination. However, Kerkini is so much more than that.
The lake is a wonderful travel destination for anyone who likes to take some time out to get back to nature. Scenic boat rides, horse treks, and hiking trails are all great ways to enjoy the lake.
An excursion here also offers a cultural experience and the chance to explore the quaint nearby villages of the Serres region. Here you can experience gastronomy and culture that is very different from the rest of Greece.
Kerkini Lake can be enjoyed as part of a day trip from Thessaloniki and Halkidiki, or as a few days spent relaxing in the country. Organised tours and public transport connect the area to the rest of Greece.
A Little History of Kerkini Lake
Kerkini Lake is situated just 15km away from the Bulgarian border. It sits in the shadow of the imposing Belles mountain range. Here, it is encompassed by miles of rolling green hills, and the rivers of Kerkinitis and Strymonas.
The lake was created in 1932 as an artificial reservoir. However, it quickly developed into a fishing area and wildlife sanctuary.
When to Travel to Lake Kerkini
Lake Kerkini can be enjoyed any time from Spring to Autumn. This region of Greece experiences extreme temperatures. As such, it should be noted that while it is possible to visit the lake while it's frozen during the winter, temperatures often dip as low as minus 20 degrees Celsius.
That said, Kerkini is surely very beautiful during the winter months. At this time, it is also possible to catch a glimpse of the very rare and endangered dalmation pelicans while they are breeding.
During the spring and autumn months, this region of Greece sees pleasant weather conditions and temperatures of around 25 degrees Celsius. Summers in Greece can be very hot. Temperatures can get as high as 35-40 degrees during July and August.
Birdwatchers may wish to organise their Kerkini trip so that it coincides with the migration patterns of a particular species. For example, spring is best for seeing storks and flamingos. Meanwhile, winter is the best time to see the endangered and majestic dalmatian pelicans.
Exploring the Kerkini Lake Area
I visited Kerkini Lake on a day trip from Thessaloniki with Ammon Express. There were only five of us on the trip and we encountered another three people at the lake who were shooting a nature documentary.
Our guide joked that this was a day of "overcrowding" at the lake as generally very few people make the trip. That may seem like a shame. However, it means that the lake is a lovely place of peace, serenity, and reflection.
Amenities at Lake Kerkini
When you arrive at Lake Kerkini, there is a coffee shop that overlooks the water. Here, you can pick up a map of the region which details all of the nearby villages and walking trails.
The boat ride across the lake costs 10 euros per person and is a wonderful way to see several bird species even without binoculars. There is a small "island" in the centre of the lake filled with wild pelicans!
If you are interested in hiking, it should be noted that there is no trail that runs along the banks of the river. Instead, the trails go up into the nearby woodland.
While the trails offer excellent viewpoints from high above the water, they do not enable you to get up close and personal with the birds and wildlife. Consequently, it is advisable to do the boat ride first.
The banks of the lake are not really suited for walking. There are also many wild animals and dogs running around which does not make for the most pleasant hiking conditions.
Water Buffalo Farming Around Lake Kerkini
Lake Kerkini is one of the only places in Greece where water buffaloes are farmed. If you are lucky, you may catch the herd as they are being transported from their farm to the lake. You may see them strolling into nearby streams to soak and relax beneath the sun.
There are just three water buffalo farms in the area. These all part of a family business which has been passed down through the generations. Today, the farms operated by three brothers.
We were fortunate enough to encounter one of the brothers leading his herd to the water. After observing the buffaloes bathing habits up close, we were later invited to the brother's farm to see how they are kept.
The Unique Gastronomy of Kerkini Lake and Serres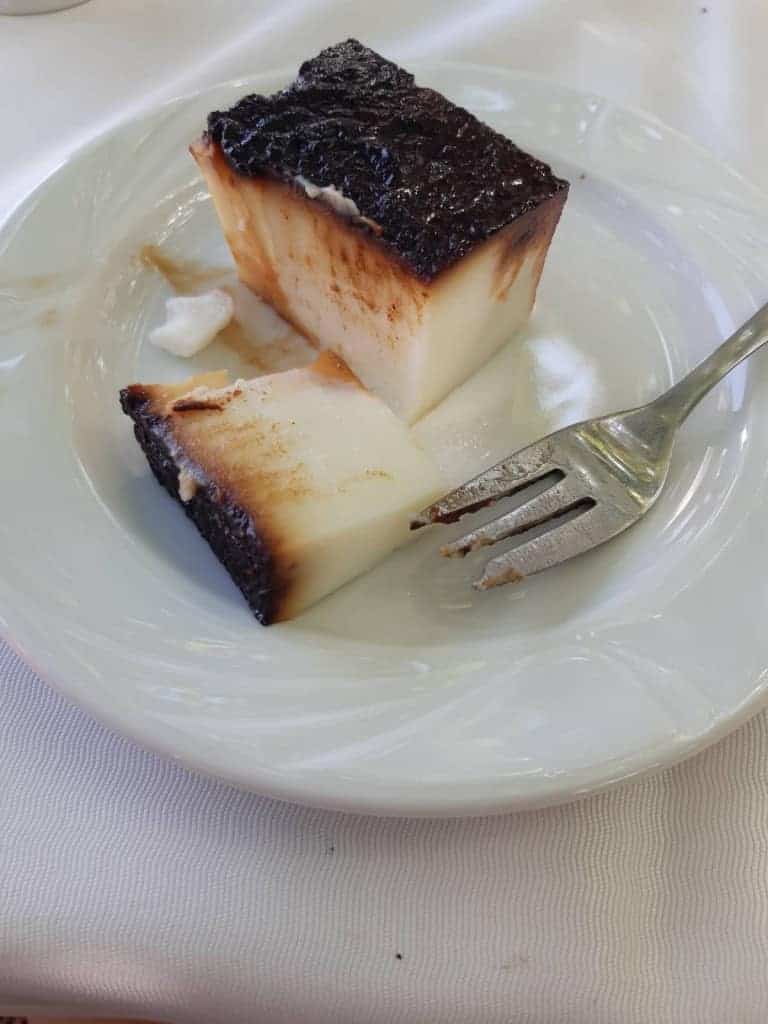 The presence of water buffalo in the area has had a significant impact on the food culture of the region. Here in Serres, you can find several local delicacies which cannot be enjoyed anywhere else in Greece.
Buffalo meat is highly regarded here on account of its flavour. It also acts as a lower-fat alternative tobeef.
Treat yourself to ice cream made with water buffalo milk
In the village of Hrisohorafa, you will find local patisseries where you can enjoy ice cream made with buffalo milk. This is a sweet treat with a much creamier consistency than your standard cup of ice cream or gelato.
A little cup of ice cream is just 1 euro. The vendors make it themselves using fresh buffalo milk purchased from local farms. You may also find this at certain gelaterias and restaurants in Thessaloniki.
Look out for local dishes prepared with water buffalo meat
In local tavernas and restaurants, water buffalo meat makes a frequent appearance on the menus and is worth sampling. Sausages, meatballs, and steaks of water buffalo meat can be enjoyed.
Look out for fresh egg pasta served with kavourmas. This is cured, salami-style buffalo meat. For dessert, order kazandibi .
Kazandibi is a dessert that consists of burnt sugar and water buffalo milk. It dates back to the Ottoman era and was created by mistake! It is tastier than it may sound!
The Villages of Serres, Central Macedonia
Several villages occupy the circumference of Lake Kerkini. Though small, each have their own charm and are worth driving through at the very least.
Picturesque houses, quaint tavernas, and beautiful rural Orthodox churches sit against the dramatic backdrop of Lake Kerkini and the Belles mountains. Best of all,there are no other tourists to have to share them with.
Particularly noteworthy is the historical village of Vironia. This is home to a charming traditional taverna that was frequented by former Greek Prime Minister and Politician Eleftherios Venizelos.
The taverna was also used as a Greek Military Command Centre at the end of the second Balkan war. Some of the villages in this area are still protected by the crumbling remnants of old Byzantine walls.
Getting to Kerkini Lake
Kerkini Lake is located 100 km away from Thessaloniki and can be reached within 90 minutes of driving. Whether you choose to rent a car in Greece and explore the area independently, or participate in an organised tour depends upon your personal preference.
Public Transport to Kerkini
Trains depart daily from Thessaloniki to Kerkini Lake. However, the timetable is limited and this warrants an overnight stay.
Lake Kerkini Tours
The tour that I did with Ammon Express was a nice, intimate experience which felt more like travelling with a local Greek friend than on an organised trip. Prices for the tour start from €40 per person. Touring the region with a local enables you to discover places and meet people that you would not have the opportunity to encounter if exploring completely alone.
Where to Stay in Lake Kerkini
If you wish to spend longer in Lake Kerkini, you have plenty of cozy accommodation options available. You may wish to stay on the banks of Lake Kerkini or in the nearby villages.
There is enough to do in Lake Kerkini to keep you occupied for a long weekend. Perhaps you want to spend more time hiking, taking photographs, and looking for birds.
Hotel Erodios
Where: Λιθότοπος 624 00
Hotel Erodios is a grand hotel that sits on the edge of Lithotopos village and offers some of the most incredible views over Lake Kerkini. The setting here is breathtaking.
The elegant hotel rooms each have adjoining balconies that are perfect for watching the sunset over the water. The outdoor pool enables you to take a refreshing dip in the midst of nature.
The best thing is that a stay at the Hotel Erodios costs just €50 per night. You can check the latest rates and availability here.
Guesthouse Kerkinitis
Where: Λιθότοπος 624 00
For a stay at Lake Kerkini that really allows you to revel in the country vibes, a country guesthouse such as Guesthouse Kerkinitis is a perfect choice. With rooms starting from just €40 per night, a stay at this charming stone guesthouse is great value for money.
Rustic wooden furnishings decorate the various rooms and communal areas, and the guesthouse's garden is the perfect place to enjoy breakfast. Click here for the latest rates and availability.
Parting Words
Have any questions about Kerkini Lake or travel in Northern Greece? I've been living here for three years and would be happy to assist you with any queries that you may have.
Safe travels! Geia sou! Melissa xo
Disclaimer: High Heels and a Backpack was a guest of Ammon Express Travel on their excursion to Kerkini Lake. That said, all opinions are my own, and I strongly recommend this tour. This page may contain affiliate links.
---