Driving in Turkey can give you a lot more freedom and flexibility during your trip. If you are embarking on a cross-country itinerary, opting to rent a car will make it easier to reach towns, villages, beaches, and other points of interest that are located off the beaten path.
Truthfully, buses and other forms of public transport in Turkey are pretty good. They connect you to even the most remote parts of the country.
But with that being said, if you are spending several weeks or months in Turkey and plan on relying on buses, you are at the mercy of a public transport schedule. Opting to drive in Turkey means more of an adventure.
Driving in Turkey
Did you know that Turkey is the 37th largest country in the world? It spans both Asia and Europe and is home to some diverse and spectacular landscapes.
From mountain ranges and Anatolian plains to quaint beach towns overlooking the Aegean sea and bustling cities like Istanbul and Ankara. The diversity that you will see in Turkey is unparalleled.
The culture, gastronomy, and architecture differ from one part of the country to another, as do the climate conditions. (If you're traveling here out of season, you can find that it's icy and cold in the eastern part of the country and warm when you pass Konya and head west!)
Driving in Turkey may sound intimidating. You may assume that people speed and drive chaotically and that the roads here are a lawless place.
Truthfully, although there are some additional things to keep in mind when renting a car here, driving in Turkey is easier than it may sound. In many ways, it is not all that different from driving anywhere else in the world.
There are just a few extra precautions that you need to consider. I live in Athens Greece and have visited Turkey six times in the last few years.
Most recently, I did a month-long trip around the country where I drove in a loop. I fared just fine as a solo female traveller in Turkey. I am sure you will too!
This guide will take you through everything there is to know about driving in Turkey in 2023. From regulations and road rules to tips for navigating busy highways and city center streets
Do you need to rent a car?
Although it probably seems like a counterintuitive thing to say in a post about driving in Turkey, whether you actually need a car here or not depends on your itinerary. If you plan on staying in Istanbul and taking day trips out from there or you are simply visiting a couple of destinations like Istanbul and Cappadocia, you may not need a car.
Driving in Istanbul is not for the faint of heart. Congestion can be horrendous throughout the day and at peak times, you can find yourself sitting in a jam for an hour or more.
The bridges that connect the "Asian side" of the city with the "European side" are often at a complete standstill.
This is bad enough if you are in the back of a taxi, let alone if you are the one driving the vehicle and dealing with infuriated drivers around you. Using the Istanbul metro is a much preferable option.
If you plan on driving cross-country however, or you will be visiting the gorgeous towns along the Black sea coast or the hiking trails of Cappadocia, a rental car can make your life much easier.
Requirements for driving in Turkey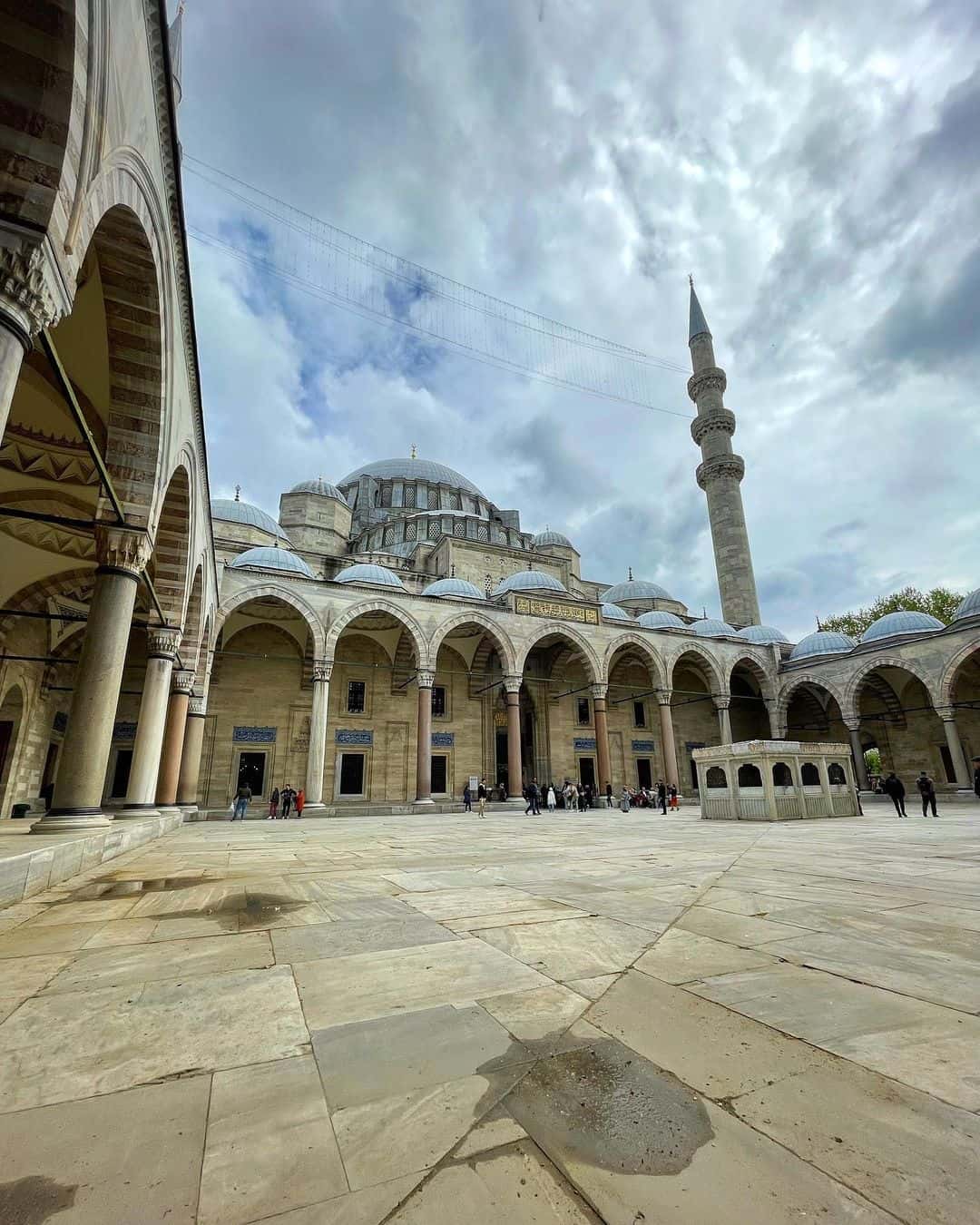 Before even thinking about driving in Turkey, you need to know whether you are even eligible to rent one in the first place. To rent a car in Turkey, you must:
Be at least 21 years old. (Some rental companies have upper age limits so do check).


Have a full, valid driver's license that you have held for one year


Have a valid credit card
A note on international driving permits
You can use your driving license from your home country in Turkey if you are from an EU and EEA country. International driving permits (IDPs) are recognized but they are not required unless you plan on being in the country for longer than 3 months.
There is a lot of conflicting information about this online. To be clear, English, European, Australian, and Kiwi driving license holders do not need an IDP to be able to drive in Turkey.
That requirement is for people that have driving licenses displayed in non-Latin alphabets. (E.g. Chinese, Mandarin, Korean, etc).
If you do want to obtain an IDP before you travel for whatever reason, this website is handy for understanding the different processes in various places.
The process for obtaining an IDP varies from country to country. Be sure to apply plenty of time in advance of your trip.
Key things to know about driving in Turkey
In Turkey, people drive on the right-hand side of the road and overtake on the left. This is the same as in most of Europe and the world.
You also need to give way to traffic coming in from the left. There are roundabouts in Turkey and the traffic already on the roundabout has priority over traffic joining it.
Navigating the roads is easier than you may expect and most roads in Turkey are in very good condition. In the far eastern part of the country, you will find some roads in deteriorating condition near Mount Nemrut and towards the Syrian border but that is not really where most tourists focus their trips.
From Istanbul down to Izmir, and across the long stretch from Izmir to Pamukkale, Denzili, and Konya, then all the way back up to Cappadocia and Antalya, the roads are excellent.
Where to find a rental car in Turkey
It is a good idea to compare quotes from various different rental car providers when planning your trip to Turkey. Numerous reputable rental companies operate in the country.
This includes the likes of Hertz, Alamo, Budget, and Enterprise. You can opt to collect your car from the Istanbul airports of Sabiha Gokcen Airport (SAW) or Istanbul airport (IST), as well as various points around the city.
Most major cities and tourist towns have car rental services, as do domestic airports, train stations, and large transport hubs. Discover Cars is a great platform that allows you to compare and contrast quotes between various rental companies so that you can secure the best deal.
You can filter by car type, mileage, additional features, etc. It is a good idea to always check the past reviews of other customers before committing to a rental.
Renowned global brands can often feel like the more secure choice. But smaller, local independent rental companies should not be dismissed either and often offer better deals.
How much do Turkish rental cars cost?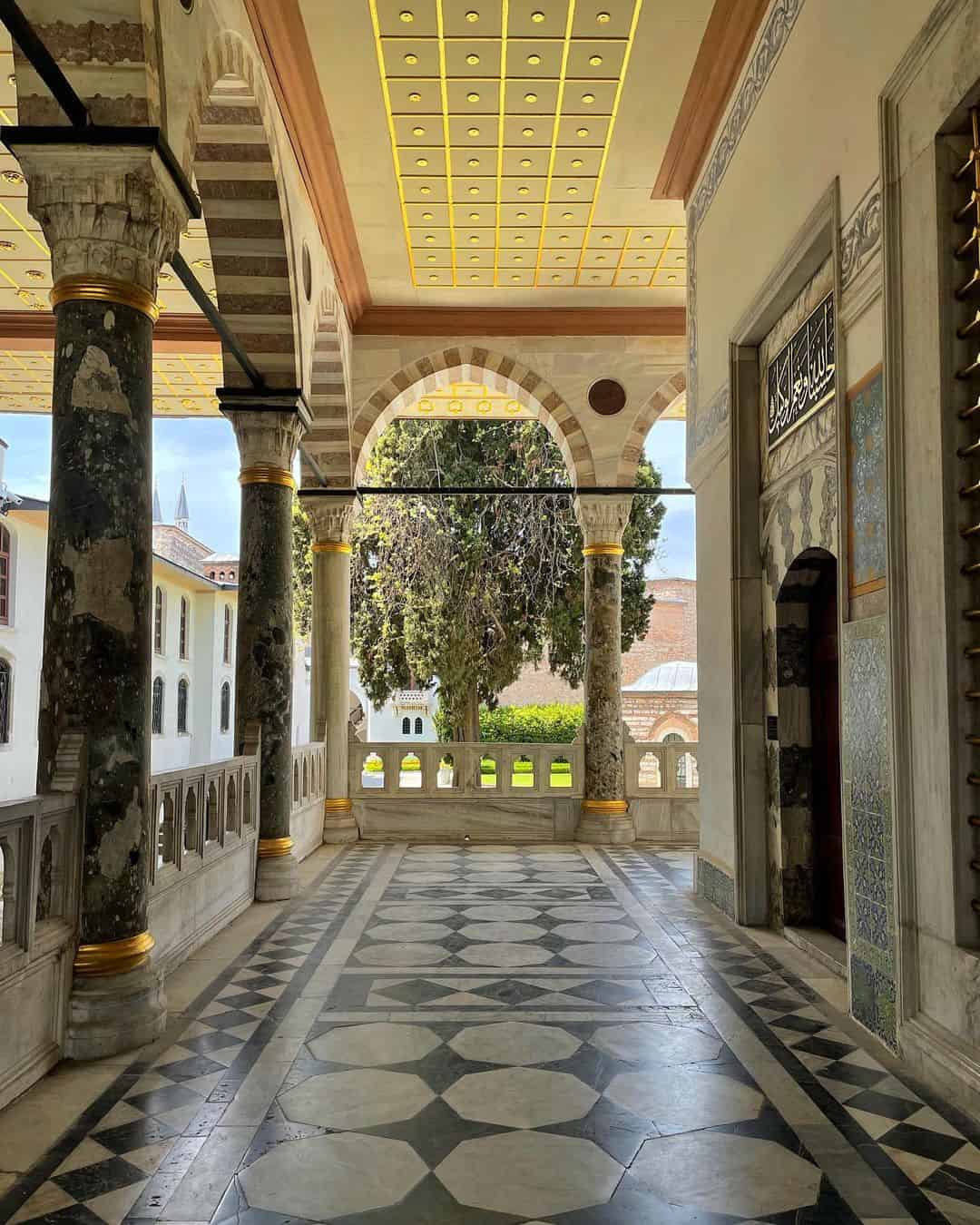 Turkish car rentals vary significantly in price depending on the season. Honestly, Turkey can make a wonderful year-round travel destination.
(Although it is important to note that temperatures do dip in the Autumn and Winter months, especially as you head east.) May to September is the peak time for traveling here and you can expect prices to be at their absolute highest in the months of July and August.
Using Discover Cars to compare prices, you can rent an economy car in Istanbul for a week in July for $235.09 a week. That works out to around $34 a day.
For a week in November, you can get a similar rental for just $76.05 a week. That works out to $10.86 a day.
Both prices include unlimited mileage, collision damage waiver, theft protection, Third Party Liability (TPL), roadside assistance, and an airport surcharge for collecting the car from the airport.
Across the board, your travel costs (hotels, flights, rentals, etc) can be as much as 50-60% lower if you travel out of season. This is worth considering.
Inspect your rental car thoroughly when picking it up and dropping it off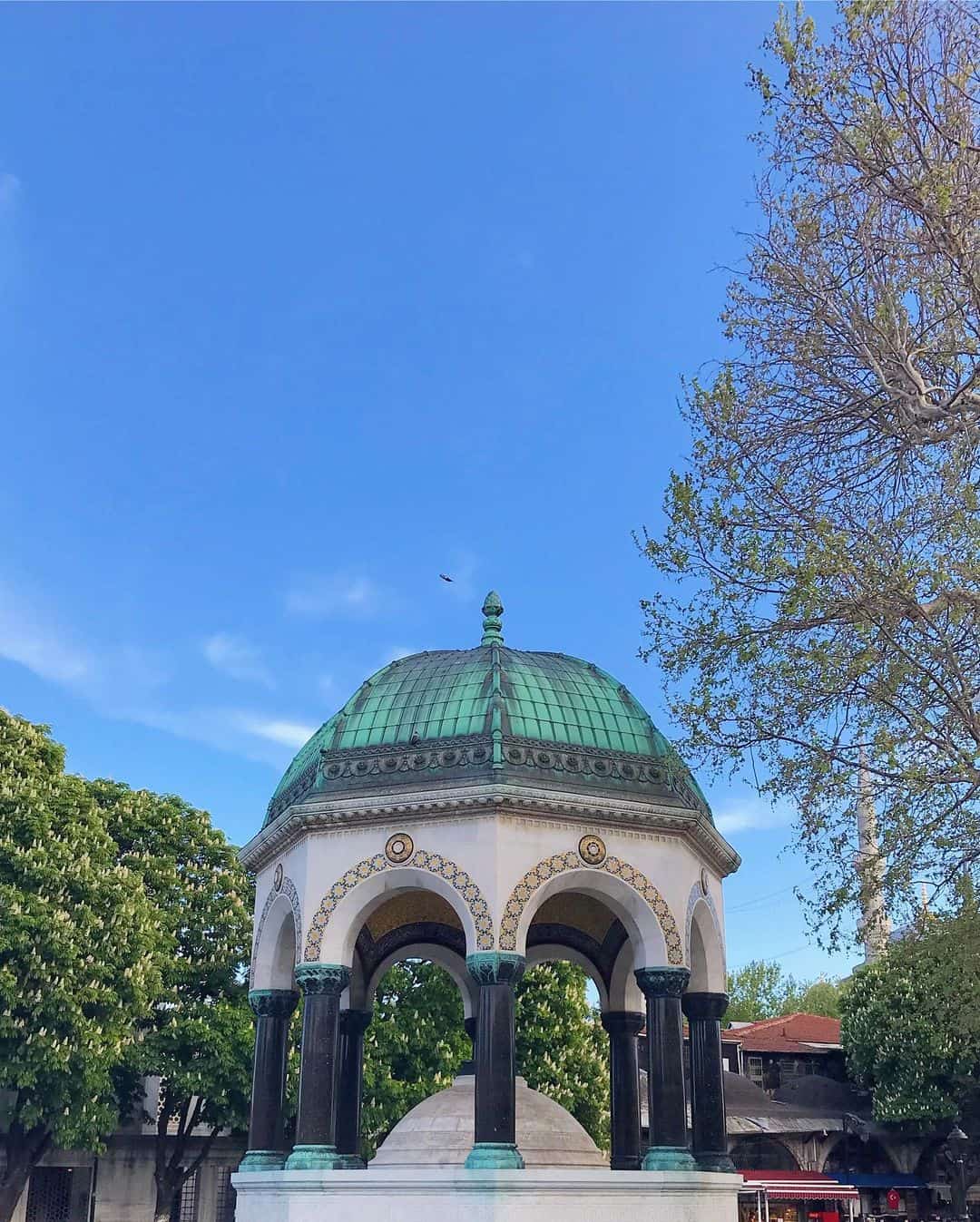 Most Turkish rental cars tend to be of a good standard. Since tourism is an important part of the local economy, it is not in the interests of local rental businesses to try and trick or scam tourists.
Most rental companies here are pretty straight. However, it is important to check your vehicle thoroughly before driving off with it.
This is good practice wherever in the world you travel. You will usually be asked to sign an inventory that confirms the state that the car was in when you collected it.
Inspect the interior and the exterior of the vehicle thoroughly and do make a note of any scratch, bump, or issue, regardless of how small it may seem. It is a good idea to take photos on your cell phone.
That way, you have time stamps and evidence of what the car was like when you picked it up.
When you return the vehicle at the end of your trip, take photos again. It may sound a little paranoid but that way you protect yourself if you are unfortunate enough to deal with a scammer that says that you returned the car in a poor condition.
You will have time-stamped evidence to the contrary.
Car insurance is mandatory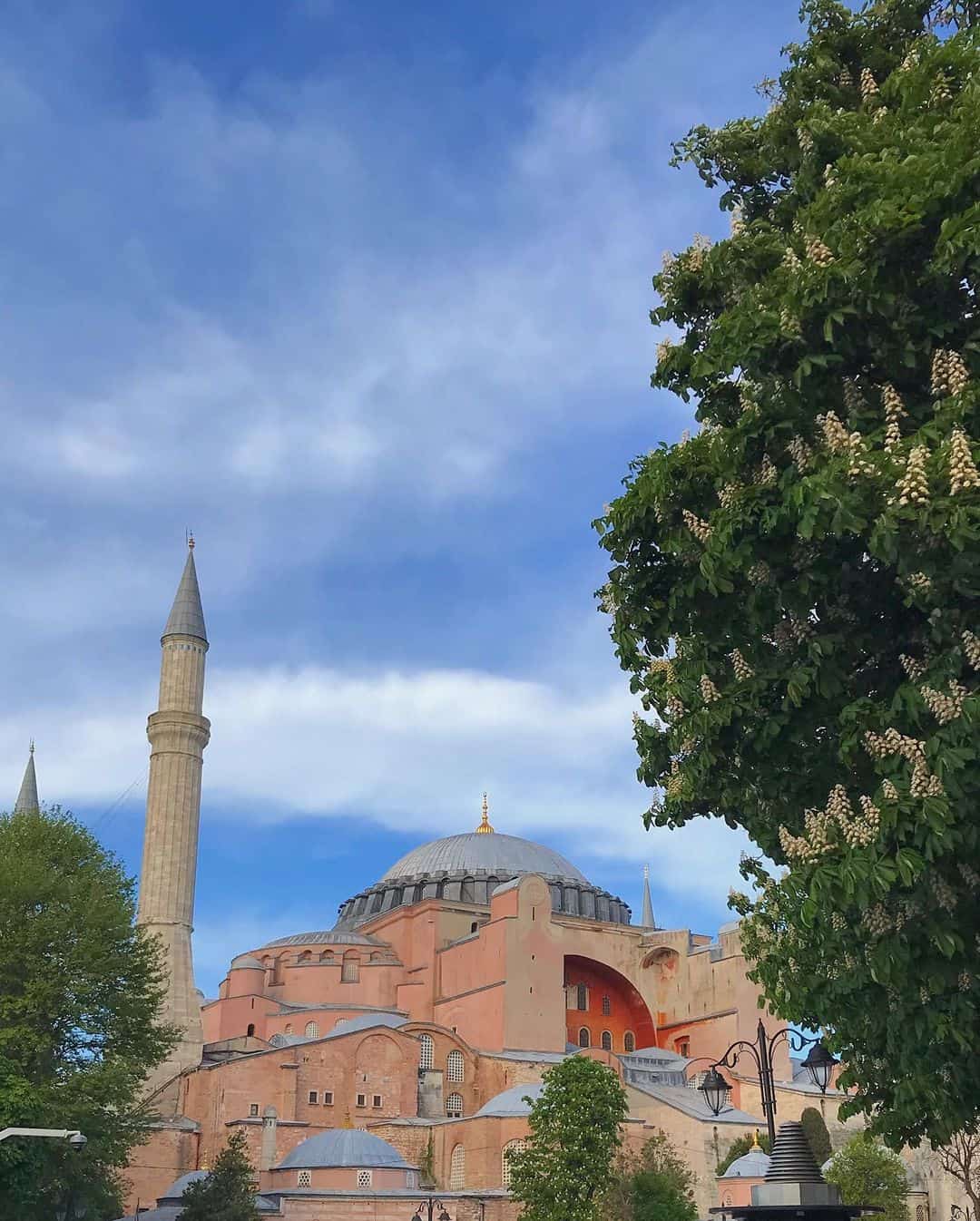 Car insurance is mandatory when renting a car in Turkey. It is a good idea to organize your insurance at the same point that you book your rental car so that you know that everything is taken care of.
Fortunately, this is made pretty easy by the fact that most car rentals include insurance. Collision damage waiver, theft protection, and Third Party Liability (TPL) are included in the final price when you book a car via Discover Cars and other rental platforms.
If you already have an international car insurance plan or you have car insurance through your credit card, check the small print to make sure that Turkey is covered in the list of destinations.
One-way rentals are more expensive
There are several international airports scattered across turkey. However, for most people, Istanbul is the main entry point into the country.
If you are planning a Turkey itinerary, it may seem convenient to arrive in one place, drive across the country, and fly out of a different place. However, one-way car rentals are often substantially more expensive than returning the car to the same place that you picked it up from.
This can often be to the tune of hundreds of euros. If this is something that you really want to do, it is worth obtaining a quote and seeing if it is worthwhile.
However, sometimes, it makes more sense to adjust your itinerary so that you travel around the country in a loop and pick up and drop off your car in the same place.
Road signage is easy to understand
Most road signs in Turkey are displayed in both English and Turkish. Even when the names of destinations are displayed in Turkish, it is very easy to understand where they refer to.
The road signs here are also color coded. Signs for towns and cities are in bright blue whereas signs for historical sites and tourist attractions like Ephesus or Pamukkale are displayed in brown.
Speed limits in Turkey
Speed limits in Turkey are displayed in kilometers per hour. (Km/h).
It is important to understand and adhere to local speed limits when driving in Turkey. Penalties and fines for speeding can be strict and speed cameras are scattered along the highways.
You may often see local drivers speeding on driving chaotically. However, it is better to ignore that and focus on your own driving and surroundings.
The fine for speeding can be anywhere between 951TL to a whopping 4,064TL depending on just how fast you were going. That's between €46.34 and €198.
In other words, it really isn't worth the risk. If a police officer stops you for speeding, it's an on-the-spot fine.
If you are caught speeding by a camera, it will record your license plate number and send it to your rental company – not what you want waiting for you when you drop off your vehicle!
The speed limits on different roads and zones in Turkey are detailed below:
In cities, towns, and built-up areas: 50km/h is the speed limit


Two-lane roads outside built-up areas: 90 km/h


Highways/motorways (Otoyol) – 120 km/h
Beware: a junction posing as a roundabout!
One strange phenomenon that you need to be aware of when driving in Turkey is that of junctions that look exactly like roundabouts. You may approach a road that has a large Circle in the center and feel that you are approaching around about.
Instead, it is just a highway with a confusing layout. It is important to be mindful of this and look out for the difference because different road rules apply.
When you are approaching a roundabout, the drivers on the roundabout have right of way and priority over those approaching the roundabout. Conversely, when you are approaching a junction that looks like a roundabout, cars already in the roundabout-looking area prioritise vehicles coming from the other roads.
So, the rules are essentially reversed. It sounds a little overwhelming but you will get used to it in practice.
Road rules in Turkey 
Many road rules in Turkey resemble those that you find in other countries across the world. For example, it is illegal to drive while under the influence of alcohol.
It is illegal to drive while using your mobile phone. Instead, you need to use a hands-free device or mount.
If you are travelling with children, children under the age of 10 must sit in the back of the car. It is illegal for them to sit in the front seat.
Children under 150cm and less than 35kg must be seated in an appropriate child restraint for their size. You can rent child safety seats from most rental companies or you can travel with your own, as you prefer.
Seat belts are mandatory for all passengers, as is the carrying of valid insurance. If you fail to respect these laws, you may face costly fines or even imprisonment depending on the severity of the offense.
You will notice that seat belt use is low in Turkey. But for your own safety, it is better to always wear one. If you don't and you get into an accident, you will not be covered by your insurance.
The blood alcohol limit in Turkey is 0
The blood alcohol limit for driving in most European countries is .05%. However, in Turkey, it is zero.
There is absolutely no tolerance for driving under the influence of alcohol here. You should not drive after having even one beer and you should be very careful about driving the day after a heavy night of drinking.
Turkey is a predominantly Muslim country. You can find alcohol throughout the country and indeed, there are Turkish brands of beer and liquor.
But drunken behavior or driving under the Influence is absolutely not tolerated here.
Other useful pointers about driving in Turkey
Some other pointers that are handy to know when driving in Turkey are detailed below.
U-Turns are allowed in Turkey


Traffic lights operate in a similar way here as in other countries. The green light will usually flash briefly to make drivers aware that the colors are about to change.


Turkish motorways have three lines in each direction and are known as "Otoyol". They are labeled with numbers preceded by the letter "O". E.g. O1-O9 refers to the motorways in the Marmara area, O20-O29 refers to the Central Anatolia area, O30-O39 refers to the Aegean area and O50-059 refers to the Southeastern Anatolian and Mediterranean area.


Carry your driving license and IDP (if applicable) at all times. Copies are not accepted!


Drivers sometimes honk their horns to indicate they are turning rather than using their actual indicators. Be on the lookout for any crazy swerves.


Some mountain roads can have very narrow lanes. Honk before turning around a blind corner to let drivers headed in the opposite direction know you are coming.


Make sure that you have basic car tools (such as a jack and a spare tire) in the trunk of your rental car in case of roadside problems. In the winter months, deep snow and black ice can make driving in central and Eastern Turkey a problem.


Carry a first aid kit in case of any accident or incident
Navigating the roads in Turkey
Not every car rental in Turkey comes with a GPS navigational system built into it. Sometimes, you may have to pay extra to rent a Sat Nav or a TomTom device.
Part of this comes down to personal preference and whether you prefer a Sat Nav or a navigational app on your phone. Usually, Google Maps is just as good.
4G is found mostly everywhere in Turkey. It can be a good idea to pick up a Turkish SIM card when you arrive in the country to help you stay connected throughout your trip.
However, when you are driving, you never have to worry about losing your signal and not being able to check directions on Google Maps. Maps Me is another offline alternative that is well worth noting.
Police checkpoints in Turkey
As you drive around Turkey, you will often be met with police checkpoints. Police may be stationed on main roads and motorways or outside of major touristic sites like Pamukkale.
While this can be intimidating, remember that the police are there for everybody's safety. When you approach a police checkpoint, you just need to slow down and show your driving license/ID.
The police are mostly looking for illegal activity or people that may have entered the country illegally across a land border. you don't have to worry about any shadiness or corruption and the police are usually polite in their brief encounters with tourists.
Toll roads in Turkey
Most major roads and motorways in Turkey have tolls. These can sometimes be paid in cash.
However, many drivers will have an electronic device in the front of their car that lets them drive through a toll without having to stop. The toll booth will record the toll fee and the driver will be sent a separate bill.
Your rental company may instruct you to use a specific lane or one of these devices. Then, you pay any toll fees to them at the end of your trip.
Finding parking in Turkey
The difficulty of finding parking in Turkey varies substantially from towns and rural areas to cities. iI you are going to be spending any time in a large city like Istanbul or Ankara with your rental car, it is often a good idea to search for a hotel that has a parking lot.
That will save you a lot of headaches in having to look for parking garages. Parking on the roads in residential areas is usually not allowed unless you live there.
There is no metered parking in Turkey. Close to tourist sites and ruins, there are parking lots where you pay the fee directly to an attendant rather than at ticket machines.
When you exit the vehicle, someone will usually materialise to come and collect the fee. Large multistories in Turkish towns and cities are known as "OTO" garages.
Since they can become incredibly full, you will usually be expected to leave the keys with the attendant so they can park the car for you valet-style. You are typically expected to tip for this (plus it's polite to do so!).
5-10 liras is enough.
Petrol stations in Turkey
Petrol and diesel Prices fluctuate a lot in Turkey just like in much of the world. The recent conflict between Russia and Ukraine has caused an increase in prices.
As of spring 2023, the prices were at approximately $ 1.1 USD per liter. Most fuel stations in Turkey are full-service, meaning someone pumps your gas for you.
Note that "Motorin" is Diesel and "Benzin" is petrol. Again, it is polite to tip the attendants.
Like in many countries, Turkish gas stations often have restaurants, bathrooms, and stores on site where you can pick up snacks and other items. the Turkish food served in these restaurants is often excellent.
You might even find that it's some of the best that you've eaten in the country!
Most gas stations are open from early morning until late evening, often from 6 am to 1 am. However, there are no fixed rules around opening times and you may find that this varies a lot throughout the country.
Understand any requirements for returning your rental car
One important thing to note if you were going to be renting a car in Turkey is that different companies have different requirements around gas when returning your car. Many rental companies require you to return the vehicle with a full tank of gas.
Others do not. Do check this with your rental car company when you collect the vehicle.
If you are required to return the call with a full tank of gas and you return it with a gas tank that is half full, you will be charged for an entire tank regardless.
Amenities in car rentals
Turkey often sees extremes of temperatures. During the summer months, conditions can store well above 35 or 40 degrees Celsius.
In the winter months, thick snow is a real possibility. It took me hours to get from Cappadocia to Denizli in February because of all of the ice, snow, and collisions along the road.
If you are traveling to Turkey in the summer, you really do want a car with air conditioning. fortunately, most rental cars do offer this feature. However, it is still worth double-checking and ensuring that you have this when you make your reservation.
In the winter, you may need to use winter tires and snow chains. This is particularly true if you are heading to Cappadocia or anywhere east of that.
Driving with your own car in Turkey
If you were going to be driving in turkey with your own vehicle, doing so is permitted. However, there are a few additional things that you need to keep in mind.
First of all, you will need to display a sticker on the car displaying its country of origin. For example, the UK, Greece, etc.
You will need to carry all of the documentation for the vehicle and you're driving license just as you would in your home country.
When driving into the country via open land borders, you'll be requested to show proof of car insurance. If you are not able to demonstrate this, you will be directed to the border's insurance office and told to purchase Turkish insurance.
Automatic vs manual vehicles
Most cars in Turkey, like much of Europe, are manual. Automatic cars are not common, although they are available on rental platforms like Discover Cars.
If you do not know how to drive a stick shift, it would be dangerous and really not a good idea to try doing so for the first time in Turkey. If you only know how to drive an automatic car, make sure that you reserve your rental car months in advance.
This is particularly important if you are traveling to Turkey in the summer months.
FAQs about Driving in Turkey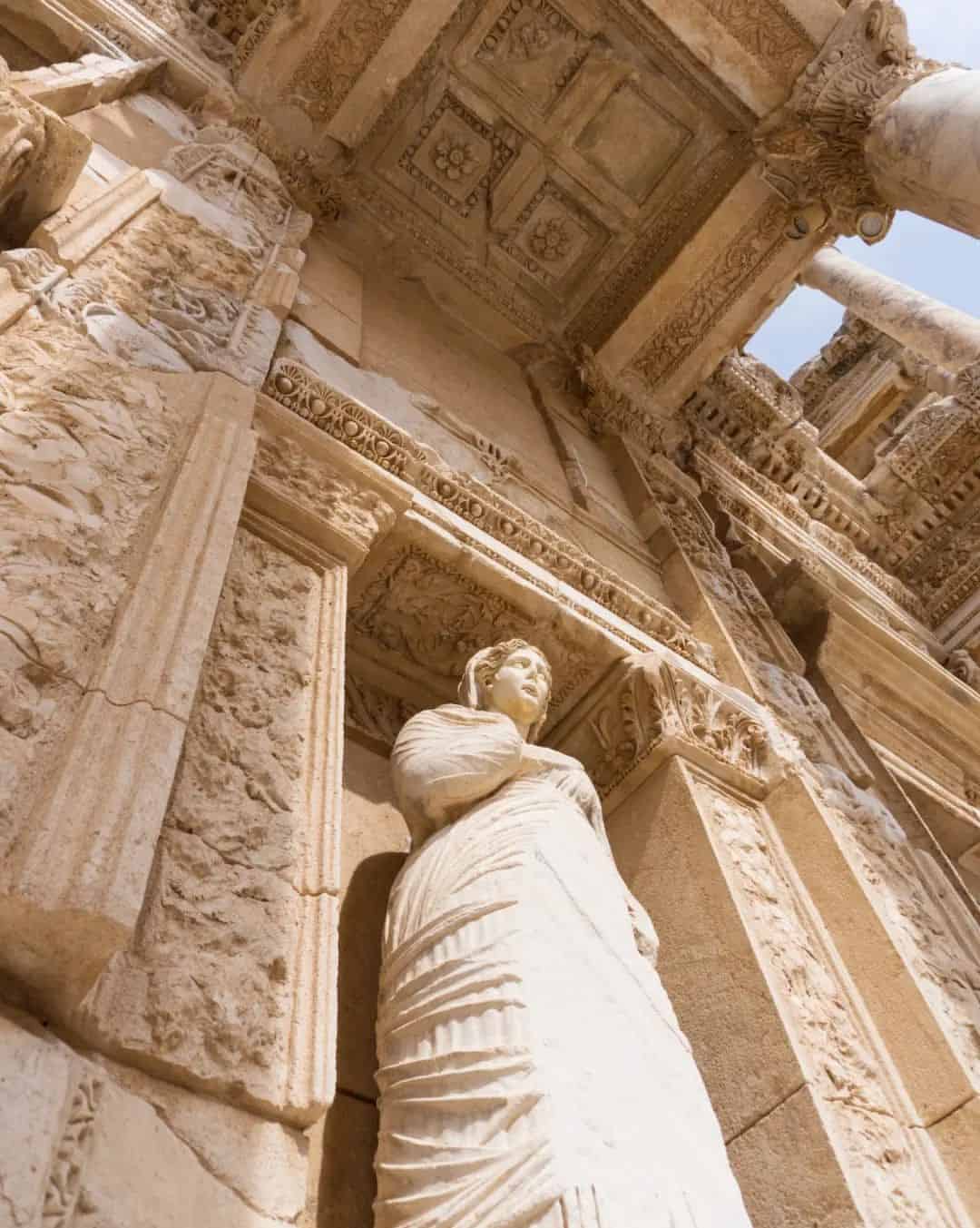 Do you have any further questions about driving in turkey? The answers to some frequently asked questions on the topic are detailed below.
Hopefully, you'll find the information that you are looking for there. If not, please do not hesitate to reach out to me.
Is it safe to drive in Turkey for tourists?
Driving in Turkey is generally safe. Roads are well-maintained and in good condition and despite the unfortunate reputation that Turkey seems to have gained as a somewhat "dangerous" place, most Turkish people here are friendly.
You just need to be careful on roads in remote and rural areas where the road surface may not be as well maintained. (But you really have to go well off the beaten path in Turkey for that. Most roads are modern and new).
Is it difficult to drive in Turkey?
Driving in Turkey is not difficult. For the most part, driving here is very similar to driving anywhere else in Europe.
Road conditions are good in urban areas, large cities and remote parts of Turkey.
Things can sometimes feel a little more chaotic – particularly as people use the horn liberally to express their frustration with traffic or in place of their indicators when turning. But once you get used to all the quirks of Turkish driving culture, you will be fine.
The main thing to be mindful of are the rules on who has right of way on roundabouts (those already in the roundabout) and when entering junctions that look like roundabouts.
Is it worth hiring a car in Turkey?
It is well worth hiring a car in Turkey. Doing so enables you to venture further off the beaten path and means that you can explore at your own pace rather than having to schedule your days around waiting for buses and trains.
A Turkish road trip is certainly a bucket list adventure and arguably the best way to see the country.
Is driving in Turkey similar to driving in the USA?
Driving in Turkey has some similarities to driving in the USA and some differences too. The roads are wide, like in the US, and in good condition.
People drive on the right-hand side of the road here and overtake on the left – just like in the US. However, things may often feel a little more "chaotic".
Road rules are often seen as suggestions and people speed often or honk their horns liberally. Still, it doesn't take much to get used to the local driving culture and it definitely isn't scary or dangerous.
Can foreigners drive in Turkey?
Yes. Foreigners can drive in Turkey provided that they have the correct visas and documentation.
To drive here, you must be at least 21 and have a full valid driving license that you have held for at least a year. EU and EEA license holders do not need an International Driving Permit but residents from other countries may.
Is Turkey left or right-hand drive?
People in Turkey drive on the right-hand side of the road. Cars here have a right-hand drive.
Is driving in Istanbul easy?
In a word, no. Driving in Istanbul is best avoided if you can help it.
You really don't need a rental car here and you only really need to consider driving in Turkey to travel between cities and to lesser-known areas. Trying to drive in Istanbul means trying to contend with chaotic roads with multiple lanes of traffic where erratic drivers, motorbikes, and cyclists whizz out in front of you with no rhyme or reason, honk their horns furiously at everything and pay little attention to the road rules.
Opt to use Istanbul's excellent metro system and public transportation network instead.
Final thoughts on driving in Turkey
Driving in Turkey can open up a lot more possibilities during your trip than if you are to depend on trains and buses. Turkey is a beautiful, culturally rich country, and getting out on the open roads can add to your experience here.
If you are planning a trip to Turkey for the first time, you might also find this guide on what to wear in Turkey to be useful.
Safe travels and enjoy your trip! Melissa xo
---