Sprawling across two continents, and filled with more charming, unique neighborhoods than you could ever visit during a few weeks of travel, Istanbul is a magical city rich in culture and history.
That being said, it is valuable and worthwhile to see alternative perspectives of Turkey to see what life is like outside of the main cities. You may not have time to embark on a full on cross country Turkey itinerary, but these wonderful day trips from Istanbul will help you to ensure that you make your most out of your trip to Istanbul, even if you are only in Turkey for a short time.
16 Wonderful Day Trips From Istanbul:
Where to Go
The Princes Islands
When you want to get away from the hustle, bustle and big city vibes of Istanbul you can hop on a ferry from kabatas port and head out to one of the picturesque Princes Islands. The Princes islands are a special place. An archipelago floating in the sea of Marmara, cars are prohibited here and people get around on foot, bicycle or even by horse! Narrow winding streets are filled with beautifully ornate Victorian houses and engulfed by pine forests. It's understandable why so many Istanbulites travel out here to get away from it all.
Buyukada is the largest of the Princes Islands and though there are a few grand old houses, stores, and coffee shops near the port, most of the island consists of woodlands and scenic hiking trails leading through peaceful farms and trees. Don't miss the hike up to the Greek Orthodox Monastery, or a stop by the creepy abandoned orphanage that awaits in the middle of the forest.
Heybeliada Island is another of the Princes Islands well worth a visit if you have the opportunity to take day trips from Istanbul. It has a more homely feel than Buyukada and its coastlines are filled with beautiful beaches.
Belgrad Ormani
Belgrad Ormani translates to "Belgrade forest" and is a beautiful place to get back to nature without venturing too far from Istanbul. Spanning over 5000 acres, the secluded forest features dozens of trails that lead travellers through scenic woodlands, past streams, dams and the crumbling remnants of historic sites and dams from the Ottoman empire.
Konya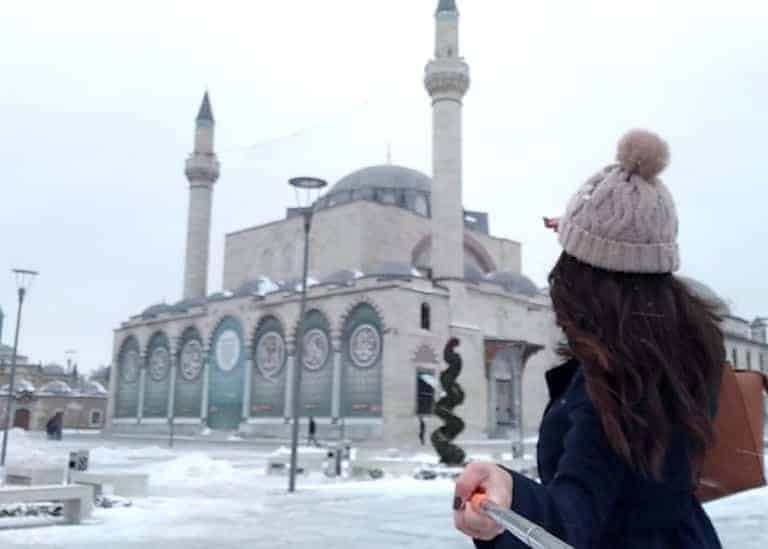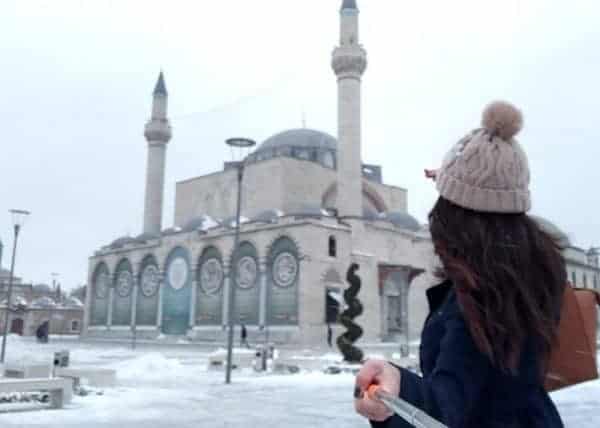 A conservative city in the heart of central Turkey, at first glance Konya may look like a place of strict Muslim practice, tightly affixed headscarves and somewhere that has little to offer tourists but scratch beneath the surface and you find one of the most wonderful, off-the-beaten-path Turkish cities.
The markets and souks of Istanbul may feel a little artificial and touristy, but in beautiful Konya, you can spend hours getting lost among the winding streets of marketplaces where the locals actually shop for their fresh produce and supplies. Drink a cup of hot salep and order up a traditional Konya lamb kebab with onions at one of the many local eateries. Konya is renowned for its ties with Mevlana – also known as the poet Rumi and the founder of Sufism. The original whirling dervishes come from Konya, and it is possible to watch a free dance performance every Saturday behind the Mevlana museum – a much more authentic experience than spending a small fortune to watch some poor bloke spin round and round at a touristic restaurant in Istanbul. Konya is a little further afield, so if considering this wonderful city for one of your day trips from Istanbul, it requires a domestic flight and an overnight stay.
Troy
The Turkish town of Troy is famed as supposedly being the spot where Greek soldiers hid themselves inside a wooden Trojan horse and were able to sneak into the city for a surprise ambush. The story is featured in Homer's epic Iliad and while nobody is certain as to whether the story holds any truth or not, Troy makes a fascinating day trip from Istanbul nonetheless.
The settlements at Troy date back over 5000 years and this land has passed hands through various different civilizations over the centuries. The city's roots are intertwined with mythology and the crumbling ancient walls of the town and the temple of Athena are interesting to explore.
Those interested in visiting the World War II battlefields of Gallipoli can do so as part of a trip to Troy. The journey is incredibly long (expect to leave your hotel in Istanbul at 7am and return around 10-11pm) but many tour companies organise affordable day trips from Istanbul to Troy and its surroundings.
Take a Bosphorus Cruise
If you like the idea of getting outside of Istanbul and seeing more of Turkey but you are travelling on a limited schedule, opting to take a Bosphorus Cruise is a nice choice. You can take a half day or a full day Bosphorus cruise tour – the latter of which takes travellers all the way out to the black sea. Opting to do the tour at night provides a nice atmosphere as the sunsets behind Istanbul and the streets are illuminated with hundreds of twinkling lights.
Izmir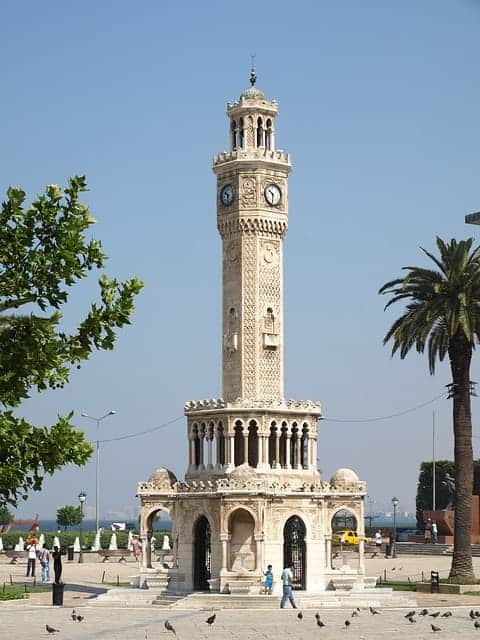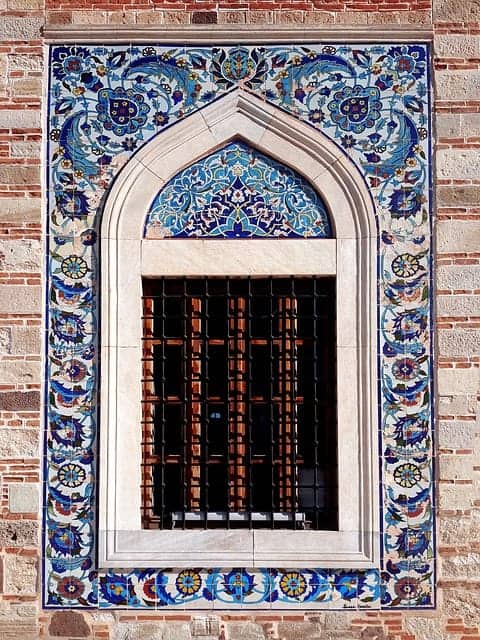 It is hard not to fall in love with the coastal city of Izmir. With stunning views out to the Aegean sea, and an intricate network of winding passageways and serpentine souks that hide eclectic tea rooms and quirky boutique stores, the city is an underrated gem. Izmir is also home to several historic and Roman ruins, including the ancient agora nestled in the city centre.
Izmir's location means that it is a little further afield and in terms of day trips from Istanbul, it is better to organise an internal flight and stay in Izmir overnight. Domestic flights in Turkey can be purchased very cheap if booked in advance with airlines like Pegasus Air. If you have a little more time, Izmir makes a great base for further exploration of the area to places such as Pamukkale, Ephesus and ancient Sirince.
Edirne
Though it may be away from the typical tourist trail, Erdine has plenty to offer travellers willing to venture a little off the beaten path. This ancient city was once the capital of the Ottoman Empire and is home to numerous fortresses, ornate mosques that date back centuries and several other historic sites. Constructed in the 1500s, Erdine's beautiful Selimiye Mosque is well worth a visit. Think the grandeur and elegance of Istanbul's blue mosque but without the crowds. Erdine also houses an excellently preserved old town ("Kaleiçi") with 18th, 19th and 20th-century houses that have been lovingly restored and renovated as traditional restaurants and quirky antique and vintage stores.
Çanakkale
Çanakkale is a charming little seaside town in the Marmara region of Turkey. As the gateway to the ancient city of Troy, Çanakkale is often looked upon purely as being the last stopping point before visiting the historical site but Çanakkale is far more than that. In some ways, it feels like a quainter, more compact version of Istanbul. The large student population that resides here means that Çanakkale is home to dozens of quirky coffee shops, bars, and restaurants, all overlooking the waters of the Dardanelles. Pose for photos in front of the replica trojan horse in the centre of town, then enjoy getting lost among the winding narrow streets filled with tea rooms and spice shops.
It takes around 4-5 hours to reach Çanakkale so when taking day trips from Istanbul to Çanakkale, it is better to stay overnight and tie the visit in with a trip to other spots in the region such as Troy.
Bursa
The largest concentration of temples and religious sites in Turkey is in Bursa. Ferries and high-speed catamarans lead across the water from Istanbul's Ortakoy port to Bursa several times per day making Bursa one of the easiest day trips from Istanbul to enjoy. Situated against the dramatic backdrop of the Olympus mountains and surrounded by parks and woodlands, Bursa is referred to as Yeşil Bursa or "Green Bursa" on account of the city's natural beauty.
Kilyos
The temperatures and humidity in Istanbul during the summer months can be sweltering and unbearable so a beach getaway to a spot where you can wade through turquoise cerulean waters seems like a paradisaical idea. The tranquil beach town of Kilyos is actually a suburb of Istanbul and is easily reachable by public transport.
Kilyos is the perfect spot for relaxing on the shores of the area's many beaches while rotating like a rotisserie chicken to try and top up your tan. During the summer months, Kilyos plays host to a range of beach parties, festivals and events with international DJs and Musicians from across the world travelling here to perform. It is easy to get to Kilyos and back on day trips from Istanbul, though plentiful accommodation by the seafront can also be found here for those wanting to take it easy by the sea for a day or two.
Kilitbahir Fortress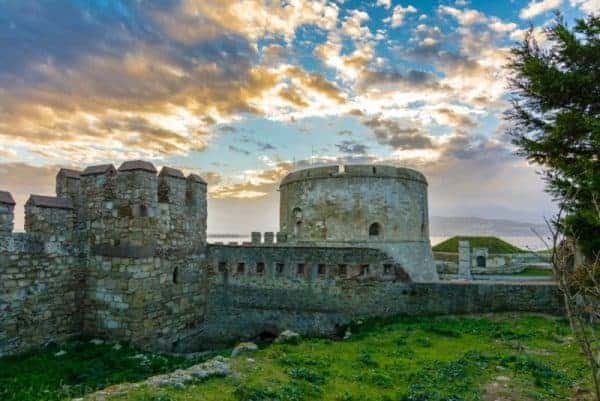 The gigantic, incredibly well preserved Kilitbahir Fortress lies on the opposite side of the Dardanelles to Çanakkale. The fortress was built by Sultan Mehmet in 1463 as part of a huge defensive project to defend the waters leading towards Istanbul. The Çanakkale fortress on the opposite side of the water was built at the same time. Opting to take a tour of Kilitbahir Fortress provides travellers with an insight as to how the site played such a crucial defensive role in Turkish history. For incredible panoramic views over the strait of the Dardanelles, ascend to the highest ramparts as the sun begins to set.
It should be noted that the town of Kilitbahir itself does not offer an awful lot besides the fortress. Many just admire its grandeur from a boat on the Dardanelles as they take day trips from Istanbul to Çanakkale and Troy. That said, Kilitbahir is home to a large port, and so those visiting Çanakkale can take a short trip across the water to see the fortress if their schedule permits.
Anadolu Kavağı
Anadolu Kavağı is a quaint little fishing village that is situated at the narrowest point of the Bosphorus. Its location means that it is technically still within the city limits of Istanbul, however, the contrast in the atmosphere here is phenomenal. Filled with wooden houses and 700-year-old trees, Anadolu Kavağı's narrow streets and passageways seemingly transport visitors back in time. There are two historic castles located here that are well worth visiting – Yoros Castle, and Genoa Castle. A winding passageway through the wooded scenery leads visitors up Yusa hill and towards Gizli Bahçe – "the secret garden" and the highest point in the city from which you can enjoy breathtaking panoramas out across the Black Sea.
Anadolu Kavağı's location makes it perfect for day trips from Istanbul. The village can be reached overland by public transport, but arguably the most scenic way to get there is by taking a boat down the Bosphorus from Kadıköy port.
Şile
A small fishing town known for its pristine white sandy beaches that border cerulean waters, Şile is a popular vacation destination for Turkish locals and is well worth considering for day trips from Istanbul. Enjoy relaxing on the coast as the waves lap against the shores, take a stroll through the scenic harbor and enjoy fresh seafood prepared at one of the restaurants overlooking the water, or opt to take a boat ride along the Goksu River and explore other Turkish villages and beach towns in the area such as the historic villages of Kabakoz and Suaybli, or Agva with its beautiful beaches.
Pamukkale
Translating to "Cotton Candy" in English, Turkey's Pamukkale is a unique travel destination. The landscapes here are reminiscent of walking on white fluffy clouds. At first glance, Pamukkale may look like rolling hills covered in soft white snow, but in actuality, the travertines here are formed by sediments from the nearby thermal pools.
Pamukkale is situated at the base of Hierapolis – an ancient Roman city built around the natural thermal springs in the area. It is said that the Roman baths were a gift from Anthony to Cleopatra who was rumored to have been very ugly before taking a swim in their waters and being transformed into someone incredibly beautiful. It's worth a try to see if it has the same impact, right? What remains of Hierapolis is incredibly well preserved and includes a sprawling Roman amphitheater and a Roman graveyard. Pamukkale is one more day trip from Istanbul that requires a domestic flight and an overnight stay.
Iznik
With roots that date back as far as 300 BC, the city of Iznik is rich in history and culture. Formerly known as Nikaea, the town is famous for its roots as an artisanal city whose craftsmen created beautifully ornate tiles. Many of the early residents of Iznik came from Iran, contributing a unique culture and architectural influence to the area. There are several mosques and historic sites in Iznik that are well worth visiting. The beautiful mosque of Yeşil Cami has been created in royal hues of blue and turquoise reflecting its Persian influence. The Aya Sofya mosque and the crumbling remnants of the old Roman settlement here should not be missed.
The city of Iznik can easily be enjoyed on a day trip from Istanbul. The best way to reach Iznik is to take a boat from Ortakoy across to Yalova, and then take a bus to Iznik.
Ephesus
Situated just a stone's throw away from beautiful Izmir, the Greco-Roman ruins of Ephesus are a highlight to any traveller's adventures through Turkey. The city here is still only 20% excavated, yet with its impressive temples, marble pillars and Roman promenades lined with sculptures and statues, it is the most well preserved Roman metropolis across Europe. The ruins here are so expansive that you can dedicate an entire day to exploring the various buildings and temple complexes. Since Ephesus is such a popular travel destination, there are many tour companies that organise day trips from Istanbul to the site. Owing to its distance, the best way to enjoy Ephesus is to stay overnight and tie in your adventure with a trip to nearby Izmir.
Finding a Tour Company for Your Day Trips
All of the day trips from Istanbul that have been specified here can be enjoyed independently. That said, opting to explore Turkey with a tour company helps to take some of the stress and planning out of the experience.
One Nation Travel is a local tour company that has an excellent reputation. The company offers day trips from Istanbul to Cappadocia, Pamukkale, Ephesus, Pergamon, Gallipoli, Troy and Bursa.
Check out their amazing day trips from Istanbul at https://www.onenationtravel.com
Have any questions about these day trips from Istanbul, travelling as a solo woman in Turkey, or Turkey travel in general? Feel free to reach out to me below! Looking for accommodation inspiration? Take a look at this guide to the best Istanbul hotels.
Disclaimer: This article on day trips from Istanbul may contain the occasional affiliate link. This means that if you choose to make a purchase through any of the links contained on this page, I will gain a small amount of commission at no additional cost to you. This aids me in the continued running costs of High Heels & a Backpack and enables me to keep providing free off the beaten path travel content.
---