Is Athens worth visiting? As a long-term resident of the Greek capital, I can answer that question with a resounding yes. However, there may well be reasons as to why you are on the fence as to whether the city is worthy of your time.
Athens is not a beautiful city. Far from it.
Its appearance often surprises those that visit for the first time. This city, home of the Parthenon, was once the home of one of the greatest ancient civilisations in the world.
Athens was the birthplace of democracy and many of the world's most notable historic events have happened here. As such, many people expect a place of such prestige to exude opulence and grandeur.
Athens: Europe's Grittiest Capital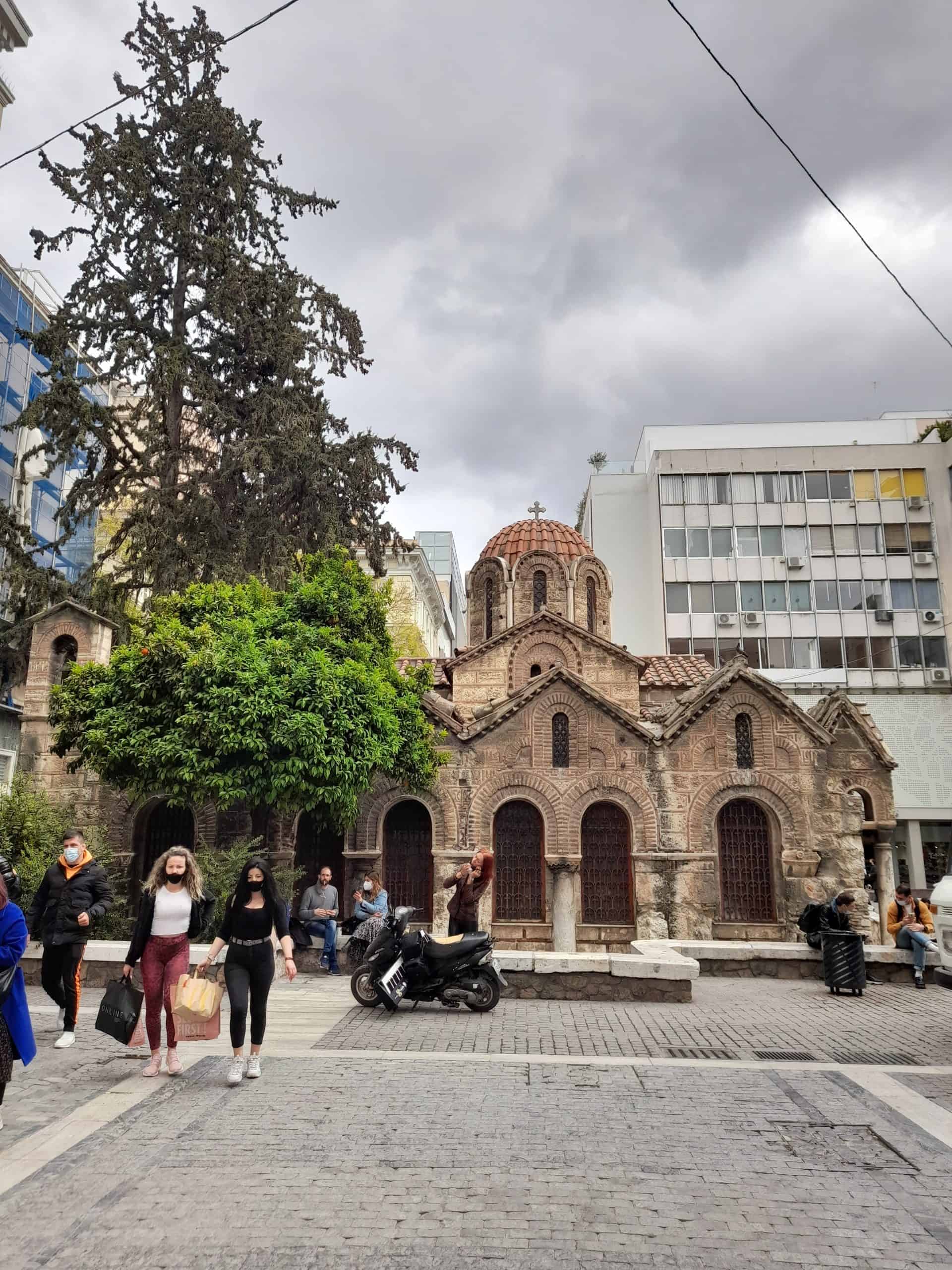 The streets of Athens are not lined with the same gorgeous baroque buildings as Rome, or the ornate neo-gothic structures of Budapest. Instead, the city looks chaotic.
Unsightly concrete apartment buildings occupy the city centre and the nearby residential suburbs. They are often ramshackle in appearance, crammed together and laden with graffiti. Athens is a far cry from the breathtaking beauty of the Greek islands.
At one point, neoclassical houses were built around the city. Today, only a few of these remain.
You can find pastel-coloured neoclassical mansions tucked between apartment blocks in Kifissia, Thissio, etc. They are true diamonds in the roughs.
So why hasn't modern Athens blossomed in a more elegant manner? If you look at photographs of Athens from the early 20th century, the city looks like a different place entirely.
Gorgeous mansions ran along leafy promenades and opened out into charming piazzas. However, the return of Greek refugees from Turkey, the Axis occupation, and the Greek civil war left Athens with an overcrowding issue.
During the 1950s, a concept called "antiparochi" was founded. This enabled locals to make agreements with property owners to purchase their homes and properties.
Owners of grand, neoclassical houses sold their property to make way for tower blocks that would accommodate hundreds and solve the Athens overpopulation crisis. Things were knocked down and built over without any real building plan.
If the Athens city layout looks eccentric and as though it hasn't been well-planned or thought out, that is because that absolutely is the case. However, in some ways, that adds to the charm. There is something magical about the way the ancient Acropolis, the Temple of Hephaestus, and the Temple of Olympian Zeus all stand out among the chaos.
Modern Athens Oozes Personality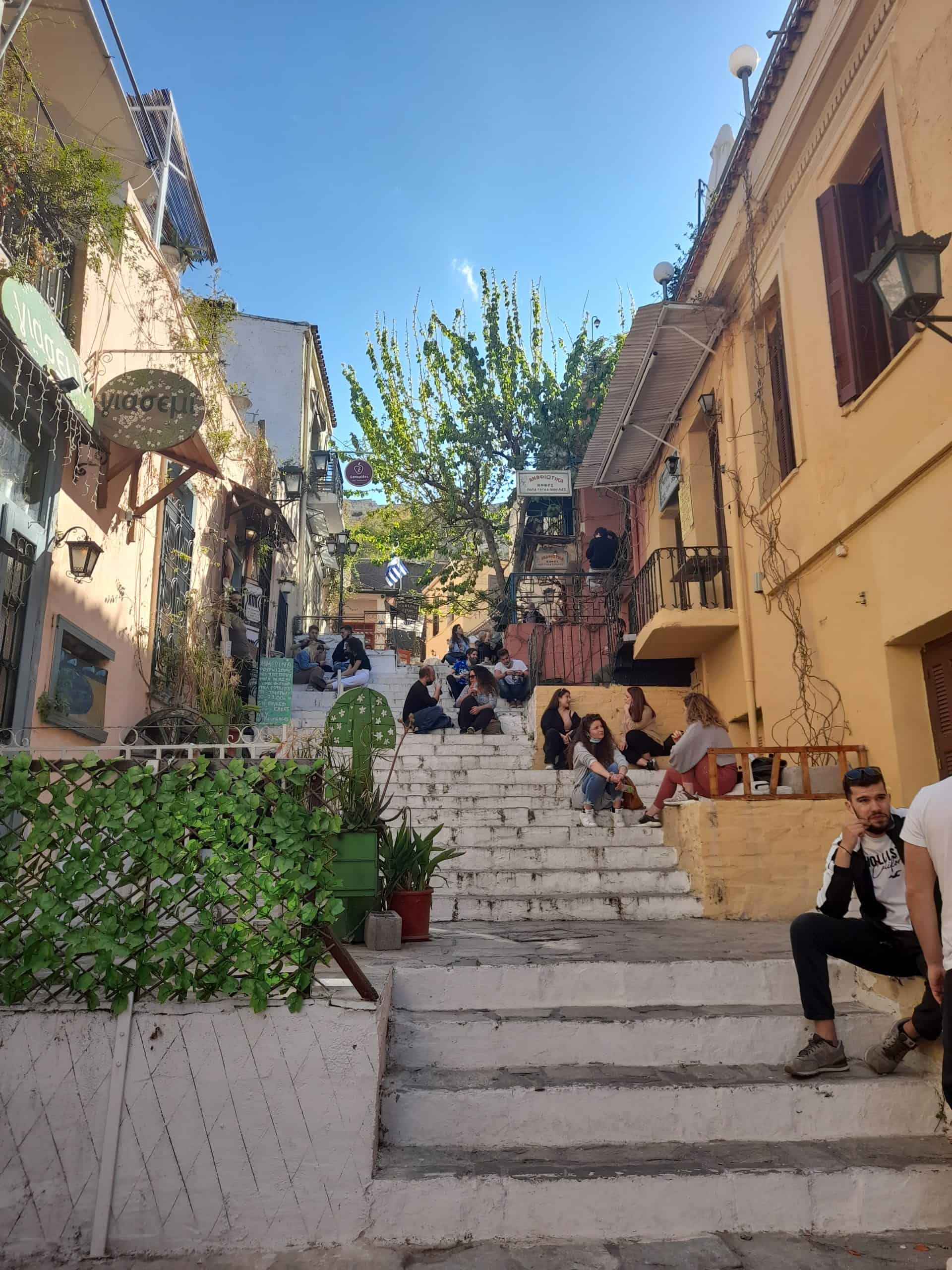 Athens may well not be the most aesthetic European capital but it oozes personality and character. One of its major highlights is its various Athenian districts.
Each neighbourhood is like a little village in itself. Each has its own distinct charm.
The leafy Mets and Pagrati area could be likened to New York's Greenwich Village. The district has been loved by creatives, artists, and writers for centuries. Here, independent art galleries sit beside eclectic-themed coffee shops, thrift stores, and cocktail bars that showcase live jazz.
Meanwhile, chic Kolonaki is Athens' most upscale central district. The Greek Beverly Hills if you like.
On the other hand, Exarchia plays a different tune entirely. Despite being less than a 15-minute walk away from Kolonaki, Exarchia is known for its anarchist links and politically motivated street art.
Athens is in some ways like 20 different towns rolled into one. There is no place like Athens.
Is Athens Worth Visiting?
Reasons Why You Should Visit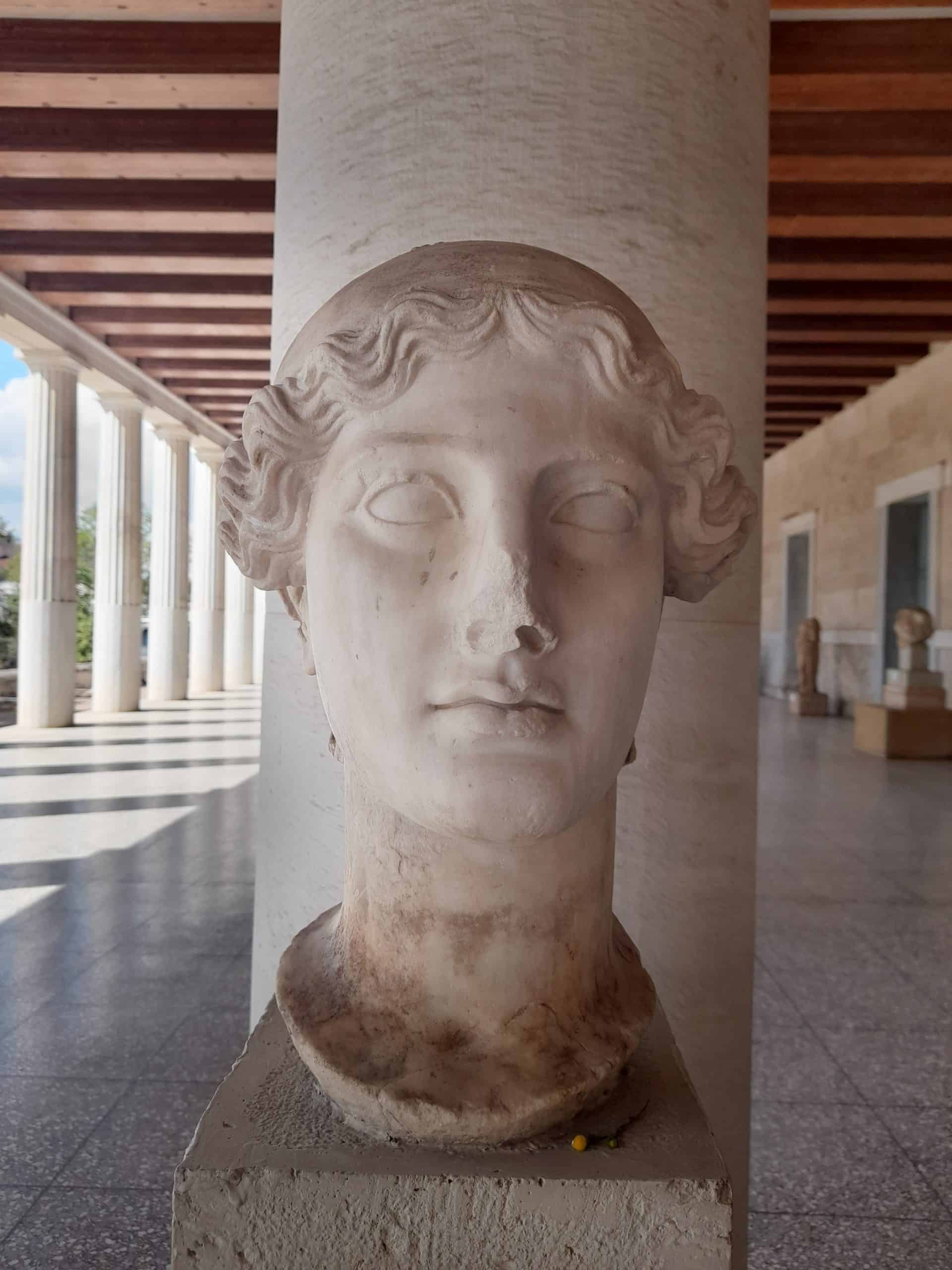 Athens makes an excellent jump-off point for any Greece itinerary. Even if your intention is to visit Greece for the islands, there is no harm in incorporating 2 or 3 days in Athens into your trip. You will likely have to fly into Athens airport as an entry point to the country anyway.
Excellent Museums
It should come as no surprise that there are over 100 museums in Athens, given the city's historical significance. Athenian museums showcase the best of the city's past, culture, and art scene.
Their exhibits tell the story of Athens, and wider Greece, from the Neolithic period until modern day. The New Acropolis Museum is a must-visit and provides context on all of the sites that you can find at Acropolis Hill.
Similarly, the National Historical Museum is also very interesting. It tells the story of life in Greece, and Greek culture through the ages. The nice thing about this museum is how personal the stories and artifacts feel. Most of the items contained in the exhibits have been donated by local families. As such, it's easy to envisage what life was like in Athens centuries ago, through the voices of these people.
Anafiotika
Anafiotika is one of Athens' best-kept secrets. This little district is hidden in plain sight on the slopes of Acropolis hill.
Anafiotika is characterised by its whitewashed houses that have been built in traditional Cycladic style. They are more reminiscent of something that you would find in Santorini or Mykonos than what you would expect to see in the gritty Greek capital.
So what gives? The district was founded and built by former residents of Anafi island in the 19th century.
After Greece gained its independence from the Turks in 1821, King Otto called for assistance in rebuilding the Greek capital. Skilled workers and builders came from across the country to assist.
Those that moved from Anafi built their houses in a style that reminded them of home. Many visitors to Athens don't know about Anafiotika.
It awaits, tucked behind the back streets of old Plaka. You will never find it crowded.
The Ancient Acropolis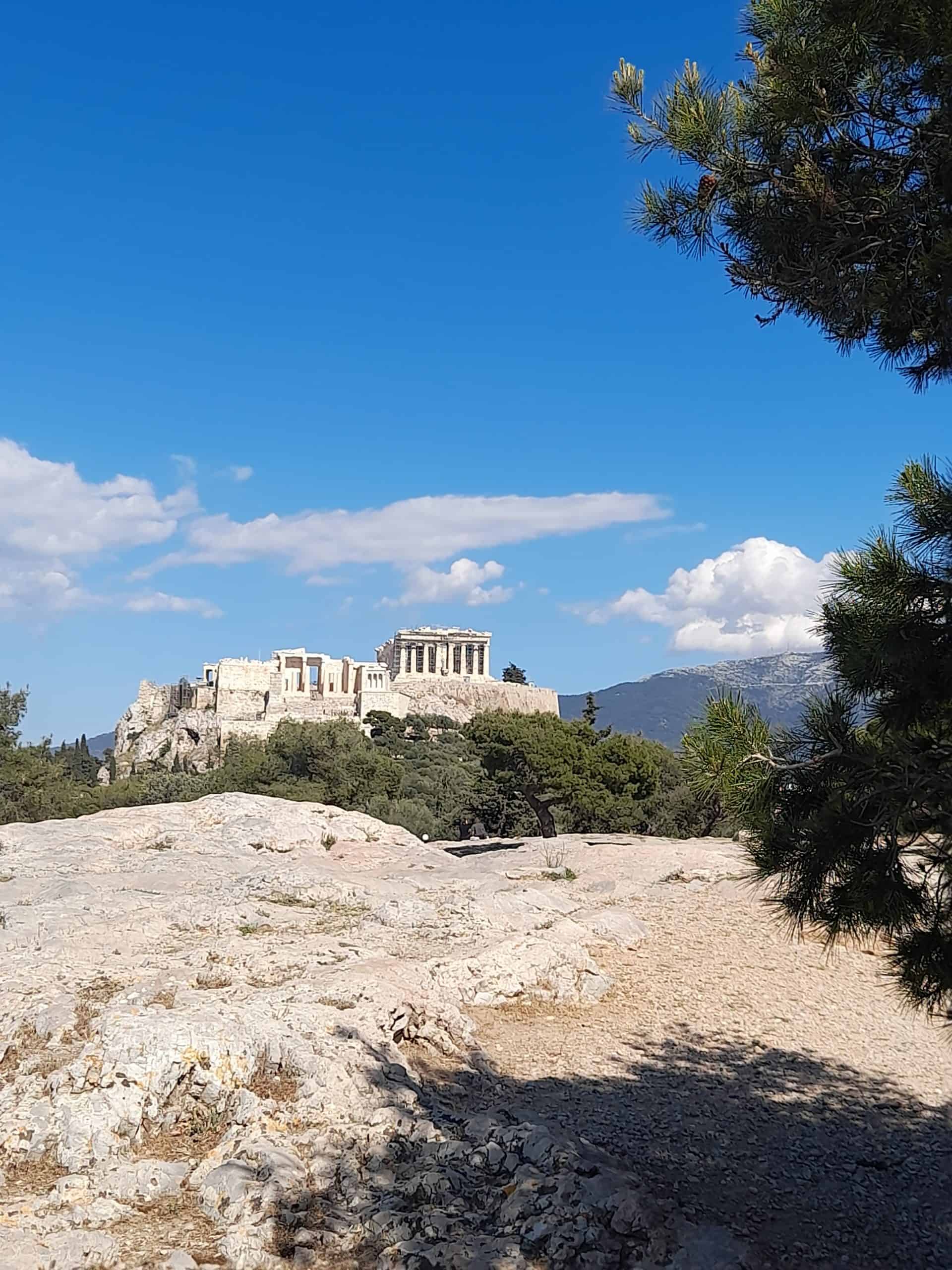 The Ancient Acropolis is the symbol of Athens. The site, dedicated to the Goddess Athena, dates back to the 5th century bc.
It sits atop a craggy outcrop, watching protectively over the city. Regardless of how many times you've seen the Acropolis in photographs, magazines, and travel literature, nothing comes close to how breathtaking it is to see it in person.
The Acropolis site is larger than you may realise. Several temples, shrines, and theatres are scattered throughout the complex.
Look out for the Theatre of Dionysus, a 17,000 seater theatre named after the Greek God of Drama. The Odeon of Herodes Atticus is also situated within the complex and was built by the Roman Emperor in dedication to his late wife.
Greek Food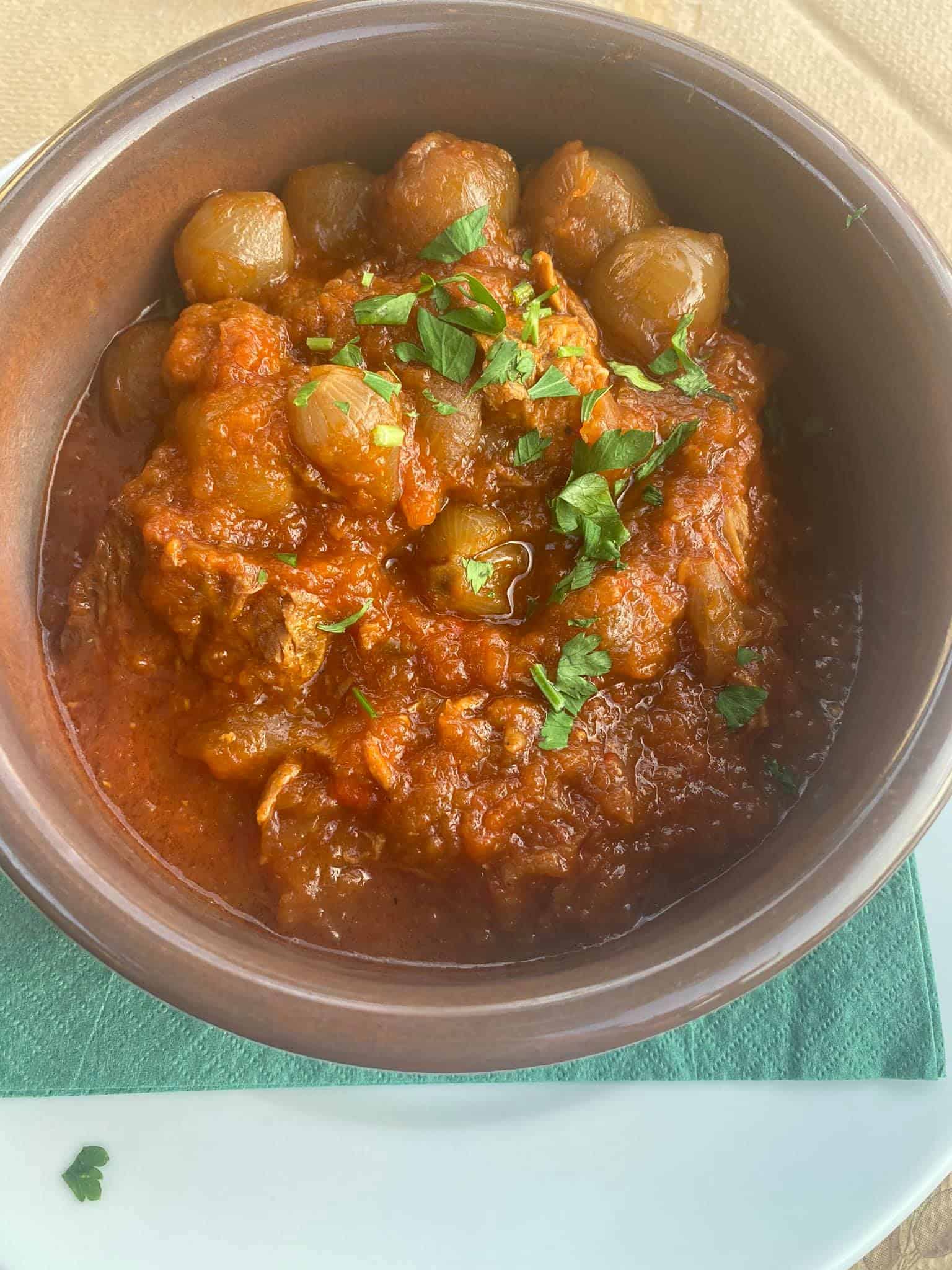 Sumptuous Greek cuisine is as much of a highlight of visiting Greece as seeing the islands. While Greek food is known for its sumptuous marinated meats, and its street foods like souvlaki and gyros, the food culture here is much more than that.
Athens has become quite the gourmand in recent years and boasts several Michelin-starred restaurants and fine dining institutions. In addition, you will find an abundance of quaint tavernas here that follow recipes just like yiayia used to make.
Eleas Gi in Kifissia is a great choice if you want to indulge and treat yourself. This upscale restaurant is housed inside a renovated neoclassical mansion. Here you can enjoy tasting menus of 14 or 24 dishes.
This is a great way of sampling a ton of Greek dishes in small portions and a short amount of time!
If homely tavernas are more your thing, add To Kafeneio and Scholarchio to your radar. Both are local favourites situated in Plaka, in the heart of Athens.
Beautiful Hills and Parks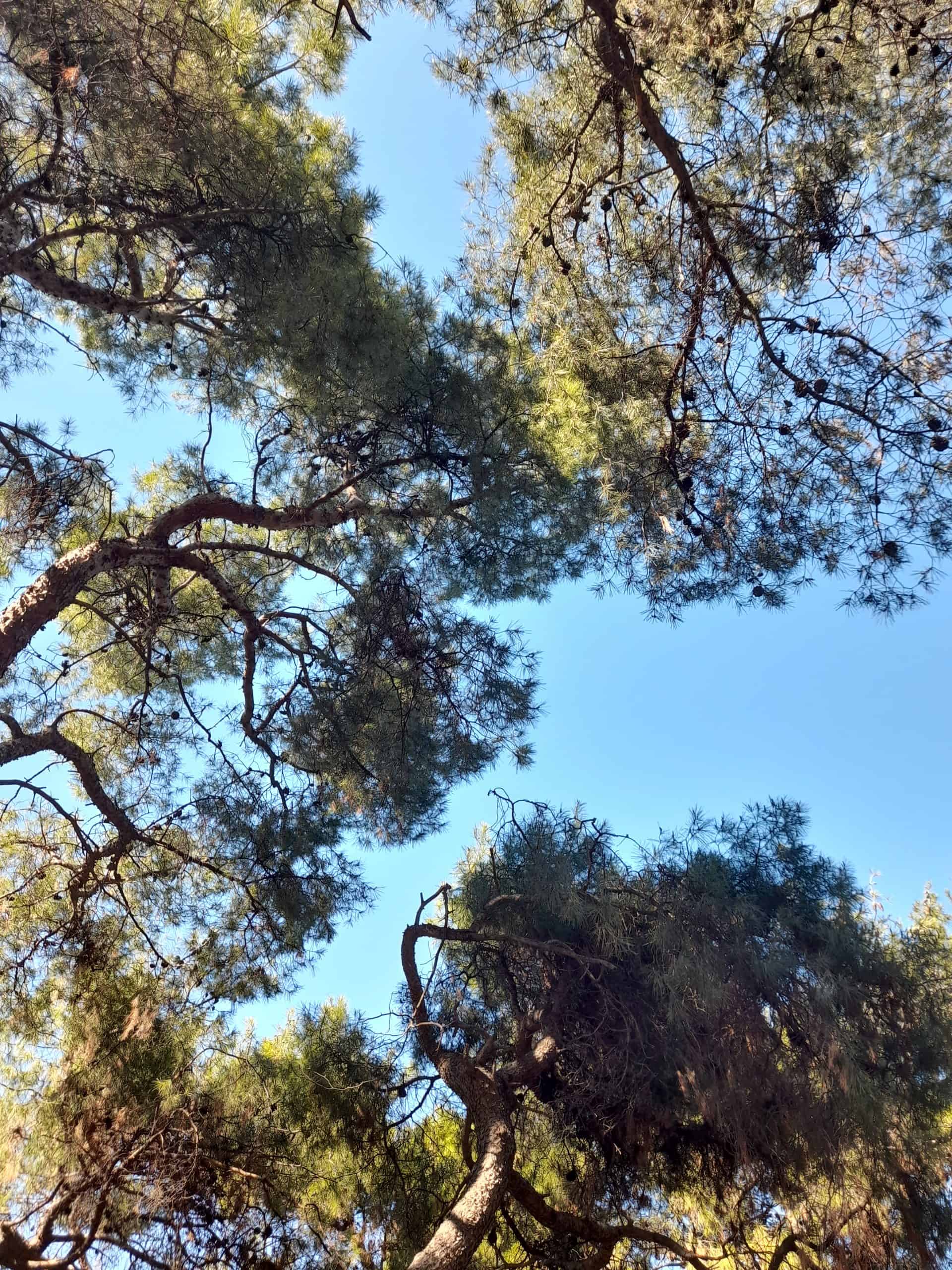 At first glance, Athens appears as a bustling metropolis and a city of chaos. However, there are plenty of urban oases to be found in the midst of the concrete jungle.
The Greek capital is known for its hills. Filopappou Hill is a leafy area in Thissio that was named after the Greek Roman Commander Filopappos. There is a pleasant, steady walk to its peak that starts at Dionysiou Areopagitou street and leads you to the Filopappou monument at the top.
However Filopappou Hill is much more than that. This area is relatively vast and is popular among dog walkers and Athenian locals who want to enjoy a stroll, an al fresco coffee, or a picnic among friends.
Filopappou is connected to the Hill of Pnyx – a rocky outcrop encompassed by olive trees where democracy is said to have been invented. Also nearby is the lush green hill of Nymphs. All of these places can easily make you forget that you are in the beating heart of one of Europe's biggest cities.
The Athens Riviera
You don't have to venture all the way out to the islands to enjoy the sea in Greece. Athens actually boasts some excellent beaches of its own.
Venture just 10km outside of central Athens, and you are met with gorgeous, upscale beach towns. Glyfada, Vouliagmeni, Voula, and Vari are gorgeous spots that few tourists are aware of.
This region is known as the Athens Riviera. It is sometimes referred to as "The Hellenic Hamptons".
The concept of the Athens Riviera wasn't envisaged until the 1950's. At this time, it was created with the idea of being Greece's very own "Cote d'Azur".
The Ancient Agora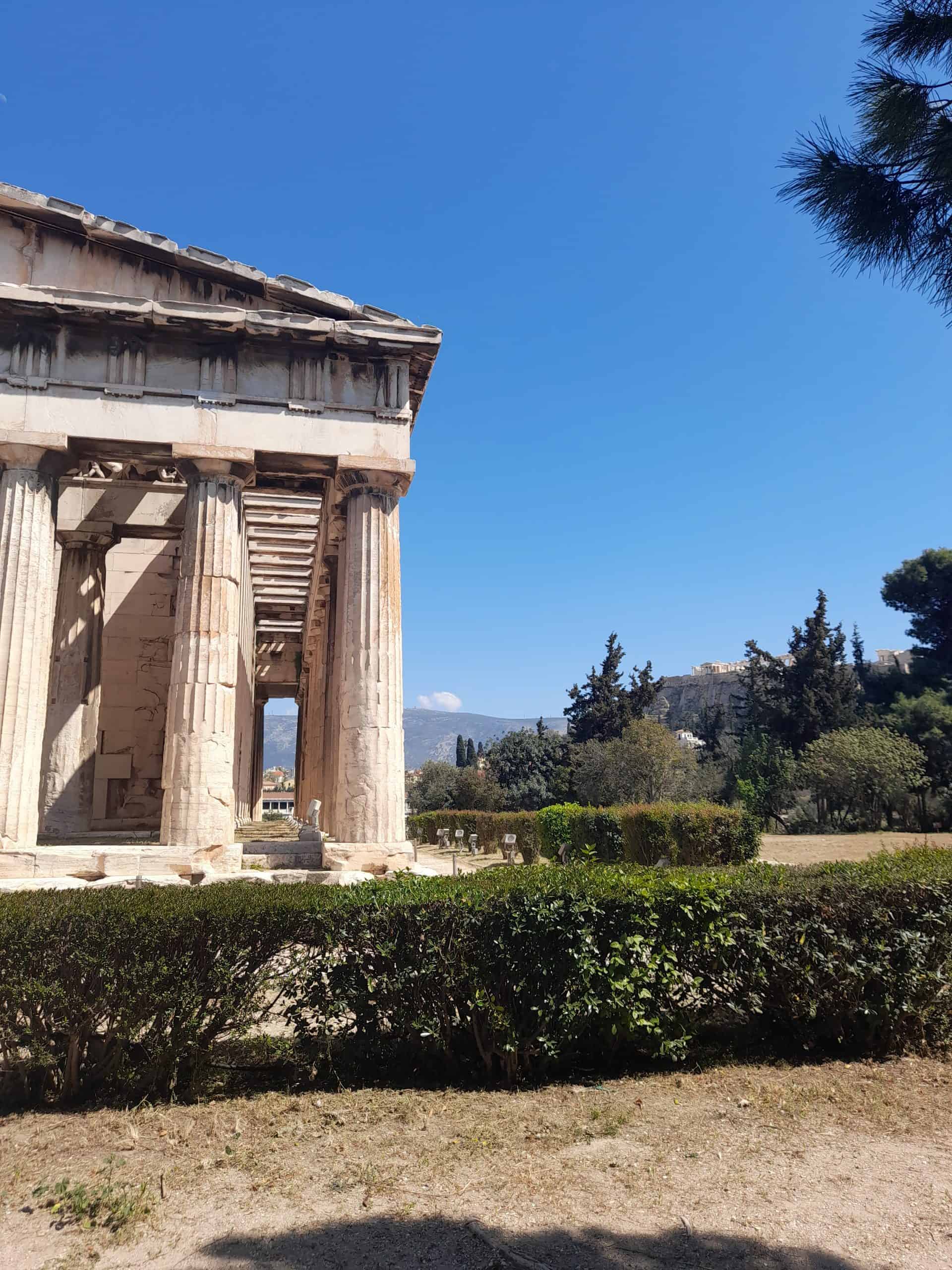 The Ancient Agora in Thissio dates back to the Classical Age of Greece. It is overshadowed by the grandeur and importance of the nearby Acropolis. However, this is easily one of the most impressive, and best-preserved historical sites in Greece.
Once upon a time, this was the centre of Athens' civic activity. Greek Philosophers such as Socrates and Aristotle would wander down the boulevard of the Panathenaic Way, sharing their wisdom with passers by.
There are many remnants of important buildings here that date back to both the Ancient Greek and the Roman periods. Particularly impressive is the 450BC Temple of Hephaestus – a Doric Temple dedicated to Hephaestus, patron of metalworkers.
Parting Words
Are you still wondering "is Athens worth visiting?" I moved here in 2017.
I am happy to assist with any questions you may have. Feel free to reach out via the comment box below.
Safe travels! Geia sou! Melissa xo
---