Public transport in Greece is excellent. Buses, ferries, and trains enable you to reach even the most remote and far-reaching parts of the country.
Better yet, the services run on frequent schedules and are seldom late or canceled. Public transport in Greece is clean and comfortable, and many providers offer air conditioning and complimentary wifi for their passengers to enjoy for the duration of their journey. 
People are often surprised to hear that public transport in Greece is so efficient. It's an unfortunate Mediterranean stereotype that everything in Southern Europe is chaotic.
If you plan out a Greece itinerary and you plan on getting around primarily by public transport, rest assured, you will not be stressed out by services that do not run on time. Managing the logistics of your trip will not have you wanting to pull your hair out.
Public Transport in Greece:
How to Get Around in Greece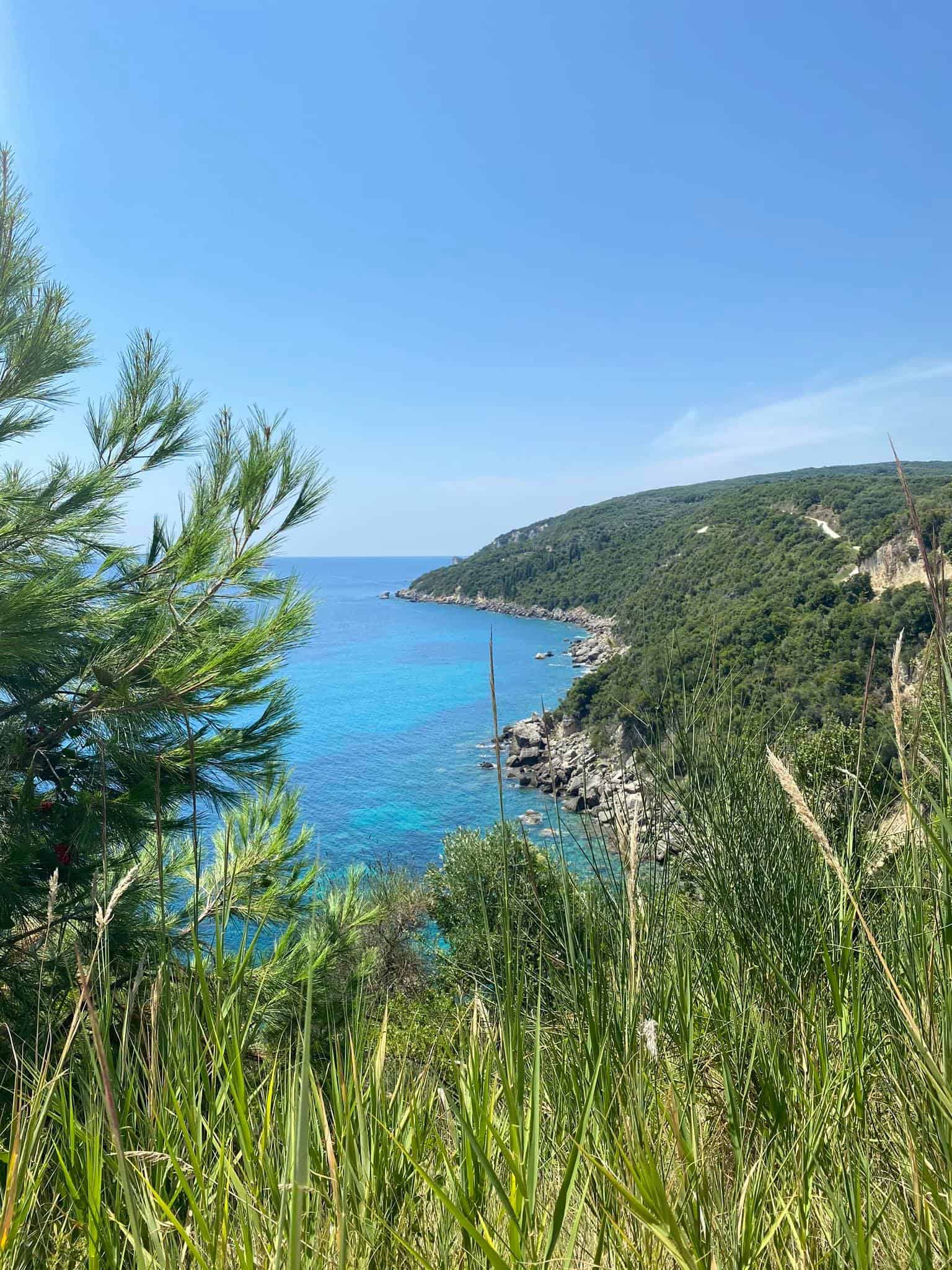 The Greek public transport system consists of KTEL buses, Greek Railways train services, domestic flight routes, ferries, and a comprehensive Athenian metro system. Buses are arguably the most convenient way to travel across the mainland.
Similarly, ferries between islands are very convenient. However, it can be confusing to plan an island-hopping adventure as not all islands are interconnected. Some research is required in order to plan the best travel route around the ferry routes.
KTEL Buses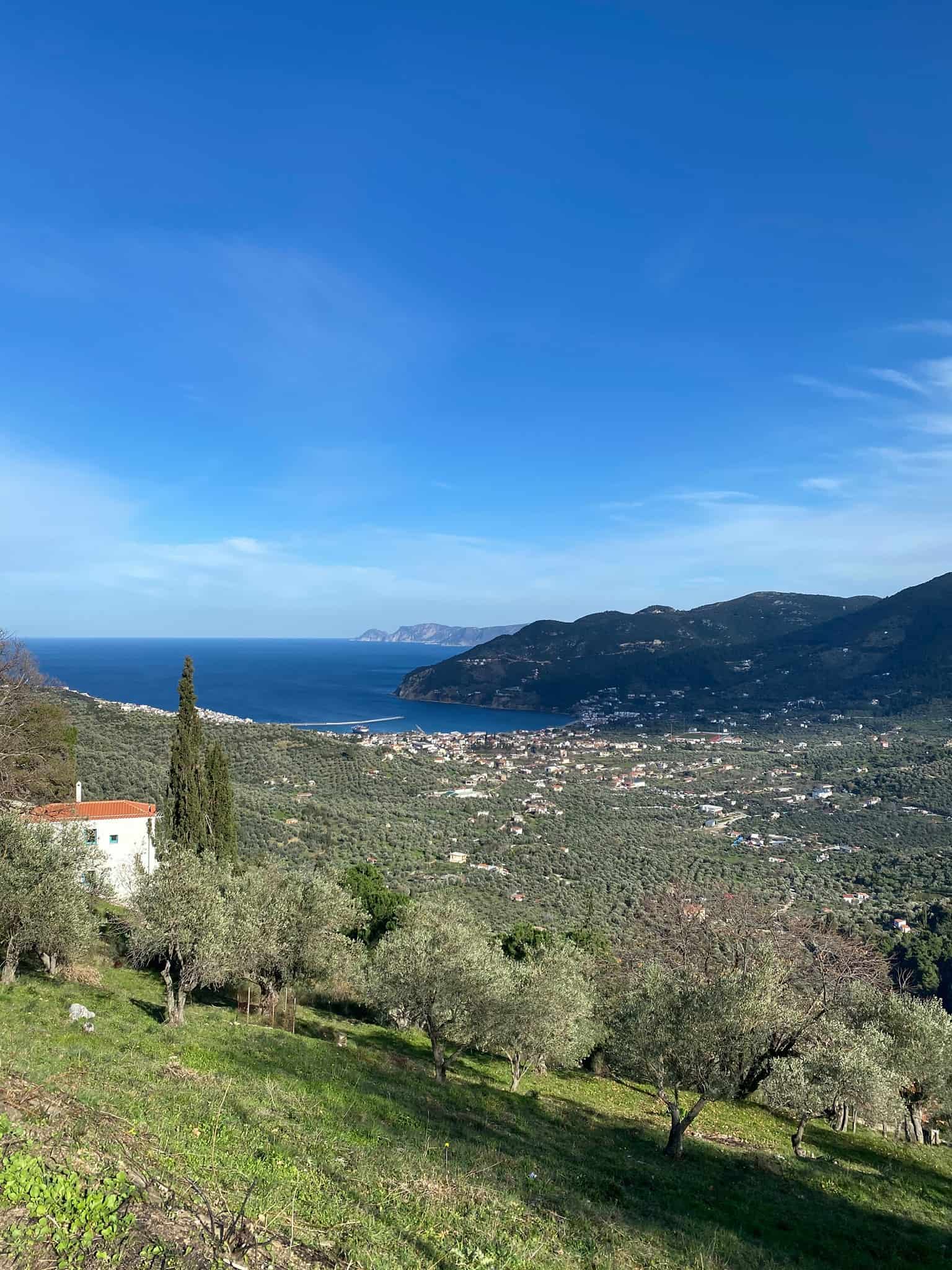 KTEL buses (Koino Tamio Eis Praxeon Leoforion) make up Greece's intercity bus network. Confusingly, there is not just one centralised website where you can check the routes, times, and prices for all KTEL buses in Greece.
KTEL bus providers
Instead, there is a specific KTEL bus website for each different part of the country. For example, KTEL buses that service Athens and the surrounding areas can be booked via the KTEL Attikis website.
KTEL buses in Ioannina, northwestern Greece, and western Epirus are serviced by KTEL Ioanninon, buses in the Thessaloniki area are serviced by KTEL Thessalonikis, and services in and around Halkidiki are served by KTEL Chalkidikis. This means that you may have to use various different websites throughout your time in Greece. 
That being said, where's the fun in everything being found on one neat, orderly, centralised website?
Complete list of KTEL bus companies in Greece
A list of all KTEL bus companies across Greece is provided below. If in doubt, simply Google the name of the Greek city/area that you are travelling around along with the word "KTEL", the correct KTEL provider website should then pop up.
Chanion – Rethimnou (Crete)
Fokidas (Amfissa-Delphi-Athens)
Heraklion – Lassithi (Crete)
Magnisias (Volos- Mount Pelion)
The majority of KTEL websites are detailed in both Greek and English. Some rural operators do not have websites, only phone numbers.
This is the case in small villages such as Metsovo. Do not fret, however.  Local hotels, restaurants, and businesses will be able to inform you about the schedules. 
Taking KTEL buses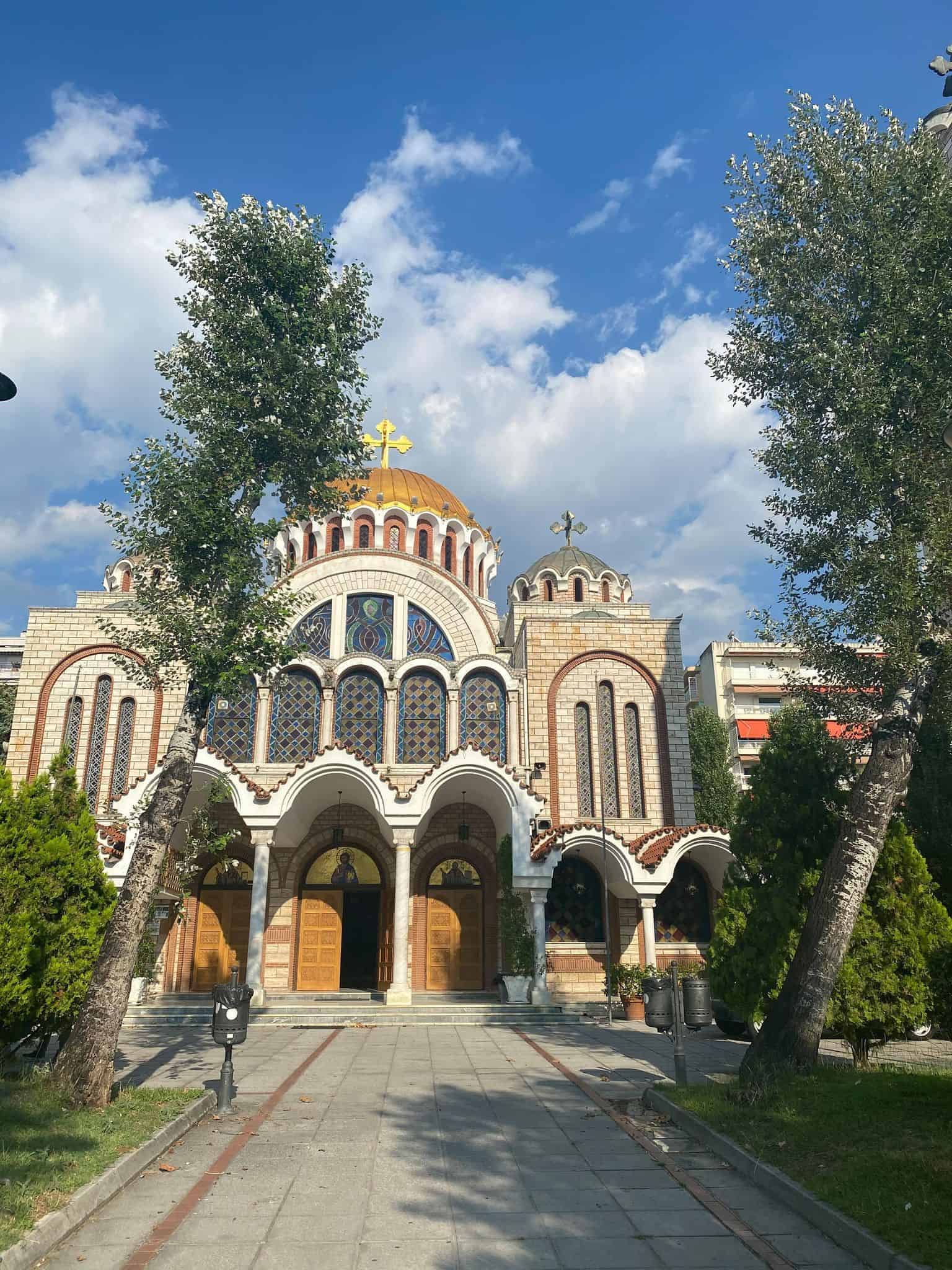 Taking buses in Greece is relatively straightforward. You can purchase tickets online or at the bus station.
You are usually fine to purchase your ticket on your intended day of travel, even right just before your departure time. The only exceptions to this are when travelling on busy public holidays or if taking a bus to a busy seaside town in the summer (e.g. in Halkidiki).
KTEL buses are typically light green. That said, this isn't always the case!
The buses and their quality varies from area to area. Some rural parts of the country still operate very old buses.
Your bus information and departure gate will be displayed on the ticket. If in doubt, show your ticket to a station worker or a friendly local and they will point you in the right direction.
Exploring the country by bus is a great way to see Greece on a budget. On average, a journey costs roughly €4 per 100km.
Train Travel in Greece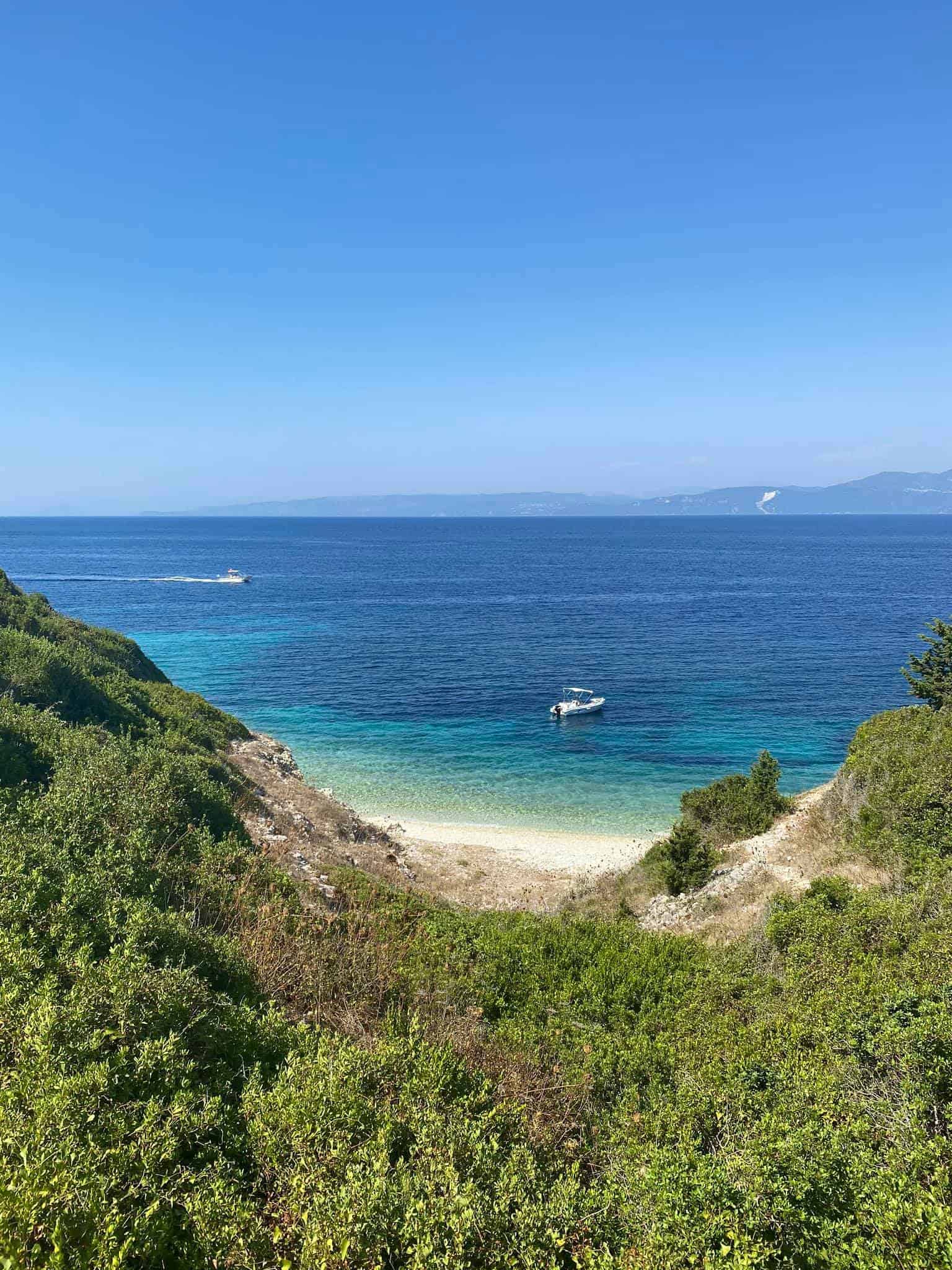 Taking the train in Greece is a great way to get from Athens to Thessaloniki (and vice versa). The only problem is that the railway network is extremely limited.
Unless you are heading to these two main Greek cities, Patras, or Kalambaka, taking the train is not a reliable way to get around. There is no train line to large cities like Volos or Ioannina.
As such, you need to depend on KTEL buses or domestic flights to access these areas. Train tickets are very reasonably priced.
Greek trains are managed by the Greek train organisation OSE (Organismos Sidirodromos Ellados). The OSE site is displayed in both English and Greek. It is possible to purchase tickets for travel online or at the station.
The Athens Metro Network
Athens is currently the only Greek city that has a metro network. Construction on a Thessaloniki metro network has been in operation for several years now, with an intended completion date of 2023.
Athens Metro Lines
The Athens metro network consists of three lines. Line 1 (the green line) connects the city centre with Piraeus and Kifissia.
Line 2 (the red line) connects central Syntagma Square with Anthoupoli in the north, and Elliniko in the South. If you wish to visit Vouliagmeni and the Athens Riviera, you should take this line to Elliniko and then transfer to a city bus. The red line also passes by several touristic areas, including Akropoli metro (disembark here for the Acropolis).
Finally, line 3 of the Athens metro connects to Athens Airport and Aghia Marina. It takes less than 55 minutes to get from Athens to the airport (and vice versa).
Using the Athens Metro
The Athens metro is very affordable and convenient to use. Trains run daily between 5:30 a.m. and 00:30 am.
On Friday and Saturday nights, services operate for longer. At this time, lines 2 and 3 continue to operate until 2.30 am. 
A single ticket on the Athens metro costs €1.40 and is valid for 90 minutes. You will need to validate your ticket on the machine before boarding the train.
To get between the city and the airport, a special ticket is required. This costs €10.
Ferries in Greece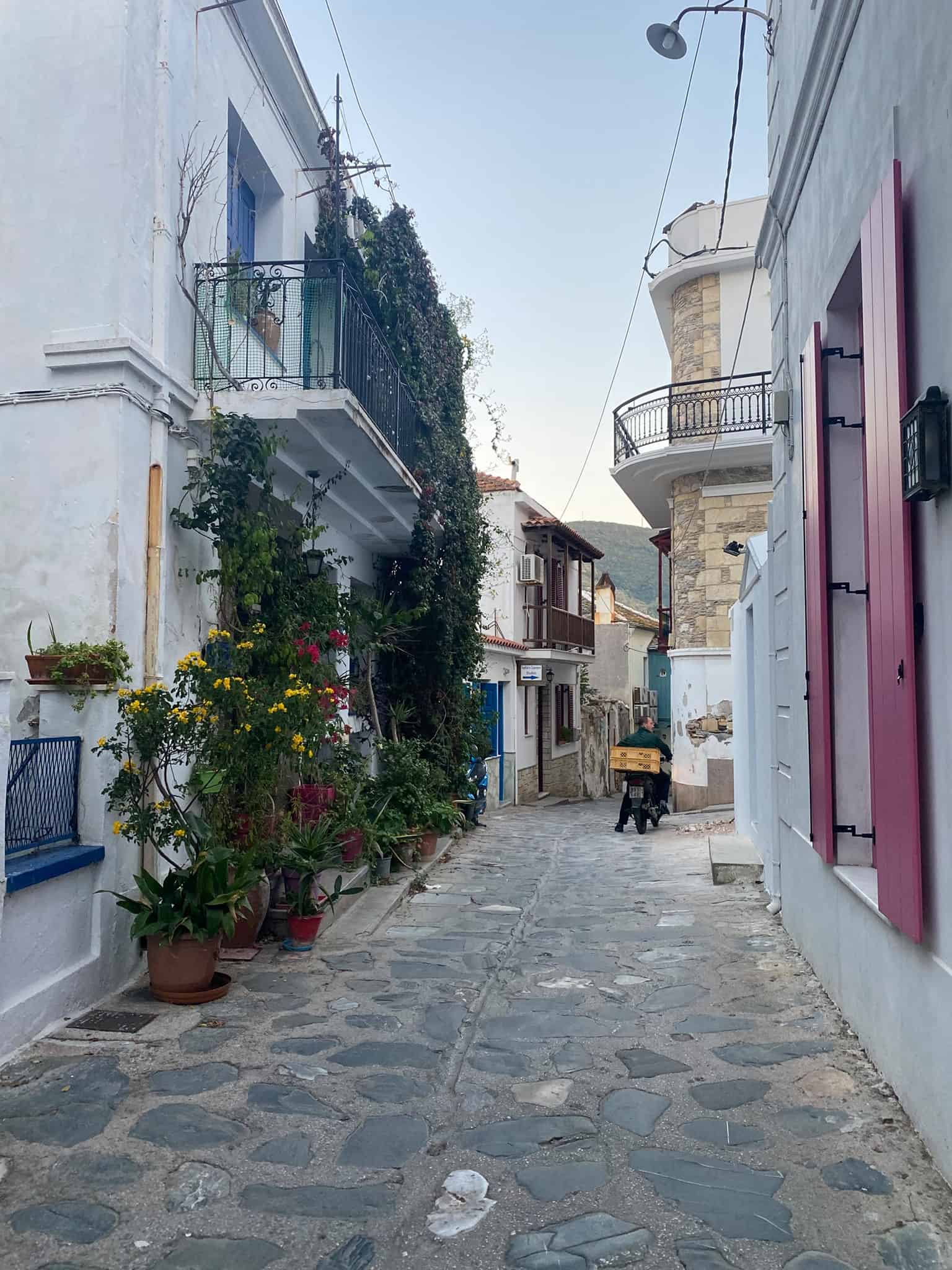 There is not a monopoly company that manages ferries in Greece as there is with buses and KTEL. Instead, different ferry companies operate in different regions of the country.
Bluestar Ferries, Anes Ferries, and Hellenic Seaways are among the largest providers. You can use ferry booking platforms such as FerryScanner to check routes, prices, and schedules. However, it should be noted that such websites charge commission and as such, it is slightly cheaper to book your tickets with the ferry companies directly. 
You should try and reserve your ferry tickets in advance where possible. This is particularly the case if you are travelling during the months of July and August, or if you need to travel on a very specific service.
Domestic Air Travel in Greece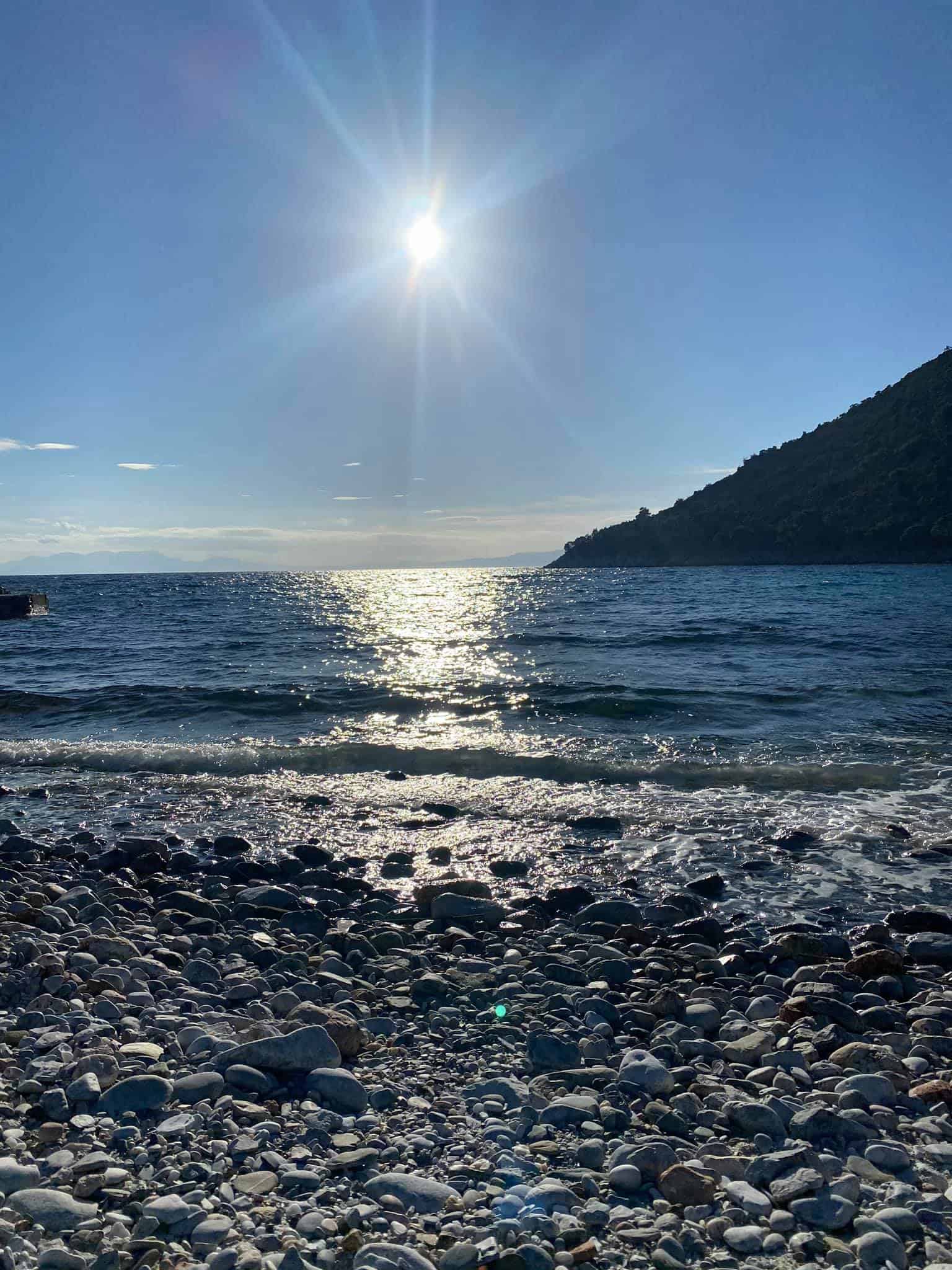 Domestic flight routes are a convenient way to get between mainland Greece and the islands. Routes operate all year round, with more frequent flights being available in the summer.
Olympic Air and Aegean Air are the two main Greek domestic airlines. Thessaloniki Airport Makedonia and Athens' Eleftherios Venizelos are the two main gateway airports into the country. They provide connecting flights from international destinations, to various Greek islands across the Cyclades, the Sporades, etc. 
Taking Cabs in Greece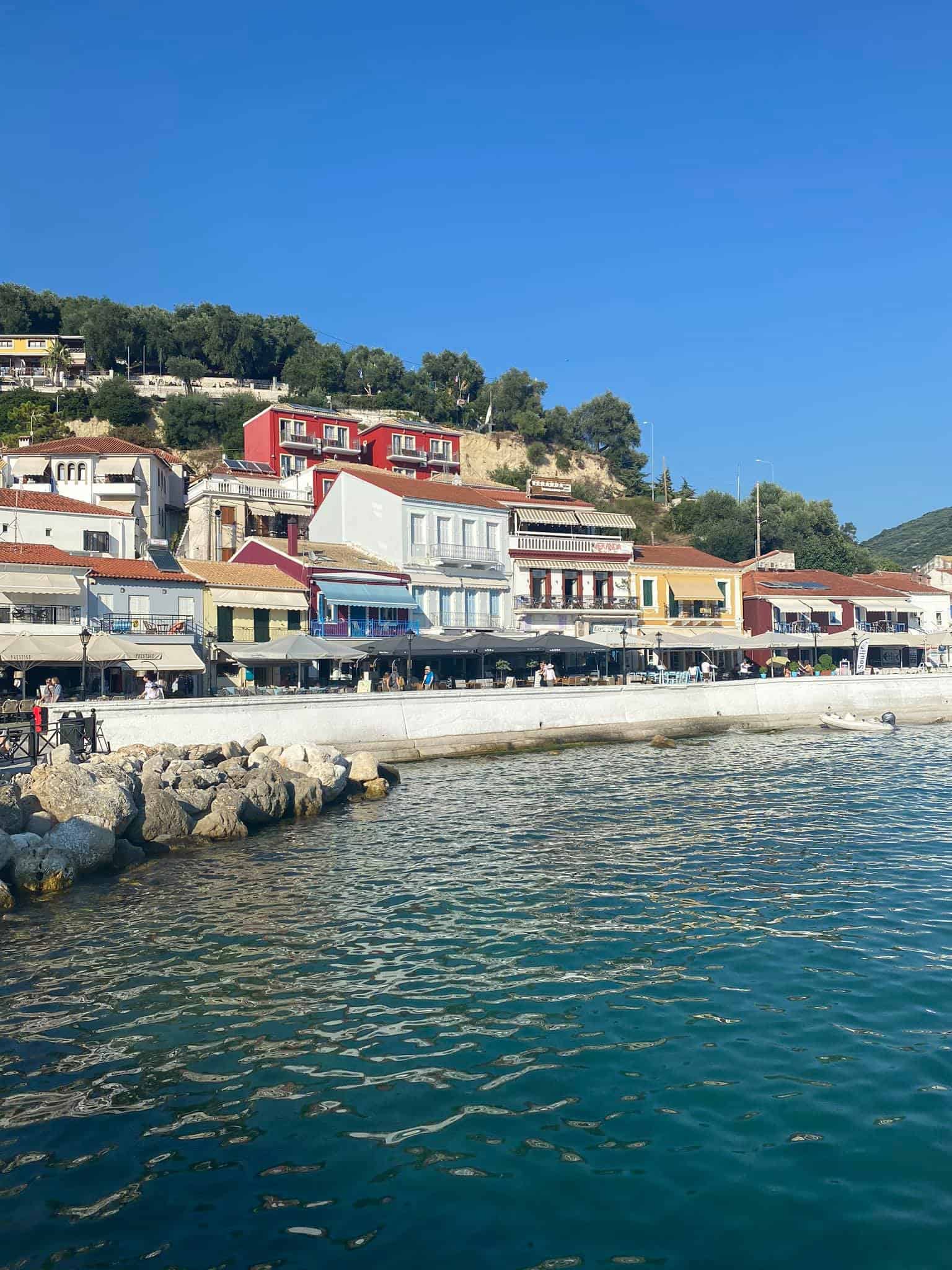 Licensed yellow cabs can be found throughout most places in Greece. You can hail them down on the road as you would anywhere else in the world, and each town/city will have designated taxi ranks.
Sometimes cab drivers can be tricky to deal with. This isn't exclusive to Greece.
Greek taxi drivers are legally required to turn on their meters and provide you with a receipt. There is a set list of fares and surcharges that they are obligated to follow. 
However, it's not uncommon for drivers to quote you an inflated price without turning the meter on, or to take you on a roundabout route to your destination so that you incur higher charges. To avoid this, download the BEAT taxi app on your phone prior to your trip. 
BEAT Taxi app
Uber is banned in Greece, and only licensed cabs are allowed to operate. BEAT connects you with yellow cab drivers.
However, it displays the price prior to getting in the car. As such, you know you are not being ripped off!
BEAT can only be used in larger towns and cities. On some small islands like Paxos, you will find that there are only a very small handful of taxi drivers.
As such, you will typically need to make note of their mobile numbers (your hotel should have these), and call the cab driver when you need a car. This may leave you more prone to receiving an inflated price so check what the going rate should be with a local.
Public Transport in Greece FAQs
Do you have any further questions or concerns about taking public transport in Greece? The answers to some of the most frequently asked questions on the topic are provided below.
Hopefully, you will find the answers you are looking for there. If not, feel free to reach out! 
Is public transport free in Greece?
No. Public transport in Greece is not free to use.
However, it is very affordable and competitively priced. So even if you are travelling to Greece on a budget, you will find it convenient to get around the country by metro, bus, and rail. 
To give you an idea of how much things cost in Greece, a one-way ticket on the Athens metro costs €1.40. A ticket from Athens airport to the city and its various stations is €12 or €18 return.
You can get long-distance buses between Athens and other Greek cities for €20-40. (The bus from Athens to Thessaloniki is typically around €32 one way.) 
Ferries and trains are priced similarly to buses. For instance, you can get from Athens to the islands near Athens (Hydra, Poros, etc) for around  €25 on the ferry. 
How do you get around in Greece?
Greece has excellent public transport links. You can get around the country and its islands via domestic flights, ferries, buses, and trains. 
In Athens, you can use the Athens metro, the buses that run to the various Athenian neighborhoods, and take taxis and transfers. There is currently no metro system in Thessaloniki, although work to build one is underway.
What is the cheapest way to travel around Greece?
The cheapest way to travel around Greece is usually to take the bus. KTEL buses run to most parts of the country – even remote towns and villages.
Still, there are a few exceptions. Sometimes the train works out cheaper for certain journeys and it is also faster, more modern and more comfortable.
So, if you are setting out on a journey that is likely to take several hours, (E.g. from Athens to Meteora/Kalambaka, Larissa, or Thessaloniki), it is worth comparing the prices via both bus and train. The only problem is that the train network in Greece is not extensive and currently only runs to a select few cities.
Can you get around Greece by train?
You can travel around Greece by rail but unfortunately, the network is very limited at the moment. The trains only run between Athens and Patras, Kalambaka, Larissa, Thessaloniki, and a few other destinations. 
Are trains in Greece free?
Trains in Greece are not free. To give you an idea of some average costs, a rail ticket from Athens to Patras usually costs around €17.
To Thessaloniki, it costs around €32, and from Athens to Larissa, it costs around €11.00. These prices are of course just averages and are subject to change based on demand, time of booking, and seasonality. 
How much is public transport in Greece?
Public transport costs in Greece vary depending on the route and the mode of transport. An Athens metro ticket costs just €1.40 one way.
Most bus and rail tickets between destinations rarely cost more than €20-€30 and most ferry tickets between islands or from the mainland to an island are seldom more than €30.
Final thoughts on using public transport in Greece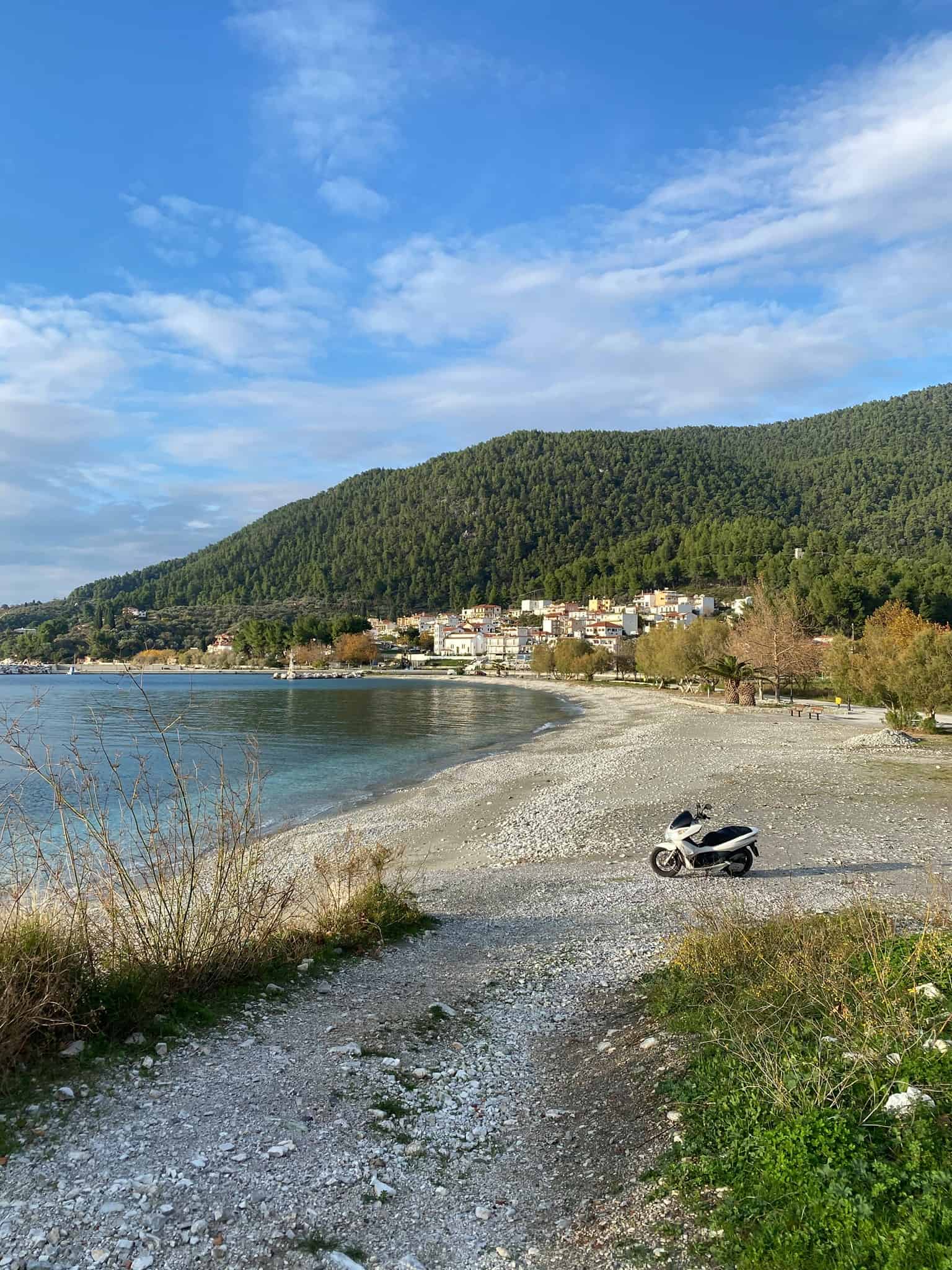 Do you have any additional questions about public transport in Greece or about planning a Greek adventure in general? You are more than welcome to reach out to me if so.
Safe travels! Geia sou! Melissa xo
---