There are dozens of gorgeous islands near Athens that can be reached within just an hour or two's boat ride from mainland Greece. While places like Santorini and Mykonos are the first islands that pop into people's minds when they think of Greece, they are far from the only worthy travel destinations.
Greece is home to literally thousands of islands after all. Many of these, remain relatively unknown to international travellers, and many of them, are conveniently close to Athens.
Islands close to Athens are worth considering and reviewing for your Greece itinerary – especially if you are limited on time, or you are basing yourself in the Greek capital and hoping to take short trips out from there.
Islands Close to Athens to Visit in 2023
There are six main island groups in Greece. (The Sporades, the Cyclades, the Dodecanese, the North Aegean islands, the Ionian islands and the Saronic Gulf).
The Saronic archipelago is the closest group of islands to Athens and mainland Greece. The closest islands near Athens can be reached in just 45 minutes from here.
The furthest island in this region is Spetses, which can be reached from Athens in 3 hours. Then of course, some of the northern Cyclades islands can be reached easily from Athens, with ferries departing regularly from Athens' Piraeus and Lavrio ports.
The 12 stunning islands close to Athens shared here are stunning places that you can sail out to in the morning and then back in Athens for evening drinks. Of course, if your schedule allows you the time to stay overnight, even better.
Keep in mind that while the Sporades, the Dodecanese, the North Aegean and the Ionian islands are not difficult to reach from Athens, they require a domestic flight or a long ferry (or both). The Ionian archipelago (Corfu, Paxos, etc) sits off Greece's West Coast, just north of the Peloponnese.
The Sporades and the North Aegean islands sit northeast of the mainland, while the Dodecanese sits to the west, close to Turkey.
Islands less than 3 hours from Athens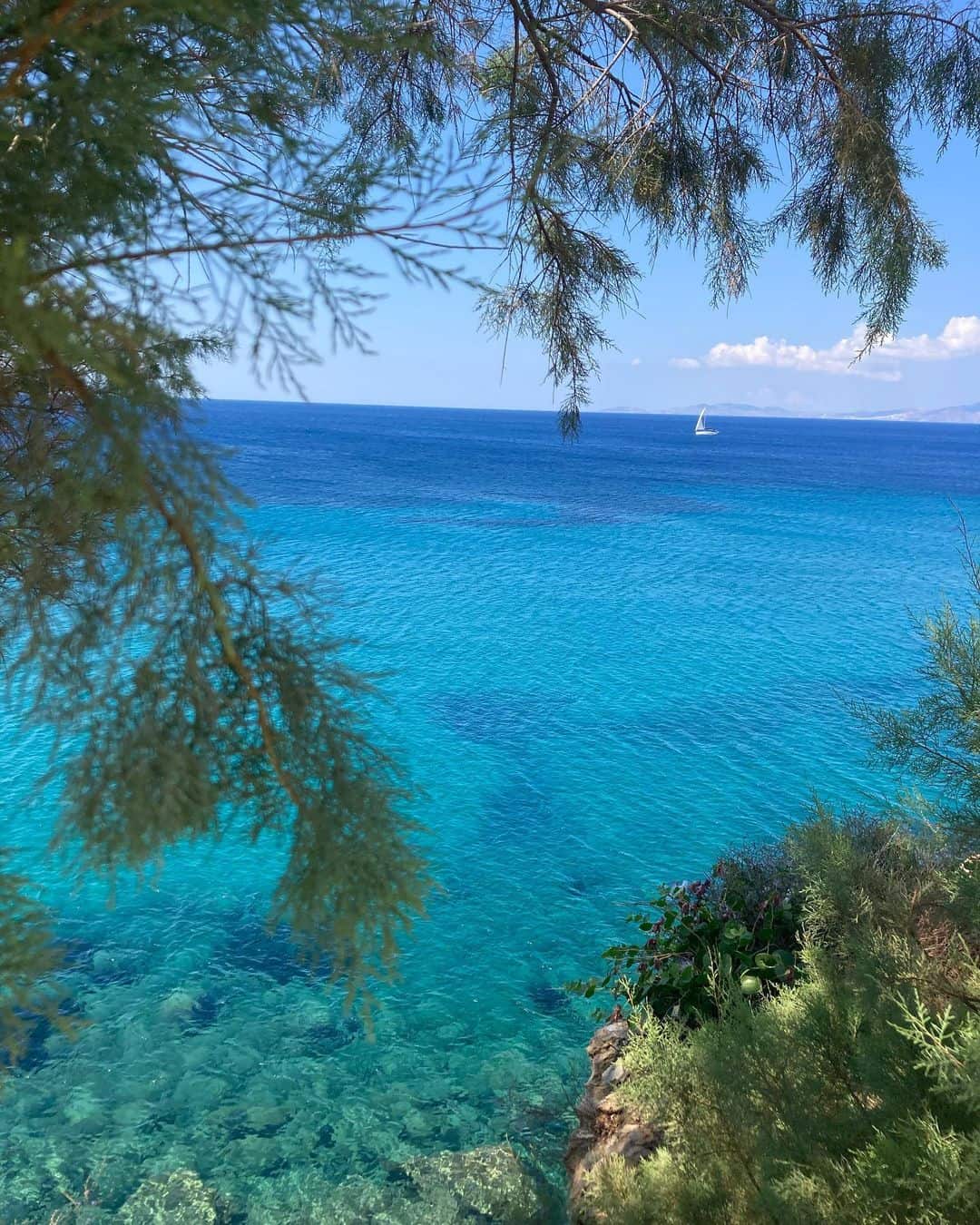 The Saronic Gulf islands are less than 3 hours away from Athens and arguably the easiest to reach on a day trip. The great thing about travelling to these islands is that they are wonderful places to visit all year round and are not dependent on the weather being super hot and sunny.
For instance, Hydra is known for being home to one of the most beautiful ports in all of Greece. Whatever time of year you stop by, you can enjoy eating fresh seafood in a homely, waterfront taverna, visiting the island's museums, and walking from the port to the local fishing villages.
Poros is home to an abundance of hiking trails that twist and turn through the natural scenery of the island, leading you past woodlands, remote churches, and fragrant olive groves. A visit here is just as wonderful in spring or autumn as it is during the summer months.
Hydra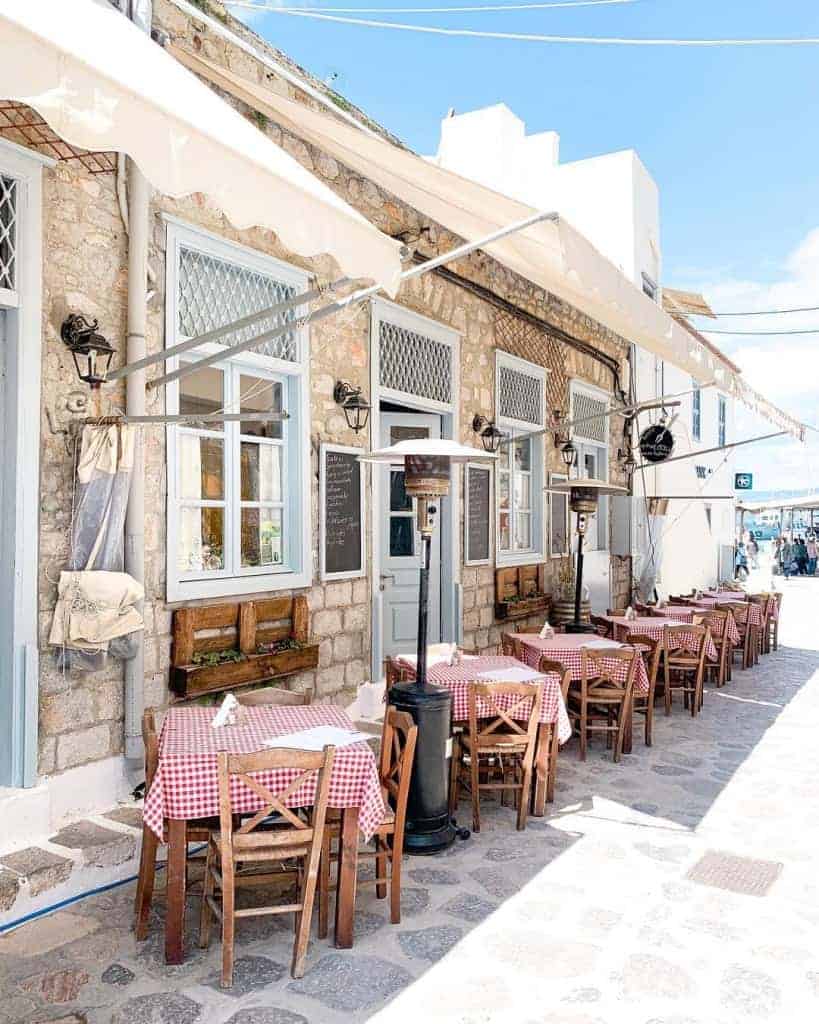 Hydra is a charming Greek island idyll that sits just 90 minutes away from Athens. It is arguably one of the most popular island day trips from Athens but for good reason.
Travelling to Hydra feels like travelling back in time. No vehicles are permitted on the island and people get around on horseback. Hydra port is a labyrinth-like network of narrow, cobbled passageways and gorgeous whitewashed houses and stores.
Despite the island's increase in popularity in recent years, Hydra has not become gentrified or overly touristic. Many of the stores around the port sell handmade apparel and stylish resort-wear clothing.
Most people that visit Hydra do so on a Saronic Gulf day trip. They only stop by the port in the morning for a couple of hours to have breakfast and a coffee, before continuing onwards to the next island.
This means that if you venture further afield, you can have a lot of beautiful places and hiking trails virtually all to yourself. When it isn't too hot, you can follow the coastal walking trail that takes you past Hydra port, to the fishing villages of Kamini and Vlychos.
When you reach Kamini, stop by the lovely family-owned Taverna Christina. This is a farm-to-table concept place whereby the dishes are all prepared using seasonal veggies grown in the tavernas' own garden, and with fish caught that same day in nearby waters.
You can also attempt the two-hour roundtrip hike to the 1813 Prophet Elias Monastery. The monastery is perched on the top of Mount Eros, Hydra's highest peak. From here you can enjoy incredible views across the Saronic.
Spetses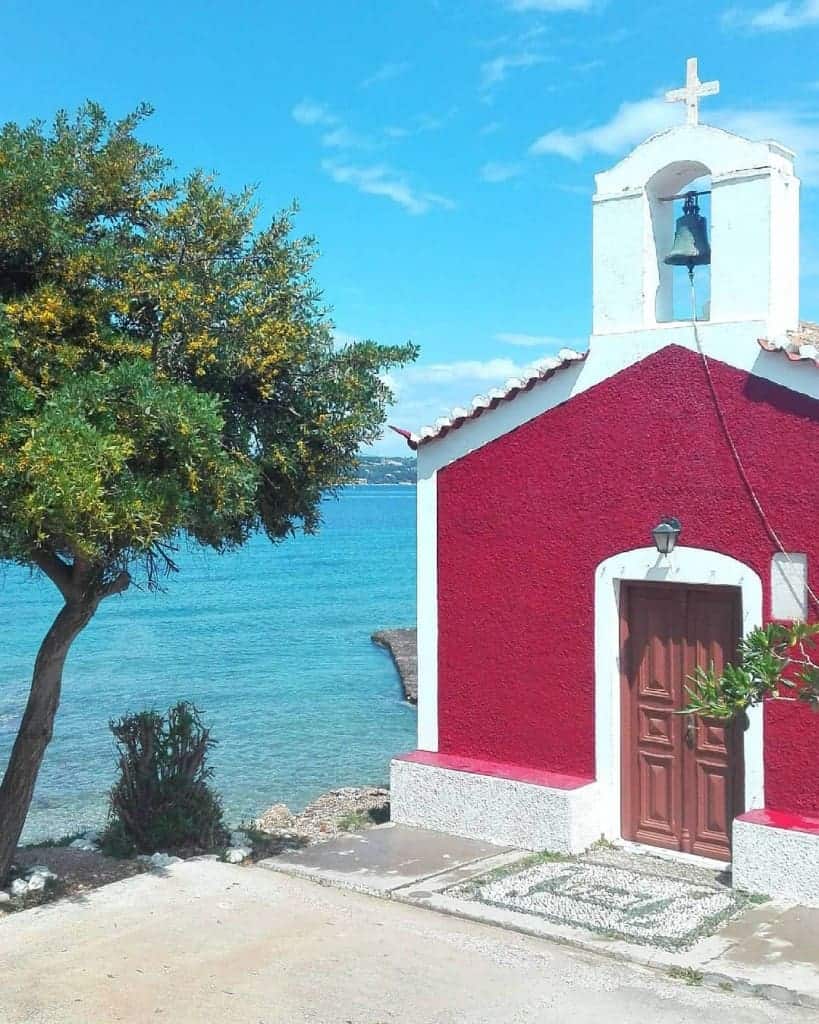 Elegant Spetses is one of the most upscale islands close to Athens (and arguably in all of Greece). It takes approximately 3 hours to get from Athens to Spetses, which technically sits in the Argolic Gulf.
4,027 people call Spetses home, with most residents concentrated in the port area. Many jet-set Athenians and affluent international expats have weekend and summer homes in Spetses.
In Spetses town, you will find many ornate neoclassical mansions and grand stately homes that have been converted into boutique hotels, guesthouses, cocktail bars and restaurants. There are a few points of interest here, such as the old harbour, the Spetses fish market and Bouboulina's Museum.
The latter is a grand mansion that once housed Bouboulina, a hero of the Greek war for independence, whose home has been converted into a museum. Spetses, like many other parts of Greece, boasts regional delicacies that cannot really be found elsewhere.
The local speciality here is the spetsofai – a Greek casserole dish prepared with pork sausages, peppers and tomatoes. Many of the seafront restaurants serve it.
But for the best of the best, stop by Kapelogiannis mezedopolio – a local institution that has been delighting locals and travellers alike since 1945. By nightfall, go for drinks among a well-heeled crowd at Throubi.
Renting a moped, a bicycle or an ATV is the best way to get around. (Cars are prohibited here, just like on Hydra, though you will see a few tourist taxis around the port).
Outside of the town, Spetses is essentially just one big national park, home to many gorgeous secluded beaches, coves and trails.
Aegina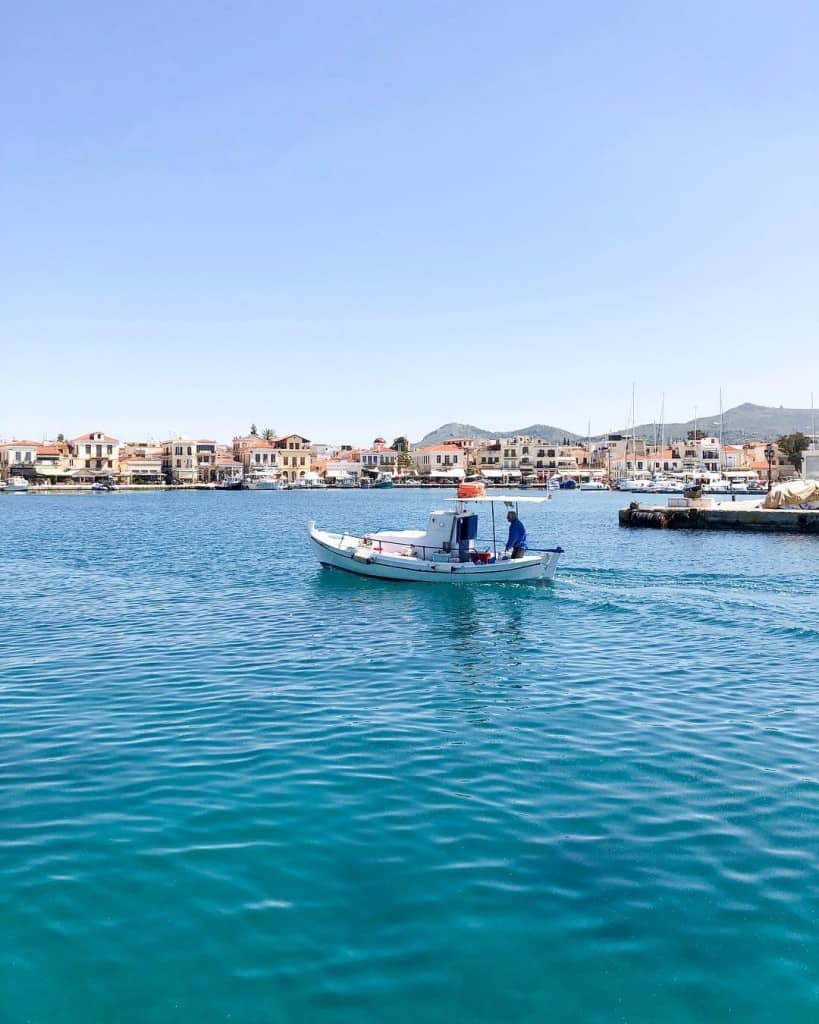 Aegina is the closest island to Athens and it is just a 40-minute ferry ride away from the Greek mainland. Many Athenians will come here for weekend getaways in the summer when they want to escape the hustle and bustle of city life without having to travel too far.
The island has an interesting and extensive history too. It thrived during the Byzantine era, became a favourite hangout spot for pirates, and was then occupied by the Ottomans.
In 1821, Aegina became the first temporary capital of Greece, before the honour was moved to Nafplio in 1829 and later, Athens. The mix of architectural styles that you will see on the buildings here points to all of the different civilisations that have occupied the island over the centuries.
As you can imagine, an island that has passed hands so many times is home to many interesting historical sites and ruins. If you love history, you should not miss the sunbleached remnants of the Temple of Apollo, which is actually much older than the Athens Acropolis.
Also worthwhile are the Temple of Ellanios Zeus, the ancient city of Paleahora, and the ruins of Kolona.
Agistri
Agistri is the smallest island in the Saronic archipelago with an area of just 13.4 km². Still, what Agistri lacks in size, it more than makes up for in its natural beauty, hiking trails and coastlines.
The pristine beaches on this little pine-clad island exude desert island vibes. Envisage soft, powdery white sands and crystal-clear aquamarine waters that are perfect for swimming and snorkelling.
Add Aponissos, Skliri, Chalkiada, Dragonera, Mareza, Skala and Megalochori beaches to your Agistri checklist. You can also consider renting a boat for the day so that you can sail out to some of the lesser-known beaches and coves that cannot be reached on foot.
Poros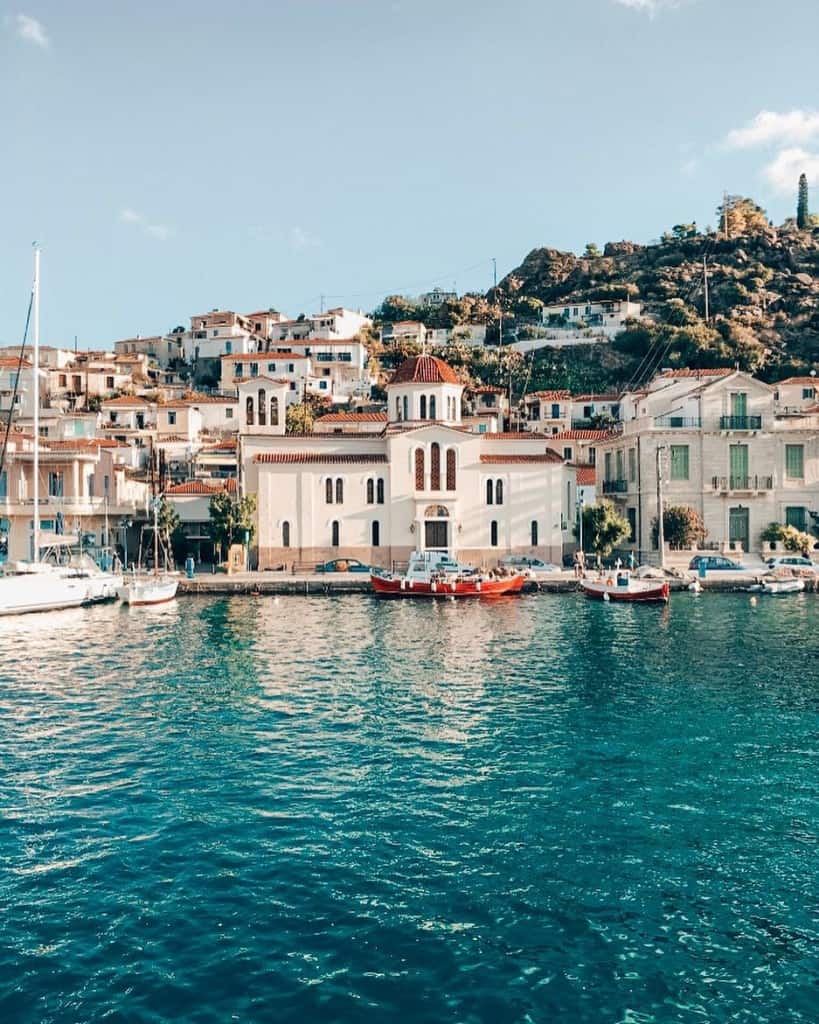 Poros is one of the nicest islands close to Athens to head to if you are in need of a little rest and relaxation. It is actually made up of two islands that have come together: Sferia and the larger Kalavria.
Poros sits directly across from Lakonia and the Peloponnese region of Greece – separated only by a narrow body of water. For a couple of euros, you can take a wooden boat from the port area and sail across to Galatas on the other side of the bay.
Poros Highlights
Organise a day trip to Methana and soak in the island's thermal spas


Rent a kayak and sail across to the uninhabited island of Daskalio (Teacher's island)


Swim off the coast of Monastiri beach


Visit the clock tower – the most iconic structure in Poros


Relax at Love Bay and Megalo Neorio
Island hopping tours of islands close to Athens
Saronic Gulf sailing itinerary. If you have a little more time to spare, you can hop from one island to another over the course of a week or so.
This is easy to do independently (check Ferryscanner to see the latest ferry schedules and prices, and try and book several days before your intended travel dates). If you prefer to do an island-hopping tour that takes a lot of the stress out of figuring out the logistics of how to get from A to B, there are plenty of reputable local companies that offer Saronic Gulf tours.
These tours usually commence from Piraeus port and take you to 3-4 islands in a day. You will typically have an hour or two to explore each island.
While it isn't enough to get to know anywhere in-depth, it is a nice choice if you are short on time but you want to stop by some Greek islands during your Athens itinerary. A selection of recommended tours is detailed below for your consideration.
Book online in advance to secure your place and avoid disappointment!
Best tours of islands close to Athens
Islands close to Athens that require an overnight stay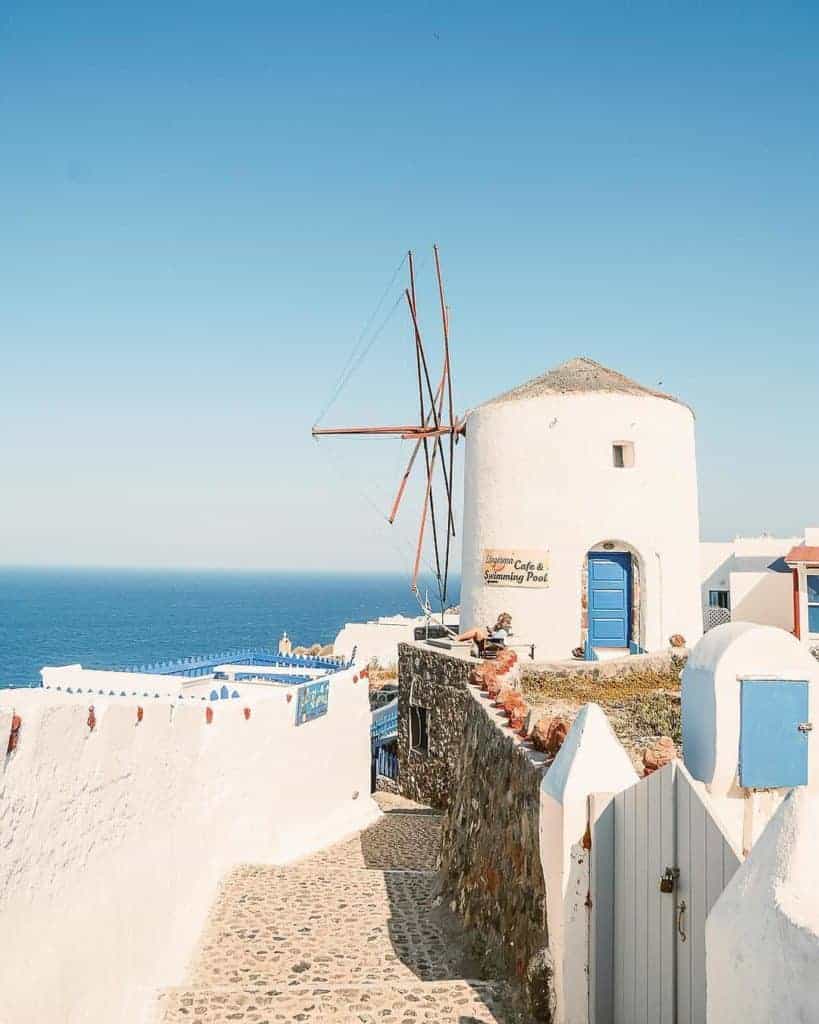 The islands below sit a little farther out. Technically you could visit some of them in a day, but it would be a little hurried and not all that pleasant.
Kea
The little island of Kea (Tzia in Greek) is the closest island in the Cyclades to Athens. Despite the fact that it is only a couple of hours away from the Greek mainland, it feels a million miles away from the chaos of modern life.
Few people have heard of Kia on an international scale, and the island remains as one of the last sleepy Greek island idylls. There are just a small handful of settlements on the island, with the capital of Ioulis (Ioulida) being the most lively, as well as arguably the best place to base yourself.
If you enjoy hiking and the great outdoors, Kea may be a great island getaway destination for you.
The island has the highest concentration of hiking trails out of all of the Greek islands. There are walking paths here of all kinds of durations and difficulties, to suit travellers of all ages and abilities.
One popular route is the trail to ancient Karthea, on the southeastern part of the island. From Ioulis, the hike takes about an hour and a half each way.
It leads you past remote woodland churches, farms and coves. When you finally reach Karthea, you are met with the abandoned, overgrown remnants of a town that thrived during the 6th Century BCE.
Several notable structures await here – including an old amphitheatre, a Temple of Apollo, and a Temple of Athena. If the Karthea hike is a little too challenging for you, you can attempt a shorter walk to Gialiskari beach or Vourkari.
Kythnos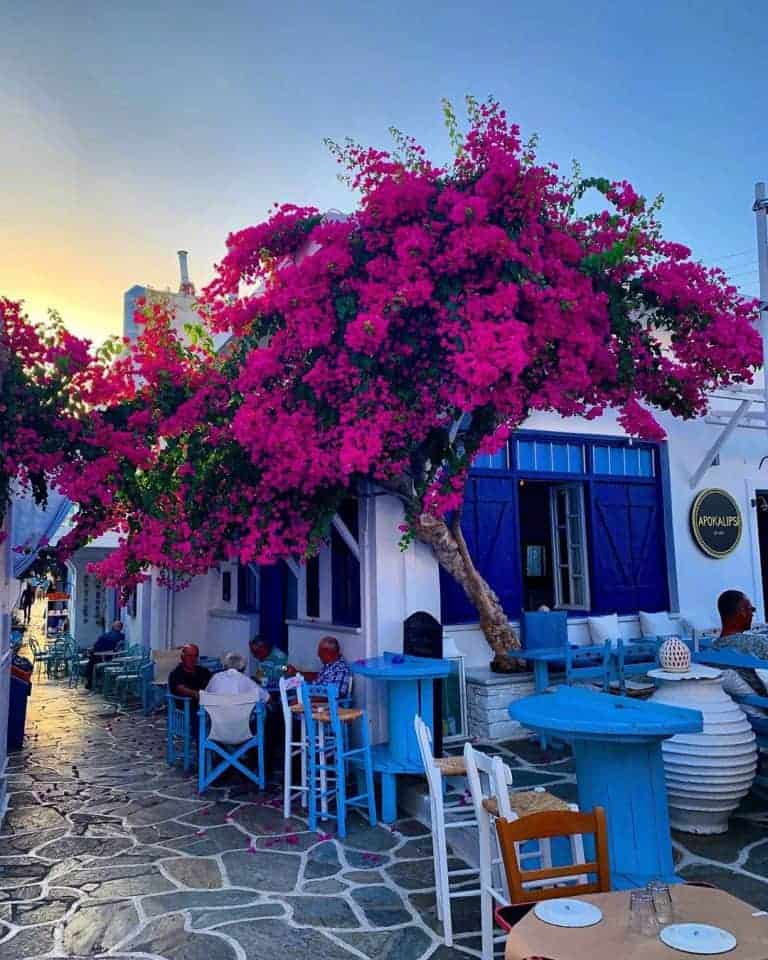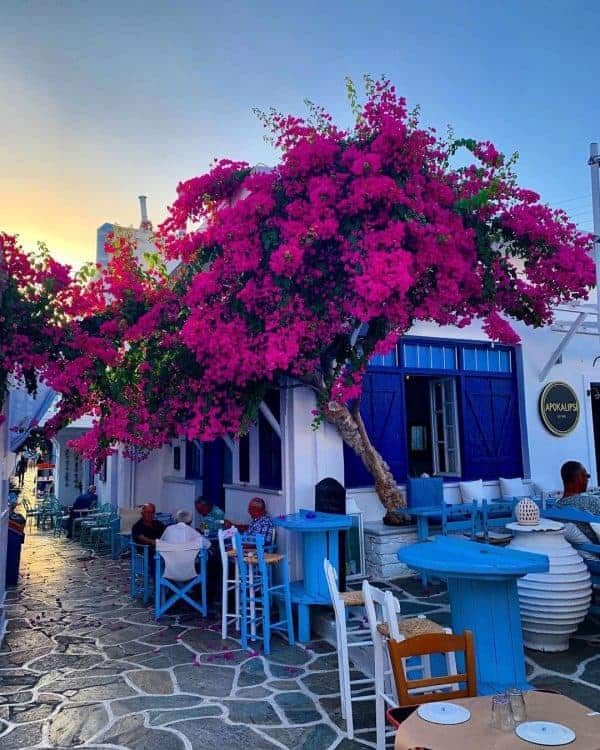 Kythnos is a beautiful off the beaten track island in the Cyclades. The island's name comes from the ancient Greek word "Keftho" which means hidden.
This is arguably a very fitting name since, well, very few international tourists have even heard of Kythnos! The largest settlement in Kythnos, like the island capitals of many Greek islands, is known as the Chora.
Kythnos' Chora is your quintessentially Greek Cycladic town. It is characterised by its whitewashed houses with blue domed roofs, windows and fixtures, and bright pink bougainvillaea flowers that climb up the sides of walls and garden fences.
With its narrow cobbled streets and passageways that twist and turn to reveal crowded, lively plateias (squares), Kythnos is a photographer's dream. Since this is one of the least visited islands in the Cyclades, you will see a fraction of the crowds here that you see in nearby Santorini or Mykonos.
The beaches here are relatively secluded and undisturbed even during the summer. Kolona beach is the most famous on the island and exists in the form of a narrow strip of land that connects Kythnos to the islet of Agios Loukas.
Apokrousi beach is the easiest to reach on foot from the Chora, while Gaidouromantra beach is the most quiet and remote.
Santorini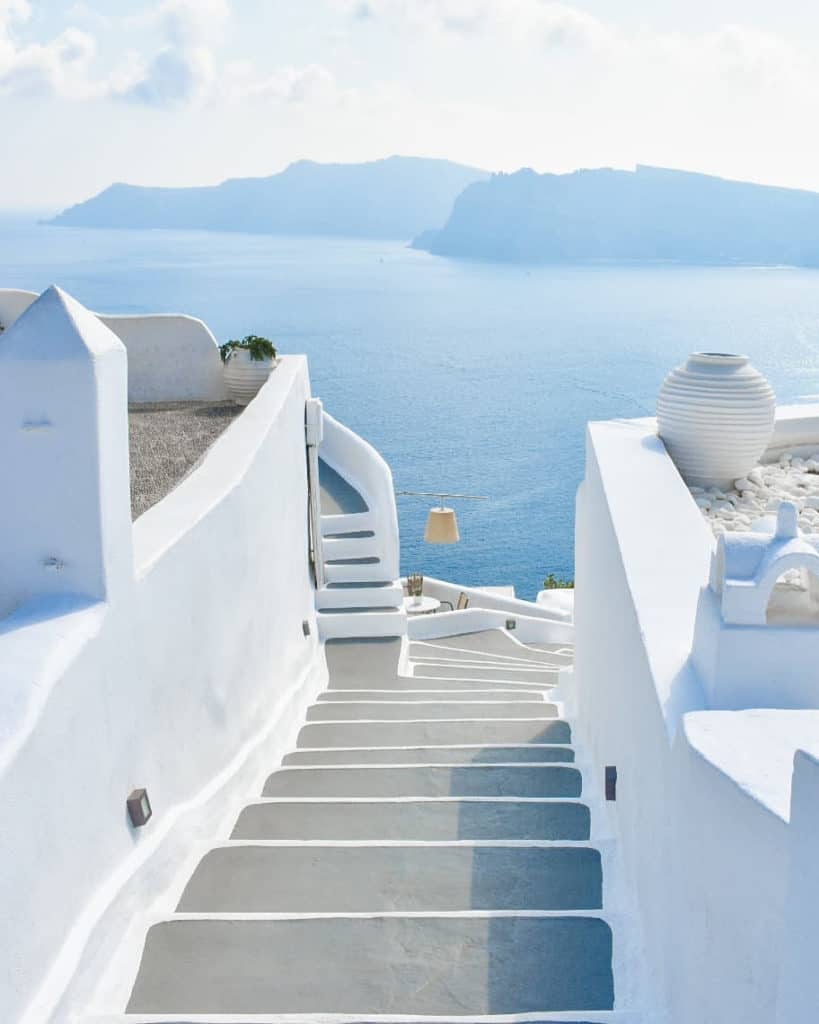 Santorini is one of the most popular islands close to Athens. For a lot of people, it is the entire reason that Greece was on their radar as a travel destination in the first place.
While Santorini has definitely fallen victim to over-tourism in recent years, you can easily avoid the crowds by travelling here during the shoulder season. You can travel from Athens to Santorini by flight in just 55 minutes, by high-speed boat in 4 hours, or by overnight ferry in 10 hours.
Fira and Oia are the most popular places to stay on the island and while they both have their charm, Oia has the slight edge. After all, it is here where you can see some of the most spectacular world-famous Santorini sunsets.
And not to mention, Oia is a little more upscale. You will find the more luxurious hotels and restaurants here, as well as more sophisticated boutique stores, while Fira is a little more casual.
A must when visiting Santorini for the first time is conquering the Fira to Oia hike. The walking trail takes you past volcanic landscapes that look almost otherworldly.
Along the route, you will pass by the beautiful villages of Fira, Imerovigli, Oia, and Firostefani. You can break up the hike by stopping for coffee, lunch, and snacks at each respective village along the way.
Sifnos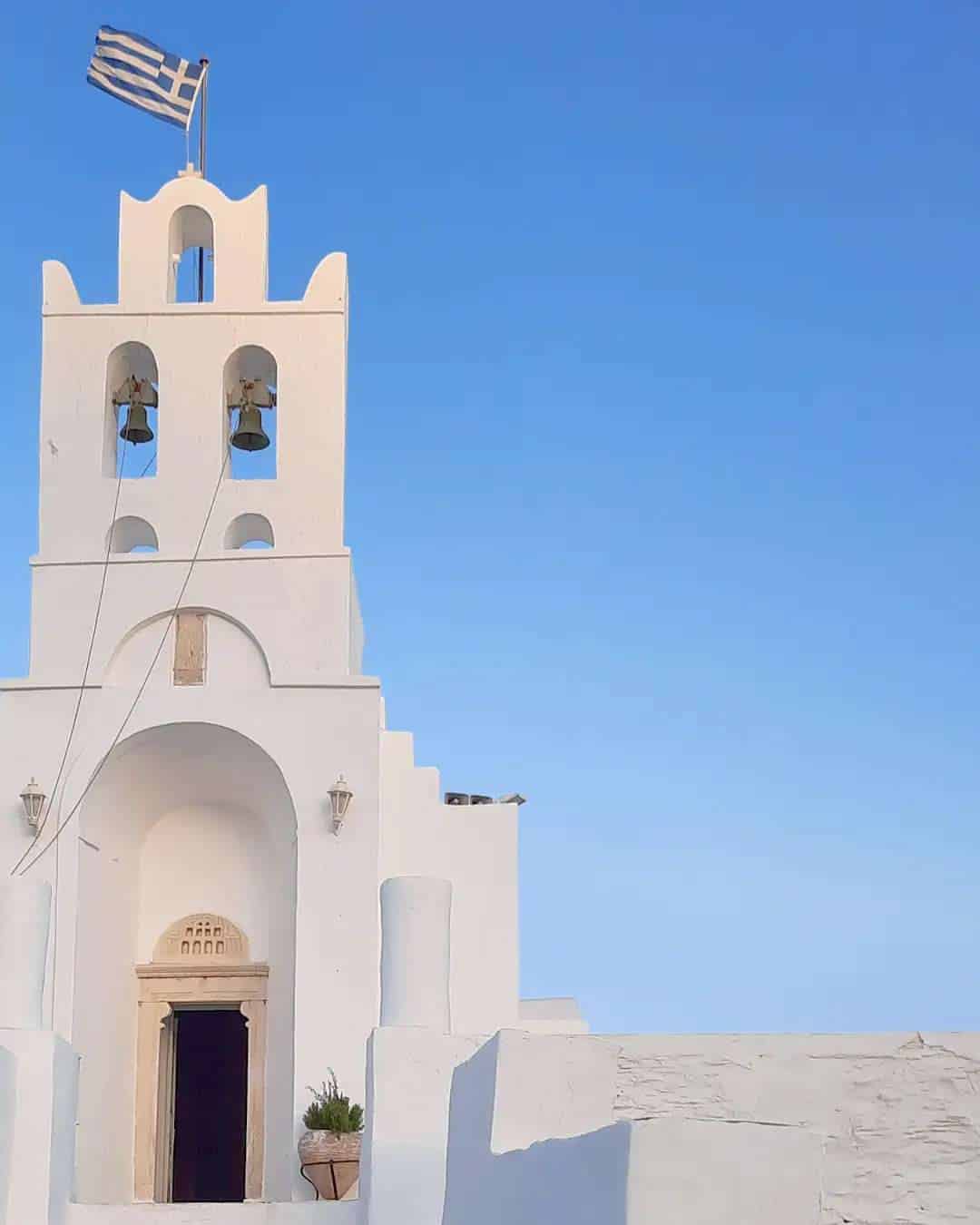 The ferry route from Athens to Sifnos takes between 2.5 and 5 hours depending on which specific service you choose. If you choose carefully, Sifnos is a perfect place to spend a day or two.
Sifnos is a sleepy, traditional island in the Cyclades that is famous for its whitewashed houses, pristine beaches, friendly locals, and quaint Orthodox chapels.
Not only that but Sifnos is rumoured to boast some of the best gastronomy in the region. Venture here to take cooking classes or sample Greek dishes that are quite unlike anything you will find elsewhere.
Sifnos Highlights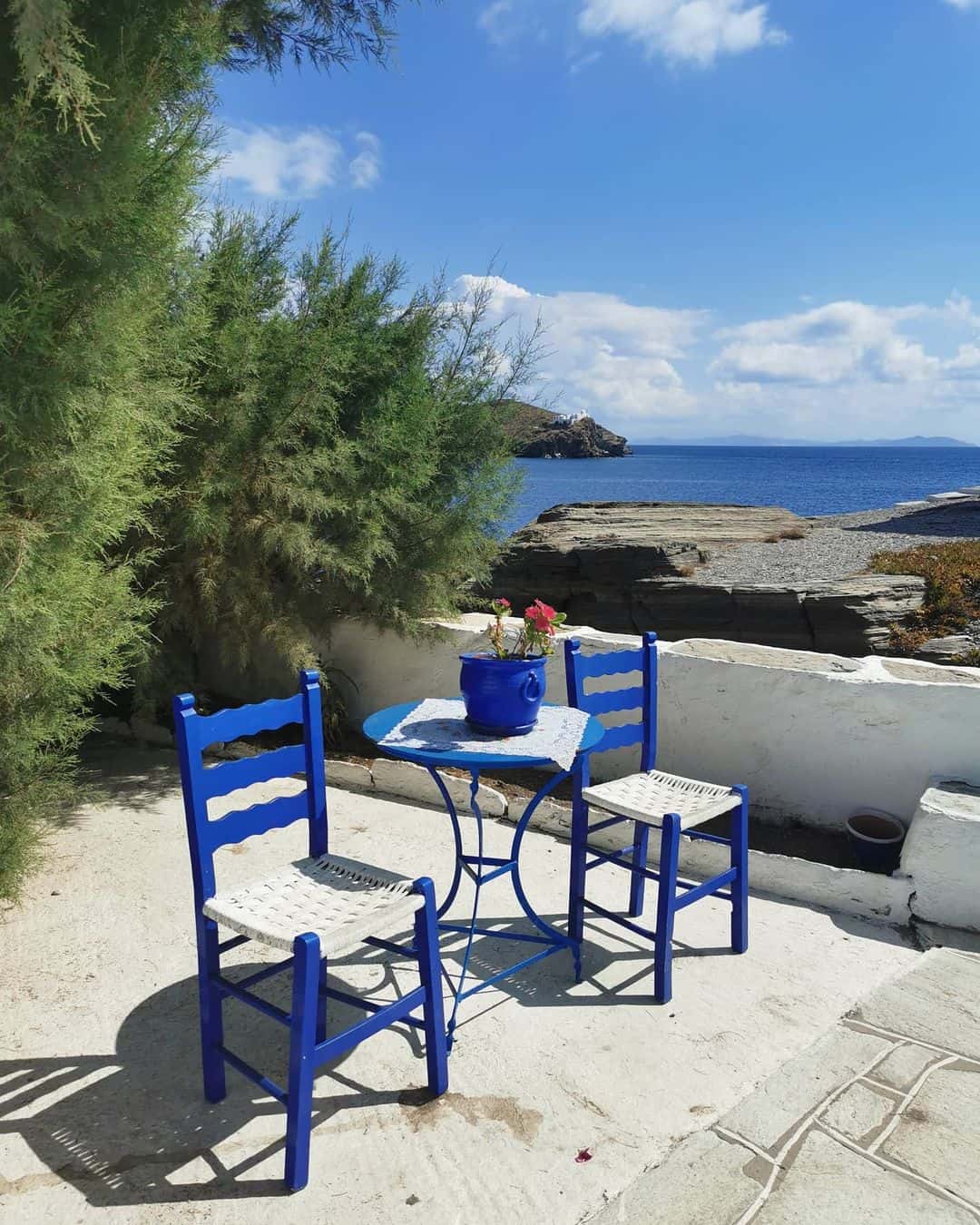 Visit Kastro village and enjoy the spectacular panoramas it boasts over the Aegean sea


Enjoy evening cocktails in the charming bars of Apollonia village


Hike to the 16th-century monastery of Panagia Chrissopigi


Enjoy a picnic on the shores of Vathi, Platis Gialos, and Kamares beaches


Learn about the island's history at the Acropolis of Agios Andreas
Naxos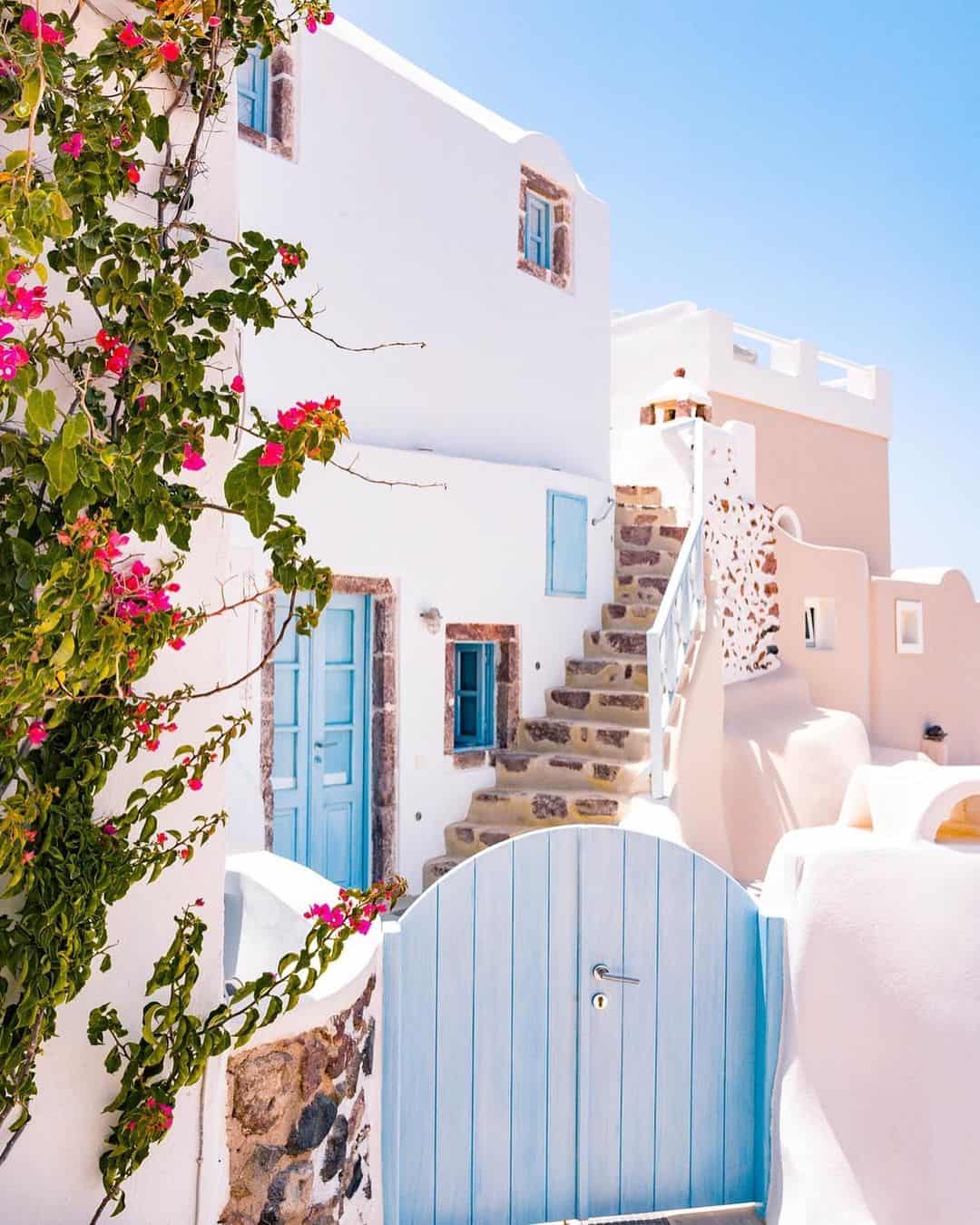 The beautiful island of Naxos is the largest island of the Cyclades. Unfortunately, Naxos is often overshadowed by the neighbouring islands of Santorini and Mykonos. However, it is just as deserving of your time. Naxos can be reached within 5 hours of sailing from Piraeus port, or 5 hours from Rafina.
Opportunities for both hiking and historical sightseeing are plentiful at Naxos. Here you also have the added bonus of the fact that there are no crowds and tourists!
Outdoor enthusiasts can try their hand at completing the hiking trails at Mount Zeas – the tallest mountain in the Cyclades. Many interesting ruins are scattered around the island, including an array of excellently-preserved temples that date back to the 6th century BC.
If you are interested in snorkelling and diving, you will find a paradise in Naxos. The waters that surround the island boast incredible vibrant coral reefs and cerulean waters that conceal fascinating historical remnants beneath the surface.
As an example, diving at Naxos reveals the wrecks of wartime seaplanes and torpedo bombers.
Naxos Highlights
Go kitesurfing on the beaches of Plaka, Laguna and Mikri Vigla


Hike to the peak of Mount Zeas


Watch an old movie beneath the stars at the Naxos open-air cinema


Take a tour to Delos and Amorgos islands from Naxos


Take a cooking workshop and learn to cook like a local
Mykonos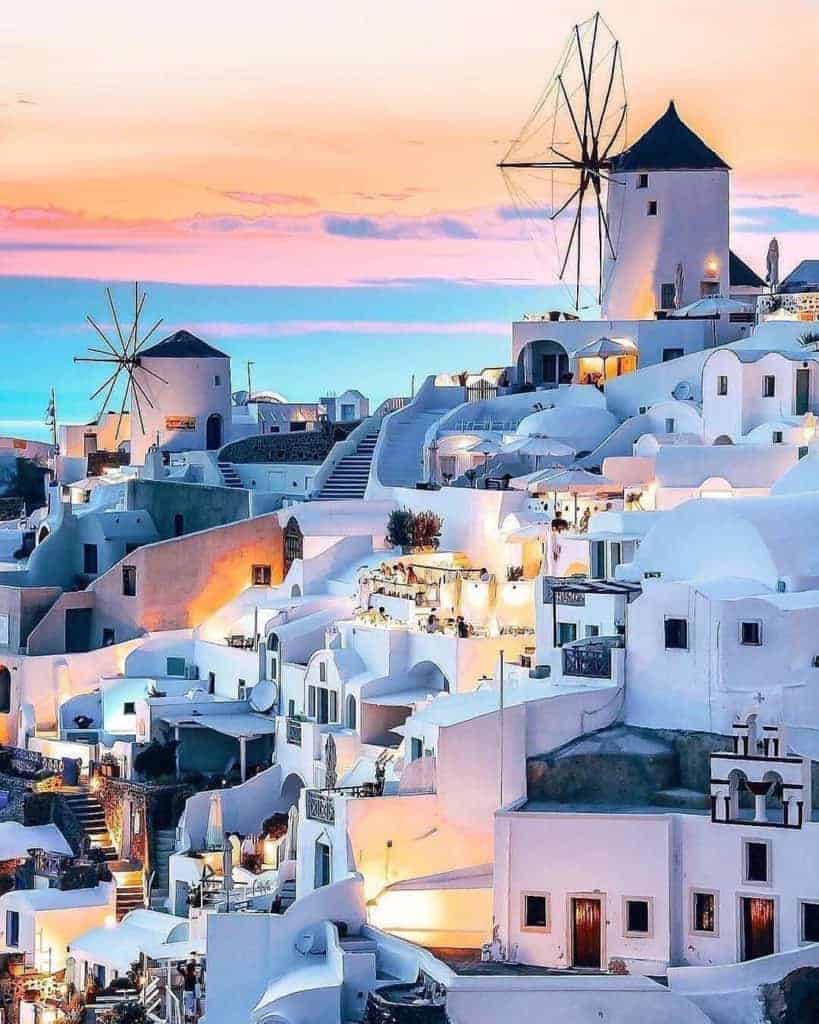 Mykonos, like Santorini, is one of the most popular Cycladic islands. The island is synonymous with glitz, glamour, and the idea of living the high life. Mykonos is also known for its raucous nightlife scene, and its countless upscale bars and clubs.
That said, you don't have to be a party animal to enjoy Mykonos. This picturesque little spot has a little something for everyone.
The windmills at Chora are perhaps the landmark of Mykonos. Perched atop a hill, they offer incredible views over Mykonos island and out to sea.
For dinner and evening cocktails in an elegant setting, head to Little Venice. This area is a promenade of stilted, colourful houses that seemingly float in the waters, just like in Venice.
It takes approximately four and a half hours to get from Athens to Mykonos. Alternatively, you can fly, and this journey takes just 35 minutes.
Mykonos Highlights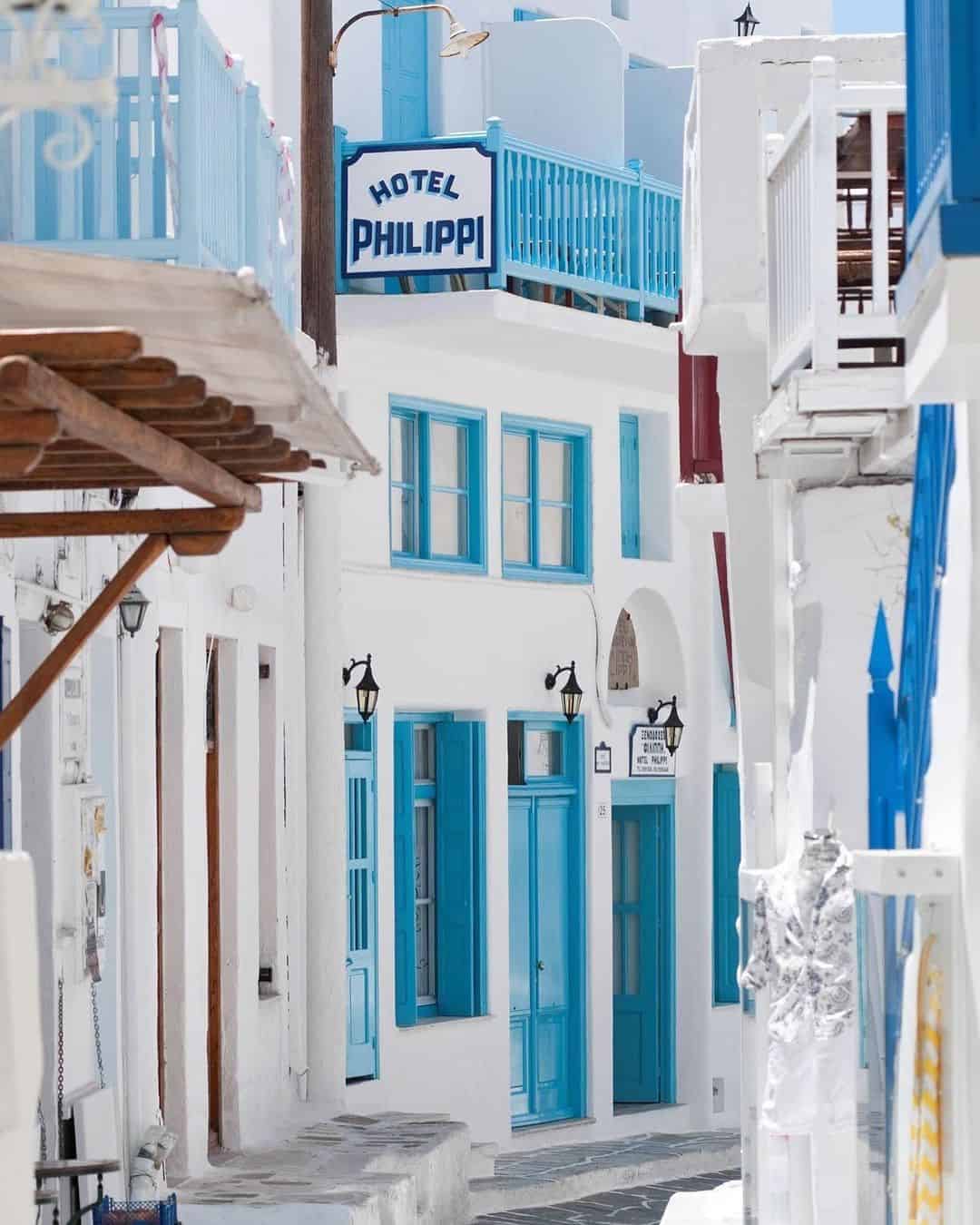 Sample the glamorous Mykonos nightlife and party until the early morning


Visit the Kato Myloi ( Lower Windmills) that overlook the sea


Stroll around Mykonos old town and the old port area


Search for the famous churches of Panagia Paraportiani and Agios Nikolaos in Chora


Stop by the Monastery of Panagia Tourliani in Ano Mera
Syros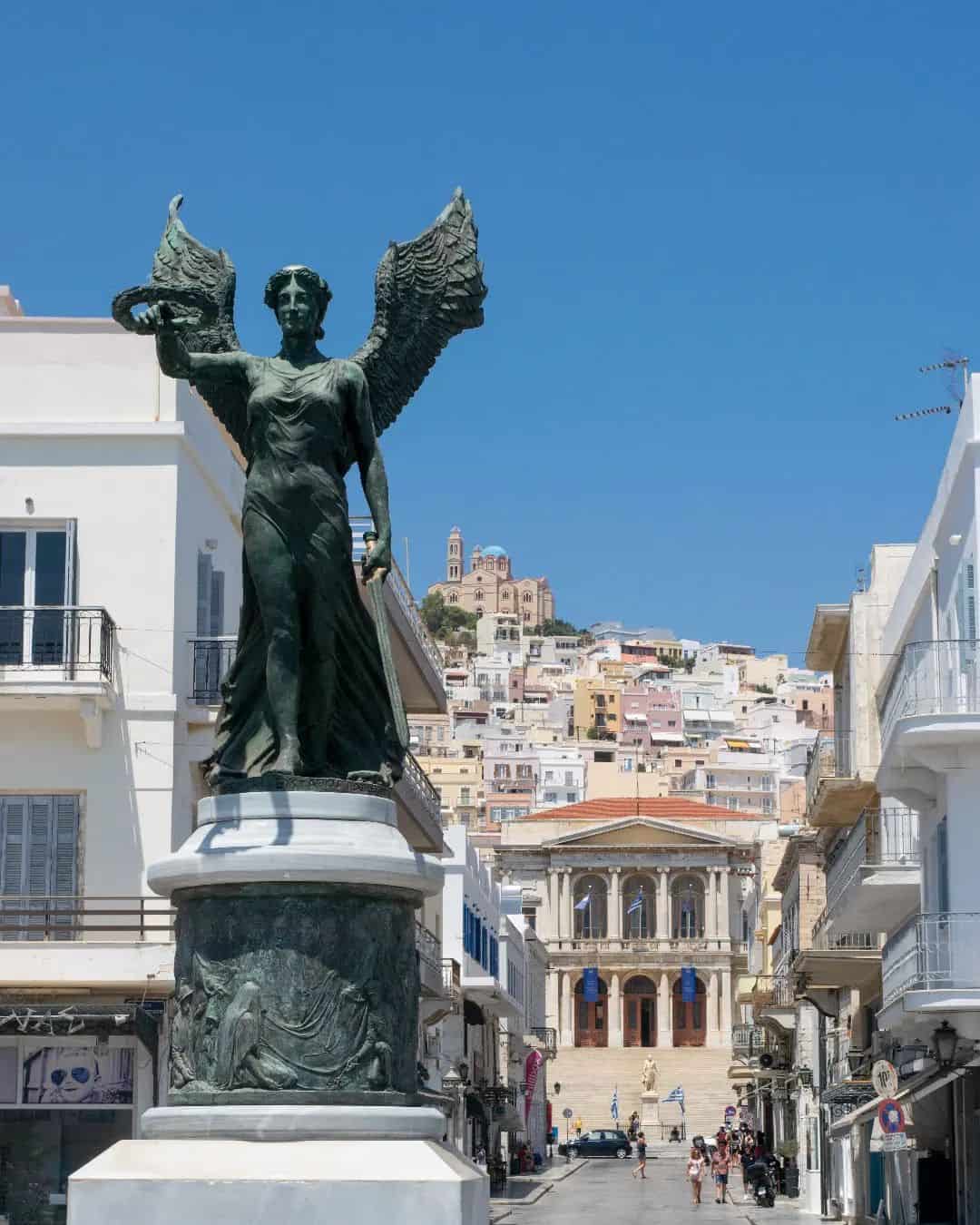 Syros is a breathtaking island in South Aegean. It somehow manages to be simultaneously glamorous and cosmopolitan, and historic and traditional.
Syros is known as the 'Lady of the Cyclades' and the 'Nymph of the Aegean Sea'.The island is small but it is actually home to one of the largest populations in the Cyclades.
Despite that, it exudes a small-town feel and an air of tranquillity. The island remains relatively off the beaten path among international tourists. It takes between 2 and 4 hours to reach Syros from Athens depending on which ferry service you choose.
Syros Highlights
Visit the gorgeous 13th-century Venetian settlement of Upper Syros


Admire the views from the hilltop Roman Catholic cathedral of Agios Giorgios


Check out the stunning neoclassical architecture in Ermoupoli


Rent a boat, swim and snorkel in the translucent waters of hidden coves


Relax on the shores of Armeos and Galissas beaches
Understanding Athens' Ports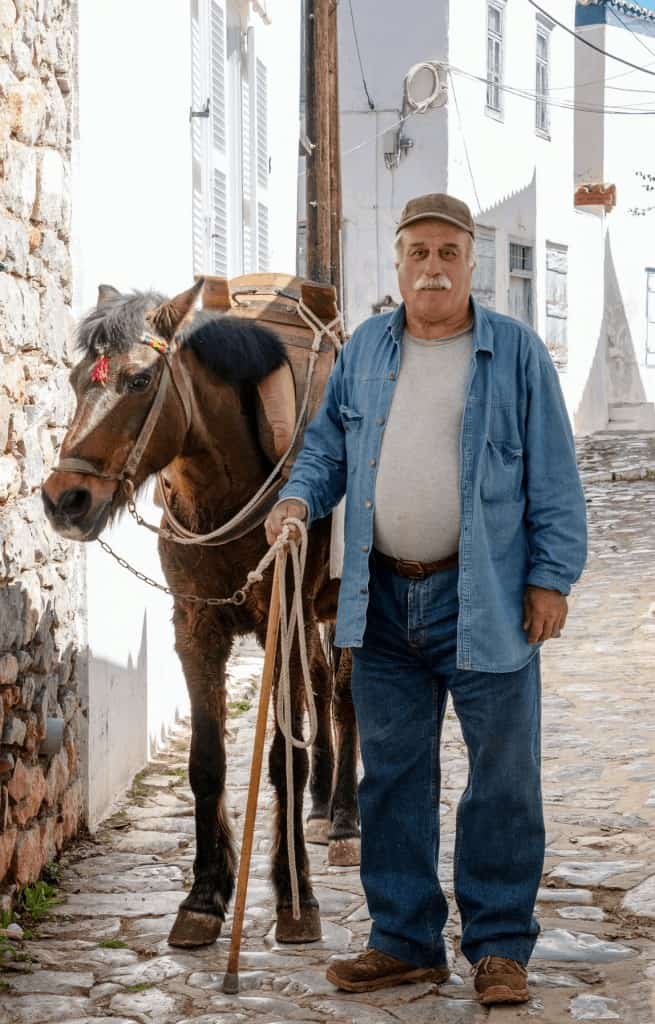 There are only a handful of Greek islands that have airports and unfortunately, most of the islands close to Athens do not. (That is, with the exception of Santorini and Mykonos.)
So, the easiest way to get to most of the islands near Athens is to do so via ferry or as part of an organised day tour. The Greek capital has three ports in total and they all serve the islands close to Athens.
Namely, these are Piraeus, Lavrio and Rafina. Most of the time, it makes sense to travel from Piraeus port, although you may occasionally find services from Lavrio to Kea and some of the smaller Cyclades islands.
Piraeus Port
Piraeus is the city's main port and the largest passenger port in all of Europe. It is just 90 minutes away from Athens airport and less than an hour away from central Athens and Syntagma Square.
To access most of the islands close to Athens, you will depart from the port at Piraeus. It is the most convenient port for departures to the Dodecanese, the Saronic, the North Aegean, Crete, and Kythira.
From Central Athens and the Airport, you can take the X96 bus which stops right outside the port.
Similarly, Athens metro line 1 (green line) connects Monastiraki with Piraeus. It is important to note that since this is Athens's main port, Piraeus can get extremely busy and crowded.
This is particularly true during the Greek summer months. You should try to purchase all of your ferry tickets online in advance if you can.
Try to arrive at the port at least an hour before your scheduled departure. There are places to store your luggage at the port if you do so wish.
Check with the port staff to determine which gate your ferry will depart from.
Rafina Port
Athens is also home to Rafina port. This is a little farther out of the city and slightly trickier to get to.
Rafina serves a number of commercial routes, particularly in the Cyclades. However, you will also find quaint Greek fishing boats and private yachts docked in the bay here.
Rafina is situated on the eastern side of the Attica region some 40km away from central Athens. It is advisable to avoid travelling from this port if you can.

The only exception is perhaps if you have a car and you will be driving to Rafina. Similarly, if you are headed straight from Athens airport to the islands, you may find it easier to go directly to Rafina than to trek through the city to get to Piraeus.
Many departures to Mykonos leave from here. Rafina port services routes to Amorgos, Andros, Evia, Ios, Koufounisia, Mykonos, Naxos, Paros, Santorini, Syros, and Tinos.
Additional routes may be added or amended each year, dependent on the season. Rafina is much smaller than Piraeus port.

However, you should still try and arrive at the port plenty of time before your ferry departs, especially if you need to pick up tickets at the port office. There are several great coffee shops and tavernas by the sea where you can stop for a quick drink/snack before you head off.
A KTEL bus runs from Central Athens to Rafina. It departs regularly from Pedion tou Areos and costs €3.
Lavrio Port
Lavrio is located 60km away from Athens and 30km away from Eleftherios Venizelos airport respectively. It is situated in the southern part of Attica close to Cape Sounion.
For convenience, if you see a ferry service departing from Lavrio, it is worth checking to see if it departs from Piraeus or Rafina first. However, due to Lavrios's location, some islands in the North Aegean and the Cyclades can be reached from here in the shortest amount of time.
For instance, it takes just one hour to get to Kea, and only 2.5 hours to reach Kythnos from Lavrio. Public transport in Greece is excellent and it is relatively easy (if time-consuming) to get to Lavrio by bus.
KTEL Attikis operate a bus from Pedion tou Areos to Lavrio that departs every 2 hours. The journey takes approximately an hour and 40 minutes and a ticket costs €6.
FAQs about the best islands close to Athens to visit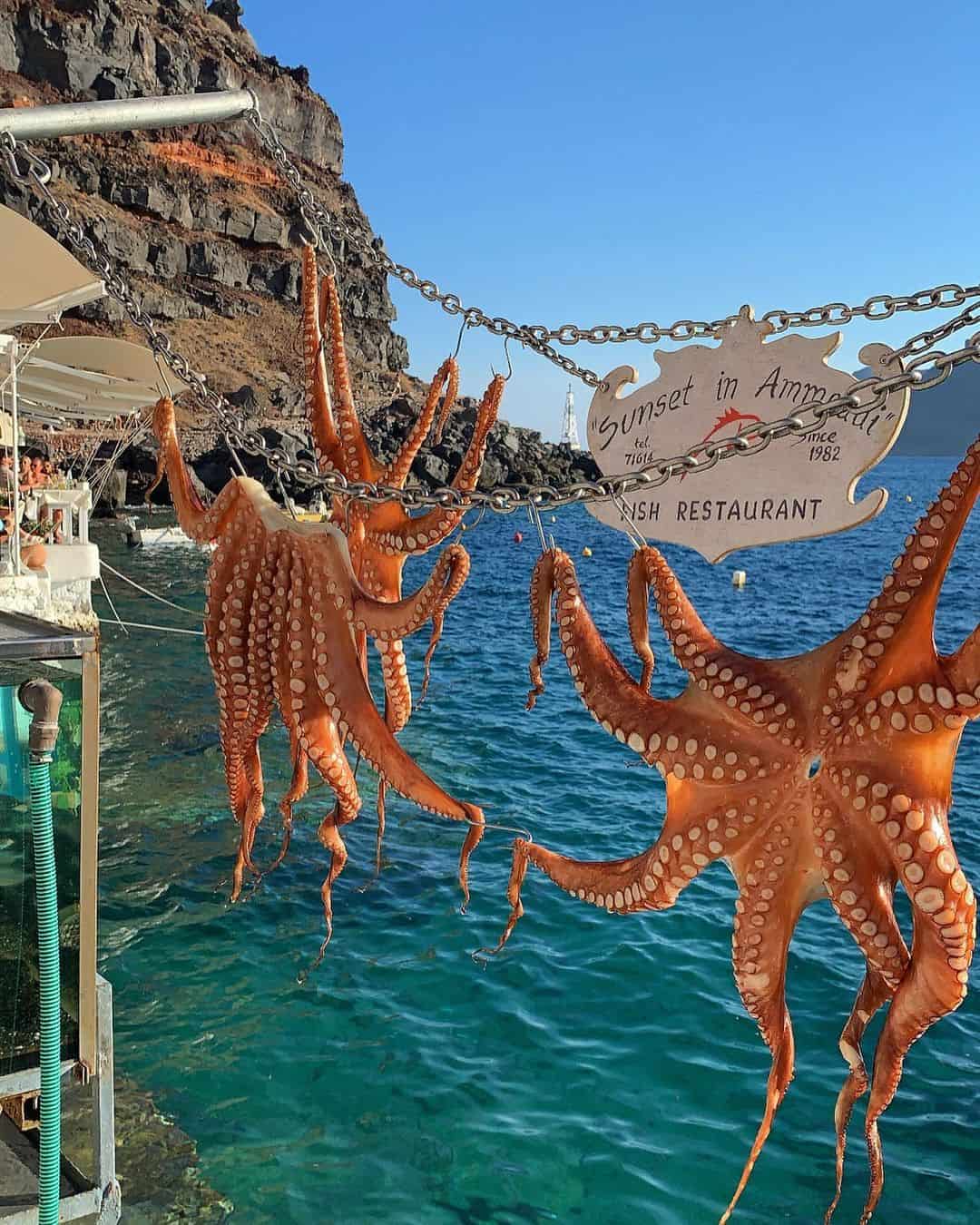 Are you still not sure which islands close to Athens to include in your itinerary? Do you still have any more questions or concerns?
Hopefully, you will find the answers you are looking for below. Otherwise, you are more than welcome to reach out!
What is the best and closest island to Athens?
Aegina is the closest island to Athens. However, it isn't necessarily the most appealing if you have a limited amount of time and you can only choose one of the islands close to Athens to visit.
Hydra, Agistri, Poros and Spetses are also very easy to get to. Of all of these, your best option would be Hydra, if you are seeking out culture, old-fashioned villages, coastal walking trails and nature.
If you are looking for luxury and glamour, or simply secluded beaches with no one on them, then the best and closest island to Athens for you would be Spetses.
What is the easiest island to get to from Athens?
All of the islands in the Saronic Gulf are relatively easy to get to from Athens. You can reach them in between 40-150 minutes, depending on the specific island.
What islands can you see from Athens?
You can see the Saronic islands from the hills and coastlines of Athens on a clear day. You may see them when you look out across the water from Athenian Riviera beach towns such as Glyfada, Voula and Vouliagmeni.
If you climb up to Mount Lycabettus, Filopappou Hill, or any of the other seven hills of Athens on a clear day, you will be able to see the islands glistening on the horizon from up there too.
Which Greek island is closest to Athens?
Aegina is the closest island to Athens. It is situated 53km from the Greek capital and is accessible via a 40-minute ferry ride from Piraeus port.
Final thoughts on visiting islands close to Athens
Do you have any further questions about these islands close to Athens? Alternatively, do you need help planning a Greece travel itinerary in general?
I've been living in Athens for the last four and a half years. I'm happy to answer any questions you may have.
Feel free to reach out and I'll get back to you ASAP. Safe travels!
Geia sou! Melissa xo
---