Living in Athens is quite an experience. Many people dream of packing their bags and moving to the Mediterranean but the fantasy is likely different from the reality.
I have lived in Athens for four years at this point. There have been highs and lows to this time, just as would be the case with living anywhere.
Living in Athens
Living in Athens doesn't necessarily appeal to as many people as the concept of relocating to a Greek island. Athens doesn't possess the same beauty as, say, the Cyclades.
Living in Athens means contending with the ongoing ramifications of the Greek crisis, dealing with pollution, corruption, and congestion. The Greek way of life on the whole is typically more laid back than that in the west. But Athens certainly feels more "chaotic" than the islands.
Relocating to Athens
I didn't love Athens when I first arrived. I found it ugly and chaotic.
Honestly, the city took a really long time to grow on me. I still don't love Syntagma and the centre of Athens.
However, I had moved to the cute and quirky neighbourhood of Pangrati. Arguably, this is one of the most artistic and charming of Athens' districts.
Why is Athens so funky-looking?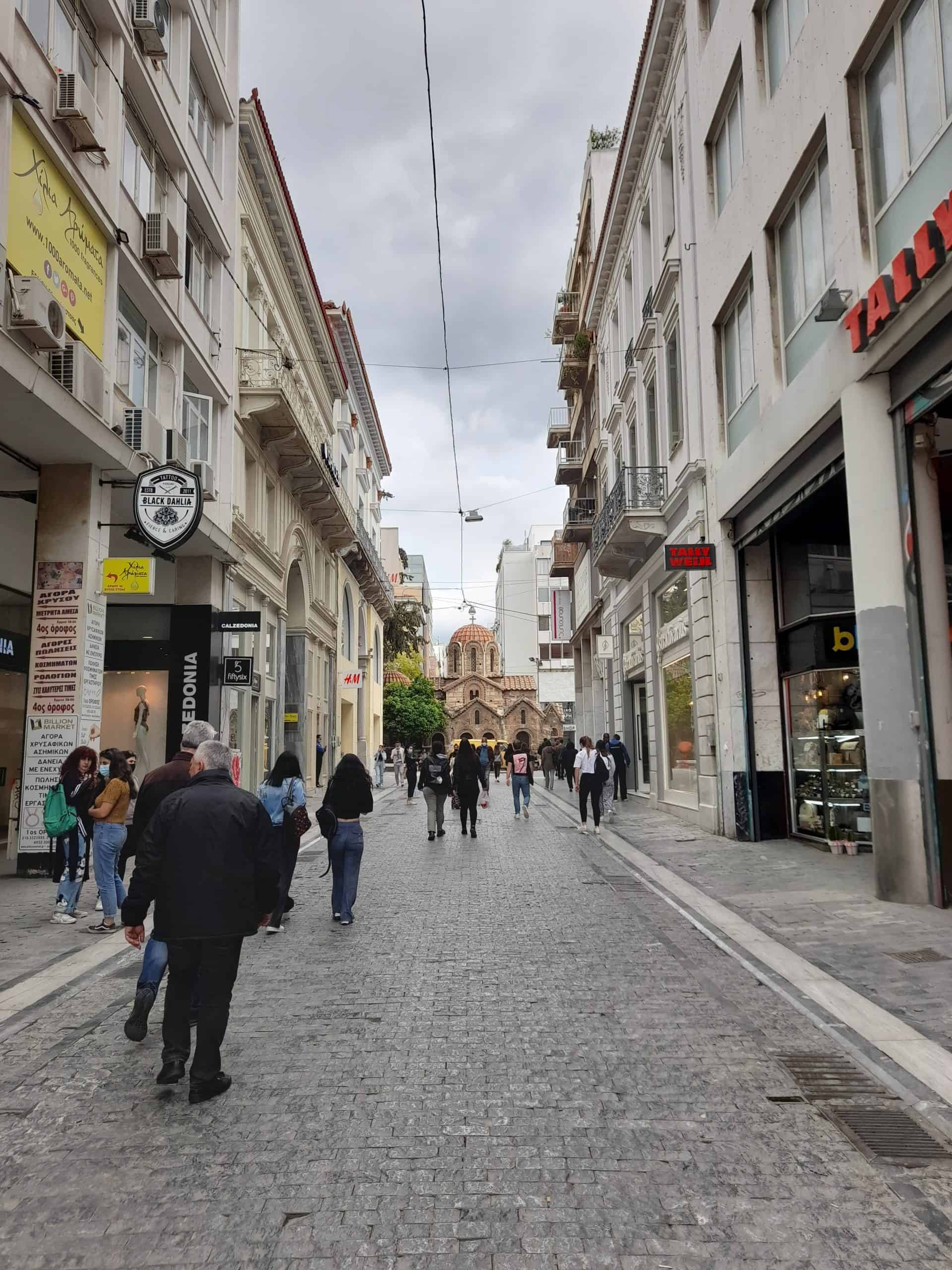 Athens is not a beautiful city. Far from it.
Family and friends that came to visit me while living in Athens were often shocked by how run down some parts of the city are. When you consider Greece's prominent role in history, you may expect to see a European capital filled with grand, ornate buildings.
This is not the case at all. But things haven't always been this way.
In the early part of the 20th century, Athens was a different city entirely. Gorgeous mansions ran along leafy promenades and opened out into charming piazzas.
Sadly, Greece had experienced many financial and housing problems long before the renowned economic crisis that started in 2009. The return of Greek refugees from Turkey, the Axis occupation, and the Greek civil war left Athens with an overcrowding issue.
A solution was identified to solve this housing crisis: Antiparochi. In the 1950s, many of Athens' elegant neoclassical mansions were knocked down to make space for apartment buildings.
If it looks like higgledypiggledy Athens was built in a hurry with no real city planning, that's because it was. Many of the buildings here do look depressing and rundown.
This is not helped by the fact that there are very few green spaces. Many of the sidewalks are in really bad condition, falling apart, and filled with pot holes.
In some ways, this adds to the charm of Athens' gritty character. Sometimes the most questionable-looking unsuspecting streets open out into lovely piazzas lined with tavernas and teeming with life. But when you are met with these views day after day, it can feel quite claustropobic.
My Charming Athenian Neighbourhood
I have lived in Pangrati, Athens for the last four years. Pangrati reminds me a bit of New York's Greenwich Village before the hipsters gentrified it.
This district is filled with eclectic coffee bars, old book stores, and thrift shops selling vintage clothing and antiques.
Pangrati still has some of the "chaos" of Athens. It possesses the higgledy-piggledy building layout, the potholes in the roads and pavements, and the streets laden with ugly graffiti.
However, the magic thing about Pangrati is all of the cute "hole in the wall" hangout spots. There are so many charming bars, restaurants, and piazzas that are tucked away down unsuspecting sidestreets.
That's one awesome thing about Athens that most short-term visitors miss. It isn't the Acropolis and the tourist sites that make it special; it's the distinctly different neighbourhoods, each with their own unique personalities.
The Athenian lifestyle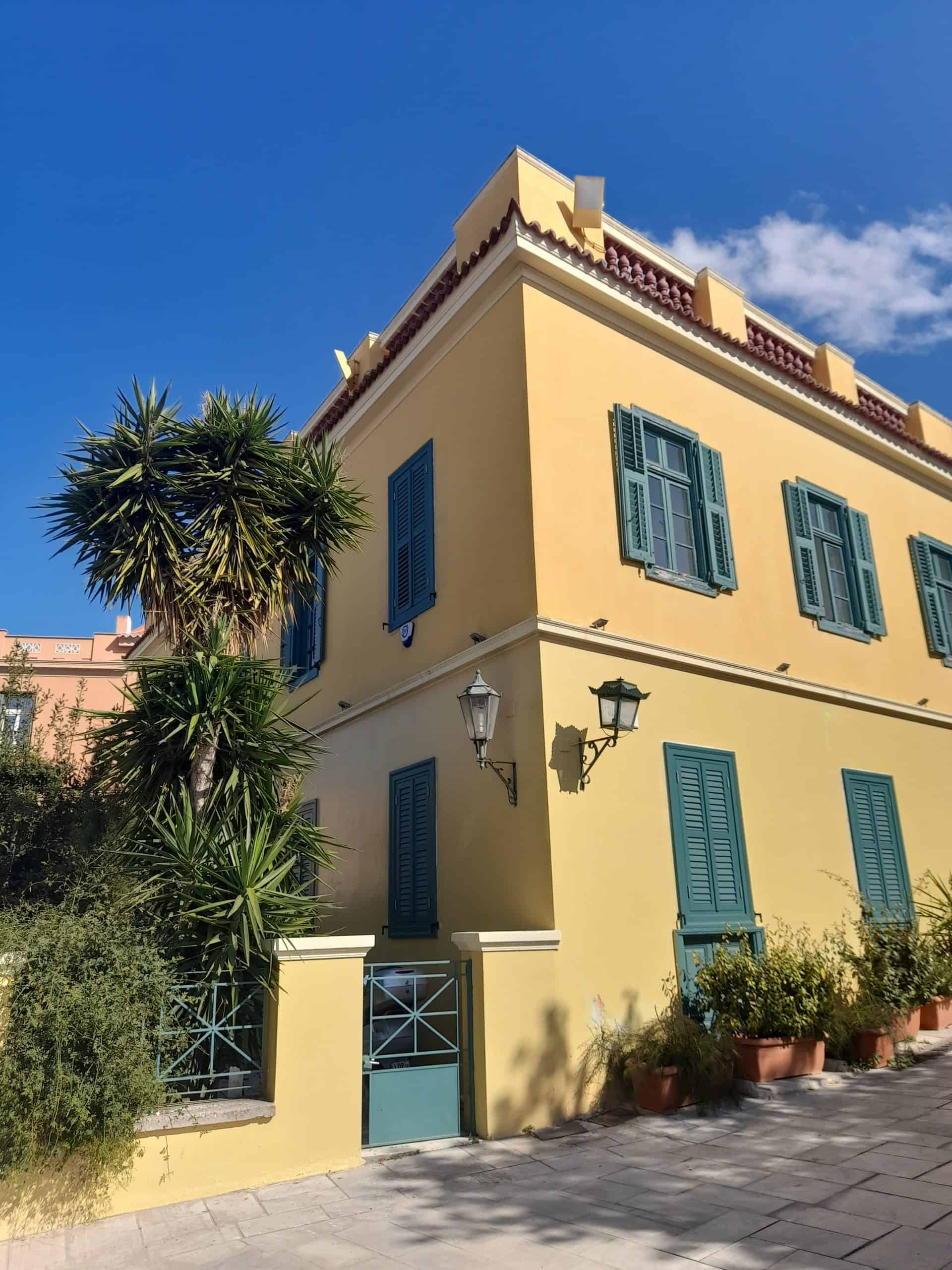 If there is one thing that you can credit to the Athenians, it's that they know how to live. Here you will find that there is more emphasis on happiness, family time, and quality of life, than there is on material things.
This is a refreshing change from the mindset in many western countries. You can walk around Athens on any night of the week, often as late as 2-3am, and often find that coffee shops, tavernas, and bars are still overflowing with people.
Athenians, and Greeks generally, make the most out of their free time. They don't simpy "live for the weekend" like a lot of western cultures.
That being said, Greeks do work incredibly hard. Most people work long hours and tend to work six days of the week.
People envy the Mediterranean lifestyle and there is often a perception that people in Southern Europe are lazy or don't work often. This is far from the truth. They simply know how to make the most out of the free time that they do have.
The rising cost of living in Athens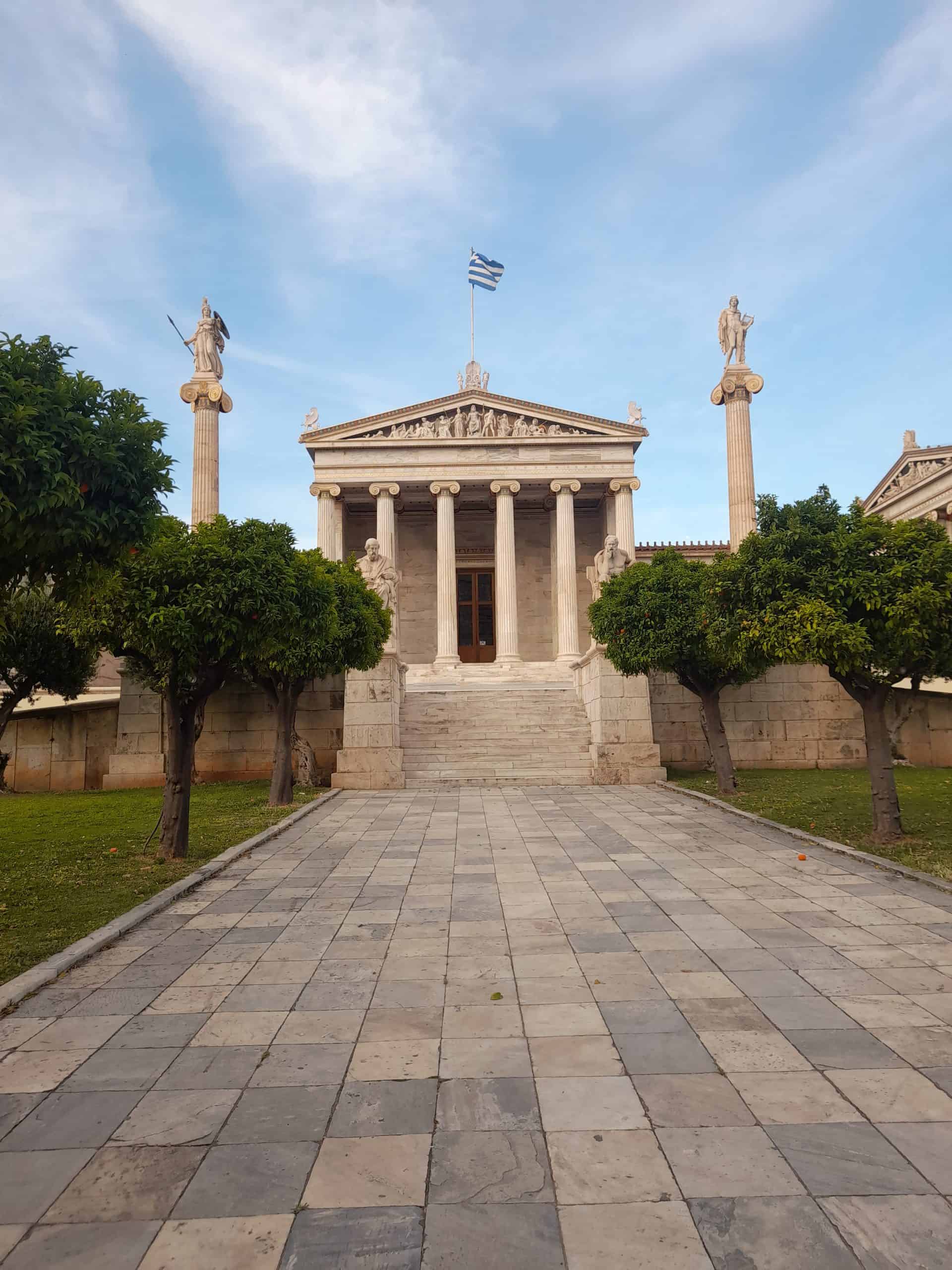 The cost of living in Athens continues to soar with each passing year. This, in part, is due to problems caused by Airbnb.
Several years back, it was estimated that the living costs in Athens were around 30% lower than in other European cities. While it may be true that Athens is still notably cheaper than say, Rome, or London, costs are on the rise.
When Airbnb first arrived in Athens, it offered a glimmer of hope to those affected by the crisis. Many Athenians rented out their properties and spare rooms and saw it as a way to make up for income lost.
However, Airbnb is not regulated. The presence of short-term rental platforms like Airbnb has pushed the cost of living up and up and up. Now, Greeks cannot afford to live in their own Athens neighbourhoods.
In some districts, the cost of a studio apartment has soared from around €250 a month to over €500 in just a couple of years. This is not a marginal increase, particularly not in a country where the average monthly salary is between €500-€600 a month.
It is unfair for Greeks who are unable to find property, and it is unfair for foreigners who are perpetually overcharged and scammed. As an ex-pat, it is frustrating to always be charged a different price to the locals.
Again, this is not marginal. Foreigners are often quoted as much as 2-3 times as much as the going rate.
With Airbnb greed, and some assuming that the foreigners will pay whatever because they do not know the correct prices, it is unlikely that this issue will go anywhere any time soon. Dealing with corruption and landlords is a major headache of living in Athens.
I must have moved apartment 23,002 times while living in Athens (only a slight hyperbole!) I rented a lovely place behind Athens cemetery for a while but the owner kept increasing the rent so much that in the end, I was essentially paying UK prices!
Personal Life in Athens
Athens is different from other European capitals. The economy is still recovering and there really aren't any international companies here. As a result of all of that, there is a very limited ex-pat community.
Making friends in Athens
When I arrived in Athens in 2017, it was tough to meet people as there wasn't much of an established Digital Nomad scene. Things have changed in the last few years.
Factors such as the Mediterranean lifestyle, proximity to islands, and lower cost of rent have attracted more remote workers. If you are considering living in Athens, you can find meetups and events through platforms such as Internations, Couchsurfing, and Meetup.
There are also many active Facebook groups for expats. You can simply post a comment here and for sure you will be able to find someone that wants to meet for coffee, organise a book club, etc.
The only issue is that Athens can be transient. A lot of people move here temporarily for the experience.
They live here for 6 months, a year or so, work in temporary jobs such as au pairs, call centre workers, or English teachers. After a while they leave, making it hard to find a stable friendship base.
Everything is transient
While living in Athens, I met my good friend Mike at a Couchsurfing meeting in 2017. He was more outgoing and social than me and he frequently hosted events.
In no time, there was a big group of us from all different parts of the world. We were friends from Colombia, Israel, Spain, UK, Italy, Finland, Estonia, Russia, Ukraine, and Greece.
At weekends we would have dinner parties where everyone made or bought something from their country. We would go to Latin clubs and try salsa dancing.
Sometimes we'd spend all night talking and laughing at sketchy tavernas where typos on the menu showcased dishes like "delicious bloaters" and "arrogant served in oil".
Sadly, one by one, everyone in our group left. I have seen a lot of people come and go over the last four years.
Exploring more of Greece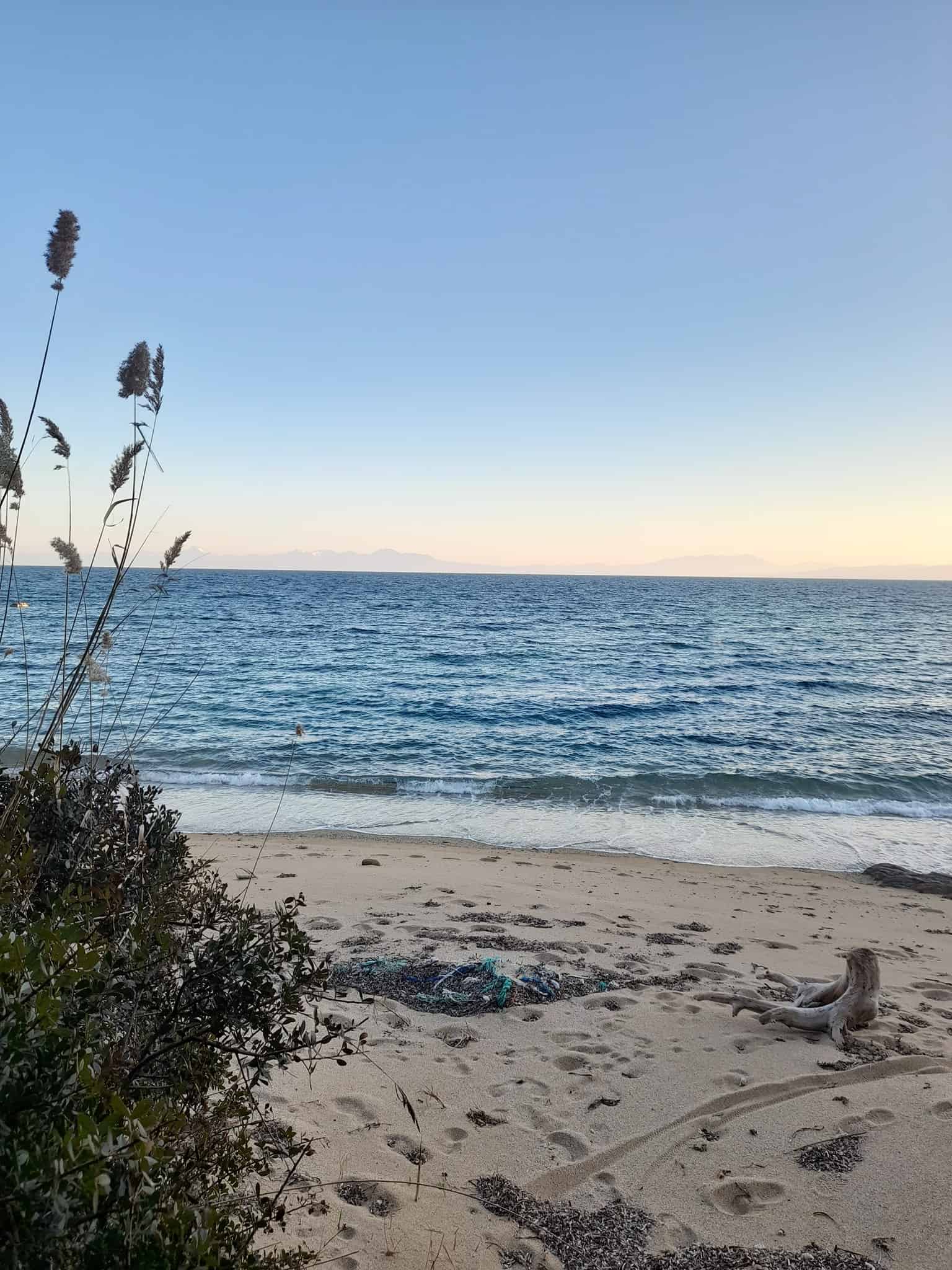 Living in Athens puts you in a great position for exploring more of Greece. Primarily, there are many great places that you can visit on a day trip from Athens.
For instance, the magnificent ancient city of Delphi, the beaches of Vouliagmeni, and the Temple of Poseidon at Sounion can all be visited in just one day during your weekends. There are also many islands close to Athens that make a perfect weekend break – most notably the Saronic islands and some of the Cyclades.
Athens is situated in the southern part of Greece, and the country is larger than you may first realise. However, public transport links in Greece are excellent, and getting around the country generally does not break the bank.
Even if you want to travel from Athens to places such as the Sporades or the Ionian which are further away, it is very easy to do so. Living in Athens means that you have a plethora of domestic travel options right on your doorstep.
Athens versus Thessaloniki
I have also based myself in Thessaloniki for several months at a time. This gave me the opportunity to take a lot of day trips from Thessaloniki – including charming villages in Halkidiki, like Nikiti.
As someone who prefers mountains and nature to beaches and islands, I felt an immediate affection for Northern Greece. This is the "Central Macedonia" region of Greece and I find the people to be much friendlier here – perhaps the nicest in Greece!
I organised a lot of meetup events while in Thessaloniki over the summer and met some wonderful Greek locals. They have quickly become very close friends.
People in Athens just don't seem as friendly as in Thessaloniki. I guess it's that "big city" thing.
Athenian drivers will speed through a red light, almost knocking you over, then turn their car around to pull over and tell you you're a malaka! I think I preferred Thessaloniki more because it's near the sea, too.
If you are torn between living in Athens or Thessaloniki, I'd advise you to dive into the unknown and give Thessaloniki a try! It may be lesser-known on an international scale but it has plenty to offer.
Final Thoughts
2021 will see a lot of new adventures. I will spend a lot of time outside of Athens and in other parts of Greece.
For instance, I will explore some of the lesser-known islands around the Cyclades and the Sporades (e.g. Alonissos). Perhaps I'll post another update on my big fat Greek life in another year or two.
Until then, geia sou! Melissa xo
---