Opening a bank account in Greece is one of the most important first steps that you need to make if you're planning on relocating to the country. Fortunately, the process for doing so is relatively straightforward.
Greece may have a bad reputation when it comes to bureaucracy. But with a little patience and know-how, opening a Greek bank account couldn't be easier.
This article on opening a bank account in Greece has been written by a long-term British expat in Greece (me!) I have first-hand experience in opening a Greek bank account, navigating language barriers, and dealing with the associated paperwork.
So, having been through this process myself, I feel well-poised to help you do the same. In this post, we'll look at the best banks to consider when opening a bank account in Greece, what paperwork you need, and the process of opening an account.
Opening a Bank Account in Greece in 2023: Your Local Guide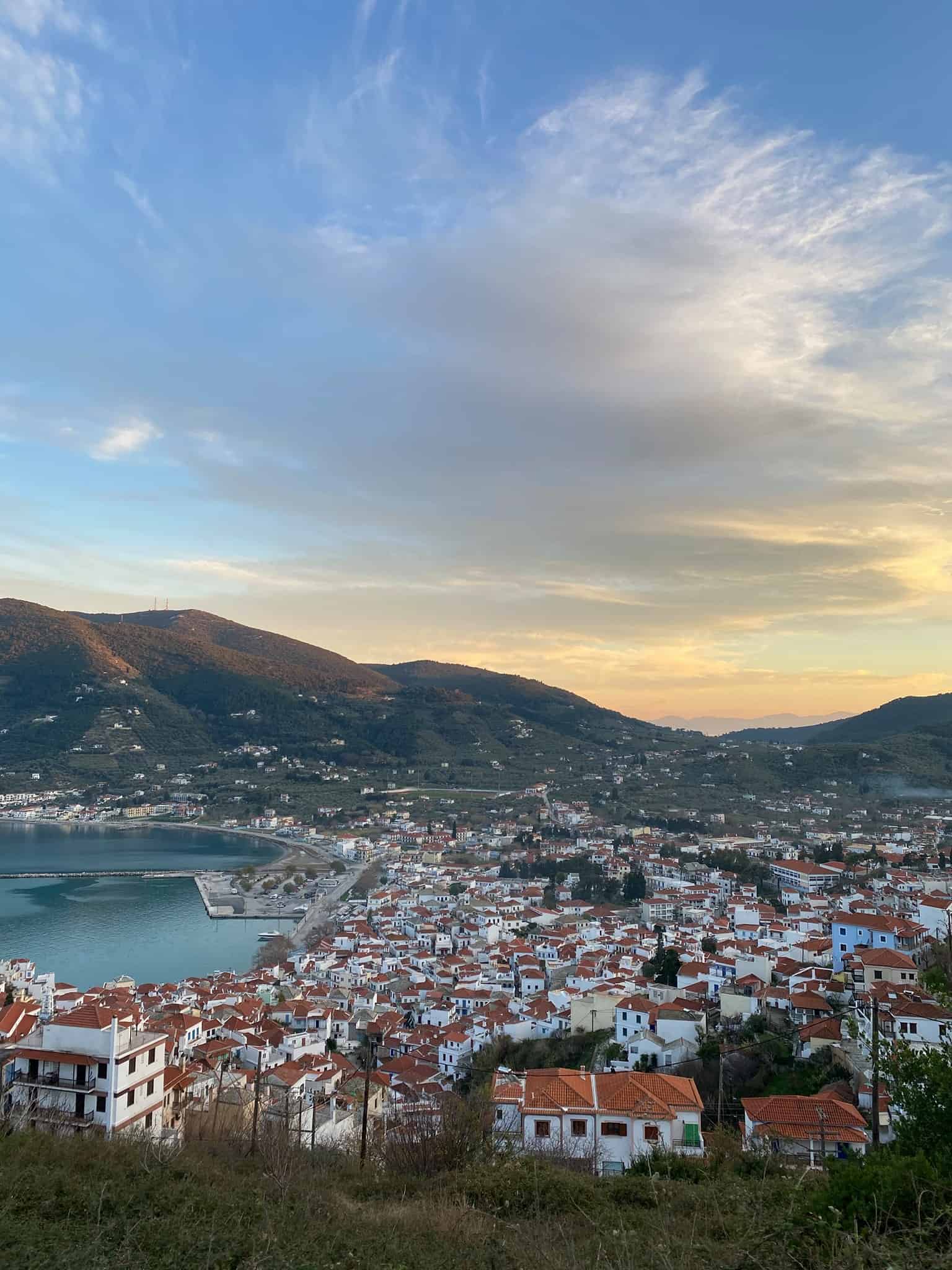 It is important to note that while opening a bank account in Greece isn't essential for everyone that moves to the country, it is useful to have at least a small amount of funds in a local account. You will only be obligated to have a Greek bank account if you are purchasing a property here or you are employed by a Greek company.
Otherwise, you can get by just fine with an international account. Still, some banks and ATMs charge fees for using international cards.
And if you decide to relocate to Greece, you will probably find that you need to pay certain bills like the internet, your phone bill, any subscriptions, etc, by card. So, it is useful to have a local bank account "just in case".
You need to go to the bank in person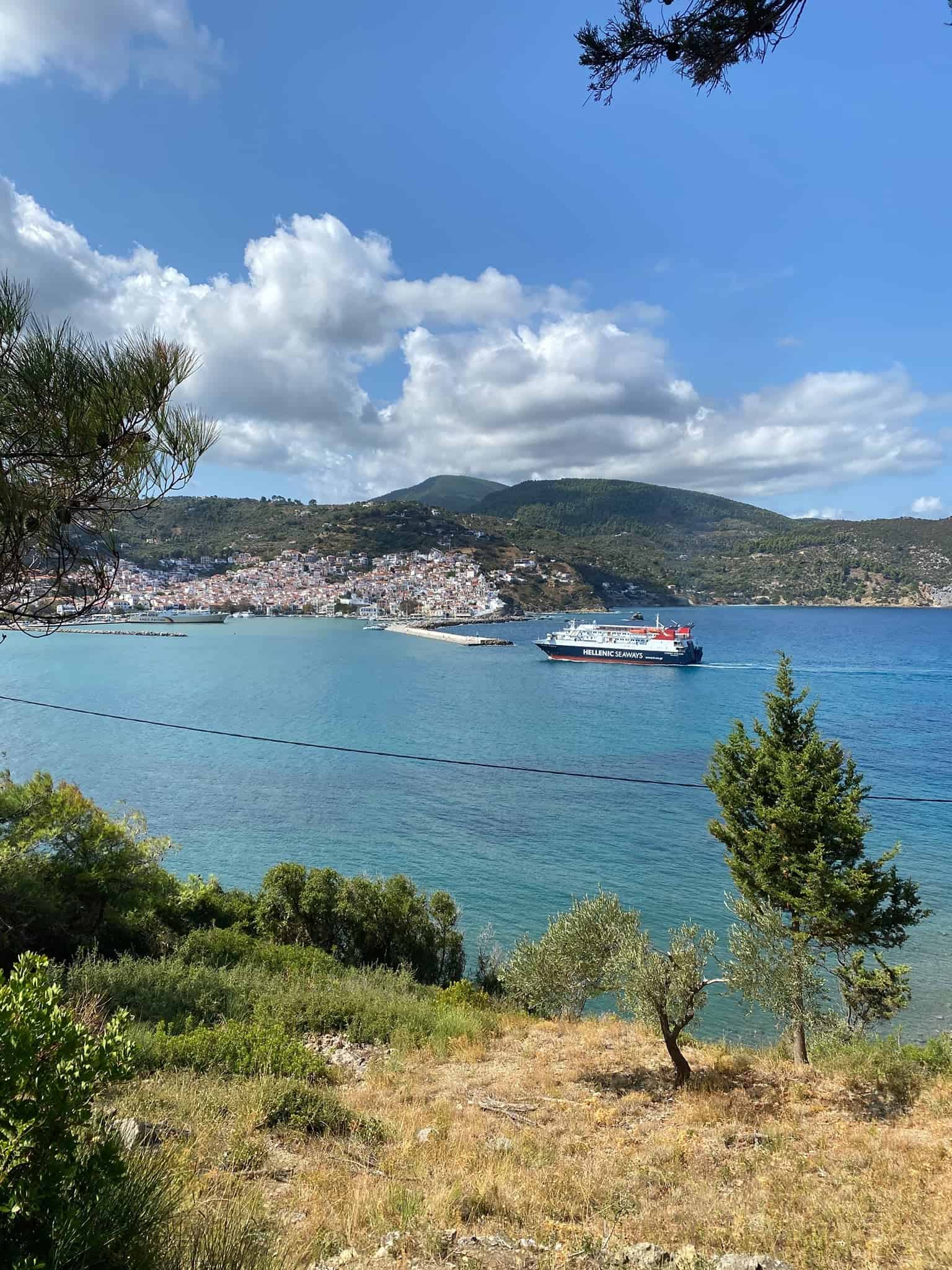 You must be physically present within Greece to open a Greek bank account. Additionally, you also need to physically go down to the bank branch with the necessary paperwork in order to open your account.
It is not possible to simply fill in some personal details online and apply for a Greek bank account via the Internet just yet. Since the pandemic, some local banks have started making this possible for Greek citizens.
However, you do need a Greek ID card number in order to be able to do that so this isn't a suitable option for foreigners moving to Greece.
Most Greek bank employees speak a good level of English so you don't need to worry too much if your Greek language skills leave a lot to be desired. However, do keep in mind that you will be required to sign documentation in Greek.
The teller will give you the jist of the document but you may feel more comfortable taking a local friend/neighbour along to your appointment with you so that you don't feel too lost in translation.
Best Banks to Open a Bank Account in Greece in 2023
You have several banks to choose from when opening a bank account in Greece. There are domestic Greek banks that only operate here and then there are international banks like HSBC that operate in Greece in addition to various other European and global countries.
During the economic crisis, banks in Greece were subject to high levels of scrutiny and control.
At the height of the financial crisis, opening a bank account was tricky, and getting your hands on a credit card was virtually unheard of. Things are improving though, and now the process is straightforward.
There is really no such thing as a bad choice. All Greek banks are safe and all are required to comply with various Greek and EU financial standards legislature.
The Bank of Greece (BoG) supervises Greek banks along with the European Central Bank (ECB) in accordance with EU regulations.
Customers are protected under the Bank of Greece governor's act 2501/2002 on the information banks are required to give their customers, 2577/2006 on consumer protection on visibility and marketing, and 2650/2012 and 2810/2019 which ensure consumer protection on credit.
Best Greek banks to consider opening an account with
The main Greek banks are listed below. They have hundreds of branches and ATMs across Greece and some have a presence in wider Europe.
You will also find regional banks that operate in certain areas of the country. While a lot of Greeks may prefer specific banks for their service, a lot of the smaller banks don't operate nationwide.
In other words, if you spend a lot of time travelling around Greece and you have an account with a bank that only has branches in Crete and Athens, you may struggle to find an ATM or find that you incur additional charges for using other ATMs. It's usually best to stick with the main four listed above where you can.
Other smaller-scale banks that exist in Greece are as per the below.
Pancreta Bank (Pankritia / Παγκρήτια)


Attica Bank


Citibank Greece


Optima Bank


Aegean Baltic Bank


Viva Wallet
International banks that operate in Greece
International banks such as HSBC Greece, Pro Credit Bank, and Bank of America Europe also operate in Greece. It is worth noting, however, that if you open an account with an international bank such as HSBC, the bank may be subject to different fees than an HSBC account opened elsewhere.
For instance, if you have an HSBC Greece account and you use it at a HSBC branch in Mexico, you may still be charged fees as if you are using a completely different foreign account. Why?
Because they have different supervisory authorities and regulatory environments. It's just worth keeping in that in mind if you travel a lot and you think that having a more international account like HSBC may be beneficial – not necessarily.
A note on borderless banking in Greece
If you feel that you don't want to open a Greek bank account, one nice alternative could be opening a borderless bank account. borderless bank accounts such as those offered by Wise (formerly Transferwise), Revolut and Charles Schwab allow you to transfer and withdraw money anywhere in the world without incurring conversion and foreign transaction fees.
If you use a foreign credit or debit card when making purchases at stores and restaurants in Greece, the small amount you are charged each time can quickly accumulate. This can easily be mitigated with a borderless bank account.
These accounts are very easy to manage on your phone and the great thing is that you can hold balances in various different currencies – perfect for if you are a frequent traveller! You could have a US dollar balance, a British pound balance, a Euro balance, and however many other balances that you need.
Opening a payroll account in Greece
If you are relocating to Greece or buying a house, you can just open any standard checking account that you like. If you are working for a Greek employer, you will need to open a payroll account. (λογαριασμός μισθοδοσίας/logariasmos misthodosias).
Sometimes, your employer may specify the exact bank and branch that they want you to use. In some ways, that can make things easier as it takes a lot of the stress out of trying to decide the best place to open an account!
Choosing the best bank account
As is the case in many countries, interest rates and foreign currency exchange rates in Greece are set by the National Bank of Greece. So, in that regard, there are no wild differences in terms of the actual rates you receive from one bank to another.
Still, different banks offer different accounts and products. There are basic debit cards and then there are cards where you can pay an additional monthly fee for car/home/travel insurance and other added extras.
It is worth reviewing and comparing the accounts between a couple of different banks first so that you can choose the best one for you personally. Always read the small print and look out for any additional fees.
Some Greek banks will charge you if you withdraw from ATMs that are not owned by that specific bank. Others may charge you a monthly admin fee for certain accounts.
Which documents are needed to open a bank account in Greece?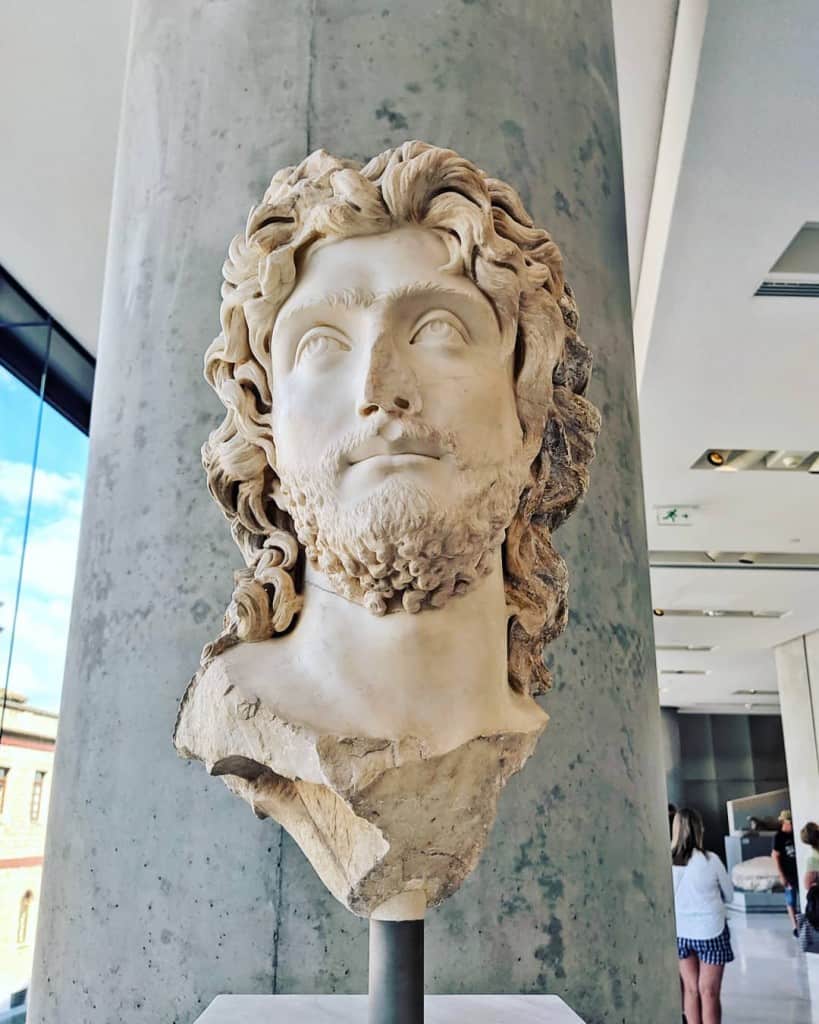 The documents that you need when opening a bank account in Greece are detailed below. This is standard across all banks and is specified by the Hellenic Bank Association (HBA).
Documents are accepted in English or in Greece and you should present the originals. The bank teller will make photocopies which you will sign.
If the documents are in another language, you will need to have them officially translated and apostilled before you can apply for an account.
Document requirements for opening a Greek bank account:
Your passport


AFM number (Greek tax number)


Proof of address (recent utility bill)


Funds to open your account


Proof of salary (This can be a payslip, a letter/contract from your employer, or recent tax returns if you're self-employed)


Reference from previous bank or copies of previous bank statements (check with your chosen bank to see if this is required and what they need to see)


Marriage certificate (if opening a joint account)


Birth certificate with proof of father's name


Signature samples


Minimum deposit amount
Proof of identity
In most countries and circumstances, your passport is sufficient proof of your identity. However, in Greece, you also need to provide your father's name.
This is required when opening any type of current account or savings account and when completing any kind of legal document. It can seem like an obscure thing to see on a form when you first arrive in Greece.
Since your father's name does not appear on most European/British/American passports, you need to take an additional form of ID with this on, like your birth certificate.
AFM Tax number
You will need an AFM/ΑΦΜ local tax number (Arithmos Forologikou Mitroou / Αριθμός Φορολογικού Μητρώου) for opening a Greek bank account and working in Greece. This is a 9-digit number that is essentially the Greek answer to a social security number.
You can apply for this from your local tax office but you may find it easier to take a local friend or your lawyer with you so that you can navigate the language barriers. You can search for the nearest tax office to you here.
Once you have found the office closest to you, make a phone call and an appointment. At your appointment, you will need to present your proof of identity (passport) and proof of your father's name (birth certificate) as well as any applicable visa/residency application documents.
It usually doesn't take long for this to be approved. Your AFM is usually given to you right after your appointment.

Obtaining this should be one of the first things you do when you arrive in Greece before you make an appointment to open a bank account.
Proof of address
A utility bill is usually the best proof of address you can provide when opening a bank account in Greece. If you don't have this, you can also present a letter from your landlord or a family member you are living with, if applicable.
In the case that the rental contract is not in your name but is in the name of the person you live with (partner, housemate, etc), you will also need to present a utility bill or contract in their name.
Paperwork for joint accounts
If you are opening a joint account with your partner or someone else in Greece, you will need to show your marriage certificate. Each individual person also needs to present his/her own paperwork too. (E.g. their individual proof of ID, tax number, etc).
Transferring money between your country and Greece
If you are relocating to Greece, chances are that you may keep an account open in your home country. You may need to wire transfer funds internationally between your accounts at some point and so there are a few things worth noting.
Money transfers to and from Greek accounts usually comes with high additional fees. This can be an administrative fee that is upwards of 5% administrative fee plus a terrible exchange rate.
Sometimes banks do not provide visibility on these fees and the exchange rates are usually pretty bad. If you need to transfer funds, consider using a service such as Transferwise or Revolut to do so.
That way you can cut down on fees.
FAQs on Opening a Bank Account in Greece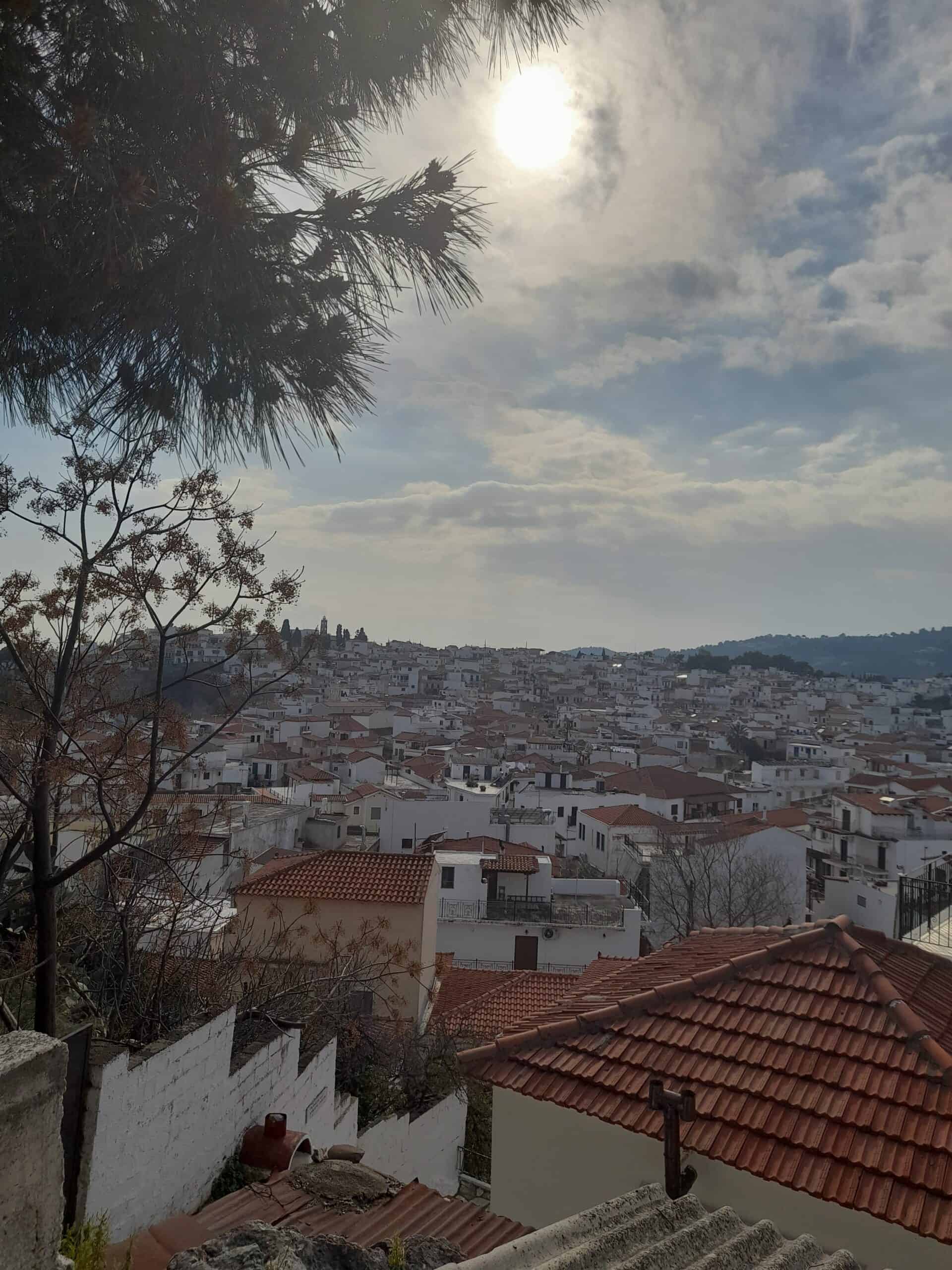 Do you have any further questions or concerns about opening a bank account in Greece? The answers to some frequently asked questions on the topic are detailed below for your information.
Hopefully, you will find the details that you're looking for there. If not, please do not hesitate to reach out to me!
Can I do all of my banking in English?
Most Greek banks offer online banking, a mobile app and 24/7 telephone banking. Both services are available in English.
Virtually all ATMs in Greece have an English language option too.
Do I need a Greek bank account to apply for a residence permit in Greece?
If you are applying for residency in Greece – be it via the EU residency route, the Golden Visa, or the new Greek Digital Nomad visa, you will likely need to demonstrate proof of funds. Most Greek police stations are happy for you to demonstrate this in your home country's bank account.
It is not typically essential to have the funds inside a Greek bank account specifically. If you want to open a Greek bank account and you are a bit stressed about the process, if you have an immigration lawyer helping you through your relocation, they can also help you with opening an account.
Can foreigners open a bank account in Greece?
Foreigners can easily open a bank account in Greece using their AFM (Arithmo Forologiko Mitro) tax number. You ought to be able to demonstrate that you are either in the process of moving to the country or purchasing property there rather than just opening an account as a random tourist.
Can you open a Greek bank account online?
While some Greek banks now allow Greek citizens to open checking and savings accounts online, this is not currently possible for foreigners. You need to physically go into the branch.
Which is the best bank in Greece?
Choosing the best bank in Greece is subjective as different customers may prefer different banks on account of their services, support, and individual products. Alpha Bank, Piraeus Bank, the National Bank of Greece, and Eurobank are also good, reputable options.
How long does it take to open a Greek bank account?
You need to go to a Greek bank in person and complete a couple of forms in order to open an account. This shouldn't take more than 60-90 minutes.
Once you're done, you'll be given paperwork with your new account number and sort code so that you can start making deposits into the account or providing the details where needed right away. Your bank card should be sent to your address in the mail a couple of days later.
What time are Greek banks open?
Banks in Greece are open from 8.30 am – 2.00 pm from Monday to Friday. They are closed at weekends.
Can I get credit in Greece?
Even though the Greek economy is improving, there are still some restrictions in place when it comes to banking here. It is still fairly tricky for foreign expats to get a credit card, and it is not possible to get a mortgage.
Security checks and two-factor authentication
Most Greek banks have secure payment processing, or dual-factor authentication in place for online purchases. This means that if you try and purchase something online, you will get an SMS or a pop-up on your phone banking app asking you to confirm that it was you making the purchase.
You may need a Greek mobile phone number for this. So it pays to get a local sim shortly after arriving in the country too.
Capital controls on Greek banking
After the economic crisis in 2015, capital controls were placed on Greek banks to limit the amount of cash that was withdrawn or sent overseas. As of September 2019, these limitations have been lifted.
Final thoughts on opening a bank account in Greece
Opening a bank account in Greece is a fairly straightforward and pain-free process. It can seem a pain to have to go back and forth to the branch with all of the paperwork but hopefully, this process will be further simplified in the near future.
The Greek banking system isn't really much different from banking in any other European country.
Are you planning a trip to Greece, moving, or have you recently moved? You might also like joining my Greek Facebook community – "All Greek to Me" which aims to help people living and travelling in Greece with their travels and issues. You might also find this article on managing money in Greece useful.
Have a wonderful time in Greece! Safe travels, geia sou!
Melissa xo
Disclaimer: High Heels and a Backpack is in no way affiliated with any of the businesses referenced in this article. Thank you.
---