Opening a bank account in Greece is one of the first things that you need to do when you move here. Fortunately, the process of opening a bank account here is not as difficult as you may expect. A Greek bank account is a prerequisite for obtaining a residence permit, and for receiving your salary from a Greek employer.
Opening a Bank Account in Greece
Bank tellers here (like most Greeks) speak a good level of English. When I first arrived in Greece I could not speak a word of Greek (except for that infamous "m" word!). Fortunately, this was not a problem.
Some branches in large cities also have designated staff members for dealing with international customers.
Banks That Operate in Greece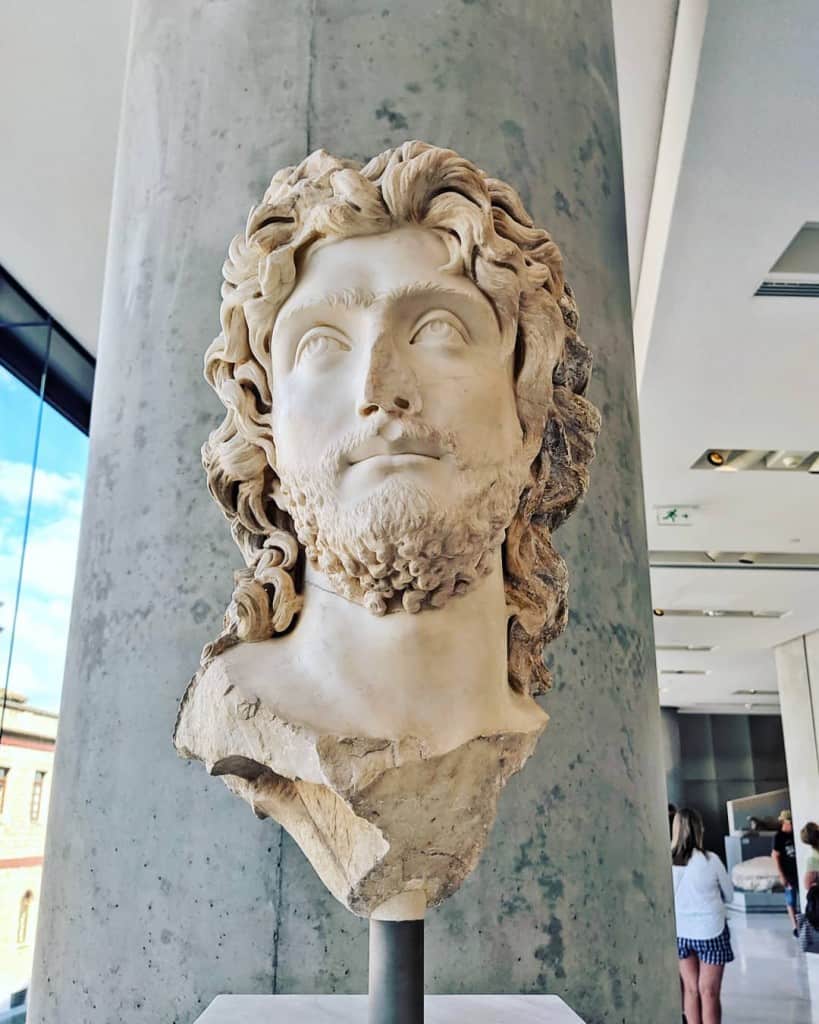 You have several banks to choose from in Greece – both domestic and international. During the economic crisis, banks in Greece were subject to high levels of scrutiny and control.
In the height of the crisis, opening a bank account was tricky, and getting your hands on a credit card was virtually unheard of. Things are improving though, and now the process is straightforward.
Reputable domestic banks that you may want to consider are:
Piraeus bank


Alpha Bank


National Bank of Greece


Eurobank
Most Greek domestic banks detailed above also have branches throughout Southern Europe.
Reputable international banks that you may want to consider are:
I personally bank with Piraeus bank and have never had an issue. If you opt to open an account with one of the domestic Greek banks detailed above, rest assured you will find plenty of branches and ATMs operated by them.

You will generally find plentiful bank branches and ATMs in all towns and cities across the country. Opening a bank account in Greece is not all that different to following this process anywhere else in the world.
Choosing a Greek Bank
It is worth reviewing the products and policies of a couple of different banking options before you select which bank to go for. Always read the small print and look out for any additional fees.
Some Greek banks will charge you if you withdraw from ATMs that are not owned by that specific bank. Others may charge you a monthly admin fee for certain accounts.
Banking products in Greece are comparable to anywhere else in the world. You can have a basic debit account, or you can pay extra for banking that also includes insurance for your home, car, etc.
Opening Your Account
To open a bank account in Greece, you must go to the bank in person and make an appointment with the teller. It isn't possible to open an account online or from your home country. This is because the bank needs to see and scan your passport and other official documents.
Just like opening an account anywhere else, there will be forms to fill out and documents that need to be scanned. This process should take about 45 minutes to an hour.
Do be patient and allow for getting caught up in a queue. Most people here like to go into the bank and discuss their account with the teller, rather than relying on online banking or statements, especially older Greeks. As such, banks can become quite crowded.
Documents to Take with You to Open a Greek Bank Account
The documents that you need to take with you to open a Greek bank account are detailed below. This is fairly standard across all banks.
Document requirements for opening a Greek bank account:
Your passport


AFM number (Greek tax number)


Proof of address (recent utility bill)


Funds to open your account


Proof of salary (This can be a payslip, a letter/contract from your employer, or recent tax returns if you're self-employed)


Reference from previous bank or copies of previous bank statements (check with your chosen bank to see if this is required and what they need to see)


Marriage certificate (if opening a joint account)
If you do not have an AFM number, you can read about how to obtain one in this guide on moving to Greece.
Transferring Money from Greece to Abroad
If you are relocating to Greece, chances are that you may keep an account open in your home country. You may need to transfer funds internationally between your accounts at some point and so there are a few things worth noting.
Transferring money to and from Greek accounts usually comes with high additional fees. If I transfer funds from my account with Piraeus bank, for example, I get charged a 5% administrative fee plus a terrible exchange rate.
Sometimes banks do not provide visibility on these fees and the exchange rates are usually pretty bad. If you need to transfer funds, consider using a service such as Transferwise to do so, so that you cut down on fees.
Additional FAQs
Additional FAQs about banking in Greece are detailed below.
Can I Do All of My Banking in English?
Most Greek banks offer online banking and 24/7 telephone banking. Both services are available in English. Virtually all ATMs in Greece have an English language option too.
What Time are Banks Open?
Banks in Greece are open from 8.30 am – 2.00 pm from Monday to Friday. They are closed at weekends.
Can I get Credit in Greece?
Even though the Greek economy is improving, there are still some restrictions in place when it comes to banking here. It is still fairly tricky for foreign expats to get a credit card, and it is not possible to get a mortgage.
Security Checks
Most Greek banks have secure payment processing, or dual-factor authentication in place for online purchases. This means that if you try and purchase something online, you will get an SMS or a pop-up on your phone banking app asking you to confirm that it was you making the purchase.
Capital Controls on Greek Banking
After the economic crisis in 2015, capital controls were placed on Greek banks to limit the amount of cash that was withdrawn or sent overseas. As of September 2019, these limitations have been lifted.
Parting Words
Opening a Greek bank account really is quite straightforward. You will breeze through this process and then you'll be able to worry about more important things – like which local coffee shop makes the best freddo espressos, and which Greek island to escape to during the summer.
Have any further questions or concerns about how to open a bank account in Greece? I've been living in Athens for three years now and I'm happy to assist with any questions you may have. Feel free to drop me a comment below and I'll get back to you as soon as I can. Geia sou! Melissa xo
Disclaimer: High Heels and a Backpack is in no way affiliated with any of the businesses referenced in this article. Thank you.
---