If you are heading to Medellin, the "city of eternal spring", you might be interested in booking a place on the best Pablo Escobar tour in Medellin during your time in the city. In recent years, Medellin, and Colombia in general, has started emerging as an up-and-coming cultural and historical travel destination in Latin America.
Medellin is the capital of Colombia's Antioquia province which is famous for its coffee plantations, flower farms, exotic fruits, and hiking trails. Today, it is a modern city filled with vibrant neighborhoods, each of which has its own distinct personality and charm.
But things haven't always been this way. Once upon a time, Medellin was the most dangerous city in the world.
During the days of Pablo Escobar and the Medellin cartel, it was essentially a no-go zone. Escobar, a sociopathic drug lord, waged war against the Colombian people and government.
He did so as "revenge" for not getting free reign to do whatever he pleased when managing drug routes into the country. In the early nineties, the streets of Medellin were essentially a war zone.
Hundreds of innocent journalists, politicians, police officers, judges, and politicians were killed by Escobar and his troupe. People lived in fear as they could never be certain when a bomb may explode or an attack may occur.
Escobar controlled most of the drug routes from Colombia to the United States and acquired a multi-billion dollar fortune. When he was finally caught and killed on the 2nd of December 1993, it was a great cause for celebration among Medellin residents.
Today, booking a place on Pablo Escobar Tours in Medellin is one of the most popular things to do in the city.
Booking the Best Pablo Escobar Tour in Medellin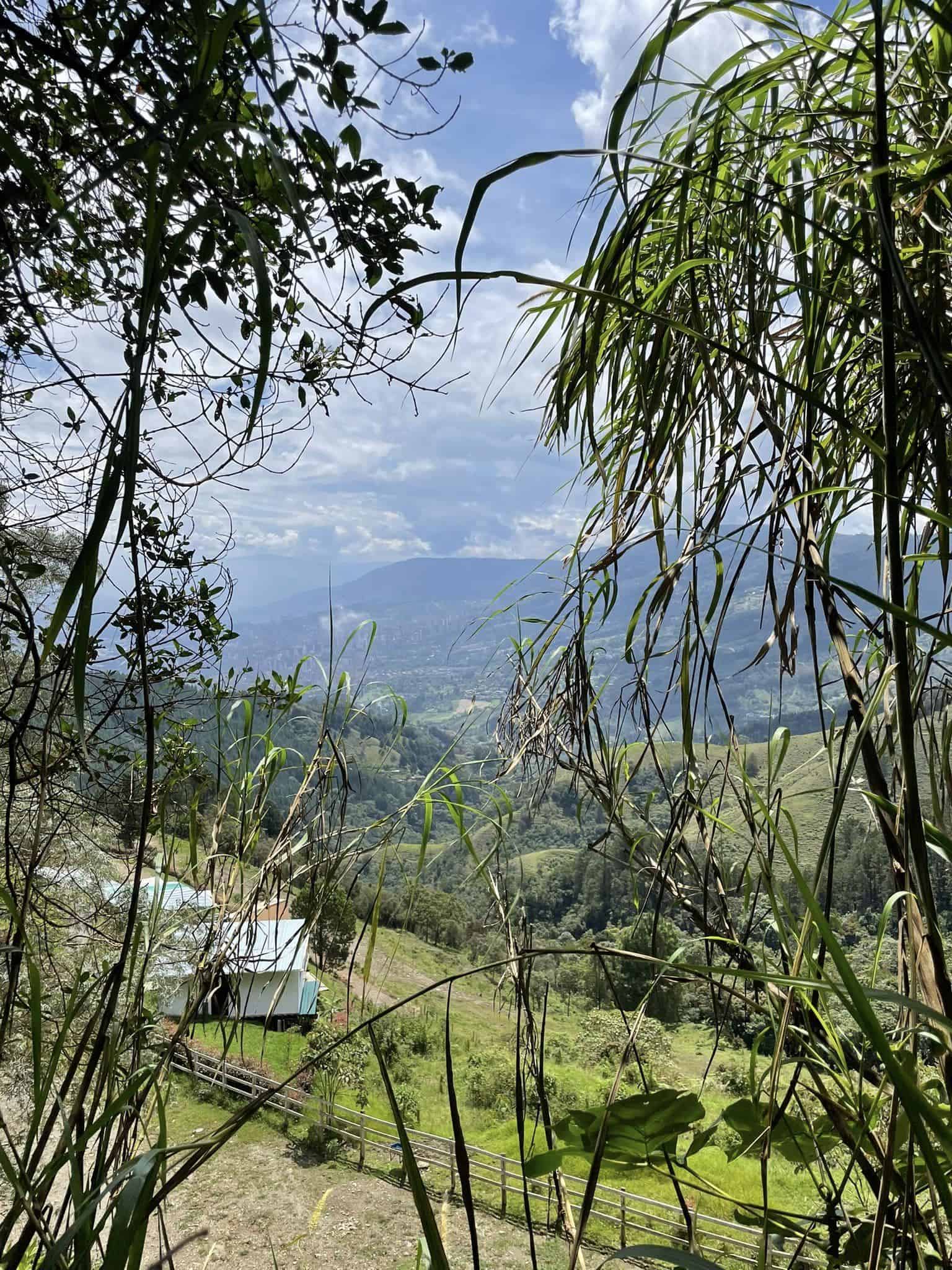 Medellin and Colombia on the whole have struggled under the country's "dangerous" image for decades. But the reality is that the Colombia of today is not the same Colombia of the 1990s.
With that being said, it can feel unfortunate, and even unethical that a lot of visitors to Medellin are drawn to the city because of its Pablo Escobar links or are interested in participating in a Pablo Escobar tour. It might even seem unethical to promote them.
Unfortunately, as unpleasant as it is, the events of the 1990s and the actions of Escobar and the Medellin cartel have forever shaped the history of the country. As horrible as they are, we can't deny these things happened and they have formed an integral part of Colombia's story.
The Pablo Escobar tours that you can do in Medellin definitely do not glamorise the drug lord. They tell the story of the 1990s events from the perspective of the victims and proceeds raised from many local tours go towards aiding nonprofit organisations. 
Some people seem to have strong opinions about whether or not you should do a Pablo Escobar tour. The bottom line is that they provide local people with jobs in tourism and tell an important lesson about local events.
Important Sites to See on a Pablo Escobar Tour in Medellin 
Not all Pablo Escobar tours follow the same route. There are a few key sites around Medellin and the wider area that are particularly interesting and which you may want to check your Pablo Escobar tour for to make sure that they are included in the day's itinerary.
The Memorial Park of Medellin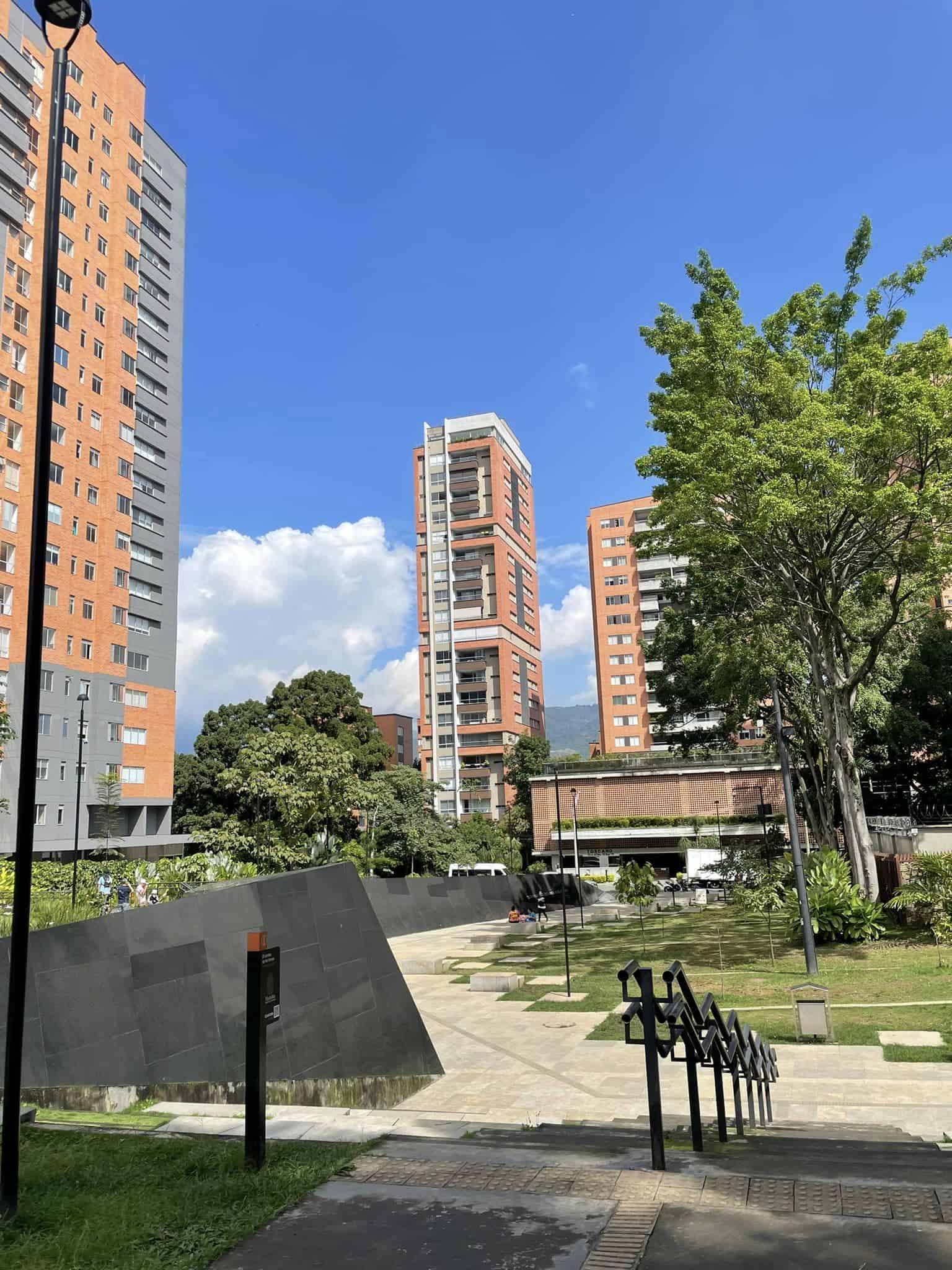 The Memorial Park of Medellin (Parque Conmemorativo Inflexion) exists to remember all the people that lost their lives because of Escobar and his cartel. It is believed that at least 46,000 people died because of his actions, but the true number is likely to be much higher.
The park was built over the remnants of a grandiose house that Escobar had built for himself – and one of 40,000 narco properties that were seized from the Medellin cartel. Within the park is a shiny black wall/contemporary art feature.
It features thousands of tiny black holes. Each one is said to represent a person that lost their life because of Escobar. 
Every night, the holes are illuminated with lights and once a year, families come here to place flowers at the park and remember the victims of narco-violence.
La Catedral Prison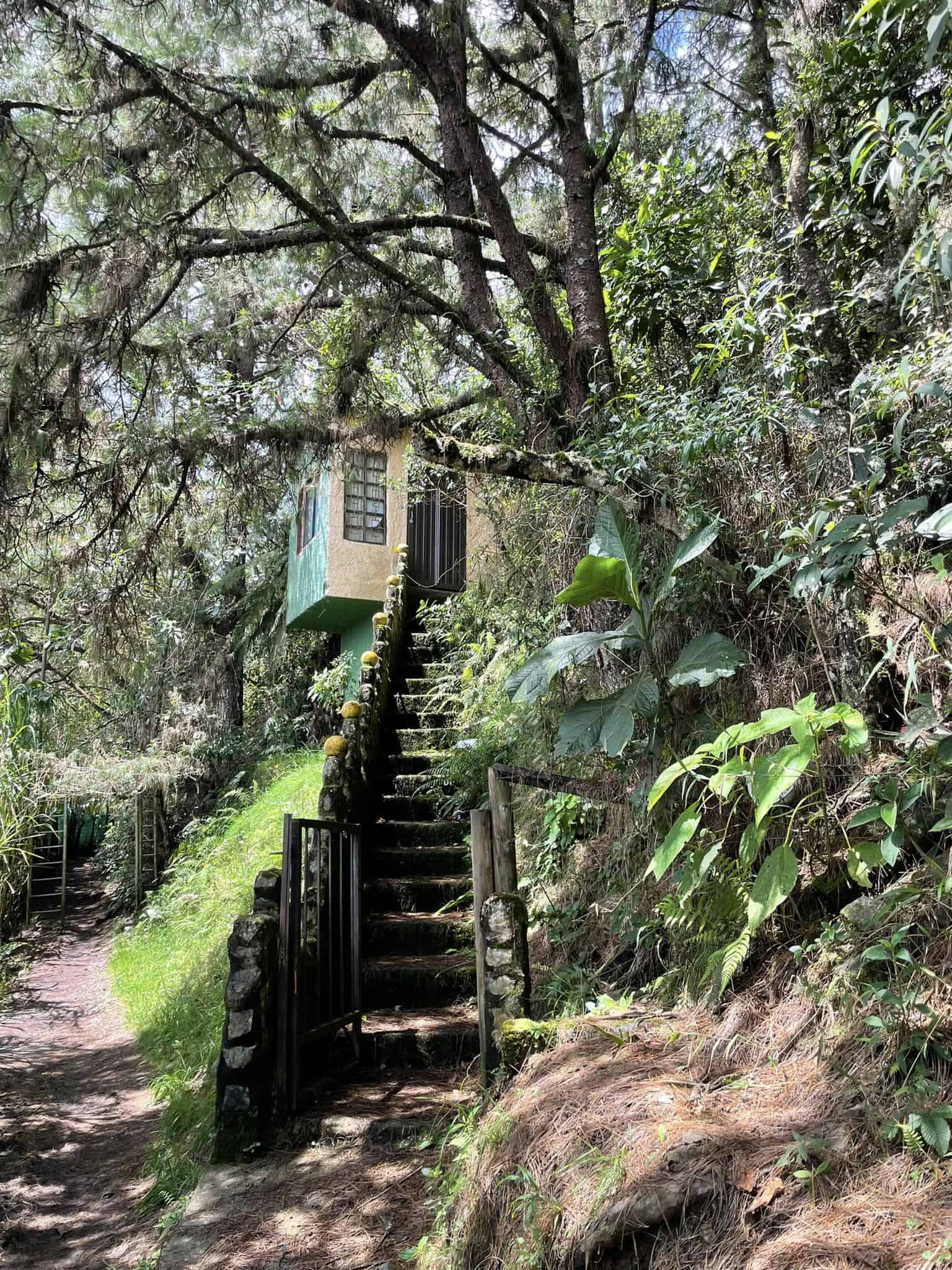 La Catedral prison is the "fake" prison that Escobar was exiled to after he was arrested. It was "fake" because he had negotiated with the police and the Colombian government that he would build the prison himself. 
So it wasn't really a prison at all. He still managed his operations from within La Catedral, he would have wild parties with his friends and dozens of women would come and go.
Little remains of the original complex as after Escobar was killed, hundreds of Colombians went to his various properties with hammers and pickaxes and destroyed everything. This was partly out of hatred and partly to search for any hidden fortune he may have buried.
Today, La Catedral is a residential home for the elderly! One of Escobar's original helipads still remains.
As does one of the "fake" watchtowers. These look like regular prison watchtowers but since La Catedral wasn't really a prison, there was nobody actually inside them and Escobar would just shove a mannequin in there.
If you don't mind getting muddy, you can also follow a woodland trail from La Catedral to Escobar's secret prayer spot. (Despite being a murderous sociopath, he was a devout catholic and had a special place in the woods where he would go and pray).
Pablo's Resting Place 
Pablo Escobar and his family are buried in a special plot at the sought-after Cementario Jardines Montescaro in Itagui. It is one of the most expensive places to be buried in and around Medellin.
The views of the city skyline from this hilltop burial site are unparalleled. It is said that a couple of years after Escobar's death, his brother couldn't believe that the police had really taken him down.
Escobar's body was exhumed and an autopsy confirmed that it was indeed him. There are also some other notable Medellin cartel associates and criminals buried in this graveyard – including Griselda Blanco de Trujillo, a Colombian female narco known as the "black widow".
Hacienda Napoles
Pablo Escobar was a wealthy man that owned numerous properties. But his favourite was his beloved Hacienda Napoles.
(A couple of stones from this mansion are placed on his grave at Cementerio Jardines Montesacro). The property was largely destroyed after his death but the grounds have since been transformed into a theme park!
Hacienda Napoles sits in Puerto Triunfo, a little town in Antioquia that sits 150km east of Medellin and 249km northwest of Bogota respectively. There is a safari park, a water park, and a museum within the complex.
Other points of interest on a Pablo Escobar tour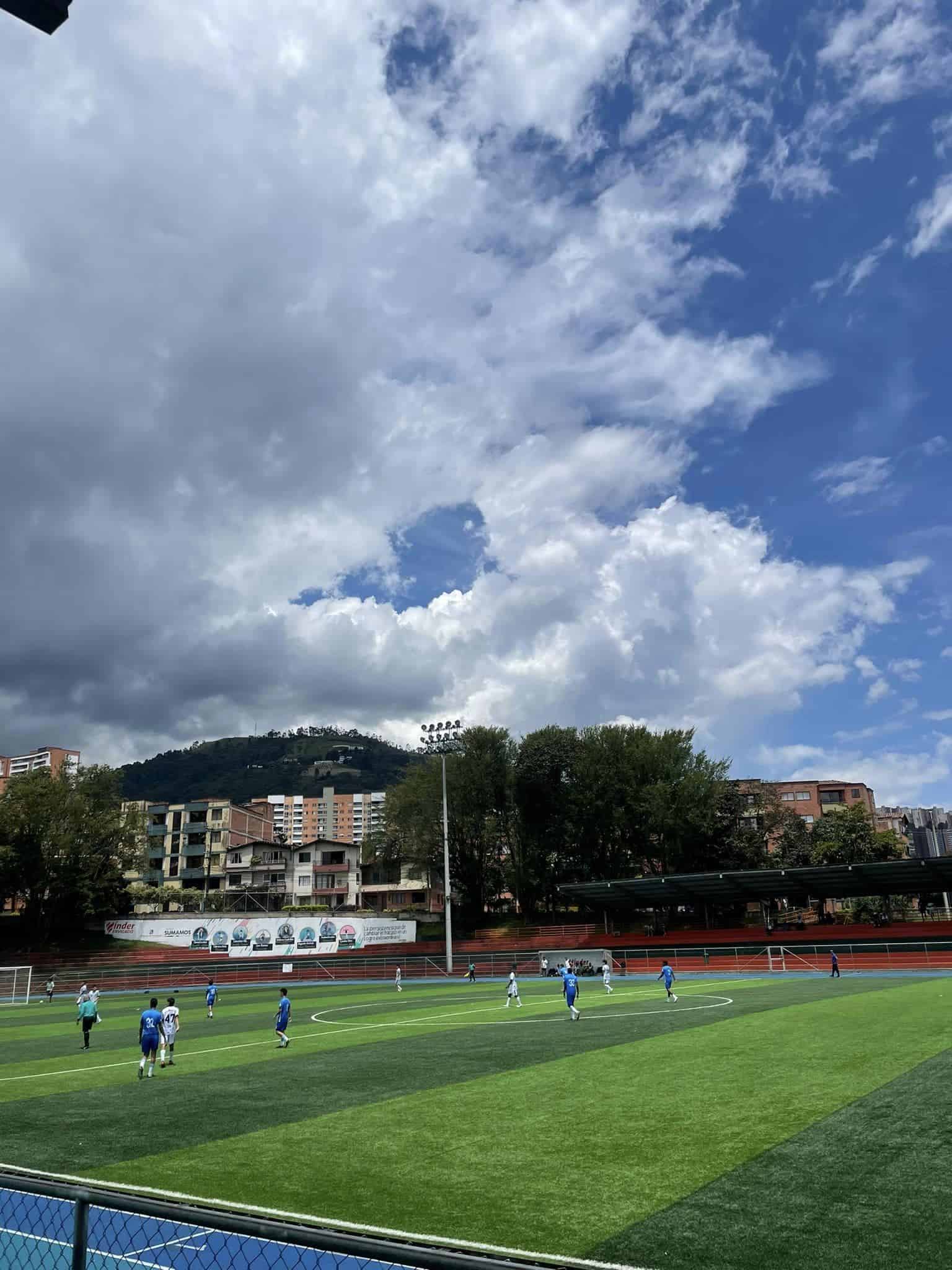 Some Pablo Escobar tours in Medellin will take you to see community projects that Escobar funded as a cover-up for his illicit activities. For instance, the various football fields he had made to help local kids in impoverished areas, but really to hide his contraband underneath. 
Some tours take you to Comuna 13 – an area that was formerly the most dangerous barrio in the whole of Medellin and the whole of the world. Today, this area is a safe place to explore and is known for its cable cars and its vibrant street art.
Quite morbidly, there are also tours that take you to the precise spot where Escobar was killed.
Best Pablo Escobar Tours in Medellin in 2023
There are a ton of Pablo Escobar tours to choose from in Medellin. It can be overwhelming to know what to pick so some of the most reputable options are detailed below.
I did the "Real Pablo Escobar Tour Medellin" and that's the one I'd personally recommend. It's a small group tour that picks you up from El Poblado and takes you to the most famous Escobar-related sites.
You are only going to share the experience with 6-8 other travellers and travel via minivan so you aren't following a giant tour group around. Private tours can be a lot pricier and are not necessarily worth paying extra for.
Of course, if you want to do something really cool, you can do the tour with one of the ex-cops that helped catch Escobar. But that tour is the priciest of all so it depends on how fascinated you are by this aspect of Medellin's history.
The Real Pablo Escobar Tour Medellin 
The "Real" Pablo Escobar tour is a four-hour small group tour that takes you around Medellin and some of the most important Pablo Escobar-related sites. Your English-speaking guide will pick you up from Lleras Park in El Poblado and take you to the memorial park before continuing on to Pablo Escobar's prison and Pablo Escobar's grave at Montesacro cemetery.
He/she will then drop you back in the city of Medellin. This small group tour is the lowest cost option and is the best way to gain a better understanding of this aspect of Medeillin's history.
It isn't really appropriate to strike up conversations with the people of Medellin about Escobar. Some people lost family members in the drug wars and will recoil at even hearing the name Pablo Escobar.
Others are conflicted in their views as in Los Olivos and other parts of town, Escobar did make investments to change the lives of the impoverished. (Even if he did so with an ulterior motive.)
Doing a Medellin Pablo Escobar tour is your chance to learn the real history and ask all the questions you need.
Spots on the real Pablo Escobar tour start from just $28 per person. Book your place online in advance to secure a spot. 
Pablo Escobar Tour by Ex Cop
For a completely unique perspective on Pablo Escobar tourism and how Medellin has changed throughout the decades, this Pablo Escobar tour by an ex-cop is one of the best tours you can do in the city.  
Carlos Palau, the police officer that leads the tour was one of those that led the manhunt for Escobar. Since this is a private tour, you will have ample opportunity to chat with your guide and ask all the burning questions that you've always wanted to know.
You will visit a large number of places. First, you will stop by the Monaco Building – the place where Escobar and his family lived until a car bomb exploded outside.
You will explore La Paz, the district where Escobar grew up and socialised. Then, you will visit La Catedral, the rooftop where Escobar was shot and killed, and his final resting place. 
Your tour guide will pick you up and drop you off at your hotel in Medellin. Click here to reserve your spot. Be sure to book plenty of time in advance! 
Medellin and Guatape Full Day Pablo Escobar Tour 
The Colombian magic town of Guatape is a charming place to explore on a day trip from Medellin. It is definitely worthy of an entire day of exploration in itself.
But if you are pressed for time in Colombia, you can do a tour that combines both Guatape and the Pablo Escobar historical highlights around town. You may have seen photos of Guatape in information about Colombia, even if the name sounds unfamiliar. 
It is famous for its La Piedra del Peñol rock – a giant granite rock that rises 200m above the ground and offers unparalleled views of the nearby valley and region. Hiking to the top of the rock is one of the best things to do in the area.
Equally interesting is the Casa del Arriero (the oldest and largest house in town), and the 1811 Iglesia del Calma. Guatape was founded in 1811 by Francisco Giraldo y Jimenez. 
However, the land here has been occupied since pre-Colombian times. On the combined Guatape and Pablo Escobar tour, you will see Escobar's former home in Medellin, his burial place, and his abandoned mansion "La Manuela".

Then, you will continue onwards to the colourful town of Guatape. Click here to check the next available dates on the Guatape and Pablo Escobar tour. 
Medellin Private 3-Hour Pablo Escobar Tour 
A private Pablo Escobar tour in Medellin may be preferable for you if you don't want to be ambling around after a large group of tourists and you prefer to explore at your own pace. The stopping points are essentially the same as on the small group tours.
However, you have more attention from your guide and you can spend a little longer at places that specifically interest you.
The tour includes a complimentary pickup from your Medellin hotel in the El Poblado or Laureles area of town. It focuses on the social, economic, and political impact that the Medellin Cartel's actions in the 1990s had on the city.
This tour starts from $70 per person. You can reserve your spot online and then pay later with free cancellation if required.
Medellin Private Pablo Escobar Tour with Cable Car Ride 
This Medellin private Pablo Escobar tour with cable car ride aims to teach participants about Pablo Escobar's life and childhood and the impact that he had on the city. You will start at the Inflexion Memorial Park, head to La Catedral jail, and then end with a scenic journey on the Medellin cablecars. 
When the Medellin metro cable was introduced in 2014, it was groundbreaking. These glass cable cars are free to use and can accommodate 10-12 passengers.
At the time they were introduced, they were the world's first aerial tramway. They exist to make it easier for people in poor neighborhoods to commute to work.
But the Medellin cable cars are much more than that in that they offer incredible views over the city and make for great photo opportunities. At the end of your Pablo Escobar tour, you can choose to stay in the area, sample some delicious local street food, and check out the graffiti in Comuna 13.
This private tour starts from circa $55 per person. Save your spot online in advance. 
Hacienda Napoles Full Day Private Tour from Medellin 
This Hacienda Nápoles full-day tour is a 12-hour private tour that includes pickup from your hotel lobby in Medellin. You will visit the theme park, zoo, and safari park that Escobar's favourite mansion, Hacienda Napoles has been transformed into. 
Your local guide will provide you with some information on Colombian history and the background of the house, what it was used for, and notable events that happened here. This tour is mostly about enjoying the adventure activities that exist at Hacienda Napoles today. 
For instance, the swimming pools, the safari park with a lazy river, an aviary with tropical birds, and theme park rides. If you are looking for a Pablo tour that focuses more on historical events, you might prefer one of the other options shortlisted here. 
Click here to check the latest availability and reserve your spot on tour. 
Final thoughts on finding the best Pablo Escobar tour Medellin
Have you travelled to Colombia before? Which Pablo Escobar tour appeals to you the most?
Although the question of ethics comes into play for a lot of people when talking about this kind of tourism, you really should feel rest assured that narco culture is not glamorised in any way. If you want to learn about this dark part of Medellin's history, it really is better to do a tour as the points of interest are very spread out.
It would not be possible to reach La Catedral or Hacienda Napoles without a guide and transport. If this is your first trip to Colombia, you might also enjoy this post on safety in Medellin.
I travelled solo across the country in the summer of 2022 and yes, I'm a solo female traveller. I am sure you will have a wonderful time.
Safe travels! Buen viaje! Melissa xo
---