Knowing how you are going to manage your money in Greece is an important consideration for your trip. You need to understand the best way to exchange currency and how much your credit/debit cards charge you for each international transaction. 
This guide has been written by someone who has lived in Athens for close to five years (me!) It runs through all the things that you need to think about before your trip so that you don't have any currency exchange-related headaches or incur unnecessary fees while you are overseas. 
Money in Greece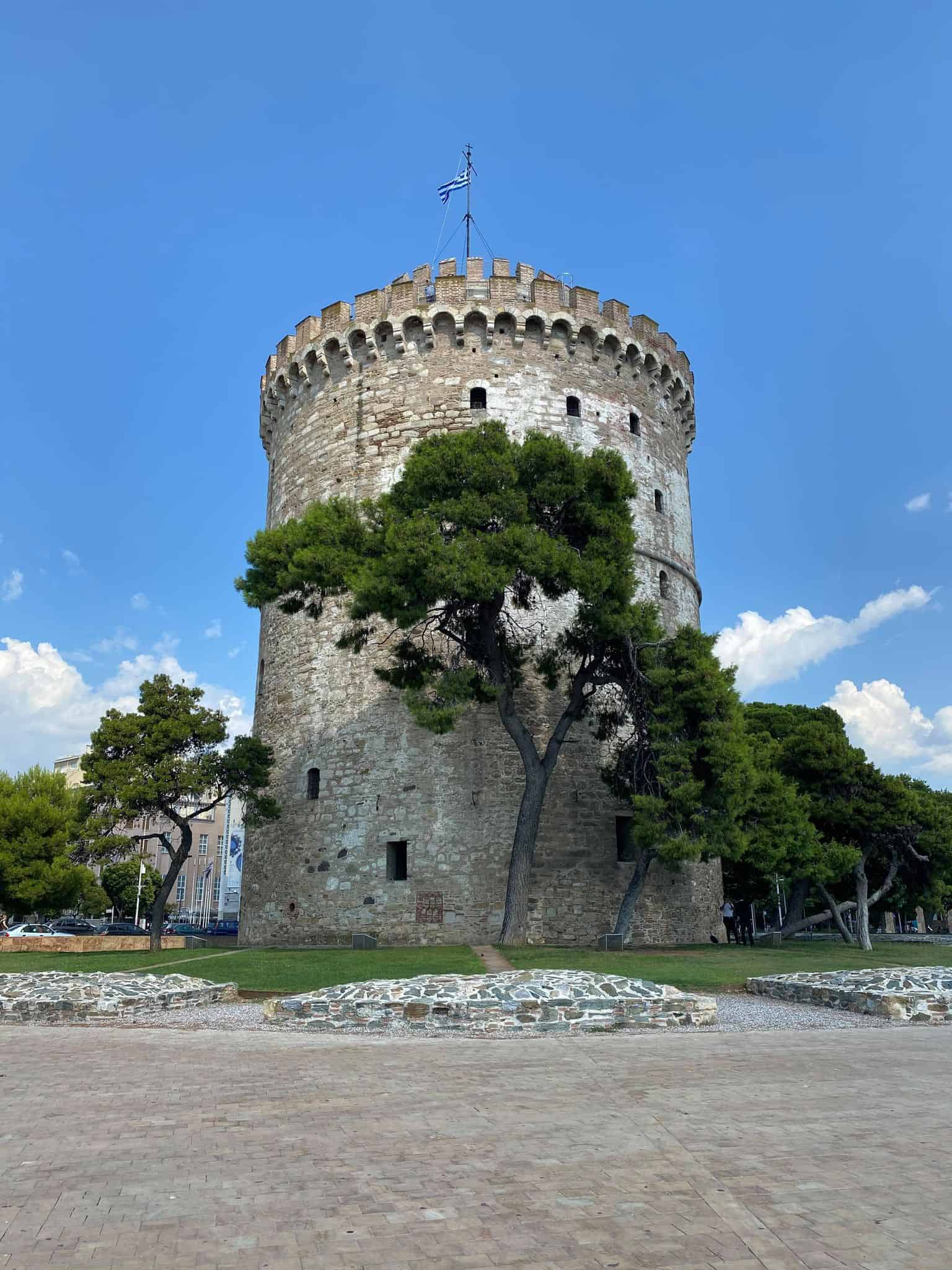 The euro is the legal tender in Greece and has been since the drachma was phased out in 2002. This is convenient if you are visiting Greece as part of a wider Europe trip as it means that you don't have to change currency multiple times.
Greece is a very cash-based society and although all businesses here are required to have a POS (point of sale) device, you will note that most people prefer to be paid in cash, particularly in rural areas or small islands. It is always a good idea to have around €100 in cash on you when travelling around Greece, including small denomination notes and change.
Greece Currency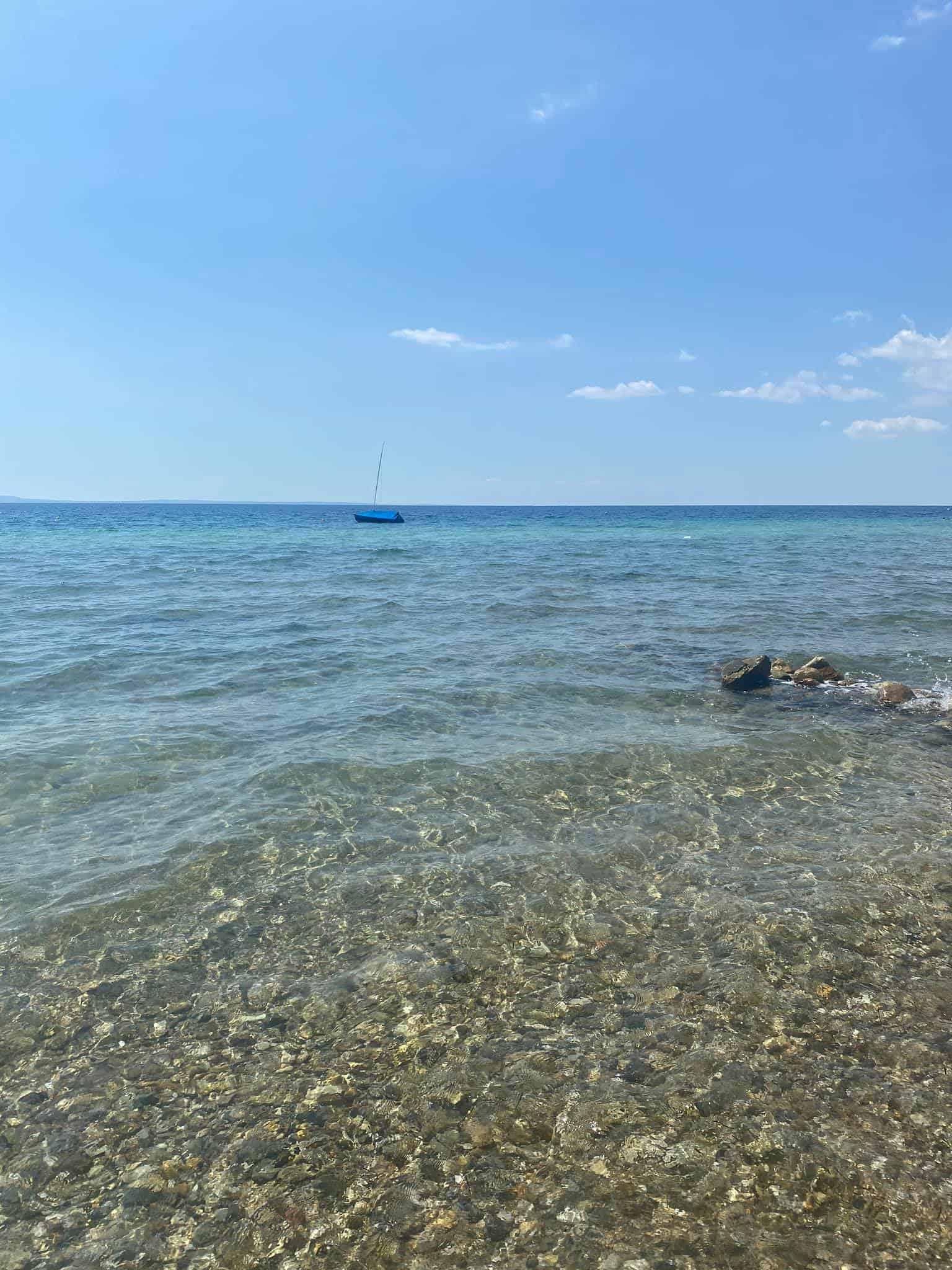 The Euro is the only legal currency in Greece. It is available in note denominations of €500, €100, €50, €20, €10, and €5. 
Euro coins come in various denominations. You will find €2 and €1 coins as well as smaller value coins in denominations of 50 cents, 20 cents, 10 cents, 5 cents, 2 cents, and 1 cent. €500 and
€100 notes are rare and you are unlikely to see or receive them when withdrawing money from an ATM. 
When you exchange currency in Greece, try and make sure that a €50 note is the largest denomination you are given. It is unlikely that you will be given a higher denomination bill.
Try to get rid of your larger bills when you make bigger purchases at restaurants and supermarkets. If you try and use a €50 bill to buy something for a couple of euros, a lot of places may not be able to give you change. 
Can you pay with USD in Greece?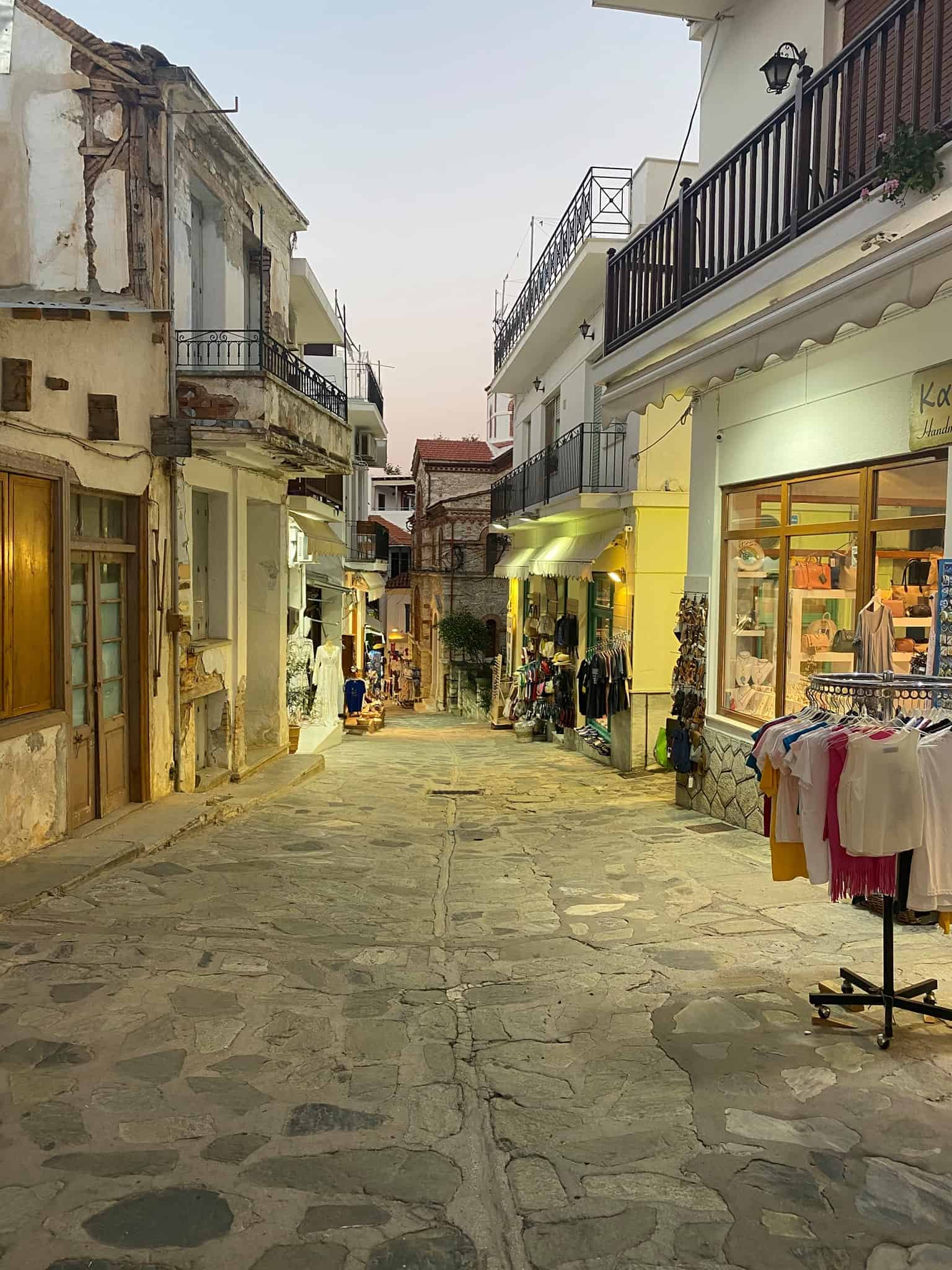 Sometimes people ask if Greek businesses like hotels and tour companies will accept British pounds or US dollars and the general answer is no.

Some hotels may be more lenient, and some hotels may convert your US dollars there and then effectively allow you to pay in cash. But it will be a phenomenally uncompetitive rate so it is better to make sure that you always have euros.
Currency in Greece Exchange Rates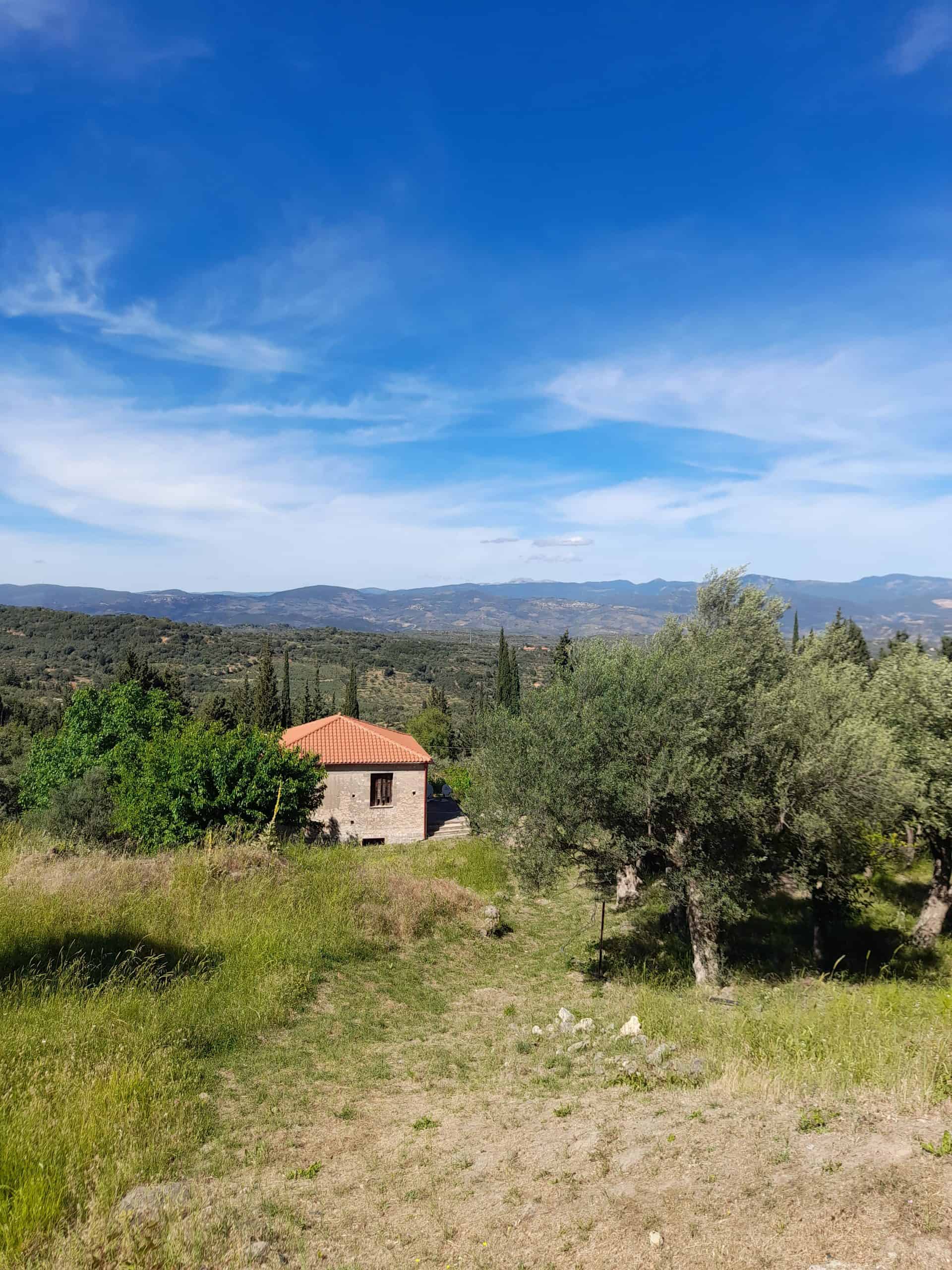 As you probably know, global exchange rates can be very volatile. Rates have fluctuated wildly in the past few years based on things like the global pandemic, the change of the UK Prime Minister, cost of living crises across Europe, etc.
It is a good idea to check xe.com to find the latest exchange rate prior to your Greece itinerary. The exact rate offered by banks and travel agencies varies a lot so shop around before committing to an exchange. 
As of January 2023, the euro saw the following exchange rates
$1 CAD – €0.70


$1 USD – €0.94


£1 GBP – €1.14


$1 AUD – €0.65


$1 NZD – €0.59

Usually, you are just as well to wait until you arrive in Greece and draw Greece currency out from an ATM. But if you see a particularly good exchange rate, you may want to purchase some euros there and then.  
Exchanging money in Greece 
Within Greece, you can exchange currency at airports, dedicated currency exchange offices, banks, and certain hotels. Airports tend to offer the worst possible rates and should be avoided where possible. 
Exchange kiosks are few and far between on some smaller Greek islands. But you will easily find them on larger islands, like Crete, Corfu, and Zante, and on popular touristic islands like Skiathos and Skopelos in the Sporades. 
Always shop around. Commission rates can be huge. 
Currency exchange offices close to major train/bus stations and in touristy areas like Syntagma Square in Athens usually offer poor rates. Banks tend to offer the best rates.
Using ATMs in Greece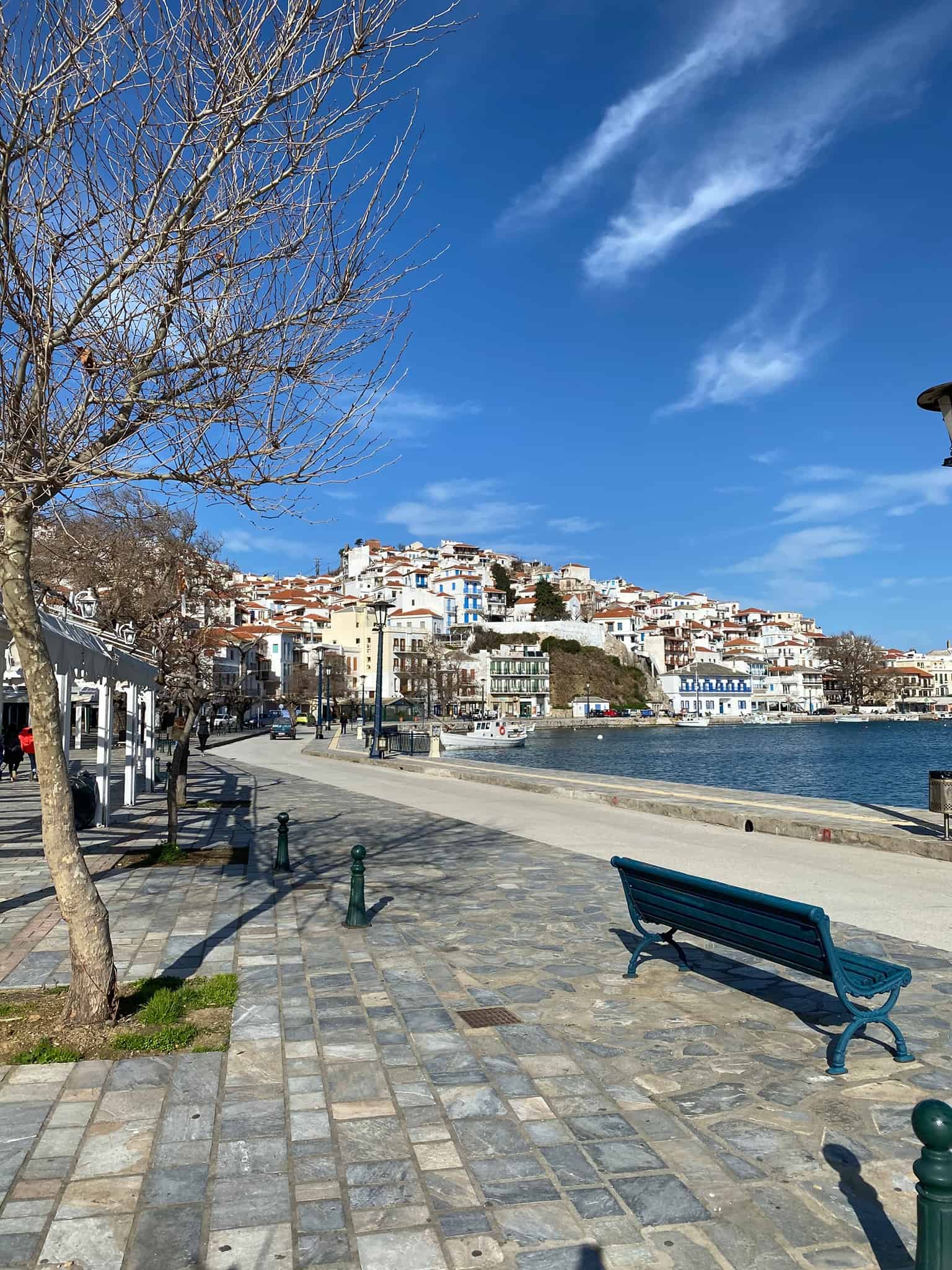 You can find ATMs all over Greece. It is generally better to use an ATM that is inside a bank rather than a standalone ATM.
This is more likely to offer a competitive rate and is less likely to have been tampered with. Piraeus bank, Alpha Bank, Eurobank, and the National Bank of Greece are the main banks that you will find in Greece. 
All are generally fine to use. However, you generally incur smaller charges using a foreign card with Alpha Bank. 
Greek ATMs display their selections in Greek, English, and a number of other languages. 
You should absolutely avoid Euronet ATMs. You will find these ATMs in central Athens and in other Greek cities and towns.
Charges for using the ATM are huge and the rates are far from competitive. You can distinguish a Euronet ATM by its blue and yellow branding.
Should you accept the exchange rate offered on the screen?
When you withdraw money in Greece from an international bank card, you will usually be asked if you want to be charged in euros or in your own currency. The screen will display a conversion.
You should always decline their conversion offer. Sadly a lot of people are not aware of this and just hit accept.
The bank is trying to get you to accept their ATM exchange rate, which is much worse than the rate your actual bank will give you.
Fees for using ATMs in Greece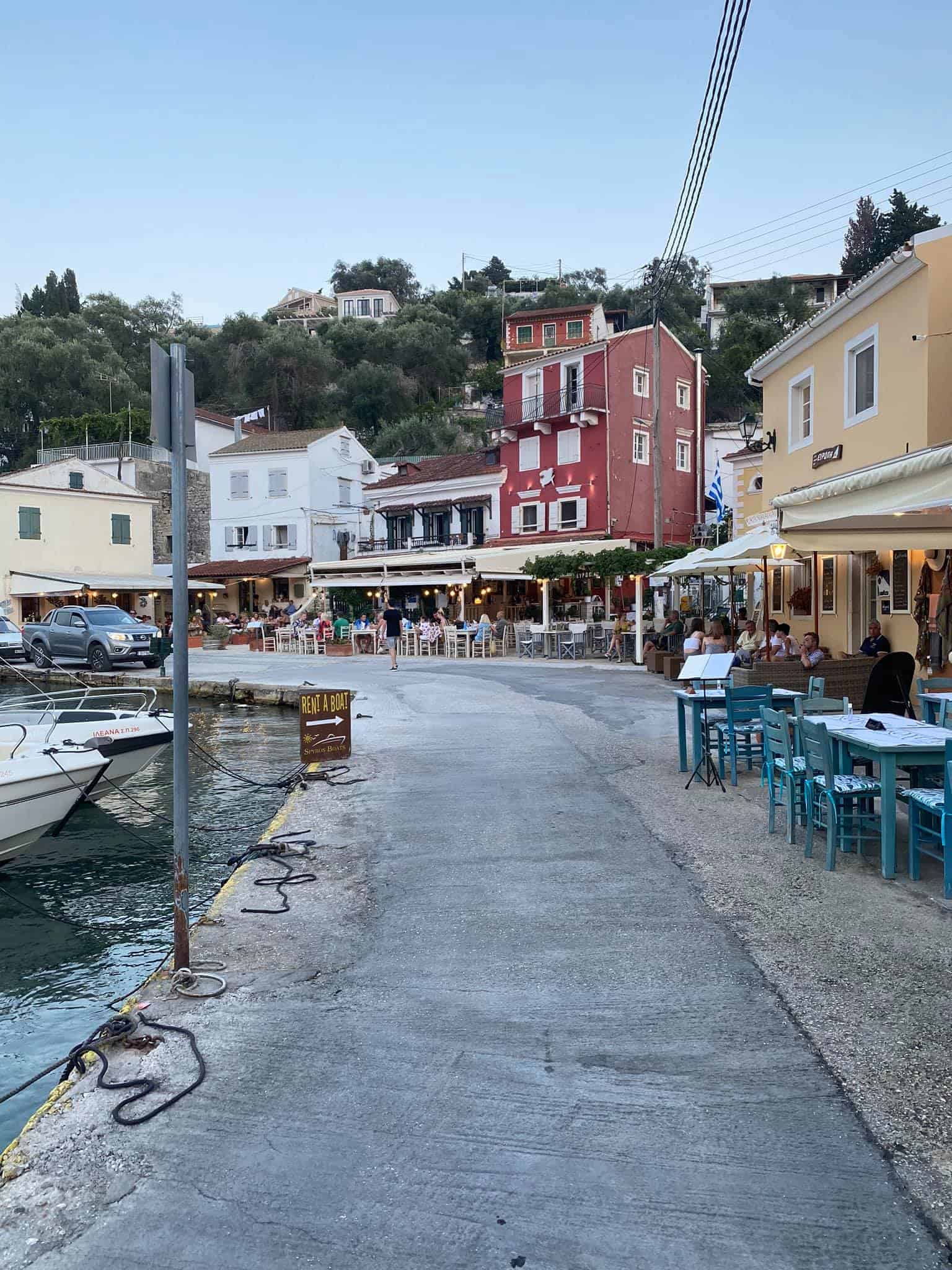 Some ATMs may charge foreign cardholders an administrative fee for using their machine. This can be between €2-€3.50. 
It is better to withdraw a couple of hundred euros at once so that you don't have to keep incurring more charges. Additionally, your bank may charge you foreign transaction fees for using your card overseas.
Know your withdrawal limit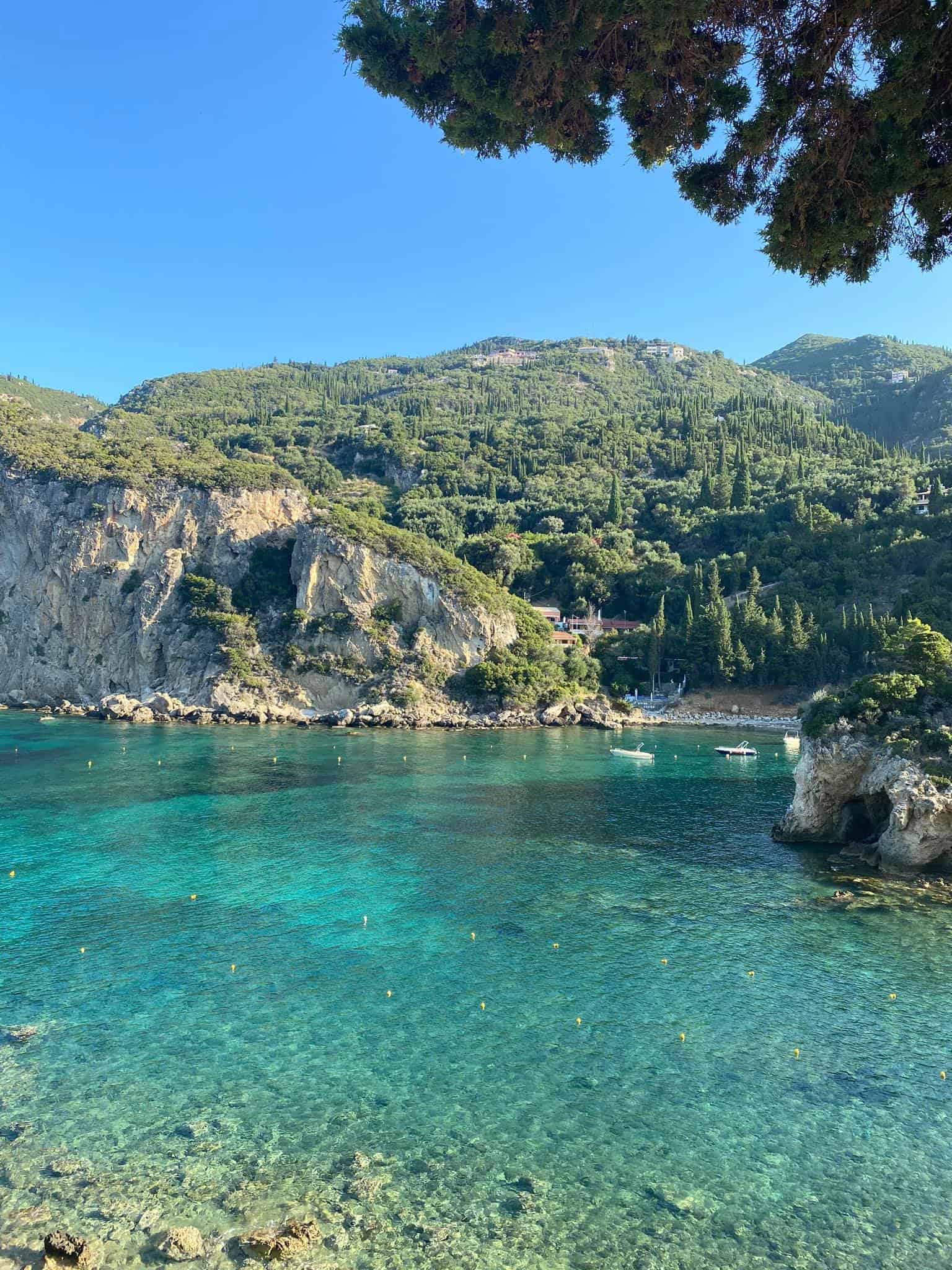 It is important to know the withdrawal limit that is set by your bank before your travel. When you are withdrawing money in Greece, the ATM display screen will list the various values that you can withdraw.
It may show that you can withdraw €100, €200, etc, all the way up to €800. However, if you try and withdraw €800 and your bank's withdrawal limit is €300, your transaction will be declined. 
Check this before you travel.
Keep an eye on your bank statements while travelling
Greece is a very safe country. However, scams and ATM tampering happens everywhere in the world from time to time.
Whenever you travel anywhere, it is a good idea to keep checking your online banking (ideally have your bank's app installed on your phone). That way, you won't face any surprises later and will see any unauthorised charges immediately. 
Consider opening an international bank card before traveling to Greece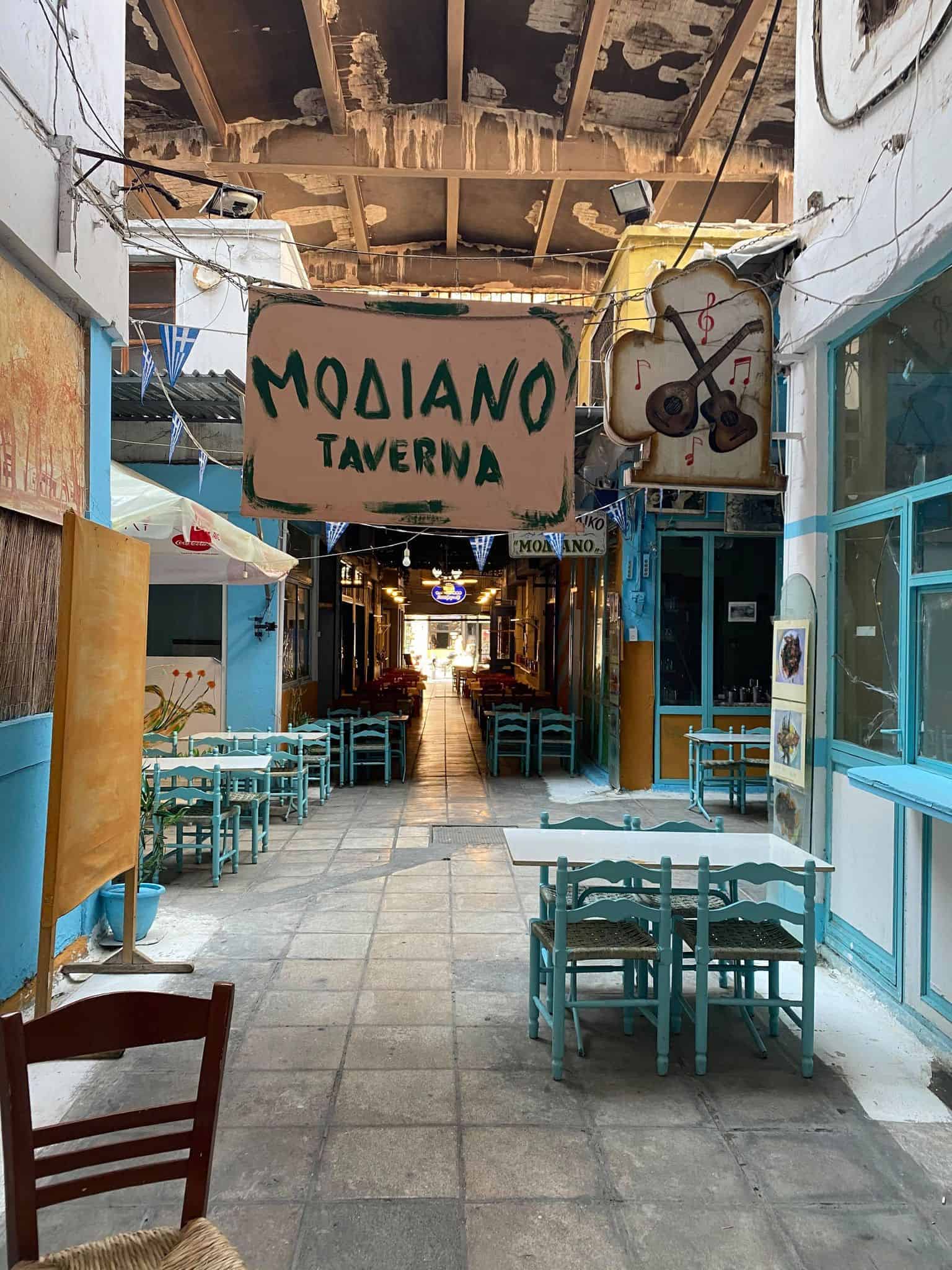 Open a borderless bank account before traveling to Greece (or anywhere internationally). This will save you a significant amount in bank fees.
If you are from the UK or Europe, you can open a borderless bank account with Revolut or Wise (Formerly Transferwise). If you are from the USA, you can open an account with Charles Schwab.
A borderless bank account means that you can transfer and withdraw a certain amount of money internationally each month without incurring any fees. If you use your standard bank account in Greece, you might be shocked at how quickly charges add up.
The €2 here and €3 there that you have to pay for international withdrawals, or for foreign transaction fees in stores, bars, and restaurants can quickly accumulate. 
Cash vs card payments in Greece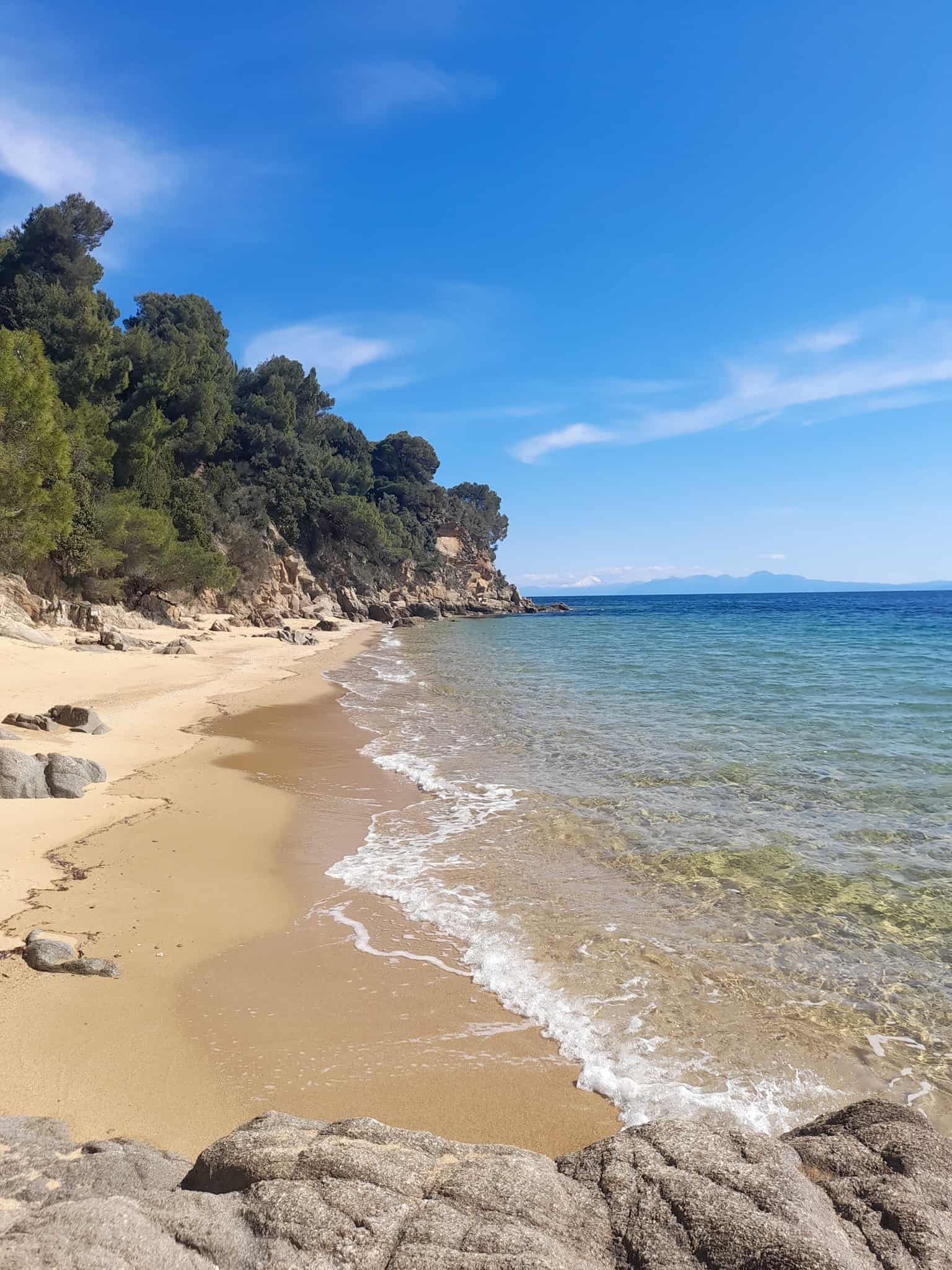 Cash is still king in Greece but things are changing. Since the pandemic, many people are preferring to pay using a card. 
You can pay via chip and pin or contactless card payment in most businesses in Athens and Thessaloniki, or on popular Greek islands like Santorini or Mykonos. Still, if you find yourself in very small independent stores, or in off-the-beaten-path parts of the country in the Peloponnese, some places may be cash only.
You can use your credit or debit cards to make contactless payments in Greece, provided that your card is contactless. The maximum limit per contactless transaction is €50. This was increased from €25 back in 2020.
Managing your money in Greece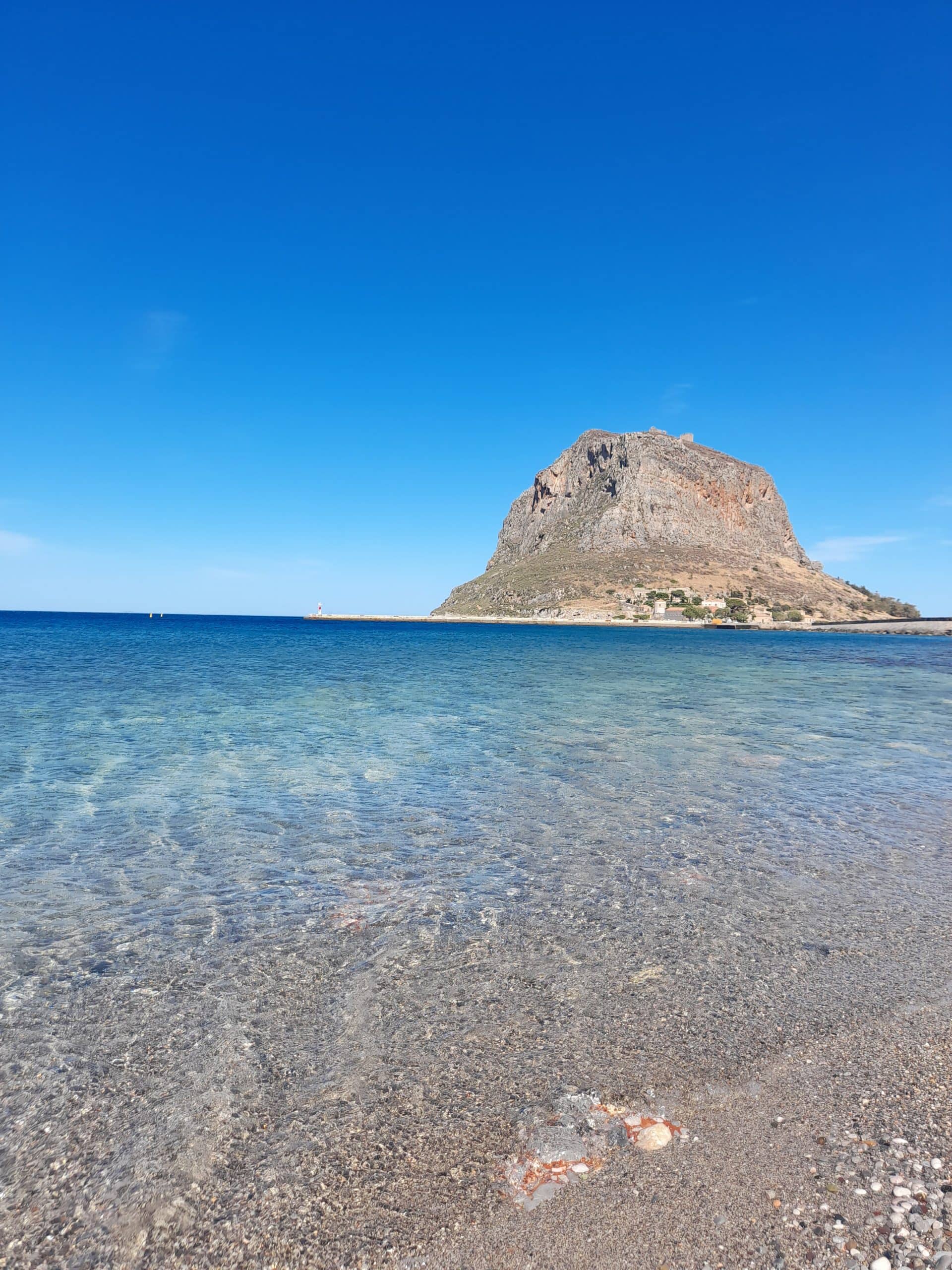 Always have a bit of cash on you and ideally, take more than one card with you to Greece. This way, should you be unfortunate enough as to lose one card or have it swallowed by an ATM or similar, you have a backup.
Most banks do not require you to call them ahead of going overseas these days. But you may want to give a courtesy call just for your own peace of mind.
Carry one card with you in your wallet, and leave the bank up, with about €50 of emergency cash, hidden deep in your luggage. If you plan on renting a car in Greece, you may need to take a credit card with you as a lot of rental companies will not accept only debit cards.
Credit cards also offer additional protection and insurance compared to debit cards. 
Currency exchanges in Greece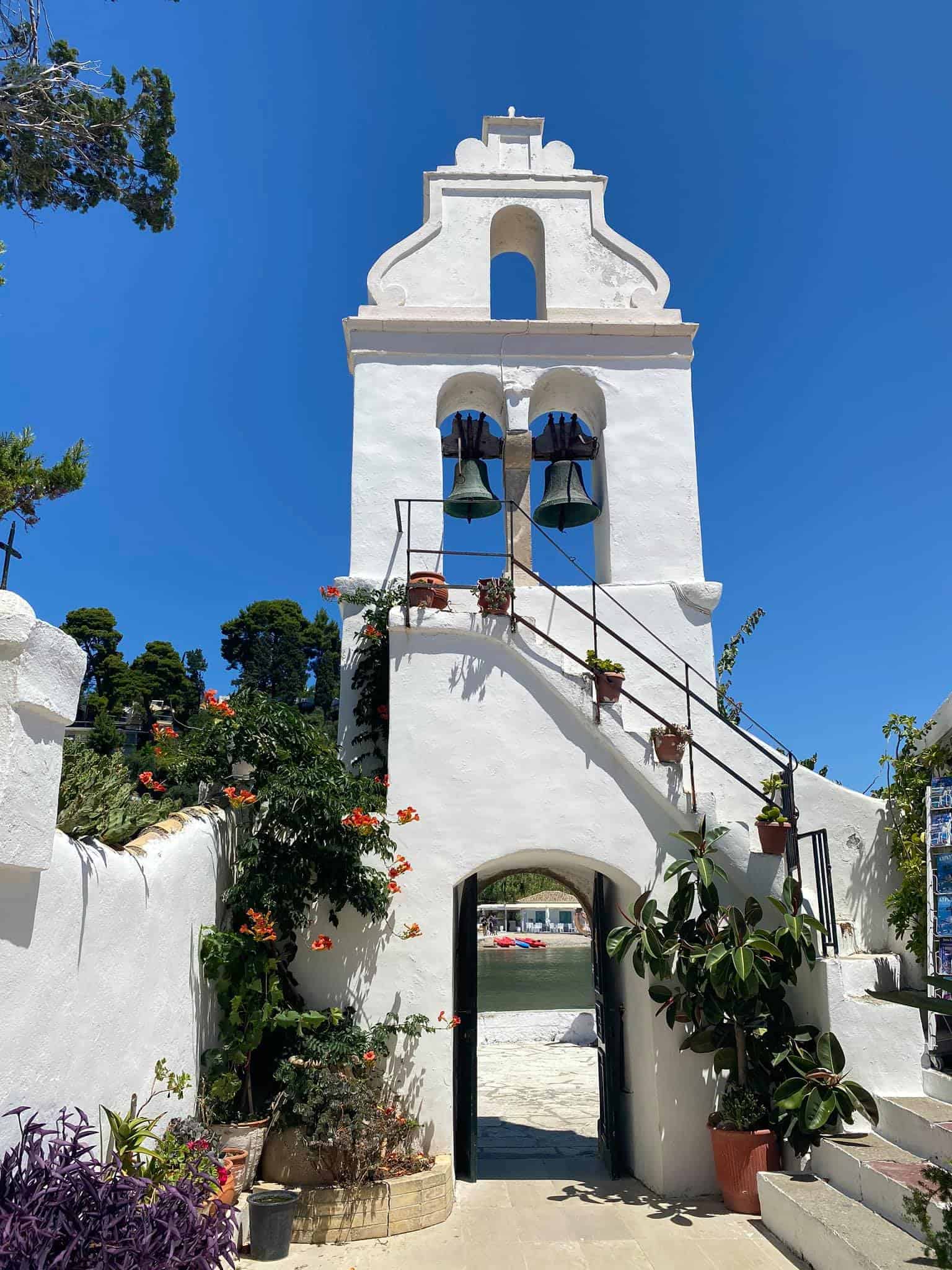 There are many currency exchange kiosks in Greece. If you are considering changing money this way, it is important to shop around and see what rates are available.
As a rule of thumb, you should never change money at the airport exchange office. This rate will not be competitive and you will lose money.
If you land at the airport in Greece and have no euros whatsoever, just exchange a little to avoid losing money with the conversion. Convert enough so that you have enough to get to your hotel, grab a snack, etc. This will then tide you over until you have a chance to withdraw money at a more competitive rate elsewhere.
Generally speaking, you should also avoid changing money in "touristic" hot spots. This includes the exchange office in Athens' Syntagma Square, Monastiraki, exchanges in hotels, railway stations, etc.
The most competitive rates are usually available in banks. You do not have to be a customer at a specific bank to use their currency exchange services but you may need to show some identification.  
Keeping your money safe in Greece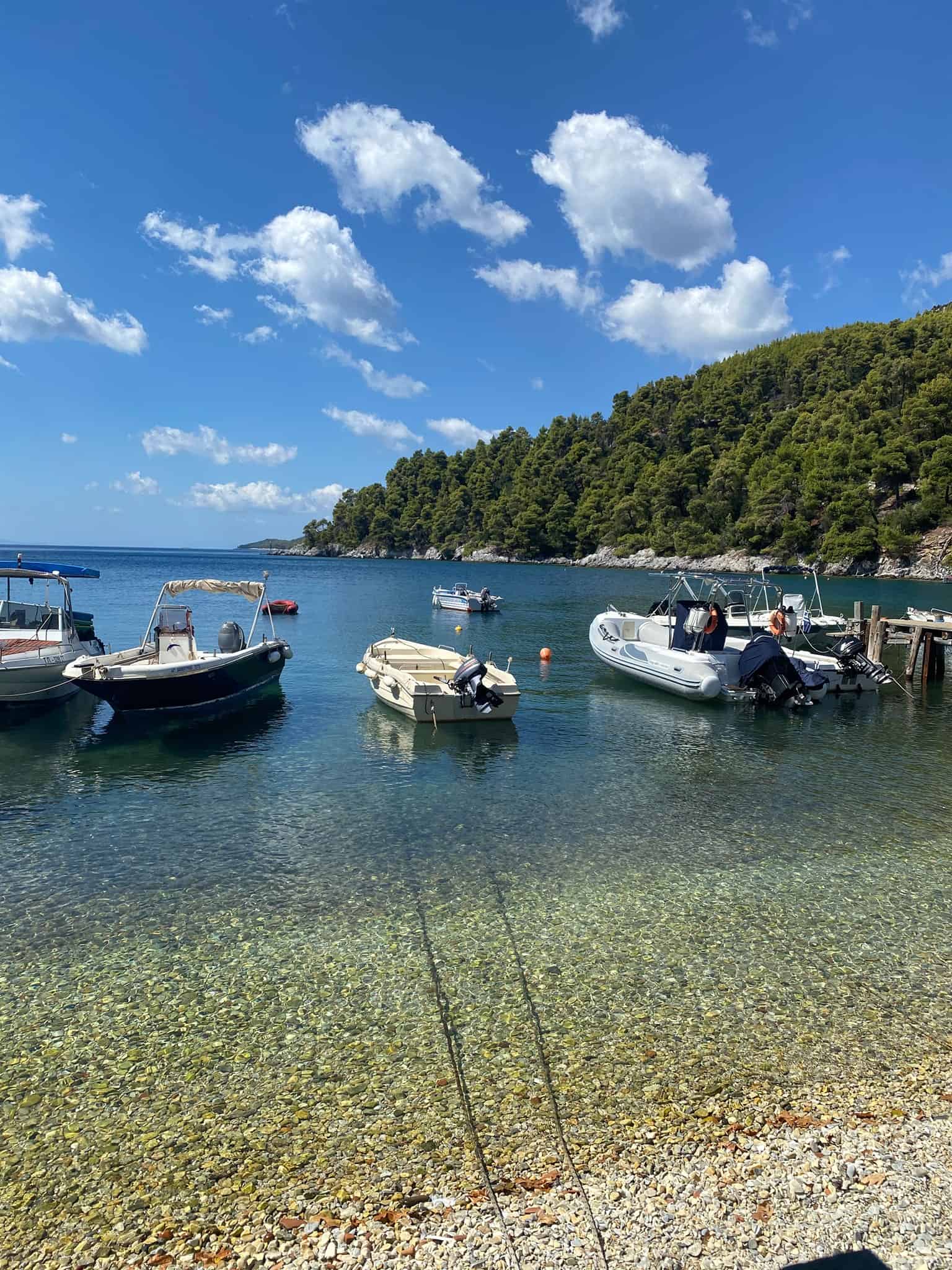 Greece and Athens are safe places generally. But you should still take precautions for your safety and use the same common sense here as you would in your own country.
That means not flashing the cash or walking around with a wallet with notes bulging out of it. Consider purchasing a theft-proof backpack when you travel.
This will give you a little peace of mind that you will not fall victim to pickpockets or other opportunists in crowded markets or on the Athens metro.
These are a little more expensive than regular backpacks, sure. However, they provide additional security for protecting your money in Greece.
Pacsafe bags come with TSA-approved locks and are waterproof and slash-proof. A number of theft-proof bags that you may want to consider to keep your money in Greece safe are detailed below.
Opening a bank account in Greece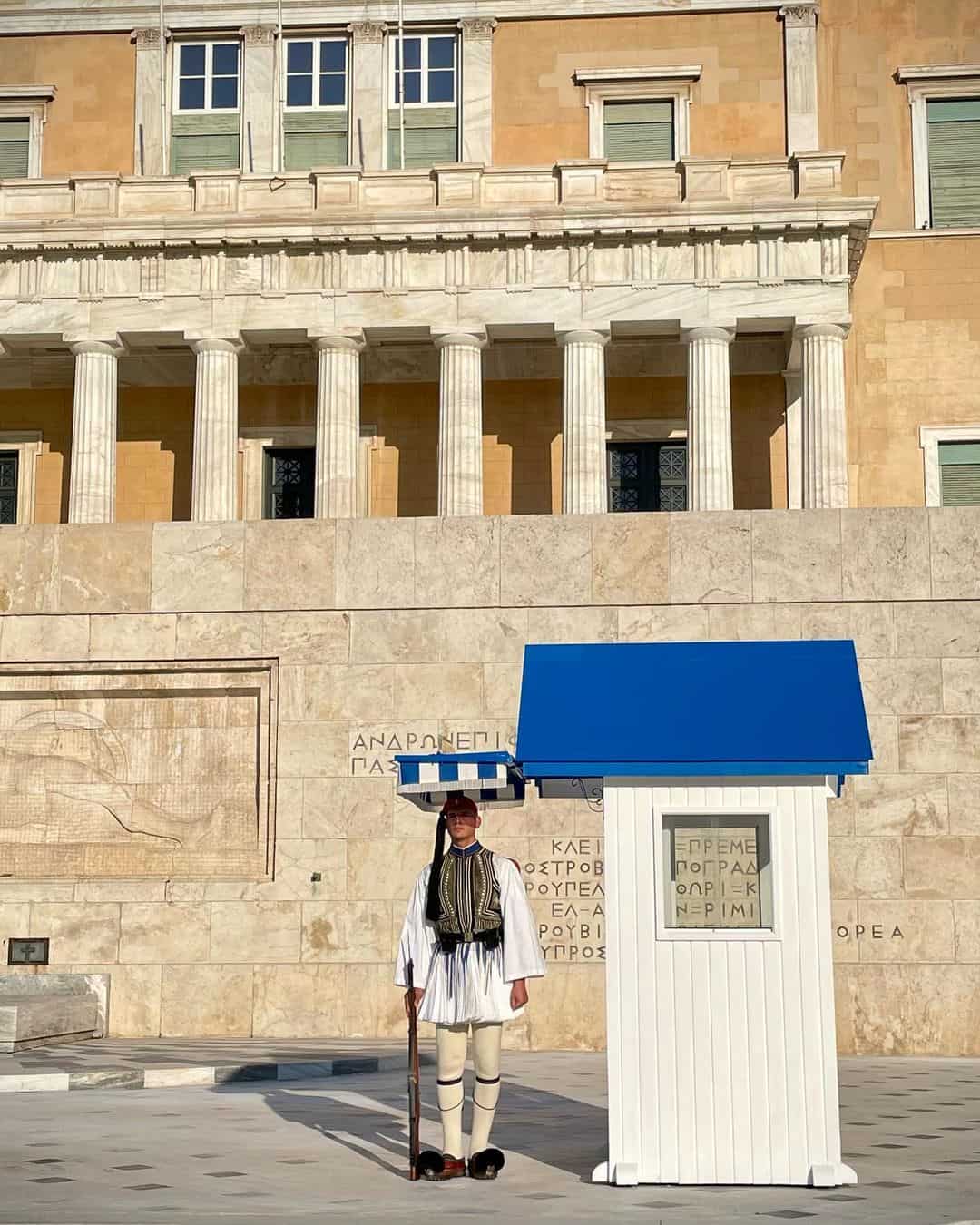 You may want to open a bank account in Greece if you are planning on spending an extended amount of time in the country. This isn't really necessary as a tourist, and most Greek banks will not allow non-residents to open accounts anyway.
Despite the fact that Greek bureaucracy can be a nightmare, this process is relatively easy. A bank account is a requirement if you hope to obtain residency in Greece.
It is worth reviewing the products and policies of a number of different Greek banks prior to deciding who to open an account with. 
Greek bank accounts need to be opened in person, and you will need to take a number of documents with you to the branch. This includes your AFM tax number, your proof of address, your proof of salary, your passport, and the required funds to open your account.
The process is straightforward but headache so be patient and take a local friend along if you can.  Piraeus bank, Alpha Bank, and the National Bank of Greece are among the most popular and reputable banks in the country.
You can manage your accounts using online banking, just as you would with banks in your own country.
Money in Greece FAQs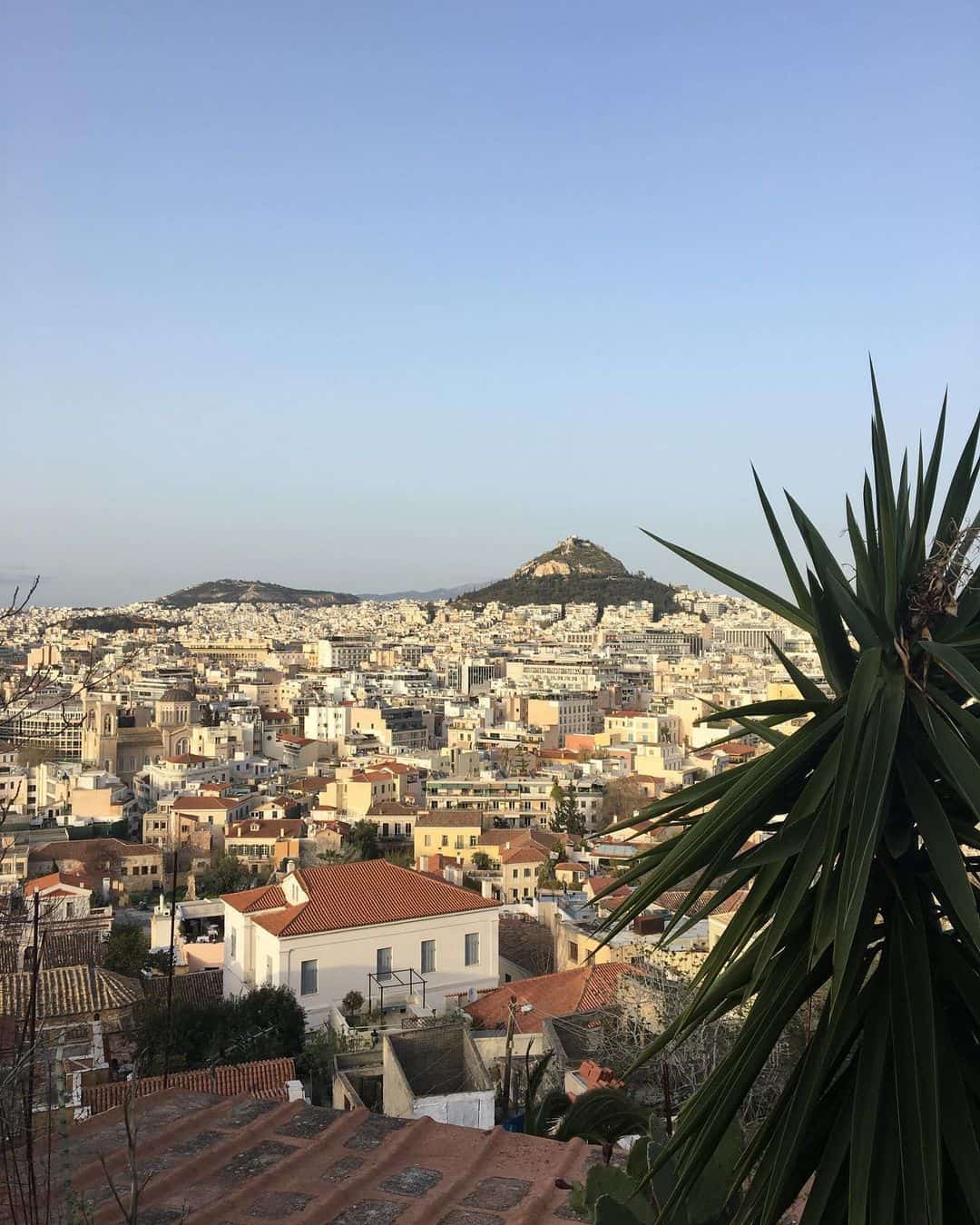 Do you have any further questions or concerns about managing money in Greece or Greece currency? Hopefully, you will find the answers you are looking for below. 
If not, feel free to reach out and I will do my best to get back to you as soon as I can.
What is the best currency to take to Greece?
Since euros are the only form of cash currency that is accepted in Greece, this is the money in Greece that you need to use. It is typically better to only convert a small amount of money into euros prior to your trip and then withdraw more on arrival.
Should you take cash to Greece?
It is prudent to make sure that you have at least a little cash with you before arriving in Greece. Take enough to get you from the airport to your destination, and last you a day or so at least.
That way you will not be frantically searching for exchange counters on arrival. You can then head to an ATM in the town or city that you are staying in to withdraw more. 
How much is $100 US in Greece?
Currency exchange rates are constantly changing and fluctuating. It is a good idea to double-check the precise rates via a currency conversion website prior to your trip.
As of January 2023, $100 US is €94.31.
Is Greece on the euro currency?
Yes. Euros are the only acceptable form of cash currency in Greece.
The Eurozone is the name for the 19 countries within the EU that use the euro as their primary currency. 19 out of 27 member states use the euro, including Greece.
Should I carry cash in Greece?
It is a good idea to carry cash in Greece and to make sure that you always have plenty of smaller denomination notes and coins on you. While cards are widely accepted, Greece is still very much a cash society.
Small notes and change will come in very handy for tipping in Greece, paying tolls while driving in Greece, etc.
Does Greece prefer cash or card? 
Cash is preferred in Greece, even though businesses are now required to accept cards. Unofficially, you may come across a lot of establishments that offer you a discount if you pay in cash.
This is generally because they will try not to declare it for tax purposes. Similarly, you may not often get receipts.
Paying by card
If you want to pay by card at restaurants, coffee bars, and retail shops, it is always a good idea to check that these are accepted. Sometimes you may find that the POS machine is out of order and you don't want the awkwardness of eating and not knowing how to pay! 
How much cash should I carry in Greece?
Carrying around €150-€200 is plenty of cash to carry in Greece. That way, you have plenty on you to pay for daily items and tours and in cash of an emergency.
But at the same time, you aren't carrying too much.
Money in Greece: final thoughts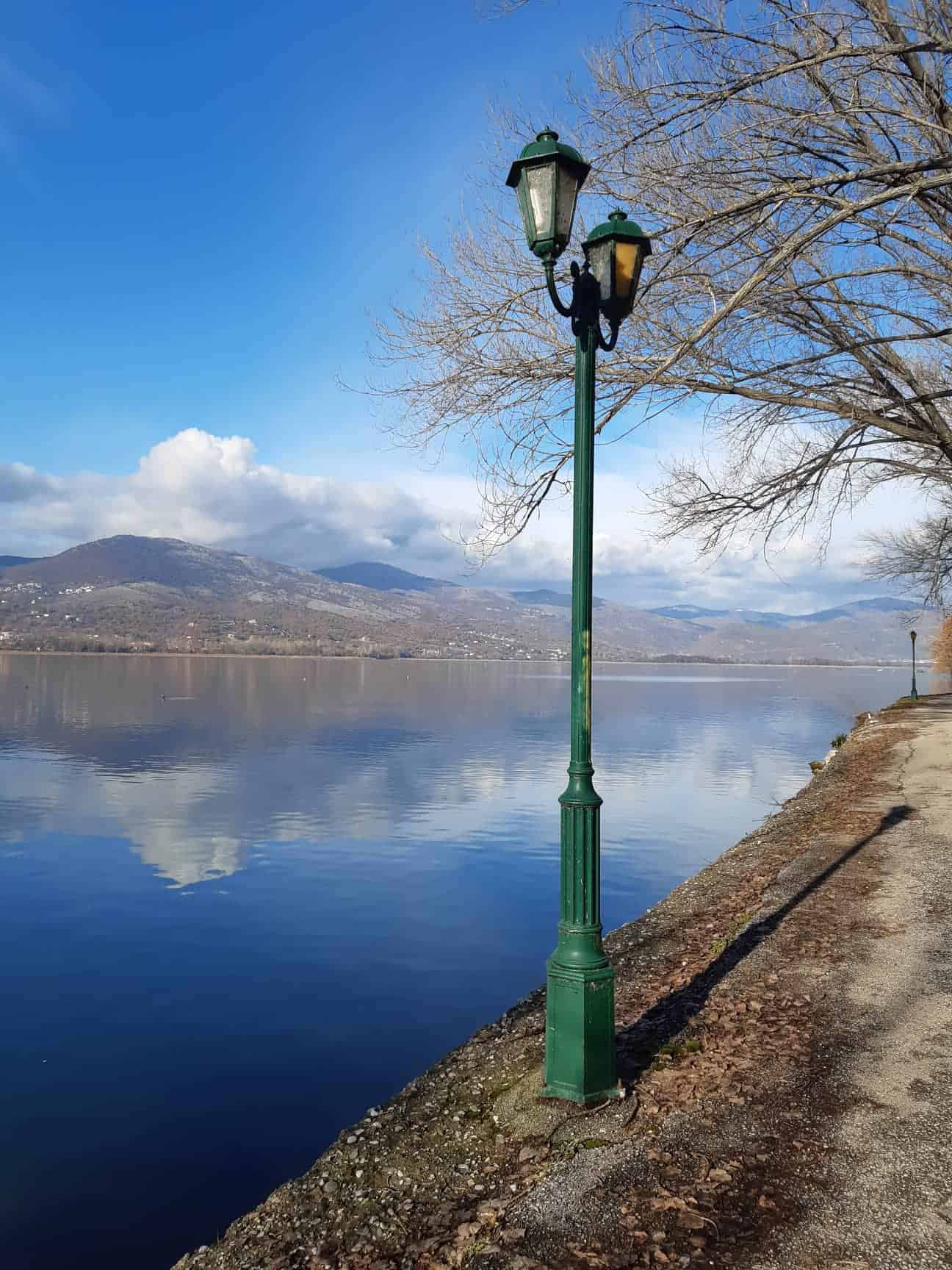 Please don't hesitate to reach out to me if you have any additional queries or concerns about managing money in Greece or planning a trip to Greece in general.
I have lived in Athens since 2017. I am happy to assist where I can. 
Safe travels! Geia sou! Melissa xo
---