The cost of living in Athens is an important consideration if you are planning on moving to the Greek capital. I have lived in Athens for the last four years, and I have compiled this guide to help you gain an understanding of what to expect when you move to Greece. 
The Cost of Living in Athens
Athens, in general, sees a lower cost of living when compared to other European capitals. Back in 2017, a study found that living costs in Greece were generally 30% lower than living costs in other parts of Europe.
While it is still true that it is cheaper to live in Athens than say, Rome, Porto, or Copenhagen, living costs are on the rise. When you assess the cost of living in Athens, it's important to note that prices are all relative.
At first glance, rental prices may seem great compared to London or Oslo. However, household incomes in Greece are substantially lower too.
Threats of Ever-Increasing Prices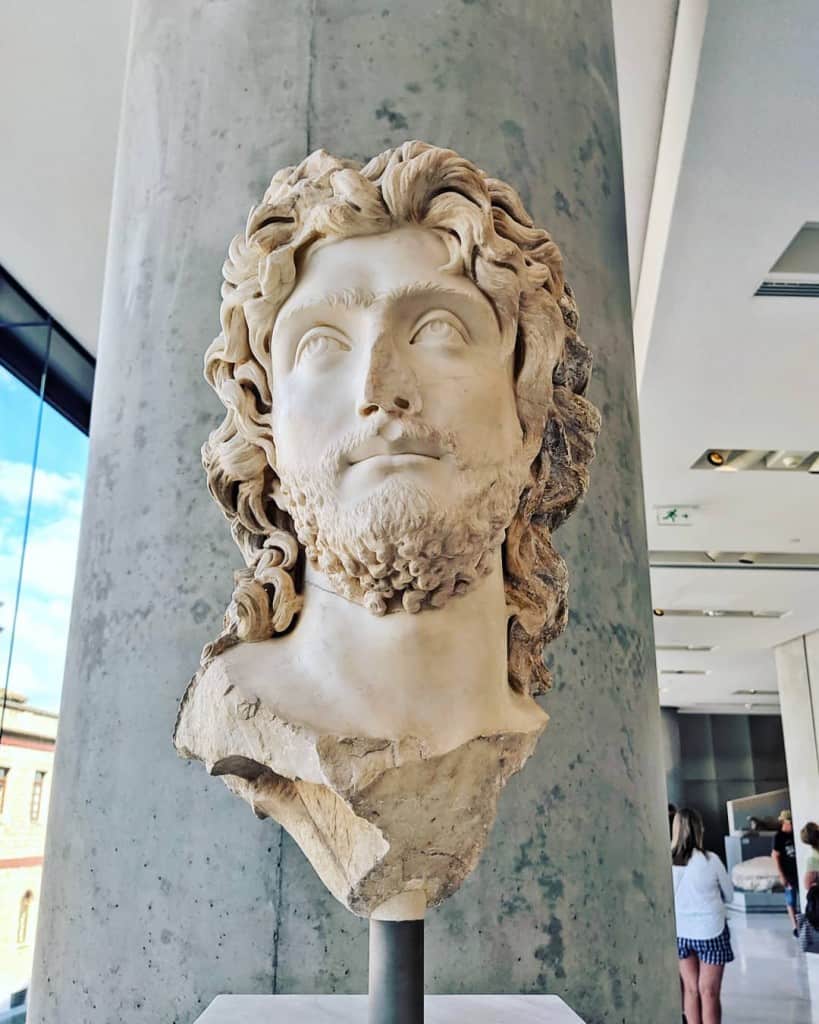 It is important to note that the cost of living in Athens is constantly rising and changing. Even in the past three years, the financial landscape has changed dramatically – particularly where rentals and properties are concerned.
In the twelve months from 2018 to 2019, house prices rose by 3.7%. This percentage increase is growing exponentially year on year.
Greece's "Golden Visa" Program
One of the biggest threats to the property and rental market in Athens is the increase in foreign investors. The Greek government's controversial Golden Visa scheme enables foreigners to obtain residency in Greece if they invest €250,000 in properties.
This scheme has attracted a lot of affluent Chinese and Russian investors who will purchase multiple properties and then rent them out on Airbnb. Investors charge an inflated price on Airbnb to target foreign tourists and ex-pats. In turn, the rental costs in Athens increase.

Back in 2017, it was possible to find a studio apartment in Athens for €200-€250 a month. In 2020, that rate had almost doubled.
Nowadays, locals are being forced out of their own Athenian neighbourhoods and having to move further and further out from the city centre.
For a one-bedroom apartment, you can now expect to pay around €650 a month. This may not sound all that bad if you are coming from the UK or the USA.
However, the average monthly salary in Greece is around €600 a month. As such, these rental costs are simply not feasible for most people on a Greek salary
The living costs in Athens discussed in this article reflect the situation as of October 2021. This article will be periodically reviewed and updated to reflect the current situation.
It is important to consider a long-term view, and the potential that costs will shift and change going forward.
Rental Prices in Athens
There are two primary property rental websites that we use in Greece – Spitogatos, and XE. gr. You can also use ex-pat Facebook groups as people often post their properties in those.
However, keep in mind that sometimes people falsely inflate the prices as they believe that foreigners do not understand the rental rates. Welcome to Greece!
It's like the wild west out here sometimes! You can also join my Greece Facebook group for help and support. 
When you see apartments that interest you or somebody provides you with a quote, check these with locals first. That way, you can establish whether you are being quoted a fair price and can then go back and negotiate with the landlord if necessary.
Average Rental Prices
For a one-bedroom apartment that is around 40m2 in size, you can expect to pay around €450 a month. For a two-bedroom apartment of approximately 92m2, expect to pay €600 and up.
You will see the volatility of the property market reflected in the listings. Listing prices vary drastically.
For instance, 92m2 Athenian apartments can range from €500pcm, all the way up to €1700pcm. Yes, in the same neighbourhood! 
The neighbourhood that you choose will also impact the rental prices. For instance, Pagrati and Koukaki are high in demand.
Meanwhile, Exarchia and Patission see lower rates. If you are seeking a short-term rental, try to avoid Airbnb as the prices are usually inflated. Instead, you can ask around and search Facebook groups.  
Administrative Fees for Renting an Apartment
Most Athens apartments require a security deposit. This is typically equal/approximate to one month's rent.
Many property listings on Spitogatos are managed by Letting Agents. The letting agent's fee is usually a couple of hundred euros or a similar price to one month's rent.
With that considered, if you are looking to choose an apartment that is €500 a month, you should be prepared to pay €1500 upfront. This breaks down as €500 rent, €500 deposit, and a €500 fee.
Utilities and Bills in Athens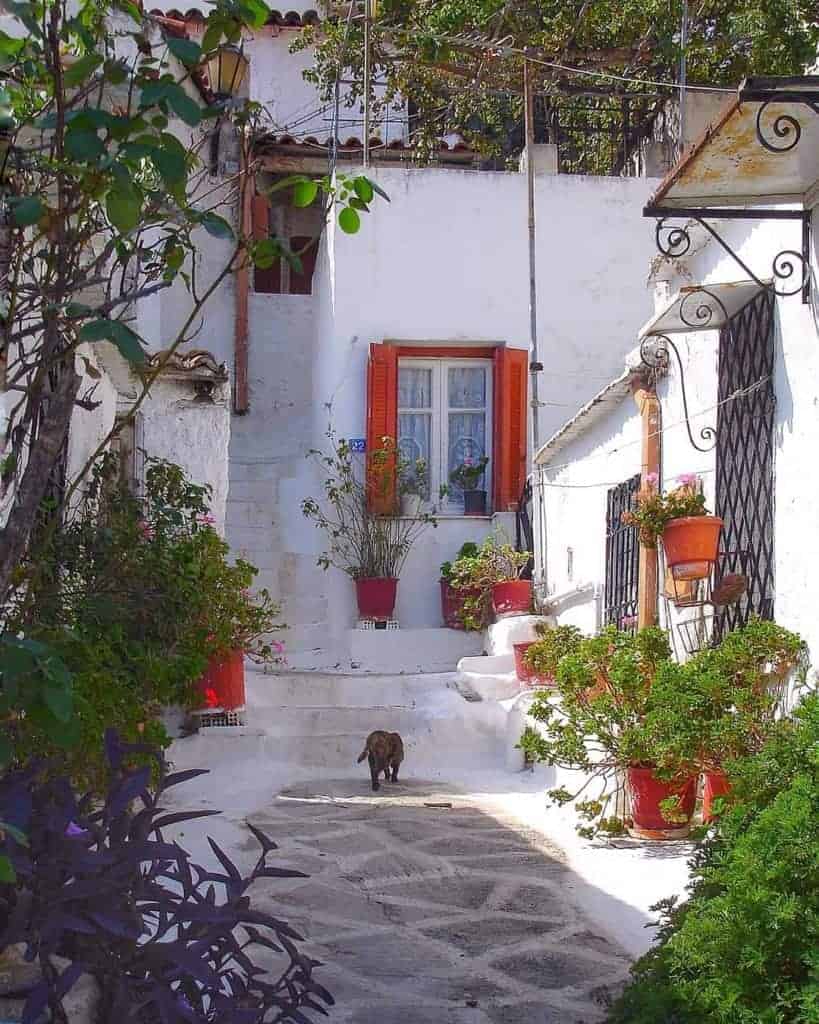 It goes without saying that there are additional monthly bills that you will have to consider if you want to live in Athens besides rent. Gas and electricity bills vary depending on consumption but this should not exceed €120 per month.
Wifi bills in Greece are comparable to other European cities. You can expect to pay around €20-25 a month for the connection. 
Many apartment buildings in Greece will charge a monthly or quarterly admin fee to their residents. This varies from place to place, but it covers things like building maintenance work and cleaning.
It is important to note that it can get very cold in Athens during the winter. A lot of old apartment buildings do not have central heating systems that can be individually controlled. One of the reasons for this is the economy and the fact that people would not/could not afford to pay their bills.
In the winter, the heating may be turned on for a couple of hours in the mornings and evenings and controlled by the building manager. You may have to pay additional fees during this time.
Cost of Dining Out and Entertainment in Athens 
Dining out and enjoying evening entertainment in Athens is very reasonable. Aside from the current rental crisis, you can enjoy a much better standard of living in Athens compared to in the UK or the USA.
Some pricing examples are given below to give you an idea of the standard cost of living in Athens. 
500ml beer at standard Athens bar/tavern – €2


500ml beer at an upscale Athenian bar – €5


Half a liter of wine/sangria at an Athens bar – €5


Cocktail at a Central Athens bar – €8-12 


Freddo espresso to take away – €1.50


Freddo cappuccino to take away – €1.80 


Cappuccino (freddo/regular) in ex-pat area – €3.50 


Souvlaki stick street food – €1.40


Gyro street food – €2.40


Two-course meal in a taverna – €8-10 per person 


Cinema tickets – €7 per person


Cinema tickets on half-price Tuesdays – €3.50 per person


Monthly Gym Membership – €20-40 


Men's haircut: €15 


Women's haircut: €20
Cost of Transportation in Athens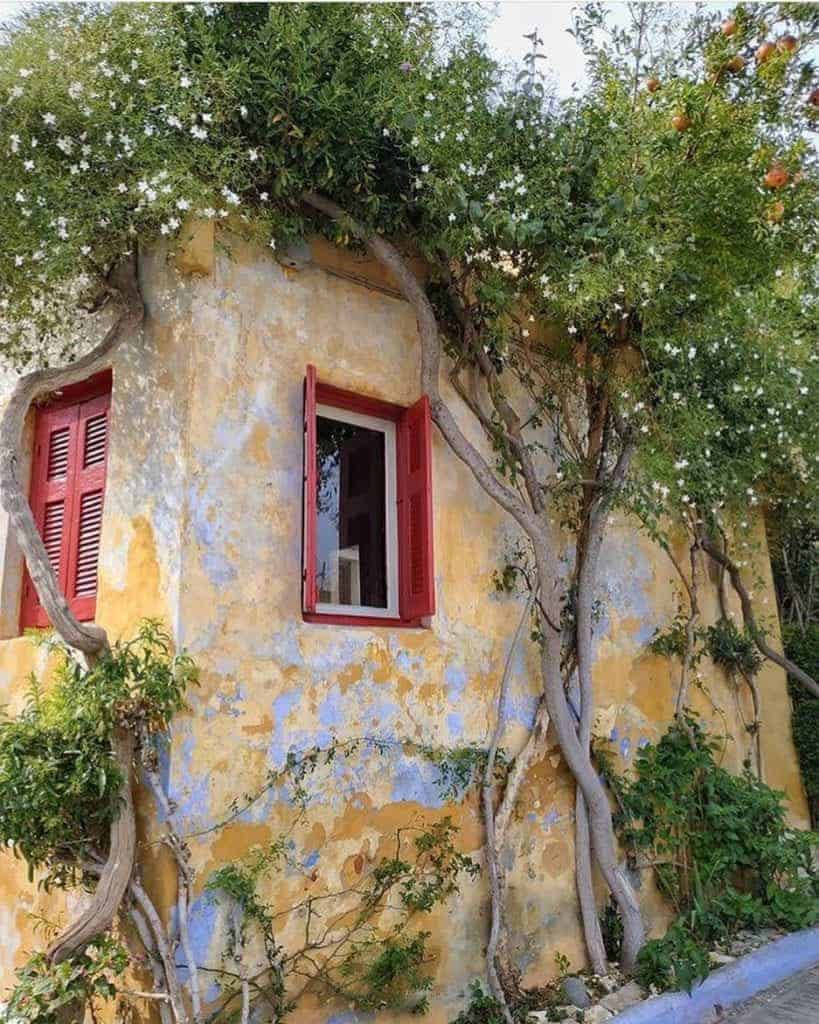 Public transportation in Greece is fairly good. A comprehensive bus and rail network services all parts of the city.
This includes routes to and from Athens airport, and the surrounding areas of Piraeus and Glyfada, Voula, and Vouliagmeni. A summary of public transportation prices is detailed below 
One way bus/metro ticket – €1.40


Monthly Athens transportation pass – €30


Taxi fare to/from Athens Eleftherios Venizelos Airport – €35


Taxi tariff per 5 miles – €12
Cost of Food and Toiletries in Athens
There are a number of popular supermarket chains in Athens. Most people shop at Sklavenitis, AB Vassilopoulos, or Lidl.
AB may be preferable for you as an ex-pat as they have a wider selection of international products. However, sometimes their prices can be a little higher than those of their competitors. 
It goes without saying that Lidl is a good supermarket choice if you are trying to stick to a tight budget. There is also a chain of supermarkets called "Economy supermarket" which sells cheaper, own-brand alternatives.
Sometimes, branded food and toiletry products are more expensive in Greece. This is because they are imported. Most Greeks shop for their fruit and vegetables at "laiki" – weekly neighbourhood farmer's markets.
Check when and where your local laiki is. You will be able to find produce at these places that are both fresher, and more affordable, than that at a chain supermarket. 
Food Prices in Athens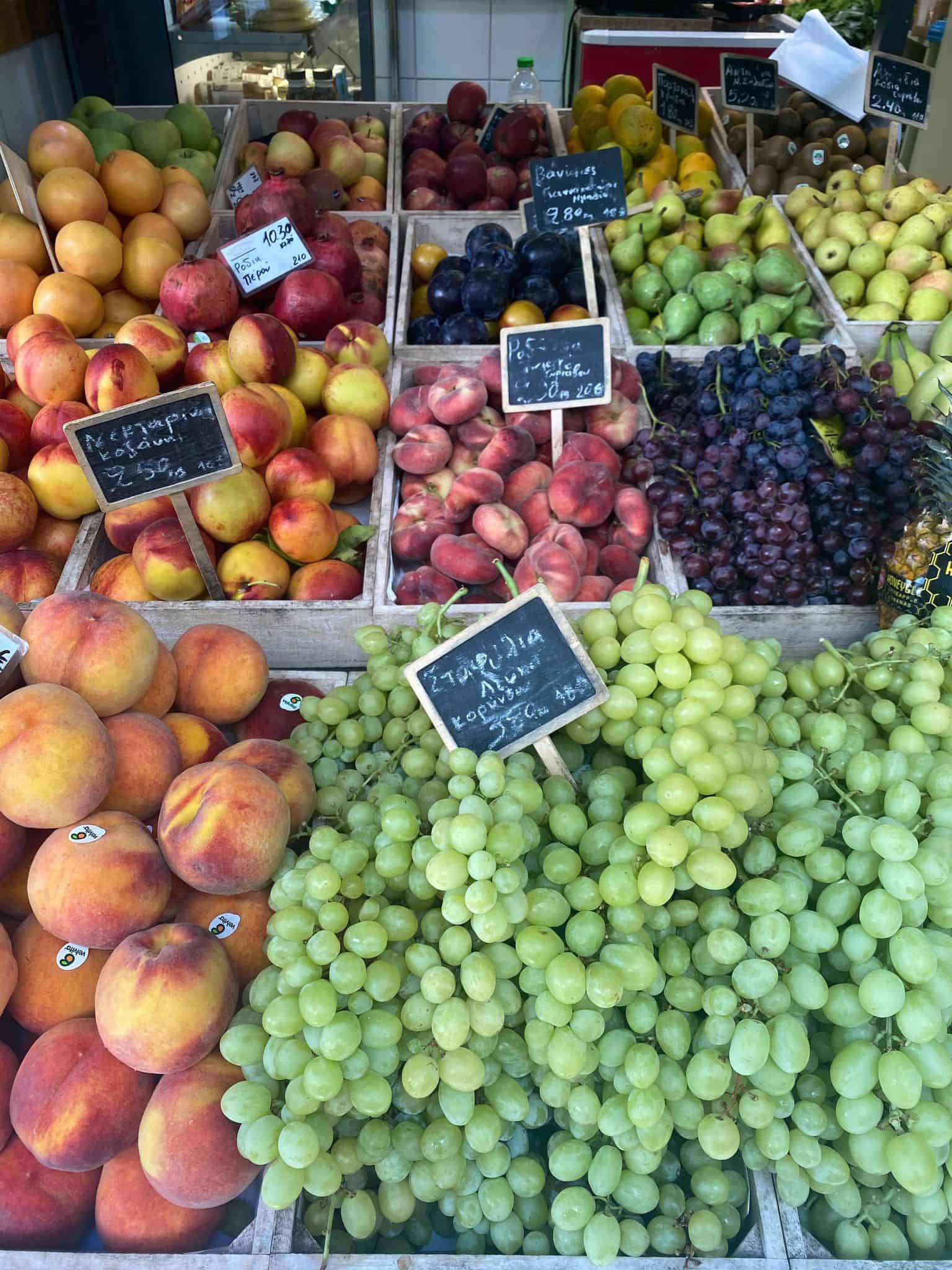 The average costs of a handful of different supermarket items are detailed below for your reference.
1 liter of milk: €1.50


A packet of six eggs: €1.50


1kg of tomatoes: €1.80


A kilo of potatoes: €0.95


500g of boneless chicken breast: €5


Feta cheese (500g): €4.50


500g pot of coffee: €3.50


Bottle of red/white wine: €2-6
Medical and Dental Treatment in Athens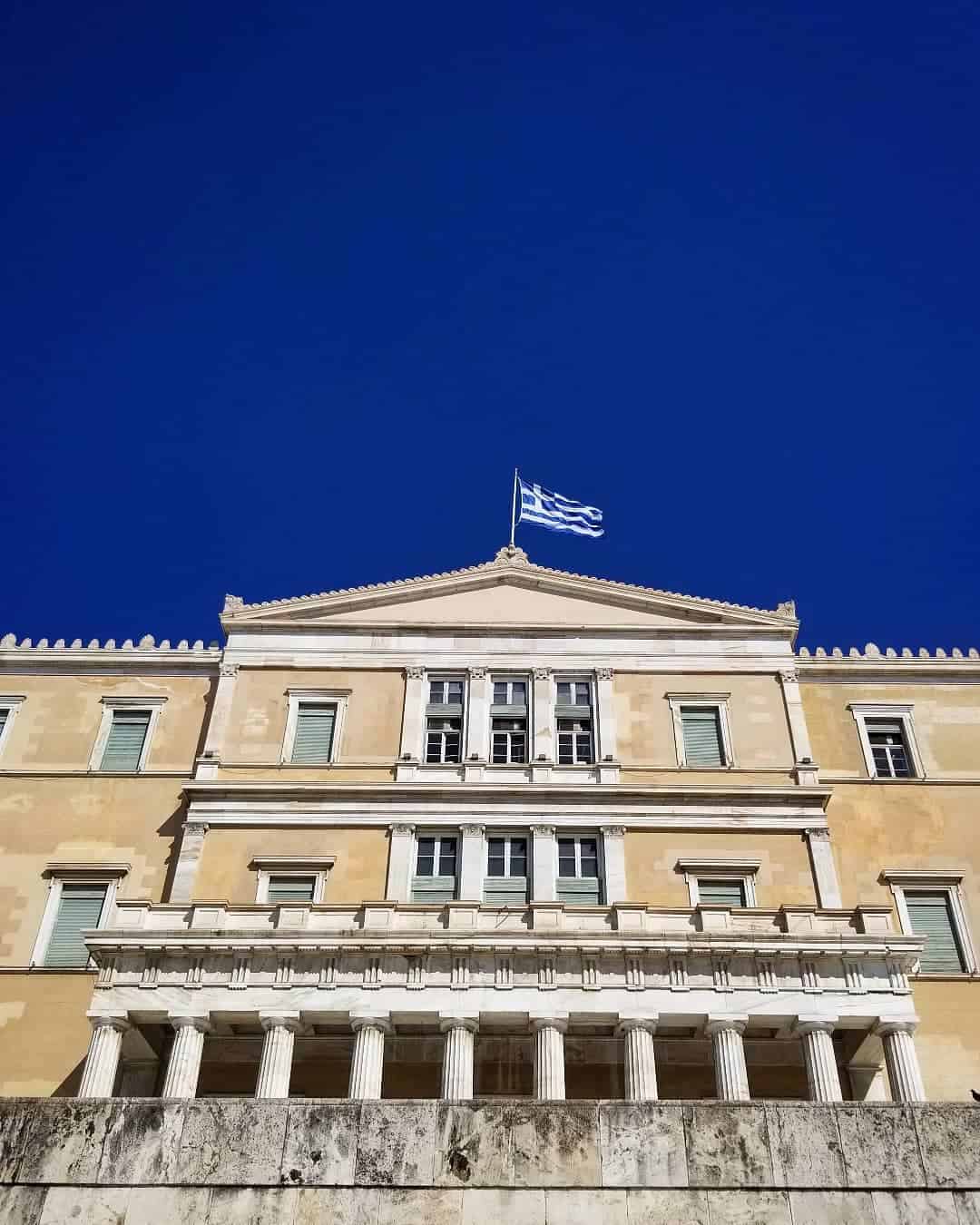 If you are seeking to move to Athens for more than three months, you will need to register with the local authorities and obtain a residence permit. A prerequisite of receiving this is having comprehensive private medical insurance.
The rate of your insurance policy will vary depending on your age, health, and lifestyle. Average policy prices for healthy adults start from around €50 a month. However, you will need to obtain a quotation that is tailor-made for you.
Appointment with a private doctor (no insurance): €40

 
Average monthly ex-pat health insurance: €50


Panadol Extra: €3.50 


Box of Cold & Flu Medication: €3.50 


Box of Antibiotics: €5 


Prescription Medication: €7


Extensive Blood tests: €80


Dental X-Ray:  €25 


Dental Filling: €50


Extraction/Root Canal/Wisdom Tooth Extraction: €100 
€40 is pretty much the standard rate of getting a Doctor's appointment in Athens, regardless of the ailment. It is possible to purchase a lot of medications over the counter in Greece, which cannot be purchased over the counter in other countries.
For example, antidepressants. That is not to say that you should go around self-prescribing of course, but that if you are on prescription medication in your own country, you will be able to pick it up easily in Greece.
Summary of Monthly Living Costs in Athens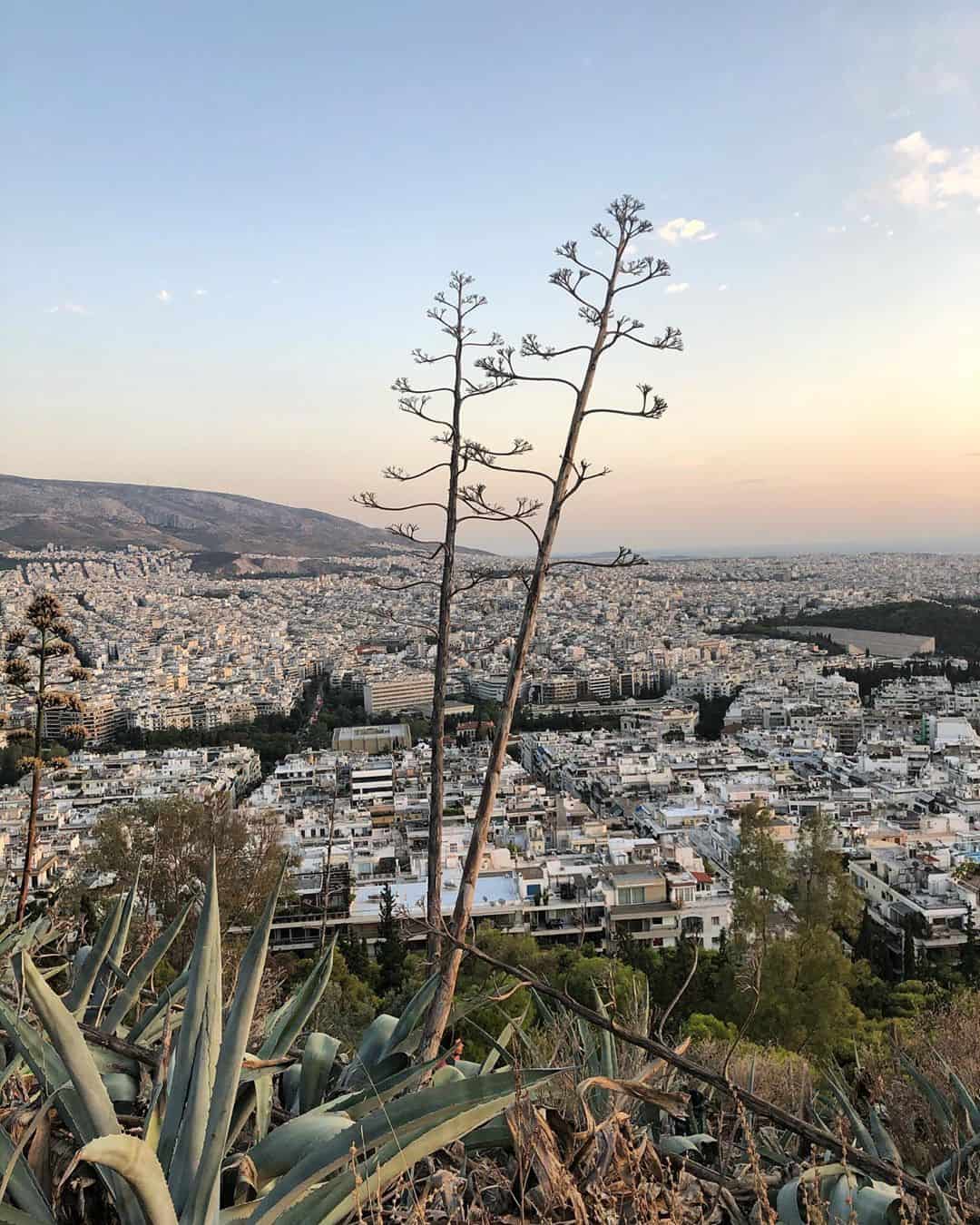 A summary of monthly living costs in Athens is provided below. This is based on one person renting a moderately-sized one-bedroom apartment in central Athens.
Of course, there are variables to this depending on personal lifestyle choices, and also, whether you opt to rent an apartment or a compact studio. The intention of this guide is to give you an 'idea' of what your living costs would be in Athens, Greece. 
Monthly apartment rental (92 m2 place) – €650


Additional monthly bills (electricity, internet) – €100


Monthly transport pass – €30


Monthly phone bill – €30


Cost of toiletries and groceries for the month – €200


Expat health insurance – €50
Total: €1070 per month
Coworking Spaces in Athens, Greece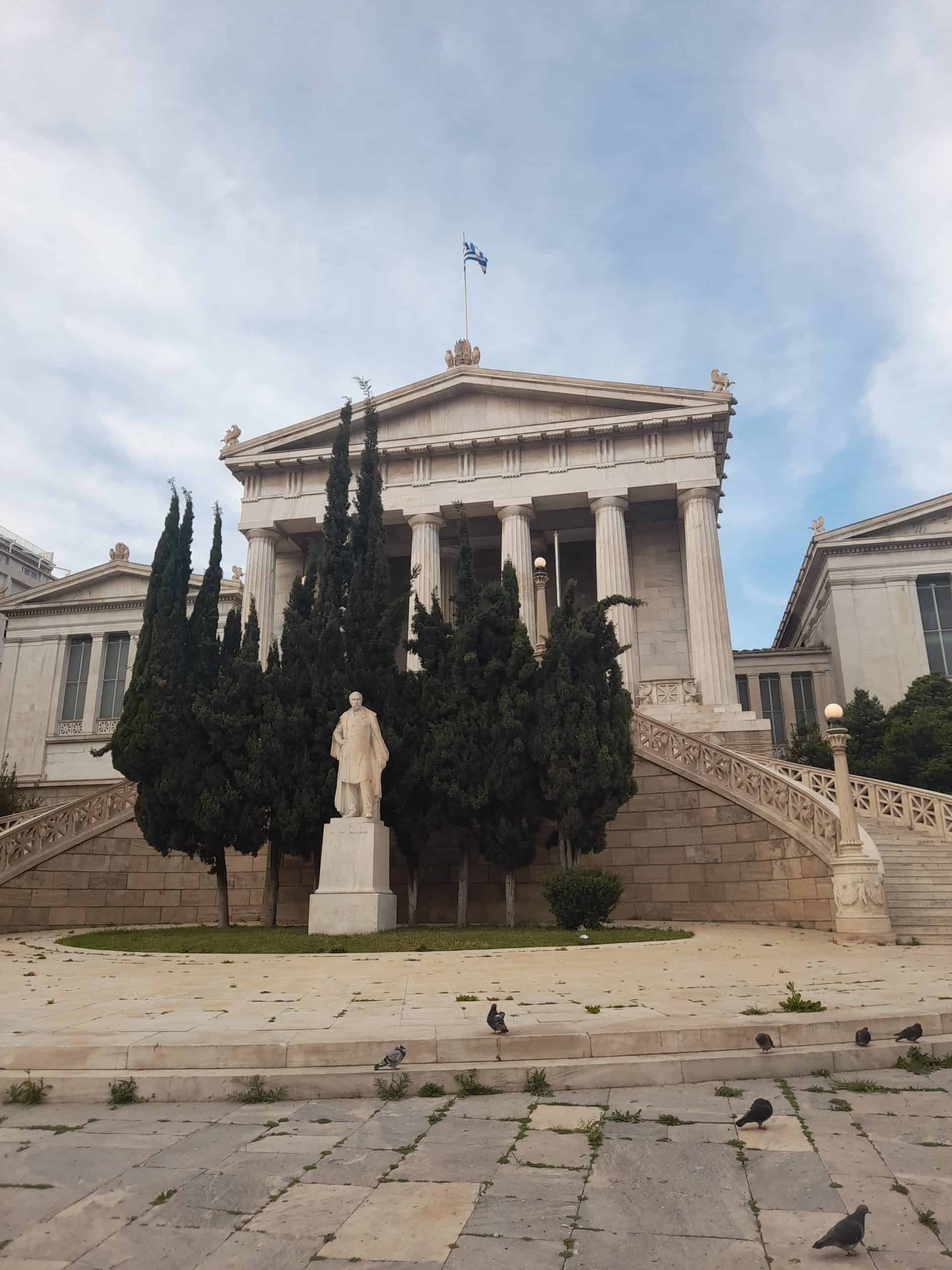 More and more digital nomads and remote workers have discovered the appeal of living in Athens, Greece in recent years. Following their arrival, a number of coworking spaces have opened up around the city.
If you are not familiar with the concept, a coworking space is a remote working office where you can pay for a hot desk or a private office and work alongside other entrepreneurs. Athens coworking spaces are generally reasonably priced.
Expect prices between €130 and €170 a month. It's important to shop around as the facilities and amenities offered from place to place vary significantly.
A lot offer free tea, coffee, and snacks, or even on-site baristas. While €130 a month upwards might sound steep at first, it probably doesn't work out all that much more expensive than sitting and working at Athens coffee shops all day.
Conclusion
There is a lot of misleading information on the internet about the cost of living in Athens. When I review the prices that are outlined on ex-pat websites, they are completely different from what I have experienced. Why?
More than likely these figures are based on Digital Nomads and short-term expats living in short-term rentals where the prices are inflated for foreigners. People often pay these inflated prices as they seem "not bad" compared to what they are used to elsewhere.
However, they are definitely not what should be paid for Greece. All of the information contained here is based on my experience as someone who has lived in Athens for the last four years.
It is also the most up-to-date information on the cost of living in Athens on the web. Everything on this website is updated periodically.
Final Thoughts
Do you have any further questions about the cost of living in Athens? Feel free to drop me a comment below.
I have also written this comprehensive guide on moving to Greece to help you with the move. Geia sou! Melissa xo
---