Understanding the cost of living in Athens is a key consideration if you are thinking about relocating to the Greek capital. How will your monthly expenses compare to what you are currently spending? Will you be able to save money in any way?
This guide has been written by a long-term ex-pat in Athens, Greece (me!) It is updated periodically and runs through all the various bills and expenses that you ought to consider if you are thinking about relocating.
Athens, Greece
Athens is arguably one of the most underrated cities in all of Europe. Most people spend a couple of days here en route to the Greek islands and never really get to know the city outside of visiting the main tourist sites. (The Acropolis, the Ancient Agora, the Temple of Olympian Zeus, etc)

However, there is much more to Athens than initially meets the eye. The city is made up of various different neighbourhoods and districts, each of which is like a separate little village in itself.

Each has its own distinct personality. For instance, there is Koukaki, a little area that sits beneath the shadow of the Acropolis and is known as the ¨Little Paris¨ of Athens.

Koukaki was formerly a very industrial neighbourhood that takes its name from Greek businessman George Koukakis. After the industry in the region collapsed, many of the old factories and warehouses were converted into coffee shops, antique stores, and art galleries, giving Koukaki a vibe reminiscent of Greenwich Village in New York.
There is also Kolonaki, home to a well-heeled crowd, and several exclusive designer boutiques and chic international eateries. Think of Kolonaki as the Beverly Hills of Athens.

And then there's punky Exarchia, where every single inch of wall space and storefront facades is laden with bold, vibrant graffiti.

If you live in Athens, there is always plenty to see and do here. You can spend months/years based in the Greek capital and still find new Athenian museums, and new favourite parks, plazas, and districts.

Better still? The cost of living in Athens is as much as 30% cheaper than the cost of living in other European cities.
The Cost of Living in Athens
Athens is one of the most affordable cities in Europe. If you are moving here as a couple, you could easily live comfortably here on a budget of just €1,000 a month.

This is practically unheard of in the western and northern parts of the European continent. In London or Porto, for instance, that would barely cover your rent! Considering the cost of living crisis that much of Europe is currently facing, Athens is looking more appealing than ever.

Still, the cost of living in Athens is increasing every year. The war in Ukraine, inflation, and the ever-increasing amount of people moving to Greece, are all driving up costs.

But the gap between the cost of living in Greece and the cost of living elsewhere in Europe is far from close. You will find that your money goes further in Greece and that you will be able to enjoy the same comforts as you did in your home country for less here.
Wages in Greece are lower than in much of Europe, but it is all relative. If you run your own business or make a decent income from sources outside of Greece, you may find that you are able to effortlessly save a lot of money every month and live well below your means.
Rental costs in Athens Greece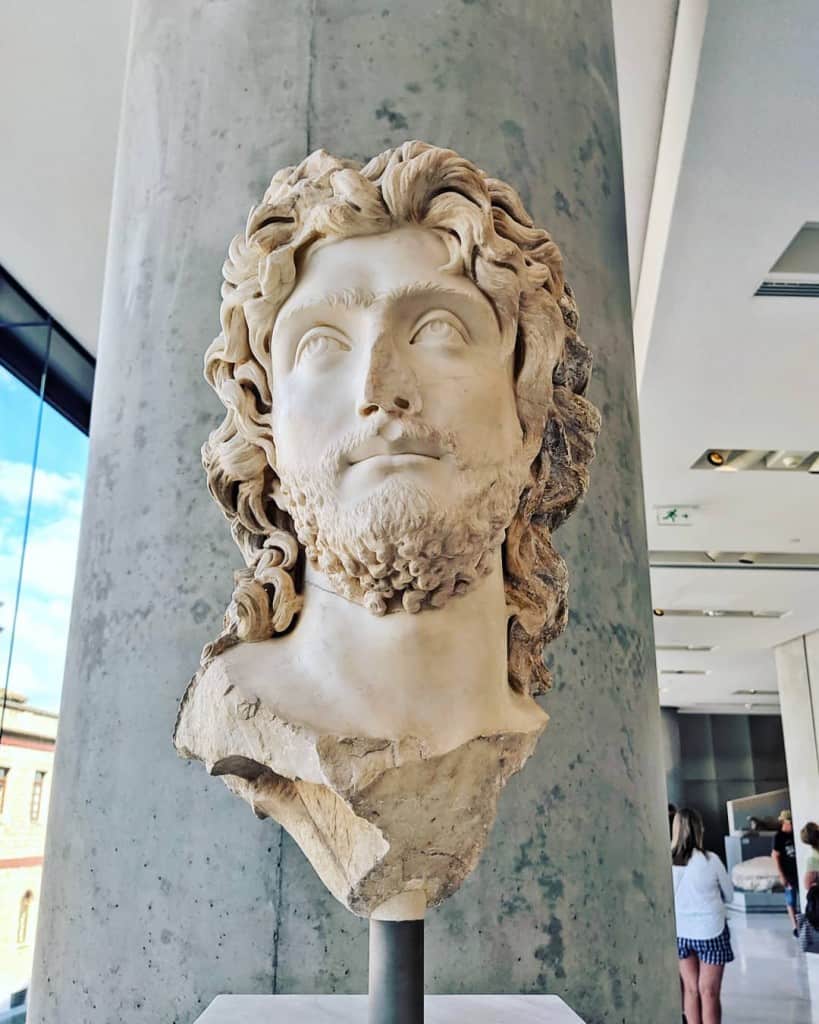 Your biggest cost of living in Athens will be rent (unless you are looking to buy property). Rental prices in the city are increasing year on year and finding long-term rentals can be challenging.
Finding an apartment in Athens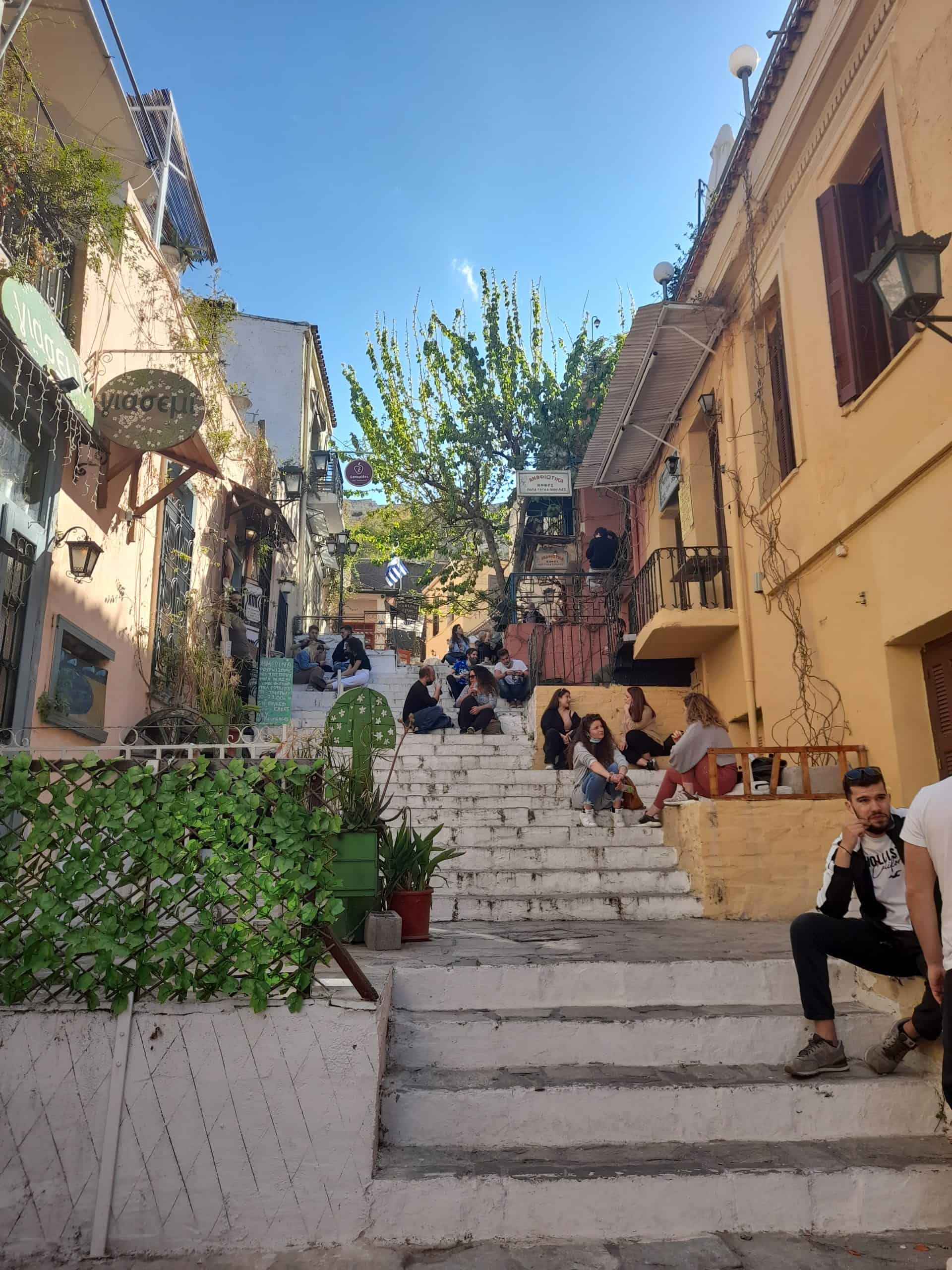 Airbnb and other short-term rental platforms are partly to blame for this. So many properties in central Athens have been purchased by people purely with the intention to rent them out to tourists at a premium rate.

This is driving up rental costs, pushing Greeks out of their neighborhoods, and making it harder and harder to find a place to live. Sadly, this seems to be a problem caused by Airbnb all over the world.
There are so many variables that come into play when determining what a fair rental amount should be. The size, modernity, and spec of the property will be a factor. So too, is its location
The central neighborhoods of Thissio, Psyri, Plaka, Koukaki, Kolonaki, and Makrygianni are extremely sought after. Kolonaki in particular, along with Glyfada, Psychiko, Neo Psychiko, and Haidari are among the most "upscale" parts of town.

Vyronas, Pagrati, the Mets, and Kaisariani are charming residential areas just south of the center but they are also becoming increasingly gentrified and expensive. Exarchia and Metaxourgio are two artsy, creative neighborhoods that previously had less than stellar reputations, but which have seen a big overhaul in recent years.

You may be able to find bigger apartments here for less. Similarly, the northern districts of Patisia and Sepolia are a little rough around the edges, but your money goes a lot further here. Generally speaking, prices become more economical, the further you go from the city center.
Apartment prices in Athens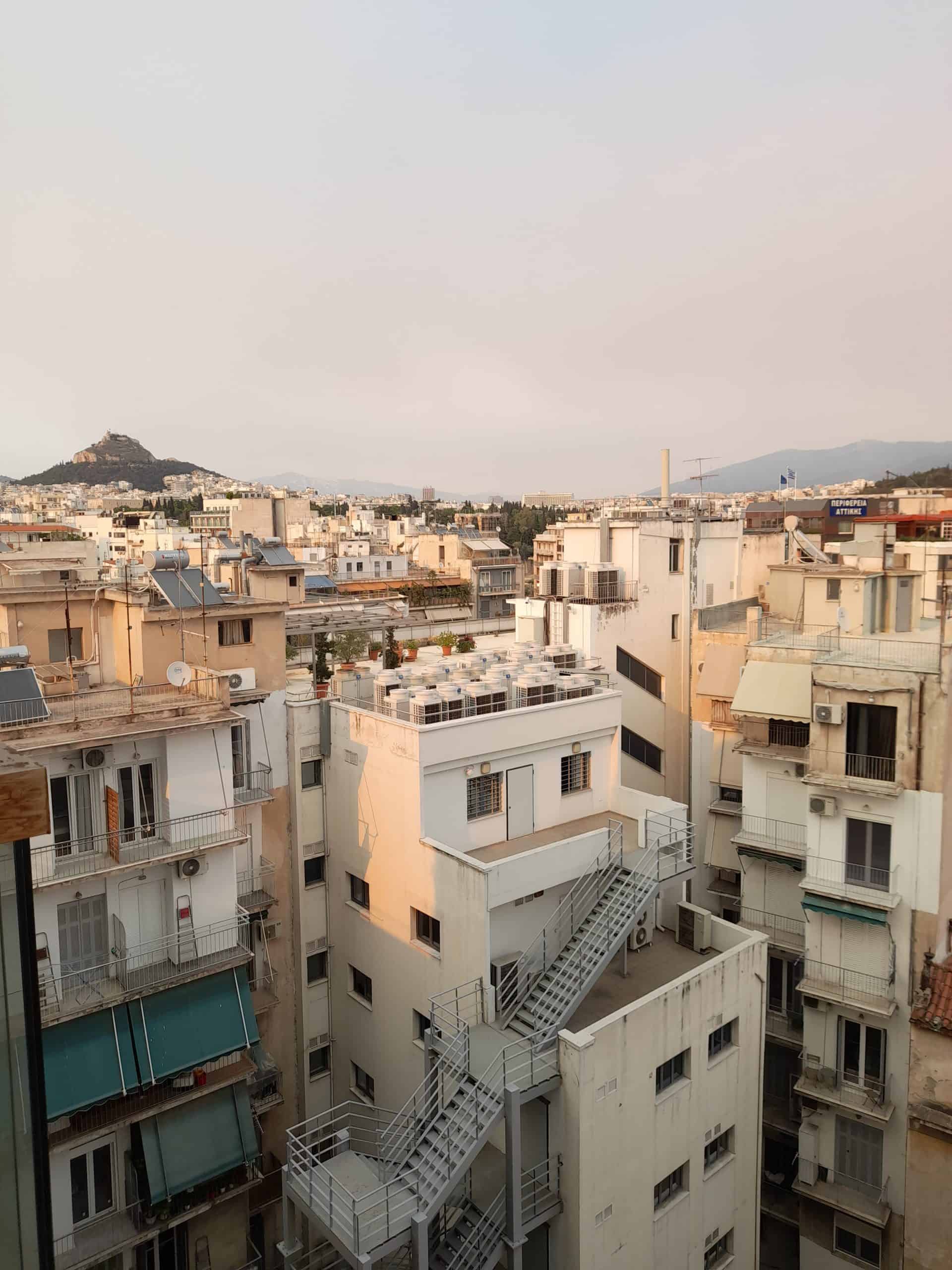 Expect to pay between €350-€400 a month for a 40m2 one-bedroom apartment in Athens. For a 92m2, two-bedroom apartment, you can expect to pay between €500 and €650.

However, the reality of actually finding somewhere within reasonable price brackets can be a lot more challenging, mostly for the reasons outlined above. Spitogatos and XE.gr are the main property rental sites used in Greece.

You will also find that people advertise properties for rent or purchase via Greece Facebook groups. However, committing to something found on this platform obviously requires a lot more caution.

You also need to be very careful as unfortunately, scams do exist in Greece. As a foreigner, you may often find that you are quoted massively inflated rates because people simply assume that you have money, or that as an outsider, you do not know the correct price.

Always sense check anything that you have been quoted with a Greek friend. If you don't know anyone locally yet, join an Athens ex-pat Facebook group and ask for opinions there.
Signing a rental contract in Athens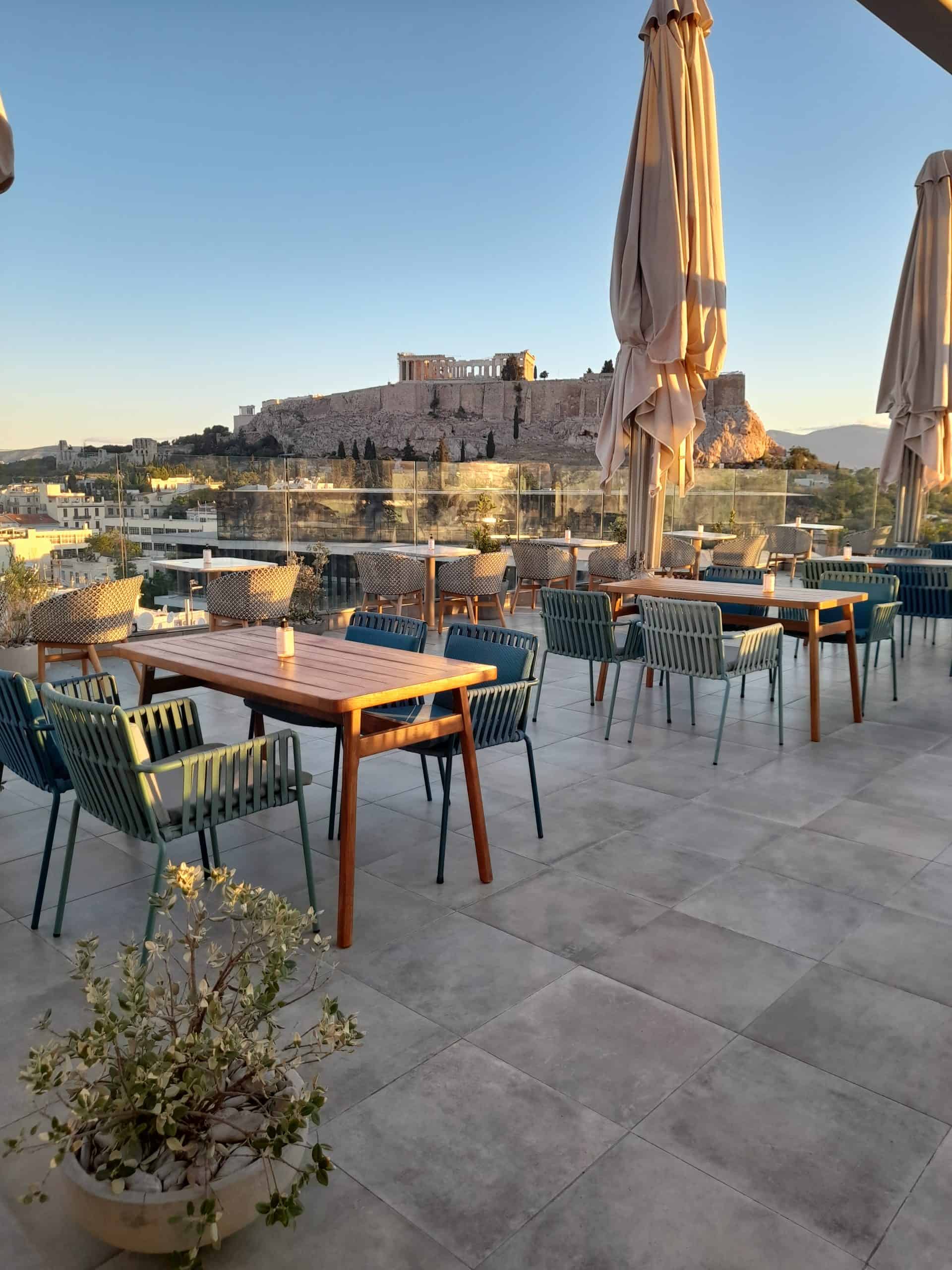 A lot of apartment rentals in Athens are managed by real estate companies while some are managed independently. Depending on how you find your new apartment, you may have additional expenses to pay. Always be careful when handing over money.

Most Greek rental contracts range between 6-12 months in duration. You may need to provide your AFM number in order to sign a lease, so make sure that this is one of the first things you organize when moving to Greece.

You will typically be asked to pay a first month's rent upfront, a deposit, and perhaps a letting agents fee. The letting agent fee can be as much as several hundred euros.

Your deposit is often equivalent to, or slightly more than, one month's rent. This should then be returned when you leave the property at the end of the lease but do ensure that you get everything in writing.

Greek rental contracts should be registered on an online platform known as Taxisnet. Some Greek landlords may request that you pay several months' rent upfront in advance.
Apartment maintenance fees
If you live in an apartment building in Athens (or in other Greek cities), you will usually have to pay a building maintenance fee. This may be billed monthly or quarterly and covers the cost of things such as the cleaning of communal areas, and building repairs and maintenance.

You will be advised how much this is going to be when you sign your rental contract. It could be anywhere between €25-60 a month.
Electricity bills in Athens, Greece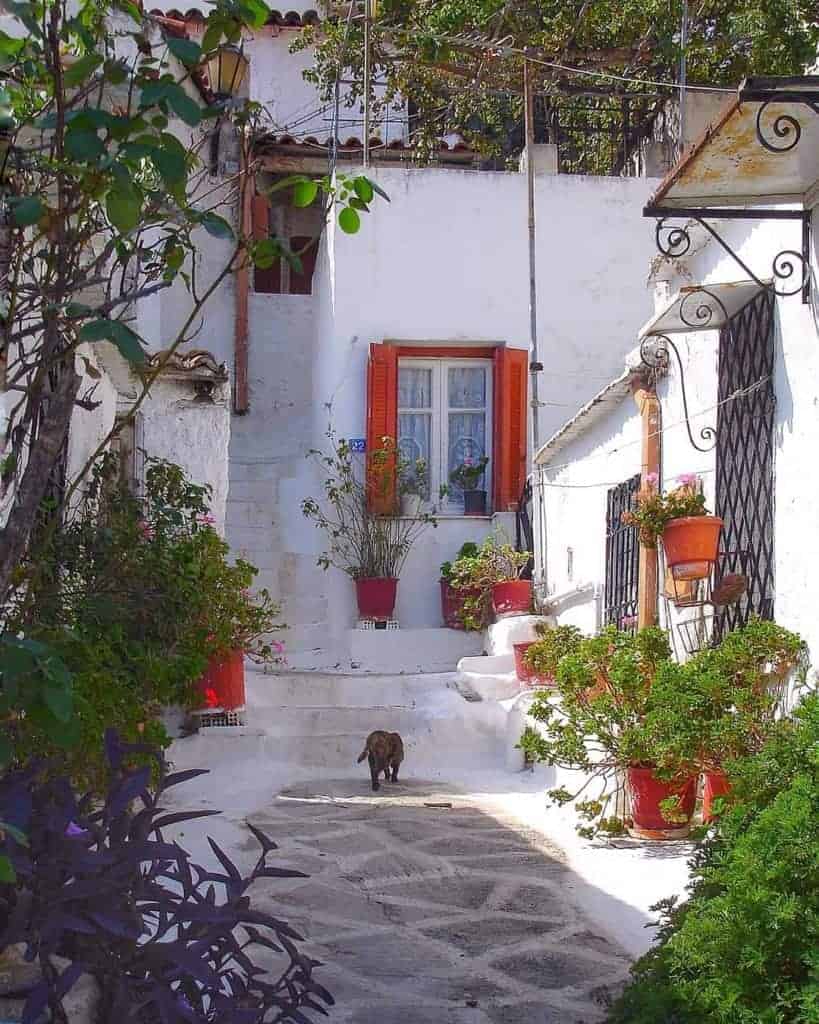 If you rent an apartment in Athens, your landlord may suggest keeping all of the bills in their name rather than switching them over to yours. This can often save the hassle of having to switch everything over (Greek bureaucracy can be a nightmare).

However, you should insist that they send you a photo of the bills as they come each month/quarter. (As mentioned, scams in Athens do happen). It is also a good idea to take a meter reading when you first arrive.

Expect to pay around €60-€70 a month for electricity if you live in a small flat. This is based on one or two people sharing. If you leave the aircon on constantly in every room during the summer months, or you have an electric heater that guzzles electricity constantly on the go in the winter, this will increase.
Gas bills in Athens, Greece
Most Athenian apartment buildings only use gas for their central heating. A lot of older buildings are quite old-fashioned and tanks of petrol are delivered during the Greek winter months

You do not have control over your own central heating and this will be centrally managed. The heating for the entire building will probably be turned on on a timer for a couple of hours in the mornings and evenings.

This may be between €30 and €70 a month. Due to the situation in Russia, gas prices are likely to increase in winter 2022 but the extent of this remains to be seen currently.
A couple of hours' worth of central heating a day is usually not enough. Contrary to what people realise, Athens can be very cold in the winter. So, you will need to layer up or purchase plug-in electric heaters.
Picking up furniture in Athens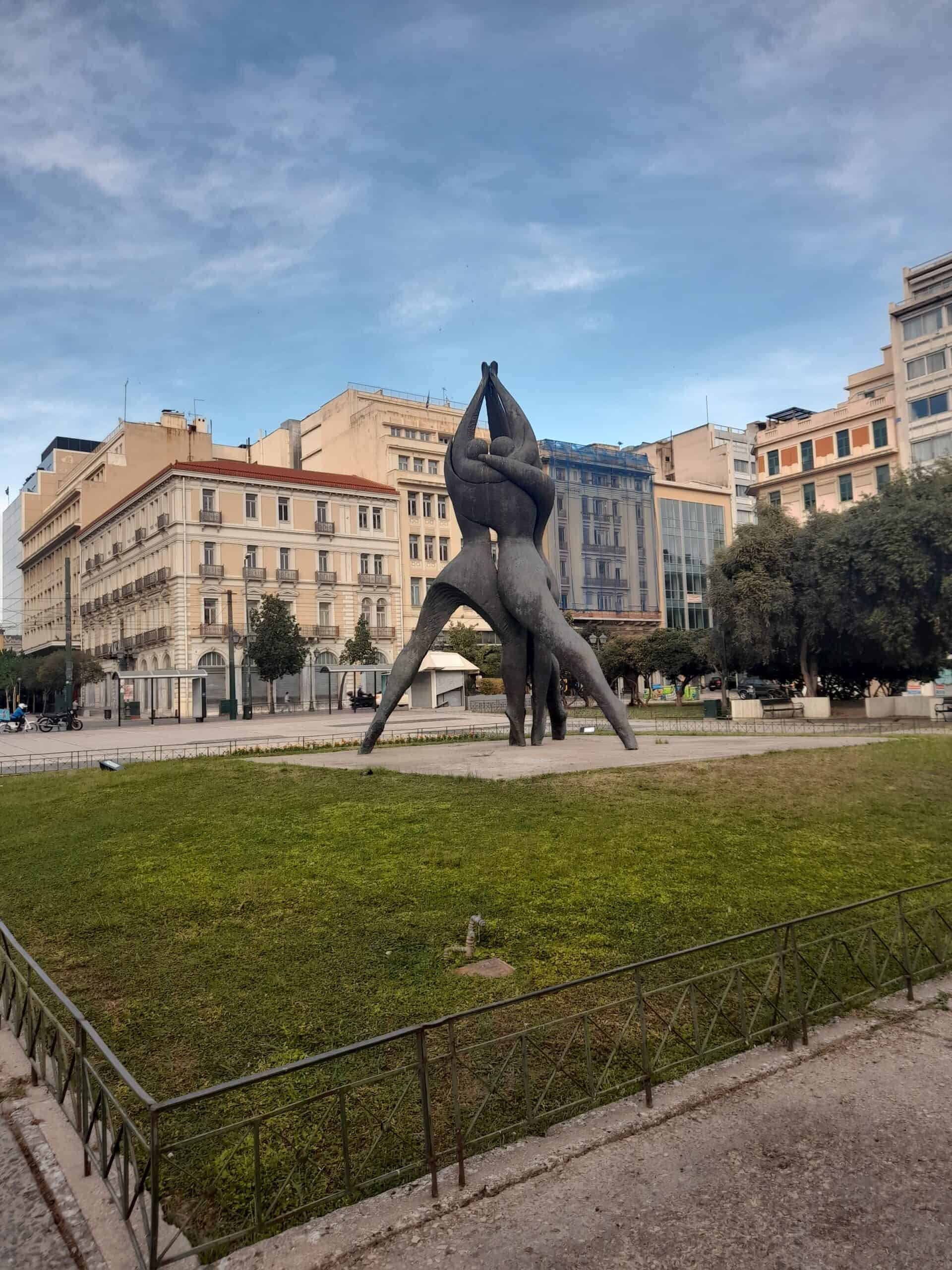 Some Athenian apartment rentals come fully or partially furnished, while others are completely bare. Whether your rental is going to be furnished or not will be specified on the listing.

There are plenty of places across the city where you can pick up furniture, whatever your budget. Kaloterakis Furniture (Loukianou 21), Myran Scandinavian Design (Fokilidou 3), and Roma 5 Design (Roma 8) are great choices if you are looking for stylish, independent stores.
Of course, IKEA is always a good option for lower-cost furnishings. There is a huge IKEA branch in Aigaelou in the Northwestern part of the city (Kifisou 96-98).
Setting up a home internet connection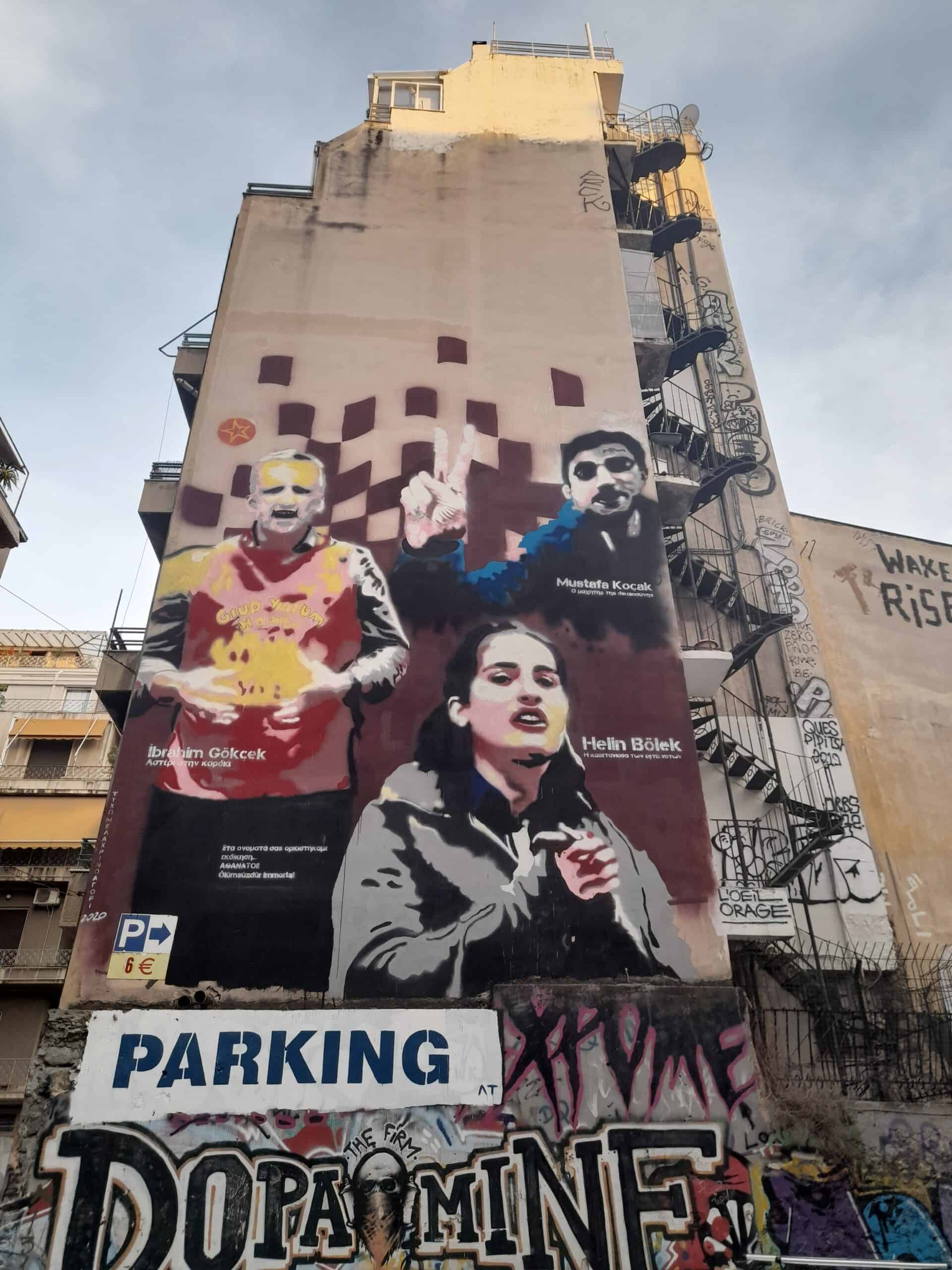 If your internet connection is not already set up in your new Athens home, you will need to find an ISP and organise this yourself. You will need to have a little bit of patience here. Greece is not always the most organised of places and it can take a matter of months for someone to come out to you and set up your internet.

There may be a few upfront costs that you need to consider. For instance, perhaps €30-€40 for a router to be installed, depending on the ISP that you choose to go with. There may also be additional installation fees to consider.

You should expect to pay between €20-€25 a month for your internet contract. OTENet, Wind, Hellas Online, Forthnet, Vodafone, and Net One are popular providers.
Coworking spaces in Athens, Greece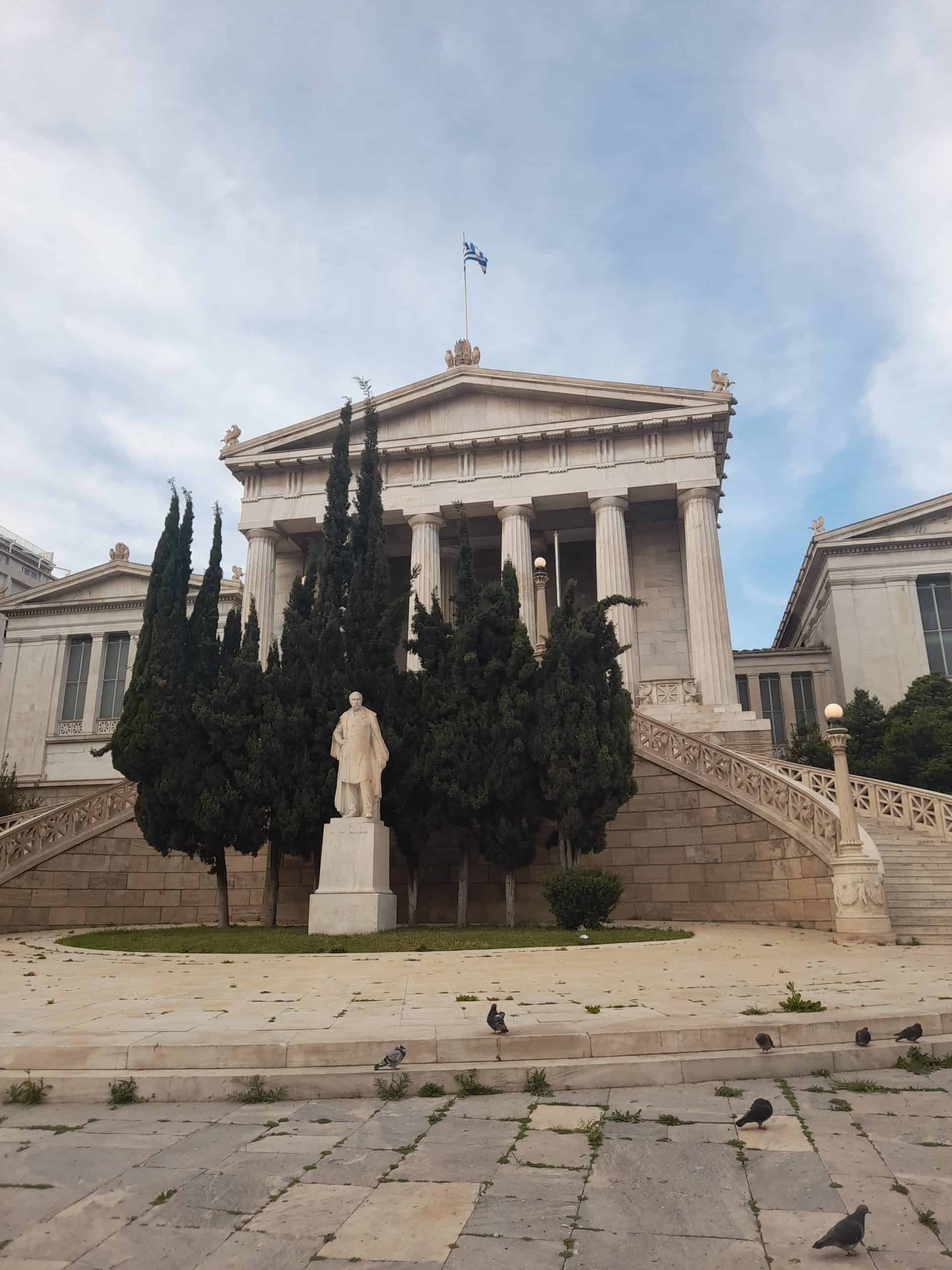 If you work remotely and seek a change of scenery from having to work from home all day, you will be pleased to discover that there are several coworking spaces in Athens. Expect to pay between €130 and €170 a month for a hot desk.
Private offices cost slightly more. It's important to shop around as the facilities and amenities offered from place to place vary significantly. Free tea, coffee, and snacks are often included in the monthly fee.
Entertainment costs in Athens
Dining out and enjoying evening entertainment in Athens is very reasonable. You can enjoy a much better standard of living in Athens compared to the UK or the USA.
Some pricing examples are given below to give you an idea of the standard cost of living in Athens.
500ml beer at standard Athens bar/tavern – €2


500ml beer at an upscale Athenian bar – €5


Half a liter of wine/sangria at an Athens bar – €5


Cocktail at a Central Athens bar – €8-12


Freddo espresso to take away – €1.50


Freddo cappuccino to take away – €1.80


Cappuccino (freddo/regular) in ex-pat area – €3.50


Souvlaki stick street food – €1.40


Gyro street food – €2.40


Two-course meal in a taverna – €8-10 per person


Cinema tickets – €7 per person


Cinema tickets on half-price Tuesdays – €3.50 per person


Monthly Gym Membership – €20-40


Men's haircut: €15


Women's haircut: €20
Public transport costs in Athens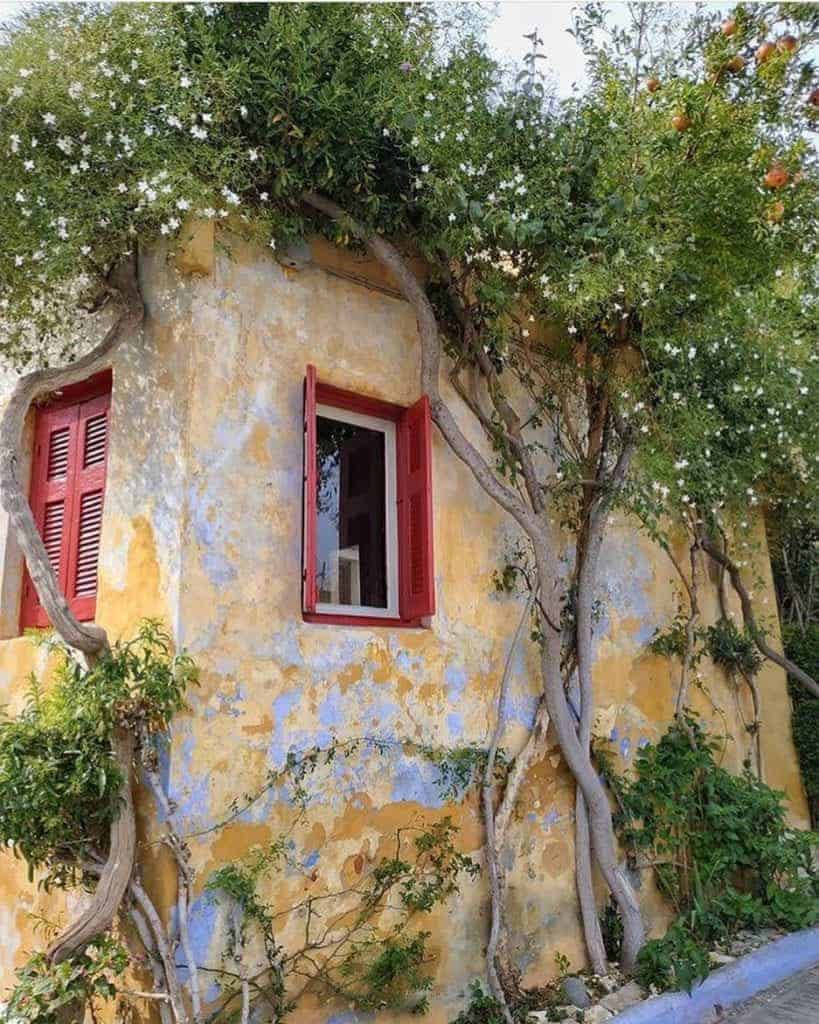 Public transportation in Greece is fairly good and Athens is no different in that regard. A comprehensive bus and rail network services all parts of the city.
This includes routes to and from Athens airport, and the surrounding areas of Piraeus and Glyfada, Voula, and Vouliagmeni. A one-way transport ticket costs just €1.40 and is valid for a 90-minute journey on any metro train and bus in the city.
If you are going to be living in the city in the medium or long term, you might find that it pays to invest in an Athens transport pass. A monthly Athena transport card costs just €30 a month and allows you to make unlimited journeys across the city.
Travelling to Athens Eleftherios International requires a separate "city and airport" ticket. This is €10 one-way or €18 for a return.
Taking cabs in Athens
Greek taxis can be a more comfortable way of getting around the city if you don't want to have to depend on public transport. Generally speaking, a cab from one side of the city to the other should not cost you more than €5-6.
Unfortunately Uber is no longer available here, and taxi drivers the world over can often be a law unto themselves. To avoid being potentially ripped off or taken on a roundabout route through town, download the taxiBEAT app prior to your trip.
The app connects you with only licensed, yellow taxis. However, it displays the price and the route to be taken prior to you getting in the vehicle.
So, you know that you are not going to be ripped off. A cab from central Athens/Syntagma Square to the airport will cost you around €30-€35, and a cab from Piraeus to Athens airport should be no more than €55 by day and €70 by night. From Athens to Kifissia or Athens to Vouliagmeni, expect to pay between €15 and €20 each way.
Cost of food and toiletries in Athens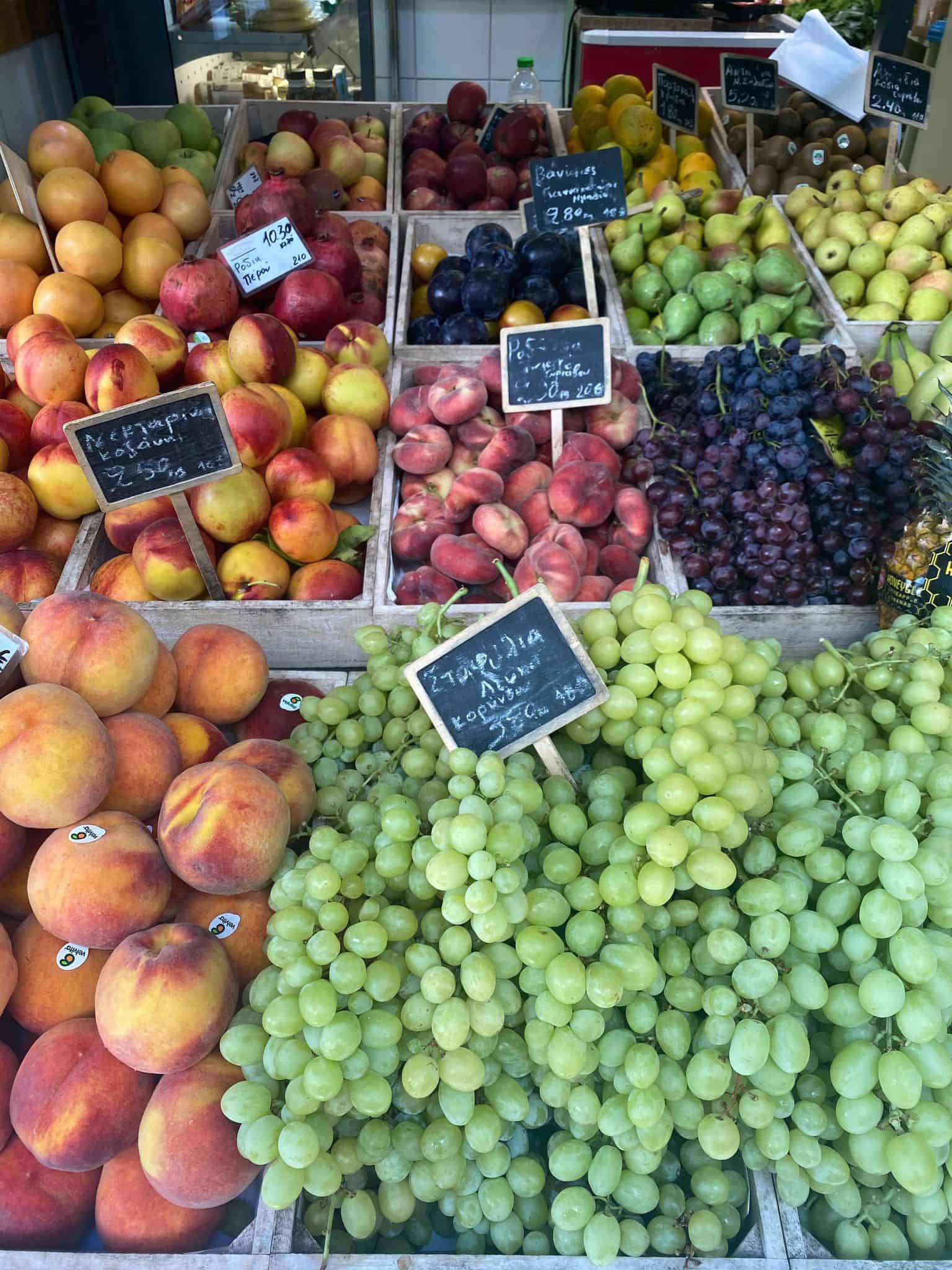 You will find numerous supermarket chains in Athens. Sklavenitis (ΣΚΛΑΒΕΝΙΤΗΣ) and AB Vassilopoulos are the main branches that you see.
However, you will also see "Economy supermarket" which is a good place to shop on a budget as it mostly sells cheaper, own-brand alternatives. You will also find branches of Lidl throughout the city.
Sometimes, branded food and toiletry products are more expensive in Greece. This is because they are imported.
So, many things like cereal, European chocolates, ground coffee, etc, may be as expensive, or more expensive than what you are accustomed to. AB Vassilopoulos has a wider selection of international products so this can be a good place to shop if you are seeking out home comforts.
Most Greeks shop for their fruit and vegetables at "laiki". These are weekly farmer's markets that are hosted in virtually every neighbourhood.
Check with your neighbours to see where and when your local farmers market will be. The produce here is both fresher and more affordable, than that at a chain supermarket. The largest traditional market of this kind is the Varvakios Agora (Athens Central Market) in Psyri.
Average food prices in Athens
Curious to gain an idea of the "average" cost of different household items in Athens? The prices of a few supermarket basics have been detailed below for your reference.
1 liter of milk: €1.50


A packet of six eggs: €1.50


1kg of tomatoes: €1.80


A kilo of potatoes: €0.95


500g of boneless chicken breast: €5


Feta cheese (500g): €4.50


500g pot of coffee: €3.50


Bottle of red/white wine: €2-6
Purchasing a sim card or phone contract in Athens
Purchasing a local sim card is a good way to stay connected when you move to Athens. Although some European plans may also work here and may not work out any more expensive.

Cosmote, Wind, and Vodafone are the main cell phone providers in Greece. Cosmote tends to have better 4G and 5G coverage across the country on the whole.

However, Vodafone may also be a good option if you frequently travel elsewhere in Europe as their Vodafone International plan offers minutes and data that can be used in any EU country. Picking up a Greek sim card is very straightforward.

You simply need to take your passport or some other proof of identity to a cell phone store. Expect to spend between €10 and €15 a month for unlimited texts, ample data, and minutes.
Cost of schools and education in Athens
If you are relocating to Athens as a family, finding a good school will be an important factor when choosing your neighbourhood. Public schools are free, though you may prefer to send your children to a private or an international school where they will study English.

These institutions will likely better prepare your children for working outside of Greece later. Precise fees vary from school to school and depend on the age of your kids.
However, in general, you can expect to pay between €7,000 and €13,000 euros a year per child. University-level education in Greece tends to come at a much lower cost than degrees obtained elsewhere in Europe.
Undergraduate fees start at around €1,500 a year including course books. Masters degrees start from around €2,000.
Purchasing medical insurance in Athens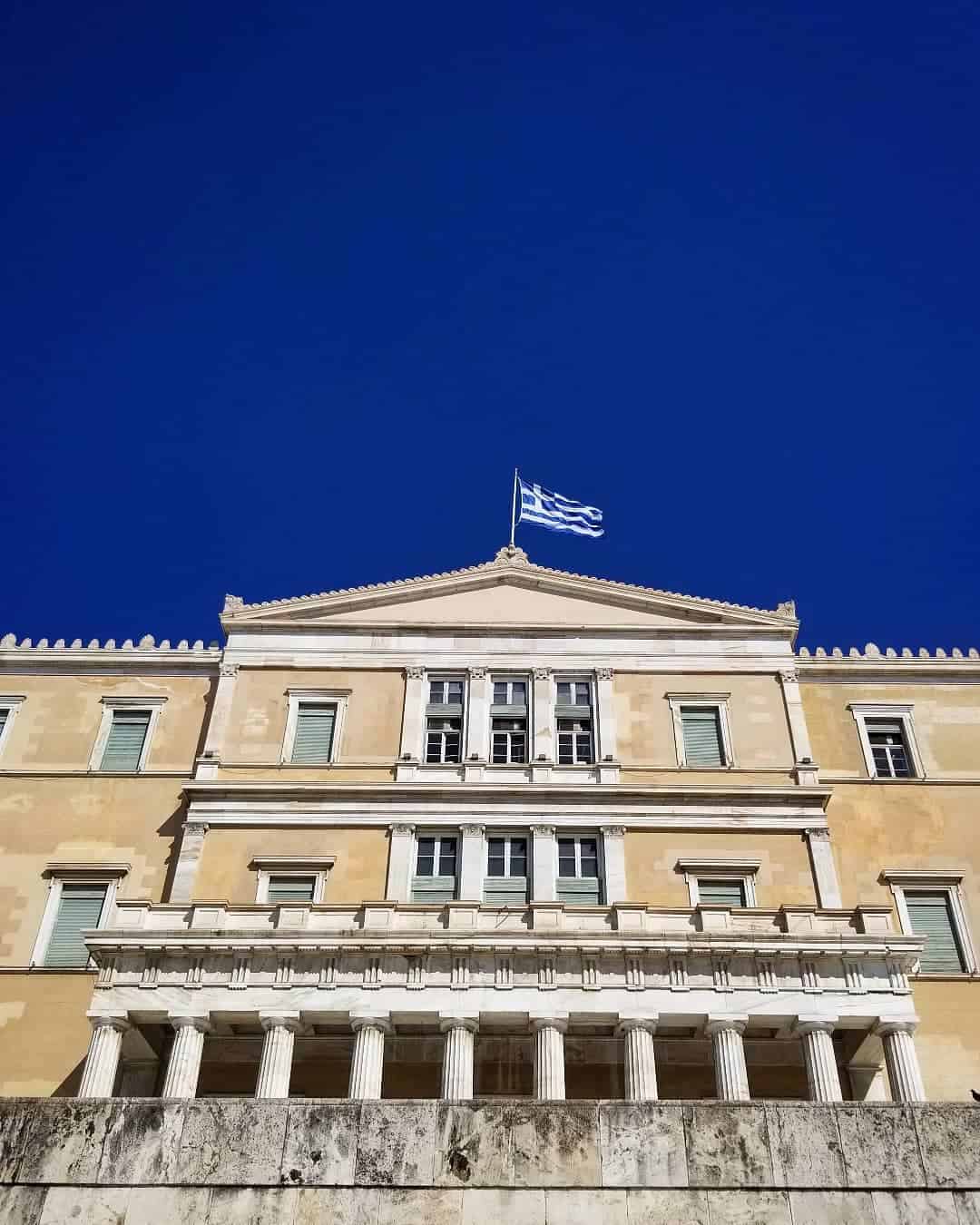 If you are seeking to move to Athens for more than three months, you will need to register with the local authorities and obtain a residence permit. A prerequisite of receiving this is having comprehensive private medical insurance.
The rate of your insurance policy will vary depending on your age, health, and lifestyle. Average policy prices for healthy adults start from around €50 a month.
Various reputable international health insurance providers operate in Greece. This includes the likes of Cigna Global, AXA, and Allianz. Lifestyle factors such as smoking, age, and any pre-existing conditions can affect your health insurance costs. You will need to obtain a quotation that is tailor-made for you.
Medical care and facilities in Greece are among the worst in Europe. So, it pays to have insurance.
If you do not have insurance and have a consultation with a doctor, expect to pay around €40 or €50 for your appointment. Basic meds (paracetamol, antihistamines, etc) cost between €3-7 a box in Greece.
It is possible to purchase a lot of medications over the counter in Greece, which cannot be purchased over the counter in other countries (e.g. antidepressants).
That is not to say that you should go around self-prescribing of course. However, if you are on prescription medication in your own country, you will be able to pick it up easily in Greece without needing to pay for another consultation.
Dental costs are also typically cheaper here than in other parts of Europe. Expect to pay around €17 for a consultation, €25 for an Xray, €40 for an amalgam filling, and €100 for an extraction.
Summary of monthly living costs in Athens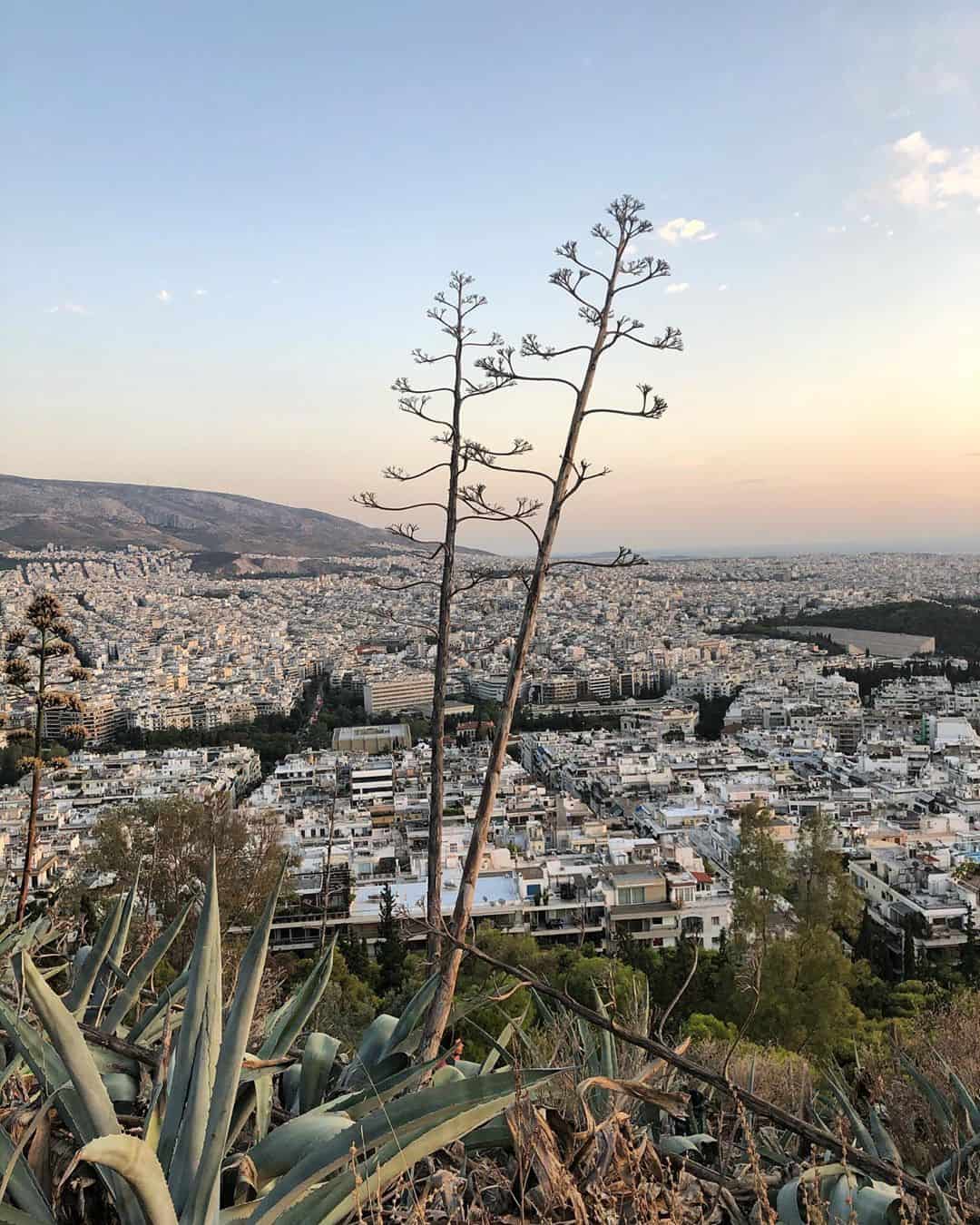 A summary of monthly living costs in Athens is provided below. This is based on one person renting a moderately-sized one-bedroom apartment in central Athens.
Of course, there are variables to this depending on personal lifestyle choices, and also, whether you opt to rent an apartment or a compact studio. The intention of this guide is to give you an 'idea' of what your living costs would be in Athens, Greece.
Monthly apartment rental (92 m2 place) – €650


Additional monthly bills (electricity, internet) – €100


Monthly transport pass – €30


Monthly phone bill – €30


Cost of toiletries and groceries for the month – €200


Expat health insurance – €50
Total: €1070 per month
Cost of Living in Athens FAQs
Do you still have any burning questions or concerns about the cost of living in Athens Greece? Hopefully, you will find the answers you are looking for below.
Is it expensive to live in Athens Greece?
It is generally not expensive to live in Athens, Greece. Although your monthly expenses will vary depending on your lifestyle and the size of the property you rent.
What is the average rent in Athens Greece?
The average rent in Athens Greece can be as little as €250 a month for a studio apartment, between €350 and €450 a month for a one-bedroom apartment, and between €500 and €650 a month for a two-bedroom apartment. Of course, if you live in more exclusive areas, live in chic modern buildings, or live in larger apartments, your monthly rent can be higher.
How much money do you need to live comfortably in Greece?
You can live in Greece for as little as €800-€1000 a month. This is assuming that you live in a one-bedroom apartment and cook a lot of your own food.

If you earn €1,500 to €2,000 a month, you will find that you have a lot of disposable income so that you can eat out a lot, enjoy Athens nightlife, take day trips from Athens and travel around the country. If you earn upwards of €2,000 a month, you will probably find that you save a lot of money effortlessly.
Where is it cheapest to live in Greece?
Look for lesser-known cities and islands if you want to live in Greece on a tight budget. Cities such as Volos, Patras, Ioannina, and Kalamata offer a substantially lower cost of living than Athens. Northern Greece is one of the least visited parts of the mainland and you will likely find some gorgeous properties in the midst of nature here.
Is it cheap to live in Athens?
While it is still true that it is cheaper to live in Athens than say, Rome, Porto, or Copenhagen, living costs are on the rise. You can comfortably exist here for as little as €800- €1000 a month based on one or two people sharing.
Cost of Living in Athens: Conclusion
All of the information contained here is based on my experience as someone who has lived in Athens for the last five years. It is also the most up-to-date information on the cost of living in Athens on the web. Everything on this website is updated periodically.
Do you have any further questions about the cost of living in Athens? Feel free to drop me a comment below.
I have also written this comprehensive guide on moving to Greece to help you with the move. Geia sou! Melissa xo
---