The cost of living in Porto Portugal is an important thing you need to consider if you are planning on moving to Portugal's second city. In the past couple of years, charming OPorto has landed firmly on the radar of many remote workers, Digital Nomads, and people looking to relocate to sunnier climes.
While it is great that Porto is getting the attention and recognition it deserves after years of existing in Lisbon's shadow, the influx of people has pushed up the cost of living. While Portugal on the whole still offers more affordability than the US, the UK, and other parts of Western Europe, it's a good idea to have an idea of your budget before you go.
Cost of Living in Porto Portugal in 2023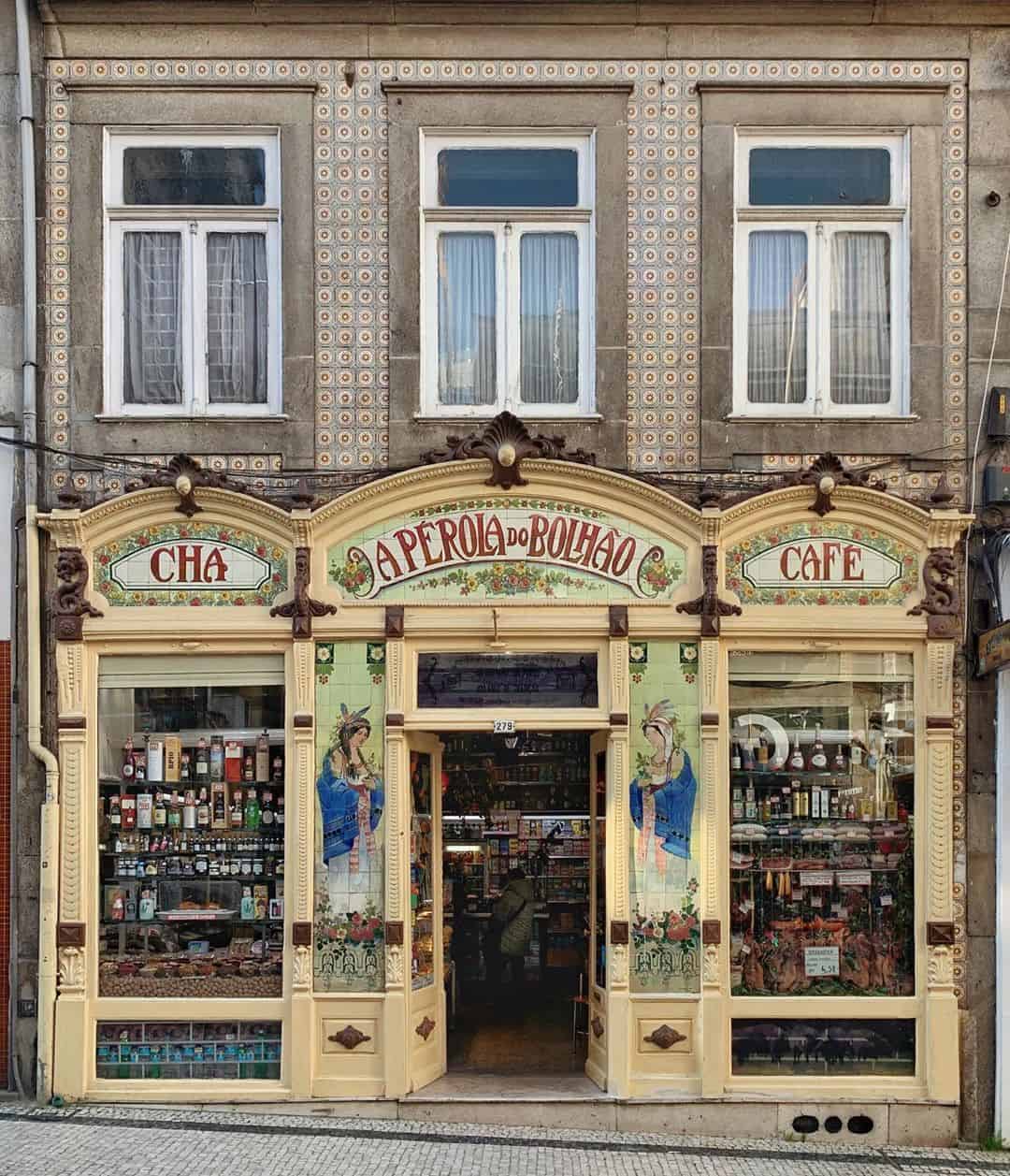 Realistically, you can live in Porto for less than €1,000 a month if you are smart about your budget and expenses. This would mean renting a modest one-bedroom apartment on the outskirts of town, getting around on foot or by public transport, and eating out occasionally but mostly cooking a lot of your own meals. 
You could live a very comfortable lifestyle on €1,500-€2,000 in Porto. Your biggest expense here is going to be rent, by a long way.
A couple of years ago, you could rent an apartment in the historic centre for as little as €500 a month and on the outskirts of town for as low as €400 a month. Today, it is more realistic to expect to pay between €700-€850 a month for an apartment rental.
This article has been written by a British Travel Writer that spent two months based in Porto with a view to moving long term. It will break down all the different cost considerations you need to think of if you are planning a move. (Rental costs, bills, groceries, transport, etc). 
Apartment costs in Porto
There are a couple of useful property websites that you can use to search for property rentals in Porto, Lisbon, and elsewhere in Portugal. Some of the best ones to have on your radar are summarised below.
Casas CM


Custo Justo


Housing Anywhere


Immovirtual


Idealista


Nomadx


Casa Sapo
Some of these websites are in Portuguese only but you can have your browser automatically translate them to English. You need to keep your eye on the ball if you are searching for an apartment.
With so many people moving to Portugal, new properties often disappear off the market as quickly as they have arrived. So if you see somewhere of interest, you need to be timely about arranging a viewing and then putting in an offer if you like it.
Budget €800 for your rent so you can give yourself some wiggle room. A lot of landlords often prefer to rent to tourists as they can maximize their profits with short-term Airbnb rentals versus long-term ones. 
If you arrive in Portugal in the summer, you may have to pay tourist prices for a short-term let while you look for a longer-term space. The best time to search for medium/longer term rentals is around October after a lot of the tourists have left. 
You will also find properties advertised in Porto expat and travel Facebook groups. However, it is important that you sense-check the price quoted with locals and expats; Sometimes people quote foreigners a premium and assume that they do not know the going rate.
Airbnbs in Porto
A lot of people choose to rent an Airbnb in Porto when they first arrive. Unfortunately, Airbnb is the main cause of the gentrification and inflation that the city is seeing.
But when you first arrive somewhere and you don't have a permanent base, sometimes you don't have another option. You might pay an inflated price for an Airbnb but keep in mind that that's the price you pay for the benefit of not having to pay a deposit, an admin fee, or commit to a contract.
Airbnb's own service fees and cleaning surcharges can add quite a chunk to your total rental price. It is worth asking your host if they are willing to consider a lower rate if you are going to be renting somewhere for more than 28 days. 
Houseshares in Porto
If you are looking to houseshare, you can likely find a room for rent for as little as €250-€300. You will find a lot of people looking for housemates in the various Porto Facebook groups.
Public transport costs in Porto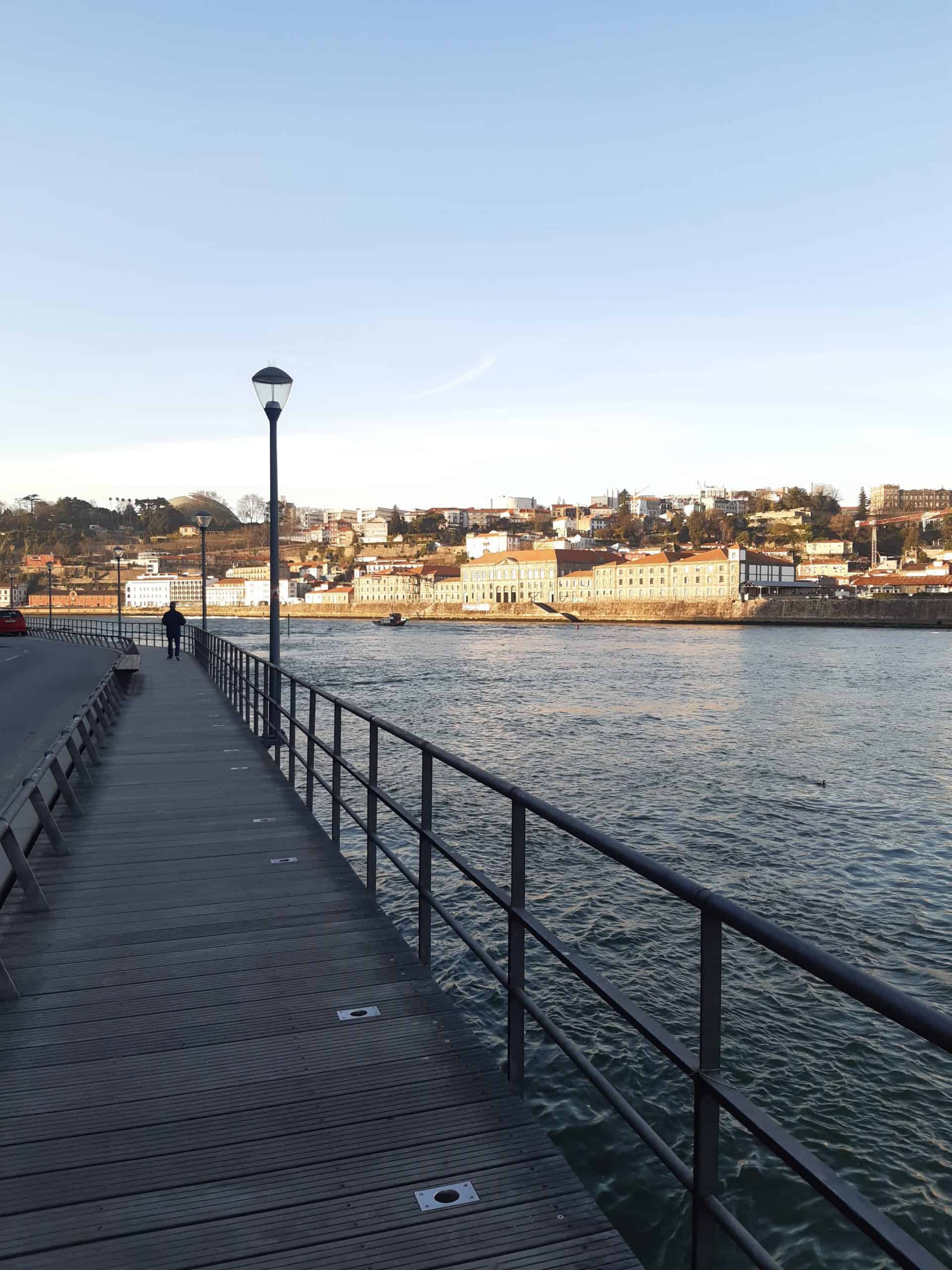 Porto is a walkable city. It is very easy to get by on foot and by using public transport so there's no real need to rent or buy a car.
Locals will joke about how the Porto bus and metro system is unnecessarily confusing, and to an extent it is. But it also provides extensive low-cost links to all areas of the city as well as the extended regions of Matosinhos and Afurada.
Single tickets on Porto trams cost €3, buses cost €2 and single metro tickets cost from €1.20 and up, depending on the specific zone you are travelling to. You can get daily and monthly passes for using the Porto metro to save yourself some money.
You can find exact prices on the Metro de Porto website here. Prices vary depending on the duration of the pass but tend to range between €4.15 and €18.
If you plan on using the metros and buses a lot, you can also buy a Porto "Andante" monthly transport card for €40. This includes access to all of the routes, although travelling to and from Porto airport comes with an additional €6 fee. 
Intercity train costs
There are plenty of day trips to take from Porto to keep you occupied for months. The city makes a great base for going wine tasting in the Douro Valley, riding in wooden gondolas in charming Aveiro, and exploring the historic cities of Braga and Guimarães. 
Intercity train travel is very reasonably priced here too. You can purchase return tickets from Porto to Braga for just €7. Tickets from Porto to Lisbon cost €25. 
Taxis and rideshare apps in Porto
Uber exists in Porto and is a great, affordable way to get around the city centre and beyond. If you get a cab from one side of Porto to another, it will usually only cost you €3-4.
Cabs from Porto to Vila Nova de Gaia across the Douro River cost approximately €7. There are a couple of other Portuguese ridesharing apps that exist in Porto that often work out marginally cheaper to use.
(They are perfectly safe). Bolt and Kapten are reliable alternatives and their average prices are often as much as 20% lower than Uber. 
Costs of dining out and entertainment in Porto 
Dining out in Porto is very reasonably priced when you compare costs here to those in other European cities. Just how "cheap" you find it will depend on your home country and where you're coming here from.
Compared to living in Greece and eating out at local restaurants in Athens, Porto can feel more expensive. Compared to restaurants in London, Edinburgh, and Northern Europe, it feels cheaper. 
It goes without saying that restaurants in touristy areas and along the Douro waterfront are catered toward travellers and are therefore more expensive. You can expect to pay between €8-12 for dinner at an inexpensive restaurant in a more residential area.
Alcohol costs are not that different from prices in other Western European countries. A glass of port wine at a bar/restaurant will cost you around €3. 
A cocktail will set you back between €7-10 and a half-litre of Portuguese beer will cost you around €2. 
Costs of coworking spaces in Porto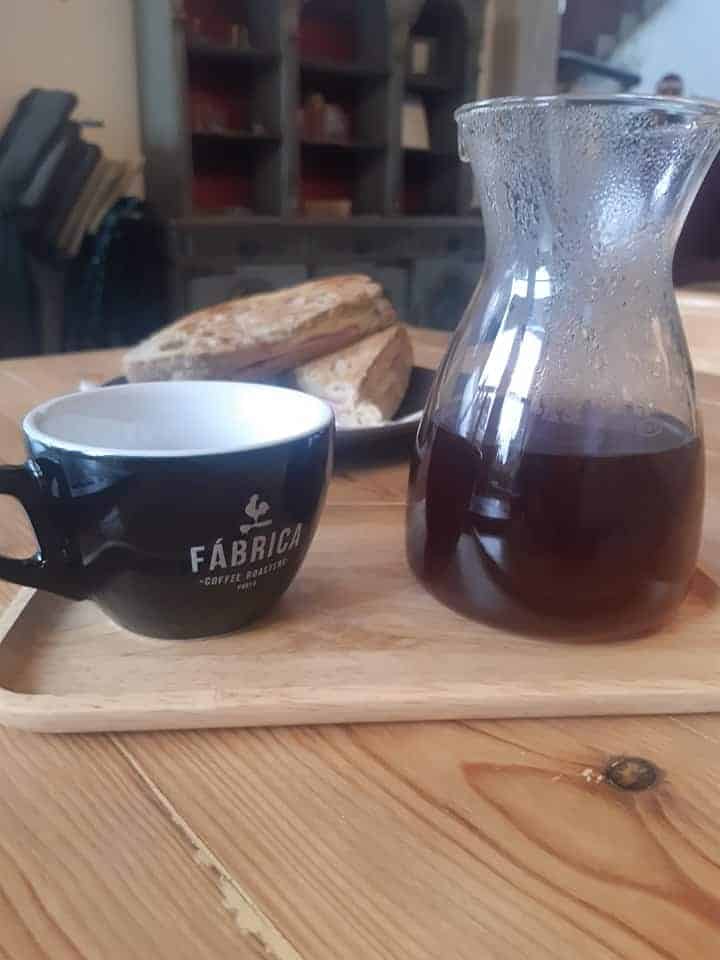 If you are going to be working remotely from Porto, you might want to consider finding a good co-working space to work from each day to get out of the house. There are actually dozens of coworking spaces in Porto and it feels like more are constantly opening up. (Perks of living in a city with an ever-expanding international population).
The various coworking spaces offer daily, weekly, monthly, and longer-term passes. Day passes tend to start from around €15-€20 per person and can be a good way to see if you like somewhere before committing to a longer-term place. 
Typographia (Campo dos Mártires da Pátria, 144-A) is a popular coworking space in the heart of old Porto, with unparalleled views over the city and lots of regular social events. You can get a monthly pass here for just €75.
Land (Rua do Rosário, 294) is a fun, hip coworking space close to Aliados metro in a converted industrial space. It boasts high ceilings, exposed brick walls, and tons of plants to help your mood.
There are pingpong tables, and social and dining spaces where you can enjoy your lunch break and meet other entrepreneurs and remote workers. Passes here are around €60 a month.
Prices vary from coworking space to coworking space but it is reasonable to expect to pay between around €60 and €90 a month.
Medical/travel insurance costs in Porto
Having medical coverage/insurance is a good idea if you are going to be relocating to Portugal permanently, or bouncing around different cities as a Digital Nomad. Portugal does provide free state health care for all Portuguese nationals and permanent legal residents. 
However, some things, like requesting an ambulance and visiting emergency rooms come with additional fees. (Although fees are small and usually in the range of €10-€20.)
Even with the existence of free national healthcare, you might prefer to pay extra for private healthcare to ensure faster appointments and better care. In the interim of being eligible for this, you need to either purchase travel insurance or private medical insurance depending on your residency status. 
Various different insurance providers operate in Portugal including Allianz and Cigna Global. It's a good idea to shop around and get a couple of quotes before you depart from your home country. 
Dental costs in Porto
The cost of going to the dentist in Portugal is not included in the free public healthcare. The only circumstance where you might get free dental work is if you are working for an employer who offers you private dental insurance as part of your employment package.
Fortunately, the cost of seeing a dentist in Portugal is not as high as it is in other parts of Western Europe.
Dental costs vary from clinic to clinic but some average prices are detailed below.
Filling: €75


Root Canal: €100-200


Crowns: €500


Dental Implants: €800
If you are moving to Portugal permanently, you may want to consider a dental insurance plan. Allianz, Cigna Global, and BUPA Global all offer expat dental insurance packages.
If you are registered as a resident in Portugal, you may receive an initial appointment and checkup for free. Additional treatments are then chargeable.
Education and schooling in Porto
If you are looking at relocating to Porto as a family, you will no doubt be interested in the costs of education and schooling here. School is mandatory in Portugal up until the age of 18.
Public education is free, and universities are more reasonably priced here than in other parts of Europe. If you want your children to go to private schools, expect to pay tuition costs of around €400-€500 a month per child.
Coffee shops and bakeries in Porto 
Coffee culture is still quite a new thing in Porto. However if you do consider yourself as something of a coffee connoisseur, you will not be short of places to indulge in a cold brew, a pour-over coffee, or a frothy cappuccino.
If you grab a coffee and a croissant from a "local" spot, you can find a coffee for as little as €1. There are also countless trendy coffee and brunch places sprouting up over town.
Fabrica, Bird of Passage and Epoca are all spots worth noting. Prices are a little higher in these places.
A cappuccino or an iced coffee may cost you €3.50. Pastries tend to cost between €0.80 and €1.50.
Shopping for groceries and toiletries in Porto 
Groceries and toiletries are of a comparable price all over Portugal. Local and imported products are quite reasonably priced. Pingo Doce and Froiz are two of the country's biggest supermarket chains.
The selection of international products available are often limited in most Portuguese supermarkets. If you are looking for specific products and foreign foods, you will also find Lidl branches in Porto.
Most Portuguese supermarkets also have a fresh, own-brand deli section. Here, you can purchase homemade soups and other local dishes for just a few euros.

Fresh fruit and vegetables are very affordable in Portugal, presumably because many items are grown locally. As an example, you can buy a kilo of oranges for around 60 cents.
Shopping at independent grocers and farmers' markets helps to keep small shop owners in business. Additionally, this also tends to equal lower prices.
An overview of grocery and toiletries costs in Porto is provided below.
1 liter of milk – €0.65
 

Loaf of bread – €1


12 eggs – €1.20


1.5 liter bottle of water – €0.58


1kg of chicken breasts – €5.20


Tube of toothpaste – €2.20


Box of 32 tampons – €3.50


Toilet paper (4 pack) – €1.54 
FAQs about the Cost of Living in Porto Portugal
Do you have any further questions about the cost of living in Porto, Portugal, or planning your trip here in general? The answers to some frequently asked questions on the topic are detailed below.
Is it expensive to live in Porto?
No. Living in Porto is cheaper than living in Lisbon, Madeira, the Algarve, and other parts of Portugal. 

It is also substantially cheaper than living in many other places across Europe. 
Is it cheaper to live in Lisbon or Porto?
Porto is substantially cheaper than Lisbon. Various online studies and sources state that costs in Lisbon are on average, between 10-22% higher than costs in Porto, across various categories. 
Can I live in Porto with €1500 a month?
Yes. You can live a very comfortable life in Porto with €1500 a month and be left with some disposable income to save, travel, or spend on entertainment after all your bills and rent are taken into consideration. 
Where in Portugal is the cheapest to live?
You can enjoy substantially lower costs of living in Portugal if you are willing to live outside of the major cities. The demand for property in Porto and Lisbon has driven rent prices up exponentially.

Bragança, Castel Branco, Portimão, Evora, Viana Do Castelo, and Santarem are just a handful of places that are regarded as among the cheapest areas to live in Portugal. Here, you can get by on a monthly budget of less than €1000.
Final thoughts on the cost of living in Porto
The average monthly expenses for a single person in Porto are summarised below.
Despite the rising cost of living in Northern Portugal, the city is a far cry from being one of Europe's most expensive cities. You can easily keep your monthly costs under €1500 a month (or less) while maintaining an excellent standard of living. 
| | |
| --- | --- |
| Expense | Monthly cost (€) |
| Rent | 700 |
| Food/groceries | 250-300 |
| Internet | 25 |
| Nightlife/dining out | 200 |
| Public transport | 40 |
| Total costs | 1265 |
If you are working remotely for an international company, chances are, you will effortlessly save money while living here. If your average monthly salary is the minimum wage in Portugal or thereabouts, you will still find that you make enough for everything you need.
Safe travels and enjoy Porto! Melissa xo
---