Understanding the cost of living in Porto is likely going to be an important consideration for you if you are thinking about moving to the Northern Portuguese city. You should gain an understanding of what your monthly expenditure here is likely to be, whether you considering moving to Porto permanently or temporarily.
Cost of Living in Porto: An Overview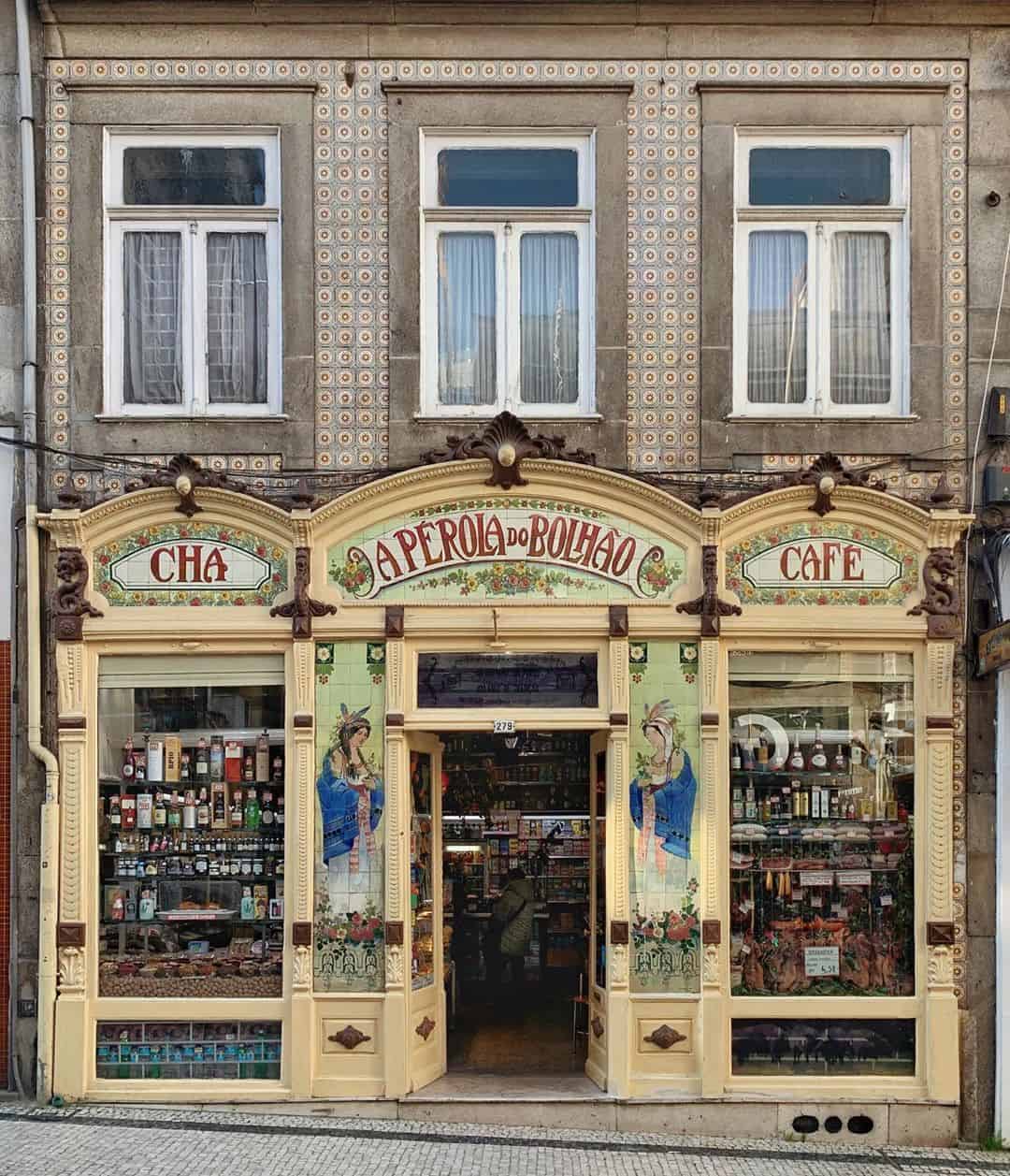 Porto, as Portugal in general, tends to offer a much more affordable cost of living when compared to the majority of western Europe. The city is also generally more affordable than the capital of Lisbon. It is estimated that on average, costs in Porto are 10% lower than Lisbon.
The Increasing Cost of Living in Porto
However, with that said, living costs here are rising. They often increase at a rate whereby the local salaries are not increasing in parallel.
Porto is quickly establishing itself as a Digital Nomad hub. The city was voted as being Europe's hottest destination for several consecutive years and an influx of tourists, foreign residents, and Airbnb investment properties have triggered inflation.
There are several things to keep in mind when trying to establish what the costs of living in Porto are. You should take both long and short term factors into consideration.
Accommodation Costs in Porto
Inflation has altered the reality of the Portuguese economy significantly. This is very evident when it comes to Porto real estate.
A few years ago, you may have been able to find an apartment in the historic centre for as little as €500 euros a month. Apartments on the city outskirts were available for just €400 a month. Things have changed substantially since then.
Apartment Rentals in Porto
Today, you are looking at a minimum of €600-650 a month for an apartment in the city centre. Good value properties disappear off the market just as quickly as they arrive.
From a total cost perspective, you should budget €700-800 per month based on living in a one-bedroom apartment in the city centre. This is your "all in" price.
In other words, it is the total cost you should expect to pay including utilities and the internet. This is especially the case if you are searching for a short-term rental through Airbnb or other similar short to medium-term rental platforms that target Digital Nomads.
I spent two months renting an apartment in Porto's Casa da Musica district. My total accommodation costs were approximately €800 per month for a large one-bedroom apartment with a terrace.
Flatshares in Porto
Flatshares in Porto are a lower-cost alternative to renting an entire apartment. Specific prices vary. However, you can typically expect to pay around €300 a month.
Costs of Transportation in Porto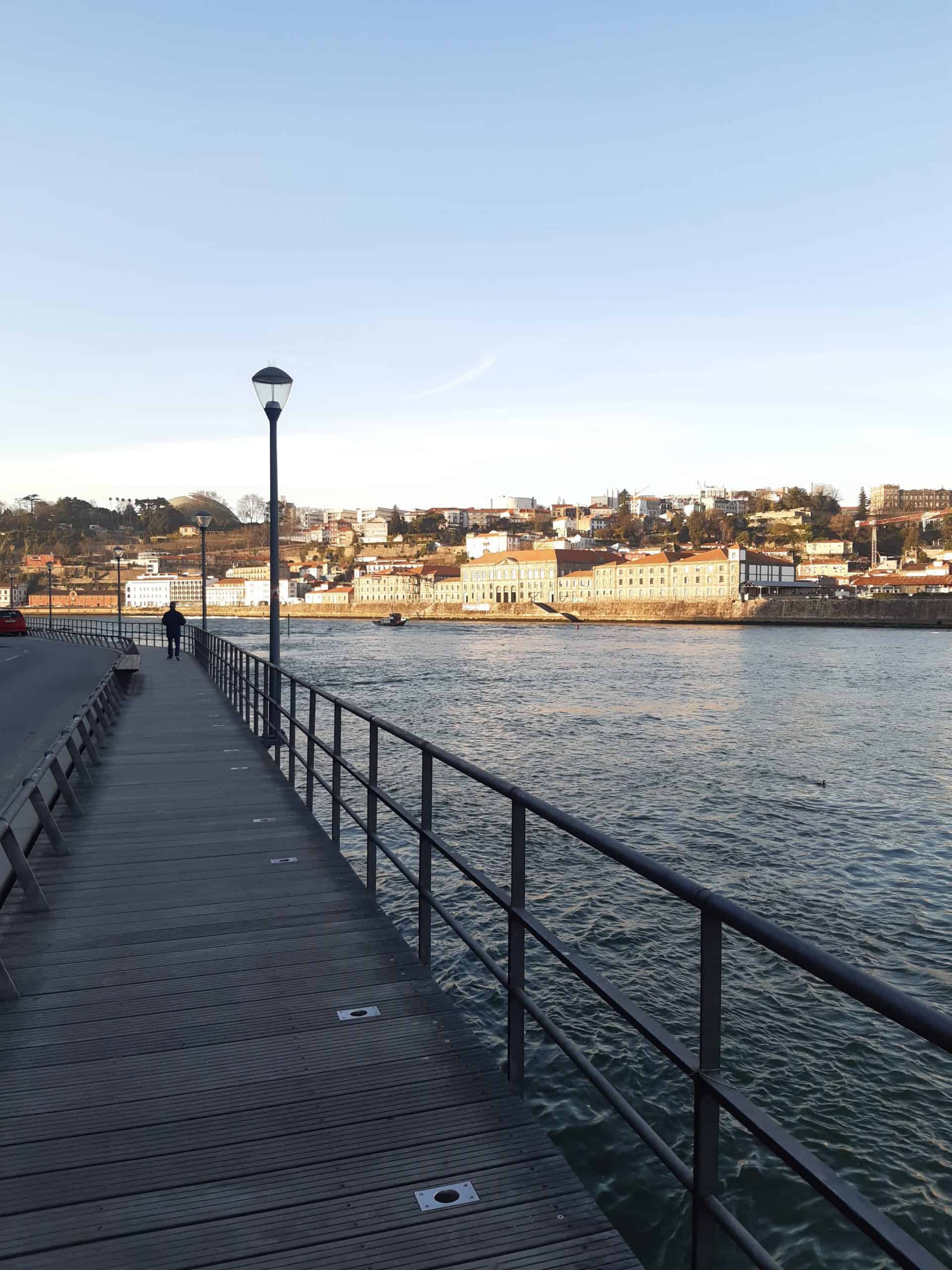 Locals often joke that the Porto bus and metro system is far more confusing than it needs to be. However, the reality is that this extremely comprehensive transport network offers low-cost and convenient connections to all areas of the city.
Public transport services here even transport you to the outlying areas of Matosinhos and Gaia. They are relatively easy to use, even as a foreigner with no knowledge of Portuguese.
Public Transport in Porto
You can purchase a Porto transport card for just €40 per month. This gives you unlimited access to all of the routes.
The airport can also be accessed using the city transport. There is a one-off fee of €6 for the Porto transport card.
Taxi Apps in Porto
Uber is available in Porto and the app offers a convenient, low-cost way to get around the city. If you get a cab from one side of Porto to another, it will usually only cost you €3-4. Cabs from Porto to Gaia cost approximately €7.
Several similar taxi apps also operate around Porto. Some of these are slightly cheaper than Uber.
Bolt and Kapten are also very reliable. Sometimes the price of Kapten is as much as 20% lower than Uber.
Trains to Surrounding Areas
Intercity transport in Portugal is very affordable. Lovely Porto boasts a perfect location for exploring many of Northern Portugal's highlights.
The historic cities of Braga and Guimarães can be reached within just one hour's train ride. Travelling from Porto to Lisbon takes just 2h50 on the train.

You can purchase return tickets from Porto to Braga for just €7. Tickets from Porto to Lisbon cost €25.
Dining Out in Porto
The affordability of dining out in Porto is relative depending on where you are coming from. Compared to most major European cities,dining out in Porto is affordable. Compared to me having lived in Greece for the last four years, restaurants in Porto are more expensive than what I am used to!
Touristic restaurants line the streets that overlook the river Douro. They do not offer the best quality or prices in town.
If you avoid the touristic hubs, you can expect to pay an average of around €8-12 for dinner. Some Porto food places offer lunch menus which include a main dish, a dessert, and a drink.
Coffee Shops and Bakeries in Porto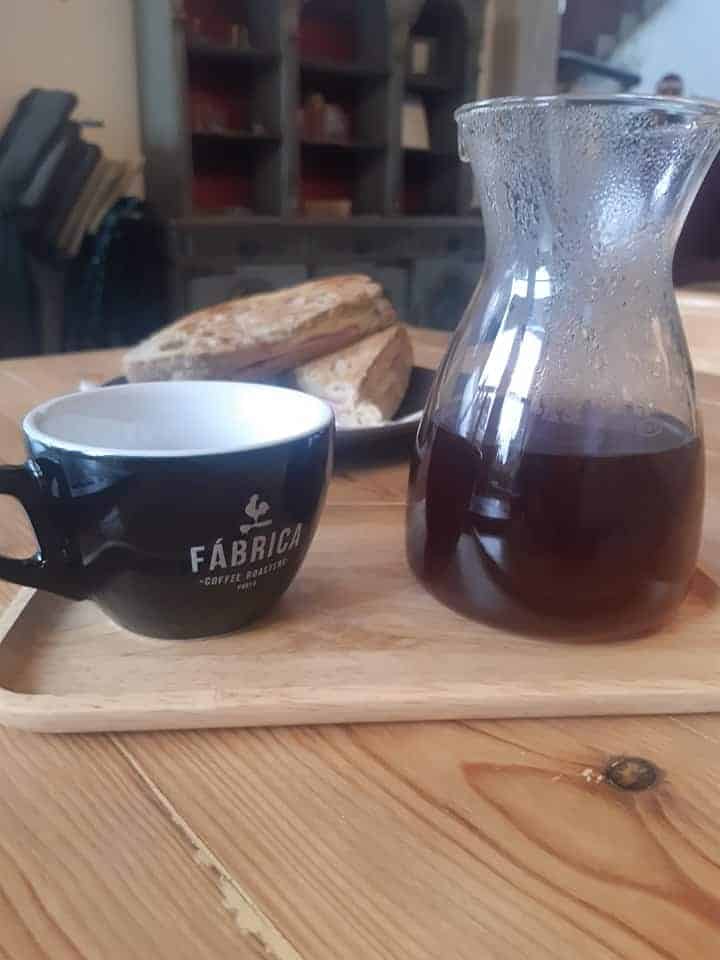 Coffee culture is still quite a new thing in Porto. However if you do consider yourself as something of a coffee connoisseur, you will not be short of places to indulge in a cold brew, a pour-over coffee, or a frothy cappuccino.
If you grab a coffee and a croissant from a "local" spot, you can find a coffee for as little as €1. There are also countless trendy coffee and brunch places sprouting up over town.
Fabrica, Bird of Passage and Epoca are all spots worth noting. Prices are a little higher in these places.
A cappuccino or an iced coffee may cost you €3.50. Pastries tend to cost between €0.80 and €1.50.
Shopping for Groceries and Toiletries in Porto
Groceries and toiletries are of a comparable price all over Portugal. Local and imported products are quite reasonably priced. Pingo Doce and Froiz are two of the country's biggest supermarket chains.
The selection of international products available are often limited in most Portuguese supermarkets. If you are looking for specific products and foreign foods, you will also find Lidl branches in Porto.
Most Portuguese supermarkets also have a fresh, own-brand deli section. Here, you can purchase homemade soups and other local dishes for just a few euros.

Fresh fruit and vegetables are very affordable in Portugal, presumably because many items are grown locally. As an example, you can buy a kilo of oranges for around 60 cents.
Shopping at independent grocers and farmers' markets helps to keep small shop owners in business. Additionally, this also tends to equal lower prices.
An overview of grocery and toiletries costs in Porto is provided below.
1 litre of milk – €0.65


Loaf of bread – €1


12 eggs – €1.20


1.5 litre bottle of water – €0.58


1kg of chicken breasts – €5.20


Tube of toothpaste – €2.20


Box of 32 tampons – €3.50


Toilet paper (4 pack) – €1.54
Porto Coworking Spaces
If you work remotely, you may want to consider working from coworking spaces across the city. The large population of expats and Digital Nomads in Porto means that there are plenty of such offices scattered across town.

Typographia, Porto i/o, Cru, and Selina are all excellent places to take your laptop and spend the day working with new international colleagues. Coworking places in Porto are also very affordable. As an example, you can get a one-month access pass to work in Typographia for just €70 a month.
Medical Insurance in Porto
Portugal has a state medical system that is available to all citizens and residents. In some ways, this is comparable to the British NHS.
If you are registered as a resident in Porto, you will have access to this. If you are travelling to the country as a tourist and are staying in Porto for less than 90 days, you will have to pay for any medical treatment that you require during your trip.
Moving to Porto Temporarily? Get Comprehensive Travel Insurance
Short-term visitors to Porto should ensure that they have comprehensive travel insurance to cover them in the event that they may require medical assistance. A "good" travel insurance package should include a medical coverage of up to $1 million.
European citizens may be eligible for some assistance in medical bills through their EHIC card. As of 2021, the UK has officially left the EU and the Brexit transition period has ended. British travellers can use their EHIC cards until their expiration date.
Remote workers may need to do additional research to determine the best travel insurance for digital nomads. Most insurance policies are catered predominantly to people that take short trips.
However, as a remote worker that is likely to be in Portugal for several months or more, look for a policy that covers electronics, theft, and loss of luggage. You are likely carrying more expensive gear than the average traveller.
Moving to Porto Permanently? Get Medical Insurance
The majority of expats in Porto pay for private medical insurance. If you plan on staying in Portugal on a medium to long term basis, it is generally advisable that you purchase a comprehensive medical plan.
The costs of medical insurance in Porto varies depending on individual factors such as age, health, etc. As an average, you can expect to see prices starting from $50 and up, based on a healthy person in their mid-twenties.
Having medical insurance in Porto means that you have faster access to Doctors, including specialist doctors. Numerous reputable companies offer health insurance in Porto including Allianz, Medis, Cigna, and Bupa.
Dental Costs in Porto
Portuguese dental services are not freely available. The only exception to this is if you are working for an employer who offers you private dental insurance as part of your employment package. Fortunately, the cost of seeing a dentist in Portugal is not as high as it is in other parts of western Europe.
Dental costs vary from clinic to clinic but some average prices are detailed below.
Filling: €75


Root Canal: €100-200


Crowns: €500


Dental Implants: €800
If you are moving to Portugal permanently, you may want to consider a dental insurance plan. Allianz, Cigna Global, and BUPA Global all offer expat dental insurance packages.
If you are registered as a resident in Portugal, you may receive an initial appointment and checkup for free. Additional costs of treatment are then chargeable.
Entertainment and Alcohol Costs in Porto
It is easy to enjoy nights out and evening entertainment in Porto without breaking the bank. Alcohol costs in Portugal are comparable to most of Western Europe.
A small beer on a night out may cost you €3. Meanwhile, a cocktail may cost you between €6 and 10.
A summary of notable entertainment costs in Porto is provided below.
Half litre of Portuguese beer – €2


Monthly gym membership – €30-40


Cinema tickets (per person) – €7


Bottle of wine – €4


Glass of wine at a bar – €3


Cocktail at a downtown club – €7-10
Overview of Cost of Living in Porto
On the whole, living in Porto is far more affordable than a lot of major European cities. Costs are rising, but that is a commonality across Europe.
You can live a very comfortable life here. This remains the case whether you have a "local" salary and a job with a Portuguese company, or if you are working remotely for a company in your home country.
Final Thoughts
Do you have any further questions about the cost of living in Porto, or exploring Northern Portugal in general? I spent two months in lovely Porto in 2020 and I am happy to assist with any questions and queries that you may have.
Feel free to reach out to me via the comments below if you need anything. Safe travels! Obrigada! Melissa xo
Disclaimer: High Heels and a Backpack is in no way affiliated with any of the businesses detailed in this post. These are quite simply places that I know, love, and recommend.
---