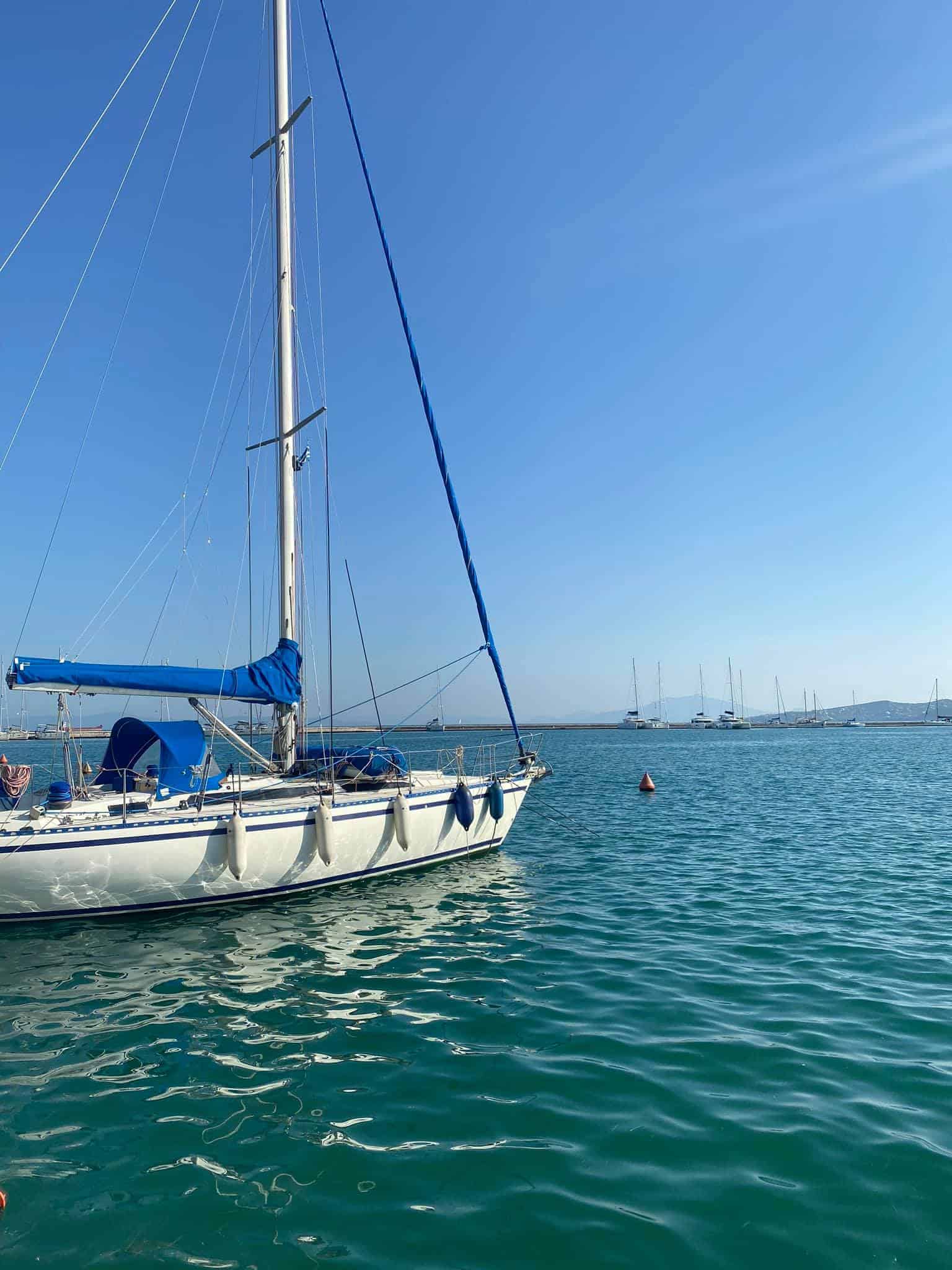 Volos Greece is arguably one of the most underrated cities in the Greek mainland. The city acts as the gateway to the Sporades, and the idyllic nearby villages of the Pelion mountains.
However, Volos itself is very worthy of your time and attention. Indeed, you could quite easily dedicate the entirety of your Greece trip to exploring Volos and its surroundings.
Disclaimer: This article on Volos Greece may contain affiliate links. This means that if you make a purchase through some of the pages linked on this post, I may obtain a small commission. This is charged at no additional cost to you.
Volos, Greece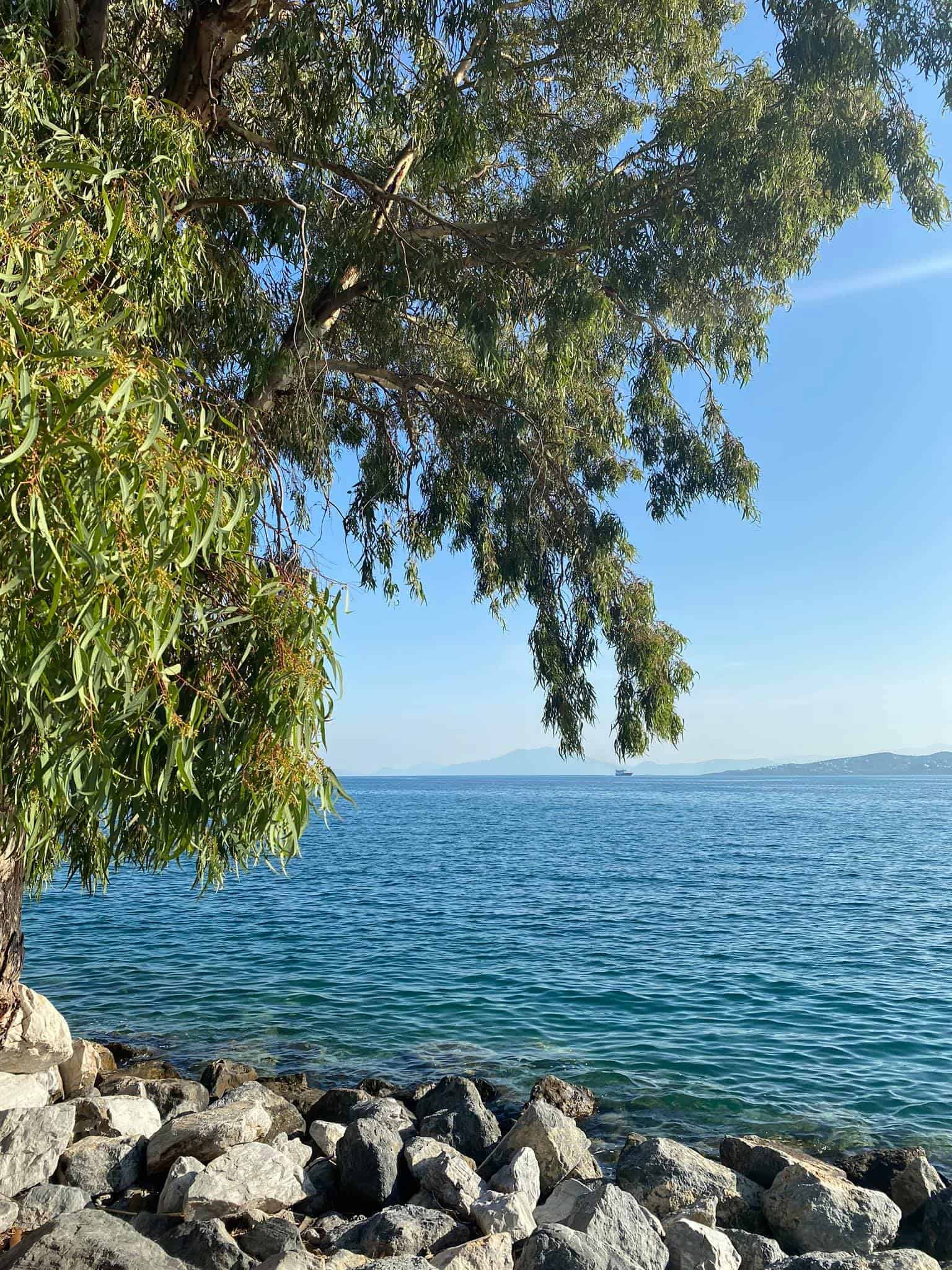 The mention of Volos is synonymous with Greek mythology and magic. It is here where the birthplace of Jason and the Argonauts is supposed to have once stood. From the port at Volos, Jason and his entourage set sail for Colchis in the Black Sea to retrieve the Golden Fleece.
Modern day Volos is often affectionately referred to as being a "little Thessaloniki". The seafront promenades here are adorned with coffee shops, tsipouradiko places, and homely tavernas. As a major Greek university town, Volos is always teeming with life.
By nightfall, well-heeled locals flock to the crowded piazza surrounding Agios Nikolaos church. Here, they occupy the chic cocktail bars that encompass the area until the early hours of the morning. In the summer months, nearby beaches offer a little respite from the heat and humidity without the crowds of popular Greek islands.
Things to do in Volos, Greece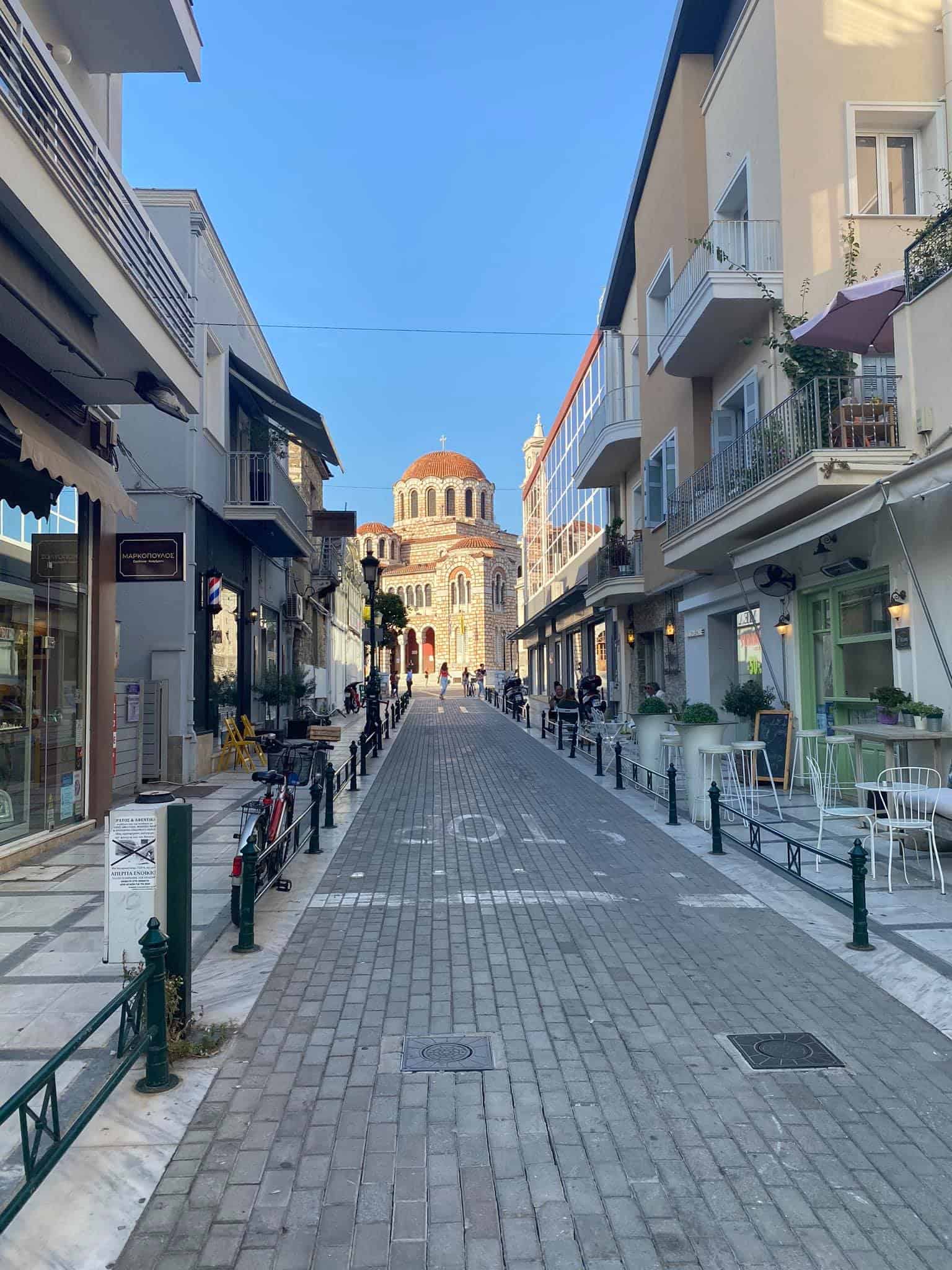 There are enough things to do in Volos to keep you occupied for a couple of days at least. The city is best enjoyed as a stopping point as part of a wider Greece itinerary, or as a rest stop en route to the Pelion villages, or the islands of Skopelos, Skiathos, Skyra, and Alonissos.
If you wanted to embark on an in-depth exploration of the Pelion villages, and conquer some of Magnesia's best hiking trails as you go, you could easily spend as much as a couple of weeks based in Volos.
A selection of some of the best things to do in Volos are discussed below
Try Volos peinirli and sample the local street food


Follow the coastal path from the city centre down to Isalos beach bar


Admire the frescoes inside the gorgeous Orthodox churches of Volos


Drive out to the stunning Pelion villages of Makrinitsa, Damouchari, and Afissos


Search for thought-provoking street art scattered around town


Laze on the Volos beaches of Agios Dimitrios, Anchialos, Pigadia and Alykes


Drink tsipouro and drink meze until the early hours of the morning


Embrace the Volos nightlife scene in Agios Nikolaos square


Go for coffee and play backgammon at one of the city's eclectic coffee stores
Sample the Local Street Food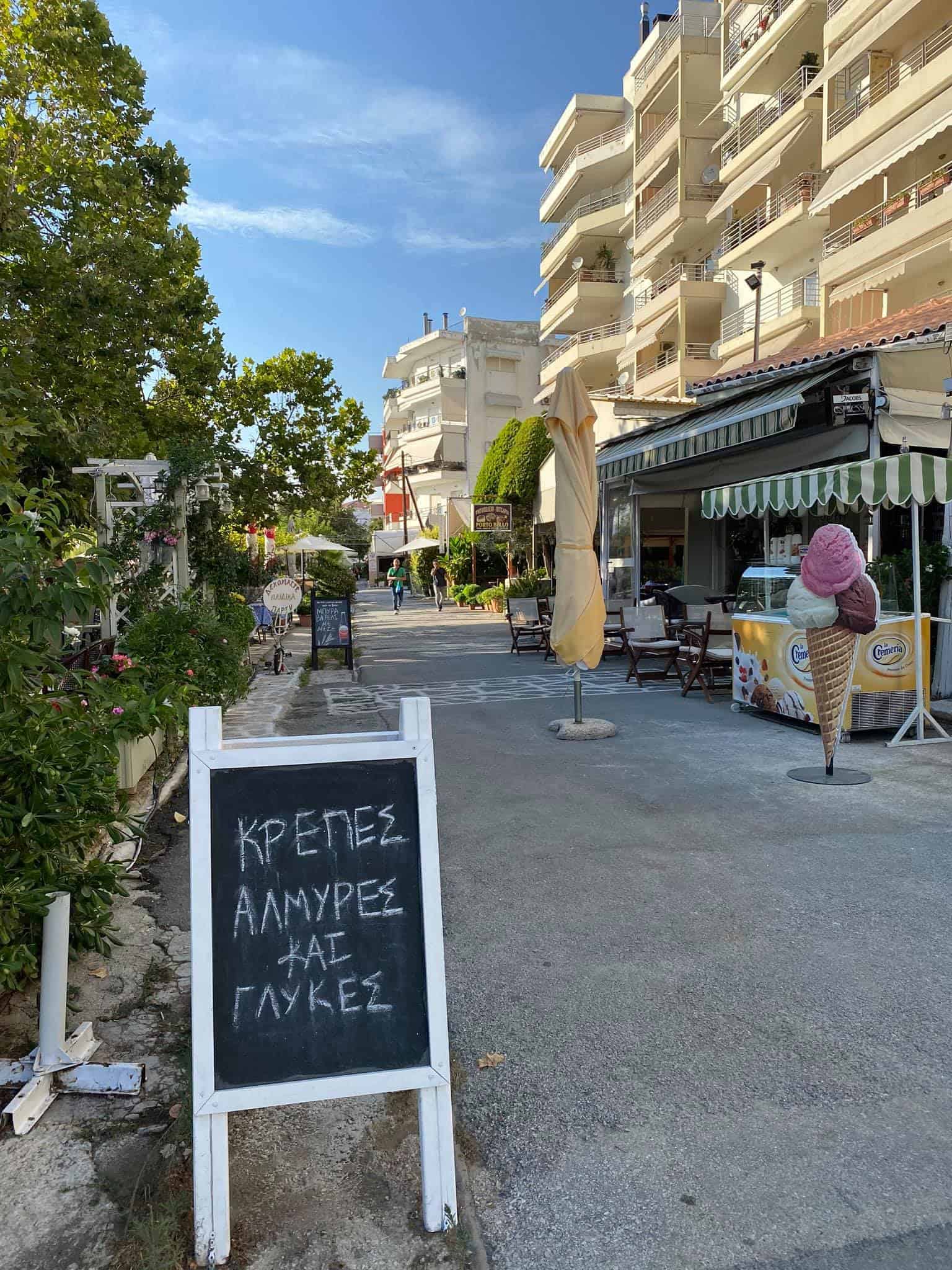 Different regions of Greece each have their own various regional delicacies and Greek street food specialties. Volos is no different in that regard.
Peinrili is arguably the most famous Volos treat. This is essentially a "local pizza". It consists of soft, flavourful dough stuffed with cheese, tomato sauce, and basically any ingredient that you can dream of.
You can find peinirli stuffed with burger patties, souvlaki meat, chicken breast, and countless other options. It's also possible to find sweet varieties of this treat, where the dough is stuffed with nutella, chocolate, and chopped bananas, as opposed to meat.
Ask any Volos local where the best place in town to grab a peinirli is and chances are that many of them will tell you the same thing: Rainbow. While you can find this Volos specialty all over the city, not all peinirli is created equal!
Rainbow is a family-owned place in the centre of town that has been operating since 1983. Portions here are huge, and the prices are reasonable.
Follow the Coastal Path to Isalos Beach Bar
A scenic path takes you from the port of Volos to Isalos beach bar in the east. The entire route takes just over 30 minutes in each direction and is a pleasant route to follow.
Even on a summer's day you can enjoy this walk – much of the path is shaded by trees. As you make your way to Isalos, you will bypass seafront restaurants, quaint stores selling homemade ice cream, and beautiful Orthodox churches.
Isalos is a wonderful place to stop for a coffee or a cocktail as you watch the waves gently crash against the rocks. Alternatively, pack up your beach towel, some water and some snacks, and laze upon the shores of the nearby beach.
Experience a Greek Tsipouradiko
Mezedopleio places exist all over Greece. These are somewhat comparable to Spanish tapas restaurants and the idea is to enjoy several "small plates" of various dishes and delicacies.
Common Greek meze dishes are often things like fried zucchini/zucchini croquettes, bouyiourdi cheese, fried potatoes, Smyrna meatballs, and other treats.In Volos you can experience meze with a twist.
Tsipouradiko places are something of a Volos specialty. In these places, if you order yourself a serving of tsipouro, you will be served meze side dishes for free.
The more tsipouro you order, the better your meze dishes become each time, and the more "free" food you enjoy. Just don't be surprised if you cannot see your plate after a little while!
Tsipouro is one of the most beloved Greek alcoholic beverages and, with an alcohol content of 40-45%, it is also one of the strongest.
There are numerous types of tsipouro available. Some are flavoured with anise, some are not. You can ask locals and the wait staff for their recommendations of the best types to try.
Search for Volos Street Art
Plenty of interesting street art can be found scattered around the backstreets of Volos. Some of it is thought-provoking and deep-meaning, whereas other pieces are simply great to look at.
It is estimated that there are more than 50 works of street art in Volos, many of which have only popped up over the last 15 years. If you wish, you can embark on your very own artsy treasure hunt, navigating your way around the streets of Volos and searching for art pieces as you go.
UrbanAct Greece liaise with artists and creatives across the country. Their aim is to make Greek cities, including Volos, more beautiful to look at and more pleasant to explore. You can find a map, and information on all of the street art pieces in Volos here.
Lounge on the City's Beaches
Several beaches await in the Volos vicinity. Thousands of Greeks flock to the beaches of Anchialos, Alykes, Pigadia, and Agios Dimitrios during the summer months.
One wonderful thing about travelling to Volos and the Magnesia region of Greece is that the climate here is often cooler and milder than the rest of Greece, even during the height of summer. This means that summer days spent swimming and exploring are far from unbearable.
Explore the Nearby Pelion Villages
The Pelion villages are one of the major drawing points for visiting Volos Greece. They are wonderful year-round travel destinations and the perfect place to travel to catch a glimpse of traditional Greek culture.
During the summer months, you can enjoy the beaches here. Meanwhile in the winter, these quaint settlements are covered beneath a soft, white blanket of snow. Indeed, there is a ski centre at Agriolefkes, close to Hania village.
Portaria
Portaria is one of the closest Pelion villages to Volos. Nestled in the hills just above the city, Portaria showcases the very best of the region's architecture. The village square is stunning, with tavernas and a tiny Byzantine church that encompass a grand sycamore tree.
In the past, this village was renowned for its cheese and retsina production. Today you can still buy local produce at the deli stores and bakeries. If you wish to conquer the hiking trails of Pliasidi peak, Portaria is a good place to start the route.
Damouchari
Damouchari is one of the more popular Pelion villages. This was one of the filming locations for "Mamma Mia".
There is a beautiful beach here, which makes for a great excursion from Volos during the summer. The village is home to the only natural cove in the Eastern Pelion.
It is believed that Damouchari was founded by Venetian sailors, who quickly identified the area for its benefits as a strategic trading point. You can still find the remains of an old medieval castle, and the monastery of Agios Nicolaos here.
The Pelion villages of Makrinitsa, Damouchari, and Afissos are among the most beloved day trip destinations for Volos locals. However there are simply too many to fit in a short Volos trip. Indeed, there are more than 20 to choose from!
Indulge in the Greek Coffee Culture
There are few things more Greek than sitting outside a coffee shop, freddo espresso in hand, and watching the world go by. There are plenty of charming places in Volos where you can people watch, or kill time while waiting for your ferry.
The chic bars and coffee shops of Agios Nikolaos square should be your first port of call. Meraki cafe, Coffee House, and El Top Cafe are also recognised for making a good, strong cup of Joe.
Where to Stay in Volos, Greece
There are a range of hotel and accommodation options in Volos to suit every taste and travel style. A selection of properties worth considering are discussed below.
Valeni Boutique Hotel & Spa
Where: Πορταριά, Portaria 370 11
The Valeni boutique hotel and spa offers an indulgent, luxury hotel experience in the Volos vicinity. It is situated outside the village of Portaria, just 12km from Volos centre.
The hotel setting – surrounded by nature, fragrant olive groves, and rolling green fields, is the perfect location for a romantic getaway or a relaxing break. Valeni boutique hotel consists of 15 spacious rooms and suites, all decorated in a chic contemporary style.
The property has an indulgent spa on site. Rooms and balconies provide mountain views, or views of Volos. You can browse the latest room rates and availability at Valeni boutique hotel here.
Domotel Xenia Volos
Where: Plastira 1, Volos 385 00
The Domotel Xenia Volos is a recently renovated property in the beating heart of Volos town. Its convenient location close to the port makes the hotel the perfect rest stop for catching an early morning ferry out to the islands.
Enjoy sunsets across the Pagasetic Gulf from your room. Rooms are simple yet stylish. Click here for the latest rates and availability.
Getting to Volos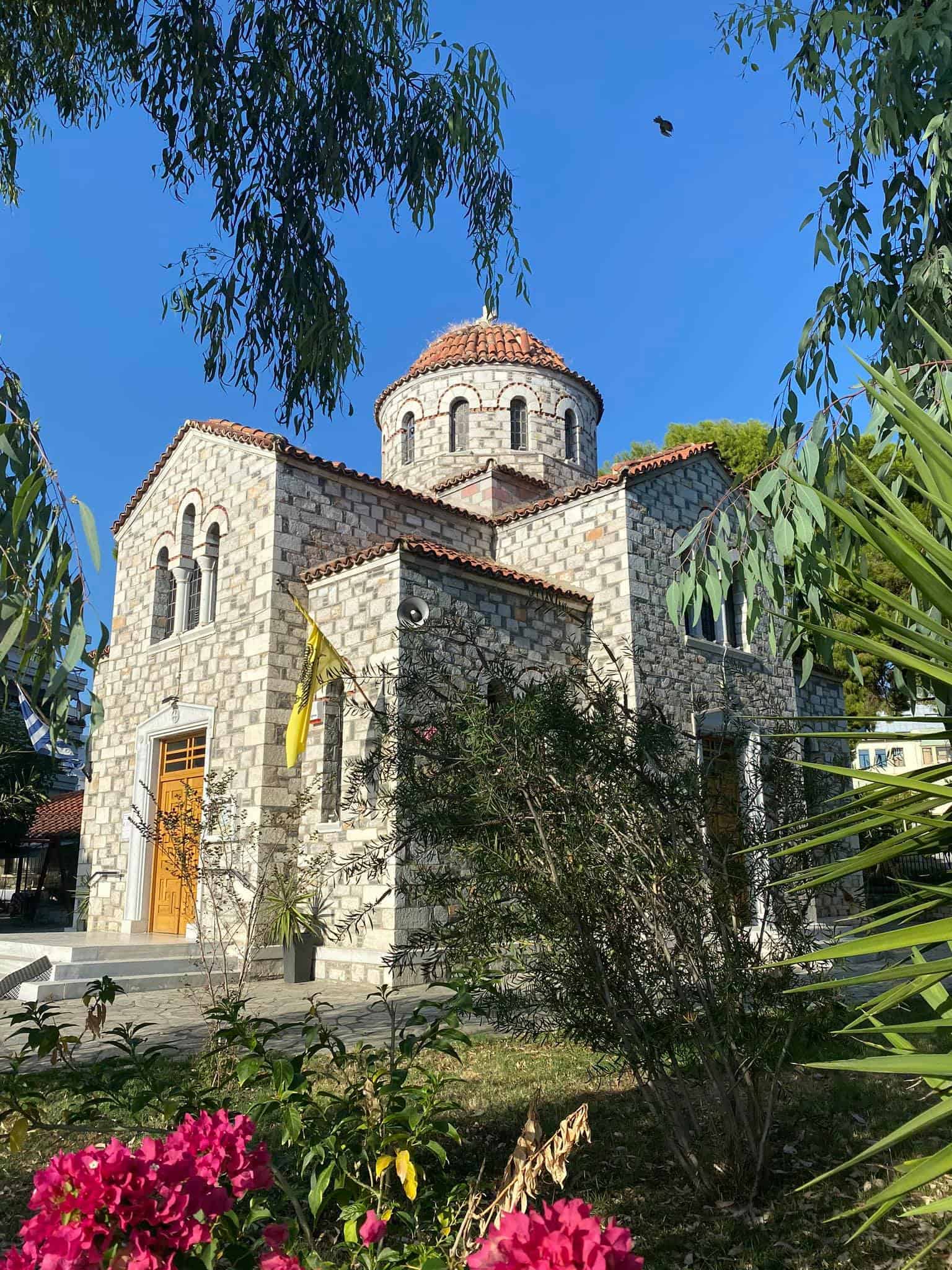 KTEL buses connect Volos with Athens, Thessaloniki, and other major Greek cities and towns. Regular ferry services operate between Volos and various islands including the Sporades.
It is easier to explore the Pelion villages independently if you have access to your own transportation. However, the vast majority of the villages here are serviced by buses. Buses run very regularly between Volos and the more popular settlements.
Final Thoughts
I have lived in Greece for the last three and a half years and have travelled the country extensively. I am happy to assist you in planning your trip to Greece if you need any tips or advice.
Please don't hesitate to reach out to me if you need anything. Safe travels! Geia sou! Melissa xo
---