Greek drinks and Greek alcohol are interesting to try when you are travelling through Greece. (Or even from the comfort of your own home/country if you are a Grecophile and want to sample all aspects of Greek culture!)
There are a lot of alcoholic and non-alcoholic Greek drinks that are native to Greece and are not really found in other parts of the world. These range from homemade fruit liqueurs made by Greek yiayias (grandmothers) in the rural villages of Evritania and Epirus, to warm, sweet honey wine (oinomelo) enjoyed in Athenian tavernas on winter days.
Ouzo drink is perhaps the most famous Greek drink. It is essentially the national drink of Greece.
You will find it sold in virtually every souvenir store on Greek islands and cities. It is sold in abundance at airport duty-free sections and most traditional tavernas offer you to try their house ouzo poured over ice.
But Greek drinks and Greek alcohol go well beyond that. You could spend months in Greece and still find that you are constantly finding new favourite Greek drinks and tipples.
This guide on what to drink in Greece has been written by someone who has lived in Athens for close to five years. It runs through the most popular Greek drinks and their characteristics, as well as some regional specialities.
Greek Alcohol and Greek Drinks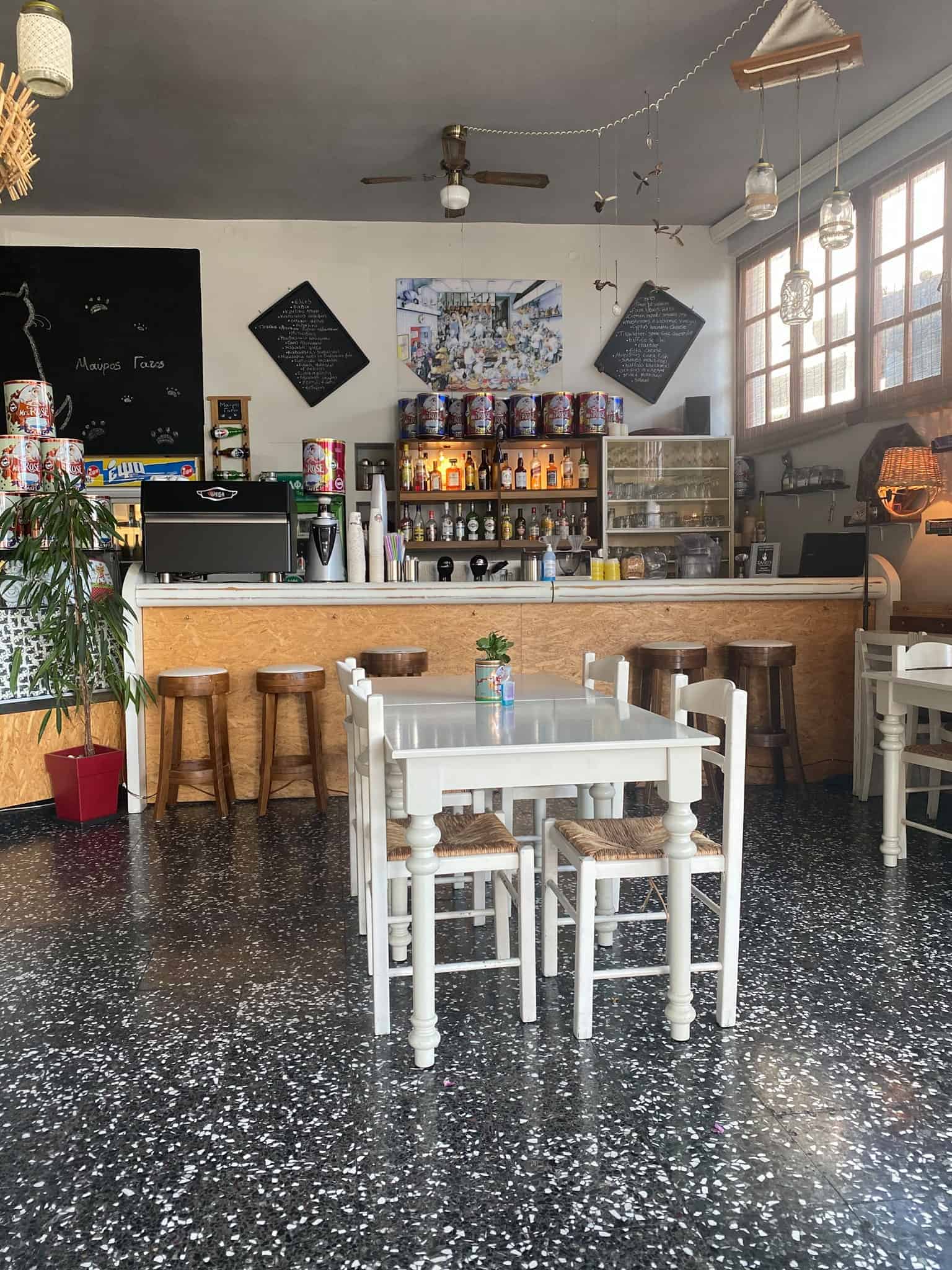 Drinks in Greece are as much of a part of local culture as they are beverages to enjoy. Many Greek drinks that are enjoyed today have been produced in Greece for centuries.
Whenever you stop by a taverna for dinner with family and friends, you will note that people often purchase jugs of wine and carafes of ouzo for sharing.
A nice thing about the way that alcohol is enjoyed in Greece is how the locals don't make drinking the focal point of their night. This is quite unlike the drinking culture in the UK for instance.
Greek alcohol is generally pretty strong. However, it is sipped and enjoyed while watching live music and conversing with friends.
It is not typically consumed in mass. You will seldom see Greek people stumbling out of bars at night as you may elsewhere in Europe.
Greek Alcohol: 21 Greek Drinks to Try
Some of the most popular types of Greek alcohol are detailed below. You will find that various drinks are more prominent in different parts of the country.
In Ioannina and Epirus for instance, there are dozens of tsipouro producers. This is the best place to sample a variety of different tsipouro blends.
The beverage is typically served in the accompaniment of homemade pastries and charcuterie boards. Volos is also popular for its tsipouradiko spots.
In many of these places, you will be given a complimentary meze dish for every carafe of tsipouro that you order. The more tsipouro you order, the better your meze dishes become each time. Just don't be surprised if you can't see your food by the end of it!
Retsina is popular in Thessaly in Northern Greece. Meanwhile, Raki is native to Crete.
There are a plethora of Greek alcohol types to have on your radar during your Greece travel itinerary. A handful of the most beloved options are detailed below.
Ouzo


Tsipouro


Greek wines


Oinomelo


Retsina


Mastiha Cocktails


Tsikoudia & Raki (Crete)


Greek Beers


Homemade Fruit Liquor
Tentura
Tentura is a traditional Greek alcohol that comes from Patras, in the rugged Peloponnese region of western Greece. It has been a staple in Peloponnesian culture since it was invented in the 15th century.
The word "tentura" comes from the Italian word for tincture. Back in the 15th century, people believed that drinking the beverage came with medicinal properties and would heal them of their sicknesses and ailments.
Cloves, cinnamon, nutmeg and citrus fruits among other herbs and spices were used to create this Greek alcohol. Today, you can get variations of the drink.
Different independent producers opt to include or omit various spices. So essentially, no two homemade tenturas are the same.
You can enjoy this flavorful drink neat or over ice as you would ouzo. Because it is fairly strong, it is usually enjoyed in a small glass as a digestif after a meal rather than in large quantities.
Metaxa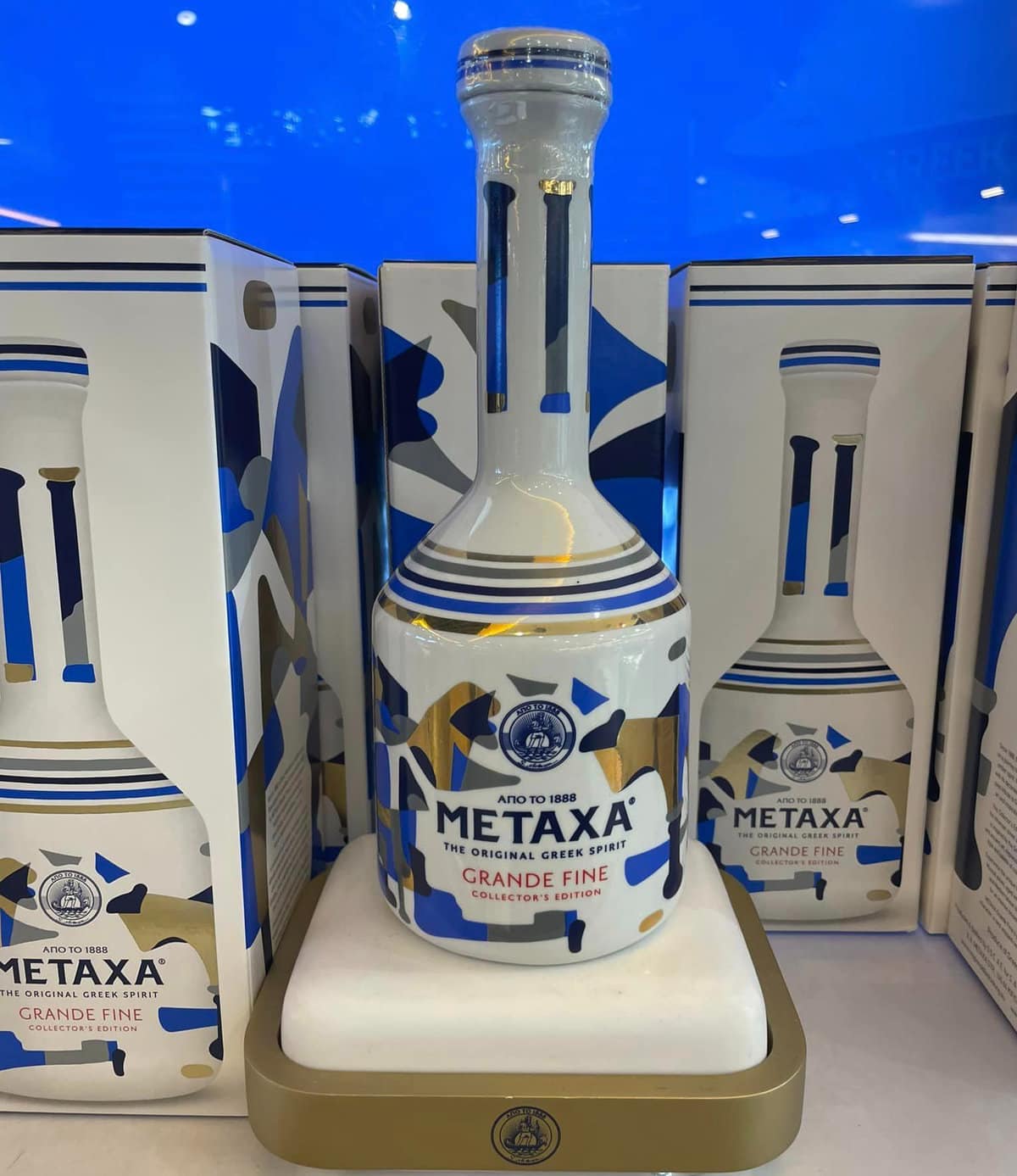 The Greek alcohol Metaxa takes its name from its inventor, Spyros Metaxa. Metaxa was born on the Greek island of Kefalonia in the 19th century.
He came from a family of silk merchants and was no stranger to sampling different foods and beverages and immersing himself in different cultures. Greek drinks at the time were very harsh and bitter to the taste.
He wanted to create something softer and smoother. So, after much experimentation, he created the Greek spirit Metaxa in 1888.
The first Metaxa distillery was set up that same year close to Piraeus port near Athens. Today, Metaxa is Greece's most exported Greek alcohol.
It is amber in colour and shares some similarities with brandy. Metaxa's logo depicts a warrior from the Saronic Gulf island of Salamina.
Legend has it that when Metaxa was laying the foundations for his Piraeus distillery, he found an ancient medallion depicting a Salamina warrior. The battle of Salamina took place near Piraeus in 480 BC.
The Greeks won against the Persians in this battle and were recognised as heroes despite being massively outnumbered. So, the image used on the labels of Metaxa beverages represents courage, strength, and bravery.
Kitron
As you travel around Greece, you will encounter various Greek drinks and liquors that are only enjoyed in certain regions. Kitron is one such example.
The beverage, originally known as "kitrorako" is produced on the Greek island of Naxos in the Cyclades. It is made from citron leaves and is usually very strong.
(Most bottles have an alcohol content level of 30-40%!)
You can add a dash of Kitron to cocktails (and a lot of expert Mixologists at the bars of Athens and Naxos do just that). Alternatively, it can be poured over ice after a meal.
Nobody is sure as to exactly when the drink was first invented – at least in the early 19th century but perhaps even before that. However, it was around 1870 that kitron as it is known today was created.
Citron groves are cultivated in various valleys and locations across Naxos – including Sagri and Eggares. This Greek alcohol is a protected designation of origin (PDO) product.

This means that in order for a drink to be identified as Naxos Kitron, it has to be produced by an approved producer in Naxos. (This is similar to the rules for Champagne in Champagne, France, and Tequila in Tequila, Jalisco).
Ouzo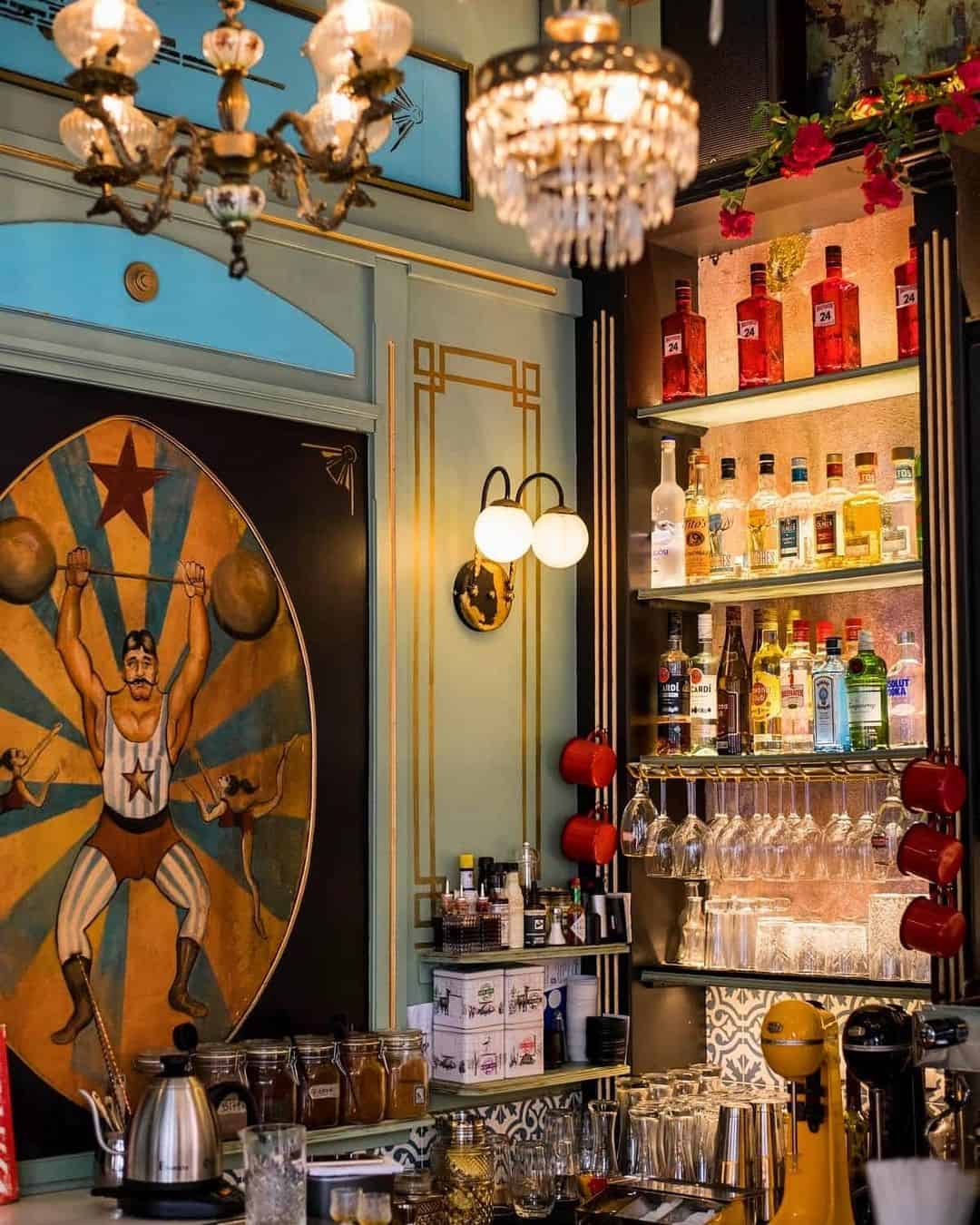 Ouzo is essentially the national drink of Greece. It is a strong, anise-flavoured beverage that is produced from grape must (aka what is left over from the wine-making process).
The spirits go through a process of distillation and flavoring. People often get confused between the Greek drinks ouzo and tsipouro.
This is understandable as the two share a lot of similarities. Tsipouro is said to date back to the 14th century, when it was invented by a group of monks in Mount Athos, Halkidiki.
They experimented with infusing one type of tsipouro with anise. From there, that tsipouro became ouzo.
Despite being enjoyed on a small scale in some form or another for centuries, the first commercial ouzo distillery didn't open until the 19th century. Then, in 1856, Nikolaos Katsaroso opened a distillery in Larissa.
His product was the famous ouzo Tyrnavou. Today, many different ouzo brands and varieties exist.
No two are the same and different ouzos often follow a different creative process. For example, some are infused with aromatic herbs.
Ordering ouzo in Greece
Ouzo has an acquired taste that is arguably not for everyone. The anise flavouring makes the drink resemble sambuka somewhat.
Ouzo is traditionally enjoyed "neat" over ice. Pouring the beverage over ice sees the colour of the ouzo transform from clear to cloudy. It is almost like a magic trick!
It's very common for Greeks to order ouzo at tavernas or bozoukias. They then enjoy the drink in the accompaniment of meze platters, freshly marinated olives, warm bread, and tzatziki.
Different regions of Greece all pride themselves on their local ouzo. If you find yourself shopping in Athens, you should stop by Angelo's shop in Plaka.
This quaint little Greek alcohol store sells the largest collection of ouzos in Greece. What could be a more quintessentially Greek souvenir?
Tsipouro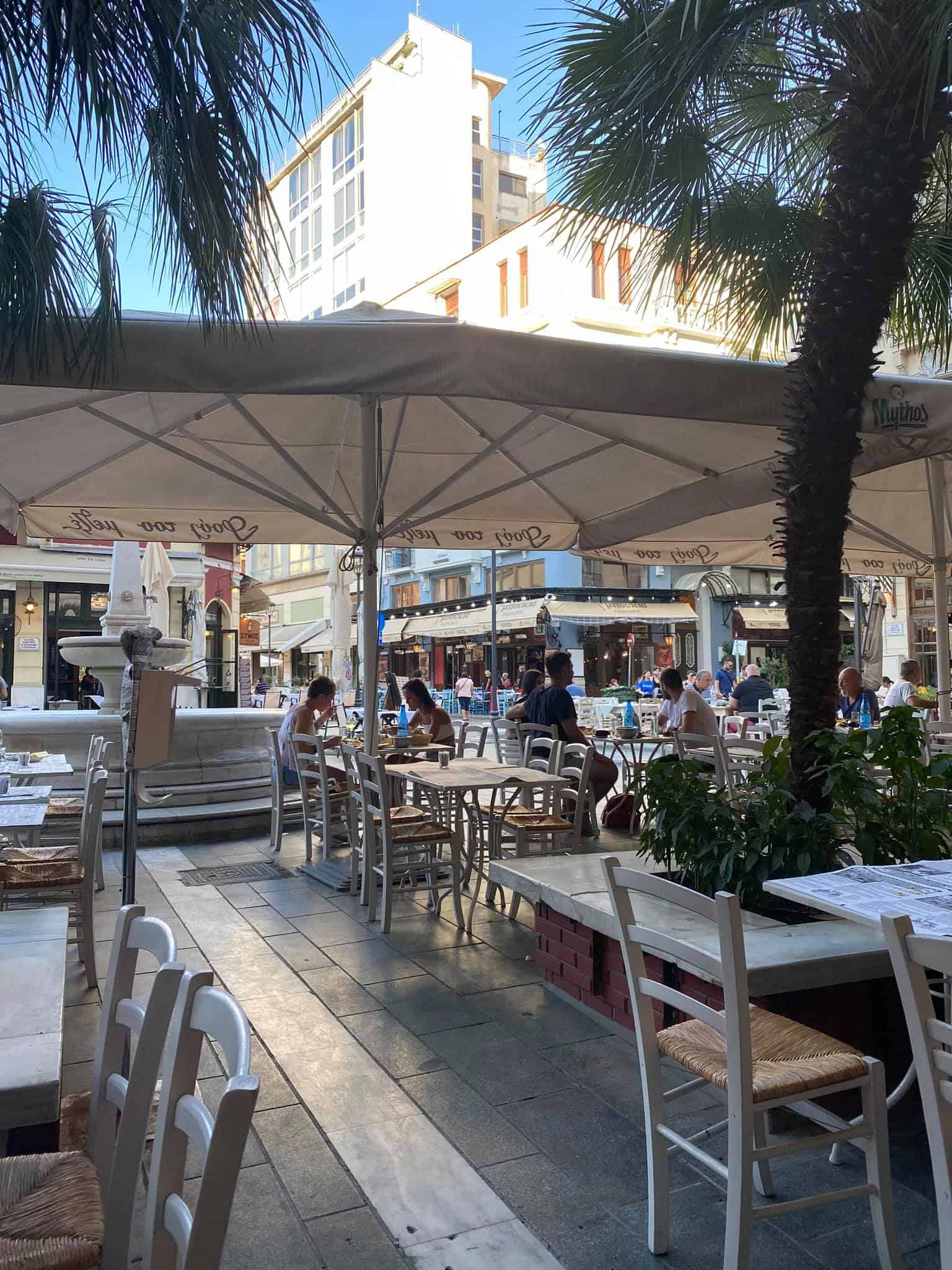 Tsipouro is a distilled beverage that is created from grapes.
Sometimes, an anise flavour is added to tsipouro, thus making it somewhat ouzo-esque. At other times, it is prepared without.
Officially, tsipouro is a type of unaged brandy and it is relatively stronger than ouzo. Tsipouro is produced in mainland Greece.
It is particularly popular in the regions of Thessaly, Central Macedonia, Volos, and Epirus.
The beverage can be enjoyed over ice and is usually consumed without a mixer. In this sense, it is very much like ouzo.
Greeks will order carafes of tsipouro for their tables in restaurants and tavernas to accompany Greek food. Alternatively, they will take bottles along with them to parties and other social events.
In short, there is never a bad time for tsipouro! The strong taste is very similar to the Italian "grappa" and the Cretan "raki".
Limoncello and Kumquat Liqueur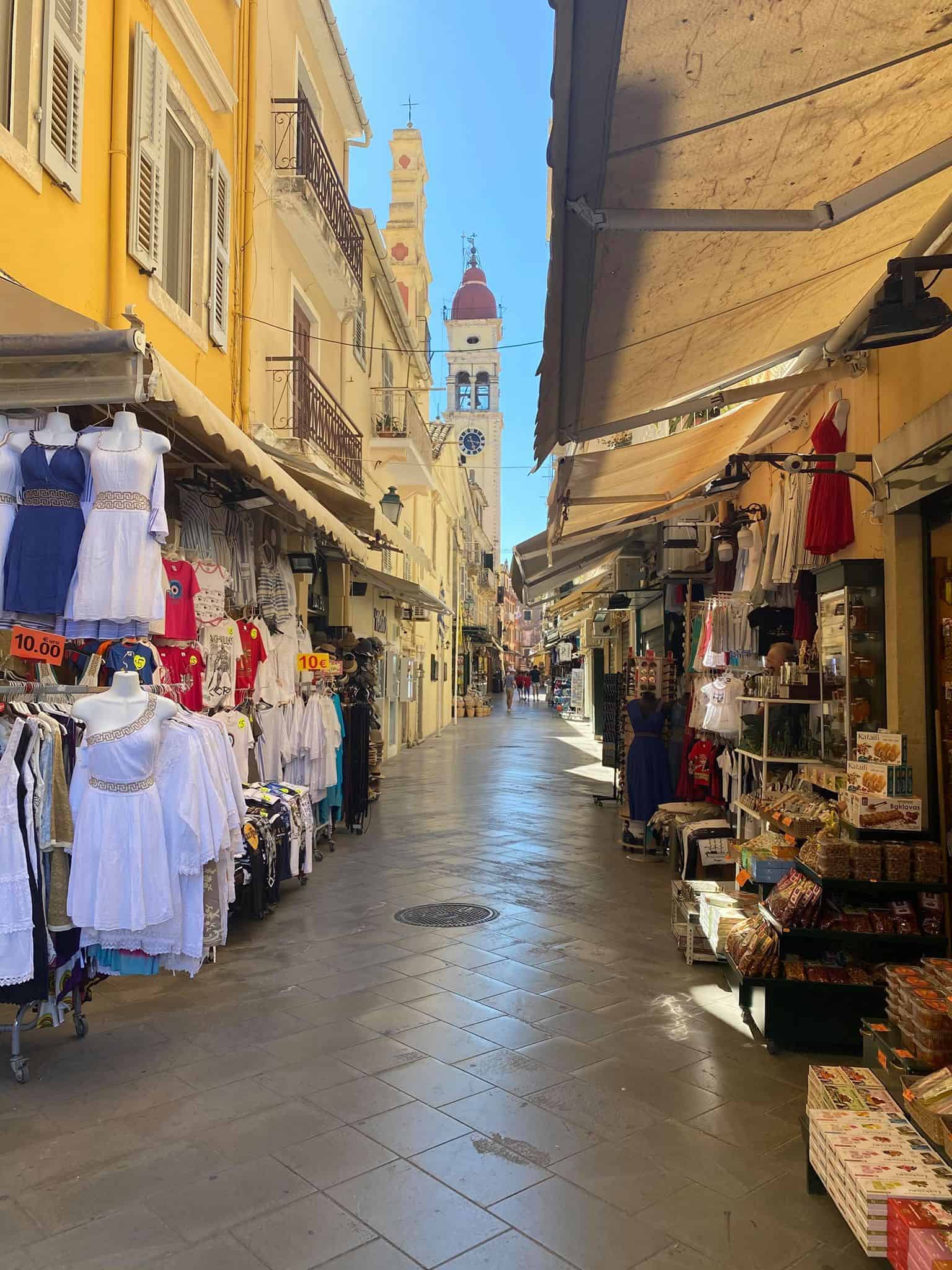 Limoncello and kumquat liqueurs are tasty, fruity, and strong aperitifs to enjoy after a meal out in Greece. You may find these throughout the islands and the mainland. However, they are particularly popular in Kerkyra (Corfu).
In the narrow cobbled streets of Old Town Corfu, you will find locally-produced limoncello and kumquat liqueur adorning the shelves of virtually every store. Many of these beverages are prepared using traditional methods as they have been for over a hundred years.
Fresh, quality lemons are harvested in Greece in January and their peel is extracted with ethyl alcohol. Once matured, Greek alcohol can begin to be produced.
Greek Cider: Miloleftis
Miloleftis was the very first brand of Greek cider to be introduced. It was launched in 2014 and has gained huge popularity since then.
The name "Miloleftis" actually translates to mean "apple bandit", aka an apple thief. Despite its popularity, the apples for the product are actually imported from Slovenia.
The Greek alcohol itself is then produced in Patras in the Peloponnese. Miloleftis cider is very sweet-tasting and is in some ways comparable to English ciders like Somersby.
You will find Miloleftis served in bars and tavernas. You can also buy it by the bottle, or in a pack at Greek supermarkets and kiosks.
Craft Beers in Greece
Greece does not have a well-established craft beer scene. However, one is slowly emerging. There are several homebrewers and microbreweries around the country. Indeed, Athens is at the forefront of this.
Noctua Microbrewery was the very first microbrewery to open in Athens. Their first two products were a pale ale called Head Twister Ale, and a black IPA called Night Vision.
Since Noctua obtained a cult following, several other small brewers have popped up around the city and followed suit. It is interesting to note that you will find independent breweries in even the most random and remote parts of Greece.
For instance, Skopelos island is home to an independent producer called Spira. There are also more than 10 breweries on the island of Crete, many of which are open for tastings.
If you find yourself in Heraklion, en route to visit the old fortress of Knossos, there are three local craft breweries to add to your radar. Namely, these are Kasta (Anthemiou 4), Notos (Patriarchou Meletiou Metaxaki 36), and Solo (Κοintoirioti 35).
You will find all of your favourite styles of beer represented at these places. They serve IPAs, stouts, blondes, black porters, and red ales.
Rakomelo
Rakomelo is a wonderfully strong, cosy drink that is perfect for enjoying during winter in Greece. Bottles of rakomelo can be purchased from liquor stores across the country. However, it is customary for many tavernas and bars to create their own.
The drink is created by combining Cretan raki with honey (Melo) and adding spices like cinnamon and cloves. Then, it is enjoyed warm.
It is said that the warmth and the infusion of herbs from rakomelo help to soothe coughs, colds, and sore throats. If you dine at several tavernas and restaurants in Athens and across the country during winter in Greece, they will often present you with a little glass of warm, homemade rakomelo.
This is essentially a Greek digestif for after you've finished eating. Rakomelo is often served in a shot glass but this Greek alcohol is not intended to be downed in one sip like a tequila slammer! Instead, you should slowly sip it.
Local Greek Wines
The production of Greek wine is big business. Indeed, there are dozens of vineyards scattered across the country.
It's a shame that Greek wine is not so well-known outside of Greece. However, it is starting to gain traction in that regard.
One interesting Greek winery to have on your radar is the mountainous Katogi Averoff vineyard in the beautiful village of Metsovo. This is the highest vineyard in Greece and offers free tours and tastings.
The Production of Greek Wine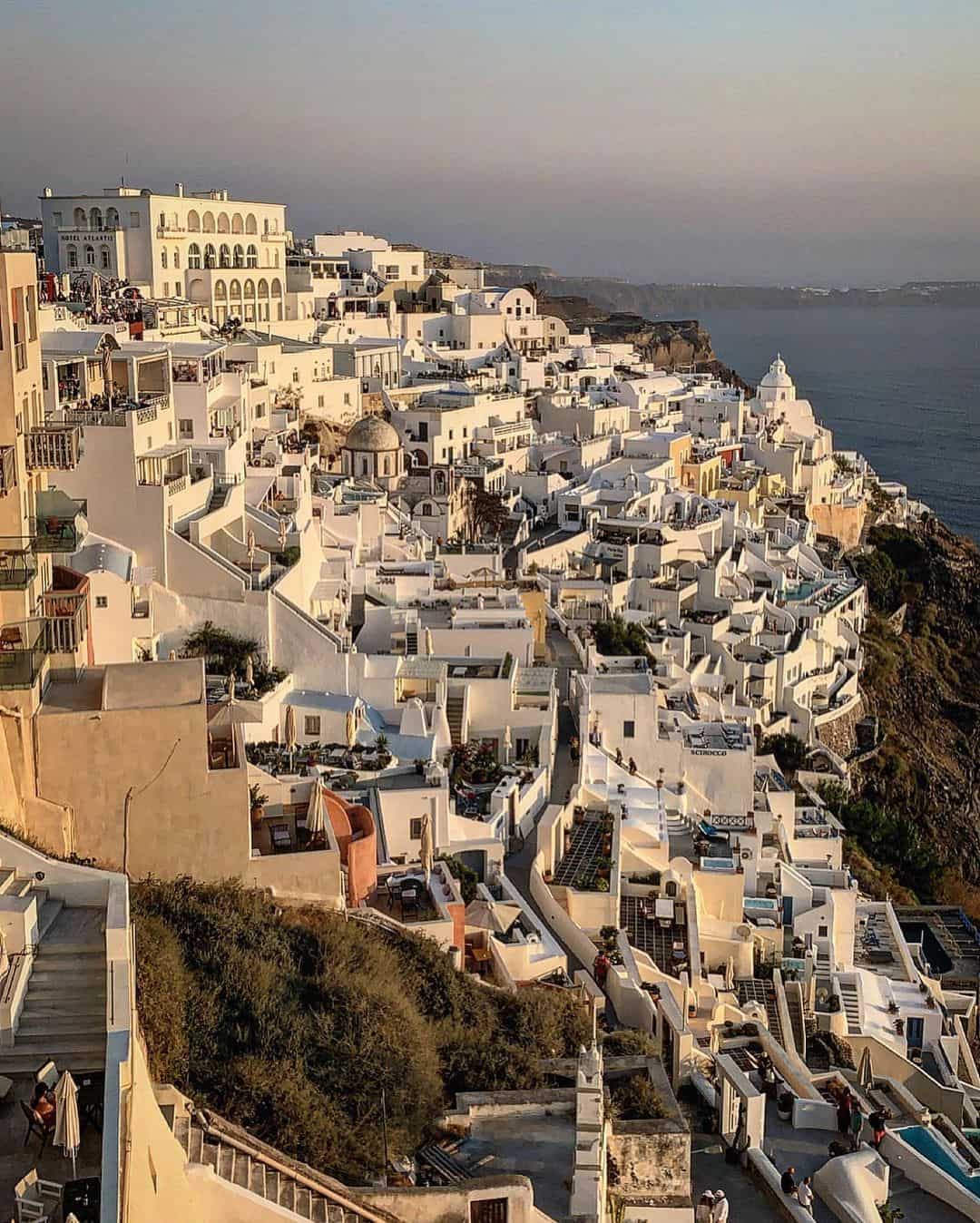 The unique thing about Greek wine is the grapes that are used in its production. These are unique to Greece and are seldom (if ever) used outside of the country.
Both white and red grapes are used in Greek wine production and the aromas and flavours of the various wines are very distinct. Greek wine offers something for everyone.
If you enjoy white wines, you can opt to sample sweet and dry blends created using Assyrtiko grapes from Santorini in the Cyclades. Alternatively, try aromatic Moschofilero grapes from the Peloponnese.
The clear choice for sampling red wines is the full-bodied Agiorgitiko grape. This has flavours of nutmeg and fruity currents.
At taverns and restaurants across Greece, you can typically order a 500ml carafe of wine for as little as 3 euros. Some establishments may have an extensive wine menu.
However, many offer low-cost house red and white wines. Each is produced at local vineyards.
In Athens, and many other Greek towns and cities, you will find wine stores filled with barrels of wine. Here you can purchase 1-liter bottles of wine for just 5 euros!
You can typically sample the different wines before you purchase and many of the store owners sell an extensive collection. Wine seems to be tastier here too. This is perhaps because it is fresher and without the addition of preservatives.
The History of Greek Wine
As far as Greek wines' roots in local history, this is actually the oldest type of Greek alcohol. According to Greek mythology, the Greeks actually invented wine!
Legend has it that the concept of wine was born when Dionysus, son of Zeus lived in the mountains and learned the process of making the drink. He taught Icarus, king of Athens how to make wine. Thus, he introduced wine-making to humans.
Oinomelo
Oinomelo, like rakomelo, is a warm Greek beverage that is perfect for winters spent in Athens. You could essentially look at oinomelo as Greece's answer to mulled wine.
The drink often makes an appearance on taverna menus between October and March. This sweet, aromatic wine is formed by blending wine with honey ("Melo") along with a concoction of herbs and spices.
Retsina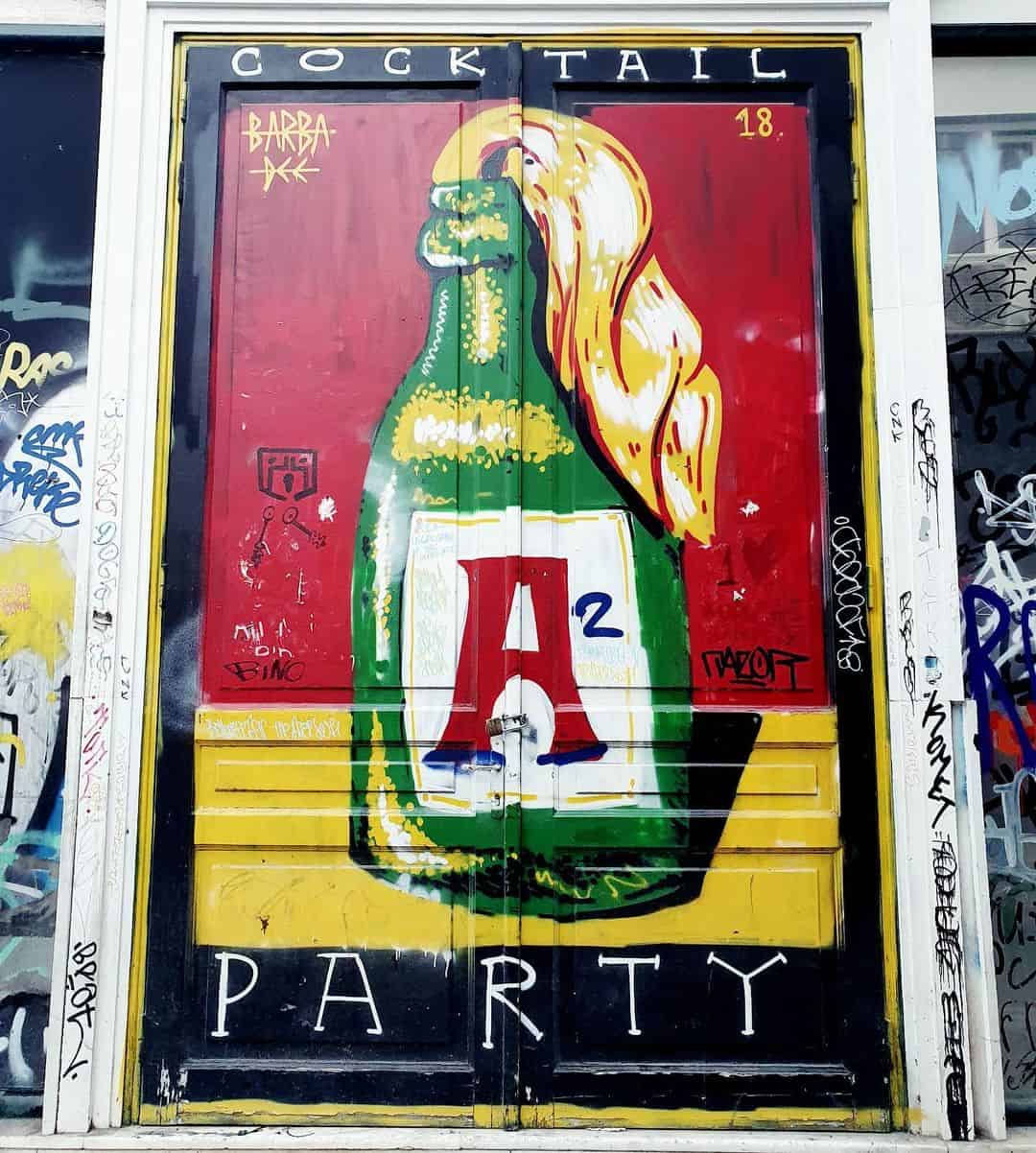 Retsina is a unique variation of Greek white wine. It is produced using an ancient method of winemaking that dates all the way back to the 2nd century BC.
The wine is prepared using the sap from an Aleppo tree. This results in a very distinct flavour.
It's hard to describe the taste of retsina. It is sweet, fruity, and very different from most white wines. The drink is widely available throughout Greece.
Mastiha Cocktails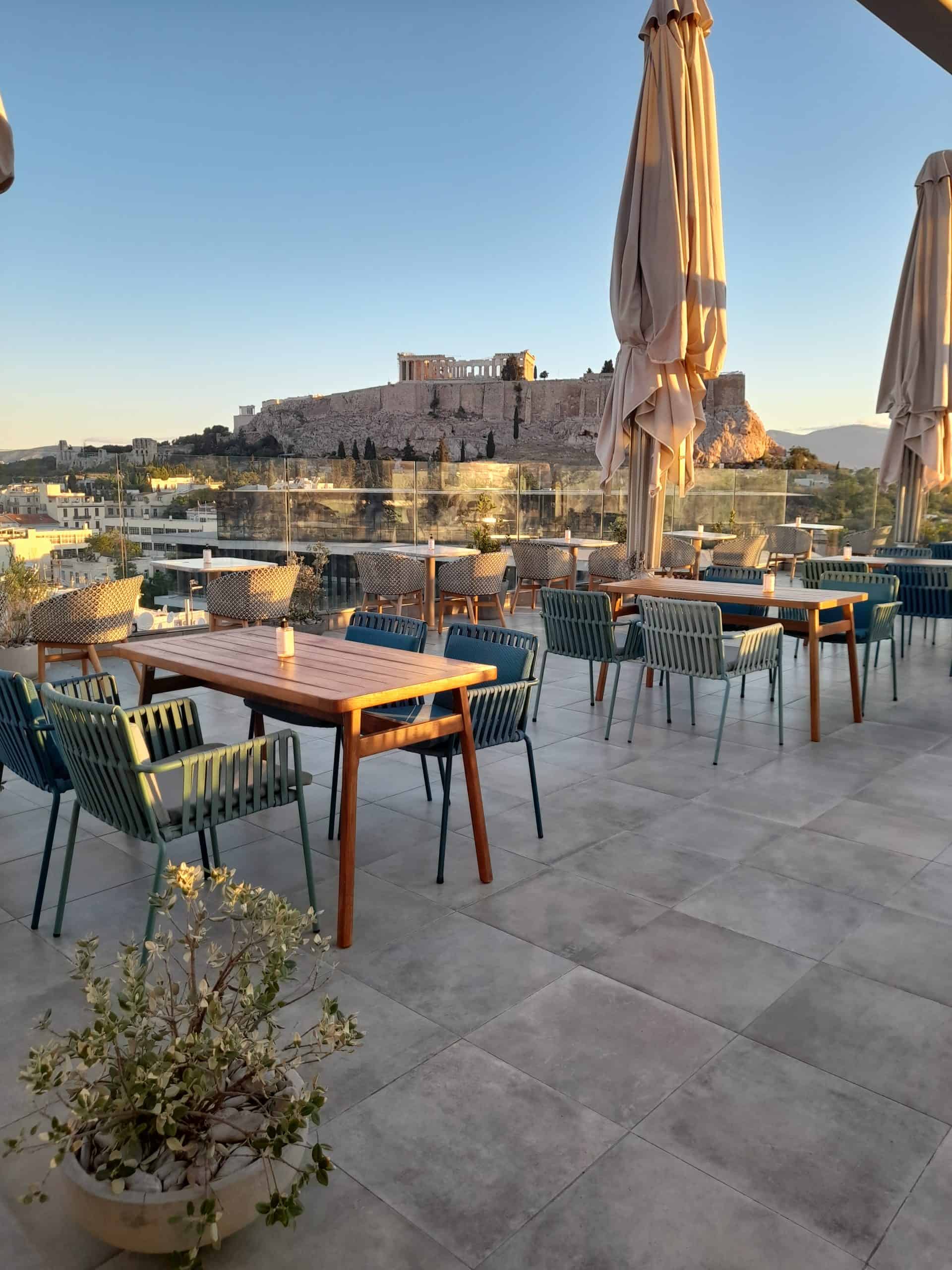 Mastiha ("mastic") is one of those ingredients that is so quintessentially Greek. Outside of a select few countries in the Mediterranean and the Middle East, mastika is not widely consumed outside of Greece.
Like ouzo, mastika has a flavour that you either love or hate. The raw ingredient is a resin that is derived from the mastic tree.
This tree is indigenous to the island of Chios. The raw resin tastes very green and grassy.
Even if you dislike the taste of raw mastika, it is worth trying it when it is blended into cocktails. The addition of spirits waters down the flavour somewhat.
Athens has an excellent nightlife scene with a plethora of bars and clubs to suit every preference. Head to one of Athens' chic rooftop bars to experiment with mastika-infused cocktails crafted by expert mixologists.
Tsikoudia & Raki (Crete)
Cretan raki is the signature beverage from the island of Crete. The drink is also often referred to tsikoudia.
You can draw many similarities between raki and tsipouro. Both drinks are forms of grape-based pomace brandies.
One distinct difference though is that anise flavouring is often added to tsipouro. However, this is never added to raki.
Cretan raki has Turkish roots and is created by boiling grapes in a cauldron. This process called is kazanema.
If you are ever invited into Cretan households or weddings and events in Crete, you will typically be offered a glass of strong Cretan raki. Culturally speaking, it is actually considered rather rude to decline the offer!
Cretan raki is Greek alcohol that makes its appearance on dinner tables at practically every taverna and family gathering in Crete. Raki is to Cretans what ouzo and tsipouro are to the Greeks in that regard. There is never a bad time to enjoy raki!
Greek Beer
Many international beers like Amstel, Corona, and Budweiser are indeed widely available across bars, restaurants, and stores in Greece. However, Greece also boasts its own beers that are pretty tasty.
In particular, look out for Alpha, Fix, and Mythos. These are some of the most popular local beers. A large 500ml bottle of beer should typically cost no more than 2 euros in a local tavern.
Homemade Greek Liquor
If you travel off the beaten path in mainland Greece to places like Karpenisi, Ioannina, or quaint Metsovo, you will find numerous traditional stores selling homemade Greek liquor.
Traditional Greek liquor ( λικέρ) has a fruity taste. It is usually prepared by combining cognac with pressed fruits, vegetables, nuts or seeds.
The drink is often sold in beautifully hand-painted or vintage bottles. It is best enjoyed as a small tipple at the end of a long day.
Countless variations of Greek fruit liquor exist. You will find different recipes across the various regions of Greece. One popular version is vissino (λικέρ βύσσινο). This is a liquor made with sour cherries.
Non-Alcoholic Greek Drinks
There are a plethora of non-alcoholic Greek drinks that you can also enjoy during your time in the country. For instance, going out for coffee is essentially the national sport of Greece.
Whatever time of day or night you happen to pass by coffee shops and bars in Athenian neighborhoods like Pagrati, Thissio, and Vyronas, you will see a well-heeled crowd sipping freddo cappuccinos.
Coffee shops adorn virtually every street corner here. It isn't uncommon to see people in Greece still drinking coffee as late as 10-11 pm at night.
Greek cities like Athens and Thessaloniki are definitely night owls. The nice thing is that Greece doesn't have a culture of drinking to get drunk.
It is very different to say, the UK in that regard. If you do not drink alcohol, you won't be looked at strangely for not doing so, nor will you be disappointed by the vast selection of non-alcoholic Greek drinks available.
Freddo espresso and cappuccino coffee
Greeks are big coffee drinkers and most Greeks will meet their friends at weekends and regularly throughout the week to go for coffee. Young Greeks often prefer to drink "freddo" coffee.
This is a cold, iced coffee. Even if you feel like cold coffee drinks and cold brews are not usually your thing, you may find that you do enjoy freddo coffee as it is different.
To make a freddo espresso, a shot of espresso is poured over ice. The barista will ask you how sweet you want your coffee as the sugar is added as they prepare the coffee.
(If you want a little sugar, it is a good idea to ask for your coffee medium sweet "medio". Sometimes sweet is too sweet, and a little sugar is never sweet enough!)
To make a Freddo cappuccino, foamed milk is added. Sometimes freddo cappuccinos are also made with cream in some places.
Frappe coffee
Greeks will often drink frappe coffee at home, although you will often find it served in cafes and bars too. A lot of tourists are often confused by the different types of coffee available here.
Freddo coffee is generally much better quality as it is prepared with espresso. Frappes, on the other hand, are prepared with a special type of powdered Nescafe frappe coffee.
To prepare it, you simply add a few spoons of frappe with some sugar, ice, water, and milk into a sealed container. Shake it as you would shake a cocktail mix.
The caffeinated concoction that you pour out is a frappe. This drink was invented "by accident" at the Thessaloniki International Fair in 1957.
A Nescafe employee by the name of Dimitris Vakondios couldn't find any hot water for the coffee he wanted to make for himself. He prepared his coffee with cold water instead and he and his colleagues loved it. As such, one of the most iconic Greek drinks was born!
Ellinikos Kafe
Traditional Greek coffee is known as "Ellinikos kafe". It is bitter, hot, and strong and is usually prepared in a copper birki and served in a small cup.
If you have travelled a lot around Turkey or the Middle East, you may find that Ellinikos kafe shares a lot of similarities with Turkish and Arabic coffee. They are essentially the same thing.
The Ottoman Turks occupied Greece for hundreds of years. The first coffee shops opened in Constantinople (now Istanbul) around 1425.
When the Turks moved to Greece, they bought their coffee with them. In old-fashioned Greek coffee shops, you will find many older generations of Greek men playing backgammon and sharing stories over Ellinikos kafe.
It is often served with a side of loukoumi (The Greek version of Turkish delight). Perhaps the most popular brand of Ellinikos kafe is Loumidis Papagalos.
You can find it sold at Greek supermarkets like Slavenitis and it is available online for delivery around the world.
Salep
Salep is a thick, warm milky drink that is often sold by Greek street food vendors during the winter months. If you walk down Ermou street, the main pedestrianised street in Central Athens, you will see them serving it from large copper cauldrons.
Salep is prepared with hot milk, orchid tubers, cinnamon, and sugar. In some ways, its milky, cinnamon taste is similar to Indian Chai.
This drink is also popular in nearby Turkey and other areas of the Balkans.
Greek mountain tea
Greek mountain tea, known as sideritis or ironwort has been enjoyed in Southern Europe for thousands of years. It has an earthy, somewhat sweet taste.
When you drink it, you can detect undertones of chamomile, mint, and citrus. Mountain tea is a fitting name as the plant that is used to make the drink grows at high altitudes of 1,000m and above.
(For instance, in the foothills of Mount Olympus – Greece's largest mountain and a popular day trip destination from Thessaloniki). Centuries ago, people would rub the herb on the wounds of soldiers hurt in battles as they believed it had healing properties.
Today, not only is Greek mountain tea is a tasty drink that you can enjoy to relax and unwind in the evening. But its herbal contents offer various health benefits.
The tea, loaded with antioxidants is said to aid digestion, strengthen the immune system, and aid with sinus/nasal problems caused by sicknesses like cold, flu, etc.
FAQs about Greek alcohol and Greek drinks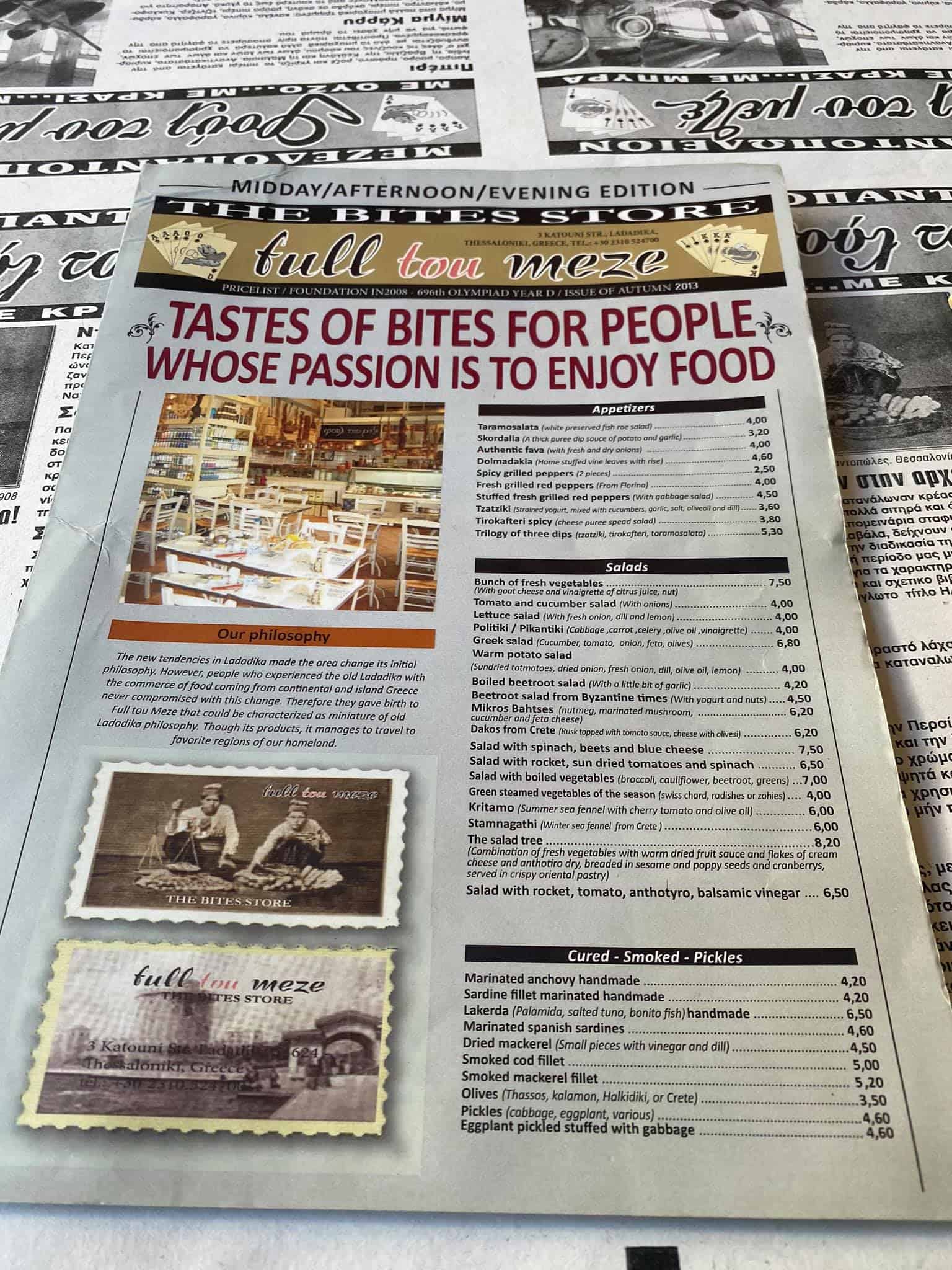 Do you have any further questions or queries about sampling Greek alcohol, where to find it, or experiencing nightlife in Greece in general? The answers to some frequently asked questions on this topic are detailed below.
Hopefully, you will find the information you are looking for there. If not, feel free to reach out!
What alcoholic drinks are popular in Greece?
There are a lot of Greek drinks that are popular only in Greece as well as those that are popular in Greece and around the world. For instance, on a night out with friends or when having a drink with a meal at a restaurant, Greeks will often drink things like gin and tonic or vodka and red bull, just like people enjoy in much of Europe and the world.
At the same time, people also drink a lot of drinks that are only really enjoyed here. For instance, if you go to a bozoukia or a taverna, it is common to order carafes of ouzo or tsipouro to share among friends at the table.
Wine is very popular in Greece. And when it comes to wine, people drink both imported, and international wines and wines that have been sourced locally.
What alcohol is most common in Greece?
Ouzo is arguably the most common Greek alcohol. You will find that every time you pass a Greek restaurant or taverna, people have multiple carafes of it on their tables.
It is the country's national alcoholic beverage after all.
What is a Greek liquor?
There are a number of liquors that are produced in Greece. Ouzo drink is the popular anise-flavoured tipple that is often poured over ice and is known as the national drink of Greece.
Kumquat, lemon and Tentura liquors are also popular in the Greek island groups.
Is ouzo a vodka?
No. Ouzo is not a vodka.
It is a completely different beverage. However, it does share some similarities with vodka – both are distilled and considered strong.
What alcohol did Greek gods drink?
According to legends and mythology, the Greek gods drank Greek alcohol known as ambrosia. This was a sweet wine that was said to make you immortal if you drank it.
What do Greeks usually drink?
Greeks drink all manner of different alcoholic and non-alcoholic beverages, just like people around the world. During the day, it is common to drink a coffee or two (commonly a freddo espresso/cappuccino or a Frappe if it is prepared at home).
Ouzo is popular in bozoukias and tavernas. But in nightclubs and beach bars, people may have wines, beers and cocktails.
You can find all the "classic" cocktails in Greece as you would elsewhere. E.g. cosmopolitans, mojitos and old fashioneds, etc are popular. You will also find a lot of upscale bars craft their own cocktails using quintessentially Greek ingredients like mastika.
Is there Greek whiskey?
Yes. Greece does have some whiskey producers, even if this is not the type of Greek alcohol that the country is best known for.
In Larissa, for example, you will find a small producer named Argiris Taramonlis who has been experimenting with whisky production since 1994. He has won awards and recognition locally.
However, Taramonlis is the exception, not the rule and there are not a lot of people that dabble in whiskey making here. Greek bars, restaurants, and stores will often serve Scotch and Irish whiskeys on their menus.
How strong is Greek raki?
Raki is very strong. It is generally made up of 40 to 65% alcohol content.
What is Greek hard liquor?
You will find several "hard" liquors in Greece. The popular anise-flavoured ouzo drink is a strong drink that is commonly enjoyed over ice.
It usually has an alcohol content of 40-45%. Cretan raki is very, very strong and often has an alcohol content between 45-60%!
Greek aperitifs like limoncello and kumquat liqueurs which are popular in Corfu and Paxos are also very strong. Expect an alcohol content of around 40% for these beverages.
(There is a reason why they are sipped from very small glasses after a meal rather!)
What is Greek moonshine called?
There is no such thing as Greek moonshine per se. However, strong Greek alcohol is produced in a number of different forms.
For instance, Greek ouzo drink typically has 40-45% alcohol proof as does tsipouro.
What is Greek brandy called?
Metaxa is often referred to as Greek brandy. However, it isn't technically brandy or cognac at all.
It is a different category of Greek alcohol in its own right. The drink has brandy at its base, and then uses three different Greek grape varieties. Namely, they are sultanina, korinthiakos and savatiano grapes.
Final thoughts on trying Greek drinks and Greek alcohol
Have any further questions about planning a trip to Greece or Greek drinks and Greek alcohol? I have been living in Athens for 4.5 years now and have had the pleasure of travelling across this country pretty extensively during that time.
If you have any queries or concerns, I'd be happy to help you out as best as I can.
Just send me an email or reach out to me on Instagram and I will get back to you as soon as I can. Safe travels!
Geia sou! Melissa xo
---