Athens in winter may sound a somewhat unusual suggestion. After all, the sheer mention of the Greek capital probably conjures up images of al fresco dining beneath the Mediterranean sun, and of evenings spent sitting beneath the hill of the acropolis sipping ouzo. In reality, the gritty European city makes for a perfect weekend break all year round.
Athens in Winter:
About this Guide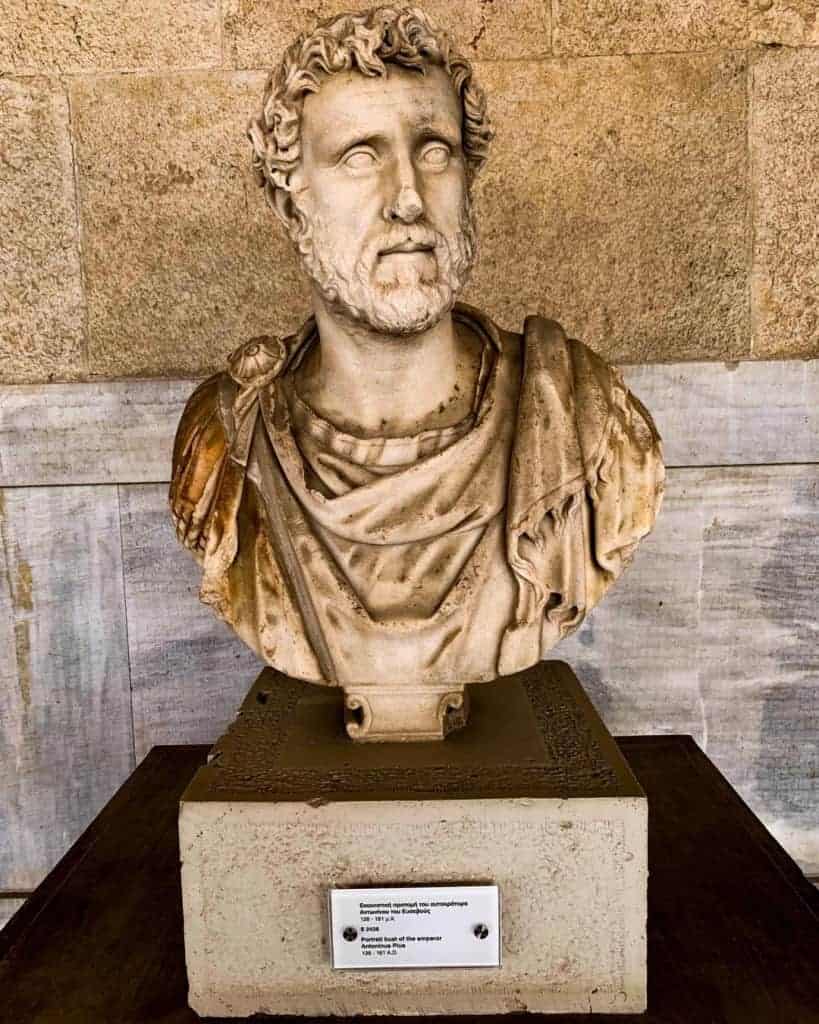 If you are considering travelling to Athens in winter and you are apprehensive about what the weather conditions are like, what there is to do in Athens during the festive period, and how tourist sites are affected, this Athens Winter Travel Guide aims to answer your burning questions.
I have lived in Athens for the past three years and feel well-poised to help you make the most of your trip. This guide is fairly comprehensive so feel free to use the table of contents to help you navigate to the relevant sections. If you still have questions, you are more than welcome to contact me to ask them!
Athens in Winter:




Things to Do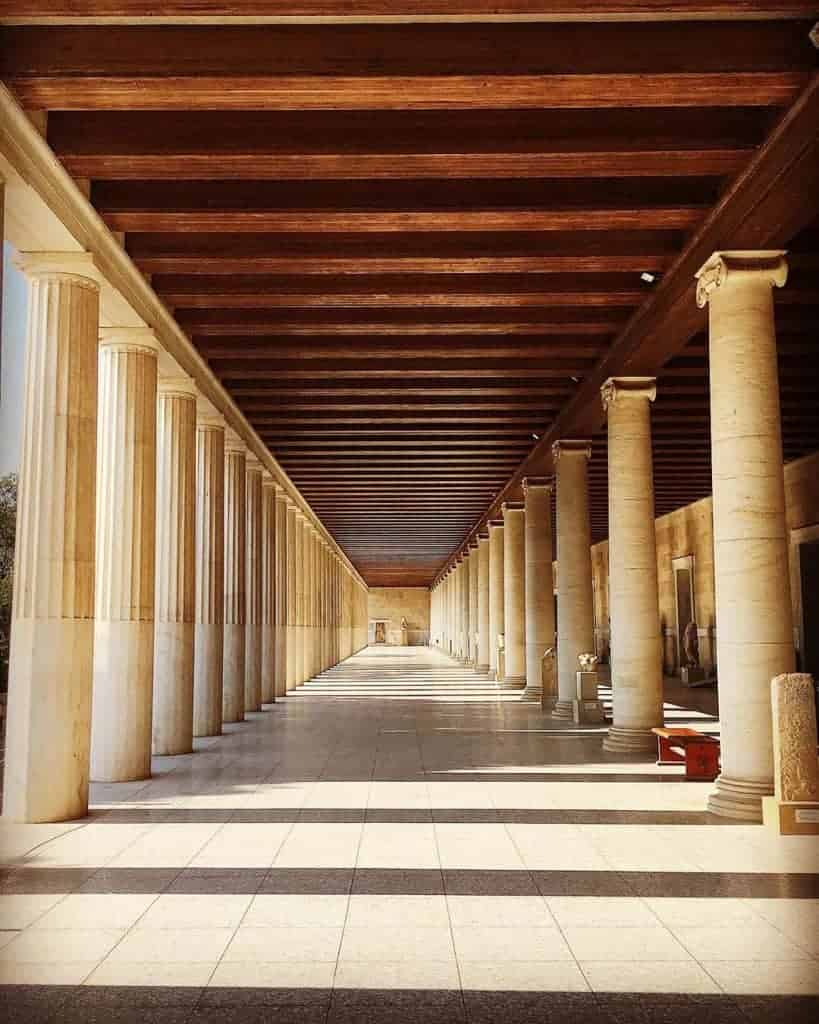 Sure, you can't work on topping up your tan during winter in Athens, but you can participate in some other wonderful seasonal festivities as detailed below.
Go on a Treasure Hunt for Athens Street Art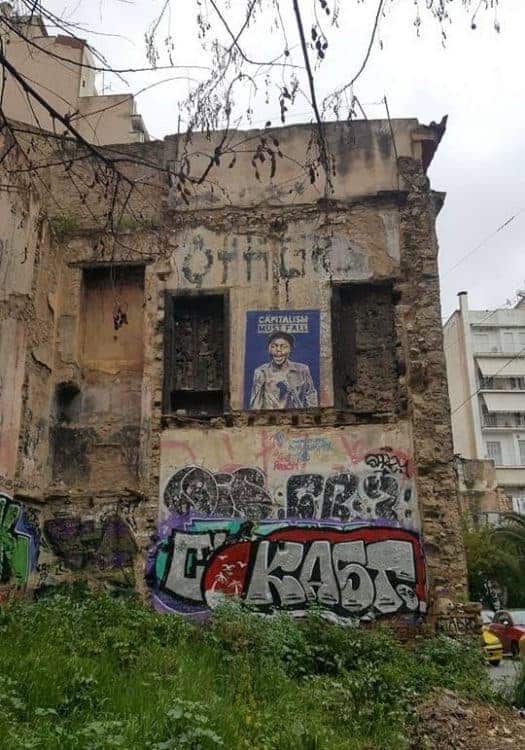 The walls and storefronts of the city centre are laden with vibrant graffiti and street art. Some of the pieces are simply aesthetic, while others are politically-motivated and thought-provoking.
The most notable Athenian street art is to be found in the districts of Psiri, Metaxourgio, and Exarchia. Exarchia is a district that has become synonymous with riots and anti-anarchist groups but it may well be one of the most interesting neighbourhoods in the city.
Stroll down Themistokleous street until you reach Exarchia square. You will pass a range of quirky vinyl record stores, rock bars, and Bohemian coffee shops. The controversial and political graffiti here also includes the works of INO and Borondo.
Warm-up with a Traditional Hammam Experience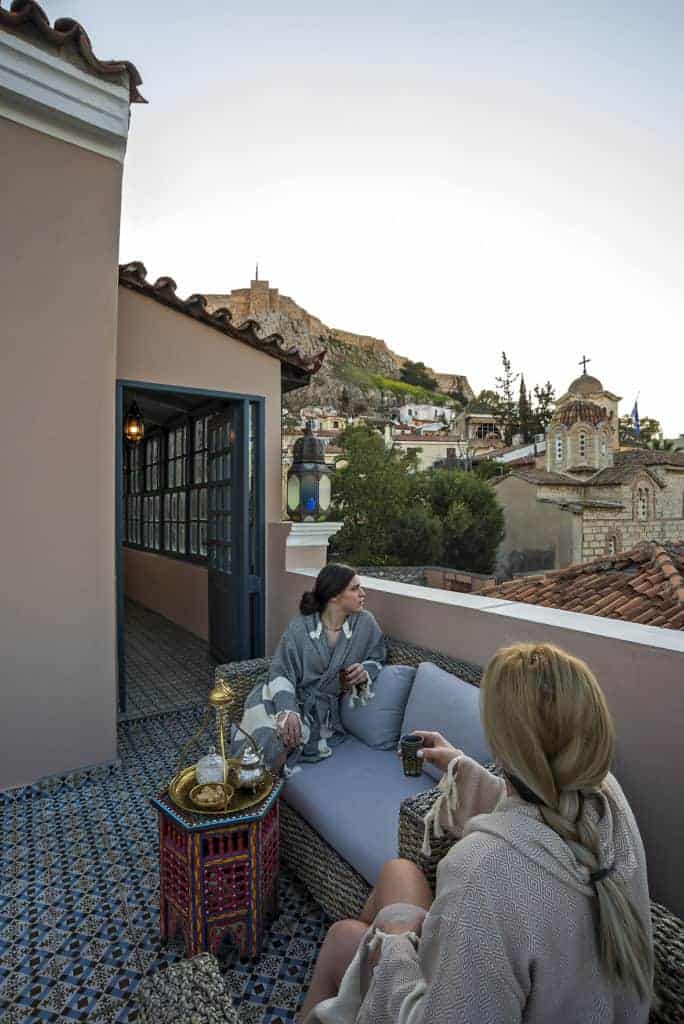 Baby, it's cold outside… but fortunately, you can warm up by sweating it out in a hammam – a traditional Ottoman bathhouse. During the days of the Ottoman rule in Greece, people paid regular trips to hammams for both social and hygiene reasons.
A hammam is a little like a sauna – patrons would sweat it out inside a hot, steamy marble room, before indulging in some rigorous exfoliation (to ensure baby-soft skin), and then having a massage. While sadly the ancient bathhouse of the winds is no longer in operation, there are a number of modern hammams across the city that still offer traditional treatment methods.
Consider treating yourself to a hammam and spa package at Al Hammam Athens, or at the stylish Polis Hammam in Psyiri. Hammam experiences start from as little as €20. Once you're feeling rejuvenated, unwind with some sweet Greek loukoumi and spiced tea.
Indulge in Hearty, Wintry Taverna Classics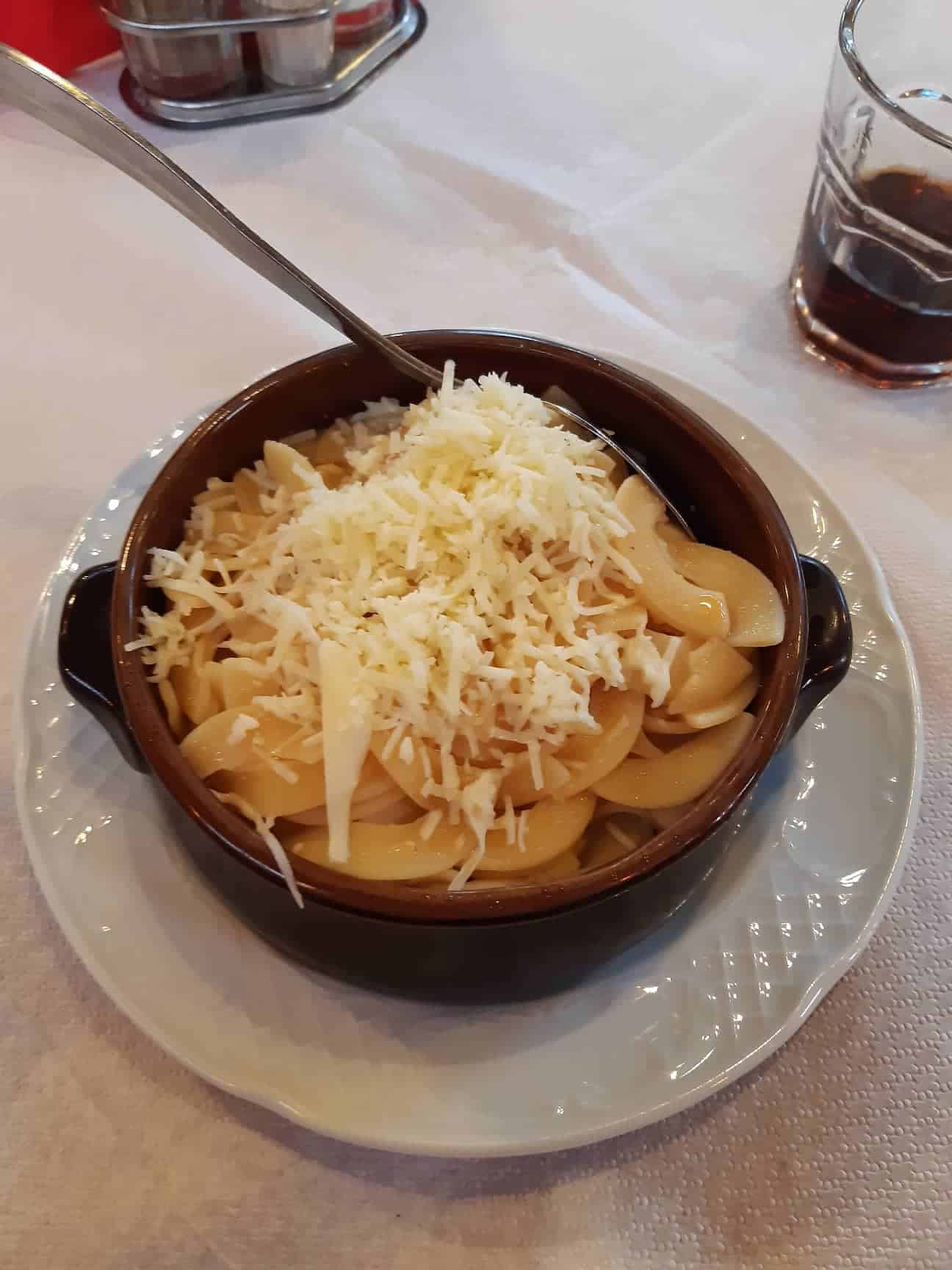 Sumptuous Greek foods are the perfect thing to eat during the cold winter months in Greece. The marinated meats that are prepared in quintessential local dishes like gyros and souvlakis are hearty and filling, while beloved hotpot dishes like moussaka and pastitsio feel almost as though they have been invented for the cold weather.
If you find yourself in Athens in winter, you should certainly experiment with as many taverna classics as you can – never mind the ensuing muffin top! Aside from all of the classic dishes though, there are numerous winter dishes that you should try. Many Athenian restaurants boast seasonal menus, thus providing a perfect opportunity to sample foods that the summer tourists miss.
Look out for Fakes (pronounced Fah-kes), a warming, flavourful Greek lentil soup, or Fasolada – a scrumptious Greek bean stew.
Go Ice Skating in the Shadow of the Acropolis
One lovely addition to Athens that the winter season brings is the introduction of a number of ice-skating rinks that pop up across the city. What could be more magical than whizzing around on the ice, doing pirouettes (or trying to) while looking across to the Acropolis.
There are numerous skating rinks that appear in Athens in the winter – some permanent, and some temporary. Travellers of all ages and abilities can don their snuggliest winter clothes, and rent skates for an alternative evening of entertainment.
Sip Hot Cocoa at Christmas Themed Cafes
Check out Noel – a Christmas themed bar and coffee shop that keeps its decorations up 365 days a year. Nothing puts you in the Christmas mood quite like sipping a cup of hot cocoa beneath the garlands and twinkling fairy lights as you take a break from your Athenian Christmas shopping spree.
Another alternative is Little Kook – A coffee shop themed like a winter wonderland with giant nutcracker statues and eccentric decor that is sure to capture the hearts of all the family.
Explore Offbeat Greek Neighbourhoods
Ask any Athenian what their highlight of their city is, and chances are it will not be the touristic city centre. One of the most charming things about Athens is the city's various neighbourhoods, each with their own personality.
Winter in Athens is a perfect time to don your comfiest walking boots and embark on a self-guided walking tour of the city's various districts. Hop on the subway to Kifissia – a chic district filled with tree-lined promenades, upscale boutiques, and neoclassical mansions. From the city centre, you can walk to the leafy suburb of The Mets and enjoy a coffee among locals in a more authentic local ambiance. 
Spend an Afternoon in Piraeus
Tourists think of Piraeus as the place they have to pass through in order to get a ferry to the islands close to Athens. Athenians, however, know that there is plenty to see and do in Piraeus.
The ports of Mikrolimano and Marina Zea are nice, alternative places to stop for a coffee or a cocktail by the sea. The latter places you in a luxurious setting where the Athenian elite moor their yachts. 

The peaceful Piraeus neighbourhood of Kastella is a nice place for a stroll – it is filled with colourful neoclassical houses and quaint churches. From the Profitis Ilias church at the top of the hill, you can revel in spectacular views out to the Saronic islands.
Enjoy a Coastal Walk by the Athenian Riviera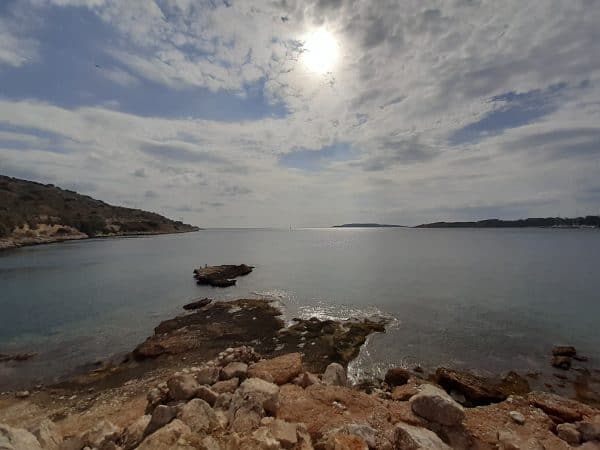 The Athens Riviera, and the coastal towns of Voula, Vouliagmeni, Vari and Glyfada, are some of the most exclusive destinations in Greece. The weather in winter is admittedly too cold for swimming, but that doesn't mean that you cannot enjoy a stroll along the coastline.
One of the best urban hikes in Athens is to walk from the port at Alimos onto Glyfada. You can also take a tram from Athens city centre to Vouliagmeni, and walk by the sea. Stop for coffee at En Plo coffee house and watch through the windows as the waves lap ferociously against the rocks.
Eat Delicious Greek Christmas Desserts
Trying various Greek foods should be a highlight of any Athenian vacation as is, but travelling to Athens in winter comes with the added benefit of being able to try decadent Greek festive desserts.
Venture into one of the millions of bakeries dotted throughout the city and order up a batch of soft, warm melomakarona – festive cookies spiced with cinnamon and covered in sweet syrup and honey. Another to look out for is Kourabiethes which can be easily spotted. These are almond shortbread biscuits made in a circular shape and generously dusted with icing sugar.
Drink Warm Rakomelo at Traditional Tavernas
For a taster of authentic Athens, head to one of the traditional local tavernas. I don't mean those touristic looking places where men are smashing plates near the acropolis, but a real gritty local taverna in a non-touristic neighbourhood like Pagrati or Kallithea. You won't find many tourists here, just Greek locals eating, drinking ouzo and playing backgammon.
Eat with the locals and then wash it all down with a glass of warm, homemade Rakomelo – Cretan raki prepared with honey.
Christmas Shop for Greek Agro Products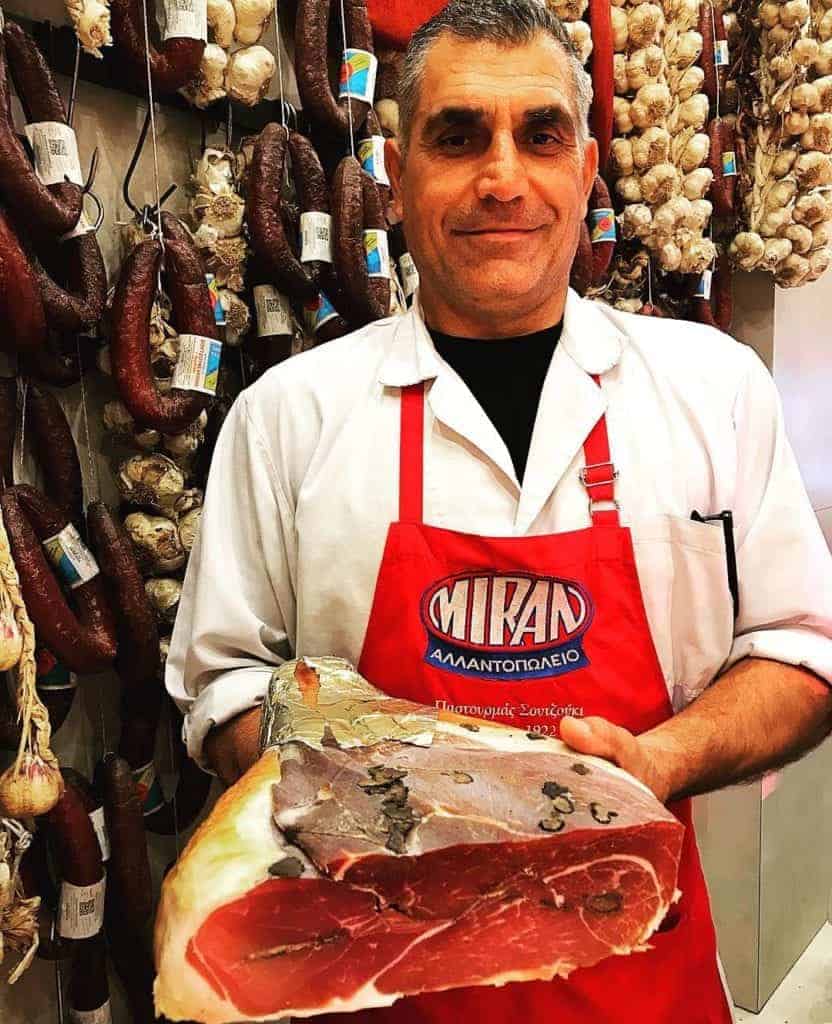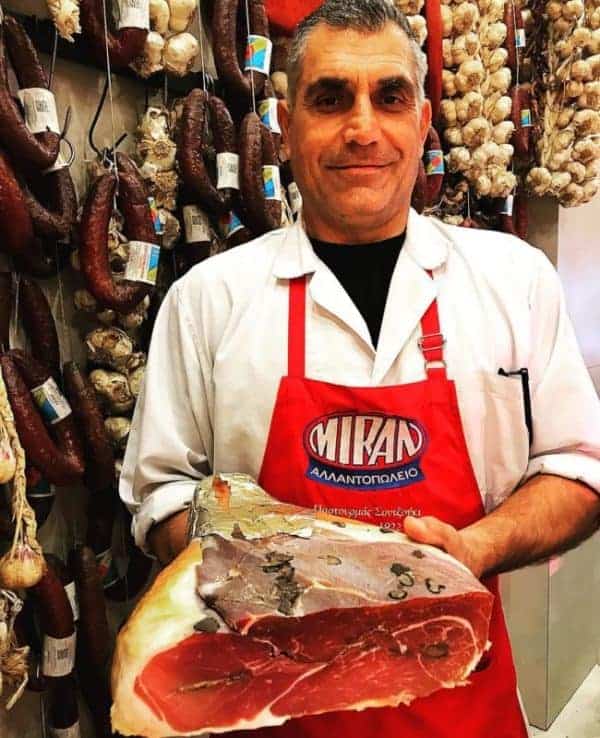 When we don't know what to buy people for Christmas, we often jump to the classics: pair of socks, toiletry set, a fancy mug. Greek agro-products make a great unique Christmas gift or souvenir.
Evripidou street and the streets that surround Athens Central Market are filled with delicatessens, spice shops, and food stores. Pick up cured meats, unique cheeses, flavoured olive oils, and delightful jams, condiments, and marinades. Surely your friends and loved ones will choose those over a pair of socks any day.
For a local favourite, head across to Miran or Karamanlidika. These are two beloved produce stores and where the walls and ceilings are covered with cured meats!
Take Day Trips to Cosy Winter Locations
Athens' location in Southern Greece is perfect for taking adventures around mainland Greece, and a small scattering of islands that float off the coast of the capital. While some destinations are certainly seasonal, there are many other beautiful places in Greece which can be visited all year round.
Charming mountain villages like Karpenisi and Arachova or romantic cities such as Nafplio are perfect day trips from Athens during the winter months. Arachova, for instance, is a cosmopolitan mountain location that is often referred to as being the "Mykonos of the winter".
Opting to spend one night in your own cozy stone house in the mountains, roasting marshmallows by the fireplace, and trying your hand at skiing is the perfect accompaniment to winter in Athens.
See a Christmas Ballet or Opera Performance
Many cities gear up for the festive period with inspired ballets, plays, and operas and Athens is no different. You may not expect it, but Athens has a growing arts and culture scene.
Christmas ballets and classics like The Nutcracker can be watched at various theatres around the centre. You can check Why Athens to see what shows and events are taking place during your trip.
Attend the Christmas Factory in Technopolis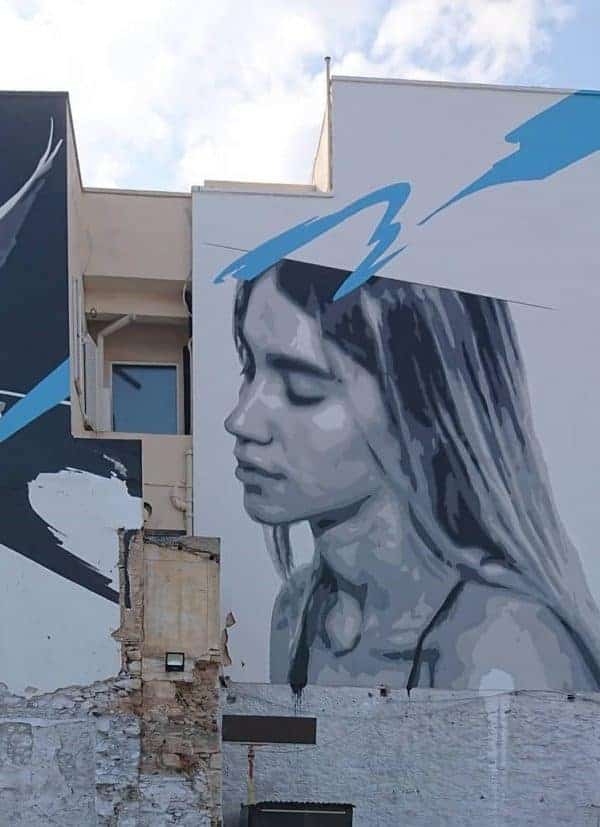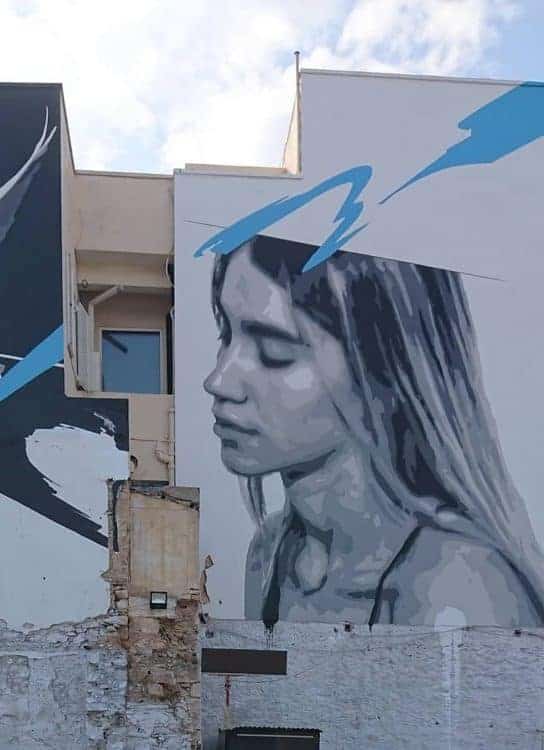 If you have a little extra time to spare during your trip to Athens in Winter, or you are looking for an alternative form of evening entertainment, consider going along to the Christmas Factory in Technopolis, Athens' Gazi neighbourhood.
This outdoor market and funfair have a little something for people of all ages and interests. Sip warm glasses of mulled wine as you watch festive musical performances and carol singers, snack on some warming Greek street food eats, or have a go on some of the Christmas-themed rides.
See Archaeological Sites Under a Blanket of Snow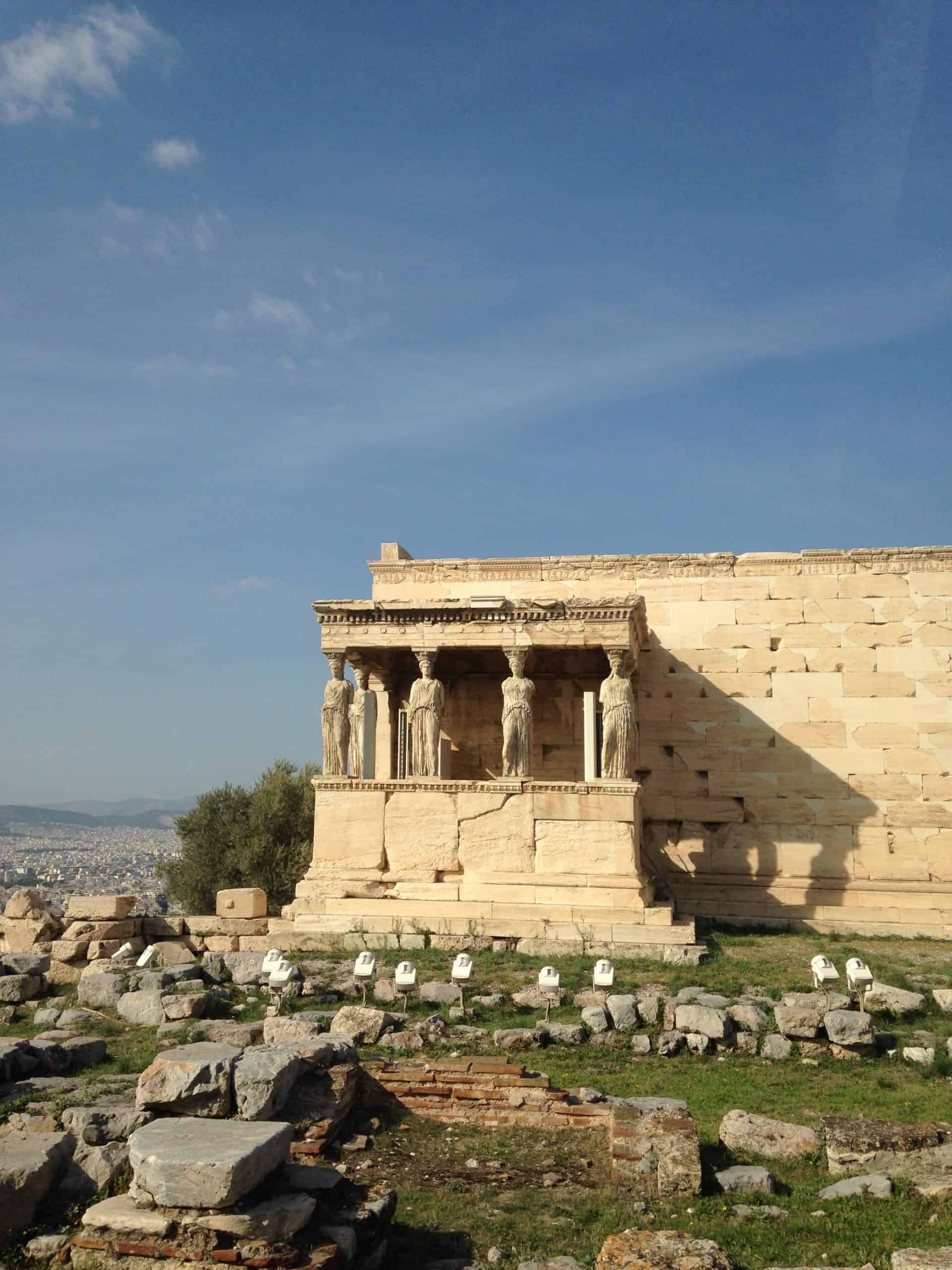 Visiting Athens in the winter increases the likelihood of you being treated to a rare and majestic site -the chance to view the Acropolis, and other ancient ruins as they are covered beneath a blanket of snow. Snow in Athens is certainly not guaranteed, but in winter 2018 we were treated to this phenomenon so you may just get lucky.
Most of Athens' historical sites are concentrated around old Plaka and the city centre. Be sure to incorporate the Ancient and Roman Agoras, the bathhouse of the winds, the Acropolis, and Anafiotika into your winter Athens itinerary.
Note: It is important to consider that many Athens attractions operate on a reduced schedule during the winter months. The winter season runs from November through to March, and most attractions are open from 8.00-15.00 or 8.00-17.00, as opposed to the 8.00-20:00 that you see in the summer.
Climb Mount Lycabettus without the Crowds
Mount Lycabettus boasts some of the most breathtaking panoramas in Athens. From here, you can see out to Piraeus port on a clear day. The Acropolis sits on a parallel hill, and the little whitewashed church that sits at Lycabettus' peak is well worth a visit.
If you find yourself in Athens in winter, there will be very few tourists clambering up Lycabettus. The park is free to enter and provides a tranquil green oasis in the heart of a bustling capital.
See the Christmas Lights at Syntagma Square
Greeks are generally pretty religious people. As you can imagine, Christmas here is kind of a big deal. During the festive period, the entire city is illuminated with beautiful fairy lights. No Christmas displays are more impressive than the spectacular tree that is set up at Athens' main Syntagma square.
If it coincides with your travel dates, you can go along and watch the Christmas tree lights get turned on in early December. Throughout the month, there are several free concerts and musical performances that take place beneath the Syntagma Christmas tree.
Sip Mulled Wine and Hot Toddies at Chic Athenian Bars
The Athenian neighborhoods of Kolonaki, Hilton, and Monastiraki are filled with chic, stylish cocktail lounges and rooftop bars that are perfect for passing cold winter nights. The best bars implement a menu change in line with the change of the season.
Expect mulled wines and hot toddies at Athenian bars throughout the winter months to help get into the festive spirit. Six Dogs, Baba Au Rum, Drunk Sinatra, and Minnie the Moocher are local favourite bars that should not be missed.
Participate in a Greek Cooking Class
Opting to participate in a Greek cooking class is a great way to escape the harsh, wintry weather that accompanies travelling to Athens during the winter months. Not to mention, it's a wonderful cultural experience. Following on from your lesson, you will be able to impress your friends and family at home by cooking Greek classics for them just like an Athenian yia yia used to make.
Many organisations across Athens offer the chance to learn some Greek home cooking. Just like restaurants, cooking schools will often alter their schedules depending on the season. Learn how to make the much-loved Greek Sunday dish of lamb kleftiko with wonderful lemony potatoes, or opt for a more wintry Greek dish like fasolada.
Enjoy the Main Tourist Attractions at a Reduced Rate
Many main tourist attractions across Athens have cheaper entrance fees during the winter months. This includes the Athens sightseeing pass which offers admission to multiple attractions across the city. Visiting Greece during this time is easier on your wallet.
Enjoy Lavish Dining Options
'Tis the season to be jolly… and gain around 14 pounds in the process! Restaurants and taverns in the Greek capital are bustling during the festive period. Special themed menus and lavish dining events are also hosted at various restaurants and hotels across the city. One example is at the fabulous Grand Bretagne Hotel in Syntagma.
Without a doubt one of Athens' most lavish hotels, the Grand Bretagne plays host to "Opera Night" throughout November and December. The glamorous event sees champagne dinners served to patrons to the backing music of opera and live piano. Check the events calendar in Athens for more similar occurrences that coincide with your trip dates.
Treat Yourself to an Indulgent Greek Tasting Menu
There are few better ways to sample a variety of dishes from across Greece than by treating yourself to a tasting menu served up at one of Athens' best restaurants.
Eleas Gi is a gourmet restaurant in Kifissia. Patrons can treat themselves to a 14 or 24-course tasting menu with local ingredients sourced from across the country and paired with local wines. Michelin restaurant Spondi also offers a similar tasting menu.
Take a History Lesson at Athens' Museums
It should come as no surprise that there are close to 100 museums in Athens – especially when you take into account the city's long and varied history. Athens' history and culture museums make an interesting addition to your itinerary anyway, but in winter they give you a nice excuse to escape the cold.

The "New" Acropolis museum is a must-visit after exploring the Acropolis. The National Archaeological Museum is the largest museum in the country and contains more than 11,000 exhibits from the Neolithic era up to the Roman age.
Welcome in the New Year with Greek Friends
It is customary to party and welcome in the turn of the New Year in Greece – just like anywhere else in the world! For Greeks, the first half of the evening is typically spent with family members – indulging in a big fat Greek feast, and commencing the countdown to midnight. After that, the city of Athens comes alive.
New Year's Eve is arguably the best time to experience Athens nightlife in its finest hours. Bars and clubs from Gazi to Koukaki are open until the wee hours of the morning. For an authentic Greek experience, consider watching live music at a bouzoukia – Greek live music spot.
Celebrate the Greek Carnival (Apokries)
If you happen to travel to Athens in February, you can participate in the festivities of Apokries: the Greek carnival. This is one of the largest and most popular festivals in Greece.
Apokries translates to meaning "no more meat" and this festival is celebrated as a countdown to Easter. In some ways, Apokries is the Greek answer to Halloween. During this period, many bars across Athens organise themed costume parties and events. If you want to participate, you can easily find many costume stores across Athens that offer some pretty impressive costumes for rent.
Take a Greek Folk Dancing Class
Did you know that there are more than 10,000 different dances that originated in Greece? The most well-known is probably the dance from Zorbas the Greek, but the reality is that every village, island, and district in Greece has its own local dances!
On a rainy winter's day, you could consider escaping the elements and booking yourself a place in a Greek dance class. Classes take place in a private or group setting (depending on your preference) and usually include a sumptuous Greek dinner.
Athens in Winter:




The Weather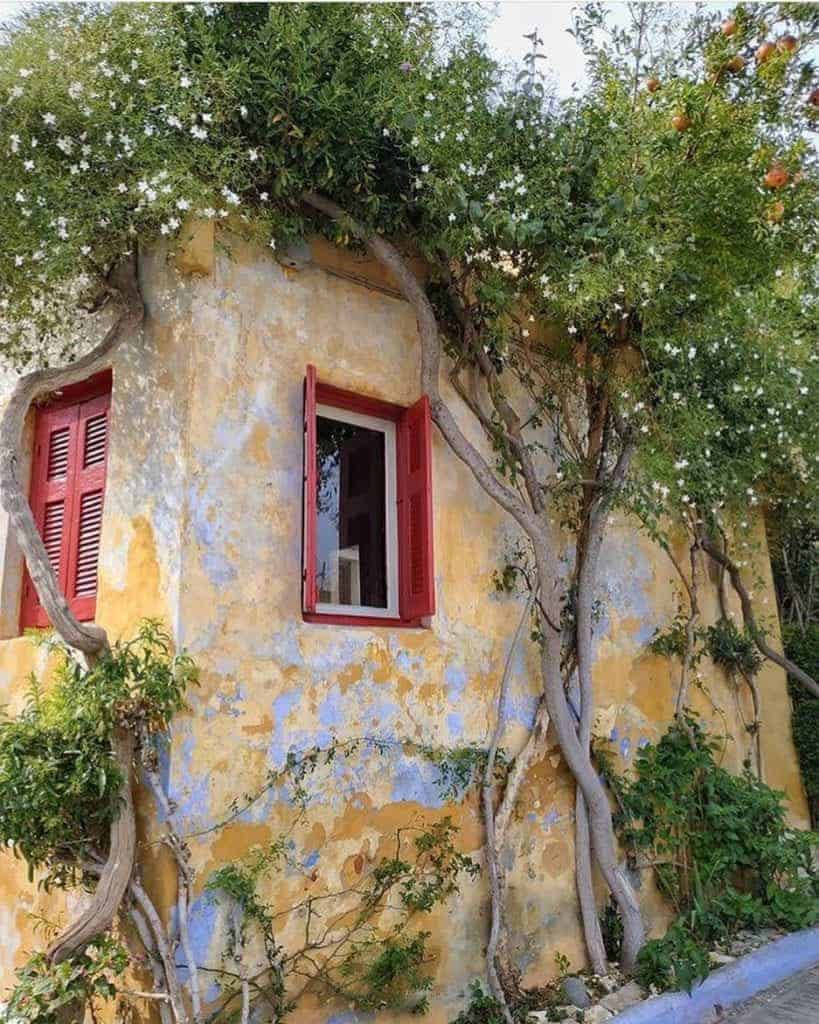 It gets pretty cold in Athens during the winter months but never to extremes. November through to February sees temperatures that dip as low as 9 degrees celsius. The general range is between 9 and 13 degrees.
Winter in Athens is also the rainiest season of the year. Coming from the UK I am used to constant rain but fortunately, Athens is nothing like that. Though it certainly rains more frequently at this time than at other points in the year, it's only for a few hours then you can get on with your day.
Athens in Winter:
What to Wear
If you are travelling to Athens between November and February, I'd advise you to make like an onion and layer up! (Terrible dad joke, sorry). As mentioned above, it can get pretty cold during this time of year.
Be sure to incorporate a good winter coat, some thick sweaters, some thermal underwear, and some outdoor gear into your Greece packing list. It can also get very rainy during this period so don't forget your umbrella!
Make sure that you pack some comfortable, closed shoes for walking around – whether they are sneakers, ankle boots, or dedicated walking boots. As most of the main attractions in Athens are located within the city centre, you can expect to be on your feet for hours of the day.
I want to add here that a lot of the pavements in Greece are not well-maintained – sidewalks are often uneven and there are pot-holes a-plenty! Athens is also incredibly hilly – I can't count the number of times I slipped on black ice last winter! Try to avoid heeled shoes. The old cobbled paths and steps around Acropolis hill and Plaka will become pretty treacherous during this time.
Benefits of Travelling to Athens in Winter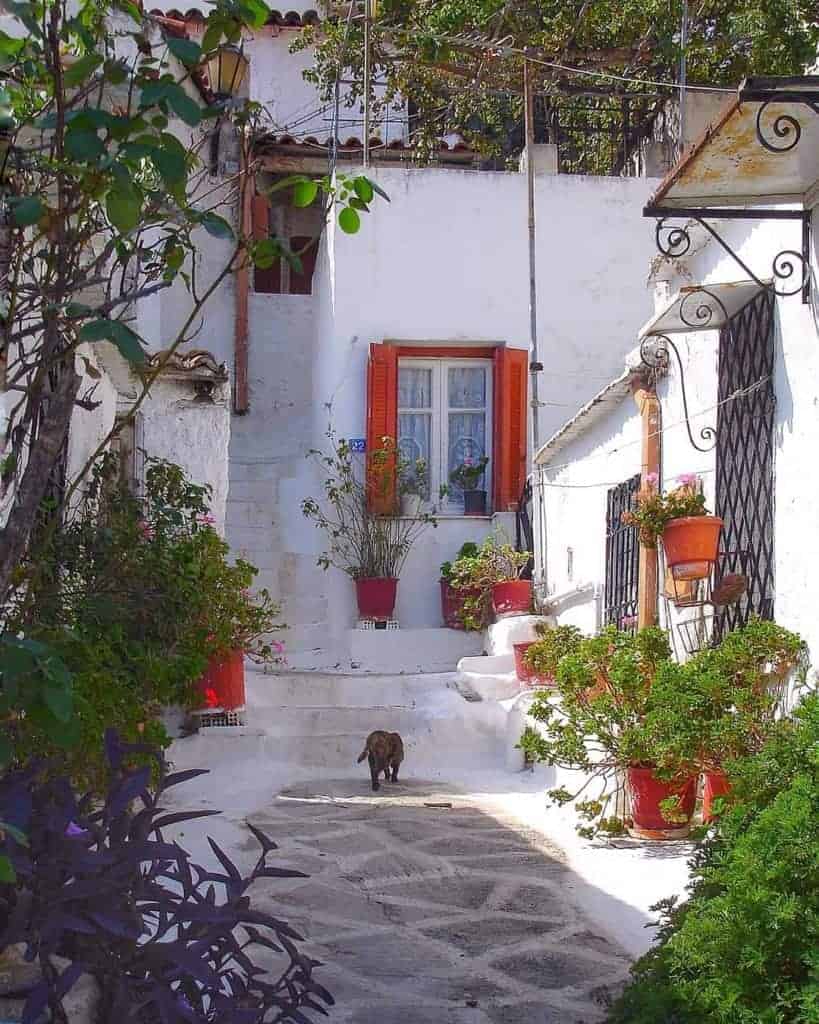 There are several benefits to be enjoyed as a result of visiting Athens in winter. These are in addition to all of the magnificent seasonal events and festivities that take place across the city.
Since this is the off-season, you can enjoy reductions on most things – crowds, prices, and so on! A few of the highlights of travelling during this time are detailed below.
Fewer Crowds
Hiking to the top of Mount Lycabettus in the height of summer means sharing the view (and the background of your photos) with hundreds of other travellers.
During winter in Athens, there are far fewer crowds meaning that you can often find that you have beautiful spots like Anafiotika virtually all to yourself.
Free Entry to Museums on Certain Days
Aside from the reduced ticket and attraction pass prices, one major highlight of travelling to Athens in winter is that some of the museums and sites can be visited for absolutely free!
On the first Sunday of every month from November to March, Athens museums and historical/cultural sites are free to enter – perfect if you are visiting Greece on a budget!
Cheap Flights and Accommodation
There really are very few tourists that travel to Athens in winter. As such, you can secure excellent deals on flights and accommodation. Entire Airbnb apartments can be found in central Athens for as little as £15/$18 per night.
Flights to Athens from other European cities (including London) are often less than £20 a night. With all of that considered, you can enjoy a fabulous weekend break in Athens and really not spend very much at all!
It's Business as Usual
Even if you find yourself in Athens on Christmas Day and you are worried that everything is going to be closed, you can feel assured that countless bars and restaurants are open as normal. In fact, you almost forget that it is Christmas day at all!
Have any questions about visiting Athens in Winter or about planning a trip to Greece in general? I live here in Athens and I'm happy to help. Feel free to reach out to me via email or the comments below!
For more winter travel inspiration, take a peek at some suggested winter Europe itineraries, or this post on the best places to travel in February.
Disclaimer: This Athens in Winter Guide does not currently contain affiliate links, though these may be incorporated in the future.
This article was originally published in November 2018, and last updated in May 2020.
---