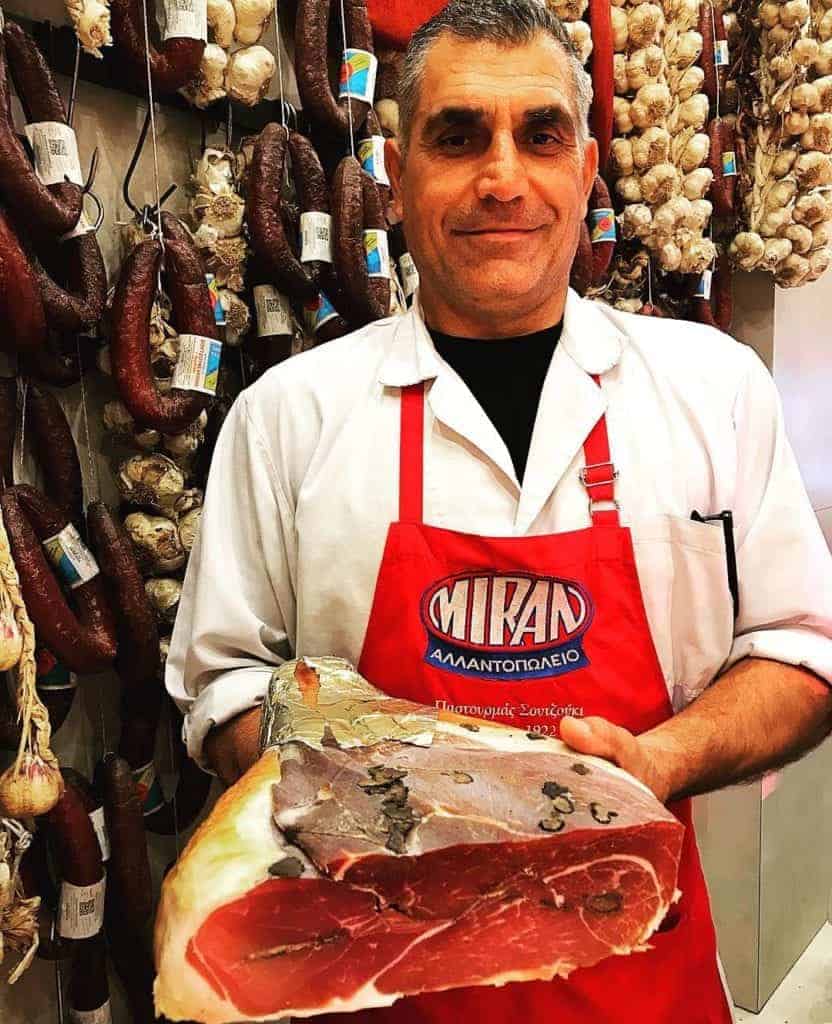 Looking for the best Athens restaurants? You've come to the right place!
The Athens Food Scene
Traditional Greek food is far more than just moussaka and souvlaki. The Greek capital may seem overwhelmed with touristic restaurants at first. However, scratch beneath the surface, and you will soon find that Athens is quite the gourmand.
There are a plethora of excellent restaurants in Athens. The city has it all. From cosy, homely tavernas, to chic, contemporary places that put a modern twist on old classic recipes.
Where to Eat in Athens
You could quite safely say that there is no such thing as a "bad" Athenian restaurant. Greeks pride themselves on their cuisine.
Yes, there are a handful of "touristic" restaurants in places like Thissio and Plaka that serve simple dishes at inflated prices. However, these are in the minority.
You could wander around any Athenian suburb, step inside any taverna that takes your fancy, and leave feeling that the meal you enjoyed inside was one of the best you've ever tried. From the backstreets of quirky Koukaki to the gritty exteriors of Exarchia, the best meals can be found in some of the most unsuspecting places.
About This Athens Food Guide
This article discusses the best restaurants in Athens. I have lived in Greece for the last three years. During that time, I have had the pleasure of dining out at dozens of Athens restaurants.
This guide is fairly beastly. Feel free to use the Table of Contents to navigate to the relevant sections! 
The Best Restaurants in Athens, Greece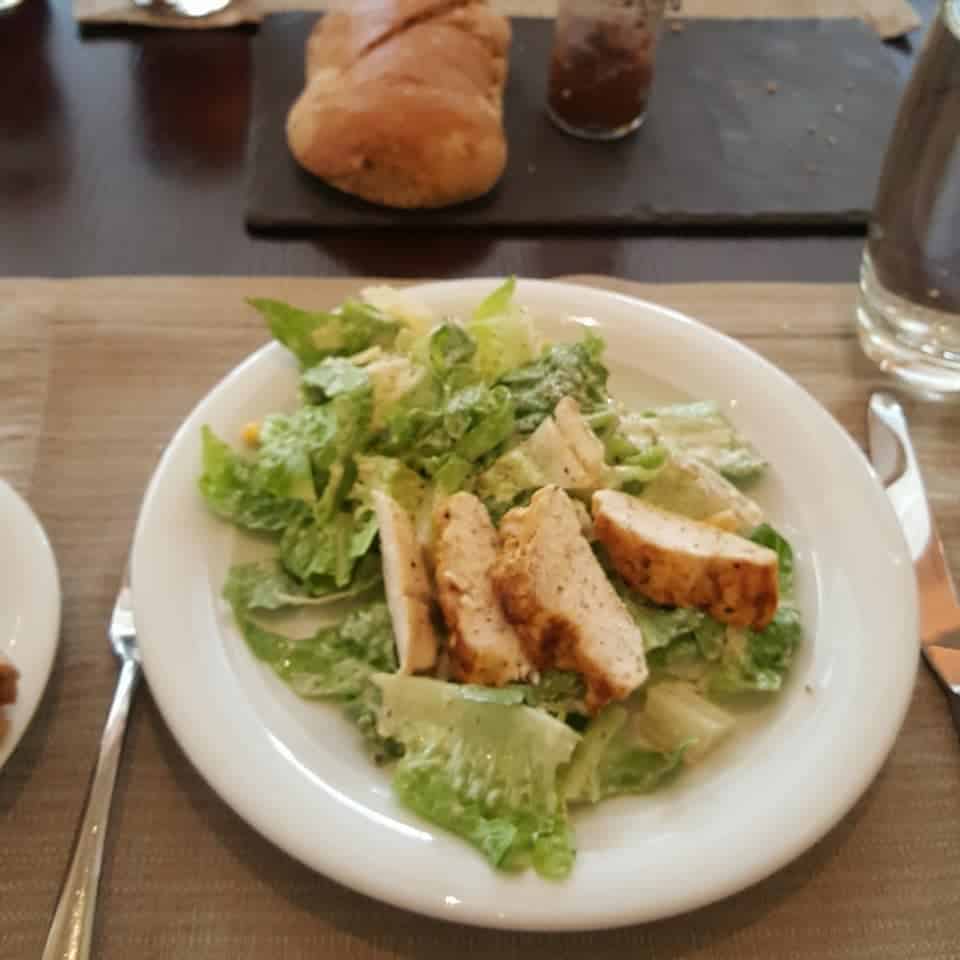 The best Athens restaurants have been divided into the below sections – perfect if you're a type-A trip planner like me!
Athens seafood restaurants


Homely Athenian tavernas


Fine dining restaurants in Athens


Charming charcuterie places


Indulgent dessert spots


Take out and Greek comfort food


International cuisine in Greece
Fine Dining Restaurants in Athens, Greece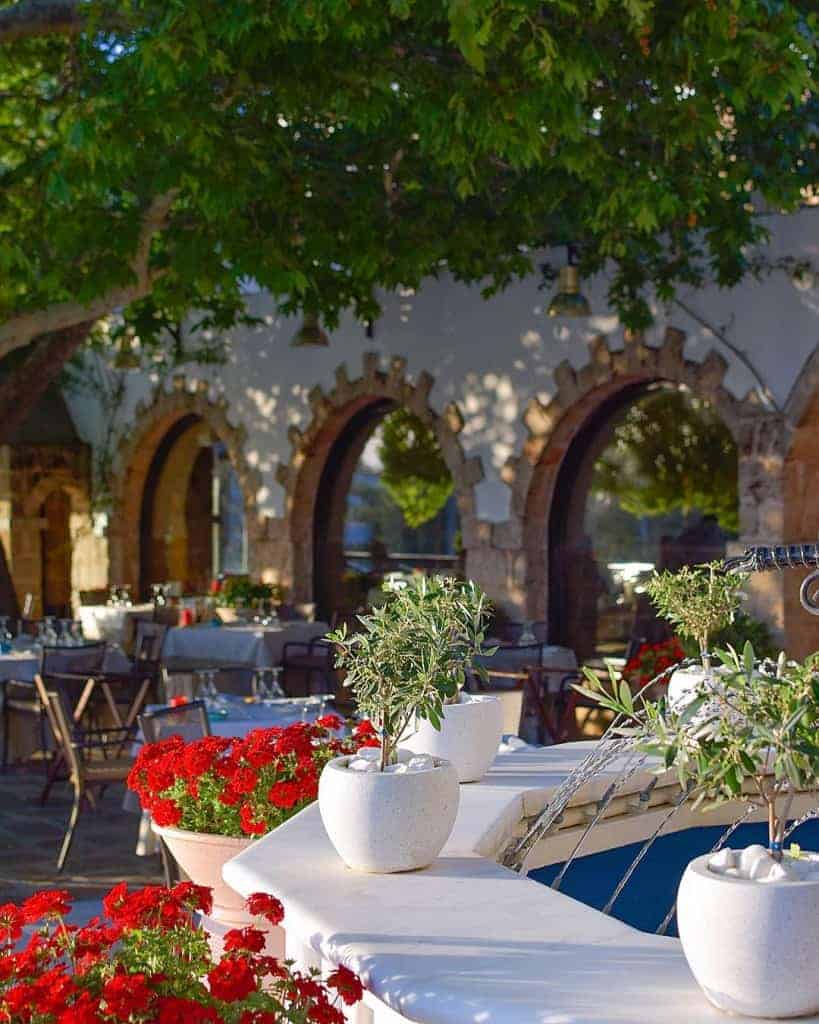 You don't have to spend a small fortune in order to enjoy good food. However, if you want to treat yourself to something a little extra special during your Athens itinerary, there are plenty of excellent places where you can do so.
Kifissia and Kolonaki are two of the most exclusive districts in Athens. Both areas are often compared to Beverly Hills.
Athens is home to four Michelin star restaurants. There are a plethora of highly-regarded eateries here that are operated by globally-renowned chefs.
Varoulko
Where: Akti Koumoundourou 52, Piraeus 104 35,
Varoulko is a local favourite among seafood lovers. Here, the day's latest catches are served fresh in a beautiful seafront setting.
Varoulko has a Michelin star, and the menu serves predominantly seafood. The main dishes vary from day-to-day depending on what has been caught. The wine list contains an extensive selection of Greek and international wines and a flavourful, homemade dessert menu changes with the seasons. 
Vassilenas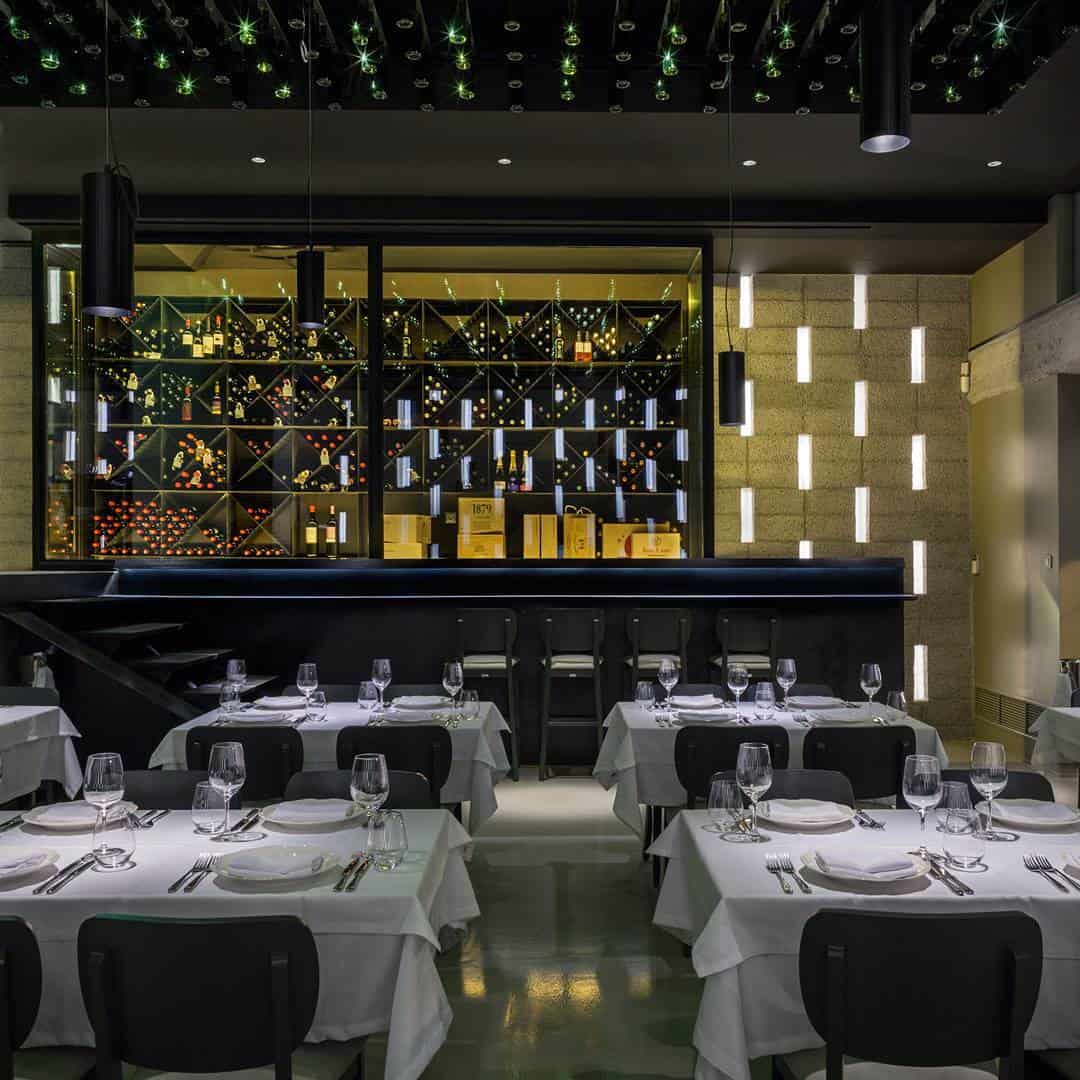 Where: Vrasida 13, Athens, 11528
If you want to treat yourself to lavish dining during your Athens vacation, head to Vassilenas. This is an exquisite fine dining restaurant that has been passed down through the generations of a local family for centuries. Vassilenas prides itself on its selection of local wines and freshly sourced ingredients that work together to offer a truly decadent menu that is so quintessentially Greek.
Named after its founder Thanasis Vassilenas, The Vassilenas restaurant has held the longstanding title of being the oldest restaurant in the city. Locals and tourists alike would flock to Pireaus in their droves in order to sample the Vassilenas menu that had won such high acclaim.
Even world-renowned celebrities, Politicians, and Movie Stars dined at Vassilenas. This includes the likes of Sofia Loren, Winston Churchill, and T.S. Elliot.
The initial Vassilenas site opened in Piraeus in 1920. It was relocated in 2016.
Despite the move, the establishment has not lost any of its charm. The new location is more central and easily accessible from Athens' main tourist attractions.
The new Vassilenas restaurant has been designed by acclaimed Greek architects Andreas Kourkoulas and Maria Kokkinou. The site boasts a contemporary, artistic vibe that makes way for a new era of Vassilenas fans and celebrities. Visitors can opt to enjoy a la carte dining, seasonal lunch menus, or wine pairings organised by the resident Sommelier.  
Byzantino Restaurant, Hilton Hotel
Where: Leof. Vasilissis Sofias 46, Athina 115 28
The Byzantino restaurant on the ground floor of the Hilton Hotel Athens has long been a beloved rendezvous point among the Athenian elite. The Restaurant's unique menu offerings have been lovingly designed and prepared by the establishment's award-winning Greek chefs.
The menu here boasts traditional Greek classics with contemporary and international twists. Think sumptuous pasta masata from Folegandros prepared with marinated beef, black truffles, mushrooms, and kefalotiri cheese. Dinners at the Byzantino restaurant are well worth the price tag.
Eleas Gi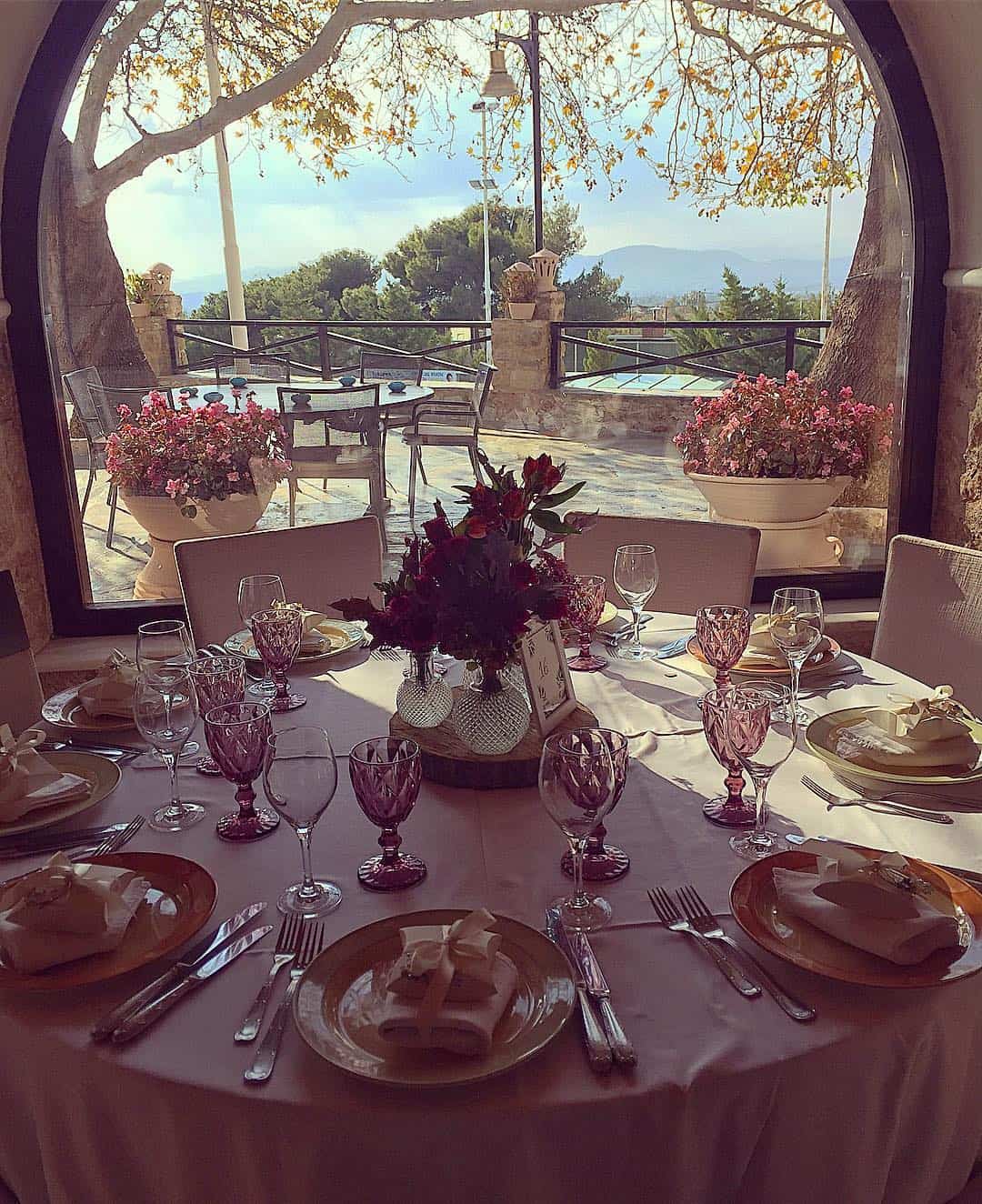 Where: Eleas Gi Restaurant, Kifisia 145 63
A big part of travelling is to be found in uncovering a country's food culture. In Athens, the perfect place to do that is at Eleas Gi in upscale Kifissia.
The highlight of Eleas Gi is the tasting menus which enable patrons to sample a large number of classic dishes. Depending on your appetite, opt to sample a selection of 14 or 24 dishes that highlight the very best of Greek cuisine.
Envisage exquisite marinated meat dishes like beef tagliata, and succulent smoked gyros served with melted metsovone cheese. You can ask the in-house sommelier to suggest the perfect wine pairings for the various tasting menus.
Food aside, Eleas Gi is renowned for its scenic terraces. From up here, you have incredible views over downtown Athens. Reservations are highly recommended, especially on Friday and Saturday nights.
Sense Restaurant, AthensWas Hotel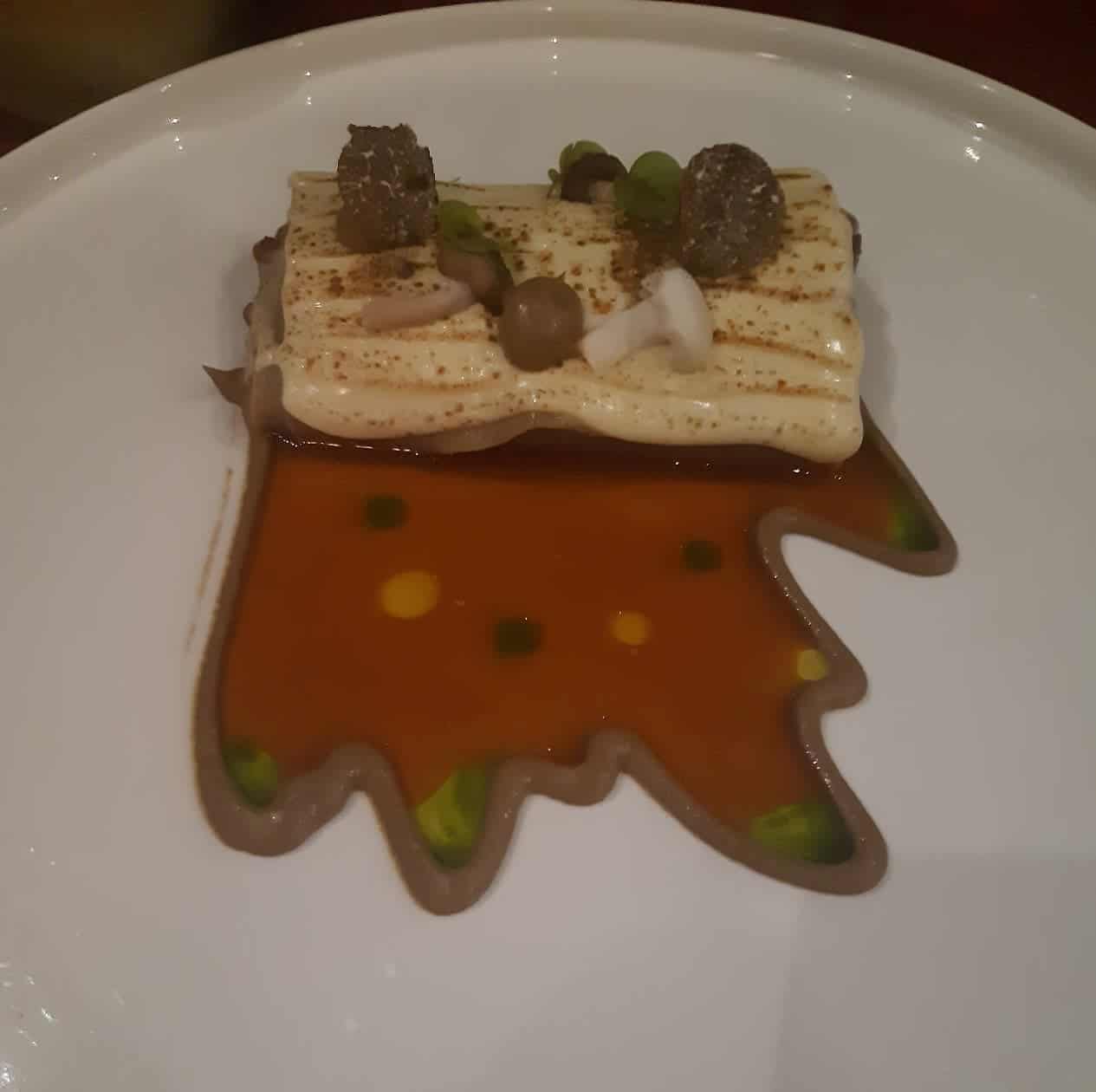 Where: Dionysiou Areopagitou 5, Athens 117 42
The stylish Sense Restaurant can be found on the rooftop of the AthensWas hotel. City panoramas and views of the Acropolis from up here are second to none – the Parthenon is so close that it seems as though you can reach out and touch it.
Sense's menu changes according to the season. The food is prepared with excellent quality ingredients that are locally sourced, and everything is prepared in-house.
The menu options showcase various specialty fishes from different regions of Greece. This enables your tastebuds to go an adventure all over Greece – even if your schedule only allows you enough time to see Athens.
Start with a refreshing summer "bostani" salad from Limnos island and some flavourful Greek mushroom cabbage rolls. A slow-cooked cockerel breast served "barduniotiko" style is a great choice for your main dish, while a traditional cake from Lefkada island is the perfect finale. Once the plates are cleared, finish your evening with a strong Greek coffee.
Mani Mani
Where: Falirou 10, Athina 117 42, Greece
Mani Mani is undoubtedly one of the best restaurants in Athens. Loved by locals and tourists alike, Mani Mani brings unique flavors to the Athens restaurant scene.
As the name suggests, the eatery focuses on delicacies from the Mani region of Peloponnese, Greece. Enjoy wines from Laconia, cheese from Gythio, and meats from Areopolis as you take your taste buds on an adventure across the country.
Spondi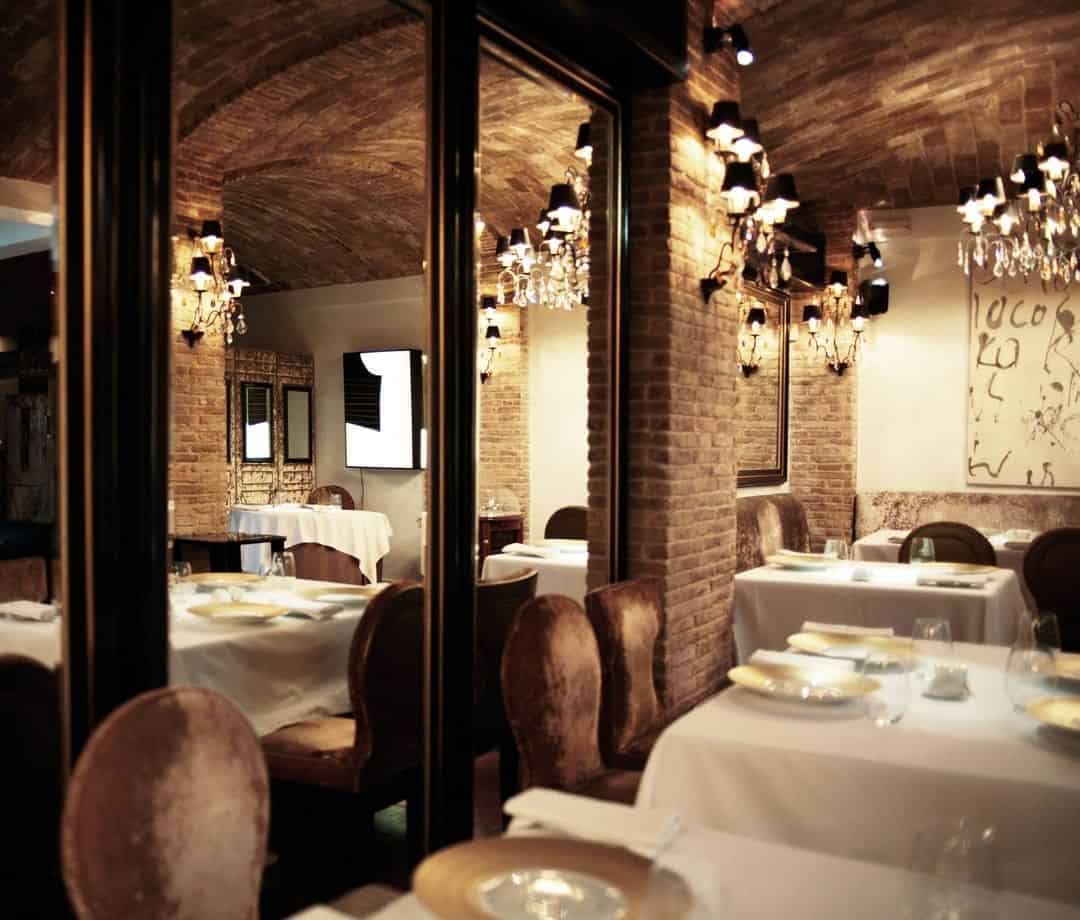 Where: Pirronos 5, Athina 116 36, Greece
Spondi has been an important face on the Athenian fine dining scene since its opening in 1996. The proud owner of two Michelin stars, Spondi regularly appears on shortlists of the best restaurants in the world.
Spondi offers an interesting fusion between Mediterranean and French cuisine, combining flavors that appear to be obscure pairings, yet somehow just work. Portions are hearty and generous, and the hospitality of the service staff is second to none.
There is an extensive selection of Greek, French, and Italian wines on the menu. A resident Sommelier can help you decide upon the perfect wine choice for your dish. 
Spondi has had something of a cult following since its opening in 1996. Established by Apostolos Trastelis, the atmosphere and the setting of the restaurant is every bit as sophisticated and elegant as the menu.
Cookovaya
Where: Chatzigianni Mexi 2, Athina 115 28
Cookoovaya is a Michelin-starred eatery that has captured the hearts of hundreds of locals and visitors. It is the brainchild of Manos Zournatzis and five other respected Greek chefs.
This charming restaurant focuses on classic Greek recipes and the concept of enjoying home-cooked meals just like yiayia (grandma) used to make. Cookoovaya is the Greek word for "owl".
In Greek culture, owls are often used to display wisdom and knowledge. In Cookoovaya, the symbol is used to demonstrate precisely how much the chefs here know about their trade.
Everything on the menu is prepared on-site. Bread, condiments, pasta, pastries, ice creams, and practically everything else you can think of is prepared fresh on the day of serving.
Galaxy Restaurant, Hilton Hotel
Where: Leof. Vasilissis Sofias 46, Athina 115 28
The Galaxy Restaurant & Bar is one of the best rooftop bars in Athens. This is the place to go if you want to enjoy your dinner with an Acropolis view.
The diverse Galaxy restaurant menu boasts an array of flavourful dishes from around the globe. Think fresh hand-rolled sushi inspired by Japanese cuisine, tapas-style entrees from Spain, and rich Italian pasta.
The Galaxy Restaurant is perched atop the elegant Hilton hotel. The atmosphere here is particularly special at night when you can gaze out across the terrace and see the Acropolis, Mount Lycabettus, and the Filopappou monument all illuminated with thousands of twinkling lights.
Head into the sleek lounge area after dinner and have the bartenders whisk you up an old-fashioned or a bitter negroni. The Galaxy Lounge is a perfect starting point for a wider night out in Athens.
Funky Gourmet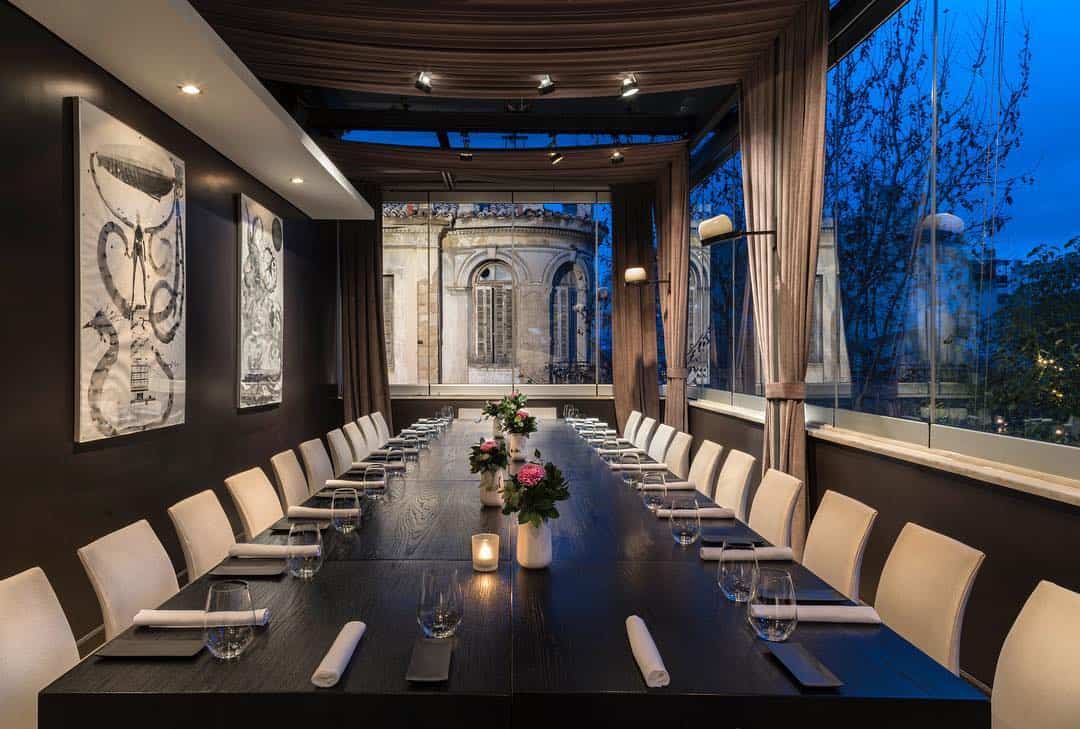 Where: Paramythias 13, Salaminos, Athina 104 35
Funky Gourmet is the proud owner of two Michelin stars. The eatery is situated in a scenic neoclassical building in Keramikos.
As the name suggests, the innovative restaurant boasts creative interpretations of classic gourmet dishes. Patrons can opt to order a standard meal or to sample Funky Gourmet's 14-course tasting menu.
Avocado Vegetarian Restaurant
Where: Nikis 30, Athina 105 57
Avocado is one of the best restaurants in Athens for veggies, vegans, and anyone with some kind of dietary restrictions. Avocado's innovative menu offers both Greek food and a range of Asian, Middle Eastern, and Mexican inspired foods.
Dishes here are a little on the pricier side: you can expect to pay around €20 euros per person. However, the food is of excellent quality, and the portions are large enough that you will often find that you have to take half of your meal back home!
It is advisable to reserve a table if you want to eat at Avocado. The restaurant does get very busy, especially at weekends.
The Best Restaurants in Athens:
Homely Greek Tavernas
To Kafeneio
Where: Epicharmou 1, Athina 105 58, Greece
Plaka is arguably the most touristic district in Plaka. Day and night, the bars and restaurants here are crowded with tourists that spill out onto the streets as they drink ouzo and participate in Zorbas dancing.
However, among the tourist places, there are those hidden establishments that the locals have kept for themselves. Kafeneio is one such example. Its location is very central. Yet To Kafeneio is tucked away down an alleyway and most people that visit Plaka are not even aware of its existence.
This is the place to visit if you want a real taverna experience in Athens. Sink into one of the restaurant's snuggly oversized armchairs and order up a glass of warm honey wine (oinomelo) and a selection of mezes.
Scholarchio/Kouklis
Where: Tripodon 14, Athina 105 56, Greece
Scholarchio is a central Athens eatery that has been adored by Athenians for generations. The restaurant's official name is "Scholarchio". However, locals have given this place the nickname "Kouklis".
The specialties here are the "flaming" sausages and trout, both of which are well worth a try. Wash it all down with an iced glass of ouzo served neat over ice.
Diporto
Where: Theatrou 2, Athina 105 52, Greece
It would be wrong to say that every central restaurant in Athens was a tourist trap. Diporto proves exactly that.
This "secret" underground Athenian restaurant was established in 1887. Stepping inside feels almost like being transported back in time. Diporto has no entrance sign and no menu – you would be forgiven for walking straight past it and not even noticing the restaurant was there!
Diporto is set inside a basement close to the Athens Central Market (Varvakios Agora). It is renowned for its warm, hearty soups that are particularly refreshing during winter in Athens.
Wine barrels line the walls of Diporto and are filled with a vast array of retsinas and locally sourced wines. You may be expected to share a table with locals and be served carafes of wine directly from the barrel. Diporto is the perfect example of a working-class Greek taverna. 
Seychelles
Where: Keramikou 49, Athina 104 36, Greece
Metaxourgio may well be one of the most underrated neighbourhoods in all of Athens. A less than desirable reputation proceeds this area. However, in recent years, Metaxourgio has emerged as an up-and-coming creative district.
If you find yourself meandering through the streets of Metaxourgio and admiring the politically-charged street art, make time to stop by Seychelles. Seychelles can be found at the corner of Keramikou and Academou where it faces Avdi Square.
This is one of the very best mezedopoleio places in Athens. It is set inside an adorable 19th-century building and serves dishes that are prepared with fresh produce from across Greece.
One of the highlights of eating here is the open kitchen – You can sit and watch as Seychelles' expert chefs prepare your dishes with love and care. The menu is creative and seasonal.
This is one of the best places for lunch in Athens. The daily specials are an innovative mix. Think octopus cooked in red wine and served on creamed peas or chickpea salad with fresh mint and feta.
Sphḗka
Where: Str. Kontouli 15, Athina 117 42
Sphḗka is a charming mezedopoleio restaurant in the heart of Koukaki. A mezedopoleio is a place that specialises in "small plates" (mezes). This is essentially the Greek answer to the tapas bar.
Little dishes of split peas, fasolakia, tzatziki, and other sharing plates can be ordered and shared among friends. Homemade classics such as moussaka and pastitsio also make an appearance on Sphḗka's menu. Everything here is very reasonably priced.
Generous mixed grills and sharing platters are among Sphḗka's highlights. These enable you to try lots of different dishes at once without committing to huge plates. As you pay to leave, you will be given a lovely warm glass of their homemade rakomelo.
Mavro Provato
Where: Arrianou 31, Athina 116 35
Mavro Provato ("Black Sheep" in Greek) is a popular little spot on the outskirts of Pagrati. Since the restaurant opened up two years ago, it has quickly acquired something of a cult following in the Greek capital.
The eatery focuses on traditional dishes with a contemporary modern twist. You can opt to order main dishes and appetizers, or a selection of mezes.
My boyfriend and I went for the latter, and enjoyed the quintessentially Greek fava bean puree, with warm homemade bread, bouyiourdi (baked halloumi with veggies), and some sumptuous braised beef that was flavoured with cinnamon and red sauce.
You will be treated to some complimentary Cretan raki and a small snack platter as you browse the menu. I highly recommend this place, even if you have to wait a short while for a table.
Avli Psiri Restaurant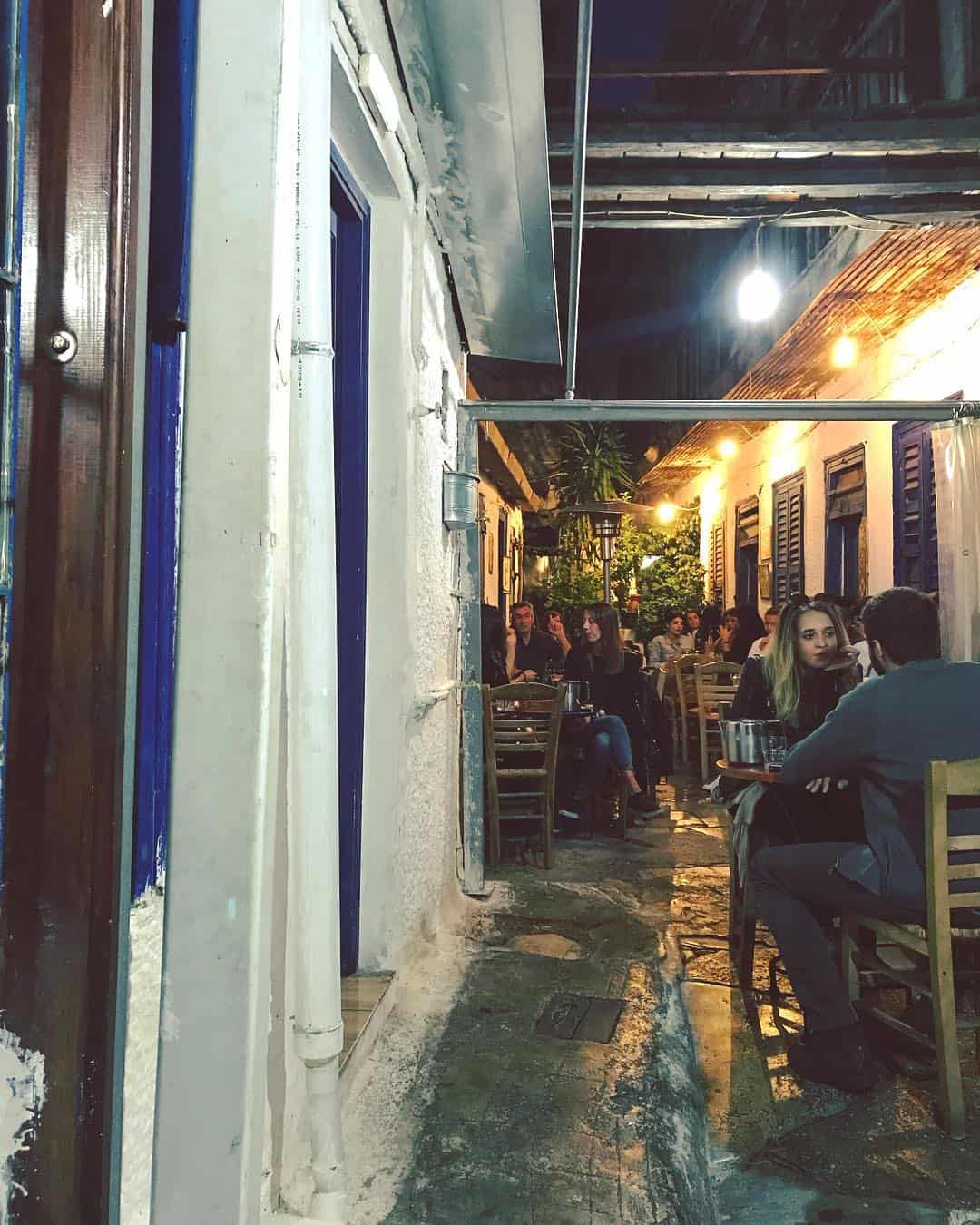 Where: Agiou Dimitriou 12, Athens
If you want to enjoy the ambiance of a traditional Greek taverna, the Avli Psiri restaurant is one of the best options in Central Athens. This is a homely little place that is always packed full of locals. It is located just a short walk away from the Acropolis in Athens' Psiri district.
Avli Psiri is special because it is somewhat secret and "hidden" from view. Avli translates to "the backyard" which is a perfectly-fitting name for this cute place.
The taverna is situated in a tiny little piazza that is tucked away down one of the graffiti-filled backstreets of Psiri. You can find all of your quintessential taverna foods here – keftedakia meatballs served with potatoes, sausage and onion casseroles (spetzofai), and meat-filled dolmas.
All service comes with a smile, and old Greek folk songs play out over the speakers as you eat.
ΡΕΜΟΥΤΣΙΚΟ ΨΗΤΟΠΩΛΕΙΟ (Remoutsiko)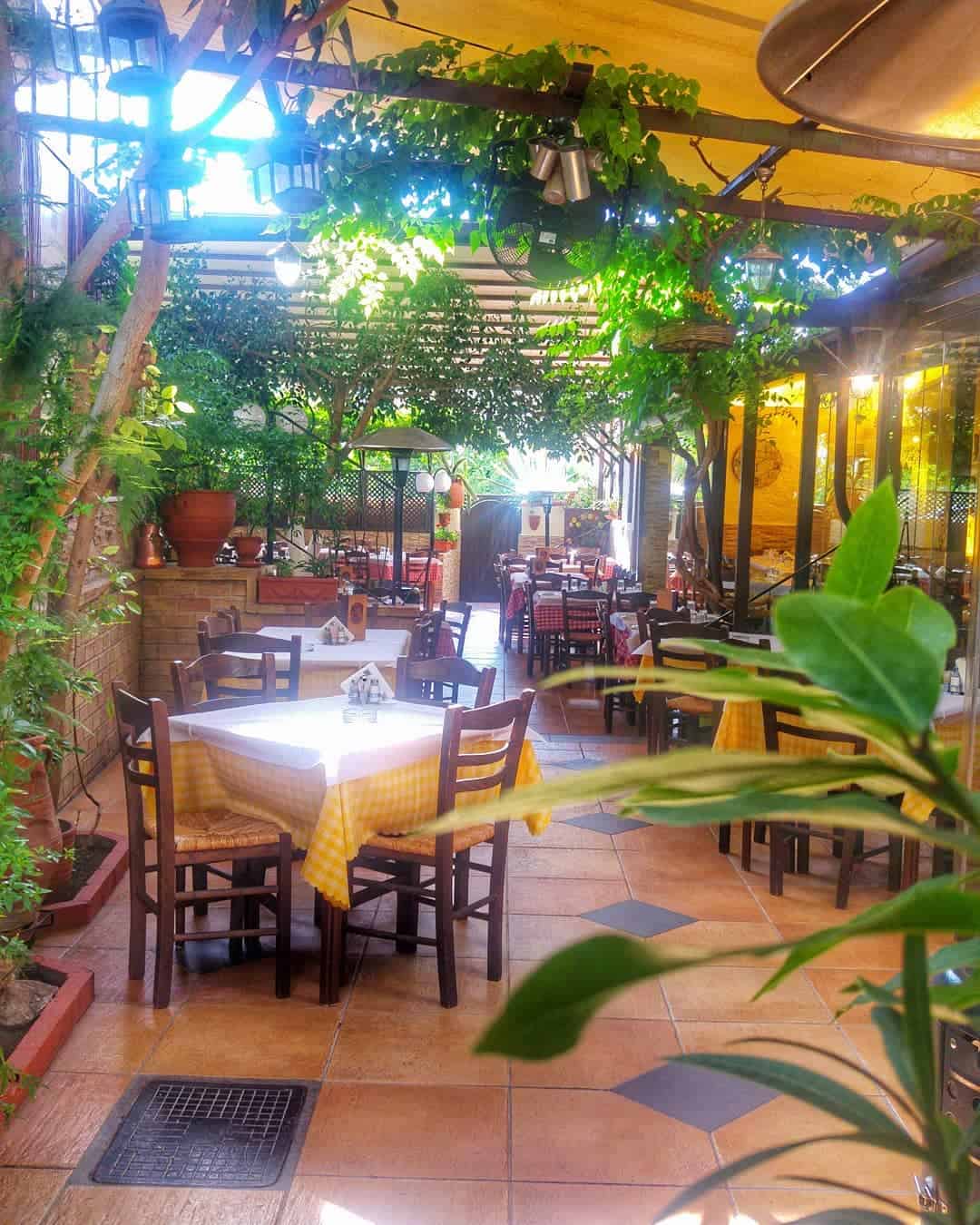 Where: Leof. Agiou Dimitriou 120, Ag. Dimitrios 173 41
Remoutsiko is a lively traditional tavern that is such a hit among locals that it requires an advanced reservation most days of the week. The taverna plays host to live bands and musicians who perform in the restaurant's charming courtyard as marinated meats and steaks are grilled over open spits.
Remoutsiko is located in Athens' Agios Dimitrios district. This is just fifteen minutes away from the city centre, and well worth the journey for the wonderful food. If you arrive and find that you have to wait a while for a table, you will be treated to free wine at the bar – perfect!
Athenian Seafood Tavernas
Psaras Fish Tavern
Where: Erotokritou 12, Athina 105 56
The Psaras Fish Tavern in Plaka is arguably the very best place for eating seafood dishes in central Athens. Established in the 1800s, the tavern is a popular haunt with locals and tourists alike.
During the busy summer months, the patrons and tables of the restaurant occupy the entirety of the nearby Erotokritou street square. You may have to wait for a little for a table. However, rest assured, the food is worth the wait.
The owners of Psaras have expanded and diversified their menu in recent years. So, today you can find far more on offer here than just fish dishes.
A lot of the charm of the Psaras Fish Tavern is owed to its location. The restaurant is situated in an old neoclassical mansion.
The structure looks incredibly decadent and grand from the outside. However, the inside of Psaras feels as though you are sitting in someone's living room. Psaras is decorated with rustic wooden furnishings and antique trinkets.
Ouzeri Lesvos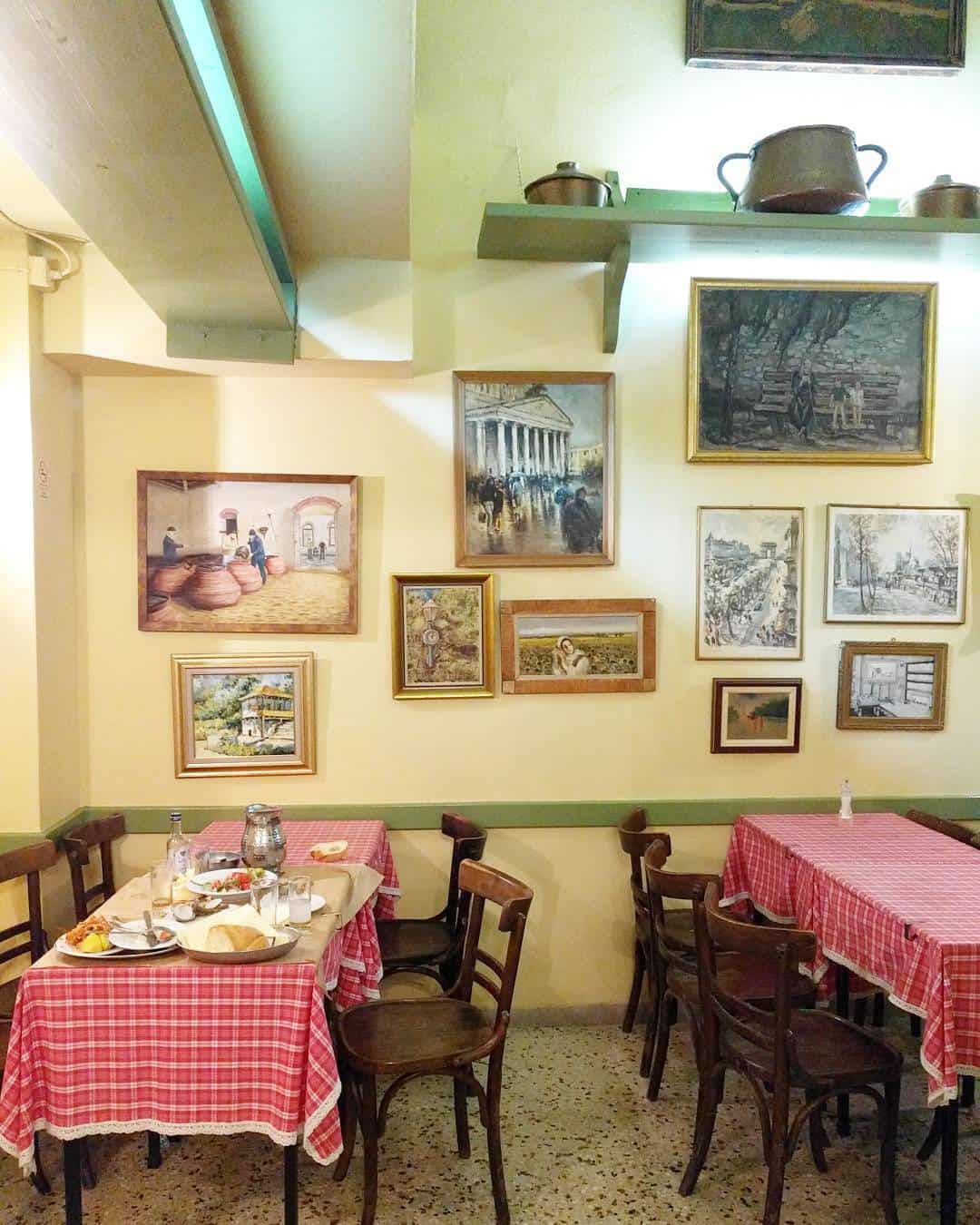 Where: Emmanouil Benaki 38, Athina 106 78
Ouzeri Lesvos is a fish taverna and ouzeria that specialises in food from Lesvos island. This is a favourite spot among locals and visitors from Lesvos. In fact, most of the time you will look around and find that you are surrounded by people from the island who are visiting their family and friends in Athens.
Exarchia is Athens' alternative neighbourhood. It does not have the best reputation. However, the area possesses something of a rugged, edgy charm. People often trek across the city to Exarchia, purely to dine at Ouzeria Lesvos.
Delicatessens and Charcuterie Spots
Miran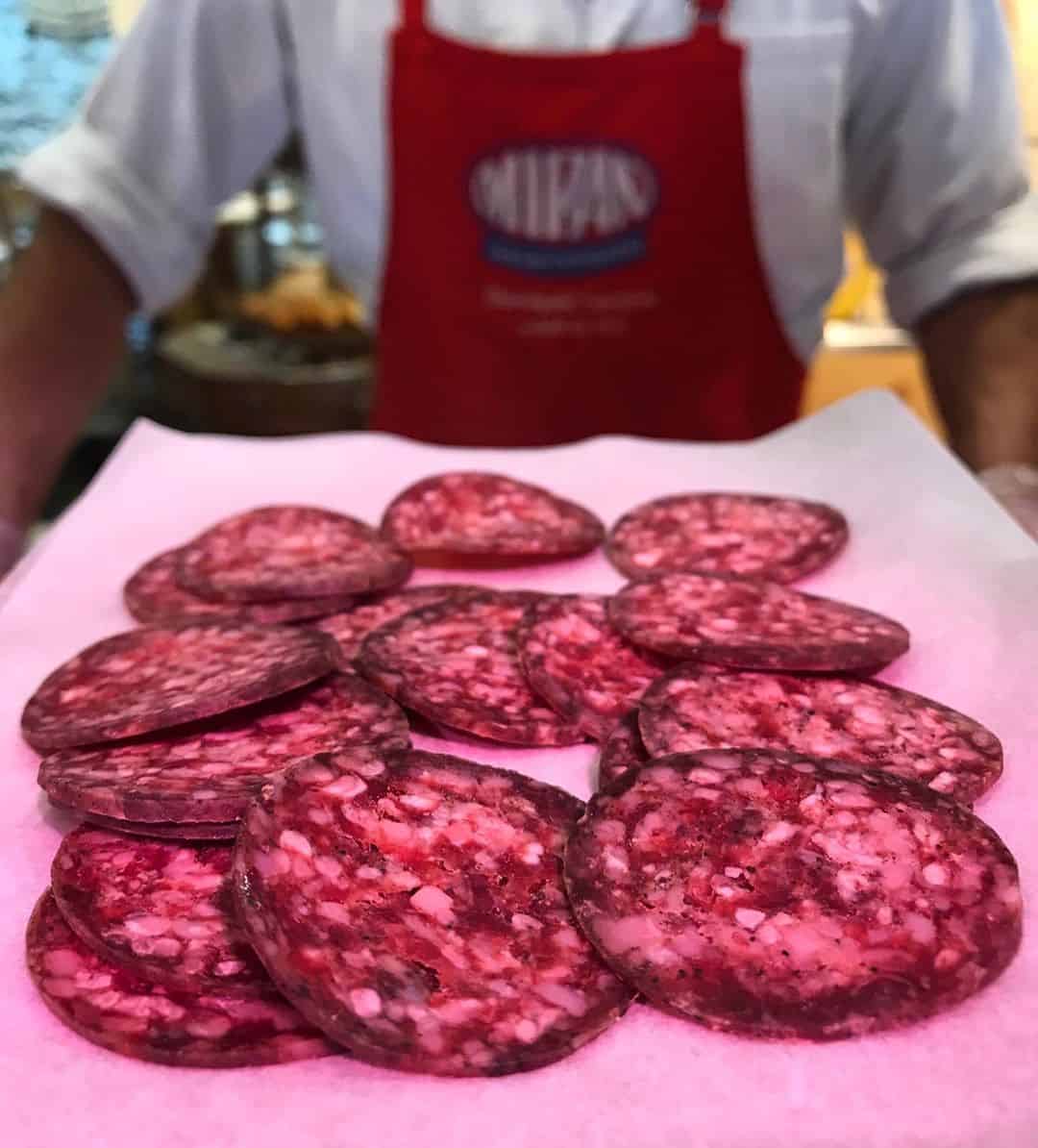 Where: Evripidou 45, Athina 105 54
A visit to Miran is as much of a photo opportunity as it is a dining experience. Situated on the colourful Evripidou street, close to Athens Central Market, you cannot miss Miran with its cured meats and pastirma hanging in the doorway
Once you step inside Miran, you will note it is home to one of the largest selections of Mediterranean delicacies that you have ever laid your eyes on. Countless cured meats, cheeses, dairy products, and homemade baked goods await behind the various counters.
The specialty of Miran is meats and dairy products sourced from the Kerkini region of Greece. The charcuterie boards are best washed down with a cool glass of house wine.
Karamanlidika
Where: Sokratous 1, Athina 105 52
Karamanlidika is a Greek deli and restaurant that sits across from Miran. This place has a more traditional taverna style ambiance and a menu that boasts hearty dishes such as pasticcio and moussaka.
Many locals visit Karamanladika for their tasting platters. You can order a bespoke selection of cold cuts and local produce, or select one of the preset options on the menu.
Karamanlidika's menu focuses on food from the Thessaly region of Northern Greece. It is a very pleasant place to enjoy lunch and dinner as you dine to the background of old bouzouki music.
The Best Restaurants in Athens Greece:
Dessert Places
Greek cuisine is not known for its desserts. However sweet tooths need not despair – there are plenty of wonderful patisseries and dessert spots scattered through Athens.
Nancy's Sweet Home, Psyrri
Where: Pl. Iroon 1, Psyrri, Athens 105 54
Combining decadent desserts with a cosy, homely atmosphere, Nancy's Sweet Home is one of the best places to stop in Athens for pudding. Here, all considerations for portion control go out of the window. Envisage giant slabs of chocolate cake that are three times the usual and swimming in a sea of hot chocolate fudge.
With an enviable corner location in Psyrii, Nancy's Sweet Home attracts tourists and locals alike. Consider also stopping by the bakery next door to pick up some bougatsa, spanakopita, or other Greek pastry classics.
Le Greche Artisanal Ice Cream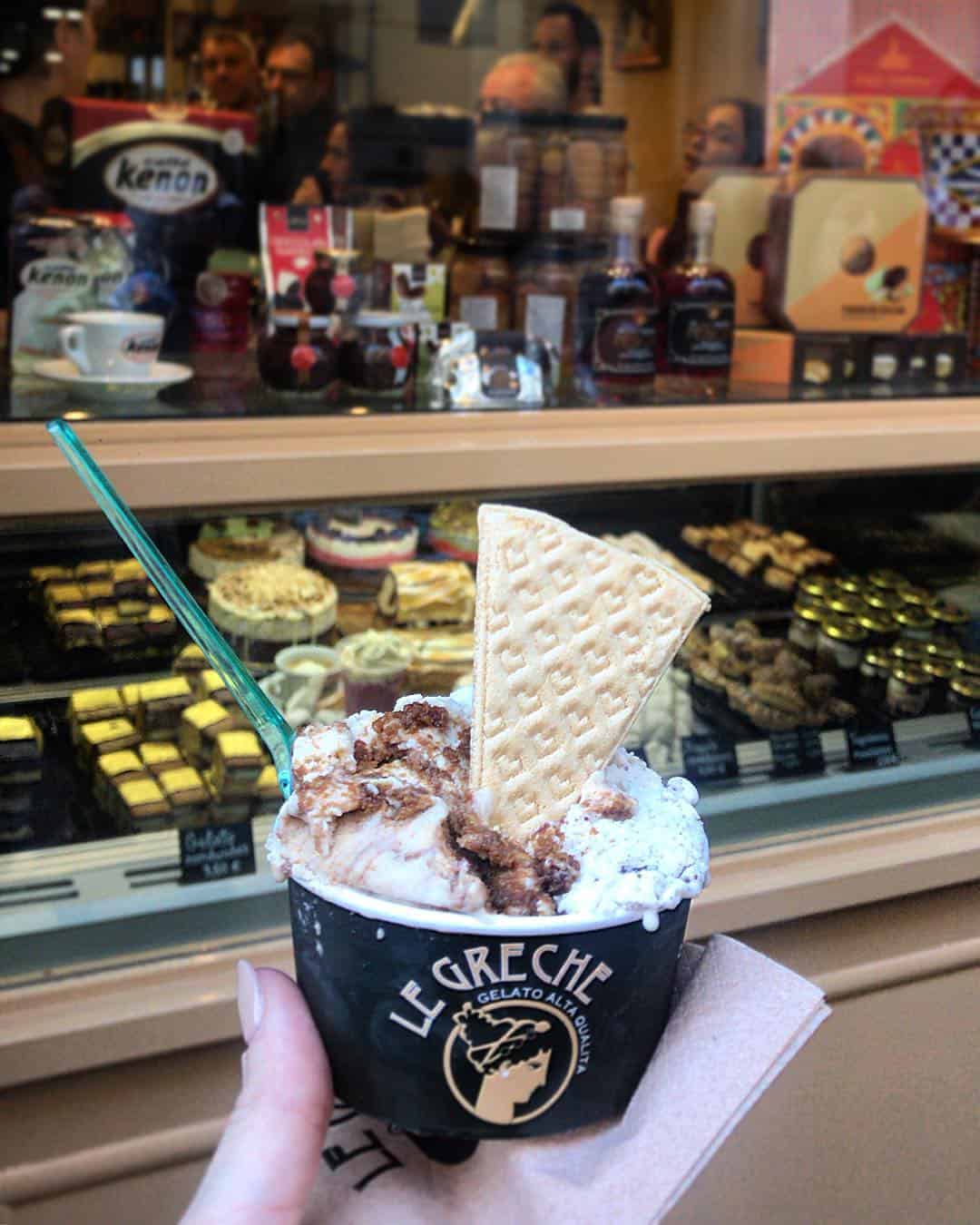 Where: Mitropoleos 16, Athina 105 63
Few things are more refreshing on an Athenian summer day than cooling down with some homemade gelato. For most locals, La Greche is the go-to place for ice cream when they are in the city centre.
This art-nouveau artisanal gelato parlour is hidden away down a narrow alleyway that veers off from Athens' central Syntagma square. All gelato and ice cream products here are made from scratch using high quality, locally sourced ingredients.
La Greche's creations use sweet wines from Santorini and Lemnos, cherries from Macedonia, ricotta cheese from Crete, figs from Kalamata, and dairy products from local farms. Better still, the owner trained beneath renowned Italian pastry and gelato chefs Iginio Massari and Francesco Palmieri.
Lukumades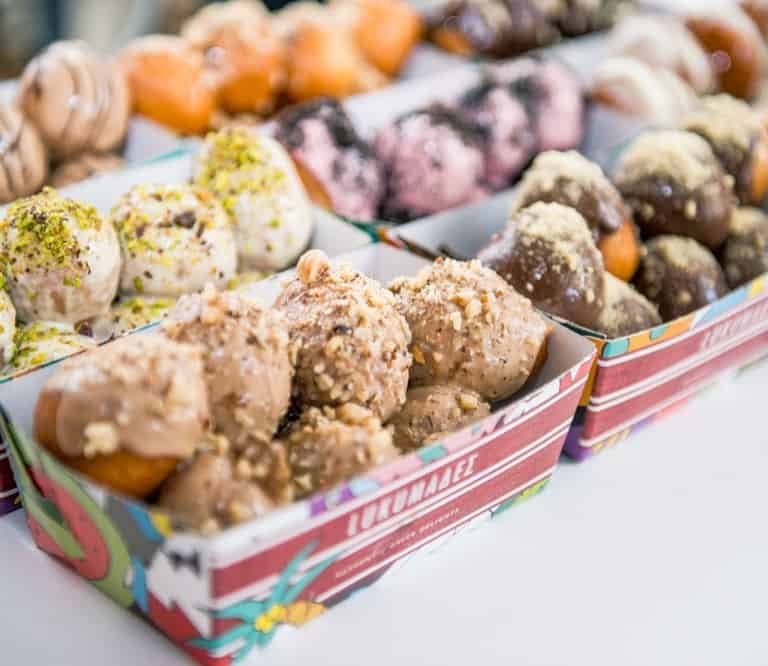 Where: Aiolou 21, Athina 105 51, Greece
Lukumades is a picture-perfect urban dessert place in central Athens. Named after the traditional Greek doughnuts (loukoumades), the hip spot offers eclectic modern twists on the dessert.
The typical way to eat loukoumades is to cover them in a sinfully sweet honey syrup, a sprinkling of cinnamon, and some chopped nuts. However, at Lukumades, you can enjoy plenty of weird and wonderful interpretations of the dessert. Envisage sinking your teeth into doughy delicious doughnuts topped with bavarian cream, chocolate pieces, and sprinkles.
Dining Etiquette in Greece
Tipping
It is not customary to tip in Greece but tips are always appreciated. Even just leaving 50 cents or so makes a difference. Some higher-end eateries may automatically add a 10% service charge.
Taking Food Home
If you cannot finish your meal, you will usually be able to have it boxed to take home with no problem. The only exception to this is some of the high-end restaurants which do not allow it for some reason.
Portion Control
A lot of tavernas and restaurants offer "full" portions and "half" portions for their dishes. Full portions are often monstrously huge and you could spend an entire week eating them.
"Half" portions are still pretty huge. These are sufficient for one person. You can also order several "half" portions to share meze style at a tavern.
Check the Prices
Always make a mental note of the prices when you order at an Athens restaurant. If you visit a touristic restaurant, it is not unheard of for the waiter to "add it up wrong" and charge you an incorrect higher price thinking that you won't notice.
Food Delivery in Athens
There are plenty of food delivery options available in Athens if you feel lazy after a long day of sightseeing or taking a day trip out of Athens. E-food and Wolt are the Greek answer to Uber Eats.

The e-food delivery service lets you order meals from tons of excellent local restaurants, tavernas, dessert places, and coffee shops. It is not just junk food and classic takeout. The minimums for delivery are usually pretty low (think 5 euros or so) and delivery is typically free.
Parting Words
Do you have any questions about this guide to the best restaurants in Athens? Don't hesitate to contact me via the comments below.
I live in Athens (Pangrati) and will be happy to assist as best as I can. Safe travels! Geia sou! Melissa xo
---