The Athens neighborhoods that make up the Greek capital are like little cities in themselves. Every Athenian neighborhood has its own little personality and distinct charm.
What's more, every Athenian neighborhood has its own central square that acts as a rendezvous point among residents. Better yet? Many of them remain undiscovered.
Athens is a city that is largely misunderstood. It may not be the most beautiful European capital but it oozes character. You just need to know where to look.
Athens Neighborhoods: Little Cities in Themselves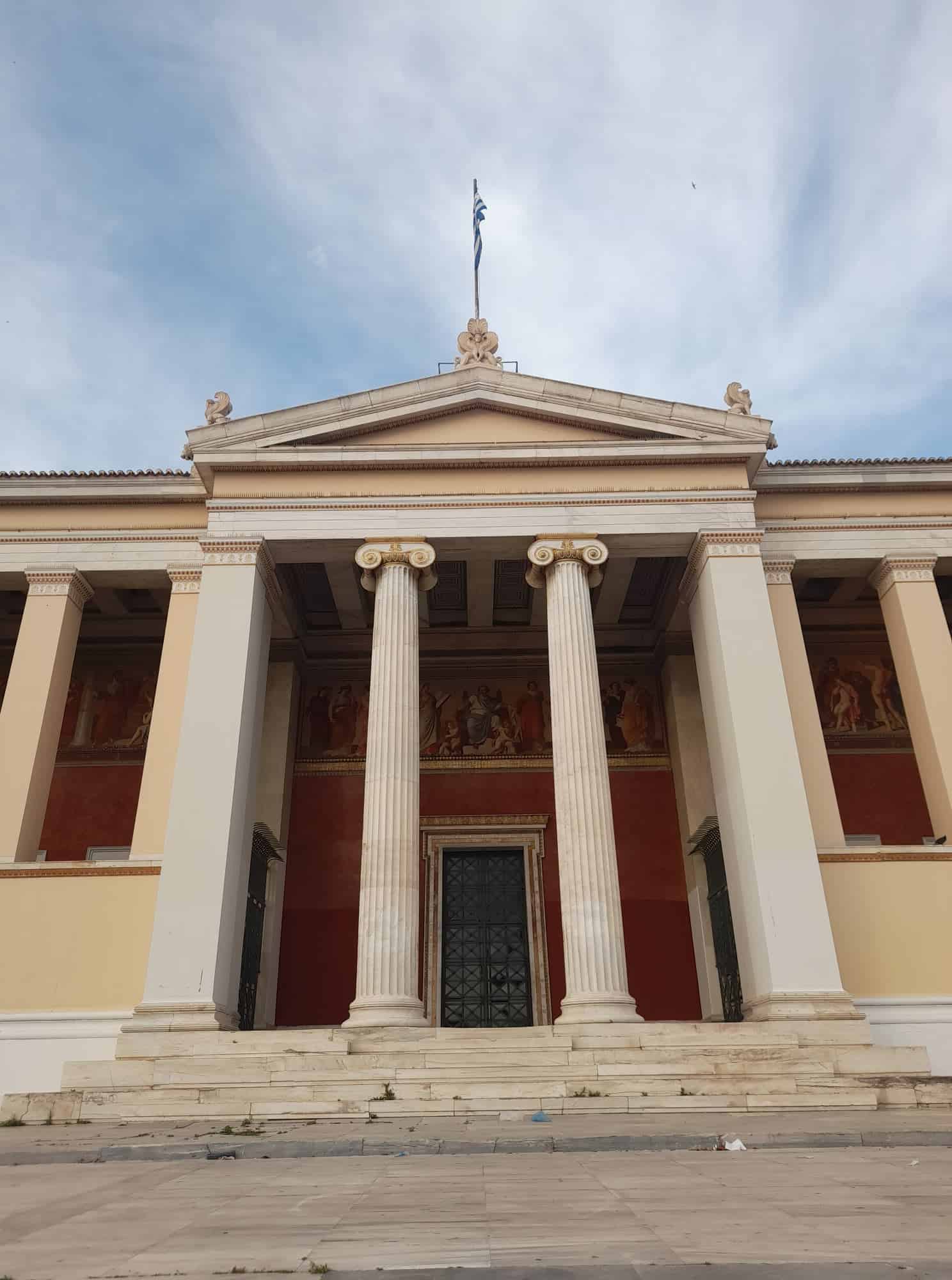 Monastiraki and Syntagma may be characterised as being the "centre" of Athens. However, locals don't all trek into the city centre on a Friday or Saturday night as they do in say, Thessaloniki.
If Athenians are looking for a cosy place to have brunch, good coffee, and catch up with friends in a quirky environment, they may head on over to Pagrati. Alternatively, if they are looking to hang out in rock bars, the obvious choice is Exarchia.
The Best Athens Neighborhoods to Add to Your Radar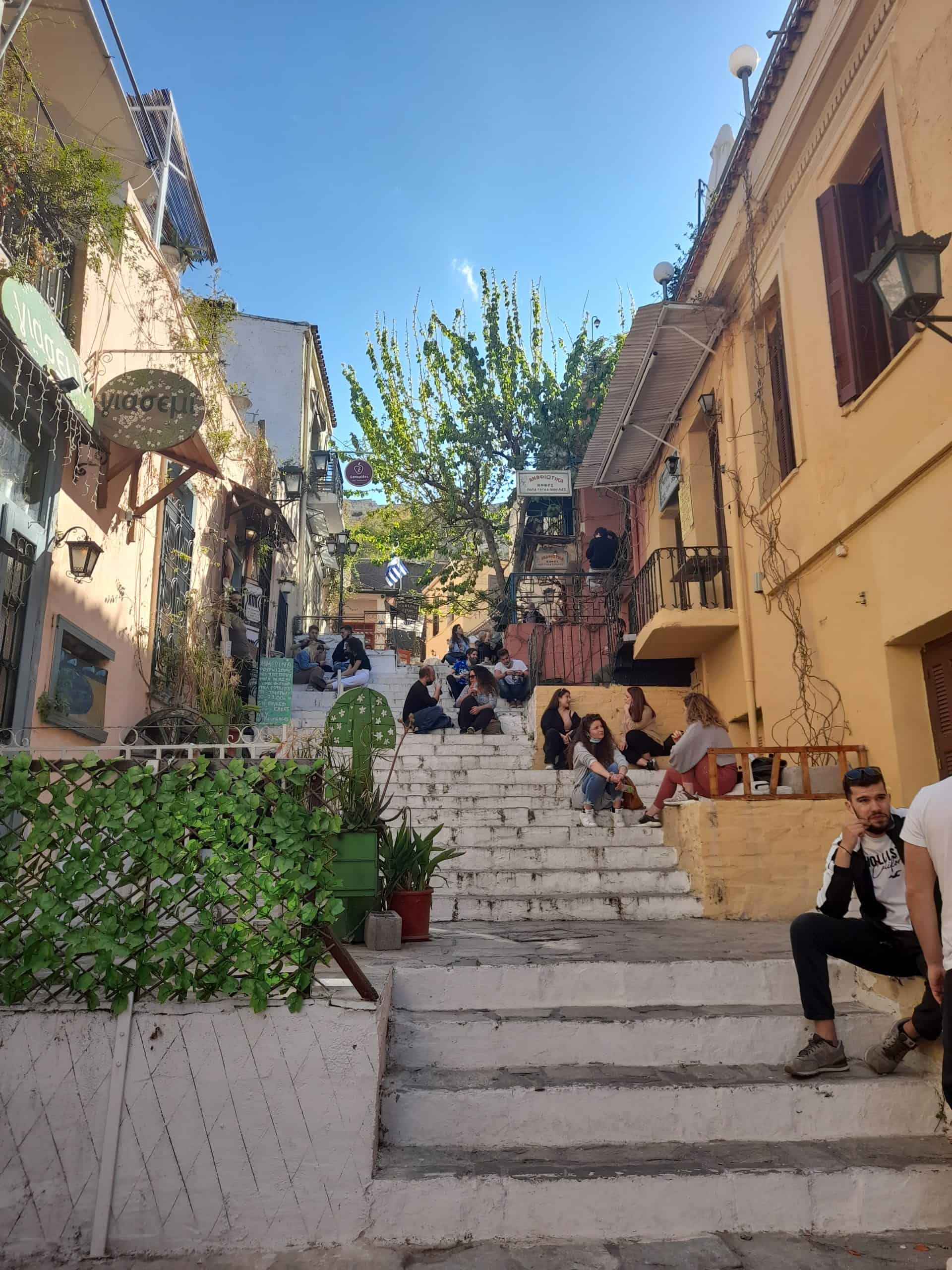 It's the little neighborhoods of Athens, all uniquely different, that make the city wonderful. However, these are often overlooked by most tourists who do not even know of their existence.
Most visitors to Greece spend their Athens itinerary meandering through the ancient sites of Plaka, visiting the Acropolis, and browsing through shops in Monastiraki, Plaka, and Thissio.
There is nothing wrong with any of that. However, there is so much more to see in Athens than initially meets the eye.
An extensive list of some of the best neighborhoods in Athens to know about is detailed below. This ought to be useful when considering where to stay in Athens.
Pagrati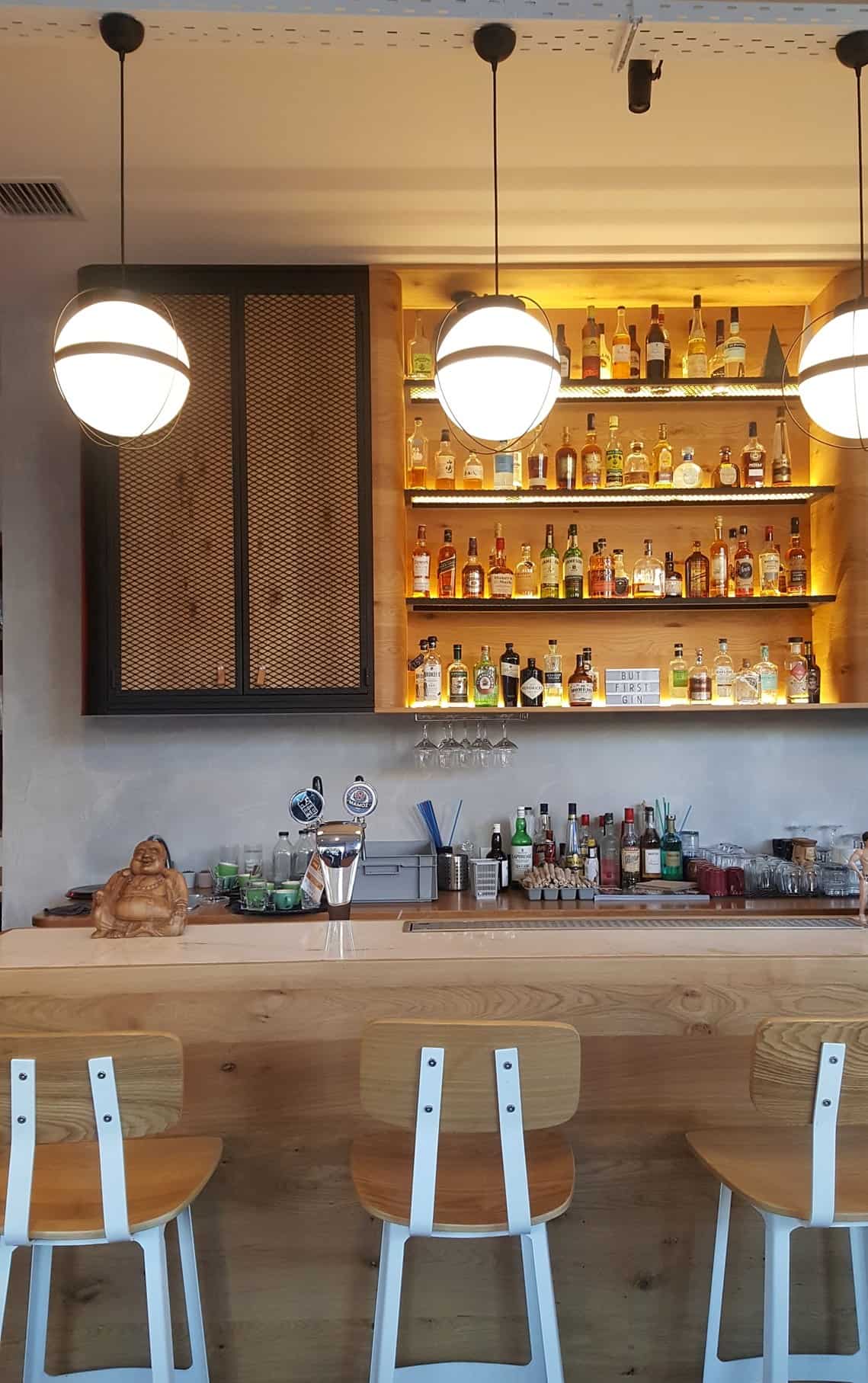 Pagrati is arguably Athens' quirkiest district. What Pagrati is to Athens is what Greenwich Village is to New York.
This little area has been beloved by creatives, artists, and writers for centuries. Indeed, every corner of Pagrati is bursting with artistic flair. Pagrati's narrow winding streets are lined with eclectic coffee shops, vintage clothing stores, and art galleries.
Many of the district's residential streets look relatively nondescript. However, as you meander down them, they open out into charming crowded piazzas teaming with locals.
Pagrati is relatively central and sits right behind the ancient Panathenaic Stadium. This is a great place to venture to if you want to have brunch or coffee in a truly authentic, Athenian place. 
Pagrati Highlights
Have dinner at Mavro Provato – a local restaurant that serves up traditional Greek food with a modern twist


Shop for vintage clothing at Rizari and Spirou Merkouri streets


Browse independent clothing stores on Filolaou and Chremonidou


Have coffee at the Rabbit Punch, Rizzari 22, or Monsieur Cannibale


Check out Titanium Yiayia Nos and Art Zone 42 Galleries


Tour the Olympic Stadium "Kallimarmaro"
Kolonaki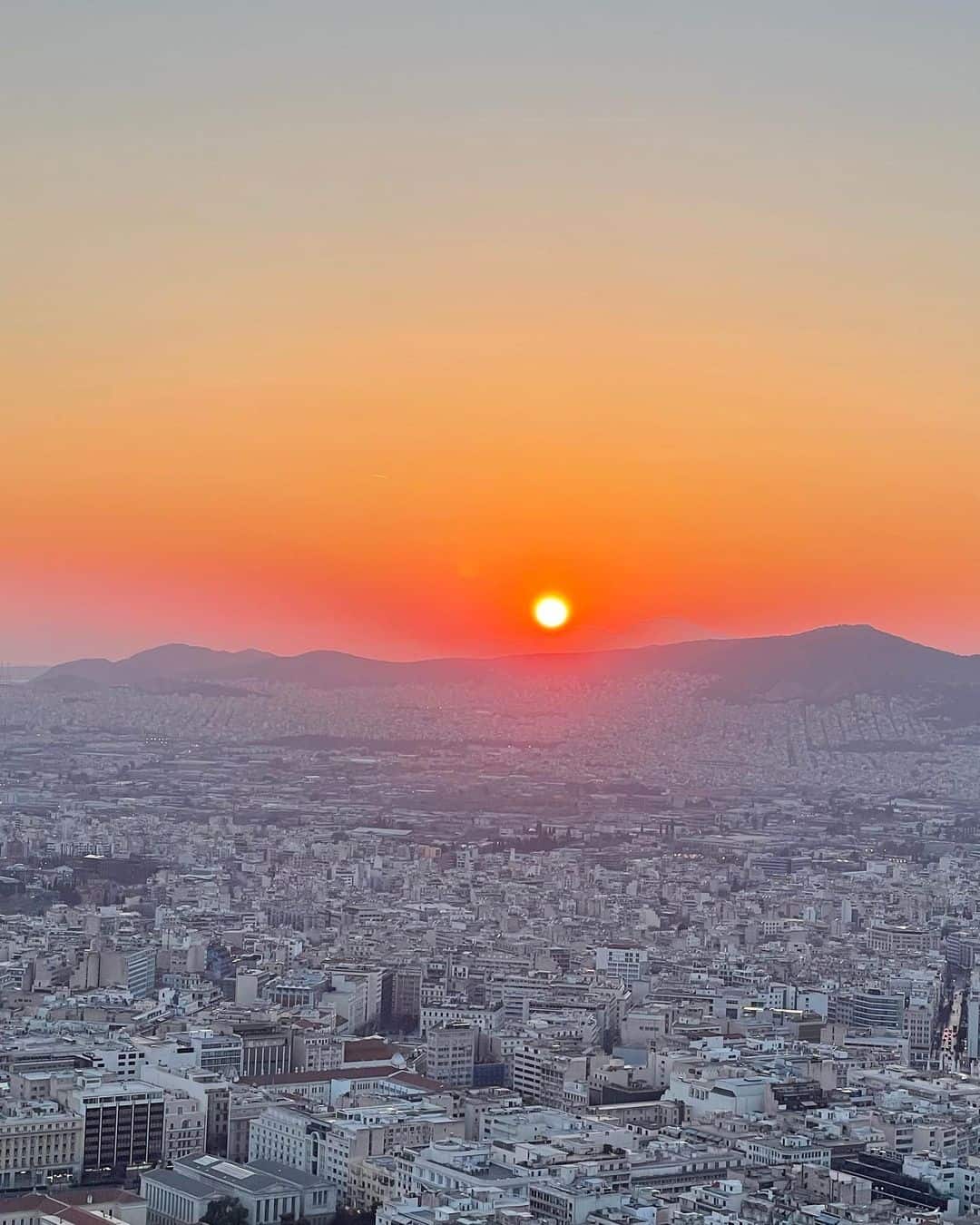 Kolonaki is one of Athens' most upscale and glamorous districts. The tree-lined streets here are filled with sophisticated boutique and designer stores.
Brand names like Audemars Piguet and Prada have stores in Kolonaki. This is one of the best places for shopping in Athens.
Kolonaki means "little column" in Greek. The area takes its name from the sun-bleached ruins of an ancient column that sits at the heart of Kolonaki Square.
For all of its glamour, many of the restaurants, bars, and coffee shops here do not have any pretension. They range from award-winning fine dining restaurants to homely tavernas.
Kolonaki Highlights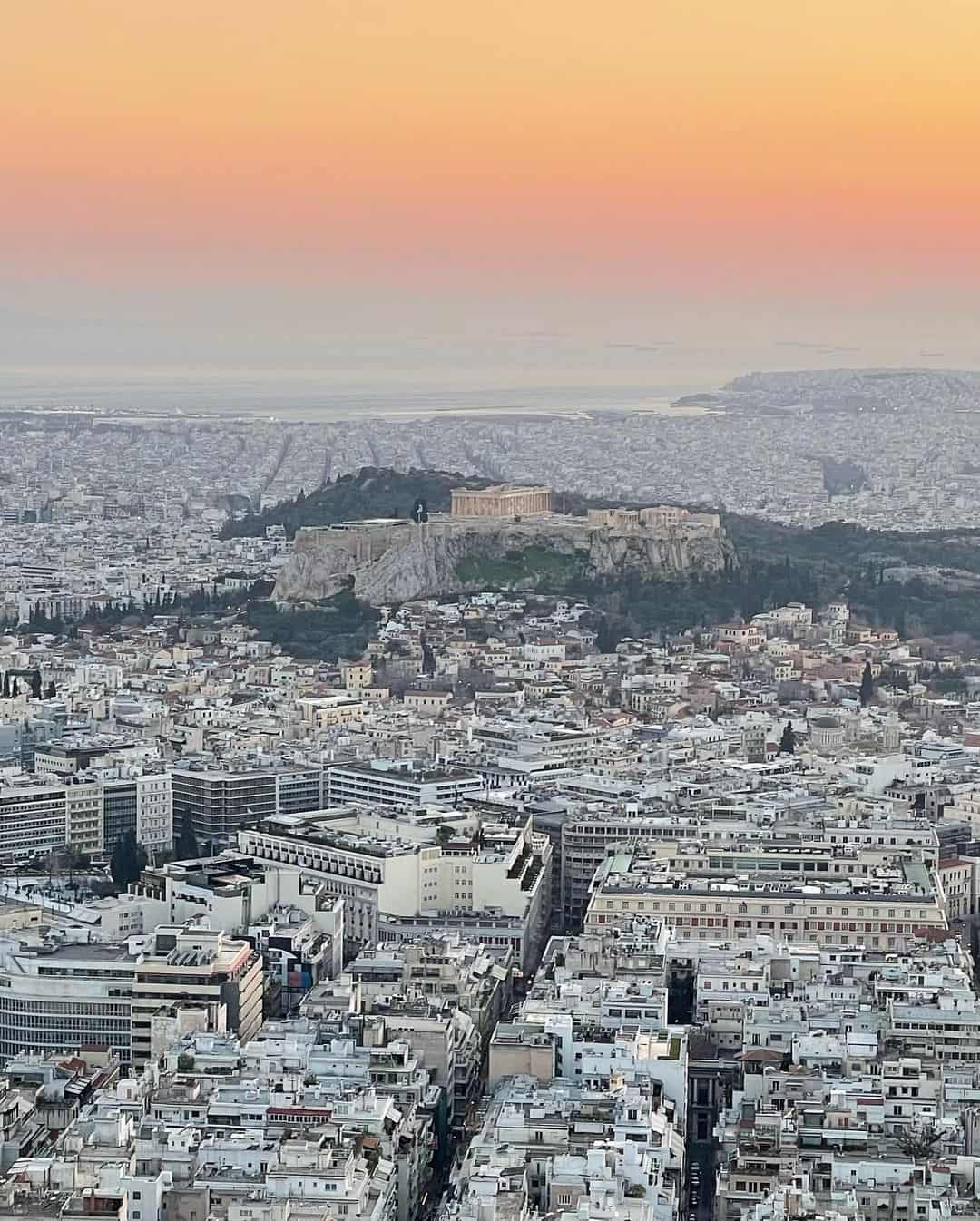 Climb to the peak of Mount Lycabettus


Shop for Greek agro products at Yolenis


Sip cocktails with well-heeled locals at Jazz in Jazz or Minnie the Moocher


Relax in Filikis Etaireias Square


Admire the interiors of Agios Dionysios Areopagitis church


Browse the exhibits at the Benaki Museum and the Museum of Cycladic Art 
Thissio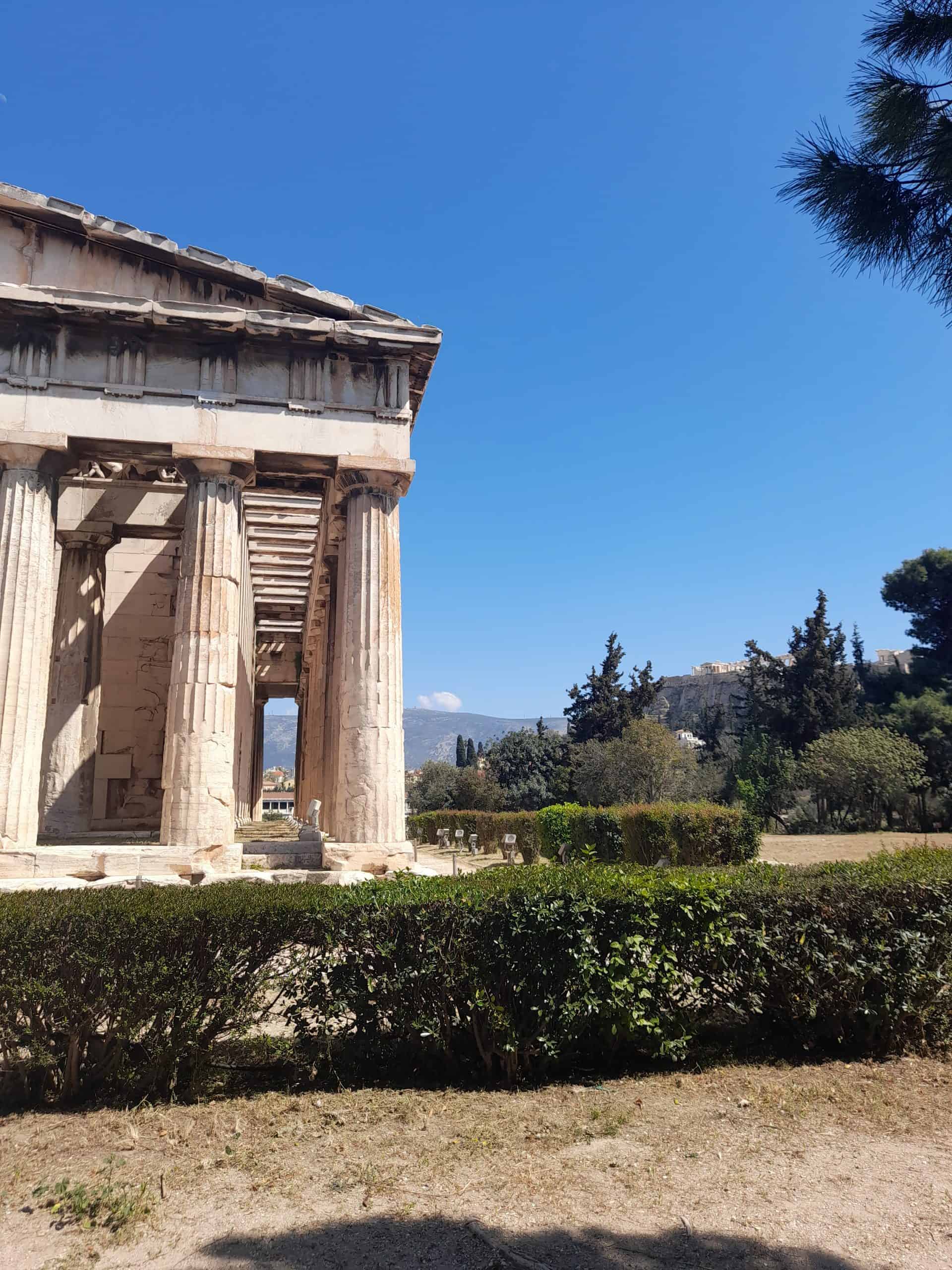 Thissio, Athens, is one of the most historic districts in the Greek capital. It is here where you will find the largest concentration of ruins and historical sites.
Thissio (Θησείο in Greek) is also sometimes referred to as "Thiseon". The area was actually awarded this name in error.
When the nearby Temple of Hephaestus was founded, historians and archeologists wrongly believed it to be a temple dedicated to Theseus, the mythical son of Poseidon and founder of Athens. It was later discovered that the temple was in fact dedicated to Hephaestus, god of blacksmiths and fire.
Unfortunately, the district had already been named and thus, the name Thissio stuck.
Thissio Highlights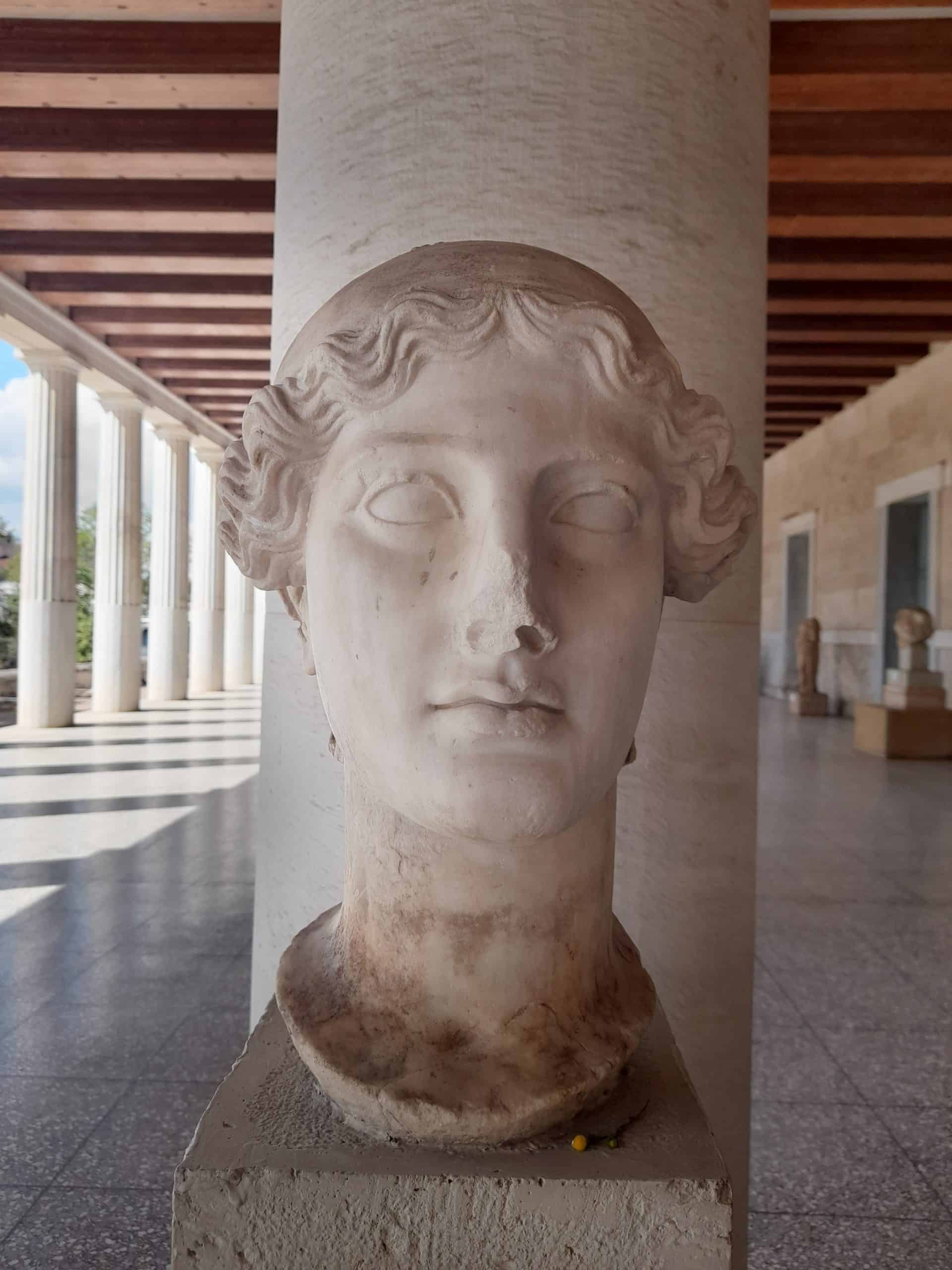 Follow in the footsteps of Greek Philosophers like Aristotle and Socrates at the Ancient Agora


Take an afternoon stroll around Areopagus Hill


Watch the sunset over the Acropolis from the Pnyx


Have coffee and brunch at the Underdog, an Athens institution


Check out the street vendors along Apostolou Pavlou
Nea Smyrni
Nea Smyrni is a desirable residential neighborhood that sits between Kallithea and Agios Dimitrios. Although you might not discover it as a tourist, it's one of the best Athens neighborhoods to live in if you move to the Greek capital for any amount of time.
Nea Smyrni is centered around a central square ("plateia"). This is lined with chic bars, restaurants, and coffee shops and attracts a well-heeled crowd by nightfall. 
New Habits (25is Martiou 25) is a local favourite coffee shop. It's the type of place where you can nestle down in oversized armchairs and chat with friends for hours over hot chocolate without being disturbed.
Amigos is every Athenian's favourite Mexican restaurant. It isn't all that authentic, no.
But it's about the best Mexican food we have in Greece and the food is delicious, the ingredients are fresh. You will always find that virtually every table here is full, whatever night of the week you stop by.
Plaka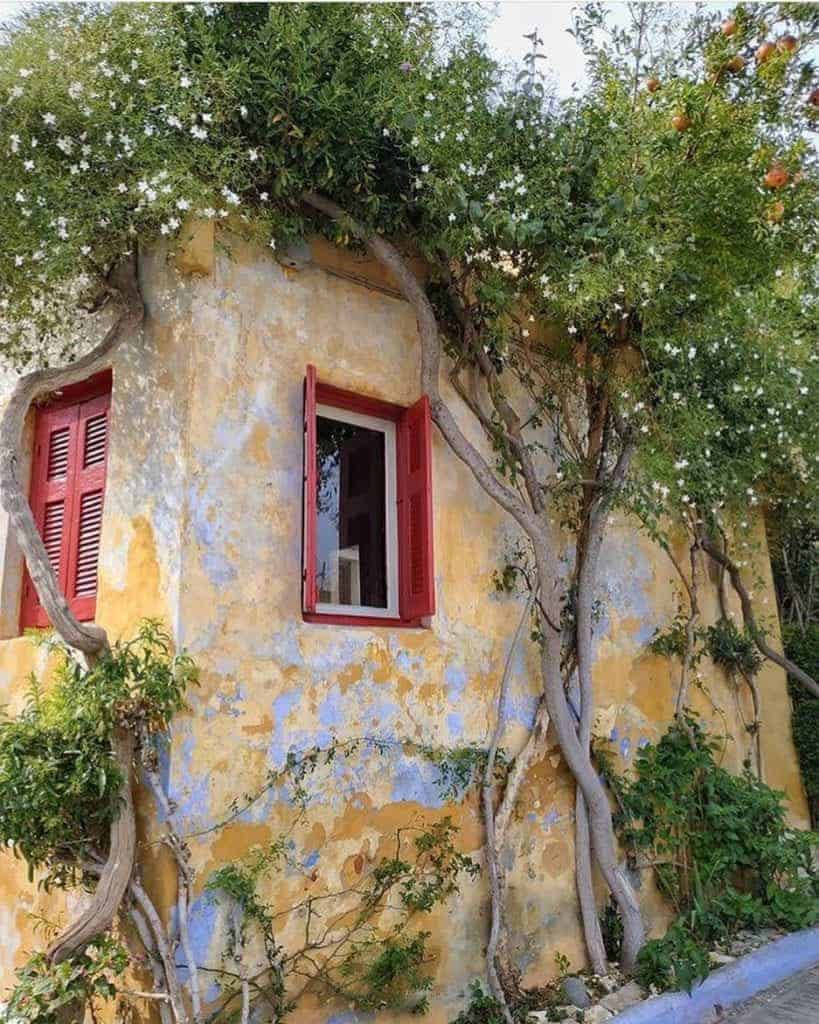 Idyllic Plaka is one of Athens' oldest neighbourhoods. This region of the city has been inhabited for more than 2,500 years.
During the days of the Ottoman occupation of Greece, this was the city's Turkish district. A significant portion of Athens' historical attractions sits in old Plaka, making this district worthy of at least a day or two of your time. 
Plaka Highlights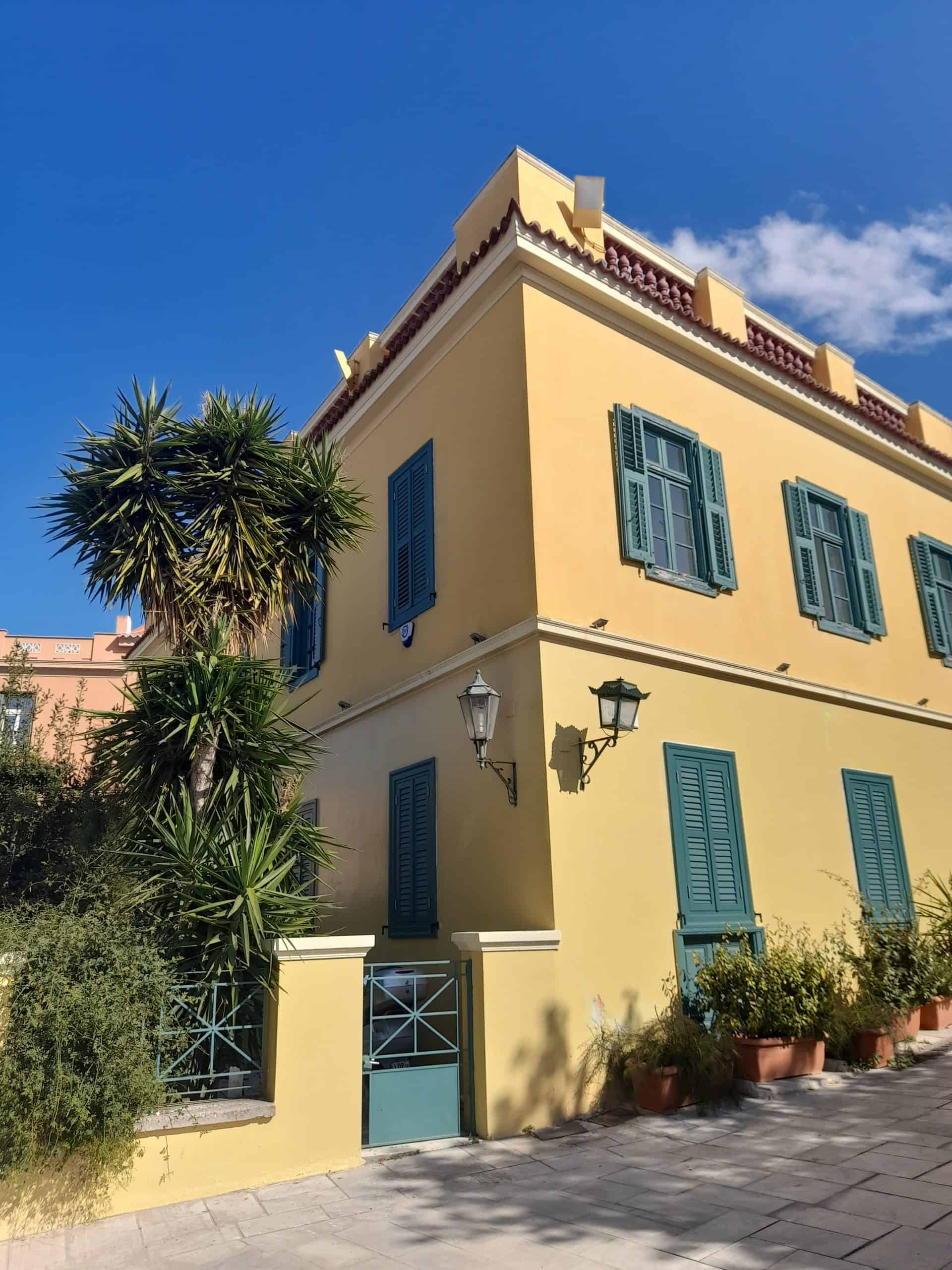 Koukaki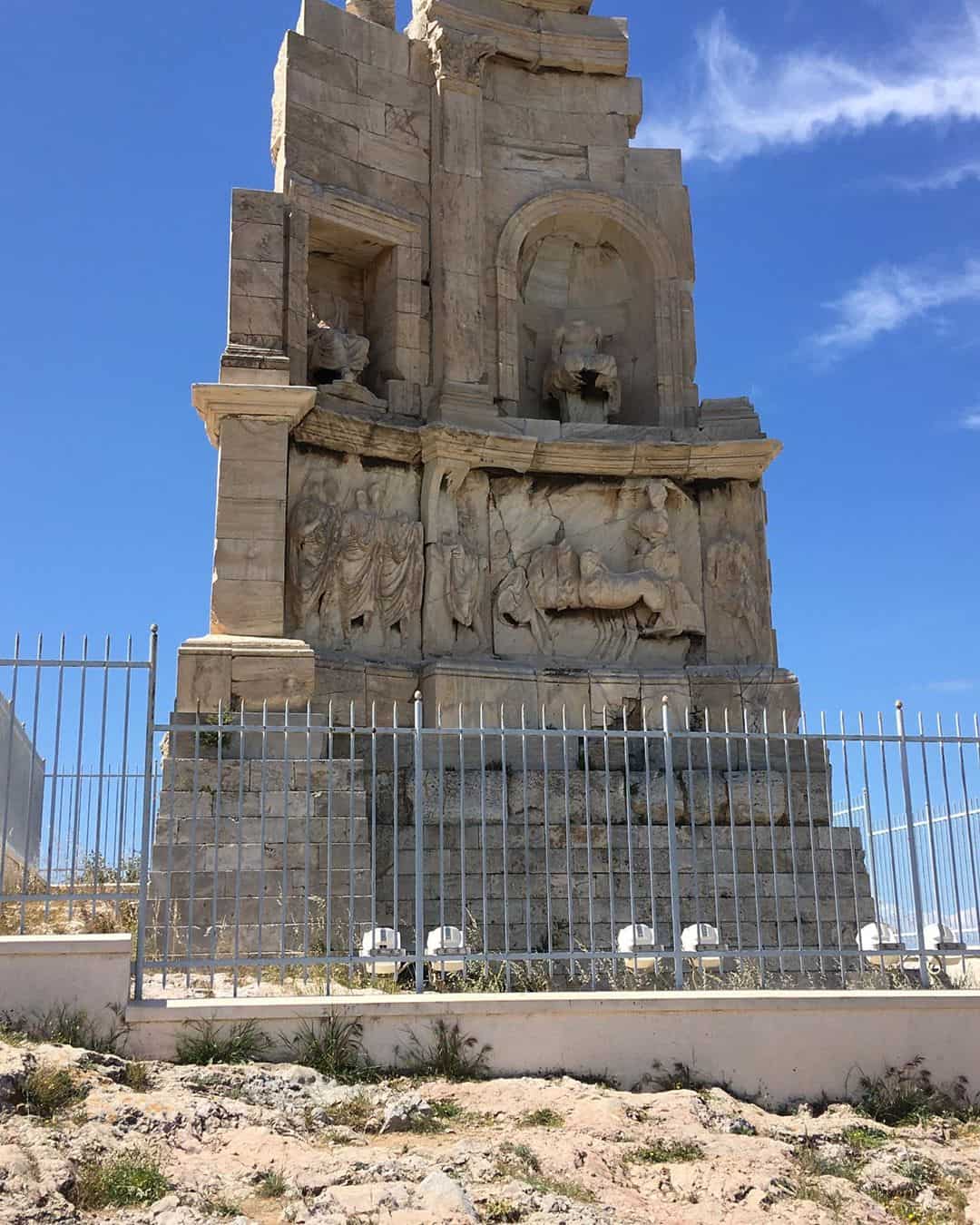 Koukaki is one of the best Athens neighborhoods to base yourself in during your stay. This little district sits adjacent to Makrygianni, beneath the shadow of the Acropolis. Despite its central location, Koukaki is often missed by tourists.
The neighborhood is fast becoming one of the hippest parts of Athens. Here, you will find eateries serving authentic cuisines from across the globe, and shabby chic bakeries and coffee shops with delightful sidewalk seating perfect for people watching.
Historically, Koukaki was an industrial, working-class area. It was named after local businessman George Koukakis who sold beds. The structures here still retain a lot of their original grit and charm.
Koukaki Highlights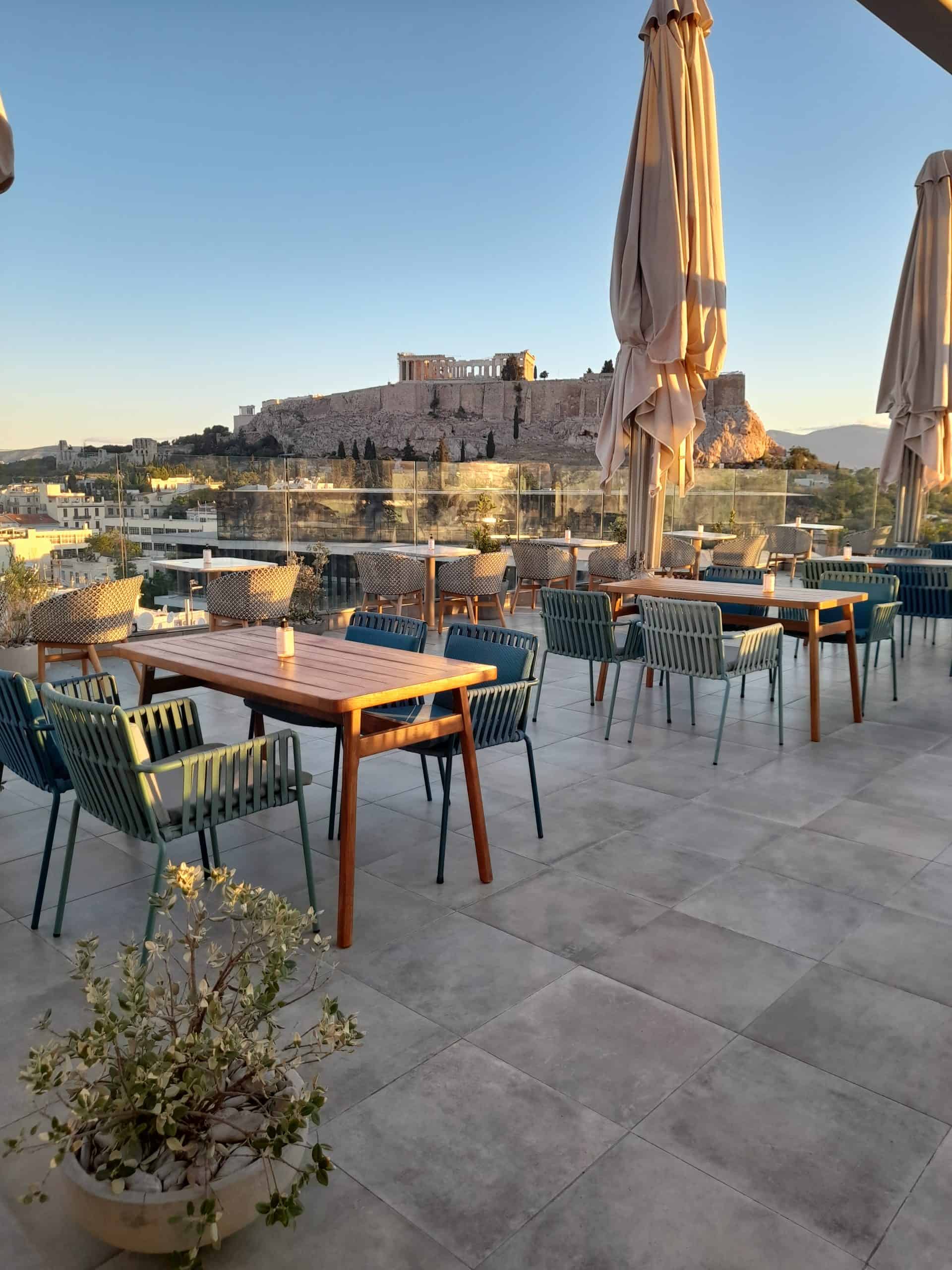 Hike up to Filopappou hill to enjoy incredible views of the Acropolis


Be transported to the backstreets of Bangkok at Tuk Tuk Thai Restaurant


Stop for coffee and cake with a side of literature at Little Tree Books & Coffee


Dine at Skoumbri, Kalamaki bar, or any of the other delightful Athens restaurants in the area
The Mets
The Mets is a tiny, leafy residential district that sits between Ardittou and the Athens Cemetery. Blink and you'll miss it. This part of town is so small that few tourists know of its existence.
Athenian coffee culture could not be more prominent here. Though the area is small, its streets are crammed with excellent places to get a Freddo cappuccino, a spot of brunch, or a nightcap.
The Mets Highlights
Take a walk around The Mets streets and admire the balance of neoclassical mansions and Bauhaus architecture


Sip cocktails with locals at Kain 

Watch live local jazz musicians perform at Metz Coffee Bar


Watch internationally acclaimed jazz musicians at Half Note Athens
Kypseli
Kypseli is one of the most fascinating, diverse, and multicultural districts in all of Athens. One moment, you can be standing outside a Greek delicatessen. The next, you find yourself in front of a fragrant store selling all manner of Arabian spices.
Approximately 50,000 people call Kypseli home today. In the 1950s, this was one of the most exclusive postcodes in town.
Sadly, much of Kypseli fell into disrepair. Internationals from Asia, Africa, the Middle East, and beyond were drawn to the area by its low cost of living. With them, they bought the very best of their own cultures into the city. 
Kypseli Highlights
Sip coffee in the charming old cafes on Fokionos Negri Street


Take a morning stroll through Pedion tou Areos park


Check out the architecture and neoclassical mansions on Drosopoulou Street


Have a beer at "Au Revoir" – the oldest bar in the city
Exarchia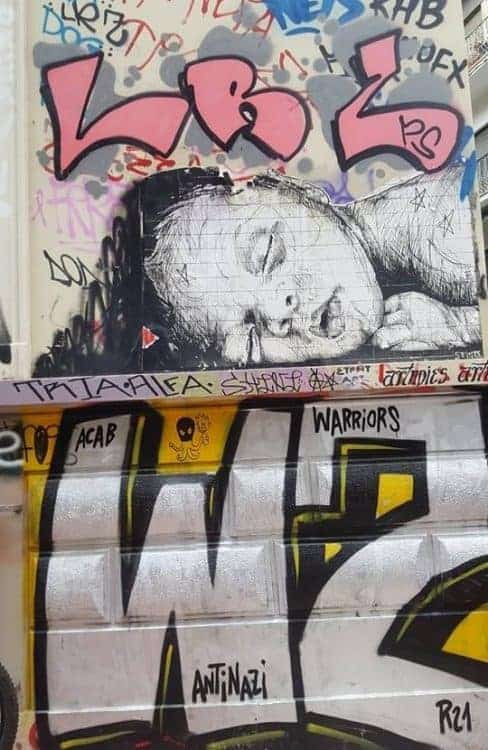 Exarchia is one of Athens' punkiest, most alternative neighbourhoods. This area is largely misunderstood and often gets a bad rep. However, beneath the grit, it is one of the most unique parts of town.
Riots and political demonstrations have put Exarchia on the map for all the wrong reasons. This district was the location of the 1973 Polytechnic uprising and, more recently, the 2008 shooting of a schoolboy by a policeman. Consequently, Exarchia has become synonymous with riots and anarchist groups.
But Exarchia is so much more than that. Here, vinyl record stores and rock bars line graffiti-filled streets.
Some of the best street art in Athens can be found in Exarchia. Many of the pieces that you will find here are thought-provoking and politically charged. Some have been created by famous European artists such as Ino and Borondo.
Exarchia Highlights
Embark on a self-guided hunt for street art


Window shop at the second-hand book stores, record shops, and vintage stores that line Themistokleous street


Catch a movie outdoors at the VOX open-air cinema


Grab a coffee or a Greek street food snack from vendors at the "autonomous park"


People watch at Exarchia Square 
Kifissia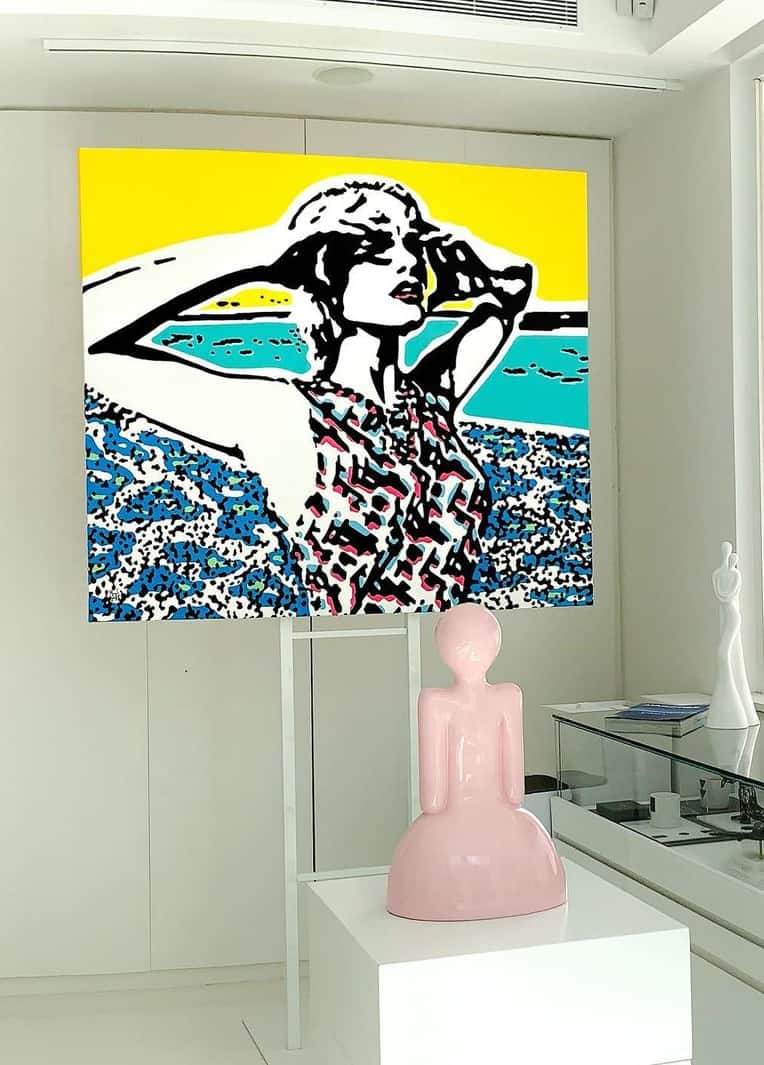 Kifissia, like Kolonaki, is one of the most upscale parts of town. This stylish district is situated 14km north of Athens city centre.
The ambiance here is completely different and peaceful Kifissia feels like a million miles away from the hustle and bustle of city life that you find in Syntagma or Monastiraki. Stunning neoclassical mansions and colourful buildings line Kifissia's leafy streets.
Many walking tours pass through this area. It is also possible to take a horse and carriage ride around the neighborhood during the summer months. Horse-drawn carts can be found waiting outside Kifissia station.
Kifissia Highlights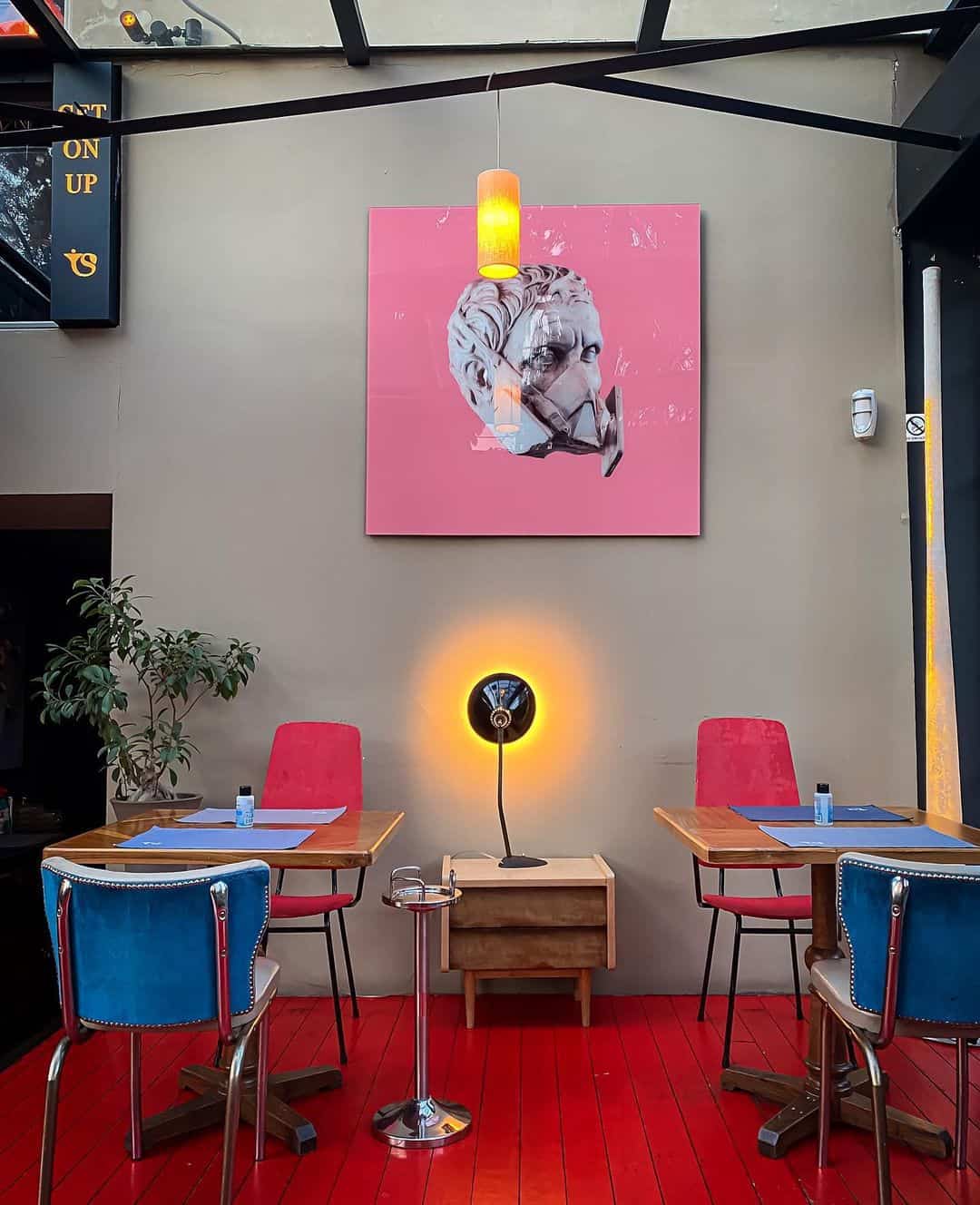 Treat yourself to a 24-course tasting menu at Elias Gi restaurant


Order dessert at Varsos: The oldest patisserie in Athens


Have coffee at Dalliance House: A converted neoclassical mansion turned into a cafe


Enjoy the flower gardens and nature at Kefalari Square 
Syntagma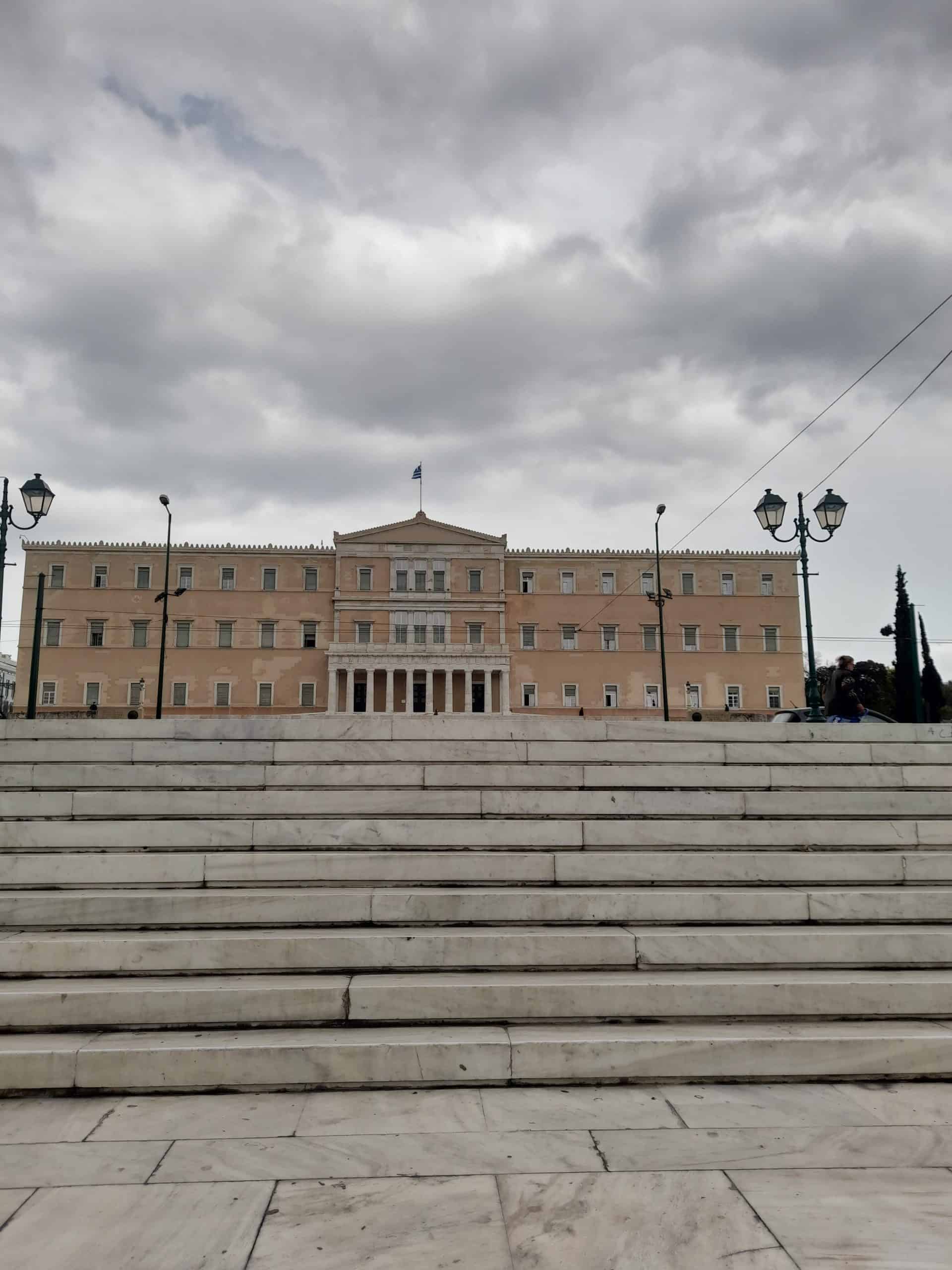 Syntagma is essentially the centre of Athens. It is home to the metro station of the same name and offers transport links out to Piraeus, Athens airport, etc.
The name Syntagma actually means "constitution". This square gained its name from the constitution that King Otto provided the citizens after an uprising in 1843.
Although Syntagma is far from one of the most beautiful parts of town, it houses some notable buildings. On the northern side, you will find Voulí ton Ellínon. This is the Hellenic Parliament building, housed inside a former palace.
Sooner or later you will pass through Syntagma during your time in Athens. For most visitors to the city, it is the first place they arrive after taking the metro from Eleftherios Venizelos.
Syntagma Highlights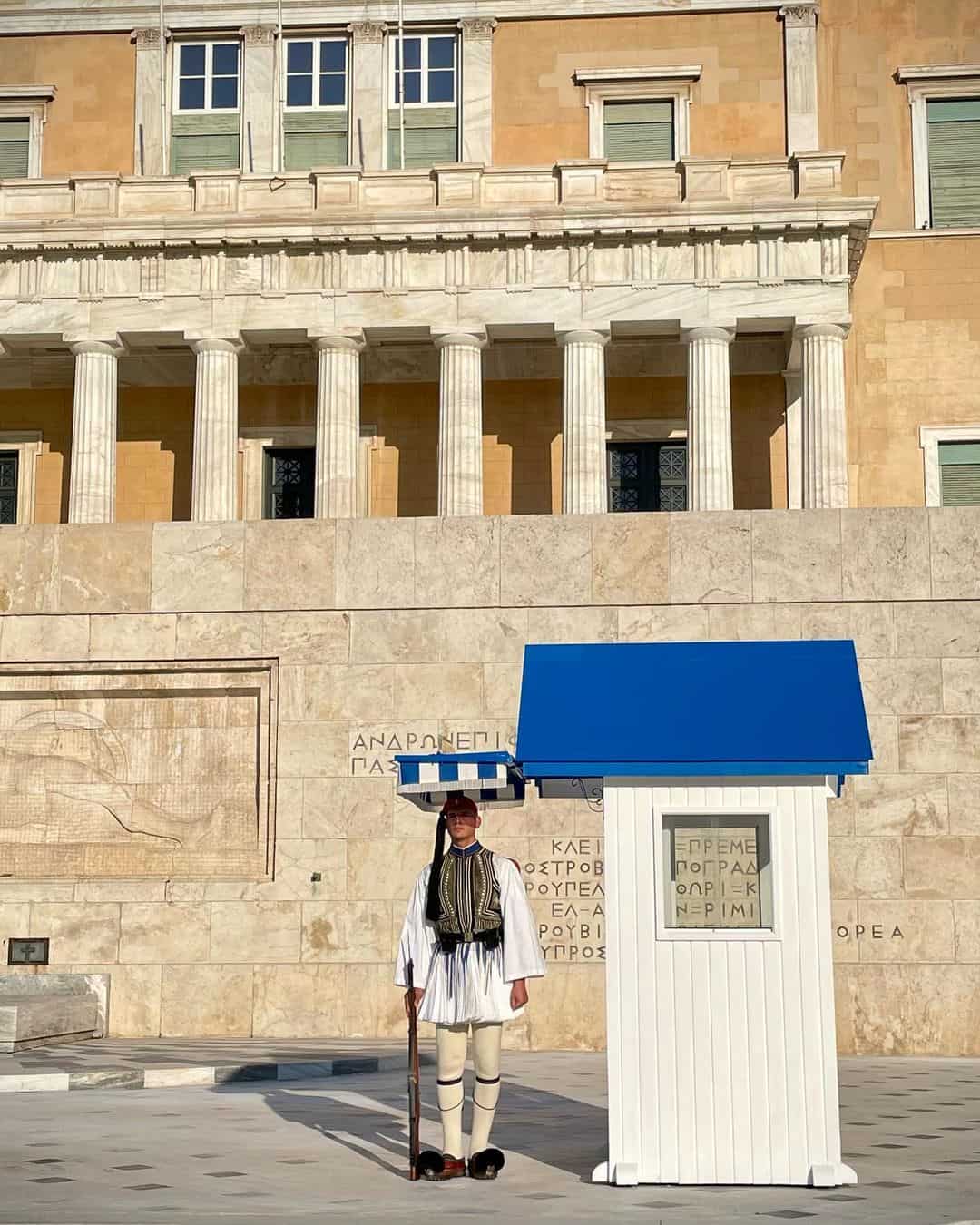 Watch the changing of the guards' ceremony at 11 am


Admire the colourful clothing and fluffy shoes of the Evzones


Catch free shows and performances in Syntagma Square


Enjoy cocktails on the top floor of the Grande Bretagne hotel


See the artifacts on display at Syntagma's free in-station museum 
Metaxourgeio
Up until recent years, Metaxourgeio had a reputation for being dangerous. The area was rife with crime and it was known for the undesirable types that loitered around Karaiskakis Square.
Metaxourgeio has been cleaned up phenomenally in recent years. The district is doing all that it can to shake off its less-than-perfect notoriety.
Like Exarchia, part of the charm of Metaxourgeio is found in the grit and sass of the area. There is also plenty of interesting street art to find here too.
Metaxourgeio Highlights
See the works of Greek and international artists at the Municipal Gallery of Athens and the Breeder Gallery


Go on an artsy treasure hunt for street art
Psiri
For a long period, Psiri Athens was the place to go on Friday and Saturday nights in the Greek capital. You will find everything here from chic rooftop bars with an Acropolis view, to grungy, underground indie bars.
In recent years, Gazi has overtaken Psiri as the place to see and be seen on a night out if you're young, hot, and Athenian. However, Psiri is still very worthy of your time.
This area has long been known for its antique stores. Indeed, as you meander through Psiri's labyrinth-like network of winding streets, you will find stores selling all manner of interesting ornaments and trinkets.
Psiri Highlights
Have coffee and cake at the eccentric themed "Little Kook"


Tuck into an array of cheeses and cold cuts at Karamanlidika


Watch Vendors and locals haggle ferociously at the Athens Central Market (Varvakios Agora)


See bougatsa prepared before your eyes at the Iroon Square bakery


Search for inspiring murals and innovative street art. 
Vyronas
Vyronas is a quintessentially Greek residential neighbourhood. It is worth exploring if you want to have a taster of the real "local" life in Athens. 
This area extends from Pagrati. It is tricky to see where Pagrati ends and Vyronas begins. Although sightseeing opportunities here are few, there are many charming coffee shops and non-touristic tavernas in the area.
Vyronas Highlights
Hike to Kaisariani Monastery


Walk or drive up to the peak of Mount Hymettus


Sip coffee in Vyronas' many coffee shops

Monastiraki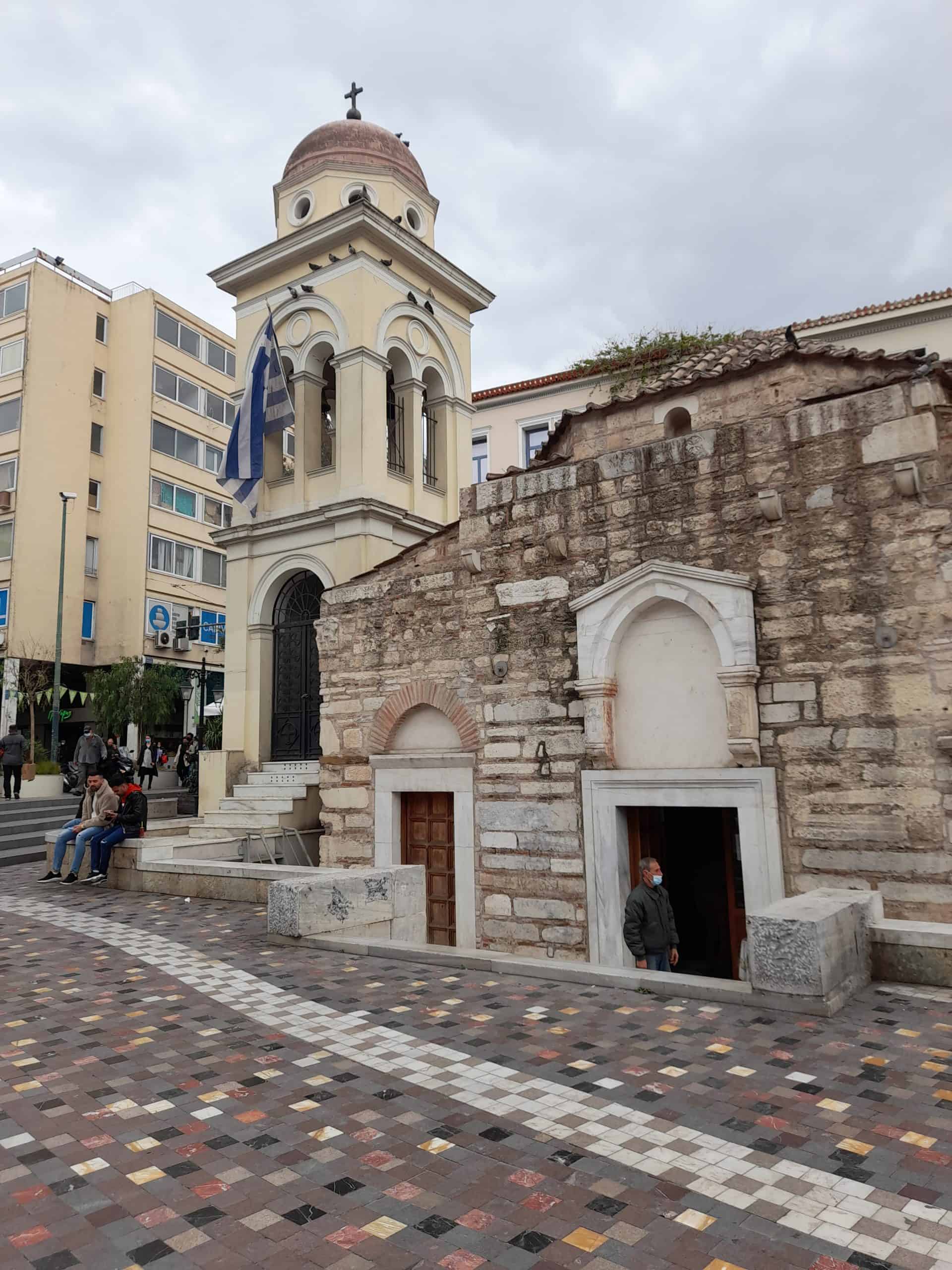 Bustling Monastiraki is the beating heart of downtown Athens. The area is laden with ancient Roman ruins, chaotic markets, and lively tavernas.
Monastiraki Square is a popular rendezvous point among locals. It is always crowded with street performers, groups of teenagers, and market vendors selling everything from knock-off designer handbags to nuts and spices.
Some of the most important historical sites can be found in this area. Most notably, the Ancient Agora with its excellently well-preserved Temple of Hephaestus, and the grand Stoa of Atticus that dates back to 159BC.
The Agora Museum is housed within the Stoa. It contains artifacts recovered from Athens that date all the way back to the Neolithic, Bronze, Iron, and Geometric periods.
Monastiraki Highlights
Shop for Greek souvenirs, trinkets, and handcrafted leather goods at the Monastiraki flea market


Peer into the windows of the weird and wonderful shops on Hepheston Street


Walk from Monastiraki to Makrygianni along Dionysiou Areopagitou street


Look out for Tzistarakis Mosque: An abandoned Ottoman mosque missing its minaret


Enjoy live music and home-cooked Greek food in the many tavernas on Adrianou Street
Zografou
Zografou is Athens' unofficial student district. The area's proximity to the National and Kapodistrian University of Athens campus, paired with the low-cost rents in the area makes it a popular choice for university students. The presence of many individuals in town on exchange and Erasmus programs brings an international vibe to Zografou.
Zografou Highlights
Smoke hookah at one of the many hookah bars on Leof. Stratarchou Alexandrou Papagou


Have cocktails at Phileas Fogg before venturing into the centre for a night out in Athens


Stop for coffee, brunch or beers at URBAN
Gazi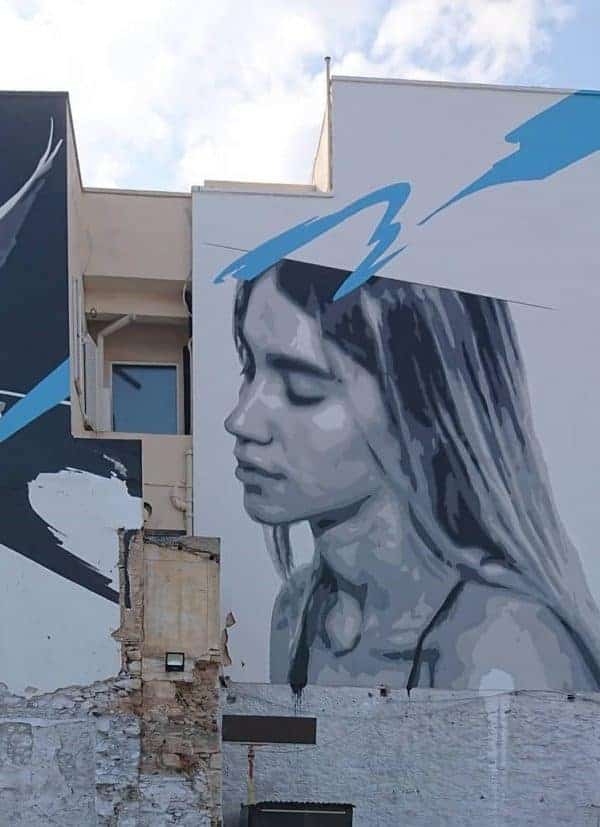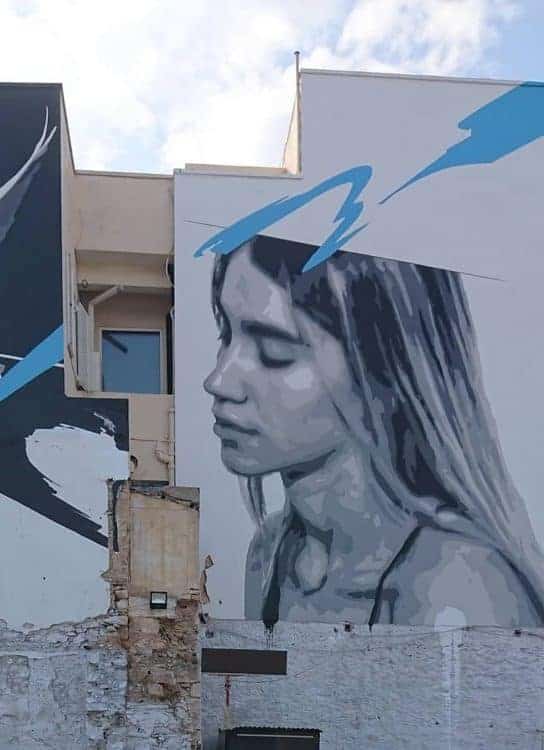 Athens' Gazi district has rapidly developed in recent years to become the city's premier entertainment and cultural hub. The name Gazi means gas in Greek.
A seemingly obscure district name. However, the name stems from the sprawling gas power plant that served the city up until 1984.
Interestingly, the old gas power plant was never completely knocked down. Its outer shell still stands and looks like more of a contemporary art installation than the remnants of an ugly industrial facility. The old plant is illuminated by night and visible from across the city.
Gazi Highlights
Sample the creative dishes of chef Alexandros Kardadis at Athiri restaurant


Share meze dishes (small plates) with friends at Gazohori mezedopoleio


Experience Gazi by night: the most raucous nightlife scene in the city


Learn about the history of Greek cinema at the Greek Film Archive


Enjoy saxophone solos and blues rhythms at the annual Gazi Jazz festival


Have coffee at CARTONE or Point 50 in picturesque Avdi Square
Neo Psychiko
Located somewhat northeast between Hilton and Cholargos are the affluent suburbs of Psychiko and Neo Psychiko. These are two of the most desirable addresses to have in town.
Psychiko predominantly consists of residential streets and offers not all that much to see aside from being an interesting place to take a walk if you have unlimited time in Athens. Conversely, Neo Psychiko is a great choice for an elegant evening out.
Neo Psychiko is every bit as glamorous as Kifissia or Kolonaki. However, it possesses more of an understated charm. Tourists never find their way here. This is true, authentic, upper-class Athens.
Neo Psychiko Highlights
Enjoy drinks and hors d'oeuvres with a view at Gaspar Food and Mood: a local favourite


Sip whiskey sours until the early hours at The Albion at Omirou 6


Take the time to walk between Neo Psychiko and Psychiko, reveling in the ambiance of Athens life
Parting Words
Do you have any additional questions about Athens neighborhoods or where to stay in Athens? I have been living in Pagrati for almost four years now. 
I am happy to answer any questions and queries that you may have. Feel free to drop me a comment below.
Safe travels! Geia sou! Melissa xo
---