Wanting to know the best Athens neighborhoods and districts to explore and base yourself in? Look no further.
This article has been written by a long-term Athens resident that knows the city like the back of her hand.
Best Athens Neighborhoods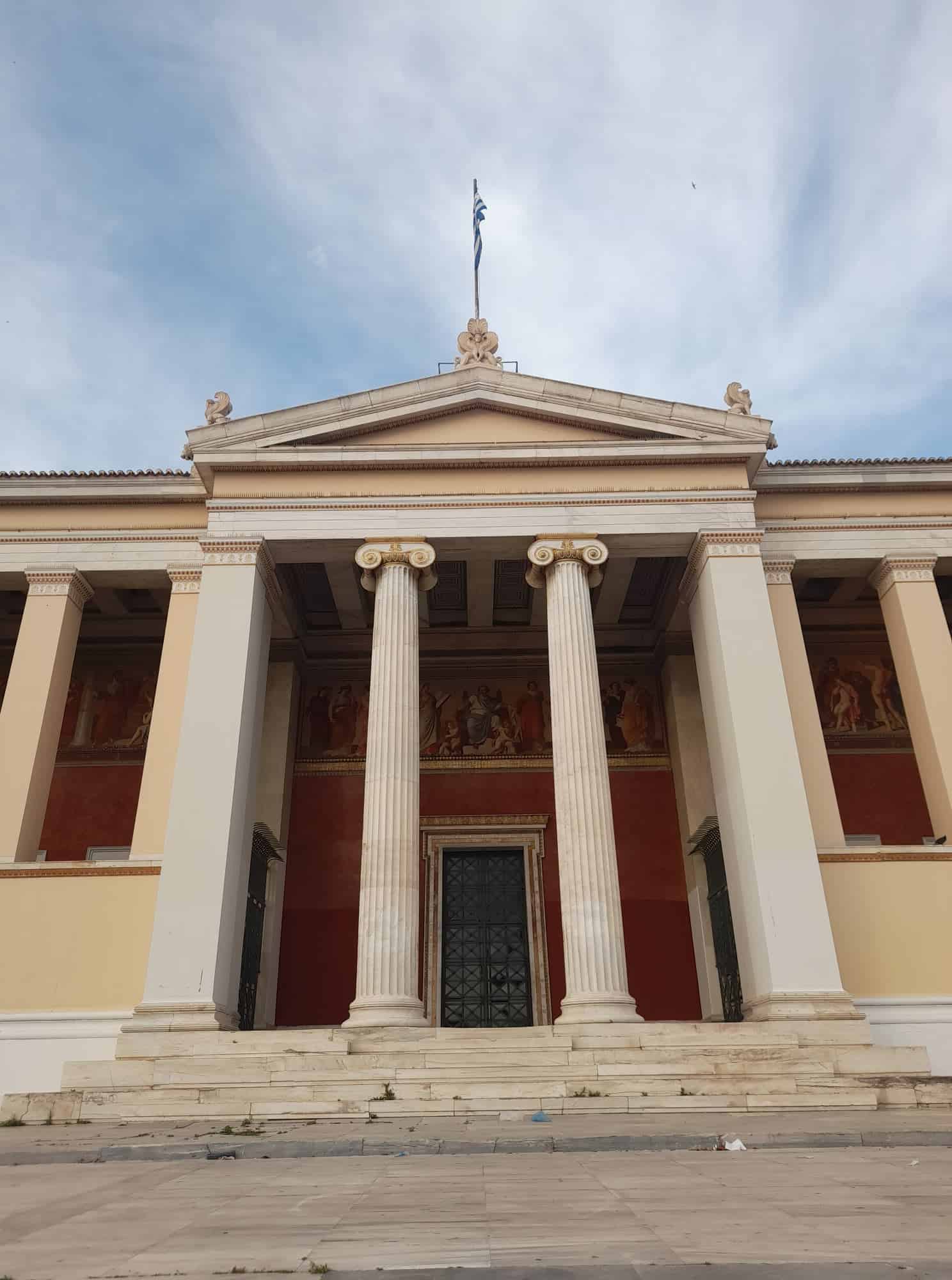 Every year, millions of tourists from across the world flock to the Greek capital. World-famous historical sites such as the Acropolis with its magnificent Parthenon, the Ancient Agora, and the Roman Agora are usually at the top of their Athens bucket lists.
After a couple of days exploring the centre of Athens, they continue onwards to the islands nearby. The Greek islands are, of course, most peoples' raison d'etre for visiting Greece in the first place.
A lot of people comment that the centre of Athens is not what they expected. Athens certainly isn't the most beautiful city in Europe and its centre is a little chaotic and rough around the edges.
Perhaps many expect a place with such a rich history and culture to look different. Athens was literally the birthplace of democracy and modern civilization after all.
While central districts like Monastiraki and Syntagma are not great beauties, there are many other Athens neighborhoods that are bursting with charm. But most short-term visitors to the city never get to see them.
Places like Neo Psychiko, the Mets, and Glyfada are many Athenians' favourite places to hang out. But unless you have local friends to show you the way, you will never stumble across them by mistake.
If you have more than one or two days in Athens, you should definitely go beyond the main tourist sites and try to uncover some of the lesser-known areas. You may come to realise why so many people fall completely in love with the Greek capital, despite its somewhat higgledy-piggledy layout and gritty appearance.
A summary of each of Athens's best neighborhoods and what they offer is below. This ought to help you when deciding where to stay in Athens.
Best Athens Neighborhoods in 2023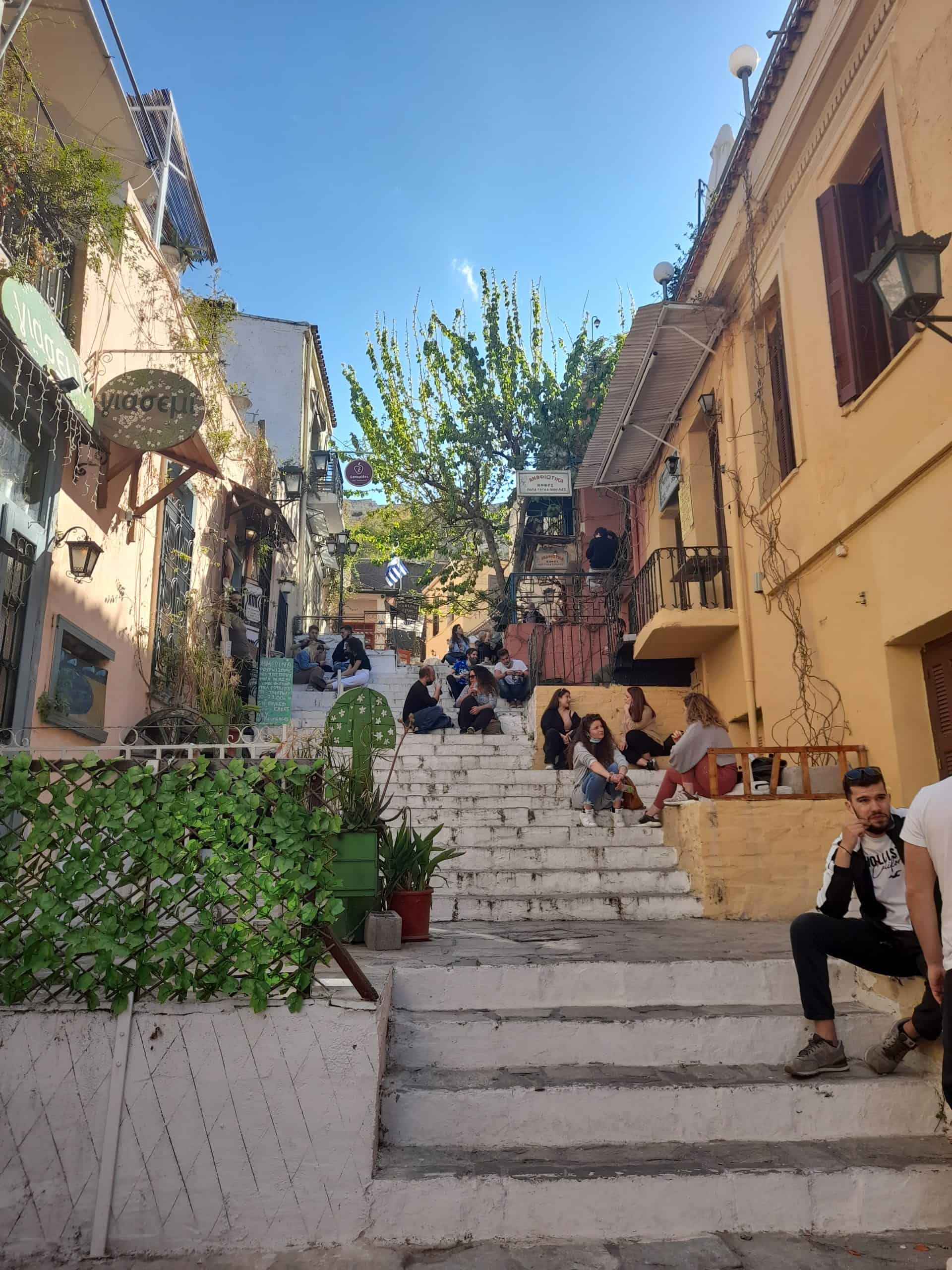 Glyfada
Glyfada is a southern suburb of Athens found in an upscale coastal region that is known as the ¨Athens Riviera¨. This is one of the most expensive places to live in the area (along with the nearby beach towns of Voula, Vari, and Vouliagmeni).
Greek politicians, actors, and reality stars are among those that call Glyfada home. Glyfada has been a glamorous place ever since development on the Athens Riviera started in the 1950s.
Greek entrepreneurs and hospitality businesses started constructing four and five-star hotels along the coast, as well as fine-dining restaurants and cocktail bars. The view was to turn Glyfada and the rest of the Riviera area into Greece's very own Cote d´Azur.
They were successful and the likes of Frank Sinatra, Brigitte Bardot are Sophia Loren were among those that loved hanging out in the area. Today, Glyfada retains a lot of that old-fashioned glamour.
Most of the people that you encounter here are dressed to the nines at all times – even just to run simple errands. The leafy, tree-lined promenades of Glyfada are home to several designers and upscale Greek independent boutiques.
Soho Soho (Kiprou 70) and A La Mode (22 Gr.Lambraki str) are two stores to add to your radar if you are hoping to give your credit card a workout while you are in town. Both stock goods from various designers.
Glyfada is also one of the best places for brunch by the coast in Athens. Head to Blends Mix & Match (Pl. Nimfon) for fluffy pancakes or eggs benedict.
Alternatively, stop by Malebi (Dim. Gounari 172) for Greek pastries and a strong coffee.
Paleo Faliro
Paleo Faliro is a coastal suburb in Athens. It sits close to the best-loved beach clubs of Alimos (Nālu, Bikini beach bar, etc), and the southern edge of Piraeus.
Few international tourists venture here. But as far as Athenians are concerned, Paleo Faliro is a great rendezvous point to meet friends and take evening strolls along the seafront, tuck into Turkish-inspired cuisine, and drink cocktails in the marina.
Flisvos Marina is a nice seafront marina complex where you can come to spend a lazy afternoon in Athens. There are several coffee shops, restaurants, and bars here where you can enjoy sipping a Freddo cappuccino, or sinking your teeth into some powdery delicious loukoumades as you watch the Athenian elite work on their yachts.
A lot of the Greeks who established businesses in Paleo Faliro moved here in the 1970s from Istanbul. Hence the Turkish influence on cuisine and baked goods.
Patisserie Ζαχαροπλαστείο Riviera (Tritonos 119) is a Paleo Faliro institution. It has been a part of the neighborhood for decades and sells some of the best baklava and loukoumi in Athens.
Meanwhile, Κυρ Αρίστος (Sr. Aristos) kebab house (Zisimopoulou 96) serves up some of the most sumptuous kebabs and marinated meats around. Athenians will make a point of driving across the city specifically to dine here.
Be sure to try their Yoğurtlu kebabs – beef and lamb kofte kebabs served over pita bread and drenched in tomato sauce and Greek yoghurt. Their cheese-stuffed keftedes is also to die for.

Portions here are so huge that it is best to request a half serving. A dining experience at Κυρ Αρίστος is best-enjoyed meze-style.
In other words, order several different dishes for the table to enjoy with your dining companions.
Pagrati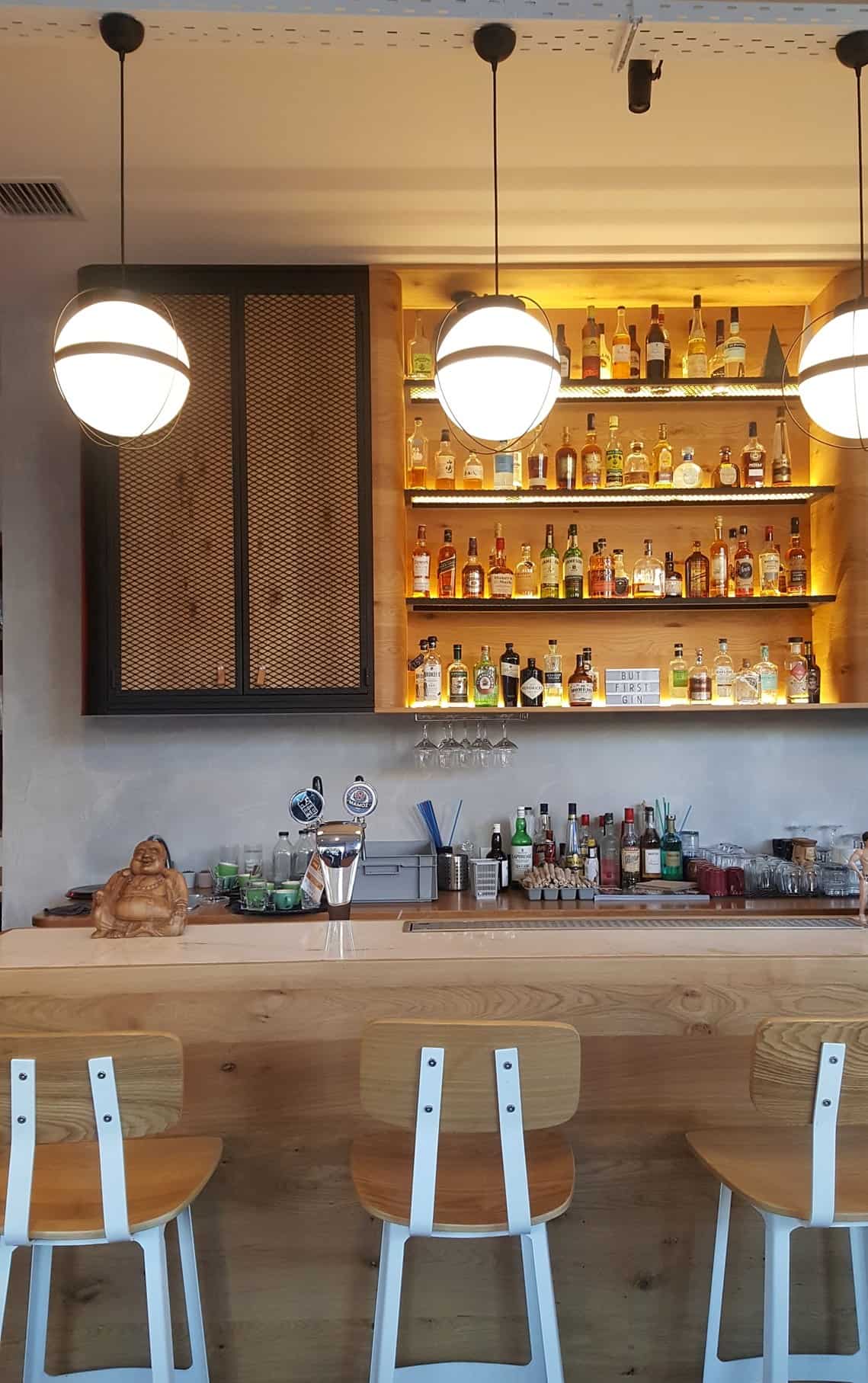 Pagrati is arguably Athens' quirkiest district. This is essentially the Athenian answer to New York's Greenwich Village.
Word hasn't gotten out about Pagrati on a wider scale as of yet so for now, it is not too gentrified. In 2021, it was recognized by Conde Nast Traveler as being one of the coolest new neighborhoods in the world.
Going out for coffee is essentially the national sport of Greece, and nowhere is that more evident than in little Pagrati. Here, it feels like new coffee shops are sprouting up on each street corner every other week. 
Many of the brunch and coffee spots that you will find here follow different themes too. For instance, Monsieur Cannibale (Pl. Profitou Ilia 2) is an eccentric, circus-themed space named after Sacha Distel's song of the same name.
Meanwhile, Superfly Cafe (Empedokleous 28) is a 1980s retro-themed spot that you don't need a DeLorean to travel to. Artsy Pagrati has been the favorite Athenian neighborhood of writers, artists, and other creatives for decades.
With its little streets that twist and turn and open out onto grand squares (plateias), it isn't difficult to see why. There are some great, independent art galleries in Pagrati that are worth checking out if that's your thing.
In particular, you should stop by Art Zone 42 (Leof. Vasileos Konstantinou 42). The streets of Filolau, Chremonidou, Spirou Merkouri, and Rizari are filled with vintage and independent boutique stores, which are worth stopping by if you like eclectic fashion.
From a dining perspective, it is worth noting that Pagati is home to Spondi (Pirronos 5), an upscale Mediterranean that is one of a handful in Greece with a Michelin star. For Greek food with a modern twist, head to Mavro Provato (Arrianou 33).
Kolonaki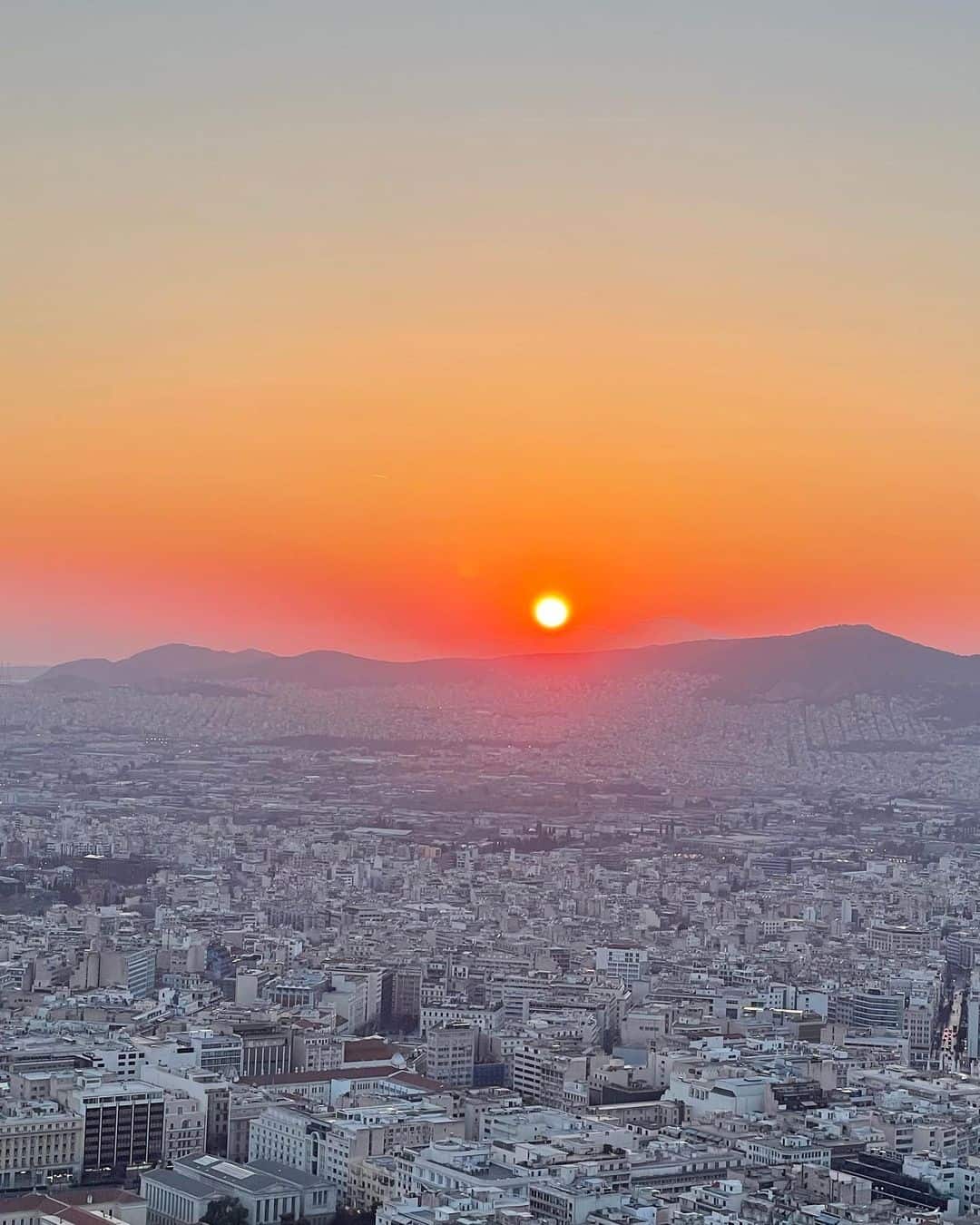 Kolonaki is one of Athens' most upscale and glamorous districts. The tree-lined streets here are filled with sophisticated boutique and designer stores.
Kolonaki means "little column" in Greek. The area takes its name from the ancient column that sits at the heart of Kolonaki Square.
For all of its glamour, many of the restaurants, bars, and coffee shops here do not have any pretension. They range from award-winning fine dining restaurants to homely tavernas.
Kolonaki is also the gateway to Mount Lycabettus – one of the seven hills of Athens.
On a clear day, you can see all the way out to Piraeus port and the Saronic Gulf islands from up here. At the peak, you can also step inside the quaint little whitewashed 19th-century church of Agios Georgios.
The church is tiny, though you can admire some interesting Orthodox paintings and icons inside, and light a candle for loved ones that you have lost. The path to the top of Lycabettus follows a steady incline which is suitable for people of all ages and hiking abilities.

However, if you don't feel like walking, you can take a funicular to the top.
Minnie the Moocher (Tsakalof 6) is the place to see and be seen on a Friday or Saturday night if you are young, hot, and Athenian. For something extra special, head to Jazz in Jazz (Dinokratous 4).
This little bar is tucked away down a residential street and unless you specifically knew where it was, you are unlikely to find it. It is so small that it essentially feels like you are in someone's living room.
The bartenders here are some of the best mixologists in the city. The sounds of Miles Davies and Coltrane, paired with old jazz memorabilia on the walls seemingly transport you to New Orleans.
Thiseon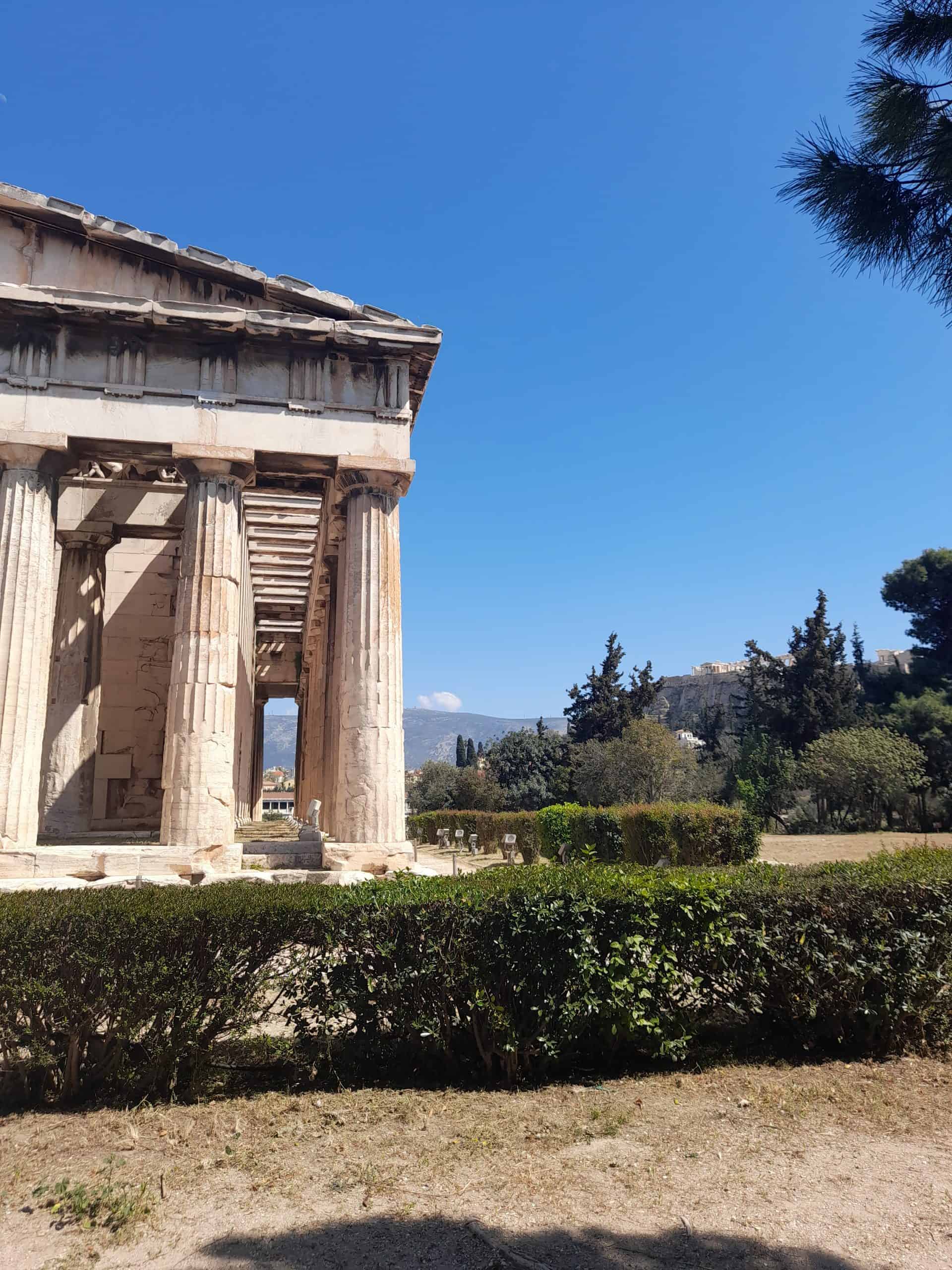 Thissio (aka Thiseio and Thiseon) is one of the most historic districts in Athens. Here you will find the Ancient Agora and the entrance to Filopappou hill.
Exploring the Ancient Agora complex is a must during any trip to Athens. This ancient site is often overshadowed by the nearby Acropolis, yet it is one of the most important ruins in the city.
Thousands of years ago, the Ancient Agora was Athens's main civic centre. Greek philosophers like Socrates and Plato would walk the promenades and plazas here, imparting their wisdom to anyone who would listen.
The site is expansive and worthy of a couple of hours of exploration in itself. Arguably the most notable site here is the Temple of Hephaestus.
This is a grand Doric temple that dates back to around 450 BC – the same time as the Acropolis. Nearby, the Stoa of Attalos was once the city's main marketplace, home to approximately 40 local vendors.
Today, it houses the Agora museum and an array of artifacts that were excavated from the area. Several great coffee shops can be found in Thissio, including The Underdog (Iraklidon 8).
The Underdog is an Athens institution, known for its excellent artisanal coffee and its ever-changing breakfast and lunch menus. As you walk from central Athens to Thissio, be sure to stroll along the cobbled boulevard of Apostolou Pavlou.
The street vendors here sell everything from Greek street food to handmade jewelry and artwork.
Nea Smyrni
Nea Smyrni is a desirable residential neighborhood that sits between Kallithea and Agios Dimitrios. Although you might not discover it as a tourist, it's one of the best Athens neighborhoods to live in if you move to the Greek capital for any amount of time.
Nea Smyrni is centered around a central square ("plateia"). This is lined with chic bars, restaurants, and coffee shops and attracts a well-heeled crowd by nightfall.
New Habits (25 Martiou 25) is a local favourite coffee shop. It's the type of place where you can nestle down in oversized armchairs and chat with friends for hours over hot chocolate without being disturbed.
Plaka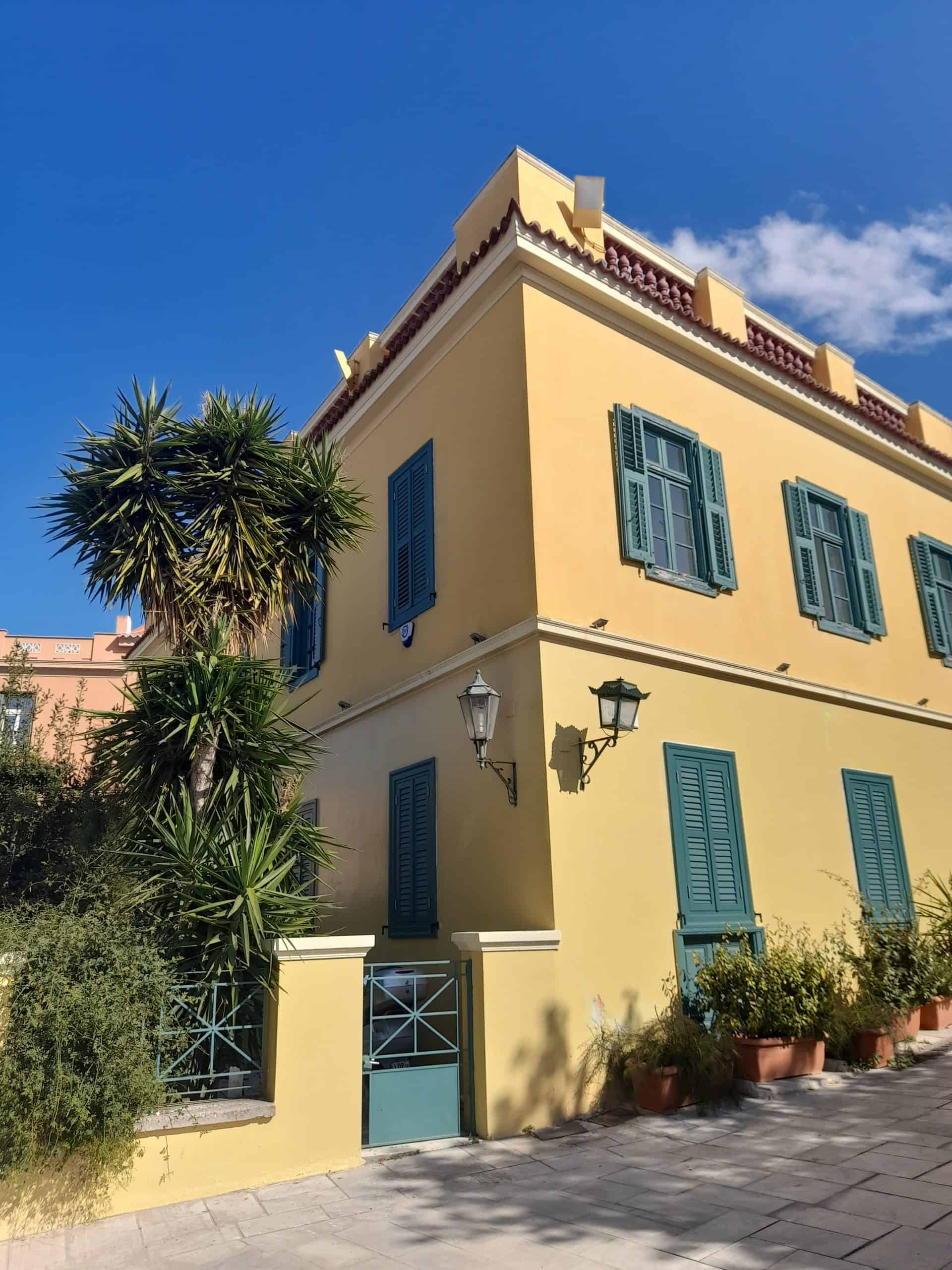 Idyllic Plaka is one of Athens' oldest neighbourhoods. This region of the city has been inhabited for more than 2,500 years.
During the days of the Ottoman occupation of Greece, this was the city's Turkish district.
Indeed, many old mosques and madrassahs still stand here today, though they no longer retain their original purpose and the majority are abandoned.
Look out for the Fethiye Mosque and the Pelopida street madrassah as you navigate your way around town.
This part of town is brimming with history. Strolling through the quaint streets of Plaka means that you are literally following in the footsteps of some of the world's most notable historical figures.
Everyone from Socrates and Pericles to Lord Byron and Alexander the Great has once wandered through (and fallen in love with) old Plaka. Perhaps the most iconic image of this district is the Plaka steps which can be found at Mnisikleous 22.
This old, ramshackle staircase is lined with bars and restaurants, and Athenians and tourists alike come here to sit on the steps and eat meze dishes (the Greek answer to tapas). Some of the bars here are bozouki places in the evenings.
In other words, a live band plays traditional Greek folk music as you dine. It is not uncommon for restaurant-goers to be handed small instruments so that they can join in, and for people to get up and dance on the tables!
If you are interested in attending a bouzouki place, head to To Perivoli T'Ouranou (Lysikratous 19). This is the oldest live music venue in the city.
Plaka is often filled with tourists, sure. But some places are popular for a reason.
Anafiotika
The hidden district of Anafiotika is one of Athens's best-kept secrets. This little neighborhood is tucked away behind the backstreets of Plaka, on the slopes of Acropolis hill.
The entire neigbourhood has been built in Cycladic style. (Think white-washed houses with domed roofs and blue detailing).
This is more reminiscent of something that you would expect to see in Santorini or Mykonos, than in the congested Greek capital. This is because Anafiotikas residents hail from the little island of Anafi in the Cyclades.
In the 19th century, they relocated to the mainland to accept jobs in construction and to help King Otto in his mission to make Athens the new capital of Greece. They missed their home island and so, they built their new houses in the style of those back on Anafi.
One of the churches found here (the church of Agios Symeon) is a replica of a church of the same name that exists in Anafi. The beautiful 17th-century church of Agios Georgios tou Vrachou is also worth stopping by.
It is widely regarded as being one of the loveliest churches in Athens and its interiors are filled with spectacularly vibrant frescoes that depict various scenes of the Orthodox faith. Nearby, you will find a small memorial garden dedicated to an Athenian soldier who wrapped himself in the Greek flag and launched himself off the Acropolis when the Nazis invaded in World War 2.
Anafiotika is a great place to stop and take photos and aside from the occasional guidebook-wielding tourist, there is seldom anyone here. Sadly today, a lot of the houses are abandoned, though those that are inhabited are mostly occupied by descendants of those that built them all those centuries ago.
Koukaki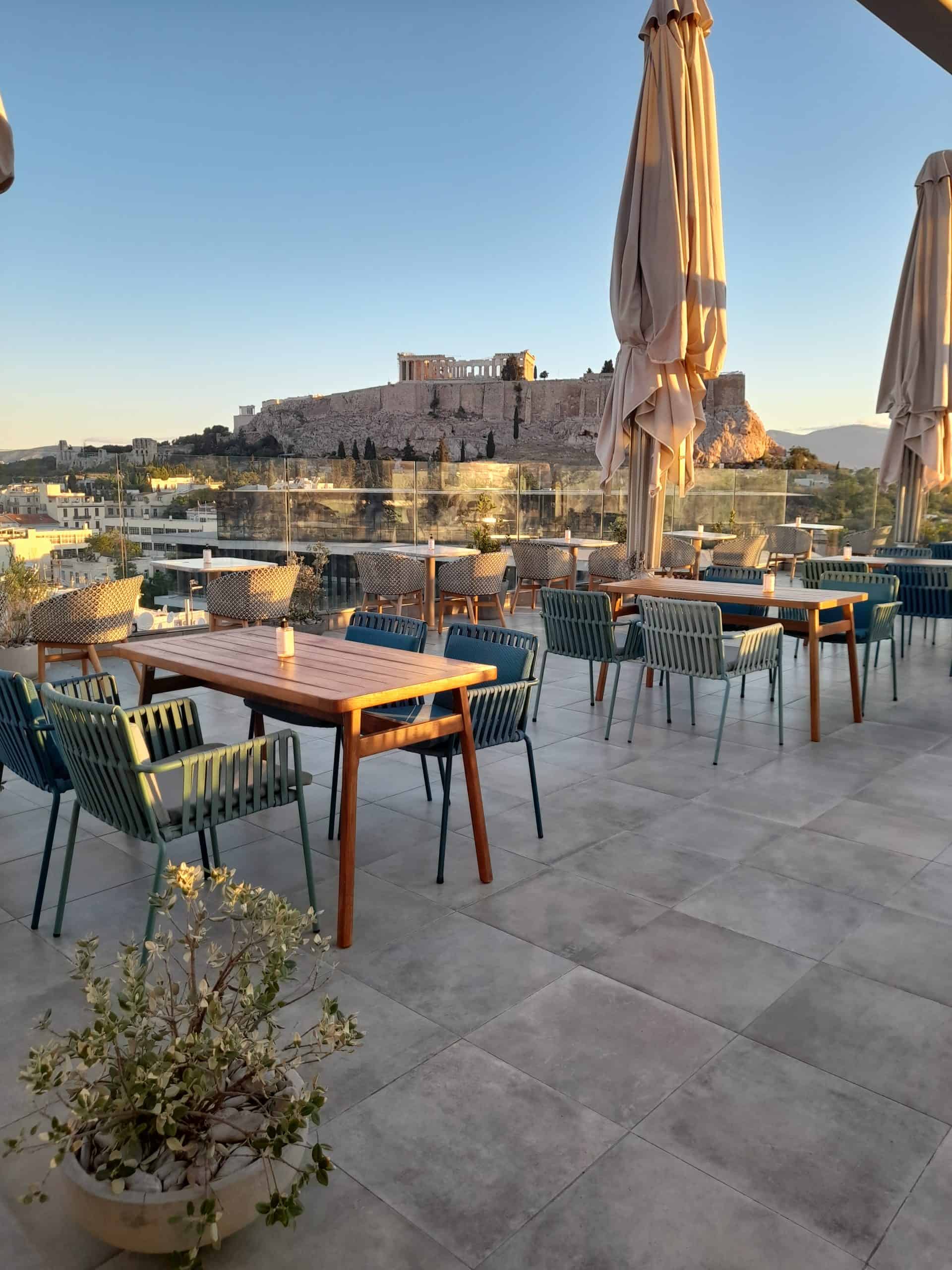 Koukaki is one of the best Athens neighborhoods to base yourself in during your Athens itinerary. This little district, in the shadow of the Acropolis, is characterised by independent art galleries, eclectic-themed coffee shops, and international eateries.
A lot of charming Athens boutique hotels are located here and they offer a welcome difference from your average cookie-cutter hotel room. Historically, Koukaki was a predominantly industrial area.
It takes its name from George Koukakis, a Greek businessman who owned a shop selling beds and mattresses. Once the warehouses and factories in the area started to close, many were converted into guesthouses, exhibition spaces, and shops.
The new cultural atmosphere of Koukaki led locals to refer to the area as ¨Little Paris¨. Today, Koukaki remains one of the most creative parts of town.
Veikou is one of the main promenades in Koukaki and is lined with cosy tavernas and international Athens restaurants. It is sometimes difficult to find anything besides Greek food in Greece, but there is an excellent, authentic Thai restaurant here called TukTuk (Veikou 40) that makes you feel like you are at a street food stand in Bangkok. 
Sfika (Str. Kontouli 15) hosts live music on Friday and Saturday nights and is best known for its mixed grill platters. At the end of your meal, you will be treated to a glass of homemade rakomelo.
The Mets
The Mets Athens is a leafy, sleepy residential district that is tucked away behind the Panathenaic Stadium. This area is somewhat expensive to live in and boasts a desirable area code. 
However, the Mets' charm is more understated than say, glamorous Kolonaki and Glyfada. The tree-lined streets here boast a mixture of neoclassical mansions and Bauhaus architecture.
Several quaint coffee shops and jazz bars can be found along Mark. Mousourou – the street that runs parallel to the Athens Cemetery. Kain (Anapafseuses 1) is a local favourite day-to-night bar. 
Meanwhile, Metz coffee bar (Mark. Mousourou 63) is a great place to while away a lazy Sunday afternoon. There are often live jazz and blues performances at weekends, even in the middle of the day.
These are interactive – meaning you may be handed an instrument and asked to join in with the jam session! If Jazz and swing music is your thing, check out what is on at the Half Note Jazz Club (Trivonianou 17). Various well-known local and international artists perform here every week.  
Kypseli
Up-and-coming Kypseli is rapidly developing into one of the best neighborhoods in Athens. It boasts a remarkable mixture of architectural styles; its streets are filled with grandiose neoclassical mansions, ornate Orthodox churches, and striking Bauhaus designs with rounded balconies and graphic front doors.
Approximately 50,000 people call this district their home, and many of them hail from other parts of the world. Once upon a time, Kypseli was one of the most expensive and exclusive districts in town.
However, by the 1950s, it had largely fallen into disrepair. Rental prices in the area were at an all-time low and people definitely didn't dream of living in Kypseli. 
Greece is a largely homogeneous country. However, Kypseli is one of the most multicultural parts of the Greek capital.
A lot of people that live here hail from Asia, Africa, the Middle East, and beyond. Many were drawn to the area in recent decades by its low cost of living compared to other parts of the city.
With them, they brought the very best of their country's culture and food. In Kypseli, you will note old Greek tavernas beside stores selling Arabian spices and Ethiopian restaurants.
If you like to try new things and explore different cultures, an afternoon spent walking through Kypseli will not disappoint. Start your exploration at Drosopoulou Street – a street lined with neoclassical mansions.
Go for coffee at one of the old cafes on Fokionos Negri Street. Then, when the evening rolls around, have a nightcap at "Au Revoir" (28is Oktovriou 136). This is the oldest bar in the city.
Exarchia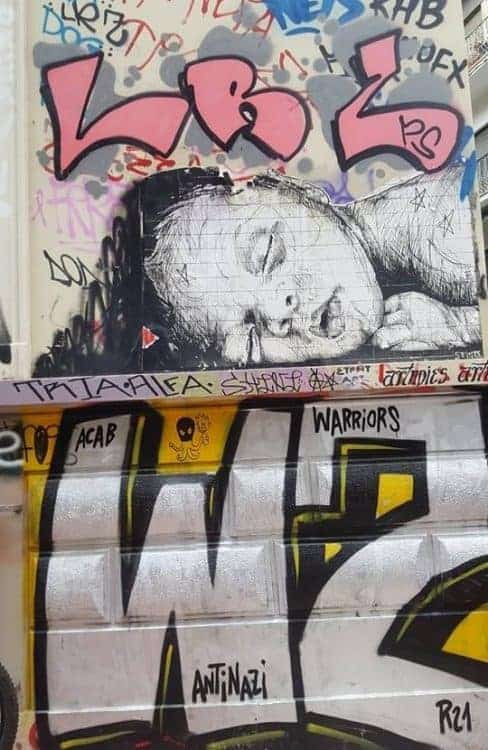 Exarchia is one of Athens' punkiest, most alternative neighborhoods. This area is largely misunderstood and often gets a bad reputation.
However, beneath the grit, it is one of the most unique parts of town. Riots and political demonstrations have put Exarchia on the map for all the wrong reasons.
This district was the location of the 1973 Polytechnic uprising and, more recently, the 2008 shooting of a schoolboy by a policeman. Consequently, Exarchia has become synonymous with riots and anarchist groups. 
But Exarchia is so much more than that.
Athens is a safe city in general, and Exarchia too is a very safe place to venture to these days. It is no longer a place for anarchists and outcasts.
Instead, many young intellectual Athenians that study at the nearby Athens University Law School come here on their lunch breaks to study and chat in the various coffee shops.
Some of the best street art in Athens can be found in Exarchia. Many of the pieces that you will find here are thought-provoking and politically charged. Some have been created by famous European artists such as Ino and Borondo. 
The best way to reach Exarchia is on foot, from either Athens central market or Omonia. Stroll down graffiti-filled Themistokleous street until you reach Exarchia square. 
The street is lined with old vinyl record stores, antique shops, and bookshops specialising in almost every form of literature imaginable. Close to Exarchia Square, you will find a small shrine dedicated to Alexandros Grigoropoulos, the young boy shot by a policeman in 2008. 
Some of the most extreme political graffiti can be found in this area. If your schedule permits, you can catch a movie at the VOX open-air cinema, or climb Strefi Hill for panoramas over the city.
Kifissia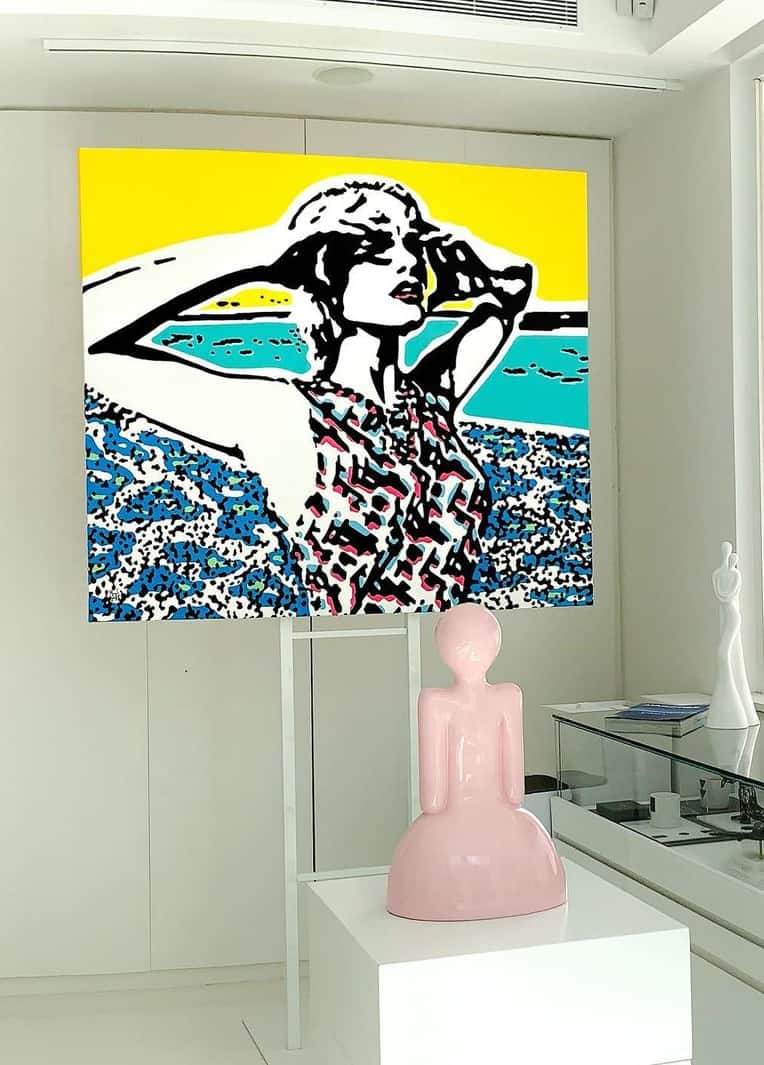 Kifissia, like Kolonaki, is one of the most upscale parts of town. This stylish district is situated 14km north of Athens city centre.
The ambiance here is completely different and peaceful Kifissia feels like a million miles away from the hustle and bustle of city life that you find in Syntagma or Monastiraki. Stunning neoclassical mansions and colourful buildings line Kifissia's leafy streets.
Many walking tours pass through this area. It is also possible to take a horse and carriage ride around the neighborhood during the summer months. Horse-drawn carts can be found waiting outside Kifissia station.
Kifissia Highlights
Treat yourself to a 24-course tasting menu at Elias Gi restaurant


Order dessert at Varsos: The oldest patisserie in Athens


Have coffee at Dalliance House: A converted neoclassical mansion turned into a cafe


Enjoy the flower gardens and nature at Kefalari Square
Syntagma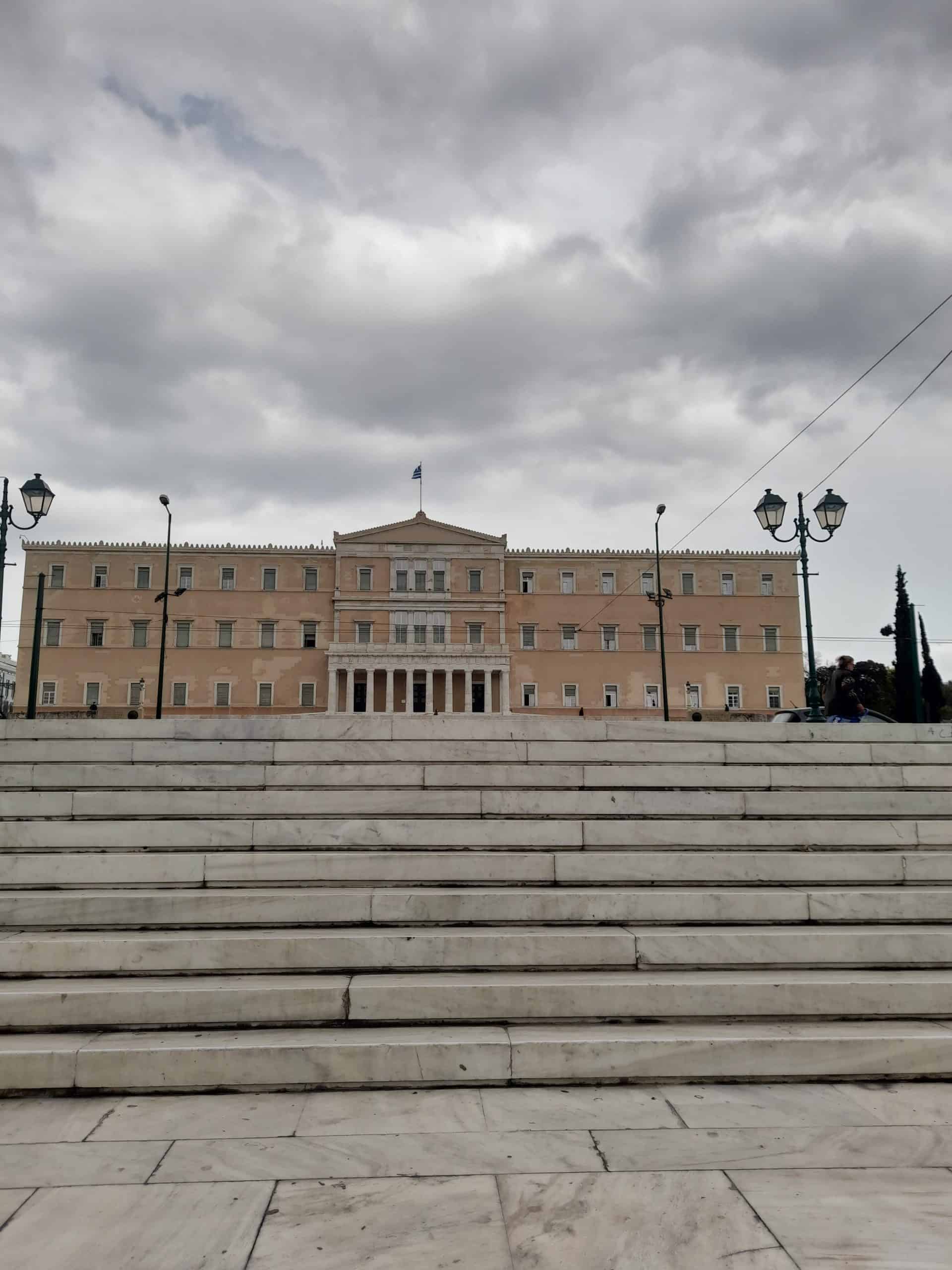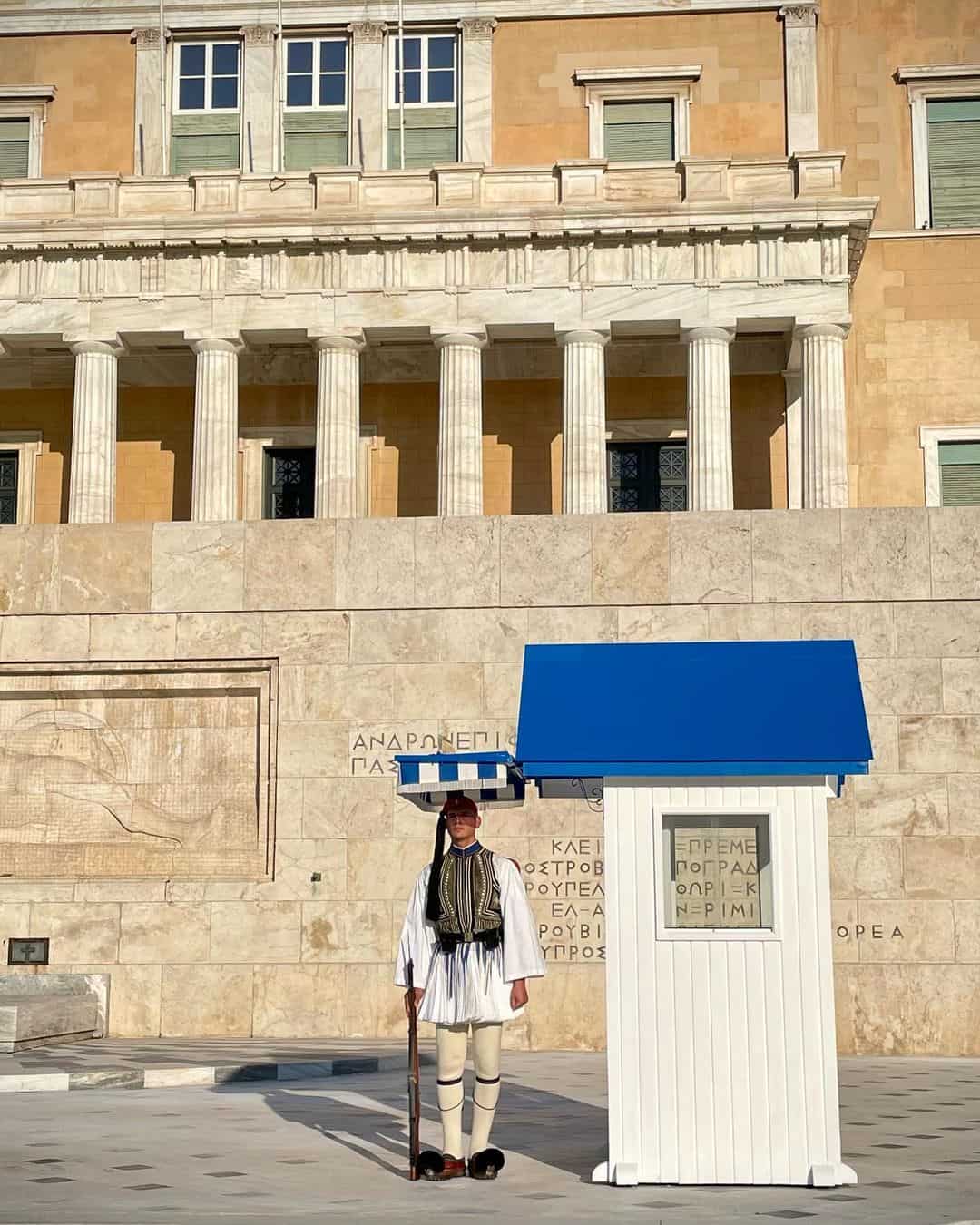 Syntagma is essentially the centre of Athens. It is home to the metro station of the same name and offers transport links out to Piraeus, Athens airport, etc.
The name Syntagma actually means "constitution". This square gained its name from the constitution that King Otto provided the citizens after an uprising in 1843.
Although Syntagma is far from one of the most beautiful parts of town, it houses some notable buildings. On the northern side, you will find Voulí ton Ellínon. This is the Hellenic Parliament building, housed inside a former palace.
Sooner or later you will pass through Syntagma during your time in Athens. For most visitors to the city, it is the first place they arrive after taking the metro from Eleftherios Venizelos.
If you stop by Syntagma at any hour, on the hour, you can watch the changing of the guards' ceremony by the Evzones in front of the tomb of the unknown soldier. The Evzones are an elite subsection of the Greek military that are immediately recognisable by their colorful attire.
Metaxourgeio
Up until recent years, Metaxourgeio had a reputation for being dangerous. The area was rife with crime and it was known for the undesirable types that loitered around Karaiskakis Square.
Metaxourgeio has been cleaned up phenomenally in recent years. The district is doing all that it can to shake off its less-than-perfect notoriety.
Like Exarchia, part of the charm of Metaxourgeio is found in the grit and sass of the area. There is also plenty of interesting street art to find here too. 
The lower rents in Metaxourgeio have meant that a number of artists and designers have moved into the area in recent years and opened up galleries and stores. You can see the works of Greek and international artists at the Municipal Gallery of Athens (Leonidio & Millerou) and the Breeder Gallery (Iasonos 45).
If you are travelling to Greece on a budget, this is a good place to base yourself and find accommodation that doesn't break the bank. You are fine in Metaxourgeio during the day, but it is better to opt to take a cab home after dark.
Psiri
Psiri (also often spelled as Psirri, Psyri, and Psyrri) is one of the most unique neighborhoods in Athens. A lot of people will cite this area as being their favourite part of town after their first trip to the capital. 
It is here where you will find Athens Central Market (Varvakios Agora). This is the oldest covered market in the country, dating back to 1886.
Every day, more than 5,000 locals pass through the marketplace in search of fresh fish, fruit, vegetables, and meat. You have probably passed by countless other markets on your travels around Greece and the world.
But the Varvakios Agora is particularly interesting from a people-watching and photography perspective. Every morning, fishermen haul in hundreds of different fresh fish caught in local waters and bargain with vendors for the best price.
Butchers wield giant cleavers to chop slabs of meat and bring them down ferociously, narrowly missing their fingers. In the area around the market, you will find a lot of stores selling spices from the Middle East, Greek desserts like halva, homeopathy products, and cheeses. 
Evripidou street, in particular, is worth checking in. From here, head to Karamanladika and Miran for charcuterie boards prepared with cold cuts, cheeses, olives, and wines from different regions of the country. 
Little Kook is an Athens institution in Psiri. This little cafe is known for its larger-than-life decor that changes themes every season.
For instance, in the spring you may stop by and find that the cafe has been decorated with over-the-top Alice in Wonderland-style decorations. Then, if you pass by again in the autumn, you may note that the decor has been changed to a Mary Poppins theme. 
Monastiraki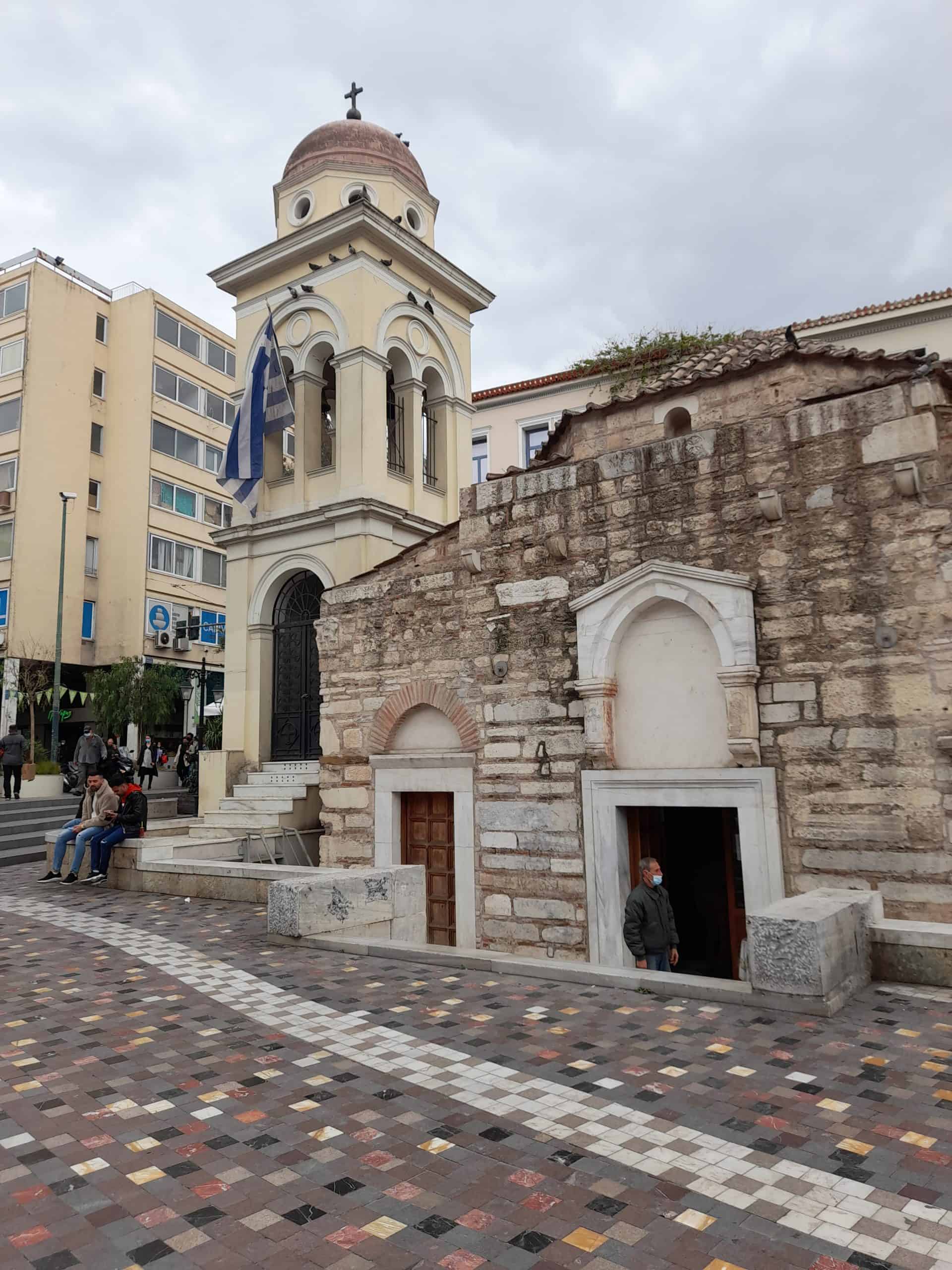 Bustling Monastiraki is the beating heart of downtown Athens. Its name means ¨little monastery¨ in Greek – a nod to an old Byzantine monastery that once stood at its centre centuries ago. 
Monastiraki is a popular meeting point among locals who meet on the steps of the Monastiraki metro station before heading to Athens bars and restaurants for the evening. It is connected to Syntagma via Ermou street – the main pedestrianised shopping promenade in the city.
Today, you will find the Panagia Pantanassa church at the centre. This little stone church is a three-aisle basilica.
The structure that stands today is believed to date back to the 17th century. However, it is likely that it was built over an older monument.
A left turn from Monastiraki square takes you to the flea market. The vendors here sell everything from Greek souvenirs, trinkets, and fridge magnets, to leather goods, and knock-off designer handbags. 
Not one but three of the best rooftop cocktail bars in the city can be found here. Notably, A for Athens (Miaouli 2), Coleur Locale (Normanou 3) and Athens 360 (Ifestou 2).
Look out for the old Tzistarakis Mosque at the centre of the square. This is an abandoned Ottoman mosque that is said to be cursed.
The mosque dates back to 1759 and those involved in the construction, took ancient columns from the nearby Temple of Olympian Zeus in order to build the mosque. After that, a plague fell on Athens and bad things kept happening around the city, leading to those involved being exiled and rumours of the mosque being cursed.
Zografou
Zografou Athens is a primarily residential district that sits on the southeastern edge of downtown Athens. The bustling promenade of Vasilissis Sofias separates Zografou from Kolonaki and Ampelokēpoi.
The area's proximity to the National and Kapodistrian University of Athens campus, paired with the low-cost rents in the area makes it a popular choice for university students. There are not really any famous historical attractions to draw you here.
However, Zografou is filled with charming plateias (squares) lined with traditional coffee shops (kafenions) and cosy dive bars.
The presence of many individuals in town on exchange and Erasmus programs brings an international vibe to Zografou. The area is also the gateway to some of the best parks and hikes in Athens.  
Head slightly south from here and you will find yourself at Kaisariani Monastery and the foothills of Mount Immitou. This is simultaneously one of the best and most underrated hiking trails in Greece.
Leof. Stratarchou Alexandrou Papagou is one of the main roads through Zografou. You will find a lot of hookah bars here.
Phileas Fogg (Leof. Stratarchou Alexandrou Papagou 106) is a local favourite bar. So too is URBAN (Oulof Palme 48).
Gazi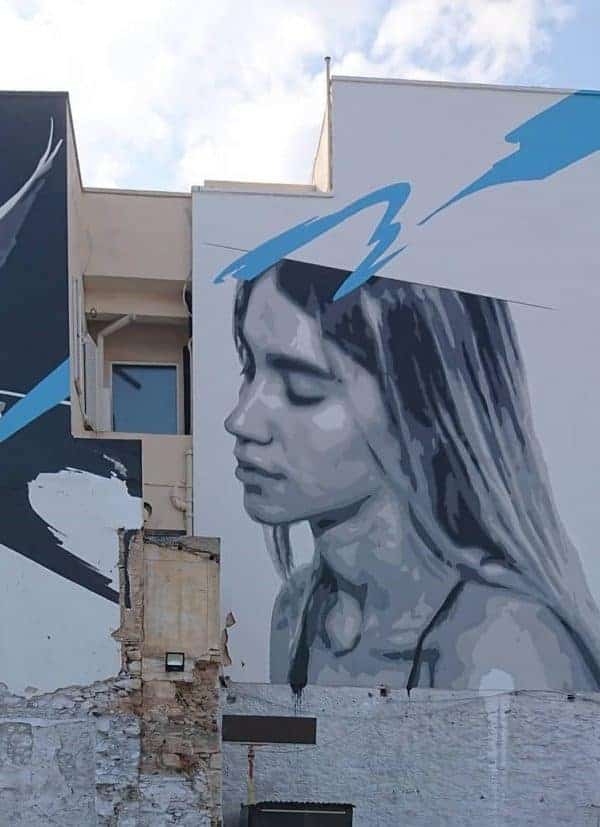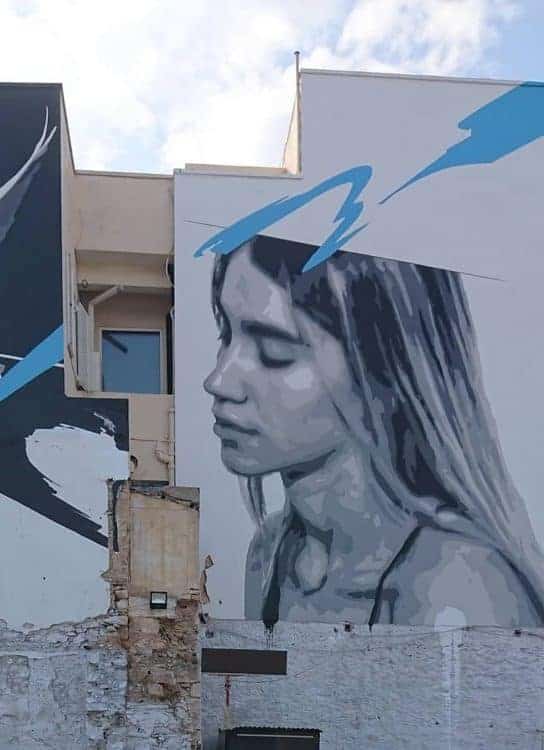 Athens' Gazi district has rapidly developed in recent years to become the city's premier entertainment and cultural hub. The name Gazi means gas in Greek.
This is a seemingly obscure name for one of Athens' best neighbourhoods. But this stems from the sprawling gas power plant that served the city up until 1984. 
Interestingly, the old gas power plant was never completely knocked down. Its outer shell still stands.
It is illuminated by night and visible from across the city. The Gazi plant looks like more of a contemporary art installation than the remnants of an ugly industrial facility.
You can find some great eateries in Gazi. Gazohori mezedopoleio (Dekeleon 2-6) is a wonderful place to stop for small, tapas-style plates.
For coffee, head to CARTONE or Point 50 in picturesque Avdi Square. By night, Gazi is one of the most raucous nightlife hubs in the city.  
Dirty Blonde Loft (Persefonis 29 & Lakhou), Lohan Athens (30, Iera Odos 32), and Voodoo (Pireos 102) are among the best clubs in the city. If you are looking for something a little more lowkey, you will also be able to find craft beer places, casual bars, and rooftop cocktail bars here too.
Every July in Greece, Gazi plays host to the Athens Jazz Festival.
Neo Psychiko and Psychiko
Psychiko and Neo Psychiko are two affluent suburbs in the northeastern part of Athens. They are situated close to Hilton and Cholargos.
Psychiko predominantly consists of residential streets and offers not all that much to see aside from being an interesting place to take a walk if you have unlimited time in Athens. Conversely, Neo Psychiko is a great choice for an elegant evening out. 
Neo Psychiko is every bit as glamorous as Kifissia or Kolonaki. But tourists never find their way here.
This is true, authentic, upper-class Athens. Sip whiskey sours until the early hours at The Albion at Omirou 6 or grab brunch at Kudu (25is Martiou 22).
FAQs about the best Athens neighborhoods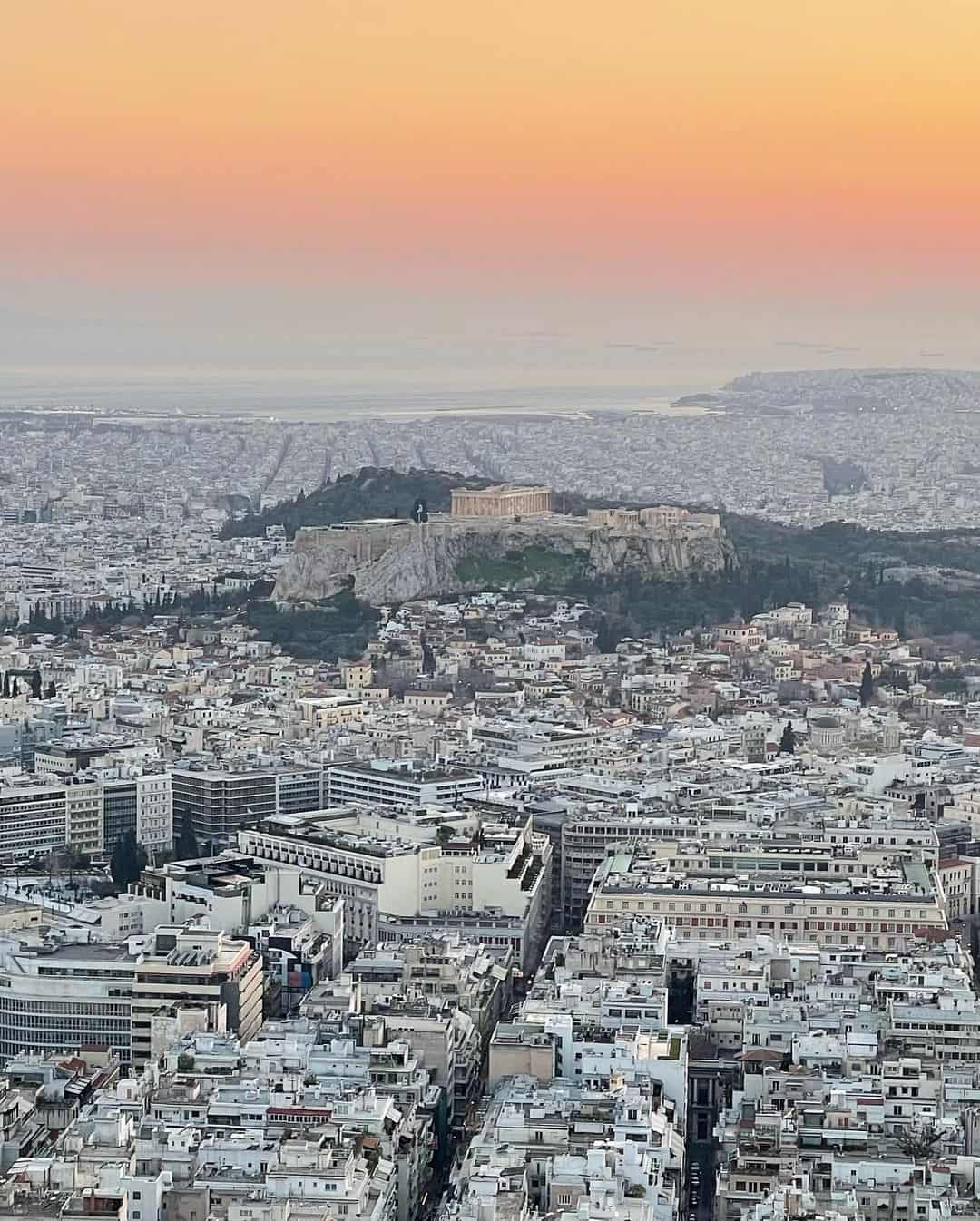 Do you have any additional questions or queries about the best Athens neighborhoods? Perhaps you are unsure where to base yourself during your trip, or you are considering moving to Greece and you are still on the fence as to which areas are best for you.
Hopefully, you will find the answers you are looking for below.
What is the best neighborhood to live in in Athens?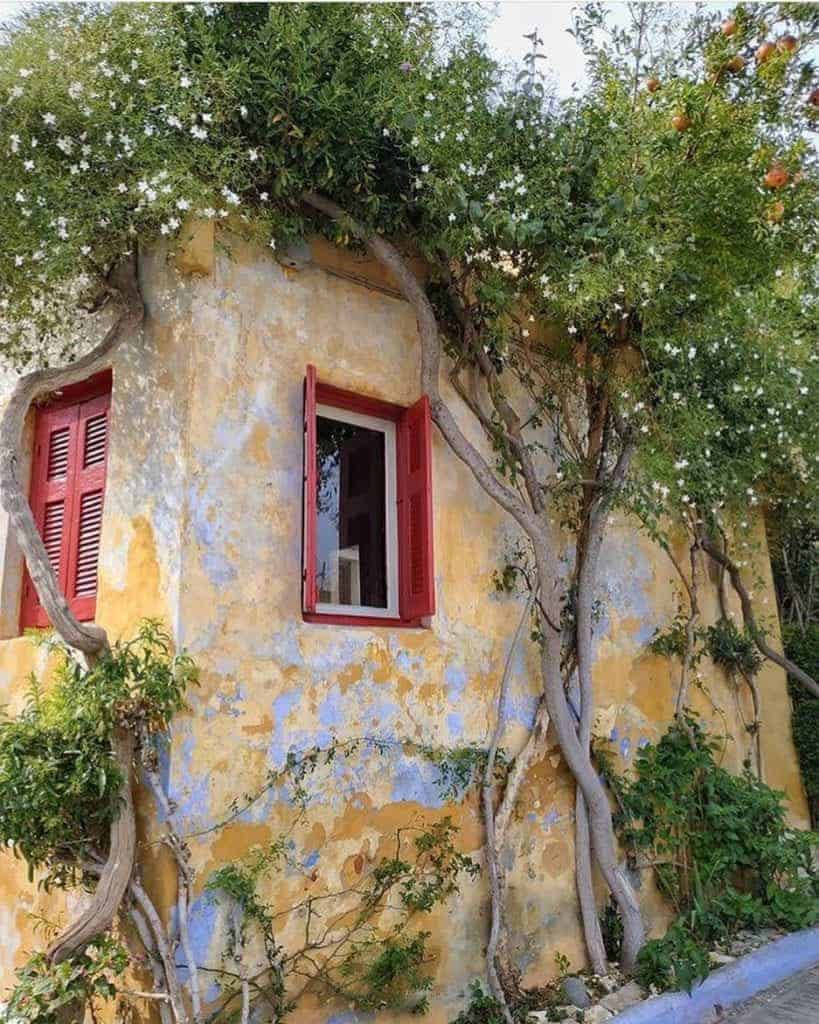 If you are considering moving to Greece and living in Athens, you will no doubt be looking at the various Athens neighborhoods from a different perspective as you explore them. The best neighborhood to live in in Athens depends on what you are looking for.
Dafni, Agios Dimitrios, Vyronas, Gizi, Kaisariani, and Pagrati are some of the best quiet, quintessentially Greek residential districts. Although Pagrati has started to see some gentrification in recent years and is becoming quite expensive.
The Mets and Nea Smyrni are great too, although rental costs/costs of buying property here are a little pricier. Zografou is a cheap and cheerful student district known for its low-cost accommodation choices, shisha bars, and cheap eateries.
What is the nicest area of Athens?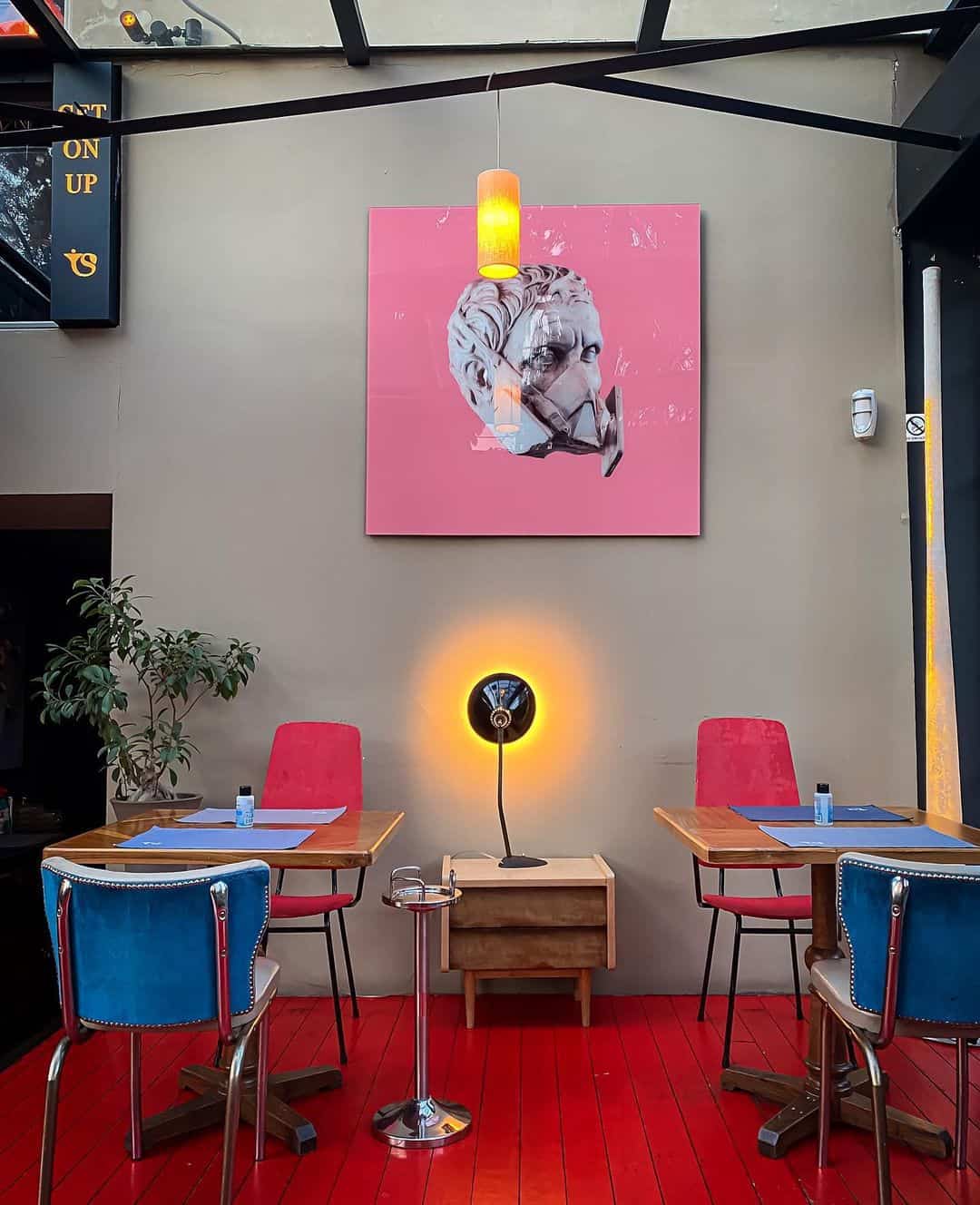 Kolonaki, Glyfada, and Kifissia are the most affluent and sophisticated areas of Athens. Kolonaki, in particular, is known as the ¨Beverly Hills of Athens¨.

Still, despite attracting a well-heeled crowd, the bars, restaurants, cafes, and clubs in these areas are not pretentious. The cost of dining out or drinking in these areas is slightly above the average. (For instance, a Freddo cappuccino elsewhere in Central Athens may cost you €3.50, while in Kolonaki it averages out at around €5.
What neighborhoods to see in Athens?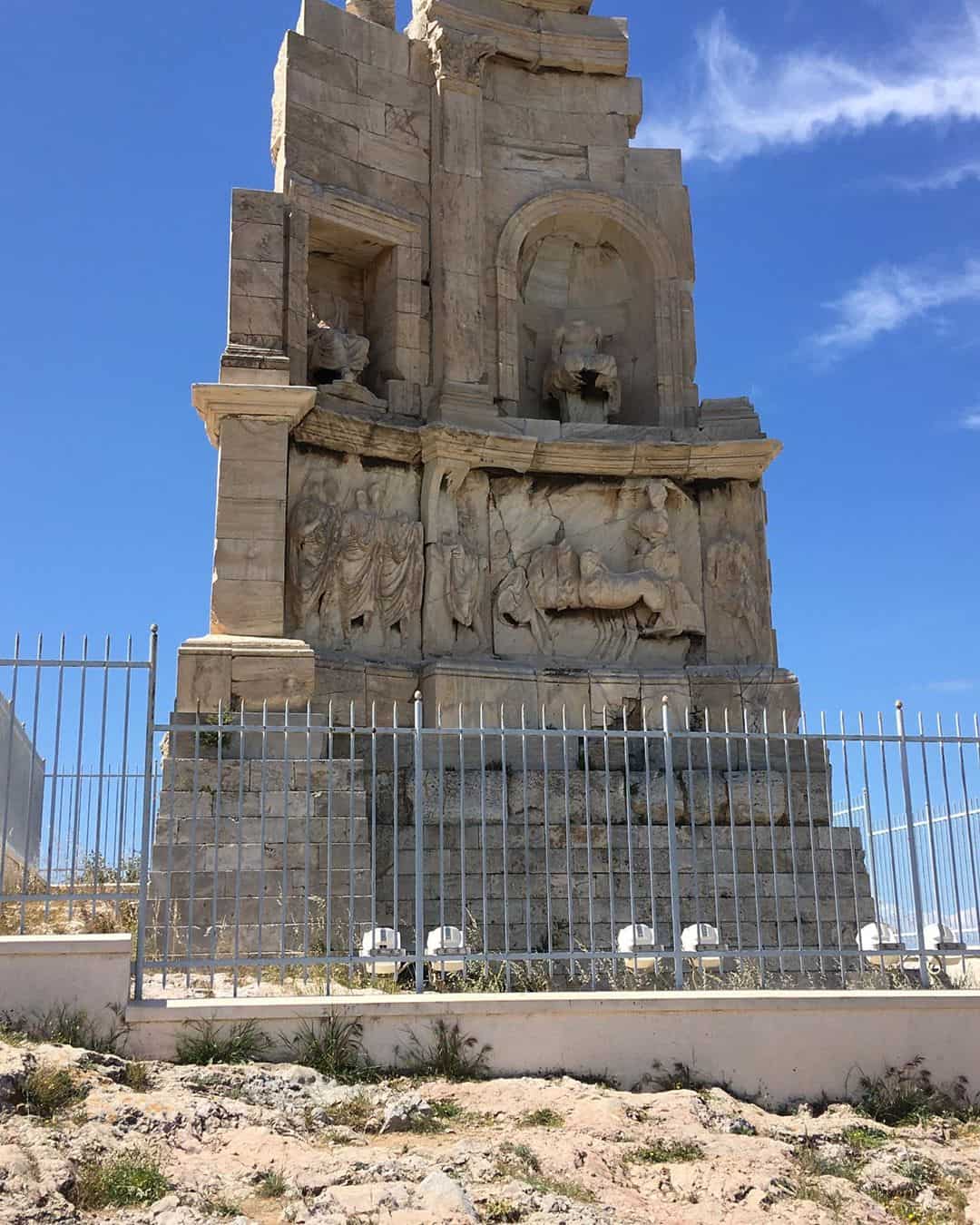 Exploring Athens neighborhoods is an underrated highlight of any trip to the Greek capital. If you visit the main Athens landmarks during your trip, your itinerary will probably take you to the central districts of Syntagma, Monastiraki, Psyri, Plaka, Koukaki, and Thissio.
If you want to go more off the beaten path, prioritise exploring the street art and rock bars of Exarchia first. A walking tour of Kypseli can help you learn about multiculturalism in Athens' most international district, while Pagrati and the Mets are true local hangout spots.
Where do locals live in Athens?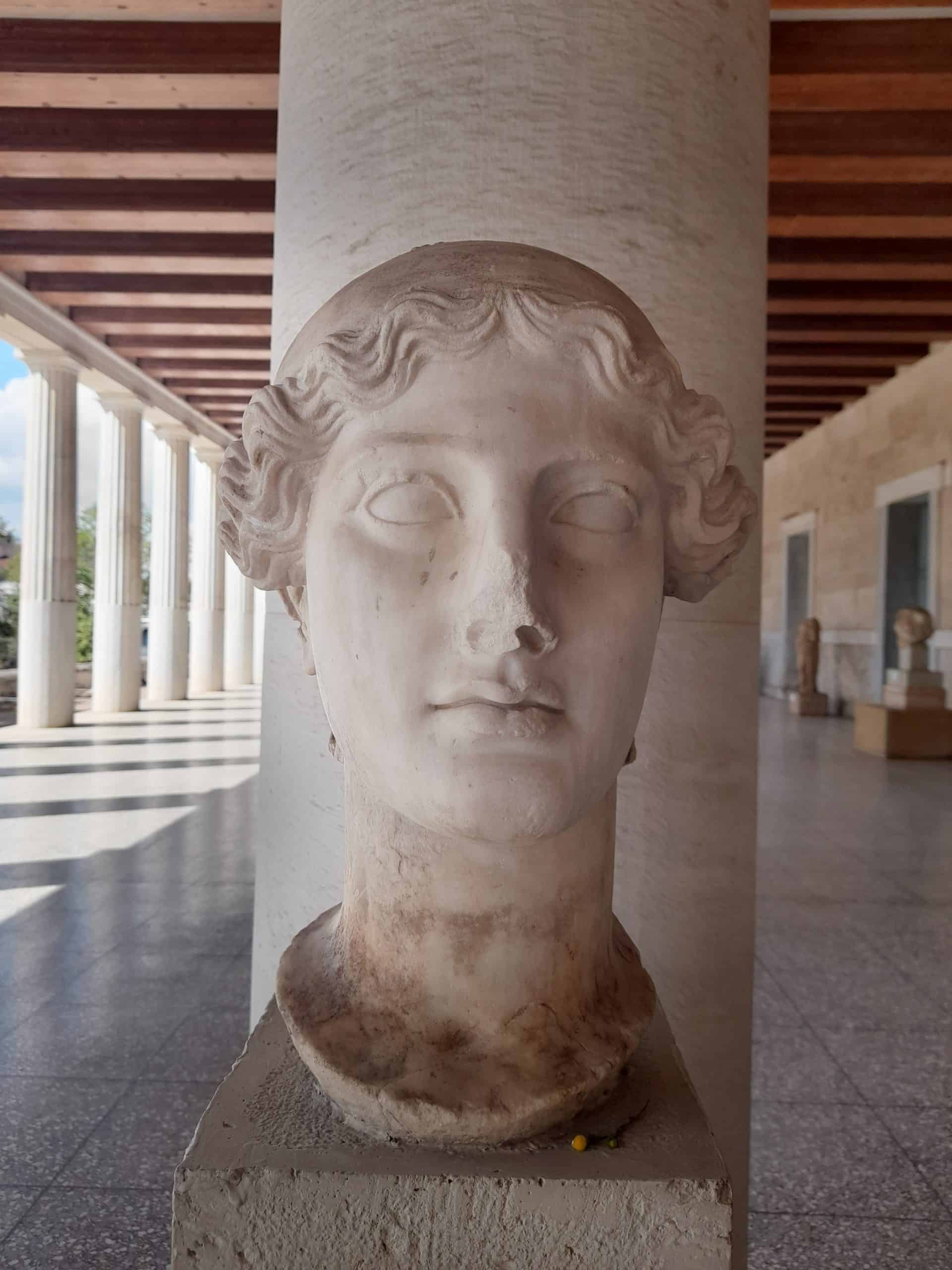 Locals live all over Athens! Vyronas, Pagrati, the Mets, and Kaisariani are good ¨local¨ districts to explore if you want to see an unapologetically Greek district.
Unfortunately, a lot of locals are being pushed out of their neighborhoods in the city centre (Thissio, Makrygianni, etc) due to Airbnb problems and gentrification.
Final thoughts on the best neighborhoods in Athens, Greece
Do you have any additional questions about Athens neighborhoods or where to stay in Athens? I have been living in Pagrati for almost five years now.
I am happy to answer any questions and queries that you may have. Feel free to drop me a comment below.
Safe travels! Geia sou! Melissa xo
---