Encountering Airbnb problems when you travel can have a really negative impact on your vacation experience. Nowadays, the use of Airbnb has become so mainstream that you may not think twice before making a reservation through the platform.
The Appeal of Airbnb
In various places around the world, the use of Airbnb makes travelling appear much more affordable. Not to mention, the platform seemingly gives you more bang for your buck as compared to making reservations through hotel booking sites.
After all, why book a cramped, cookie-cutter hotel room on the outskirts of town when you can have a spacious apartment for the same amount of money, right? Sometimes, the decision to use Airbnb can seem like a no-brainer.
You will also likely save money when staying in an Airbnb because you have access to appliances that allow you to cook some of your own meals. This seems great if you have a budget to adhere to. However, the deeper you look into it, the more you realise that all that glitters is not gold.
When things go smoothly with Airbnb, the platform seems great. However, when things go bad, it is incredibly stressful and there is very limited help on hand to resolve your issues.
It is important to remember that Airbnb considers itself as just a third-party intermediary in the seller-consumer relationship between you and the host. So, in times of trouble, they often wash their hands of all responsibility for your problems.
They may act as a mediator in disputes between you and your host or guest. However, if you are dealing with a particularly problematic person, Airbnb problems can become nightmarish and stressful.
Introduction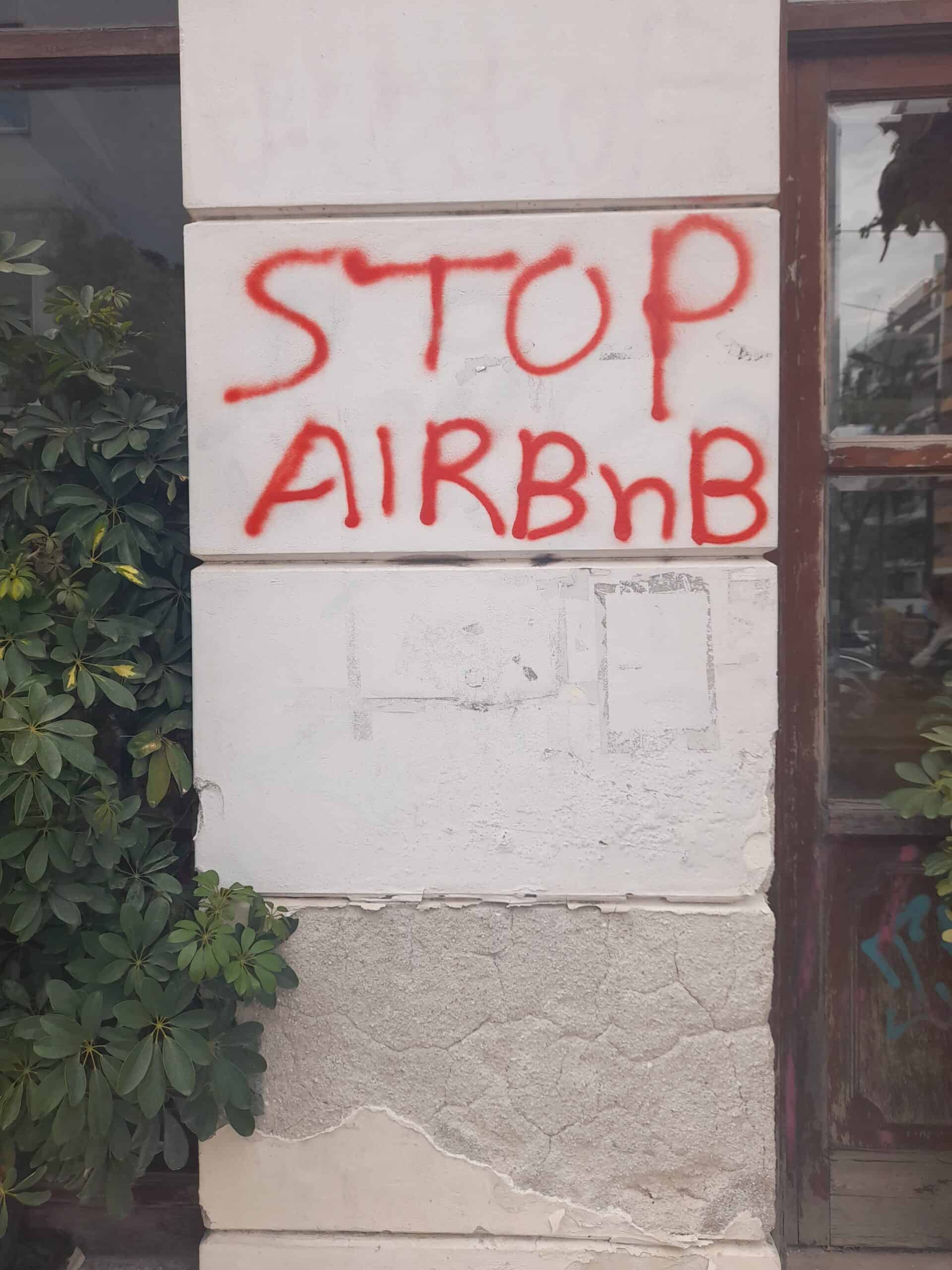 I have been using Airbnb since the platform was first introduced. I'll hazard a guess that this was way back in around 2013/14 when the sharing economy was a relatively new concept.
At that time, I was so blown away by the concept that I recommended Airbnb to anyone and everyone. Actually, I am pretty sure that my friends thought that I was getting royalties from Airbnb (I wasn't!).
For years, I have practically lived out of Airbnb apartments as a remote worker. I would book an apartment for a month at a time, and the platform enabled me to live in a bunch of different cities around the world.

This was great for me at first. I loved that this enabled me to feel like I was "local" in different cities across the globe. 
Living out of Airbnbs meant that I never had to keep paying rent for an apartment I wasn't in, as I would with a long-term rental. As was probably to be expected as someone who was using the platform constantly, eventually I started running into problems with Airbnb.
Airbnb Problems You Should Know About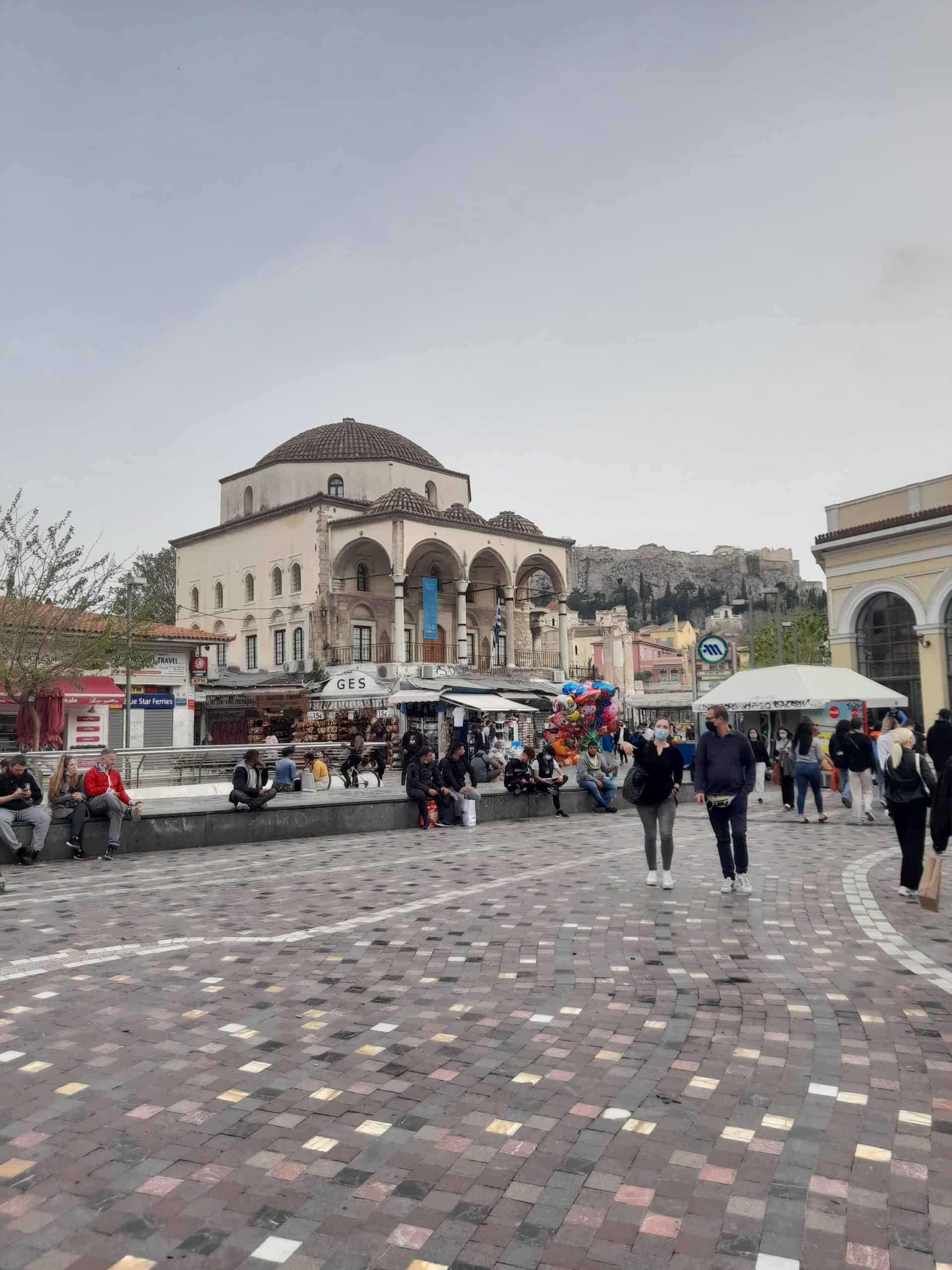 This article is written from the perspective of an Airbnb guest, not a host. A handful of common Airbnb problems are detailed below.
This should help give you a frame of reference for what happens should you encounter certain situations. Many of these examples are all based on my own experiences, which ultimately led to me boycotting the platform. Others are common issues that you ought to be aware of.
It should go without saying that if you ever find yourself in danger, or you feel particularly threatened by a host or an accommodation environment, you should alert the local authorities. Nothing is worth compromising your safety.
Airbnb are just a third party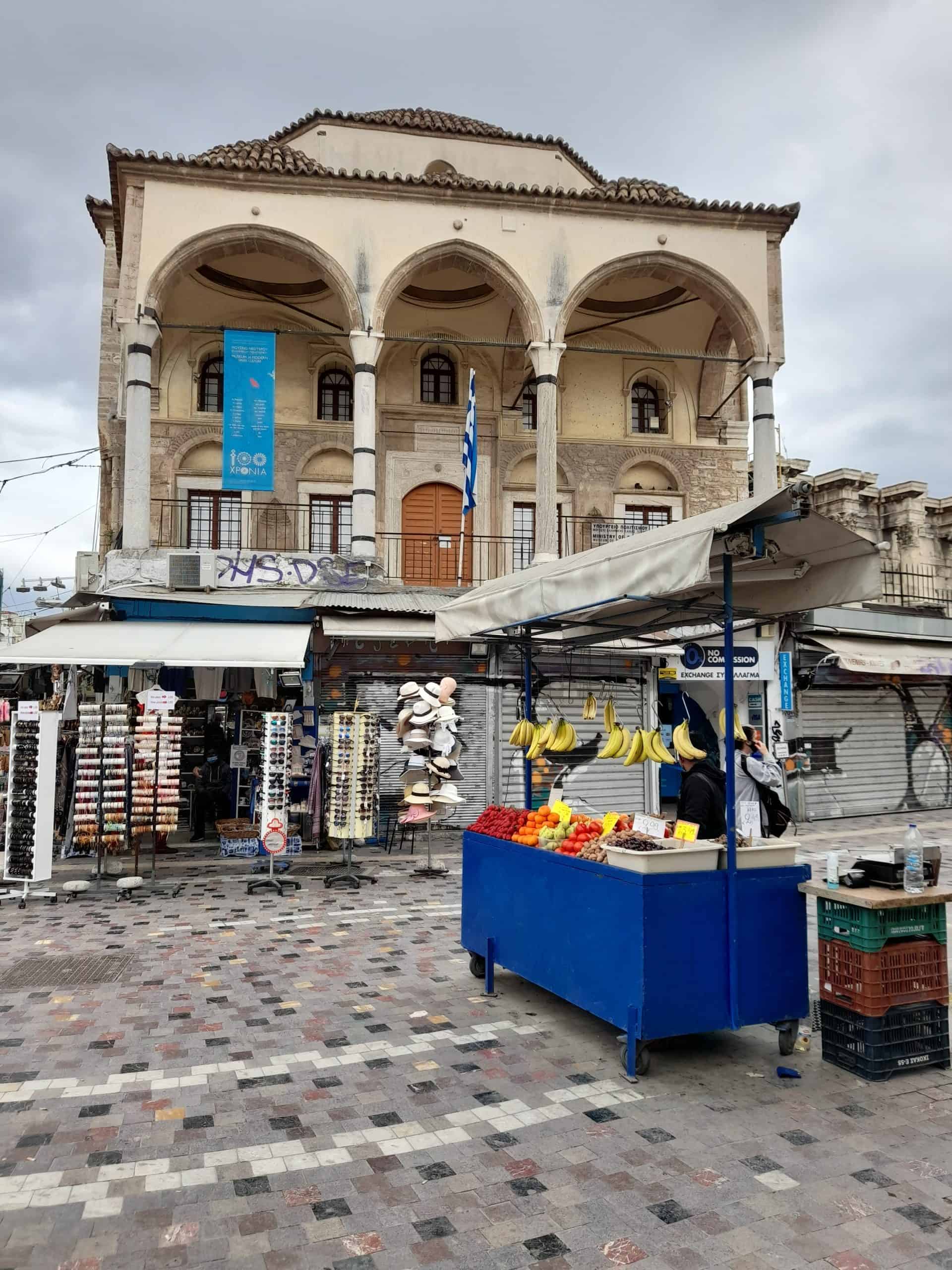 As mentioned above, one of the biggest Airbnb problems is that Airbnb consider themselves a third party. Essentially you could compare Airbnb to a job advertisement board.
Airbnb considers itself the platform on which hosts advertise their properties. After that? the communication is between you and the host.
This is not a problem if you have a host that is good and ethical. On the other hand, if your host is a scam artist, you are at their mercy.
You need to give your host ample time to resolve issues
It was previously the case that you needed to make Airbnb aware of an issue with a property 24 hours after checking in. However, they have recently extended this to 72 hours. This is fortunate because you may not notice a specific issue right away, or you may arrive at the property later than intended, etc.
If you notice an issue in the middle of your reservation, you should contact your host in the first instance. In parallel, you should notify Airbnb 72 hours after you first recognize the problem.
Hopefully, your host will be fast to respond to any queries and concerns. However, if the issue seems to be taking a while to resolve, or their communication is lacking, involve Airbnb sooner rather than later.
That way, you are covering yourself and ensuring that you have proof of the fact that you did make both the host and Airbnb aware of the problem. A bad host may drag their heels in fixing something or not recognize the importance of a certain amenity for you. (e.g. the wifi isn't working and you need it for remote work but they think it's not the end of the world).
Don't leave it for days on end before you contact Airbnb. It is good to let them know what is going on and their involvement may push the host into acting faster.

At the same time, you are expected to give your host a reasonable amount of time to resolve an issue. Although "a reasonable amount of time" may be subjective, 2-3 days is probably more than enough time to allow for most issues. If the problem is more serious (e.g. no electricity and there seems to be no quick fix), you may be better off leaving the property anyway.
Disputes can often become a "he said she said" which is particularly unpleasant if you are dealing with a nasty, unethical host. You start to feel like two bickering siblings explaining to mum what happened, rather than someone who paid for a service and it wasn't up to par.
Airbnb may cause an ethical problem in certain cities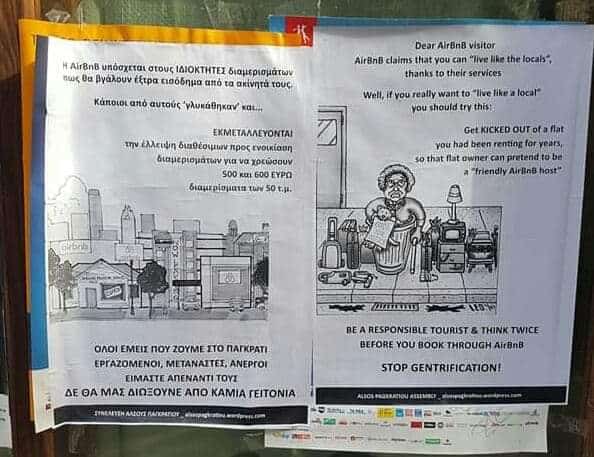 The original mantra of Airbnb was that the platform enabled travellers to "live like a local". Airbnb gave travellers the chance to stay in authentic neighbourhoods and immerse themselves in the culture of the places that they visited.
Unfortunately, as the platform has grown, this has started to come at the expense of the comfort of the locals. This happens in some places more than others, and it has reached a point where the app has been completely banned in some countries and cities.
In Athens, Greece, Airbnb has had a profoundly negative impact on the lives of Greek people. This is a city that is still recovering from a crisis, and Airbnb has impacted citizens in the worst possible way.
Here, people often purchase several properties and rent them out as Airbnb apartments. This has driven up the costs of rentals and properties locally and has made living in certain Athenian neighborhoods unaffordable for Greeks.
Consider that the average Greek person makes 500-700 euros a month, and 250 euros for a studio apartment is an average rental rate. Then consider the fact that greedy Airbnb hosts now charge tourists 600 euros a month for the same tiny studios, and 900-1000 a month for one-bedroom apartments.
This is not a marginal increase. The cost of living in Athens is at an all-time high and Airbnb has been the main protagonist.
Anti Airbnb attitudes can ruin your trip
It falls on Airbnb and the local authorities in each country to regulate the use of the app. However, as a traveller, negative perceptions of Airbnb can definitely impact your trip.
In some places where the response to Airbnb from the locals is overwhelmingly negative, guests may experience hostile attitudes from residents when entering a building. Using Athens, Greece as an example again, the anti-Airbnb attitude has become so strong that you can find anti-Airbnb graffiti all over the city.
You will also often find aggressively-worded flyers and posters that tell Airbnb guests that they are not welcome. In order to be thoughtful, ethical travellers, we should be supporting communities, not hurting them.
However, if someone has spent a lot of money on a vacation and they were simply oblivious to the ethical considerations of Airbnb, they don't deserve to experience such intimidation. In some Greek apartment buildings, you will find threatening notes reading "we will call the police if we see any unknown person passing through the building."
Anti-Airbnb attitudes are understandable. If you are constantly dealing with people on vacation blasting out loud music, stopping you to ask for travel tips, or mistaking your apartment for theirs, you would be irked too. But as a traveller, this can be intimidating and unpleasant.
Refund policies cause issues in times of trouble
If you stayed in a hotel, the wifi did not work, the room smelled of urine, and the ceiling was crumbling inwards, you would not be obliged to stay there. Hotels and other accommodation businesses typically have strong ethics regarding customer service and upholding their brand reputation.
This is not necessarily true of Airbnb hosts. It is important to check what the host's refund policy is at the time that you make your booking.
Many hosts have a strict refund policy meaning that if you cancel before or during the reservation, you will not get your money back. If you begin to experience major issues during your stay, you will need to contact Airbnb to confirm that you will have a refund/you can leave the property before you exit.
Be prepared to document everything. If you want to leave a reservation and obtain a full or partial refund, you need to show them photos and evidence of the issue in question and explain why it has affected your trip.
You also need to prove that you have contacted the host and given them ample time to respond and fix the issue. This can become very stressful and time-consuming. Nobody wants to spend their vacation time both having an unpleasant accommodation experience and then engaging in a toxic back and forth with an Airbnb host.
It is often difficult to reach Airbnb
Contacting Airbnb as soon as you know there is an issue sounds fair enough. However, the challenge then lies in trying to get a hold of them.
Contacting Airbnb through their help centre and resolution platform means response times of up to 24 hours. This is far too long to wait in an urgent scenario.
You can try to tweet @Airbnbhelp on Twitter. However, responses are equally slow. This is particularly true during the peak summer season.
The best way to get a hold of Airbnb when you need a fast response is to phone their call centre. However you should expect long hold times which is not great if you are overseas and also contending with patchy phone signals and high call charges.
You may perpetually need to wait for a call back as Airbnb will ping-pong between speaking to you and speaking to the host to try and understand the situation. You can "chat" with Airbnb via the app but response times are often as high as 24 hours. Then, when you do get a response, expect further long wait periods between each subsequent message.
Airbnb has little concern for your safety
It is important to be aware of the fact that anyone can list a property on Airbnb. Airbnb does not background check its hosts, check the quality/safety of the listing, or ensure that the rental is legal.
On their app and website, they advise you to contact the local authorities if you feel as though you are in danger. However, in parallel, you will also need to contact Airbnb and let them know what is going on and they often do not take things seriously.
Serious crimes at an Airbnb in Costa Rica
A very upsetting incident as far as Airbnb properties and their lack of safety due diligence go is the case of Carla Stefaniak. Stefaniak was an American who was murdered at an Airbnb property in Costa Rica.
This is an extreme circumstance. However, Carla's killer was someone who was working at the property despite being in the country illegally and having a criminal record.
A hotel would have conducted background checks on their staff and not allowed this person to work at their site. Airbnb does not. Several years have passed since the incident and yet, Airbnb's due diligence has not improved.
Apartments may not adhere to safety regulations
Hotels have to adhere to certain health and safety regulations. In most hotels, you will find fire escape plans, along with working fire alarms and carbon monoxide testers that are checked periodically.
In Airbnbs, there are no such checks. Accommodation options can be very basic in some countries.

While "basic" is fine, unsafe is not. Airbnb apartments and houses may well have faulty wiring and electrics, boilers that have not been serviced or maintained, fire alarms with dead batteries, etc. The platform does not check.
Fire alarms and carbon monoxide detectors may be absent
Many Airbnb apartments do not contain fire alarms and carbon monoxide testers. However, Airbnb has picked up on this in recent years.
As a result, hosts must specify whether they have a carbon monoxide tester and a fire alarm in their apartment or not. If you rent an Airbnb apartment and it does not have a carbon monoxide tester, you are advised to carry your own portable device.
Realistically, most people do not carry such devices. As a result, the safety concern remains. However, Airbnb has covered its own back in case something happens to you.
Reviews may be removed or mysteriously disappear
After you complete a reservation on Airbnb, you are able to leave a review to discuss your experience, whether positive or negative. Airbnb state that they take the removal of reviews very seriously.
However, they do remove reviews if they break their review or content policies. According to their own policies, reviews can be removed if they are biased or contain information that is not relevant.
Aren't all reviews likely to contain some element of bias if they exist to discuss a specific person's experience? Isn't that all subjective?
It is possible for hosts and guests to report reviews that they believe are inappropriate or untrue and Airbnb will review them. A host who knows that they did not meet their guest's expectations may be irked at having a negative review on their page, and rant and rave to Airbnb.
Airbnb obviously makes a profit via hefty booking and service fees every time someone makes a reservation. So, they may well remove the negative review and warn the host about the issue discussed so it does not happen again. In this sense, the entire review system is flawed and cannot be trusted.
You may be an illegal guest
When you make a reservation on Airbnb, you have no way of knowing whether the property is legal. Use of the platform is completely banned in some parts of the world and similarly, some people use it to illegally sublet rental apartments,
It is estimated that as many as 70% of listings in New York City, USA are illegal. In an attempt to regulate Airbnb, and to encourage long-term rentals as opposed to short-term lets, the city's state made the use of Airbnb conditional and specified that it should only be used in instances where properties are rented out for longer than 30 days at a time.
Despite that, the vast majority of properties listed are available for significantly lesser periods. Profits for renting properties on Airbnb can be high.
So it's not surprising that some renters think that they can make some extra cash by renting out their apartments while they go away for the weekend. If you are in town to realise your New York City bucket list, it is probably great to feel like a local and have your own apartment, kitchen etc. But the impact on the local property market is very detrimental.
It is widely believed that a large percentage of properties on Airbnb is made up of illegal sublets. Some people have actually discovered that property was an illegal sublet partway through their reservation.
Tenants around the world have been fined for illegal sublets. In London, the UK, the local councils have started working with the platform and the police to identify illegal sublets.
Similarly, in Barcelona, Spain, the government has employed a team of people whose responsibility is to track down illegal listings and investigate those that look sketchy. In 2019, several major European cities contacted the EU commission for assistance in tackling Airbnb issues.
You don't have the same amenities as in a hotel
There are many added extras that come with staying in hotels. Hotels, unlike Airbnbs, have reception services that are typically available 24/7.
At hotels, you can pretty much rock up whatever time you like and check into your room. At Airbnbs however, you have the inconvenience of having to liaise with your host, and sometimes having to wait around for your host to arrive.
When you are travelling internationally, it is not always easy to keep texting someone and updating them on your journey and your arrival time. Your data may not work in the new country and wifi access may be limited or unavailable. This can cause a lot of unnecessary stress.
Hotels also offer luggage storage and housekeeping by default. That's not to say that you need to have someone cleaning your room every day, but it's nice to know that the room is organised for you at the end of your stay.
When you check in or out of an Airbnb, there is usually nowhere to leave your luggage. The host may well have another guest checking in right after you.
Cleaning expectations are becoming profound
Many Airbnb hosts charge an additional cleaning fee for your stay. It is understandable that they may need to pay professional cleaning staff to clean the rentals between guests.
Even if the host does the cleaning themselves, they are spending their own time and cleaning products in doing so. When you check out of a rental, it seems reasonable that you would do the dishes and leave the place in a generally good condition.
This could mean taking out the trash, clearing out your belongings and sweeping the floor. However, at the same time, you have already paid a cleaning fee so you should not be expected to do a deep clean of the place yourself.
Should you be expected to clean a property before leaving?
Still, there seems to be an ever-increasing trend of hosts expecting guests to strip beds, mop floors, and do a deep clean to have the property looking as it was when you found it. In that case, what is the cleaning fee for?
Some properties are going as far as leaving lists of chores to do and leaving negative reviews if the guest has not done the requested cleaning. When you are on vacation, you should not be expected to deep clean the rental you have paid a cleaning fee for.
Chances are, at the end of your trip, you are already in a rush as it is with trying to get everything packed and make it to the airport for your flight. You don't have time to mop and bleach and hoover.
In a hotel, you would not be expected to. It is beyond a joke when you stay somewhere and the host is late to meet you, and then they nag at you like your Aunt Freda because you didn't mop the floors.
You are at the mercy of your hosts
Although it can have a negative impact on their ratings, hosts can cancel Airbnb reservations right up until the last minute. In this instance, Airbnb apparently provides assistance and support in finding alternative accommodation. As mentioned though, they can be fairly tricky to get hold of, even in urgent scenarios.
Hotel overbookings and cancellations are pretty rare. However, the chance of an Airbnb host leaving you high and dry is a real threat.
The idea of arriving in a foreign country and noticing that your host has cancelled your booking at the last minute is too stressful to think about. If you are travelling somewhere in the peak tourism season, you may find that there are no other options available.
In the event that a host does cancel your reservation and you have to book a last-minute hotel, there are limitations on how much Airbnb will reimburse you for the additional costs of a hotel room. As an example, if you booked an apartment for $50 a night, you may only be eligible to reclaim 150% of that amount.
When you are booking at the last minute, you may find that the only hotel choices that remain are those that are very expensive. So, your choice to book with Airbnb first and foremost leaves you out of pocket.
You are not insured
When you stay at a hotel, you and your possessions are covered. An Airbnb is considered as private property and therefore you are not insured.
There is no guarantee as to how safe various properties and neighbourhoods are. If you leave your expensive photography equipment in your room and it mysteriously goes missing, Airbnb will wash their hands of any responsibility.
Remember, they are just a third party! You would like to think that hosts would never steal from guests but you can never be entirely certain when you are renting from a stranger.
Airbnb fees and taxes add to your total cost
It's important to assess the cost breakdown when you book a property on Airbnb. What can at first look like a good deal at $50 a night, may well amount to much more after cleaning fees and Airbnb service fees are added.
Airbnb service fees are essentially the platform's "cut" of connecting you with the property. This varies depending on the season and the duration of your stay, but the fees can actually be pretty high.
When you consider that hotel platforms like booking dot com do not charge such fees, you may realise that your Airbnb property is not as economical as you first thought. A month-long booking can mean paying literally hundreds of dollars in fees.
Some countries now also require taxes to be paid on Airbnb bookings which may be added to your reservation cost along with the Airbnb service fee and cleaning fee. For instance, in Mexico, tourists now have to pay an additional tax known as Impuesto Sobre Hospedaje which can add 15-20% to the listing price.
This is due to the fact that hotels and other hospitality businesses in Mexico voiced their concern and expressed that they expected Airbnbs to pay the same taxes they did. While that is understandable, it makes the platform less and less economical for users.
For instance, a 28-day accommodation in the Yucatan city of Merida comes with a price tag of £1182. The Airbnb service fee is £153 and the additional tourist tax is £251.
Along with a £19 cleaning fee, this brings the total cost of the rental to £1605. A huge chunk of that is made up of added fees!
Big brother may be watching
People often talk about hidden cameras and voyeurs in Airbnbs. On the whole, this is probably quite rare and unlikely to affect you.
The implications if a host were to be found guilty of having illegal recording devices would be huge. But you honestly never know.
There have been reported incidents of people finding cameras in their Airbnbs. The scary thing is that the way that technology has advanced these days makes it difficult to detect hidden cameras.
Hidden cameras may be teeny tiny, and hidden away inside other household devices, making them virtually undetectable. Realistically most of us don't wander around our travel accommodations disassembling every item to check for cameras.
Who knows how many instances of voyeurism have occurred? At least in hotels, there are fewer people with access to your room, and the opportunity to tamper or install hidden cameras.
Some hosts may change house rules on arrival
The photos and information that you see when you make a reservation are usually written with a sales mindset. In other words, the host is trying to "sell" the benefits of the accommodation to you so that you are inspired to book it.
Ideally, the host should also write down their rules here but the reality is that many hosts do not. Always check the "house rules" document prior to check-in to familiarise yourself with the host's expectations.
If you have any questions or concerns or you have a bad vibe from the onset, message your host to clarify. Sometimes though, hosts can spring additional rules on you when you arrive.
They can tell you that you are only permitted to use the air conditioning for a certain amount of time per day, or that you are not allowed guests or have to pay a fee for guests to enter. This is unethical but it happens. If you feel uncomfortable, always involve Airbnb as quickly as possible.
There may be hidden additional costs
The price displayed on the listing page at the time of booking should be the total cost you will pay for the reservation but that is not always the case. Some sneaky hosts will message you after you have booked to tell you that electricity or utilities are not included.
Most Airbnb users expect the price at the time of booking to be all-encompassing. So springing additional costs on someone is not only unethical but can also cause concerns for some people.
You probably had a travel budget in mind that led you to make the decision to book one place over another. If you encounter this issue, notify Airbnb in the first instance.
Are all Airbnbs problematic?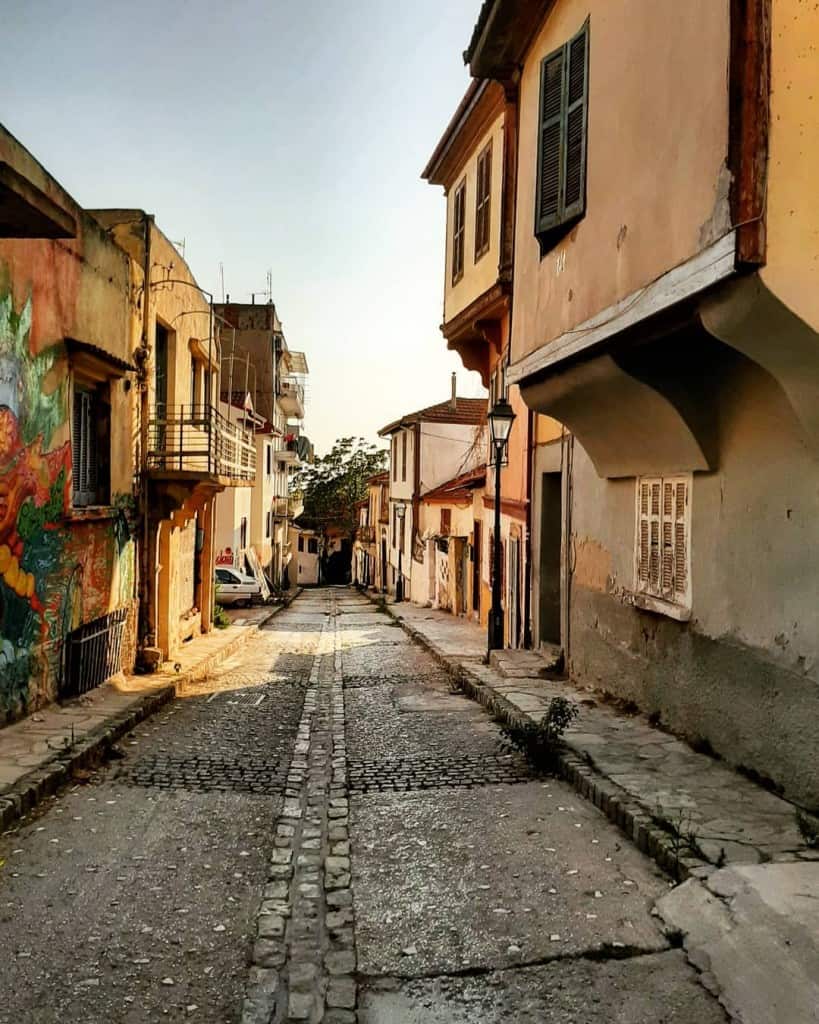 It would be wrong to say that all hosts on Airbnb act unethically, or to tell you that you should completely boycott the platform. The reality is that among all the Airbnb problems there are still good hosts.
There are still people on the app that simply rent out rooms and enjoy the cultural exchange as much as they appreciate the additional profit. Similarly, for many people in developing nations, Airbnb has provided a glimmer of opportunity for them to make money and improve their standard of living.
So we cannot say that Airbnb is intrinsically bad. It is for Airbnb and the local authorities to better regulate the use of the platform going further.
When people involved with Airbnb are making such huge amounts of money though, it does not seem that they will be motivated to do this any time soon. There is no foolproof method for ensuring that your Airbnb experience is a positive one.
However, there are steps that you can take to mitigate your risks of having a terrible experience. Try to only book through super hosts and do not book through people who clearly own a bunch of properties. It is also a good idea to never book a completely new listing with zero reviews.
Final Thoughts
"Get the Data" is an interesting resource if you want to read more about the impact of Airbnb in various cities across the globe. This article will be periodically updated with more information and case studies as they become available.
Have anything to contribute to this conversation regarding Airbnb problems? Feel free to drop a comment below.
Safe travels! Melissa xo
---