Greece Instagram captions make the perfect accompaniment to your vacation photos in Greece. Sometimes you take so many great photos and you feel like you should write a thoughtful or interesting caption to accompany them but you just don't know what to say.
Perhaps you've taken a really great photo on a deserted island beach somewhere and you want to upload it ASAP so your Insta crush can see what they are missing. Or perhaps you are back home from your trip, gazing across your office at Karen in accounting picking her nose and you are daydreaming about better days in Santorini.
Whatever the reason, the Greece Instagram captions and Greece puns in this article are here to offer some inspiration. In the age of reels and videos, nobody really reads long, journal-type captions anymore.
So funny Greece puns or witty Greece Instagram captions can be a good shout. You can find all sorts of Greek puns here.
There's a shortlist of funny captions that will make people groan, cringe and laugh simultaneously. There are also some thoughtful quotes and captions that will work oh so well with photos of you pensively staring off into the distance on a Greek beach.
Funny Greece Instagram Captions
Sometimes, puns and jokes are so bad that they are actually rather good. Do you know?
I can be your gyro baby


Greecey hair, don't care


Athens simply ouzos with charm


I'm going to myth you Greece!


Kalispera some change?


What Athens in Greece, stays in Greece


Greece is the word


Why, its Greece lightning!


Greeking out over these views


I Hades to have to leave you Greece


Its all Greek to me!


Take another Greece of my heart


Greece, I already Arte-miss you


How do you get in contact with a Greek architect? You column.


Oh my Zeus!


Just getting some fresh Ares at the beach


Go big or go Homer!


Greek food: my Achilles heel!


Feta late than never!

You Odyssey this view!


Feta stop eating so much but the food here is just too good!


Which ancient Greek Philosopher had a foot fetish? Play-toe


Olive you so much Greece!


Had a wonderful vacation in Greece and one thing is for certain: I'll be baklava!


I never want to leave Greece. I falafel about it.


One thing is for certain: The Greeks sure know how to Plato their food!


"How do you say sorry in Greek?" "I Apollo-gies"


Greek mythology has always been something that confuses me. I guess you could say that its my Achilles elbow.
Other Greece Instagram Captions
Just arrived in Athens and I can tell you history books -> Real life


I followed my heart and it led me to Greece


You are such a Socratease


Stop Socrateasing me!


Which way do cyclops wing their eyeliner?


Greece, you have me under your spell


"Give me a word, any word, and I will tell you that the root of that word is Greek" My Big Fat Greek Wedding


What do you call a Greek philosopher who publishes his findings? Articles


Oh, you are getting on Minerva!


We will always have Greece


Greece & love
Greek Island Instagram Captions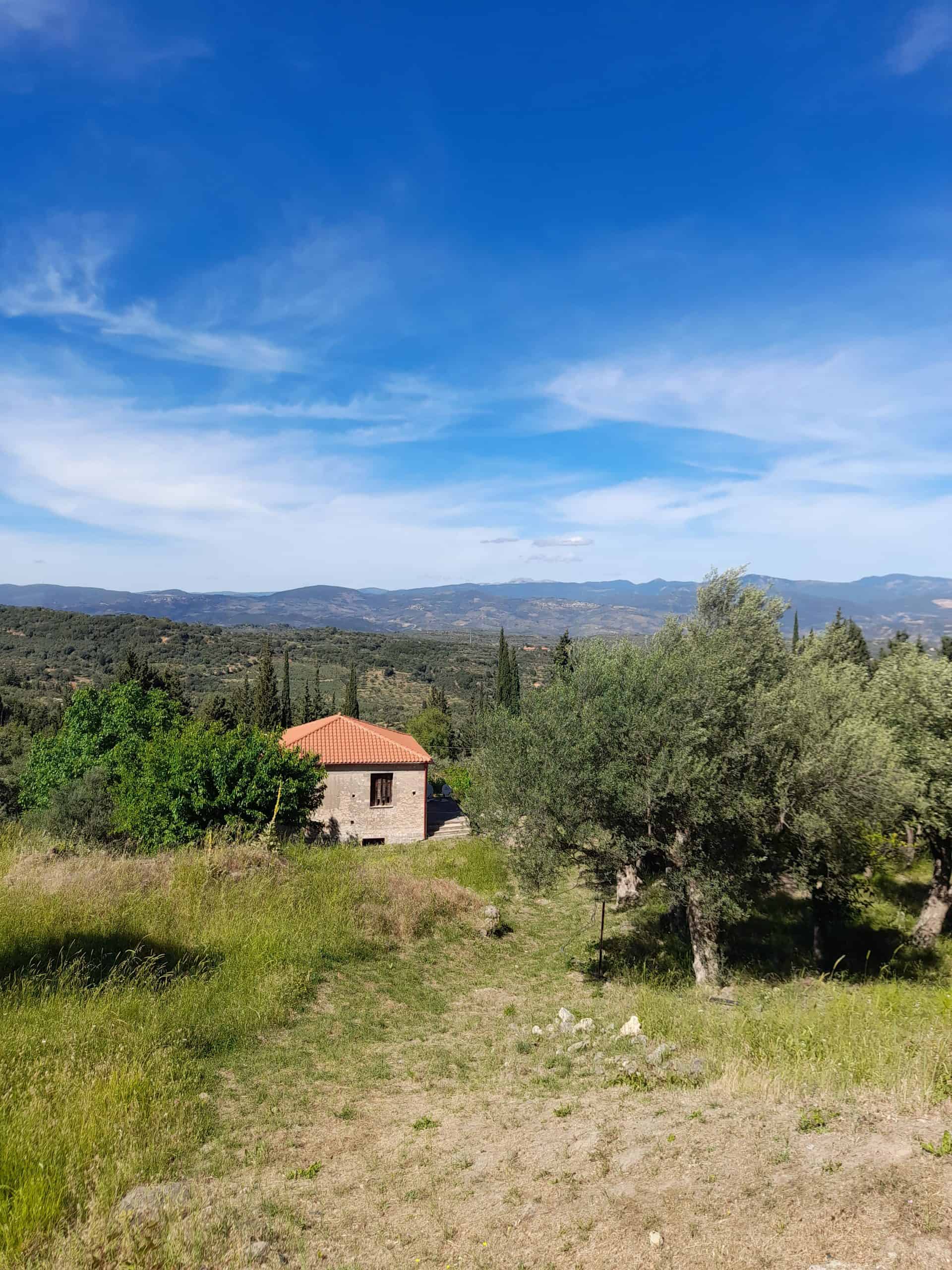 Santorini, Mykonos, Crete, and Zakynthos may be the most famous Greek islands that spring to mind. However, did you know that there are actually thousands of islands in Greece?
How many Greek islands are there exactly? It is estimated that there are between 1200 and 6000 Greek islands.
This is a huge range of estimates. Why? Because there is so much debate as to what constitutes an "island" or an "islet" depending on the size/dimension of the islands.
The Greek islands are spread across six Greek island groups and indeed, the main draw of Greece for most people is to go Greek island hopping. The Greece Instagram captions below are detailed to the countries beautiful islands and islets.
Isn't it Saronic? Don't you think?


Olive for these beautiful islands


Are you Syros-ly going to skip the Greek islands?


It's in one Oia and out the other


Catch me in the Saronic for a game of Hydra and seek


All Rhodes Lead to Greece


On the Rhode again!


Be still my Crete-ing heart


Mamma Mia here I go again!


If you see the wonder of a fairytale, you can take the future, even if you fail (from "I have a dream", Mamma Mia)


Symi in Greece


Arrived in the land of ouzo and gyros

Santorini Instagram Captions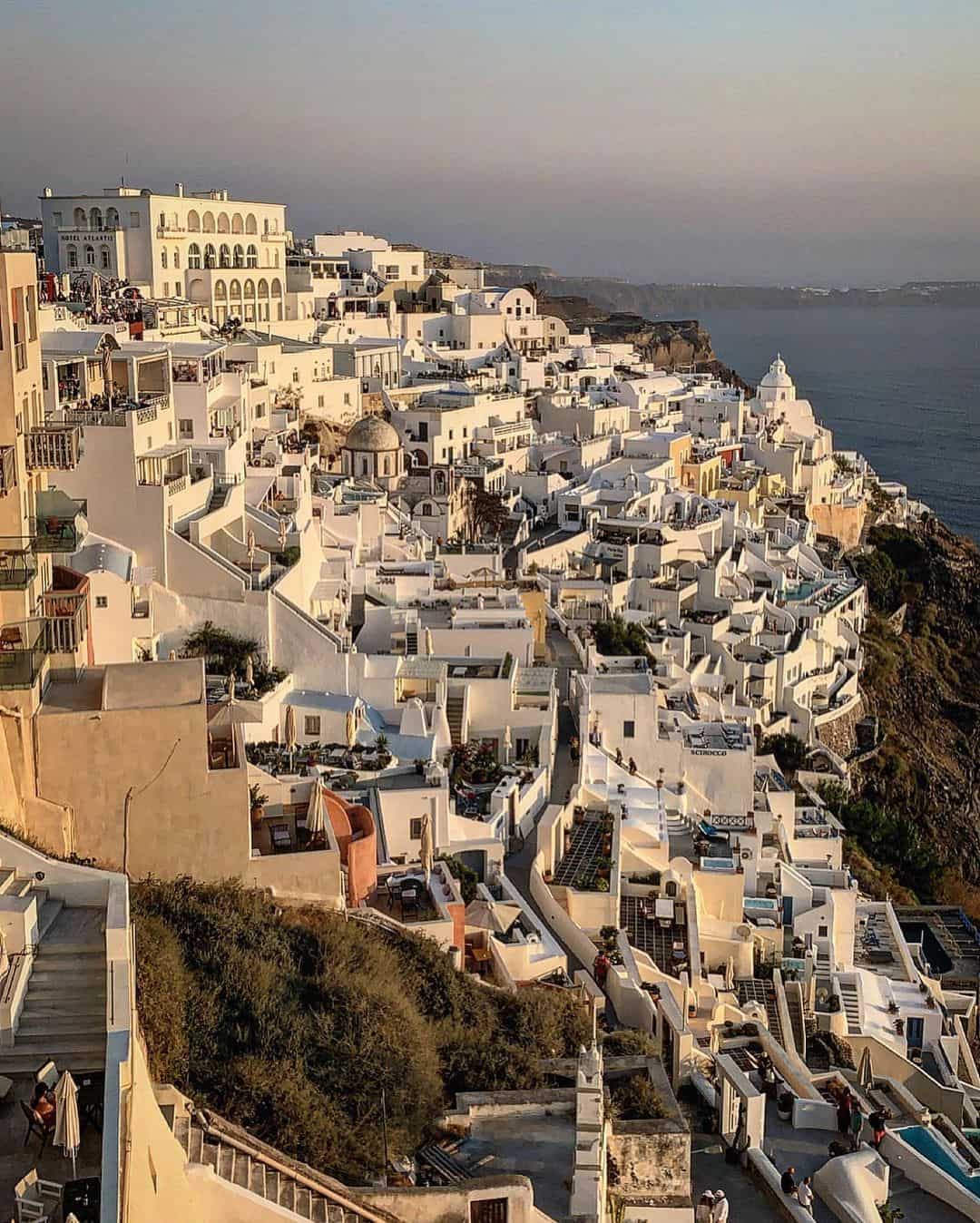 Beautiful Santorini is one of the most popular travel destinations in Greece. This is for good reason too: the island is home to one of the best sunsets in the world.
This little island is the only inhabited caldera in the world. Its blue and white Cycladic houses that are so quintessentially Greek are the typical postcard image you see of lovely Greece.
No matter how many times you see Santorini in travel literature, on shows, or on Instagram, nothing compares to arriving here and seeing the island's beauty first hand. Santorini is so special that it deserves its own section of Santorini Instagram captions.
50 shades of blue


Mornings in Santorini


Those Santorini sunsets


There is nothing quite like a Santorini sunset


Happiness is a choice we make. I choose Santorini


"To awaken alone in a strange town is one of the pleasantest sensations in the world" Freya Stark. Kalimera from Santorini!


Santorini: So many blue-tiful views!


Endless blue


Living the island life


Santorini is calling…


Long time no sea


Santorini is always a good idea


Everything is better in Santorini


Meanwhile in Santorini…


Once upon a time in Santorini…


Money can't buy happiness but it can buy tickets to Santorini and that's pretty close!
"Santorini's boutique hotels and fine dining make it one of the classier Greek islands, but this is balanced by the down-to-earth hospitality and tradition for which Greece is renowned." Mike Gerrard, English Travel Writer


If I can't go to heaven, let me go to Santorini
Charming Greece Instagram Captions
Quotes for Instagram Captions

"The sea was sapphire coloured, and the sky burned like a heated opal through the air; We hoisted sail; the wind was blowing fair. For the blue lands that to the eastward lie." Oscar Wilde


"It takes a lifetime for someone to discover Greece but it only takes an instance to fall in love with her." Henry Miller, American Writer


"Happy is the man, I thought, who, before dying, has the good fortune to sail the Aegean sea" Nikos Kazantzakis, Greek Writer


"The light of Greece opened my eyes, penetrated my pores, expanded my whole being" Henry Miller, American Writer


"Greece is a good place for rebirths" Judith Martin, American Journalist


"Greece: The feeling of being lost in time and geography with months and years hazily sparkling ahead in a prospect of inconjecturable magic" Patrick Leigh Fermor, English Writer


"The problem with Greece is that she's just too beautiful" Anon


"Greece is a good place to look at the moon isn't it?" Kari Hesthamar, Norwegian Author


"I like reading, free diving, and hiking. But my favourite thing to do is travel anywhere in Greece. I love everything about that place" Max Irons, English Actor


"Athens: the eye of Greece, the mother of arts and eloquence" John Milton, English Poet


"We approached Athens from the north in early twilight, climbing a hill. When we reached its peak, we were dazzled to look down and see the Acropolis struck by one beam of the setting sun, as if posing for a picture." Donald Hall, American Poet


"I want to have an 'Eat, Pray, Love' experience where I drop off the face of the planet and move to Greece." Jennifer Hyman, Businesswoman
Parting Words
Have any additional Greece Instagram captions or Greece puns you would like to add? The cringier, the better!
Alternatively, if you have any questions about planning a Greece vacation, feel free to reach out to me. I have lived here since 2017.
Wishing you safe travels, always! Geia sou, Melissa xo
---