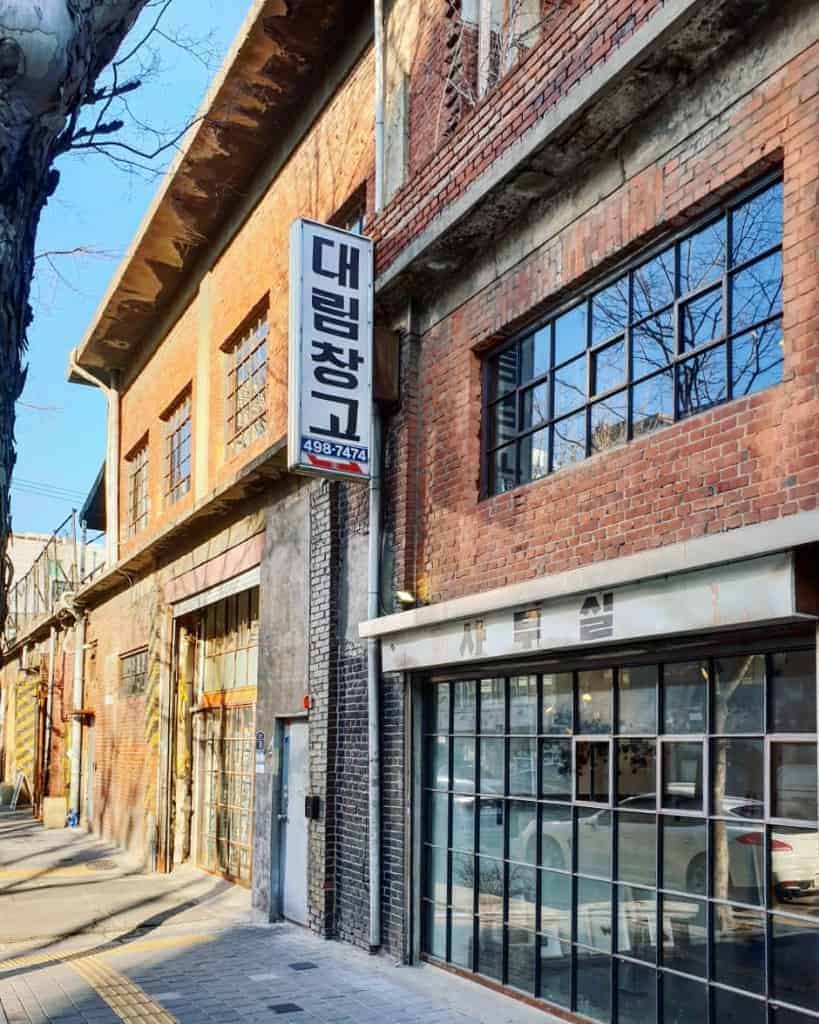 There are enough things to do in Seoul that even if you dedicated an entire week to exploring the vibrant Korean capital, you would still feel as though you had barely scratched the surface.
At first glance, Seoul looks like just another big city with its glittering modern skyscrapers and its elegant central neighbourhoods. However, visitors to the city will quickly discover that Seoul offers a magnificent juxtaposition of ancient traditions meets contemporary culture.
Though Seoul is certainly not short of cultural and historical sites for visitors to explore, another highlight of travelling here is to be found in exploring its various neighbourhoods (-gus), each of which have their own distinct personality and charm.
I spent two years living in Seoul – first as an English Teacher, and then as a Travel Writer for Forbes Travel Guide. I have explored every corner, nook and cranny of Seoul during my time in the city so you could say that I know it pretty well. I understand that Seoul can be an overwhelming city, since it is just so vast. This is the reason why I wanted to create this comprehensive guide to the best things to do in Seoul.
Best Things to Do in Seoul
As there are simply so many things to do in Seoul, I have first suggested the Seoul attractions that you absolutely must not miss during your first visit. These are a blend of well-known highlights, and off-the-beaten-path gems that only the locals know about.
I also make some suggestions on what to do in Seoul with more time to spare. These are categorised according to interest/activity type.
Essential Things to Do in Seoul During Your First Visit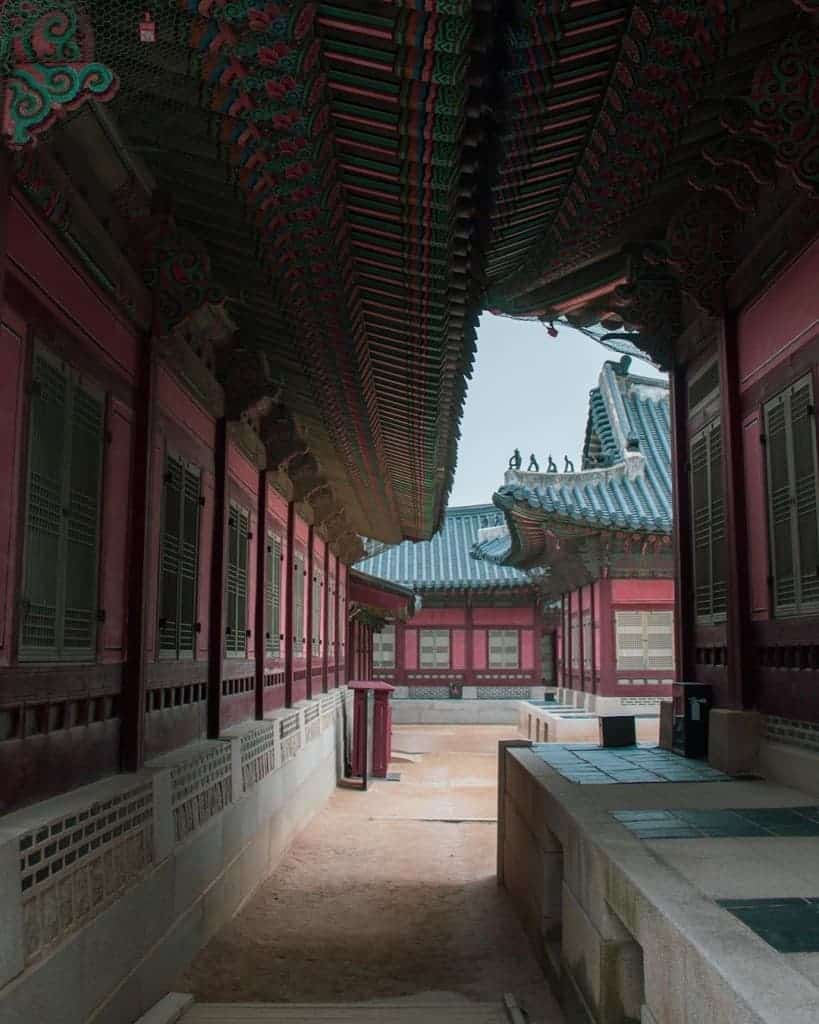 Watch the changing of the Guards ceremony at Gyeongbokgung Palace
Fall in love with the secret garden at Changdeokgung Palace
Explore the winding passageways of the Bukchon Hanok Village
Sip traditional Korean teas in the quaint tea rooms of Insadong
Immerse yourself in Seoul's quirky coffee shop culture
Embark on an artistic treasure hunt at the Ihwa Mural Village
Marvel at the views from Seoul Namsan Tower
Pay your respects at the Korean war memorial museum
Stroll along the Cheonggyecheon
Dust off your hiking boots and explore the city's outdoor spaces
Make new travel buddies at the Seoul Couchsurfing meetings
Shop for trinkets and traditional souvenirs in Insadong's Ssamzie artisanal market
Embrace Gangnam style and hang out in Seoul's most exclusive neighbourhood
Party in Hongdae until the early morning
Go window shopping in Myeongdong and load up on free samples from K-Beauty Stalls
Temple hop around Seoul's most beautiful religious buildings
Soak your cares away in a Korean jimjilbang
Check out the works of local designers and artists at the Dongdaemun Design Plaza
Shop for beautiful apparel at the malls of Dongdaemun
Opt to stay in a traditional Korean hanok instead of a hotel
Embrace the international vibes of Itaewon
Watch the Changing of the Guards Ceremony at Gyeongbokgung Palace
Getting there: Gyeongbokgung Palace Station (Seoul Subway Line 3), Exit 5
Gwanghwamun Station (Seoul Subway Line 5), Exit 2
During the Joseon Dynasty, royal guards protected the entrance to Gyeongbokgung palace where their King lived. There's no King living there now, but reenactments take place daily (except Tuesdays) at 11 am and 2 pm. It's an elaborate ceremony accompanied by Korean traditional musical performances and a lot of violent banging on gongs. You shouldn't miss it.
It is worth also keeping in mind that if you walk towards one of the offices at the entrance of Gyeongbokgung, you will be offered the opportunity to play dress up as a palace gatekeeper free of charge! That's one way to ensure totally wacky and unique photos from your trip to Korea.
Fall in Love with the Secret Garden of Changdeokgung Palace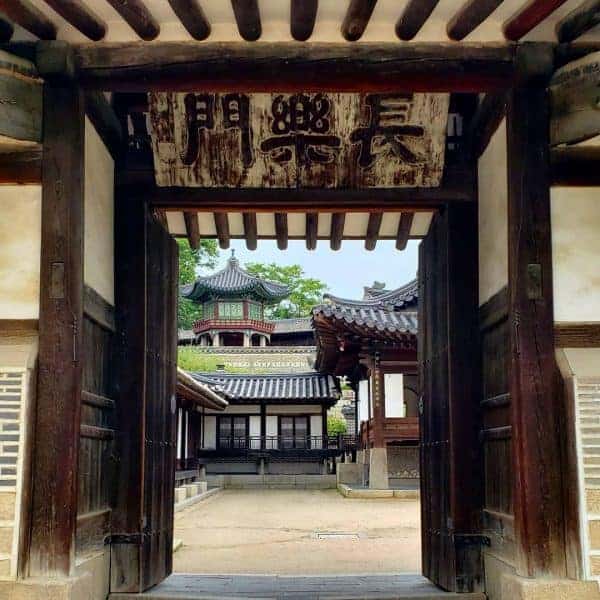 Another Joseon Palace, Changdeokgung encapsulates beautiful traditional gardens that were constructed for, and adored by, King Taejong. It's not really such a secret now, since there are bus loads of tourists venturing to the palace each day, but the gardens are home to many stunning pavilions and water features, and it's a lovely place to visit, nonetheless.
Explore the Winding Alleyways of Bukchon Hanok Village
Wandering the winding alleyways of Seoul's Bukchon Hanok Village will transport you back in time to the Joseon dynasty. Surrounded by the city's royal palaces, this area was once the home of the Korean nobles families. Today, many of these ancient houses (known as "hanoks") have been transformed into traditional tea rooms, restaurants, and guesthouses. This is a great place for photos or a brunch in Seoul, but arrive early if you want to avoid the crowds.
If you want an authentic Korean experience, you can stay overnight in a Hanok and experience the ondal style rooms (that's a fancy way of saying "sleep on the floor" but believe me, it's comfier than it sounds).
Visit a Traditional Korean Tea Room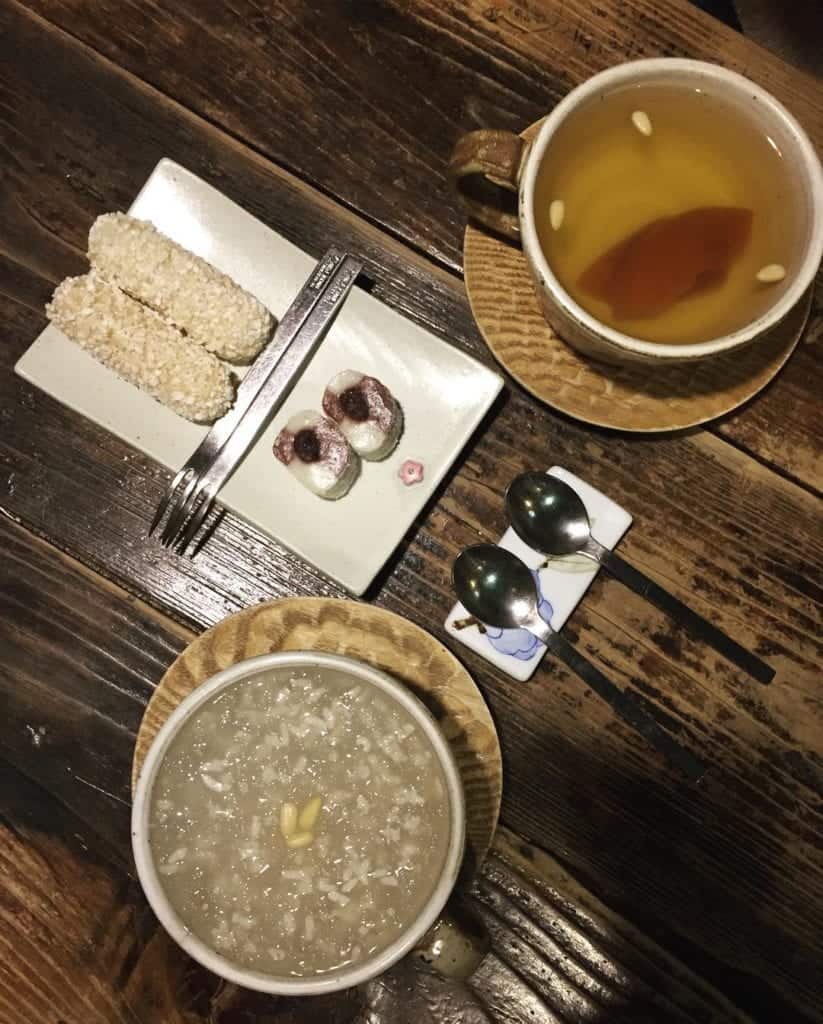 Korean traditional tea rooms are plentiful around the areas of Insadong and Bukchon Hanok village. Traditional Korean teas are very different to Western teas and typically come in four different categories: green tea, medicinal herbal tea, fruit-based tea, and grain-based tea.
Fruit-based teas are very popular in Seoul. Thicker and more concentrated than what you may be used to, think of them as being like the honey and lemon blend that your Mum might have made when you were sick as a child. Jujube, goji berry, plum, and apricot fruit teas are local favorites and you can try a pot of tea in the accompaniment of lots of lovely traditional Korean rice desserts.
The Moonbird Only Thinks of the Moon, and the Hanok Teahouse are two delightfully quaint tea rooms in Insadong that are beloved by both locals and tourists and are well worth incorporating into your Seoul itinerary. If you want a spot of lunch beforehand, check out the retro "Miss Lee Cafe" nearby – a spot that sells adorable Korean lunch boxes as well as teas, coffees and dessert.
Immerse Yourself in the Quirky Coffee Shop Culture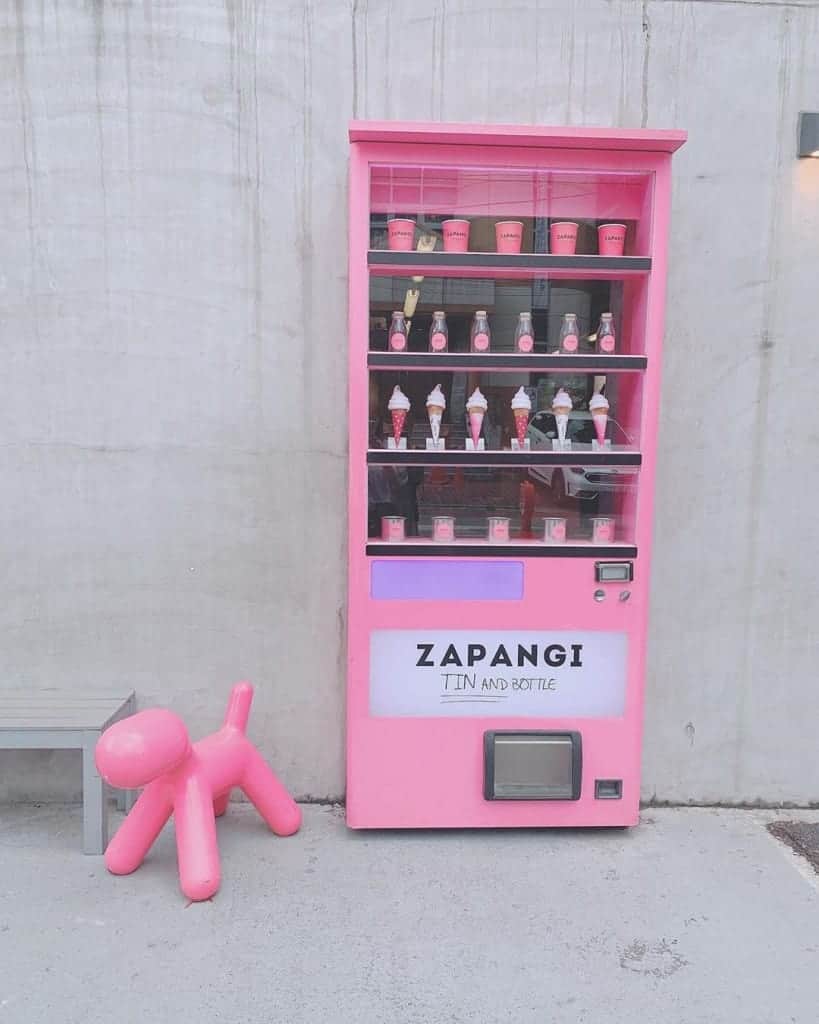 Coffee culture is huge in Korea and Koreans are all about themed coffee shops. From animal cafes to having a latte at Hello Kitty's house, you can find every quirky, and frankly, downright strange theme imaginable.
There are enough coffee shops in Seoul that you could visit a different eclectic place each day of your trip. For a freshly brewed espresso in a quaint setting, stop by Coffee Hanyakbang in Euljiro-3 ga. This place is hidden from view down a narrow passageway and has been designed to look like an old oriental apothecary.
If unique or eccentric beverages are more what you are looking for, venture to Takeout Drawing in Noksapyeong and order yourself a "Paul's Meringue Factory" – a hot shot of espresso topped with a meringue cookie shaped like a Joker's hat.
Support Local Designers at the Malls of Dongdaemun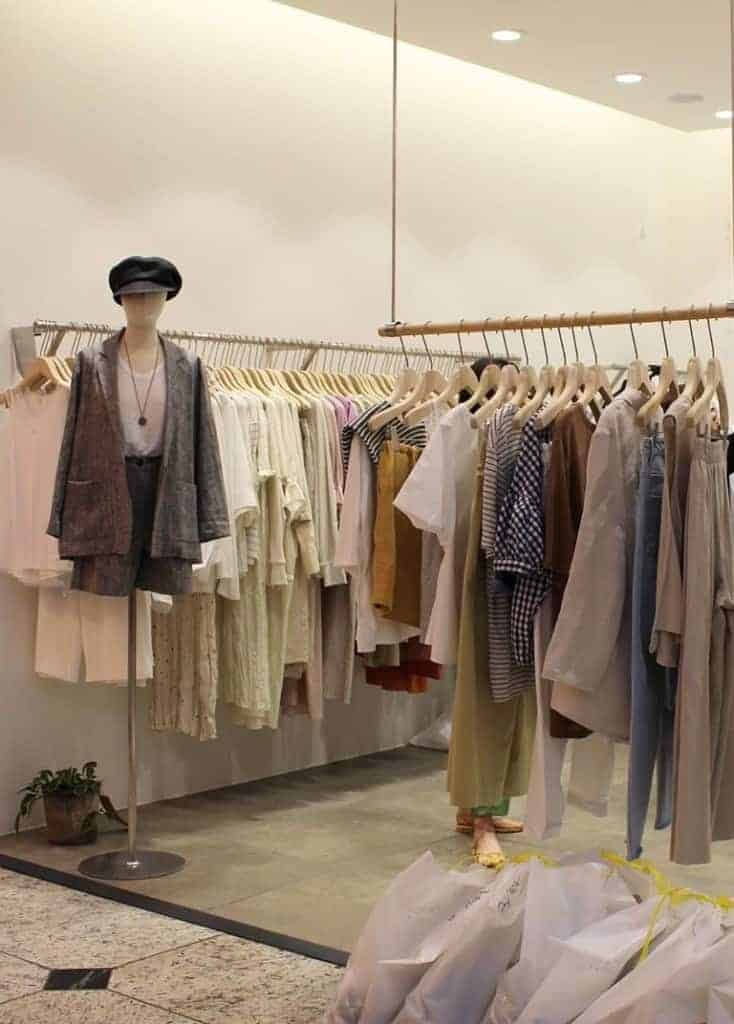 Dongdaemun, Seoul, is one of the best places for shopping in Seoul – not least of all for the variety, but also because the majority of the malls and stores are open until 5am every day of the week.
The area's namesake Dongdaemun market is filled with canvased stalls that sell not only traditional street food, but also clothing and handicrafts. Numerous glitzy high-rise malls and boutique designer stores have been popping up around Dongdaemun in recent years. The stores here sell apparel produced by well-known international brands and designers (Miu Miu, Louis Vuitton, etc), and also emerging local Korean designers.
One great thing about shopping in Dongdaemun at stores owned by independent Korean designers is that the one-of-a-kind pieces that they sell are often relatively affordable considering their elegance and quality. Malls to look out for in Dongdaemun include the chic new apM Place, their sister mall apM Luxe, Lotte FITIN, and hello apM.
Admire Eclectic and Contemporary Work at Dongdaemun Design Plaza
The Dongdaemun Design Plaza (DDP) is arguably one of the most unique and inspiring architectural structures in Seoul. Designed by Zaha Hadid, this space adjacent to Dongdaemun's shopping district houses contemporary art exhibitions and artisanal markets.
It is worth stopping by the DDP at night when the entire structure is beautifully illuminated. Most notably, be sure to check out the plaza's garden of artificial, illuminated LED roses that light up as soon as the sun sets.
Embark on an Artistic Treasure Hunt at Ihwa Mural Village
Ihwa Mural Art village is one of the many "moon villages" in Korea. These were less than desirable neighbourhoods (read: slums) that became incredibly rundown and neglected. Feeling disgruntled about their living environment, the locals painted their houses in pastel colours and decorated the streets with art work.
There are plenty of cute cafes in and around Ihwa Mural Village and this area is a popular first date spot for Koreans. Among all the street art and exhibitions, from up here you can also enjoy incredible panoramas over Seoul.
Marvel at the Views from Seoul's Namsan Tower
Located on the top of Mount Namsan, N. Seoul tower offers fabulous views of the city below. I'd recommend coming around late afternoon so that you can see the city both in the daylight, and as the sun sets. You can access the tower by bus or cable car.
Pay Your Respects at the Korean War Memorial
The Korean War memorial is a free and interactive museum. Not only does it have interesting exhibitions featuring weapons and vehicles from the war, the rooms demonstrate the timeline of events with special effects, videos and models making a great museum even for people who typically hate museums.
Stroll Along the Cheonggyecheon
The Cheonggyecheon is a 7 mile man-made stream that runs through downtown Seoul. It is decorated with outdoor exhibitions, street art, and floral displays. Each section has a completely different theme, and locals in that area redecorate it regularly. It's a really pleasant place to go for a walk and there are frequent events held there such as the Seoul Lantern festival.
Shop for Trinkets and Traditional Souvenirs in Insadong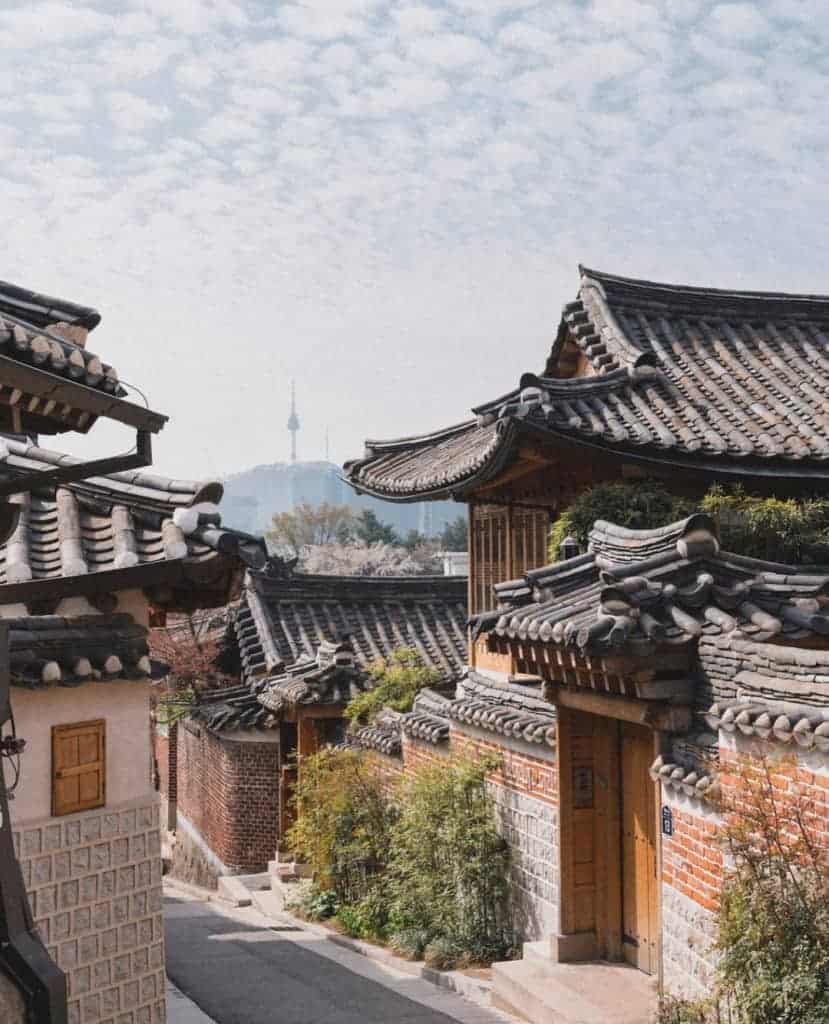 Insadong is one of Seoul's most traditional neighbourhoods. Despite the modernisation and development of the city that has grown around it, Insadong retains its ancient architecture and authentic charm. Many of the old hanok houses here that were once the homes of Korean nobles have since been transformed into adorable restaurants, tea rooms, and artisanal stores. Insadong is one of the best places in Seoul to pick up traditional souvenirs and charming handicrafts.
In particular, while in Insadong you should check out the Ssamziegil mall – a tiered shopping mall filled with quirky stores owned by local designers and artisans. Nearby, the National Souvenir Centre sells handicrafts that have won awards in national competitions.
For a completely unique gift, consider picking up a traditional mask from the Tal Bang mask store, or some beautiful handmade interior soft furnishings from Viin collection.
Embrace Gangnam Style and Hang Out in Seoul's Most Exclusive Neighbourhood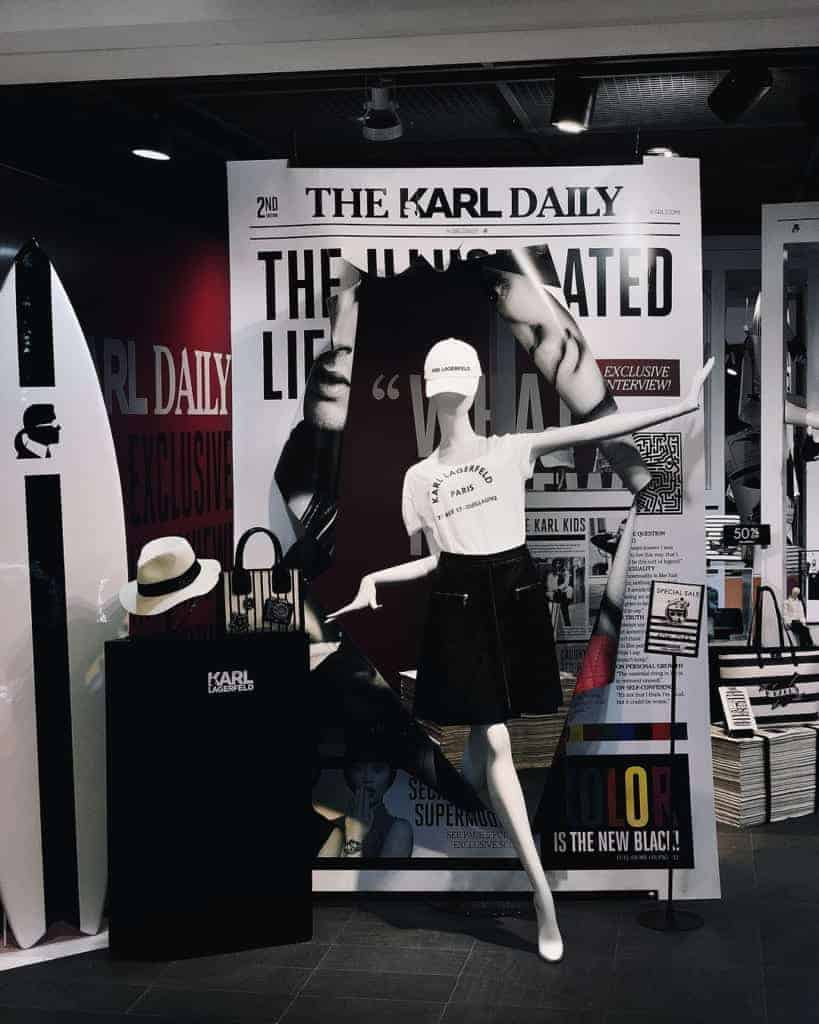 Although PSY may have put Seoul's Gangnam neighbourhood on the map internationally with his K-Pop beats and eccentric horse dancing, do not be fooled: This is one of Seoul's most exclusive and upscale neighbourhoods.
Gangnam is often referred to as being Seoul's equivalent to Beverly Hills, owing to all of the high-end shopping, chic bars, and exquisite eateries that can be found here. Gangnam literally translates to "South of the River" owing to its location south of the river Han that divides the city.
If you are looking for places to pick up stylish apparel and designer garments, Gangnam is the perfect place for that. Visitors should head to Gangnam Boulevard to find stores owned by Korean and International Designers. The Gangnam COEX mall is worth a visit, as are the neighbouring areas of Cheongdam-Dong and Apgujeong.
When night falls, the cocktail bars of Gangnam attract a well-dressed crowd and are some of the best places to see and be seen in the city. Head to Le Chamber – a speakeasy hidden behind a bookshelf that swings open to reveal a champagne bar decorated like a French Chateau. For live music, the obvious choice is the intimate "Once in a Blue Moon" jazz club, while for city views and sunset drinks, you should enjoy a tipple or two at the Rooftop Kloud.
Party in Hongdae Until the Early Morning
Hongdae is arguably the most popular nightlife district in Seoul. The bars are cheap are cheerful, and since the Korean capital is such a night owl of a city, they are all open until the next morning, meaning if you miss the last subway home, you can just carry on until they start up again!
Join the Student Party Crowd in Sinchon Dong
Hongdae has been the definitive party capital of Seoul for the last few years. When young backpackers are trying to decide where to stay in Seoul, Hongdae is their immediate go-to choice. Hongdae is great and all, but the prices here have increased as a result.
Those looking to experience the best of Seoul's nightlife while in town may also want to consider nearby Sinchon Dong. Sinchon is also home to a university campus, and attracts a young and vibrant crowd. The streets of Sinchon are packed full of bars, clubs, galbi joints, and noraebangs that are open until the early hours of the morning.
Go Window Shopping in Myeongdong and Load up on Free Samples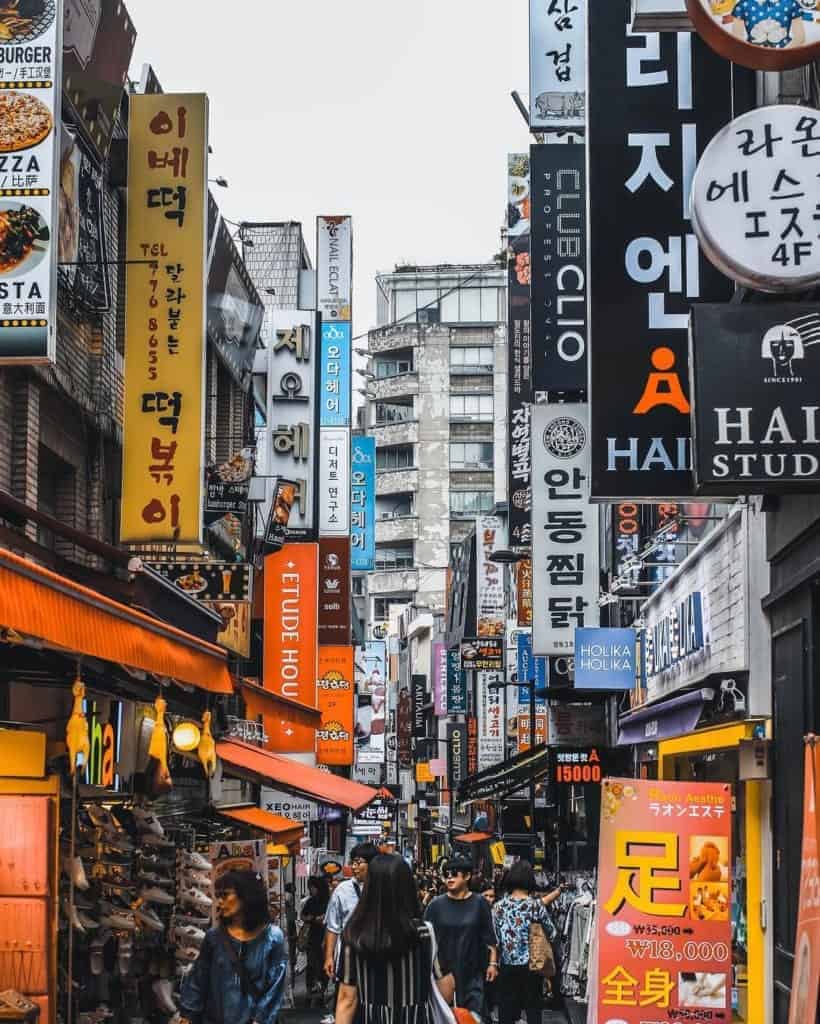 Myeongdong is essentially Seoul's main high street and one of the best places to shop in Seoul since all purchases are tax free. The shops here range from luxury designer stores, to cheap and cheerful high street brands. Myeongdong is a great place to pick up Korean cosmetics if you're interested in that sort of thing, since virtually every other store here is a beauty shop. Korean cosmetic brands such as Innis Free, Etude House and Nature Republic are to be found en masse in Myeongdong.
As you pass by the various cosmetic stalls, you will be given handfuls of samples in an effort to lure you into the stores. Rest assured though, that doesn't mean that you are obligated to purchase anything and in fact, by the end of your day in Myeongdong you will likely have quite a collection of beauty samples!
Stroll the Tree-Lined Promenades of Garosugil
Garosugil is an elegant Seoul neighbourhood that sits between Sinsa-dong and Apgujeong. The main promenade that runs through the area has been affectionately nicknamed as being Seoul's "Artist Street" on account of all of the creative coffee places, and innovative storefronts.
This is a great place to grab brunch, or to indulge in a little retail therapy. Garosugil features stores from renowned high-end designers, as well as luxurious independent boutiques.
Temple Hop Around Seoul's Most Beautiful Religious Buildings
You don't have to participate in a temple stay to learn about Korea's Buddhist culture. Seoul is home to several beautiful temples, all of which are free to explore.
Jogyesa is the head temple of the Jogye order and one of the most important in Korea. It is perhaps the most vibrant and active of the Seoul temple sites. The grounds are decorated with beautiful, colourful lanterns and you will often find worshippers here praying, chanting, or burning incense.
In the heart of glitzy downtown Gangnam, the ancient temple of Bongeunsa almost looks out of place. This area is home to some of the most expensive real estate in Seoul and yet, Bongeunsa remains.
Bongwonsa is a stunning temple with a haunting past. As the site where a Korean serial killer conducted his crimes and buried his victims, very few people visit here and you will often have the place to yourself. It's still beautiful, you just have to not think about its history so much…
Soak Your Cares Away in a Korean Jimjilbang
Paying a visit to a Korean jimjilbang and booking yourself in for a Korean body scrub is an "only in South Korea" type experience that you have to try while you are in Seoul. A jimjilbang is a traditional Korean bathhouse which shares a lot of similarities to a Turkish hammam.
Visitors can soak their cares away in the herb-infused fragrant baths, sweat it out in a sauna, relieve their tensions with a massage, and get significantly smoother skin with a traditional body scrub.
There are countless jimjilbangs scattered across Seoul but those with the best reputation include Siloam Sauna and Spa Lei women's jimjilbang. A Korean body scrub sees you strip naked as the spa therapist scrubs every square inch of you intensively with an exfoliating mitt. You will shred like a snake but no doubt will be blown away by how baby soft your skin feels afterwards.
Opt to Stay in a Traditional Korean Hanok Instead of a Hotel
If you are not sure what to do in Seoul accommodation wise, err on the side of doing something new and adventurous and stay in a hanok guesthouse. Hanoks are the former homes of Korean nobles and many structures in the Bukchon Hanok Village have been converted into hotels.
A hanok sees you sleep on a futon-style bed on the floor of a traditional wooden room. Sleeping on the floor may sound questionable but this is much more comfortable than it sounds!
Embrace the International Vibes of Itaewon
Itaewon may look a little run down, but nestled among the fake designer stalls and the cheap markets, there are a lot of great, authentic restaurants here serving international cuisines.
Since it is home to the American army base in Seoul, there's quite a large expat presence in Itaewon and it's a nice place to go if you want a taste of home.
Western restaurants are dotted all along Itaewon-ro. Head to the Muslim quarter (Itaewon station, exit 3) to find Turkish restaurants and bakeries. If you're the hipster type, head to Noksapyeong station to find lots of quirky coffee shops, exhibitions, book stores and craft beer bars.
Dust off Your Hiking Boots and Explore the City's Outdoor Spaces
Seoul may seem like a concrete megalopolis at first glance, but the city actually encapsulates several mountains and even an entire national park. For those who like the great outdoors, there are many beautiful hiking trails that you can enjoy without even having to leave the city limits.
Bukhansan national park has many trails that vary in difficulty from beginner to advanced. Mount Ansan and Mount Namsan are also home to popular routes. If you are looking for inspiration, or you'd like to join a hiking group, check out Seoul Hiking Group or the events hosted on the Seoul meetup website.
Make New Travel Buddies at the Seoul Couchsurfing Meetings
It is often said that a journey is best measured in friends than in miles covered and honestly, a part of what makes Korea so great is all of the wonderful people (both locals and expats) who live there. If you are interested in hanging out with Korean locals or in meeting fellow travellers to embark on your Korea travel itinerary with, pop along to one of the Seoul Couchsurfing meetings.
The CS meetings in Seoul usually take place on Tuesdays and Fridays and are organised by my friends Rohan and Lucas. Seoul is home to one of the most active and welcoming Couchsurfing communities that I have discovered after travelling to almost 50 countries and is a great way to make friends along your trip, especially if travelling solo in Korea.
Things to do in Seoul for Foodie Travellers
Experiment with Korean street food delicacies- from sumptuous marinated meats, to adventurous live octopus.
Slurp a steaming hot bowl of noodles beside locals at Gwangjang market
Watch the ferocious early morning negotiations at Seoul fish market
Enjoy brunch at the European style Jukjeon Cafe Street
Eat Samgyetang spiced chicken at the former president's favourite spot
Eat your way down Ansan multicultural food street
Try your hand at cooking your own Korean BBQ
Learn the secrets of making kimchi at a Korean cooking class
Scoff down Korean chicken and beer
Treat yourself to some pat bingsu – traditional Korean dessert
Enjoy Upscale Dining at one of Seoul's Michelin Restaurants
Eat Lamb Skewers at Lamb Skewer Street
Experiment with Korean Street Food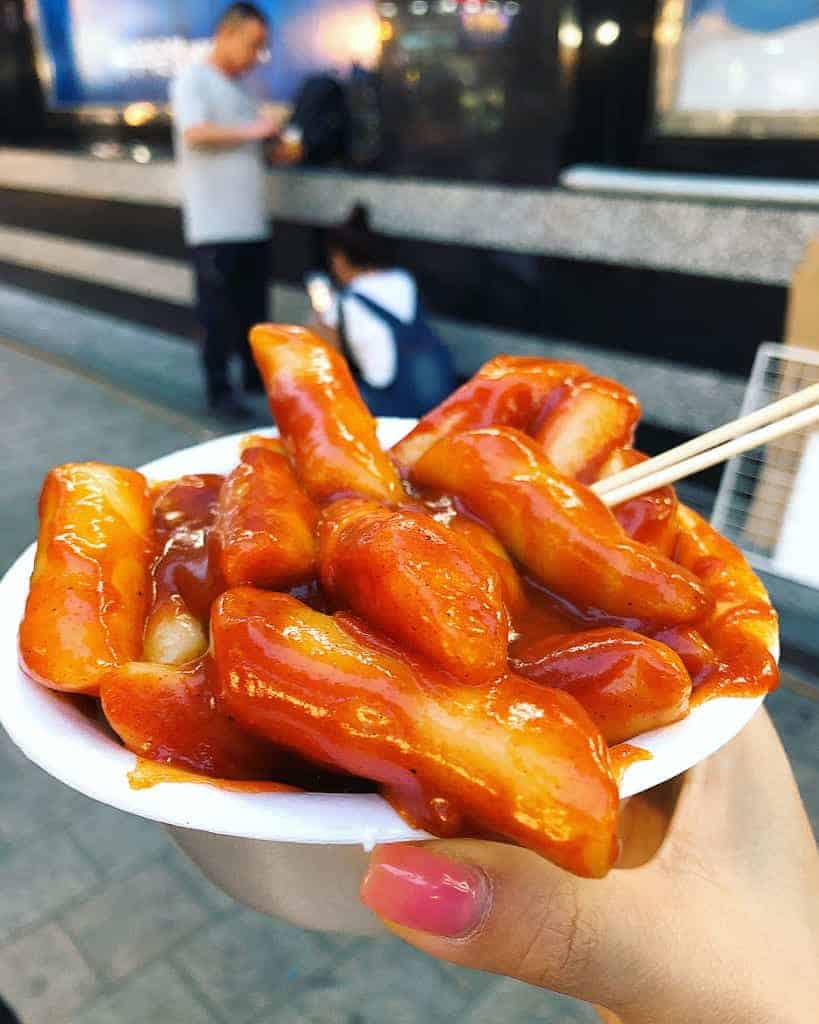 Street food is a huge part of Korean culture. From delicious sweet red bean pastries and spicy rice cakes, to live seafood and flame-grilled meats cooked right before your eyes. Whether you have an adventurous palette, or you prefer the more western flavors, you'll certainly find something that you'll love.
Tents cooking up tasty and adventurous treats can be found on almost every corner so you don't have to venture far to experiment with Korean street food. One of the best things to do in Seoul is to join the locals and go all out Korean by heading to one of the city's much-loved food markets.
Korean street food classics include tteokbokki (spicy rice cakes), jeon (savoury pancakes often prepared with meat or kimchi) and bungeoppangs – sweet red bean pastries. Most dishes can be enjoyed for just a dollar or two, making Korean street food a great option for dining on a budget in Seoul.
Eat Dinner at a Pojangmacha Tent at Gwangjang Market
Where: 88 Changgyeonggung-ro, Jongno 4(sa)-ga, Jongno-gu, Seoul, South Korea
Gwangjang is Seoul's oldest food market. Established in 1912, it is still going strong today and tends to escape the radar of most tourists. Pull up a stool under a pojangmacha tent and tuck into an array of weird and wonderful local delicacies before washing it all down with a strong glass of Korean liquor (soju) as you sit shoulder to shoulder with Seoul's company men.
Gwangjang market is situated close to Samcheongdong and Bukchon Hanok Village, making it the perfect place to grab dinner after a long day of sightseeing. Sumptuous marinated meat dishes and seasoned hotteok savory pancakes can be found at the stalls here, but Gwangjang's "USP" if you will is the more adventurous dishes that you can try.
Look out for the sea penises which are typically eaten live. One glimpse at this delicacy and you will immediately understand why they have been awarded such a name. Visitors to Gwangjang can also sample sannakji (live octopus) and soondae (blood sausage).
Observe the Early Morning Negotiations at Noryangjin Fish Market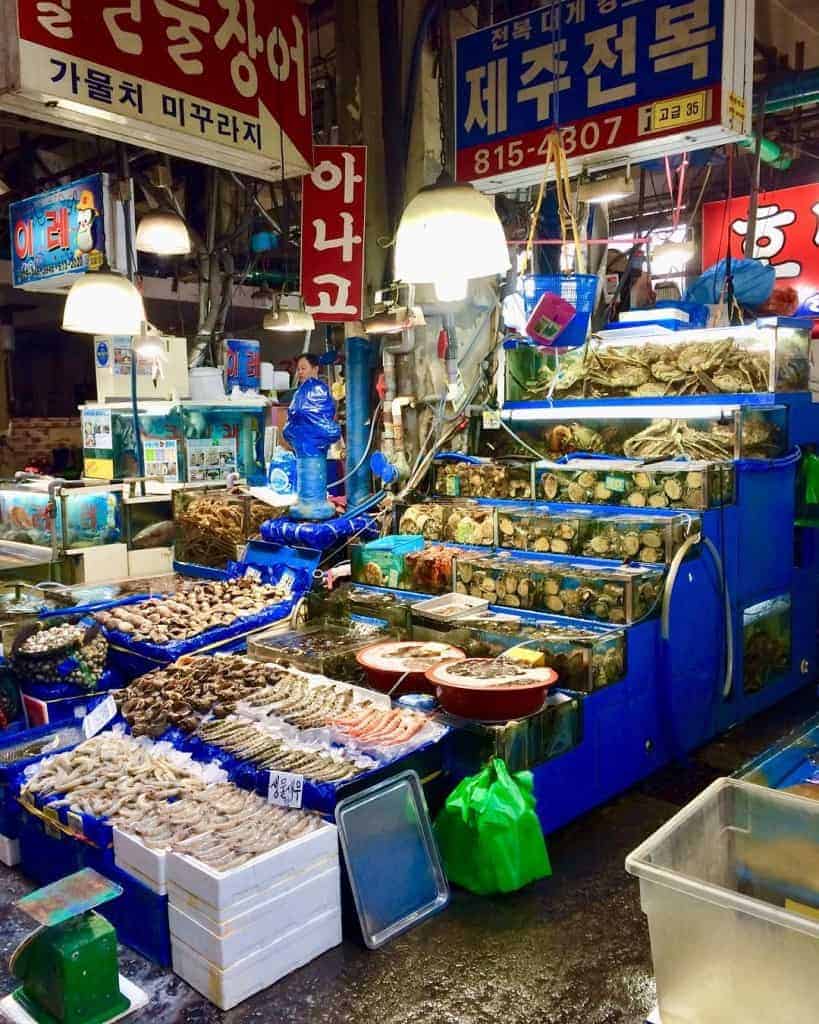 Where: 674 Nodeul-ro, Noryangjin-dong, Dongjak-gu, Seoul, South Korea
It's wet, it's smelly, and there's definite splash-back potential but Noryangjin fish market is one of the largest of its kind in Korea and offers you the opportunity to browse the market stalls, select your own fresh fish, and then have it cooked for you at a nearby restaurant.
The market is at its liveliest during the very early hours of the morning (pre 6am) at which point, local restaurant owners stop by to negotiate the best deals on bulk purchases of the freshest catches.
Enjoy Brunch at the European style Jukjeon Cafe Street
Jukjeon Cafe Street is a relatively new neighbourhood which has become a place to see and be seen among Seoulites. Here, chic coffee shops and trendy brunch restaurants extend along the tree-lined boulevards as well-dressed locals sit beneath cabanas and tuck into eggs benedict and American pancakes.
The atmosphere at Jukjeon is very different from what you would expect in Seoul or East Asia and is more reminiscent of an upscale area in Europe. Jukjeon is situated a little out of Seoul – you need to either take a cab or jump on the Bundang metro line (yellow line) to Juk Jeon station. This is a nice "off the beaten path" place to get a taste of home if you are tired of eating Korean food.
Eat Samgyetang at a Spot Adored by Korean Presidents
Where: 5 Jahamun-ro 5-gil, Chebu-dong, Jongno-gu, Seoul, South Korea
Tosokchon Samgyetang is rumored to serve up the best samgyetang (ginseng chicken) in Seoul. Beloved by notable celebrities and politicians such as the late Korean President Roh Moo-hyun, Tosokchon definitely doesn't disappoint.
Samgyetang is basically ginseng chicken soup and is comprised of a whole young roasted chicken that is stuffed with rice, garlic, ginseng, and herbs. It is extremely flavourful and the meat is wonderfully tender. Owing to the ginseng it contains, Samgyetang is very good for health and wellbeing.
Tosokchon is a large restaurant situated close to Gyeongbokgung palace and the Bukchon Hanok Village. Patrons can dine "Korean style" by sitting on futons on the floor, or opt to sit at western tables.
Try Spicy Kimchi Jiggae at a Tiny Hole in the Wall
Where: 43 Dangju-dong, Jongno-gu, Seoul
Kimchi jiggae is a staple of Korean cuisine. The spicy soup is not for everyone, but it is a must-try while in Seoul. Kimchi jiggae graces the menus of plenty of Seoul restaurants, however not all restaurants are created equal and there is one place that shines above the rest – Gwanghwamun Jip in Gwanghwamun.
You have to know what you are looking for in order to find this place. It is hidden behind a tiny door in a narrow alleyway that veers off from Gwanghwamun square, and the little restaurant is the size of someone's living room. Gwanghwamun Jip has won various awards and media mentions for their excellent kimchi jiggae and this place is widely regarded as being the best spot in Seoul for the dish.
The owner states her secret as being a result of using preserved mugenji (very ripe kimchi) in her cooking, alongside the rich, savory broth and delicious chunks of marinated pork. To dine like a local, order up a side order of tamagoyaki (egg roll filled with chopped scallions) and allow it to soak up the kimchi broth goodness.
Have a Go at Cooking Your Own Korean BBQ
If there is one thing that Korea is known for internationally, it's its BBQ. Grab a table at one of these restaurants and you will be given some beautifully marinated beef or pork to cook yourself on the grill before you.
You will get a heap of food and side dishes and the bill never typically exceeds $10 a person. The "Korean" way to eat the meat is to add some gochujang (chili bean paste) to it and wrap it in a lettuce leaf. Yum!
Korean BBQ is one of the most popular things to eat in Seoul so there is certainly no shortage of places that you can eat at. That said, if you want assurances that you are eating the very best galbi BBQ in town, there are a few spots to add to your list:
Mapo Jeong Daepo – A Korean BBQ joint popular among Korean businessmen and featured on the late Anthony Bourdain's "parts unknown"

Han Chon Galbi – Incredible BBQ spot in Bucheon. It's a short trek from Seoul centre, but well worth the journey.

Baetjang (뱃장) – Most Korean BBQ spots in Seoul are catered to groups of two or more. Typically, if you are travelling or dining alone, this means that the portions are far too huge, or that the restaurants will simply refuse to accommodate you. Baetjang is wonderful for solo travellers in Korea as they offer individual portions on mini grills. Better yet, Baetjang is renowned for serving some of the best quality meat in the city.
Eat Your Way Down Ansan Multicultural Street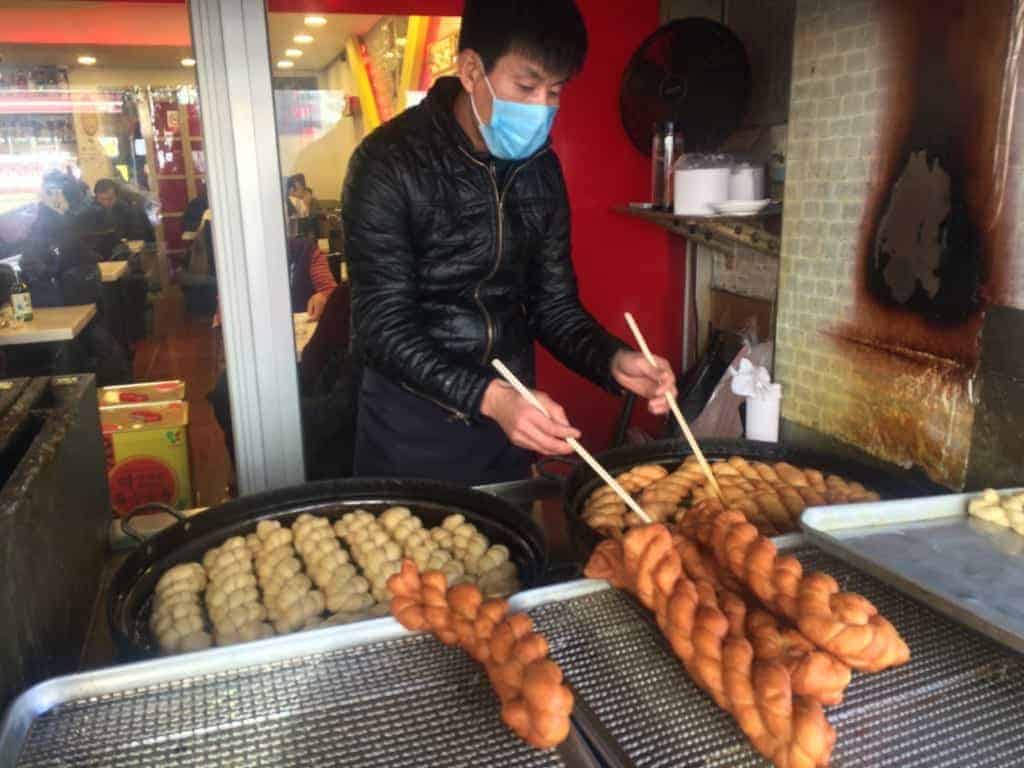 Itaewon may be well known as Seoul's "international district", however, it's streets are mostly filled with imitation American and European restaurants which are there to give Koreans their western fix.
If you enjoy sampling different Asian foods, head to Ansan multicultural street. The majority of the area's population are migrant workers from Southeast Asia and China so you can find great, authentic eateries and food markets here.
Learn the Secrets of Making Kimchi at a Korean Cooking Class
Opting to take a local cooking class is perhaps one of the best souvenirs that you can buy from your time travelling somewhere. That way, you can impress your friends and family for months and years to come with the delectable international eats that you serve them at your dinner parties.
Korean cuisine is very unique when compared to other world foods, however, the national dishes tend to utilise a select few ingredients that can be found in most countries around the globe (i.e. sesame oil, soy sauce, Korean spicy gochujang paste, etc). Once you have learned the recipes, they are very easy to replicate again and again.
There are a plethora of Korean cooking classes available for you to take in Seoul. Either you could opt to take one that is incredibly specialised like the kimchi making class that I took, or you can take one that focuses on one or two main delicacies (i.e. bibimbap, bulgogi and Korean soups).
Scoff Down Some Korean Chicken and Beer
After a long day at work, Koreans love to go out for chimaek – Korean fried chicken with beer. This greasy national delicacy could be compared to KFC, however, this Far East alternative is far more delicious and flavourful the colonel could ever rustle up.
Korean Fried Chicken is available in a wide range of different flavours – from sticky honey mustard to chili spiced chicken. The chicken is fried twice making it extra crispy before it is topped with delicious sauces and marinades.
Chimaek places can be found throughout Seoul and across the country, but if you want to be certain that you are sampling the very best, consider stopping by Suwon's "fried chicken street" or venturing into some of the most famous spots in central Seoul.
In the city centre, Gyeyeolsa, Mirak Chicken, Ddobagi, and Hanshin Chicken are all local chimaek establishments worth keeping on your radar.

Treat Yourself to Some Pat Bingsu – Traditional Korean Dessert
Pat Bingsu (팥빙수) is the national dessert of Korea and the country's alternative to ice cream. The dessert is essentially shaved ice that is served in a variety of flavours and is often paired with condensed milk, red beans, or chopped fruits.
You can find Pat Bingsu throughout Seoul – in the dedicated dessert and ice cream parlors, and also as desserts in numerous coffee shops and cute cafes.
Enjoy Upscale Dining at One of Seoul's Michelin Star Restaurants
The restaurant scene in Seoul is forever expanding and evolving. As of 2019, the city is home to no less than 26 Michelin Star restaurants. The restaurants vary significantly in the types of cuisines and delicacies that they serve. Some specialise in Asian fusion cuisine, and others specifically serve Korean dishes.
For the creme de la creme of Korean food, consider reserving a table at Gaon – a restaurant awarded three Michelin stars for its contemporary Korean menu which aims to promote national delicacies to an international audience. Similarly, La Yeon, situated at the top of The Shilla Hotel Seoul pairs incredible panoramas over the city with delectable national eats.
Eat Lamb Skewers at Lamb Skewer Street
Tucked away down a narrow alleyway that twists and turns behind Konkuk University, travellers can find dozens of tiny ramshackle eateries that specialise in serving lamb skewers. This little alleyway is lovingly referred to as "lamb skewer street" or "Chinese street" as the dish, like the store proprietors, is chinese.
As you wander down the length of Lamb Skewer Street, you will notice that there are more Chinese characters here than there are Korean. This dish originated in Xianjiang, Northern China, but has acquired a large fan-base in Seoul. Lamb skewers here tend to be grilled twice and served with delicious banchan such as tofu, kimchi, pickled radish, stir-fried peanuts, and fried garlic.
Things to do in Seoul for Nature Lovers
If you enjoy hiking, wandering through beautiful green parks, and getting back to nature when you travel, you will certainly be interested in incorporating the below things to do in Seoul into your itinerary.
Ride a tandem bicycle around Seoul Olympic Park
Rent bicycles and cycle along the Han River
Admire the peace and serenity of the Garden of Morning Calm
Challenge yourself to conquering the peaks of Bukhansan
Take a cruise down the Han river
Enjoy a peaceful afternoon stroll and a picnic at the Seoul National Forest
Take a day trip to one of the beautiful islands off the coast of Seoul
Climb Mount Ahn
Following the staircase that leads uphill from eerie Bongwonsa temple reveals a well-marked hiking trail. Follow the path as it twists and turns through woodlands until opening out to reveal a spectacular mountain peak (Mount Ahn), and some of the most incredible panoramas in Seoul.
A fun (yet spooky) experience is to come up here at night with a group of friends, and a few bottles of makgeolli.
Ride a Tandem Bicycle Around Seoul Olympic Park
Seoul Olympic Park is the location where Seoul hosted the 1988 summer Olympics and is one of the best date spots in Korea. Once you arrive at the park entrance and its towering peace gates, you will be blown away by how vast the park is, and the seemingly infinite amount of things there are to do here.
One of the most pleasant things to do at Seoul Olympic Park is to rent an adorable tandem bicycle which, at 15,000 won for an hour is very reasonably priced and is a fun way to venture along the large park's various trails and pathways.
Rent Bicycles and Cycle Along the Han River
The Han River is one of the largest in Korea and it runs straight through the middle of Seoul. Known locally as "Hangang", the banks of the river feature stilted cafes with lovely views of the water, large recreational areas, and a trail that extends over 40km which is perfect for cycling or walking along.
There are many stands dotted throughout Seoul where you can rent a bicycle for the day, so picking up a bike en route to the riverside is easy enough. Cycling in Korea through urban landscapes and beautiful nature is a great way to see the country. If cycling isn't your thing, you can also take a Han river cruise.
Admire the Peace and Serenity of the Garden of Morning Calm
Nestled among the mountains of Gapyeong county, just outside of central Seoul, the Garden of Morning Calm is the largest private garden in Korea. Every corner of the huge garden is breathtakingly beautiful and the premises are divided into various different themed sections – a Japanese bonsai garden, a traditional Chinese water garden, and a forest filled with towering pine trees are just a few spectacles that you can expect to see here.
The garden of morning calm also boasts some quaint little tea rooms which are perfect for enjoying a steaming pot of omija berry tea and a slice of cake. At certain points throughout the year, various festivals and light shows are hosted at the Garden of Morning Calm so it is worth checking to see if your travel dates coincide with any events.
Challenge Yourself to Conquering the Peaks of Bukhansan
Bukhansan National Park is one of the largest and most popular national parks in Korea. Situated just north of Seoul, it is easy to reach for a day of hiking. The various trails that wind through the mountainous landscapes not only lead to Bukhansan's peaks but pass by ancient temples, crumbling fortresses and defensive walls, and towering statues of Buddha.
Bukhansan is home to various trails and peaks. The tallest and most challenging route is Baegundae which takes approximately 4-5 hours to complete.
Take a Cruise Down the Han River
A relaxing way to see all of Seoul's most important landmarks is to do so while taking a leisurely scenic cruise along the Hangang River. Han River cruises typically start at Yeouido ferry port and float past Namsan Tower, the towering 63 building, and various other notable structures.
Opting to do the cruise at night enables you to be in the midst of Seoul's magical skyline as it is illuminated by twinkling lights. Cruise options like this one combines dinners, drinks, and musical performances with the river experience.
Enjoy a Picnic at the Seoul Forest
The Seoul Forest is to Seoul what Hyde Park is to London, or what Central Park is to New York. As you tread along the winding paths of the forest, you can easily forget that you are in the heart of one of Asia's largest cities here.
Packing a picnic and spending an afternoon at Seoul Forest is a nice way to pass the time if you have a little more time to dedicate to the Korean capital. Better still, admission to the forest is completely free!
Seoul Forest is essentially several different parks combined into one. At the ecology forest, feed the Chinese Water deer and Sika deer as they run freely among the trees and at the cultural art park, admire the eccentric contemporary pieces. When your stomach starts rumbling, lay down a picnic blanket by one of the picturesque ponds and tuck into your lunch.
Take a Day Trip to One of the Beautiful Islands Off the Coast of Seoul
There are several paradisiacal islands that await just off the coast of the Korean mainland and boast incredible hiking trails, beautiful temples, and miles upon miles of pristine sandy white coastlines.
Muuido island and Ganghwado are great options and you can free camp on the islands overnight. The best part?Very few people know about these islands and so they escape the eyes and footsteps of most visitors to Seoul.
Things to do in Seoul for Culture Vultures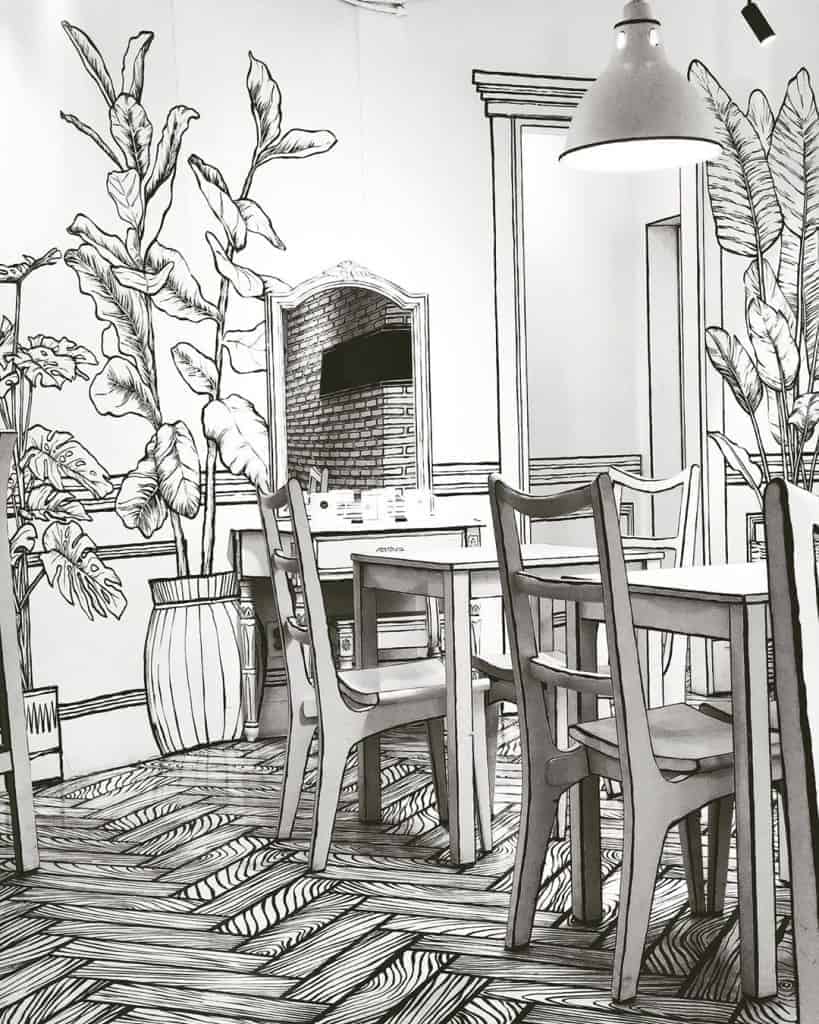 Hang out in Seongsu – Seoul's trendiest new neighbourhood
Experience Korea's weird and wacky side at the Suwon Toilet Museum
Discover Seoul's macabre and spooky side
Be a Monk for the weekend with a Buddhist Templestay
Sip craft beers and eclectic makgeolli blends in HBC (Haebangchon)
Visit a Noraebang Karaoke singing room
Try to catch a local festival
Have your fortune told by a traditional saju fortune teller
Browse the works of local and international artists at the National Museum of Modern and Contemporary Art
Dedicate a day to visiting the underrated city of Incheon
Attend an amateur theatre production at Hyehwa station
Sample some local tipples at a free tasting offered by the Sool Gallery
Drink makgeolli alongside hipsters in Daehangno
Wander around Sichon and Ewha Women's University
Immerse yourself in the Hallyu culture of Cheongdam
Explore the Concrete Jungle of Yeouido
Take Ludicrous Photos at the Seoul Alive Illusion Museum
Hang Out in Seongsu – Seoul's Trendiest New Neighbourhood
Seongsu is one of Seoul's trendiest new neighbourhoods. This area is pretty off-the-beaten-path but is fast becoming a popular hangout spot among young Koreans. Historically, Seongsu was an industrial district filled with factories and warehouses. Today though, many of these premises have been transformed into hipster coffee shops, art spaces, and craft breweries.
There is something charming about the gritty exterior of Seongsu, and the various restaurants and coffee shops here which have retained their rustic charm by keeping their exposed brickwork, rusted metal entrances, etc. For coffee and brunch, head to The Onion, or Daerim Warehouse – two former factories which have been renovated into inspiring spaces.
Experience Korea's Weird and Wacky Side at the Suwon Toilet Museum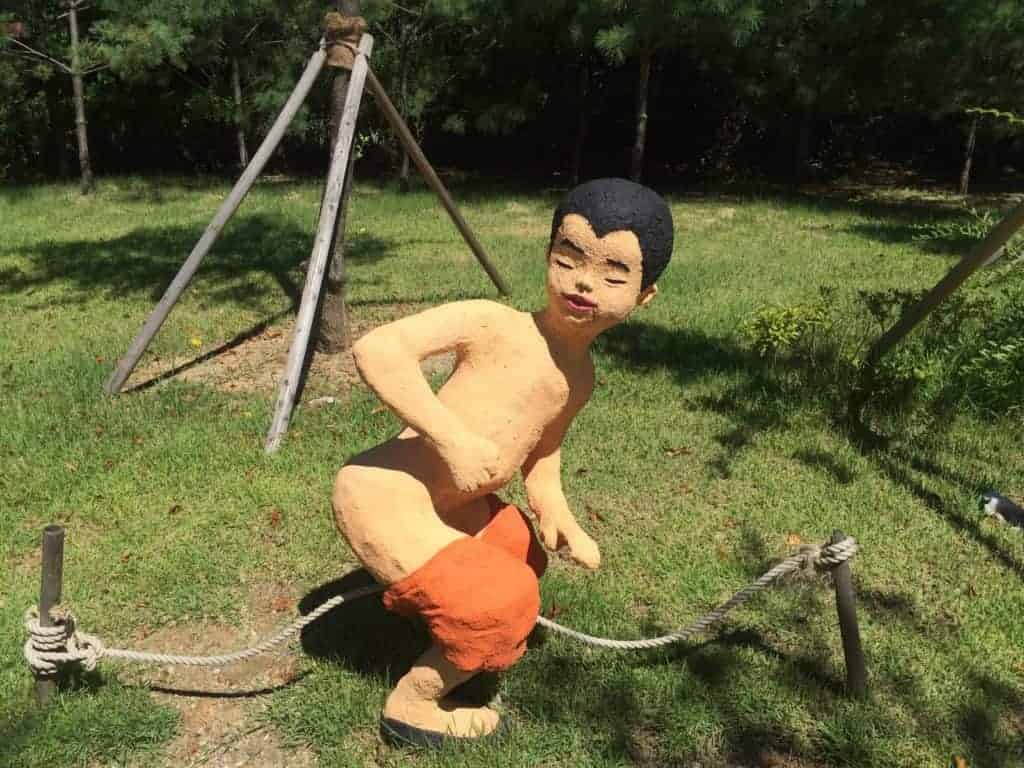 If you hop aboard the Bundang line that runs towards Suwon you can reach the Suwon Toilet Museum – perhaps one of the most bizarre "museums" in South Korea. The toilet museum (also referred to as Hae Woo Jae) is the former residence of the Mayor of Suwon who was tasked with beautifying the toilets across South Korea in preparation for the Seoul Olympics. He loved the task so much that he decided to knock down his house of residence and build a giant toilet house instead.
After the Mayor (Mr Sim Jae Duck) passed away, his family built a garden filled with toilet themed sculptures and murals to encompass the toilet house. It's fairly comical and crude, and worth stopping by if you visit Suwon for the nearby Hwaseong fortress.
Discover Seoul's Macabre and Spooky Side
South Korean culture is synonymous with the Hallyu wave and anything that is cutesy. That said, Seoul does have a darker side which various tours will help you discover.
How about visiting a temple on the slopes of Mount Ansan where Korea's most notorious serial killer bought his victims? Alternatively, what about walking through the paths of the Yanghwajin Foreigners' Cemetery at night – supposedly the most haunted place in Seoul. Haunted walking tours of Seoul like this one are a great way to see the city from an alternative perspective.
Be a Monk for the Weekend with a Buddhist Templestay
The Korean Templestay program gives travelers the opportunity to stay overnight at one of the many beautiful Buddhist temples dotted around the country. It offers a wonderful insight into Korean and Buddhist cultures (you can read about my Templestay experience here).
Specific schedules vary from temple to temple, but you can opt to shadow a monk for the weekend, or simply relax at the temple. If you don't want to sleep at the temple overnight, you can also do a daytime-only event.
Sip craft beers and eclectic makgeolli blends in HBC (Haebangchon)
Seoul's Haebangchon (HBC) neighbourhood is the city's new hipster enclave. The area has a tragic past and was once a refuge for those fleeing the Korean war. Today, its labyrinth-like passageways and centuries-old buildings have been renovated to house craft breweries, quaint bookstores, independent art galleries, and comedy clubs.
HBC, like neighbouring Itaewon, has an international vibe, owing to the fact that the majority of its residents are global expats as opposed to native Koreans.
When the sun sets, HBC is the place to venture to for a laid-back nightlife scene. HBC is home to a great selection of breweries and beer bars which use a unique blend of flavors to create fusion brews. One HBC hangout to keep in mind is Hidden Cellar at 5-84 Yongsan Dong 2(i)-ga.
Visit a Noraebang and Show Off Your Singing Skills
Karaoke is one of Korea's most beloved pastimes – who cares whether it's a Friday night or 4 pm on a Tuesday afternoon? A "Noraebang" translates to a singing room and 4-5 of these places can be found on virtually every street in downtown Seoul (seriously).
For a few thousand won, you can rent a room at a noraebang, load up on drinks and snacks, and sing your heart out until the early morning.
Try to Catch a Local Festival
Dozens of festivals occupy the Korean annual calendar. Regardless of when you plan your trip to Seoul, your vacation is likely to coincide with one festival or another.
Seoul festivals vary from the cultured and beautiful, to the downright wacky and eccentric. To see what seasonal events are going on during your travel dates, you can check the annual events calendar here.
Have Your Fortune Told by a Local Saju Fortune Teller
Visiting a Korean fortune teller is a popular tradition in Seoul, especially among young people, and especially during the lunar new year. The predominant method of fortune telling in Korea is "saju" – a method that has been inherited from Ancient China and shares some similarities to astrology.
Whether you believe in it or not, visiting a saju fortune teller is a unique experience to have in Korea. The backstreets of Hongdae are filled with many ramshackle wooden fortune teller stalls. The majority of the fortune tellers do not speak good English, so take Google translate, or a Korean friend with you if you do not speak Korean yourself.
Watch a Hilarious Nanta Show in Myeongdong
A Nanta show is a slapstick-style Korean comedy show. The show is completely free from speech, so you don't have to worry about not understanding it if you cannot speak Korean. Tickets start from 20,000 KRW
Sample Some Local Tipples in a Free Korean Alcohol Tasting
As part of an initiative to introduce Korean alcohol to the mainstream and a more international crowd, the national government has funded The Sool Gallery in Gangnam to provide travellers with complimentary Korean wine tastings.
Visitors can sample a variety of different traditional drinks for free – including distilled soju, makgeolli (rice wine), yakju, and fruity local wines. Provided that you make an appointment in advance, you can also enjoy a short tour around the premises (available in English) and an explanation of the production process of Korean alcohol.
Drink Makgeolli Alongside Hipsters in Daehangno
Daehangno is a lesser-known Seoul neighbourhood that attracts a young student crowd. In some ways, Daehangno is similar to Hongdae, though the area is renowned for its performing arts centres, and its makgeolli tasting rooms.
Makgeolli is Korean rice wine and one of the most popular beverages in South Korea. Dozens of makgeolli tasting rooms are scattered throughout Daehangno, though Cheongseoggol is considered as being one of the very best. Makgeolli is served in bowls, and an array of light snacks are provided alongside it such as kimchi jeon, tofu, and fried kimchi.
Things to do in Seoul for History Buffs
Visit a Mountain Temple with a Disturbing Past
Walk the length of the Hwaseong Fortress in nearby Suwon
Visit the Tense DMZ and the border with North Korea
Learn about the history of the Japanese occupation
Visit the Royal Tombs of the Joseon Dynasty
Rent a hanbok and pose in front of Seoul landmarks like a Joseon royal
Take a day trip to the beautiful, UNESCO protected Namhansanseong
Discover a Hidden Hanok Village
Learn the Sinister History of the Gwangtonggyo Bridge
Visit Yanghwajin Foreigner's Cemetery
Take a Seoul Ghost Tour
Visit a Mountain Temple with a Disturbing Past
There is something hauntingly beautiful about Buddhist temples. They are often decorated so exquisitely, and located in really remote places where you could spend hours exploring alone and undisturbed. Located at the foot of Seoul's Ahn Mountain, Bongwonsa is no exception to this rule.
Founded in 889 by Master Doseon, many of the temple halls now stand abandoned. Sand bags and tools conceal the floor in one Dharma Hall, as if it were a tool shed. In another, a ladder perches against the shelves of unlit candles.
If you like having beautiful places to yourself, you're not alone. Evidently so do Korean serial killers.
Between 2003 and 2004, Cannibal and Serial Killer Yoo Young-Chul killed over 20 people in Seoul – from wealthy businessmen, to escorts.
Once he had murdered his victims, he would bring their bodies to Bongwonsa Temple where he would mutilate them, eat their livers and bury them. He knew he wouldn't be disturbed here, since no-one comes up to this site. Many of their bodies were never found and remain somewhere between these Dharma Halls.
Walk the Length of the Hwaseong Fortress in Nearby Suwon
Suwon Hwaseong fortress is an impressive Joseon structure dating back to the 13th century. You could easily spend a day exploring the buildings and pavilions within its walls. There are daily reenactments and performances that take place outside the main gate and there is plenty to do in the surrounding area.
Getting there: It takes around an hour to get to Suwon from central Seoul. You can take the Seoul metro line 1, or the Shinbundang line to Suwon station, and leave at exit 4.
Visit the Tense DMZ and the Border with North Korea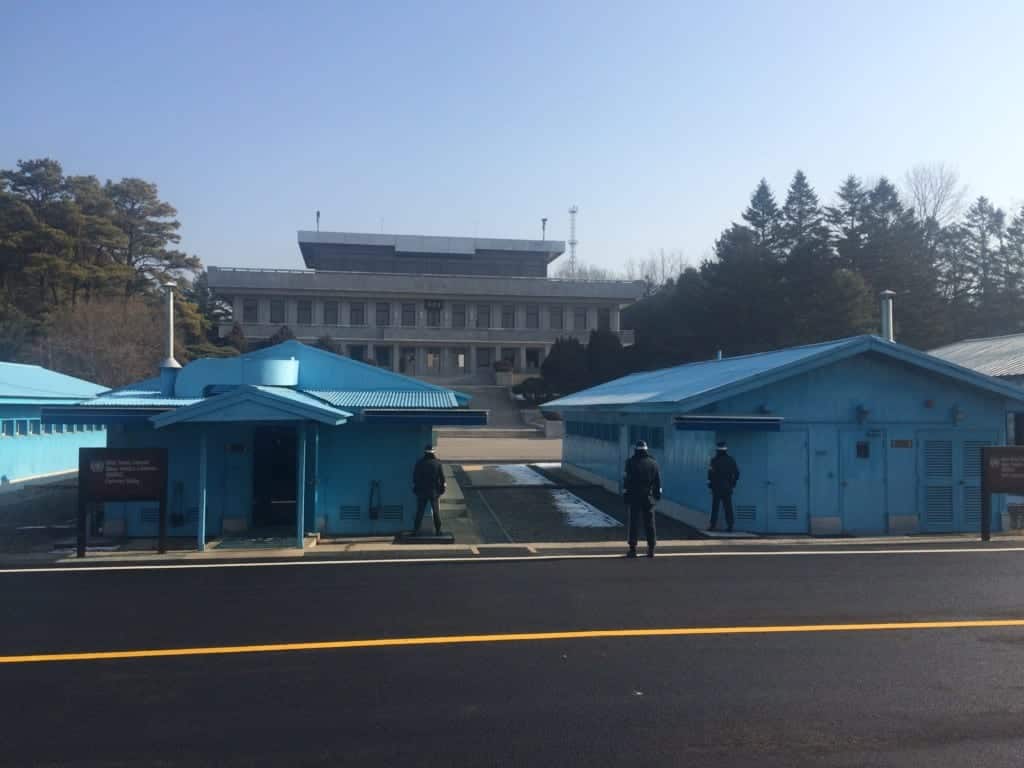 Just thirty minutes north of Seoul, the scenery starts to change dramatically; barbed wire fences and military outposts line the roads, protecting the capital from infiltration by North Korean spies, and the expensive cars of Korea's over-worked businessmen have been replaced with military trucks and large industrial vehicles.
The most fortified border in the World, the Korean demilitarised zone gives an insight into the turbulent relations between the two Koreas. You can take a tour of the Joint Security Area – a tense neutral ground where North and South Korean armed forces stand constantly facing their enemy in an eerie silence.
Learn About the History of the Japanese Occupation
A sensitive subject for Koreans is the history of the relations between Korea and Japan. The long Japanese occupation is a painful memory and another heartbreaking tale in the country's history.
Seodaemun prison, now a museum and exhibition hall, is where the Japanese imprisoned, tortured and executed Koreans who wanted to be independent of the Japanese control of the country.
Young women were enslaved during the occupation and forced to "service" the Japanese military. Many of the survivors now live at The House of Sharing just outside of Seoul. Regular tours take place here and offer you the opportunity to speak with the survivors.
Granted it's a dark subject, but I think it's important to face the atrocities of humanity every now and then, and to acknowledge and understand the history of the places we travel.
Learn the Sinister History of the Gwangtonggyo Bridge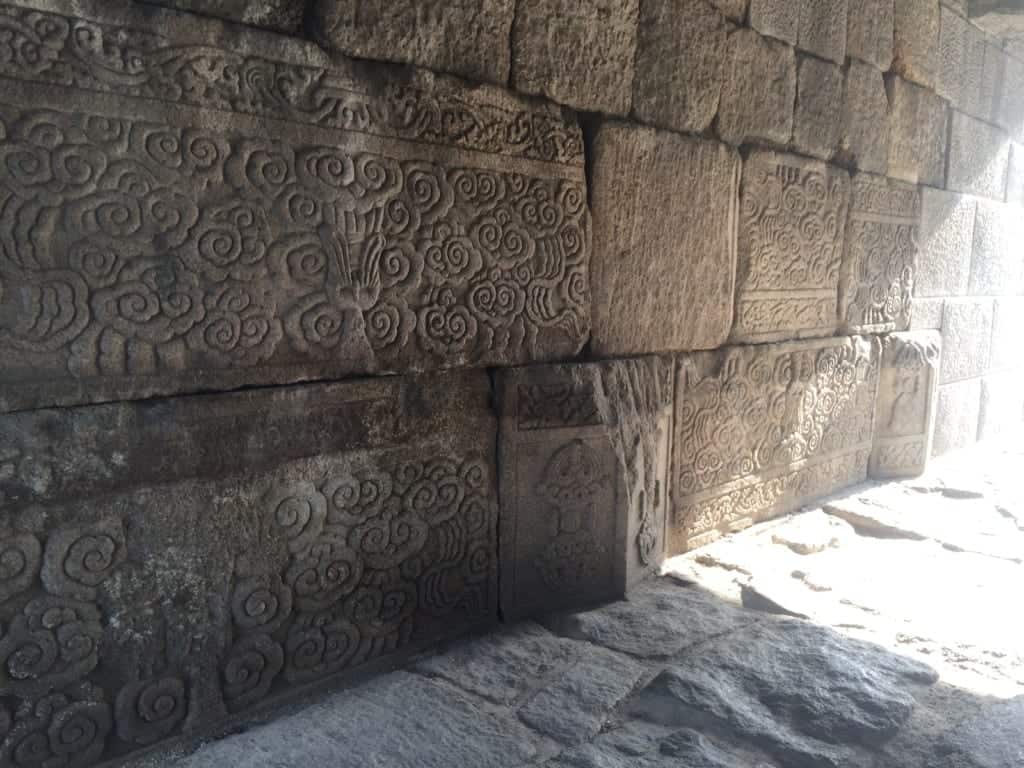 The Gwangonngto bridge is an old stone bridge that runs over the scenic Cheonggyecheon stream in downtown Seoul. This is a popular spot for couples to take romantic strolls, or office workers to sit and eat their lunch. Most people don't know about the bridge's sinister past.
In the 1300's, King Taejo ruled Korea. After his first wife died, he wasn't really fussed (Player!), much to the dismay of their Son Taejong who was furious that his father remarry and go on to have two Sons with his second wife, Queen Sindeok.
When Sindeok died, Taejo withdrew into mourning. Taejong seized this opportunity and killed Taejo and Sindeok's two sons to ensure that he had claim to the throne. Taejo built an elaborate crypt for Sindeok in her memory but Taejong ordered for the whole thing to be disassembled and the stones of the tomb used to create Gwangtonggyo Bridge- so that people would walk over her every day.
Today, thousands of people cross the bridge and very few know the story behind it. Sindeok's body was not discovered until hundreds of years after her death, when it was found in a Peasant grave on the outskirts of Seoul.
Visit Yanghwajin Foreigner's Cemetery
In the 1800's, Heungseon Daewongun (Damn these Korean names are such mouthfuls!) worked as a Diplomat. He hated all things Western and at that time, a particular annoyance for him was the influx of Western missionaries introducing Korea to Christianity.
One day, he woke up on the wrong side of bed, rounded up around 3,000 Westerners, took them to the top of a mountain near the Han River and chopped their heads off!
The river ran Red with their blood, and their bodies were buried at a site that has since become the Yanghwajin Foreigner's Cemetery. Today, a number of notable Foreign Missionaries and Diplomats are buried here, and it is considered one of the most haunted sites in Seoul.
Take a Seoul Ghost Tour
I'm one of those strange people in life that loves to be scared, even if I cannot deal with the aftermath.I'll subject myself to horror movies then spend the next 2 weeks sleeping with the light on and a can of hairspray under my bed so that should a Murderer or ghost dare to attack me, I'll Alberto V05 them to death.
When you think of South Korea, you think of the cutesy cute culture, delicious food, and the beautiful nature, however like many places in the World, Seoul has its fair share of gore and ghouls…
If you are as morbidly interested in the macabre side of Seoul's recent and ancient past as I am, there are several companies that offer night time ghost walks through the city.
Things to do in Seoul for Wellness and Wellbeing
Treat yourself to Korean beauty treatment at one of the city's best spas

Get a Beauty Makeover Fit for a K-Pop Star

Relax Beneath Private Cabanas at Chic Outdoor Pools
Treat Yourself to a Korean Beauty Treatment
Seoul is globally renowned as being the beauty capital of the world. The Korean capital is packed full of award-winning spas, jimjilbangs, beauty parlors, dermatologists and plastic surgeons.
Consider treating yourself to a facial at one of the best spas in town such as Sulwhasoo spa, pr Shangpree spa in Cheongdam for rejuvenating skin treatment and a glow that is oh so Korean.
Get a Beauty Makeover Fit for a K-Pop Star
If you are eager to learn the beauty secrets of Korea's best-loved Hallyu stars then consider booking yourself in for a makeover or a makeup tutorial at one of Seoul's beauty studios. Kowon Beauty in Sinsa-dong, or Jenny House in Cheongdam are two of the best-known beauty parlors in Seoul that are frequented by the likes of Song Ji-Hyon and Han Ji-Man.
The makeovers will leave you all set for a black tie event or a night out in Gangnam while at the same time educating you about the best Korean beauty products to use, and the best makeup techniques that suit you personally.
Relax Beneath Private Cabanas at Chic Outdoor Pools
The spring and summer months in Seoul can get incredibly hot and humid – think temperatures that exceed 35 degrees Celsius. Unless you are staying in an ultra-luxurious hotel, you may not have a swimming pool at the place you are staying and while there are some public pools in Seoul, they are generally incredibly crowded.
Fortunately, some of Seoul's ultra chic hotels boast infinity pools or spacious outdoor pools where you can pay a small fee (typically 30,000 – 50,000 KRW) to access them for a day. The W Seoul-Walkerhill & Sheraton Grande Walkerhill, The Shilla, and The Imperial Palace Hotel all offer day passes to the public.
Admire the Beautiful Nature of the Garden of Morning Calm
Depending on where you are basing yourself in Seoul, the garden of morning calm can be a bit of a trek to get to (it's located about 30 minutes north of the city), but worth it if you have a spare day on your trip.
The garden is the oldest private garden in Korea and features different themed sections that take inspiration from various Oriental nations – from Chinese water gardens to Japanese bonsai forests.
Numerous Korean dramas have been filmed here, and at various points, throughout the year you can visit the garden at night when the grounds are beautifully illuminated with a lighting festival.
When to Travel to Seoul
Arguably the best time to travel to Seoul and Korea is during the Spring or Autumn months when temperatures are warm and pleasant. Seoul experiences some pretty extreme climate conditions.
Summers in Seoul are hot and humid, and monsoon-like rains are very common throughout July and August. On the other hand, winters in Korea are bitterly cold and temperatures often drop below minus fifteen degrees Celsius.
Spring (March to May)
Spring is a pleasant time to travel to Seoul. Temperatures during this period usually range from between 20-25 degrees Celsius. From mid-April, South Korea, like neighbouring Japan, enjoys a cherry blossom season. During this season, the city of Seoul and the banks of the Han river are filled with fragrant pink cherry blossoms.
Though Seoul is still a relatively undiscovered travel destination, Spring is the busiest time to travel here, mostly owing to the cherry bossoms. This of couse means that independent travellers have more opportunity to meet other adventurers, but also that travel costs can be slightly higher. It is advisable to make hotel reservations in advance if travelling to Seoul during Spring.
Summer (June to August)
Summers in Seoul can get very hot, sticky and humid. Temperatures usually range between 35 and 40 degrees Celsius. If you must travel during this time, try to avoid July and August if you can, as monsoon-like rain during the summer is constant. On the plus side, almost everywhere in Seoul has air conditioning.
Autumn (September to November)
Autumn in Seoul shares very similar conditions to Spring. This is also a pleasant time to travel to Seoul, as the heat and humidity of the summer months begins to subside. Expect temperatures in the mid twenties (degrees Celsius) if travelling to Seoul in Autumn.
Winter (December to February)
Winters in Seoul are bitterly cold and temperatures often dip as low as minus 20 degrees celsius. Heavy snow and blizzards often affect Seoul and can make getting around the city that little bit more difficult. With that considered, Seoul attractions look beautiful covered in a blanket of soft white powder. Since Korea is accustomed to experiencing such extreme weather conditions every year, buses, trains, and other transportation runs very smoothly.
Have any further questions about things to do in Seoul, or Korea travel in general? I lived here for a few years and will be happy to assist with any concerns that you may have. Feel free to comment below or reach out to me via email. Safe travels! Melissa xo
Disclaimer: This guide on the best things to do in Seoul may contain affiliate links. This means that if you choose to make a purchase through some of the links on this page, I will obtain a small amount of commission charged at no additional cost to you. This aids me in keeping up with the costs of running this site. Thank you for your understanding.
Note: This article on the best things to do in Seoul was originally written in April 2017. It was last updated on the 29th September 2019.
---