Ansan Multicultural street: As I sit waiting for my gulai kambing Indonesian lamb curry, two Balinese waitresses scuttle over to me excitedly to ask me where I am from and how I happened upon their restaurant in this small industrial town. I tell them that I came here for the food market, and that I have never tried Indonesian food before so when I saw their restaurant whilst passing through the neighbourhood, I wanted to give it a shot. After overhearing the commotion and noticing a Western traveller in the midst, their father comes over to introduce himself too, and to bring me a halogen heater so that I don't get too cold. They give me an array of samples to try and stare at me in fascination, waiting for the verdict.
This is the sweetest of Indonesian hospitality but I'm not in Indonesia mind, I'm in Ansan, South Korea – self proclaimed "multi cultural city" and epicenter of the working class migrant community in Korea.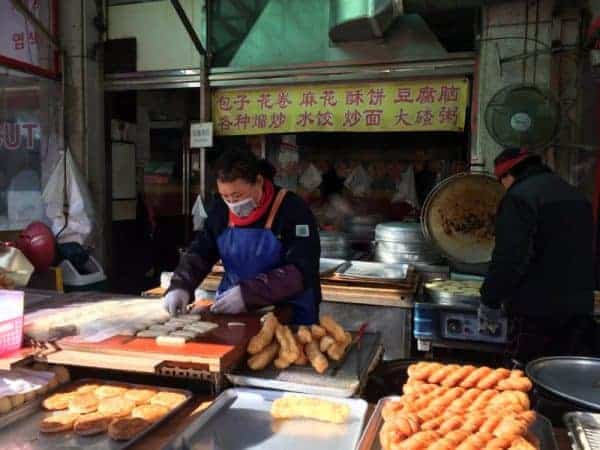 Korea is a strongly homogeneous society with an immigrant population of less than 1%. However, more than two thirds of Ansan's population is made up of foreign immigrants – with a strong presence of migrants from China and South East Asia.
As Koreans became more educated and moved towards white collar office work, they have shunned manufacturing jobs thus leaving a skills gap and a heightened demand for labor workers – cue the influx of foreign workers that started populating Ansan from the 1990's seeking employment opportunities and better lives.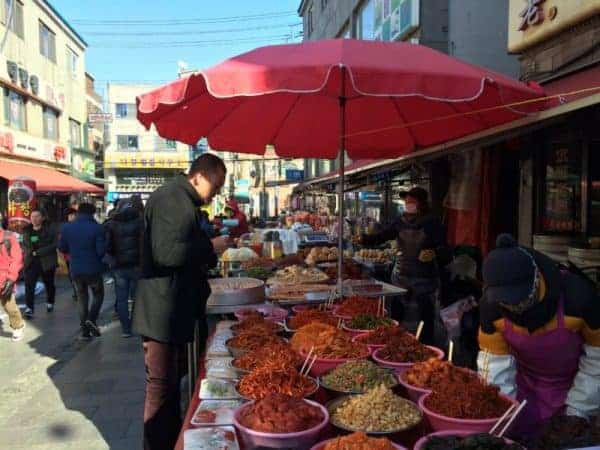 Walking around Ansan, you can almost forget that you are in South Korea, and the City has a feel that reminded me a lot of South East Asia. Street signs and store fronts are no longer in Korean and English, but in Chinese, Vietnamese and Indonesian. The chatter of Korean has been mostly replaced with Mandarin, and the grocery stalls have switched their kimchi and bean paste for Sichuan spices and oriental herbs and medicines.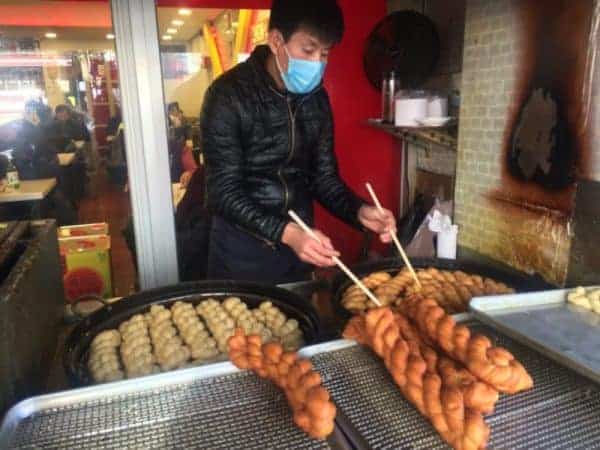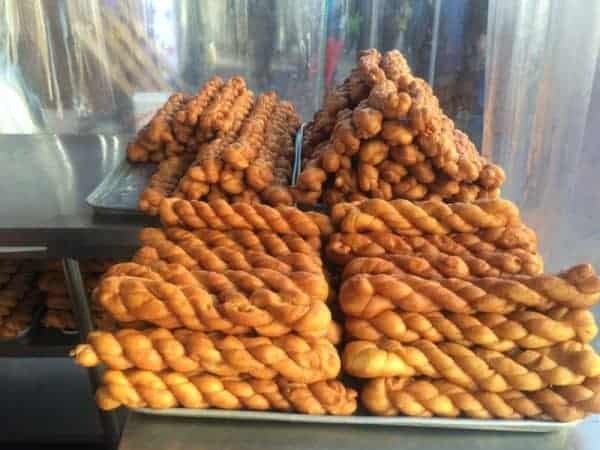 Throughout Ansan's Wongok-Dong district (the area directly adjacent to Ansan station), you can find row upon row of various street food vendors selling their wares, in addition to a seemingly infinite choice of restaurants of various cuisines.
Visiting Ansan in January, at a time where temperatures were just minus twelve degrees centigrade, I wasn't sure what to expect, but I was pleased to see that the Vendors were out in their dozens. There were many stores selling Chinese pastries and I picked up a delicious Youtiao – an oil fried pastry with a somewhat doughnut-esque taste, as well as some Chinese sweet bread.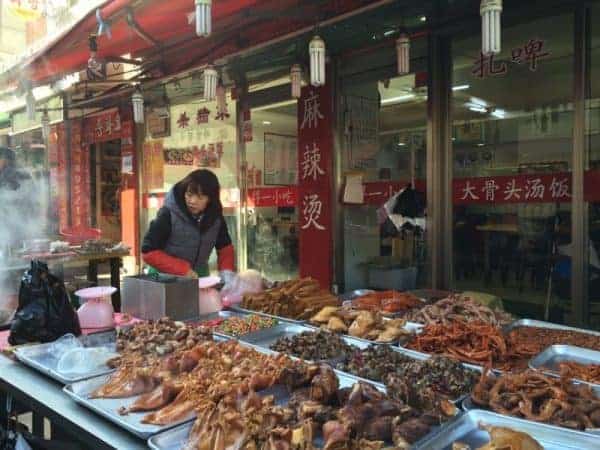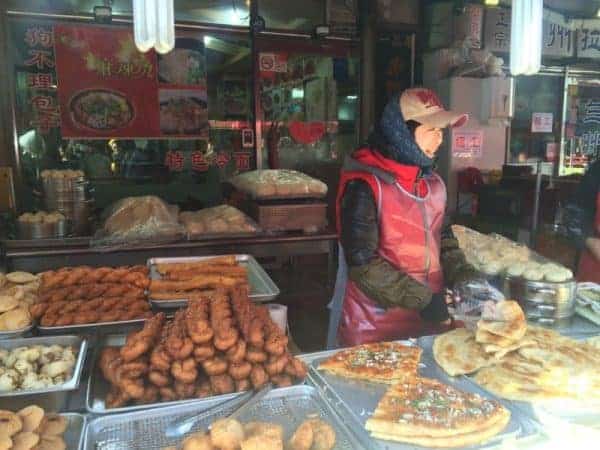 If you ask Seoulites where the international district is, many will point you to Itaewon which, home to the US Army base and thus housing many Western restaurants is a popular hangout spot for expats and trendy Koreans with trendy price tags to boot. Due to Ansan's large migrant population, you can find so many more authentic restaurants set up by foreign expats, for foreign expats, who miss the cuisine of their home country. Ansan is raw, un-touristic and real, and therefore comes without the tourist price tags.
Getting to Ansan Mutlicultural Street
Depending on where you are in Seoul, the journey to Ansan can take anywhere between one to two hours (it is approximately one hour from Seoul Station). Just take line 4 to Ansan and leave the station at exit 1. Walk through the underpass and you will be greeted with the delicious smells of street vendors as you enter "Ansan multicultural street".
You should definitely come hungry! You can easily fill up on street food snacks (most weigh in at 1,000 won or 65p) but you will be spoilt for choice of various adventurous restaurants. The Indonesian place that I ate at was called Warung Kita, which I stumbled upon by chance. Nestled among the infinite options, Samarkand Uzbek Kafe comes highly recommended if you wish to trial some Uzbekistan cuisine, or alternatively Kantipur restaurant is supposed to serve the best Indian food in Korea.
Is it Safe?
Koreans may tell you that Ansan is a dangerous place to venture to, and indeed, it was referred to as a ghetto by the Korean Times, however I felt that the people were a lot friendlier and more hospitable than any that I have ever encountered in Seoul. I felt completely safe in Ansan and I visited as a white solo female.
Have you ever been to Ansan? What do you think? Where have you found the best street food in Korea?
Pin it For Later!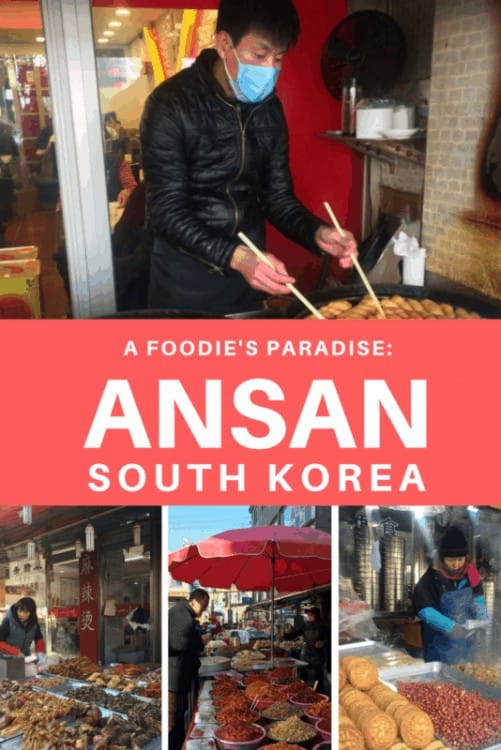 ---