There are so many reasons to love South Korea. There is just something about it that is so captivating, magical, and unlike anywhere else in the world.
Korea boasts a little something for everyone. The cities are dense, bustling megalopolises that are made up of various little districts and neighbourhoods that are like little villages in themselves. Each has its own unique personality.
70% of the country is mountainous and as you venture beyond Seoul, you will find quaint little villages, tea fields, old Joseon houses, and mountaintop Buddhist temples where you can live with monks for a matter of days/weeks. You are hard-pushed to find travel destinations that are as rewarding as South Korea.
Embarking on a South Korea travel itinerary for a few weeks truly is a once-in-a-lifetime experience. Let's look at all the reasons to love South Korea.
Reasons to Love South Korea
South Korea is still relatively off-the-beaten-path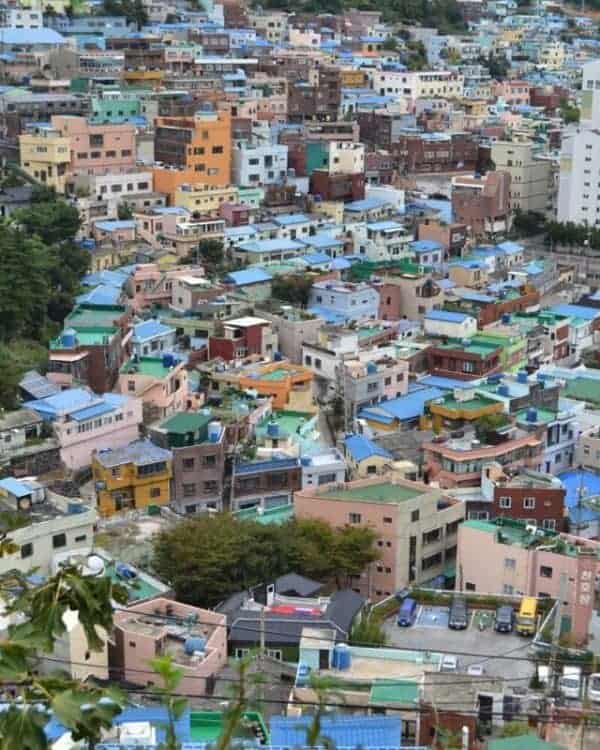 South Korea is a relatively untapped travel destination. Little is known about it on an international scale.
Korean cities like Jeonju, Gyeongju, Sokcho, and Busan are wonderful travel destinations. They are popular among Koreans and ESL Teachers living in the country.
If you visit Korea, you should not miss the opportunity to spend a few days on Jeju island. This tropical paradise is often referred to as the ¨Hawaii of Korea¨.
But mention a weekend break in Jeonju to most people and they have no idea what you are talking about. While it's a shame that Korea is often overlooked, in some ways this may be a good thing.
South Korea has definitely not experienced overtourism like many of its neighbour Asian countries. Travelling in South Korea ensures an authentic experience in a country where you will not be having to contend with masses of tourist crowds.
Korean food is delicious!
If you have travelled a fair bit, you have probably had an experience in the past where you have really gotten tired of the local food in a country you were travelling in. It happens to most of us at some point.
You may begin to crave familiar foods. Or you may have gotten to the point where you felt that you couldn't bear to see another bowl of *insert name of relevant local dish here*.
Fortunately, Korean food is incredibly diverse. You could spend a month in Seoul and discover a new dish and a new favourite Seoul restaurant every day.
A lot of people have a stereotypical perception of Asian food and assume that all the dishes are prepared with fish or strange animals that are not consumed in the west. However, many of Korea's noodle dishes, jiggaes (soups), and marinated meat dishes are suitable for a western palate.
Korean food delivers just the right blend between eastern and western cuisines. If you want to sample some quintessentially Korean dishes, be sure to order kimchi jiggae.
Popular dishes to try
Koreans enjoy kimchi (fermented, pickled cabbage) as an accompaniment to virtually every meal. There are actually more than 100 types of kimchi in existence!
Kimchi jiggae, then, is a kimchi-based stew that is also prepared with pork, tofu, and a spicy broth made with soy sauce, gochujang, and chili flakes. If you find yourself in Seoul, head to Gwanghwamun Jip (12 Saemunan-ro 5-gil, Jongno-gu), a tiny hole-in-the-wall near Gwanghwamun square that only serves kimchi jiggae.
The lady that owns this restaurant has won awards for her recipe and has been recognised in international media publications. Locals widely regard this as being the very best place to eat the dish and that's saying something considering the fact that they will typically eat it 2-3 times a week!
Another must-try local dish? Bibimbap! This beef hot pot dish originates from Jeonju and is made by serving rice with vegetables, beef, and spicy gochujang sauce.
Korean street food is unparalleled
Korean street food is a large part of Korean culture. This is a great way to eat out without breaking the bank – perfect if you are traveling on a budget.
You will find street food stalls on virtually every street corner of all Korean towns and cities. There are also several larger markets in Seoul, Busan, and beyond, dedicated to street food.
In Seoul, Gwangjang market, Ansan multicultural street, Noryangjin fish market, Tongin traditional market, and Namdaemun food market street are all spots to add to your radar. Gwangjang is a great place for more adventurous eaters. Meanwhile, Ansan is filled with vendors that hail from China and Southeast Asia.
Tteokbokki (chewy rice cakes served in spicy tomato sauce) is a popular street food dish that you will find virtually everywhere. If you have a sweet tooth, you will love hotteok 호떡. These are sweet pancakes that are typically made in the shape of a fish and filled with red bean paste.
Seoul is the beauty capital of the world!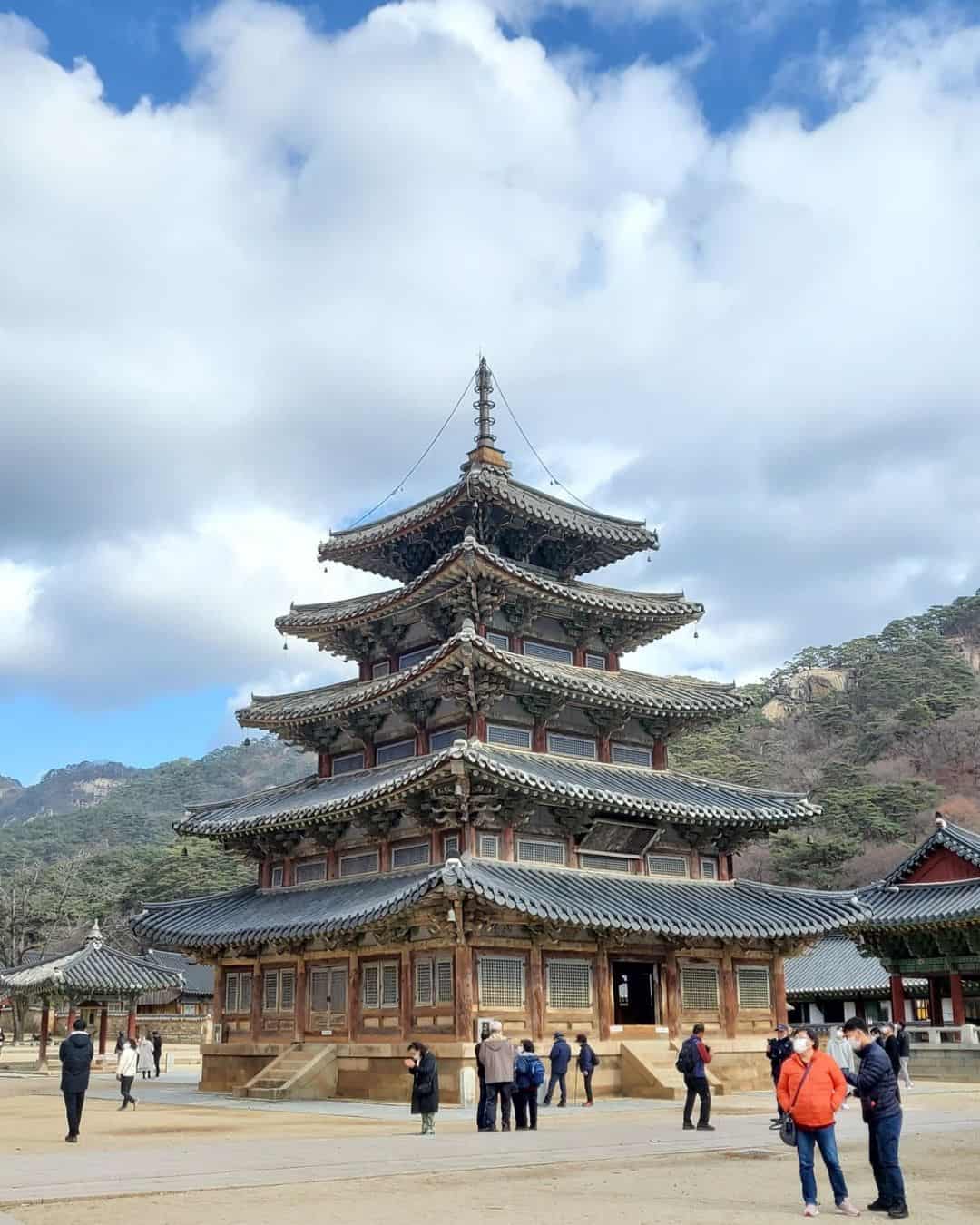 It is a widely-known fact that Seoul is the beauty capital of the world. There are cosmetic stores, beauty salons, and nail bars on virtually every street corner in Seoul districts like Insadong and Myeongdong.
Not to mention, Korean cosmetics and skin care products have received major international recognition in recent years. In 2018, the South Korean beauty industry was estimated to have a value of more than $13.1 billion.
The Korean cosmetic industry is more than 10 years ahead of its American, European, and Western counterparts. Korean beauty standards differ a lot from beauty standards in the west, with a lot of emphasis being placed on taking care of the skin.
While you are in Seoul, you may want to consider treating yourself to a facial. That way you will get to experience the secrets of that fresh, glowing skin that is uniquely Korean, for yourself.
Shangpree Spa in Cheongdam offers indulgent facials and is beloved by movie stars, K-Pop singers, and the Seoul elite. You may also want to consider getting a Korean body scrub at a jimjilbang (traditional Korean bathhouse).
Koreans are welcoming, fun-loving people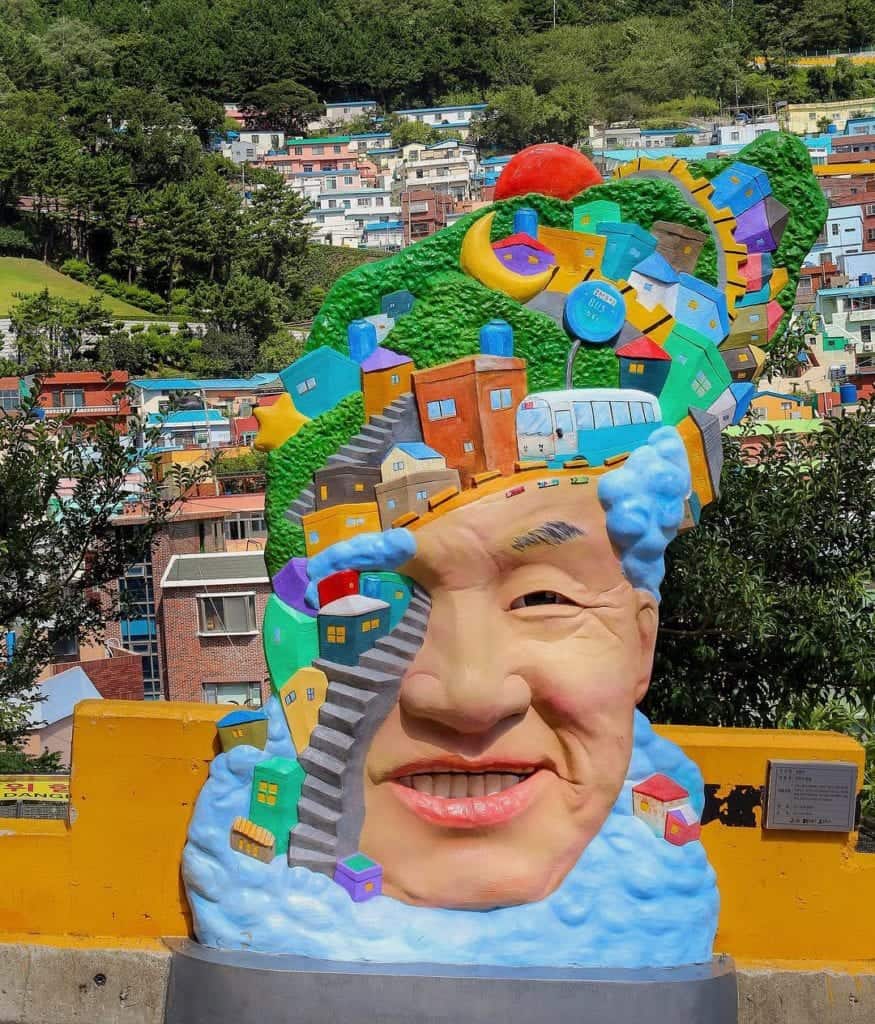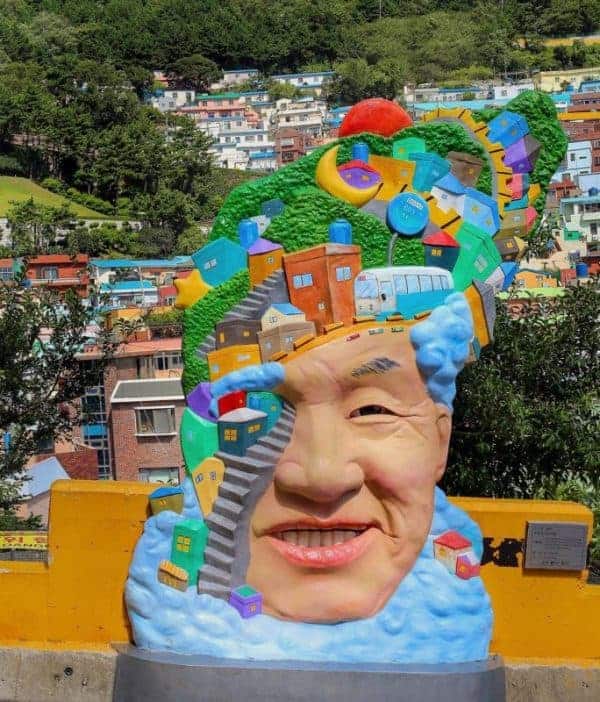 Korean people are very kind and friendly. For the most part, Korean locals have a genuine interest in meeting people from other backgrounds and cultures and learning about where they come from.
During my time living and travelling in Korea, I met many people who went out of their way to be kind to me with no expectation of anything in return. This is a rare quality to find in the world today.
You will find that there are a lot of language exchange groups scattered all over the country, where locals try to improve their English by hanging out with foreigners, in exchange for teaching the foreigners some Korean. These groups can be a great way to meet local friends.
Korea has a fascinating history and culture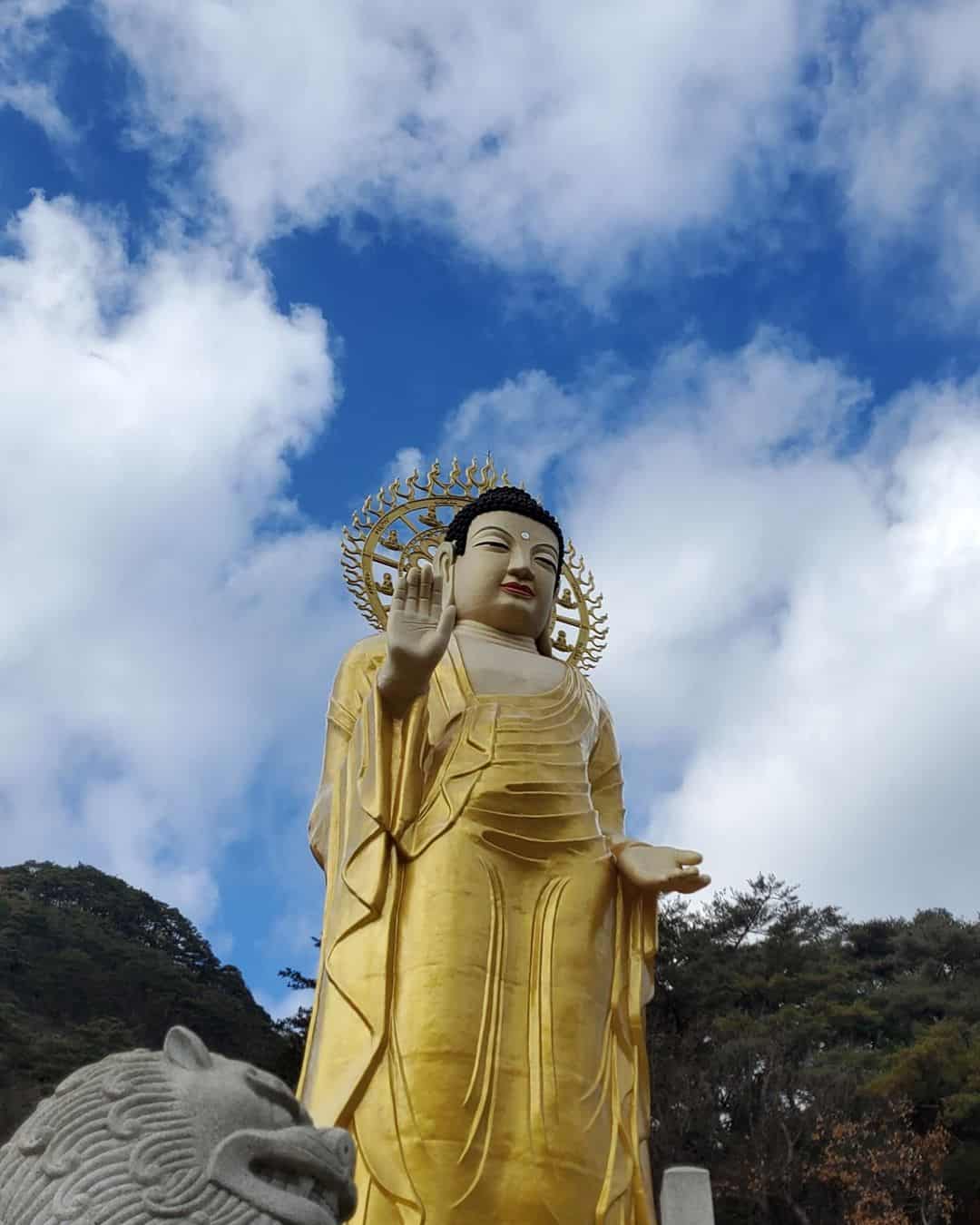 Korea is rich in history that dates back centuries. There are hundreds of ancient temples and historical sites dotted throughout the country. Rest assured, you will always have plenty to see and do.
Korea is relatively new to international tourism. In recent years, there have been a lot of initiatives by the Korean Tourism Board to encourage foreign travellers to visit the country.
A lot of attractions are free or very affordable to enter. Initiatives like the Korean Temple stay program give you a wonderful opportunity to learn about this vibrant country.
There are constant events and festivals
Every time you walk past Gwanghamun Square, Seoul there seems to be something going down. Whether that is old Korean ladies dancing around with tambourines, or North Korean food shows and live music.
Koreans have some pretty unique celebrations within their annual calendars. For example, Chuseok (Korean Thanksgiving) and Hangeul Day (Celebration of the Korean language).
There are also some peculiar and "only in Korea" type festivals also. The Kimchi festival and the Boryeong mud festival are two such examples.
Koreans have a huge passion for outdoor culture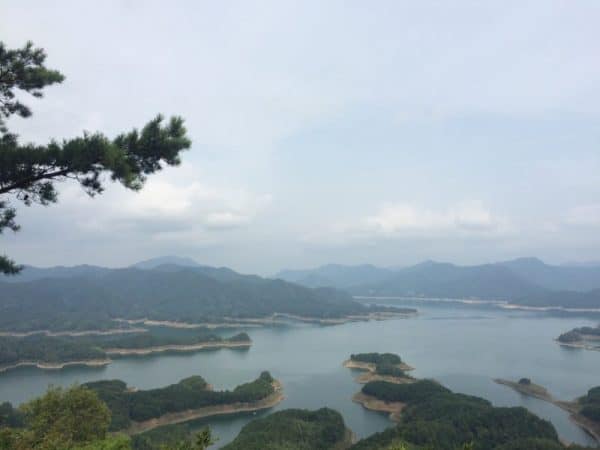 Seoul is often depicted as a bustling megalopolis. However, that is far from reality.
As a matter of fact, 70% of South Korea is mountainous. Hiking is essentially the "national sport" of Korea. Many trails and mountain ascents can be found just a short distance away from central Seoul.
They make perfect day trips from the Korean capital.
Even if you are travelling Korea solo, there are numerous hiking groups across the country that organise regular hiking trips and excursions. Check Couchsurfing, Meetup.com, and WinK (When in Korea) for the latest events.
Korea is a Coffee Addict's Paradise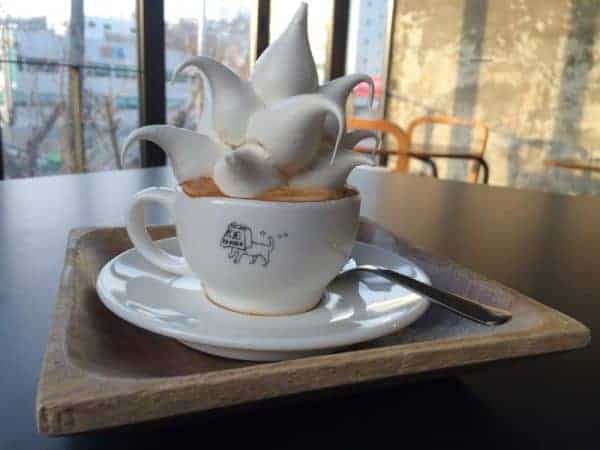 Coffee culture is huge in Korea. There is a coffee shop on virtually every street corner in Seoul. Many of these have been decorated with quirky, and often downright eccentric themes.
Many Seoul coffee shops were photogenic and ¨instagrammable¨ before being instagrammable was even a thing. Hell Cafe (238-43 Bogwang-dong, Yongsan-gu) is one place to add to your radar if you are a fan of quality coffee.
Many of the baristas working here have won awards and are recognised as being among the best in the country. Meanwhile, Stylenanda Pink Pool cafe (23 Wausan-ro 29da-gil, Mapo-gu) is a cute coffee shop and concept fashion/beauty store that is styled like a pink, feminine hotel.
There is a large international community
A combination of Ex-pats, ESL teachers, Travellers, and fun-loving Koreans make for a great community of people to socialise with in Korea. There are so many like-minded people living or passing through here with similar interests.
You can check apps like Couchsurfing or Meetup to find events taking place during your trip. Korean and English language exchanges are popular and are another great way to both make Korean friends and learn some hangul.
Koreans follow the mantra of work hard, play harder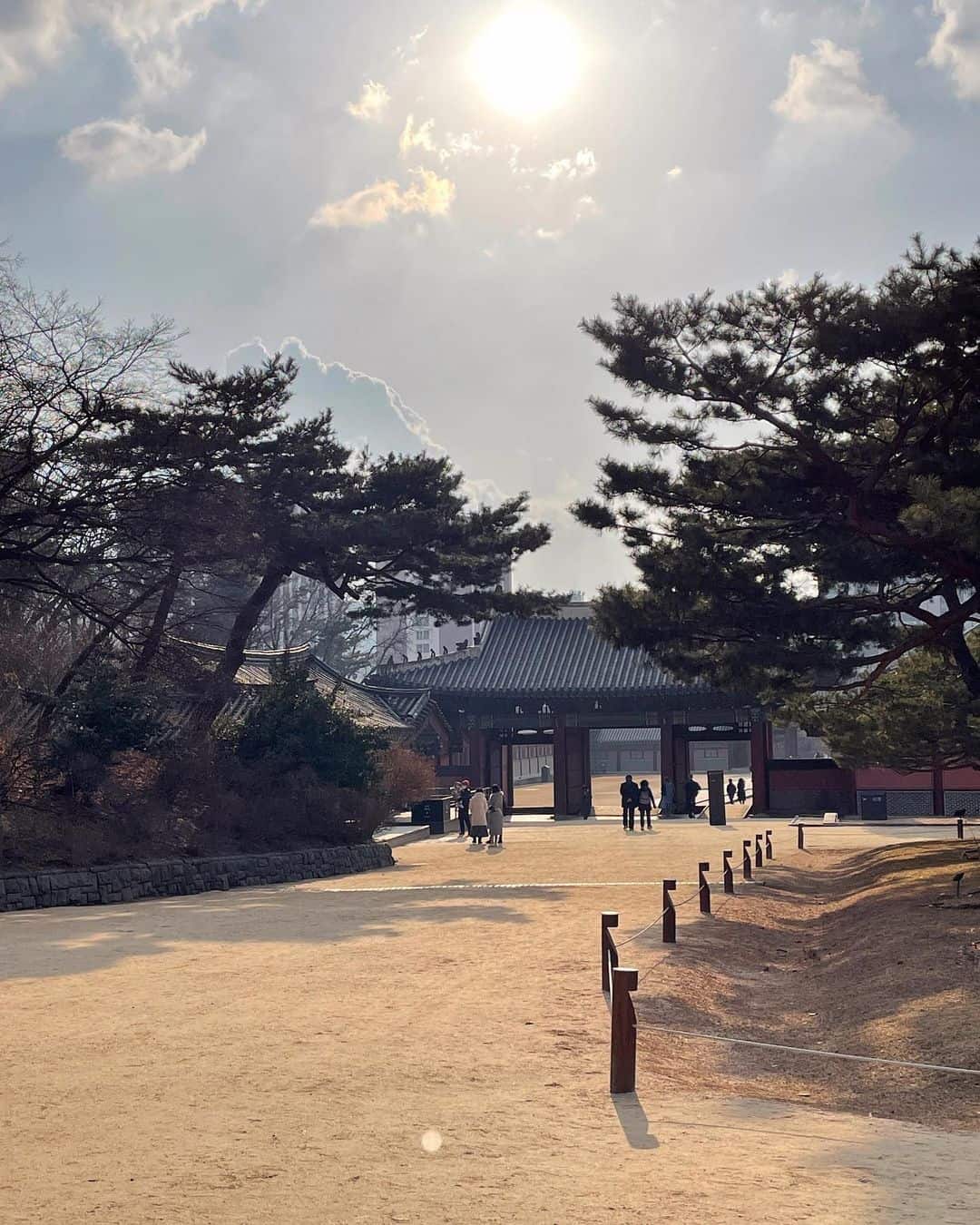 It is true that Koreans have some of the longest studying and working schedules in the world. However, they party just as hard.
Who cares if it's a Tuesday and you have to be up tomorrow? Bars and clubs rarely have a closing hour and there's no open bottle rule so it's perfectly acceptable to swig your makgeolli on the subway on your way to the next party.
Korean lifestyle goes beyond the dull western working routine of working a 9-5 and living for the weekend. Koreans work hard but they certainly make use of every moment of free time they have available.
Korea is a safe country
Korea is a very safe country. Since the country has such a nighttime culture, even walking home late in the evening there will always be people around.
But it isn't just that. Having respect for other people and their belongings is so deeply ingrained in Korean culture.
You could easily venture into a coffee place, leave your things unattended at your table for a while and wander off. When you got back, you would be sure to find that all of your things were where you left them.
What other countries in the world could you say that about? Even solo female travellers can feel very safe in Korea.
Public transport is cheap and efficient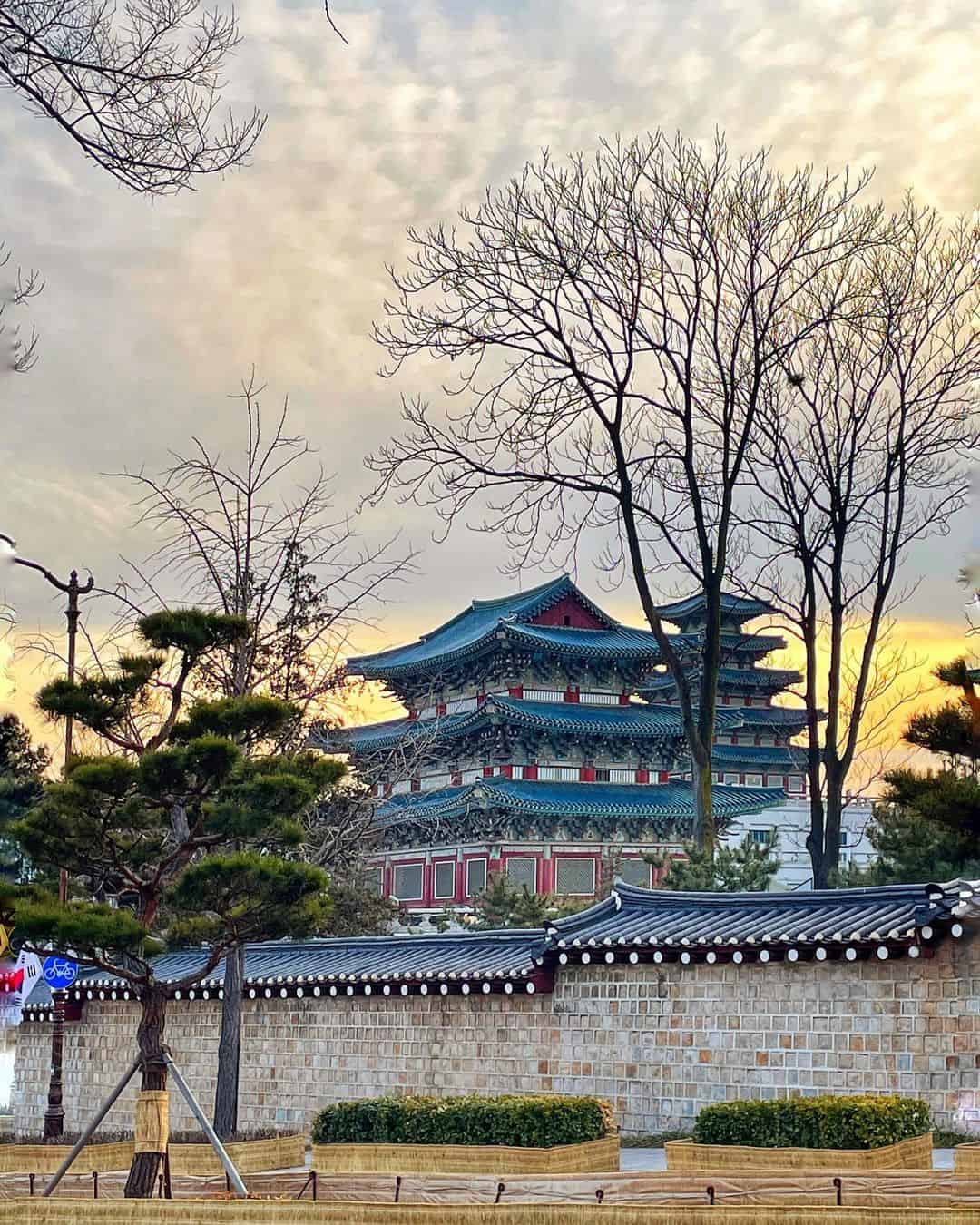 The subway is super efficient and cheap in Korea. The Seoul metro network extends out of Seoul central into neighbouring districts of Suwon and Bucheon.
Express trains exist to make longer journeys faster and more manageable. Rest assured, you won't find it tricky to get around during your Seoul itinerary.
A city bus to any stop in Seoul will not set you back more than $2 at most. When travelling cross-country by bus or rail, you will rarely spend more than $30 on a ticket.
Parting Words
These are the 13 why reasons I love South Korea. Although when I sit and think about it there are many more reasons to love South Korea.
Have you ever visited? What do you love about the country? Conversely, were there any things that you didn't like about Korea? If you are interested in learning more about Korea, you may also enjoy reading this post on South Korean culture and traditions
Have a wonderful time exploring this magical country! Annyeonghaseyo! Melissa xo
---