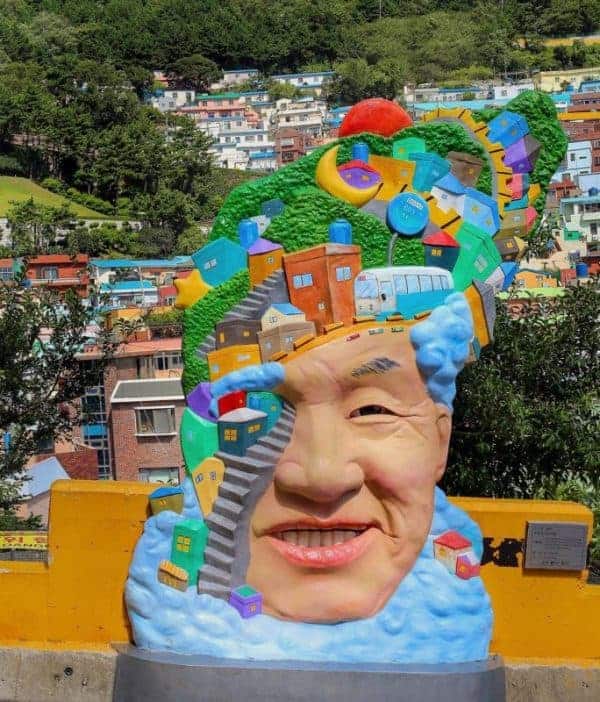 There are countless options for taking day trips from Seoul. Whether you are interested in hiking and nature, or history and culture, rest assured, you will find something that interests you. 
Seoul is a wonderful city – take it from someone who has spent two years living here! Each district of this bustling megalopolis has its own personality and is like a small town in itself. That said, there are occasions where you want to escape the hustle and bustle of city life. For those occasions, you can consider the day trips suggested here.
Day Trips from Seoul:
Do it Alone or Guided Tour?
Seoul has an excellent public transport network. The buses, metros, and trains that operate from Korea's capital make it incredibly easy to get around South Korea independently. Services are frequent, announcements are made in English, and public transport is always on time. 
Generally speaking, travelling independently is generally much cheaper than doing tours. That said, there are still occasions where tours are preferable.
Some places in South Korea are tricky to navigate without your own transport (i.e. Gapyeong County or Danyang). There are also places in which you are not permitted to travel independently (e.g. the border with North Korea). 
Sometimes, taking a tour just takes out a lot of the hassle and enables you to meet other travellers. This guide discusses the best day trips from Seoul and how to get to each place. It provides information on getting to each spot via a tour and via public transport so you can choose which option is best for you.
Best Day Trips from Seoul
The options for taking day trips from Seoul are plentiful. Some of the most popular daily excursions to consider if you are only in the city for a limited amount of time are: 
The Korean Border (DMZ) – Korea's most popular tourist attraction! 


Hiking in Bukhansan National Park 


Day trip to Suwon and the Hwaseong Fortress 


Experience the beautiful nature of the Garden of Morning Calm and Gapyeong 
20 Wonderful Day Trips to Take From Seoul
Revel in the Rural Ambiance of Paju
Paju, also often referred to as Korea's "book city" is one of the northernmost points that you can reach from Seoul before arriving at the Korean border.
There are also certain points from here that enable you a perfect view across to the mysterious hermit kingdom of North Korea. This makes Paju a nice alternative day trip from Seoul for those who prefer not to do a DMZ tour.
Paju city and its surrounding areas are really quite beautiful. The region boasts a lot of opportunities by way of cultural immersion and exploration. Venture to Paju's Provence Village – a scenic area whose stores and cafes are painted in pastel shades and decorated with adorable murals.
There is also the Gyeonggi English Village which was originally created as a place for Korean students to learn English. Though officially the Gyeonggi English Village is now closed, unofficially a lot of the dorms are still rented out to visitors, and the coffee shops and stores are open.
The Gyeonggi English village is designed to look like a faux-London and definitely has its charm.
Getting to Paju
Paju can be reached easily from downtown Seoul; travellers just need to hop on the Paju-bound bus from Hapjeong station (Bus 2200). The journey takes approximately 30 minutes in each direction.
Try Your Hand at Creative Pursuits in the Pocheon Art Valley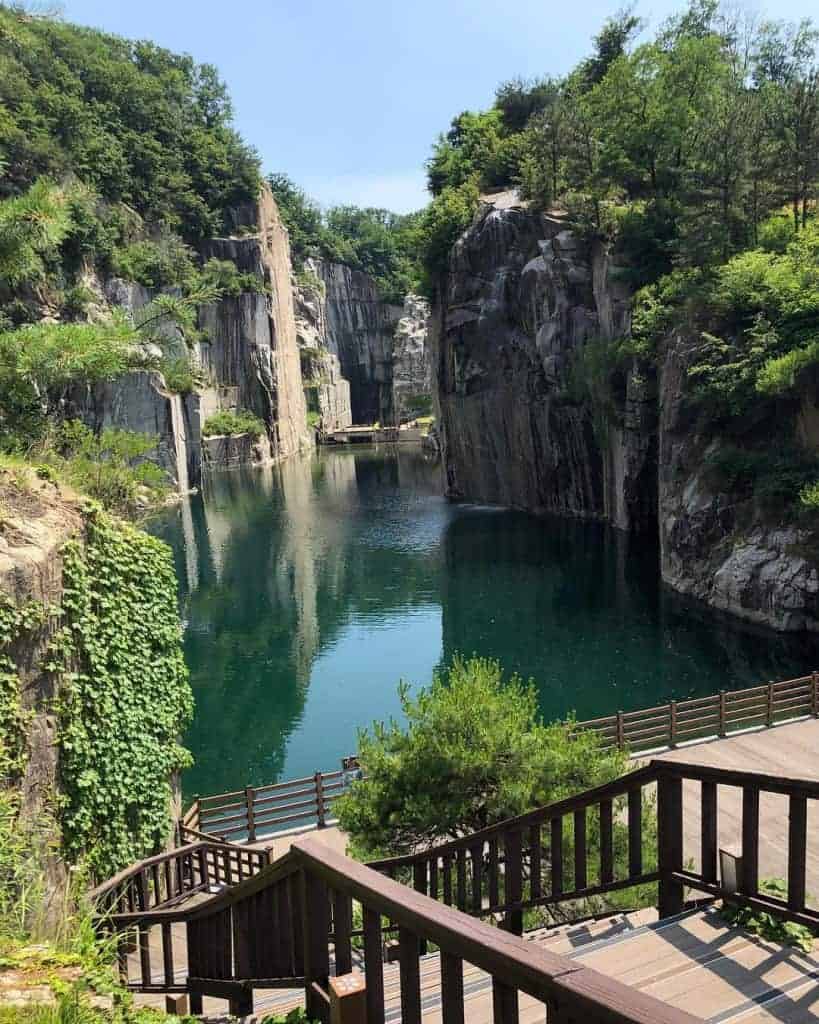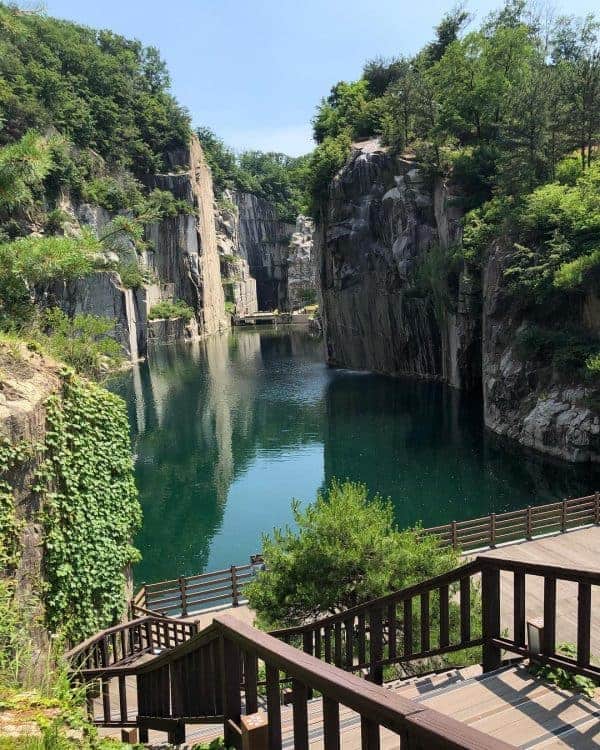 Pocheon Art Valley makes for a wonderful day trip from Seoul for those seeking something a little different. The valley is actually an old rock quarry that has been transformed into a beautiful park with an artistic flair.
The rocks of the quarry were blasted out to form a stunning man-made lake surrounded by dramatic, jagged rock formations. The lake itself is a beautiful place to stop and have a picnic.
As you wander around Pocheon Art Valley, you will find dozens of inspiring open exhibits and murals from local artists. There is an arts and crafts workshop situated here that allows travellers to take a more "hands-on" approach to unleashing their creative spirit.
Various special events and performances are hosted throughout the year. On a more regular basis, classes and craft workshops such as soap making, pottery classes, and glass-blowing classes are available.
Sample Fresh Seafood Delicacies in Sokcho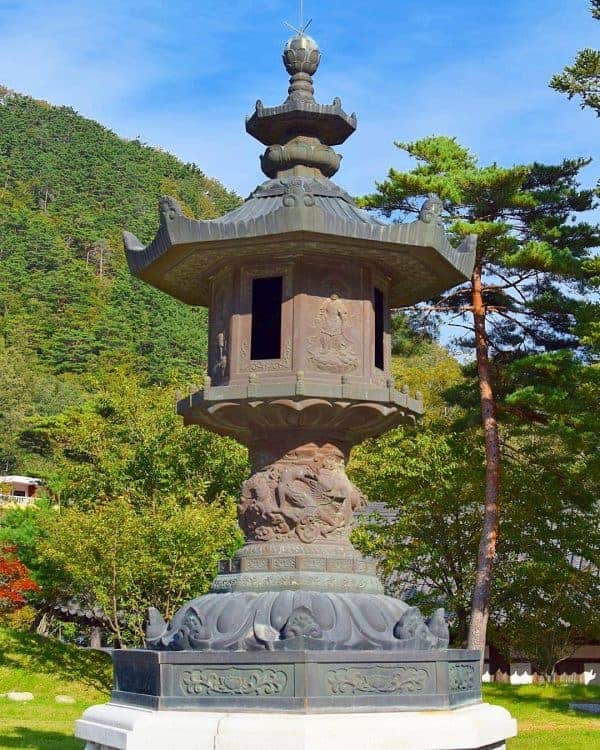 Close to the majestic Seoraksan national park, Sokcho is a culturally rich fishing town that is often missed from most Korea travel itineraries, despite having plenty to offer.
Clustered along the seafront, travellers can find an array of seafood restaurants that sell delicacies that are specific to this region. From here, you can also ride a boat to Abai Village – a unique region that is home to those who fled from North Korea after the Korean war.
In the spring and summer months, Sokcho beach provides some nice respite from the heat and humidity.
Due to Sokcho's proximity to Seoraksan National Park, a visit to the fishing town can act as a jumping-off point for hiking Mount Seorak and its surroundings.
Ascend the Breathtaking Peaks at Bukhansan
If there were a national sport in South Korea, hiking would be it. Though the mention of South Korea often conjures up images of Seoul as a bustling, skyscraper-filled megalopolis, the country actually consists of 70% mountain ranges. Korea offers a seemingly infinite number of options for trekking and outdoor exploration.
That said, not all hiking routes are created equal, and Bukhansan remains a local favourite. Standing tall at 836.5m, the tallest peak at Bukhansan is Baegundae. Insubong peak (810.5m) and Mangyongdae Peak (799.5m) follow. The peaks offer phenomenal views over Bukhansan park, with Seoul in the distance.
There are various entry points and trails at Bukhansan. It's best to research the route that you want to take thoroughly before embarking on a hike, but assured that even the less seasoned hikers will find a pleasant and suitable route at Bukhansan.
Uncover the Underrated Charm of Incheon
Most people hear Incheon and automatically think of Seoul's Incheon airport. There is plenty to explore in Seoul's sister city, but sadly it is often overlooked and presumed to have little to offer the world traveller. That couldn't be farther from the truth though.
From mural art villages to beautiful parks and green spaces, Incheon has a little of everything. The best part? Seoul metro runs straight into Incheon so it could not be easier to get to!
On arrival in Incheon, head over to Songwol-dong Fairy Tale Village. Songwol-dong is one of Korea's numerous mural art villages, though particularly unique as its focus is around Disney and popular themes/characters from fairytale books.
The buildings and houses here were once crumbling and unsightly, and this neighbourhood was previously less than desirable. Thanks to an initiative by the Korean government though, the district was given a new, bright pink lease of life!
Nature lovers visiting Incheon for the first time can pack a picnic and stroll around Songdo Central Park, while those interested in the spiritual highlights can wander the beautiful grounds of Jeondeungsa Temple.
Incheon also makes a good starting point for excursions out to Baengnyeongdo Island – the northernmost island between the two Koreas and home to ample scenic hiking routes.
Escape to the Tranquility of Daecheon Beach
Daecheon Beach is one of the largest stretches of coastline on the West Coast of South Korea. Daecheon is well-known for being the home of the annual "Boryeong Mud Festival" but sludgy fun aside, it's a nice spot to head for some sun, sand, and sea during the summer months.
Though Daecheon can get a little crowded during the summer, it extends over 3.5km and so it is never overbearingly rammed.
Embrace Your Inner Tourist at Yongin City
Located just a stone's throw away from Seoul, Yongin City is home to a number of fun-filled attractions. Everland, South Korea's largest theme park is situated here. (You can think of Everland as South Korea's answer to the American Six Flags, or the British Alton Towers!)
Everything from adrenaline-pumping roller coasters, to cutesy boat rides, can be found at Everland. During the winter months, Everland also boasts some of the best ice-skating and sledding facilities in the country.
Yongin City is also home to a traditional Korean Folk Village. Admittedly a little touristy, the village acts as a "living" museum to depict what life was like in Korea through the centuries, in addition to the types of houses that people lived in.
Traditional performances such as martial arts, wedding ceremonies and dances/musical performances are scheduled throughout the day.
Venture off the Beaten Track to Yeongjongdo Island
As far as day trips from Seoul go, Yeongjongdo island is pretty off the beaten track. Situated close to Incheon, Yeongjongdo is actually where Seoul's Incheon International Airport is located and the airport is pretty much all that most travellers will get to see of the island.
Aside from being the main point of arrival into Korea though, Yeongjongdo also hosts some beautiful beaches – including Eurwangni beach and Wangsan beach – both of which are among the most easily accessible beaches from Seoul.
Experience Incredible Nature in Chuncheon
Chuncheon is without a doubt one of the best day trips from Seoul, particularly for those who love to escape the hustle and bustle of being in a big city and get back to nature.
There are enough outdoorsy activities in Chuncheon to last you for an entire week. Chuncheon is home to Cheongpyeong lake – a popular vacation spot for Koreans all year round and a lovely place to hike, camp, or simply enjoy some water sports.
Throughout South Korea, you can find all manner of weird and wonderful Korean hotels and accommodations. The Chuncheon region is particularly special for that though, as most of the pensions in this region follow particular themes.
How about spending the night in a giant Soju bottle, or sleeping in a house that is designed to be a replica of Snow White's cottage? Only in Chuncheon!
Peer into North Korea at the DMZ
The Korean demilitarised zone is actually Korea's biggest tourist attraction. It sounds sketchy, but taking a tour here is perfectly safe and in fact tours run from both the North and South Korean sides daily.
There are a number of tour options available – I would recommend opting for one which gives you the opportunity to visit the Joint Security Area – aka the place where North and South Korean armed forces stand face to face constantly monitoring their enemy in an eerie silence.
From Dora observatory, you can peer through binoculars into North Korea as both sides blast propaganda, and nearby you can tread the length of the infiltration tunnels built by North Korea after the peace treaty was signed with the intention of carrying out a surprise attack on Seoul.
Depending on the specific tour you choose, expect to pay between $100 – $150 for the border tour. The tours pick up from a number of central Seoul hotels.
Stroll the Walls of the Suwon Hwaseong Fortress
Suwon is a small city situated 20 miles south of Seoul. Suwon's main attraction is its fortified Hwaseong Fortress. The structure was built by King Jeong-jo back in 1796 when he tried (unsuccessfully) to persuade everyone that Suwon should be the capital of Korea instead of Seoul – but nobody was interested… Sorry lad!
The fortress is expansive – you could actually spend half a day traversing its grounds. The forested walks it encapsulates are quite pleasant. On certain days of the week, free traditional performances are held outside the Hwaseong Haenggung including questionable Korean tightrope walking, farming music and ancient dances.
Close to the Paldalmun Gate entrance of Hwaseong, there is a small mural village where locals have decorated their homes and communal areas with beautiful artwork. There is also a traditional market nearby where you can try all of the classic Korean street foods, or stop into a restaurant to try grilled beef ribs (gal-bi 갈비) the local delicacy.
If you have a little longer to spare in Suwon, I'd recommend hopping on the subway once again and taking the metro from Suwon station to Suwon City Hall. Head to Ingye-Ro (Ingyedong) which is a super fun street filled with noraebang (Korean karaoke bars) and tons of local bars and restaurants with great atmospheres. Ingyedong is almost like another Hongdae, just sans westerners.
Getting to Suwon from Seoul
Suwon is easy to get to by metro. You can take the express metro line one from Seoul Station (Blue Line) and get off at Suwon. It costs around $2.50 and should take you around 30 minutes
Stuff Your Face at Ansan Multicultural Street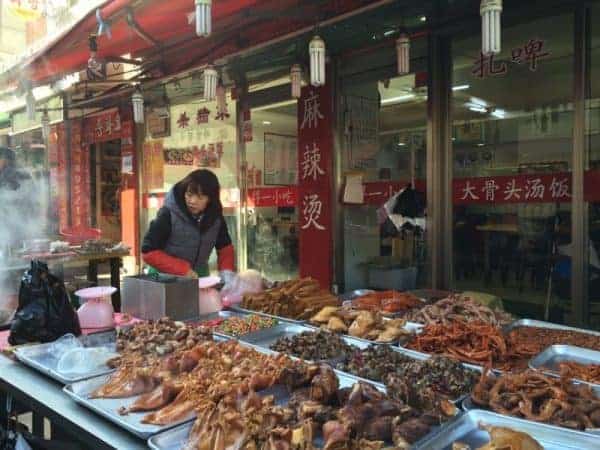 Ansan is the perfect day trip from Seoul for foodie travellers. Visitors to Seoul may assume that Itaewon is the city's international district, however the true flavours of world cuisine can be found in neighbouring Ansan. Most of Korea's international migrant population live in Ansan.
Walking around Ansan, you can almost forget that you are in South Korea, and the City has a feel that reminded me a lot of Southeast Asia. Street signs and store fronts are no longer in Korean and English, but in Chinese, Vietnamese and Indonesian.
The chatter of Korean has been mostly replaced with Mandarin, and the grocery stalls have switched their kimchi and bean paste for Sichuan spices and oriental herbs and medicines.
Throughout Ansan's Wongok-Dong district (the area directly adjacent to Ansan station), you can find row upon row of various street food vendors selling their wares, in addition to a seemingly infinite choice of restaurants of various cuisines.
Embrace the Peace and Tranquility of Gapyeong County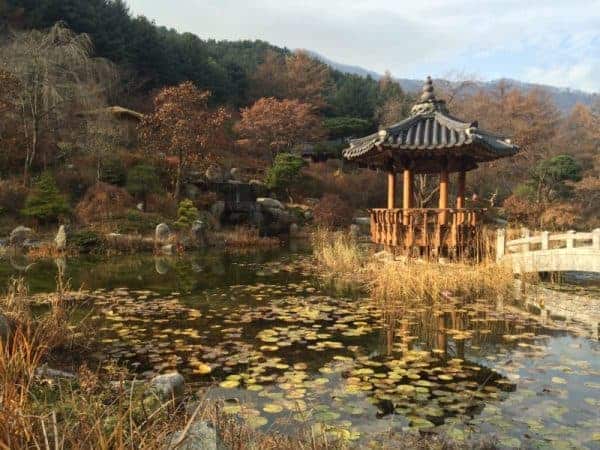 Gapyeong county is home to some of the most beautiful nature in Korea. Its resident garden – the garden of morning calm is the largest public garden in Korea and has been featured in countless K-dramas and romantic movies.
The garden is comprised of themed sections that demonstrate traditional gardens from different oriental nations – A Japanese bonsai garden, a traditional Korean garden, and a Chinese water garden. The garden of morning calm is truly breathtaking and every turn presents an incredible photo opportunity.
Gapyeong is also home to Nami Island – famous for being the filming location of the K-Drama Winter Sonata. It's a great place to get back to nature and have a much-needed break from the big city vibes of Seoul. You can rent bikes and cycle through the forests, or stroll by the picturesque lake beneath the sequoias.
Finally while in Gapyeong, you can explore Petite France which is a European themed artificial village designed to give Koreans a taste of Parisian life (it even has its own mini Eiffel Tower!)
Enjoy an Island Escape to Muuido Island
It gets incredibly hot and humid in Seoul during the summer months but the good news is that you don't have to travel all the way down to Busan and Jeju to get a little R&R by the sea. Simply hop on the ferry to Muuido at Jamjinnaru ferry terminal. Lined with minbak beach huts and tropical greenery, the island's Hanagae Beach is a little slice of paradise.
Visit Jeonju, Korea's Foodie City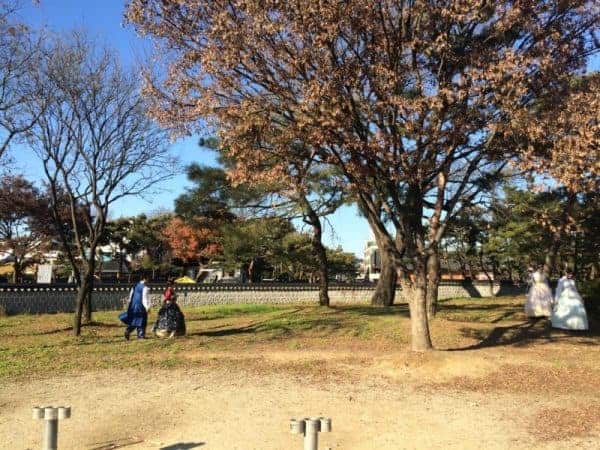 Korea's foodie capital and UNESCO city of gastronomy, Jeonju is situated just an hour south of Seoul.
Jeonju is a popular destination for a weekend break among foodie Koreans. With exquisite restaurants and unique street food eats around every corner, it is easy to understand the appeal.
So far, this tasty city has escaped the radar of international visitors whom, if adventurous enough even to venture to Korea to the first place, only follow the well-trodden paths down to Busan and Jeju island from Seoul.
If you have a little extra time in Korea then it's worth staying overnight, but this trip can absolutely be done in one day. Explore the winding streets of the hanok maul, enjoy the cinnamon infused taste of spiced moju, and experiment with delicacies from across Asia at the Nambu night market. Jeonju is my favourite Korean city outside of Seoul.
Have Brunch at Jukjeon Cafe Street
For the young and trendy in Seoul, Jukjeon is the place to be, especially during the day. The tree lined promenades here are complete with young Koreans sipping coffee outside beneath cabanas. Jukjeon has a sophisticated European feel to it that makes you almost forget that you are in the heart of Asia.
Western food is not so easy to come by in Seoul. There are a couple of brunch places near Gangnam station but expect to see lines of people queuing up all around the block for French toast (I'm serious!), Jukjeon is filled with cute quaint places serving up yummy brunches and sweet treats.
Uncover the Myths and History of Ganghwado Island
Ganghwa is an island steeped in history that has been occupied since ancient times. Its rural landscape provides a stark contrast to that of Seoul – with rolling green fields as far as the eye can see, misty mountains, dense pine forests, and secret hidden temples.
Dangun, the mythical king who is said to have founded Korea in 2333BC has an alter on top of Mount Manisan at the south of the island. A scenic hiking trail runs to the top of the mountain and in October each year, an honorary sacrificial ritual is still performed.
Don't miss Bomunsa temple with its huge Buddha carved into the rock face accompanied by an army of teeny tiny Buddhas that kind of look like the Korean answer to China's terracotta warriors.
There's also an observatory on the island at which you can peep through binoculars into North Korea in a voyeuristic fashion since Ganghwa is so close to the Korean border. (A good alternative if you're not sold in the idea of visiting the Korean border).
Fall in Love with Beautiful Busan
Busan is a little far from Seoul and it really deserves more of your time than to be crammed into one day but if your time in Korea is limited, it is possible (just bear in mind that it takes circa 3 hours each direction to get to Busan).
With clifftop temples overlooking the sea, miles of golden sandy beaches and fascinating traditional food markets, the coastal city of Busan provides a nice contrast to Seoul. For inspiration on what to do in Busan, take a look at my article on things to do in Busan.
Admire the Rural Beauty of Danyang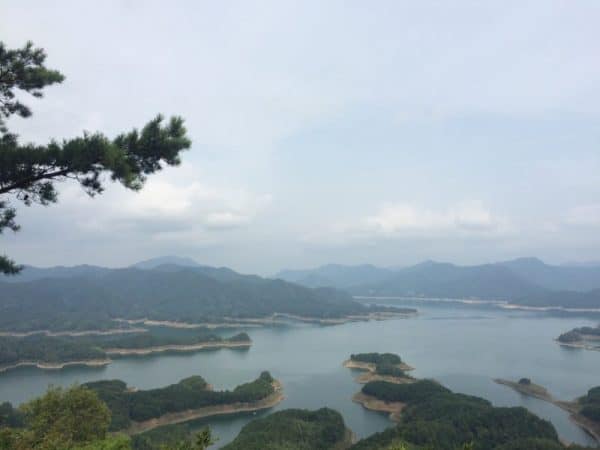 Danyang is a beautiful, picturesque part of Korea famous for its lush greenery. Located just a few hours south of Seoul, it makes for the perfect weekend getaway from the city.
The town itself is a quaint little resort town but the highlight of the region is its nature. Danyang is home to some of the most magnificent hiking trails in South Korea.
Observe Beautiful Traditions in Andong
The self-proclaimed "Capital City of Korean Spiritual Culture", Andong is a quaint village located in the centre of South Korea. In October, Andong hosts the hahoe mask festival.
The Hahoe Village is considered to be one of the best folk villages in Korea and has preserved a number of cultural traditions – including a traditional Korean masked dance and Korean fireworks.
The descendants of the families that first settled in Andong are still living here some 600 years later. Andong was also the place that Queen Elizabeth II decided to celebrate her 79th birthday, so expect to see tributes to her all arond the village.
The exquisite masks that are a long-standing local handicraft make for great souvenirs and can be picked up from between 20,000 – 40,000 won ($20-$40).

Take a Trip to Historic Gyeongju
Gyeongju is often lovingly referred to as being South Korea's "museum without walls". This is for good reason – there are so many fascinating historical sites scattered throughout this rural city that it feels as though you are in one big open-air museum!
As you wander around the city, you will notice huge mounds within the grassy landscapes – these are the Royal tombs of nobles who lived in Korea during the Silla period and they are everywhere!
Be sure to take a short bus ride from the centre of Gyeongju out to Seokgurum. This is an ancient Buddhist temple that sits atop a mountain. The most interesting thing about Seokgurum is its grotto – Here you can find a huge granite statue of Buddha that dates back to 751. This is widely regarded as being one of the best Asian Buddhist sculptures in the world!
Gyeongju is a little far away from Seoul. For many, it may be considered a little too far to go and come back in a day. In that case, there are lots of wonderful traditional hank stays in Gyeongju where you can opt to stay overnight.
Visit Gangchon Rail Park
Gangchon Rail Park makes for a super fun day trip from Seoul. The park combines both nature and adrenaline-fueled activities. This is pretty off the beaten path, and you won't find a ton of other tourists here. 
At Gangchon, travellers can rent little rail bikes with their friends/partners. There are two different routes that you can follow, and the pathways twist and turn through the countryside to reveal some of Korea's most majestic scenery. Envisage cycling through woodlands filled with fragrant cherry blossoms, dashing through fields of wheat, and having fun against a backdrop of dramatic, craggy mountains.
When to Travel to Seoul and its Surroundings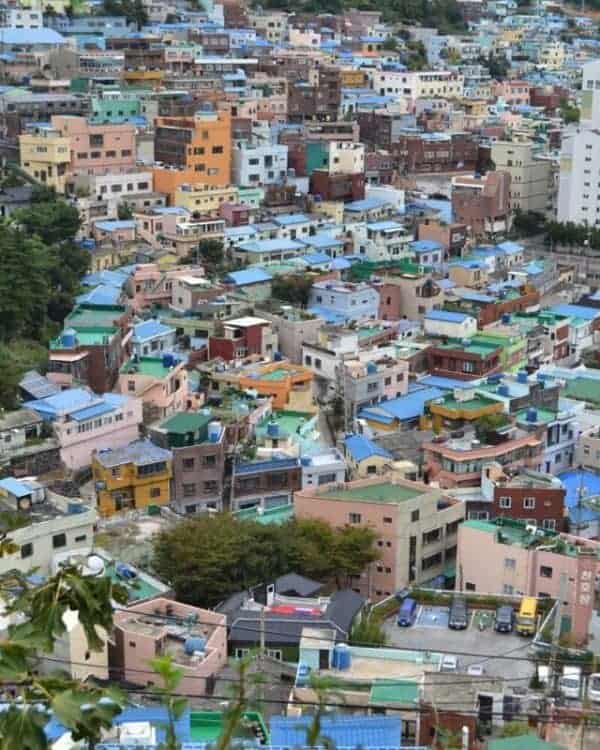 It is possible to enjoy the Korean capital and these day trips from Seoul all year round. It should be noted though, that Korea does experience some pretty extreme climates and weather conditions – from hot, humid summers that bring monsoon-like rains, to icy winters that see temperatures drop well into the negatives.
It is important to take the weather into consideration somewhat when you plan your trip to Seoul, and the day trips from Seoul that you intend to take.
Spring (March to May)
Spring is one of the best times to visit Seoul and its surroundings. Like neighbouring Japan, Seoul also experiences a "cherry blossom season" in early spring.
During this time, the city comes alive with colour as beautiful fragrant pink cherry blossoms bloom along the Han River. Temperatures in the Seoul area in the spring months are warm and pleasant – think mid to late twenties, in terms of degrees Celsius.
Spring in Seoul is also one of the most popular times for tourists to visit. As such, you should keep in mind that some destinations may be at their most crowded. Tours and accommodation should also be booked in advance if embarking on day trips from Seoul in this period.
Summer (June to August)
Summers in the Seoul area get incredibly hot and humid. June and the first half of July are hot enough, however, the latter part of July and the majority of August are best avoided as this is monsoon season in South Korea. Temperatures during this time of year range from 30-40 degrees Celsius.
Autumn (September to November)
Boasting conditions similar to Spring, Autumn is a pleasant time to visit Seoul and its surroundings. The summer rain subsides and the temperatures drop to the mid-twenties (in degrees Celsius).
Travellers should be mindful of their trip dates coinciding with Chuseok – a Korean holiday that often sees many local stores and businesses close for a week as locals visit their families. Autumn in Korea is essentially the same as Spring just without the crowds.
Winter (December to February)
Winter in Korea means icy conditions and temperatures that dip well into the minuses. It is not uncommon for the temperature in Seoul to drop as low as minus 15 or minus 20 degrees Celsius. I would walk outside and discover that my eyelids had frozen together! Snowfall and blizzards in Seoul are a relatively common occurrence during the winter months.
Fortunately, Korean public transport is excellent and it would be a rarity that trains and buses are canceled due to the snow. Some Seoul day trips become even more magical (the garden of morning calm covered in snow is quite a sight to behold!) though you should be mindful of walking routes and national parks becoming more treacherous and difficult in this adverse weather.
Have any additional questions about taking day trips from Seoul or drafting out a South Korea itinerary in general? I lived in Seoul for two years teaching English and working as a writer. I would be happy to help out with any concerns that you may have. Simply pop me a comment below. Safe travels! Annyeonghaseyo, Melissa xo
---