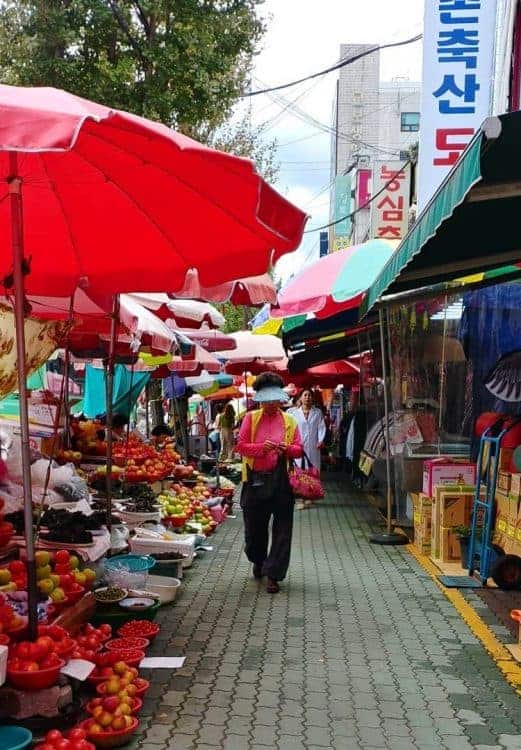 There are enough things to do in Gyeongju to warrant you spending as much as an entire week in this ancient Korean city. That said, two or three days is an ample amount of time for a first visit.
Gyeongju is quite often overlooked when most people plan their Korea itineraries – it isn't as large as Seoul, or Busan, however the small city packs plenty of history and culture within its small area.
History of Gyeongju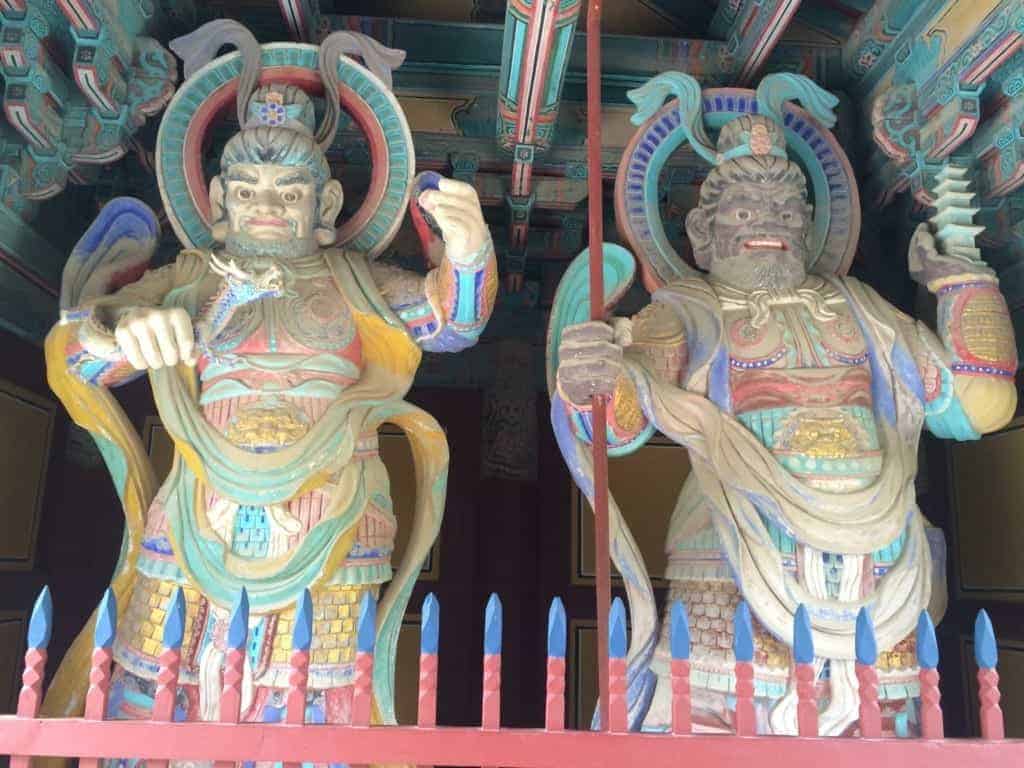 Historic Gyeongju is the perfect travel destination for those who want to get off the beaten path in Korea. The city awaits in the Southeast part of the country and has a history that dates back over 2,000 years!
Once upon a time, Gyeongju was the capital of the Silla Dynasty – the wealthiest region in Korea. One thing to note about Gyeongju is that it was the only region that was able to escape the fighting between North and South Korea during the Korean war. As such, its historical and archaeological sites are very well-preserved.
Things to do in Gyeongju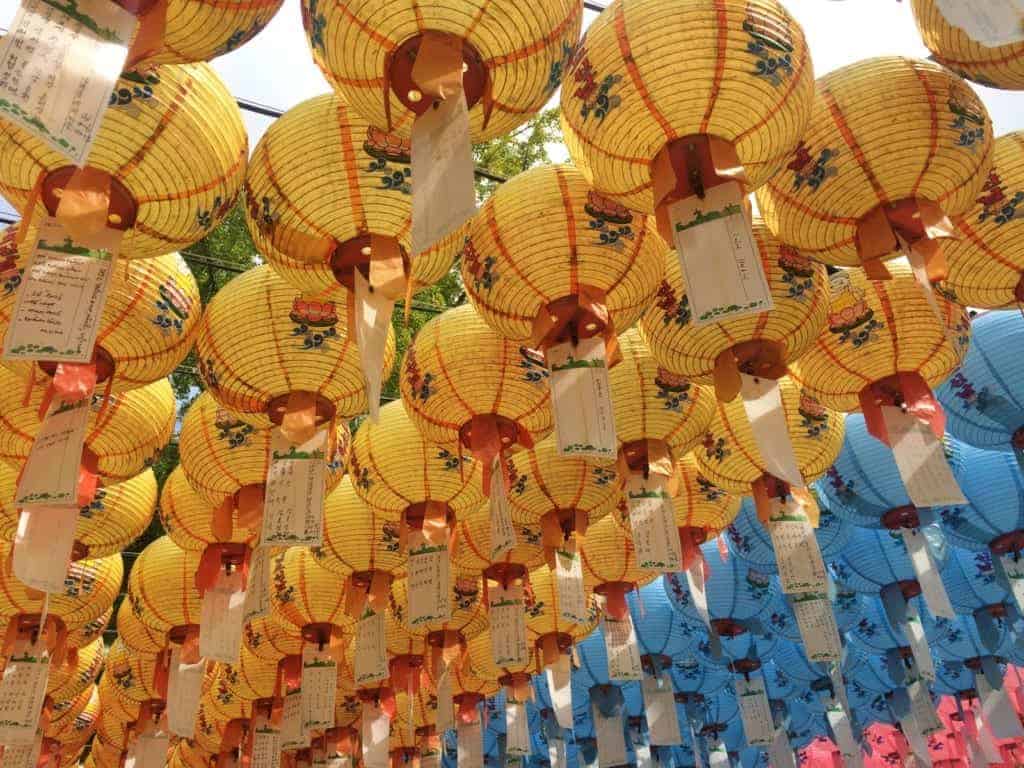 I was pleasantly surprised when I stepped out of the bus terminal at Gyeongju. I was met with rolling green fields spanning as far as the eye could see, and the smell of fresh grass – a marked difference to the high-rise apartment complexes and congested roads that you usually see in Korean cities.
As Gyeongju is such a historic place, businesses and residential developers cannot even obtain planning permission for such infrastructures so it gives you a nice insight as to how the Country used to be.
Gyeongju is known as "The Museum without walls" and for good reason – upon every turn, you are met with a new historical site. It can feel a little overwhelming at first, as there is just SO MUCH crammed into the small city, however, a lot of the main attractions are within walking distance of each other. This guide will take a look at some of the best things to do in Gyeongju. 
Watch Buddhist Rituals at Bulguksa Temple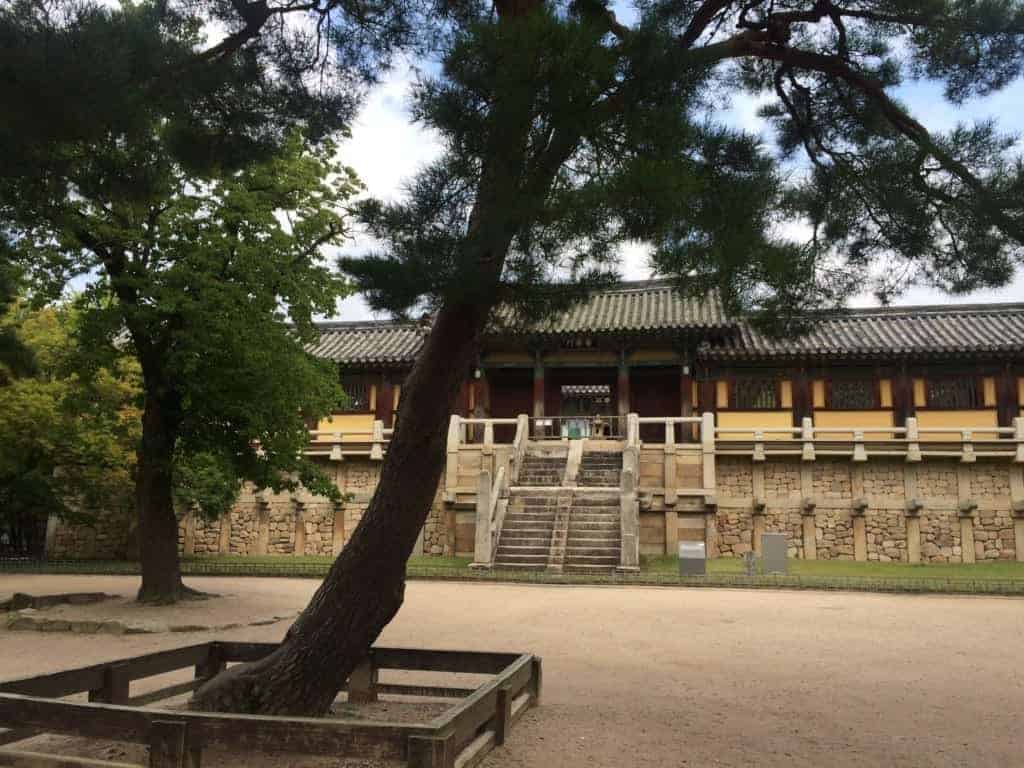 Bulguksa temple sits on the slopes of Mount Toham. If you have been travelling in Korea for a while, you may feel as though you have seen enough temples at this point(!) That said, not all temples are created equal – Bulguksa is particularly impressive, as it is a head temple of the Jogye Order of Korean Buddhism.
Bulguksa was possibly the most active temple I have ever seen on my travels. As you explore the grounds, you are met with Monks chanting and performing Buddhist rituals in almost every Dharma Hall. The temple site is expansive, and as you see the Monks going about their daily business, there is almost an air of magic and mysticism about the place.
From the centre of Gyeongju, you can take the number 10, 11 or 700 bus (Bulguksa is the last stop). The journey takes about 30 minutes but it went by in a breeze as I enjoyed the peaceful countryside scenery as a backdrop to the journey.
Marvel at Seokguram Grotto's Giant Buddha
From Bulguksa, you can take a short bus journey to Seokguram grotto. Seokguram is a mountain top Buddhist temple. The main draw of Seokguram is its cave and the towering Buddha sculpture that sits within it. This majestic Buddha statue was carved out of granite way back in 751. 
Seokguram's Buddha is UNESCO protected and is widely considered as being one of the very best examples of Asian Buddhist work in the world. The Buddha is now behind glass to protect its beauty and you are not permitted to take photographs inside the grotto. It was impressive, but as was the stroll through the forest as you ascend towards the grotto, and the accompanying views of the Gyeongju province below.
You can take the number 11 bus to reach Seokguram Grotto. This bus runs back and forth between Bulguksa and Seokgurum. There is also a pleasant hiking trail from one to the other that takes around 30 minutes.
Buses run hourly so it is prudent to check the times before entering Bulguksa. I'd advise you to hike one way and then take the bus back so as to have the full experience of the beautiful nature of Gyeongju. 
Taste the Famous Gyeongju Bread
Different parts of South Korea are known for their different regional foodie delicacies. Gyeongju doesn't offer a lot of city-specific dishes, though lots of excellent traditional Korean restaurants and street food markets can be found here.
You should look out for the famous "Gyeongju bread" while in town. Named Hwangnam-ppang or Hwangnam bread, this is a sweet pastry that is stuffed with red bean filling. This popular treat can be found all over Korea these days, but you should certainly try it in the place where it originated: Here in Gyeongju!
Gyeongju bread was first made at a bakery here in 1939. Lots of bakeries are scattered throughout downtown Gyeongju. Gift boxes of this delicacy make a nice alternative souvenir to take back home for your friends and family. Depending on the time of day that you pass by, you may be lucky enough to watch the bakers kneading the dough, and filling and shaping the pastries.
Revel in the Tranquil Ambiance of the Donggung Palace and its Wolji Pond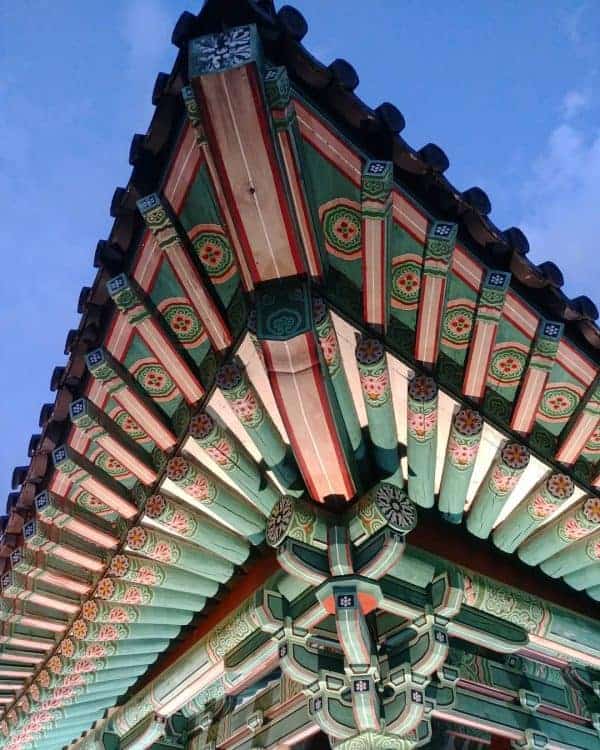 The Donggung Palace (674 AD) was an important site during the Silla dynasty. The site was used by the Royal Crown Prince as a place for organising gatherings and social events. The grounds that encapsulate the palace are spectacular – certainly fitting for their noble audiences.
Wolji Pond is perhaps the highlight of Donggung's royal garden. The man-made pond is especially beautiful at night as the palace grounds are illuminated.
Explore the Daereungwon Tomb Complex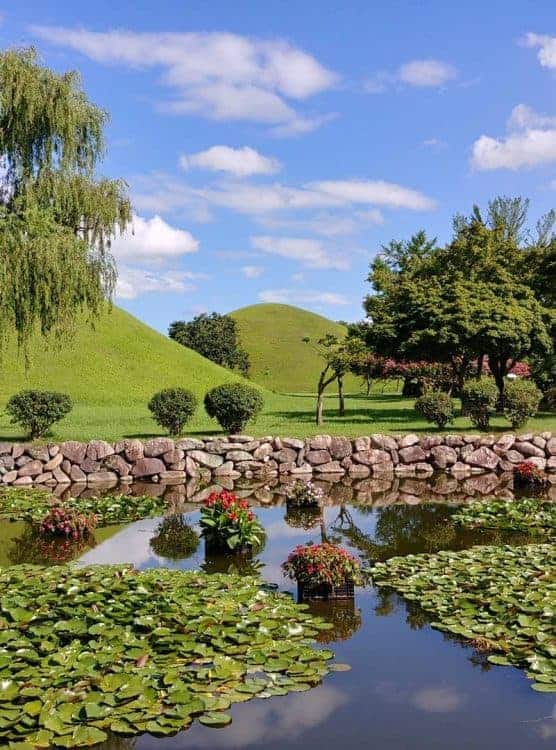 Dae Reung Won are the royal tombs from the Silla Period and have been formed as giant mounds in the grass. A lot of them collapsed, so only a handful remain. The way they protrude from the ground in double mounds look a little rude if you ask me…
In any case, the rural tombs of Gyeongju are dispersed all over the city which has developed around them. The park and surrounding Gyerim forest (경주 계림) that encompasses the tombs is stunning. Traditional Korean music plays out from speakerphones that are dotted throughout the woodland as you take a peaceful stroll through.
Stop by Cheomseongdae Observation Tower
Cheomseongdae ("Stargazing" in Korean) is one of the oldest observatory towers in Asia. The tower dates all the way back to 632AD. As with Dae Reung Won though, I was more fascinated with the beautiful nature that surrounded Cheomseongdae than the attraction itself. Here there were fields filled with beautiful flower arrangements, families having picnics, and children flying kites.
Sleep on a Futon Bed in a Traditional Hanok
There are two Hanok (traditional Korean) villages within Gyeongju – Gyochon and Yangdong where you can stay in an Ondal style Korean Hanok Guesthouse. A Hanok Guesthouse is a traditional Korean style home.
The rooms of the guesthouse typically encircle a central courtyard and you rent a room from a Korean family. The bathrooms are typically wet rooms and you sleep on a futon on the floor.
This was my second stay at a Hanok – I am ALL ABOUT that futon life. I know you may question sleeping on the floor, but I swear it's comfier than it may look and does wonders for your back!
Hire a Bicycle for Dashing Through the Countryside
Despite being a city, Gyeongju retains a charming small-town rural feel. The centre is cute and compact, and beautiful areas of greenery, woodlands, and parks separate the main neighbourhoods and attractions.
It's very easy to explore Gyeongju centre on foot, however since a lot of temples and attractions await outside of the city limits, you may want to consider renting a bicycle.
Bicycle rental stores can be found all over Gyeongju – next to the train station, and close to all of the main Gyeongju attractions. You can rent a bike for a day or two for a very low price. Cycling through fragrant flower fields and farmlands to get to secret caves and temples has a slightly more enchanting feel to it, as opposed to riding the cramped bus.
Take a Journey Back in Time at Gyochon Village
While Bukchon Hanok Village is one of the best things to do in Seoul, one of the best things to do in Gyeongju is to visit the city's own hanok village. Gyochon Village was once home to the Choi Clan – one of Korea's most notable noble families.
The quaint buildings and hanoks of Gyochon Village exist as a "living museum" to provide a glimpse into what life was like for the Choi families. Rather than being commercialised, the hanoks play host to various free workshops and activities.
Sip delicious omija tea and yakgwa sweets in the old-fashioned tearooms, wander around the narrow streets and passageways taking photos in traditional hanbok dress or learn how to make soap and ceramics at the village's workshops. 
Explore Yangdong Hanok Village
Gyeongju boasts not one, but two hanok villages. While Gyochon village operates as something of a touristic folk village, Yangdong Hanok Village is still home to many Koreans. Hundreds of people, especially from older generations, still live within the picturesque thatched-roofed cottages where they hang on to ancient traditions.
Visiting Yangdong provides a rare opportunity to see a Korean settlement where people do not follow modern styles of living. Fellow Brits may be interested to know that Prince Charles visited this village in 1993. As a result, you can find smiling photos of him and the locals proudly displayed in various shops and restaurants. 
Look Out for the Woljeong Bridge
If you decide to head to Gyochon village, look out for Woljeong bridge (월정교). This colourful covered bridge is a fantastic photo spot in Gyeongju. It looks particularly spectacular during the spring months when cherry blossoms bloom around its walkway.
The original structure was built in 760 during the reign of King Gyeongdeok, however, it was sadly destroyed. Archaeologists conducted extensive research so as to recreate the bridge as it is today, which is based on the original structure. 
Have a History Lesson at Gyeongju's Museums
There are a number of museums located in Gyeongju. While these are interesting things to do in Gyeongju if you have a little more time to spare, I wouldn't necessarily advise making them your priority.
The most notable museums in Gyeongju are perhaps the Gyeongju National Museum and the Silla Arts and Science Museum. The former is particularly interesting as it contains hundreds of artifacts that were discovered locally and which date back to the Silla dynasty.
Visit the World Culture Expo Park & Bonum Lake
Visiting the World Culture Expo Park & the adjacent Bonum lake is one of the things to do in Gyeongju that escapes the attention of most visitors – perhaps because the beautiful site is situated a little out of the city. The park was built in celebration of the 2012 Olympics in South Korea, however, it offers plenty of excellent Gyeongju attractions that make it a worthwhile spot to spend a day. 
Entrance to the World Culture Expo Park is marked by the presence of a looming futuristic building. Inside, you can find a plethora of shops and restaurants, along with an observation deck that offers excellent views over Bonum Lake, Gyeongju, and the mountains that surround the city.
The lake site here is stunning, and a great spot for a walk or to sit and have a picnic. The best time to visit is undoubtedly in the spring when the cherry blossom trees that encircle the lake start to blossom. 
Getting to Gyeongju
It's easy to get to Gyeongju from Seoul, and other major cities in Korea. You can opt to travel by rail, or by bus.
I would generally advise you to select the former, as Korean trains are very fast, modern and efficient. However, the tickets do sell out – especially if travelling on public holidays such as Chuseok which is when I travelled to Gyeongju. That considered, Korean buses are very comfortable and efficient.
Taking the Train from Seoul to Gyeongju
To get from Seoul to Gyeongju by train, you need to take the KTX train from Seoul station. You can buy a ticket online from the Korail site, or at the ticket office at Seoul station.
From Seoul, the route takes approximately two and a half hours. Tickets cost 50,000 KRW, however, if you have a foreigner discount train pass, you can purchase a ticket at a reduced price. 
Gyeongju railway station is situated a little out of the city centre. You need to take a cab from here which should cost between 10,000-12,000 KRW.
Taking the Bus from Seoul to Gyeongju
It takes slightly longer to get from Seoul to Gyeongju by bus, though the price is much longer. The journey takes three and a half hours, with buses departing regularly from Seoul Express Bus Terminal. Tickets cost approximately 20,400 KRW each way.
There are no toilets on board the buses, but they will stop once or twice at service stations en route to Gyeongju so that you can use the facilities. Be VERY careful not to get left behind because the bus does not wait for anyone. I have seen many people running along after the bus with a handful of tteokbokki because they spent too long at the stop.
Travelling from Busan to Gyeongju
Gyeongju's southern location means that the city is easily accessible from cities like Busan, Ulsan, and Daegu. The Express Bus is the best way to reach Gyeongju from these places.
The bus journey is just 40 minutes each way, and buses run every 15 minutes. Tickets from Busan, Ulsan, and Daegu cost just a few thousand won. (Maximum 5000 KRW).
Where to Stay in Gyeongju
Gyeongju boasts a range of accommodation options. Here you can find something to suit every travel style and budget – from traditional hanok homestays and luxury hotels to backpacker hostels.
Conclusion
Have any further questions about things to do in Gyeongju or Korea travel in general? I spent two years living in Seoul. During that time, I made it my mission to visit every nook and cranny of beautiful Korea.

You could say that I know the country pretty well! Feel free to drop me a comment below and I will get back to you as soon as I can. Safe travels! Annyeonghaseyo! Melissa xo 
Note: This article on the best things to do in Gyeongju was originally written on October 16th 2016. It was last updated on the 30th September 2019.

---