This Korea Travel Guide aims to answer all of your burning k-questions and worries before you embark on your trip to the land of kimchi and k-pop.
Korea is a country of contrasts. From the bustling megalopolis of Seoul, to the tranquil ambiance of the mountain temples and rural villages. Korea is off the usual Asia tourist trail but is arguably one of the most underrated cultural travel destinations in the world.
As someone who spent two years living in Seoul, I feel I am well poised to help you plan your Korea travel adventures.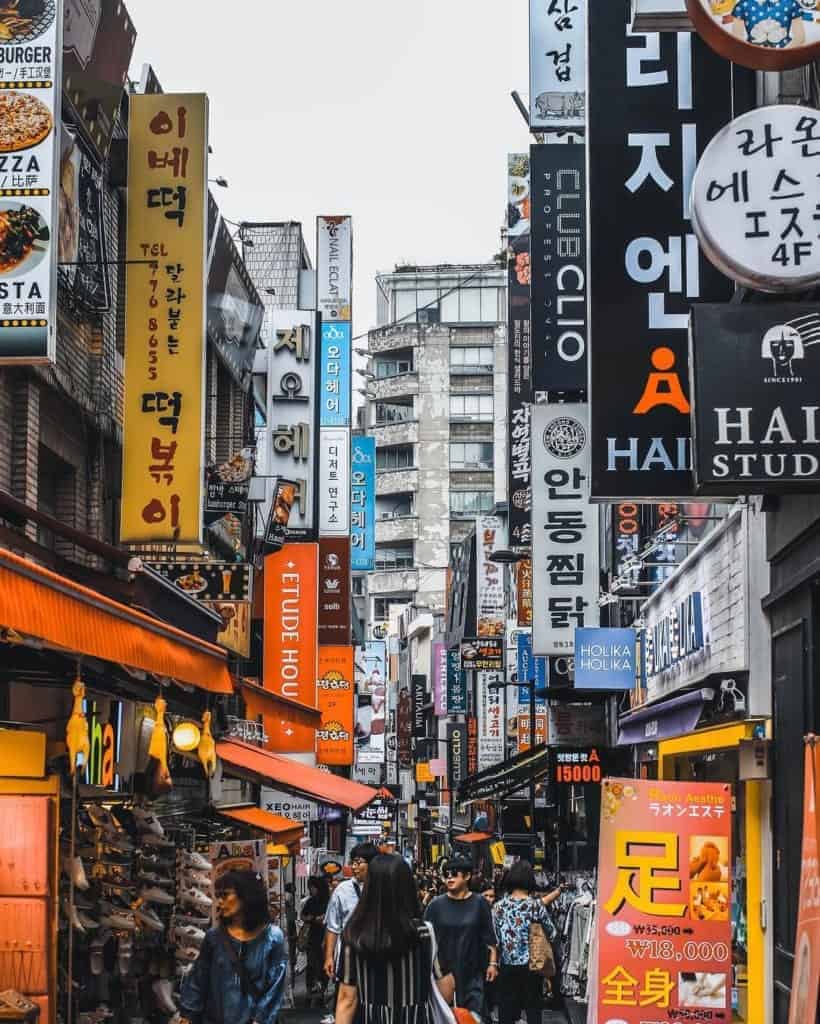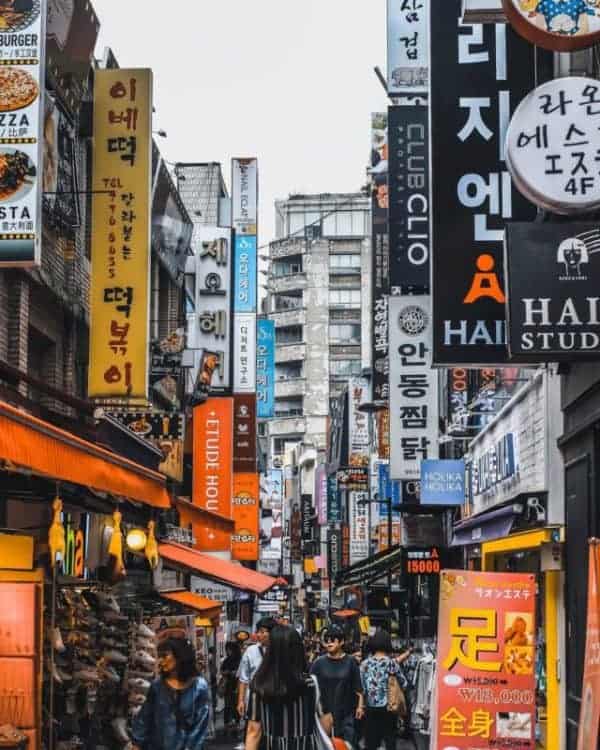 I have divided this guide into two sections:
Things to Know Before Travelling to Korea/While Planning Your Trip
Things to Do/Consider When Arriving
To be honest, I didn't expect this Korea Travel Guide to wind up being the Goliath bible that it is. However it is so extensive, that I hope it doesn't leave you with any questions or worries for your Korea trip.
Links to other useful trip planning resources are also included. If you simply have a specific Korea travel query, you can use the content table below to skip to the relevant sections of the guide.

Things to Know and Do Prior to Korea Travel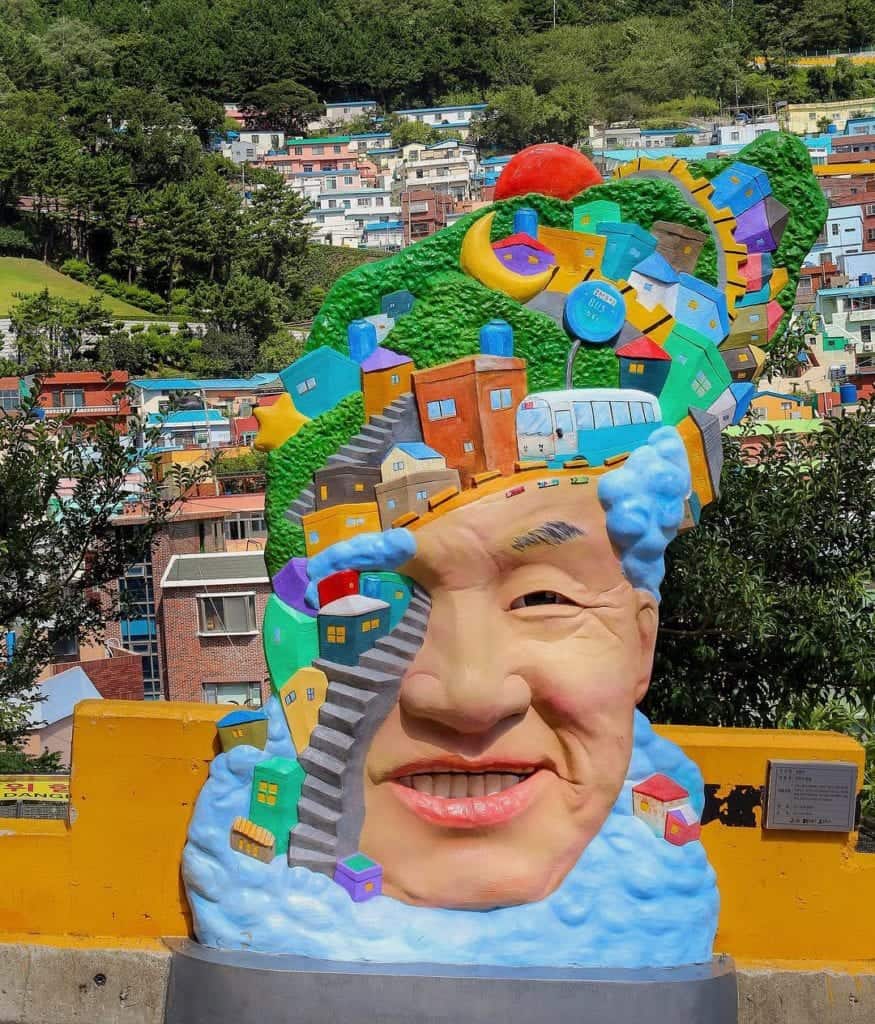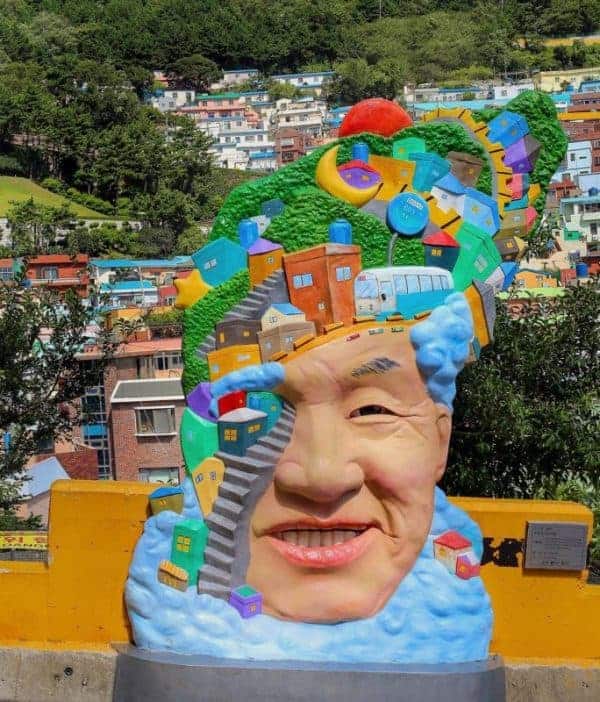 Learn a Little Korean (Easier than it Sounds!)
English is relatively widely spoken in Korea, especially among younger generations and in Seoul. That said, it is polite and handy to have a couple of Korean phrases tucked under your belt.
Older Koreans, and people in rural areas are less likely to speak English. Korean is actually much easier to learn than you may envisage (nothing like Chinese, Japanese or other East Asian languages!).
You only need a small portfolio of phrases to get by, and the Korean alphabet is phonetic making it pretty easy to pick up. In Seoul and larger cities, signs, displays and menus are often shown in English and Chinese as well as Korean.
A list of handy Korean phrases are detailed below. It's worth picking up a cheap Korean phrasebook for your trip, or downloading a languages/translator app for your phone.
Annyeong Haseyo (안녕하세요) – Hello (or Annyeong can also be used, less formal)
Bangap Sumnida (반갑습니다) – Nice to meet you
Kamsahamnida (감사합니다) – Thank you
Joesonghamnida (죄송합니다) – I'm Sorry
Odieyo (어디예요) – Where is…
Hana/dul/set (하나 /둘/

셋) – One/two/three
For ordering food, shopping, or buying items in Korea,  though it is technically not the most eloquent way, you can say:
Igeo hana/dul/set juseyo
You learn something new everyday, right? Don't worry if you can't pick this up well, but Koreans will appreciate you trying.
Decide When You Want to Travel to Korea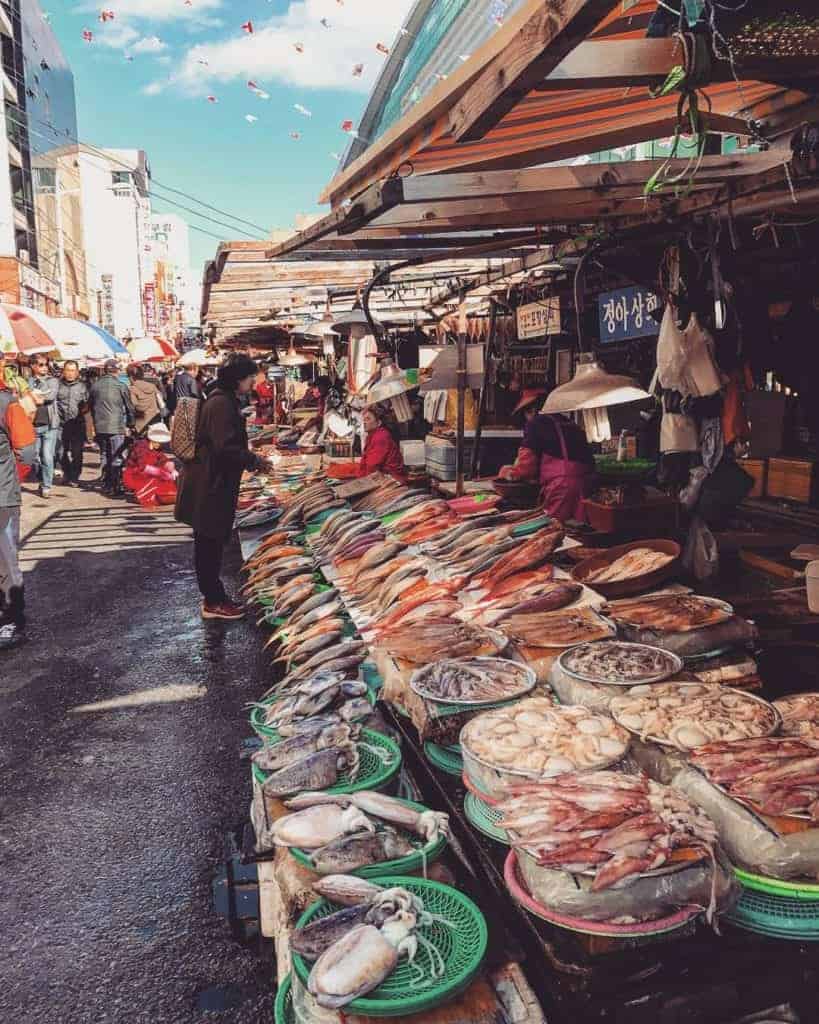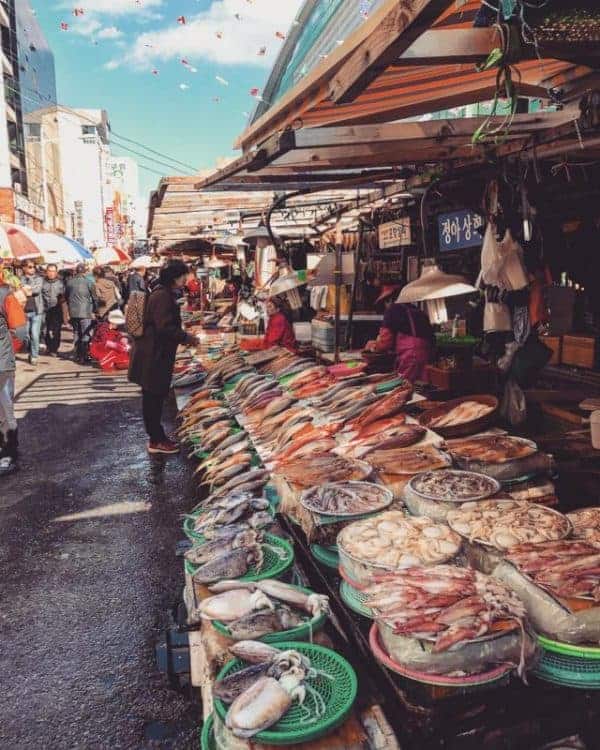 The best time to travel to Korea is entirely dependent upon your personal interests, your climate preferences and what you intend to do while you are in the country.
Generally speaking, the Spring or Autumn months present some of the most pleasant conditions for South Korea travel.
Spring (March through May)
Spring is one of the most popular times to travel to South Korea. This is cherry blossom season and at this time, the trees and greenery throughout the cities are decorated with delicate pink flowers.
Temperatures in Korea during the spring months are pleasant – often between 20 and 25 degrees celsius.
Spring is also the busiest period for Korea travel. While Korea is still a relatively unusual travel destination, hotel prices can soar during this season. It is advisable to make reservations in advance.
Summer (June through August)
The summer months in Korea are humid, sticky and wet. June is relatively okay with occasional rainfall and temperatures of around 30 degrees. The months of July and August are best avoided.
Travellers can expect monsoon-like conditions during this time with consistent, heavy rainfall and humid conditions of temperatures over 35 degrees.
Autumn (September through November)
With conditions that are very similar to Spring, Autumn is an enjoyable season for planning Korea travel. Fall foliage sees the cities and national parks of Korea decorated in hues of orange and auburn.
With the turn of September, the humidity and rainfalls of the summer subside and the cooler climates are perfect for hiking and outdoor exploration.
Winter (December through February)
For those interested in skiing, winter is a great time for South Korea travel. There are also a number of unique cultural festivals that take place in the country during this time. For example, the Taebaeksan snow festival and the Seogwipo penguin swimming festival.
That considered, Korea does get incredibly cold during the winter months and the icy temperatures are not for the faint hearted. In Seoul and the northern part of the country,  temperatures can dip as low as -10 or -15 degrees celsius.
Make a List of Things You Want to Do in Korea
When in the early stages of planning your Korea trip, it's important to draft out a list of things that you hope to do during your time in the country. This will help you to be sure that you make the most out of your Korea trip. Some aspects may need to be organised in advanced.
Suggestions for quintessential "only in Korea" type experiences are detailed below:
Go Hiking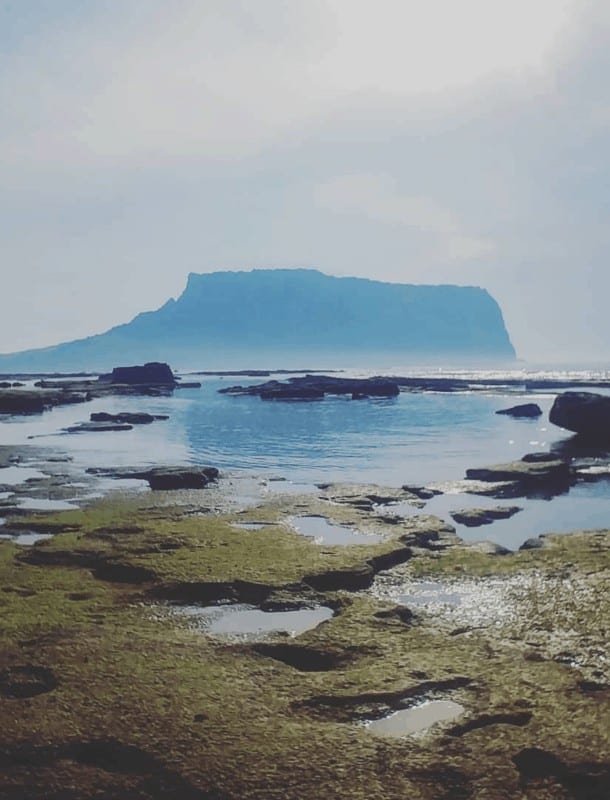 Hiking is essentially the national pastime of Korea. Really. Every weekend, you will find dozens of ajummas and ajoshis (older Koreans) crammed onto the Seoul subway in their colourful neon hiking gear.
One may associate the idea of Korea travel with the images of concrete jungles such as Seoul but Korea is also home to incredibly breathtaking nature.
Over 70% of Korea is mountainous, and there are a whopping 21 national parks scattered throughout the country. Smaller hikes are possible without leaving Seoul's city limits.
For mountain scenery, hidden temples and trails that suit everyone from absolute beginner to advanced trekker, consider attempting to conquer Seoraksan mountain, close to Sokcho.
Visit Seoul's Cutesy Themed Cafes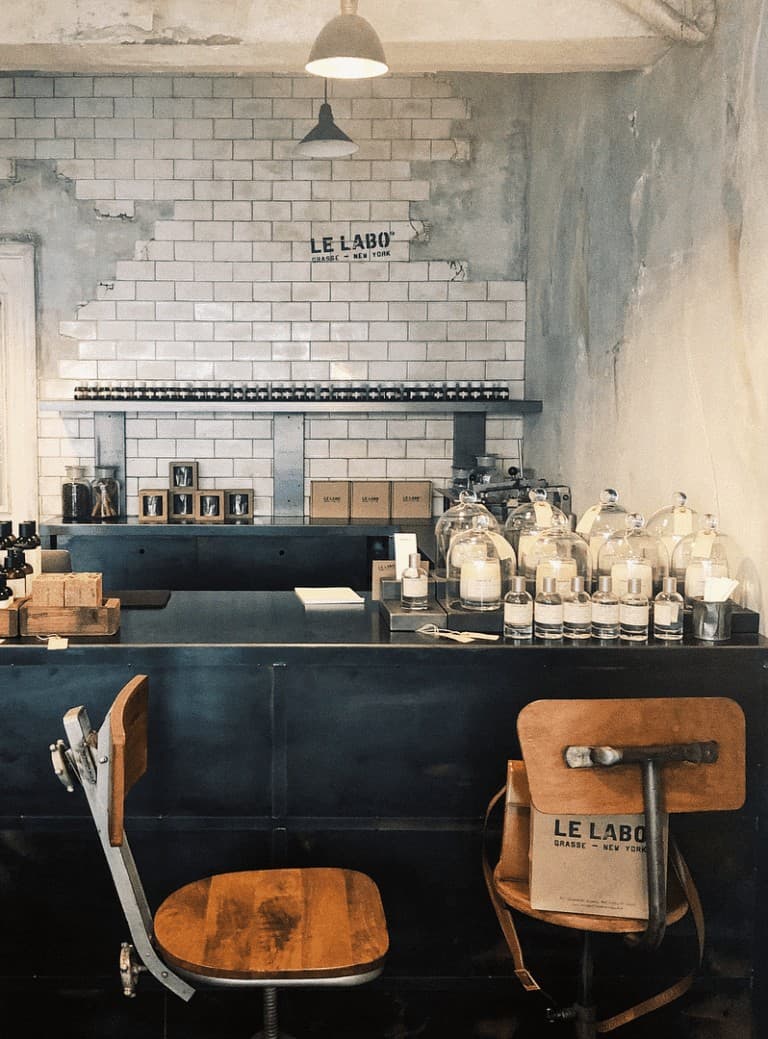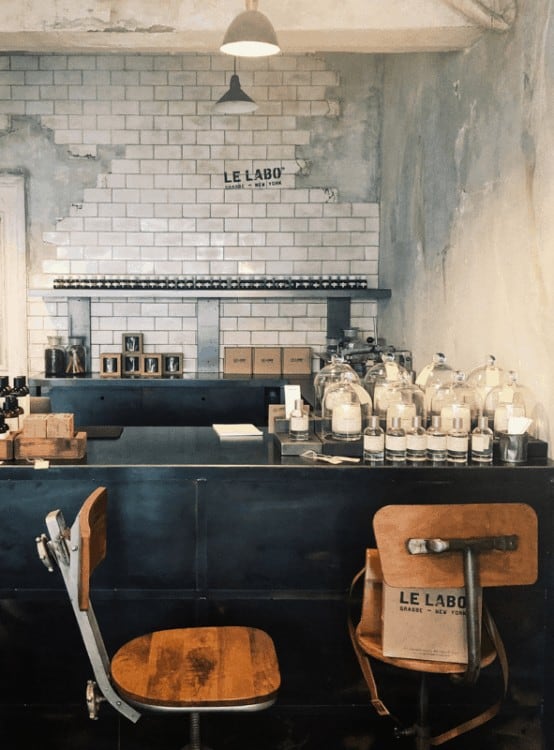 The coffee culture in Seoul is huge and it's going nowhere fast. Cutesy themed cafes can be found on virtually every street corner and new places are popping up practically every week.
Cafe themes in Seoul range from the sickeningly cute to the downright strange and obscure.
It's worth checking out the different coffee shops in Seoul, making a list of the ones you want to visit, and keeping their locations in mind. That way, when you're sightseeing, you can be sure that your lunch/coffee breaks take place at somewhere that is quirky and instagrammable, rather than just ducking into the first place you see.
Some places to consider for your caffeine fix are:
Stylenanda Pink Pool Cafe  
Go Skiing
If you plan your Korea travel during the winter months, this is a perfect opportunity to go skiing! Pyeongchang, the spot where Korea recently hosted the winter olympics is a popular spot for enjoying snow sports.
There are numerous resorts dotted throughout the region and the trails offer something for skiers of all abilities – from advanced snow bunnies to absolute beginners. Muju and Hong Cheong counties are also popular spots for beginners.
Take a Korean Cooking Class
Discovering the local food culture is a great way to immerse yourself in the places that you travel to and that rings true in Korea also. Korean food is completely unique, and consists of many hearty stews, sumptuous marinated meats, and fermented or pickled vegetables.
Sampling food at local restaurants and street food markets is one way to try the delicacies, but taking a Korean cooking class and learning recipes that you can replicate at home is even better.
Many Korean cooking classes like this one double as tours of the street food markets.
Visit a Jimjilbang
South Korea is known across the globe for its excellent beauty and skin care treatments. One of the most unique of which is the Korean jimjilbang. Jimjilbangs are traditional bath houses that are a little like Turkish hammams.
Visitors can soak in various fragrant baths, get a massage, sweat it out in the saunas, or treat themselves to an array of beauty treatments.
For Koreans, paying a visit to the jimjilbang is usually a weekly occurrence. This is a naked affair which can be intimidating to foreign travellers but nobody stares or bothers.
Great spots for first timers include Spa Lei women's only jimjibang in Seoul, or the famous Dragon Hill spa complex (also in Seoul). For additional options and inspiration, review this list of best spas in Seoul.
Rent a Hanbok and Go Sightseeing Like a Joseon Royal
You might think that nothing screams "I'm a tourist!!" like wandering the streets of Seoul dressed like a Korean princess but here's a little secret: Locals do this too! Yep, it's really not uncommon to see Korean couples of friends wandering around palace grounds dressed as royalty and having their own little photoshoot. Whatever floats your boat, eh?
There are tons of places to rent hanboks in Seoul. It's best to reserve one online in advance though to make life easier. Is it cheesy? Maybe slightly, but you will definitely have fun and get some great and unique travel photos.  
Take a Trip to the DMZ
Visiting the Korean border and demilitarized zone on a DMZ tour offers travellers a unique glimpse into the hermit nation of North Korea.
At the Joint Security Area (JSA), North and South Korean soldiers stand guarding their respective borders and watching each other in eerie silence. From the Dora Observatory, it's possible to peek into North Korea using as propaganda is blasted over either side.
Participate in a Korean Temple Stay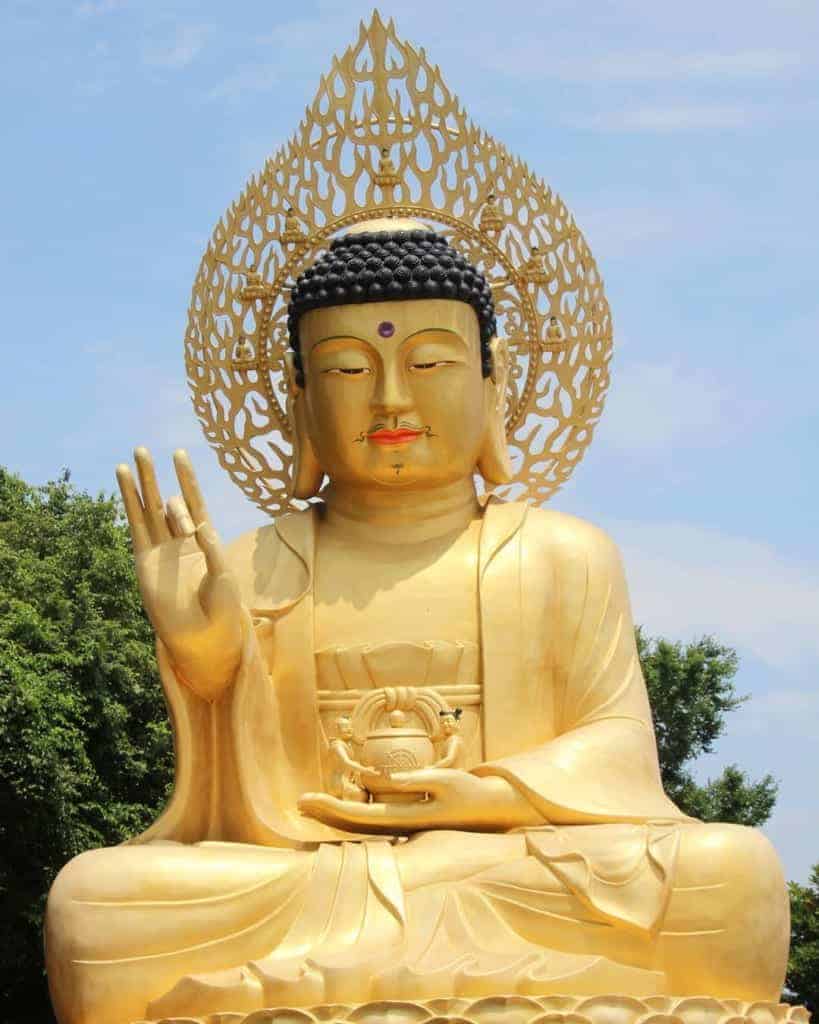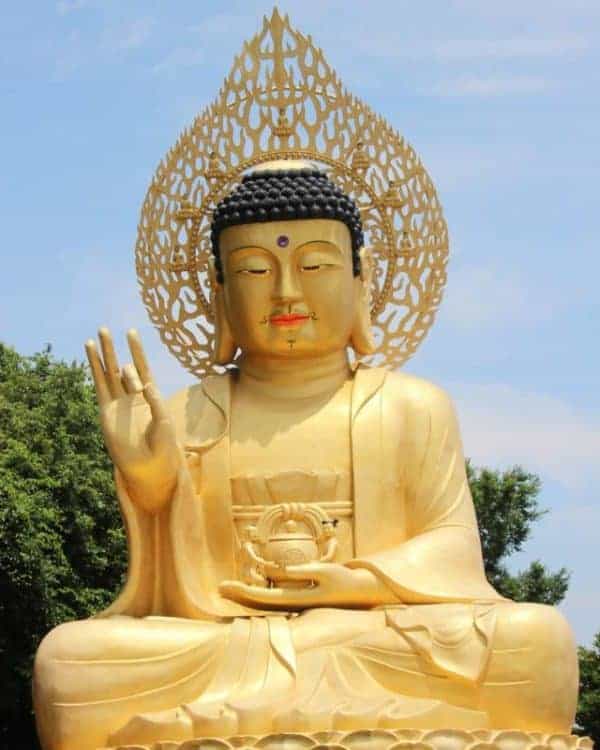 The predominant religion of Korea is Buddhism and thousands of temples are scattered throughout the country, often in stunning rural locations. Participating in a Korean Temple Stay offers travellers the opportunity live on temple grounds and shadow the lives of Buddhist Monks.
Some of the temple sites are really not touristic and this experience offers a beautiful glimpse into Korea's spirituality. Temple Stay participants can expect to take part (or spectate) activities such as morning and evening chanting, meditation and tea ceremonies.
Temple stays are not expensive, and the full program including activities, meals and accommodation often costs as little as 30,000 KRW ($30) per night.
Stay in a Traditional Hanok
For a unique accommodation choice, consider staying in a traditional Korean hanok ( 한옥) guesthouse. Hanok houses date back to the 14th century and were originally constructed for Korean nobility.
Hanoks are charming from the inside, and a stay here usually means sleeping on a futon style bed on the floor with ondal heating. It's much comfier than it sounds!
Seoul's Bukchon Hanok Village, or the hanok village in Jeonju are both great places to consider for your traditional hanok stay.
Plan an Itinerary and Travel Route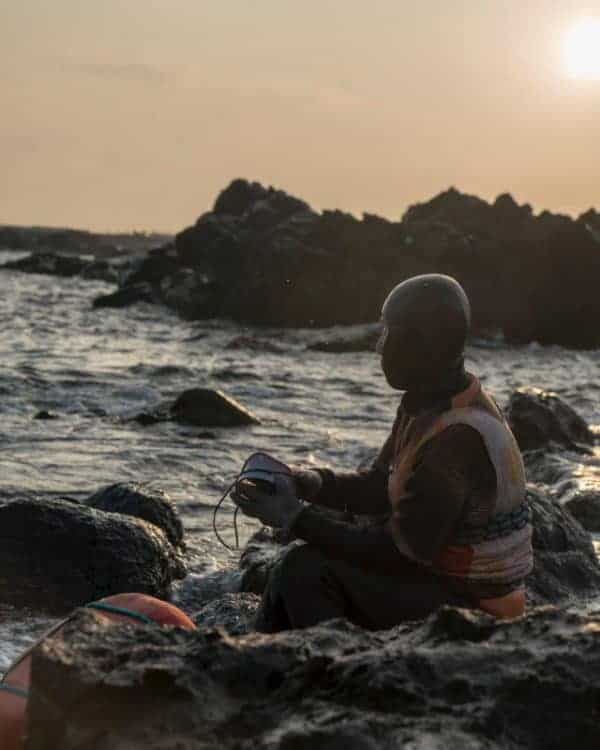 Korea is a country of contrasts. One moment, you find yourself in the heart of a bustling megalopolis, under the buzz of neon lights. The next, you are soaking in the tranquil ambiance of a mountain top temple sipping green tea with monks.
The best Korea travel adventure is one that allows visitors to enjoy all of these contrasts. That said, time limitations can make this tricky. For the perfect cross country trip, I have drawn up this two week Korea itinerary.
I have also made some suggestions below depending on the amount of time you have available to dedicate to Korea travel.
One Week Travelling in Korea
Korea is a small, compact country and travelling around is relatively easy and affordable. That said, if you have only a week to dedicate to travelling here then it's not preferable to spend most of your time hurrying back and forth.
For one week in Korea, I'd recommend dividing your time between Seoul and Busan. 48 hours in Busan is ample time to see the best that the city has to offer, and there are enough things to do in Seoul to occupy the rest of your time. If you are interested in participating in a temple stay, there are ample options in and close to Seoul.
Two Weeks Travelling in Korea
Two weeks of Korea travel allows visitors the chance to scratch a little beneath the surface of what the country has to offer. Consider venturing to the foodie capital of Jeonju, the ancient imperial city of Gyeongju, or flying to enjoy the island paradise and pristine sandy beaches that await on Jeju.
Getting around the country by bus or rail is easy enough (more on that later) and you can base yourself in each spot for a few days.
One Month Travelling in Korea
If you have one month to spend adventuring through the vibrant cities, peaceful mountains and fragrant green tea plantations of Korea, you can really start to get off the beaten path.
Consider spending an extended period in Seoul so that you have the opportunity to hang out with locals and get to know all of the different neighborhoods of the capital and their distinct personalities.
Places to consider with more time to spare in Korea are:
Sokcho

– A charming coastal seaside town famous for seafood delicacies and close to Seoraksan National Park.
Damyang

– An area of stunning greenery and natural beauty. Stroll through Juknokwon bamboo forest, or enjoy the hiking trails and manmade lakes at Woraksan national park.
Boseong

– A beautiful area famous for its green tea plantations that cascade down the hill tops like rice paddies.
Andong –

 Andong ancient village offers travellers a journey back in time. Andong is famous for the craftsmanship of intricate wooden masks, and soju (Korean vodka). If visiting Korea during October, a trip to the Andong mask festival is well worth a visit. The hahoe folk village, its exhibits, and the scenic hiking trails that lead around the area are a nice way to spend a few days on a

day trip from Seoul

.

Suncheon and Yeosu

– Suncheon and Yeosu are beautiful rural settlements in the southern part of Korea. Suncheon is known for its picturesque temples and beautiful gardens. It is also home to Naganeupseong Folk Village, a quaint historical folk village whose houses boast adorable thatched roofs.
Establish Your Budget for Korea Travel
A trip to Korea can be as economical or expensive as you want it to be. It is important to establish a budget and garner a rough understanding of the cost of things before you board the plane.
On a global scale, as far as travel destinations go, South Korea is relatively affordable. Public transportation costs just a few dollars, meals can be purchased for $5-6 and accommodation can be found at around the $10 mark.
Although Korea is certainly an affordable travel destination, it is worth keeping in mind that if you have been travelling around the wider Asian continent and are expecting Thailand/Vietnam level prices then you will be in for a shock.
The average costs of some standard items in Korea are outlined below for your reference.
Street food (tteokbokki, jeon, etc) – $1-$2
Standard meal per person – $5-6
Metro ticket (Seoul, Busan, other major cities) – $2-3
Intercity/ Cross-country bus ticket – $20-30
Average cost per night at a hostel – $10-15
Average cost per night for a basic hotel
Average cost per night for a mid-range hotel
One major positive about Korea travel is that many temple sites, museums and other tourist attractions are free to visit.
Korean Money Matters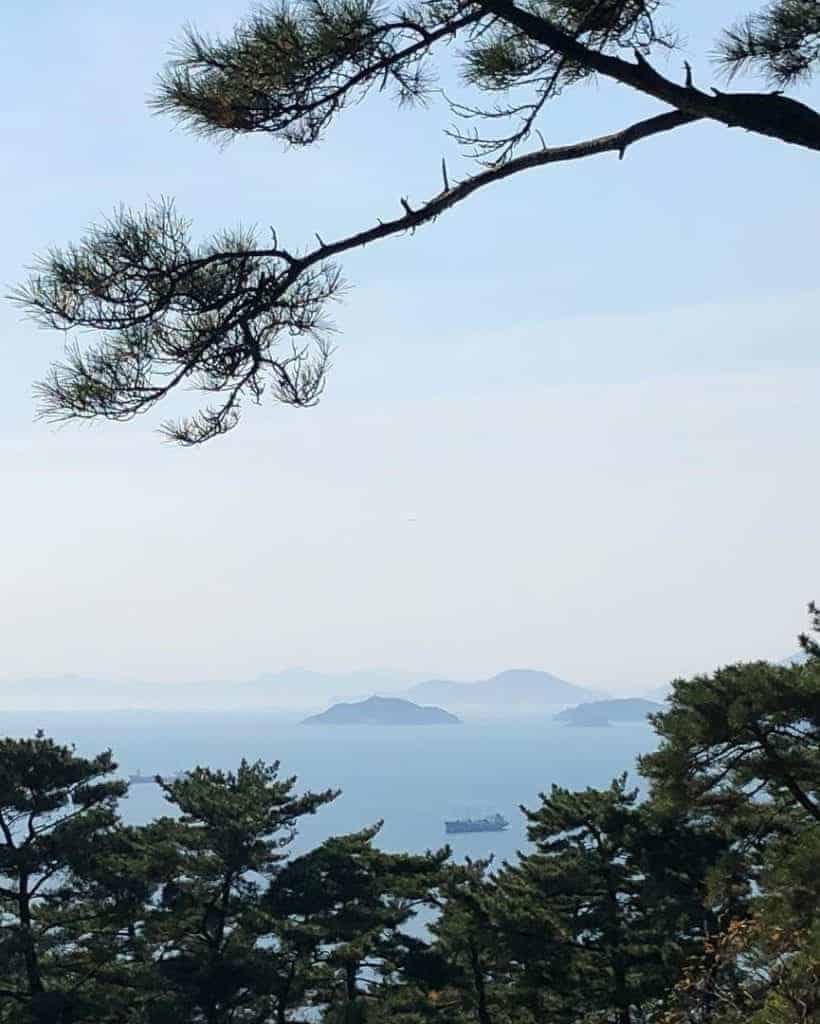 The official currency of Korea is Korean Won (KRW). 10,000 KRW is approximately $10.
Cards are widely accepted in Korea however some debit and international bank cards may not be accepted in smaller stores and restaurants. As such, it is prudent to carry cash.
Don't exchange money at the airport or at hotels as the rates will not be competitive.
Get Travel Insurance For Your Korea Trip
It is prudent to get travel insurance before travelling anywhere. In South Korea, healthcare is privatized and if you find that you need treatment, it can be expensive.
Ensure that you buy a comprehensive travel insurance package that offers sufficient medical coverage. The package that you opt to buy should also offer benefits such as cover for additional activities as applicable (hiking, skiing, etc) and lost/stolen goods.
Read up on Korean History and Culture Before You Go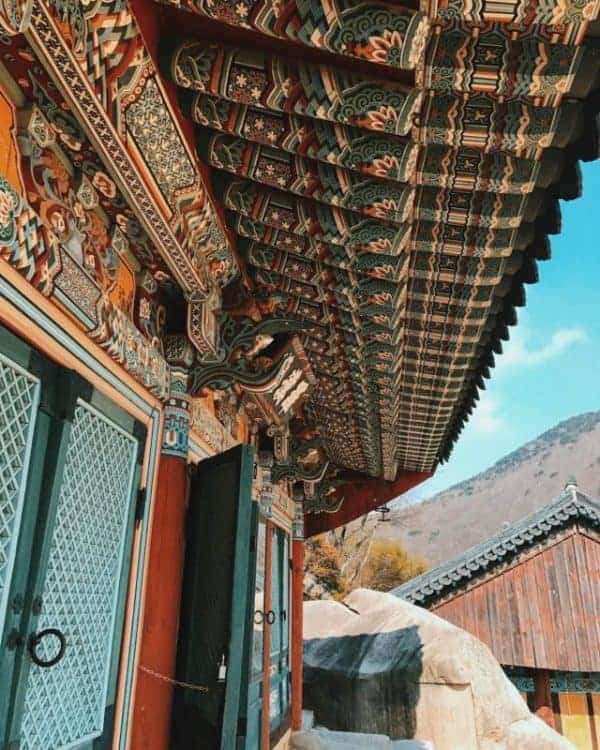 If you are going to travel to Korea, you really ought to know all the ins and outs of the Joseon dynasty, the Korean war, and the creation of Hangul. Of course I am kidding! However it is really useful to at least know a little about Korean history before travelling here, in order to be able to put the places that you visit in context.  
Unless you have Korean heritage or you grew up in the Far East, it is unlikely that you ever learned about Korean history at school.
For an introduction, there are some useful resources that you can use. Browse the Amazon bestseller section on Korean history for ideas.
Check the Korean Festival Calendar
Festivals are a big thing in Korea. Better still, most of them are completely free to attend. Korean festivals and events range from the completely normal (free Kpop performances, street food festivals and so on) to the downright insane.
As an example of a quirky Korean festival, the Seogwipo penguin swimming festival which really has nothing to do with penguins, but simply sees old locals don their underwear and swim in icy waters to see who can go the fastest. So yeah.
With so many festivals taking place every month, it is highly likely that one will coincide with your trip. Check the Korean tourism board's event calendar for a run through of what is happening in Seoul and beyond.
Korea Travel:
Go it Alone or Guided Tour?
If you are a relatively new traveller, it's understandable that you may consider booking an organised tour to help you take some of the stress out of planning your Korea travel adventure.
Companies like Intrepid Travel, G Adventures and Hanatour offer cross-country adventures through the country and take care of your daily activities, transport and accommodation for you. That said, they do so at a premium.
Korean tour prices often start from $1500 for approximately a week. You could do that same Korea travel independently for a third of the price.
Day Tours from Seoul, Busan and Beyond
Instead of paying a tour company to organise your Korea travel itinerary, I would recommend that you organise most of your trip independently. Use intercity buses and korail trains to get between cities and only embark on day tours if you are travelling to somewhere that is remote/difficult to get to independently.  
"Get Your Guide" are a great company to consider using for day tours. They lead excursions to places like the DMZ border, the garden of morning calm, and Seoraksan national park.
Meeting Travellers and Locals in Korea
It's easy to meet fellow travellers and locals in South Korea. What's more, since Korea is a popular TEFL location, its cities are bursting with western expats and so you will never feel isolated.
Head along to one of the Couchsurfing community meetups and hangouts that take place in Seoul and Busan. You can also try the following sites that make meeting fellow adventurers easy:
Meetup.com – Regular events organised in Korea. Typically these are free social meet-ups.
Seoul Hiking Group – Weekly hikes in and around Seoul arranged by enthusiast. Free to attend!
Eat Local – A group organising food trips and tastings around Seoul and beyond
SHITY (Sunday Hikers interested in trekking yet again) – Another hiking group in Seoul
Couchsurfing – The Seoul community is very active. This is a great place to meet travel buddies.
Korea Travel:
What About the Eccentric Neighbor?
Concerns about South Korea's tumultuous relationship with their neighbour North Korea may plague your mind when planning your trip. When I moved to Seoul, some of my friends and family in the UK acted as though they may never see me again (ha!) so I understand.
Actually, relations between the two countries are better now than they have been for many years. It is also interesting to note how much the western media blows things out of proportion.
South Koreans see old Kim Jong Un as the boy who cried wolf, or some kind of comedy cartoon villain. When people in the west are hearing news about what North Korea are up to, the people in South Korea don't even batter an eyelid. Don't let this worry deter you from making the trip.
Korea Travel:
Safety and Security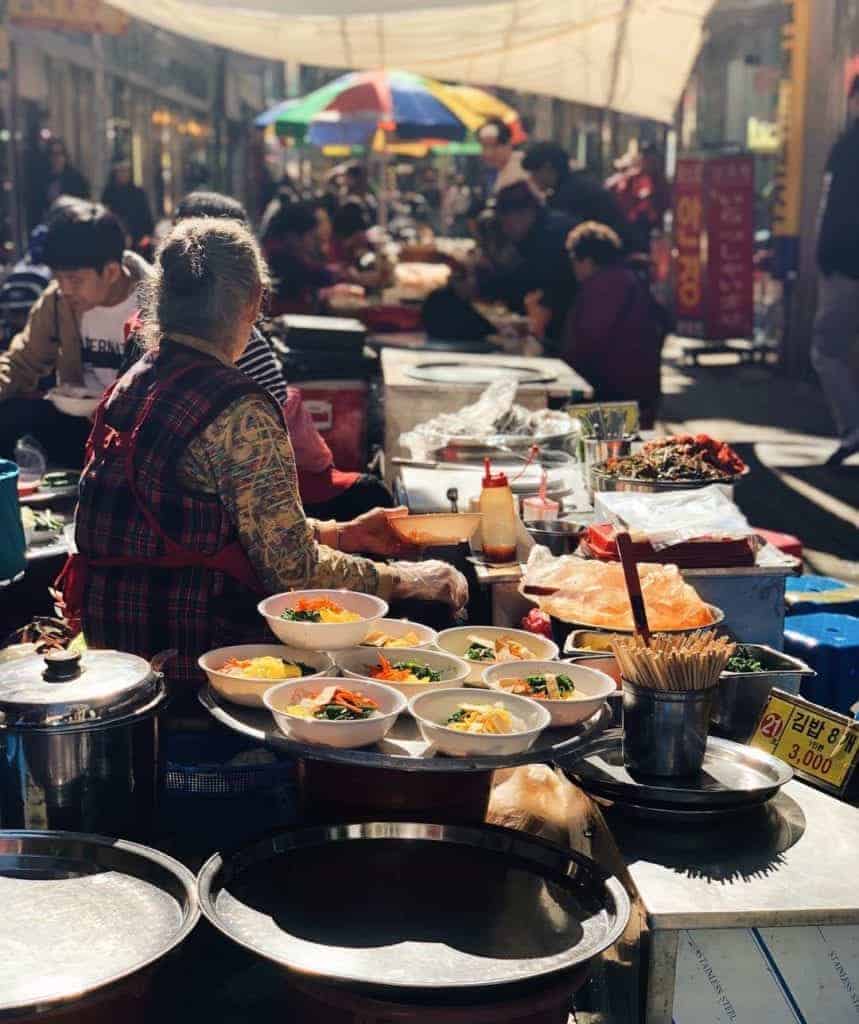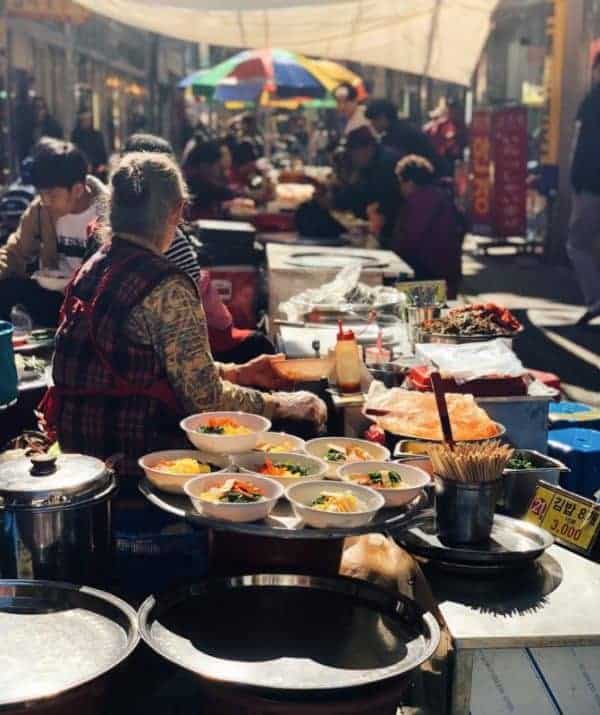 South Korea is an incredibly safe country. In fact, I would go as far as to say that South Korea is probably one of the safest countries in the world. Since respect is so deeply ingrained within society, people are very considerate of other people's safety and personal belongings.
You could leave your laptop and wallet on the table in Starbucks (not saying you should!) and even if you left it there for 30 minutes, it would still be there when you got back. That's how safe Korea is. I have even noticed cashiers wandering off and leaving shops unattended.
Petty crime and theft are very uncommon in South Korea and violent crimes are rare. When travelling in Korea, exert the same common sense as travelling anywhere else in the world. Don't walk alone at night and take care of your things, and you will be just fine.
Korea Travel:
Solo Travel in Korea
South Korea is a perfect place for solo travellers. Even solo female travel in Korea is both possible and enjoyable. Koreans are fun-loving, respectful people and will generally go out of their way to help you.
There are also a plethora of options available for meeting travel buddies for your Korea travel adventure and so you never have to worry about feeling lonely.
Korea Travel Guide:
Things to Consider During Your Trip
The Korea travel tips contained in this section of this Korea Travel Guide cover considerations upon arrival in Korea.
Sim Cards and Portable WiFi in Korea
Free WiFi is available practically everywhere in Seoul. Hotels, coffee shops and restaurants all have free WiFi. In fact, sometimes you will be walking along and find random free WiFi in the streets. That's how widely available it is. With that said, if your Korea travel takes you out of Seoul and into more rural areas, this will not be the case.
To stay connected in Korea, you can consider getting a Korean sim card, or picking up a portable wifi device. Trazy have some discounts on Sim cards that are well worth checking out. This is particularly useful if you find yourself needing to check a location on Google maps, or to use Google translate to communicate with a local.  
Public Transport in Korea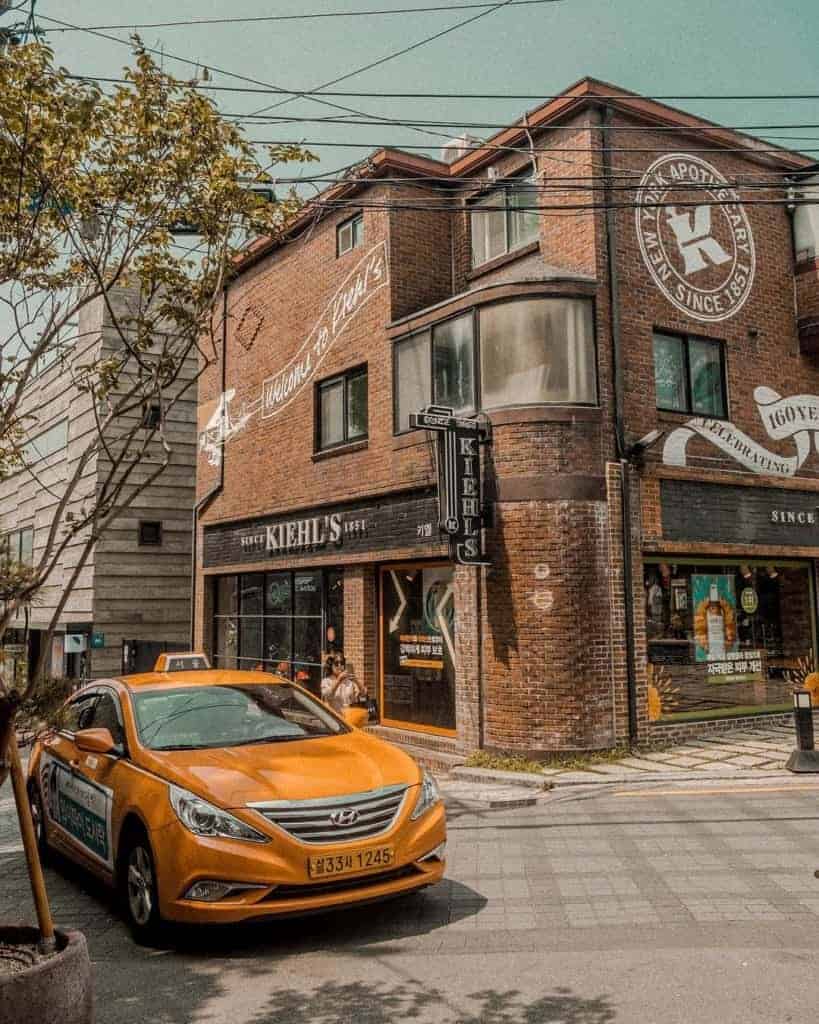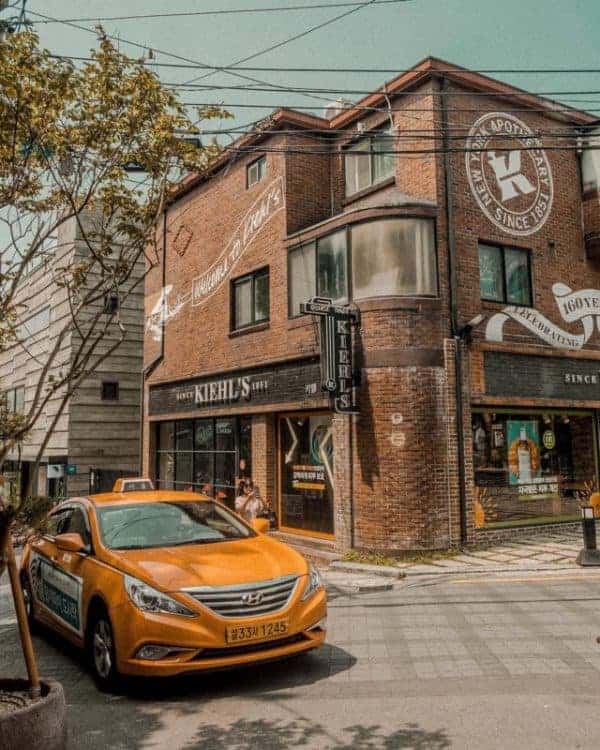 Public transportation in Korea is convenient and efficient. Intercity buses and Korean trains are both a great way to get around the country. In major cities such as Seoul and Busan, the subway networks are reliable and easy to use.
Taking the Subway in Korea
The first order of business for taking the subway in Korea is to get yourself a T-Money Card. This card allows use of the subways and buses in Seoul, Busan, and other cities at a discounted rate. T-money cards can be picked up from the machines at all subway stations for 2,500 KRW ($2.50). $0.50 is the non refundable card fee, $2 is added as credit.
Taking the subway in Korea is cheap. Even if you take the train all the way from one side of Seoul to the other, you will spend little more than $1. The subway network can seem complex and confusing and so it's useful to download the "Subway Korea" app which contains maps, timetables and route planning.
Taking Cabs in Korea
Apps like Uber are banned in Korea. Fortunately, regular street taxis are affordable. You can take a cab from one side of Seoul to another for just a few dollars. Korean cab drivers are also straight and trustworthy. They will not lead you on a wild loop around the city.
Taking the Train in Korea
Korean trains are managed by KoRail. This is a convenient and comfortable way to get around the country, especially when covering long distances. Train tickets can be purchased online or in person as much as a month in advance.
It is advisable to pre book your trip, especially if travelling at a weekend or during special occasions such as Christmas or Chuseok.
Taking Intercity Buses in Korea
Intercity buses are a great way for getting around the country. Tickets can usually be purchased on your intended day of travel. Korean buses are relatively comfortable and contain heating/air conditioning and wifi.
There are usually no toilets on board Korean buses but they make frequent stops for snacks and restroom breaks.
Eating in Korea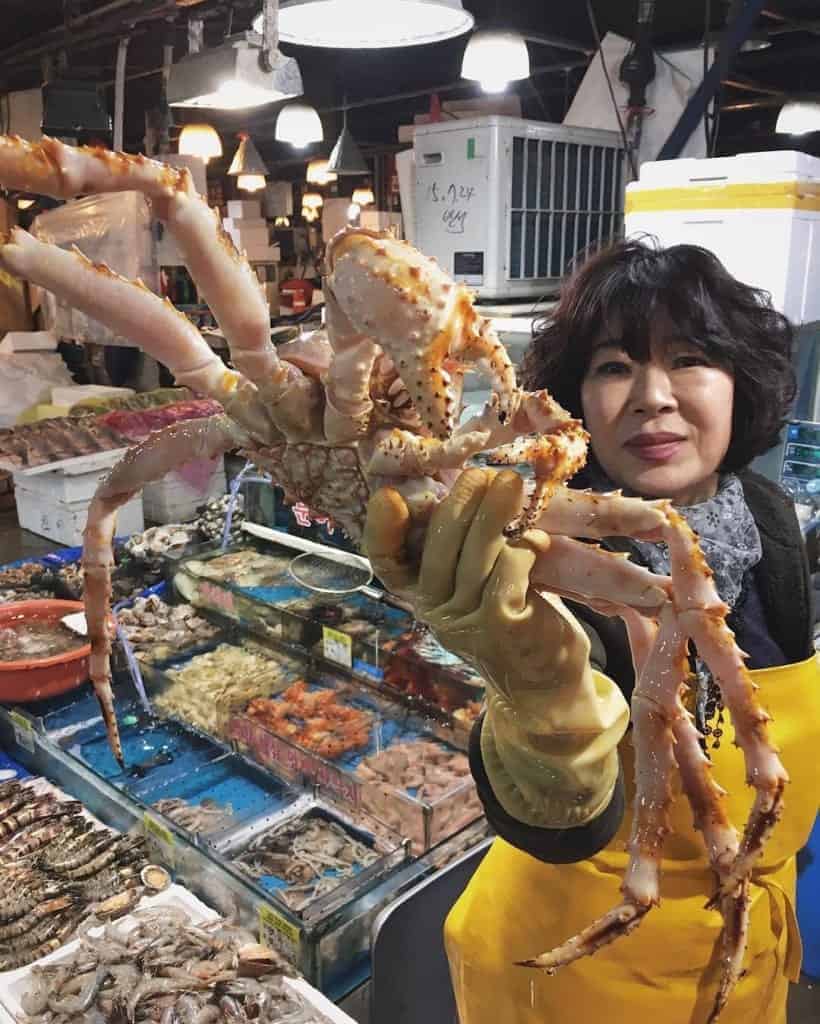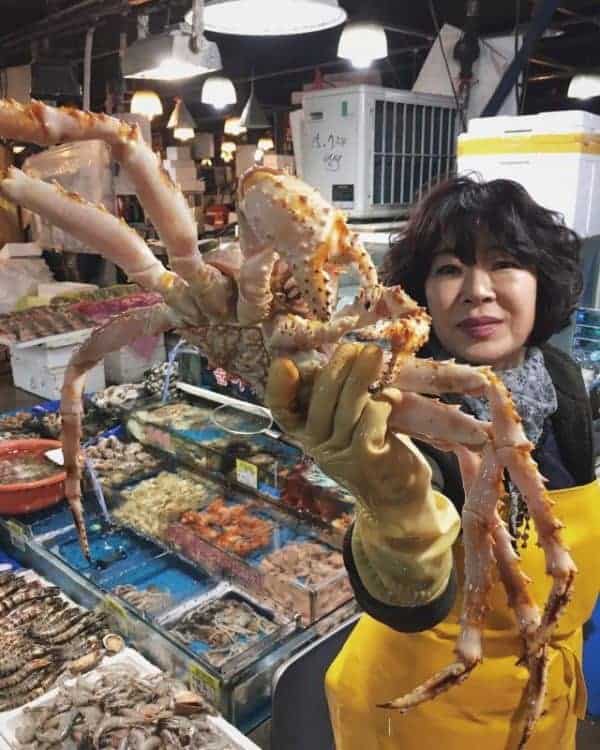 With delicious, marinated meats, hearty stews and tangy kimchi, Korean food is among the most unique and flavourful in the world. The cuisine is completely unlike any Asian foods you may have tasted previously and there are a great many dishes for you to enjoy eating your way through while travelling in Korea.
Do Koreans Eat Dogs?
Encountering foods prepared with dog meat is a big concern for a lot of people travelling to South Korea. In reality, dog meat is only served in one particular dish, and you would have to go out of your way to find it. Assuredly there is no chance of you accidentally eating dog meat during your time in Korea.
Many younger Koreans oppose the idea of eating dog and do not indulge in it. It is a specific breed of dog that is farmed and bred for its meat. Older men mostly are those who eat the infamous dog soup.
It is said to be a natural aphrodisiac. I have never personally tried it not had the desire to do so. I may not agree with the idea of eating dogs, but I believe that travellers  should not judge an entire nation based off of this.
Traditional Dishes to Try in Korea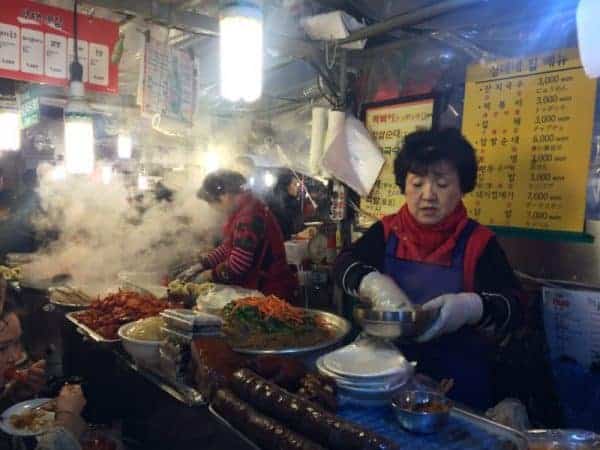 Galbi (Korean BBQ)

– Korean BBQ is a must during Korea travel. Delicious marinated meat (beef or pork) is given to the table and customers cook their meat as desired. Typically, this is then wrapped in a lettuce leaf and dipped in

gochujang

spicy sauce.
Samgyetang

– A whole young roasted chicken that is cooked until tender, stuffed with rice and infused with ginseng.
Bibimbap

– Arguably the national dish of Korea, bibimbap is a beef "hot pot" dish. Marinated beef is served with fresh shoots and veggies and spicy chilli sauce.
Ttukbaegi Bulgog

i – A flavourful Korean beef stew. Beautifully marinated meat is cooked in an earthenware pot with an infusion of sesame oil and spices.
Dwaeji Gukbap

– A Busan specialty dish. Pork is served in a rich broth with rice, spring onions and other veggies.
Kimchi Jjigae

– A spicy, hearty soup served with Korea's beloved kimchi (fermented cabbage).
Mandu

– Korean steamed dumplings stuffed with an array of fillings – from bulgogi to vegetables.

Bingsu

– Korea's answer to gelato. Bingsu is frozen, shaved milk.
Street Food to Try in Korea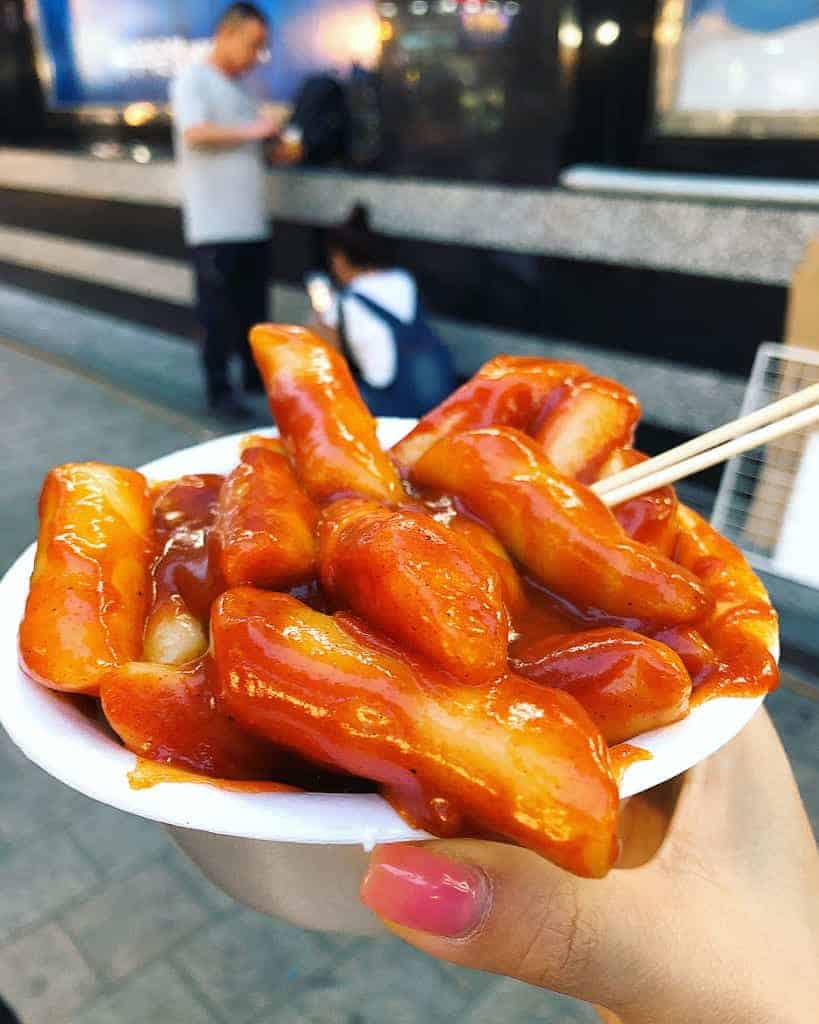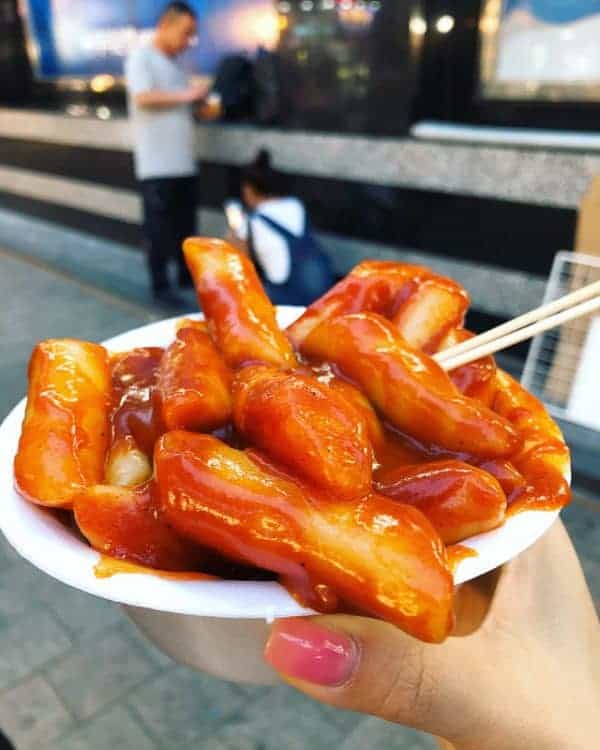 Street food is a huge part of Korean culture. A lot of the street food snacks are filling in themselves and can act as a light lunch for just a couple of dollars. Some Korean street food dishes that you should try are:
Tteokbokki

– Soft, squidgy Korean rice cakes cooked in a spicy sauce

Jeon –

Korean savoury pancakes often served with kimchi or meat

Hotteok -Sweet pancakes served with sugar syrup
Red bean pastries (Bungeoppang)

– Vendors on practically every street corner serve this sweet treat. The pastries are often made into fish shapes and are stuffed with sweet red bean (adzuki bean) paste.

Sannakji

(for the brave) – Sannakji is one of Korea's most favourite street food dishes. It is also one of the most controversial. Here, live baby octopuses are drenched in soy sauce and eaten alive. Not for the faint of heart.
Being Vegetarian in Korea
Unfortunately being a vegetarian in Korea is not easy. The Korean diet, and most of the dishes that you can find in the country are largely focused on meat or fish.
That said, you can try.
Somandu/ Napjak-mandu

– Vegetarian versions of mandu stuffed with vegetables and glass noodles.
Japchae

– A delicious dish of fresh vegetables and iced noodles.
Gimbap

– Pickled vegetables served on top of rice and rolled into a neat little parcel with seaweed.
Gamja Jeon

– Korean pancake served with shredded, delicious potatoes.

Vegetarian Bibimbap

– Often, bibimbap is available without beef. You can also request them to omit the beef.
Vegetarians can survive Korea travel by telling their servers "Jeoneun chaeshikjooeeja imnida" (저는 채식주의자입니다)
If you're wondering how on earth to pronounce that, it is
"Cho nan – chae shik joo ee ja – im ni da"
Even just stating "chaeshikjooeeja" is enough usually. Most people in Seoul also speak English. "
Salads and vegetarian options can be found at the more western style food chain and bakeries. Paris Baguette do great take away salad pots.  
Korea Travel:
Handy Apps to Download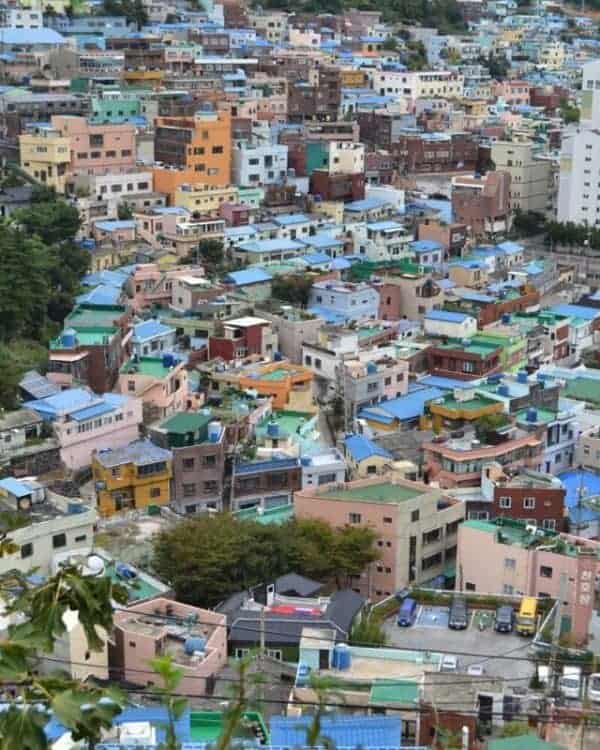 For communication, maps, etc, Korea uses different apps to a lot of countries. Handy ones to download in order to make your Korea travels a little easier are:
Naver Maps
Google Maps are not available in South Korea. This is to do with not wanting North Korea to have access to their topography.
As such, it's handy to download Naver Maps to help you get from A to B. Naver Maps actually has more detail than Google. You might even prefer it!
Subway Korea
Subway Korea travel app contains timetables for Seoul, Busan and beyond, and helps travellers navigate the confusing spider like subway network. The trip planner function helps travellers figure out how to get from A to B.  
Kakao
Cute, strange emojis abound! Kakao is the Korean answer to Whatsapp or Viber. It's pretty much the 'go to' choice of communication in Korea and so it is worth downloading Kakao to keep in touch with your Korea travel buddies.
This Korea Travel Guide may contain affiliate links. Purchasing tours and hotels through some links on High Heels & a Backpack earns me a small commission at no extra cost to you. This helps me keep up with the running costs of this site. Thanks for understanding.
---