South Korea travel tips to know before you go? This guide has got you covered.
This comprehensive post has been written by someone who lived in South Korea for 2 years (me!) first as an English Teacher and then as an Asia Travel Correspondent. During that time I explored the country extensively – from Seoul, down to Jeju, and everywhere in between.
South Korea Travel Tips for 2023
South Korea is a beautiful country that, for whatever reason, is often massively overlooked by international travelers. That is a shame as South Korea has so much to offer.
Seoul is a bustling megalopolis that you could spend weeks exploring and still feel as though you have barely scratched beneath the surface. While the Korean capital looks intimidating at first, you will quickly note that it is made up of several different districts, each of which is like a little village in itself, and each of which has its own unique personality.
Of the few people that take the time to travel to South Korea, few venture beyond Seoul. But destinations like Gyeongju, Jeonju, Busan, and Sokcho are often the highlight of a trip here.
Korea is rich in history and culture which is quite unlike anything else. The country offers something for every type of traveler – from gorgeous islands, beaches, natural wonders, and hiking trails, to serene mountain-top temples, raucous nightlife, and bustling street food markets.
Learn a little Korean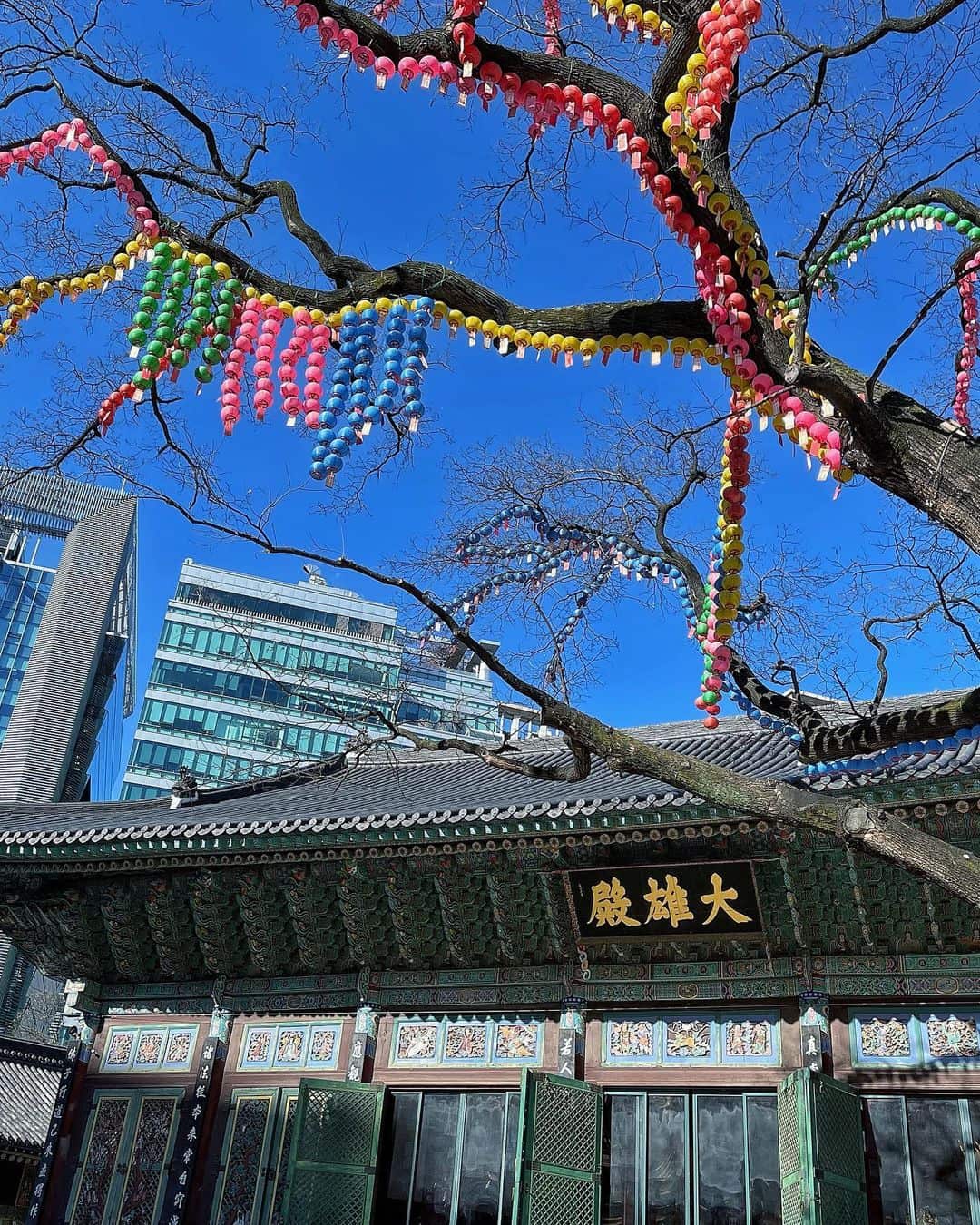 English really isn't very widely spoken in South Korea outside of Seoul. Even if you head to luxury hotels, and places of tourist interest outside of the capital, you will find that people are not able to communicate with you well.
Of course, it isn't realistic to expect yourself to be able to learn a new language every time you travel to a new country. But mastering a handful of Korean phrases can really go a long way and make your life easier.
That way, you won't have to dust off your charades/miming skills! You can download Duolingo for free and learn Korean via this app for just 5-10 minutes per day.
It is also a good idea to have a Korean phrase book handy in your bag or via an app on your phone so that you can browse through it occasionally and look up words as you need.
Useful Korean phrases for your first trip to Korea
A handful of useful Korean phrases that you may need during your first South Korea itinerary are detailed below.
Annyeong Haseyo (안녕하세요) – Hello (or Annyeong can also be used, less formal)


Bangap Sumnida (반갑습니다) – Nice to meet you


Kamsahamnida (감사합니다) – Thank you


Joesonghamnida (죄송합니다) – I'm Sorry


Juseyo (주세요) – Please


Igeo (이것) – This


Odieyo (어디예요) – Where is…


Hana/dul/set (하나 /둘/ 셋) – One/two/three
Download Google Translate or Naver Papago on your phone
Google Translate can often be a lifesaver when you are traveling in countries where you cannot speak the language well! Keep the app installed on your phone just in case you should ever need it in Korea.
If you find yourself in a position where you are communicating with someone and you cannot understand each other, you can type what you want to say, in English, into Google translate and it will automatically show the translation in Korean to the other person. Sometimes it isn't perfect and there are grammatical errors, but it gets the message across.
You can also use your phone microphone to speak into your phone and translate what you want to say or use the phone audio to play out the translations. Naver Papago is a local translator app that is more frequently used in Korea.
It is a matter of personal preference whether you want to use Google Translate or Naver Papago. But more locals will be more familiar with the latter.
Look into learning to read hangul
From an outside perspective, the Korean alphabet can look like an overwhelming mixture of obscure symbols and characters that are impossible to learn. This is likely especially true if you have only grown up using the Latin alphabet (i.e. this one).
The truth is, Korean hangul is actually easier to learn than you may realize. It is actually phonetic and very different from other East Asian languages (Japanese, Mandarin, etc).
While learning Mandarin or the Japanese alphabet means having to learn and memorize literally thousands of different characters, the Korean alphabet only consists of 24 letters.
There are 14 consonants and 10 vowels in Korean hangul. There are various online videos and tutorials that help you to read hangul in a short period of time.
You may actually find it quite fun! Of course, this is completely optional, depending on your level of interest in Korean culture, etc.
Learning hangul is arguably not as high a priority as making sure that you have a repertoire of handy Korean phrases up your sleeves. But it can make it easy to read menus, etc.
Interestingly, you will find that a lot of Korean words are Konglish. So while you won't understand every single thing you read, you will note things like hamburger in Korean is haembeogeo (햄버거). These things can be fun to discover on menus!
Learn a little about Korean history
Unless you grew up in Asia or you are of Korean heritage, you may not know all that much about Korea's history. Unfortunately, most history syllabuses across the globe often only teach students about their local history, or about global events such as World War II, etc.
Although you don't need to have an in-depth knowledge of all of the ins and outs of Korea's history over the centuries, it pays to have a basic understanding of major time periods and events. This will help you put the historical and cultural sites that you visit during your trip into more context.
Otherwise, visiting multiple Joseon palaces can be a little overwhelming when you don't know what the Joseon era was. In particular, you should do a little background reading into the Joseon era of Korea, the Japanese colonial era, the Japanese occupation, the Korean war, and the relationship between the two Koreas today.
Korea has had a very strained relationship with Japan over the centuries and it is important to look back to be able to understand this fully.
Suggested books on Korean history
A suggested reading list of books that will help you understand some of the key events in Korean history is detailed below.
Korea: The Impossible Country by Daniel Tudor – A comprehensive overview of how Korea turned around its problems and poor economy to become the thriving nation it is today.


A History of Korea by Kyung Moon Hwang – A look at Korea's beginnings and the various eras that the country has seen (including the Joseon dynasty). This book also provides insight into the strained relationship between Korea and Japan.


The Coldest Winter: America and the Korean War by David Halberstam – A thought-provoking look a the Korea war from different perspectives and angles.


The New Koreans by Michael Breen – An exploration of the Korean economy, politics, and culture as it stands today, written by a long-term ex-pat in the country.
Decide the best time to travel to Korea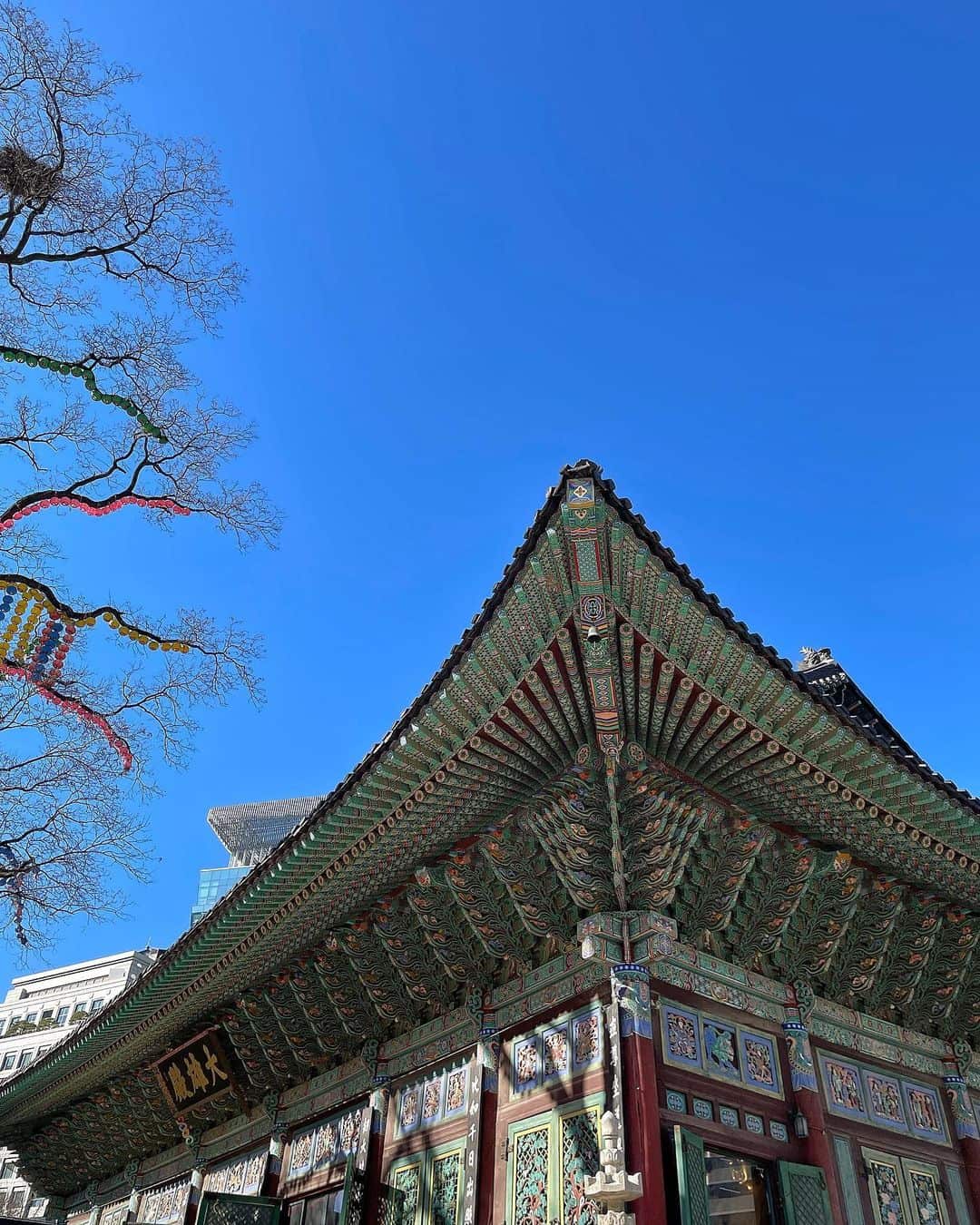 One of the main things that you need to decide when planning a trip to Korea is when you want to travel. One of the best South Korea travel tips?

Avoid summer and winter! Arguably the best times to travel to South Korea are during the spring and autumn months.

Weather conditions at this time are warm and mild, with occasional rain and mostly sunny skies. Korea sees extreme seasons – including hot, humid summers with monsoon-like rains, and bitterly cold winters.
Temperatures in Korea in July and August can often soar well above 35-40°C (95- 104°F). The rain is incessant and really interrupts your plans, while the humidity and the mosquitoes make you feel like you are in the tropics.
Meanwhile, Korean winters are bitterly cold. Temperatures often drop as low as -15°C (5°F)
During the spring and autumn months, expect average temperatures between 20 and 25°C. There are also some interesting cultural events taking place during these periods.
Spring in Korea marks the cherry blossom season, when the trees around various neighborhoods, palaces, and temples are a beautiful shade of candy cotton pink. Buddha's birthday is also a large celebration that takes place during this time.
Meanwhile, Autumn in Korea sees the parks and nature around the country decorated with fall colors. In October, Seoul hosts the Seoul lantern festival along the banks of the Cheonggyecheon stream, which sees people decorate the waterway with hundreds of paper lanterns.
Organize your flights to Korea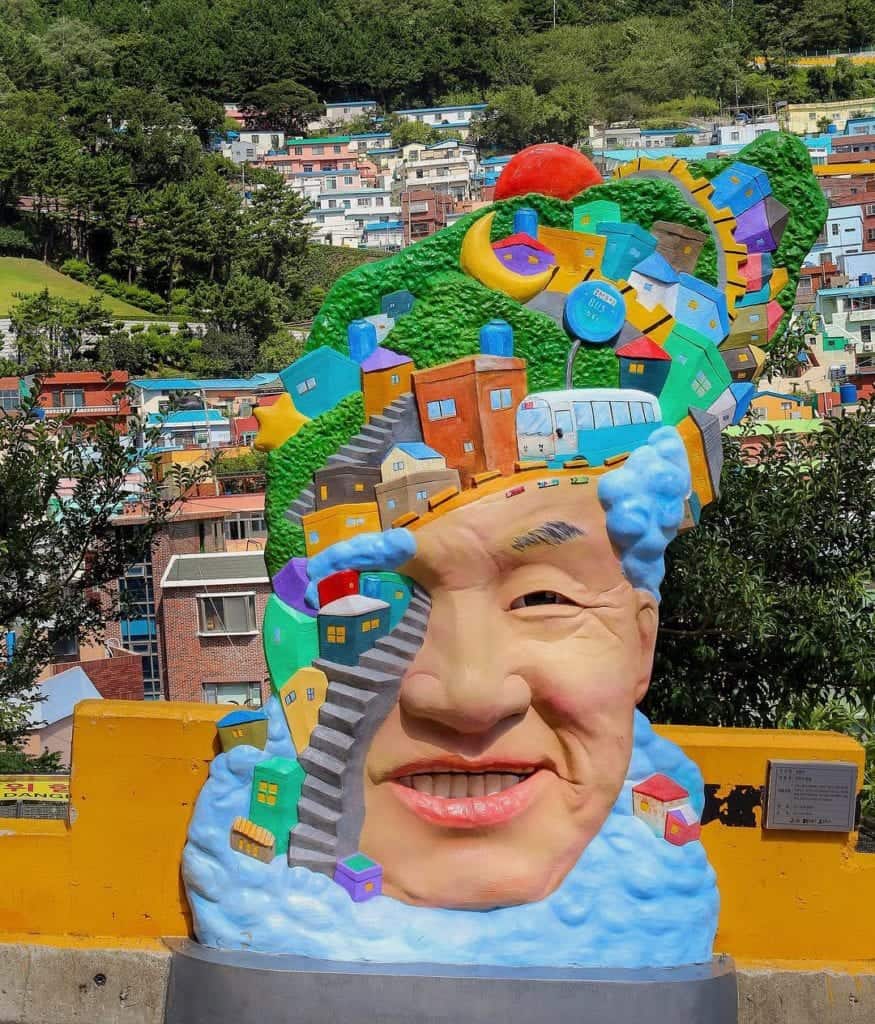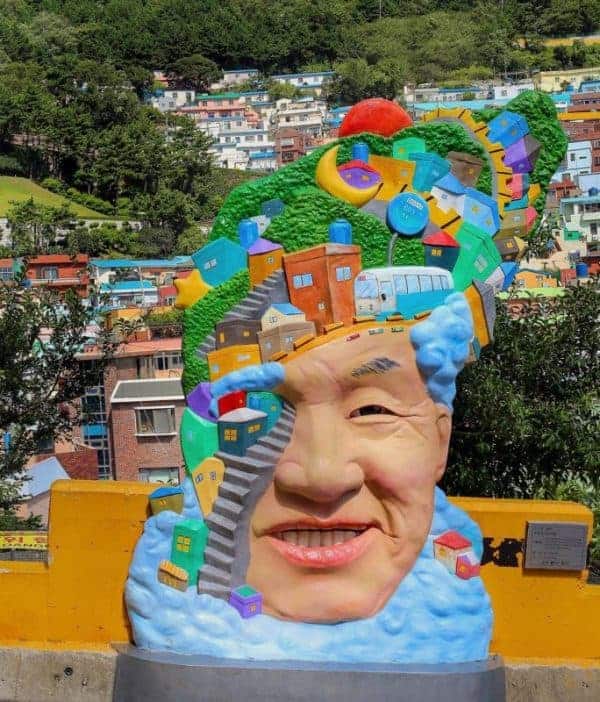 Korean Air is South Korea's national carrier. They are great, and they offer wonderful onboard entertainment and traditional Korean dining options (e.g. bibimbap).

However, they can be a little expensive and you may be able to find cheaper flight deals from other airlines. From the United States, Korean Air, Delta, and Asiana Airlines fly direct to South Korea.
From the UK, you can fly direct to Korea with British Airways, Asiana, and Korean Air. Indirect routes are available with Qatar Airlines, Etihad, Lufthansa, and Cathay Pacific, among others.

Booking your flight in advance of travel helps you to secure the best deal. This is particularly true if you are traveling over Christmas, during the cherry blossom season, or during Korean holidays such as Chuseok (추석).
Sort out your accommodation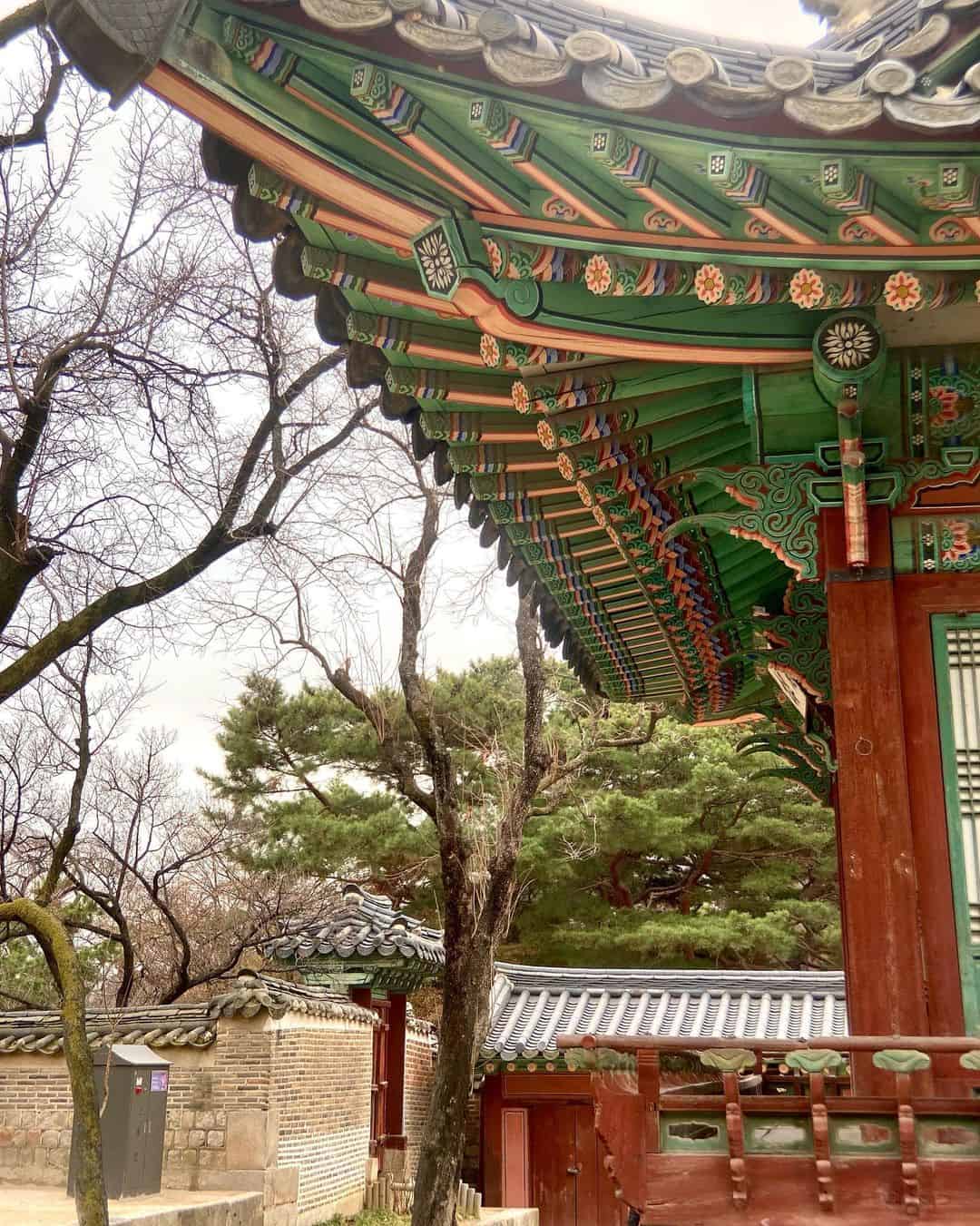 South Korea offers a range of accommodation options for every budget and travel style. You can get a hostel dorm bed here for around $15 USD a night, a mid-range hotel for around $40-50 USD a night, and a luxury hotel room for around $100-$200 USD a night.
Seoul and Busan are more expensive than smaller towns and cities such as Suwon, Gyeongju, etc. There are a lot of ¨capsule hotel¨ style dorms in Korea that give you a lot more privacy and comfort than a regular dorm room.
Korean love motels are worth considering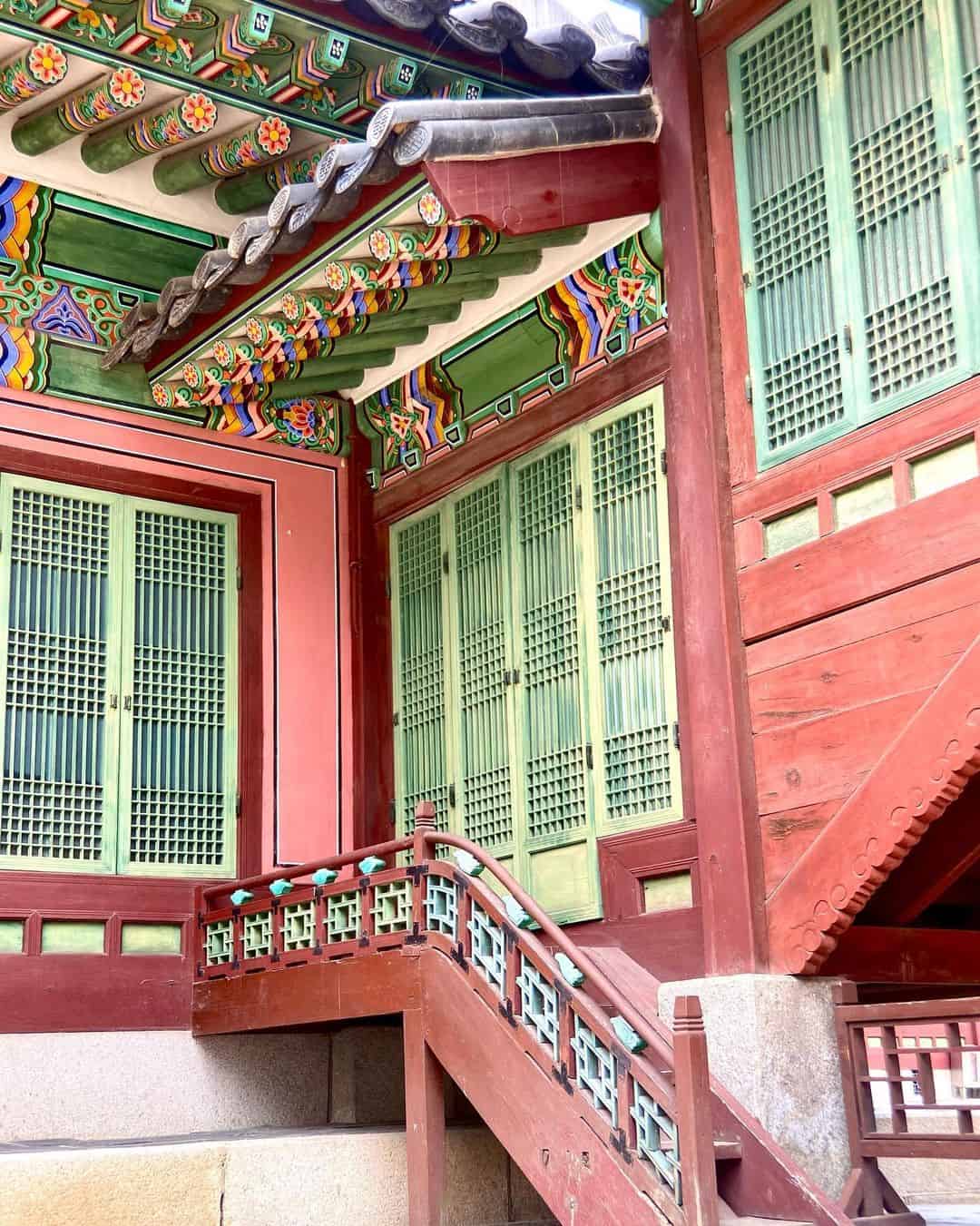 You can also look into Love Motels for your accommodation in Korea. Korean Love Motels may sound a little seedy and honestly, they can be.
But they vary significantly from one to another. Some are nice and some are sketchy – it is all about doing a little research and reading past reviews.
As the name suggests, yes, some locals do go there for hookups. This is largely because a lot of people live with their parents in Korea well into their mid/late twenties. A Love Motel is usually a couple's only chance to get some alone time.
Stay in a traditional hanok
If you are looking for accommodation in Korea that is unique and unapologetically Korean, consider staying in a traditional Korean hanok ( 한옥) guesthouse
Hanok houses date back to the 14th century and were originally constructed for Korean nobility. A stay here usually means sleeping on a futon-style bed on the floor with ondal, underfloor heating.
Rest assured, it's much comfier than it sounds! Seoul's Bukchon Hanok Village and the hanok village in Jeonju are both great places to consider for your traditional hanok stay.
Buy a Korean Esim card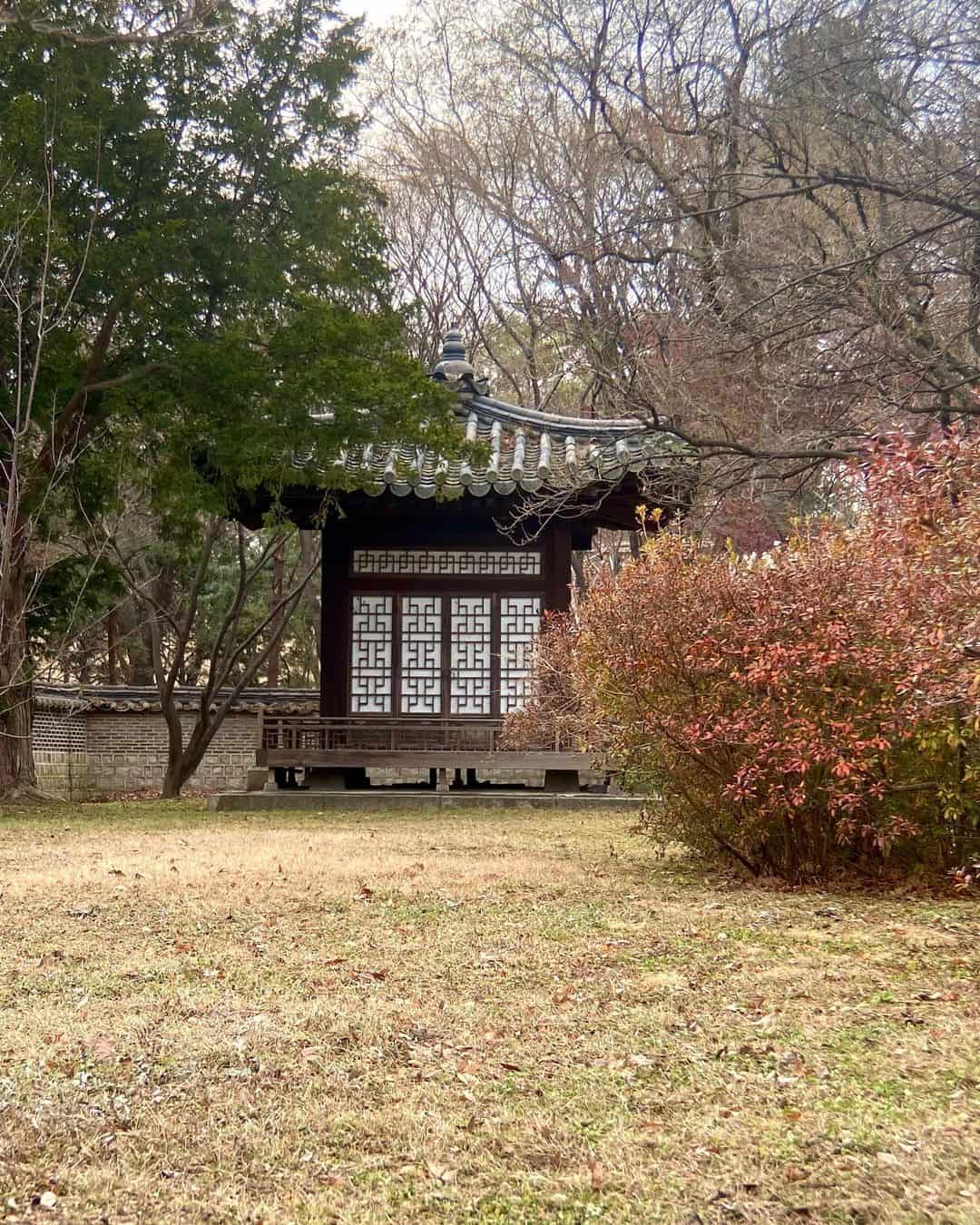 One of the best South Korea travel tips to help you stay connected during your trip is to invest in a Korean ESim card. It is better to make sure that you have a local sim card to avoid any data/roaming charges.
You can purchase your Korean ESim card online, in advance of your trip. Expect to pay $32 USD for unlimited data for 10 days.
If you decide to extend your trip or add to your plan, it is easy to do so online or via the app.
Understand Korean money
The Korean won (₩/KRW) is the currency that is used in South Korea. Notes come in denominations of 1,000, 5,000, 10,000, and 50,000, as well as in smaller coins.

To work out the equivalent value in USD, divide the value in won by 100. For instance, 1000 won is just less than a dollar, while 10,000 won is just less than $10 USD.

It is not exact but it's a good way of understanding approximate conversions on the fly! ATMs are readily available throughout all large Korean towns and cities and most places accept international bank cards and Apple Pay.
Ensure that you have a borderless bank account
It is a good idea to open a borderless bank account before traveling anywhere internationally. The same rings true when traveling to South Korea.
When you use your regular debit or credit card overseas, the foreign transaction fees can easily add up. You may find that you are charged a few dollars every time you make a withdrawal from an ATM, and every time you purchase something from a store.
Those few dollars here and there quickly amount to a lot. Borderless bank accounts eliminate international fees.
Most of them also offer very user-friendly cell phone apps so that you can easily manage your money while you are traveling and see exactly what you are spending. If you are in the US, look at Charles Schwab accounts.
If you are in the UK, look at Wise or Revolut.
Draw up a travel budget for Korea
Korea is a relatively affordable country to travel to. You can easily stick to a budget of $50 a day while traveling here.
A lot of things here are much cheaper than in western countries (i.e. food, public transport). But at the same time, it is important to be aware that you will not see Southeast Asia prices here either and Korea definitely isn't ultra cheap.
Overview of average costs in South Korea
A brief overview of some of the average costs of things you can expect to see in South Korea is summarised below.
The average cost of dining out at a Korean restaurant – $9-$15


The average cost of dining out at a western restaurant – $20


Street food snacks – $2-$4


A week's worth of modest groceries in Korea – $70-$80


Joseon palace admissions (Gyeongbokgung, etc) – $3-$5


Namsan tower admission- $15


Cost of walking tours/food tours – $50-$60


DMZ tour – $100
Draft out an itinerary but don't plan something too restrictive
It is a good idea to plan a rough itinerary for your trip to Korea so you have an idea of what you want to do and when. At the same time, consider being open to changes.
For instance, if you plan on spending 2 or 3 weeks traveling through the country, you may want to book your accommodation for the first 2-3 nights. You may find that you meet a lot of other travelers and locals during your time in Korea that have plenty of recommendations for you.
You may find that hikes, day trips, and villages that you hadn't previously considered are the highlight of your trip. Similarly, you may find that you really like a certain place and you want to stick around for longer than planned.
Purchase comprehensive travel insurance before you go
It is prudent to purchase comprehensive travel insurance before you travel anywhere and South Korea is no different. Despite our best planning, we can never really know what is around the corner.
If you fall sick or you are unfortunate enough to be involved in an accident, healthcare in South Korea is actually quite expensive. Insurance covers you for any eventuality and usually doesn't break the bank.
Look for a policy with comprehensive medical coverage (ideally $1 million USD or so). A good plan will also cover you for other things such as theft/loss of electronics and luggage, repatriation, and adventure sports.
Always read the small print to see what is included. Some policies classify things like hiking as adventure sports and do not include them in their standard cover.
Once you have found and purchased a suitable plan, make a note of your policy number. This will be the first thing you are asked for if you need any assistance in Korea.
South Korea Travel Tips for when you arrive in Korea
Free wifi is everywhere in Korea!
If you are on the fence about whether or not you want to purchase a local sim card for your trip to Korea or invest in some sort of wifi hub, it may be reassuring to hear that free wifi is available absolutely everywhere in Korea! You will find that most Seoul coffee shops, bars, restaurants, and hotels have free, non-password-protected wifi.
You will even find that complimentary, password-free wifi exists in the various streets and neighborhoods. Meandering through Dongdaemun Seoul and needing wifi to book a hotel or send a message to a new travel friend? Don't worry, you will easily find it!
Korea is a very safe country
South Korea is one of the safest countries not only in the Far East but in the world. Even solo female travellers can feel comfortable traveling alone in Korea.
Both violent and petty crimes here are rare, as are scams against foreigners. According to Numbeo, a data aggregator of city and country statistics, Seoul has a safety index rating of 75.24 – making it one of the safest cities in the world.
You may be surprised by precisely how safe South Korea feels compared to other global destinations, as well as just how respectful people are of others. This is all part of the local culture.
For instance, if you were in London, or in Athens, or basically any other city in the world, you probably wouldn't dream of leaving your computer and your wallet unattended on a table outside a bar, wandering off and going to get a drink. People in Korea do that all the time.
If you drop your wallet or lose your bank card in South Korea, chances are good that it will be handed in somewhere. Stop workers have even briefly left stores unattended while dashing off to run an errand.
While that sounds like a way to invite danger (and you should definitely take care of your belongings wherever you travel), it is a testament to how safe Korea is.
North Korea
A lot of westerners often express their concern about South Korea's tumultuous relationship with their northern neighbor. Actually, relations between the two countries are better now than they have been for many years. It is also interesting to note how much the western media blows things out of proportion.
South Koreans do not have any concerns about threats from North Korea, and in Seoul and beyond, you will find that everyone goes about their day-to-day life paying no mind to it. South Koreans look to Kim Jong Un and the north as some kind of eccentric uncle or ¨the boy who cried wolf¨ for constant empty threats.
It always pays to follow any recent developments in North-South Korea relations, and check your local government's advice before traveling anywhere. But don't let this deter or concern you.
Solo dining is not that common in restaurants in Korea
If you are traveling solo, you should never be intimidated by the prospect of dining alone. Most people are so preoccupied with themselves and their day that they are not paying attention to what other people are doing anyway.
Still, the awkward thing about dining out in Korea is that some places only serve dishes that are intended for sharing between 2 people. A lot of them have romantic couples menus while others purely serve large portions.
They often cannot/will not serve a smaller portion for a solo dinner. There are still plenty of places that serve regular one-person dishes, it just pays to look at the menu somewhere before you go inside.
You can drink the water in Korea
It is safe to drink the water in Korea and it tastes just fine. That being said, you will find that most Koreans tend to prefer bottled water, and may give you a bit of a side eye if you fill a glass up with tap water and drink that.
People eat with chopsticks – and there is a chopstick etiquette
South Koreans don't use knives and forks as dining utensils, they use chopsticks. Some restaurants in tourist areas (Bukchon, Insadong, Myeongdong, Dongdaemun, etc) may have knives and forks available on request, specifically for foreigners who can't use chopsticks.
But other more local places may not. There is a ¨proper way¨ to eat with chopsticks but you are just fine trying to use them however you feel comfortable, as long as you find some way to pick up your food!
There are a few interesting cultural points to note. For instance, when you are finished eating, you should lay your chopsticks horizontally across your bowl/plate.
You should never stick your chopsticks in your food bowl so that they are standing upright. This is thought to resemble funeral pyres.
A lot of Korean toilets are squat toilets
Virtually every hotel, guestroom, and apartment in Korea has a normal, western toilet so no worries there. However, many train stations, bus stations, restaurants, and bars only have squat toilets.
These are essentially holes in the ground that you need to crouch over. A lot of western people are intimidated by the prospect of these, but they are actually more hygienic than a western toilet.
(After all, you are not making any contact with the toilet bowl this way). It is a good idea to always carry some tissues and hand sanitizer in your bag at all times as you cannot always find this.
Dining out here is different
If you spend any amount of time in Korea, you will note that things that are considered rude in the west are not considered rude in Korea and vice versa. One place where that is evident is in Korean dining culture.
In the west, you may awkwardly wave and try and get the waiter's attention when you want to ask for something extra or pay the bill. In Korea, people shout ¨yogiyo¨ meaning ¨over here!"
Western people may find shouting to wait staff in such a way feels rude or awkward. But oftentimes, the staff may not approach you unless you shout them over because they don't want to disturb you.
Similarly, a lot of restaurants have buttons on the table. You press them to call your waiter over.
Interacting with Koreans
You cannot generalize an entire demographic of people and it always seems very cliche to say ¨the people in X country are really friendly¨. But generally, Koreans are very friendly people that are curious about foreigners and happy to help you should you need it.
Download Kakao app
South Koreans don't use Whatsapp. Instead, they use an app called Kakao Talk.
It is worth downloading this when you arrive. If you head to any Couchsurfing/Meetup events to meet new people in the country, chances are, they will give you their Kakao ID when you meet.
A lot of Korean social clubs also have group chats on Kakao.
Download Naver maps
Just as Whatsapp is not used in South Korea, neither is Google Maps. This is in part due to the relations between North and South Korea and the fact that South Korea does not want NK to see their topography.
Download Naver maps to help you get from A to B during your trip. It essentially works in the same way as Google Maps, Maps Me or any other map app.
Go Hiking
Hiking is essentially the national pastime of Korea. Every weekend, you will find dozens of Koreans crammed onto the Seoul subway in their colorful neon hiking gear.
At first glimpse, Korea might come across as a country that is purely made up of cities but that is simply not the case. Korea is also home to incredibly breathtaking nature.
Over 70% of Korea is mountainous, and there are a whopping 21 national parks scattered throughout the country. Smaller hikes are possible without leaving Seoul's city limits.
Take a Korean cooking class
Discovering the local food culture is a great way to immerse yourself in the places that you travel to and that rings true in Korea also. Korean food is completely unique and consists of many hearty stews, sumptuous marinated meats, and fermented or pickled vegetables.
Sampling food at local restaurants and street food markets is one way to try the delicacies, but taking a Korean cooking class and learning recipes that you can replicate at home is even better.
Many Korean cooking classes like this one double as tours of the street food markets.
Visit a Jimjilbang
South Korea is known across the globe for its excellent beauty and skin care treatments. One of the most unique of which is the Korean jimjilbang. Jimjilbangs are traditional bathhouses that are a little like Turkish hammams.
You can soak in various fragrant baths, get a massage, sweat it out in the saunas, or treat yourself to an array of beauty treatments.
For Koreans, paying a visit to the jimjilbang is usually a weekly occurrence. This is a naked affair which can be intimidating to foreign travellers but nobody stares or bothers.
Great spots for first-timers include Spa Lei women's only jimjibang in Seoul, or the famous Dragon Hill spa complex (also in Seoul). For additional options and inspiration, review this list of best spas in Seoul.
Rent a Hanbok
You might think that nothing screams "I'm a tourist!!" like wandering the streets of Seoul dressed like a Korean princess but here's a little secret: Locals do this too!
Yep. It's really not uncommon to see Korean couples of friends wandering around palace grounds dressed as royalty and having their own little photoshoot. Whatever floats your boat, eh?
There are tons of places to rent hanboks in Seoul. It's best to reserve one online in advance though to make life easier.
Is it cheesy? Maybe slightly, but you will definitely have fun and get some great and unique travel photos.
Take a Trip to the DMZ
Visiting the Korean border and demilitarized zone on a DMZ tour offers travelers a unique glimpse into the hermit nation of North Korea.
At the Joint Security Area (JSA), North and South Korean soldiers stand guarding their respective borders and watching each other in eerie silence. From the Dora Observatory, it's possible to peek into North Korea using as propaganda is blasted over either side.
Participate in a Korean Temple Stay
The predominant religion of Korea is Buddhism and thousands of temples are scattered throughout the country, often in stunning rural locations. Participating in a Korean Temple Stay offers you the opportunity to live on temple grounds for a few days and shadow the lives of Buddhist Monks.
Some of the temple sites are really not touristic and this experience offers a beautiful glimpse into Korea's spirituality. Temple Stay participants can expect to take part in (or spectate) activities such as morning and evening chanting, meditation, and tea ceremonies.
Temple stays are not expensive. The full program including activities, meals, and accommodation often costs as little as 30,000 KRW ($30) per night.
What to do and where to go
Korea is a country of contrasts. One moment, you find yourself in the heart of a bustling megalopolis, under the buzz of neon lights. The next, you are soaking in the tranquil ambiance of a mountaintop temple sipping green tea with monks.
One week in Korea
Korea is a small, compact country, and traveling around is relatively easy and affordable. That said, if you have only a week to dedicate to traveling here then it's not preferable to spend most of your time hurrying back and forth.
For one week in Korea, consider dividing your time between Seoul and Busan. 48 hours in Busan is ample time to see the best that the city has to offer.
Then, there are enough things to do in Seoul to occupy the rest of your time. If you are interested in participating in a temple stay, there are ample options in and close to Seoul.
Two Weeks in Korea
Two weeks in Korea gives you the chance to scratch a little beneath the surface of what the country has to offer. Consider venturing to the foodie capital of Jeonju, the ancient imperial city of Gyeongju, or flying to enjoy the island paradise and pristine sandy beaches that await on Jeju.
One month in Korea
If you have one month to spend in Korea, you can really start to get off the beaten path.
Consider spending an extended period in Seoul so that you have the opportunity to hang out with locals and get to know all of the different neighborhoods of the capital and their distinct personalities.
Venture off the beaten path
If you have more time to spare in Korea, you can consider traveling off the beaten path o some of the country's hidden gems. Some of the top places to consider are:
Sokcho

– A charming coastal seaside town famous for seafood delicacies and close to Seoraksan National Park.
Damyang

– An area of stunning greenery and natural beauty. Stroll through the Juknokwon bamboo forest, or enjoy the hiking trails and manmade lakes at Woraksan national park.
Boseong

– A beautiful area famous for its green tea plantations that cascade down the hilltops
Andong –

Andong ancient village offers travelers a journey back in time. Andong is famous for the craftsmanship of intricate wooden masks, and soju (Korean vodka). If visiting Korea during October, a trip to the Andong mask festival is well worth a visit. The hahoe folk village, its exhibits, and the scenic hiking trails that lead around the area are a nice way to spend a few days on a

day trip from Seoul

.



Suncheon and Yeosu

– Suncheon and Yeosu are beautiful rural settlements in the southern part of Korea. Suncheon is known for its picturesque temples and beautiful gardens. It is also home to Naganeupseong Folk Village, a quaint historical folk village whose houses boast adorable thatched roofs.
Check

what festivals and events are going on during your trip

Festivals are a big thing in Korea. Better still, most of them are completely free to attend.

Korean festivals and events range from the completely normal (free K-pop performances, street food festivals, etc) to the downright insane.

As an example of a quirky Korean festival, the Seogwipo penguin swimming festival really has nothing to do with penguins. Instead, the event sees old locals don their underwear and swim in icy waters to see who can go the fastest. So yeah.

With so many festivals taking place every month, it is highly likely that one will coincide with your trip. Check the Korean tourism board schedule to see what is going on during your trip.
Meeting travellers and locals in Korea
It's easy to meet fellow travelers and locals in South Korea. What's more, since Korea is a popular TEFL location, its cities are bursting with western ex-pats and so you will never feel isolated.
Head along to one of the Couchsurfing community meetups and hangouts that take place in Seoul and Busan. You can also try the following sites that make meeting fellow adventurers easy:
Meetup.com – Regular events organised in Korea. Typically these are free social meet-ups.
Seoul Hiking Group – Weekly hikes in and around Seoul
Eat Local – A group organising food trips and tastings around Seoul and beyond

SHITY (Sunday Hikers interested in trekking yet again) – Another hiking group in Seoul


Couchsurfing – The Seoul community is very active. This is a great place to meet travel buddies.
South Korea Travel Tips for Getting Around
Public transportation in Korea is convenient and efficient. Intercity buses and Korean trains are both great ways to get around the country. In major cities such as Seoul and Busan, the subway networks are reliable and easy to use.
Taking the Subway in Korea
The first order of business for taking the subway in Korea is to get yourself a T-Money Card. This card allows the use of subways and buses in Seoul, Busan, and other cities at a discounted rate.
T-money cards can be picked up from the machines at all subway stations for 2,500 KRW ($2.50). $0.50 is the non-refundable card fee.

$2 is added as credit.
Taking the subway in Korea is cheap. Even if you take the train all the way from one side of Seoul to the other, you will spend little more than $1.
Download the Subway Korea app
The Seoul subway network can seem complex. It's useful to download the "Subway Korea" app which contains maps, timetables, and route planning.
Taking cabs and rideshare apps in Korea
Korea is not a country where you need to worry about taxi drivers ripping you off or scamming you or anything like that. It is very safe to hail a street taxi in Seoul, Busan, etc.
Taxi prices here are also much more economical than you may expect. The basic fee is ₩3,000.00 and the kilometer price is ₩700.00.

You can tell the driver where you want to go and try and clarify the price upfront if you like. (Though keep in mind that they may not speak English).
Otherwise, most Korean taxis run on meters. Uber was banned in South Korea several years ago but Kakao T is a local ridesharing app that is becoming more and more popular in 2022.
Taking the Train in Korea
Korean trains are managed by KoRail. This is a convenient and comfortable way to get around the country, especially when covering long distances. Train tickets can be purchased online or in person as much as a month in advance.
It is advisable to pre-book your trip. This is especially true if you are traveling at a weekend or during special occasions such as Christmas or Chuseok.
Taking intercity buses in Korea
Intercity buses are a great way for getting around the country. Tickets can usually be purchased on your intended day of travel.
Korean buses are relatively comfortable and contain heating/air conditioning and wifi.
There are usually no toilets on board Korean buses but they make frequent stops for snacks and restroom breaks. At each stop, the driver will announce how much free time you have.
Be sure to get back to the bus early as the drivers seldom do headcounts and will not wait around for anyone!
South Korea Travel Tips for Eating Out in Korea
Don't worry about dog meat
Encountering foods prepared with dog meat is a big concern for a lot of people traveling to South Korea. In reality, dog meat is only served in one particular dish, and you would have to go out of your way to find it. Assuredly there is no chance of you accidentally eating dog meat during your time in Korea.
Many younger Koreans oppose the idea of eating dogs and do not indulge in it. It is a specific breed of dog that is farmed and bred for its meat.
Older men mostly are those who eat the infamous dog soup. You may not agree with the idea of eating dogs but do not judge an entire nation based on this.
Go for Korean BBQ
Korean food is rich in flavor and is more suitable for a western palate than you may think. Korean BBQ/Galbi is perhaps one of the best-known Korean delicacies.
A generous portion of various cuts of marinated meat (beef or pork) is served to your table. Then, you cook the meat to your liking.
The ¨Korean¨ way to eat BBQ is to slather gochujang spicy sauce on the meat and then wrap it in a lettuce leaf.
Be sure to sample all the traditional food you can!
Korean BBQ may be one of the best-known Korean delicacies but it certainly isn't the only one. You could spend months in Korea and still find that you are constantly discovering new dishes to try.
A selection of some of the best delicacies that you should add to your radar is shortlisted below.
Samgyetang – A whole young roasted chicken that is infused with ginseng and stuffed with rice

Bibimbap

– Arguably the national dish of Korea, bibimbap is a beef "hot pot" dish. Marinated beef is served with fresh shoots and veggies and spicy chili sauce.
Ttukbaegi Bulgog

i – A flavourful Korean beef stew. Beautifully marinated meat is cooked in an earthenware pot with an infusion of sesame oil and spices.
Dwaeji Gukbap

– A Busan specialty dish. Pork is served in a rich broth with rice, spring onions, and other veggies.
Kimchi Jjigae

– A spicy, hearty soup served with Korea's beloved kimchi (fermented cabbage).
Mandu

– Korean steamed dumplings stuffed with an array of fillings – from bulgogi to vegetables.

Bingsu

– Korea's answer to gelato. Bingsu is frozen, shaved milk.
Indulge in Korean street food at every opportunity!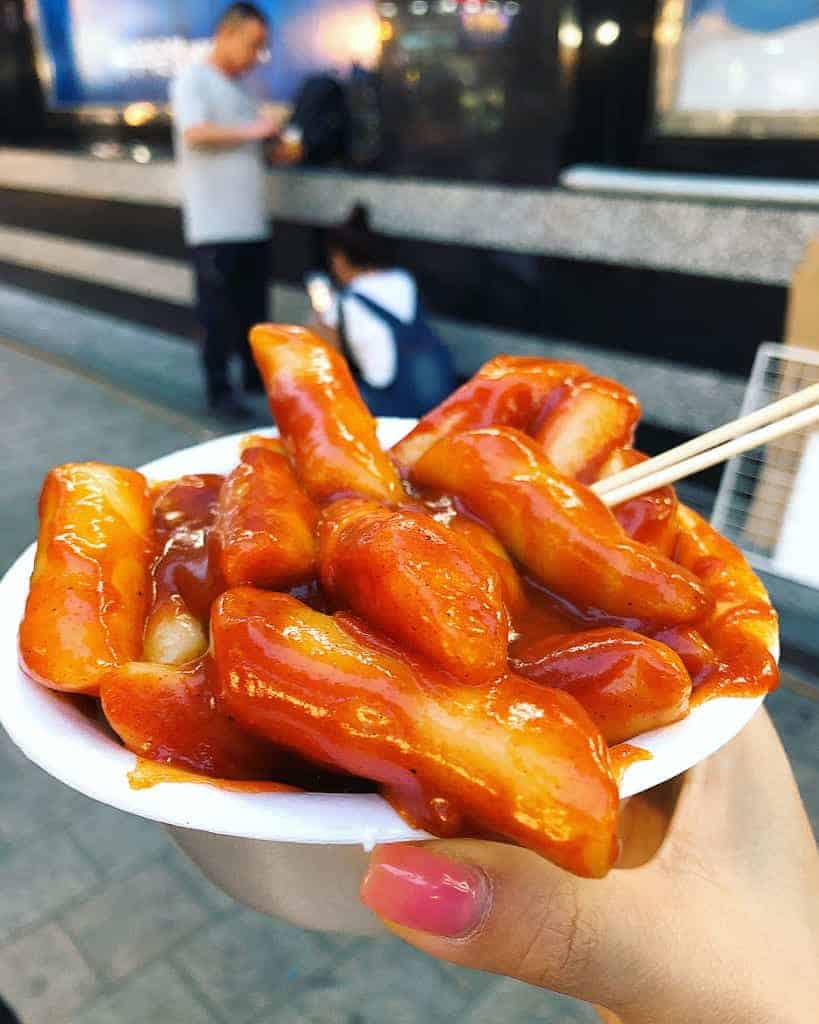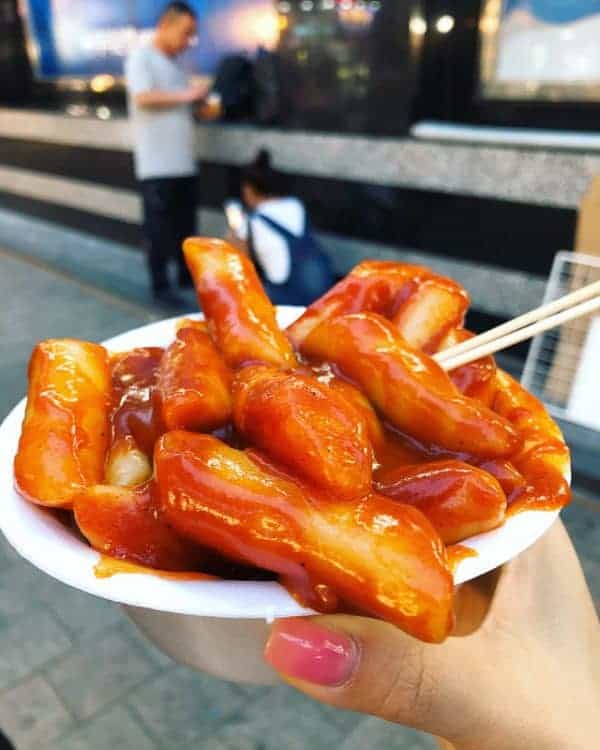 Street food is a huge part of Korean culture. A lot of the street food snacks are filling in themselves and can act as a light lunch for just a couple of dollars. Some Korean street food dishes that you should try are:
Tteokbokki

– Soft, squidgy Korean rice cakes cooked in a spicy sauce

Jeon –

Korean savory pancakes often served with kimchi or meat




Hotteok -Sweet pancakes served with sugar syrup


Red bean pastries (Bungeoppang)

–

Sweet

pastries made into fish shapes and stuffed with sweet red bean (adzuki bean) paste.




Sannakji

(for the brave) –

L

ive baby octopuses drenched in soy sauce and eaten alive. Not for the faint of heart.
Searching for vegetarian/vegan food is not easy
Unfortunately being a vegetarian in Korea is not easy. The Korean diet and most of the dishes that you can find in the country are largely focused on meat or fish.
That said, you can try.
Somandu/ Napjak-mandu

– Vegetarian versions of mandu stuffed with vegetables and glass noodles.
Japchae

– A delicious dish of fresh vegetables and iced noodles.
Gimbap

– Pickled vegetables served on top of rice and rolled into a neat little parcel with seaweed.
Gamja Jeon

– Korean pancake served with shredded, delicious potatoes.

Vegetarian Bibimbap

– Often, bibimbap is available without beef. You can also request them to omit the beef.
Ordering food as a vegetarian in Korea
Vegetarians can survive Korea travel by telling their servers "Jeoneun chaeshikjooeeja imnida" (저는 채식주의자입니다)
If you're wondering how on earth to pronounce that, it is
"Cho nan – chae shik joo ee ja – im ni da"
Even just stating "chaeshikjooeeja" is enough usually. Most people in Seoul also speak English. "
Salads and vegetarian options can be found at the more western-style food chain and bakeries. Paris Baguette does great take-away salad pots.
Final thoughts on these South Korea travel tips
South Korea is a beautiful, culturally-rich country that as of yet, hasn't fallen victim to any form of over-tourism or gentrification. Traveling here is a chance to venture off the beaten path and learn more about a culture that is likely very different from your own.
Do you plan on visiting Korea any time soon? Hopefully, you found these South Korea travel tips useful!
Have a wonderful time!
Annyeonghaseyo! xo
---