Solo female travel in Korea is not the most common travel choice but it is a rewarding one. The question of whether South Korea is safe for solo female travelers is likely to be at the forefront of your mind if you are planning your first trip to this area.
After all, South Korea is still relatively off the beaten path as far as travel destinations go. It is not somewhere that you hear of a lot of people adventuring to.
Solo female travel in Korea is less common than backpacking around southeast Asia or interrailing through Europe for example. Still, South Korea is a beautiful and culturally rich travel destination. 
Its capital Seoul is a bustling megalopolis home to 9.7 million people. It is made up of dozens of different neighborhoods, each of which has its own personality and is essentially like an independent village in itself. 
For instance, Insadong is known for its narrow cobbled streets filled with quaint tearooms, artisanal stores, and art galleries, while Gangnam is known for its upscale shopping and fine dining restaurants, and the Bukcheon hanok village is known for its traditional Joseon-style houses. 
Beyond Seoul, few people are aware that South Korea is 70% mountainous. The country boasts breathtaking hiking trails through nature, snow-capped mountain ranges, rolling green tea fields, and traditional towns and villages. 
Solo female travelers in Korea will be met with a safe, beautiful, and culturally rich destination. This article has been written by somebody who spent two years living in Seoul writing and teaching English. 
I am a solo female traveler that has explored South Korea extensively and has gotten to know the country pretty well. This article will discuss solo female travel safety in Korea things to do, where to go, and useful tips to follow.
Why Korea is Perfect for Women Traveling Alone
South Korea is a fascinating, culturally rich place. There are no parts of the country that you should feel deterred from going to just because you are a woman traveling alone in Korea.
Koreans are very friendly and even when you find yourself in rural areas where English is not widely spoken, locals will do their best to help you.
Korea is an incredibly safe place 
South Korea is an incredibly safe country and that is not just in terms of the country's crime rate statistics. There is a genuine sense of community and respect towards other people and their belongings in Korea which you don't really see anywhere else.
This may sound like an impossible concept to grasp for those who haven't visited Korea so let's look at a few examples. Say you leave your laptop and purse on the table in Starbucks while you go off to the bathroom and wait in line to order another drink.
This is just asking to be robbed in most places but in Korea, you find that people do it constantly. You will also see shop owners leave their tills unattended while they popped out to get something from the coffee store down the road.
When they come back, they are met with Korean teenagers patiently waiting at the till with their cash in hand to pay. Would that happen in London?
Probably not. Because respect is so deeply ingrained in Korean culture, people apply it to everything that they do.
Public transport is cheap and efficient 
The subway networks in Seoul and Busan are incredibly efficient and expansive. The Seoul subway extends far past the city limits into the neighboring cities of Suwon, Incheon, and Bucheon.

Seoul is huge, but you can get a train from one side of the city to another for as little as $3! The Seoul subway also has express trains that make longer journeys more bearable.
Pick up a T-Money subway card from one of the subway ticket machines for ticket discounts. This card can be used on subways and city buses all over Korea. This is also far easier than fumbling around for cash.
Download the 'Subway Korea' app for your phone. This will tell you the best route to get from A to B along with providing you with the train times and schedules.
Traveling alone from one city to another may seem daunting in a country that doesn't even share the same alphabet as what we are used to. However, traveling by bus or train in Korea is also very cheap and easy.
Korea is generally very affordable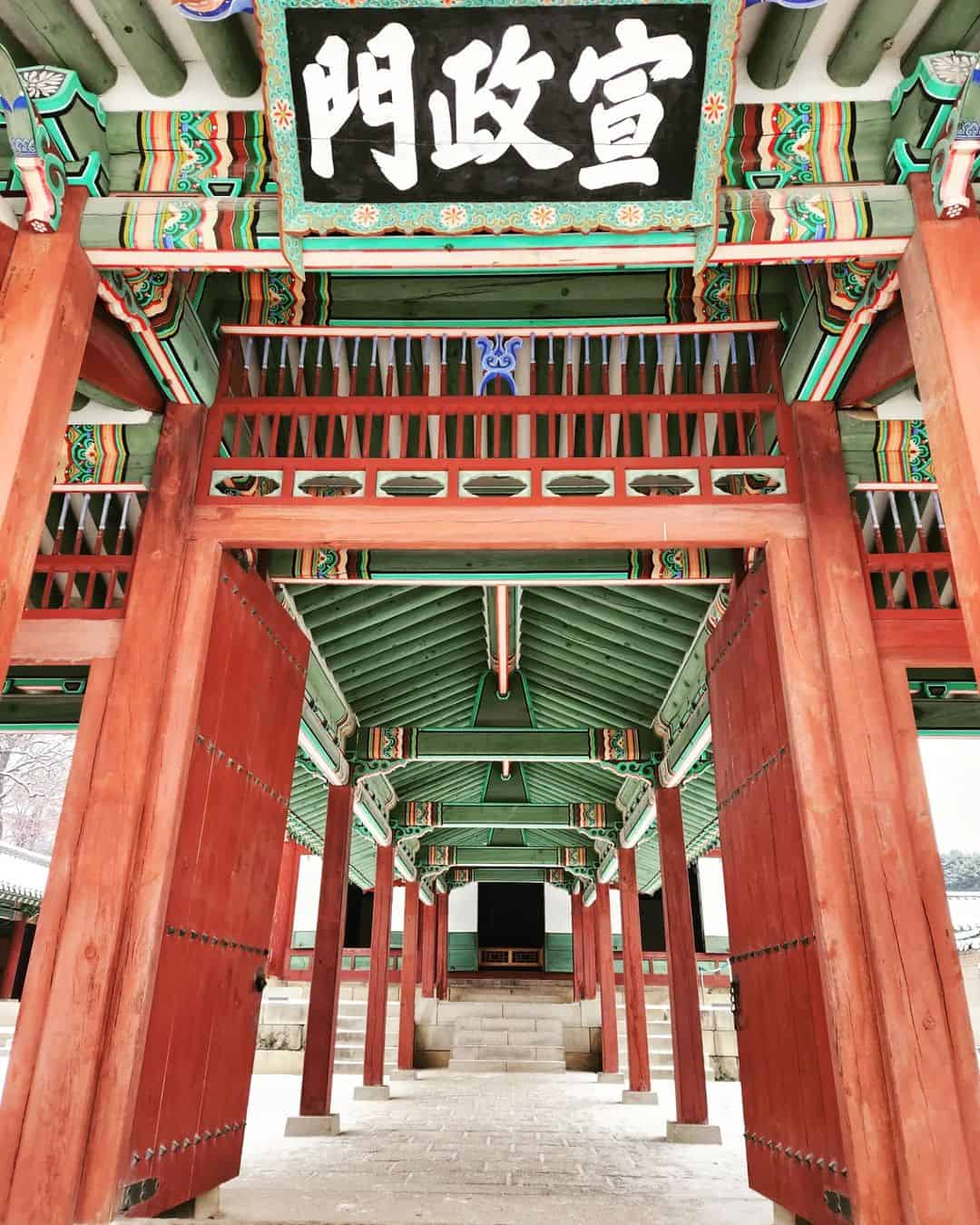 Korea is a very affordable country in general. The prices here may not be as cheap as in Southeast Asia, but they are a world away from neighbouring Japan where the prices will make you cry more than chopping an onion! 
Dining out in Korea will rarely cost you more than around 7,000 – 8,000 won. That is $7-8 for a sumptuous Korean meal including a whole bunch of side dishes (banchan)!
If you go to a trendy bar or coffee shop in upscale neighbourhoods like Sinsa or Gangnam, expect to pay around the same price for a coffee or a cocktail.
While it is not super cheap, it is not bad for a capital city.
Crime rates in Korea are low 
South Korea has one of the lowest crime rates in the world. According to the Numbeo World Safety report by country, South Korea is documented as being the 17th safest country in the world. This is compared to the United Kingdom at #77, and the United States at #88. 
Violent crime is rare in Korea. Petty crime and theft are uncommon.
That said, nowhere is ever completely risk-free. So, take care of your belongings, and try not to leave your luggage unattended just like you would when traveling anywhere else.
Security cameras are everywhere 
Women traveling alone in Korea can feel rest assured that big brother is always watching. Not in a creepy way of course, but security cameras are everywhere in South Korea. This provides an additional level of reassurance about your safety. 
When you find yourself in a coffee shop, a bar, a mall, whatever, just look up and note the surveillance that offers you an extra level of security. It is generally a deterrent for people to commit crimes.
You will also find cameras in hotel lobbies, workplaces, and in reception areas of apartment complexes.
Free wifi is everywhere!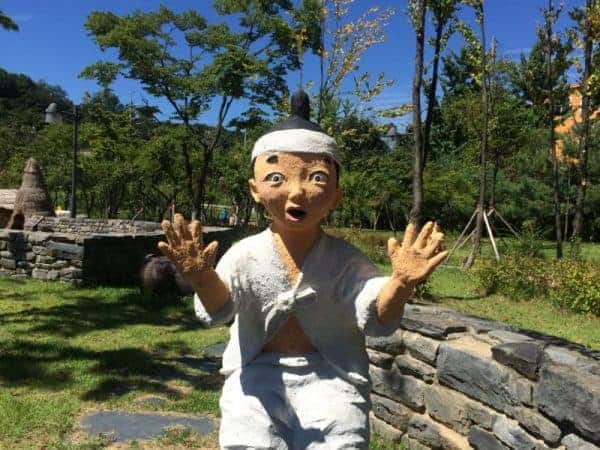 You don't have to worry about internet connectivity in Korea. There are open, non-password-protected wifi networks literally everywhere.
You will find free wifi in the street, in the malls, and so on. You will be constantly connected to the internet, and never have to worry about finding wifi if you need it.
Solo female travelers are a common sight 
South Korea is not one of those places where solo female travelers are considered an oddity. Rest assured, if you are meandering around hanok villages and green tea fields by yourself, people are not going to look at you as if you've got three heads.

There are many ex-pat English teachers in Korea. Many of them will often take trips around the country by themselves at weekends (I was one of them!) You don't have to worry about unwanted attention.
Tourist helpers are always on hand to advise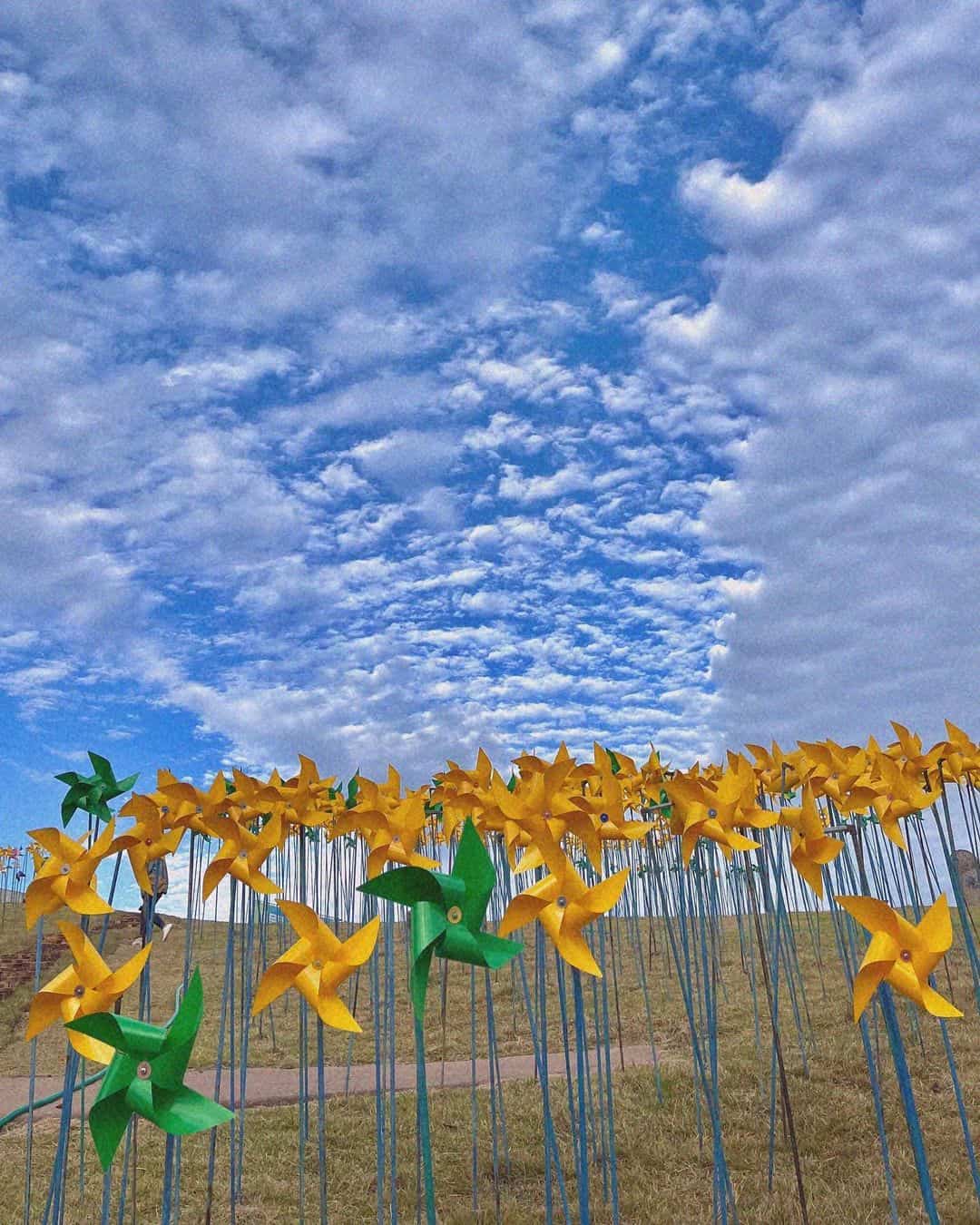 Tourist information helpers can be found across Seoul and wider Korea. You will find them wearing red shirts that have "information" written on them.
These friendly folks are usually standing outside of touristic sites such as Gyeongbokgung or the mural villages in lovely Busan. If you get lost or need details about local attractions, they are on hand to help!
English is widely spoken & people want to chat
Although not every individual speaks English to a fluent degree, you will find that far more people do have a good grasp of the language than you would expect. (English is much more widely spoken in Korea than in Japan!).
Koreans know the value of learning English in order to help them with their careers. As such, many people strive to improve their English ability as much as they can.
It's not uncommon to find people striking up conversations with you, excited to have the opportunity to practice their English with a native speaker, and taking a genuine interest in your background and home country. You will find many language exchange socials that are held regularly in Seoul and Busan.
Take a walking tour to get your bearings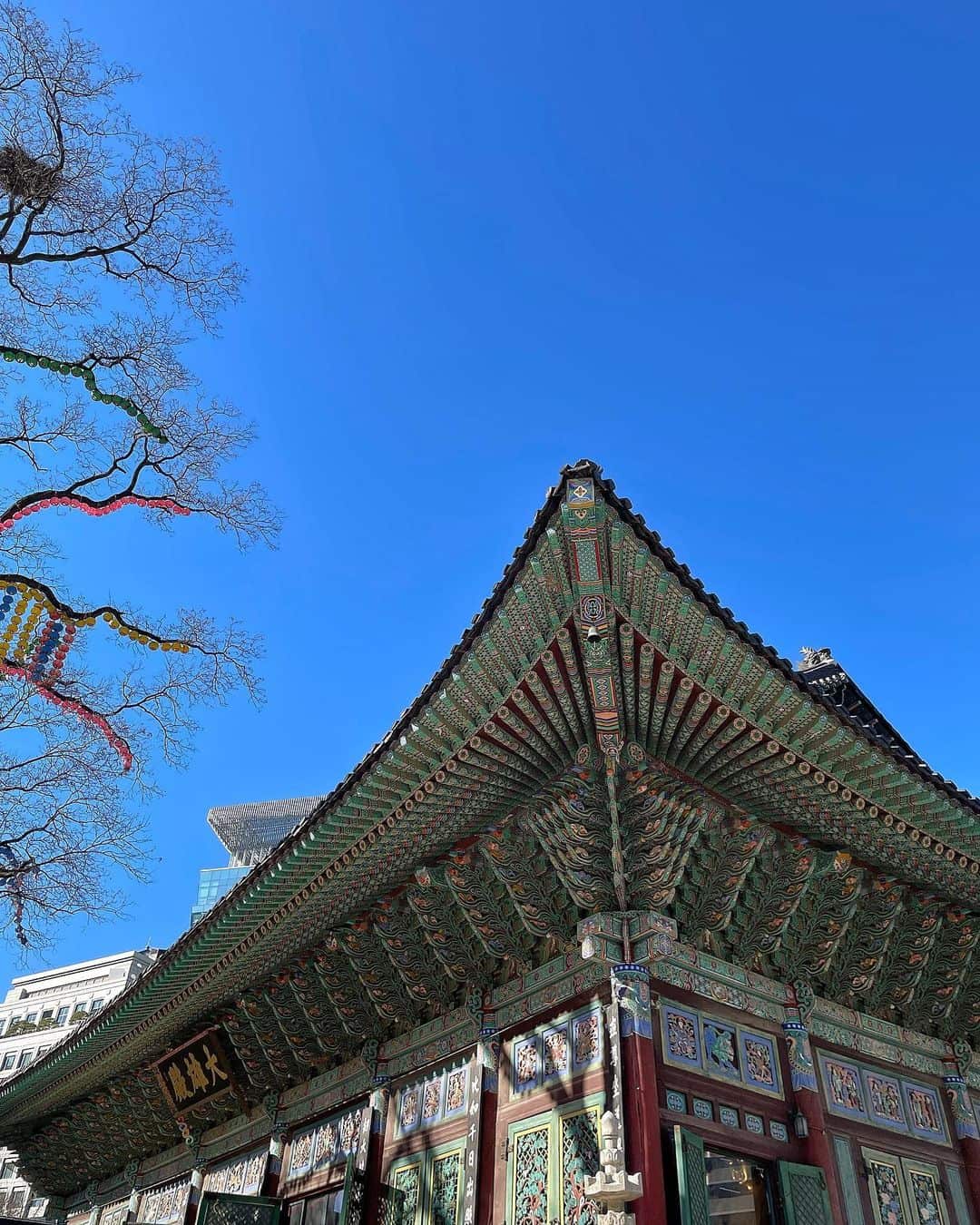 Opting to take a walking tour is a great way to get your bearings when visiting a new city and the same is true of exploring soul and Busan for the first time. Korean cities, at first glimpse, can seem like sprawling, intimidating megalopolises.
It is easy to get lost and easy to become overwhelmed. A Seoul walking tour can allow you to get to grips with the city and explore with a local guide.
They can take you to places that you wouldn't find independently, and you are likely to meet other solo travelers on your tour. Not to mention, you have a Seoul expert on hand to ask for recommendations on the best places to eat, where to stay, where to hang out and have drinks, etc.
Numerous reputable tool companies operate in Seoul, Busan, and other Korean cities. A list of worthwhile tour options is detailed below for your consideration.
Reserve your place online in advance to avoid disappointment!
Recommended Seoul walking tours
Recommended Busan walking tours
Solo Female Travel in Korea:
Where to Go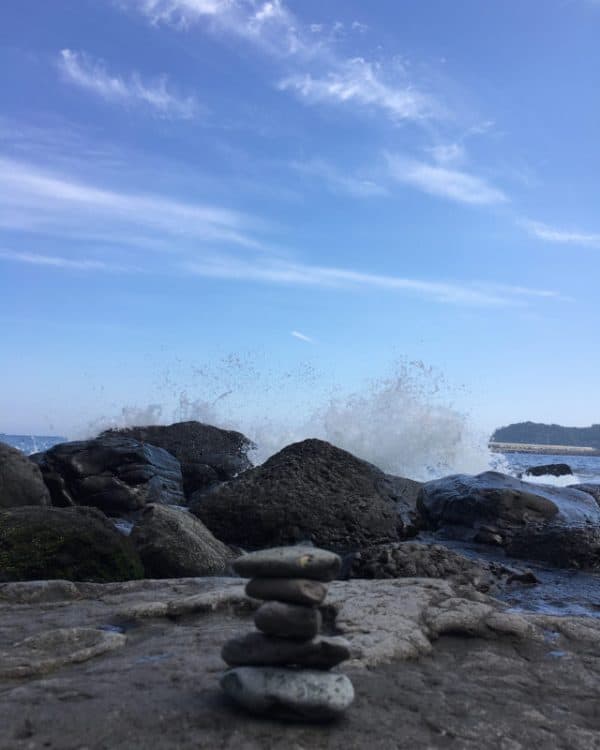 Seoul is a bustling megalopolis and one of the largest cities in the world. You could essentially spend the entirety of your time in Korea in Seoul and still barely scratch the surface of the city. That said, you should certainly venture further afield to the more traditional Korean settlements. 
Outside of the urban sprawl, South Korea is 70% mountainous. Miles upon miles of pristine countryside, craggy mountains, and idyllic coastlines await the adventurous traveler.
Whether you are the outdoorsy type that seeks off-the-beaten-path hiking adventures, or a culture vulture that dreams of nights spent in the cosy hanok guest houses of quaint mountain villages, Korea has something for everyone.

Some of the best destinations that female solo travelers in Korea may want to incorporate into their itineraries are detailed below. 
Seoul 


Jeonju 


Jeju 


Gangneung 


Samcheok 


Busan


Gyeongju 


Boseong Green Tea Fields 


Sokcho 


Gapyeong
Seoul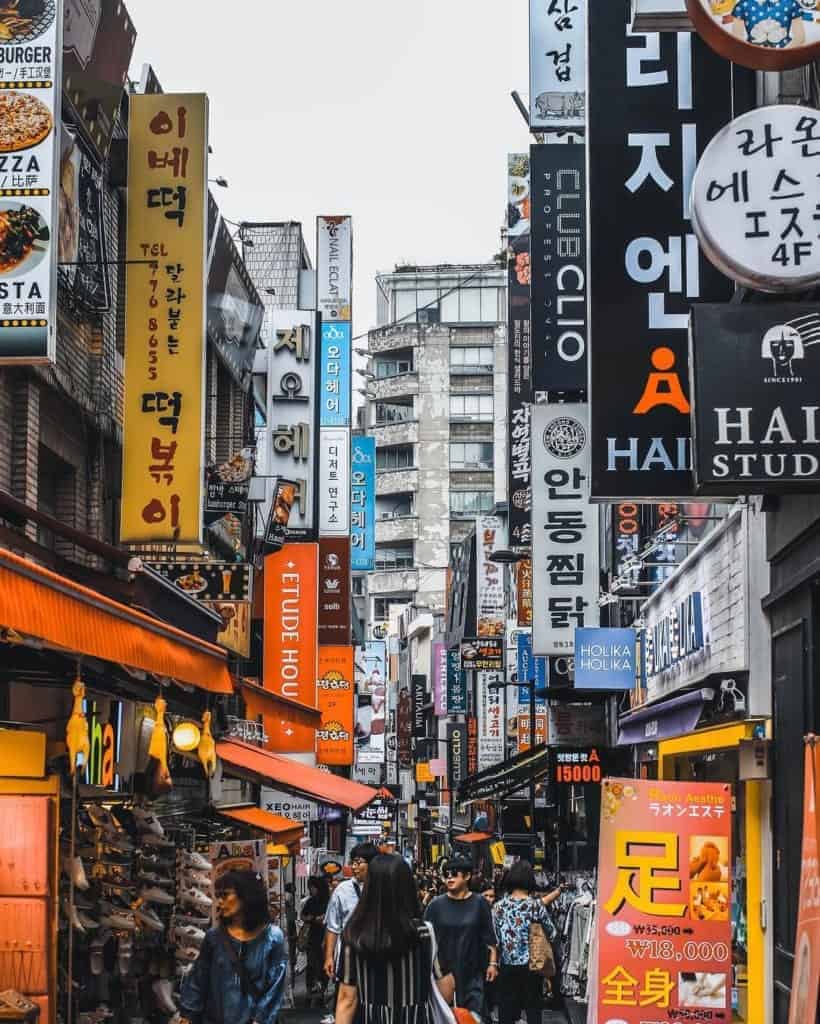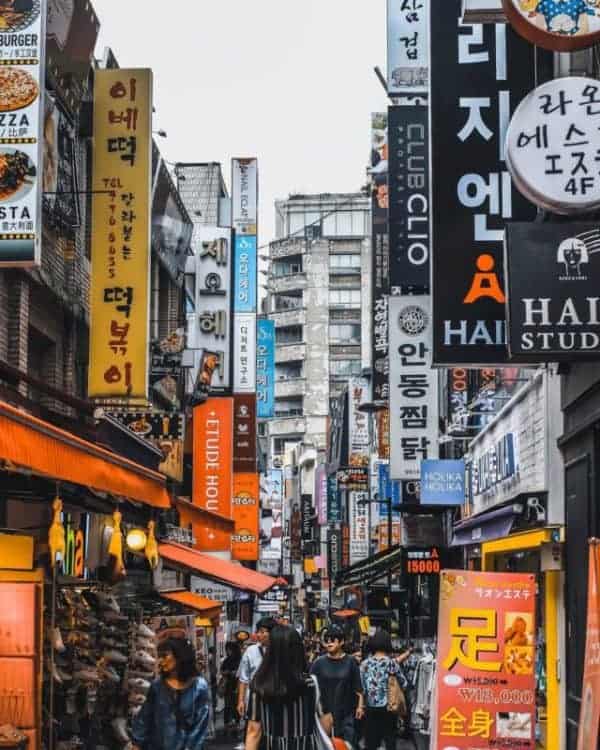 Since Seoul's Incheon International Airport is the main point of entry for flights into Korea, it makes sense to start your solo female travel in Korea trip in the country's capital.

Navigate your way through the narrow labyrinth-like streets of Insadong, slurp noodles beneath a pojangmacha tent in Gwangjang market, and party the night away at the glitzy cocktail bars of upscale Gangnam and Cheongdam-dong.
Jeonju
Approximately an hour south of Seoul, Jeonju is Korea's foodie capital and the birthplace of bibimbap (Korean beef with rice and veggies). Jeonju has escaped the eyes of many international tourists but is a popular weekend break destination for foodie Koreans.
Some of the best Korean street foods can be found at Jeonju's Nambu Night Market. Visit one of the many local tea houses serving Moju – a spiced low-alcohol drink that is served warm.
For each pot of Moju that you order, you are served with an array of different side dishes each time. Jeonju is a nice place to spend a day or two, and you can stay in a traditional hanok.
Jeju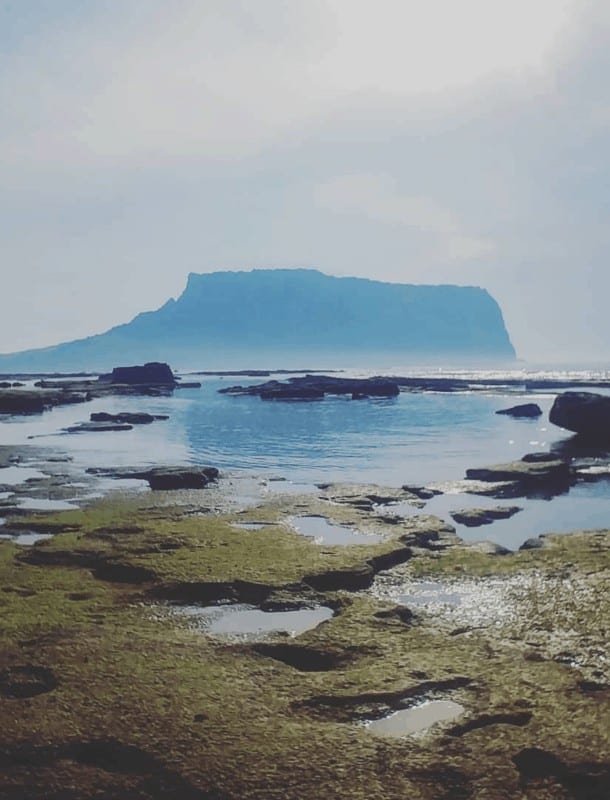 What Hawaii is to the United States is what Jeju is to South Korea – a little slice of tropical paradise. Jeju has gained a reputation as being a romantic travel destination. However, don't let that put you off traveling there as part of your solo female travel in Korea.
Jeju provides plenty of rewarding adventures besides romance. Tread along scenic hiking trails that lead past waterfalls and ascend active volcanoes, and enjoy a unique cultural experience by meeting the Korean Haenyeo.
These are a group of deep-sea diving Korean fisherwomen that jump into the sea to retrieve sea creatures with their hands.
Boseong Green Tea Fields
Boseong green tea fields are South Korea's oldest and largest tea plantation. Established back in 1937, the fields are well worth visiting if you find yourself in the southwestern part of the country.
Here, beautiful fragrant landscaped tea hedges cascade down rolling green hills.
This is far more than just a farming spot. Boseong fields are widely regarded as being one of the most beautiful places in South Korea. Sample the exquisite yubi-cha tea, take photographs amid the incredible backdrop, and fall in love with the nearby rural villages.
Gangneung
If you are dreaming of soaking up the sun on pristine sandy beaches, swimming in cerulean waters, and enjoying some R&R, add Gangneung to your Korea travel bucket list.
Gangneung offers a beach getaway and a little respite from the hustle and bustle of Seoul without venturing all the way down to Jeju.
The promenades of Gangneung boast delectable eateries, quirky coffee shops, and fun bars. Gangneung is the perfect blend of beach life and cosmopolitan Korean culture.
Samcheok
Looking for more beach destinations to add to your trip? If you venture south of Gangneung, you will find Samcheok and Jangho beach.
This spot is perfect for those who like to travel off-the-beaten-path, and want to enjoy Korea's beaches without the company of hundreds of other tourists.
Busan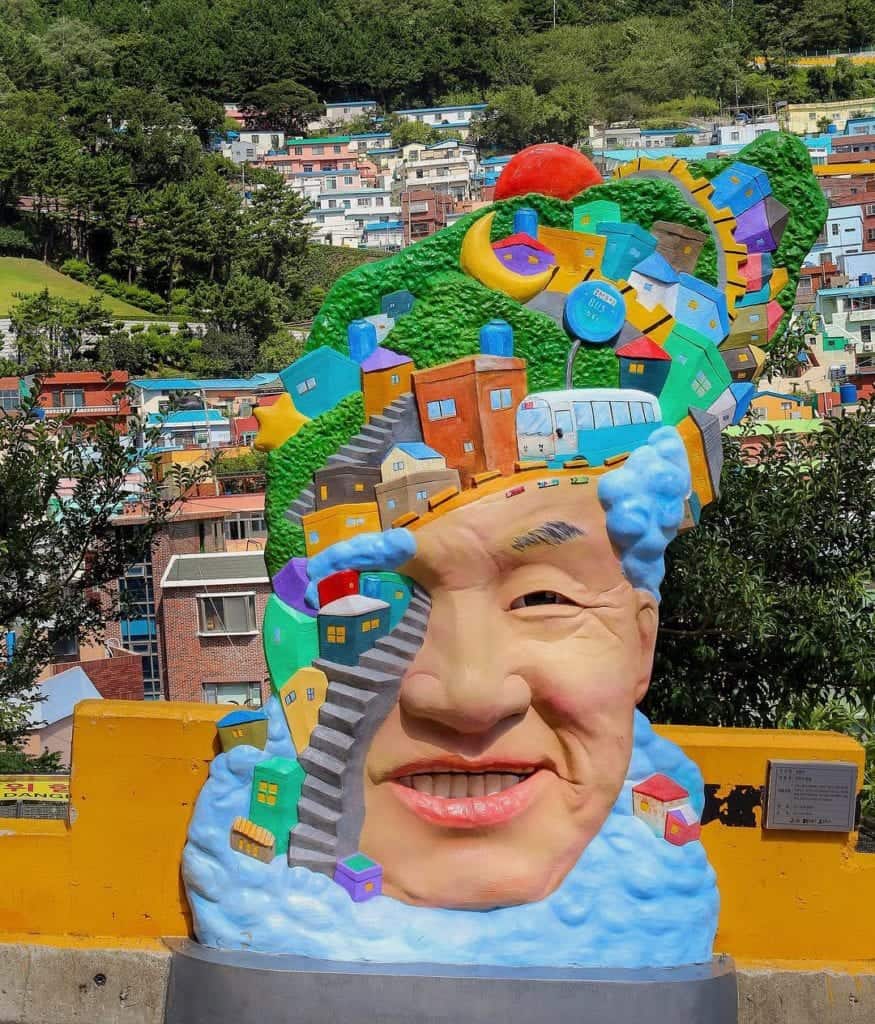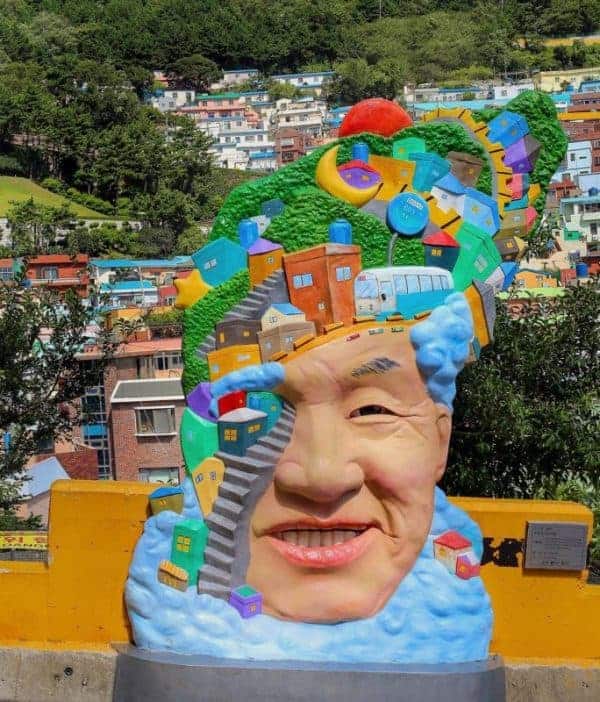 Busan is South Korea's second city. Despite its size, Busan has something of a laid-back sleepy beach town vibe.
With bustling street markets, idyllic beaches, and vibrantly coloured Buddhist temples perched precariously on the edge of cliff faces, Busan is one of the most beautiful places in South Korea. Base yourself in Haeundae to be in the heart of the action and easily meet other travelers.
Gyeongju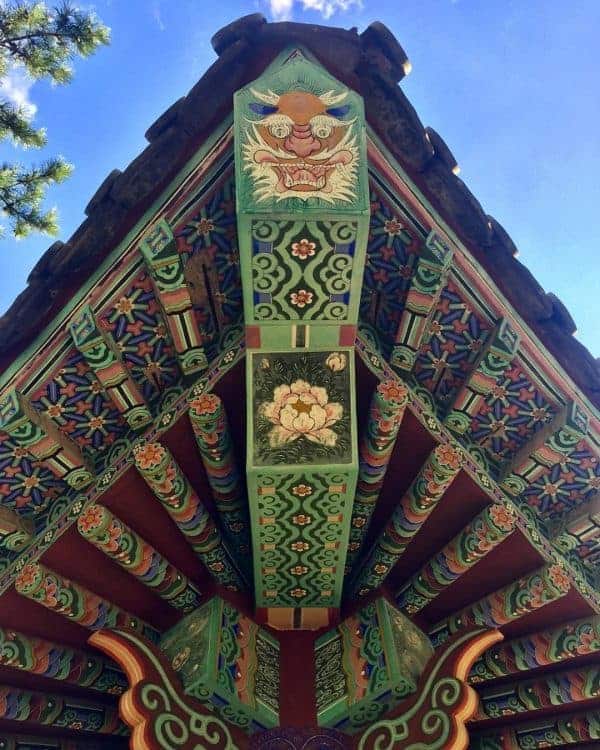 The ancient city of Gyeongju sits in the southwestern part of Korea. It can be easily reached via train or bus from Seoul, Busan, Daegu, and other major Korean cities.
Gyeongju is often referred to as "the museum without walls" on account of all of the historical sites that are situated here. 
During the Silla dynasty, Gyeongju was the capital of Korea. The city's "Bulguksa temple" is the head temple of Jogye Buddhism, while the nearby Seokgurum grotto is home to an impressive giant Buddha statue that dates back to 751. The Donggung Palace and its Wolji pond were once summer retreats for Korean royals, and the Daereungwon Tombs are their final resting place.
Gapyeong
Gapyeong county provides a perfect escape into nature just thirty minutes away from the hustle and bustle of downtown Seoul. The beautiful garden of morning calm can be found here.
This is the largest private garden in Korea. Its grounds are filled with hundreds of species of beautiful flowers and trees and divided into different themed sections.
For instance, a Japanese bonsai garden, a Chinese water garden, etc.
Nami Island is also set in Gapyeong. This lovely woodland area is a perfect place for hiking and cycling.
It was also the filming location for several K-dramas, including Winter Sonata. Gapyeong county is famous for its unique pensions.
The accommodations here follow lots of weird and wonderful themes – from hotels built in the shape of a pirate ship to hotels where you sleep in a noodle box.
Solo Female Travel in Korea:
What to Do
Seoul (and South Korea in general) is a solo female traveler's paradise! Some great activity ideas that you can incorporate into your trip are detailed below.

Treat yourself to a pamper session in Seoul


Take a tour of the DMZ and the Korean border


Shop for cosmetics and cute K-fashions


Take a Korean cooking class and learn how to make kimchi! 


Do a Korean Temple Stay and become a Buddhist monk for the weekend 


Rent a hanbok and become a Korean princess for the day 


Sip sweet lattes at Seoul's eclectic coffee shops 


Rent bikes and cycle around the Han River 


Explore royal palaces and fascinating museums with the Discover Seoul pass
Treat yourself to a pamper session in Seoul
Seoul is often referred to as the beauty capital of the world. This is not without good reason.
Practically every street in Seoul is lined with stores selling excellent Korean cosmetics and skincare products.

There are dozens of great (and affordable) spas, beauty salons, nail parlors, dermatologists, and saunas here. For an "only in Korea" type experience, book yourself in for a Korean body scrub at a jimjilbang (traditional Korean bathhouse). 
For the best facial in town, head to Shangpree! 
Shop for cosmetics and cute Korean fashions
Seoul is a wonderful place to go shopping. A shopaholic's paradise if you will.
Korean fashion is fun and feminine; think cutesy dresses, short skirts, colourful heels, etc.
If you are a girly girl, shopping here will be right up your street. The best part?
The clothing here is usually very affordable. You can buy clothes and accessories for high street prices or cheaper.

For the latest styles, head to Ewha Women's University shopping street, or to the malls at Dongdaemun. For cosmetics and beauty products go to Myeongdong.
Take a Korean Cooking Class  
Learning about the local food, and learning how to recreate traditional recipes is a great way to immerse yourself in the culture of the places that you travel. South Korea is no different.

I did a cooking class in Seoul and it remains to be one of my favourite experiences as a solo female traveler in Korea. Browse for cooking schools in Korea here.
Participate in a Korean temple stay
The Korean Temple Stay program provides travelers with the unique opportunity to live the life of a Buddhist monk for a few days. Temples across the country participate in this program. You will be provided with a schedule that includes spiritual activities such as daily meditation, chanting, and tea ceremonies.

My temple stay at Beopjusa Temple is something that will stay with me for a lifetime. Not only was it fascinating to gain a close-up look at Monastic life.
Temple stays are also a valuable way to escape the stress and pressure of everyday life. You can choose to do a temple stay for anywhere from a few days to a few weeks. 
Rent a hanbok and be a Korean princess for the day 
A hanbok is a type of traditional Korean dress that was worn in the Joseon area and is still worn on special occasions today. There are plenty of hanbok rental places throughout the various towns and cities of Korea where you can rent a hanbok for the day.
Koreans and international travellers alike often love to take photos of themselves dressed in hanbok in front of Joseon palaces and fortresses. These pictures can make some great travel memories.

If you are traveling alone, don't be embarrassed to ask people to take your photos. Koreans will often rent hanboks for the day too.
Solo travelers taking photos with the aid of selfie sticks or tripods are a common sight. 
Discover the quirky coffee shops of Seoul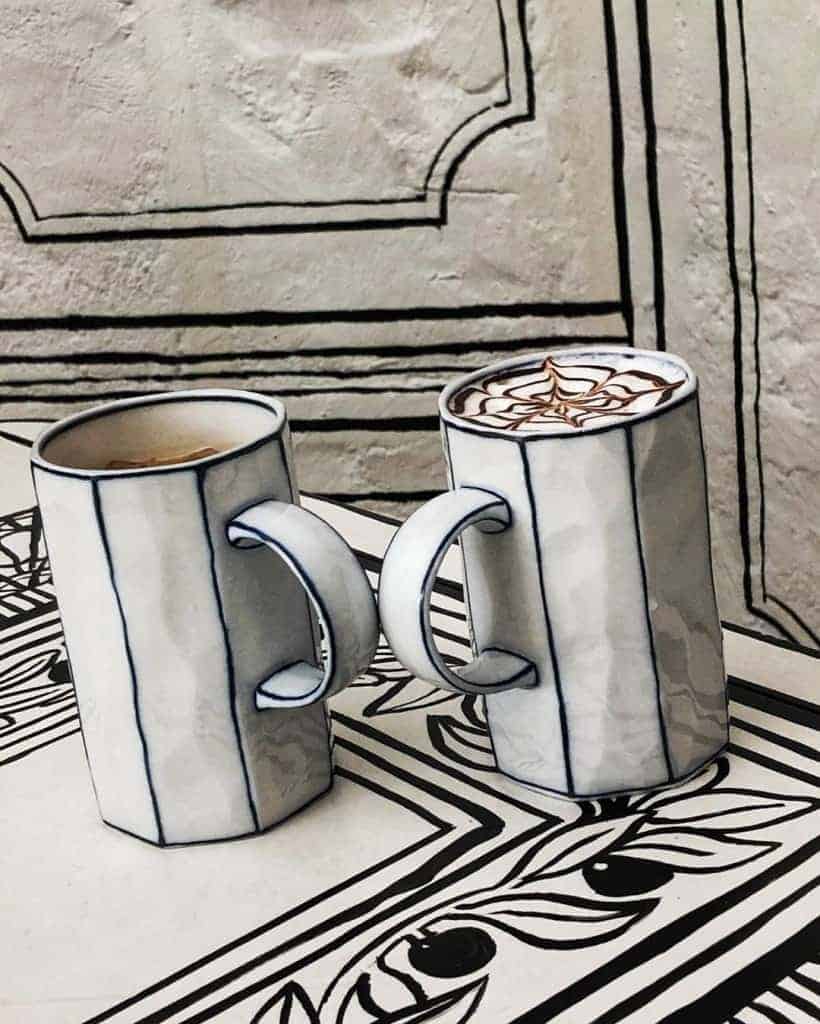 Coffee culture is huge in Seoul and there are eclectic and quirky places on every corner. Sure we have chain places like Starbucks and Gloria Jean's coffee, but the best spots are independently-owned.
If you like your coffee strong, head to Coffee Hanyakbang. This is a hidden coffee shop that is tucked away down an unsuspecting alley near Euljiro 3-ga.
For something completely unique and out of the ordinary, stop by GREEM cafe (그림카페). This black and white monochrome spot has been made famous by social media and feels as though you have stepped inside a comic book.
Not only are the walls, ceilings, and furnishings all in monochrome, but even the cutlery, and the mugs are designed to look like flatline drawings! It's not purely just an Instagrammable spot either. The food and drinks at GREEM are mouthwateringly good.
Book a tour of the Korean DMZ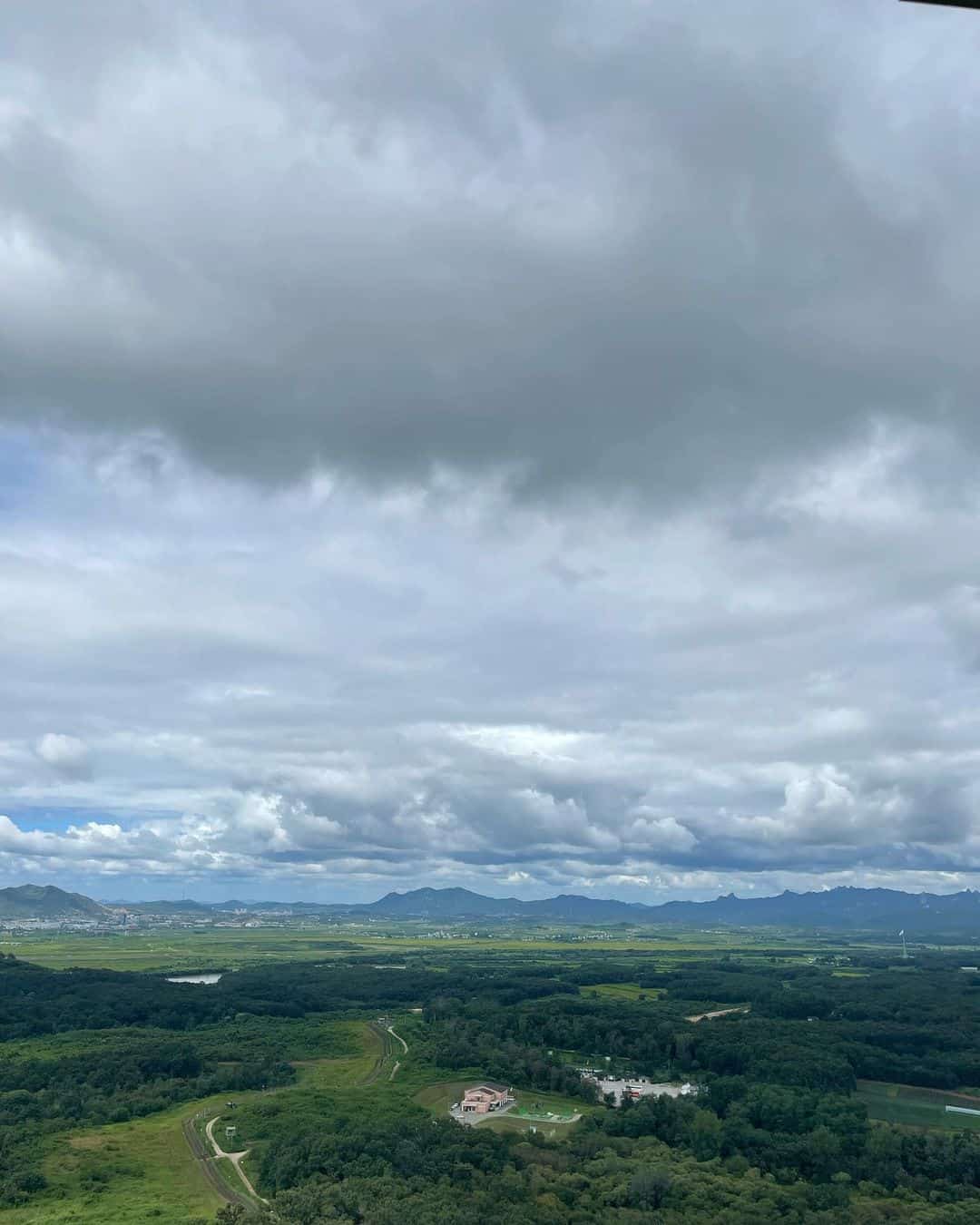 The DMZ is the heavily fortified border that separates North and South Korea. Taking a DMZ tour provides a fascinating glimpse into the sad history of South Korea and the turbulent relationship that the two halves of the country have. 

Both half-day and full-day tours are available. Consider booking a DMZ tour that includes a stop at the JSA.
This is the eerie section of the border where North and South Korean guards stand face to face, watching each other in eerie silence. 
12 Tips for Solo Female Travelers in Korea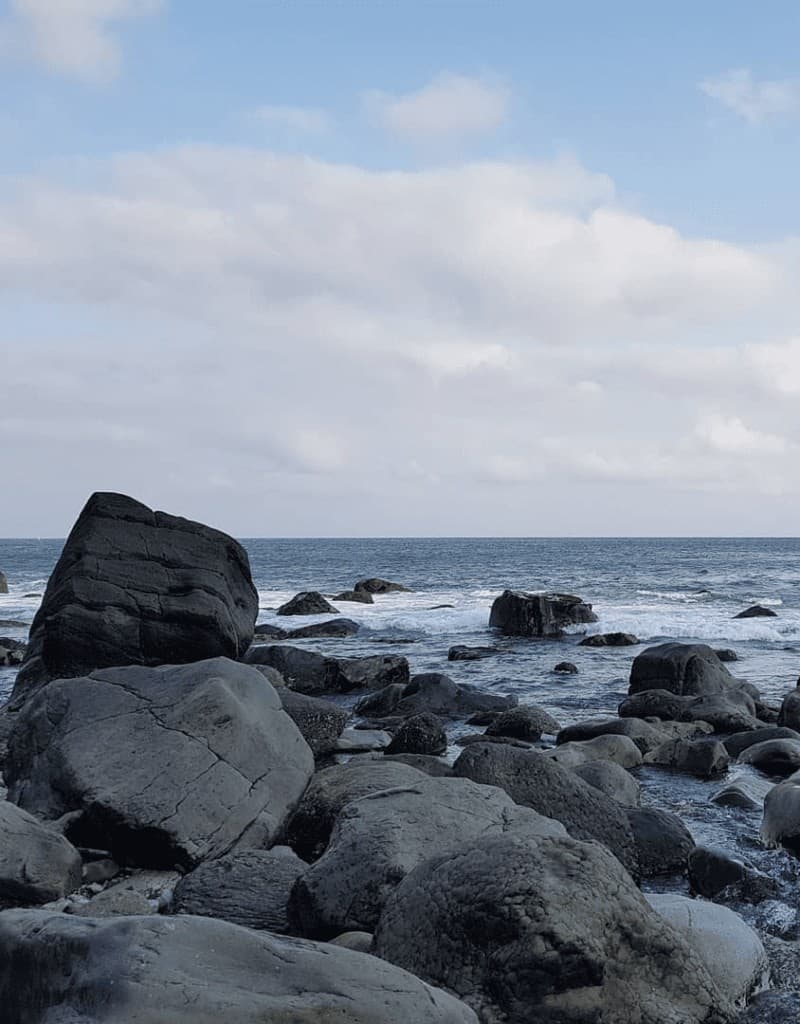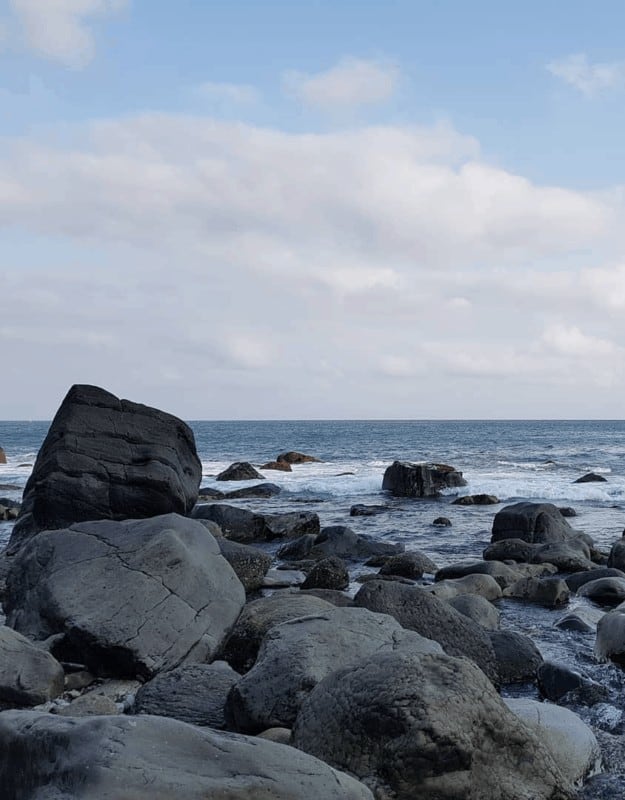 A few things to consider before you travel are detailed below. These things are good practice wherever you go. 
Watch your personal belongings
South Korea is a very safe country and even petty crimes such as pickpocketing and bag snatching are very uncommon. Still, there are good and bad people everywhere and opportunists everywhere and you don't want to tempt fate. 
Arguably the worst places for pickpocketing are Itaewon and Ansan in Seoul. Always watch your bag in crowded areas and marketplaces. 
Ideally, walk with your backpack in front of you in crowded areas. It is worth investing in a theft-proof backpack such as those offered by Pacsafe. 
This is especially true if you travel a lot. Theft-proof bags cost slightly more than regular backpacks. 
However, they come in a plethora of different designs and come with lifetime warranties. they are theft-proof, slash-proof, waterproof, and have integrated TSA-approved locking systems.
Share your plans with friends but keep them off social media
If you are traveling anywhere alone, including in South Korea, it is a good idea to keep your friends and family updated with your plans. One good way to do that is to create a shareable Google doc that contains details of your itinerary. 
You can set it to read-only so that your parents and other family members don't accidentally delete or edit information. On this document, you can detail where you will be each day of your itinerary, what you plan to do, which hotel you are staying at, etc. 
If you decide to make any impromptu changes to your itinerary, you can always update the document accordingly. As tempting as it can be to share what you are up to on social media,  it is arguably better not to post real-time updates. 
This is particularly true If you have public accounts. You can never really be sure who is watching what you are doing.
Never post in real-time and never share which hotel you are staying at on social media until you have left. 
Purchase comprehensive travel insurance 
You should always purchase travel insurance when you travel. South Korea is no exception!
Medical and dental treatment in Korea is excellent. The standards here are just as good as in the USA and the UK.
(In fact, many Korean Doctors and Dentists study in the USA.) That said, if you need to have medical treatment, it becomes very expensive. Don't travel without insurance!

Try to opt for a travel insurance plan that has a minimum medical coverage of at least $ 1 million. The best policies also cover things such as repatriation and cancellation.
Make a note of important contacts 
A few useful phone numbers to store in your phone for your trip to Korea are detailed below.
119 – Fire, Emergency, and Ambulance


112 – Police


122 – Coast Guard


+82 2-397-4114 – The American Embassy in Seoul


+82 2-3210-5500 – The British Embassy in Seoul


120 – The Happy Call Service (Info for foreign residents in Korea)


02 3482 0132 – Legal Services Helpline


1366 – Women's Helpline
Write down these useful groups for solo female travellers 
There are many tour companies and Facebook groups that organise tours and hikes around Seoul and wider Korea. Some of these are free and organised by local ex-pats and enthusiasts, while others are paid.
A few groups to consider are detailed below. 
Seoul Hiking Group – A  very popular (and free!) group for hiking enthusiasts


SHITY (Sunday Hikers Interested in Trekking Yet Again) – Another free hiking group


Eat Local – A Meetup Group that organises food and farm tours around Korea


Sool Gallery – A Gangnam gallery that hosts free Korean wine tastings for foreigners in Seoul.


Get Your Guide – A handy travel website that offers tons of tours and cooking classes in Korea.


Couchsurfing – Attend free events in Korea organised by ex-pats and travelers


Meetup – Attend free weekly meet-ups, dinners, and social meetings
Korea-specific tour groups aside, there are also a lot of useful travel forums and Facebook groups that are tailored toward solo female travelers. You can use these groups to find female travel buddies or to exchange tips and advice.

Some notable Facebook groups that are tailored towards independent traveling females are: 
Girls Love Travel


The Solo Female Traveler Network 


We Are Travel Girls 


Female Expats in Korea
Invest in a Discover Seoul Pass
The Discover Seoul pass is a great way to save money while you are in Korea. Even if you just spend a couple of days in Seoul, there are several attractions that you must see.
The palaces of Gyeongbokgung Changdeokgung and the Namsan tower are essentials for any Korea itinerary. Unfortunately, all of the separate admission tickets quickly add up.

The Discover Seoul pass is available from just $26. You can pre-book it so that you can pick it up upon landing at the airport in Korea.
This is a sure-fire way to save money on your trip. You can read more about the pass here.
Try to learn a few basic phrases in Korean 
Most Koreans do speak a good level of English. However, at the same time, it is polite to learn a few basic phrases of Korean.
Korean is a beautiful language that is actually much easier than you think!
Even basic words and phrases like "annyeonghaseyo" (hello), and "kamsahamnida" (thank you) will go a long way and locals will appreciate your efforts. There are lots of free Korean language apps that you can download on your phone too.
Learn Korean, TenguGo Hangul, and Memrise are popular choices. Duolingo also makes learning Korean easier with the use of games and fun learning activities.
Feminine hygiene products in Korea 
If your trip to Korea coincides with your time of the month, pack your preferred feminine hygiene products to take with you. Sanitary pads are widely available.
You can purchase tampons in Korea but they are less common and more difficult to find. Most types of contraceptive pills are available over the counter in Korean pharmacies.
You may also want to consider period-proof underwear such as Thinx which absorb your period and mean that you can simply wash your underwear, rather than having to go through lots of pads/tampons.
Make copies of important documents 
Take a photocopy of your passport before you travel just in case you should be super unlucky and lose the original. (It's better to be safe than sorry!)
Keep a note of your bank card information, and your bank's contact details just in case anything should happen to your cards. 
Find female-friendly accommodation 
There are lots of wonderful accommodation options in South Korea. Whether you prefer hotels, traditional guesthouses, and hanoks, homestays, or hostels, you will certainly find something that suits you.

Several hotels in Seoul offer female-only floors for added comfort and security. Many hostels and capsule hotels will have women's only rooms.
Always read the reviews of the hotels that you are considering before you book. You should avoid cheap "love motels" as these are places where young Koreans come with their partners to get privacy from their parents. 
Watch how much you drink
Drinking is a huge part of Korean culture. Itaewon, Hongdae, HBC, and Gangnam are Seoul's biggest nightlife spots.
While going out and socialising with other travelers and locals can be fun, always be extra careful where alcohol is concerned. Don't accept drinks from strangers, watch how much you consume, and never leave your drink unattended.
Always carry a business card from your hotel 
I always advise solo female travelers to take a business card from their hotel reception. This will have the hotel's address and a contact number in both English and Korean Hangul.
This way, if you wind up getting lost, you can simply show the business card to a taxi driver, rather than having to explain and translate! 
Additional Things to Keep in Mind
Korea is a wonderful country. It is one of the safest, and best choices for ladies who want to travel independently.
You can feel comfortable here even if you have never previously traveled solo. That said, there are a few things to be aware of, as discussed below.
Korea is a patriarchal country 
Korea is still a very patriarchal country. There is a lot of progress that needs to be made in the battle for gender equality here.
A study conducted by the OECD found that South Korea was one of the lowest-rated countries for gender equality in the developed world. This does not affect you as much as a tourist, as it would if you were an ex-pat, but it is worth keeping in mind.
Views of western women 
Western women are often viewed as being more promiscuous than Korean women. White women, in particular, are fetishized.
There is a disgusting expression in Korea called "riding the white horse" which says all that you need to know about a fetish for experimenting.

This is not to say that all Korean men are the same. Koreans in general are very respectful.
The younger generations especially, are very well-educated and open-minded toward people of foreign cultures. But it is worth knowing that this mindset does exist.
If you plan on dating local men during your travels in South Korea, just note that some will happily experiment with foreigners, yet they believe that they can only consider other Koreans for a serious relationship. 
Korea's hidden camera problem 
You may roll your eyes at people's paranoia when they say that they are worried about hidden cameras in Airbnbs and hotels. Unfortunately in Korea, hidden cameras have become something of an issue in recent years.
There is an expression for this: molka.
Molka is more of an issue in love motels than in upscale accommodation or hanok guesthouses. Don't worry about it excessively, but know that this exists.
The problem is that technology has advanced so much, that hidden cameras can be made incredibly tiny. They are then tucked away into light fittings and smoke detectors. 
There are a few ways that you can check for hidden cameras in your hotel room. Try to avoid Love Motels if you can.
When you connect to the hotel's wifi, see if you see a really long and crazy name in the connection options. This may be a camera.


Have a brief look at the electronics in your hotel room to see if there is anything out of the ordinary.


Listen out for strange buzzing sounds in your room 
FAQs about traveling to South Korea as a woman alone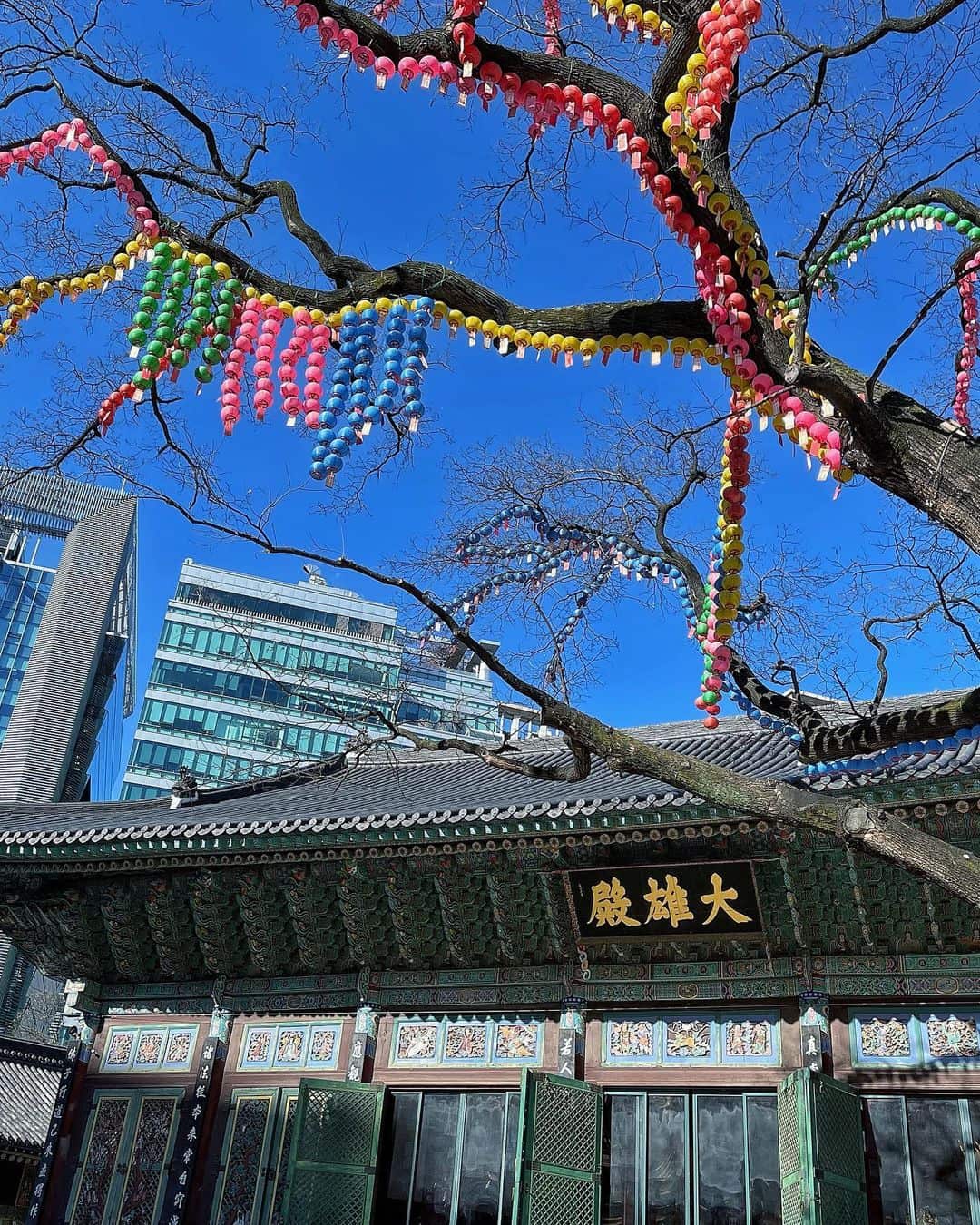 Do you have any further questions or concerns about traveling to South Korea as a woman alone? The answers to some frequently asked questions on the topic are detailed below for your consideration.
Hopefully, you will find the information you are searching for there. If not, please don't hesitate to reach out!
How much does a solo trip to Korea cost?
A solo trip to Korea doesn't have to break the bank. Flight prices will obviously vary depending on where in the world you are starting out from.
However, you could easily spend a week in Seoul as a solo traveller for as little as $200. That is assuming that you opt to stay at a backpacker hostel and do a lot of free activities in Seoul.
It also means dining at modest restaurants maybe once per day, and then opting to prepare a lot of your own food or indulging in yummy Korean street food. If you want to stay in comfortable mid-range hotels, buy tickets to various palaces and attractions, enjoy the nightlife, and travel between cities, $600 is a more realistic budget. 
You can find a dorm bed in a highly-rated hostel dorm for around $12 a night. If you want a little more privacy without splurging on a hotel room, you can get a capsule hotel for around the same price.
You can find a single room with a shared bathroom for around $18-20 a night. Meanwhile, a decent double room in a mid-range hotel for around $45 a night.
Even if you are on an ultra-tight budget, you will find a way to make your trip work. You can also consider Couchsurfing to completely mitigate accommodation costs.
Buses between cities (even covering longer distances like Seoul to Busan) only cost around $25-$30 at maximum. You can eat out for around $6-$7 at a casual restaurant, and street food dishes can be enjoyed for just a couple of dollars. 
Is Busan safe for only solo female travelers?
Busan is safe for solo travelers of all ages and genders. Haeundae and the area around Haeundae beach is a great place to base yourself during your trip.
This is where a lot of travellers stay and the area is filled with youthful, vibrant hostels, quirky cafes, and international eateries. You will easily meet other travelers if you opt to base yourself here.
Seomyeon is a very convenient, centrally-located place to base yourself. Meanwhile staying in either Nampo-dong or Gwangbok-dong mean that you have a plethora of restaurants and stores right on your doorstep.
Busan sees a lot of solo female travellers so don't worry about getting weird looks for being alone or negative attention. The city has a large international ESL community, and ESL teachers from other parts of Korea come here at weekends. 
Is it safe to travel to South Korea alone as a woman?
South Korea is a very safe place to travel alone as a woman. You could argue that it is one of the safest and most underrated places in the world. 
The people are very polite and respectful, crime rates are low (including both violent crimes and petty thefts), and women traveling alone are a common sight.
Which city is safe for girls in South Korea?
South Korea, on the whole, is a very safe country for women traveling alone. There should be no towns or cities that you consider out of bounds just because you are a female traveler.
Even lesser-visited areas like Gyeongju, Gwangju, and Suwon are perfectly fine. (The only major issue that you are likely to run into here is that fewer people speak English).
Still, Busan and Seoul are arguably the safest of the bunch. English is widely spoken, particularly at hotels and touristic businesses, there are a lot of international expats, and there are many events and language exchanges organised regularly where you can meet other travellers.
Conclusion:
Is Korea Safe for Solo Female Travellers?
Is solo female travel in Korea safe? Yes!
As with traveling anywhere else in the world, you should always exert regular common sense and you will be fine when traveling solo in Korea. (For instance, don't walk alone at night, be cautious of overly friendly strangers, etc)
If you are planning on visiting Korea for the first time, you might also enjoy reading these South Korea travel tips. Have a wonderful time!
Annyeonghaseyo! Melissa xo
---