The Garden Morning of Calm is the largest private garden in South Korea. It is a green oasis that provides a welcome respite from the hustle and bustle of city life. If your schedule permits, it is a worthwhile day trip from the Korean capital.
The 30,000+ square-meter garden takes its name from the works of acclaimed Indian Poet Sir Tagore. He referred to Korea during the Joseon Dynasty as being the ¨land of morning calm¨. To this date, that reference has stuck.
The Garden of Morning Calm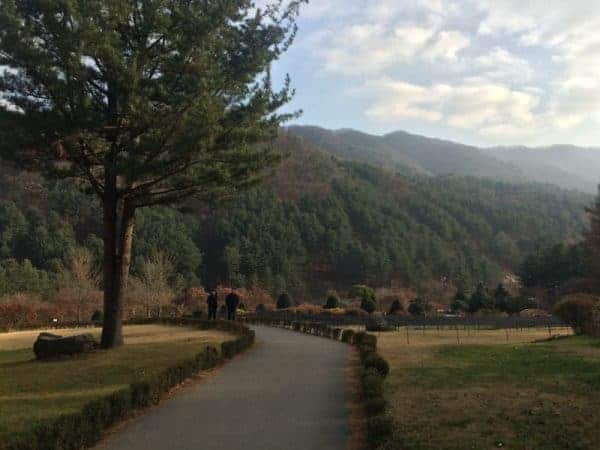 When the garden was designed by Sang-Kyung Han in the early nineties, he decided to pay homage to the late poet with the name of the garden. The Garden of Morning Calm is far more than ¨just another park¨. It sits within scenic Gapyeong County which is well deserved of a visit itself.
Rolling green hills filled with pine trees, rocky peaks, and beautiful flowers encompass the park. More than 5,000 plants can be found here, many of which are indigenous to the area.
Different flora and fauna here bloom and thrive in different seasons. The scenery and experience will be different whether you visit in spring, summer or autumn. The only constant is that the experience of being here is a magical one. 
The vast garden has been divided into several themed sections. Pleasant walking trails weave through the scenery and in some areas, little toy trains rush through the woodlands. It is pleasant to simply take a seat and watch them as they complete their circuit.
In one area, you will find a Japanese bonsai garden, in another, there is a Chinese water garden, and so on. Just when you think that you have seen the most beautiful thing that the garden has to offer, you turn a corner and are met with something even better.
If you are a fan of K-dramas, you may recognize the Garden of Morning Calm from some of your favorite shows. It acted as a setting for numerous TV programs, including the beloved Moonlight Drawn by Clouds. 
Notable Sights and Attractions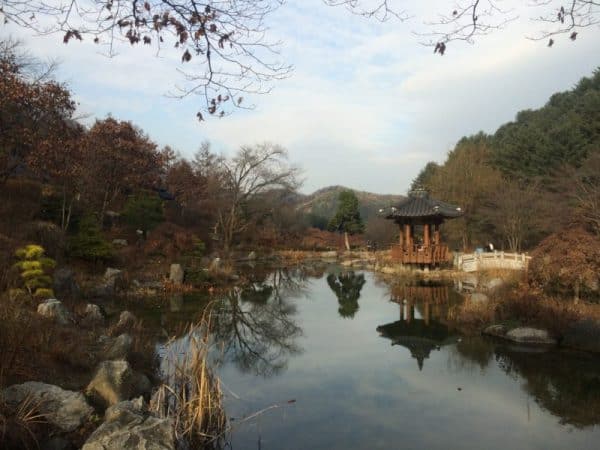 Part of the fun of visiting the Garden of Morning Calm is to follow the winding footpaths and see what you discover. There is a small information booth next to Cheongpyeong station where you can pick up site maps in a variety of languages (including English), along with information booklets.
A number of interesting gardens and attractions you should look out for in the Garden of Morning Calm are detailed below:
Rose of Sharon Garden – Garden filled with vibrant pink flowers that are the national flower of Korea


1,000 year old Juniper tree


Miniature railway


Conifer garden with 20 + species of trees


Fragrant herb garden


Quaint Garden of Morning Calm tea room
During the Autumn and Winter months, the Garden of Morning Calm often hosts an illuminations festival. At this time, the entire garden is illuminated by hundreds of twinkling lights and displays.
You can explore the garden in about two hours. You can find all of the amenities that you may possibly need here.
In the heart of the garden, you will find a tearoom where you can enjoy various light snacks and beverages. You will also find numerous vendors lined up at the entrance. They sell Korean street food favorites like tteokbokki (spicy rice cakes) and sweet red bean pastries.
Getting to the Garden of Morning Calm 
It can be tricky to get to the Garden of Morning Calm by public transport. The easiest way to get there is to either drive or visit the garden as part of an organized tour. 
Numerous Korean tour companies often run excursions to the garden from Seoul. They typically include nearby Nami Island and Petite France in their itinerary. 
Most tours include pickup and dropoff at your accommodation in Seoul. Opting to explore the gardens with a local guide can give you more insight and information on what you are seeing.
A number of reputable local tours are detailed below for your consideration. It is advisable to book online in advance to secure your place.
If you do decide to head to the garden by public transport, you have two options. You can travel by train or by bus. 
Travel by Train
If you are travelling to the Garden of Morning Calm by train, you will travel from Cheongpyeong station. First, take the Gyeongchun Line metro from Sangbong metro station to Cheongpyeong.
Cheongpyeong is one of the smaller stations on the route. So, when you arrive at Sangbong station, follow the signs for "Chuncheon" in order to find the right platform.
This journey takes around 50 minutes. Trains come every half hour.
From Cheongpyeong, take the 'Gapyeong City Tour Bus' to the garden. Simply exit the station and take a left to the bus terminus.
This is essentially a ¨hop on, hop off¨ bus. You can purchase a day ticket for 6,000 KRW and visit all of the attractions in Gapyeong county as you desire.
Alternatively, a cab to the garden from Cheongpyeong costs 16,000 KRW. This is not too pricey if there are a few of you.
Travel by Bus
If you prefer to travel to the Garden of Morning Calm by bus, you can take the bus to Cheongpyeong from Dong Seoul station. The bus takes approximately 2 hours and so, the train is typically the faster option.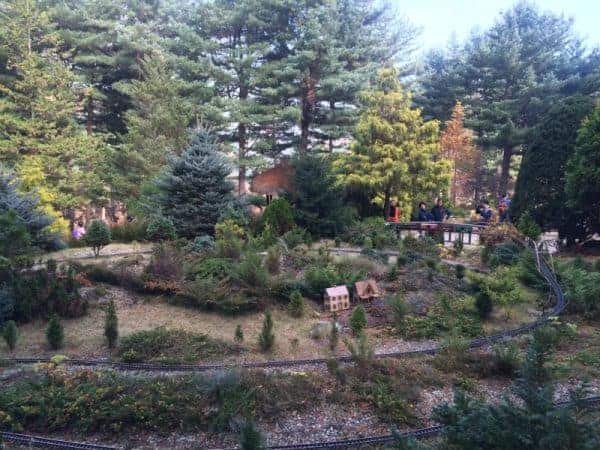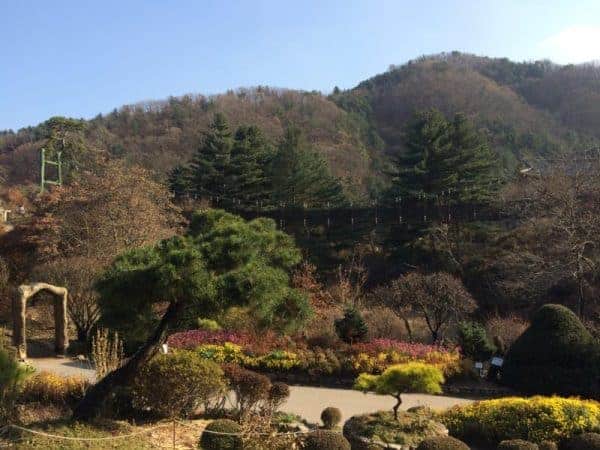 Parting Words
Do you have any additional questions about visiting the Garden of Morning Calm or planning a Korea travel itinerary? I lived in Seoul for several years.
I am happy to assist with any questions you may have. Please don't hesitate to drop me a comment via the comments below.
Safe travels! Melissa xo
---