Renting a car in South Korea is a great way to get around the country. Although it may sound intimidating to drive in Asia, in a country that has a completely different language and alphabet to your own, driving here is easier than it sounds!
Renting a car in Korea allows you a lot more flexibility during your trip. It means that you don't have to be dependent on public transport schedules and it is easier to reach lesser-known towns and villages.
The roads in Korea are generally excellent. They are modern, well-maintained, and display signage in both English and Korean.
You never have to contend with gravel roads filled with potholes in Korea. In many ways, driving here is not all that different from driving anywhere else in the world.
Still, there are a few useful things to keep in mind before signing on the dotted line and picking up your Korean rental car. This guide has been written by a British Travel Writer that spent two years based in Seoul.
I have travelled all over Korea – from Gyeongju to Jeonju, all the way down to Busan and Jeju island. I have travelled both by Korail trains and buses and by rental car.
So I feel well poised to share some insight into what driving here is like.
Things to Know Before Renting a Car in South Korea 2023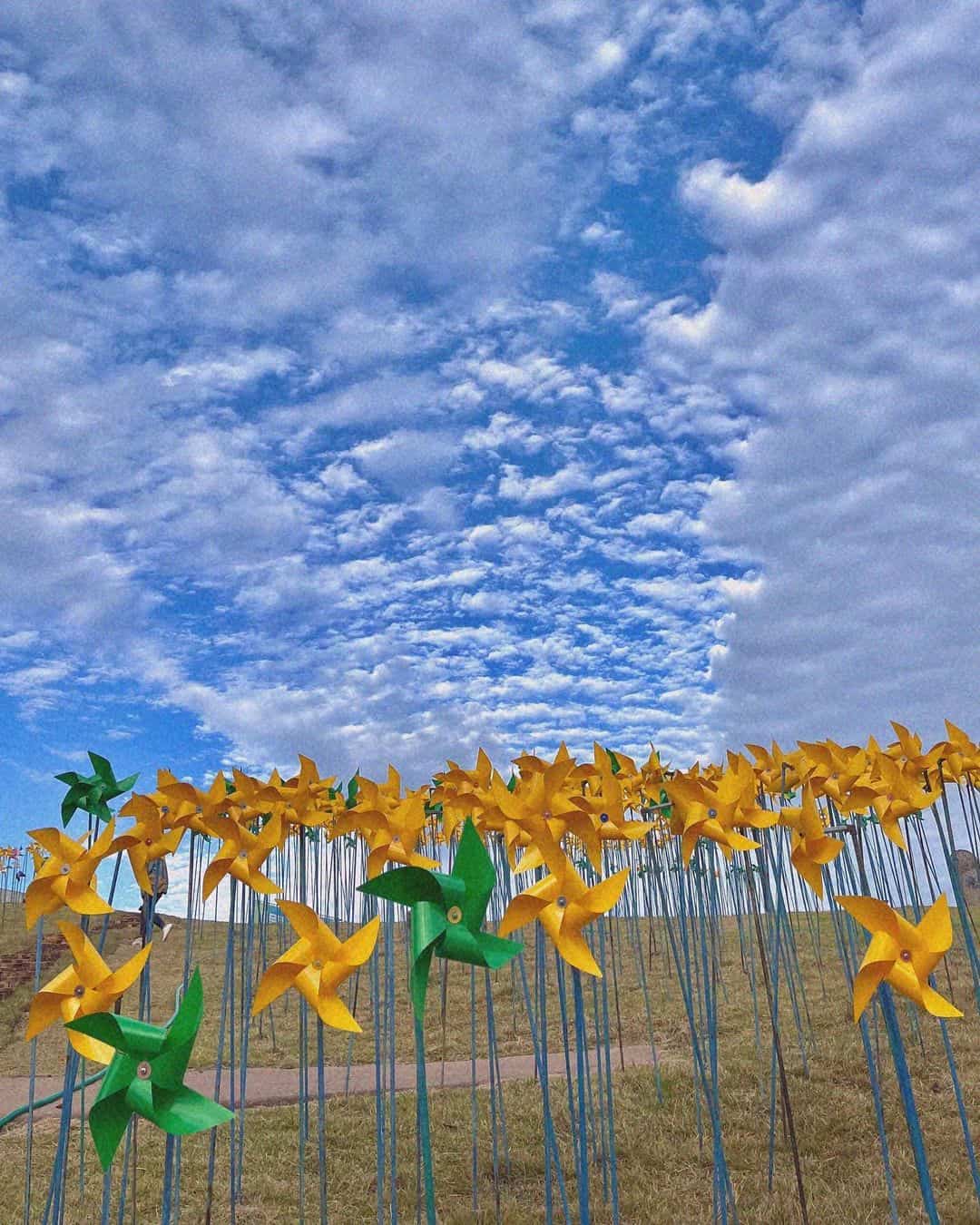 Some of the most useful things to know before renting a car in South Korea are detailed below. We will run through everything from researching rental companies and choosing who to go with, to understanding what type of car it is best to rent, insurance considerations, and driving rules.
Hopefully, this will help you make an informed decision when choosing your Korean rental car.
Do you really NEED to rent a car?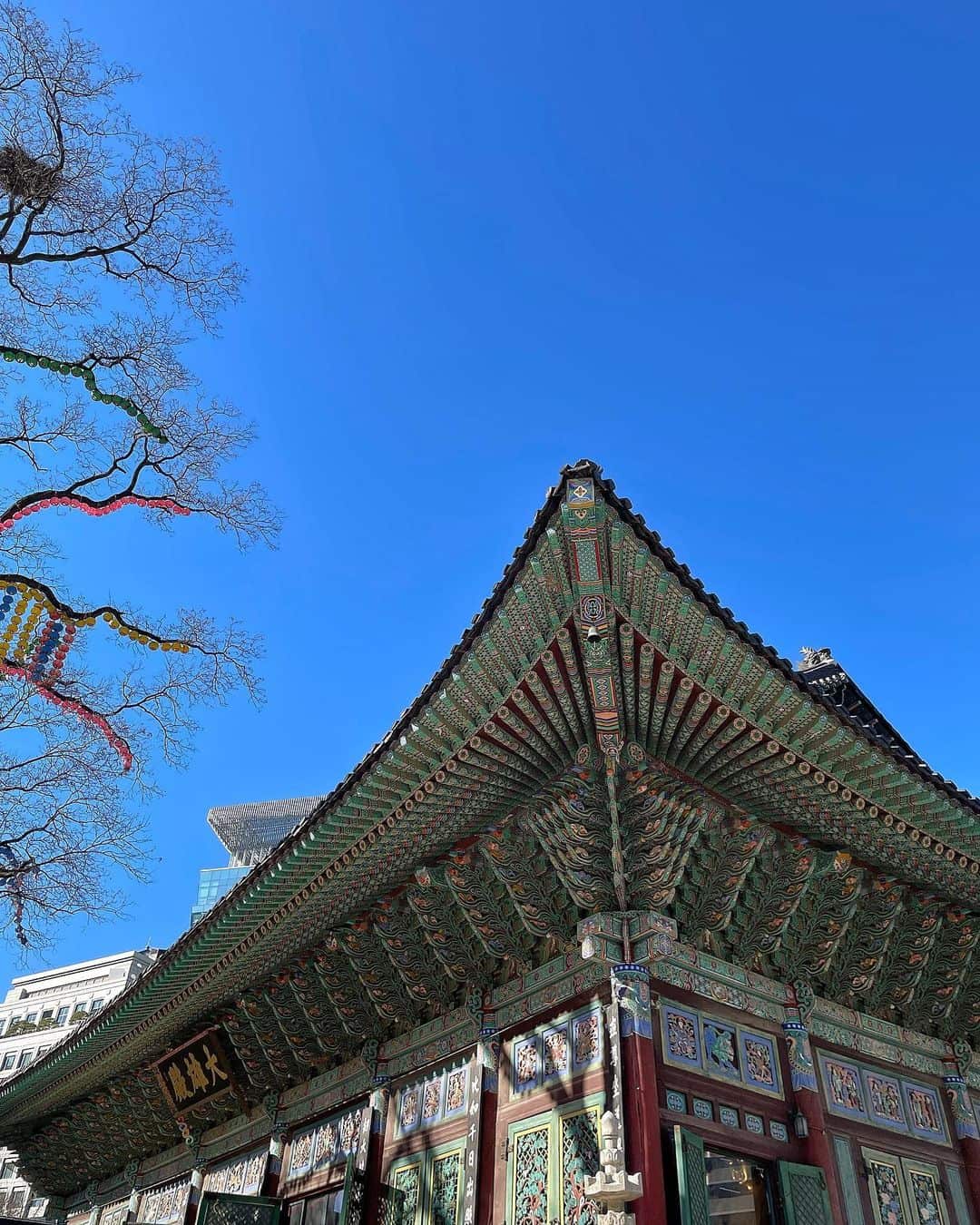 Although it probably seems like a counterintuitive thing to say in a post about renting a car in Korea, whether you actually need one or not depends on your itinerary. If you plan on staying in Seoul and just taking day trips out from there, or you are simply dividing your time between Seoul and Busan, you may not need a car.
Driving in Seoul is not all that different from driving in any other metropolitan city. But you have to deal with congestion and traffic jams at peak times.
Not to mention, you will have to face the immense difficulty of trying to find a parking space, especially in the city center.
and face the immense difficulty of trying to find a parking space, especially in the city center.
You may find that people don't have the same consideration for road safety as they do in other countries. For instance, they may pull out into the road and merge without looking, and this can be quite stressful when you are navigating a busy road with multiple lanes of traffic in a foreign country anyway.
The public transport network in Seoul is excellent. (Even if the subway can look a little overwhelming and hard to navigate at first – download the Subway Korea app to help you get around).
You are better off depending on trains, buses, and cabs in Seoul and Busan. If your Korea itinerary will take you cross-country to more remote areas, that's a different story.
Ensure you have all your documents in order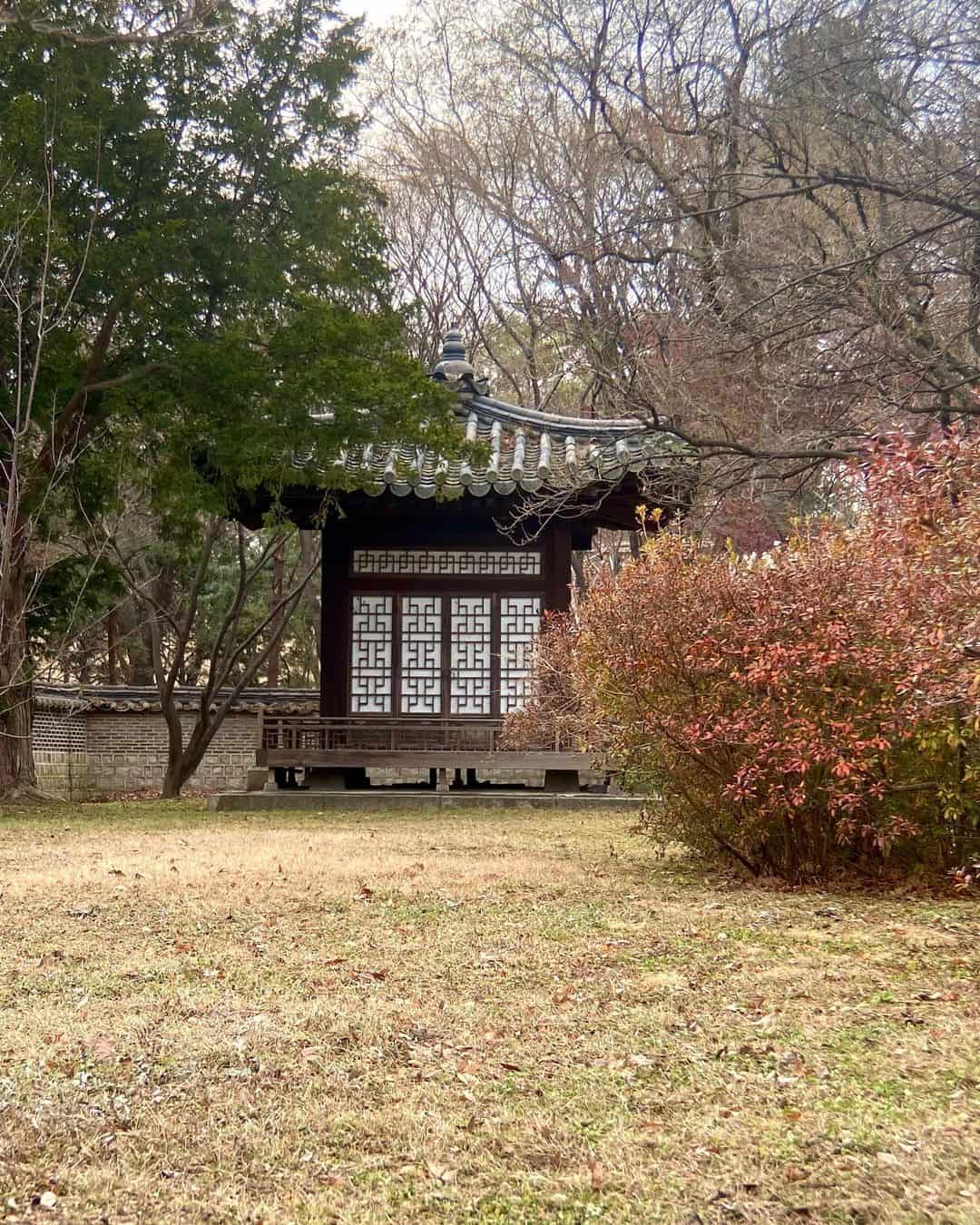 Before even thinking about renting a car in Korea, you need to know whether you are even eligible to rent one in the first place. To rent a car in South Korea, you must:
Be aged between 21 and 65


Have a full, valid driver's license and an international driver's permit if your license was issued outside of Korea


Have a valid credit card
The process for obtaining an international driving permit (IDP) varies from country to country. This website is handy for understanding the different processes in various places.
If you have a US driving license, you can get an IDP from your local AAA office for $15 or apply online. If you are a UK license holder, you can obtain one from the post office.
Wherever you are applying from, be sure to apply plenty of time in advance of your trip.
Most companies require you to be over 26 if you plan on renting a larger vehicle that can seat more than 10 people. (The exact requirements vary from rental company to rental company).
Compare available rental car options between different providers 
It is a good idea to compare the prices and offerings between different providers before committing to anything. RentalCars.com is a great comparison platform that lets you compare quotes between Korean rental companies.
You can use the tool to search by car type, features, brand, etc. It is possible to collect your vehicle from various airports and cities across Korea.
Many reputable international rental companies do not operate in South Korea currently. You can rent a car via Avis, but the likes of Hertz, Enterprise, etc are yet to arrive in the country.
With that being said, you shouldn't write off smaller local companies. People often assume that large, well-known brands are "safer" companies to rent from but many reputable companies operate in South Korea too.
SK Rent-a-Car, Lotte Rent-a-Car, and Hi Rent a car are all popular local companies to have on your radar. Once you find a vehicle and company you would like to go with, it's a good idea to check past reviews from previous travellers too.
Klook is a Korean tourism platform that is best known for booking tours (similar to Viator or Get Your Guide). In recent years they have also started working with car rental companies so it is worth comparing prices there too.
One-way rentals work out more expensive 
There are several places where you can pick up and drop off your Korean rental car. Reputable companies have pick-up points at Seoul's Incheon international airport and Gimpo airports, Jeju international, and domestic airports, and various rail, and bus stations, etc. 
It might sound like a great idea to pick up your rental in Seoul, drive down to Busan, and fly out from there. (Or vice versa).
But one-way rentals offer work out exorbitantly more expensive than rentals where you pick up and drop off the car in the same place. It isn't a marginal price difference either.
It can be hundreds of dollars more. So, if you can, you can save yourself some money by doing your tour in a loop. If you plan your trip carefully, doing this won't feel like an inconvenience in any way either.
Costs of renting a car in South Korea 
South Korea rental car prices vary depending on the time of year that you choose to rent your car. The best, and most popular times to travel to South Korea are in the Spring (March to May) and Autumn (September to November).
Demand will push up prices at this time. However, South Korea isn't a mainstream tourism destination yet so this difference won't be as extreme as visiting Greece in the summer, for example.
Korean winters get bitterly cold and often see temperatures dip below minus 15 degrees Celsius in Seoul and Paju, near the Korean border. Snow is not unheard of and blizzard-like conditions can make driving a challenge.
In the summer months, Korea gets very hot and humid and often sees monsoon-like rains in July and August. (People are often surprised by how much conditions in Korea vary throughout the year!)
The average cost to rent a car in Korea is between $44 and $59 a day depending on the season. Obviously, if you book at the last minute in a peak season or you want a larger SUV or fancy vehicle, that can push the prices up somewhat.
Download NAVER maps to navigate in South Korea 
Google Maps doesn't work in South Korea and locals will use Naver maps. This is largely due to privacy concerns and the fact that South Korea doesn't want North Korea to see its topography.
Make sure to download the app once you arrive. Free wifi is everywhere in Korea but purchasing a local Korean sim card will help you stay connected even when driving through rural parts of the country.
Kakao maps are another alternative. 
Which vehicle to choose
Hyundai and Kia are the main car manufacturers in Korea and you will see a lot of these vehicles available via car rental platforms. Cars are often imported too, particularly from Japan, so there is some variety.
Smaller, economy-style cars are cheaper to rent and use less gas. The roads in Korea are as wide as in the US but you really don't have any need for a large vehicle here unless you are traveling as a family.
Collecting your vehicle from the airport vs the city
Whichever city you choose to collect your vehicle from in South Korea, you will have the option of picking it up from the airport (e.g. Gimpo and Incheon in Seoul), or the city center. Seoul station is another popular collection point.
There is a small airport surcharge if you collect your vehicle from the airport. However, this is such a small difference in price that if it works out more convenient for you to get off your plane and straight into your vehicle, rather than heading into the city and then collecting it later, it's not worth trying to scrimp and save a few dollars.
Car insurance in South Korea
There are different types of car insurance coverage that you can purchase when renting a car in South Korea. At the bare minimum, you are legally required to have minimum liability coverage.
It is often worth paying for full coverage so that you know that you are covered for any and every potential issue. You need to carry your proof of your insurance policy with you at all times, just like your driving license and IDP.
CDW (Collision Damage Waiver) is not usually included by default. In other words, unless you pay for it, you are responsible for the entire cost of the vehicle if anything happens to it.
If you have CDW insurance, you only have to pay an excess. So, it is worth opting to pay extra for this for your own peace of mind.
PAC (Personal Accident Insurance) is another optional extra that will insure you, any passengers, and any other drivers involved if you should have an accident. Personal Effects Coverage (PEC) covers you in case anything in your vehicle is stolen.
South Korea is such a safe country and even crimes like petty theft are so uncommon it is not necessarily worth paying for personal effects coverage.
Many credit cards offer car insurance that can be used internationally. If you do have a credit card with an International Insurance plan, read the small print to make sure that South Korea is included in the coverage
Driving in Korea
In Korea, people drive on the right-hand side of the road and overtake on the left – just like in the United States and most of Europe and the world. Most cars are automatic, which makes things a lot easier.
You don't have to worry about being given a manual car if you've never driven one before. (Although when using Rentalcars.com or whatever rental platform you wind up using, you will be given the option to choose which type of car you prefer.)
Distances and speed are measured in kilometers per hour here. (km/h). Although Korean hangul is the nation's official alphabet, road signs and the names of towns and cities are displayed in roman characters.
(So you don't have to worry about deciphering characters that look like hieroglyphics to you!)
The speed limit varies between 100 and 120 km per hour on Korean highways and freeways.
On city roads, it is 50-60 km/h and on side streets, it is 30-40 km/h.
Is driving in Korea safe?
Korea is a very safe country in general and driving here is safe too. Although you might occasionally see people exhibiting some questionable driving maneuvers (like everywhere), the roads are pretty calm. 
You won't see people speeding, driving under the influence, or acting like rules are mere suggestions like when driving somewhere like Greece. Respect is deeply ingrained into Korean culture and people tend to be mindful of other people. 
Rules for driving in Korea
The same rules for driving in Korea apply as in much of the world. The main rules to consider are:
The driver and all passengers in both the front and back of the vehicle must be wearing their seatbelts at all times


It is illegal to drive while under the influence and the blood alcohol limit is 0.5 grams of alcohol per liter


Children under the age of seven need to sit in the back of the vehicle in a suitable car seat


Left-hand turns are usually banned unless a green arrow indicates otherwise


You can generally turn right at a red light after stopping


Speeding can be met with high fines and penalties. It really isn't worth the risk and speed cameras are scattered all over Korean highways


It is illegal to have your phone in your hand while driving. Always use a hands-free device
Be prepared to pay extra for car seats, GPS, etc
Many Korean cars already have a GPS navigating system built into them. If the vehicle that you decide to rent does not, you can add a Sat Nav or a TomTom to your reservation when you make the booking.
That being said, the GPS that you can use on neighbor maps on your phone is usually just as good. There may be additional things that you want to add to your car rental.
For instance, children's car seats, bike racks, etc.
You can opt to travel with your own car seats if you so wish. However, that is an extra thing to have to be carrying with you when you travel and on your flight.
So, it may be easier to Simply rent a car seat when you pick up your Korean car rental. Reserve any extra items when you make your car rental reservation so that you don't arrive in Korea and then find that something is unavailable.
Pumping gas in South Korea
Gas prices in South Korea fluctuate, just as they do around the world. Petrol is approximately 1.05 euros per liter in South Korea. 
Diesel is approximately 1.04 euros per liter. Gas stations in Korea are mostly self-service. 
Toll roads in Korea
Tolls exist on a lot of South Korea's motorways and major highways. These can be paid for by cash or card.
A lot of Korean drivers use something called a "HiPass" that lets them drive through a toll without having to stop. A Hi Pass requires them to have an onboard device and an app installed on their phone.
However, this may not be possible if you are just renting a car in South Korea as a tourist.
Finding parking in South Korean cities
Finding parking in Seoul, Busan, and other major cities can be a challenge just as it is in many other parts of the world. There are many large multi-story car parks situated in city centers that will be marked as such on Naver maps.
You cannot just park anywhere on the street as you may incur a fine. Parking fines are often between 10,000 and 30,000 Korean Won ($10-$30) which is an unnecessary charge you want to avoid if you can.
Some parking lots will have a sign that reads "경차". This means that the parking spaces are reserved for small, economy cars.
As long as you have a small car and it fits in the space, it is okay to park there. "주차 금지" means "no parking".
In Seoul, you will find a large parking lot (공영 주차장) near Dongdaemun, at Sejongno near Gyeonbogung and Insadong, and at various other locations around the center. In total, there are more than 61 public parking lots in Korea.
"민원" are parking lots for certain businesses and buildings. E.g. the Seoul city hall, etc.

Do note that you can get parking tickets if you park here when you are not visiting the building in question.
Watch out for pedestrians
Honestly, it sounds like common sense that you should not Veer into pedestrians crossing the road while driving. however, in South Korea, you'll often find that people wander into the road without looking left or right before they cross.
People are often so transfixed by their cell phones that various Korean cities have actually started painting signs on the floor of the sidewalk to tell them to stop looking at their phones! It is worth keeping this in mind.
You need to be more aware of your surroundings than ever when driving in Korea and look out for people that just dart across the road.
Final thoughts on renting a car in South Korea
Do you have any other thoughts or concerns about renting a car in South Korea? I used to live in Seoul when I was teaching English in South Korea.
Generally speaking, you don't necessarily have to have a rental car to explore the country in depth as public transport in Korea is generally excellent. Still, it can make your trip a lot easier.
If you want to secure the cheapest car rentals, the easiest way to get the best prices is to make sure you reserve your vehicle plenty of time in advance. This is especially important if you are going to Jeju in the summer, or you are traveling at a peak time.
If you are planning a trip to Korea for the first time, you might also enjoy reading these South Korea travel tips. You might also enjoy this article on traveling to South Korea as a solo female traveler.
Feel free to reach out to me if you have any questions.
Safe travels! Anyeong haseyo!
---