Driving in Greece is nowhere near as terrifying as it might sound. It seems to be the case that you tell people that you're considering self-driving and doing a Greek road trip and they look at you as if you've had a nervous breakdown.
You're driving… in Greece?!? Greece may have a reputation for being chaotic and something of a rule breaker.
However, actually, most of the time driving in Greece is fine. Renting a car in Greece is actually a pretty good idea if you want to have more freedom and flexibility throughout your itinerary.
Public transport in Greece is mostly excellent. But it just doesn't give you the same opportunities to make detours and discover charming stone villages and secluded beaches along your adventure.
Similarly, some parts of the country are simply not easy to get around without your own vehicle. That includes large areas of the Peloponnese, Zagorohoria, and Tzoumerka.
Driving in Greece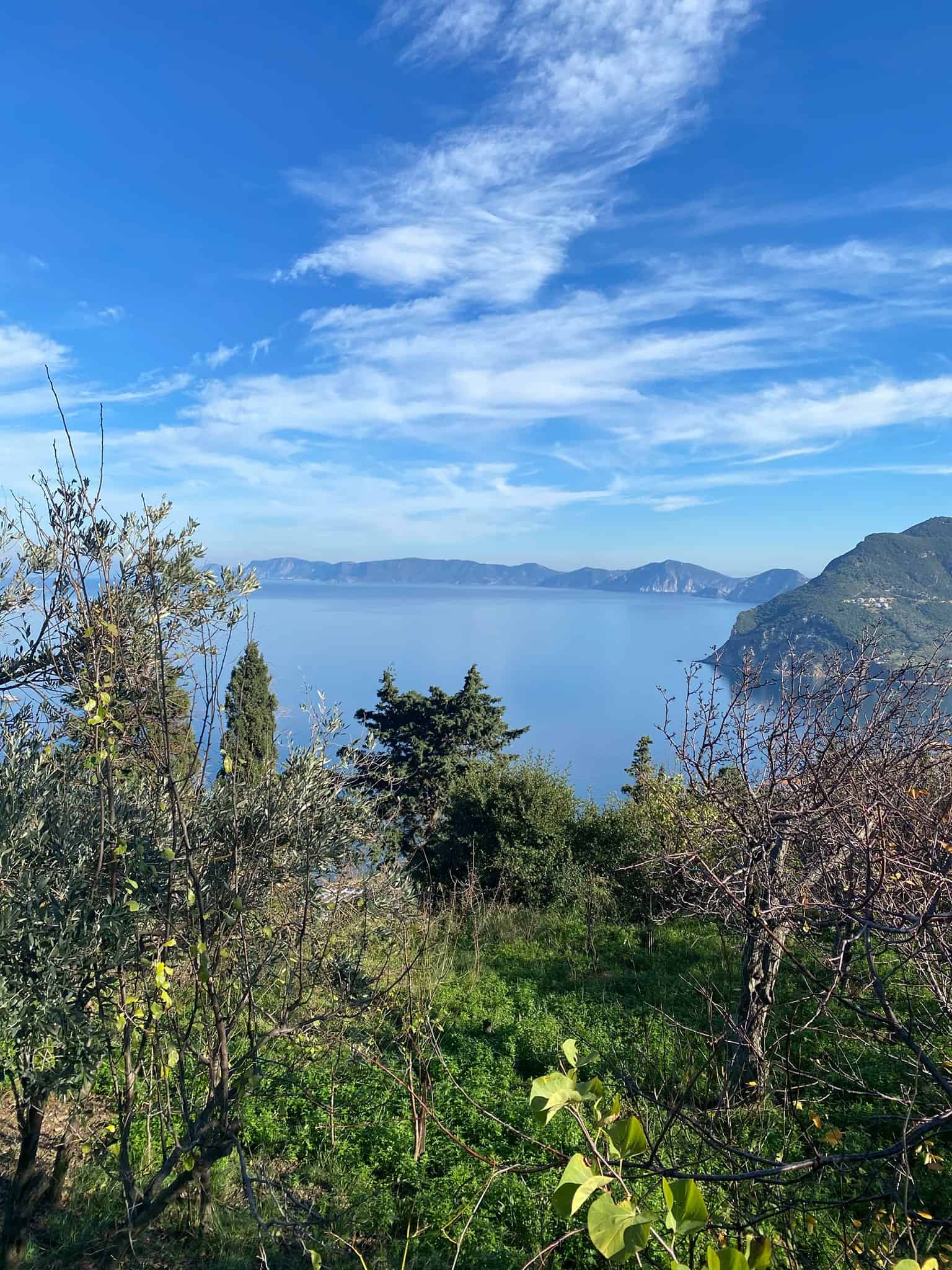 First and foremost, to be eligible to drive in Greece, you must be at least 18 years old and possess a full driving license. If you are coming here on vacation and you're not crossing overland borders with your own vehicle, you are probably considering renting one when you arrive.
Most rental companies set a minimum age limit of 21 but this varies from company to company. Their maximum age limit tends to be around 70 years old.
Drivers under 25 will have to pay an additional premium. Aggregator rental platforms like Discover Cars allow you to browse through all of the best rental providers in a certain area so that you can see which rental company best suits your needs.
License Requirements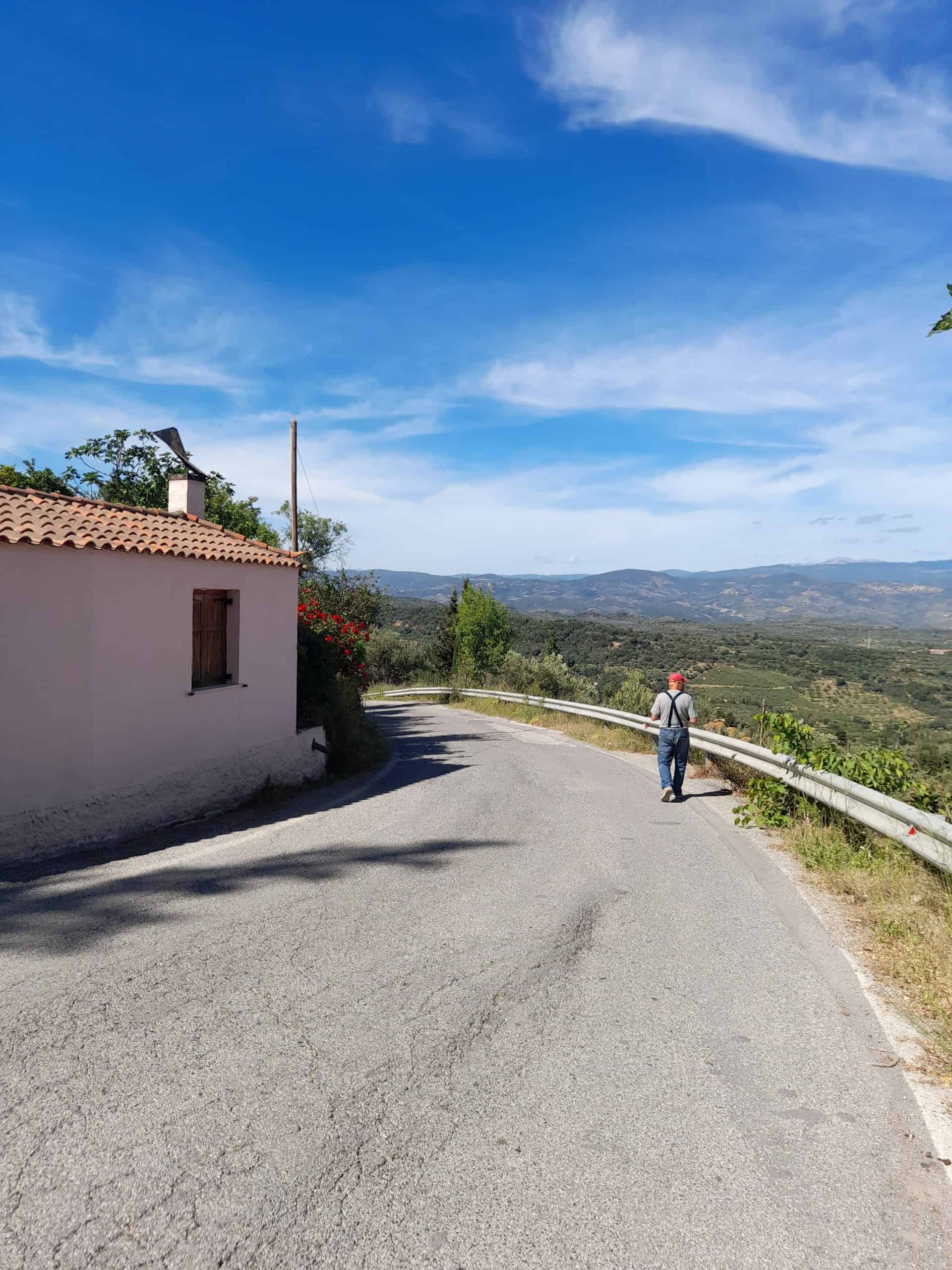 You must have an International Driver's License in order to drive in Greece unless you are a citizen of an EU country. Following Brexit, British travellers are no longer classified as EU citizens and must subsequently also have this license.
If you are driving across Europe in your own car, you should keep all the registration and insurance papers with you. Carry your driving license and relevant papers with you at all times in Greece.
It is highly unlikely/rare that you would be stopped and asked to present any documentation but it's better to be safe than sorry. Do not drive without insurance as hefty fines apply.
Basic Rules for Driving in Greece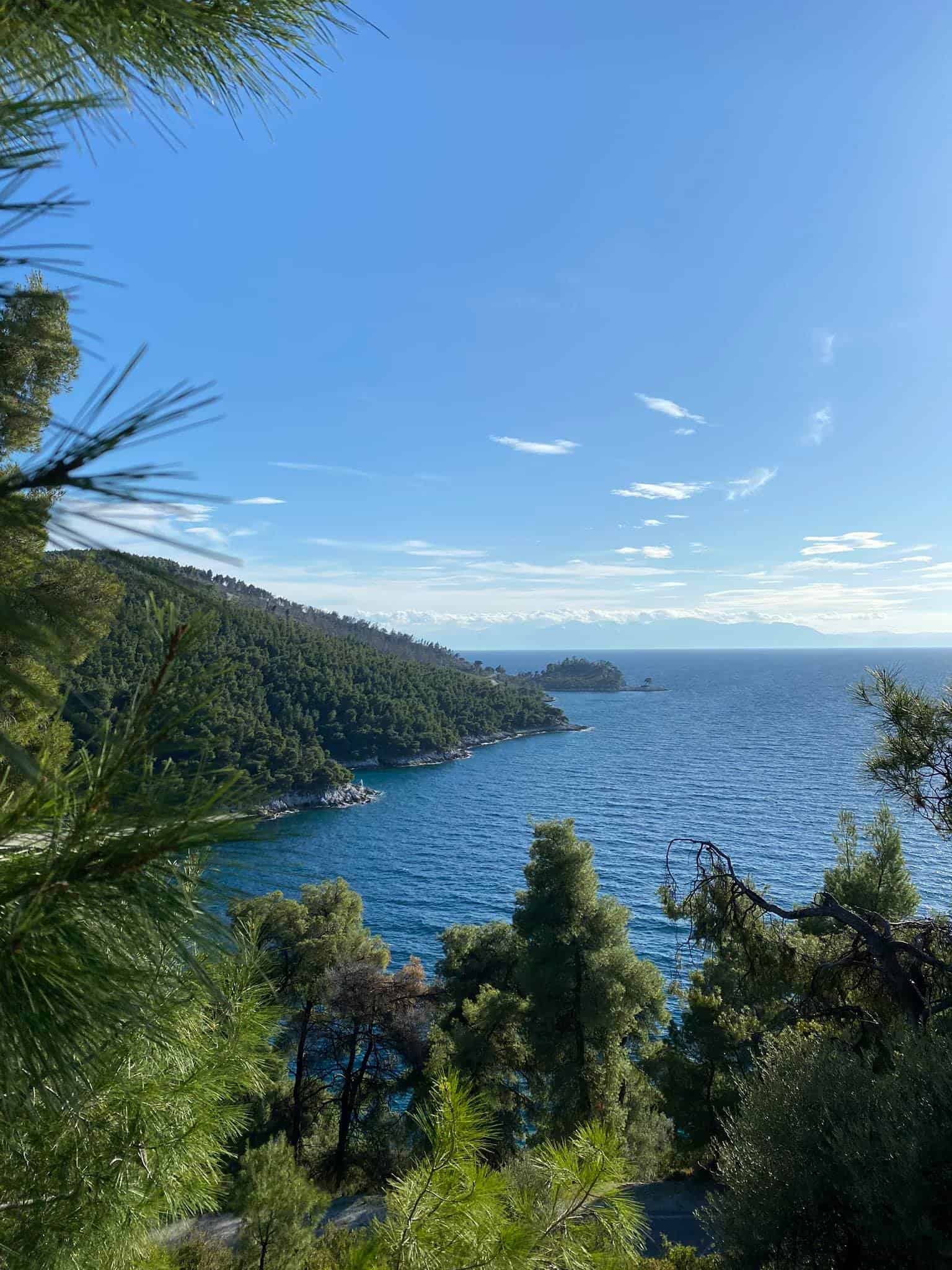 Greeks, like most of Europe, drive on the right-hand side of the road. Most people tend to prefer smaller cars here, especially if they live in the cities. This makes things easier for parking.
The same basic road rules apply in Greece as you would expect to find practically anywhere. For instance, it is an offense to drive while under the influence, to drive without a seatbelt, to drive while texting or on the phone without a hands-free, or to drive a motorcycle without a helmet.
Strict fines are technically applicable for all of the above. However, their implementation is another matter.
Applicable Fines while Driving in Greece
You will find that Greeks wear seatbelts as the exception, not the rule. Locals often complain that they find them irritating to wear! Regardless, be mindful of your own safety and do follow basic common sense and road rules.
If you are travelling as a family, children under 10 years old must always ride in the back seat of the vehicle.
They are not permitted to ride in the passenger seat. Additional fines to be aware of are detailed below.
Driving while over the alcohol limit – Fine up to €750 and potential suspension of license


Travelling without a seatbelt – €350


Driving or riding on the back of a motorcycle without a helmet – €350


Texting or using a phone (without handsfree) at the wheel – €100
Speed Limits in Greece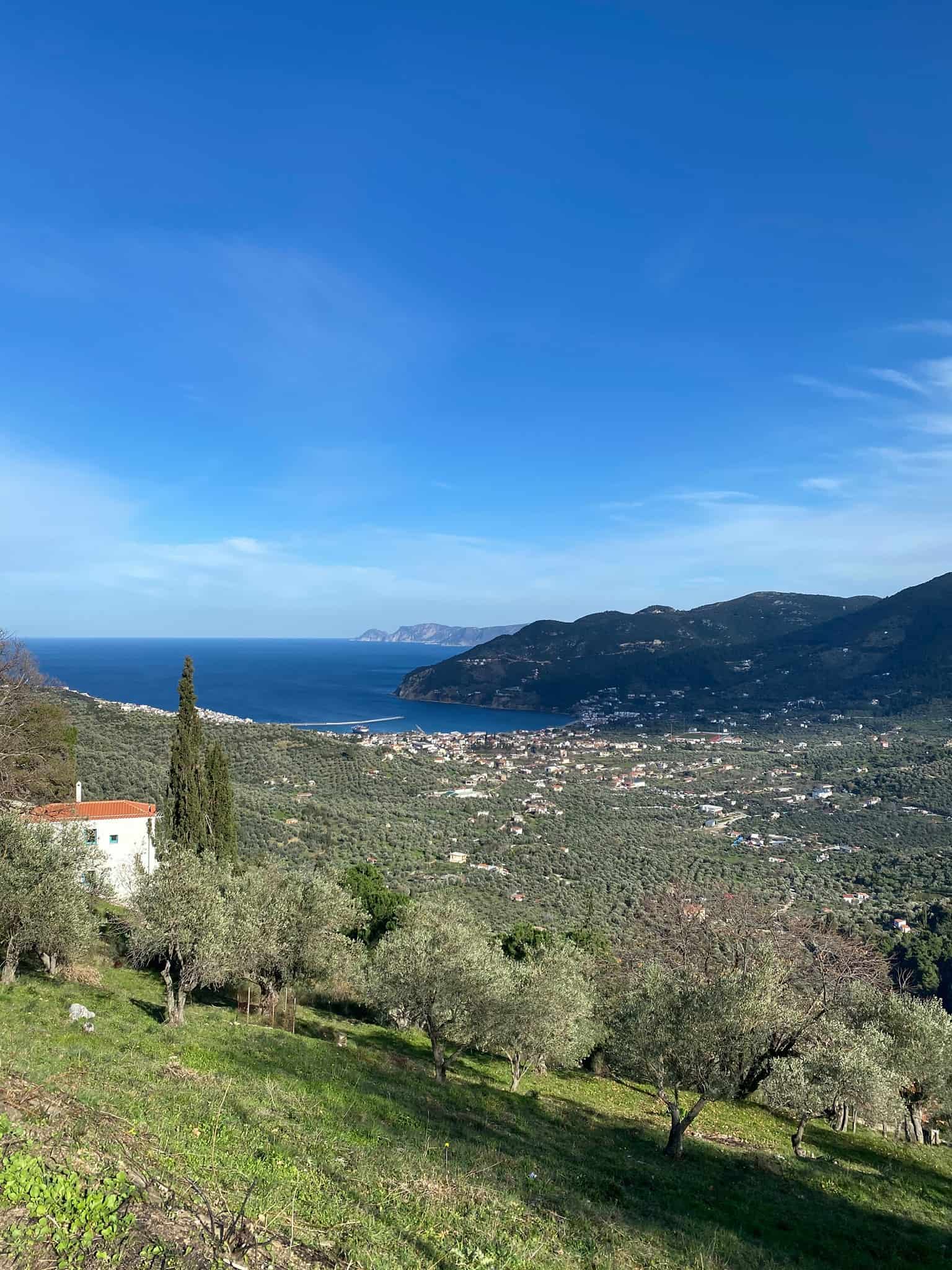 Speed limits in Greece can vary depending on where you are. However, the standard limits are essentially as per the below.
Speed limits within cities: 50 km/h (31 mph)


Speed limits outside cities: 110 km/h (68 mph)


Highway speed limits: 120 km/h (75 mph)
Once again, a local perspective is that rules exist to be broken. Welcome to Greece!
You will often find people driving well above the speed limits. This is even true in residential Athenian neighborhoods like Pagati where boy racer types bomb up and down the street.
Regardless, follow the rules yourself and always adhere to speed limits. Speed cameras are in place in Greece.
They generally provide some tolerance (circa 5%). However, you don't want to find yourself on the wrong side of Greek law or having to deal with fines while you're on vacation. So take care to drive within speed limits for everyone's safety.
Finding a Rental Car
It is generally a good idea to organise your car rental several months in advance of your trip to avoid disappointment. This is particularly true if you are traveling to Greece in the peak summer months.
Car rentals do sell out. Most rental cars in Greece are manual so if you can only drive automatic vehicles or they are your preference, reserve your rental in advance.
Numerous reputable international rental companies operate in Greece including Hertz, Sixt, Avis, etc. It is a good idea to use a rental car aggregator platform like Discover Cars so that you can compare and contrast the various options available and secure the best deal.
Always read the small print. Comprehensive car insurance is essential in Greece and ideally, you should opt to purchase full coverage. You may or may not be able to use your credit card insurance here so check with your rental company in advance.
Driving in Athens
Driving in Athens and driving in Greece are not one and the same. It is generally a good idea to avoid driving in Athens if you can.
The city's bus, metro, and taxi network are good enough to get around if you're here on vacation. If you move here and will have to drive through/around the city regularly, you need the patience of a saint.
Things to Consider When Driving in Athens
The main problem with driving in Athens is that the roads are heavily congested. You will be navigating your way through busy roads that have four lanes of traffic headed in each direction.
A lot of people don't follow road rules either and will drive through red lights. They speed, drive under the influence after a night out at a bouzoukia, or overtake other drivers in a dangerous fashion.
Many people get around Greece on motorbikes and mopeds. They often do not adhere to speed rules and you have to be very mindful to look out for these people when driving in Athens as they can seemingly come out of nowhere as they weave between lanes.
This is not to intimidate you, but it is important to be aware of this. While driving in Greece when you're exploring the mainland or driving around Greek islands is pleasant, driving in Athens is anxiety-inducing.
Traffic in Athens can be a problem. Particularly if you are moving around Leof. Vasileos Konstantinou and the central neighbourhoods of Monastiraki, Syntagma, etc at rush hour or on Friday/Saturday evenings.
Parking Rules and Considerations
Finding a parking space is equally nightmarish. Looking for a place to park in Kolonaki or Koukaki if you're headed out for coffee or dinner is pretty much an impossibility.
You should also be mindful that many residential streets in central Athens only allow local residents to park there. When you find a parking space, always look out for signs that may say this. They will be displayed in both Greek and English.
Athens and Thessaloniki are Greece's two largest cities and so, explicit care needs to be taken when driving in both of them. You will see some shocking parking displays during your trip too.
For instance, people might park on the sidewalk, right on the corner of roads partially blocking lanes, etc. This may make it seem as though you can park virtually anywhere you like.
However, the police will confiscate your license plates if you park improperly. Dealing with the Greek police is a nightmare and the amount of unnecessary bureaucracy and red tape to do anything in Greece is unbelievable. So this situation is best avoided.
Do note that you are not allowed to park within 3 meters of a fire hydrant, 5 meters of a junction, or within 15 meters (50 feet) of a bus/tram stop. Additionally, you should not park anywhere that blocks the road or could be a danger to other road users and pedestrians.
Tolls in Greece
Tolls in Greece exist along major highways and freeways. They are actually so abundant that they can make your journeys much more costly.
For instance, if you decide from Athens to Thessaloniki, the journey is likely to cost you almost 25 euros in Tolls. If you drive from Athens to Karpenisi/Evritania in Central Greece, it doesn't cost much less.
There are also several tolls on the road between Athens city and Eleftherios Venizelos airport. All tolls in Greece are cash only. The amount can add up so always make sure that you have plenty of change.
Using Your Car Horn in Greece
In the west, people don't really use the car horn unless they have to. It's considered almost rude to honk your horn at someone unless you really need to get their attention.
In Athens and Thessaloniki, the streets are constantly abuzz with a cacophony of car horns. People get incredibly impatient and will honk their car horns at virtually anything.
This is peculiar as the use of the car horn is technically illegal in urban areas. You can "technically" get fined for illegal use of the horn so it's best not to use it liberally yourself. Although you will notice other drivers using it excessively.
Even if you are stuck in traffic due to an accident, or you're waiting at a red light, it is not uncommon for Greek drivers to honk repeatedly. This can feel a little aggressive and intimidating but it's mostly just a cultural thing.
Things are actually much different when you get out to rural areas of Greece. The only time you should really beep your horn is if you're driving around a mountain pass or along a narrow country road and you can't see what is coming in the opposite direction.
Traffic lights
Traffic lights are typically Red, Green, and Amber. However, when driving in Greece, you will note that the amber light is nothing more than a mere flicker.
You do not have time to wait, check around you, and prepare when you're at a stoplight in Greece as you do when you're driving elsewhere. Instead, the light transforms from Red, flashes in Amber extremely briefly, and turns Green.
Take your time in getting ready to drive again. You might be met with impatience and honking from cars behind you but safety is paramount.
The same is true in reverse. Lights turn from Red to Green extremely quickly. If there are cars behind you, be careful of coming to an abrupt halt at the turn of the traffic lights.
Road Signs
Road signs in Greece are displayed in both Greek and English. This is true of both inner-city signage, and highway and motorway signs.
Although Greek as a language is difficult to learn, after seeing the letters displayed on signs once or twice, it becomes easy to decipher what some of them mean. Example signs for common destinations are displayed below:
Athens – Αθήνα


Thessaloniki –Θεσσαλονίκη


Patras – Πάτρα


Volos – Βόλος


Ioannina –Ιωάννινα


Lamia – Λάμια


Larissa – Λάρισσα


Karpenisi – Καρπενήσι


Kastoria – καστοριά


Kavala – καβάλα


Piraeus –Πειραιάς
Parting Words
Do you have any additional questions or concerns about driving in Greece or planning a Greece vacation? Feel free to reach out to me and I'll get back to you ASAP.
Wishing you safe and plentiful travels! Geia sou! Melissa xo
---