Greece in March is not the most common time to visit. After all, most people that travel to Greece come here for the islands and the summer sun.
However, you may be surprised to hear that this is actually a great time to travel to Greece, particularly if you are interested in history and culture. The cooler temperatures that you see during spring in Greece are also perfect for hiking and exploring the great outdoors.
Greece in March 2023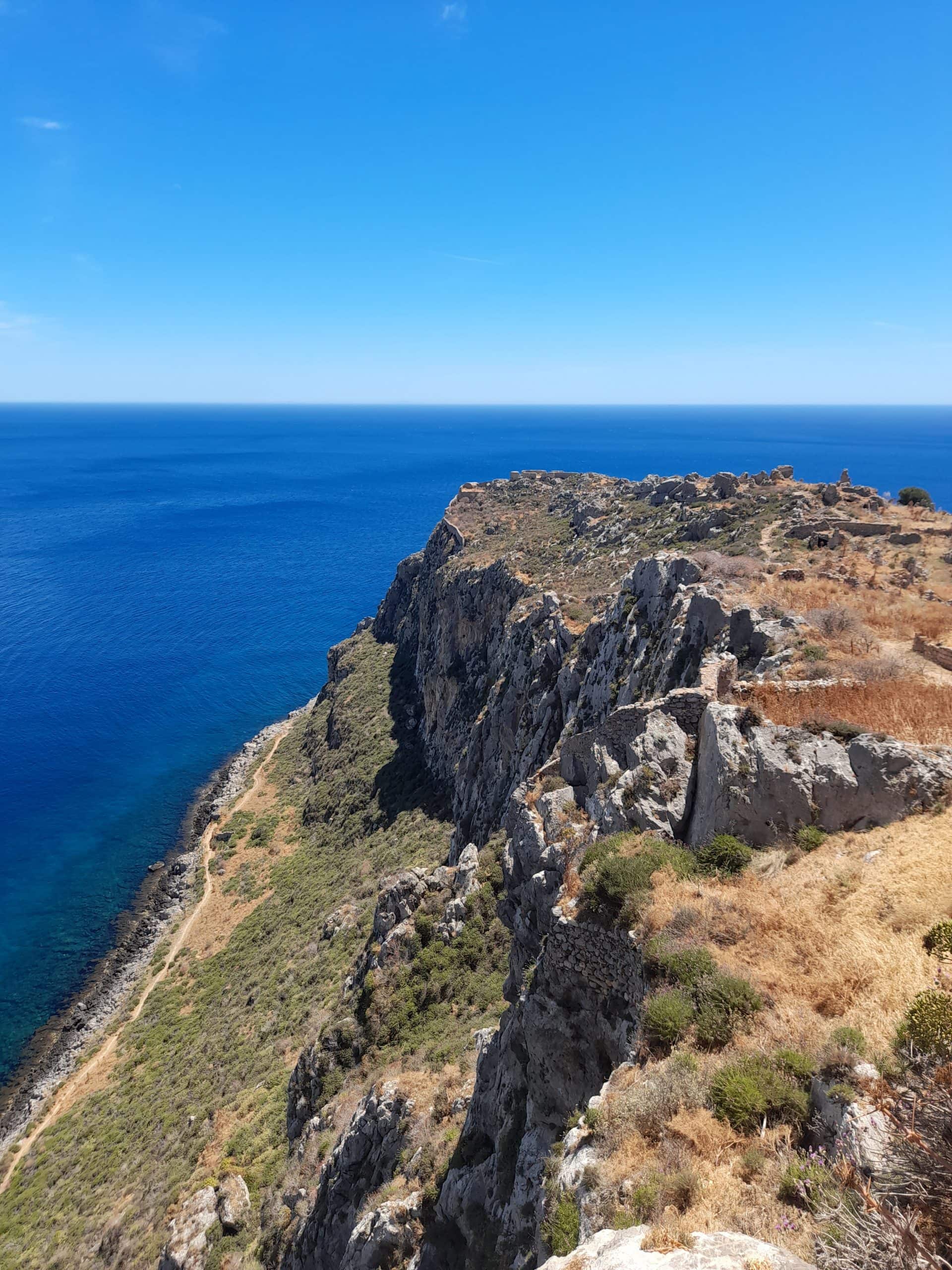 If you are considering visiting Greece in March, it is worth being informed about the weather conditions and events taking place in the country during this time. Greece is not hot all year round and March is not the best time to travel if you are hoping to lounge upon island beaches.
That being said, travelling to Greece in March comes with other benefits. Costs of flights, hotels, and local excursions are substantially cheaper during this time.
Admission to certain Athens museums and historical sites is free both on the first Sunday of the month and on the 6th March (Melina Mercouri day). This includes notable sites like the Acropolis, the Temple of Olympian Zeus, and the Ancient Agora.
Visiting the sites on these dates can save you a fair amount of money as an Athens combination ticket is typically €30 per person. Orthodox Easter falls in March-April every year and so being in Greece during this time allows you to participate in some of the festivities (or the lead up to them).
Weather in Greece in March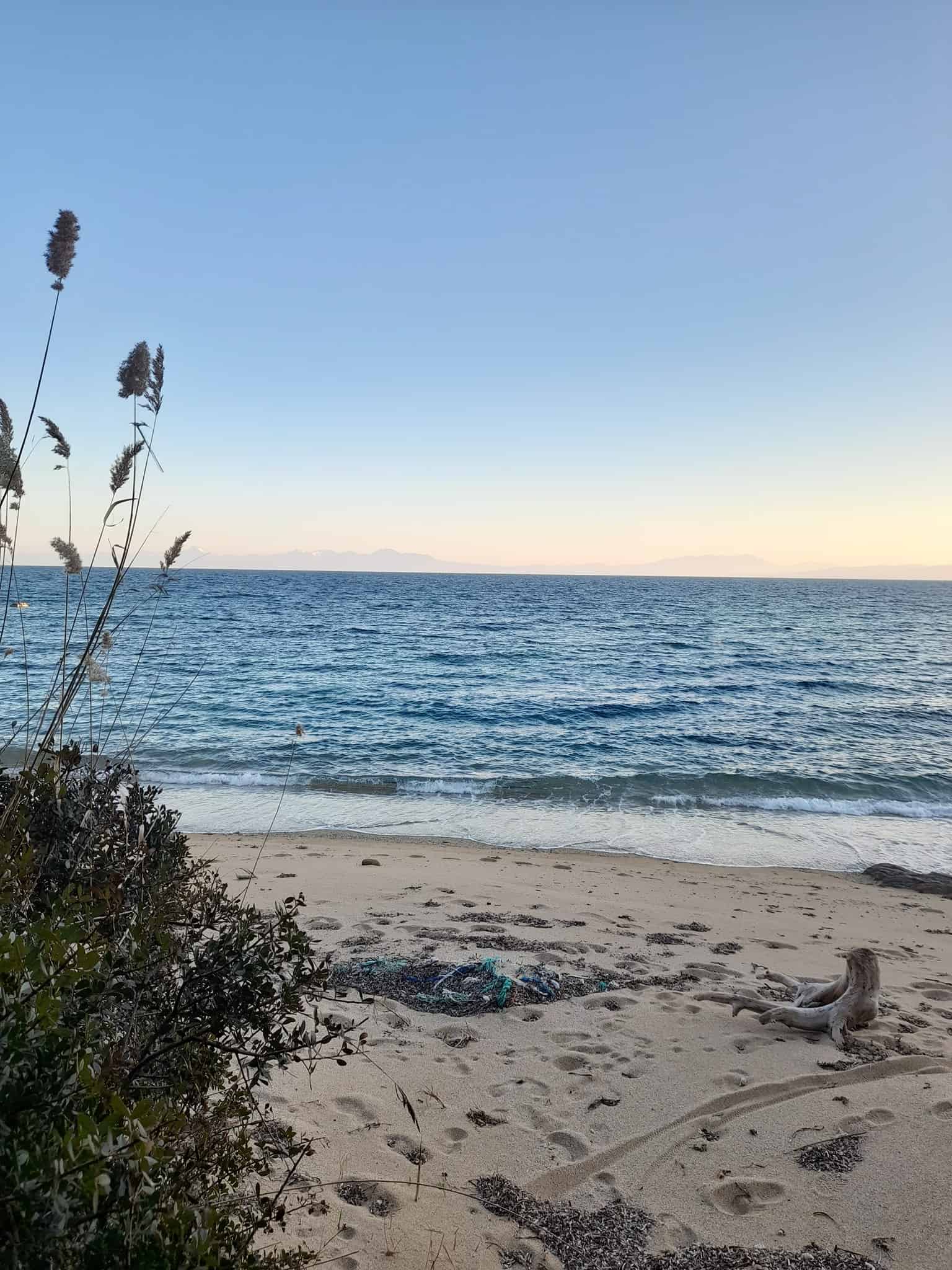 The weather in Greece in March can fluctuate a lot. Greece has approximately 250 days of sunshine a year.
So, while there can be rainy days and occasional showers in Greece in March, these conditions typically do not linger or last several days. Generally speaking, the farther south you go, the better and warmer the weather.
This means that weather conditions in Athens and Attica, Crete, and some of the southern Cyclades are much more pleasant than those in Central and Northern Greece. Greece is actually a larger country than many people realise.
The temperature in Greece in March averages between around 13 and 17 degrees celsius. Temperatures do dip at night so be sure to pack a cardigan and a light jacket/coat in your luggage along with some cosy sleepwear.
Things usually start to warm up towards the end of March.
Where to Travel in Greece in March
If you are travelling to Greece in March, there are lots of excellent places to consider. You may want to consider one of the many excellent Greek hiking trails, explore old Byzantine settlements, or treat yourself to a Greek city break.
While people do live on Greek islands all year round, tourism to most of these places is very seasonal. The ¨season¨ usually runs between June and late September/early October.
A lot of islands practically become ghost towns outside of the main tourism season. Fewer ferries run between the islands and the mainland and some operate on a very limited schedule.
Many businesses, hotels and restaurants on the Greek islands will be closed. However, there are always a few places that exist to cater to locals.
Exploring during this time means that you will have some places practically all to yourself. You will also have the chance to actually interact with the islanders, rather than the tourist hordes that occupy the islands in the summer.
Trek the Vikos Gorge, Northern Greece
Greece in March is a perfect time to embark on a hiking adventure. Few people associate Greece with hiking, nature and the ¨great outdoors¨.

This is a shame as some of the trails here are among the best in Europe. Arguably one of the most famous is the Vikos Gorge in Zagorohoria.
The best time to visit Greece if you want to attempt to conquer this trail is either Autumn or Spring. A little known fact is that this is actually the world's deepest canyon!
Vikos Gorge is 900 metres deep and you could say that it is on a par with the Grand Canyon! You can opt to do a full or partial hike of the Gorge.
If you are interested in trekking along its entire length, you will start in Monodendri and end in Papingo. The route is well signposted and suited for hikers of all ages and abilities.
There is a distance of 12km between the start and endpoint. The entire trek may take up to 5-6 hours, in addition to stops along the way to check out scenic viewpoints, monasteries, etc.
At the end, treat yourself to a stay in a boutique guesthouse, and settle down in a cosy taverna with a steaming bowl of giouvetsi or other traditional Greek food. You can also consider hiking to Dragon´s Lake (Drakolimni).
The lake is also situated within the Vikos-Aoös national park. This region of Greece is fairly remote and not serviced by public transport.
Ideally, you need to rent a car. Hiking aside, part of the charm of travelling here is in visiting the dozens of charming villages of Zagorohoria.
Athens
Athens in March is a great time to visit. The Greek capital may not be as aesthetic or beautiful as other European cities but it certainly has its charm.
The city has a history dating back over 2,500 years, making it one of the oldest settlements in the world. March is a great time to visit because you can explore historical sites and ancient ruins without massive crowds of people or intense temperatures.
It often gets as hot as 35-40 degrees in Athens in the summer months! While sunshine and heat is what Greece is known for, sometimes it is just too unbearably hot to spend an extended period outdoors.
You just can't take everything in if you feel as though you are under a grill and you are constantly trying to duck into air-conditioned buildings. A long weekend in Athens is a nice introduction to the city.
Iconic Athens attractions like the Acropolis, the Roman Agora, Hadrian's Library and the Temple of Hephaestus are a must-see. If you only have one or two days in Athens, opt to base yourself in a central area like Psiri, old Plaka, or lovely Koukaki.
The Peloponnese
Road trips in mainland Greece are great whatever the season. One particularly special adventure that you may want to consider is a trip around the Peloponnese.
This is Greece's wildest, most rugged region. Stop by Nafplio – the former capital of Greece, and explore its spectacular Venetian fortresses, boutique stores, and cobbled promenades.
Head onwards to the naturally stunning Lakonia region. Spend an afternoon in Sparta – former Lakonia capital and home of the ferocious Spartan army.
Sadly, little remains of the city's former glory or the days of Leonidas and his men. There are a few ruins scattered around but they have been badly preserved.
The Ancient Sparta historical site is free to enter but consists of little more than piles of rocks. Perhaps the only interesting distinguishable and identifiable buildings are the old Spartan Acropolis and the remaining portion of the amphitheatre.
Regardless, modern Sparta is quite a nice place to people watch, grab a Greek coffee, and pass the time. From here, continue onwards to the Byzantine towns of Mystras and Monemvasia.
Evritania
The Evritania region of Central Greece is an area of incomparable beauty. It is often referred to as being the ¨Switzerland of Greece´ on account of its gorgeous rolling hills, snow-capped mountains, and charming villages.
Evritania is a nature lover's paradise and there are enough hiking trails and adrenaline-boosting activities in this area to keep you occupied for months! Karpenisi is the Evritania capital and the best place to base yourself while you are here.
Evritania is particularly popular with Greek domestic travellers between November and February. They come here to enjoy a snowy winter getaway in a cosy cabin and to try their hand at skiing at Velouchi ski resort.
March is a very good time to visit, however. The towns and villages are not busy, and the temperatures are cool yet pleasant.
Explore the quaint stone villages of Gavros, Proussos, Mikro Chorio and Megalo Chorio. Be sure to take the time to visit Proussos Monastery – a clifftop monastery that is one of the most important in all of Greece.
Rhodes
Rhodes is the largest island in the Dodecanese island group. While Greek islands may be synonymous with blue seas and beach relaxation, Rhodes also offers a lot of history and culture.
This makes it a perfect destination for out of season travel if you visit Greece in March. The island capital provides a fascinating contrast between historical sites and modern, cosmopolitan living.
Rhodes old town is one of Greece's 18 UNESCO world heritage sites. It is also Europe's oldest continually inhabited mediaeval town.
Spend a few days exploring the charming old town and then head southwards to the Acropolis of Lindos. It is a little chilly for swimming off the coast of the island's beaches (but locals do it!). However, a refreshing afternoon stroll along a gorgeous coastline never goes amiss.
Santorini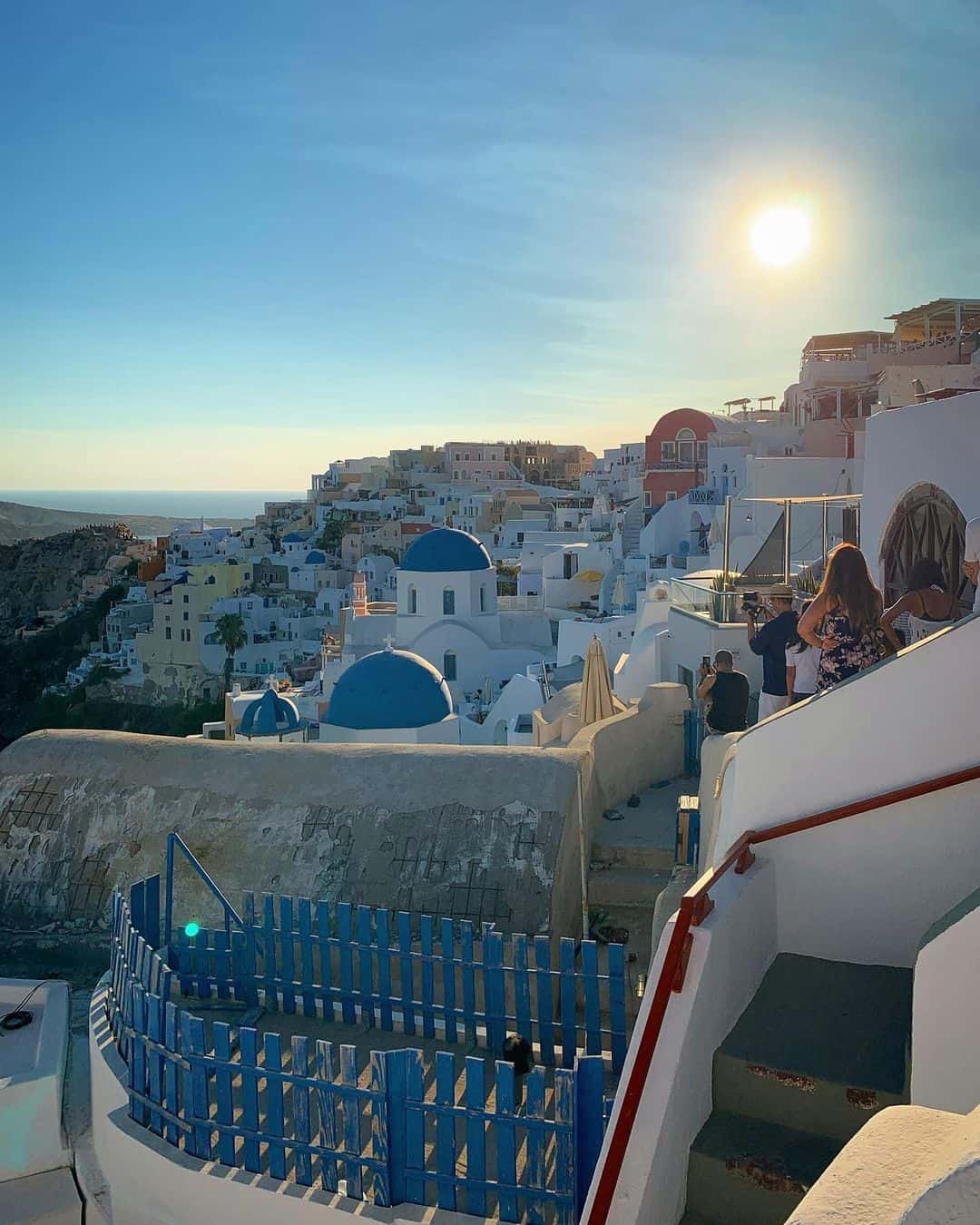 Santorini in March may not be the most common choice, but this is actually a very good time to travel. This is your opportunity to catch the world-famous Santorini sunsets, snap dreamy photos in front of beautiful Cycladic buildings and treat yourself to a wine tasting.
Better yet, you are doing all of this without the crowds! Santorini in March weather can be fickle.
You may find that you have a few days of nice weather and a few days where it rains. Regardless, temperatures are warm and pleasant and rain showers never tend to last all day.
Conquer the Fira to Oia hike, embark on a volcano tour, and check out the Akrotiri archaeological site. This is a prehistoric settlement from the Minoan Bronze Age.
It is nicknamed ¨The Pompeii of the Aegean¨ due to how various buildings, sculptures, frescoes and mosaics have been preserved under layers of ash. Entrance to the site is free on the first Sunday of March.
What to Take to Greece in March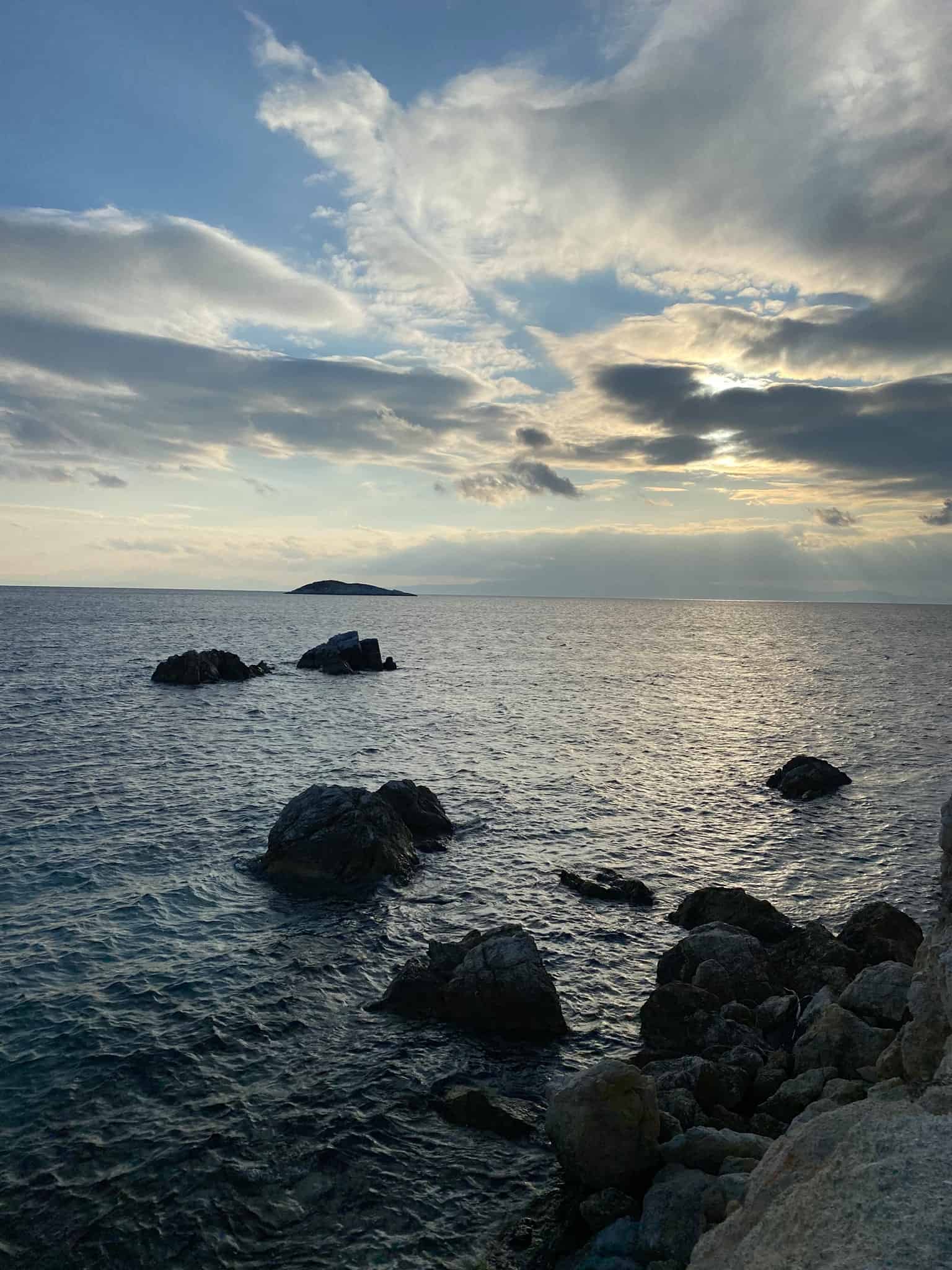 Greece in March sees mild days and cool nights. The weather can be unpredictable so be sure to layer up accordingly and pack an umbrella.
A suggested Greece packing list for March is provided below. This assumes you are travelling for a week or more.
Comfortable walking shoes/trainers


Flip Flops/slippers for wearing at the hotel


Heels/dress shoes for evening wear


A coat


2-3 light cardigans or sweaters


4-5 t shirts


2-3 pairs of jeans/trousers


2 evening outfits


7 x underwear


Period panties or diva cup (for women)


Light dresses or skirts for women


Evening handbag


Umbrella


Camera, charger, memory cards and tripod


Toiletries, hair products and makeup


Events in Greece in March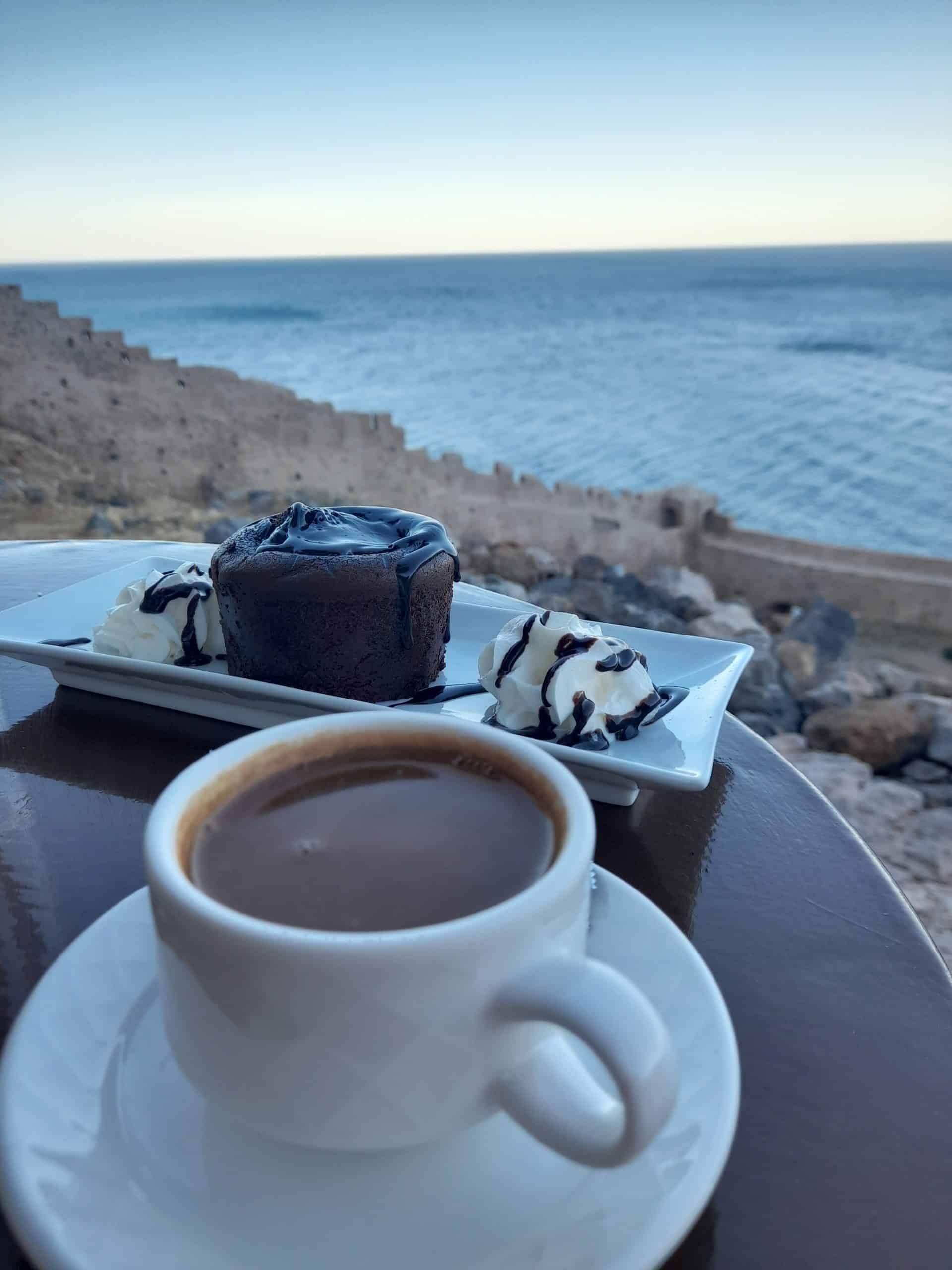 Most Greeks follow the Orthodox faith. Orthodox Easter falls on different dates to Christian/Catholic Easter and this generally falls within April and May.
Greek Easter Celebrations
Easter is a big deal in Greece and you could say that it is on par with Christmas in terms of its importance. March in Greece sees the lead up to the Easter celebrations.
Monday 7th March 2022 is Clean Monday. This is the beginning of lent.
On this day, Greeks will often head to their local parks to fly kites. Animal products are not consumed from Clean Monday until Easter.
On this particular day, a lot of mouthwatering meat-free dishes are consumed. Many of these are well suited to vegetarians and vegans in Greece.
Fasolada (Greek bean soup) is very popular. So too is a cuttlefish and spinach casserole, lagana (a specific type of flatbread) and halva (a crumbly dessert made with tahini). Over this period, bakeries start selling tsoureki.
This is a specific type of Greek sweet bread that is often enjoyed over the Easter period.
Greek Independence Day
Greece struggled under the Ottoman occupation for centuries and the country did not gain its independence until the 1800s. March 25th celebrates the Greek revolution that started on 25th March 1821.
Celebratory parades take place in all Greek cities and towns. The biggest in Athens.
A large military parade starts from Syntagma Square and includes the Evzones (elite guards), and a flyover by fighter jets.
Parting Words
Do you have any additional questions about visiting Greece in March or planning a trip here in general? I have lived in Greece since 2017.
I am happy to assist with any questions. Just drop a comment below.
Safe travels! Geia sou! Melissa xo
---