Autumn in Greece is a great time to plan your Greek vacation. Fall in the Mediterranean may not be the stereotypical autumn that you are accustomed to in the west, but it is still a pleasant season to experience. 
Autumn in Greece
The mention of fall is generally synonymous with coziness. Spiced pumpkin lattes, oversized sweaters, days spent indoors catching up with friends. 
Autumn in Greece doesn't tie into any of that at all. The weather is usually warm and sunny, with temperatures in the late twenties (degrees celsius) way into late October.
Dreaming of gorgeous golden fall foliage and fallen leaves that crunch beneath your feet as you take walks through the park? You won't see that in most of Greece until December.
Sometimes, living in Greece, you can begin to feel as though you don't see seasons in the typical sense. But there are huge pros to that too.
Why You Should Visit Greece in Autumn
Because Autumn in Greece is so warm and mild, conditions are perfect for swimming, hiking, and Greek island hopping. This enables you to experience perfect summer weather even out of season.
It is well worth considering travelling at this time of year rather than between the months of June and September. Why?
Summers in Greece are exceptionally hot and humid. It is not uncommon for temperatures to soar to as high as 40 degrees in July and August.
As wonderful as a Mediterranean summer is, this can often be too hot to be enjoyable. Sitting on beaches in these conditions is dangerous and bad for your skin.
Hiking, sightseeing, visiting archaeological sites and wandering around outside for extended periods is almost unbearable. Not to mention, this is the peak time of year for people to travel to southern Europe.
If you browse the prices of hotels, flights, tours and packages from August to September, you will see as much as a 70% drop after the summer season. Opting to visit Greece in Autumn means both a cheaper trip and more than likely, a more pleasant travel experience.
Of course, the sun rises later and sets earlier during Autumn in Greece. But with an average sunset taking place between 19.00 and 19.30, you still have plenty of daylight.
Certain Greek landmarks, museums, and historic sites offer reduced off peak admission. Many are free on certain public holidays and a large number of them (including the Acropolis and the Agora) are free on the first Sunday of the month from November to March.
Where to Visit During Autumn in Greece
There is arguably no such thing as a bad place to visit during Autumn in Greece. That being said, the country is larger than people realise and conditions differ from one part of the country to another.
The further south you go, the warmer the climes. The islands in the Cyclades (Santorini, Mykonos, Naxos, etc) remain "in season" and hotter for longer.
Meanwhile, islands in the Sporades (Skiathos, Skopelos, Skyros, Alonissos) can become rainy and much cooler from mid-October. Regardless, any Greek island group that you choose still exudes Mediterranean summer vibes until the end of October. 
Hiking Holidays in Greece in Autumn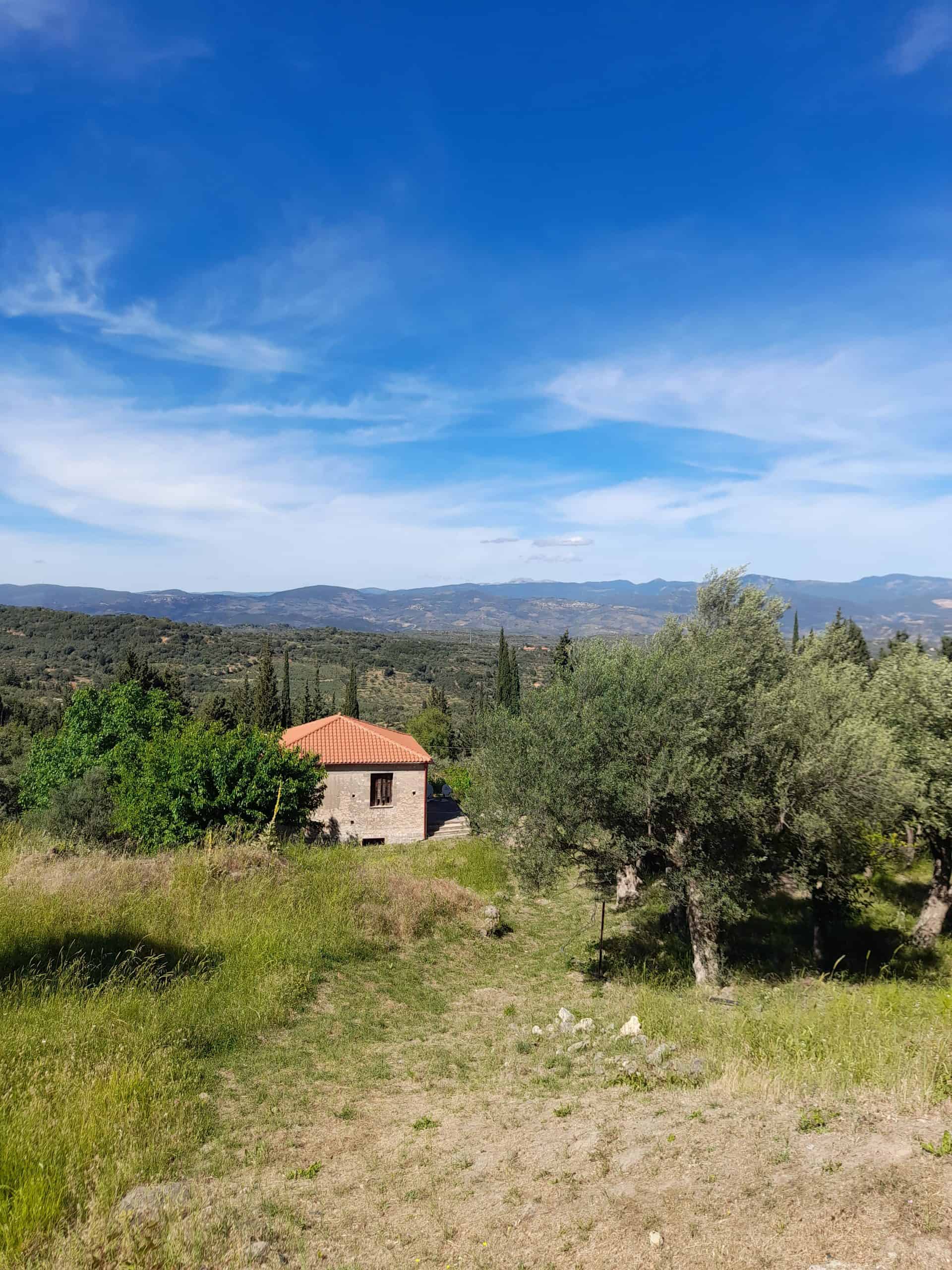 Autumn in Greece is the perfect time to take a hiking holiday. Although it may be its beaches and cerulean waters that Greece is famous for, the country's nature is unparalleled.
Incredible hiking trails weave through the scenery of much of Greece. Excellent routes exist everywhere from Metsovo and Northern Greece, to the Peloponnese. 
Pathways lead you past fragrant olive groves, ancient monasteries, and crumbling archaeological sites. Greece has an abundance of hiking routes to suit walkers of all ages and fitness levels.
A few treks to consider are detailed below.
Mount Olympus summit hike


Samaria Gorge trek, Crete


The Corfu trail, Corfu


Mount Parnitha hike, Athens


Vikos Gorge, Epirus
City Breaks in Greece in Autumn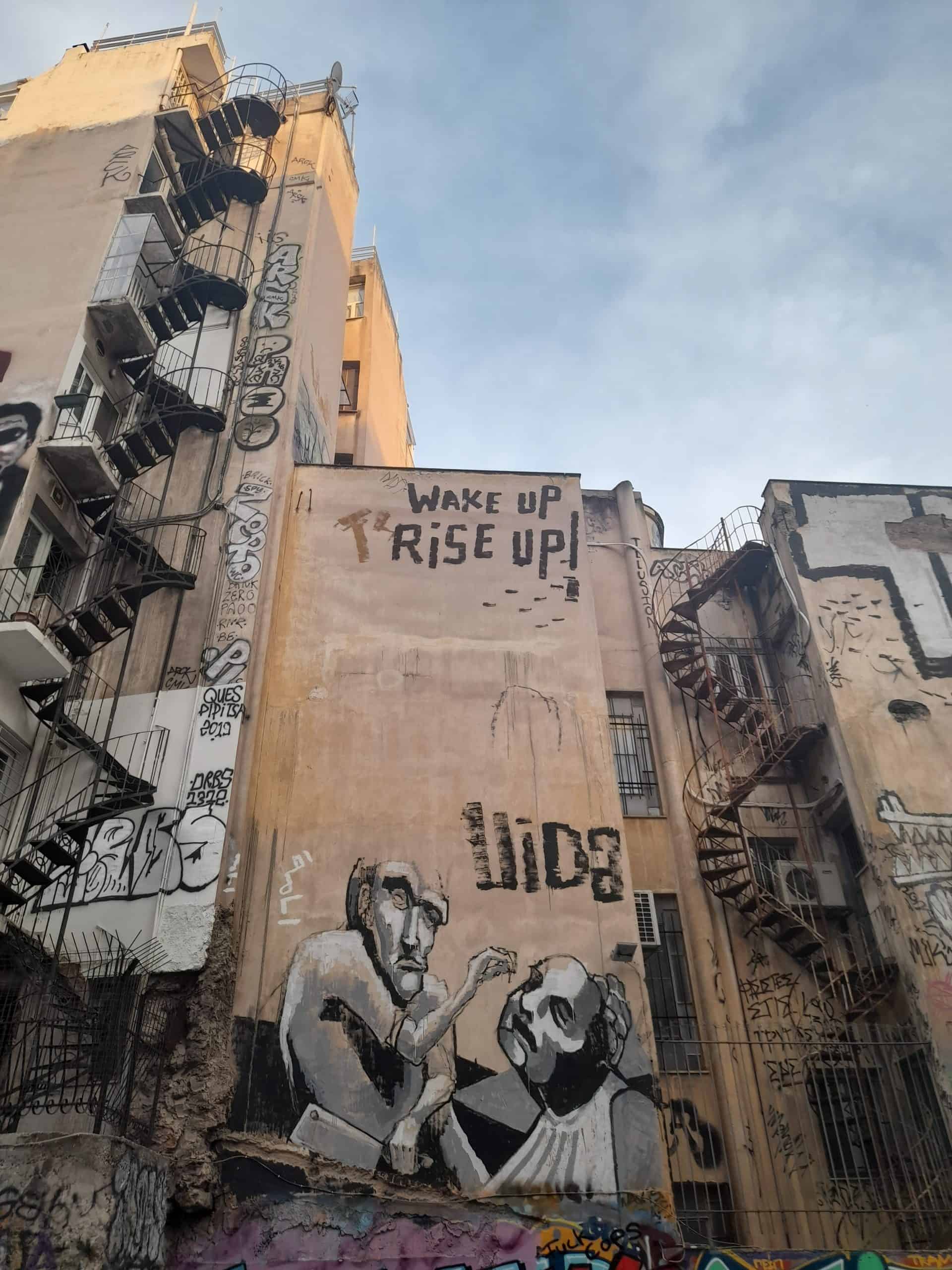 The cooler autumn temperatures make exploring Greece's cities much more enjoyable. If you travel to Athens or Thessaloniki during the summer, conditions are so hot that you often find you have to keep out of the midday sun. Visiting Greece in Autumn allows you to make better use of your schedule. 
Autumn in Athens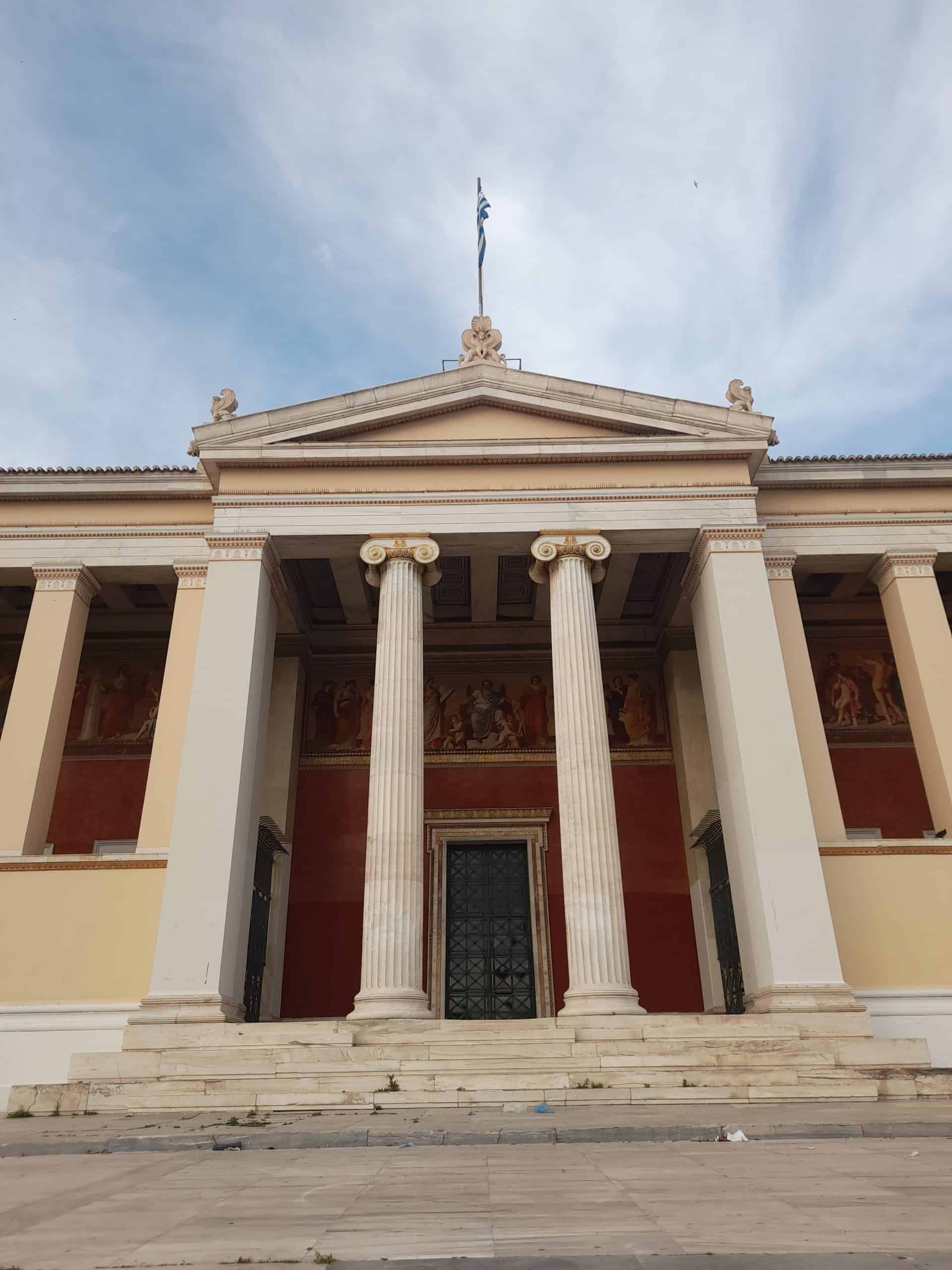 In Athens, don't miss the opportunity to explore the Ancient Agora, the Acropolis, Hadrian's Library, and the Temple of Olympian Zeus. Anafiotika is another part of the city that should be added to your radar. 
This hidden district escapes the eyes of most tourists. It can be found at the end of an unsuspecting lane that veers off from Old Plaka. The residents of the area moved to the mainland from the island of Anafi. So, they designed their neighbourhood in a style reminiscent of their home.
Autumn in Thessaloniki
Thessaloniki is Greece's second city. It is largely underrated but very worthy of at least a few days' exploration.
If you are very lucky and have the luxury of being able to stay in the area for a number of weeks or even a month, it makes a great base for taking day trips and exploring the wider region of Central Macedonia. Lake Kerkini and Serres, in particular, are great Autumn destinations amidst nature.
Rainy Days in Greece
Fortunately, Greece sees very little rainfall. There may be occasional showers in the Autumn months but the skies are quickly clear. 
Even if you are unfortunate enough to encounter a couple of (rare) miserable days during your Autumn city break, Athens and Thessaloniki both boast plenty of indoor activities too.
There are a plethora of museums in Athens. Whatever the weather, the National Archaeological museum, the "New" Acropolis museum, and the National Historical Museum should not be missed.
Drinking coffee is essentially the national sport of Greece. Sitting in a quaint local spot nursing a Freddo cappuccino is a wonderful way to wait out an Autumn rain shower. Fortunately, there are coffee shops on virtually every corner here. 
Head to Little Tree Books and Coffee, Lotte Cafe Bistrot, or Monsieur Barbu in Koukaki, Athens. In Thessaloniki, duck inside the Blue Cup at Salaminos 8.
Island Getaways in Greece in Autumn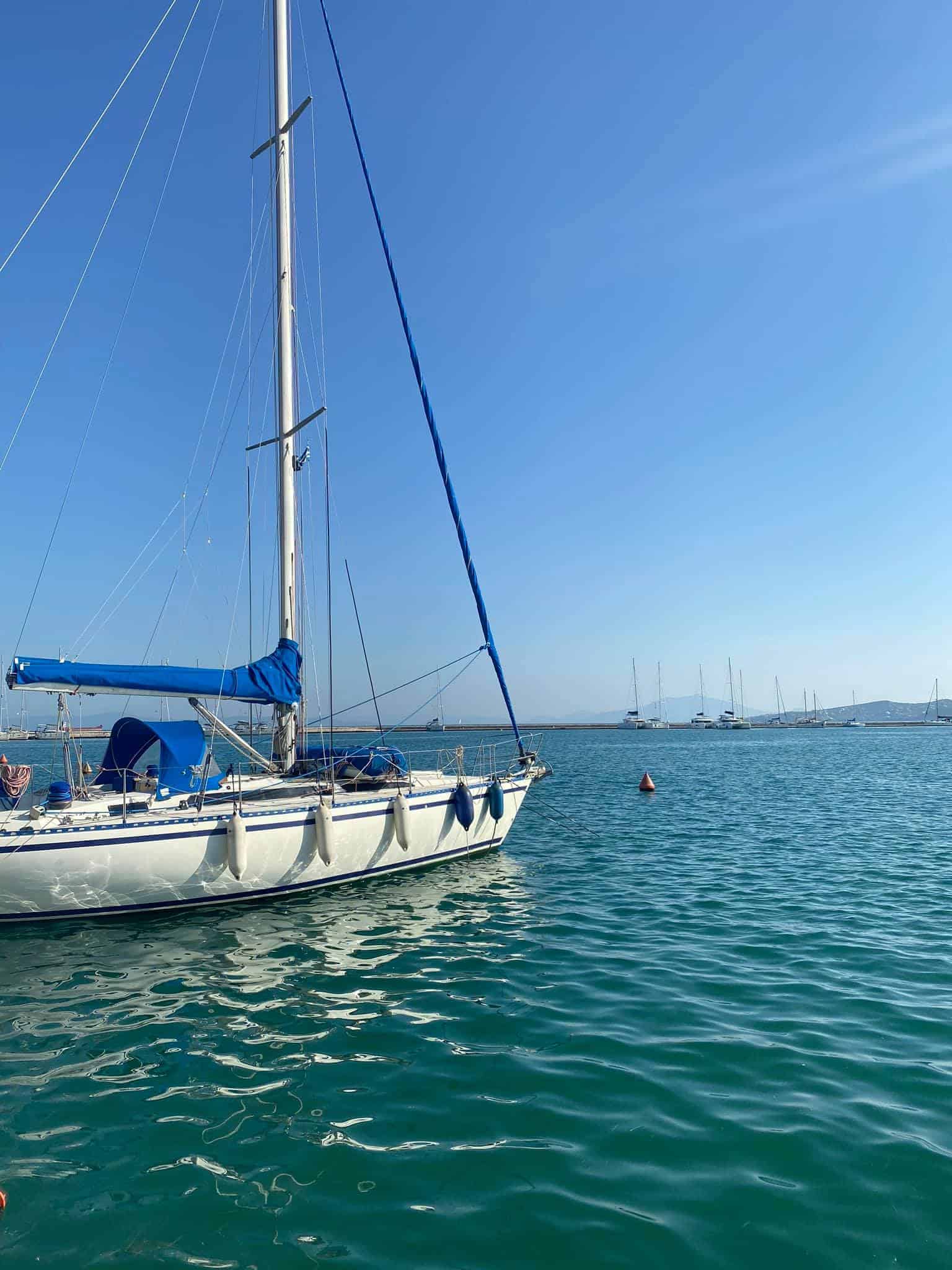 Every Greek island and coastal town is a perfect choice during September in Greece. From Parga to Paros and everywhere in between.
Conditions during this time are only slightly cooler than during the summer months. Tourist levels start to taper off from mid-September so book your trip for the end of the month if you want a more peaceful experience. 
It is better to head further south if you want to be able to swim in the sea and experience sunshine during October. Rhodes and Symi are good choices.
Explore the medieval old town of Rhodes, then sail across to Symi. From here, explore the island's pastel coloured harbour, visit the famous pilgrimage site of the 18th-century Monastery of Archangel Michael Panormitis, and laze on the beaches of Nanou, St. Nicholas, and Marathounda. 
If you want to visit the popular islands of Santorini and Mykonos, late October and early November can be a good time to do so. At this time, you can find flights from Athens to Santorini for as low as €25 per person.
You can hike from Fira to Oia and experience the world-famous "Santorini sunset" without 10,238 other travellers in the backgrounds of your shots. The Mykonos party scene may be dying down during these months. 
However, Autumn in Greece is a great time to experience more of Mykonos' understated charm. You can hike to Kato Myloi, the famous windmills above the Chora, hang out in Little Venice, and go wine tasting at one of the island's many organic vineyards.
Events and Festivities During Autumn in Greece
Every month and season in Greece brings a different event or festivity. Autumn in Greece is no different.
Check the local listings for cultural events and live musical performances that coincide with your Greece itinerary travel dates. Musicians, bands, and other acts across the globe regularly travel to Greece.
This might sound like nothing to write home about but the special thing about catching live performances in Greece? The unique settings.
Occasionally, live bands and singers hold concerts in ancient theatres like the Athens Panathenaic Stadium. Where else in the world could you see a rock band perform at a millennia old theatre?
Events During Greek Autumn
Ohi day is an event celebrated by Greeks and Greek diaspora communities across the globe. It takes place on the 28th of October every year.
It was on this day in 1940 that the then Greek Prime Minister Metaxas said no (ohi!) to the Italians when they asked the Greeks to surrender to Nazi Germany. Whether you are of Greek heritage or not, it's interesting to witness these celebrations.
Schools and businesses close for the day and military parades take place in towns and cities across the country. In Athens, this often includes huge fly-over air shows, marching bands, and parade floats.
In smaller towns and villages, flowers and wreaths are placed over military memorials. Greek flags are displayed proudly from windows, doors, and vehicles. 
Thessaloniki Film Festival
The Thessaloniki film festival is an annual event that takes place every November in Greece's northern city. It may not carry the same prestige as Cannes, but it is quickly emerging as one of the best cultural and movie events in Southern Europe.
The Athens Marathon
Few running and exercise experiences are greater than participating in a sporting event against the backdrop of Ancient Greek ruins. Two major marathons are held in Athens every year.
The Athens half marathon takes place every spring, typically around May time. The full Athens marathon is held during Autumn in Greece in November.
You may wish to participate or spectate if your trip coincides with the Athens marathon. It starts in the town of Marathon and ends at the Panathenaic Stadium.
Parting Words
Do you have any additional questions about Autumn in Greece or about planning a trip to Greece in general? I have lived in Athens since 2017. I am happy to assist with any questions you may have.
Safe travels! Geia sou! Melissa xo
---