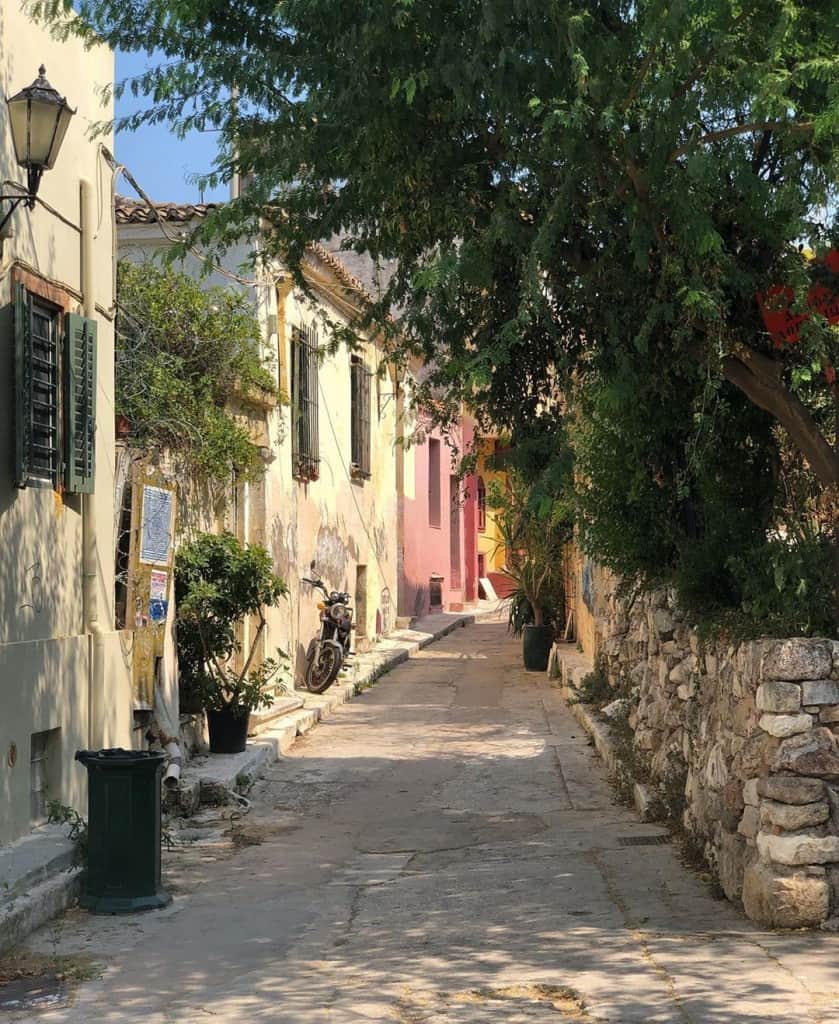 Festivals in Greece take place every month throughout the year. Some of these events are as per what you would expect to experience elsewhere around the world on certain dates and holidays. Other events are unique to Greece based on its history, culture and Greek Orthodox religion.
Those who consider themselves as being cultural travellers could consider planning their trip to Greece so that it coincides with a unique festival or event. This way, they gain a more unique travel experience than one that is simply obtained by hopping between the tourist sites.
An Overview of Festivals in Greece by Month
January – New Year's Day


February – Apokries (Greek Carnival)


March – Orthodox Easter (dates change), Greek Independence Day


April – Orthodox Easter


May – Labor Day/May Day


June – The annual Epidaurus Festival (June to August)


August – The Ascension of the Virgin Mary


October – Ohi Day (The Day of No)


November – Thessaloniki International Film Festival


December – Christmas and New Year's Eve
Festivals in Greece
Some of the most important festivals in Greece are detailed below. This list is a blend of religious and cultural events that are an annual highlight to Greeks, and events that cater more towards educating tourists in Greek history and culture.
January:
New Year's Day
New Year's Day in Greece is seen as an opportunity to make a new start and to wipe the slate clean – just like in most countries around the world. Greek families usually gather together on this day and enjoy a large meal.

A traditional cake "vasilopita" is cut after the meal to bring good fortune for the New Year. Recipes for this cake can vary significantly. Traditional vasilopita is made of sweet bread – a little like tsoureki. Sponge cake and even chocolate versions also exist.
A small coin is wrapped in foil and placed inside the cake. It is said to bring good luck to him who finds it. If you are travelling in Greece over the New Year, you will be able to find vasilopita cakes at bakeries across the country.
February:
Apokries/Greek Carnival
Apokries is a Greek tradition that has been celebrated across the country for almost 200 years. The term "Apokries" actually translates to mean "no more meat", and reflects the festival's purpose of counting down the days of fasting that lead up to Orthodox Easter. Literal meaning aside, the actual festival is much more vibrant, colourful, and lively. This vivid festival is one of the largest in Europe and can be a highlight of your Greece itinerary if you are travelling here during the early months of the year.
Throughout February each year, people around Greece celebrate carnival by dressing up in costumes and attending parties and themed events at bars, clubs, and restaurants. Carnival is celebrated like Greece's version of Halloween.
All of these celebrations come to a fabulous crescendo with the Patras carnival at the end of February. The carnival is arguably the biggest event on the Greek social calendar and hotels in the city are often sold out several months in advance. The festival sees more than 300,000 attendees every year, and the streets are filled with larger-than-life colourful papier-mache floats.
March/April:
Greek Orthodox Easter
The vast majority of Greeks are baptized within the Greek Orthodox faith. As such, they follow the Orthodox calendar for Easter. This falls on different dates to Easter in the Christian calendar. Easter here in Greece is a huge celebration which is of equal (or maybe even greater?) importance to the locals than Christmas.
Even if you are not religious, it's easy to be moved by the spirituality of the events. Putting the actual celebrations and ceremonies aside for a moment, this is also a good time to plan a trip to major Greek cities like Athens and Thessaloniki as most Greeks head to their villages for the celebration, essentially leaving the cities and their attractions as ghost towns.
Important Events within the Greek Orthodox Easter
The Easter period begins with Apokries. After the celebrations draw to a close, Clean Monday ( Kathari Deftera) is a day where locals make and fly kites in green areas and parks surrounding their cities and enjoy a grand feast filled with fish dishes.
Palm Sunday marks the start of the Holy Week – a time of fasting and attending church ceremonies. On the Thursday before Easter Sunday, Greek families will begin their preparations for their Sunday feast – dying eggs red, baking sweet tsoureki, and buying fresh produce.
Easter Friday is a day of mourning and remembrance. Greek women and children often take flowers to church in honour of Christ. Around various towns and cities, a candlelight procession is led through the streets. Tourists are welcome to join in on the processions provided that they are respectful.
The Easter fasting and mourning ends just before midnight on Holy Saturday. Most Greeks attend a church ceremony at this time. After which, church bells ring out, people greet each other with exclamations of "Christos Anesti!" and go home to enjoy a late feast. The dinner enjoyed on Greek Easter Sunday is typically an entire lamb or goat cooked on a spit, and served with patates fournou, and spanakopita.
March:
Greek Independence Day
For centuries, the Greeks struggled for their independence from the Ottoman Turks. Following the 1821 – 1832 war of independence, this was finally obtained. Now, the country's independence is celebrated every year on the 25th of March.
Across Greece, military parades and marching bands take to the streets. In Athens, huge crowds congregate outside of central Syntagma square, with fighter jets taking to the sky to perform air shows to the excited crowds.
There is a traditional Greek dish that is enjoyed on this day too – fried bakaliaro with skordalia (fried cod with garlic sauce). As a tourist, you will be able to find this at some of the traditional tavernas, if you are interested to try it.
May Day/Labor Day
May 1st is a public labor day holiday around the world. Greece is no different. However, in Greece, the holiday also has a second purpose – it is essentially the Hellenic summer solstice celebration. The day is known locally as "protomagia".
On May Day in Greece, people will go outdoors and organise picnics with family and friends. Couples and families head to the beaches and the coastlines to fly kites or to pick wildflowers.

Traditionally, people would make floral wreaths from fresh flowers and hang them on their front doors to welcome the good weather. This still happens in some small villages and Cycladic islands. May Day also has roots in Greek mythology. In Ancient Greece, people would use this day to celebrate the Goddess of agriculture and her daughter Persephone.
June – August:
The Epidaurus Festival
The annual Epidaurus festival that takes place in Athens and its surroundings is a celebration of Greece's cultural heritage. The festival has been taking place for more than 60 years now and sees musical and theatrical performances held in ancient theatres.
Notably, visitors to Athens can catch a performance at the 160AD Odeon of Herodes Atticus theatre that sits beneath the Acropolis. Similarly, buses run daily between Athens to the ancient Epidaurus theatre during this time so that travellers can watch performances there.
August:
The Ascension of the Virgin Mary
The Ascension of the Virgin Mary is a religious celebration that takes place on the 15th of August each year. The holiday marks the day that the Virgin Mary passed away and ascended to heaven. This is not a day of mourning. Moreover, it is a celebration of the fact that Mary has finally joined her son Jesus in heaven.
Like Easter, Ascension day sees the major Greek cities become ghost towns as Greeks travel out to their villages. If you do happen to be travelling in certain villages or Greek islands during this time, you can participate in pilgrimage walks to certain churches and monasteries.
One popular pilgrimage is the hike to Proussos Monastery in Evritania, Central Greece. In the evenings, local festivities such as musical performances and village feasts are held in certain places.
October:
The Day of No (Ohi)
The day of no (ohi/oxi) is a public holiday across Greece. It is on this day in 1940 that the Greeks said no to the Italians when they asked for Greece to surrender to Nazi Germany. Schools and workplaces are closed for this day, and various military parades take place across the country. Greek flags are added to various monuments and buildings across the country.
November:
Thessaloniki International Film Festival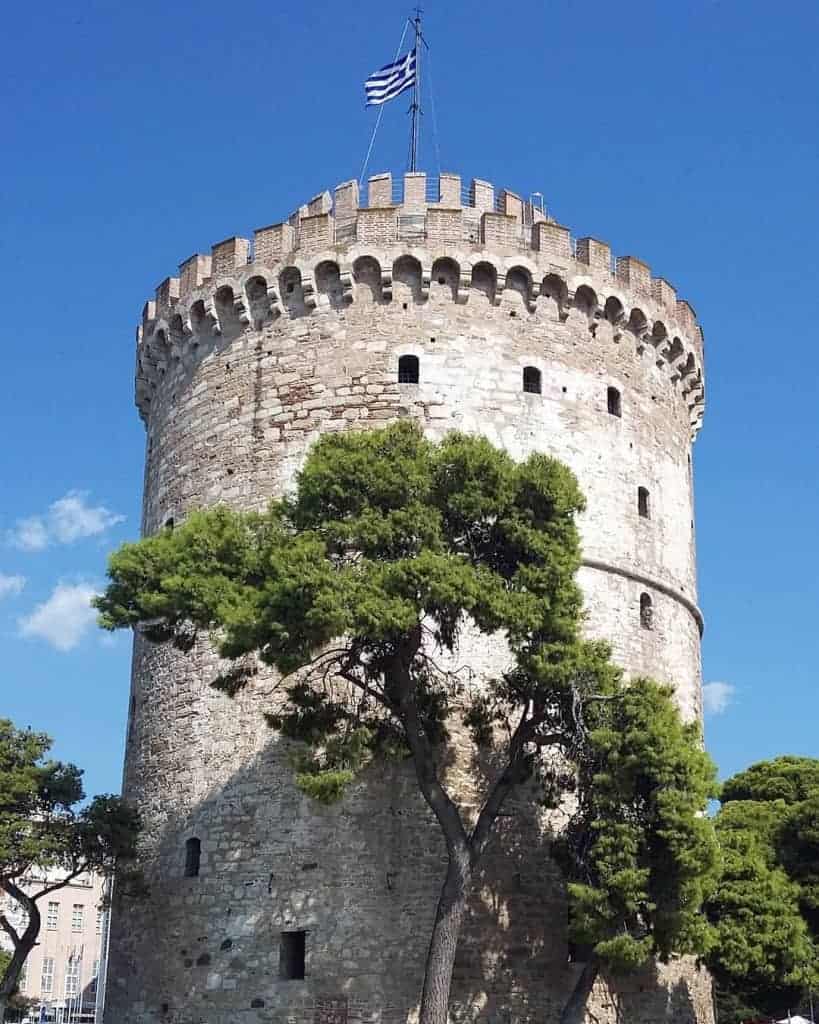 While it may not have the same prestige and popularity as Cannes, the Thessaloniki International Film Festival is one of the most notable and glamorous events in Southern Europe, as well as one of the most unique festivals in Greece.
The festival is held in November every year and showcases some of the best new and emerging filmmakers and documentary producers in Southern Europe.
December:
Christmas
Christmas in Greece is a magical time. From the end of November, streets around the towns and cities are illuminated with beautiful Christmas lights. Various festive events take place across the country.
In Athens, a huge Christmas tree is set up in Syntagma square, and free musical performances and events are regularly hosted beneath it. Several ice-skating rinks are also set up around Greece's capital, enabling you to skate while overlooking the magnificent ancient ruins of the Acropolis or the ancient agora.
For alternative evening entertainment, you can consider attending a festive dinner held at one of Athens' luxury hotels, or watching a Christmassy ballet or opera performance at the National Opera. For city breaks, winter is also one of the cheapest times to travel to Greece.
December:
New Year's Eve
In Greek culture, a large portion of New Year's Eve is spent with families. Parents, grandparents, aunts, uncles, cousins, etc, will gather together and enjoy a large meal in order to welcome in the new year.
At the turn of midnight, firework displays are set off around the country, and most young people head out to bars, clubs, and tavernas – just like anywhere else in the world.
Have any further questions about festivals in Greece, or Greek travel in general? I've been living in lovely Pagrati, Athens for the last two years now. I would be happy to assist with any queries that you may have. Feel free to drop me a comment below and I'll get back to you as soon as I can. Safe travels! Geia sou, Melissa xo
---