Oxi Day is a Greek public holiday that is celebrated by Greeks and the Greek diaspora around the world. It has been celebrated on the 28th of October every year since 1940.
But what is Oxi day and why is it so significant? In short, Oxi Day (Επέτειος του οχι ) was the day that the Greeks said no (¨Oxi¨) to the Italians when they asked to allow the Italian army and Nazi Germans into the country. But there's more to it than simply that…
Oxi Day 2023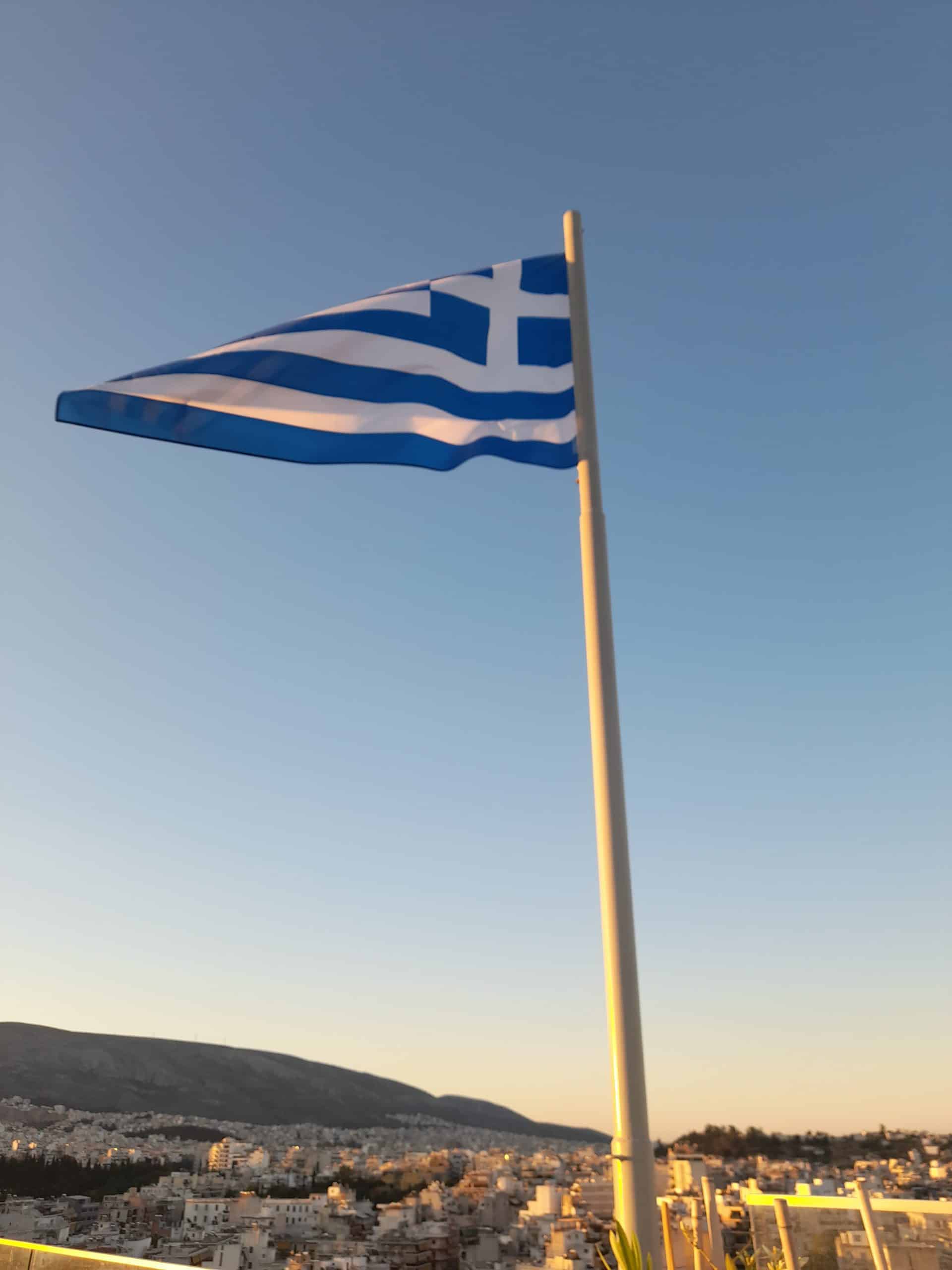 "If there had not been the virtue and courage of the Greeks, we do not know what the outcome of World War II would have been."

Winston Churchill, Former British Prime Minister
It was on the 28th of October 1940 that the then Italian Prime Minister Benito Mussolini gave Greece an ultimatum. Mussolini demanded that Prime Minister Ioannis Metaxas open the border to Italian and German forces or face war.
Metaxas said No (¨Oxi¨) to these threats. Oxi day actually commemorates the start of the war for Greeks.
The celebration of the commencement of war here is very different from the celebrations by other European countries that mark the date WWII ended. But for Greeks, this is a celebration of bravery and national pride.
There is some debate regarding the specific exchange between Metaxas and Mussolini. Some accounts say that Metaxas responded simply and abruptly with the word no ¨Oxi¨
Others say that he said ¨Alors, c'est la guerre" (Then it is war) in French. Regardless, the Greeks stood up for themselves and acted with honour and integrity.
Following this, hundreds of locals took to the streets of Athens to shout no (¨oxi¨). Sadly, within hours of refusing to allow Mussolini's armies to enter, Italians stationed in Albania commenced an attack on the Greek-Italian border starting a war.
The Greeks fought back, and within 6 months, the Greco-Italian war was over. The Italians even had to go back to Mussolini to ask for assistance causing Mussolini great shame and embarrassment!
Oxi Day Celebrations in Athens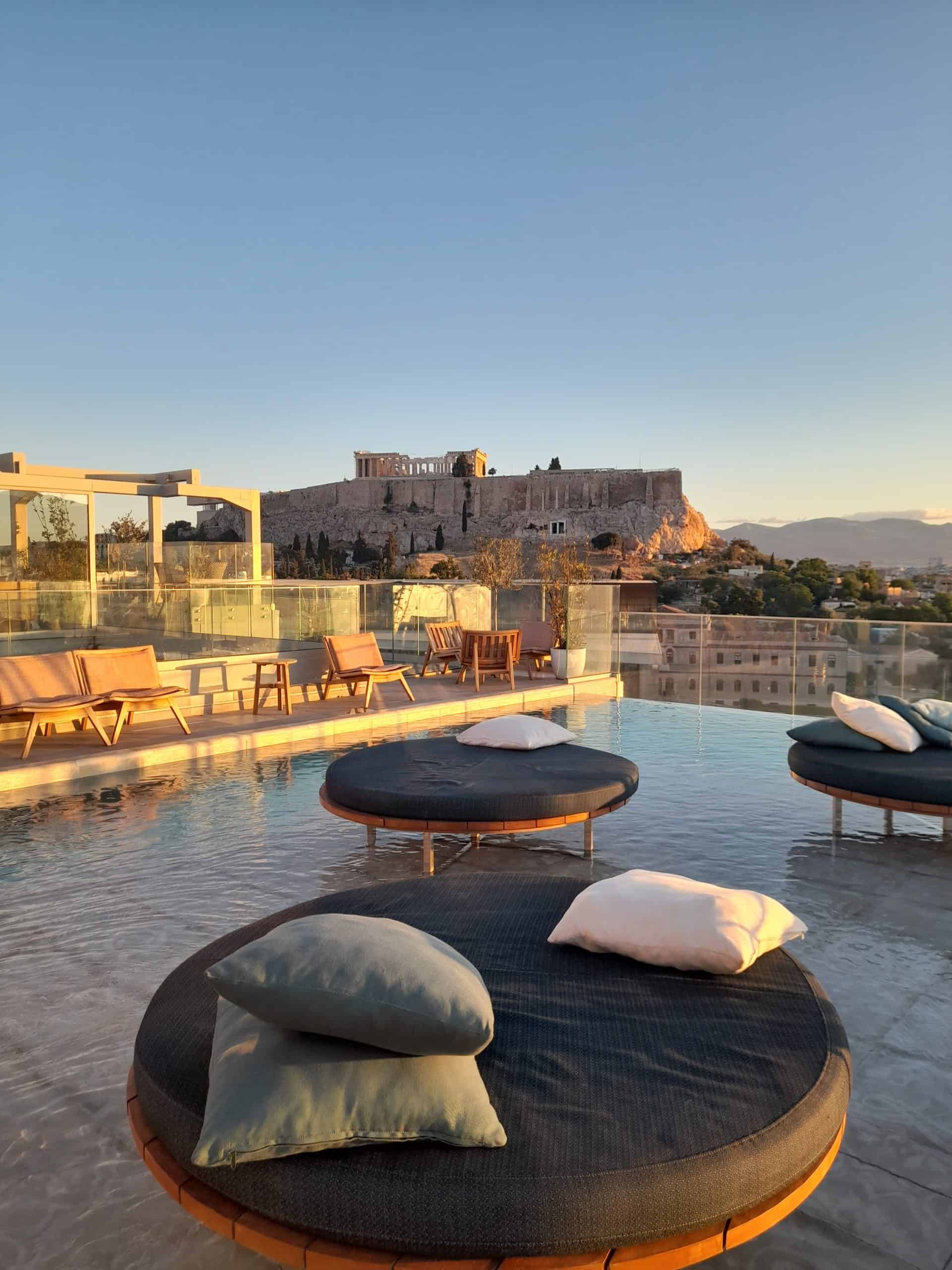 ¨Hence we will not say that Greeks fight like heroes, but we will say that heroes fight like Greeks¨

Winston Churchill, Former British Prime Minister
Oxi day is celebrated by Greek communities around the world including Greece and Cyprus. It is a national holiday, meaning that all stores, businesses, schools, etc are closed for the day in Greece.
Greeks are very proud and patriotic people at any time. But during Oxi Day celebrations, they go all out hanging Greek flags from their balconies, on their front doors, from their cars, etc.
Parades are held all over the country on Oxi Day. If you happen to be in Athens on this date, the show is particularly spectacular.
A military parade marches through the streets of Central Athens and thousands of locals take to the streets. The parade route runs along Leoforos Vasilissis Amalias Avenue, past Syntagma Square, and then along Panepistimiou Street.
The procession consists of marching bands, the Greek military, hundreds of local school children, and the elaborately dressed Evzone elite soldiers. There is often also a military flyover, too.
The procession starts at 11 am but you should aim to arrive by around 10.30 am at the latest if you want to get a good viewpoint. The streets are often crowded with people watching the parade.
Oxi Day Celebrations Elsewhere
Like Athens, Thessaloniki also has a military parade. Even international places with large Greek communities, like Melbourne in Australia, have Oxi Day celebrations.
In small communities, large military parades are not common. However, at the very least, there will be small parades through the village squares with locals and school children in their processions.
Speeches are often given by local figures, Mayors, etc. If villages have memorial statues dedicated to those who lost their lives during the second world war, members of the procession will lay wreaths there in memory.
Oxi Day
Most stores, restaurants, and businesses across the country are closed for Oxi day. However, Athens restaurants in tourist areas around Plaka, Thissio, Monastiraki, etc still remain open.
Public transport operates as usual. However, you should expect some diversions and perhaps slightly heavier traffic due to road closures.
Several historic and archaeological sites across Athens offer free entry for Oxi Day. This includes the Acropolis, the ¨New¨ Acropolis Museum, the National Archaeological Museum, and the Byzantine Christian Museum.
Parting Words
Have any additional questions about Oxi Day? I've lived in Athens since 2017.
Don't hesitate to drop me a comment in the box below and I'll get back to you ASAP.
Safe travels! Geia sou! Melissa xo
---