Solo female travel in Turkey provides for a wonderful adventure. I have been to Turkey five times now – most recently spending a month travelling across the country by myself last year. Travelling alone as a woman in Turkey has been one of my favourite trips. This is no small feat considering the fact that I have travelled to close to 50 countries. Turkey is a wonderful place!
The General View of Turkey as a Travel Destination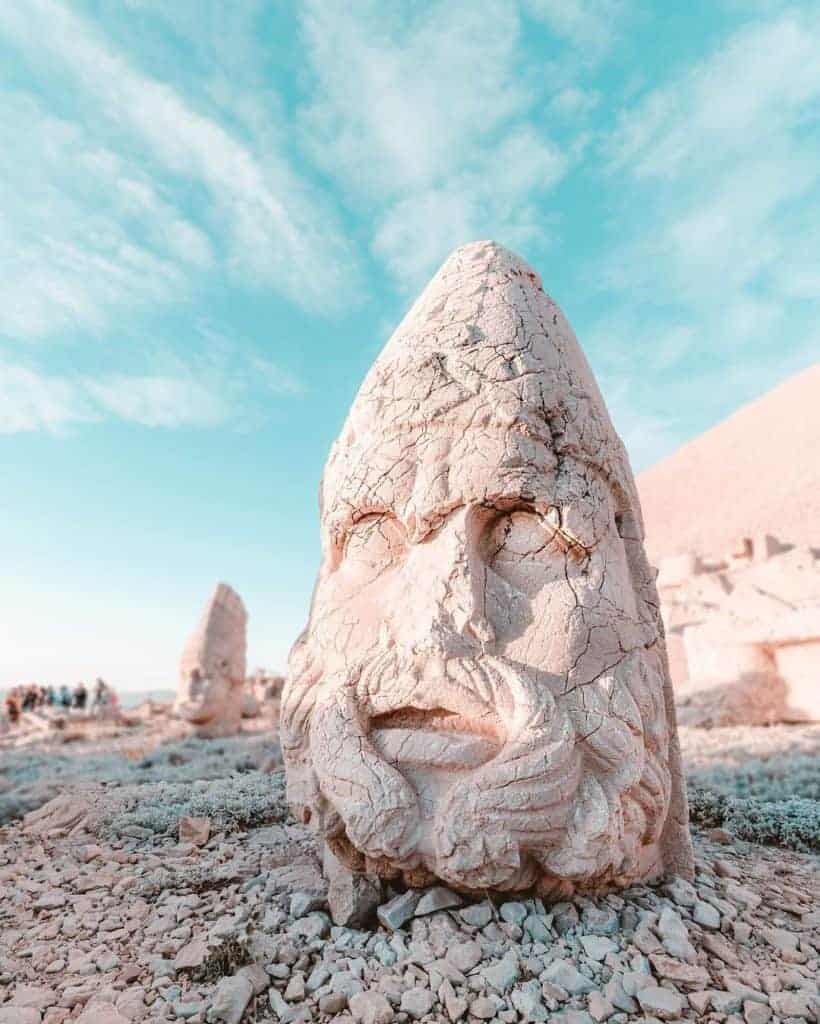 As a relatively conservative Muslim country with a culture that is vastly different from that which we are accustomed to in the west, Turkey has always been a travel destination that has some element of uncertainty around it when it comes to the ease of traveling around the country as a solo woman.
In recent years, concerns about terrorism have seen the number of international visitors to Turkey drop significantly and these concerns are surely another contributing factor when someone is trying to determine whether or not Turkey is the destination for them.
My Decision to Travel Alone As a Woman in Turkey
As you can imagine, when I announced my (impromptu) plan to travel solo around Turkey, people gasped and told me that it could be too "dangerous" for me to go there alone. However, the trip ended up being one of my favourite adventures so far!
I hope that my solo female travel guide to Turkey can help answer any questions that you may have about travelling solo in Turkey as a female, or if you are in any way nervous or on the fence about going then I hope that this post can help instill confidence ready for your trip. Turkey is a safe and exciting place to visit.
Highlights of Solo Female Travel in Turkey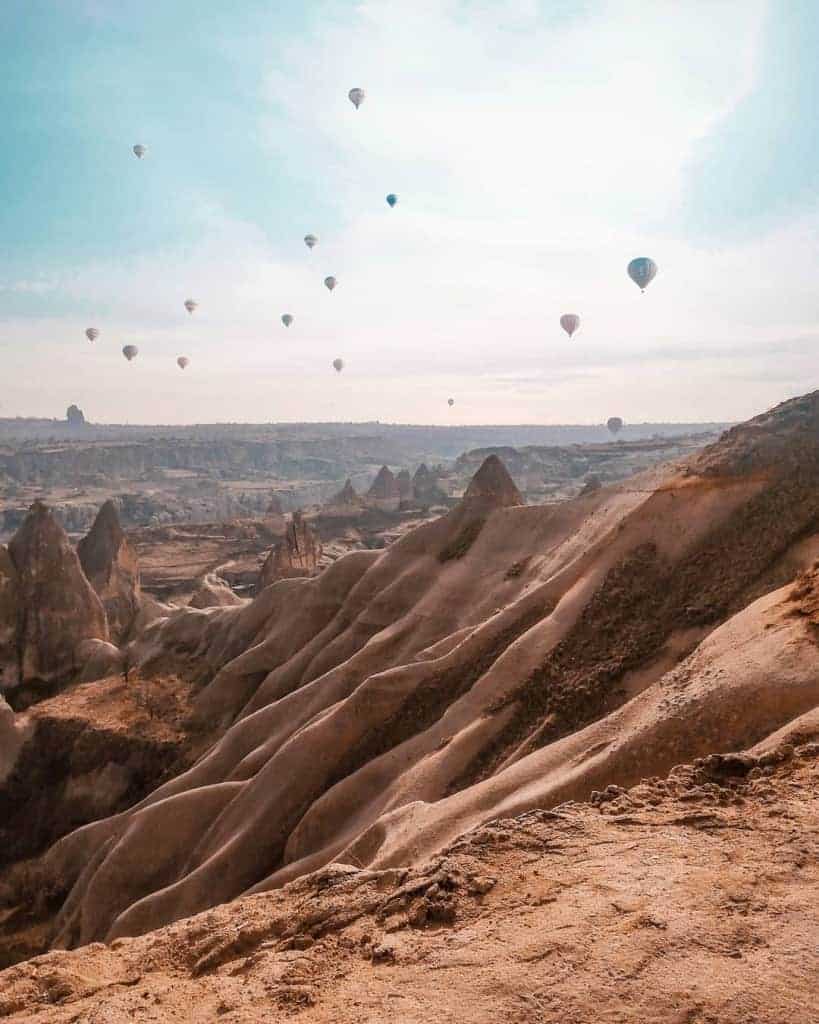 The People – Making wonderful new Turkish friends, proving media representations and stereotypes of Turkey to be wrong.
The Food – Falling in love with authentic local delicacies – from Islak burgers to various teas and sweet pastries.
The Landscapes – Seeing the otherworldly landscapes of Cappadocia
Istanbul – Falling in love with all of the neighbourhoods of Istanbul and their distinctly unique personalities.
Pamukkale – Wading through the warm springs of Pamukkale
Izmir – Sipping apple tea in the serpentine souks of Izmir
Ephesus – Marveling at the ruins of the ancient Greek city of Ephesus
Cappadocia – Hiking through Cappadocia and discovering that this region has so much more to offer than just balloon rides
Best Destinations for Solo Female Travel in Turkey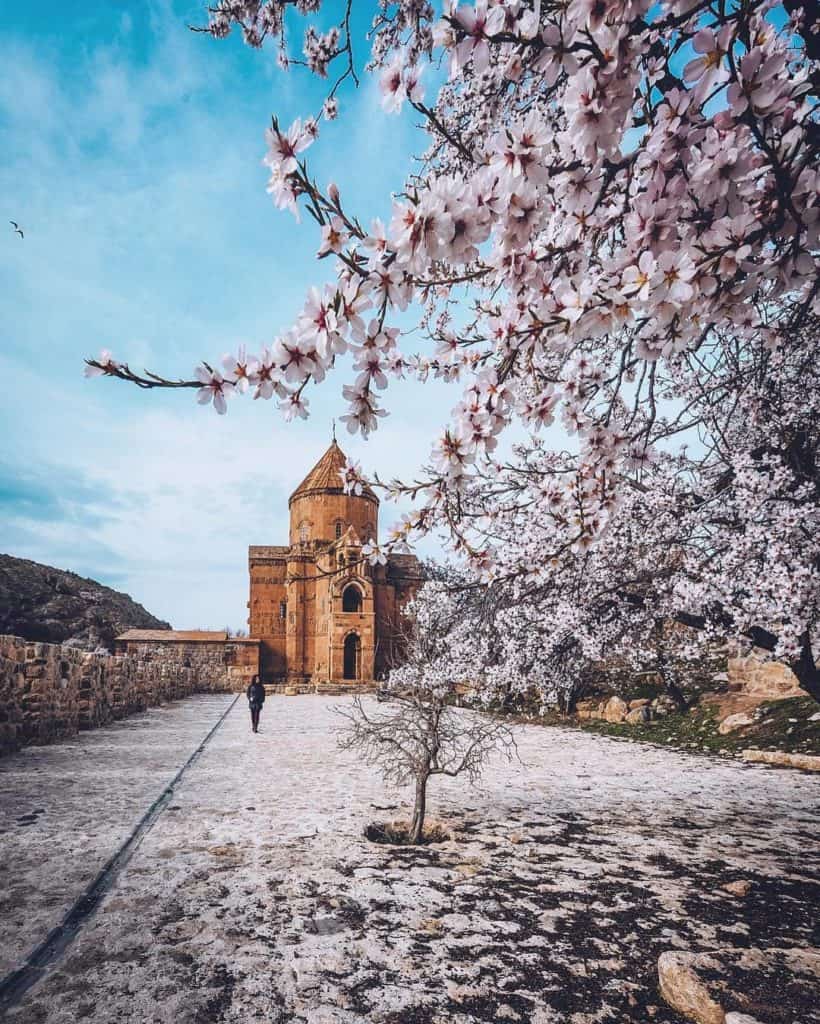 I loved travelling alone as a woman in Turkey. Though you should be careful in the far Eastern part of the country close to the Syrian border, I don't believe that there is any place in Turkey that you should consider as being out of bounds just because you are a woman travelling alone.
Some of the best areas to consider for your solo female trip to Turkey are highlighted below.
Cappadocia
Beautiful Cappadocia is a highlight of any Turkey itinerary. The ethereal landscapes of this region look like something from a different universe entirely.
The hot air balloons are certainly a major draw of Cappadocia, however, the region has so much more to offer. With scenic hiking trails, underground cities, and silk road architecture, the balloons are just the tip of the iceberg.
Cappadocia may be touristic, but that provides women travelling alone in Turkey with the added assurance that the people here are accustomed to catering to tourists. I asked my hotel owner in Cappadocia if he saw many solo female travellers in Turkey, and he advised me that 80% of the people that visited were solo females!
It is possible to organise tours around the region or hire private drivers and guides for as little as £30/$35 a day in Cappadocia. I stayed at the Guzide Cave Hotel in Goreme and I cannot recommend it enough. For more advice, you can review this comprehensive Cappadocia Travel Guide.
Konya
Konya is a conservative city in the central Anatolian region of Turkey. Honestly, before I embarked on my cross-country Turkey itinerary, I had never even heard of Konya. However, this little off-the-beaten-path spot quickly became my favourite place in the country.
Konya is one of the most religious places in Turkey, but that is not something to be intimidated by – Konya offers travellers a wonderfully rich cultural experience. This city is the birthplace of Sufism and the whirling dervishes. If you are in town on a Saturday, you can catch one of the free whirling dervish performances that are held around the city.
The beloved poet Rumi lived in Konya and he is buried here within the mosque. Konya is one of the oldest cities in the country and boasts countless colourful markets, ornate mosques, and historical ruins – just without the crowds of Istanbul.
Istanbul
Straddling the continents of both Asia and Europe, Istanbul is a wonderful city and is a great jump-off point for the rest of your Turkish adventure. Far from being "just another" big city, Istanbul is comprised of many different unique neighborhoods – each with their own personality and charm.
For hipster vibes, head to Besiktas to hang out with the locals in dive bars and eccentric themed coffee shops. Venture over to Ortakoy for chic upscale bars, as well as a chance to watch the fishermen who occupy the riverfront both day and night in search of the freshest catch.
Sultanahmet is where the major tourist attractions are in Istanbul (Hagia Sophia, Blue Mosque, Grand Bazaar), however owing to the touristic atmosphere and higher prices, you are better to stay in a more "authentic" neighborhood and then just travel into this district.
There are plenty of things to do in Istanbul. You can easily dedicate four or five days to an Istanbul itinerary alone.
Izmir
Izmir is a charming and wholly underrated Turkish city. The winding narrow passageways of its markets that are filled with tea rooms and colourful clothing stores make you feel like you have been transported to Morocco.
With the coastal views from the seafront and some beautiful beaches, this is also one of Turkey's prettiest cities. Izmir is also a good base for travelling to Ephesus and Pamukkale – both of which can be done by an organised tour if you are apprehensive about going it alone.
For further inspiration on where to visit while travelling alone as a woman in Turkey, you can review my Turkey itinerary which details the exact route I followed, in addition to a number of suggested variations.
Ephesus
Ephesus and Pamukkale are great day trips to take out from Izmir during your solo female travel in Turkey. Ephesus is what remains of an Ancient Greek city that was built way back in the 10th century.
Many of the ancient temples and structures at Ephesus are incredibly well-preserved. Even if you have seen numerous ancient Greek ruins during your travels, Ephesus will not fail to take your breath away. In particular, look out for the theatre, the gate of Mazaeus and Mithridates, and the magnificent Celsus library.
Pamukkale
Pamukkale is a town close to Denizli in western Turkey. It is famous for its thermal baths that flow down white travertine terraces and look like mounds of clouds or cotton candy. At the top of Pamukkale is the ancient Greek city of Hierapolis.
Bodrum
If you are hoping to soak up some of the Mediterranean sun during your trip to Turkey, there are plenty of beautiful coastal areas where you can do so. Bodrum is one such place – a charming port area on the Southwest Coast of the Aegean.
On the one hand, Bodrum is quite popular with western tourists so if you are looking to go off-the-beaten-path in Turkey, it may not be the place for you. On the other hand, Bodrum's bustling town filled with shops, restaurants, and bars is a great place to visit other travellers. There are a lot of interesting ruins and historical sites in the area (e.g. Bodrum Castle, and the Mausoleum at Halicarnassus). Best of all, Bodrum is very affordable and possible to enjoy on a budget.
I spent a month in Turkey, but I understand that for a first trip you may only have one or two weeks to spare. The highlights of my itinerary are enclosed in this Turkey travel itinerary.
My Experience as a Solo Female Traveler in Turkey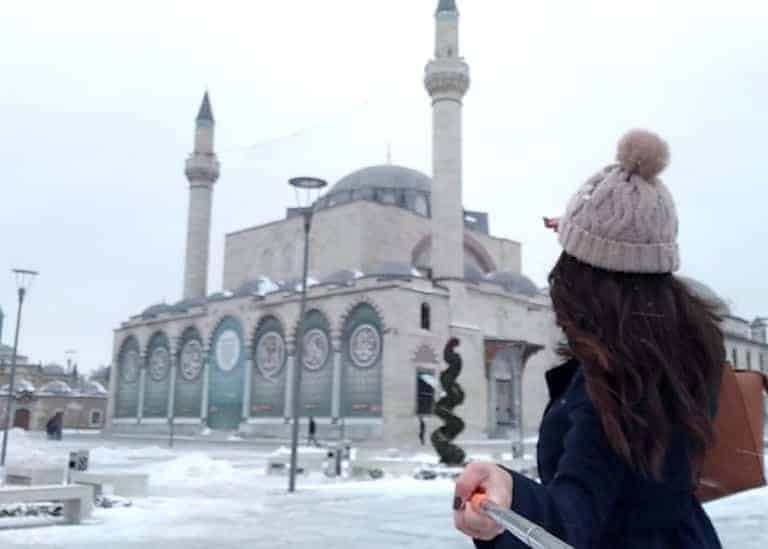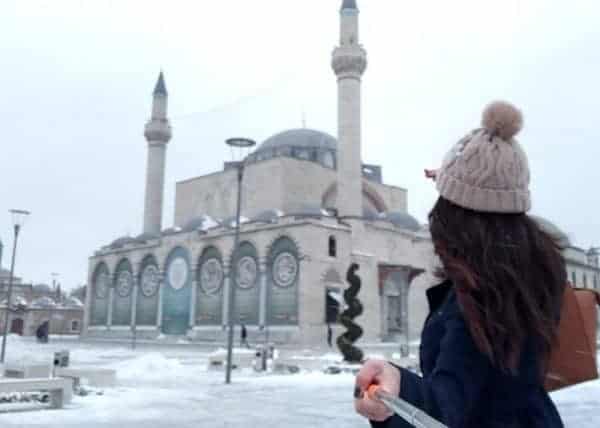 I've mapped out my route below. I travelled solo across Turkey, mostly utilising public buses. I had travelled to Istanbul twice previously before doing this cross country trip alone, but admittedly I was a little nervous about my travel plans prior to departing. When it came to it though, minus a few minor annoyances, I generally had a great time. Turks are typically very warm and friendly people.
I started in Istanbul and loved exploring the different neighborhoods (each with their own quirky personalities) of Turkey's largest city. From there I travelled to Ankara where I made a brief stop before travelling on to Cappadocia.
From Cappadocia, I made my way to the conservative central city of Konya, before proceeding to Denzili (for Pamukkale), Ephesus and Izmir. You may be interested in reading my Turkey trip itinerary for inspiration for your own adventure.
Solo Female Travel in Turkey:
People
They say that journeys are best measured in friends rather than in miles. Indeed, one of the highlights of my solo trip to Turkey was the people that I met along my journey.
Turkish People are Warm and Hospitable
Turkish people are incredibly warm, friendly and hospitable. Though in some touristic areas you may feel a little hassled to buy things in the bazaars, this is not the case in the majority of the towns and cities (and remember – you are never under any obligation to buy anything! Just give a polite but firm "NO" if pestered!).
Particularly when I got to the more "off the beaten path" parts of the country, people were stopping me and inviting me into their cafes and businesses for a tea or a hot cup of salep. I met a lovely group of young Turkish people in Istanbul through Couchsurfing.
People Won't Hesitate to Help You
It was a mixed bag in Turkey in terms of people's English abilities and it wholly depends on where you are going to be travelling. Some people were fluent in English, whereas others could speak very little.
If you are heading to the beach resorts or other places that are accustomed to foreign tourists like Istanbul and Cappadocia then absolutely you are going to encounter people who speak English. In other areas, it may be tricky so it's worth carrying a Turkish phrasebook and learning a handful of words and phrases.
In restaurants where the staff didn't speak English (in areas like Ankara and Konya), the waiters took me to the kitchen to show me the food being prepared. When I looked lost in Istanbul, people materialised from nowhere to point me in the right direction so you can be assured that people will do what they can to help you. You can also download Google Translate onto your phone for free, to help make these interactions easier.
Understanding the Culture of Turkey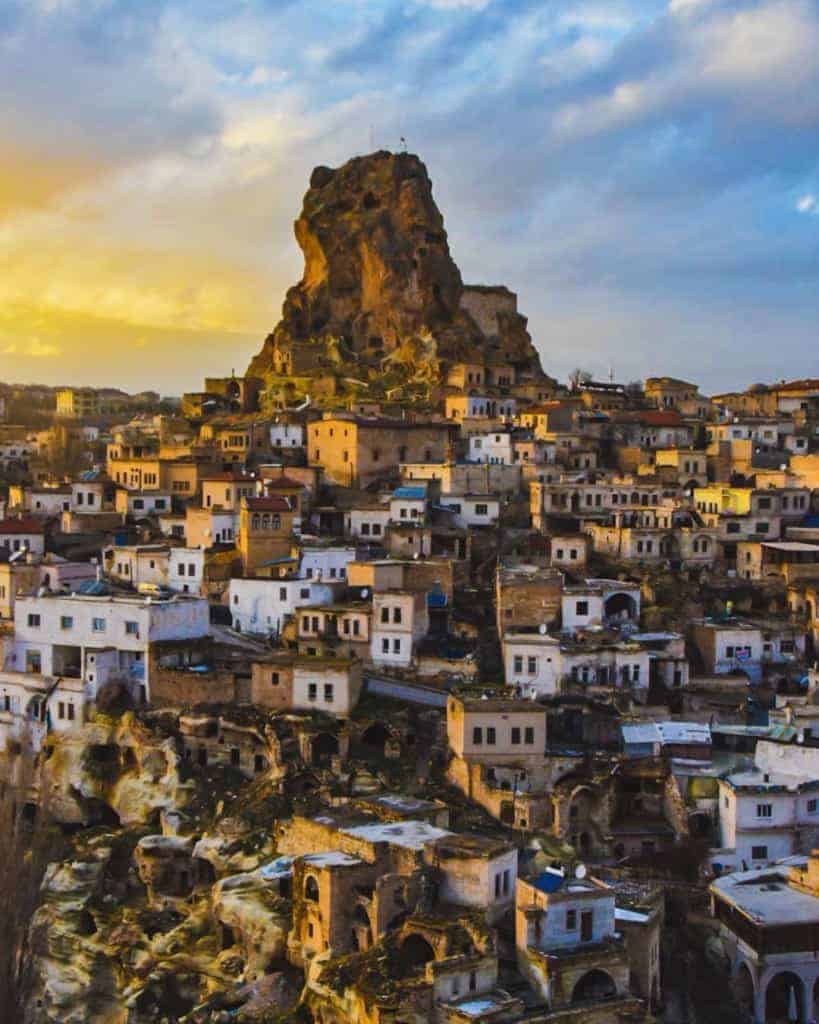 The rich tapestry of Turkish culture is made up of European and Asian influences. It's important to note that this is "Eurasia" and Turkey actually straddles two continents – Europe and Asia.
Even the sprawling city of Istanbul has a "European side" and an "Asian side". Turkey sits at a juxtaposition of East meets West, and tradition meets modern, contemporary living.
Turkish Cuisine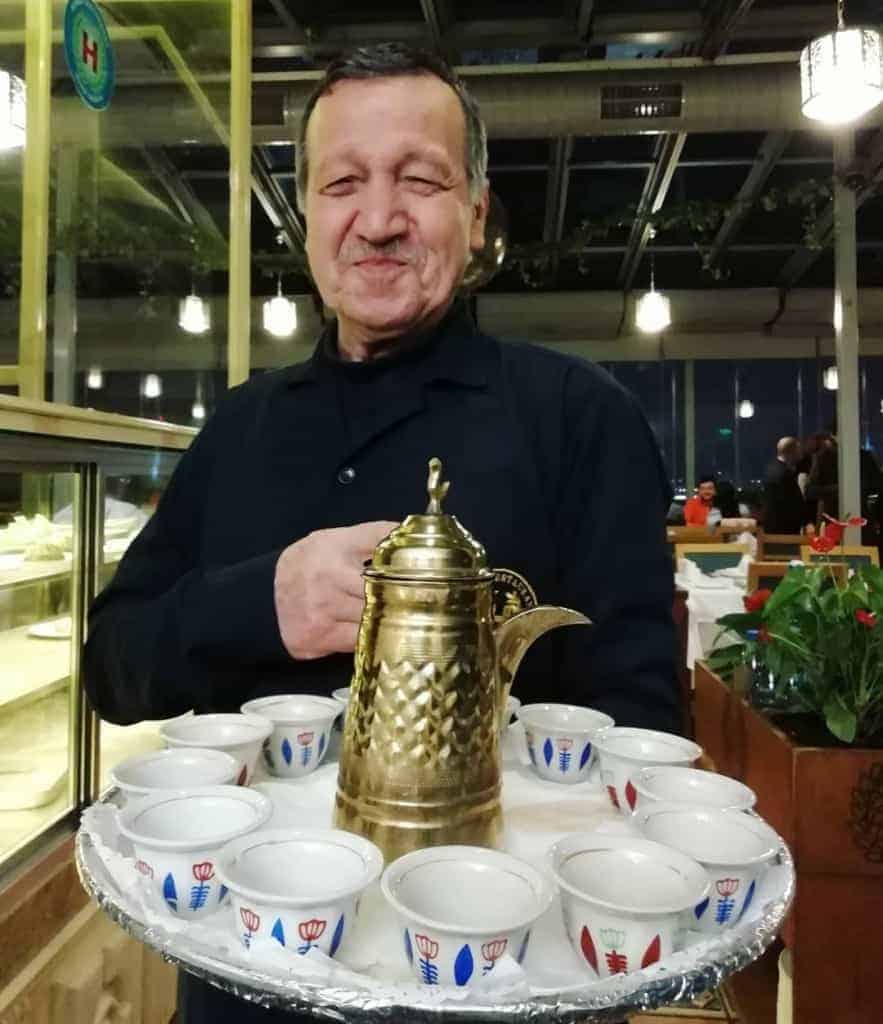 Turkish cuisine is incredible. In fact, it will probably be one of the highlights of your trip. Turkish food shares a lot of similarities to both Arabic and Greek food – think wonderfully marinated meats and fresh salads, along with sweet, refreshing teas.
Kebabs are perhaps one of Turkey's most famous delicacies. Kebabs here are not the late-night hangover food types that you will come across elsewhere in the world, but mouthwatering skewers of lamb, beef, and chicken, all cooked to perfection.
Be sure to sample the street food while in Turkey. In Istanbul, head to Taksim Square and order yourself an Islak burger – a "wet" hamburger that is soaked in a flavourful tomato sauce. For breakfast, grab yourself a borek – a savoury pastry filled with spinach and other goodies.
Solo Female Travel in Turkey:
Terrorism Worries
As I've mentioned is the case with several travel destinations around the globe, so often the media exaggerates the situation in Turkey and makes it seem like a dangerous, inaccessible warzone. Yes, there have been several incidents over the past few years (2017 bombings and the 2016 military coup), however the same can be said of many other places around the globe – including the UK, France and other European destinations.
Essentially when it comes to western media, "if it bleeds it leads" meaning that stories of terror, scandal, death, and destruction are the ones that we encounter more often than tales of good deeds and 'chicken soup for the soul" style stories.
This is because sensational, shocking stories are the ones that cause copies of newspapers to fly off the shelves. However, the fact of the matter is that life goes on as normal in Turkey, as it does anywhere else in the world 95% of the time.
Be Prepared for Extra Security
Security measures in Turkey have increased in light of recent incidents. You will find that airport-style security checks are in place in the bus, rail and subway stations.
Armed police are often on duty at the entrance to popular sites such as Ephesus and Pamukkale. It can seem intimidating, but they are there for everyone's safety. Sometimes if you are travelling on buses across Turkey, you may find that Police Officers come on board to check the IDs of passengers.
The Political Situation in Turkey
There was an attempted military coup in Turkey in 2016. President Erdogan has been the leader of Turkey since 2014, but many Turkish people dislike him.
While I don't believe that national politics need to be a major factor when you decide where to travel, it is worth being aware of the general feeling that the country has. Military coups are not exactly a common occurrence so you should not be worried about that unnecessarily. In the interest of being informed though, do check your government travel advice before adventuring to Turkey.
As of October 2019, Turkey is conducting a military operation in north-eastern Syria. As such, you should avoid border areas at this time. Travel to the rest of the country should not be an issue. Turkey is vast, so don't worry about these events which are taking place miles away.
Solo Female Travel in Turkey:
Safety Pointers
I never felt unsafe in Turkey in the sense that I felt that I was in a compromising situation or that I was in any danger. My main annoyance was with advances from men which I have gone into in the next section.
As with most destinations around the globe, you should (as I did) exert basic common sense when travelling alone in Turkey – I.e. don't go wandering around by yourself late at night or after dark and be mindful of who you trust.
Get Insured Before You Travel
Travel insurance should be an essential for travelling alone as a woman to Turkey, just like when journeying anywhere else in the world. Ensure that you have comprehensive cover that will protect you in instances where you may need medical coverage or emergency assistance.
I personally always use World Nomads, as they not only provide extensive medical coverage, they also have you covered for various other scenarios – such as lost baggage, stolen items, or repatriation.
How to Stay Safe as a Solo Female Traveler in Turkey
Some handy additional safety tips for your trip to Turkey are detailed below. As a very-experienced solo female traveller who has been to almost 50 countries alone, I have also created this more general solo female travel advice guide which addresses the common FAQs of travelling alone as a woman.
Istanbul Tourist Police
Istanbul's dedicated Tourist Police are located between the Hagia Sophia and the Basilica Cistern and so that is worth remembering.
Dress Conservatively
Remember that although liberal, Turkey is still a Muslim country. In the beach resorts and tourist areas then people are more accustomed to seeing western women in summer clothes but as a solo female traveller in Turkey, I always feel it's best not to draw too much attention to yourself.
In central and eastern Turkey, it is much more conservative and so you should dress modestly – wearing long skirts or trousers and not displaying cleavage.
What to pack to take with you to Turkey can vary a lot depending on the season in which you are travelling, and the particular area that you are going to. For more advice on this, I've written this super-detailed guide on what to wear in Turkey.
Be Cautious in the Sultanahmet Area
Istanbul is generally very safe and petty crime is low, however, you should be mindful of your belongings around the Sultanahmet area since pick-pocketing and bag snatching can happen.
Take Metered Cabs and Ubers
Taxi drivers have been known to trick tourists and so you should always ensure that the meter is used during your journey. Do not accept any fixed fee.
Be Mindful of "Fake" Tour Guides
In several cities around Turkey, including Izmir and Istanbul, you will find tricksters operating around the markets and souks offering you a tour guide. Many of these are not licensed at all so it's better to give them a polite but firm "No" if they approach you. Only hire guides from hotels or other professional travel companies.
Solo Female Travel in Turkey:
Turkish Men
The main problem that I had during my time in Turkey – particularly in Istanbul, was with constant unwanted advances from Turkish men. As you may know, I've travelled to a number of Muslim and Middle Eastern countries – last year I travelled solo to Jordan and Palestine with no problem whatsoever. Turkey, on the other hand, was a completely different story.
It's important to remember that although some of the major cities are quite liberal, Turkey is still a majority Muslim country. It's not really commonplace for a woman to walk around unaccompanied so a lone foreign woman is a perplexing concept for them.
Unfortunately, like several countries around the world, Turkish men seem to correlate western women with what they have seen in the movies – i.e. that we are easy. Traditional gender roles still apply in Turkey and in some places (certain forms of public transport and places of worship for example), the genders are still segregated.
My Personal Experiences with Turkish Men
I know the rules – I always dressed modestly and was respectful but the attention I was getting on occasions was like flies around poop.
Especially in Istanbul, men would come and sit at my table in coffee shops and restaurants sans invitation and try it on. Alternatively, they would just latch onto me while I was walking and refuse to take no for an answer when I told them that I wasn't interested.
I even received dozens of messages from men on my Instagram when I was using the #Istanbul hashtag for my stories (how desperate is that?!) I am usually relatively polite when people approach me and respectfully decline, but that doesn't work in Turkey so you have to be more abrupt. On a few occasions, the men suddenly became aggressive at the surprise that I may possibly not be interested in their advances.
Solo Female Travel in Turkey:
Dealing with Turkish men
Politely decline their advances but be firm. If someone is bothering you, don't hesitate to tell someone – if you're already in a cafe or restaurant and someone materialises at your table then tell the waiter.
If you get hassled when you're out exploring then head into a local business and tell the people inside that you're being followed. In some locations, you will find that the tourist police are on hand.
Not Everyone is the Same
I truly hope that this doesn't come across as being overly negative. I loved solo female travel in Turkey, but I always prefer to be honest about my experiences rather than gloss them over. Of course, not all men are the same.
This is true of men in any country, and in Istanbul, I made wonderful male Turkish friends, as well as wonderful new female Turkish friends. It is just that men were a little more forward in their approach than what I am accustomed to.
Solo Female Travel in Turkey:
Getting Around Turkey
The distances between various points of interest in Turkey are vast and so journeys by road and rail can be quite long. Internal flights are also a good option and don't break the bank.
Travel Turkey by Bus
I am normally someone who absolutely detests travelling by bus. I travelled through Turkey pretty much exclusively by bus though, and actually I found that it was a really pleasant experience.
Some of the journey times are incredibly long (i.e. 8 hours from Istanbul to Cappadocia, 5 hours from Cappadocia to Konya, etc) but buses in Turkey have inbuilt entertainment just like airline seating so you can watch TV and listen to music during your journey.
Turkish buses also serve complimentary refreshments and snacks at several points throughout your trip (National Express and Greyhound – take note!). There are no bathrooms, however, the buses stop every 3 hours.
Buying Bus Tickets in Turkey
The process of buying a ticket can be a little confusing. At the central bus stations of each city, you can purchase a ticket, however, you will notice that there are several bus companies operating to the same destinations, each with different timetables. As such, it's worth checking the specific timetables of each one and choosing the departure time you prefer.
The price differences between each Turkish bus company is marginal. I travelled on a lot of different bus companies during my time in Turkey and found them all very pleasant. You should try to book your ticket at least a day in advance of your intended departure, especially if you are travelling during the peak summer season.
Buses run in both daytime and overnight form. I always opted to travel in the day, however, I encountered other solo female travellers in Turkey who had used the night buses with no problem.
Travel Turkey by Rail
Traveling Turkey by rail is generally done at a lower cost than the buses (with the exception of high-speed trains).
You can review the train timetables here. Night trains are safe and pleasant and you can reserve your own private carriage that comes complete with a sink, a bed, and even a fridge so are perfect for solo female travel in Turkey!
Travel Turkey Via Domestic Flights
There is also the option to travel internally within Turkey by domestic flights. I am always conscious of my carbon offsets so I preferred to avoid this method of getting around. That said, flying for an hour rather than taking an eight-hour bus journey obviously saves a lot of time.
Within Turkey, you may want to fly from Istanbul to Izmir, Ankara, and Cappadocia. A number of budget airlines including Pegasus Air offer affordable flights between these various points. If you book your flight at least a couple of weeks in advance, you can often find fares from Istanbul to Cappadocia for as little as $20!
Solo Female Travel in Turkey:
Visa Considerations
It's true that you need a visa in order to travel in Turkey, however, the process couldn't be more straightforward. You can apply online prior to departure here, or receive it in person at the airport.
If you opt to purchase your visa at the airport, you will need to queue twice upon landing – once to get the visa and then once more to pass through immigration and so, for this reason, I'd recommend buying it online for convenience.
Prices and multiple entry options vary depending on your nationality. For me as a British citizen, it was $20 for a three-month multiple entry visa.
Solo Female Travel in Turkey:
Accommodation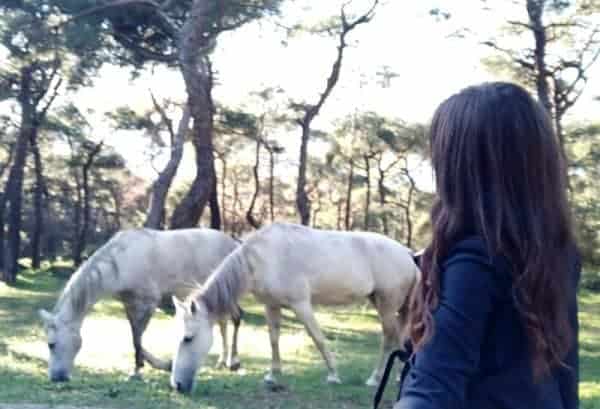 You can find decent accommodation without breaking the bank. I opted to stay in mid-range hotels and was typically able to find a room for a maximum of around $20 per night. If you are looking to stay in hostels, you can find a bed in a dorm for around $6-$8 a night though I'd recommend opting for female-only dorms
When travelling alone in Turkey, always check the reviews of accommodation before your stay. I was travelling in the offseason, and in some "off the beaten track" places and in a few instances, I was the only international traveller at the hotel! The places I stayed were fine, but if you're somewhere sketchy then that isn't going to be the most pleasant experience.
Parting Words
Traveling solo in Turkey as a woman is completely possible and provided you take the right precautions, it can be a safe and enjoyable experience.
Have any further questions about travelling to Turkey as a woman? As I mentioned, I've travelled to Turkey a bunch of times, and most recently spent a month exploring this beautiful country. I would be happy to help out with any concerns that you may have, so feel free to drop me a comment below. Safe travels! Melissa xo
Disclaimer: This article may contain affiliate links. This means that if you choose to make a purchase through some of the links on this page, I may obtain a small amount of commission. This is charged at no extra cost to you.
Note: This article on solo female travel in Turkey was originally published on the 5th of February 2018. It was last updated on the 21st of October 2019. This article is updated frequently, in accordance with any changes or developments in Turkey.
Pin it For Later!
---