Deciding what to wear in Turkey can be a big part of planning your trip. Turkey is a huge, geographically diverse country that experiences drastically different temperatures throughout the seasons.
That can be a shock to some people who assume that Turkey is just hot all year round. It isn't.
Some parts of Turkey, especially on the eastern side of the country and the remote central Anatolian plains can actually get pretty cold. Turkey is one of the largest countries in the world and it straddles two continents (Europe and Asia).
So, if you are planning a trip that takes you cross-country, you might pass through extremely different climates as you travel from one part of the country to another. Overwhelming, huh?
You should also note that Turkey is a Muslim country. Some areas are more conservative and religious than others, meaning that you need to dress more modestly.
For instance, in Konya, you will see a lot of women wearing abayas and headscarves. While travellers are not expected to dress the same, you should refrain from wearing short skirts/shorts and walking around with cleavage on display.
Bodrum, Antalya, Side, and various beach towns along the Turkish Riviera have a Mediterranean climate and attract a lot of tourists during the summer. The dress code is more liberal there and you can mostly pack your standard summer wardrobe.
This guide on what to wear in Turkey breaks down what you should include in your Turkey packing list depending on where you are going and when you are travelling. It also takes cultural appropriateness into consideration.
What to Wear in Turkey: All Season Guide for 2023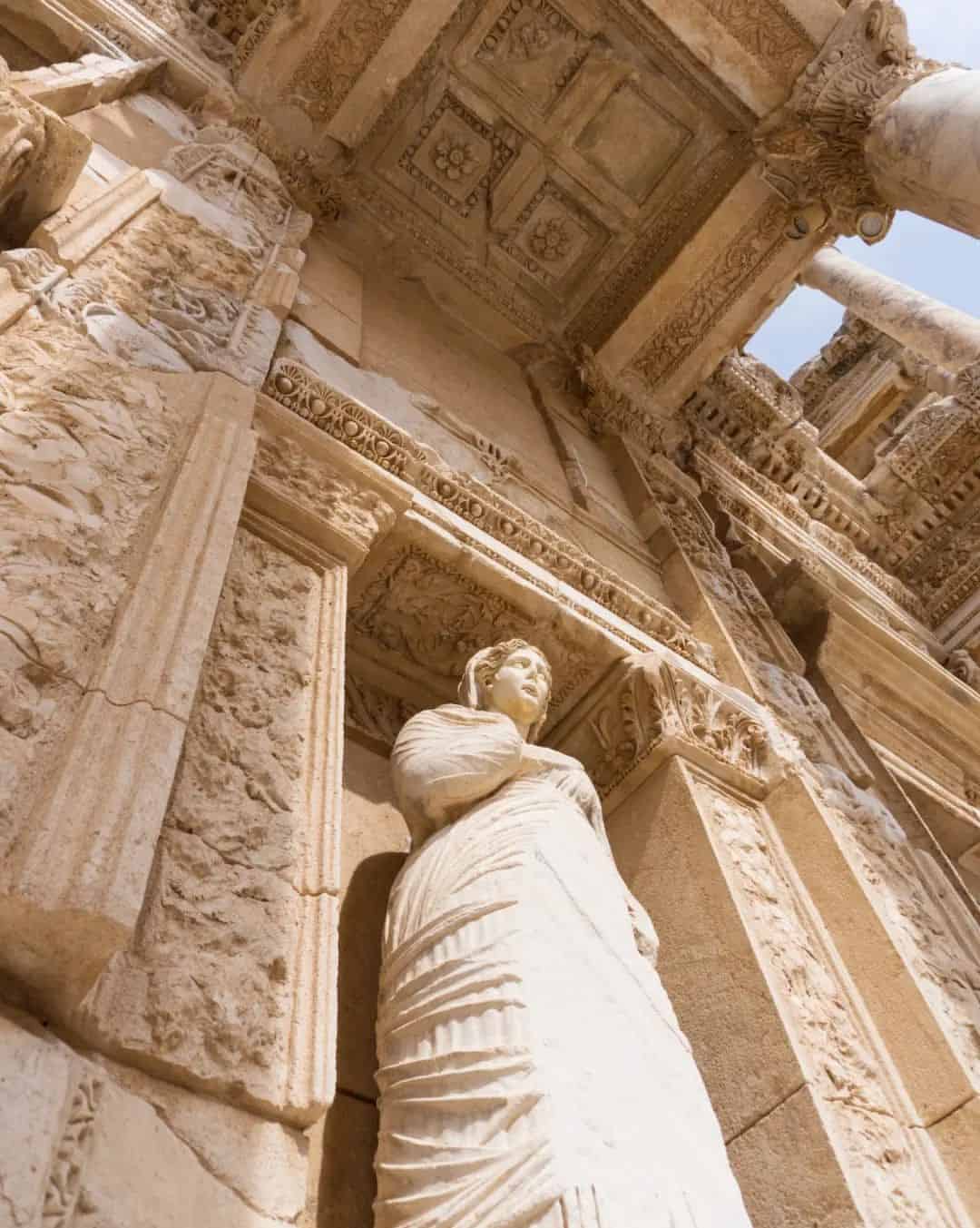 As someone who has travelled solo to Turkey several times in the past few years, I have plenty of experience in terms of what to wear in Turkey. It should be noted that the country is vast and the weather and temperatures differ significantly from season to season and region to region.
There is no "one size fits all" answer for what to wear in Turkey. It depends a lot on where you are going and when.
So, let's look at the considerations for various parts of the country.
Though Turkey is certainly a Muslim country, it is actually a fairly liberal travel destination. This is especially true when it comes to visiting beach resorts and coastal areas.
The people from most parts of Turkey are accustomed to seeing international tourists and are familiar with the types of clothing that they wear.
Rest assured that if you stroll down the beach promenades of Bodrum in a pair of shorts, an old Turkish lady isn't going to gasp in shock and faint. That said, there are also parts of Turkey where you should also err more on the side of dressing conservatively.
What to wear in Istanbul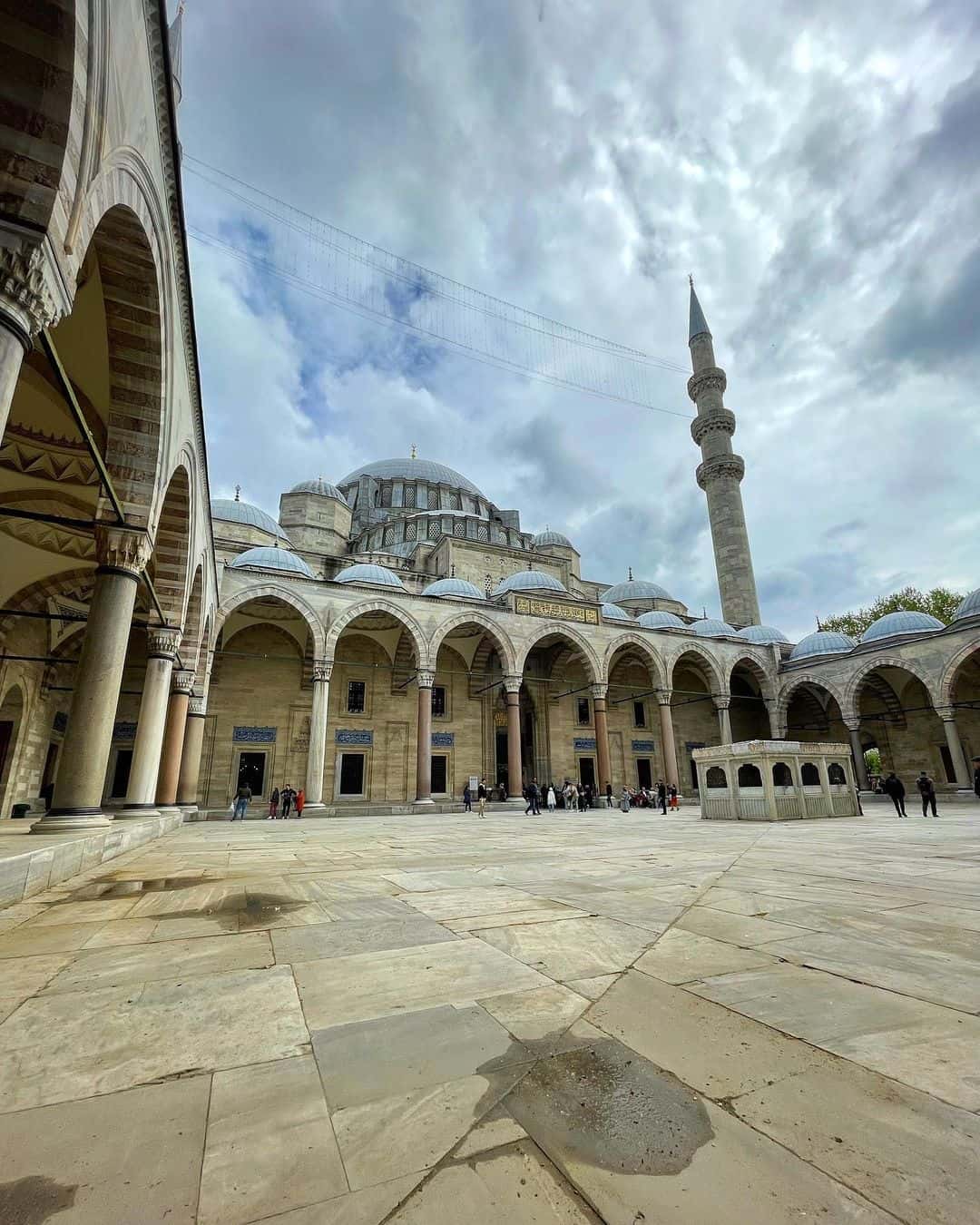 Istanbul is Turkey's largest city. (A common misconception is that people think it's the capital but it isn't. That's Ankara).
This bustling cosmopolitan hub is made up of various different neighbourhoods. Each one has its own charm and is essentially like a little village in itself.
Istanbul is one of the most liberal places in the country and the men and women here often dress stylishly and express their personality through their clothing. It is important to remember that although Turkey is a Muslim country, it is secular, meaning that no clothing standards are forced upon anyone.
Turkish people and visitors to the country are free to wear what they like. You will find some people wearing religious dress and some women covering their hair, as well as many others that do not.
In the summer months, you will see everything here from women wearing black abayas to others walking around wearing tank tops and shorts. Male travellers can generally wear whatever they please here.
Shorts and T-shirts are fine. While Istanbul is more liberal for female travellers too, it's still best not to wear ultra-short shorts or revealing clothes.
One of the main reasons for this is, you might feel uncomfortable if you feel that you are drawing attention to yourself or if people are staring or commenting. Cute summer dresses, or dresses/skirts with leggings or tights in the autumn and winter are completely fine.
Sultanahmet is the main tourist area of the city and you will see all types of clothing worn here.
What to wear in other major Turkish cities
What is appropriate to wear in Istanbul is not always what is most appropriate to wear in other Turkish cities. Some parts of the country are much more conservative than others.
Izmir is a gorgeous coastal city that overlooks the Aegean Sea and sits 299km south of Istanbul. It has been an important port since Ancient times and is known for its charming, labyrinth-like network of souks, markets, and alleys filled with ramshackle tearooms.
Although the vibe in Izmir feels very different from Istanbul, this is also a very "young" feeling city, with a big student population, and the dress here is quite liberal. This is also because more and more tourists are starting to add Izmir to their Turkey itinerary en route to Ephesus and Pamukkale.
Cappadocia is one of the most popular tourist destinations in the country. (For some people, the opportunity to see the sunrise from a Cappadocia hot air balloon is the entire raison d'etre they travel to Turkey in the first place).
In Ankara and Konya, people are a lot more conservative. This conservativeness increases tenfold in the more off-the-beaten-path towns and villages close to the eastern border with Syria and Mount Nemrut.
When you arrive somewhere, you will quickly get a feel for what the atmosphere is like, how others are dressed and what you should wear, etc.
Modest dress does not have to mean being unattractive and frumpy. Lightweight cotton or linen trousers, shirts, and stylish jumpsuits like this allow you to travel in stylish, breathable attire during the summer months.
Central and Eastern Turkey becomes very cold during the winter and so, dressing modestly becomes effortless with the use of thick sweaters and coats.
What to wear in Turkey:
Beaches, resorts & cruises
When it comes to travelling to beaches and resorts in Turkey, tourists can generally dress as they like. Bikinis, flip flops, swimsuits, shorts, and tank tops are all perfectly acceptable in these kinds of environments.
Don't be surprised if you see the odd Turkish beach-goer covered up. They are just dressing as they are most comfortable. When heading into bars and restaurants straight from the beach though, you should not wander around in swimwear.
Another question is whether or not it's okay for women to sunbathe topless in Turkey. An element of personal preference is involved here but many ex-pat and tourist women say it is perfectly fine.
If you find yourself in places like Antalya, Bodrum, and Marmaris, it is not unheard of to see women sunbathing topless. However, keep in mind that this may encourage additional attention from Turkish men. This is something to consider from a safety perspective if you are travelling alone.
What to wear in Turkey:


Mosques and religious places

Visiting mosques and places of religious importance in Turkey is the only time that it is necessary to take extra care to cover up. For instance, when visiting the blue mosque in Istanbul, both men and women should ensure that their shoulders and knees are covered and women should cover their hair.

Most mosques (including the blue mosque) enable visitors to borrow scarves for modesty. However, if you plan on doing a lot of religious and cultural exploration in Turkey, it is worth carrying a small scarf or a pashmina like this one around with you just in case, especially as a female traveller.

You can buy many beautiful scarves and pashminas in the markets and souks of Istanbul, Izmir and Konya. Rest assured if you want to enter mosques and other Islamic buildings yet you forget your head covering, you will have many opportunities to pick up beautiful scarves in the various souks.
What to wear during the evenings in Turkey
Turkey has a mostly Mediterranean climate – with hot, sticky summers and cooler winters. However, climates are colder across the board in areas with higher altitudes, especially during the winter.
From Istanbul to Izmir and the Turkish Riviera, you will see women dressed up to the nines for their dinner reservations and nights out. Fitting dresses with heels, tops, skirts, or jumpsuits are all popular choices.
If you are heading to a bar or a restaurant in Istanbul or any of the coastal towns, wearing smart casual dress is usually a good shout. If you are going somewhere more upscale, men should wear fitted shirts, trousers and closed shoes.
You can always check any specific requirements that an individual establishment has before setting out. Temperatures in Istanbul in the summer can dip to around 20-22 degrees Celsius and it can be chilly by the Bosphorus (or along the coast) so pack a light jacket.
In the winter, you should expect to take a coat or heavier jacket for going out at night, especially if you are heading anywhere east of Ankara.
Useful safety items to consider taking on your trip to Turkey
Turkey is a safe country, although past instances and military coups often make people concerned about travelling here. More than 40 million people travelled to Turkey in 2022 and most visits were trouble-free.
The only real safety concern that you need to think about when travelling here is the risk of petty theft (pickpocketing, bag-snatching, etc). This is a particular risk in crowded marketplaces – but no more so than in any other major city across the globe.
Since markets like the Grand Bazaar in Istanbul and the souks of Izmir can often be ultra crowded, it is a nice idea to invest in a theft-proof backpack for your trip. Theft-proof bags like those offered by Pacsafe come in a variety of different colours, styles, etc, just like a regular backpack but they also come with additional safety features.
Pacsafe bags are slash-proof and waterproof and come with TSA-approved mesh locking systems. They are a little pricier than a standard backpack, sure.
But they are no doubt worth the investment thanks to their additional security features. Not to mention, a lot of them come with long-term or lifetime warranties.
What shoes and footwear to take to Turkey
You need to pack comfortable shoes for your trip to Turkey as no doubt you will be doing a lot of walking. This rings true whether you are embarking on a huge cross-country adventure or you will just be enjoying a long weekend city break in Istanbul.
Trainers paired with comfy socks are mostly fine for hiking in Cappadocia or in any off-the-beaten-path parts of Turkey. But when it's hot, you probably want something more breathable.
Comfortable open hiking sandals like the ones you can buy in North Face, Blacks, etc are a good choice for spring/summer hikes. They might not be the most stylish shoe in the world but they are a comfy option for city exploration too.
Plus they take up little to no space in your luggage. Pack a pair of dress shoes or heels for evenings out and dinner reservations, some comfy sandals if you plan on going to the beaches, and then some flip-flops or Crocs to wear around your hotel/Airbnb.
What to Wear in Turkey:
Seasonal Considerations
It is important to understand that Turkey experiences different, distinct seasons.
What to wear in Turkey will vary significantly depending on if you are intending to travel during the summer or the winter months.
Temperatures and climates vary significantly from Eastern to Western Turkey. When driving across the Anatolia plains, for instance, one moment you can find yourself driving through snow, and the next, you're back to dry roads and sunny, clear skies!
Spring and Autumn
The Spring and Autumn months are pleasant times to travel to Turkey. Temperatures at this time are warm and pleasant in Central and Western Turkey. They range from the mid-teens to the early twenties in terms of degrees celsius.
In the eastern part of the country, expect to still see almost wintry conditions. Pack coats and layers if you are travelling into places such as Nemrut Mountain in the East, and travel with a light jacket and some waterproofs if travelling in Central and Western Turkey.
Frequent rainfall is common during this season.
Summer
Summer is the warmest season for travelling in Turkey and it is generally very hot across the entire region. Expect temperatures from between the mid-thirties to the early forties in degrees celsius. This weather is perfect for relaxing on the Mediterranean style beach resorts of Bodrum, etc.
In Istanbul, Izmir, Pamukkale, and other western cities it is okay to wear shorts and skirts. Although solo female travellers in Turkey should consider more modest dress so as not to draw attention.
In conservative Central and Eastern Turkey (excluding touristy Cappadocia), wear lightweight linen and cotton clothing. This way you can both dress modestly and still feel cool amid the summer heat and humidity.
Winter
Winters can become very cold in Turkey and it's important to wrap up for the icy, blustery winds. From Anatolia to Eastern Turkey, snow is not uncommon and the fairy tale landscapes of Cappadocia are often covered in the soft white powder.
Scarves, layers and thick coats are a must. In Istanbul, you can get away with sweaters and lightweight jackets, though temperatures are still fairly chilly at around 10-15 degrees celsius.
Suggested Turkey Packing Lists for Summer

2023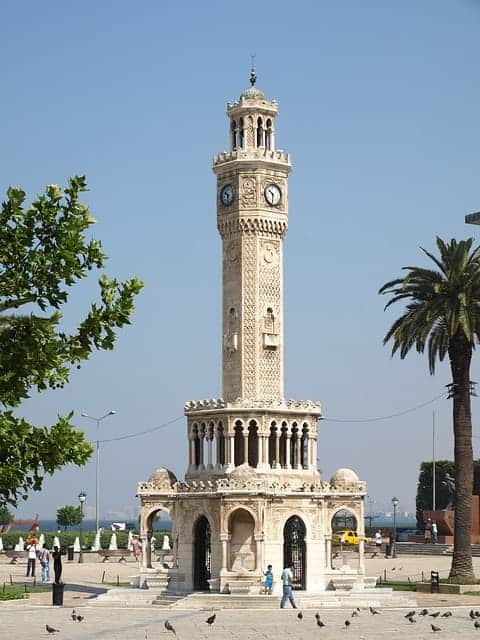 Considering the above information on what to wear in Turkey for different seasons, scenarios and travel experiences, I have drawn up practical packing lists below to aid in planning for your trip.
Suggested Turkey Packing List: For Her (Summer)
2 Pairs of shorts for hot days during beach/city exploration





2 Lightweight pairs of trousers (cotton/linen blends)





4-5 Basic t-shirts that cover shoulders (can easily be adapted into different outfit combinations)





1-2 Long-sleeved shirts (for extra coverage)





2-3 Dresses (for something a little nicer for dinner)





Light jacket/jumper for cooler winter nights




Pashmina/silk scarf for covering hair in mosques and religious sites


Swimsuit (If venturing to coastal destinations/hotels with pools)


Spare swimsuit/bikini (while the other one is drying out!)



Sarong for modesty on beaches





Sun hat (Turkey gets sweltering hot during the summer months)





Comfortable walking shoes





Flip flops/casual sandals





Intimates – underwear, socks, etc




Portable water bottle and purifier like this one from Lifestraw


Suggested Turkey Packing List: For Him (Summer)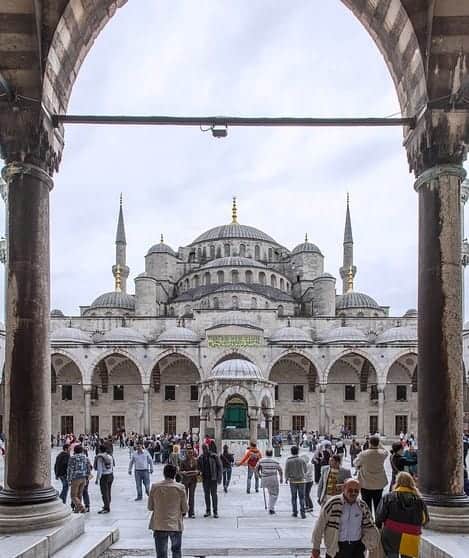 2 Pairs of knee-length cargo shorts for hot days during beach/city exploration





2 Lightweight pairs of trousers (cotton/linen blends)





4-5 Basic t-shirts





4-5 Long-sleeved shirts for modesty/smarter look when dining out





1 Pair of jeans/smart trousers for evenings out





Swimming trunks if venturing out to beaches





Sun hat (Turkey gets sweltering hot during the summer months)





Comfortable walking shoes





A rain jacket





Flip flops/casual sandals





Intimates – undies, socks, etc.





A small daypack for carrying items around
Suggested Turkey Packing Lists for Winter

2023
If you are travelling to Turkey in the winter, the packing list below makes the assumption that the main purpose of your trip revolves around either hiking or cultural exploration. Since, afterall, this is not the time to venture to Turkey's beach towns.
The following Turkey winter packing lists are perfectly suited for outdoor adventures and city travel.
Suggested Turkey Packing List:
For Him & Her (Winter)
A Winter coat or insulated outdoor jacket





A light waterproof/rain jacket





4-5 Long-sleeved shirts





2-3 Skirts to be paired with thick stockings/leggings and ankle boots or flats (for the ladies. Unless of course… I'm not judging fellas!)





2 Pairs of Trousers (1 pair of technical or softshell trousers for hiking and outdoor activities)





Comfortable flats/boots for city exploration




Hiking boots (lightweight or medium-duty) – This adds extra warmth and comfort during the winter months. Central and Eastern Turkey is often snowy and your feet will welcome the extra grip!



Essentials – underwear, socks, etc





Thermals if venturing to central and eastern Turkey. It can be blisteringly cold and snowy.





Winter Wear – hat, gloves, scarf, especially if venturing to central and eastern Turkey





A small 5L day pack
FAQs About What to Wear in Turkey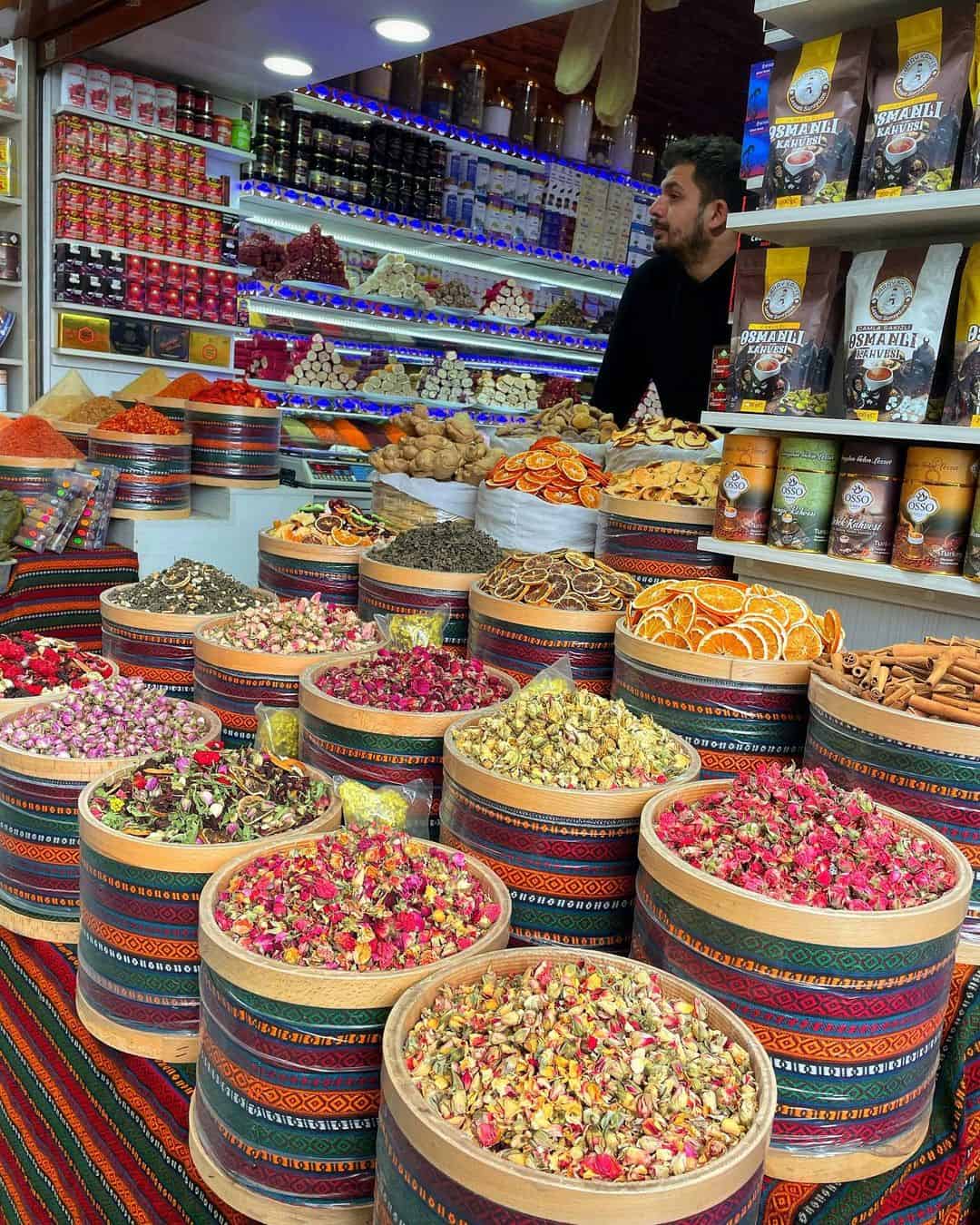 Do you have any further questions or concerns about what to wear in Turkey or planning your Turkey itinerary in general? The answers to some frequently asked questions on the topic are detailed below.
Hopefully, you will find the information you are looking for there. If not, please do not hesitate to reach out to me!
Does Turkey have a dress code?
There is no "dress code" for travelling to Turkey per se and for the most part, you should wear whatever it is that you feel most comfortable in. In the coastal areas, you are fine wearing shorts, t-shirts, etc. 

Istanbul is more liberal than many other Turkish towns and cities so sundresses and knee-length skirts/shorts and t-shirts are mostly fine here. However, many other cities (Bursa, Ankara, Konya, Gaziantep, etc) are more conservative. 

In these places, it is better to opt for long skirts/dresses or jeans and trousers. Nobody is likely to say anything to you but it is best to be respectful and also not to draw attention to yourself. 

What should female tourists wear in Istanbul?
Fitted trousers, or jeans, and a nice top are the perfect combination for female tourists in Istanbul. Since the city is a lot more liberal than other destinations in the country, it is okay to wear long skirts or modest, knee-length dresses here.
What can female tourists wear in Turkey?
As a rule of thumb, you should opt not to wear anything too revealing in Turkey. You can afford a little more flexibility in the coastal areas during the summer, but generally speaking, cool, loose trousers or a long skirt paired with a modest top, or a nice jumpsuit, are good choices.
Can you not wear shorts in Turkey?
You will see a lot of tourists wearing shorts in coastal parts of Turkey like Bodrum, Marmaris, and Antalya. In these areas and along the beaches, shorts are generally okay. 

But you should still avoid wearing ultra-short shorts as Turkey is a Muslim country. In places like Cappadocia, Istanbul, Ankara, etc, you should dress more modestly and avoid wearing shorts.

Can you wear crop tops in Turkey?
It is generally better not to wear crop tops or anything that shows your midriff or cleavage in Turkey. You might see other tourists wearing crop tops around Marmaris and other places in the Turkish Riviera but if you choose to follow suit, be prepared to get more looks and male attention.
Do you need a jacket at night in Turkey?
It can get chilly in Turkey in the evenings, even during the summer months but especially in the other seasons. It is a good idea to pack at least one light jacket in your suitcase just in case.
Is it ok to wear sleeveless shirts in Turkey?
Yes. It is perfectly fine to wear sleeveless shirts and tops in Turkey. 

Do I need to cover my shoulders in Turkey?
No. You never need to worry about covering your shoulders in Turkey unless you plan on entering a mosque or other place of spiritual importance. 

However, in especially conservative areas like Konya, you might prefer to wear your most modest clothing where you can.
Final thoughts on what to wear in Turkey in 2023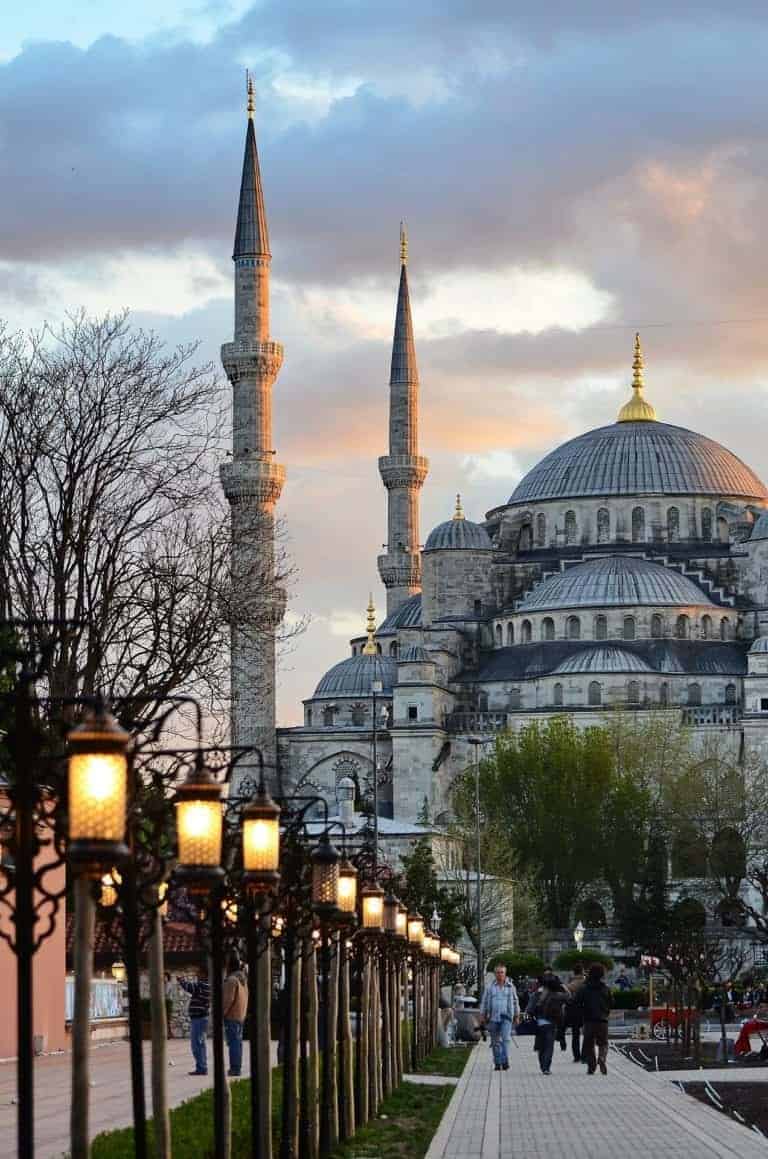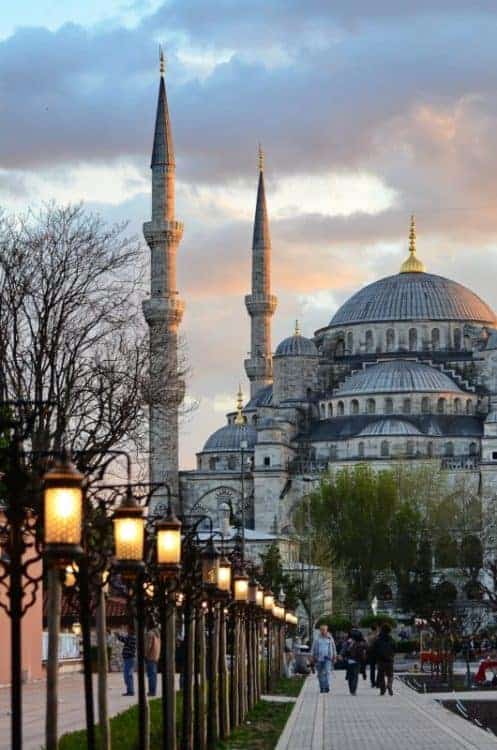 Have any questions about what to wear in Turkey or Turkey travel in general? Feel free to reach out to me via Instagram, or Facebook or drop me an email.
Safe travels! Melissa xo
---