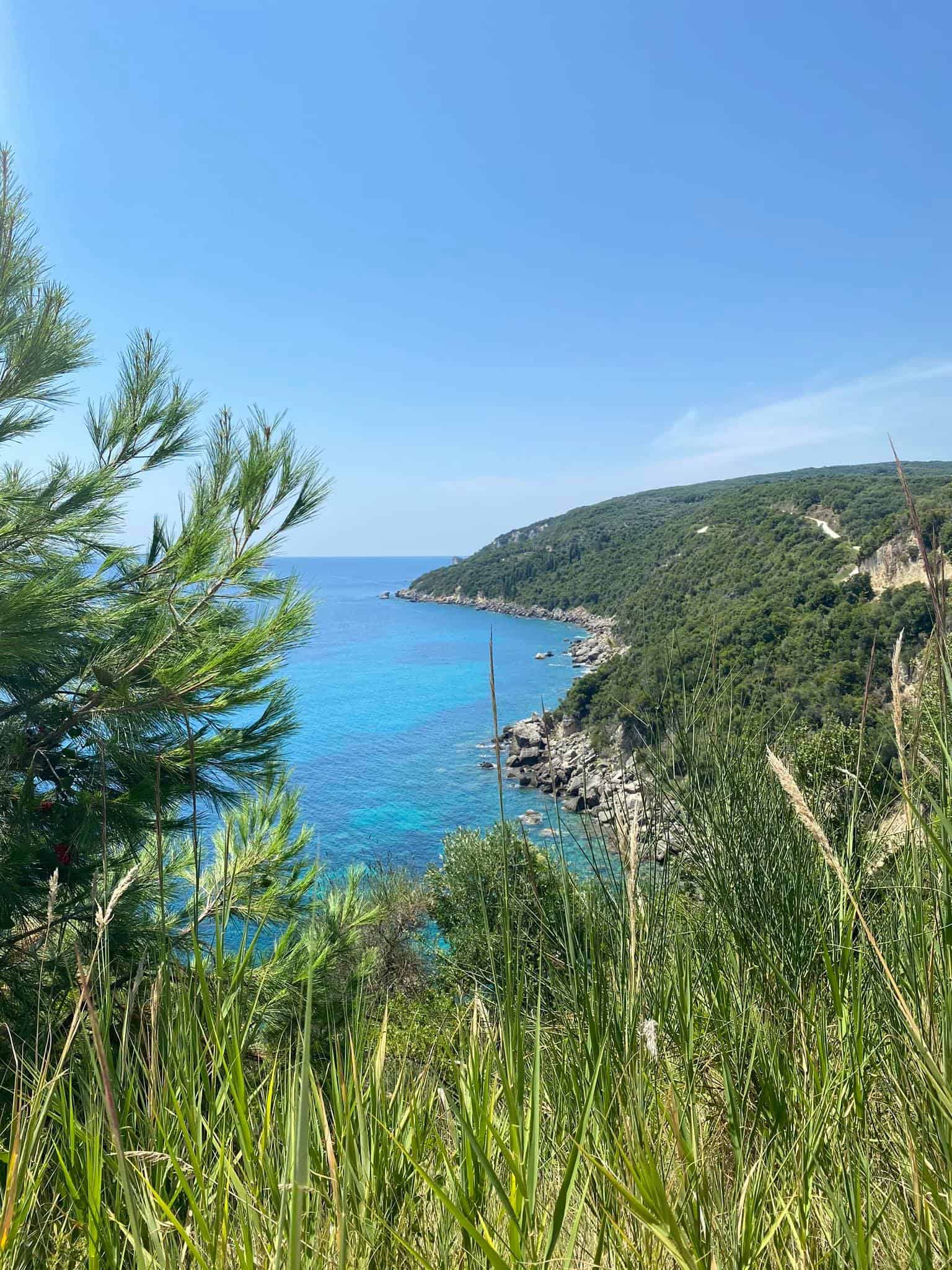 Parga, Greece is a quaint little seaside town that sits on the west coast of the Hellenic Republic. Internationally, it may be something of an unknown. However, it is the go-to annual vacation spot among many Greeks.
The seafront promenade, lined with gelaterias, tavernas, and stores selling cotton candy, oozes old-fashioned holiday charm. In the summer months, Parga is often heaving with Greek domestic tourists.
Yet still, that somehow adds to the appeal. In Parga, you feel that you've found a travel destination that is truly and unapologetically Greek.
Parga is conveniently close to the Ionian islands of Kerkyra (Corfu), Paxos, and Lefkada. The occasional day cruise boat stops by the port, bringing tourists to the town for a day. However, Parga is worthy of at least 3-4 days of your time, ideally as part of a wider Greece itinerary.
A Little History of Parga
Despite being situated on the Greek mainland, Parga's ambiance and scenery is more reminiscent of that of a Greek island. The town's charming pastel coloured houses cascade down the hilltops towards the sea – almost like a western Greek version of Italy's Amalfi Coast.
Most people travel to Parga for its beaches and a little rest and relaxation rather than for its history. However, the town's origins date all the way back to Mycenaean times.
The settlement has passed through various hands over the centuries. It has been under Venetian, French and Ottoman rule. Each of these civilisations have left their mark on little Parga.
The sun bleached remnants of an old Venetian castle constructed by Parga's Italian occupants still watch protectively over the town. Similarly, some of the building designs point back to Parga's short Ottoman past under Ali Pasha.
Parga Highlights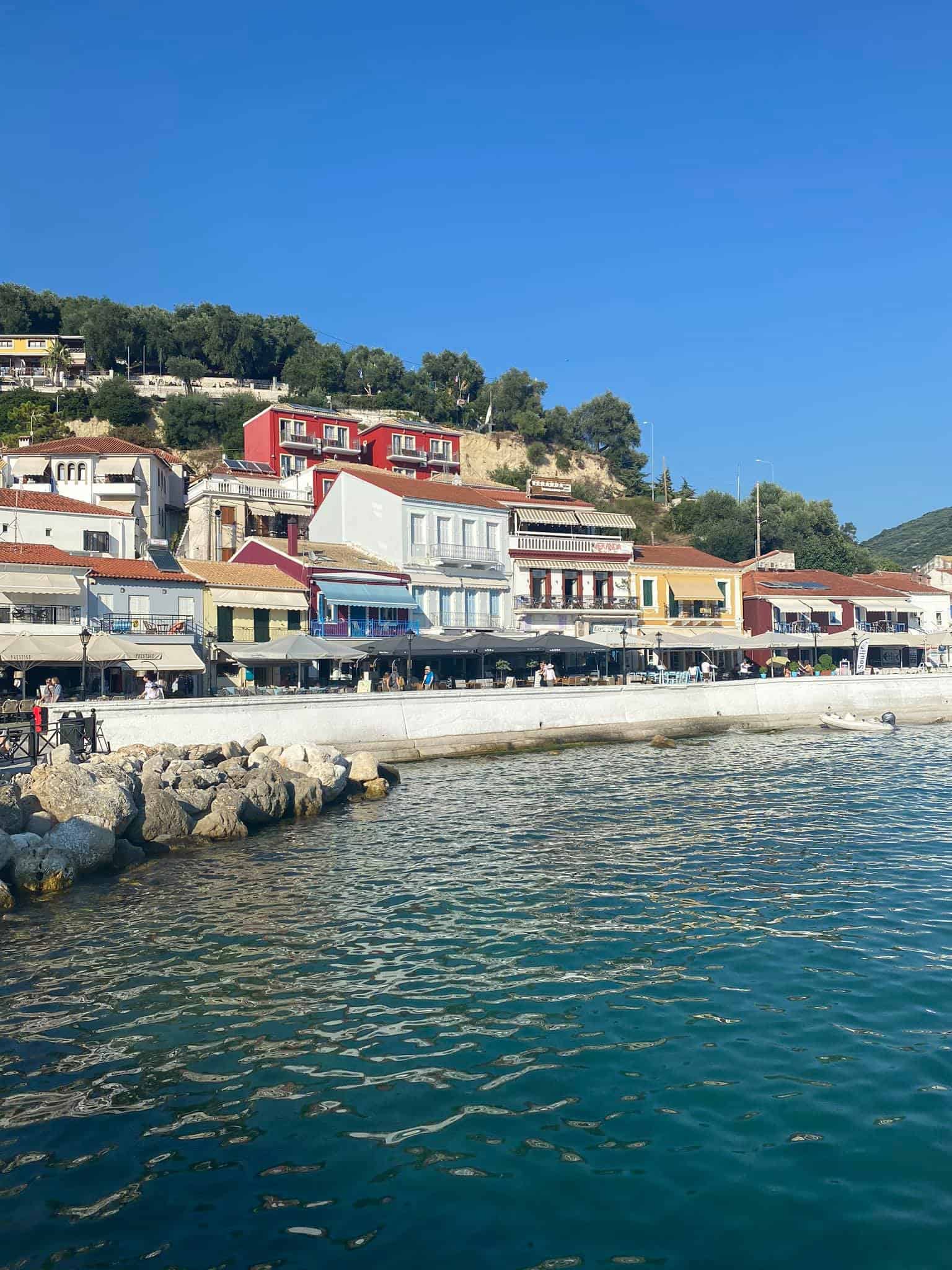 A few days in Parga is enough to enjoy the town. A week in the area is a good call if the main focus of your trip is to relax and enjoy the Greek summer sun.
A few highlights of visiting Parga are:
Hiking the scenic coastal pathway from Parga town to Sarakiniko


Tucking into sumptuous Greek cuisine at Taverna Andreas


Admiring the views over the town from the old Venetian castle


Relaxing on the shores of Valtos and Lichnos beaches


Marvel at the unique rock formations of Sarakiniko


Trek to the springs of Acheron river


Discover the abandoned monastery of Vlacherna


Getting lost among the labyrinth-like network of narrow streets


Enjoy Parga by night
Admire the views over the town from the old Venetian castle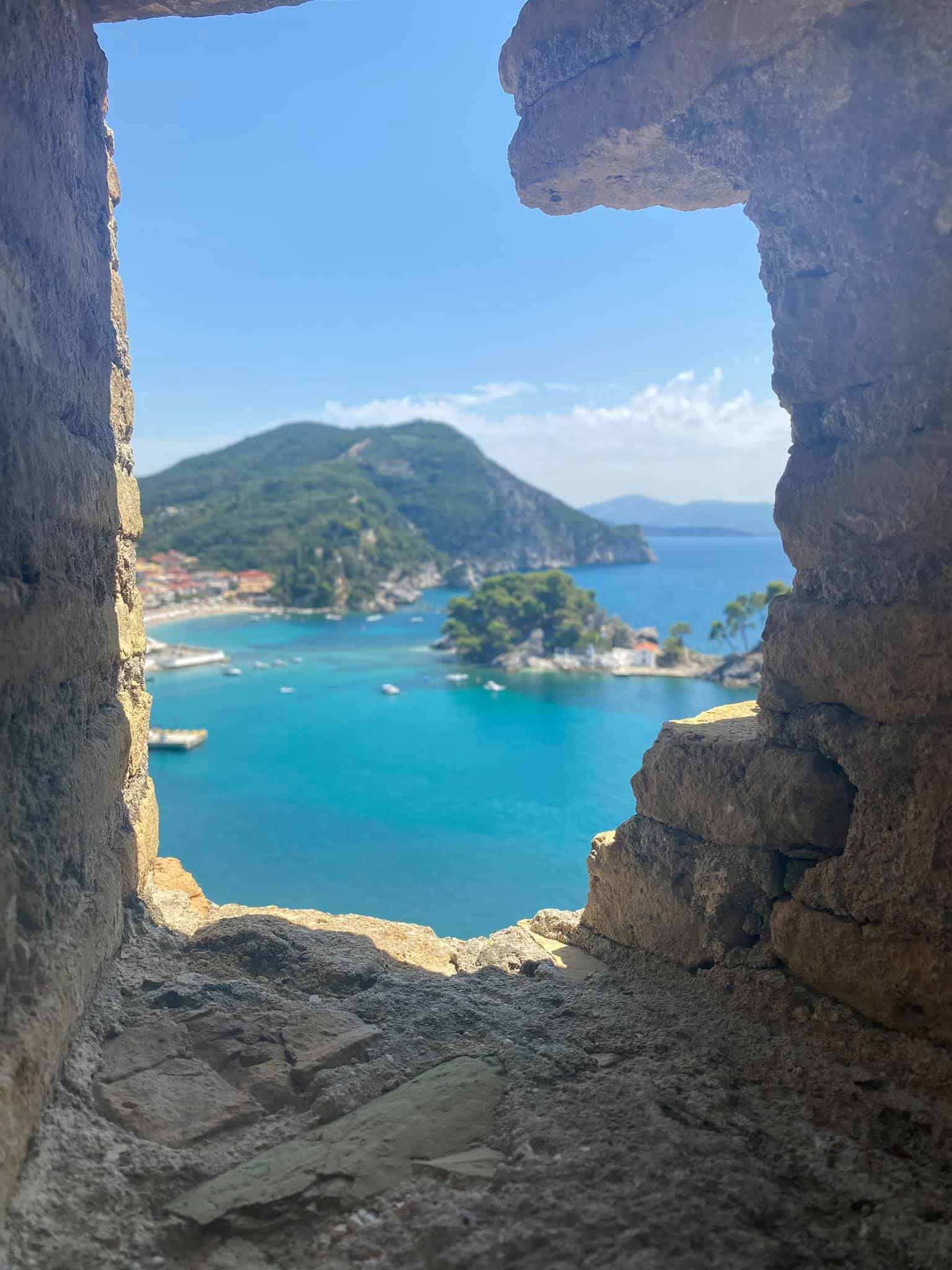 What remains of the impressive Venetian castle of Parga sits atop a hill watching over the town as it has done since the 15th century. The castle was initially built for defensive reasons. This lookout spot enabled the locals to protect themselves against attacks from pirates and Ottomans.

Today, the old Venetian castle boasts some of the most impressive panoramic views over central Parga. One of the remaining sections of the original structure has been transformed into a coffee shop that sells an array of drinks and snacks. You can sit outside with a Greek coffee as you look out over the town.
Relax on the shores of Valtos and Lichnos beaches
There are a selection of sandy beaches in and around Parga. The town beach itself is a nice place to unwind. It is surrounded by stores, bars, and tavernas, and looks out across to unusual rock formations that ascend from the sea.

Valtos and Licnhos are two of the most beloved beaches in the Epirus area. They both exude desert island vibes and sit against a backdrop of lush green pine trees.
Hike the Scenic Coastal Pathway from Parga town to Sarakiniko
Sarakiniko is an idyllic, picturesque beach situated just 12km away from Parga. Sea taxis depart for Sarakiniko every day from the town port. However more rewarding is to embark on an early morning hike from the centre of town, along the scenic coastal path to Sarakiniko.
The trail bypasses areas of secluded beaches and coves that can only be reached on foot or with private boats. It passes the abandoned monastery of Vlacherna and leads you through stunning woodlands before arriving at Sarakiniko.
Consider packing a picnic or ordering some food to go from one of the many eateries that line the Parga seafront. That way you can break up your journey with a scenic al fresco lunch among nature.
Head out early in the morning if attempting this hike during the summer months. In doing so, you can avoid the scorching temperatures of the midday heat. Spend a little time relaxing at Sarakiniko when you arrive, and then take the sea ferry back to Parga.
Rent a Boat for the Day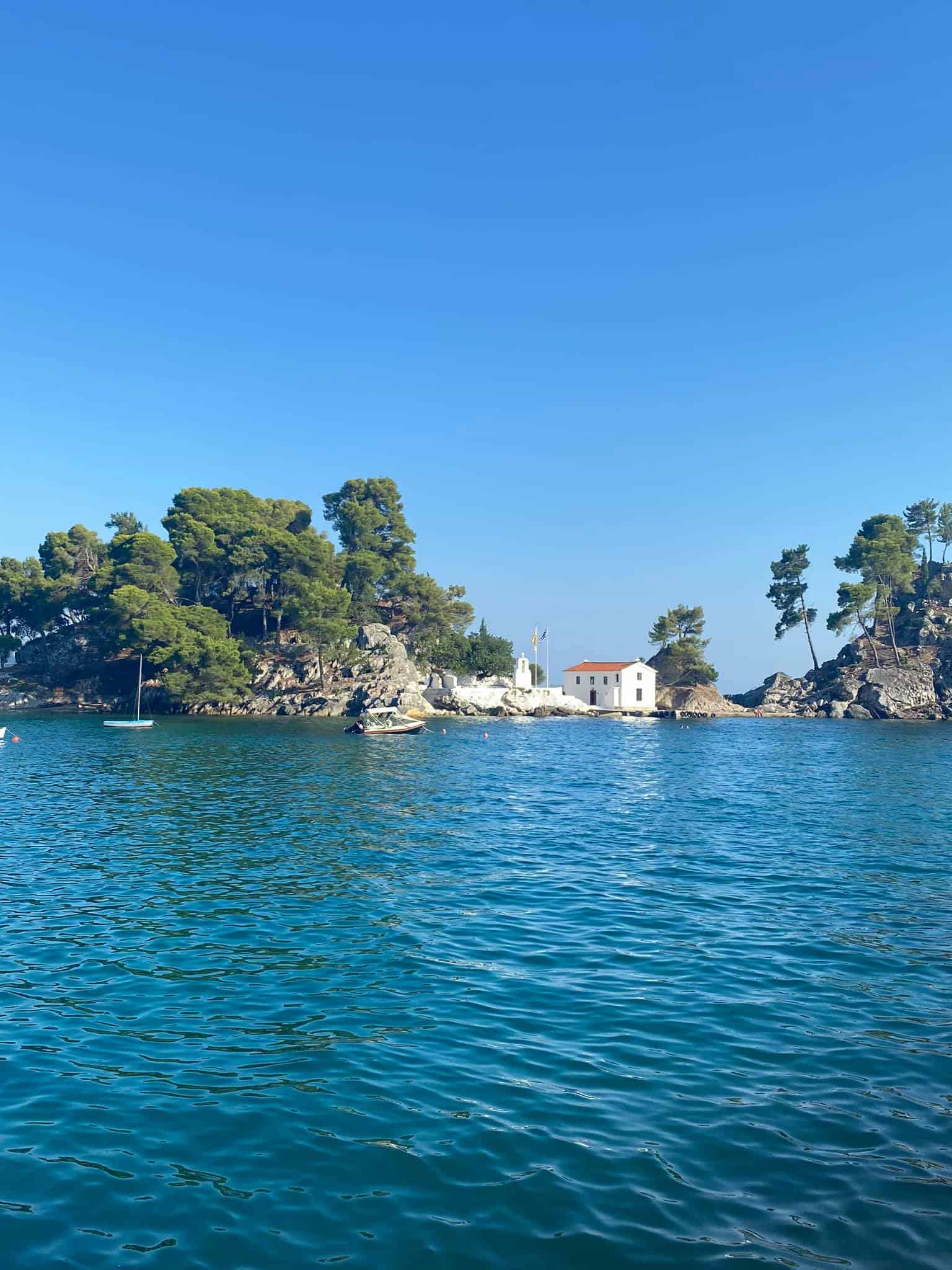 It is possible to rent a boat in Parga, like much of Greece, without having a boating license. All you need is a respect for the sea, and to follow the advice that the rental company will give you when you collect the boat.
Renting a boat in Parga enables you to explore the areas of coastline that are otherwise inaccessible. Of particular interest are the area's virgin beaches, and the uninhabited island of Panagia that sits across from the port area.
Tuck into Sumptuous Greek cuisine at Taverna Andreas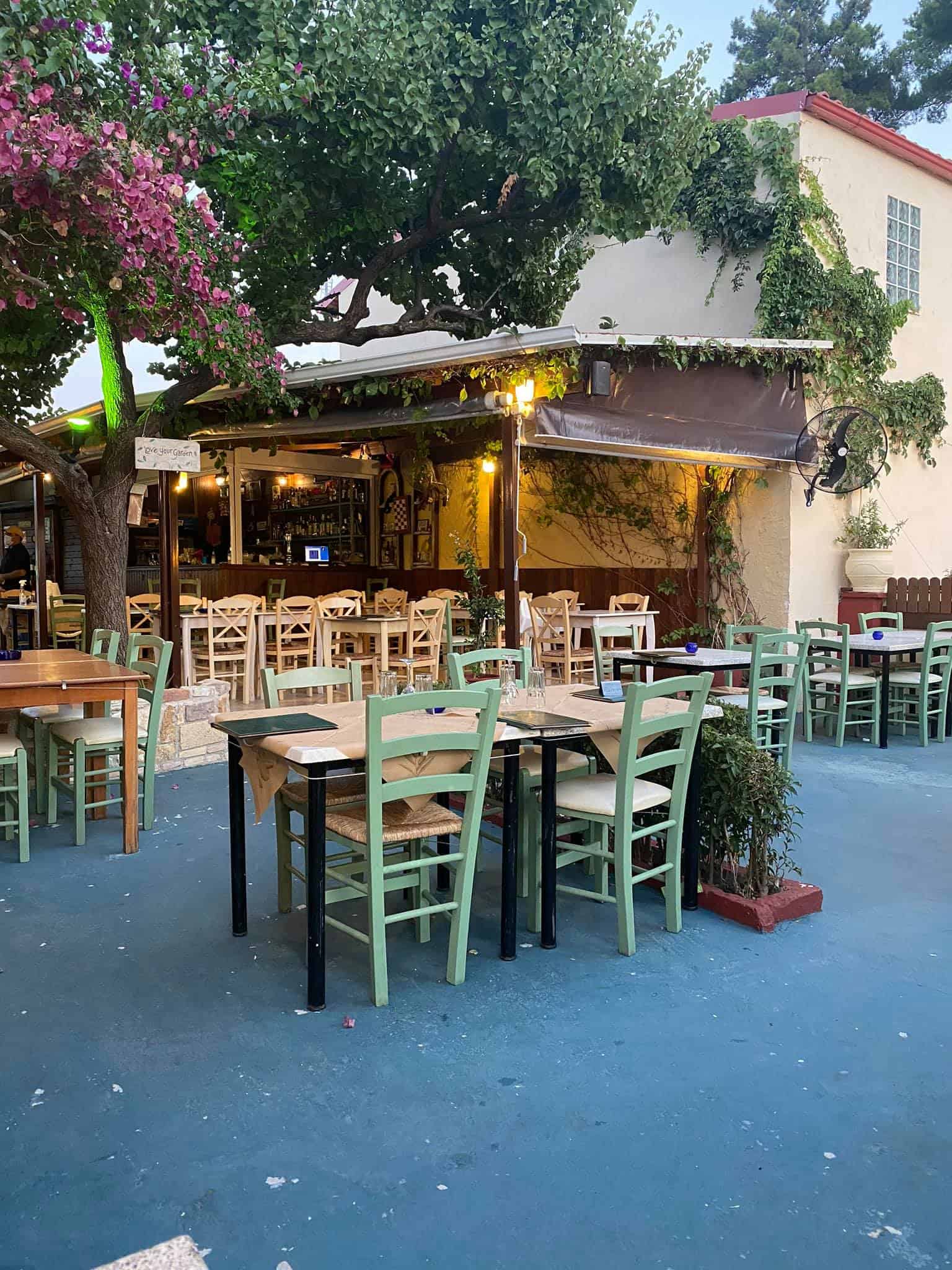 There is arguably no such thing as bad food in Greece. However if you want to tuck into authentic Greek cuisine of the highest quality, be sure to stop by Taverna Andreas.
Many of the seafront eateries serve cuisines that are more general and cater to an international palette. Meanwhile, Taverna Andreas stays true to Hellenic tradition.

Greek favourites like stifado, and giouvetsi feature on the menu here. So too, do delicious meze plates, and an array of fresh seafood dishes prepared with fish sourced from local waters.
Discover the Abandoned Monastery of Vlacherna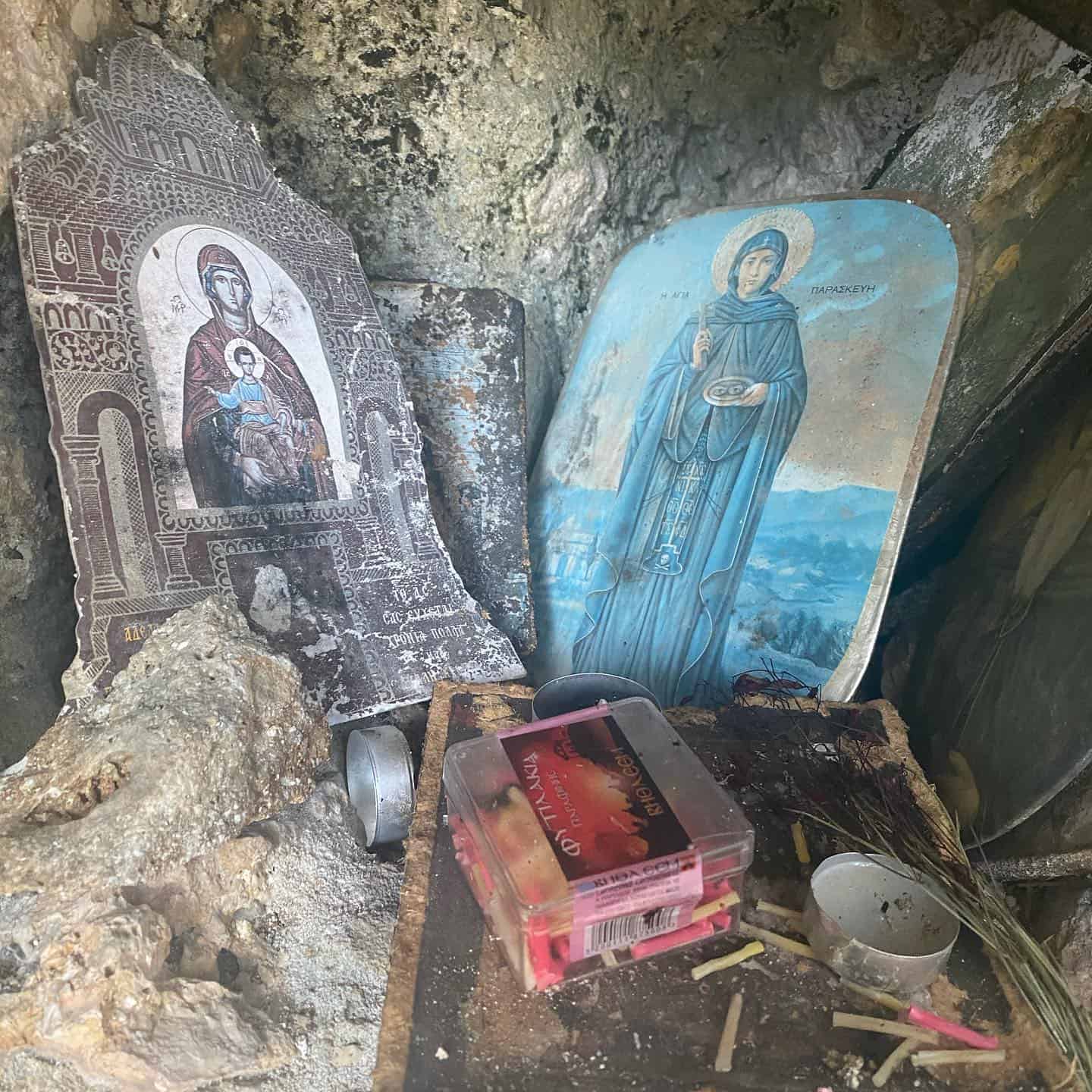 The abandoned monastery of Vlacherna awaits in the woodland just above Valtos beach. You will pass by it if you decide to attempt the hike from Parga to Sarakiniko.

Little is known about the monastery. Much of its existence is shrouded in mystery – including when it was built, and by whom.
One of the monastery's most notable features is its 15 story bell tower complete with nine bells. There are little alcoves around the site where walls have collapsed or crumbled in.
These alcoves have been transformed into little shrines by locals and tourists. Many religious messages, figures, plaques, and candles have been left in these makeshift shrines.
Trek to the Springs of Acheron river
The turquoise-coloured springs of Acheron river are steeped in magic and mythology. Legend has it that beneath these waters was the gate to the underworld and the home of Hades.
However, daytrippers to the area can feel assured that they will have a far less sinister experience. Countless hiking trails weave throughout the mountains and woodlands here. You can also rent canoes by the riverside or go horseback riding.
Explore Parga Old Town
Old Town Parga is characterised by a maze-like network of narrow cobbled streets and passageways. Many of the stores here sell souvenirs, and trinkets.
However there are also many artisinal boutique stores that sell beautiful apparel items. For instance, fine handmade Greek leather sandals, and resort-wear style summer clothes crafted by local designers.
Parga Tours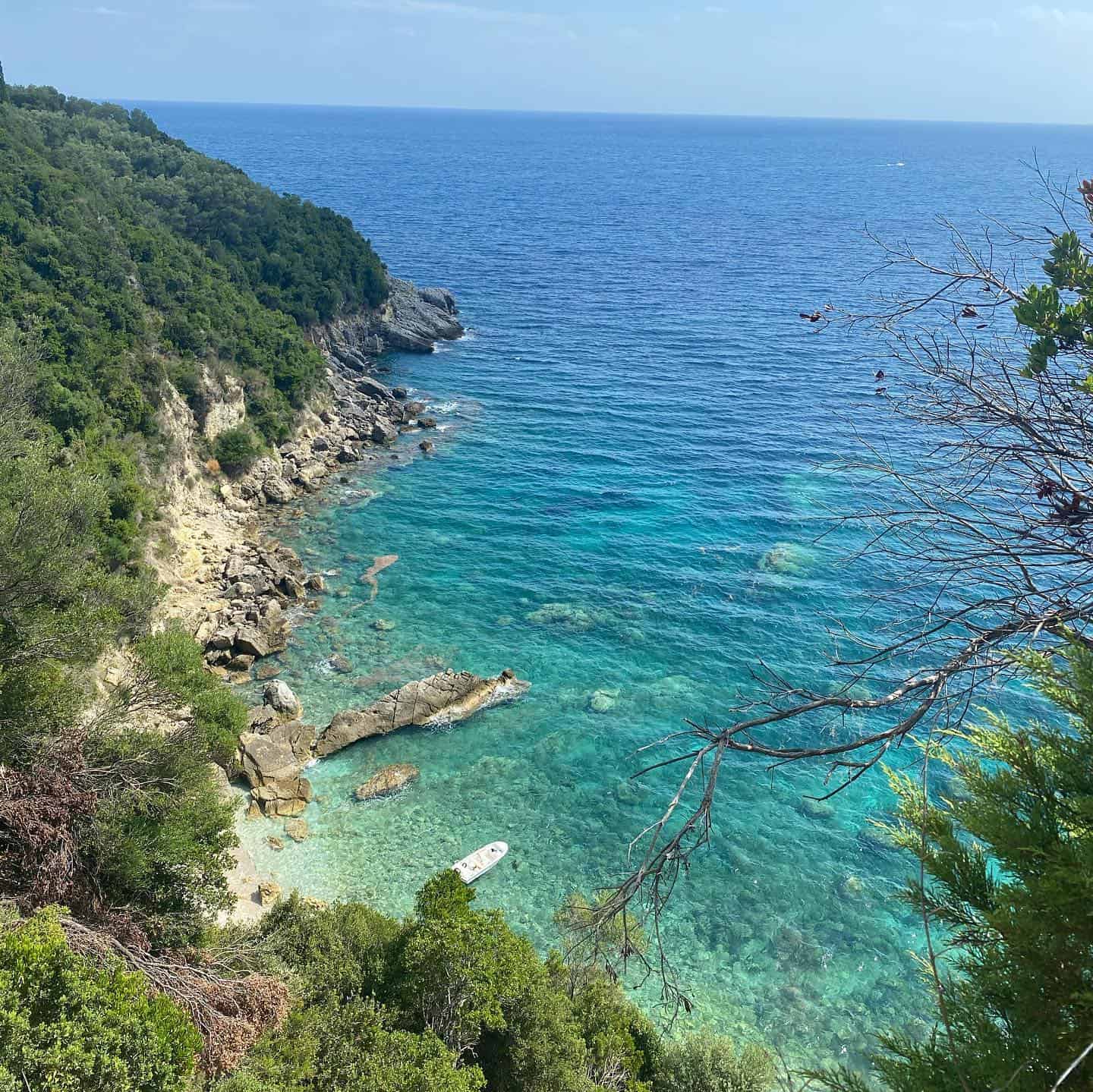 It is possible to take day trip excursions to Parga from the nearby islands of Corfu and Paxos. Similarly, if you are basing yourself in Parga, you may be interested to sail out to some of these little Ionian havens for a day.

A handful of reputable tours in the Parga area are detailed below. It is advisable to reserve your spot on tours that interest you online, in advance. This is particularly the case if you are travelling during July and August.
Where to Stay in Parga
Parga is a very popular summer travel destination for Greek domestic tourists. As such, there are a plethora of hotels and resorts here that cater to every budget and travel style.
One thing worth noting is that many Greek families come here for their annual vacations. Solo travellers and those travelling without children are best advised to book an "adults only" resort or a private Airbnb.
Otherwise, you may be disappointed to find that your hotel pool and communal areas are overrun by children in the summer months. A selection of highly recommended Parga hotels are detailed below.
Racconto Boutique Design Hotel (Adults Only)
Racconto Boutique Design Hotel should be the go-to luxury choice if you are visiting Parga alone, as a couple, or with friends. The hotel is located just 900 metres away from the centre of Parga, as well as the town's main beach.
Racconto has received international acclaim for its luxurious presentation and service, receiving awards from the Luxury Travel Guide Awards. Rooms here are decorated in a sleek black and white Avante-Garde style.
They boast views of the nearby mountains and the hotel pool respectively. The latest room rates and availability at Racconto can be found here.
Dracos Hotel
Dracos hotel is a stylish, contemporary hotel situated on the outskirts of Parga town. Rooms are spacious and have been decorated with sleek, monochrome furnishings.

You are just a short, ten-minute walk away from the centre of town. However, the ambiance here feels a million miles away from the hustle and bustle of civilisation. Dracos hotel is surrounded by forests and fragrant olive groves.
The hotel boasts both a family and an "adults only" pool. The pool bar is open every day until late and serves up a range of coffees, beverages, and light snacks. You can review Dracos hotel's latest availability and room rates here.
Getting to Parga
You have a couple of options for getting to Parga, depending on where you are travelling from. Aside from the day cruises that sail from Corfu and Paxos to Parga, you cannot get ferries here. The nearest ferry port is Igoumenitsa.
Buses to Parga
KTEL buses connect Parga with the rest of Greece. Because the town is small, you may have to connect in Igoumenitsa or Preveza city for services onwards to Athens, Thessaloniki, and Ioannina.

Bus schedules and prices are subject to change. Most providers operate on a more limited service outside of the summer season. You can browse the latest information on the KTEL Prevezas website here.
Parga via Igoumenitsa
Igoumenitsa is one of the main ports for Epirus and Northern Greece. The town itself is not all that interesting or aesthetic. However, most ferries from Corfu, Paxos, and the Ionian sail here.
If you are travelling in the Ionian islands, you may have to connect in Igoumenitsa for Parga. Buses run regularly between Igoumenitsa and Parga and a ticket costs approximately 6 euros one way.
It is possible to take a cab. However, a cab from Igoumenitsa to Parga will cost around 30 euros.
If you need to stay overnight in Igoumenitsa to make an onward travel connection, you will not be disappointed. There are plenty of low cost accommodation and dining options available here.
Getting Around Parga
Central Parga is relatively compact. You will find it easy to get around on foot – even if your hotel is slightly out of the centre.

Sea taxis run daily between Valtos, Lichnos, and Sarakiniko beaches. You will also find several taxi ranks scattered around the downtown area. Expect cab drivers to charge you at a rate of 2 euros per mile.
Final Thoughts
Don't hesitate to reach out to me if you have any additional queries about visiting Parga, Greece, or planning a trip to Greece in general. I have lived in Greece for 3.5 years now and I am happy to assist with any questions you may have.
Safe travels! Geia sou! Melissa xo
---