Living in Greece is a dream for many. Every year, thousands of people venture here on vacation, fall completely in love with the scenery, the culture, and the Mediterranean lifestyle, and start to research how they can make the move themselves.
But is living in Greece really as magical as it sounds? I visited Athens in 2017 and four and a half years later, I'm still here!
So, the answer to that question is: probably. But at the end of the day, life is life, wherever in the world you choose to live.
Living in Greece comes with both its advantages and its problems. This post will provide an honest look at all of these things.
Living in Greece
To many, the mention of living in Greece conjures up romantic images of whizzing around narrow Athenian streets on the back of a handsome guy's motorbike. You envisage enjoying some of the best food in the world, and of spending summers on beautiful Cycladic islands with translucent blue waters. Probably there is some plate smashing and Zorbas dancing in there too.
The reality is that living in Greece isn't without its problems, just like anywhere else in the world. Recently, Greece was awarded the title of being the worst place in the world for ex-pats to live.
That is a very bold and unjust statement. However, all that glitters is definitely not gold either.
My Experiences in Greece
I also acknowledge that for me, living in Greece means that I have it pretty good. As a Digital Nomad, I am here in Athens working remotely for American, Middle Eastern and British companies.
As such I earn much more than the average resident in Greece. This also means that I do not have to deal with a lot of the bureaucracy or problems of working with a Greek employer.
There are not many international companies in Greece/Athens so opportunities for educated ex-pats are scarce. I am among a fortunate few ex-pats able to live and work in Greece while maintaining the flexibility of schedule, and the same comforts and privileges as in the UK.
Positives of Living in Greece
The Weather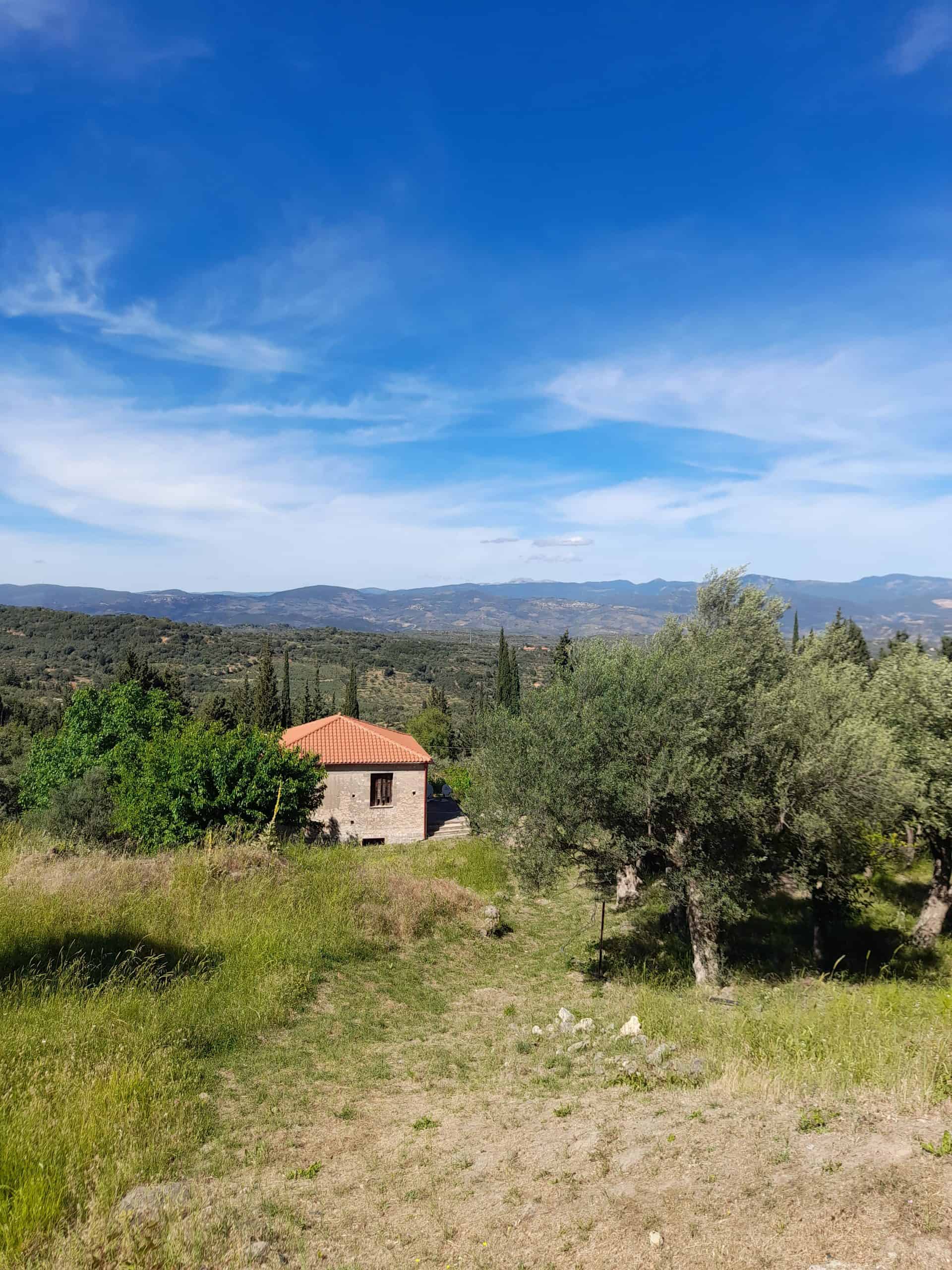 The weather is obviously a huge plus of living in Greece. Both the mainland and the islands essentially see 365 days of sunshine a year.
Temperatures do dip as low as 2-3 degrees in the winter months, and there are occasional bursts of winter rain or snow.
Northern Greece and areas like Thessaloniki and the Sporades see substantially colder winters than Athens and the south. However, for the most part, the sun is always shining.
When the weather is nicer, people generally feel much happier. The Greek climate can do wonders for your mental health! Not to mention, you are more inclined to go hiking or spend time outdoors when it's perpetually sunny.
The laid back Greek lifestyle
People living in Greece may not have a lot. However but they definitely know the right way to live.
Even in the capital of Athens, there is not the same stress about money and careers as in say, London, New York, or Paris. You seldom see the same kind of hurried atmosphere of business people rushing from one place to another as you would in central London.
Greek people consider family, friends, and enjoying life as the priorities. This is a refreshing change from the obsession with material things/career success that you often see in the UK and other parts of western Europe.
The cost of living
The cost of living in Greece is substantially lower compared to the UK and most western European countries. Sure, the salaries in Greece are lower so this is somewhat relative.
Greece is still on the road to economic recovery. There are certainly locals here who make an average Greek salary that lies in the region of 500-700 euros and struggle to break even.
However, for most foreigners moving to Greece, the cost of living is pretty good. That is even considering additional costs that you will likely have to pay here such as health insurance.
Costs are rising year on year, and the Airbnb boom has not made the process of finding apartments in Athens any easier. But even so, you can have a comfortable life here. If you work in Greece remotely on a western salary, even better.
A coffee in Athens is often as little as 2 euros and dining out is relatively cheap. You can enjoy a better standard of living in Greece and enjoy more disposable income or save money effortlessly.
The food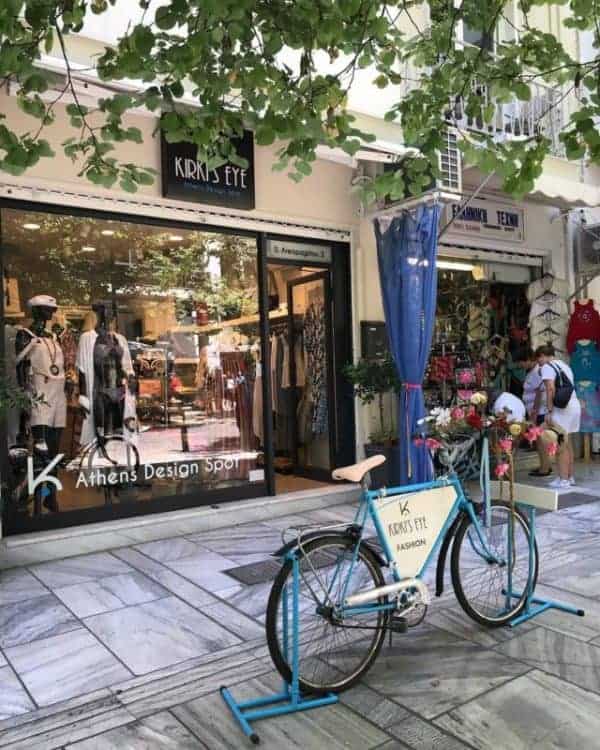 If you feel that there is not much variety in Greek cuisine, you are searching in all of the wrong places. Though I often felt tired of eating the same few dishes when I lived in Italy, I never have the same feelings here in Greece. Greek food is far more than just souvlaki, gyros, and moussaka.
It is easy to find home comforts and fresh, excellent quality ingredients from the supermarkets here. One of the best things about living in Greece is the weekly farmer's markets that are held in various neighborhoods around the country.
Fresh fruits and vegetables taste much better here. This is perhaps because they are locally sourced and not plagued with pesticides and preservatives.
Living in Athens provides the additional benefit of having a more international selection of eateries to choose from. Though the number of foreign restaurants in the Greek capital is relatively small, you can still find authentic eats from Thailand, Vietnam, Korea, India, and beyond.
Downsides to living in Greece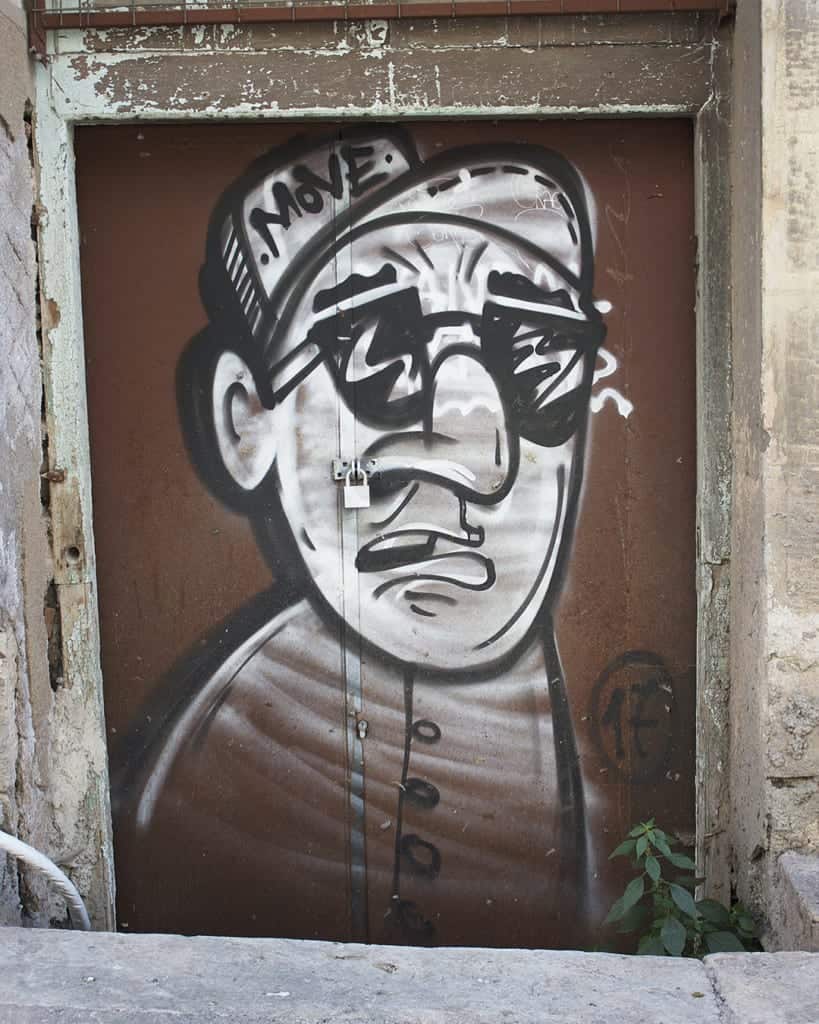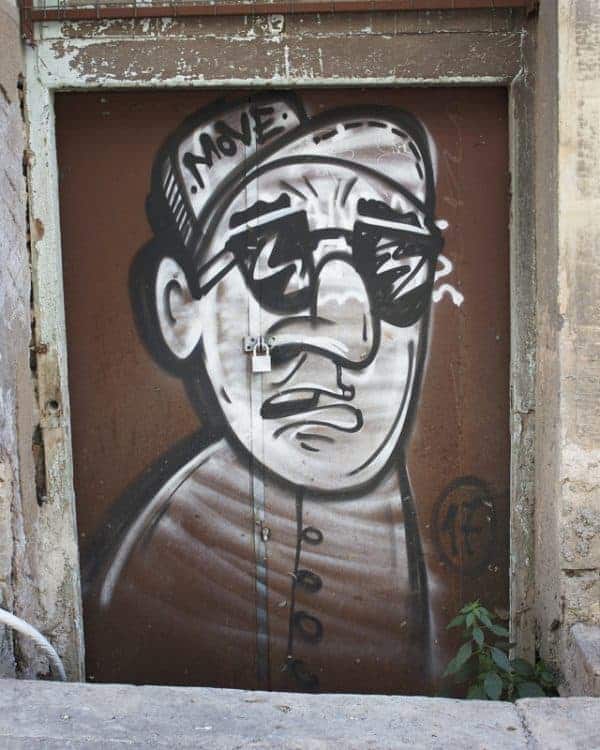 Bureaucracy
Greek bureaucracy is a major issue for anyone living here. Oftentimes, it seems as though the most simple task is made infuriatingly difficult by an excessive amount of red tape and paperwork.
The word bureaucracy in itself is somewhat misleading. It almost implies that getting things done in Greece requires a lot of checking and due diligence.
In reality, many processes here are a disorganised mess. Most of these defy all logic.
When you first arrive in the country and you are trying to apply for residency, or open up a Greek bank account, you might presume that things go as smoothly as they do in your home country.
Hearing that the administrators have lost your paperwork or being referred to here, there, and everywhere seems charming and ¨quintessentially Southern European¨ at first.
After a few months, it tests your patience. If there is one thing holding back the Greek economy and deterring foreign investors, its bureaucracy.
There have been some hilarious examples of this in the Greek media in recent years too. In one instance, a man had been accidentally documented as having died.
He had been fighting for his records to be updated for over a decade with no success. He is unable to inherit property, receive pensions, benefits, etc. Because he is incorrectly documented as being dead!
It can be difficult to integrate into society
One of the most challenging aspects of living in Greece for me has been being accepted by Greeks and integrating into society. That is, even with having a Greek partner.
That said, most of my friends are fellow foreign people living in Greece. In my case, this is surely not helped by the fact that I work alone from coffee shops as a Digital Nomad, rather than being among Greek people.
I have however felt largely unwelcome by my partner's friends and family. In Greece, people hold strong traditional values and a powerful sense of pride in their culture.
That's fine, but as a foreigner, I feel that you will always be seen as an outsider. This is particularly true if you live on a remote Greek island or in a rural area where people are even more conservative.
I have been excluded from family events and essentially looked down upon because I am not Greek. I think this is something that depends largely on the background of people you involve yourself with in Greece.
However, in my experience of dating Greek men, this seems to be the norm rather than the exception. Many Greek parents expect their kids to marry Greek. Anything outside of the status quo will cause headaches for all involved.
Unfortunately, many of my foreign friends living in Greece have reported the same. Foreigners are fun to experiment with.
However, ultimately it is expected to have a serious relationship with only Greeks. If you fall in love with a Greek person living in Greece, you may encounter issues with their family depending on how traditional/conservative they are.
Gender roles and perceptions of women
Sometimes living in Greece reminds me of England in the 1950s. Traditional gender roles are still very much the norm among many people. I can't identify with the expectations of women nor the attitudes that are commonly expressed towards them.
We complain about gender inequality in the west and indeed it definitely is not obsolete. However, the acknowledgment of the issue, the push for equality, and the progress that has been made are light-years ahead of Greece.
I will frequently hear things that I cannot or should not do because I am "a lady" or proclamations that women are less capable in certain areas. Following the economic crisis, it is not uncommon for both partners to work in Greece.
Women are not expected to be stay-at-home housewives. However, they are expected to take on their hours of long work IN ADDITION to their domestic responsibilities. This is particularly true in rural areas.
A woman in Greece should still assume the "traditional" tasks associated with her gender. For instance, cleaning, cooking, taking care of the children, and all the while looking perfect while doing all of it.
As someone who grew up in the west, where genders are enforced as being more "equal" and where I have studied and worked in masculine industries. I will never be able to identify with this Greek perception of gender.
With all of the above considered, it should go without saying that Greeks are expected to follow the traditional life route. That is: aspiring to marriage and having children as a priority.
Economy and taxes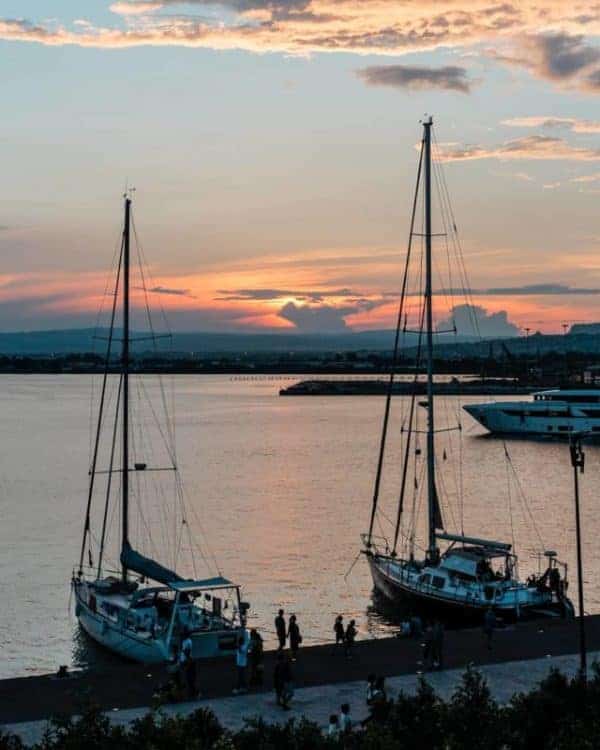 Everyone has heard about the economic crisis that hit Greece. People living in Greece may not be very affluent, but the problem is caused by a vicious cycle that could be resolved if the government took action.
Only one in five Greeks pay their taxes. One thing that may seem startling to an outsider is that tax evasion is so blatant.
Everywhere you go, people are trying to avoid documenting their income and paying taxes. Everywhere.
Imagine my surprise when I had to have dental surgery in Athens to remove a wisdom tooth and the dentist began haggling with me about the price of the surgery. He was bidding prices as though we were haggling over a scarf at an Arabian souk.
You will often find that restaurants, bars, etc do not give you receipts. This is because they do not want to declare taxes on that income.
You can't blame the locals though, Greek taxes are incredibly high. People that are self-employed have to pay huge fees upfront that cripples them.
This situation is not going to improve any time soon. If you decide to move here, you may face tax-related headaches, particularly if you are self-employed.
Lack of international community
It can be difficult to make friends and meet people with common interests living in Greece. Since there are incredibly few international companies with headquarters in Greece, there are also few professional ex-pats.
To work in most jobs here, you need to be able to speak Greek. That is unless you plan on teaching English or you are able to secure a gold dust position at an English-speaking multinational company.
This situation has improved somewhat in recent years. Athens in particular is quickly emerging as a Digital Nomad hotspot.
It is quite easy to find events and coworking plans on websites such as Meetup. However, even so, most foreign people living in Greece only seem to stick around anywhere from a few months to a year.
They typically work in temporary-style jobs that they do for the experience. For instance, volunteering in a refugee camp, working as an au pair, being an English Tutor, etc. As such it can be sad to constantly make friends and then have to say goodbye again.
Parting Words
Are you considering moving to Athens or dreaming of living in Greece? For more practical advice, I have also written this guide on moving to Greece.
2021 update: I wrote this post way back in 2018. I am still living in Athens now and my situation has changed a lot since I initially wrote this.
---