Living in Greece is a dream for many. Every year, thousands of people venture here on vacation, fall completely in love with the scenery, the culture, and the Mediterranean lifestyle, and start to research how they can make the move themselves.
But is living in Greece really as magical as it sounds? I visited Athens in 2017 and five years later, I'm still here!
So, the answer to that question is: probably. But at the end of the day, life is life, wherever in the world you choose to live.
Living in Greece comes with both its advantages and its problems. This post will provide an honest look at all of these things.
Living in Greece
To many, the mention of living in Greece conjures up romantic images of whizzing around narrow Athenian streets on the back of a handsome guy's motorbike. You envisage enjoying some of the best food in the world, and of spending summers on beautiful Cycladic islands with translucent blue waters. Probably there is some plate smashing and Zorbas dancing in there too.
The reality is that living in Greece isn't without its problems, just like anywhere else in the world. Recently, Greece was awarded the title of being the worst place in the world for ex-pats to live.
That is a very bold and unjust statement. However, all that glitters is definitely not gold either.
Positives of Living in Greece
There are plenty of opportunities to travel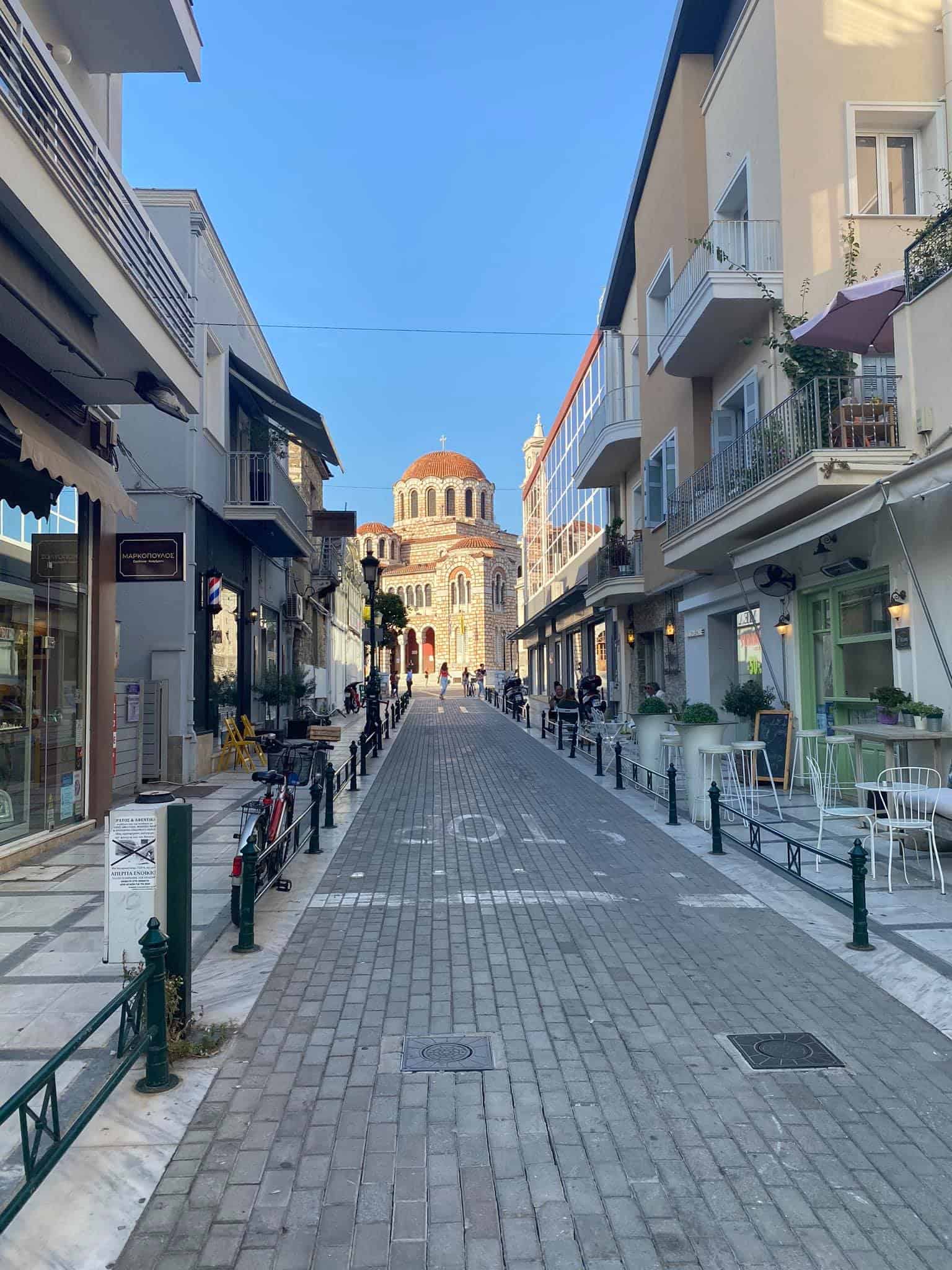 Wherever you choose to base yourself in Greece – be it an island, or in a city like Athens or Thessaloniki, you will have plenty of opportunities to explore your new home. There are literally thousands of Greek islands just waiting to be explored, as well as gorgeous, lesser-known areas of the mainland.

Better still, Greece is not an expensive place to travel (for the most part). With the exception of visiting super popular islands such as Zante, Skiathos, Santorini, and Mykonos in the height of summer, you can easily embark on a Greece itinerary that doesn't break the bank.

If you are living in Greece, you obviously have a lot more flexibility in your schedule. You can schedule your island hopping and exploration for the months before the tourist hordes arrive, or you can head to Nafplio for the weekend just because.

The roads in Greece are generally pretty good, so driving in Greece, at least on the mainland, and the popular islands is not as daunting as people seem to think. The public transport network here is also reliable and comprehensive, making it easy to get from where you are based to whichever area interests you.
Greece has so much to offer, beyond the popular destinations. You may find that when you live here, you don't really feel any need to head out to other countries!
You can also experience Greek Autumn and Winter tourism. There are many charming little stone villages in rural areas where you can cosy up in a little cabin by a crackling fireplace in the colder months.
A plethora of cultural and historical activities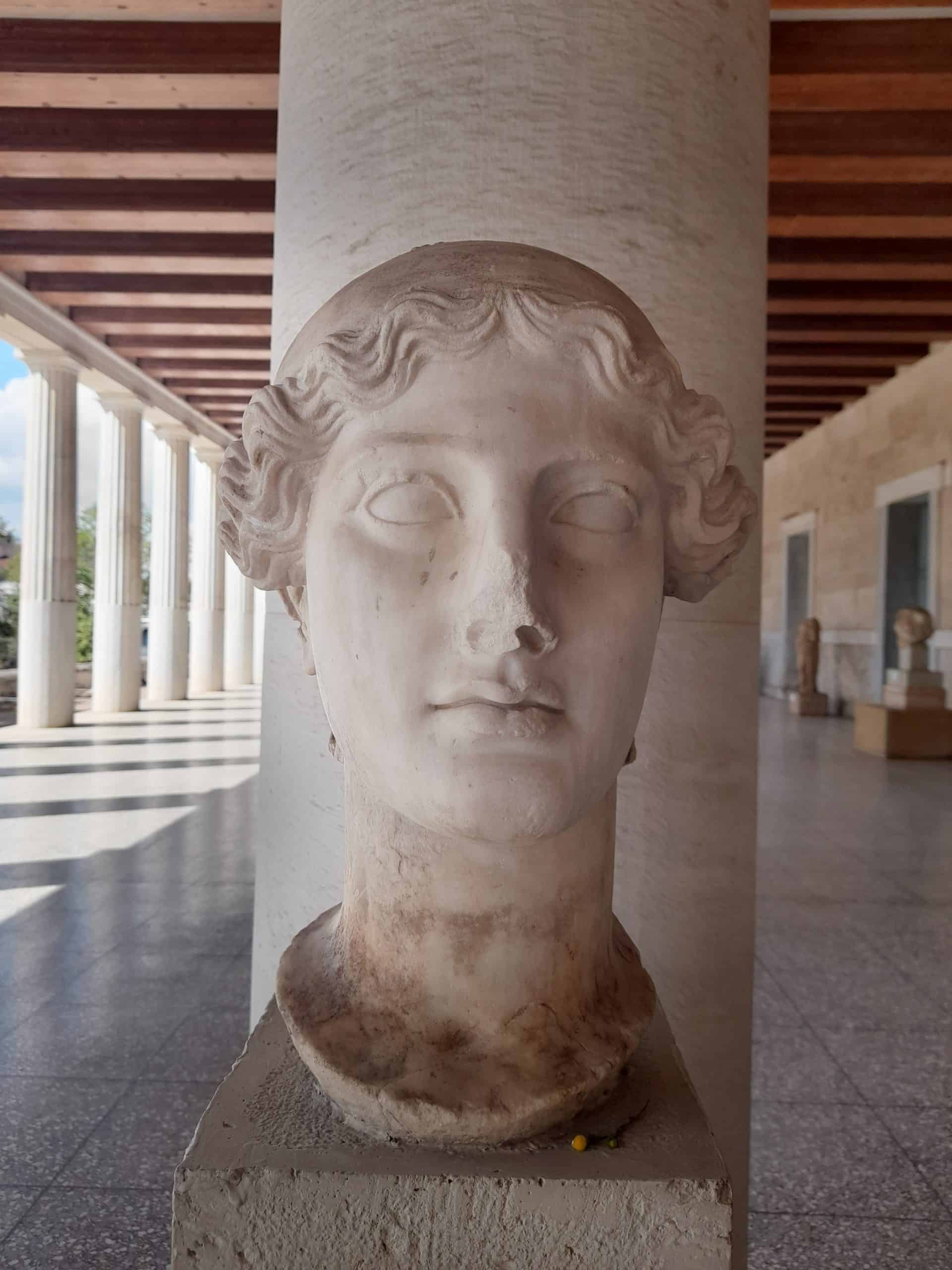 Greece is a country that is rich in history, culture, and gastronomy. Indeed, Athens is the second oldest city in Europe (after Plovdiv, Bulgaria) and dates back to around 3000BC.

If you are interested in modern and ancient Greek history, you will not be disappointed with the number of museums, UNESCO heritage sites, and archeological sites around the country. There are 300 national and private museums scattered around the country, documenting Greece's history from the Neolithic period to the modern day.

In Athens alone, there are more than 100 museums. Many Greek museums and historical sites are also free to enter on certain days of the year. You will never find yourself bored in Greece as even after living here for years, there is always another museum to visit, a new exhibition on tour, or another ancient ruin to wander around.
Festivals and cultural events that take place throughout the year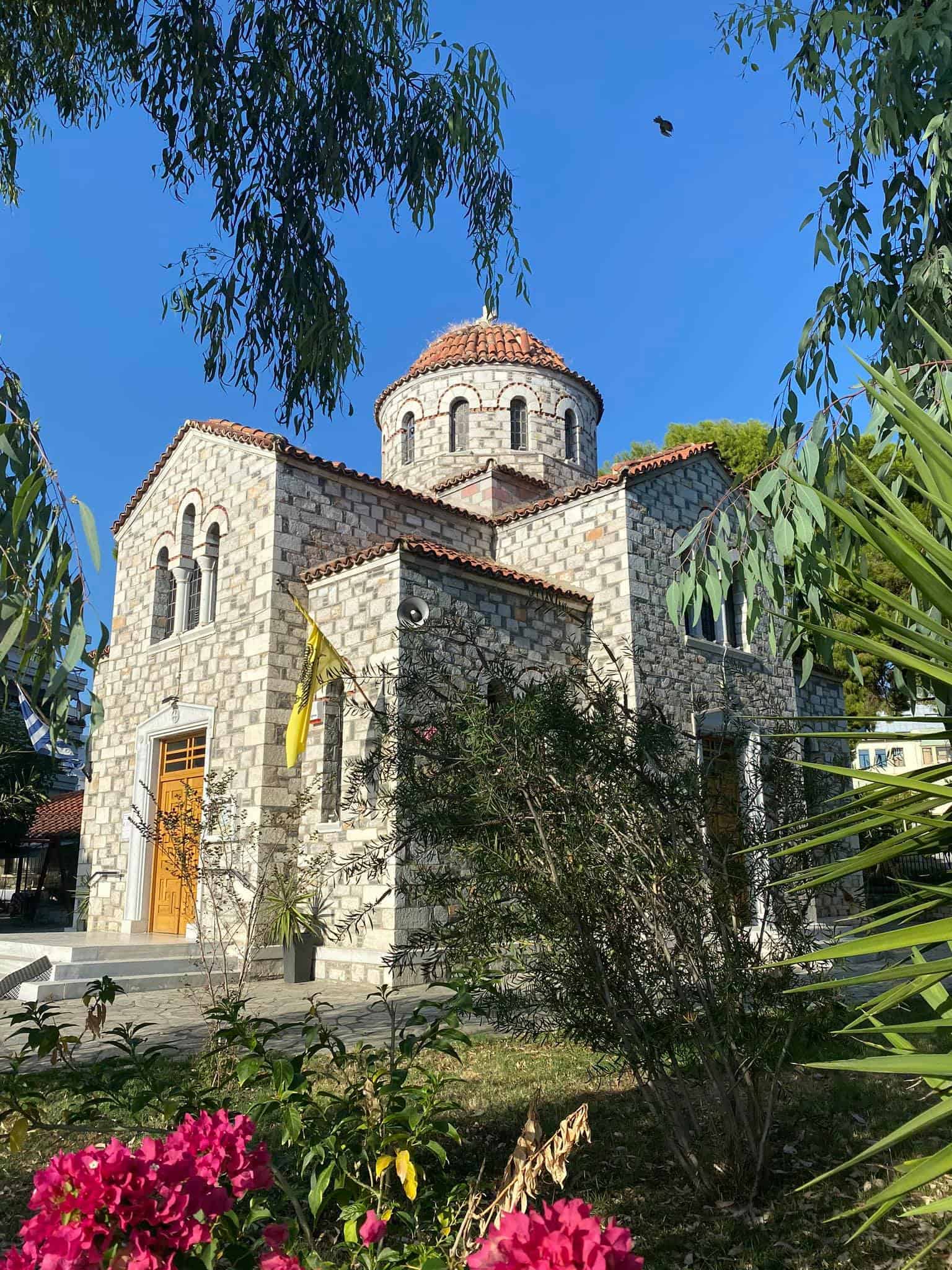 Various cultural festivals and events take place every year in Greece. Some take place throughout Europe, whereas others are unique to Greece.

When you are living in Greece in March, you get to experience these various parades and celebrations that help you gain a deeper understanding and appreciation for the local culture. For instance, in the spring, Greeks celebrate "Apokries" or "carnival". 
In 2023, this will take place between February the 5th and the 26th. The term "Apokries" translates to mean "no more meat" and the period exists to countdown the period of fasting up until Orthodox Easter.
This is one of the most colorful celebrations in the Greek calendar. Throughout this period, all over the county, people host Apokries costume parties.
You will find particularly raucous ones held in the nightlife district of Gazi in Athens. This all reaches a crescendo with the Apokries carnival in Patras.
Here, giant floats depicting animals, clowns, cartoon characters, and all manner of weird and wonderful beings, are marched down the streets as all-night parties take place. Equally interesting are the military parades that take place across the country for Greek Independence Day (March 25th) and Oxi Day (October 28th).
There is an expanding international community
Greece is a largely homogenous country, but it is becoming more international with each passing year. This, in part, is due to an increasing amount of people choosing to work remotely, and opting for quirky Athenian neighbourhoods, or beautiful islands in the Cyclades.
In parallel, Greece is making it easier for financially independent people to move to the country on a medium or long term basis. (For instance, the introduction of the financially independent person's visa and the Digital Nomad visa have made things easier for remote workers).

It is great to connect with and befriend locals, and most Greeks speak a good level of English. You probably also want to connect with fellow expats and people from your home town so that you know people "in the same boat" as you that can help you with various things.

Certain areas of the country have larger expat hubs than others. For instance, Athens, Rhodes, Corfu,and Thessaloniki have large international communities.

However, if you are on a remote island like Alonissos, you may find things more isolating. Meetup.com, Couchsurfing, and Internations are all great platforms where you can connect with locals and expats and attend events.

You can also use Greece expat Facebook groups to meet people. There are a few general expat groups, as well as groups for expats based in a specific area.
You can create a post introducing yourself and seeing if anyone would like to go for coffee. Obviously you need to use common sense when meeting people off the internet but you might be surprised by how many like-minded people you find!
Greek food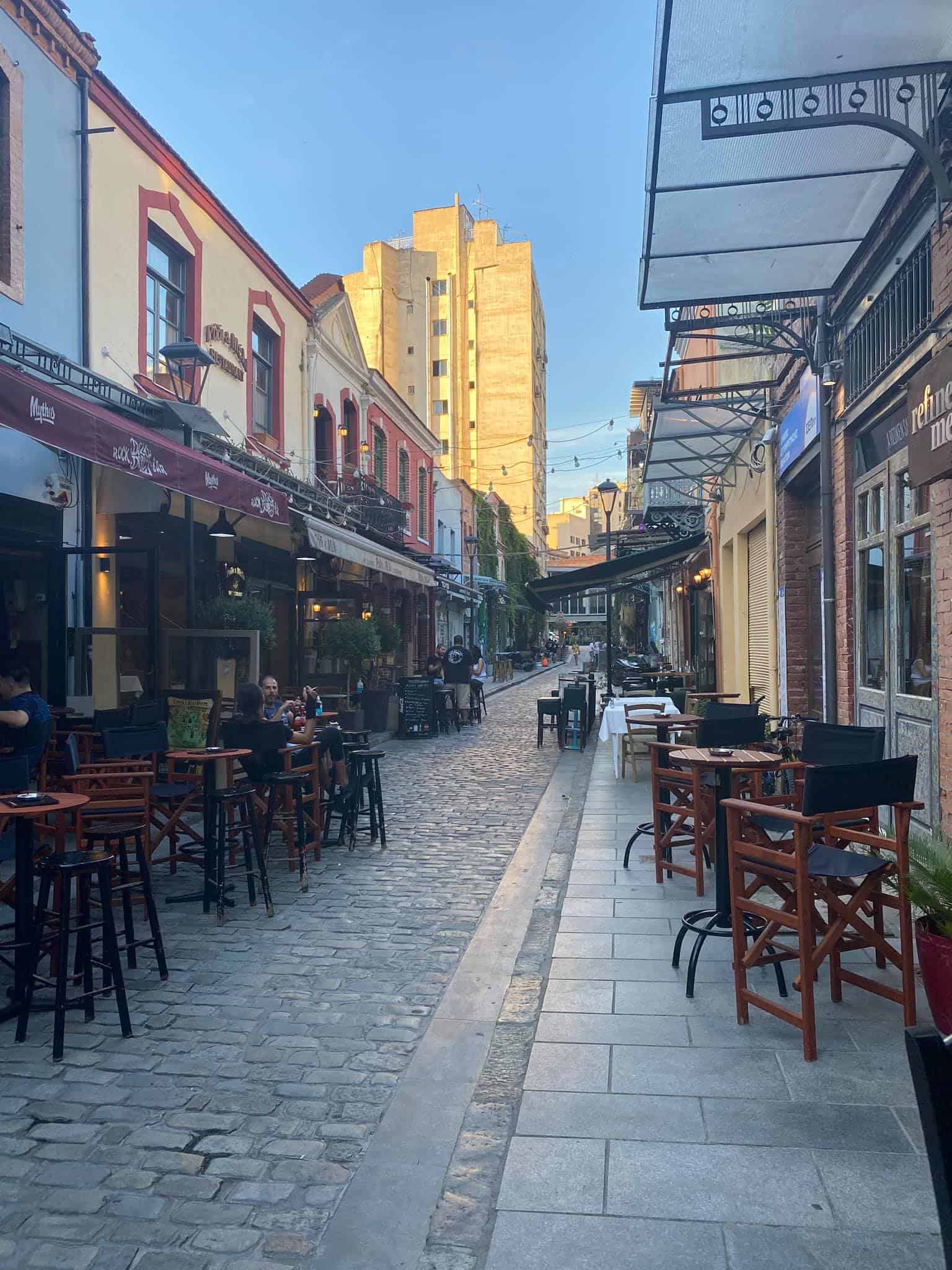 Greek gastronomy is a highlight of both visiting and living in the country. Moussaka is arguably the national dish of Greece and at first glimpse, people often feel as though there is not much variety in the local cuisine.

That couldn't be farther from the truth. Greek food goes way beyond just moussaka, gyros, and souvlaki.
In fact, you could be living in Greece for months/years and still feel as though you are perpetually discovering new dishes! Better still, different regions and islands of Greece boast their own local dishes that can't be found in other parts of the country!
Even if you are vegan, vegetarian, or have dietary restrictions, you will find options that suit you here. Meze dishes are a highlight of dining out in Greece.

This concept is similar to Spanish tapas and involves ordering several different small plates to share among your dining companions. Popular meze dishes include yellow fava bean puree, fasolakia (braised green beans cooked in tomato sauce), and Kolokithokeftedes (Greek zucchini fritters).
You can try these dishes at Mezedopoleio restaurants that specialise specifically in meze plates, or you can head to tavernas. With the exception of very touristy areas, dining out in Greece is pretty affordable.

So, you will probably find that you are able to dine out here far more often than you can in your own country (depending on where you are moving from). You can also regularly eat out at mageiros here.
These are low-cost dining places that could be compared to canteens. They will often serve ready-made homecooked meals such as pasticcio, lasagne, moussaka, chicken and potatoes, and other sumptuous treats. You can pick up a huge portion for a few euros.
Greek nightlife culture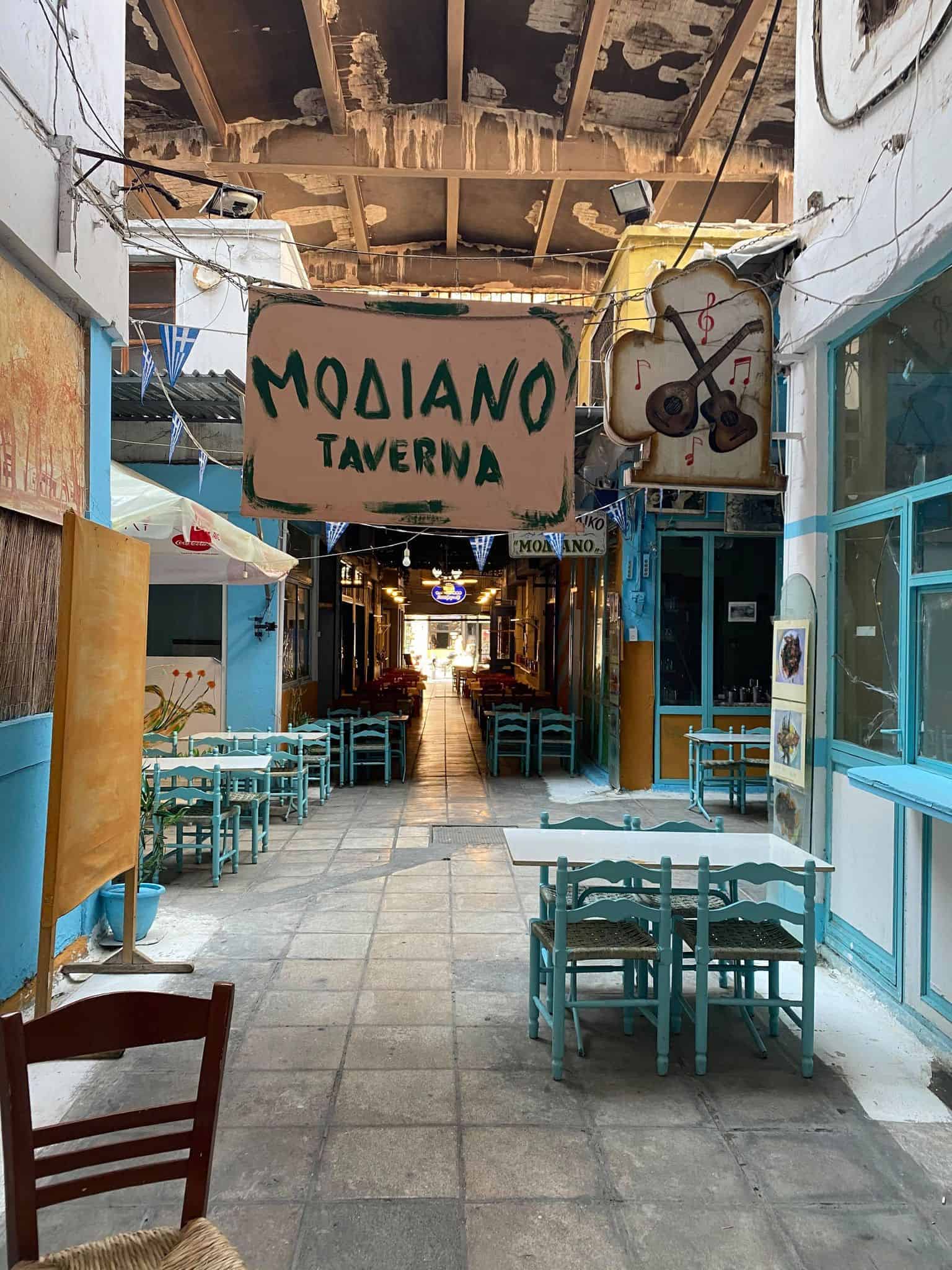 Greece is definitely a night owl (after all, people often don't eat dinner until anywhere between 9 and 11 pm!) Whatever kind of nightlife scene you prefer, you will find what you are looking for here.

There are plenty of clubs in Athens, Thessaloniki, and other Greek cities and islands. The nice thing about the drinking/nightlife culture here is that although people love to socialise over a carafe of raki, ouzo over ice, or a bottle of sweet Greek wine, they never drink to excess.

Greece doesn't have the same rowdy nightlife culture as say, the UK, or parts of western Europe. People indulge in Greek alcohol while enjoying the company of their friends, and often stay out until the early hours of the morning, but they don't get unruly.
Going to a Greek bouzouki bar can be a fun experience. Here, live folk and bouzouki music is performed in front of you as you tuck into delicious traditional food.

It is not uncommon for people to get up on the tables and start dancing with their drinks, or for the musicians to hand out small instruments to people so that they can participate. In the summer months, beach clubs pop up on the islands, and the beaches near Athens and host live DJs from across Europe and the world.
Greece is a great jumping-off point for exploring wider Europe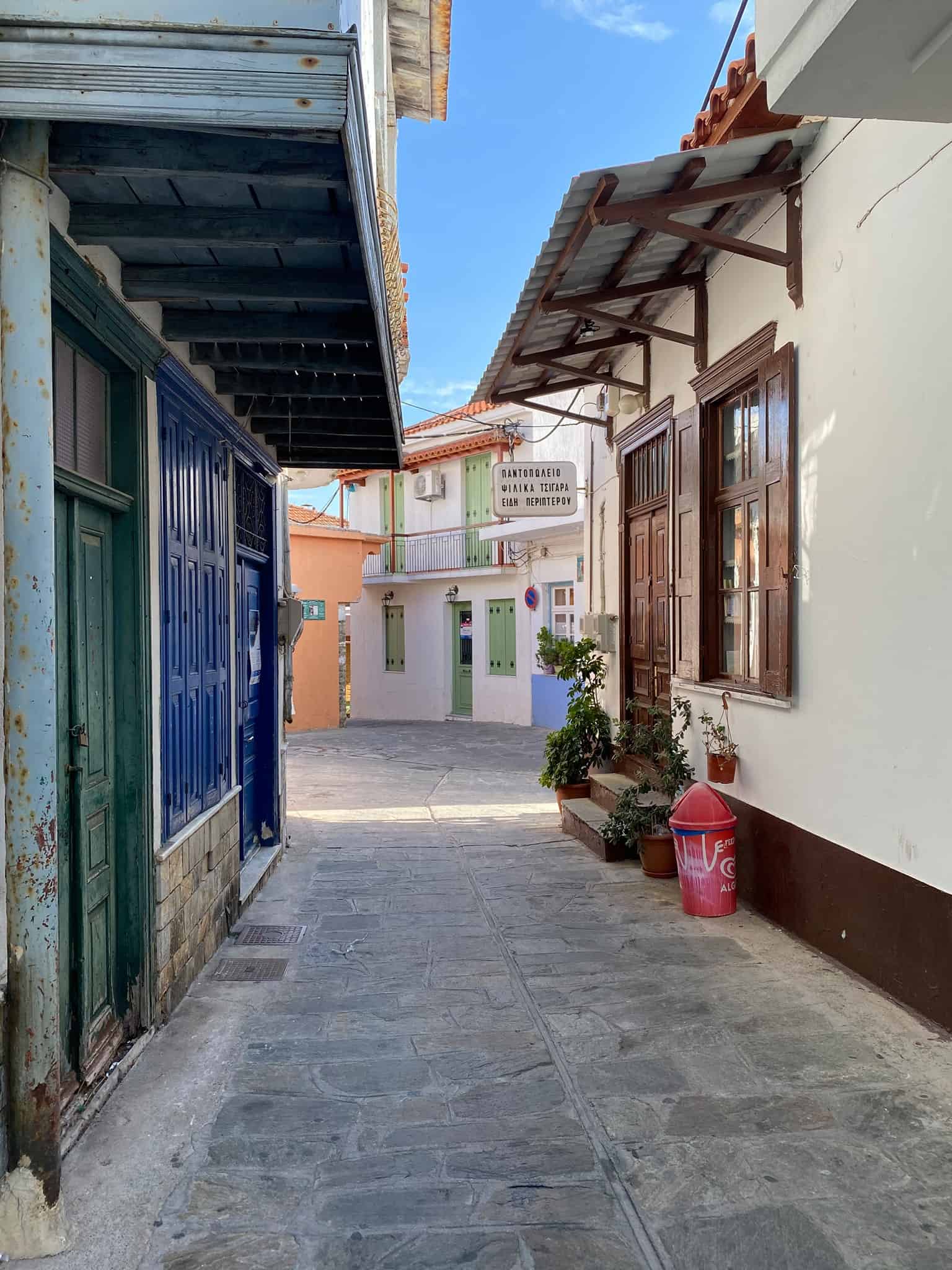 Greece's location in Southern Europe makes it a great base for further travels around Europe and the Middle East. Athens International Airport (Eleftherios Venizelos) is the largest in the country and makes the best starting point for long-distance flights.

Numerous other airports across Greece also offer a broad selection of flights around Europe. (Heraklion's Nikos Kazantzakis International Airport and Thessaloniki's Macedonia International Airport are also two large hubs).
You will be able to find affordable flights from Greece to other European cities throughout the year that won't break the bank. Aegean Airlines and Olympic Air are two excellent national carriers, but many reliable low-cost budget airlines also service routes from Greece.
For instance, Ryanair, Easyjet, Jet2, etc. One thing to keep in mind though is that although there are flights to Europe and the United States from Athens, Greek airports only offer a limited amount of routes to more long-haul destinations.

For instance, you can fly from Athens to Singapore with the low-cost airline Scoot, and transfer from Singapore to other Asian destinations. However, for a lot of long-haul flights to Asia, or flights to destinations in the Middle East, you have to transfer to Istanbul, there are no direct flights from Athens.
The weather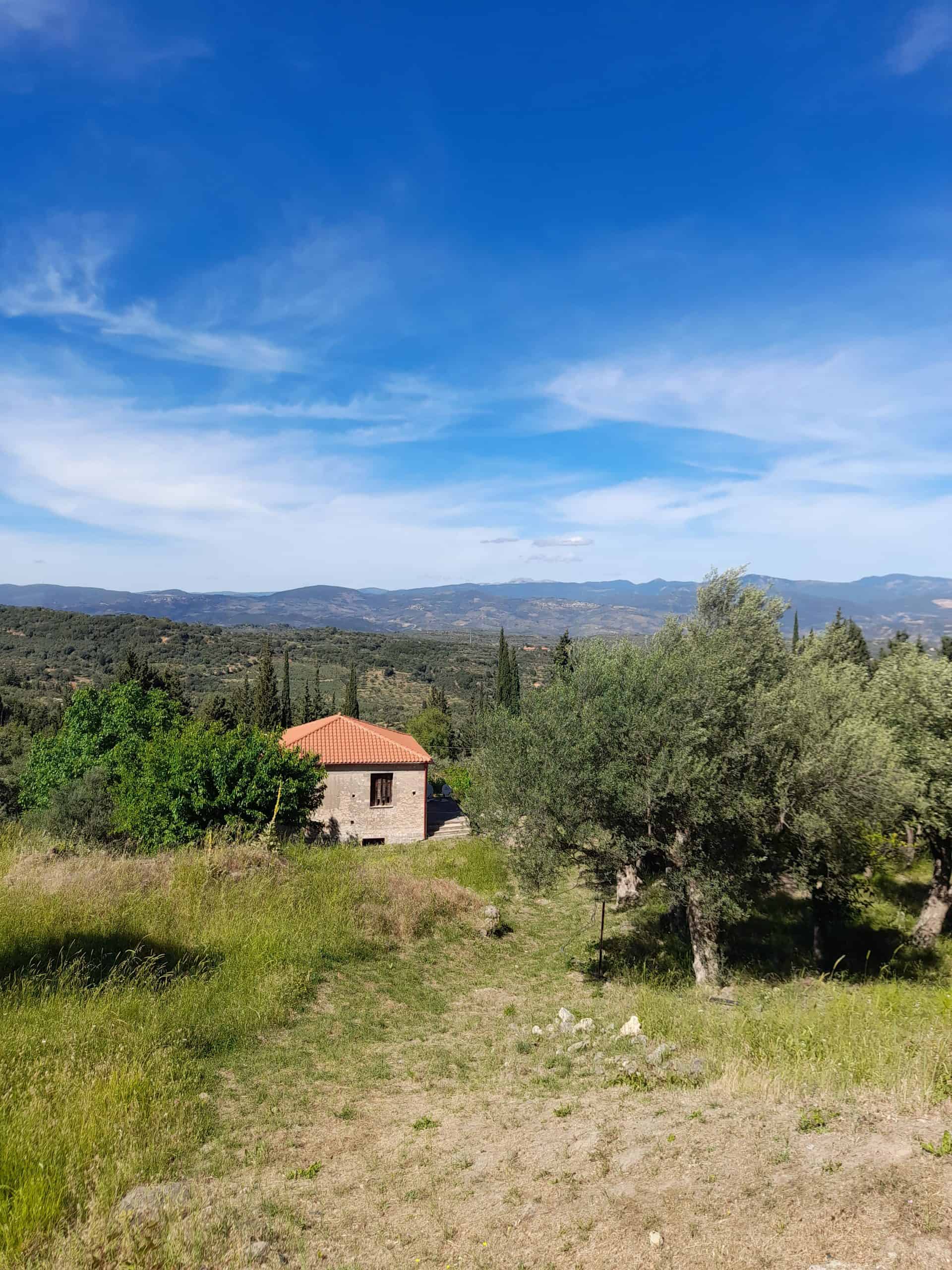 The weather is obviously a huge plus of living in Greece. Both the mainland and the islands essentially see 365 days of sunshine a year.
Temperatures do dip as low as 2-3 degrees in the winter months, and there are occasional bursts of winter rain or snow. But you never get the same blistering cold winter weather here as you see in many other parts of Europe.
Northern Greece and areas like Thessaloniki and the Sporades see substantially colder winters than Athens and the south. However, for the most part, the sun is always shining.
When the weather is nicer, people generally feel much happier. The Greek climate can do wonders for your mental health! Not to mention, you are more inclined to go hiking or spend time outdoors when it's perpetually sunny.
The laid back Greek lifestyle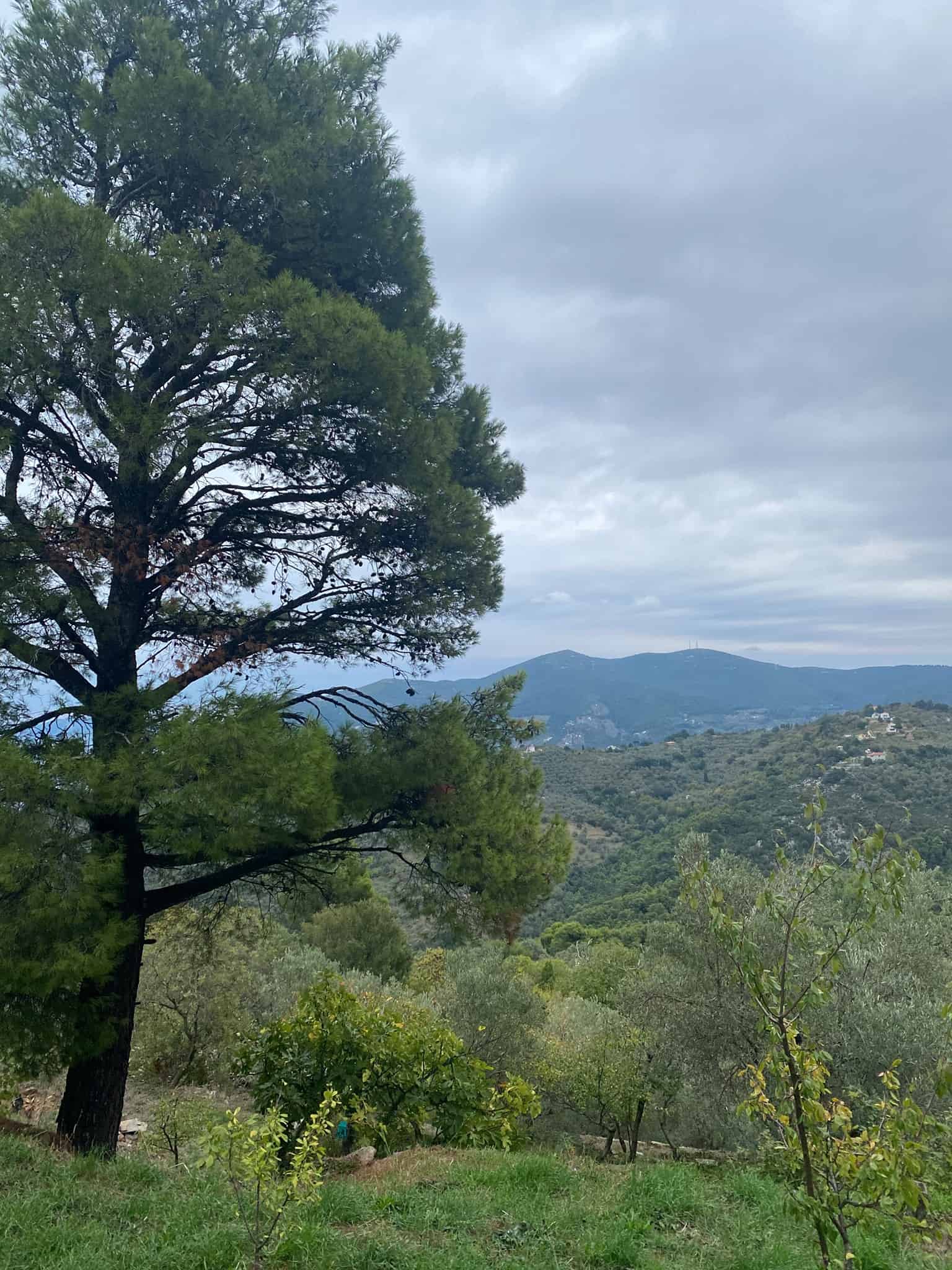 People living in Greece may not always have a lot. But they definitely know the right way to live.
Even in the capital of Athens, there is not the same stress about money and careers as in say, London, New York, or Paris. You seldom see the same kind of hurried atmosphere of business people rushing from one place to another as you would in central London.
Greek people consider family, friends, and enjoying life as their priorities. This is a refreshing change from the obsession with material things/career success that you often see in the UK and other parts of western Europe.
The cost of living
The cost of living in Greece is substantially lower compared to the UK and most western European countries. Sure, the salaries in Greece are lower so this is somewhat relative.
If you are hoping to relocate to Greece and find employment opportunities, it is important to manage your expectations. Greece is still on the road to economic recovery.
There are very few international companies with headquarters or large offices in Greece and those that do exist, require employees to speak Greek. You will find it very difficult to find a job here unless you are fluent in the language and even then, the salary may not be what you are used to.
There are certainly locals here who make an average Greek salary that lies in the region of 500-700 euros and struggle to break even. If you are financially independent and you will have a source of income or pension from outside of Greece, you will be able to live here very comfortably.
You may even find that you are able to effortlessly save and set money aside. Costs are rising year on year, and the Airbnb boom has made it more difficult to find rental accommodations across the country. But for the most part, living in Greece is still more affordable than in many other parts of Europe.
Greek coffee in Athens is often as little as €2 and dining out is relatively cheap. A generous portion of a meal served in a traditional taverna will likely cost you no more than €6-8.
Local farmer's markets (laiki agora)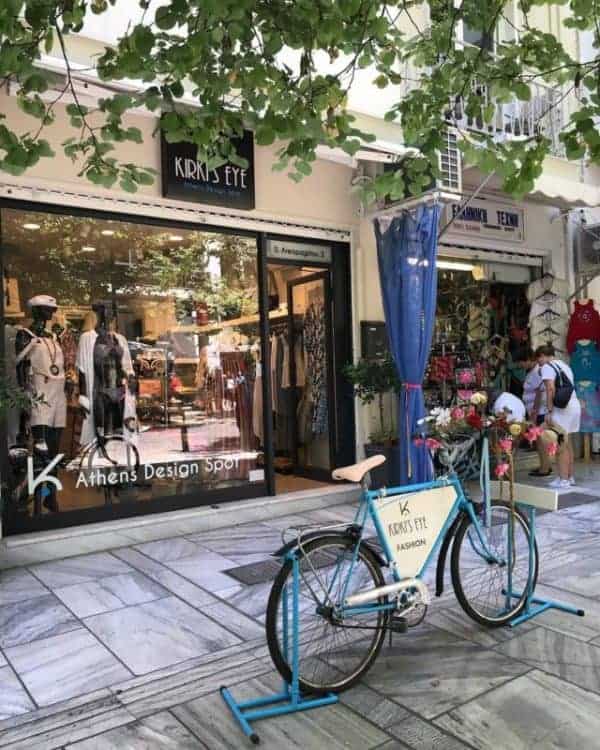 It is easy to find home comforts and fresh, excellent-quality ingredients from the supermarkets here. One of the best things about living in Greece is the weekly farmer's markets that are held in various neighborhoods around the country.
You can ask your new neighbours or any local businesses where your local laiki agora is and when it will be held. These farmer's markets see locals come out to sell everything from fruits and veggies, to homemade jams, pies, baked goods, and Greek street food.
Fresh fruits and vegetables have a freshness and flavor that is unparalleled This is perhaps because they are locally sourced and not plagued with pesticides and preservatives. For instance, tomatoes in Greece taste sweet and possibly unlike any you have eaten elsewhere.
Downsides to living in Greece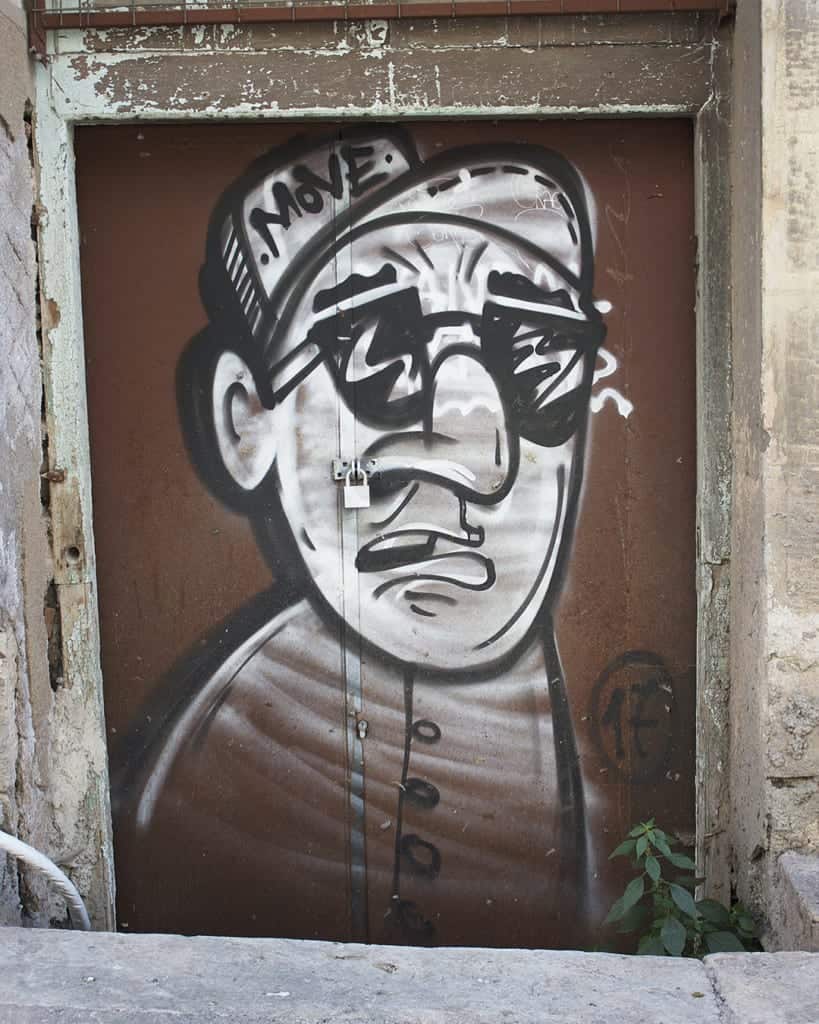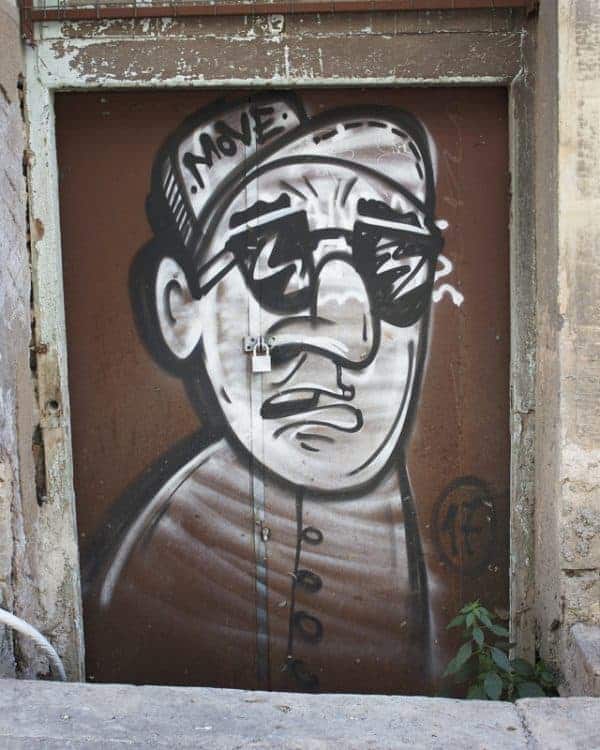 Bureaucracy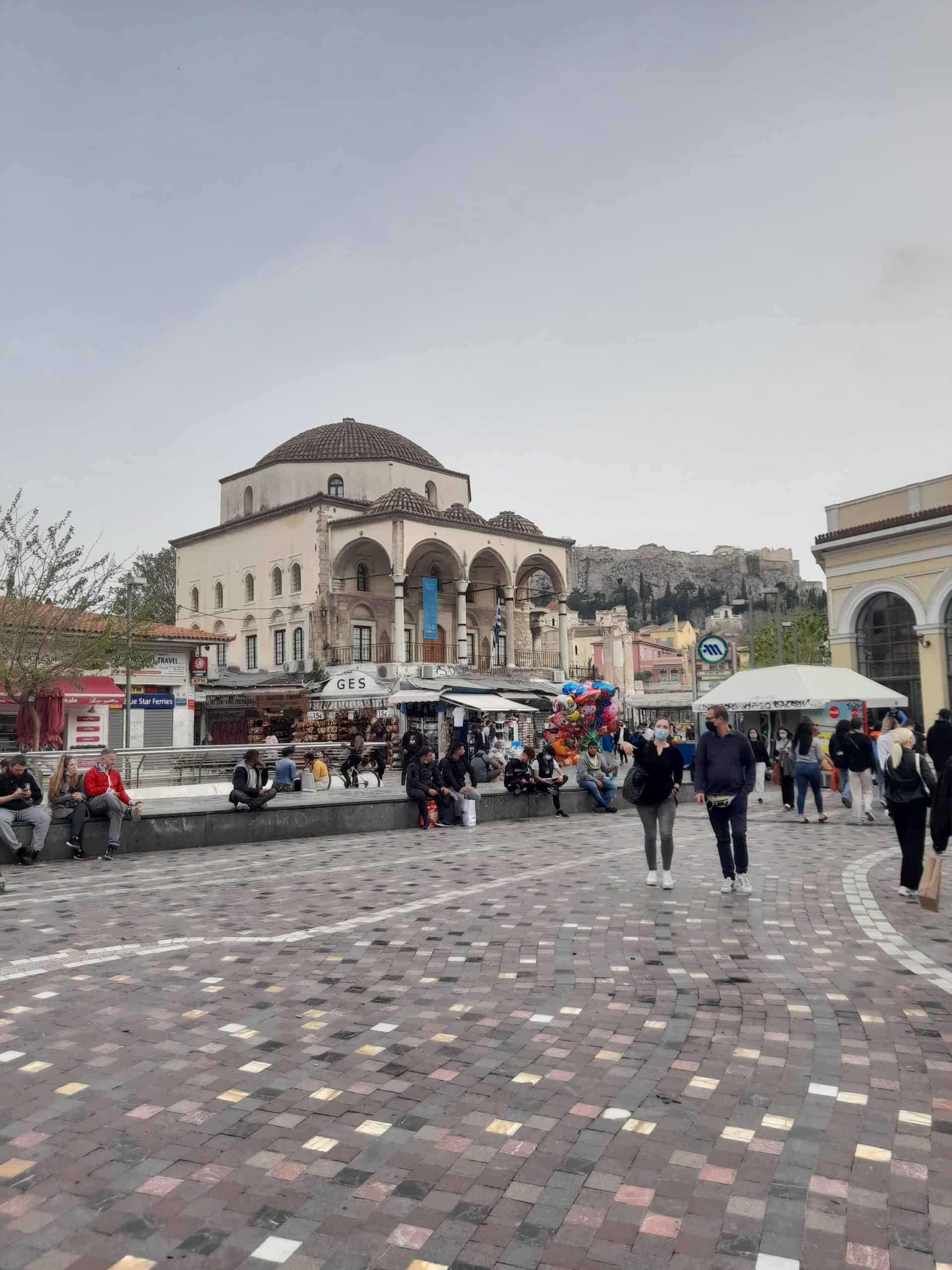 Greek bureaucracy is a major issue for anyone living here. Oftentimes, it seems as though the most simple task is made infuriatingly difficult by an excessive amount of red tape and paperwork.
The word bureaucracy in itself is somewhat misleading. It almost implies that getting things done in Greece requires a lot of checking and due diligence.
In reality, many processes here are a disorganised mess. Most of these defy all logic.
When you first arrive in the country and you are trying to apply for residency or open up a Greek bank account, you might presume that things go as smoothly as they do in your home country. That is not the case.
Hearing that the administrators have lost your paperwork or being referred to here, there, and everywhere seems charming and ¨quintessentially Southern European¨ at first.
After a few months, it tests your patience. If there is one thing holding back the Greek economy and deterring foreign investors, its bureaucracy.
There have been some hilarious examples of this in the Greek media in recent years too. In one instance, a man had been accidentally documented as having died.
He had been fighting for his records to be updated for over a decade with no success. He is unable to inherit property, receive pensions, benefits, etc.
Why? Because he is incorrectly documented as being dead!
Rural areas can be very conservative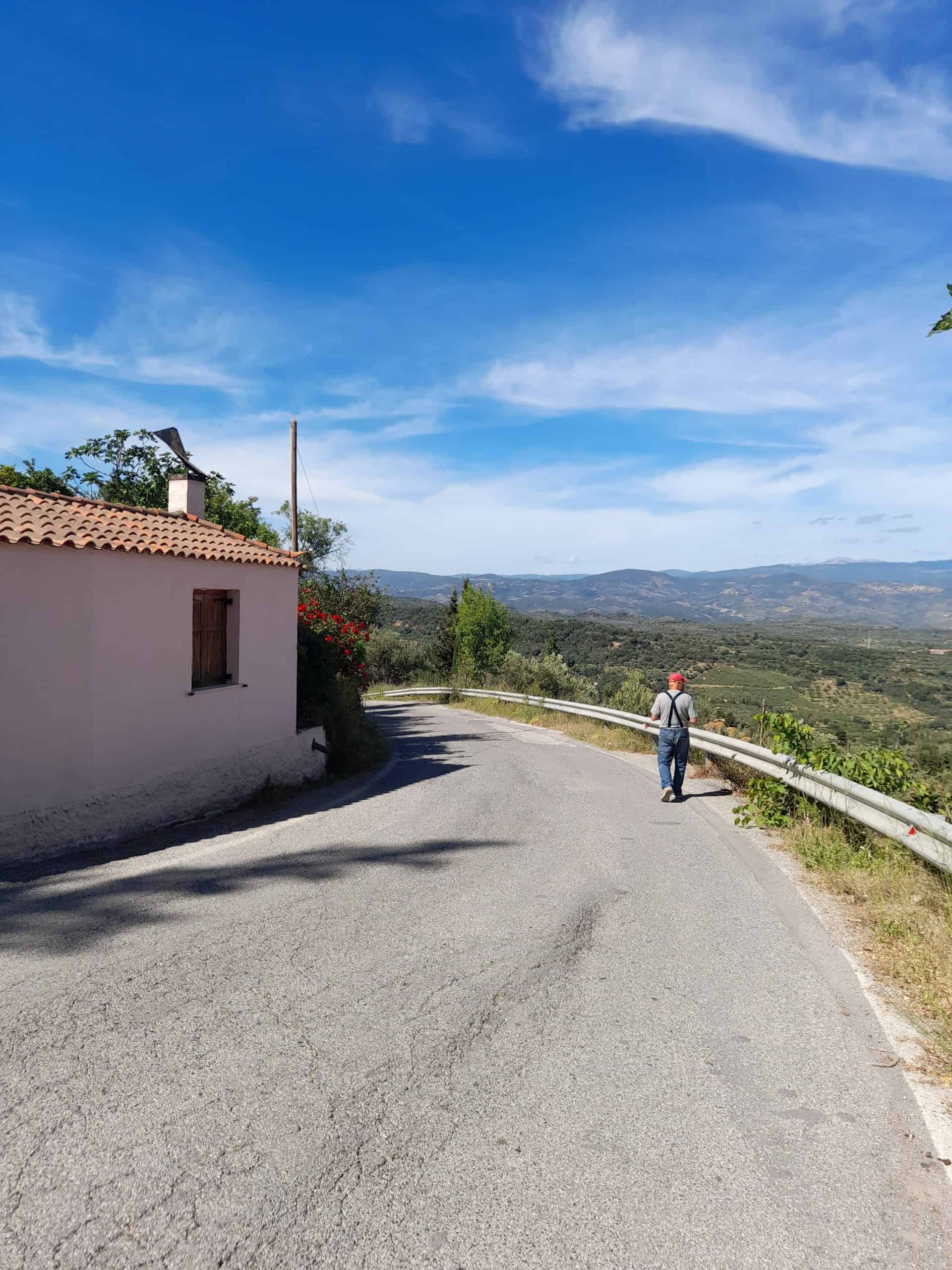 If you are considering moving to a rural or remote area of Greece, it is a good idea to plan out a trip and give it a trial run first. Spend a month or two in Greece at an Airbnb or a short term rental and see how you find the experience of doing the day-to-day things in the area, before committing long term.
Greeks are known for being friendly and hospitable people. However, there is a difference between living in Athens and living on a remote Greek island.
In rural areas, people may not speak English, which can be isolating if your Greek isn't great. People here can be wary of outsiders (even Greeks from other parts of the country!) and it can be hard to integrate into society or form a social circle.
You can never generalise an entire demographic or nationality of people and the same is true in Greece. People don't have a hive mind by any means.
However, in rural areas, you may find that there are older generations who do not want their children having relationships with non-Greeks for example. Being involved with someone whose family harbors these kinds of views can be stressful and upsetting.
Gender roles and perceptions of women
Sometimes living in Greece can feel reminiscent of England in the 1950s. Traditional gender roles are still very much the norm among many people.
We complain about gender inequality in the west and indeed it definitely is not obsolete. However, the acknowledgment of the issue, the push for equality, and the progress that has been made are light-years ahead of Greece.
I will frequently hear things that I cannot or should not do because I am "a lady" or proclamations that women are less capable in certain areas. Following the economic crisis, it is not uncommon for both partners to work in Greece.
Women are not expected to be stay-at-home housewives. However, they are expected to take on their hours of long work IN ADDITION to their domestic responsibilities. This is particularly true in rural areas.
A woman in Greece should still assume the "traditional" tasks associated with her gender. For instance, cleaning, cooking, taking care of the children, and all the while looking perfect while doing all of it.
Many Greeks are expected to follow the traditional life route. That is: aspiring to marriage and having children is a priority. To steer away from the status quo would mean being the subject of much questioning and concern from elder relatives.
Economy and taxes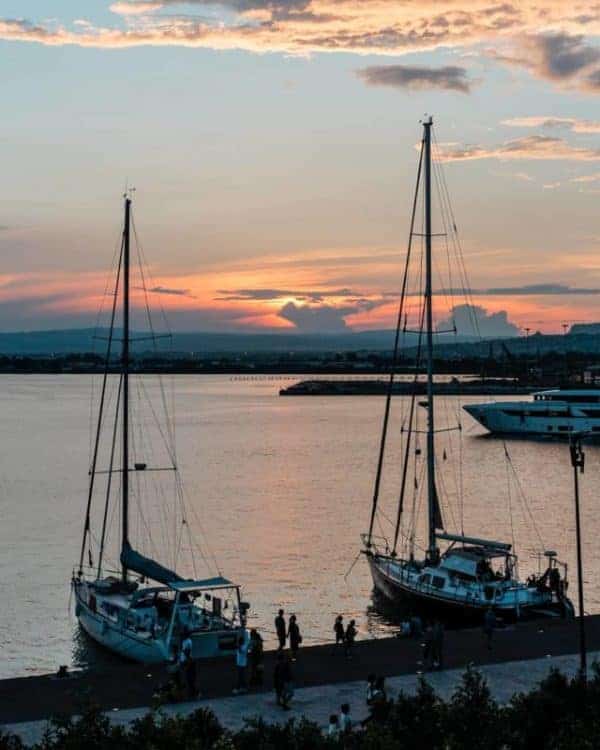 Everyone has heard about the economic crisis that hit Greece. People living in Greece may not be very affluent, but the problem is caused by a vicious cycle that could be resolved if the government took action.
Only one in five Greeks pay their taxes. One thing that may seem startling to an outsider is that tax evasion is so blatant.
Everywhere you go, people are trying to avoid documenting their income and paying taxes. Everywhere.
You will often find that restaurants, bars, etc do not give you receipts. This is because they do not want to declare taxes on that income.
You can't blame the locals though, Greek taxes are incredibly high. People that are self-employed have to pay huge fees upfront that cripples them.
This situation is not going to improve any time soon. If you decide to move here, you may face tax-related headaches, particularly if you are self-employed. In this case, you need to consult a tax professional and an accountant to help you navigate the minefield.
Living in Greece FAQs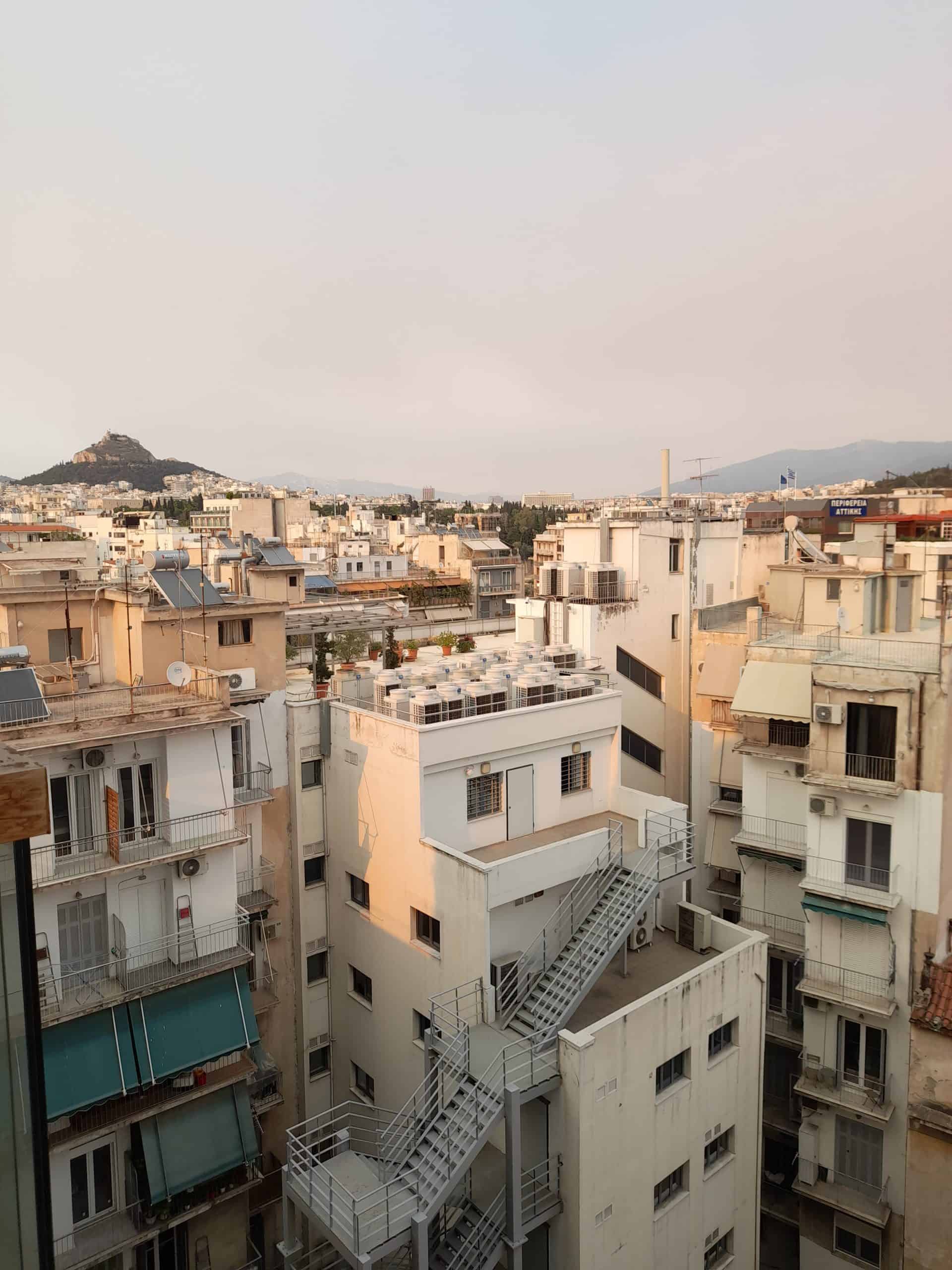 Do you still have any burning questions or concerns about living in Greece? Hopefully you will find the answers you are searching for below.
Can foreigners live in Greece?
Foreigners can very easily relocate to Greece. If you are from an EU country, this is as straightforward as entering the country and applying for a residency permit within 90 days.
If you are from the UK, the US, or anywhere else outside of the EU, you will likely need to obtain some form of Type D entry visa. This is usually dependent on you having financial independence and a source of income outside of Greece, or you investing in real estate.
What are the disadvantages of living in Greece?
Living in Greece has its negative aspects, just like living anywhere. People from western countries may experience some culture shock on account of how traditional and conservative some people's views can be, particularly in rural areas.
Greece is a very patriarchal country and women that relocate here may struggle with local perceptions of females. Bureaucracy and doing anything "official" can also be a nightmare here, so it is important to have a lot of patience if Greece is somewhere you see yourself living.
Parting Words
Are you considering moving to Athens or dreaming of living in Greece? For more practical advice, I have also written this guide on moving to Greece.
I first arrived in Greece in 2017 and I thoroughly enjoyed living in Athens for five years until relocating to Merida in the Yucatan with my Mexican partner in 2022. Greece, like any country, is not perfect, but there is a reason that this is a place that captures the hearts of many that visit.
Have a wonderful time exploring Greece, whether you are just stopping by for a visit or relocating more permanently! Geia sou! Melissa xo
---