Moving to Greece sounds romantic and idyllic. Chances are, the sheer mention of it conjures up images of sipping coffee in quaint Athenian alleyways, relaxing on paradisiacal islands, and spending long summer nights drinking ouzo with friendly locals.
Greece is great! I have lived here for the past three years now so I totally get the appeal.
Moving to Greece
There are a lot of international people living in Greece. It is relatively easy for EU citizens to move here regardless of whether you are self-employed, seeking work, or hoping to retire in Greece.
European citizens do not need visas to spend a few months hanging out in Greece or working remotely. If you intend on staying here for longer than three months, you should register with the local authorities and get yourself a residency permit (more on that below).
Those who require a Schengen visa to visit Greece as a tourist can stay here for 90 days in each 180 day period. The process of moving to Greece is a little more difficult for those hoping to relocate from outside of Europe.
However, there are options available. This guide will discuss the various routes that are available to you.
About This Guide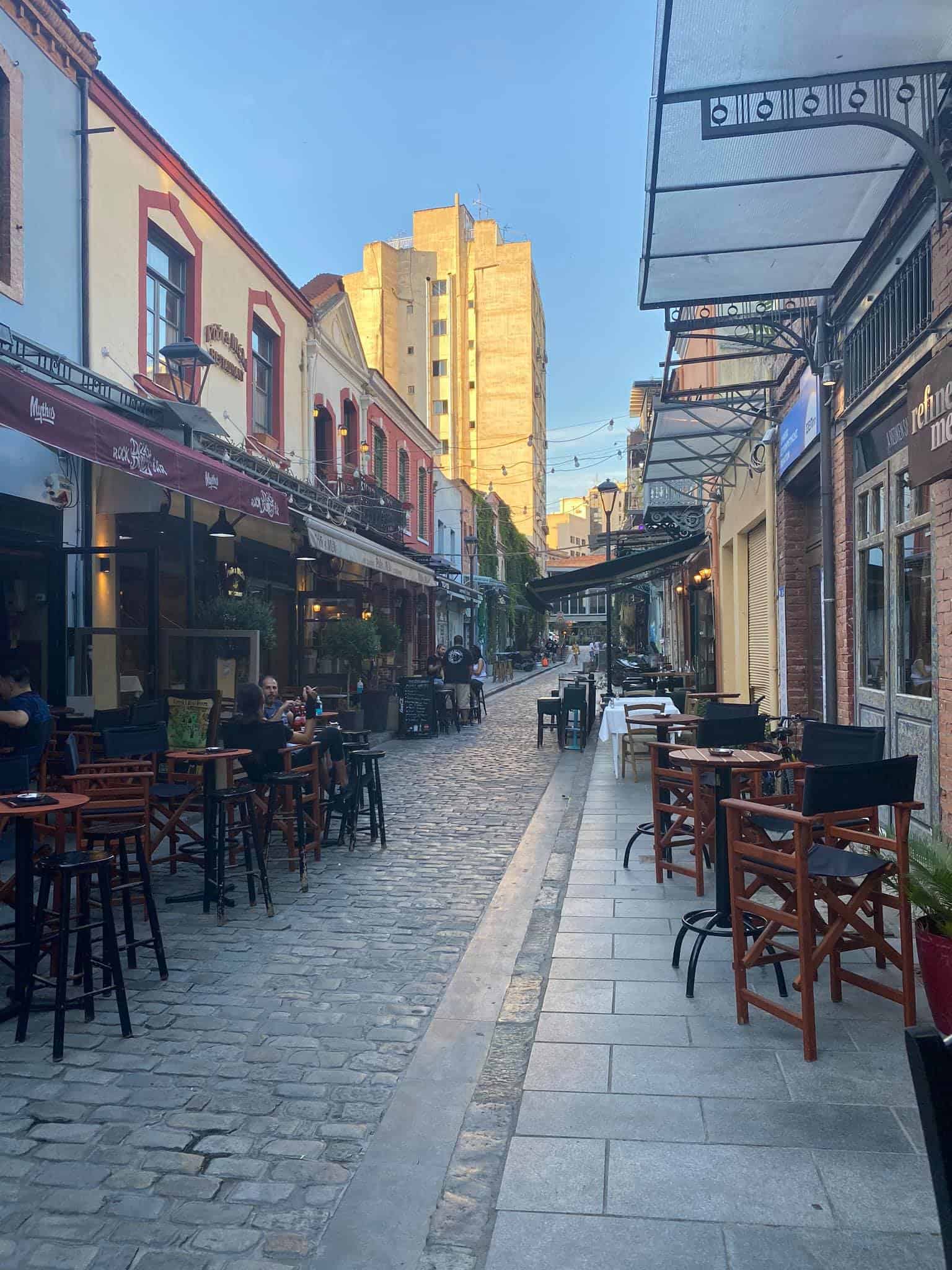 This guide is pretty comprehensive. I wanted to ensure that it covered every possible question that people may have before moving to Greece. Feel free to use the Table of Contents above to navigate to the relevant sections.
This guide aims to be your bible for helping you through all the boring admin that is involved with moving to Greece. That way, you can spend your time and energy on figuring out more important things such as picking yourself up a local hottie and finding the best local coffee shops!
Things to Consider Before the Big Fat Greek Move
Some of the key considerations that you need to keep in mind before moving to Greece are discussed below.
Assess your eligibility and visa options


Decide where you want to live


Assess the various neighbourhoods in your chosen town/city


Understand the cost of living


Find work or secure remote working opportunities


Search for a place to live


Get a Greek SIM card


Make sure you have an EHIC card (EU citizens)


Apply for your AFM number


Get an AMKA number


Open a Greek bank account


Tie up loose ends back at home


Research and read everything you can about your new country


Invest in a comprehensive health insurance plan


Set up your wifi and organise your bills


Apply for your residency permit
Assess Your Eligibility and Visa Options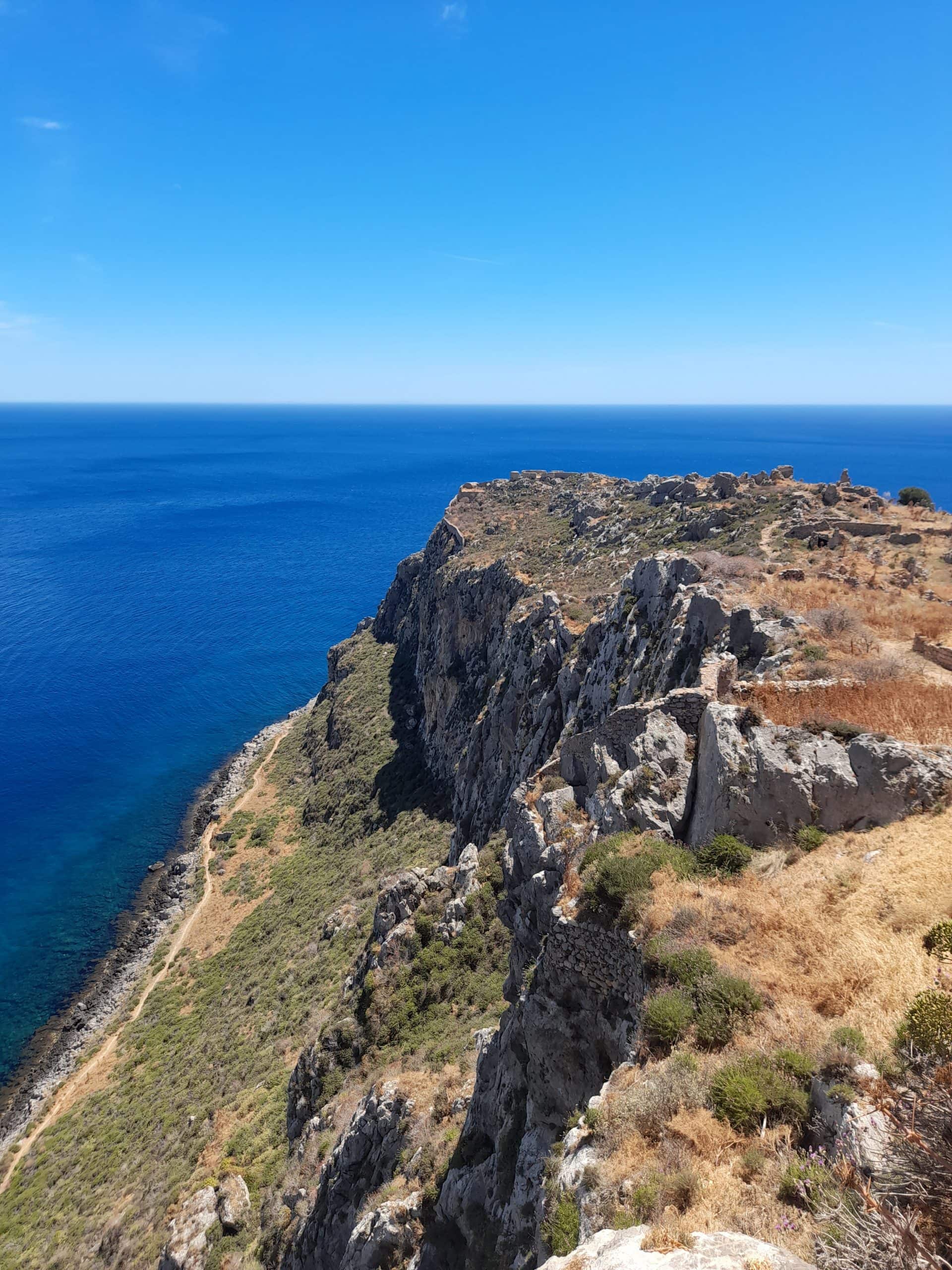 It is very easy for EU citizens to relocate to Greece. However, the process of moving to Greece is a little trickier if you are a third-country national. It is important to understand what options are available to you before you get your hopes up about your life in Greece.
A "third country national" is anyone that is intending to move here from outside the EU. As of the 31.12.2020, and Brexit, this includes British nationals.
It is not impossible to move to Greece from outside of the EU. However, there are certain criteria that you need to meet.
It is likely that as a third country national, you will require a type D entry visa to enter Greece. This should be issued at a Greek embassy or consulate before departing your own country. You may want to consider hiring the services of an immigration lawyer to help you navigate the minefield of Greek paperwork and bureuacracy.
At the moment, it is relatively easy for European Citizens to move to Greece. A visa or a promise of work is not required.
Third country nationals cannot apply for a residency permit on arrival. As of 01.01.2021, this includes British citizens.
If you are a third-country national, you should check that you are eligible for residency in Greece before you depart from your home country. You may need a specific type of entry visa to enter Greece in the first instance. British Nationals should obtain a Type D entry visa in London before flying to Greece.
Obtaining a Residency Permit
A different process is required for obtaining a Greek residency permit depending on whether you are a European citizen or a third-country national. EU citizens can easily apply for a residency permit by presenting themselves and their necessary documents at their local police station.
EU citizens should aim to apply for their residency permit within three months of arriving in Greece. However there is no penalty if it takes some time for you to get your papers together.
There are two residency permits available to EU citizens: beige and blue. On arrival in Greece, you should apply for a beige permit.
You can trade for a blue permit after spending five years in Greece. This is more permanent.
Third-country nationals cannot obtain beige and blue permits in this manner. They must obtain the relevant visas before departing from their home countries.
British nationals in Greece are now considered third country nationals. Brits moving to Greece, and those in Greece prior to December 2020 must trade their beige/blue permits for biometric permits.
Obtaining a Residency Permit as an EU Citizen
The process of obtaining Greek residency as an EU citizen is relatively straightforward. It is outlined below.
There are some criteria that you must meet in order to be granted a permit. If you are unemployed, you must show that you have sufficient funds to support yourself. Typically, this is €4,000 in a Greek bank account.
If you are employed by a Greek business or self employed, you need to show proof of income. This can be via an employment contract or tax returns.
There is also the "hospitality route". You can follow this if you are moving to Greece to live with a Greek partner. Essentially they "vouch" for your time in the country.
Get a Beige Residency Permit ("Άδεια παραμονής")
This is a pain-free process. You simply need to fill in a form and take the necessary supporting documents along to your local police station.
Documents Required for your Residency Application
The documents that you need for your beige residency permit when moving to Greece are detailed below. This process is for EU residents only.
2 x Passport-sized photos


A photocopy of passport


Medical insurance certificates


Clear health check (no contagious diseases, etc)


Proof of address in Greece


Proof of employment (a signed contract is sufficient) OR proof of sufficient funds if unemployed/self-employed (4000 euros)
Receipt of Residency Application
Once you apply for the beige residency permit, you will be provided with a little blue note that states that your application is being processed. It can take anything from a month to several months for you to receive the permit back again.
In that time, you can remain in Greece and exit and re-enter the country as you like. Just be sure to carry the blue slip with you to show that you are residing in the country.
The Blue Residency Permit
After five years of living in Greece with a beige residency permit, you are eligible to apply for permanent residency and obtain a blue permit. Simply organise another appointment with the local authorities and ask to exchange your permit.
Getting a Visa to Live in Greece if You Are Not an EU Resident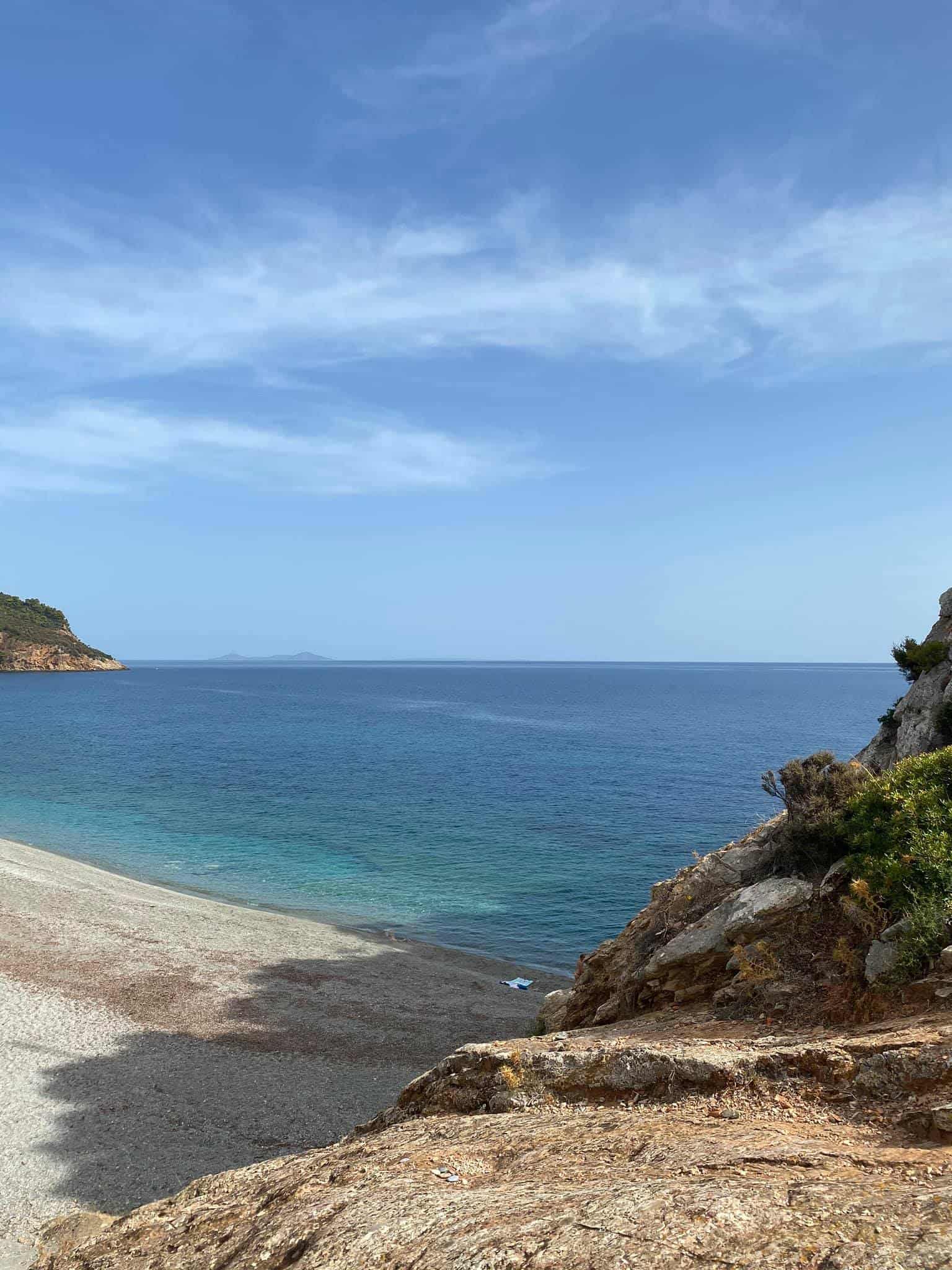 Any country outside of the EU is referred to as third-country nationals. This includes British nationals as of 01.01.2021.
If you are a third-country national, there are still several options available to you. However, there are a few additional processes required of you compared to a European citizen.
It is important to speak to the Greek Consulate in your home country if you plan on moving to Greece from a third national country. Specific terms vary from country to country.
Options for Third-Country Nationals Moving to Greece
The options open to third-country nationals hoping to move to Greece are detailed below.
Golden visa route (€250,000 investment in property or stocks)


Financially independent person's visa (proof of at least €2,000 income per month)


Spousal route (proof of partnership with a Greek National)


Greek heritage route


Proof of employment offer in Greece
You cannot simply fly into Greece with the intention to move as a third-country national. You need to get a Type D Entry visa first.
Decide Where You Want to Live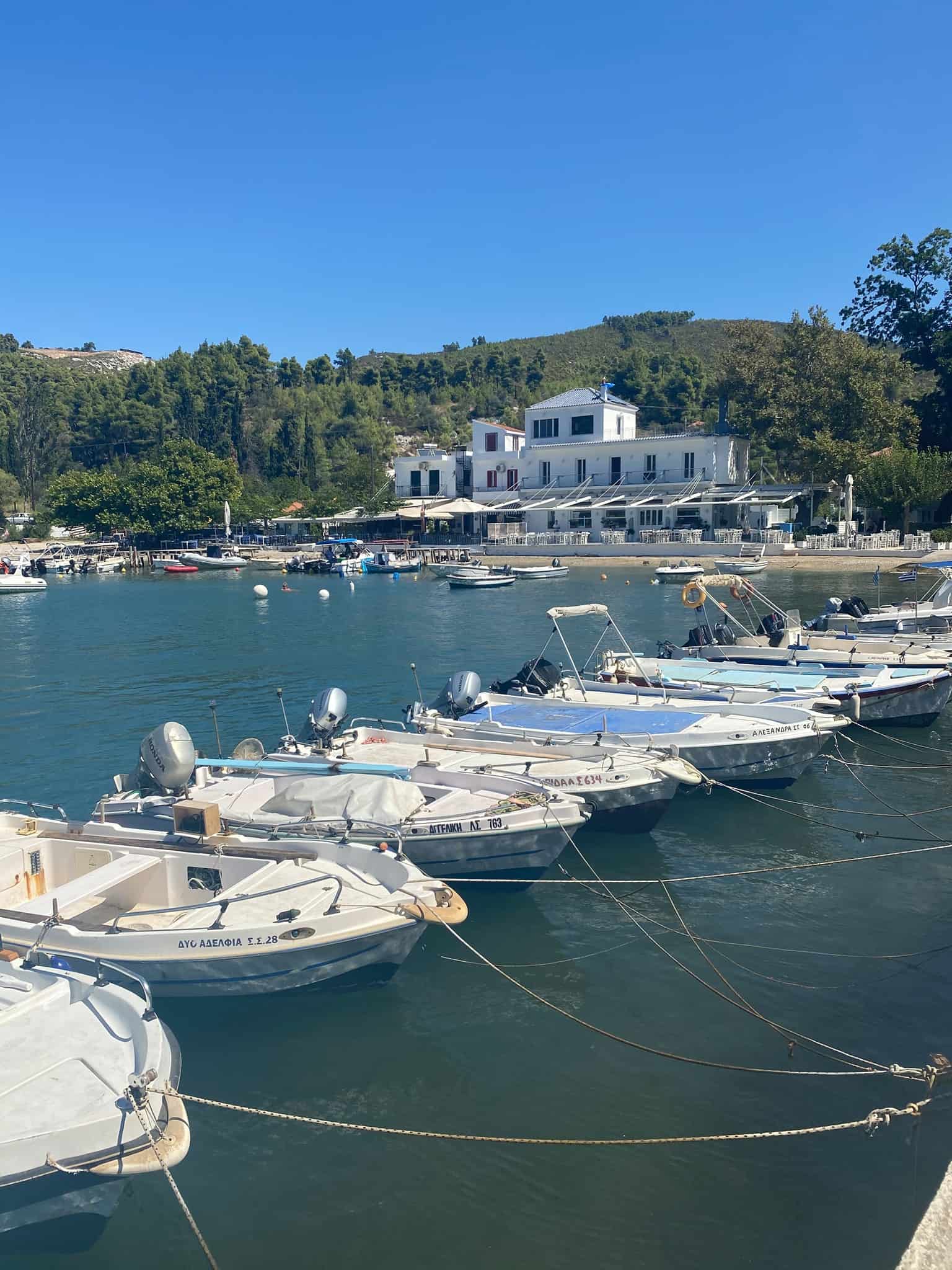 The way of life on the islands is much different from that in the Greek cities. If you can, plan a trip to Greece ahead of making the move.
That way, you can get a feel for what the country and culture are like. Spend a few weeks adventuring around the country, or a couple of days exploring the cities that interest you.
Greek City Living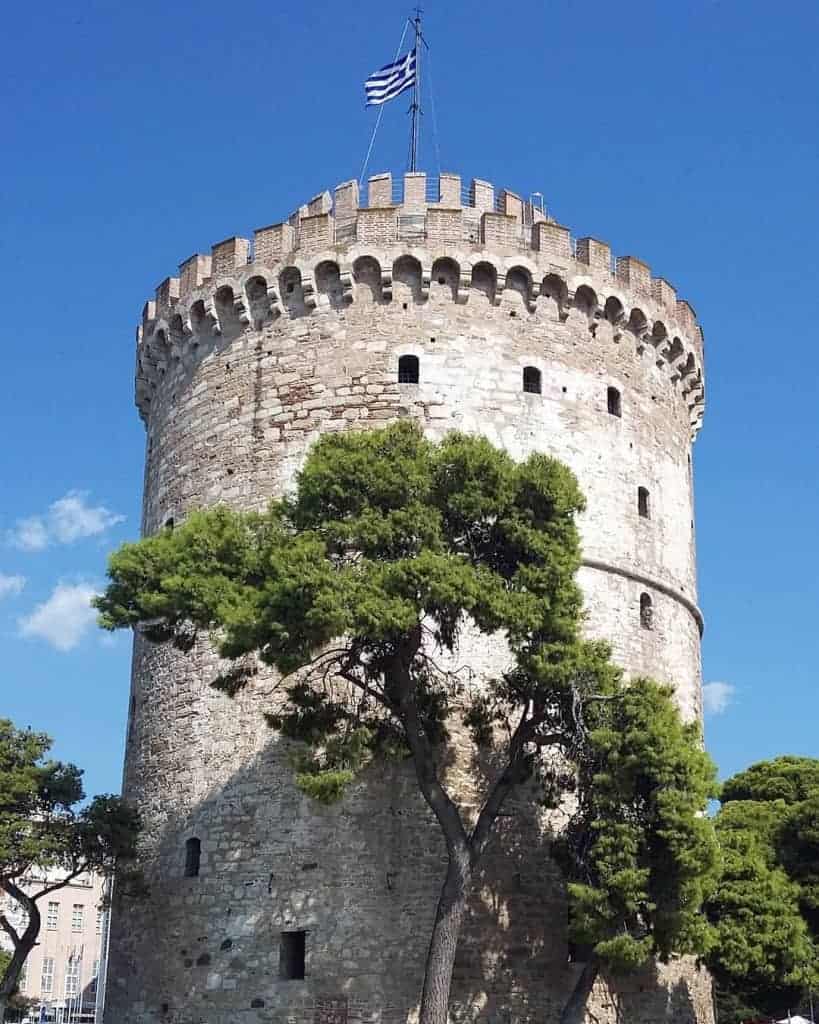 Athens is great. Despite being a huge capital city, it doesn't have that overwhelming big-city vibe. The Greek capital is made up of lots of cute districts, each with their own unique personalities.
In areas like Koukaki, Kolonaki, and Pagrati for example, you can find bustling piazzas filled with great shopping and homely tavernas. You barely ever have to venture into the centre. The stunning coastlines and cerulean waters of the Athenian Riviera are just a thirty-minute drive away too.
Living Out Your Mamma Mia Life on a Greek Island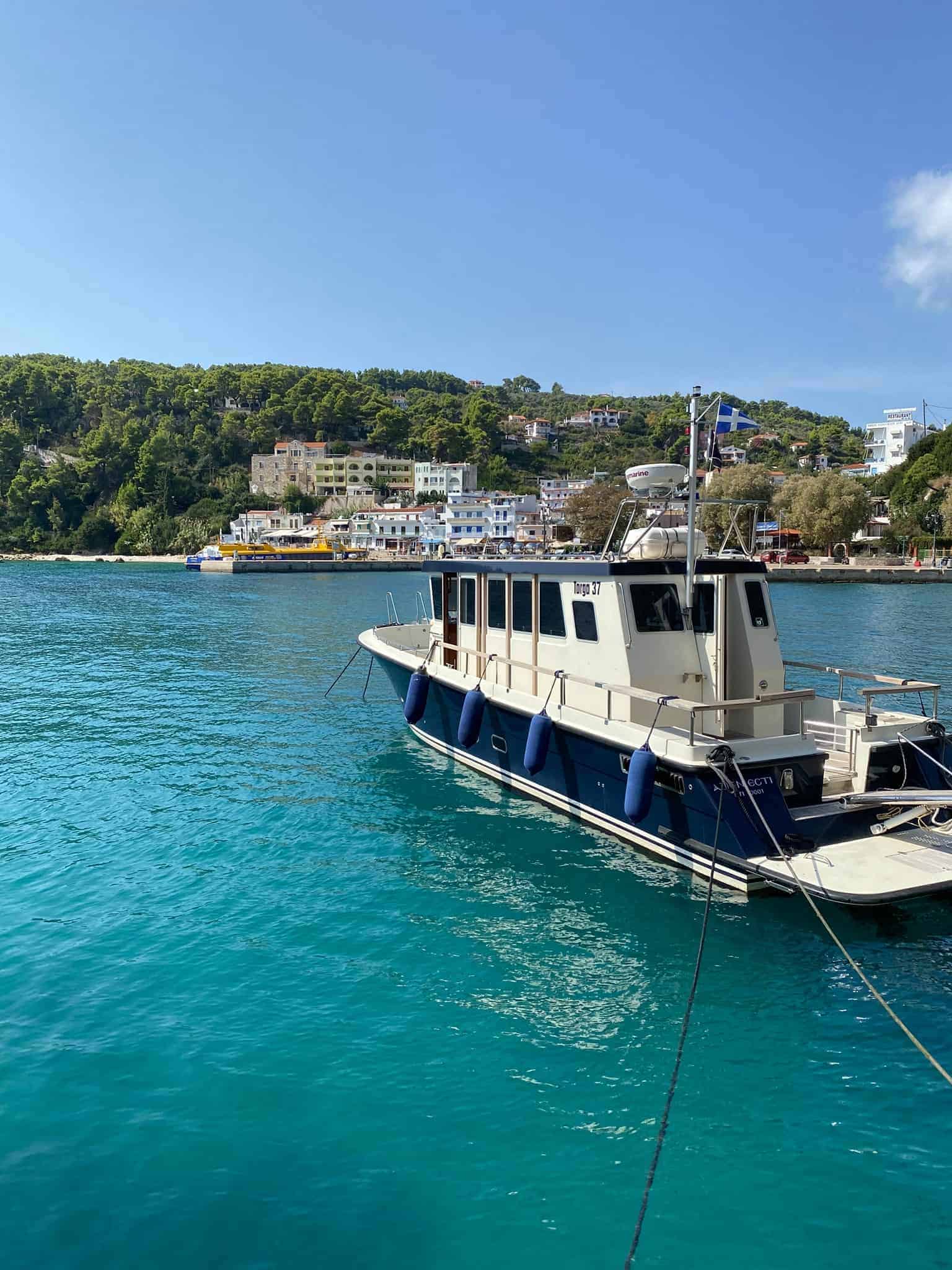 If the idea of living a laid-back life on a Greek island is something that appeals, you have a plethora of options available. Greece is home to more than 6,000 islands! Here, you can live in an adorable little Cycladic house and live out your own "Eat Pray Love" style story.
Do as much research and reading about the place that you want to move to before you go. Greek islands like Corfu and Rhodes have large expat and retiree populations.
Meanwhile, some of the smaller Cycladic islands like Kea or Kythnos see only locals. There is an element of personal preference involved when determining which may be the best option for you.
Some Greek islands become overrun with tourists during the summer months so take that into consideration too. Many operate on a very seasonal schedule.
Obviously people live on the various Greek islands all year round. However, they are swamped with tourists during the summer months,
During the winter, many businesses shut up shop and the islands become a ghost town. Boats run between the islands and the mainland all year round. However, the schedule is more limited in winter.
There are lots of things that you want to research before moving to Greece. Does the area that you are considering have an expat community (if that's important to you?). If you are self-employed, how good is the internet connection? Are there good schools in the area?
Research the Best Neighbourhoods in Your Chosen City
Once you have chosen where you want to live in Greece, start researching the various districts and neighbourhoods in your chosen town/city. The area that you stay in can really make or break your experience of living abroad.
In Athens for example, I live in Pagrati in the south of the city centre. It's a quirky district with lots of antique shops and eccentric coffee places so I fell lucky. Unfortunately though, it has become quite a sought after district and that is driving up rental prices.
You will find many newly renovated apartments in Exarchia and Patissia and the prices can be super affordable. However, both of these areas have less than ideal reputations and crime rates so they are not for everyone.
I'm just using Athens as an example here, but whichever city or region of Greece you wind up choosing, be sure to do your research. Join local Facebook groups and forums for expats in your city if you want insider advice.
Understand the Cost of Living in Greece
When I arrived in Greece in 2017, the cost of living was much different from how it is now. It was estimated that the cost of living in Athens was approximately 30% less than living in most European countries.
The economic crisis saw the prices of accommodation, in particular, crash to an all-time low. That may sound good from the perspective of someone moving to Greece. However, you should note that salaries in Greece are also much lower than what you may expect elsewhere.
Rental Costs in Greece
When I first arrived in Athens, you could easily rent a studio apartment in Athens for 200-250 euros a month. A one-bedroom apartment was available for 450-500 euros. Rental costs have soared over the last few years.
Today, you will find people listing one-bedroom apartments in Athens for as much as 700-800 euros. This is not only crazy inflation, but it is a wider problem as many Greeks cannot afford to live in their own suburbs.
The average salary here is between 500-700 euros. Airbnb is in part to blame for the increase in rental prices in Greece.
Airbnb is currently not regulated in Greece. Many people will purchase apartments for the sole purpose of renting them out at a premium to temporary visitors.
This pushes up the rates and has also meant that it's tricky to find apartments in some areas. Keep in mind that there are many tricksters that inflate the price to try and scam you when they discover that you are not Greek. If you can, try and check apartment prices with a Greek friend or with locals in Greek Facebook groups.
Rental costs are obviously cheaper outside of the major cities and tourist destinations. This is even the case when comparing Thessaloniki to Athens.
You should still use the above prices (250 for a studio, 500 for an apartment) as a ballpark idea of what you should be paying if you move to Athens. However, be aware that prices are rapidly increasing.
For a western ex-pat, these prices are not necessarily shocking. However, it is worth mention being aware of the cost of living so that you can manage your expectations accordingly. You are mistaken if you think you are going to be moving to Greece, living like a King, and spending almost nothing.
Finding Work in Greece
The absence of large international companies means that it is difficult for educated expats to find work in Greece. It will be difficult to secure a job here unless you are fluent in Greek.
That said, there are occasional opportunities for English speakers to work in the offices of large multinational companies. Alternatively, you may find work in the travel industry as a tour guide, hotel receptionist, etc. In the more affluent areas of Athens and other large cities, there is a demand for English Teachers.
If you are hoping to move to a Greek island, keep in mind that a lot of the work in the hospitality sector is very seasonal. The tourism season in Greece runs between May and September.
Manage Your Salary Expectations
The average salary in Greece is around 600 euros per month. English Teachers and professionals can expect to earn around 1000 euros per month. This is considered a respectable middle-class salary in Greece.
Although the pay is much lower here as compared to other European countries, so too is the cost of living. It's all relative.
Be Realistic About What is Possible
Be realistic when it comes to moving to Greece and finding work. A lot of people fall in love with the idea of moving here and do not fully educate themselves on the situation in Greece.
That is not to say that you should not make the move. However, you should make a plan and be aware of the country's economic situation.
The economy in Greece has still not recovered fully. There are countless educated Greek people in Athens who have degrees and are fluent in numerous languages yet struggle to find work. As a foreigner and especially a foreigner who cannot speak Greek, the quest to find a job here becomes that extra bit more difficult.
Work Online if You Can
The struggle to find work in Greece can be omitted if you are able to work remotely or online. You may be surprised by how many companies and employers are open to the possibility of an employee working remotely.
You will find many job postings listed in Digital Nomad/Remote Working job boards and Facebook groups. Everything from Administrative assistant roles to global Project Manager positions can be found. Practically any office job that you would do at a computer can be done online.
Self Employed? Read Up on Taxes
If you are self-employed in Greece, the matter of taxes becomes somewhat tricky. Taxes for business owners and freelancers in Greece are very high. Being self-employed in Greece is met with suspicion for some reason.
Tax MUST be paid in Greece if you are self-employed and you make money through Greek sources. If you make money online from other countries (the USA, the UK, etc), things get tricky.
Double taxation laws between Greece and most countries protects you from having to pay tax in two different places. You will generally be much better off if you can pay your taxes to your home country, as Greek taxes are higher and small business owners get few tax breaks.
Consult a Local Accountant
You really need to speak to an Accountant about all of this as obviously, I am not a Greek tax professional. You can pay taxes to your own country rather than Greece if you will divide your time between two places.
However, if you spend more than six months of the year on Greek soil then you should pay taxes in Greece. This is kind of a grey area and some people choose to pay taxes to their own countries anyway.
If you pay taxes to the Greek government as a self-employed person, your taxes need to be paid up-front and in advance. You must provide an estimate as to how much money you expect to make that tax year.
The unfortunate thing is that if you don't meet that threshold, fall ill, or can't work for whatever reason, you don't get that money back. Conversely, if you have a better business year than you predicted, you will encounter vicious fines. For all of these reasons, self-employed people moving to Greece really do need to seek accounting advice.
Build Professional Contacts Before You Leave
Before you take the leap and dive into the unknown, try to be as prepared as physically possible. If you have not secured work and hope to do so on arrival, reach out to various people in advance.
For example, if you hope to teach English in Greece, send an introductory email to the British embassy, and several language academies. Try to see if they plan on hiring in the foreseeable future.
Ensure that they have your resume on file. Join groups on Facebook such as "Expats in Athens" to see if anyone is looking for an Au Pair or an English speaking nanny.
If you are looking for a more corporate style role, the same logic applies. If you are planning on moving to Greece with the intention of freelancing or becoming a Digital Nomad, try and build up contacts, clients, and experience as a side-hustle before leaving your full-time job. This minimises stress and pressure.
Find a House or Apartment in Greece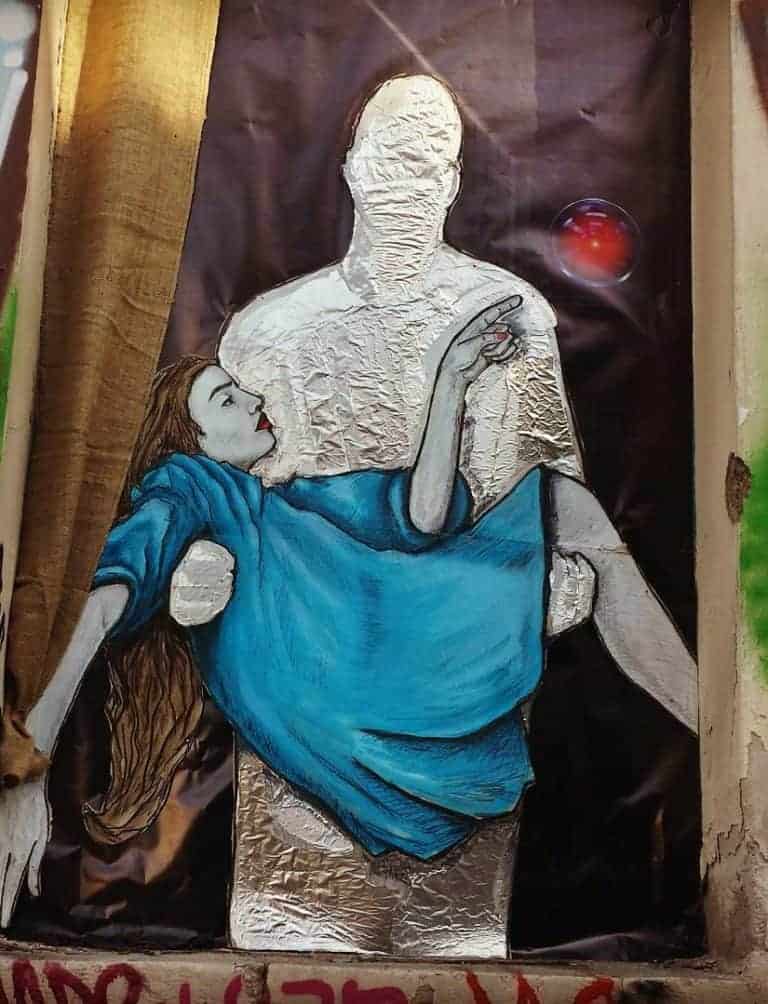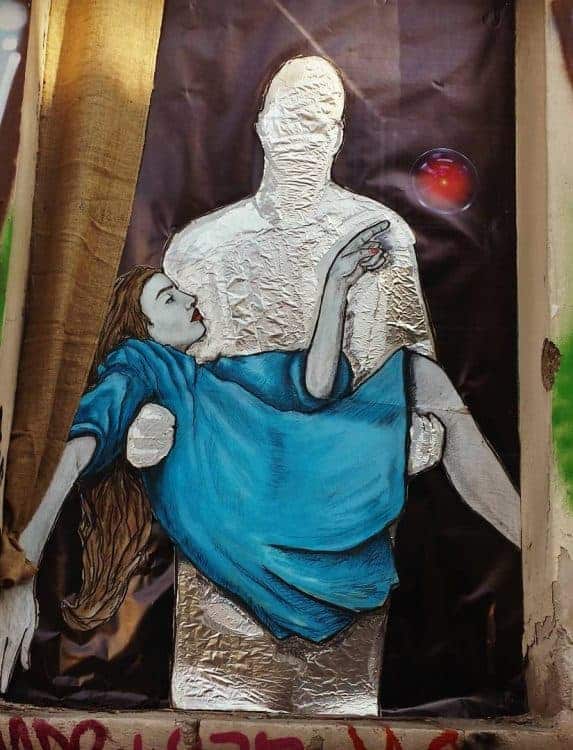 To find apartment rentals in Greece, you can browse the properties on xe.gr or Spitogatos. You can also join Greece Facebook groups like Expats in Crete, Expats in Athens, etc, as people also often list properties there.
It is important to note that going through a letting agent via the above sites when moving to Greece means having to pay additional fees and a deposit. Landlord fees and deposits can be relatively high, and you may have to pay the equivalent of a month's rent for each.
It is possible to rent property directly with landlords, though you should triple check the price and obtain several quotes. It's not uncommon for foreign expats to be quoted falsely higher prices.
Ask a Greek friend to double-check the prices that you have been quoted. Alternatively, ask for a second opinion in the aforementioned Facebook groups.
Finding Short Term, Temporary Accommodation
It may be the case that you have to move from your home country to some form of temporary accommodation in Greece while you search for a longer-term rental or some property/land to purchase. Airbnb may be the short-term solution that springs to mind.
However, some of the listing prices on there are extremely extortionate versus the actual costs of renting an apartment in Greece. Again, check the Facebook ex-pat groups where people often list short term rentals.
Obtaining a Greek Rental Contract
You should ensure that you get a rental contract for your apartment/house in Greece if you are renting. This may be required as proof of residency when you apply for your residence permit.
If your landlord refuses to provide you with a rental contract, there is a good chance they are not declaring their income. The contract should be provided in Greece via an online platform called Taxisnet.
Get a Greek SIM Card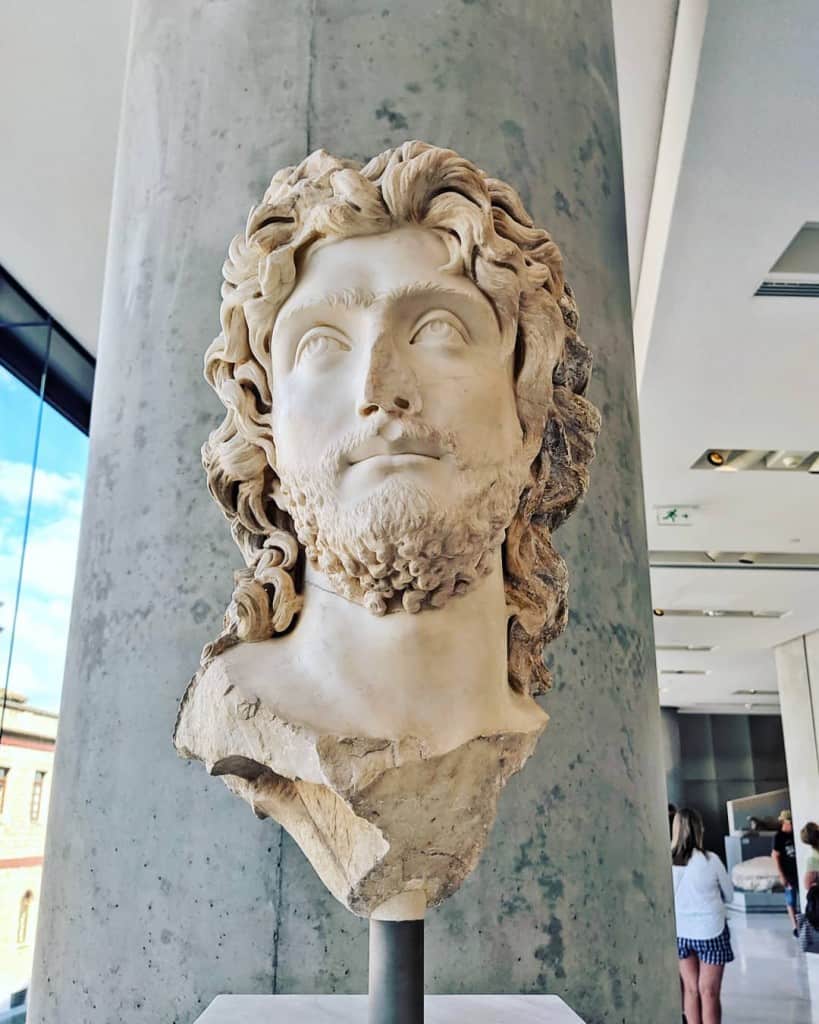 To stay connected in Greece, you should buy a SIM card for your phone. This can then be used all over Europe.
There are a number of providers here – some Greek, some international. The main phone companies in Greece are Vodafone, Cosmote, and Wind.
Cosmote is the most popular provider in Greece. They offer better 4G coverage than their competitors.
The rates between the different providers are comparable. You can buy a prepaid SIM with a data/call/text bundle just as you would anywhere else.
If you don't want that, you can also buy an old-fashioned "pay as you go" SIM. Top-up vouchers can be purchased at supermarkets, convenience stores, tobacco kiosks, and online via the app.
Getting a SIM card in Greece is pretty straight forward. Just head into one of the local phone stores with your passport.
You can also pick up a SIM card at Athens airport. There is a phone section within the "Public" store.
Apply For An EHIC Card (EU Citizens)
If you are an EU citizen, you should already have an EHIC card. If you don't, then make sure that you do so before moving to Greece!
An EHIC card (European Health Insurance Card) allows you access to state healthcare in 28 countries across the EU. This is NOT a substitute for health insurance in Greece. However, it is something that you should have when you first arrive.
Third country nationals are required to obtain private health insurance in order to obtain residency. As of 31.12.2020, this includes British nationals.
Comprehensive insurance is relatively affordable and is provided in Greece by a number of reputable companies including Allianz. You can get monthly insurance from €40.
Get an AFM Number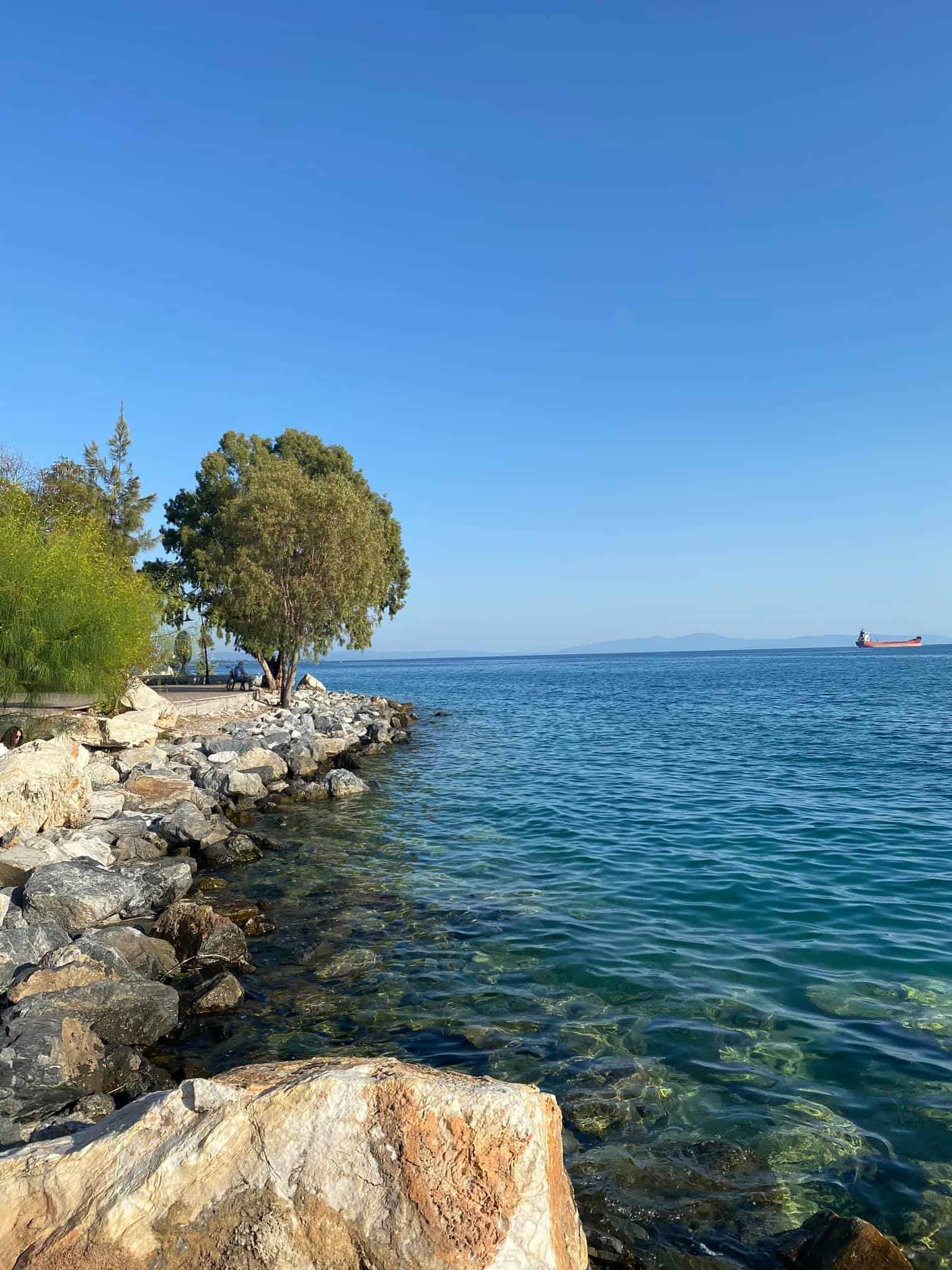 Applying for an AFM number should be one of the first things you do when you arrive in Greece. AFM (Arithmo Forologiko Mitro) is your tax number.
You need this in order to work in Greece and to open up a Greek bank account. You can search for the nearest tax office to you here.
Get an AMKA number
Confusingly, there are two different numbers that most people who move to Greece need to apply for: An AFM number and an AMKA number.
An AFM number is used for tax purposes. Meanwhile, the AMKA number is the Greek answer to the social security number.
Anyone employed by a Greek company or claiming Greek benefits needs to have an AMKA number. EVERYONE needs to have an AFM number. You don't need an AMKA if you are retired and receiving your pension from another country besides Greece.
Your Greek employer may register you for an AMKA on your behalf. You can use this site to check if you are in the AMKA database.
Sadly, this is not a foolproof way of checking things and you may be registered yet your info doesn't come up. Welcome to Greece! You can also register for your own AMKA number by heading to your local KEP/AMKA office.
Open a Greek Bank Account
When you move to Greece, you will need to open up a Greek bank account. If you are hired by a Greek employer, your salary will be paid into a Greek account.
Even if you are self-employed, it is best to have a Greek bank account. You may be asked for information about this as part of your application for residency status. However, some police stations are happy for the proof of funds to be displayed in a foreign account in your name.
To open a Greek bank account, you must go to the bank in person with your passport and AFM. Each bank will also have a checklist of supporting documents that you need to take with you. These vary depending on the specific bank.
You can find both International and Greek national banks here. The main Greek banks are detailed below.
Piraeus Bank


Alpha Bank


National Bank of Greece


Eurobank
Check the small print before you commit to an account. Many Greek banks charge pointless admin fees or high fees for international transfers and third-party ATM withdrawals.
Tie Up Loose Ends Back at Home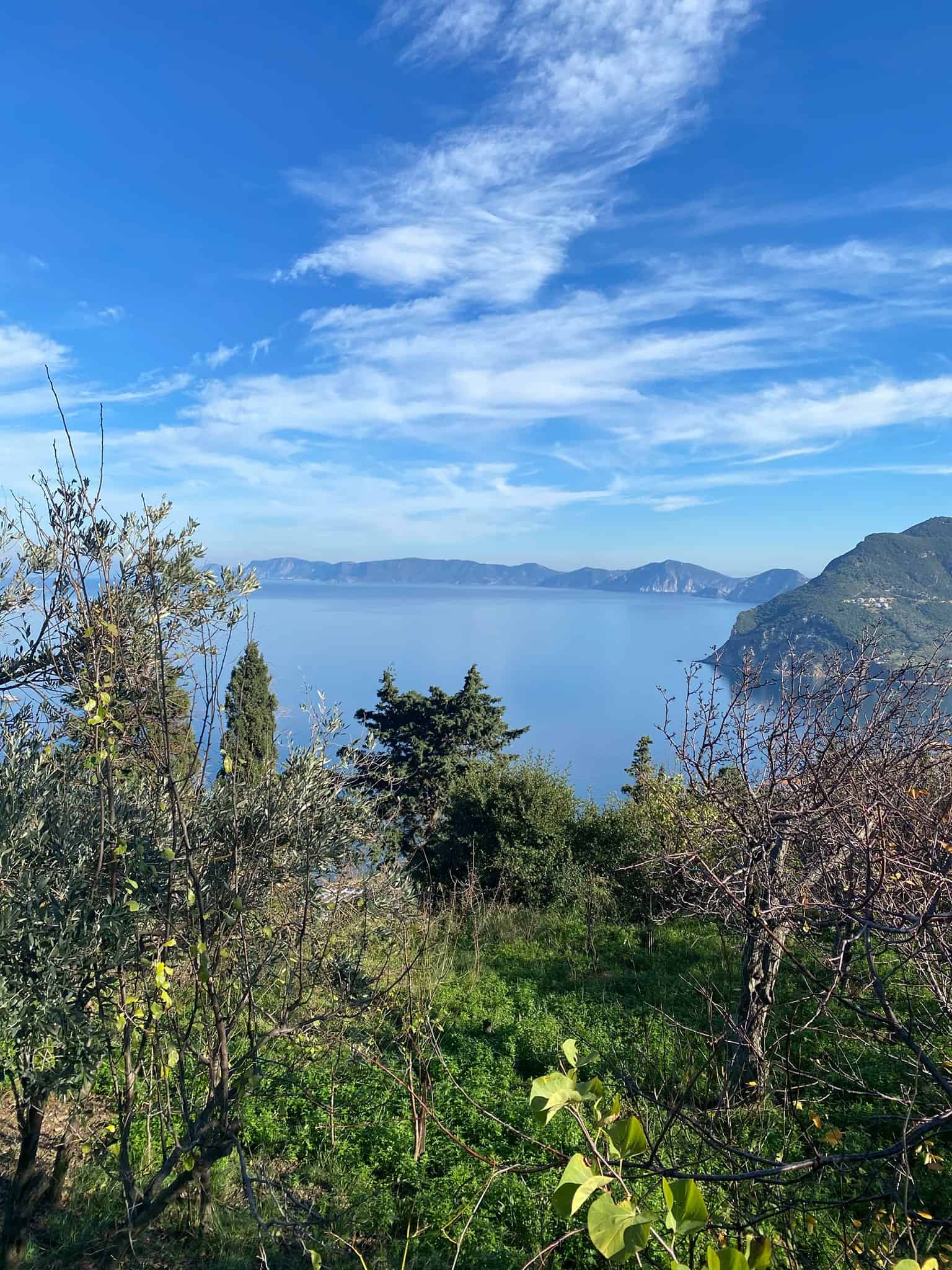 Chosen your dream home and ready to move to Greece? There are probably lots of loose ends to tie up back at home too!
Sell your home or find a tenant


Put your things in storage, sell them, or decide how to ship them to Greece


Cancel any unnecessary memberships from home – gym memberships, fitness classes, cinema passes, etc


Cancel your phone contract and ensure that your phone is unlocked


Read up on tax requirements – Some countries require that their citizens still pay taxes, even if they move overseas. Americans for example, still need to pay taxes. British people may still have to pay NI


Sell your car or put it into storage


Notify your bank that you are moving overseas


If you don't need to pay taxes to your home country while abroad, you may need to notify your government.


Reroute your mail


Notify your student loan company (if applicable)


Dance around your living room to Zorbas music while packing and prepare to move to Greece!
Ensure That You Have Comprehensive Health Insurance
Greek healthcare is notorious for being among the worst in Europe. There is no coverage or insurance for foreign expats and the conditions at public hospitals and facilities are often extremely poor and unhygienic.
It's imperative that you find a comprehensive health insurance plan for moving to Greece. Most foreign people living in Greece will have this and generally, you are required to show proof of having health insurance when you apply for residence.
There are a plethora of options available as far as healthcare insurance providers go. The best one for you will vary depending on aspects such as your nationality and general health. Well-known health insurance providers like AXA and Cigna Global operate in Greece.
Set Up Wifi
If you move into your new Greek apartment and wifi isn't already set up then you need ample servings of one thing: patience!
Forthnet is the main internet provider in Greece. Wind are another popular choice. Other ISPs in Greece worth noting are detailed below.
Net One


Otenet


Hellas On Line


On Telecoms


Tellas


Vodafone
As of 2020, Fiber broadband is available in some parts of Greece. Internet signals can be weaker on some of the islands compared to Athens.
Internet prices in Greece are comparable to what you would expect to pay elsewhere in Europe. As an example, Forthnet plans start at €25 per month.
Getting anything done in Greece is often slow. Setting up wifi is no different.
You may have to wait 3-4 months for your home wifi to be set up. Ensure that you have a comprehensive phone data plan or portable router in the meantime.
Get a Greek Driving License
Depending on where you are moving from, you may or may not need to get yourself a Greek Driving License. If you already have a valid Driver's License issued by an EU/EEA state, you can use your current license without restriction.
You can find more detailed information on this here. Third country nationals (including British citizens) need to switch to a Greek driving license.
Switch Bills into Your Name
Electricity, water, building maintenance, and internet are the main bills that you will have to manage when you move to Greece. If you are renting an apartment, it is not uncommon for the landlord to keep the first three in their name. If this is the case with your Greek home, make sure to take a meter reading for the electricity when you arrive.
Electricity
You will need to go to your local electricity board office (DEH/DEI) if you purchase your own home in Greece. This is also the case if you are renting a property and the owner requests that you put the bills into your name,
You will need your tax number and passport, along with some additional supporting documents. If you are setting up a connection for the first time, rather than changing the name, you will still need to go to the DEH office.
Water
To set up your water bills in your name, you need to go to the local water board office with your meter number and ID. The board will generally charge a small admin fee for this.
Buying Property in Greece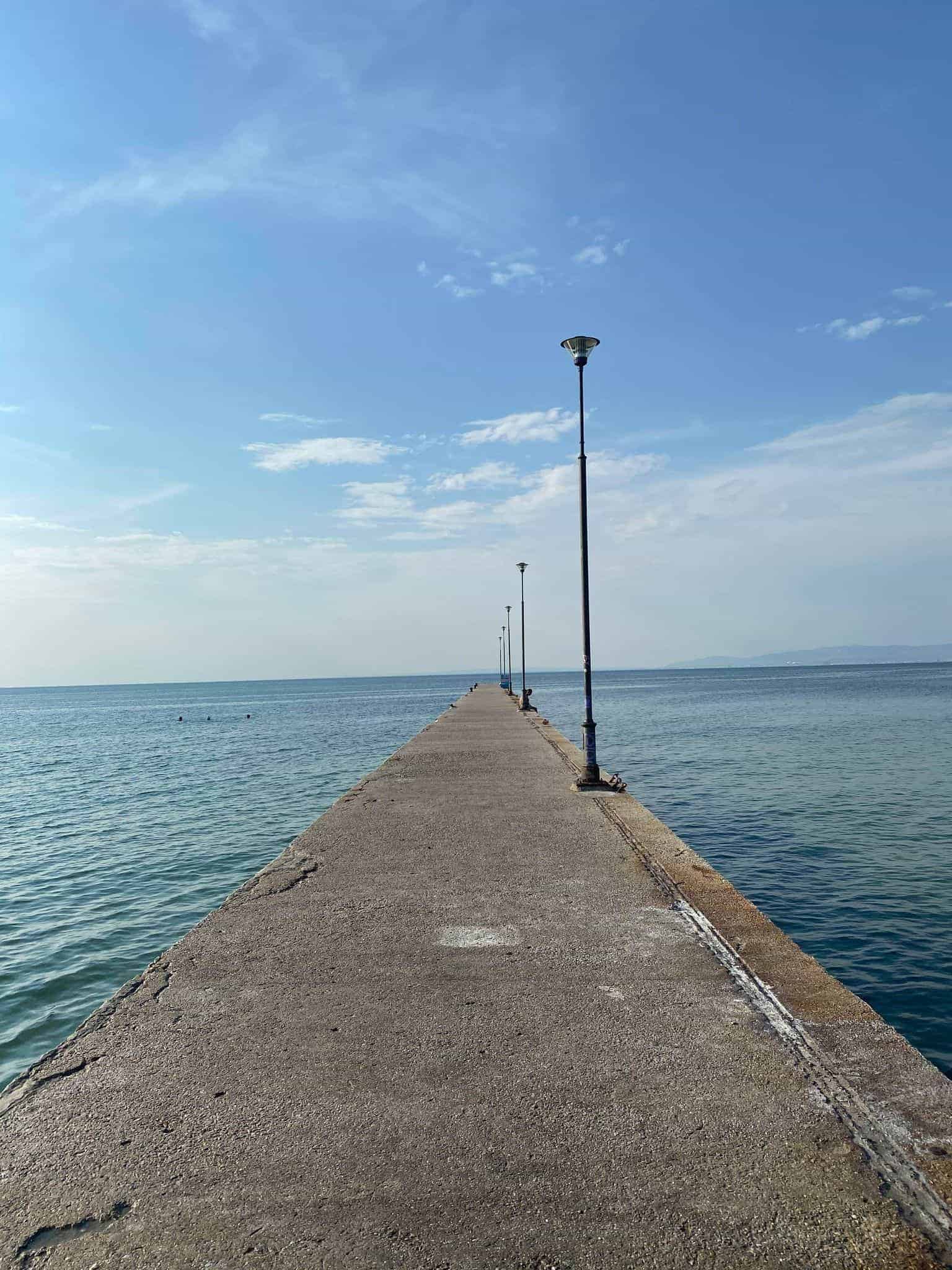 If you are an EU citizen, you can easily buy property in Greece with no restrictions. People of other nationalities can buy properties in Greece but there are some restrictions in place.
For sale properties in Greece are listed on the same sies as rental options. For instance, Spitogatos, or XE.
Before you think about buying a house here, you need to ensure that you have a Greek bank account and tax number set up. Admin costs can add up when you purchase a property in Greece – just like anywhere else really. Your first step should be to hire a Real Estate Attorney.
Buy Furnishings For Your New Place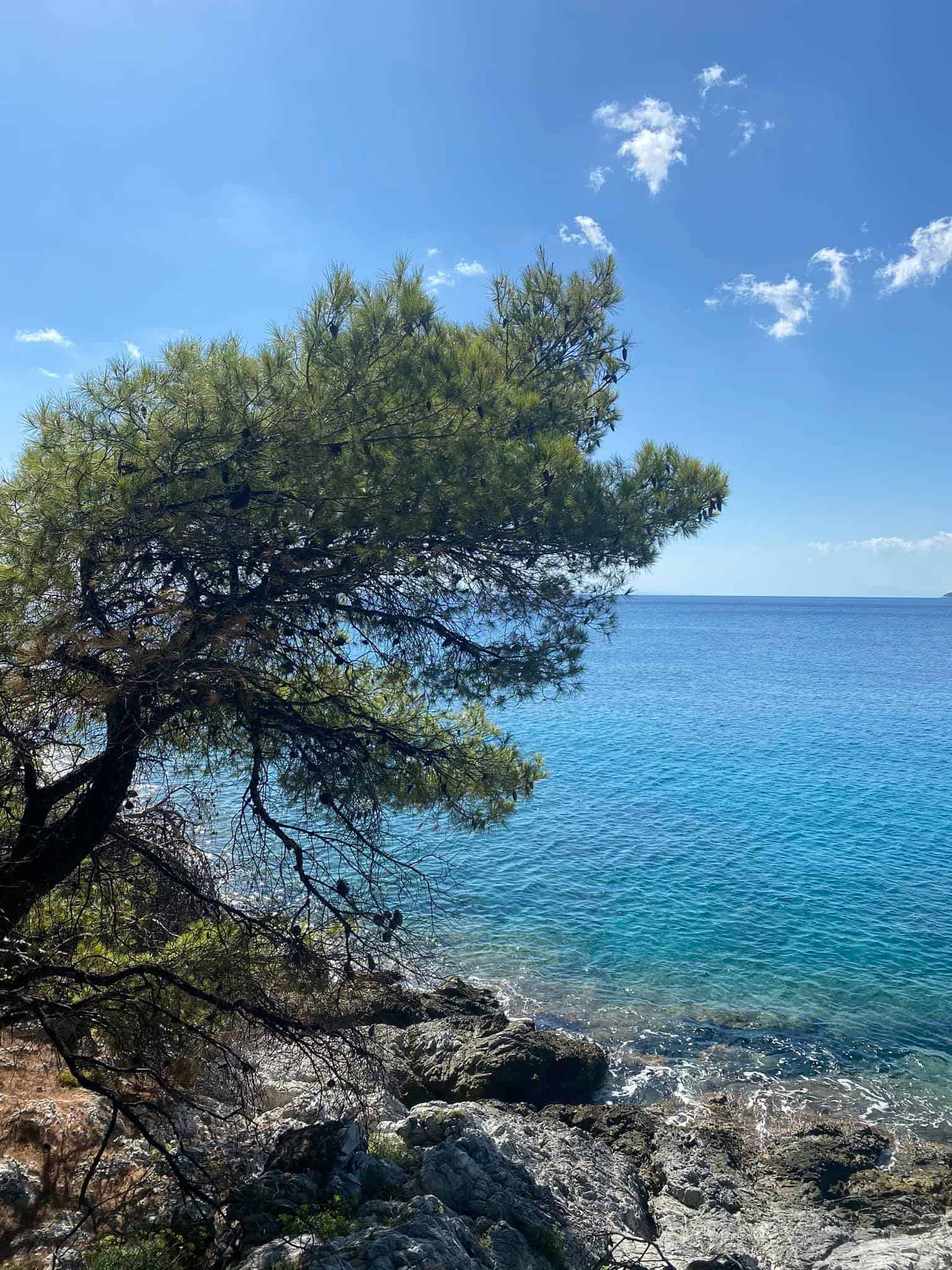 There are lots of excellent stores for buying furniture in Greece in order to decorate your new place. This is especially the case in big cities like Athens and Thessaloniki which are home to several inspiring boutique interior design stores.
Some lovely independent interior shops to consider are Paraphernalia, DesignShop, Box Architects, Myran, El Greco Gallery, and Roma 5 Design. Many of these places also offer delivery across the country. Of course, we also have IKEA here which is a good place to buy your basics.
Food Shopping in Greece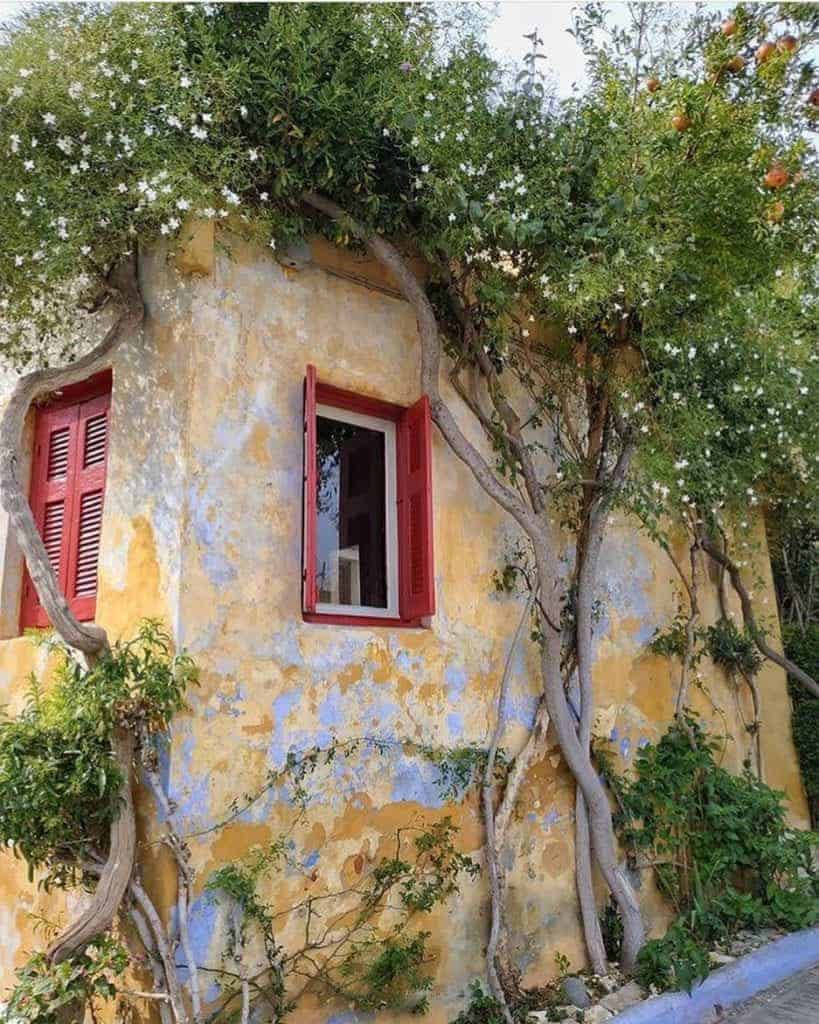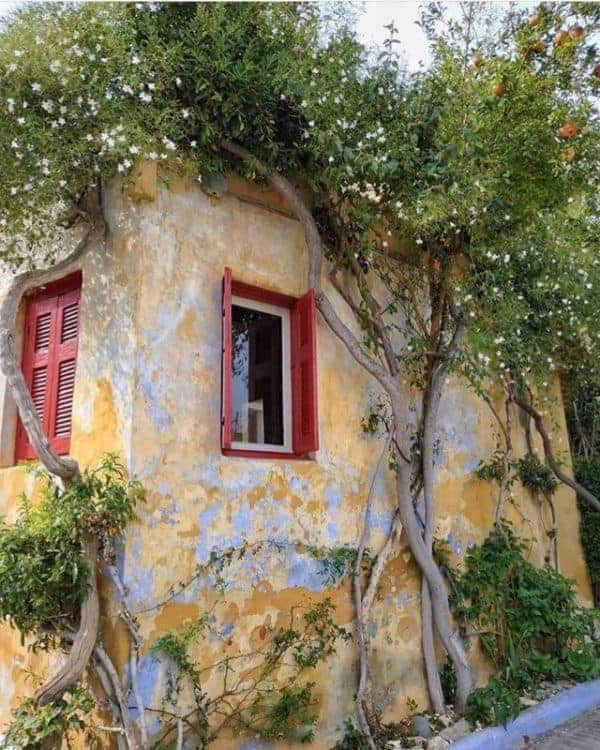 On the whole, food costs are cheaper in Greece. With a plethora of high quality, locally sourced fruit, vegetables and meats available, it's easy to eat healthy in Greece without having a sky-high food budget.
It's advisable to shop at your local laiki agora for fresh produce rather than the supermarket since products are often fresher and cheaper. These are neighbourhood farmer's markets.
Laiki are held once a week in each district. You can check with your new neighbours to see where yours will be and when.
Branded products like cereal, condiments, and snacks/chocolates are sometimes quite a bit more expensive in Greece due to the import taxes. If you live in Rhodes though, there are no import taxes and so that's a nice little extra perk to living on a beautiful Greek island.
Building Your Social Circle in Greece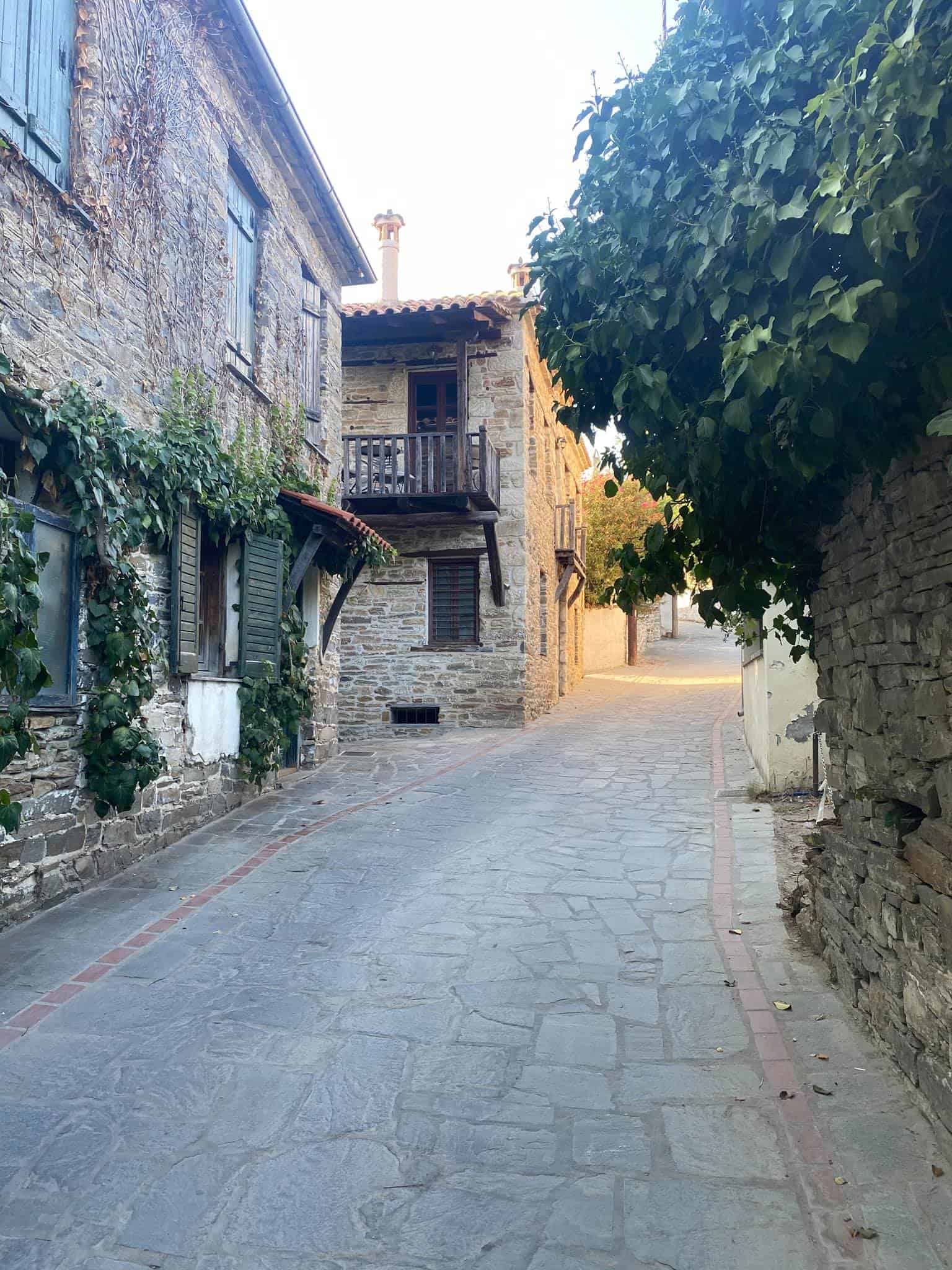 It's important to build a social circle when moving abroad to make your new place feel like a home away from home. The ease of meeting people depends a lot on where you choose to live.
Some islands, like Corfu or Skopelos, are home to large expat groups. It is easy to meet people here as you just get to know people as you spend more time on the island.
Conversely, young people in Athens and Thessaloniki may find the process of establishing a social circle slow at first. The cities can be transient, especially when it comes to remote workers and Digital Nomads. People come for 6 months, a year, two years, and then leave.
If you put yourself out there though, befriending locals and fellow ex-pats can help enrich your Greece experience. Some resources to consider are detailed below.
Couchsurfing – Through the events, forums, and hangouts, it's possible to meet locals, fellow expats, and travellers for a coffee or a walk. Most people here are just passing through though.


Meetup.com – Meetup hosts regular events for people of different interests. For example, foodies, wine lovers, writers, etc. If there is not something that tickles your fancy, you can also create your own group.


InterNations – An expat group for professionals. InterNations organises frequent events in Athens and beyond. However, I found most members to be older men.


Facebook Groups – There are numerous Facebook groups and forums dedicated to moving to Greece and meeting others in the same boat. I manage a group called "All Greek to Me" which is a community for people travelling in or moving to Greece to exchange travel tips and advice.
Random Additional Things to Know About Moving to Greece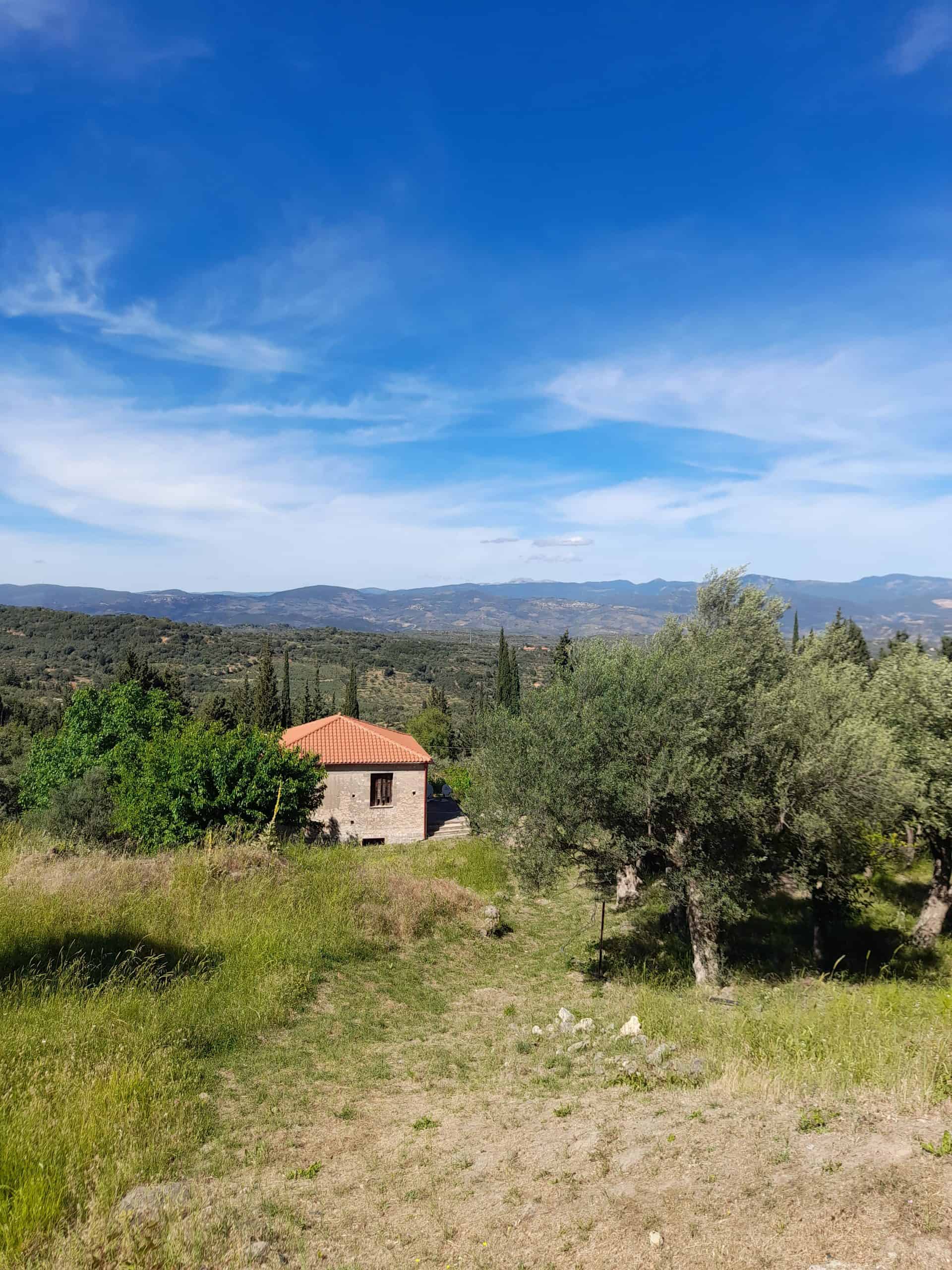 A few random extra things that might be useful to know about moving to Greece are detailed below. Living here is different from coming here on vacation. These are just a few things you may want to be aware of.
Bureaucracy is a Major Issue
A lot of people think of Greece as being the Wild West. The country has developed a bit of a reputation for being a difficult place to get things done. This is especially the case regarding bureaucratic stuff and paperwork.
If there is one major thing that is holding the Greek economy back, it is bureaucracy. Doing the most simple thing here involves an outrageous amount of red tape.
You need to have the patience of a saint to put up with this. Sometimes it can be infuriating when you are being referred here, there, and everywhere by the authorities.
Processes are often illogical. You may want to consider hiring a Lawyer to help you when it comes to complex matters like immigration or property purchases. It will help preserve your sanity!
It's All Greek to Me!
Most Greek people have a good understanding of English. This is especially the case in major cities and islands that attract tourists. That said, having a basic grasp of Greek goes a long way.
Having a handful of phrases up your sleeve like "kalispera" (good evening!), "kalimera", (good morning), etc is useful in the first instance. If you live in a remote area, you will find it limiting and isolating if you cannot communicate with those around you.
If you plan on living here in the long term, you should really make some effort to learn the language. You can find a lot of schools offering courses in the bigger cities. You can also hire tutors for one-on-one learning.
Yes, You Can Drink the Water
You can drink the water in most of Greece. The water on the mainland is fine, and the water in Athens is clean and delicious. You will not get sick from drinking it.
That said, it's a personal preference. A lot of people prefer to drink bottled or filtered water.
It is best to avoid tap water in certain small and remote islands like Skiathos or Skopelos. Although it isn't toxic, it contains a high amount of sediment.
Understand How Greek Bathrooms Work
Sewerage systems in Greece are underdeveloped. You cannot flush paper down the toilets in most of Greece.
This is especially the case on remote islands. Some modern Athenian apartment buildings have been built with modern plumbing and waste management but not all of them. Better you know now than after an incident, eh?
Explore Your New Homeland
Cultural clashes, administrative paperwork and headaches aside, moving to Greece is a wonderful, life-changing experience. The beauty of living in a foreign country is having the opportunity to do completely different things and explore your new homeland during your weekends and free time.
Greece is home to over 6000 islands. However, only 227 of these are actually inhabited.
That means more island exploration, beautiful beaches, and scenic whitewashed tavernas than you could enjoy in a lifetime! Athens and the Greek mainland are also just as charming. For a little initial food for thought and Greek travel inspiration, take a look at this three day Athens itinerary, or this guide to island hopping in Greece.
Opening Hours in Greece
Working hours in Greece differ from those of other European countries. The opening hours of shops and businesses vary from place to place. However, generally everywhere is open from 9 am until 9 pm.
Most small, independent stores close from 2.30 pm – 5.30 pm each day for a siesta. This doesn't apply to large international chain stores in the cities.
The majority of businesses are closed on a Sunday. Athens is still very much vibrant and alive during siesta hours. Meanwhile, small islands like Alonissos become practically a ghost town at this time.
Quiet Please
Residential areas in Greece enforce "quiet hours". This is comparable to the Mediterranean siesta. Quiet hours take place between 3 pm and 5 pm in the day time, and from 10 pm to 7 am in the evenings.
A Cash-Based Society
Cash is still king in Greece. Larger shops and hotels usually do accept credit and debit cards. However, many smaller tavernas, coffee shops, and stores do not. It's always prudent to carry a small amount of cash around with you.
Taxes on Purchases
You will often find that when you go shopping in independent stores, go to restaurants, or even visit the Doctors and Dentists, you will be offered a lower price if you pay in cash. This is so the person doesn't have to pay tax.
That was quite startling to me at first. Imagine my shock when I had a wisdom tooth extracted and my Dentist was haggling with me over the cost of this surgical procedure as if we were negotiating over a scarf in an Arabian bazaar.
You should always ensure that you receive a receipt for your purchases in Greece. A common "trick" is for businesses and individuals to not provide these so that they do not have to declare this income as tax.
Ready to Move to Greece?
All ready for moving to Greece? As I mentioned, I've been living here in Pagrati, Athens since 2017.
I'm happy to answer any questions you may have. If you think that something has been missed out of this guide, let me know and I'll add it.
Safe travels and enjoy Greece! Geia sou! Melissa xo
Disclaimer: High Heels and a Backpack is in no way affiliated with any of the businesses or companies mentioned in this post. This article on moving to Greece is updated periodically. Thank you. 
---