Koukaki Athens is one of the most eclectic and charming districts in Athens city centre. It sits beside Makrygianni, beneath the shadow of the Acropolis.
Koukaki is characterised by independent art galleries, eclectic themed coffee shops, and international eateries. However, despite being centrally-located and having plenty to offer, Koukaki is often overlooked by visitors to the Greek capital. It is arguably one of the most underrated districts in Athens.
A Little History of Koukaki
Today, Koukaki is fast emerging as one of the hippest and most artistic neighbourhoods in Athens. It wasn't always that way though. Once upon a time, this district was mostly industrial.
Koukaki has very humble roots. It was affectionately named after George Koukakis.
Koukakis was a Greek businessman who opened up a shop selling metal beds and mattresses. After the industrial trade in the area folded up, many of the neoclassical houses in Koukaki were transformed into elegant coffee bars and eateries.
In the 1980s, the area was nicknamed "Little Paris". Koukaki had begun emerging as an Athenian cultural hub.
The lower rent in Koukaki encouraged artists and aspiring entrepreneurs to set up their shops and galleries here. This artistic vibe has flourished, and Koukaki remains one of the most creative districts in central Athens today.
Falling in Love with Quirky Koukaki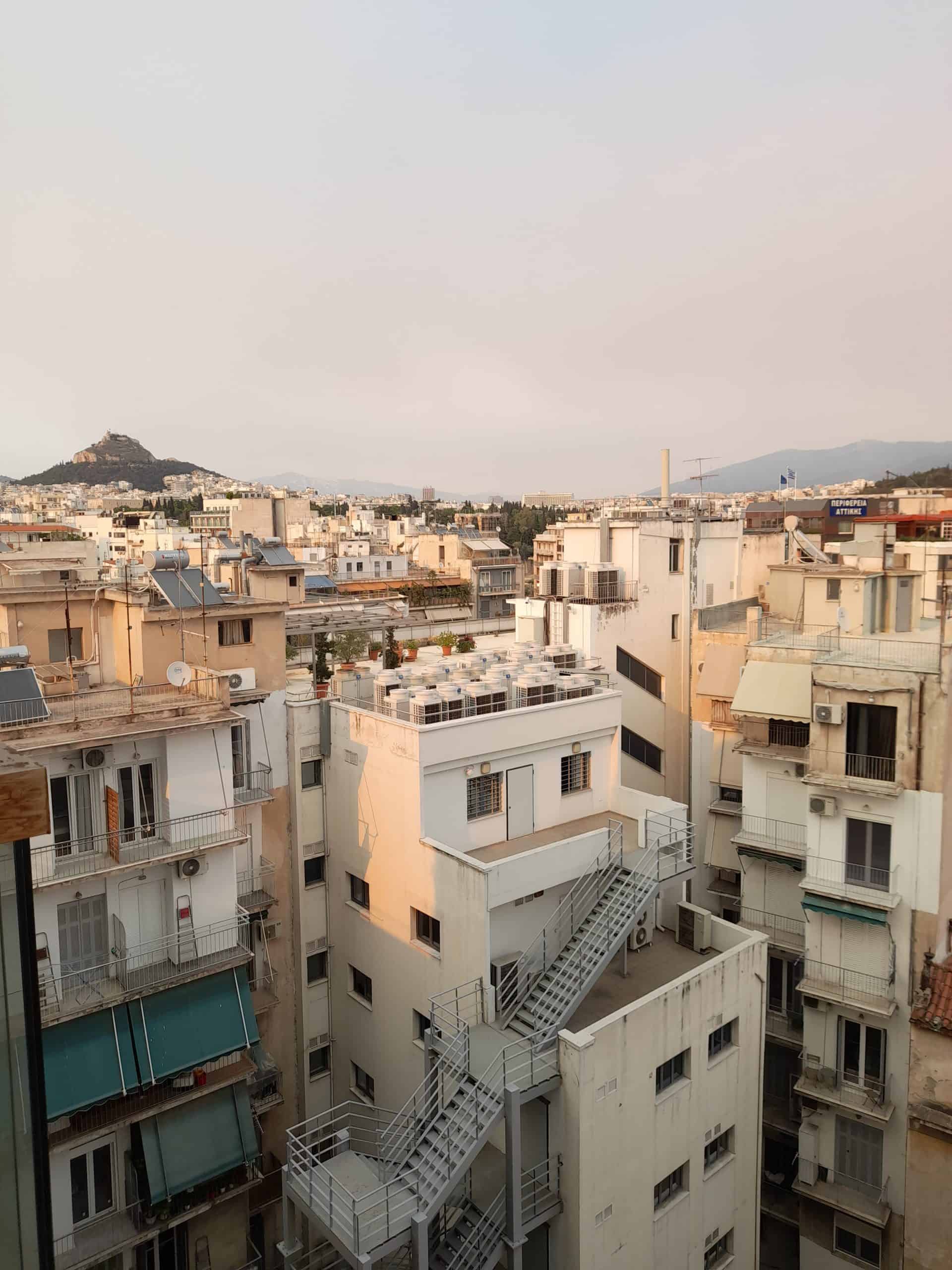 While Koukaki does not boast any specific tourist attractions or "must-see" sights, there is just something about this area that makes it magical. You should dedicate at least an evening during your time in Koukaki. Prioritise it above other "offbeat" areas.
As you venture around the Greek capital on your Athens itinerary, it's likely that your schedule will lead you along the ancient winding pathways of Plaka. You will marvel at the crumbling sun-bleached ruins of The Acropolis, and watch the changing of the guards' ceremony at the bustling central square of Syntagma.
You are unlikely to spend any real amount of time in Koukaki unless you book accommodation here. This is a shame because it is one of the most delightful areas in Athens.
If you have a little longer to spare in Greece, spend a lazy day or two exploring the various Athenian neighbourhoods at a more relaxed pace. For instance, Koukaki, Pagrati, Kolonaki, etc.
Each area of the city has its own distinct personality. A little urban wandering can be much more rewarding than a simple crossing Greek landmarks off of a touristic to-do list.
Koukaki Neighbourhood Highlights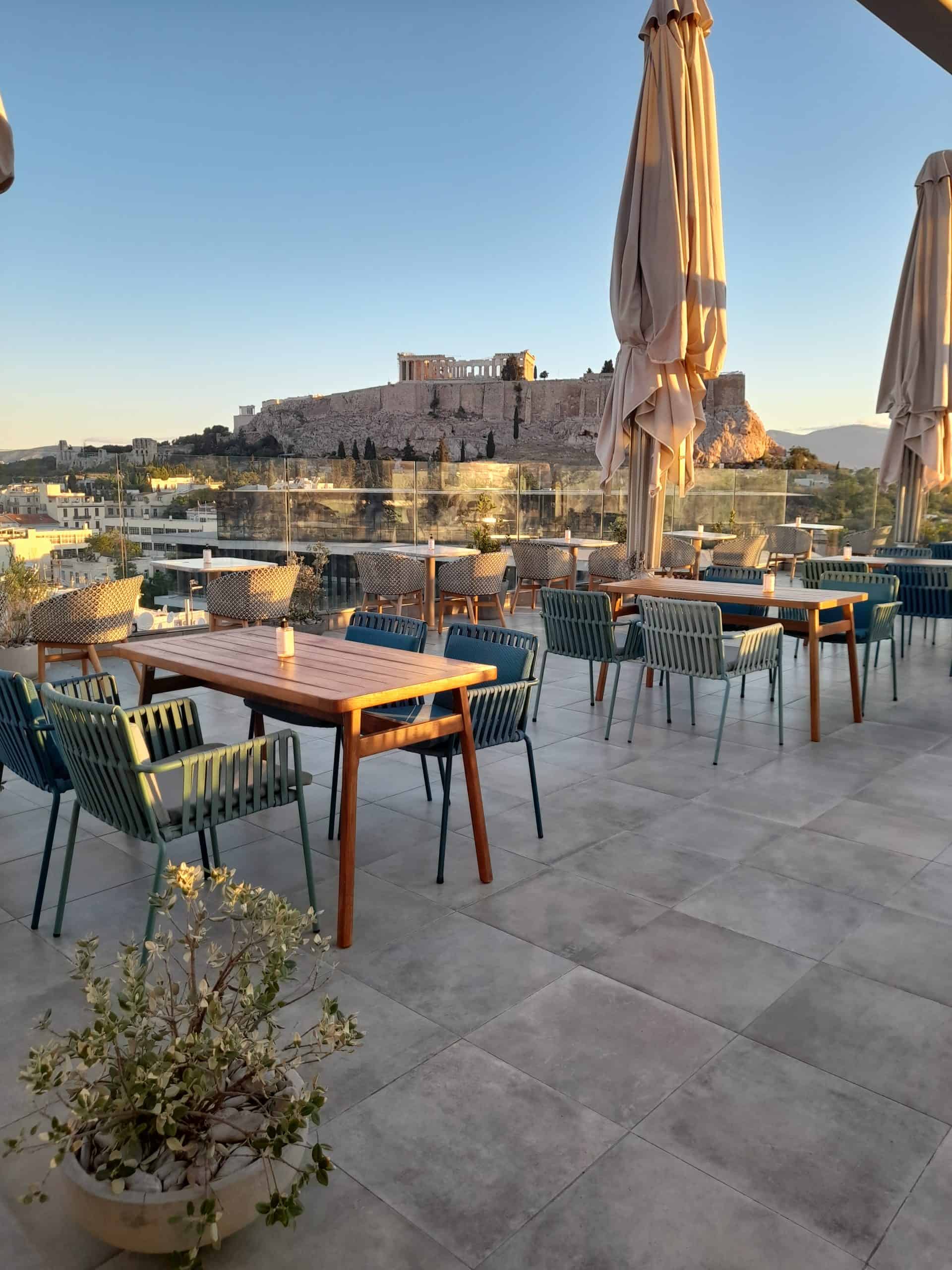 Filopappou hill monuments and walking trails


Atmospheric squares and piazzas where young and old Athenians come to socialize, dine at tavernas and sing at small bouzouki bars


Incredible restaurants boasting cuisines from across the globe


A seemingly infinite number of quirky coffee places perfect for a peaceful afternoon of people-watching.


Art galleries, eccentric shops, and antique stores
Coffee Culture in Koukaki
Coffee culture is huge in Greece in general. If there was a national sport, sitting around sipping Freddo espressos would probably be it.
Koukaki is jam-packed with quirky coffee places that are perfect for a spot of brunch or an afternoon spent people-watching. If you're done seeing the Acropolis and want to stop for a quick cup of Joe without the crowds, venture outside of Makrygianni and into one of the popular below haunts in Koukaki.
Little Tree Books & Coffee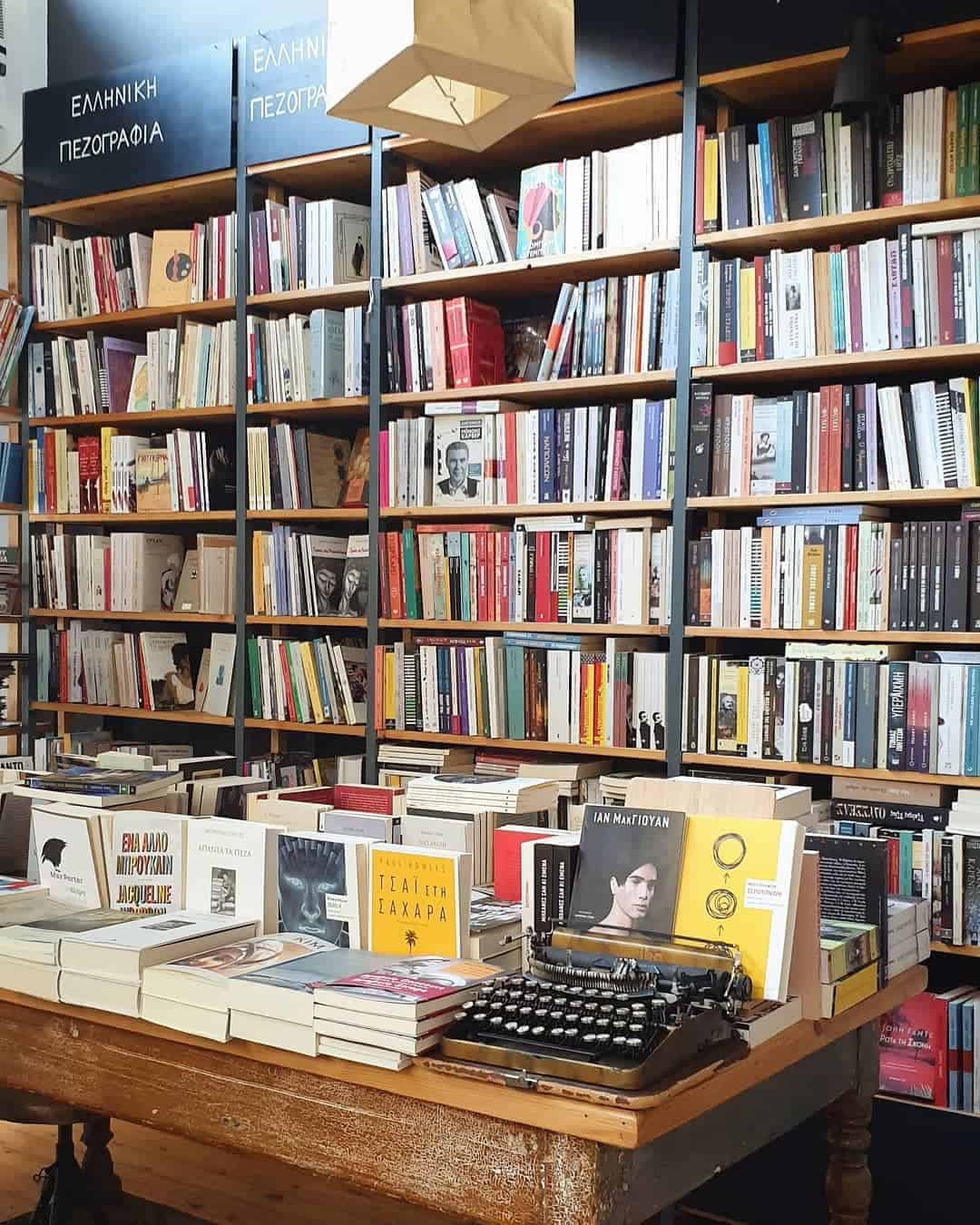 Where: Kavalloti 2, Athina 117 42
Little Tree Books & Coffee is an adorable local coffee shop whose setting feels almost like something straight out of a movie. Every wall, nook, and cranny is filled with piles of books, old and new.
It provides a quiet retreat away from the boisterous coffee shops that occupy central Athens. Though most books are in Greek, the coffee shop is worth a visit for the old-world library atmosphere alone.
Nestle down into one of the comfy, oversized armchairs as you sip a cappuccino and sink your teeth into one of the cafe's delightful homemade cakes and Greek desserts. The only downside?
Little Tree Books & Coffee is approximately the size of someone's living room. It is quite popular and so it can be a little tricky finding a seat here at times.
Lotte Cafe Bistrot
Where: Tsami Karatasou 2, Athina, 117 42
The Lotte Cafe Bistrot is a charming little spot that is tucked away down a tree-lined residential street in Koukaki. The cafe walls are painted in delicate pastel shades. Meanwhile, the vintage Parisian-inspired decor transports patrons back in time to Montmartre in the early 20th century.
A mishmash of shabby chic decor and antiquities are scattered inside. Alternatively, you can sit beneath the sun on the Athenian sidewalk seating. This is the perfect place to stop for a pot of tea.
Kinonó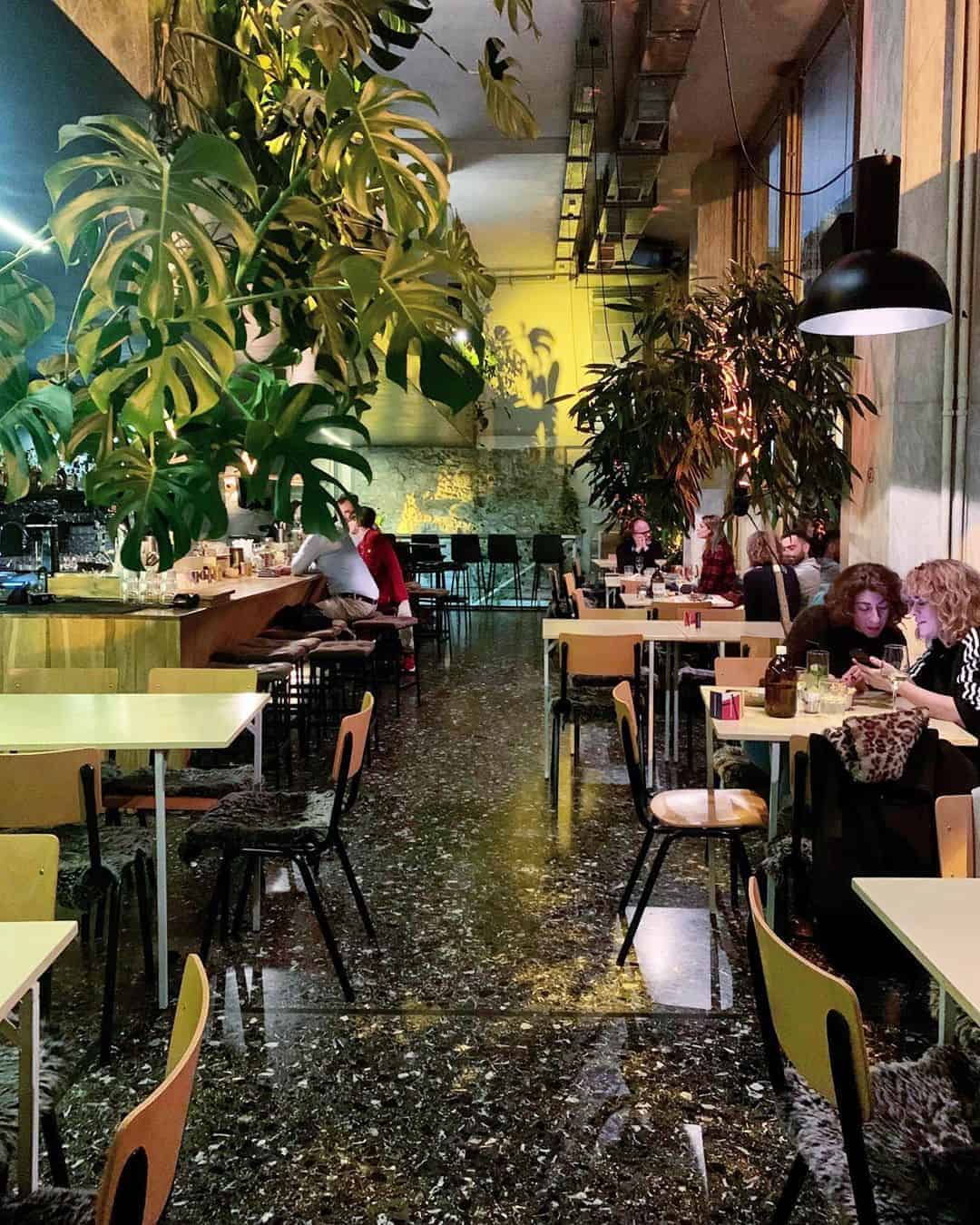 Where: Falirou 48, Athina 117 42
Kinonó Koukaki boasts a very zen, minimalistic, and relaxing atmosphere. The recycled wooden furnishings, the tall ceilings, the grand ceiling to floor windows, and the spacious interiors create an altogether pleasant ambiance.
Kimono is a great choice whether you want to work remotely for typing away here on your laptop, meet friends, or cosy down with a good book and a strong coffee. The eatery also boasts a brunch and lunch menu.
You can find international breakfast favourites from across the globe here. From eggs benedict to American pancakes.
Monsieur Barbu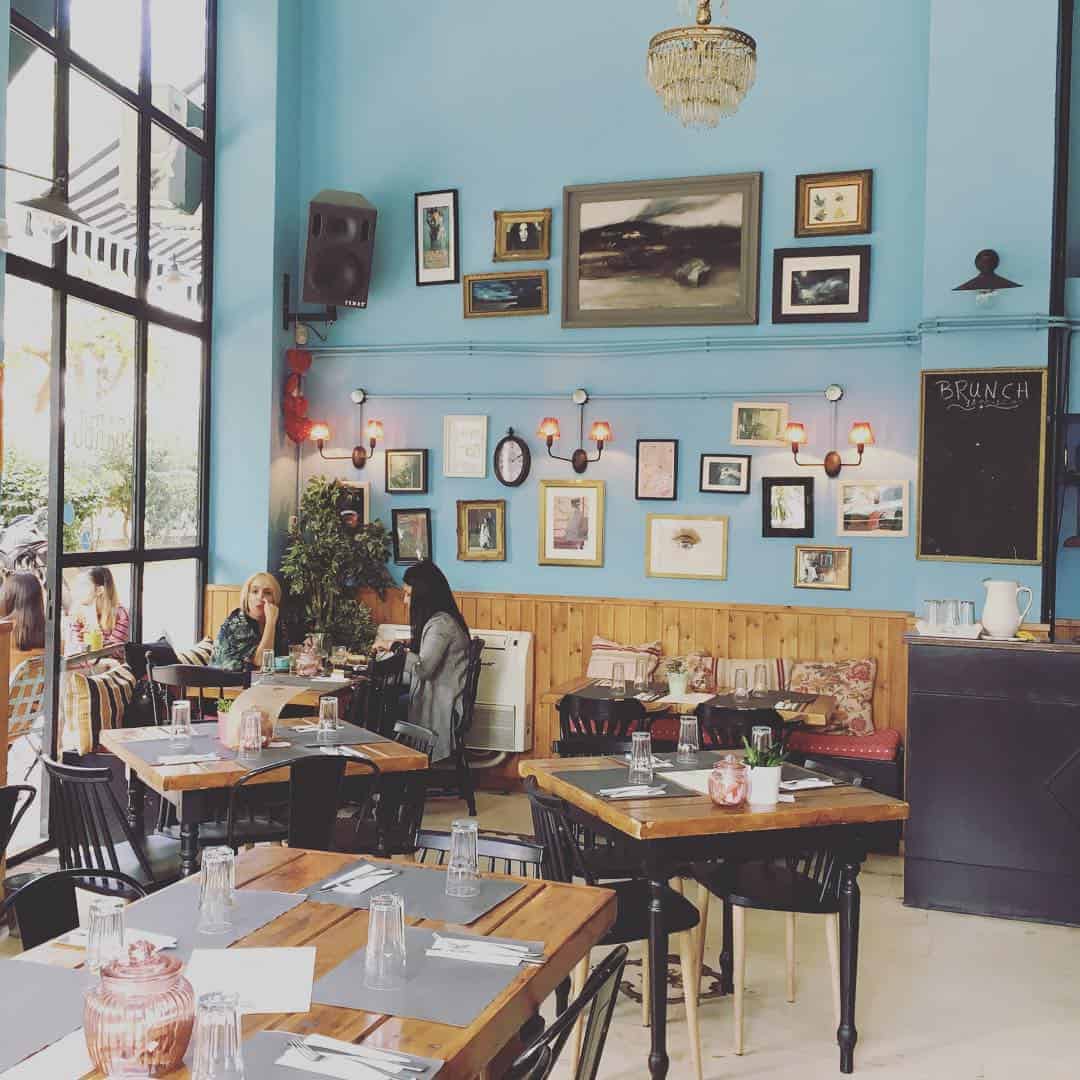 Where: Mark. Mpotsari 49, Athina 117 42
Monsieur Barbu is equal parts adorable, quirky, and eccentric. It is widely regarded by locals as serving up one of the very best brunches in Koukaki.
The cosy space makes you feel as though you have been invited into someone's home. The pale blue walls are cluttered with knick-knacks and artwork pieces. Meanwhile, the mismatching furnishings add to the shabby chic ambiance.
Fourteen
Where: 42 Dimitrakopoulou, Athina 117 42
Fourteen is a chic, upscale place to grab coffee, lunch, or cocktails in Koukaki. In the summer months, the outside tables provide a perfect vantage point for observing local life. The al-fresco-style tables overlook quaint Greek piazzas.
Inside, the theme is reminiscent of an elegant New York lounge. Fourteen boasts plush furnishings, moody lighting, and the gentle undertones of rhythmic jazz music.
Note: Fourteen is currently closed due to the global pandemic.
Shopping in Koukaki
The main draw of Koukaki is not shopping. However, there are some adorable places and boutiques here that are very worthy of your time.
Koukaki antique dealers sell an array of weird and wonderful trinkets. Independent apparel stores such as Lovecuts sell clothing items that fit a vintage style of fashion.
It is well worth window shopping as you wander the streets and narrow passageways of Koukaki. The various vintage and offbeat clothing stores sell unusual, one-of-a-kind pieces that are unlike anything else.
Where to Eat in Koukaki Athens
A selection of some of the best places to eat in Koukaki is detailed below. You will find everything from traditional tavernas selling classic Greek dishes, to international cuisines.
Kalamaki Bar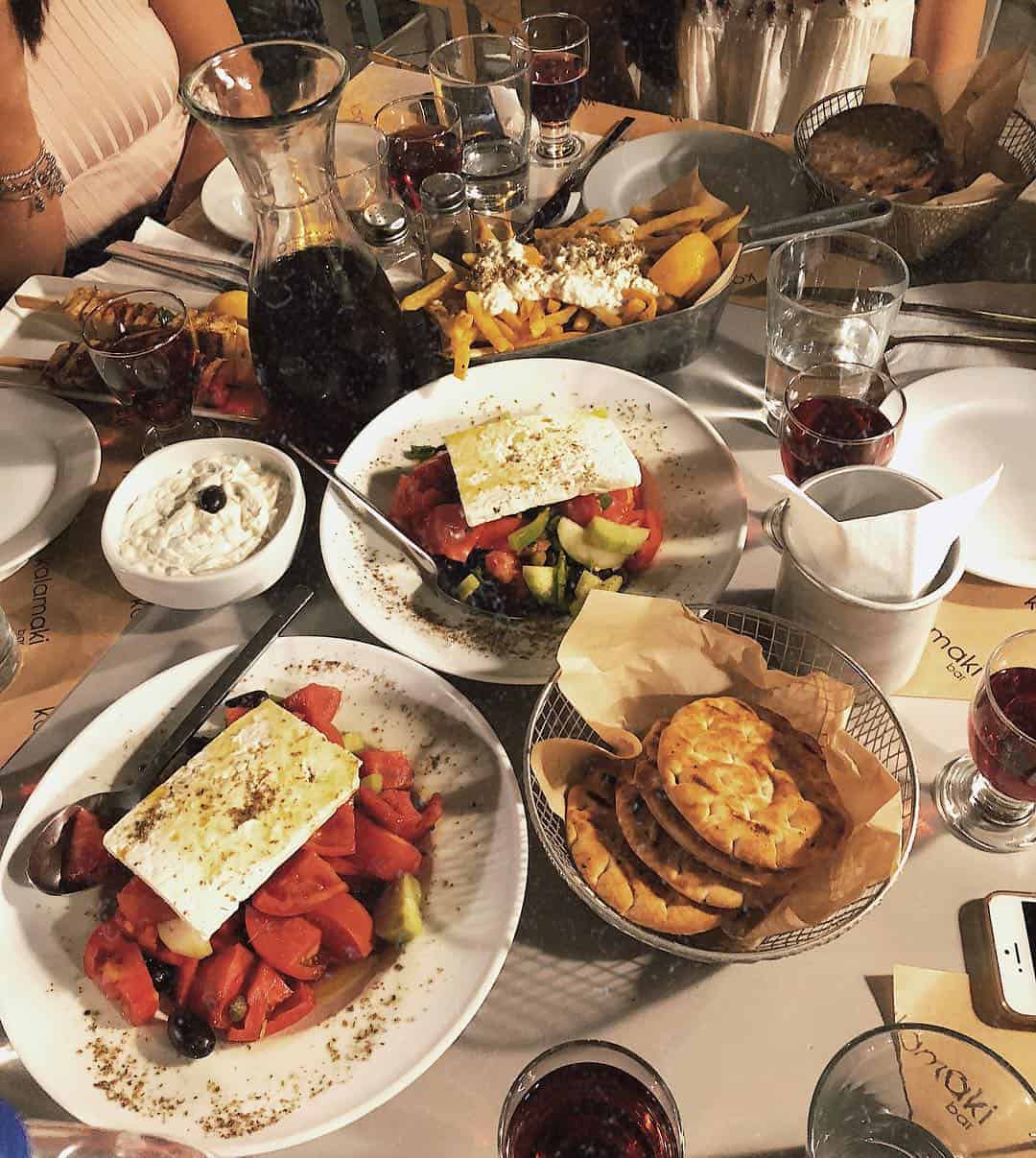 Where: Drakou 15, Athina 117 43
If you are looking for a taster of all of the things that make Greek cuisine so wonderful, Koukaki's Kalamaki Bar is the place to stop by. Think sumptuous marinated meats, fresh salads, decadent feta drizzled with organic oil, and meze plates.
The special thing about the Kalamaki bar is that not only do the chefs marinate the meats, they also marinate their skewers too! The skewers are marinated for a minimum of 12 hours to ensure a maximum taste impact.
The traditional taverna-style eatery prides itself on its modern, contemporary approach to traditional Greek classics. The design of the place is charming in itself. Simplistic white furnishings are accompanied by pale blue decorations mirroring the shades of the Greek flag.
Tuk Tuk Thai Street Food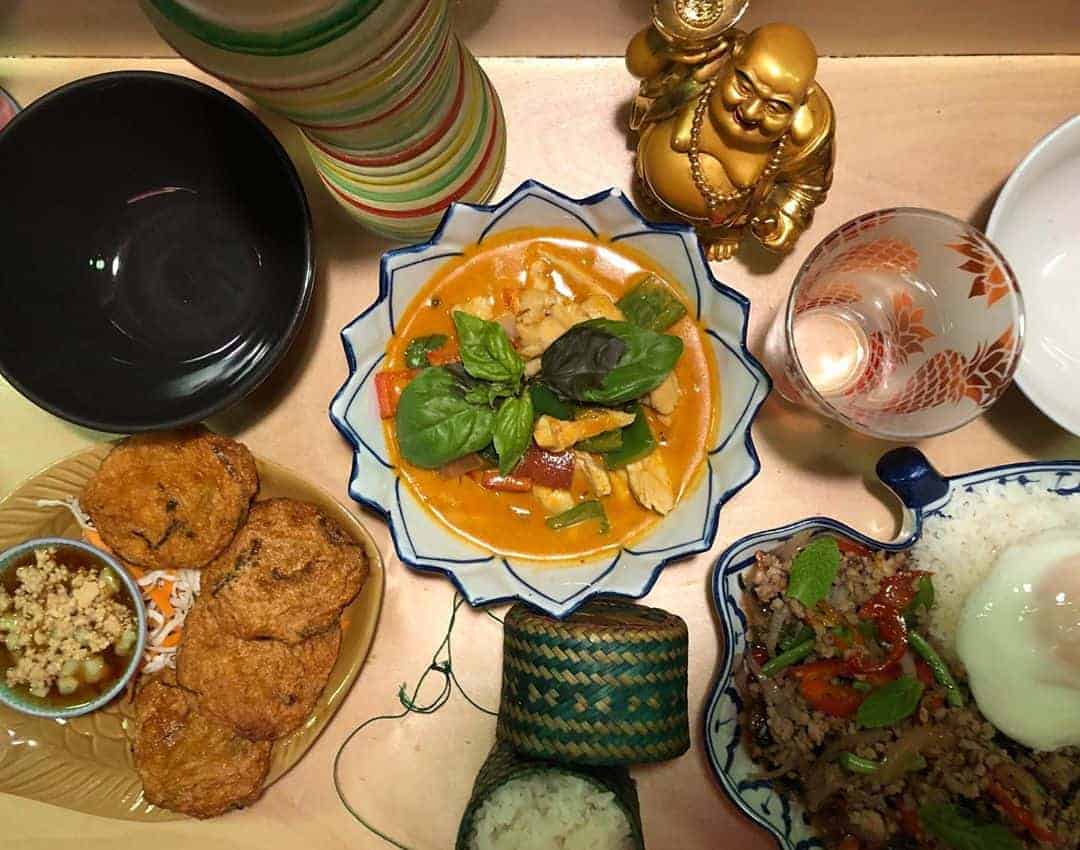 Where: Veikou 40, Athina 117 42
Though there are few authentic Asian restaurants in Athens, Tuk Tuk Thai boasts authentic Thai cuisine with a team of chefs from the land of smiles.
For a change of flavour, dig into some sumptuous chicken satay sticks, a delicately spiced green curry, or a filling massaman. Then, wash it all down with a bottle of iced cold Thai beer.
The best part of this place? Tuk Tuk has been designed like an Asian hawker's market.
Patrons sit on wooden stools overlooking the kitchen as the chefs do their magic. Expect a short wait to get a table, but know that it will be well worth it.
O Lolos
Where: Geor. Olimpiou 5, Athina 117 41, Greece
O Lolos is a quaint mezedopoleio and cafe that is beloved by locals. You will see Athenians use O Lolos as a rendezvous point and sit here for hours chatting among friends and enjoying tsipouro.
Meze restaurants like this one specialise in small, tapas-style dishes. You will find a diverse range of options on the menu.
You can tuck into everything from Santorini fava bean puree with warm pita, to keftedakia meatballs just like yiayia makes. Throughout the week, O Lolos hosts several live music events.
This makes for the perfect quintessentially Greek evening. Greek dances often break out around the bar.
The Fabrica of Euphronios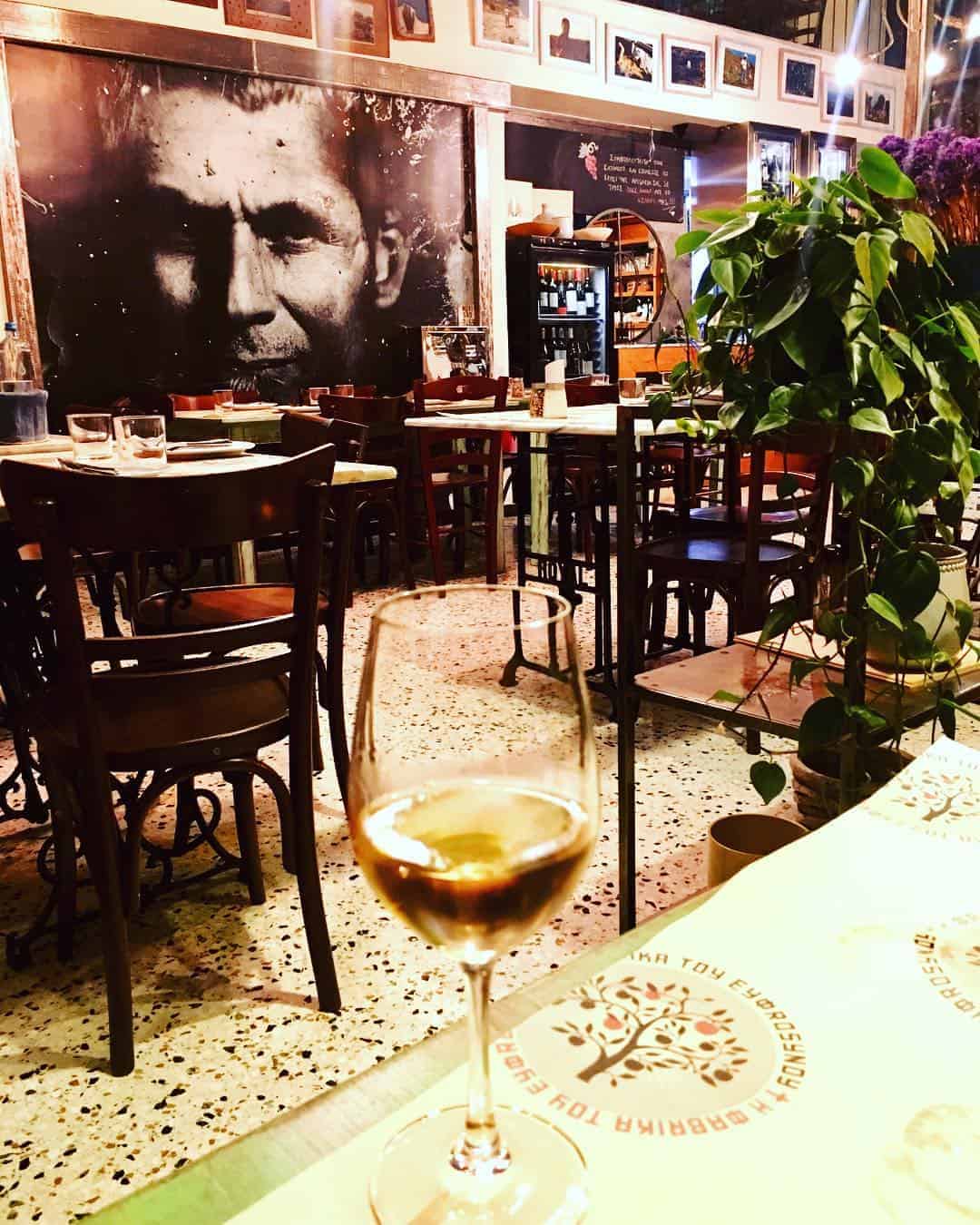 Where: Anastasiou Zinna 34, Athina 117 41
The Fabrica of Euphronios is a tasty secret that Athens locals have kept for themselves. The establishment is a Greek taverna with a twist – much like the innovative menu that it boasts. Somehow, it has escaped the eyes and radars of most tourists.
The intimate setting is decorated with wooden furnishings and shelves stacked full of wines from across Greece. The Fabrica of Euphronios has something of an eccentric vibe. Sprawling, Salvador Dali style art pieces and paintings decorate the walls.
The menu too is not quite as it seems. The eatery is renowned locally for its excellent meat dishes. However, it also boasts an array of more 'daring' and adventurous platters.
Raw carpaccio style meats make an appearance on the menu, as does crab, and even scorpion. A visit to such a unique place does not have to break the bank either. Tapas-style dishes can be purchased here from between 3-9 euros.
Dyo Dekares I Oka
Where: Anastasiou Zinni 29, Athina 117 41, Greece
Dyo Dekares I Oka is a charming little spot that has been purposefully designed to look like an old-fashioned cafeteria. Dining here provides you with a journey back in time.
Pull up a chair and order a light bite or some lunch beside old-timers playing backgammon and sipping Ellinikos Kafes. The menu options here focus on light snacks and pastries. For instance, warm spanakopita, tiropita pies, etc.
Skoumbri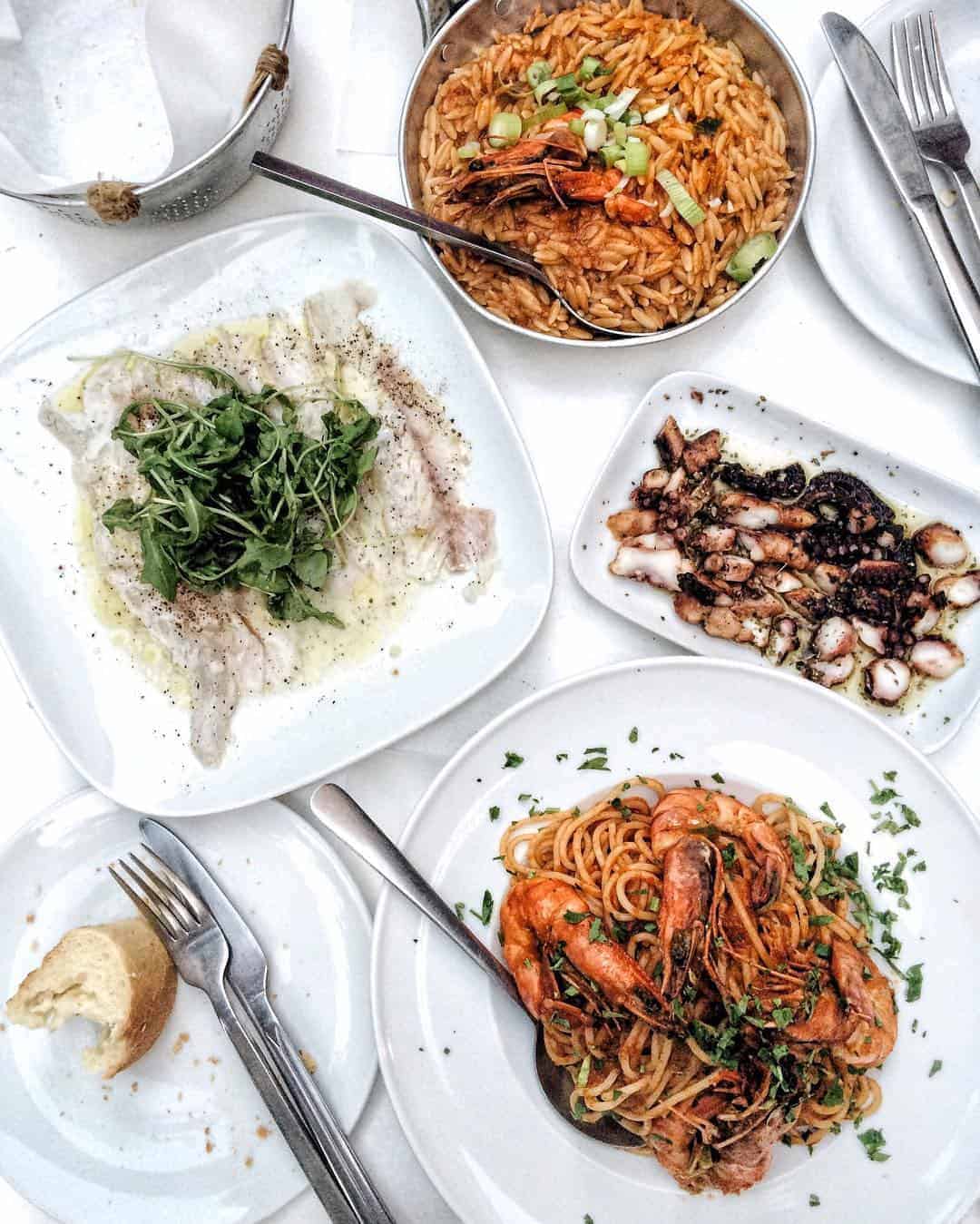 Where: Drakou 12, Athina 117 42
If you do not consider yourself as much of a meat eater, dining at Skoumbri makes a nice alternative to visiting the Kalamaki Bar. The two places are in fact owned by two brothers – Antoni and Christos.
Where Kalamaki prides itself on its meat dishes and street food eats, Skoumbri specialises in fresh fish and seafood dishes. The name translates to mean mackerel in Greek.
Athens may seem like a built-up, cosmopolitan city. However, in reality, the sea is just a stone's throw away and the fish served up at Skoumbri are the latest catches.
The seafood menu here is diverse, and the place is decorated with adorable nautical touches. Dining at Skoumbri seemingly transports you to an old Greek fishing village.
Mani Mani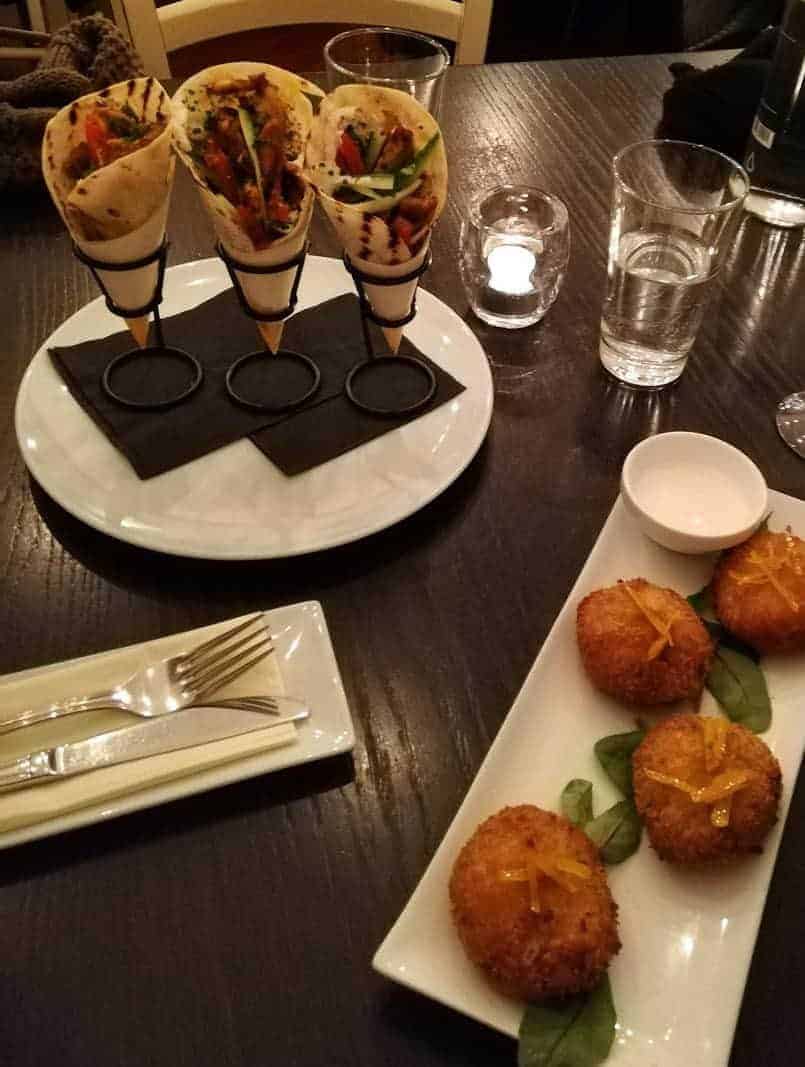 Where: Falirou 10, Athina 117 42
Locals and tourists alike consider Mani-Mani as being one of the very best restaurants in Athens. The Greek cuisine served up here is a little different compared to what you may have come to expect in the Greek capital.
The restaurant owner comes from Mani in the Peloponnese. As such, the menu focuses on Mani delicacies and uses ingredients that have been sourced in this region.
Meats from Areopolis are lovingly marinated and prepared in dishes alongside handmade pasta and organic dairy produce from Gythio. The exquisite wines come from Laconia. This is an area close to the sea that is renowned for its wonderful vineyards.
Hopefully, your Greek travels will eventually take you to Mani. However, if they don't, a stop by Mani-Mani in Koukaki Athens is a good way to transport your taste buds there in the meantime.
Nightcaps & Cocktails in Koukaki
The eccentric, quirky personality of Koukaki is mirrored in the district's bars. A selection of the best nightlife spots in the area is detailed below.
Hitchcock Tales
Where: Porinou 10, Athina 117 42
Hitchcock Tales is a Koukaki cocktail bar with a twist. As the name suggests, the bar has been named after the man, the myth, the legend himself – Alfred Hitchcock.
Sprawling pop art style paintings decorate the walls and exterior. They depict scenes from Hitchcock's best-loved movies such as Psycho.
The cocktail menu offers both the classics and an array of house recipes that are affectionately named after Hitchcock movies. Drinks are often served with some kind of prop or gimmick.
Meerkat Cocktail Safari
Where: Vyzantiou 7, Athina 117 41, Greece
Meerkat Cocktail Safari is a popular Athens nightlife spot and the brainchild of expert French mixologists. Keen francophiles will be interested to note that numerous French-themed events are often hosted here.
The bar combines exquisite cocktails with lively international music, and a bold, eclectic African decor (hence the "safari" name tag). Meerkat's food mantra is "toast only". However. the bar serves a range of yummy sandwiches and paninis.
Ρίζα Ρίζα (Riza Riza)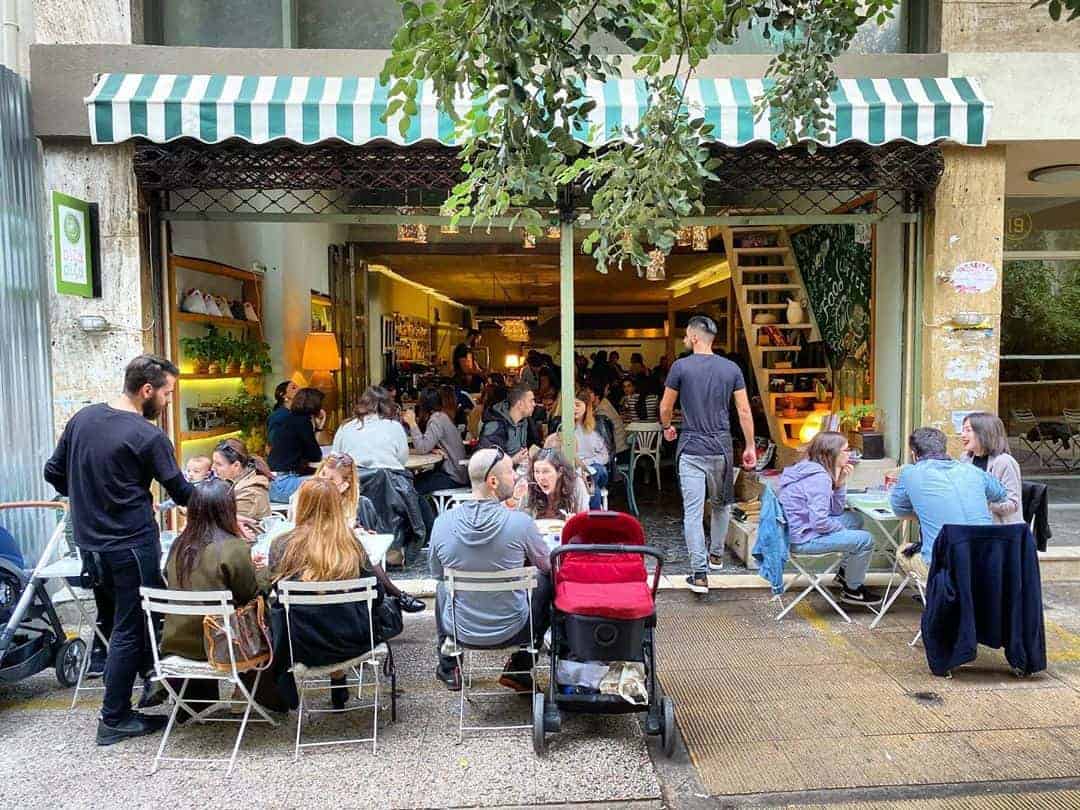 Where: Drakou 19, Athina 117 42
If you were looking for a real "local" place to sip cocktails and hang out with hip Athenians on a Friday or a Saturday night in Koukaki, Riza Riza would be it. This wonderful day-to-night bar has a charming, homely atmosphere during the day and is a popular spot to grab a spot of lunch or dinner.
Come nightfall, Athenians flock here in their dozens. They head to Riza Riza to enjoy Mediterranean-style cocktails infused with Greek alcohols such as ouzo or raki. It is not uncommon to walk by Riza Riza and find that it is so crowded that people are spilling out onto the street clutching their drinks.
Materia Prima
Where: Falirou 68, Athina 117 41, Greece
Materia Prima is a little slice of paradise for the aspiring wine connoisseur. The bar boasts a selection of more than 300 exquisite wines that are sourced from all over Greece and Europe. Tastings and events are hosted here regularly.
Don't hesitate to ask the staff for recommendations and be sure to sample some sweet Greek wines. One of the best ways to enjoy the wines is to combine them with a charcuterie board. A selection of smoked cheeses, cured meats, and fresh vegetables can really bring out the flavours of the wine.
Places of Interest in Koukaki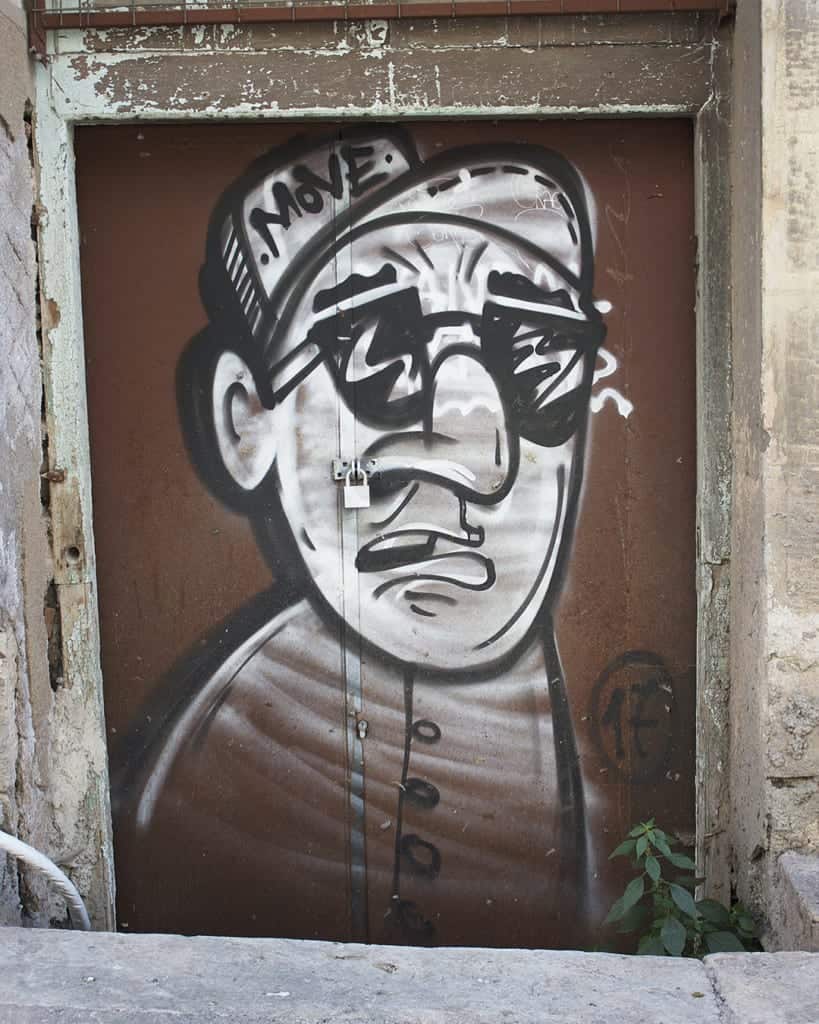 Koukaki Athens and its surrounding area boast several points of interest. Take yourself on a self-guided walking tour of the below highlights.
Stroll Around Filopappou Hill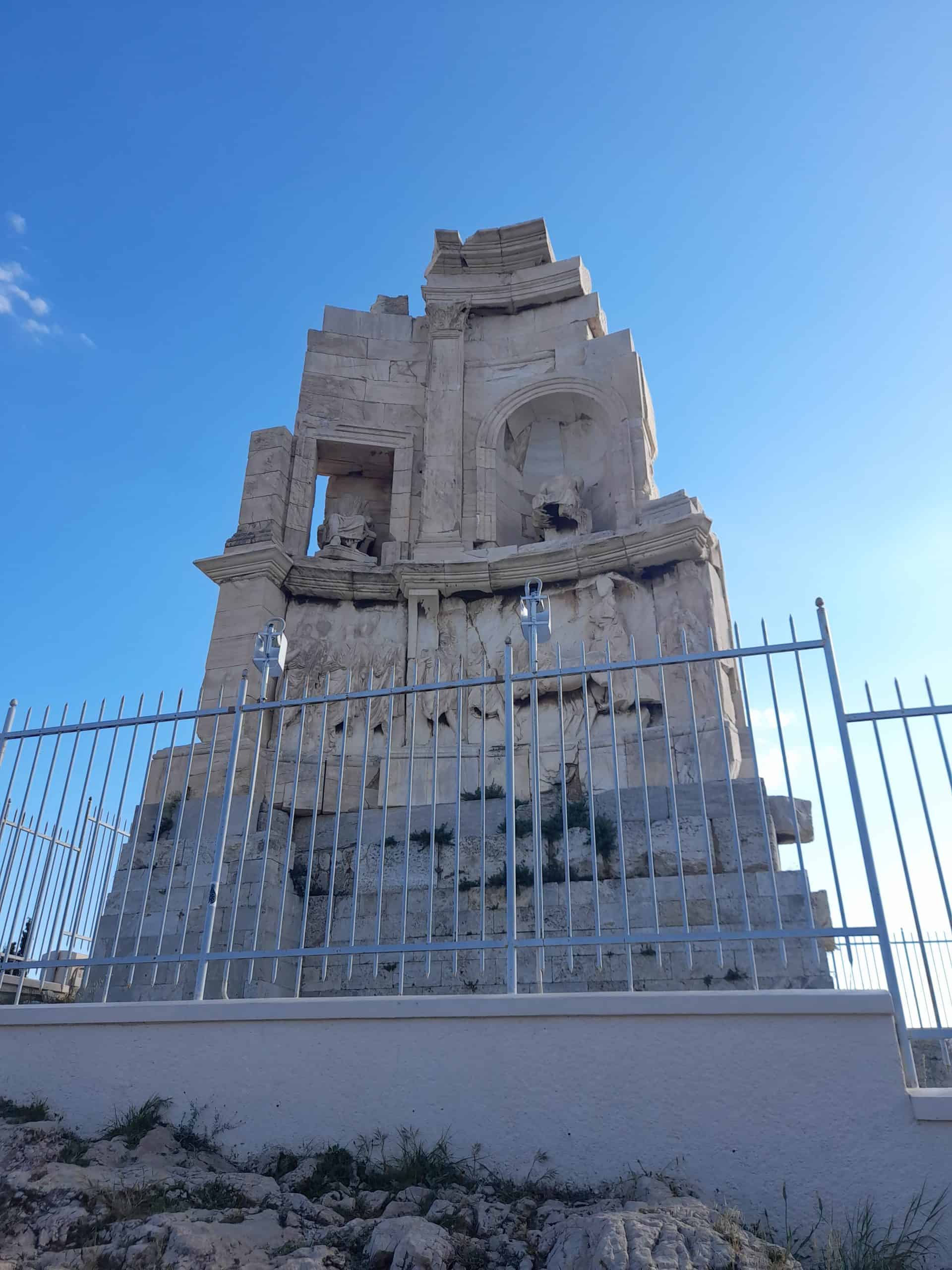 Filopappou Hill does not make it onto most tourist guides to Athens. It's a shame since it is a nice place to stop by. However, this is also a good thing, since it means that you will often have the beauty of the place to yourself.
Filopappou Hill is a grassy, pine tree-shaded woodland area that is situated just a few blocks away from the Acropolis. The major draw of visiting here is the fact that you have an incredible view out to the Acropolis and across Athens from the peak.
As you make the ascent, you pass by several notable shrines, churches, and historical sites. For instance, the Church of Agios Dimitrios Loumbardiaris houses numerous beautiful frescoes.
You will also find an interesting cave complex that has been carved into the Hill of Muses. Legend has it that this was Socrates' prison.
There is no evidence to support that the famous Greek Philosopher was imprisoned and ultimately executed here. However, the carved structure is interesting nonetheless.
The Greeks hid treasures and artifacts from the Acropolis here during World War II. So, it has some historical significance.
Safety at Filoppapou Hill
Filopappou Hill is a beautiful place to watch the sunset over the Acropolis. However, it has been the location of several violent muggings in recent years. As such, it is advisable to make your visit here during the day.
Check Out the Koukaki Art Scene
Koukaki's offbeat personality is reflected in the number of independent art galleries that have sprouted up here in recent years. These creative hubs showcase everything from contemporary art, to surrealism pieces.
The National Museum of Contemporary Art (EMST) is nearby. So too, are several independent galleries.
One spot well worth stopping by is the "State of Concept" gallery. The gallery introduces non-mainstream Greek and International artists. Exhibitions, talks, and events are often hosted here too.
Where to Stay in Koukaki
Koukaki was recently named as being one of the best Airbnb neighbourhoods in the world. It is already widely regarded as being one of the best areas to stay while in Athens.
Many of the hotels and accommodations in Koukaki reflect the neighbourhood's artsy vibe. Koukaki is the perfect place to stay if you are searching for a hotel that is a little kitschy and a little different.
A selection of some of the best-rated hotels in Koukaki are detailed below. These have been organised to suit a variety of budgets
AthensWas Hotel (Luxury Choice)
Where: Dionysiou Areopagitou 5, Athina 117 42, Greece
AthensWas is a five-star design hotel that sits on the busy pedestrianised promenade of Dionysiou Areopagitou. The stylish rooms have been created with contemporary, modern designs.
Each room and suite boasts a private terrace and views over either Dionysiou Areopagitou or the Acropolis. The piece de resistance of AthensWas is its rooftop Sense restaurant.
This is one of the best fine dining spots in town. You can check the latest room rates and availability at AthensWas here.
Acropolis Museum Boutique Hotel (Mid Range Choice)
The Acropolis Museum Boutique Hotel offers a luxury stay without the luxury price tag. Rooms here start from just $50 a night. Rooms are clean and tastefully decorated, and a stay includes a hearty breakfast.
The Acropolis Museum Boutique Hotel boasts the perfect location. From here, you are just a short walk away from the Acropolis, the Agora, the Temple of Olympian Zeus, and Hadrian's Arch. You can check the latest rates and availability here.
Is Koukaki Safe?
Koukaki is a very safe neighbourhood. When you wander around this district, you will realise that Athens is a true night owl.
Athens generally is very safe provided that you use your common sense when exploring. This is true of anywhere in the world.
You could be walking around the cobbled streets of Koukaki at 2 am and you will notice that the neighbourhood is filled with locals. Athenians sit outside of tavernas and ouzerias sipping raki or listening to bouzouki music until late whatever day of the week it is.
How to Reach Koukaki
Koukaki is very central. You can reach this district within 5 minutes of walking from the Acropolis, or 15 minutes from Syntagma.
Two metro stations service Koukaki: Syngrou Fix (metro line 2), and Acropoli (metro line 2). Syngrou Fix station is arguably closer to most of the restaurants and nightlife options.
Parting Words
Do you have any additional questions about Koukaki, Athens, or planning a trip to Greece in general? I have been based here since 2017. I am happy to assist you with anything that you might need.
Don't hesitate to drop me a comment below. Safe travels!
Geia sou! Melissa xo
---